After several years of rich, reassuring blues and calming earth colors to combat the uncertainty of pandemic-related changes, tastemakers in the fashion and design industry are taking a different approach to color. In 2022, the focus for color matching companies and design houses is positivity and growth.
Pantone, WGSN, and other color trendsetters have recently released their top colors for the new year to inject a much-needed dose of optimism into your design choices. Discover five colors that will be all the rage in 2022.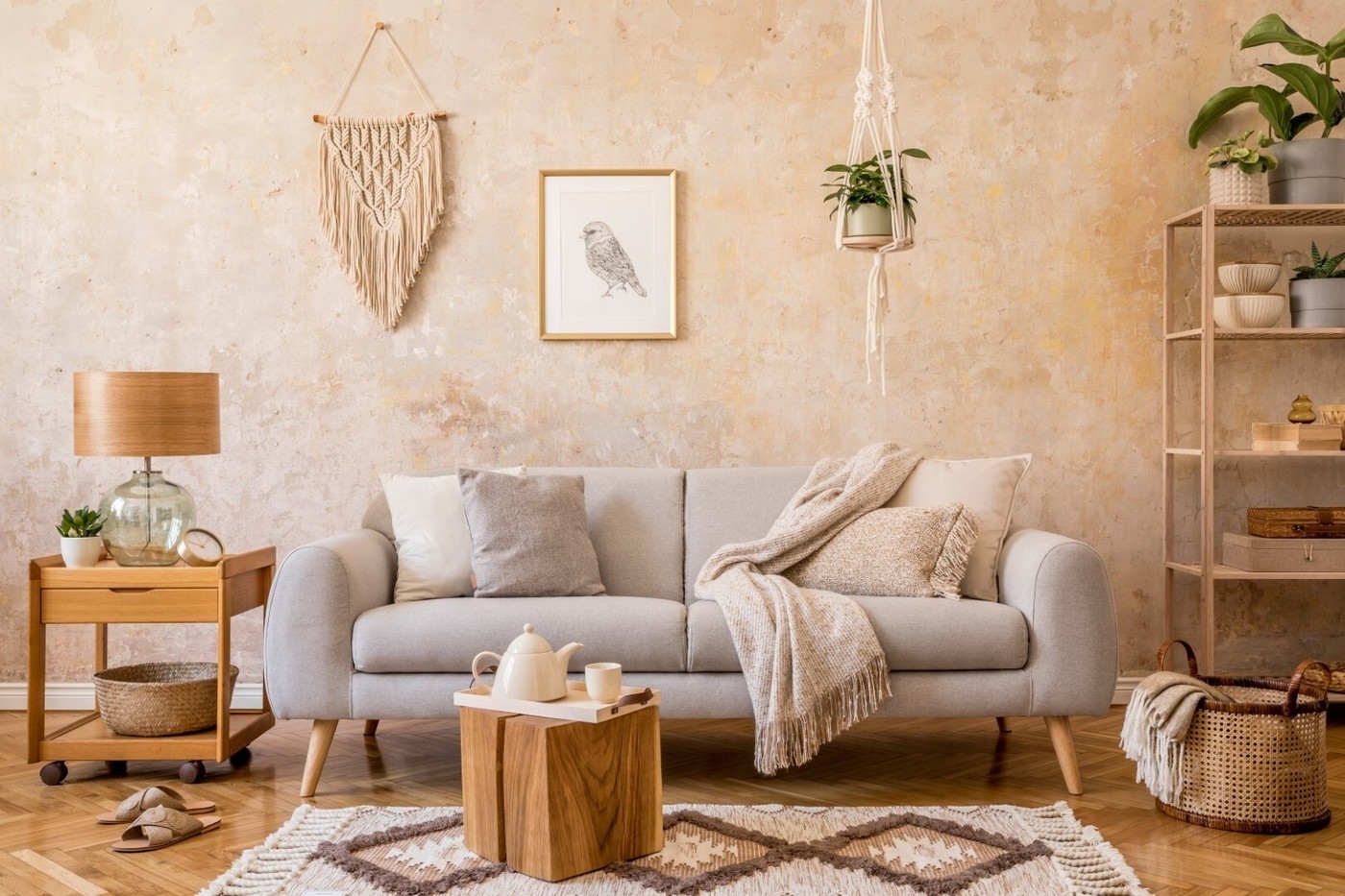 Beige may not sound like an exciting, optimistic color choice for 2022. However, paint companies, such as Sherwin Williams, Behr, and Benjamin Moore, are releasing beige-toned wall paints as a blank canvas for creative expression.
Beige, taupe, and other warm neutrals provide the perfect slate to show your personality through inspired furniture choices and bold pops of color. Sherwin Williams' 2022 Color of the Year, Evergreen Fog, offers a playful take on the beige trend, incorporating sage green and gray undertones for a shade that represents nature and growth.
While beige shades are an excellent choice for interior wall paints, you can integrate the trend in more subtle ways around your home without making drastic design changes. Try switching your window treatments to heavy beige drapes. Set the curtain rods higher and wider than your windows to create the illusion of a larger space, and show off the calming beige color.
Add throw pillows to your sofa in analogous beige shades. Opt for pillow covers in varying fabric textures, including wool, velvet, and linen, to give your living area visual depth.
2.

Very Peri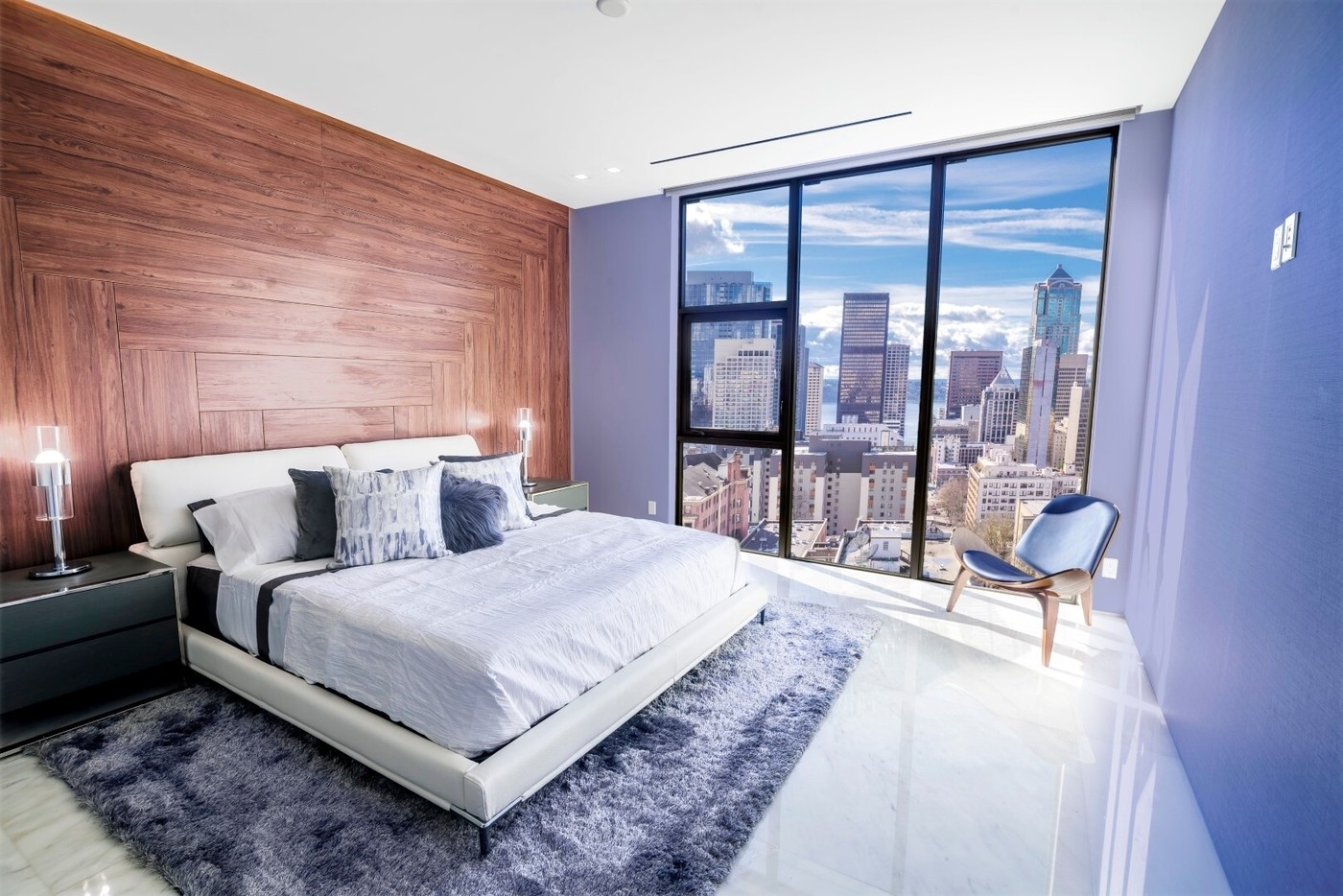 Pantone is the go-to trendsetter when it comes to color choices. Their patented Pantone Color Matching System (PCMS) standardized color reproduction, and each year they release a selection of colors that set the tone for the fashion and design industries.
However, this year they have taken a different approach. To reflect the ideas of reinvention and growth following the pandemic, Pantone has developed their own color, Very Peri.
This gorgeous mixture of periwinkle blue with red-violet undertones combines elements of comfort with freshness and positivity. Very Peri is warm and playful, and the undertones come through as slightly metallic, which translates well to upholstery and apparel fabrics.
Try incorporating Very Peri into your decor with a curved slipper chair as an accent piece for your bedroom or living space. The curved design incorporates one of the other big design trends of 2022, while the glossy Very Peri fabric gives the pieces a slightly retro Y2K look.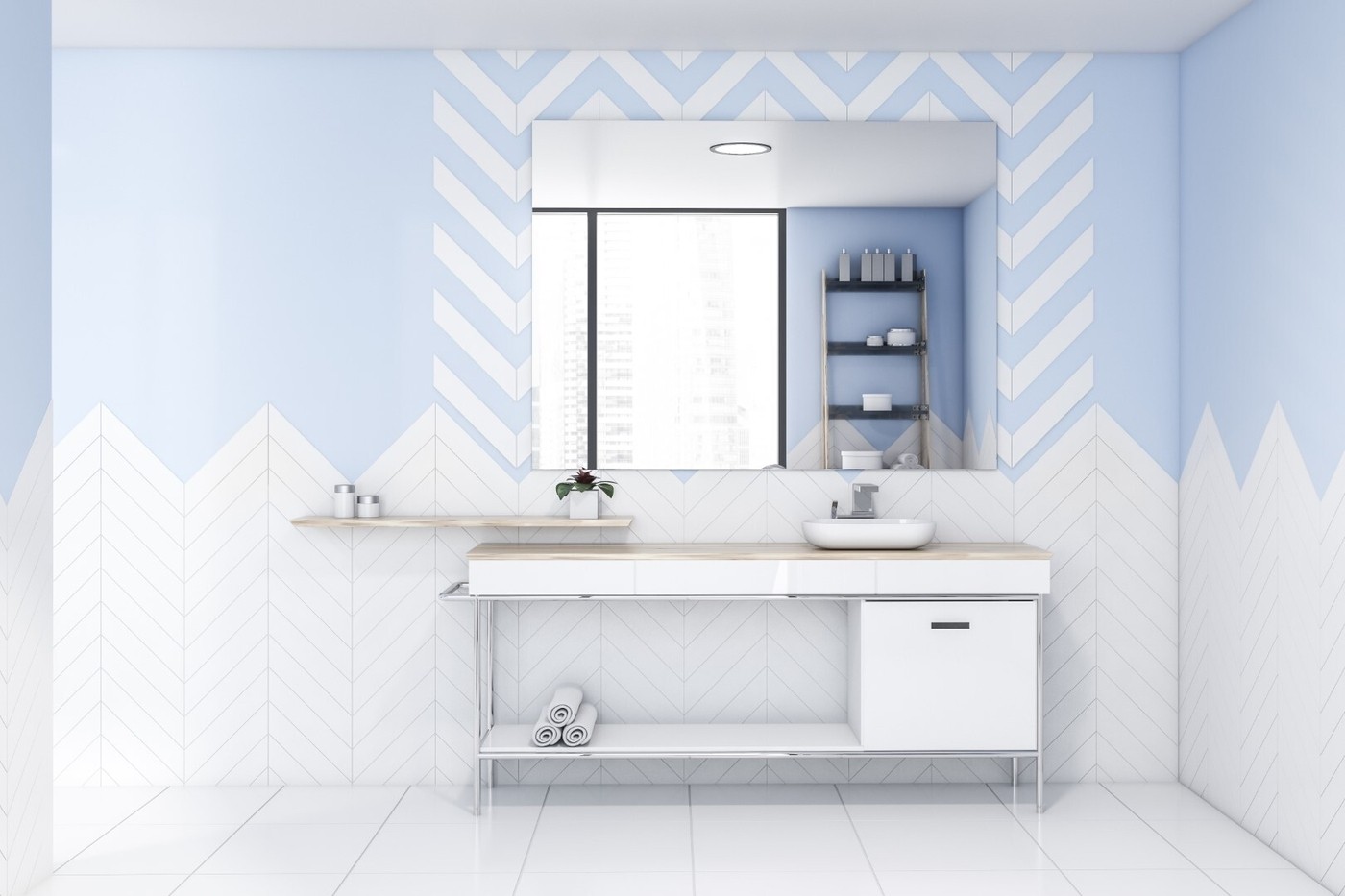 For spring 2022, Pantone released Spun Sugar, a delicate pastel blue that is created to provide a fresh breath of air. This effervescent shade is ideal for coastal, minimal, or country decor styles, offering a bright twist on stark white or rich cream often used to decorate these spaces.
Spun Sugar is the perfect color choice to create a fresh, crisp bathroom. When used on walls as paint or tile, the color reflects a lot of natural light to make your bathroom appear bigger and more open.
Pair this shade with plenty of natural textures and accents like live edge furniture, woven seagrass storage baskets, or a jute rug. These accents prevent the blue pastel from appearing overly kitsch or saccharine.
4.

October Mist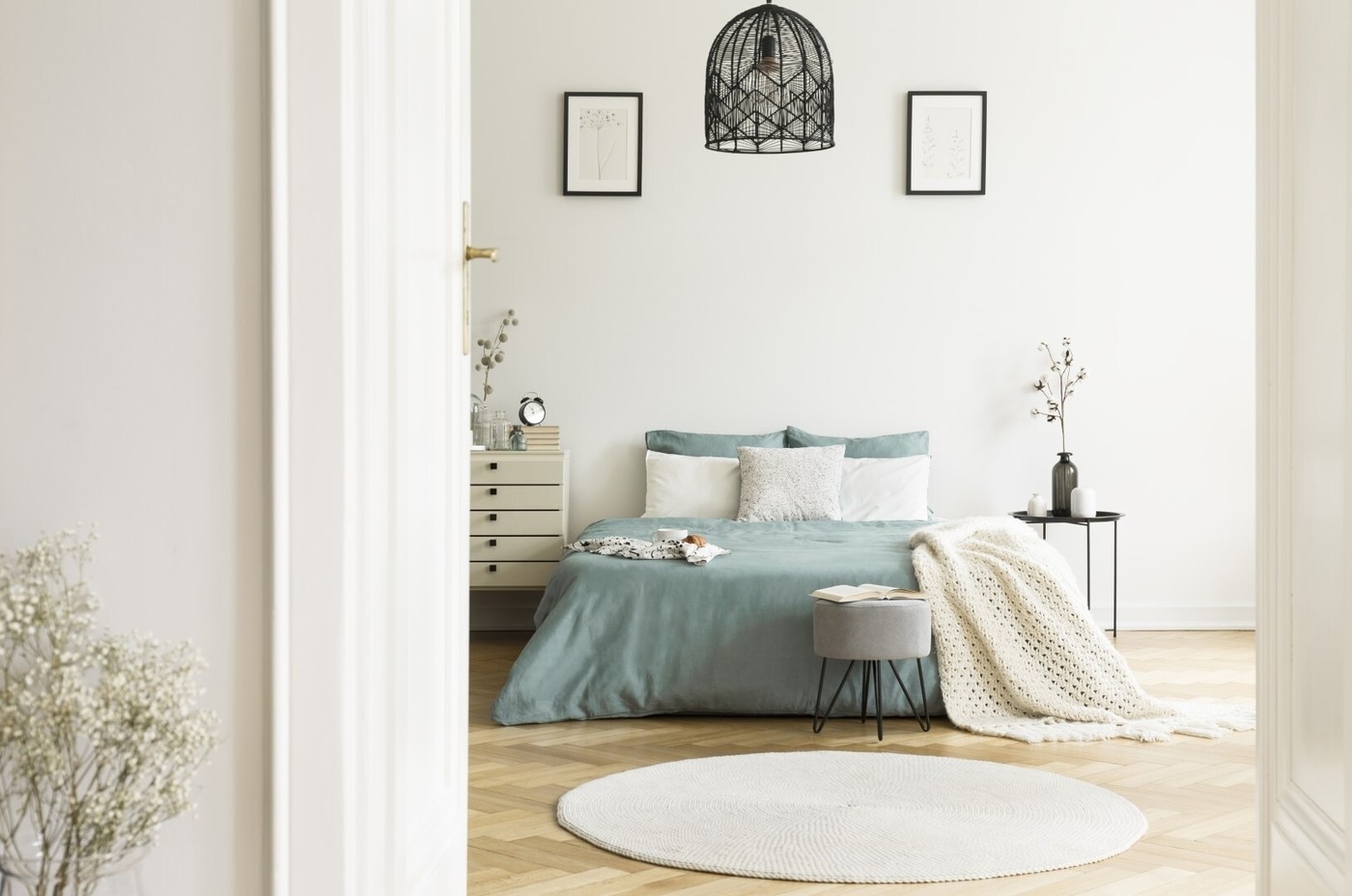 Benjamin Moore is known for its premium interior paints. The color creation team came up with October Mist as their 2022 Color of the Year to celebrate peoples' relationships with their homes and express individuality within their space.
The soft sage color provides a soothing canvas to display personal photographs and decorative wall art. It also pairs perfectly with other earth tones, so it's a highly versatile color choice. It allows you to mix and match furniture and textiles to create a unique personalized interior.
Refresh your bedroom with bedding in October Mist. The sage green plays beautifully with taupe or beige wall paint or natural hardwood floors. Complement the green hue with throw pillows or accent pieces in dusty pink, rust, or ochre.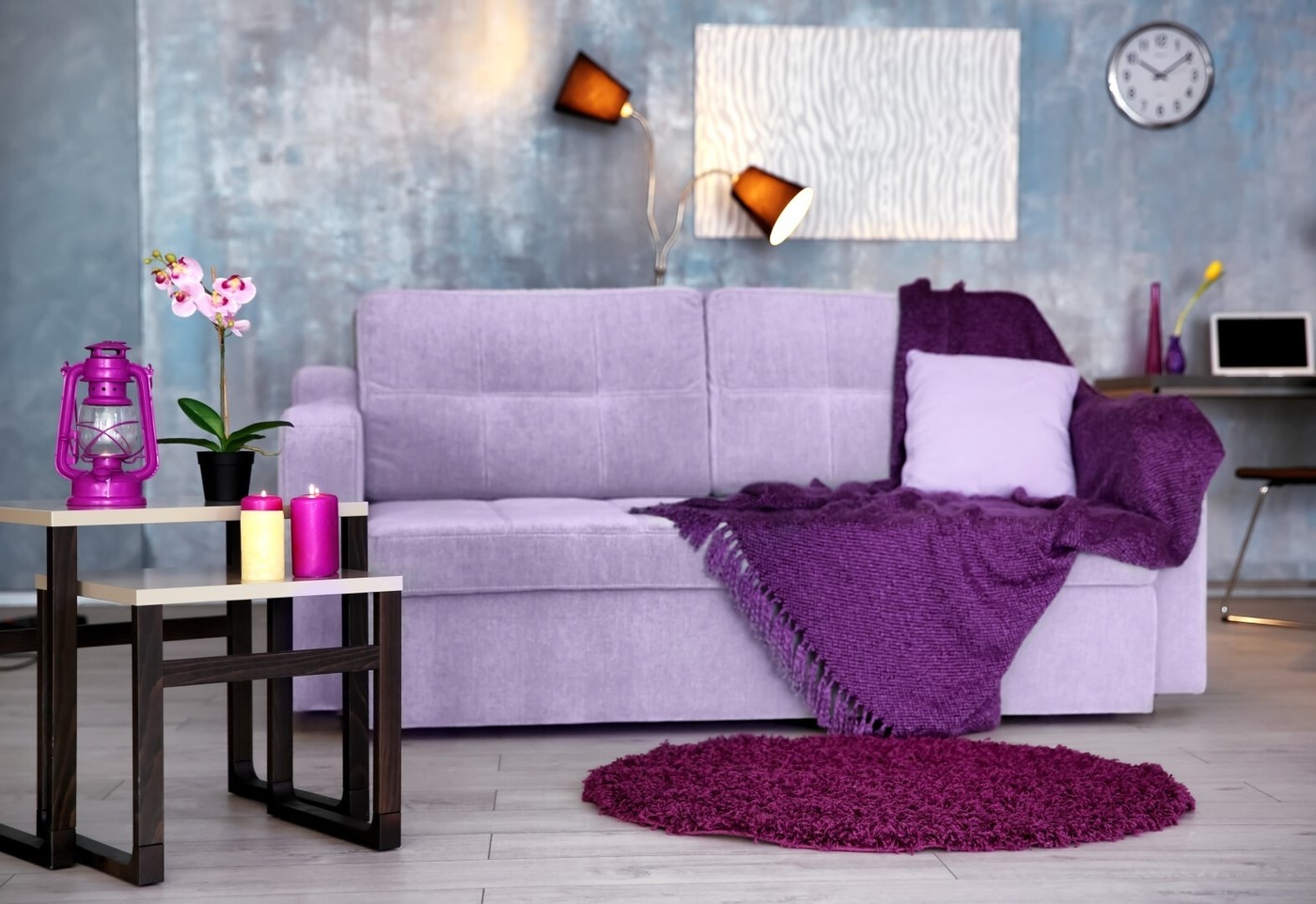 Global trend forecasting company WGSN has named Orchid Flower the hottest color of 2022. This saturated magenta with a mild purple undertone has an intense, energizing quality meant to uplift and rejuvenate your home's interior.
The vibrancy of Orchid Flower means that it may be an overwhelming choice for interior walls or carpets. However, to inject a bold dose of glamor into your decor, Orchid Flower is the perfect color.
Try statement pieces like oversized abstract wall art or an accent armchair to incorporate the color into your home without overwhelming your senses. If you want to combine two hot trends in your home, create a Y2K bedroom for your teen or yourself.
Add Orchid Pink faux fur accents like cushions, photo frames, or inflatable chair covers to evoke the same sense of optimism experienced by people at the start of the new millennium.
Refresh Your Home's Interior with the Trendiest Colors of 2022
Keeping your home's decor style up-to-date with the latest design trends is as simple as incorporating the year's hottest colors. However, you don't need to paint your walls bright, bold colors to create a stylish home. Just a few simple accents or a statement piece of furniture are excellent ways to add a splash of on-trend color to your space.