If you love to kick back with a cocktail after a hard day at work, or you enjoy entertaining family and friends, you've probably found that storing your spirits and liqueurs can be tricky, especially if you're short on space.
While a standard liquor cabinet provides ample space for any liquor connoisseur's collection, it may leave little room for any other furniture in your living area. You can find a wide variety of mini liquor cabinets online at Foter.com, or you can try one of these stylish liquor cabinet alternatives to store your favorite alcoholic beverages.
Floating Shelf
For small homes with limited floor space, a full bar is typically not an option. Take advantage of your vertical space by storing your liquor collection, glassware, and mixing equipment on a floating shelf.
There is a huge array of shelving systems on the market. Floating shelves provide a minimal aesthetic, and a lip keeps bottles secure. Alternatively, choose a complete bar storage system that includes a rack for storing stemware and rails to prevent bottles from falling.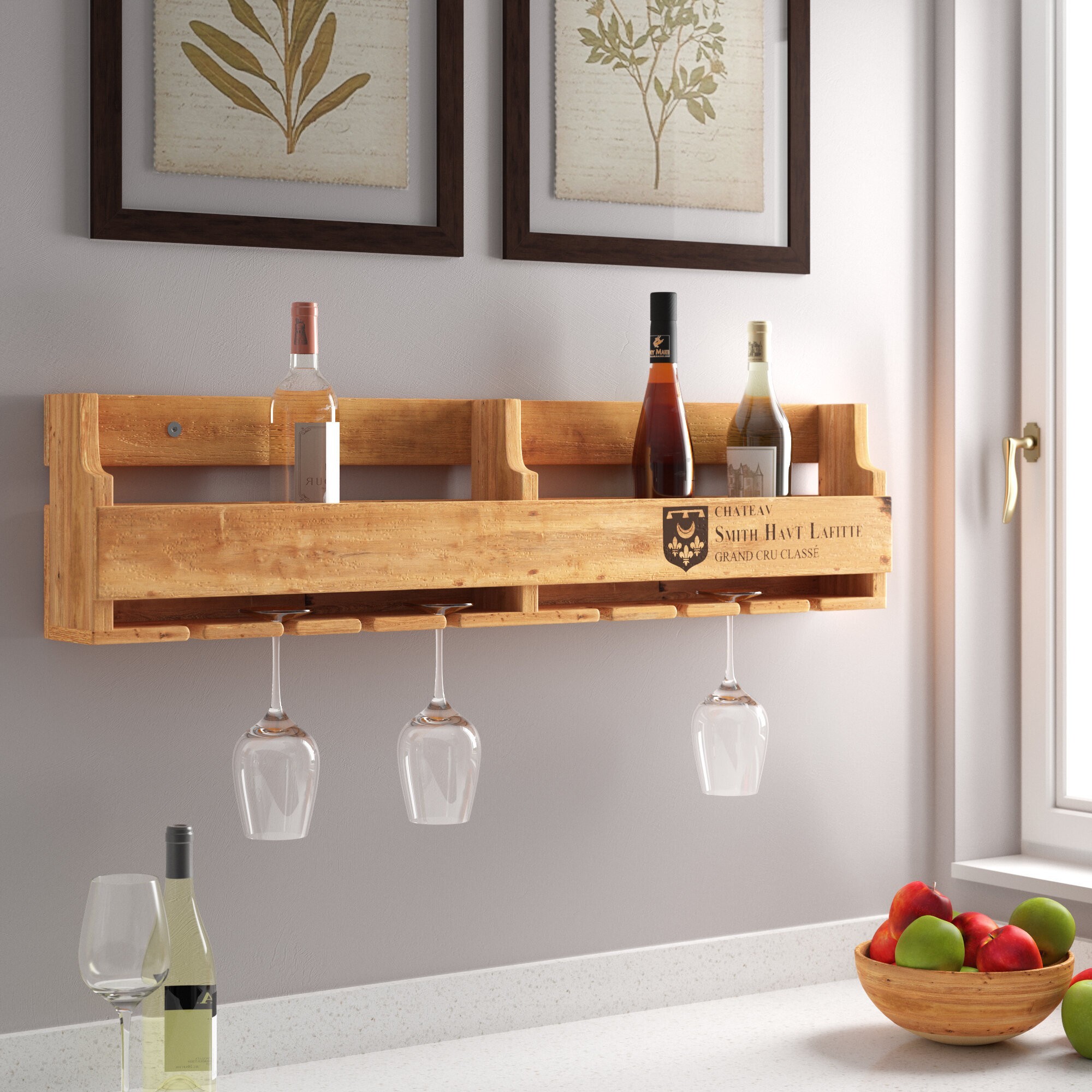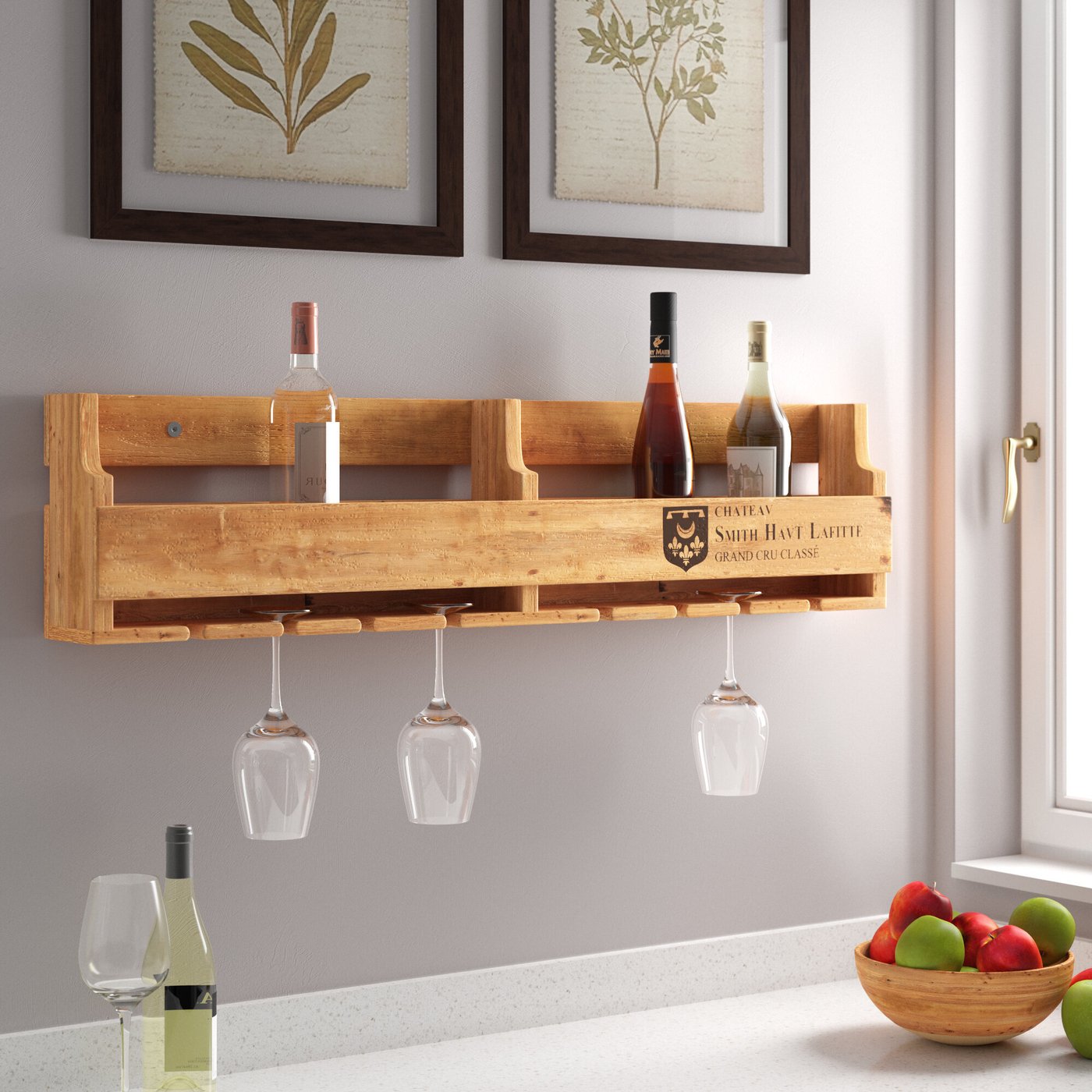 Converted Side Table
Transform the side table in your living room into a double-duty furnishing. Display books, keepsakes, and plants on the tabletop and keep your bar supplies organized on the shelf below. Using furniture that you already own will keep the style of your home cohesive and doesn't require extra floor space for a minibar.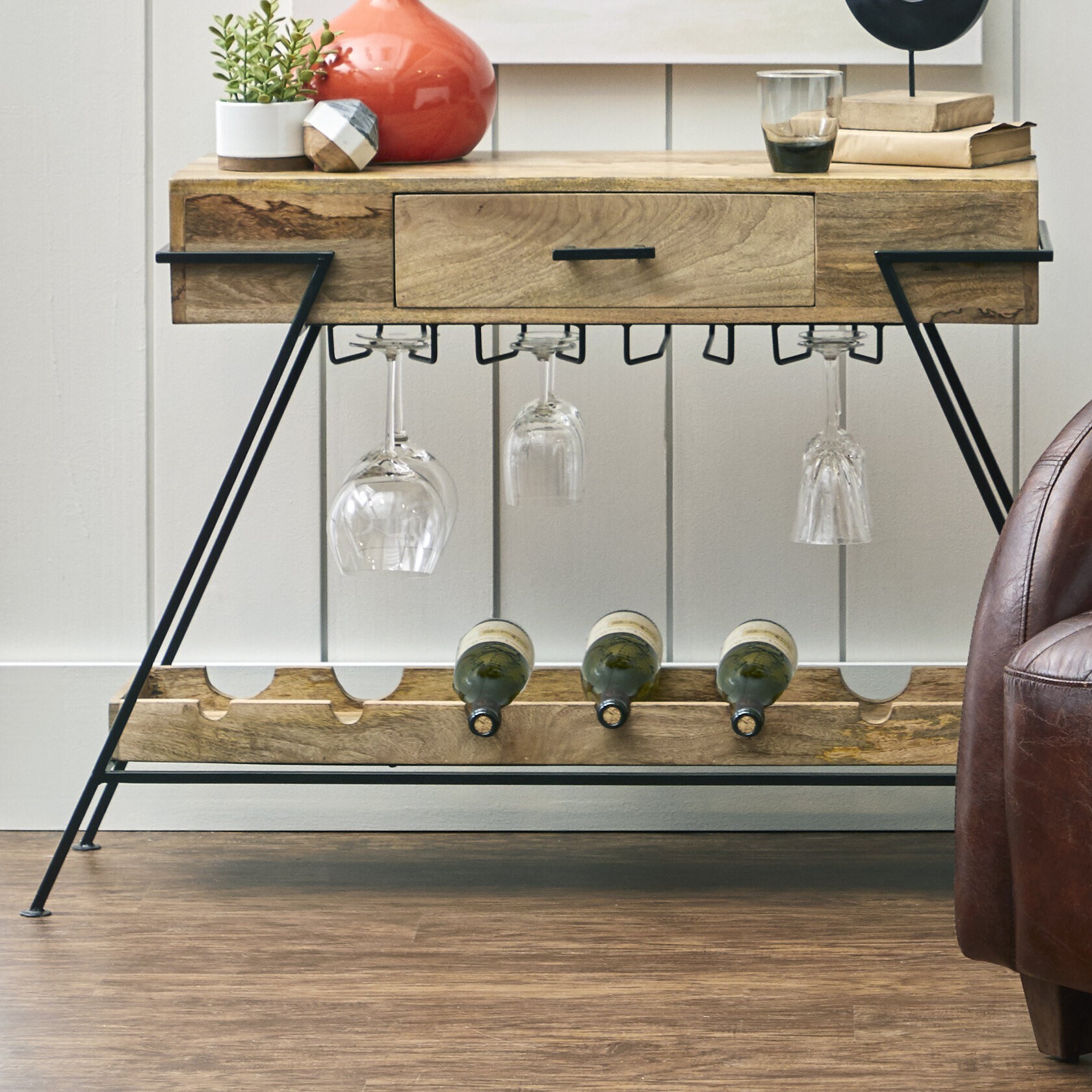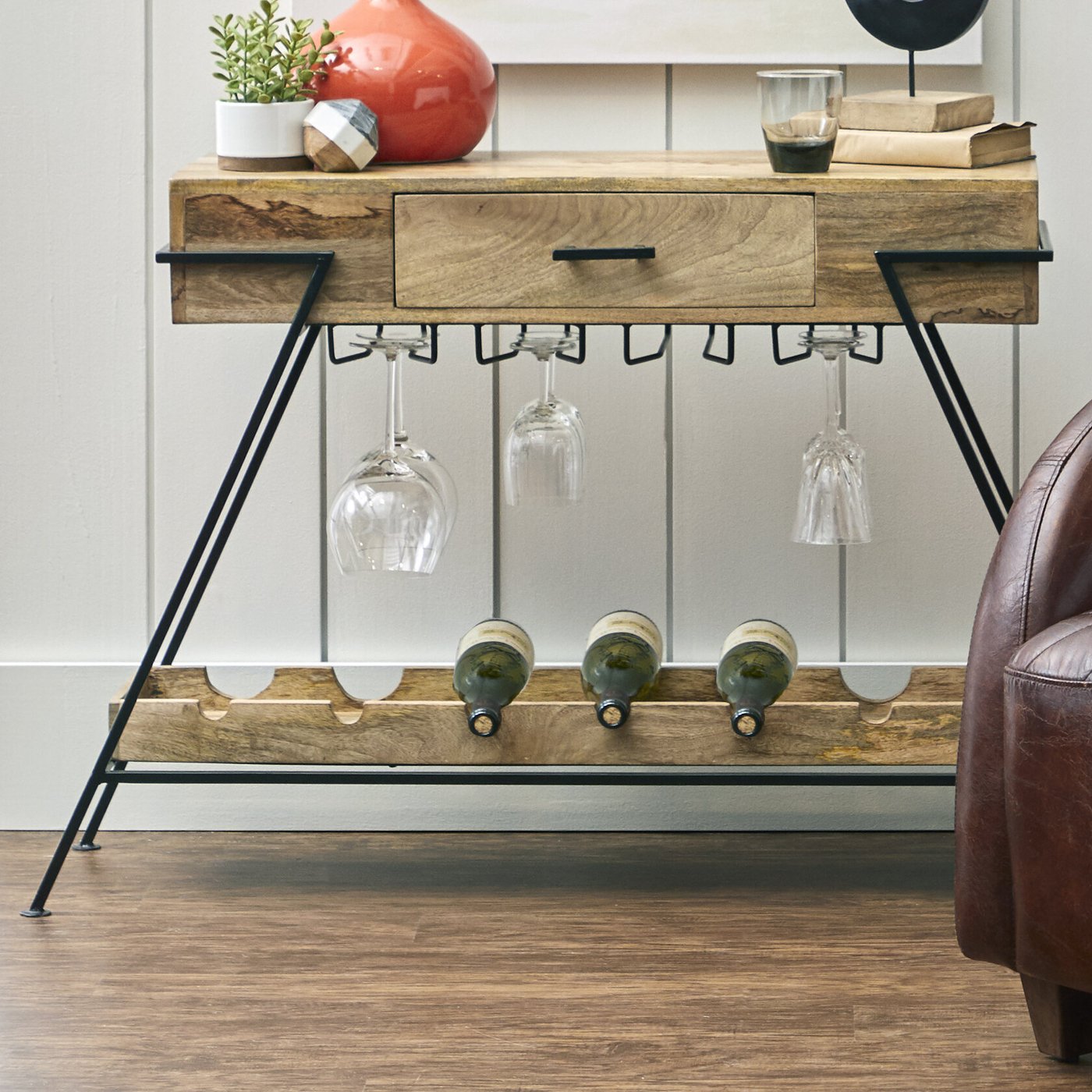 Utility Cart
DIY your own bar cart to make your party portable. A utility or craft cart is the perfect place to house all your cocktail-making supplies. Choose one with raised sides to keep your bottles from toppling while you're on the move. You should also look for carts with lockable wheels or casters to prevent the cart from rolling when in use.
Keep the utility cart as-is for a modern industrial look, or paint it gold to add a touch of glamor to your home.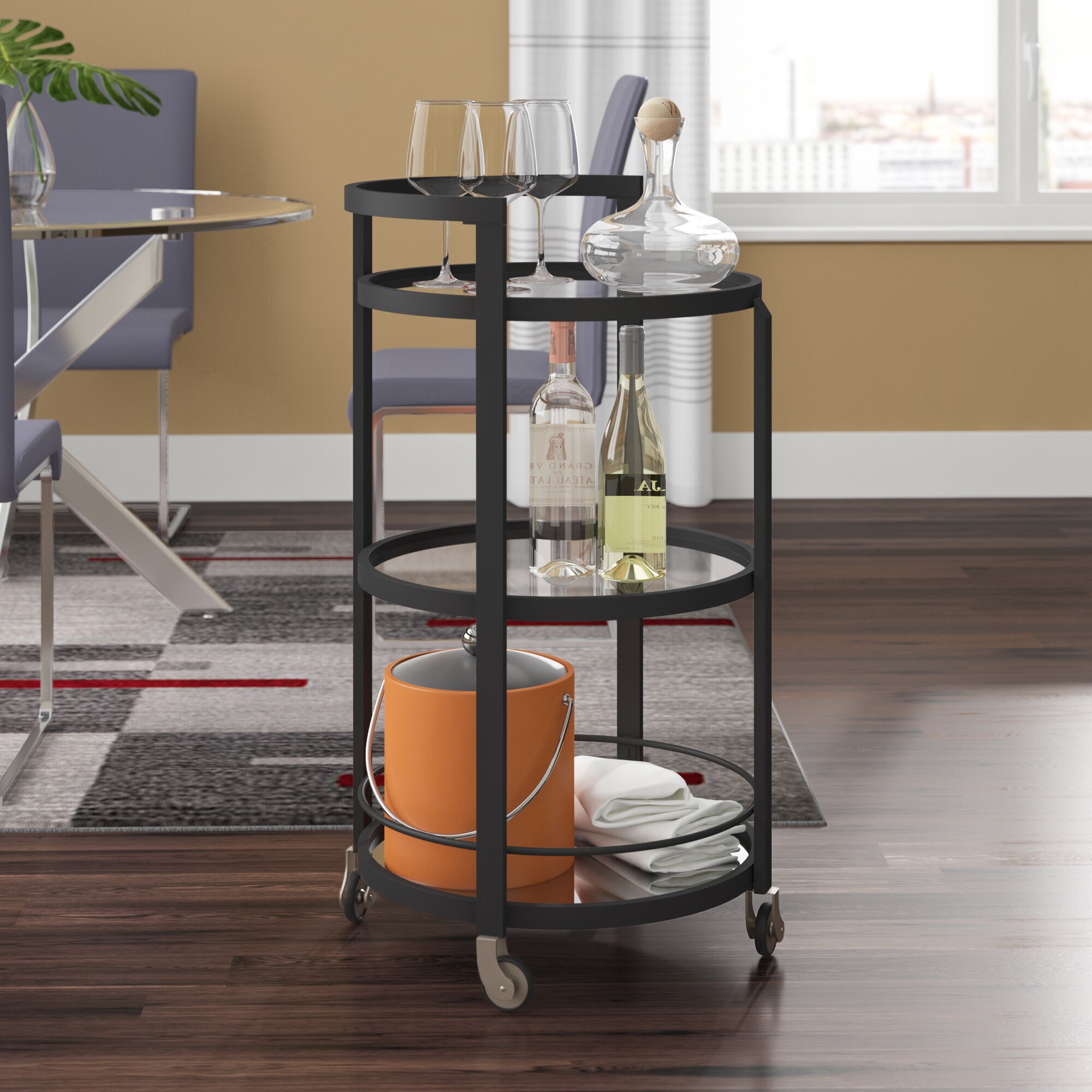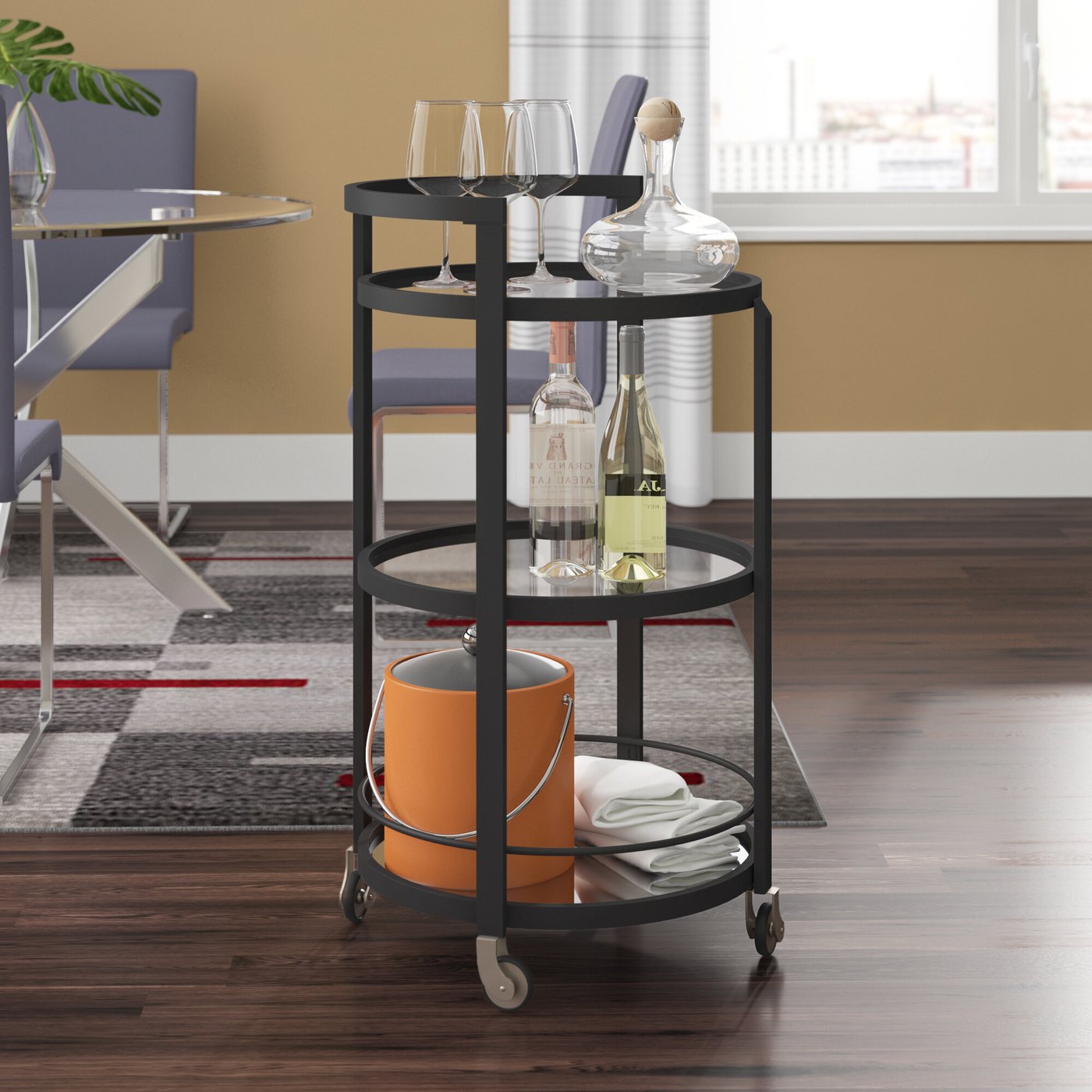 Trays and Baskets
Decorative trays and baskets are a great way to organize your bottles and bar equipment in one place without designating an entire shelf or furnishing to your home bar. It also offers excellent portability, making it easy to take the party outdoors or to another room.
To choose the right tray, take inventory of your bottles to make sure the tray has enough space. If your collection is extensive, consider choosing 6-8 of your favorite liquors to display on a tray, and store the rest in a different location.
Look for a tray that blends in with the style of your home. Try a mirrored, metal-accented tray for a glam, retro feel. If your home has a boho vibe, opt for a shallow, woven basket.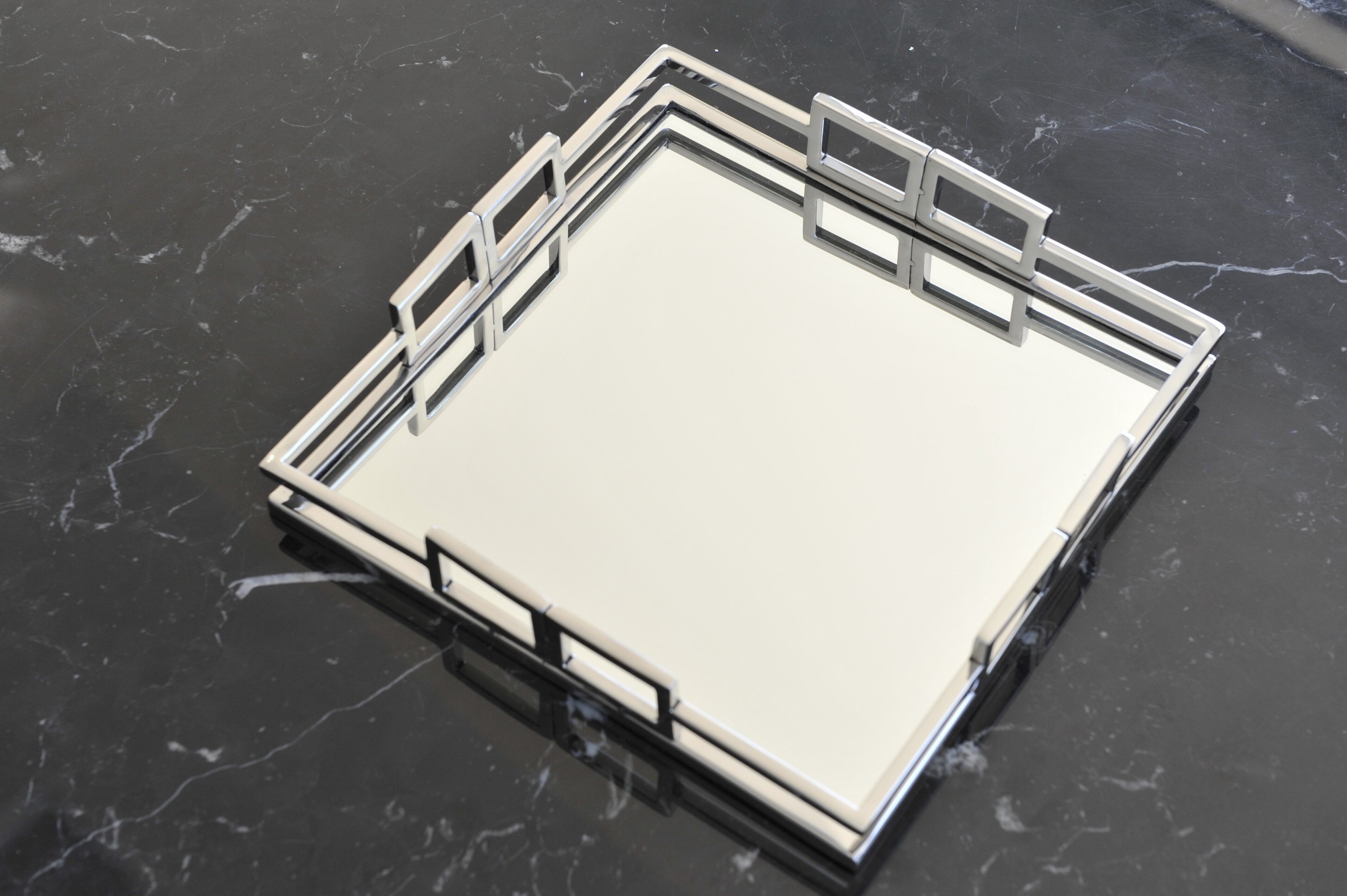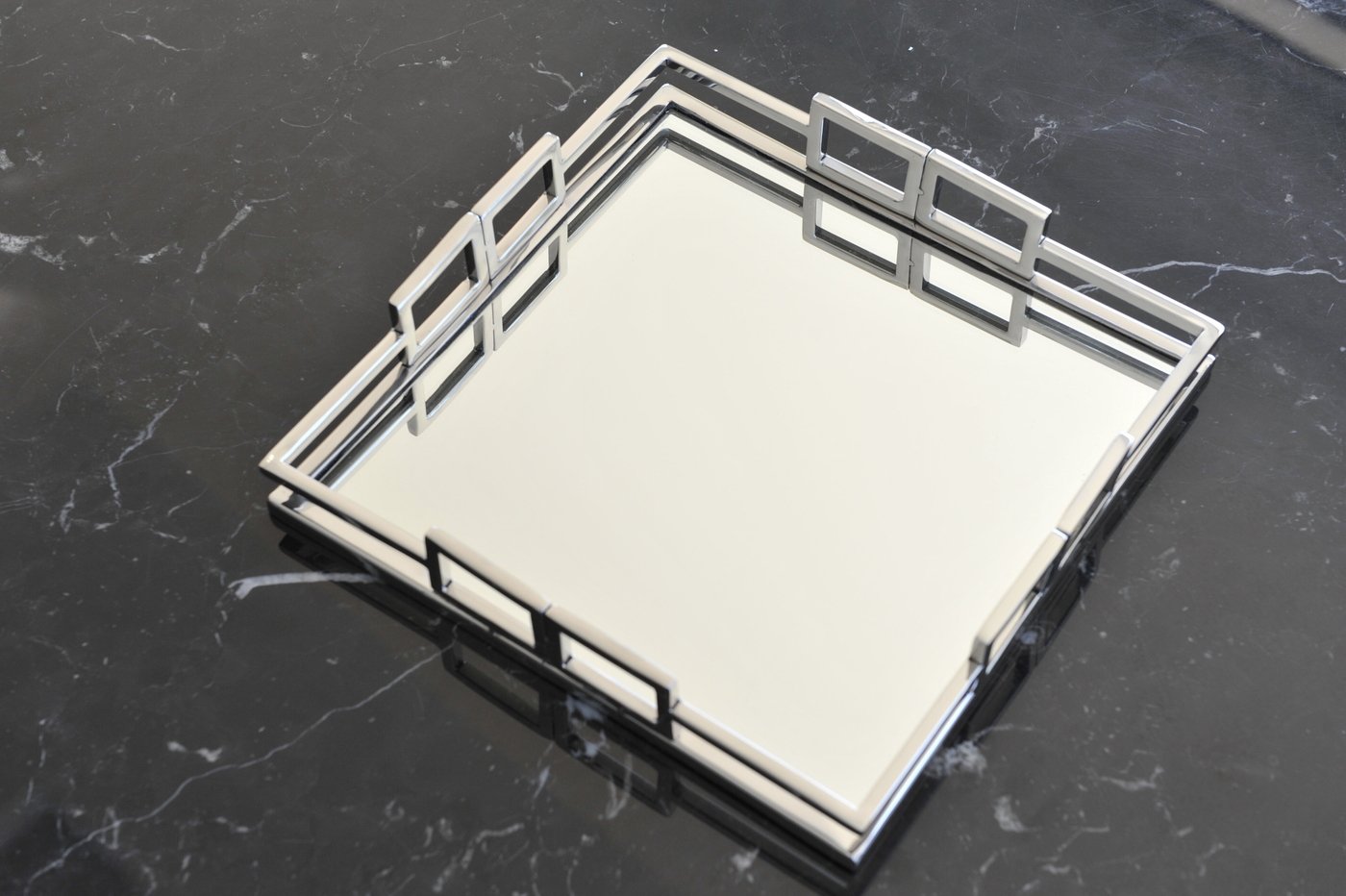 Console Table
The top of a console table in your dining area or living room provides plenty of space for housing your liquor collection. In addition to offering a permanent space to store your supplies, a console can act as a stylish mixing and serving area for parties.
You can either dedicate the entire tabletop to your bar essentials or mix and match your liquor bottles and glassware with other décor items and lighting to blend the liquor display into the style of the rest of your home.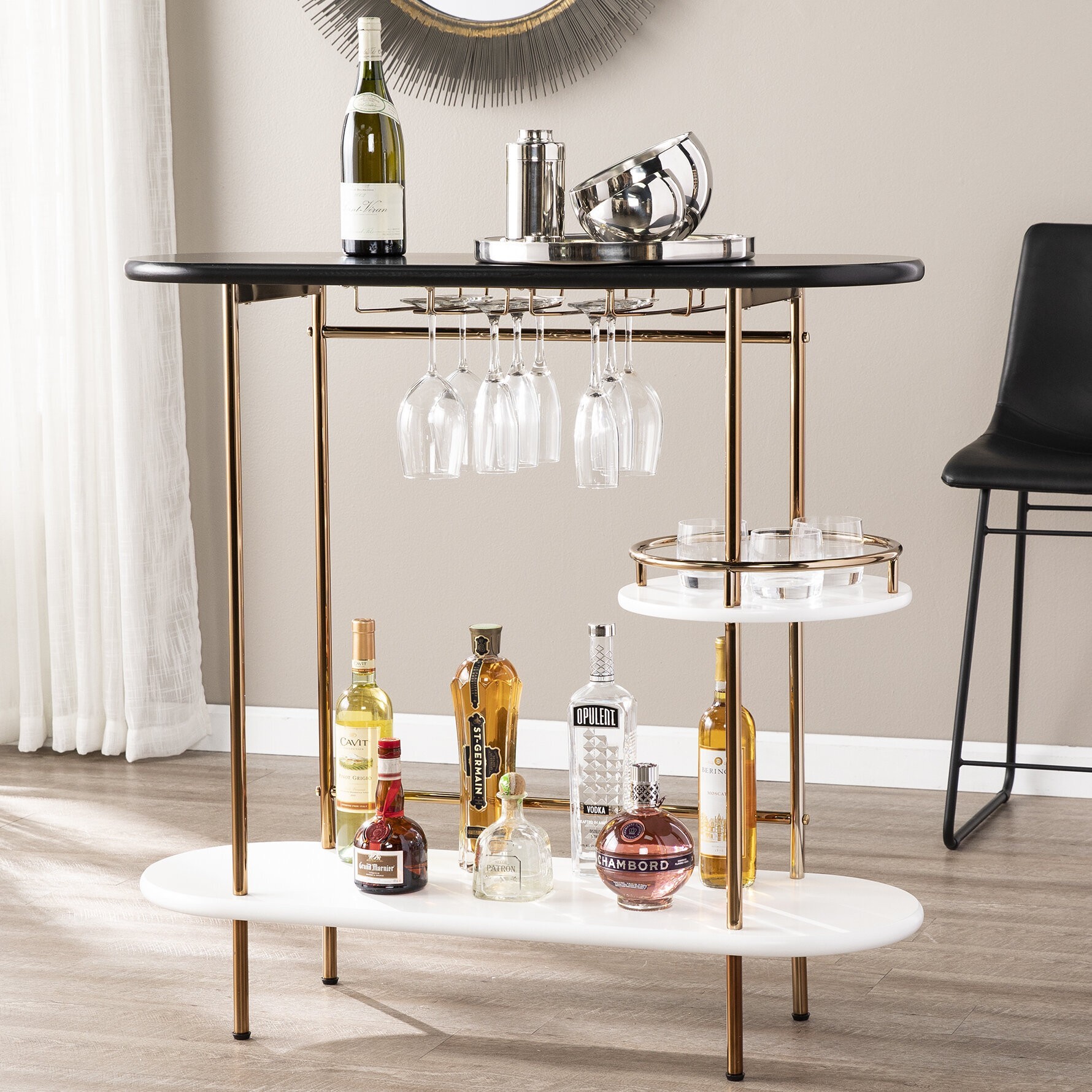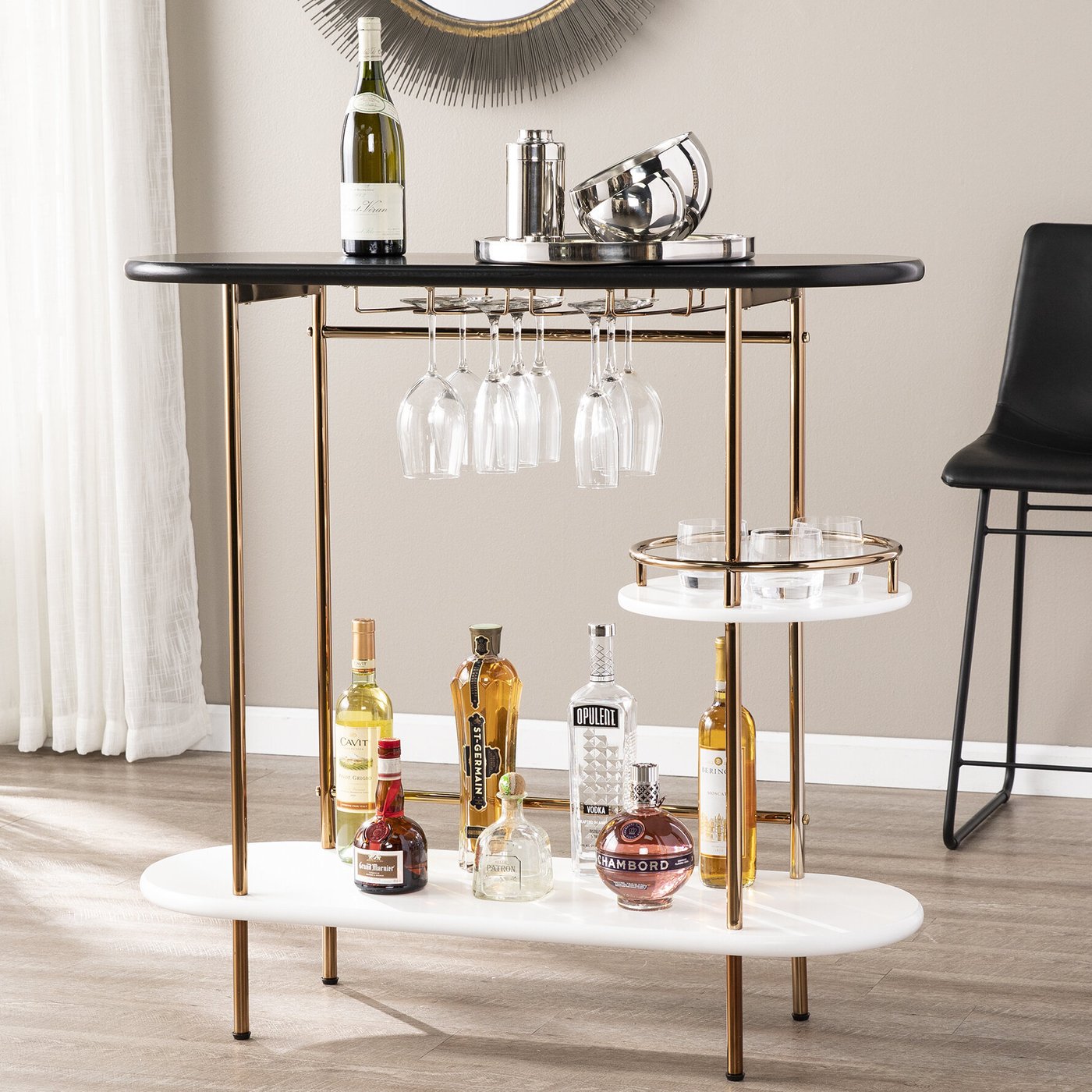 Open Kitchen Shelves
While you could easily hide your bottles behind kitchen cabinets, why not make the most of their colorful labels and interesting shapes by displaying your bottles on open kitchen shelving?
You can remove one or two doors from your upper kitchen cabinets for an instant style upgrade. Add mirrored, stick-on tiles to the back to showcase your bottles from every angle.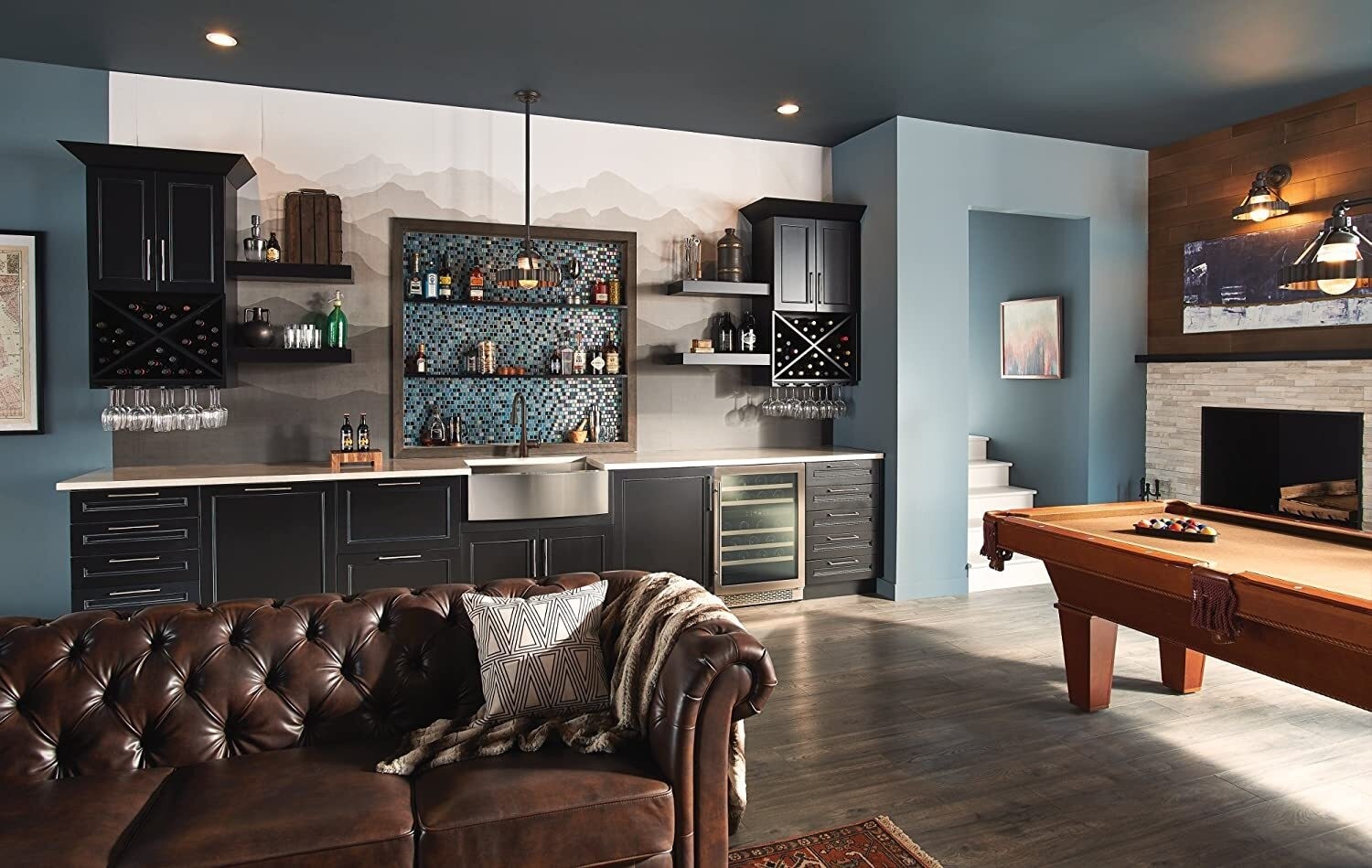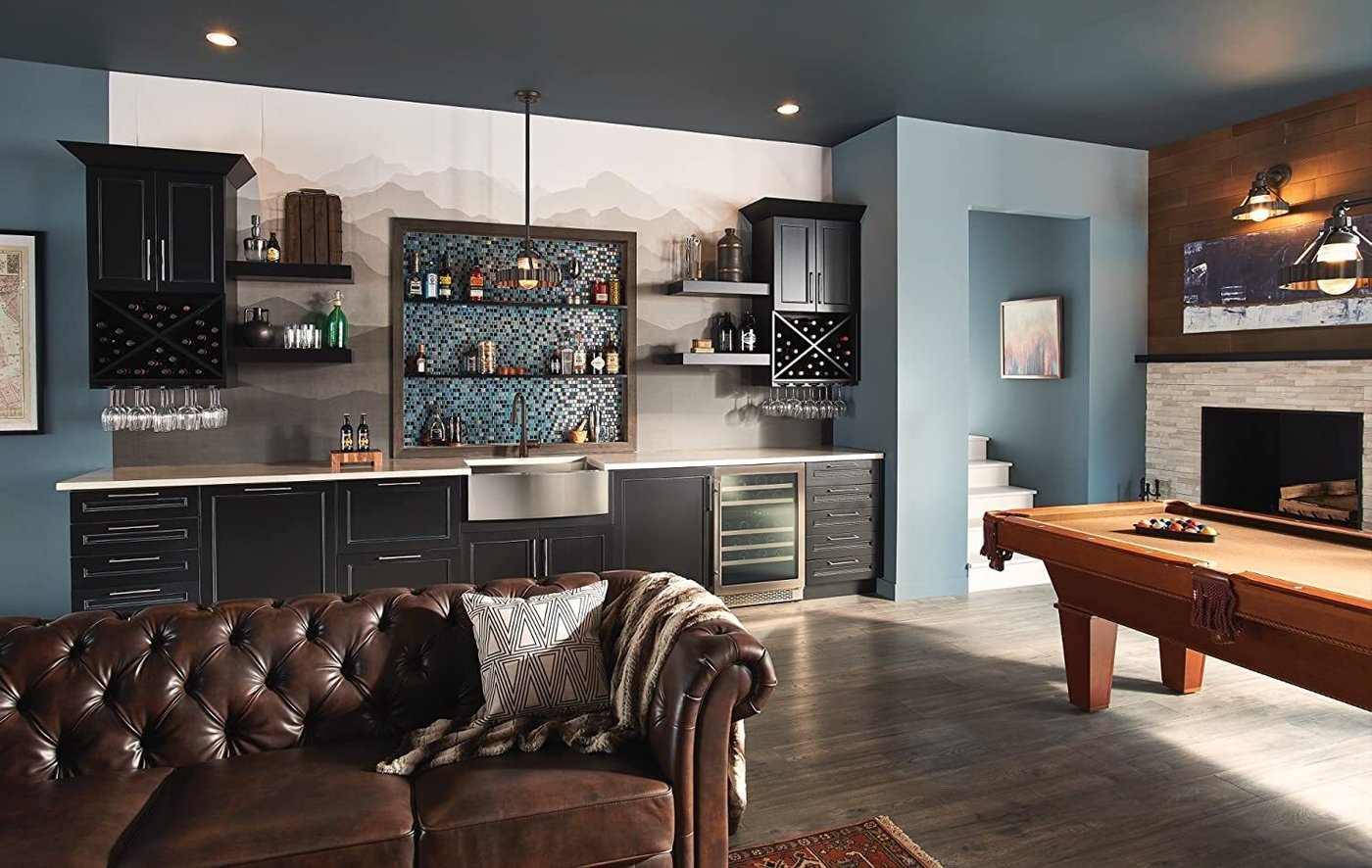 Bookcase
If you don't have space for a bar cart or cabinet, make room for your liquor collection on your bookcase. Liquor bottles are stylish accents in their own right, and if you have a range of flavored liqueur, these bottles can make a dramatic statement when carefully styled on a shelf with books and keepsakes.
Keep the shelves from looking too cluttered by grouping your bottles on a tray with the tallest bottles at the back and the shortest in front. Keep a tray with shakers and glasses on the opposite side of the next shelf up to create a balanced and eye-catching display.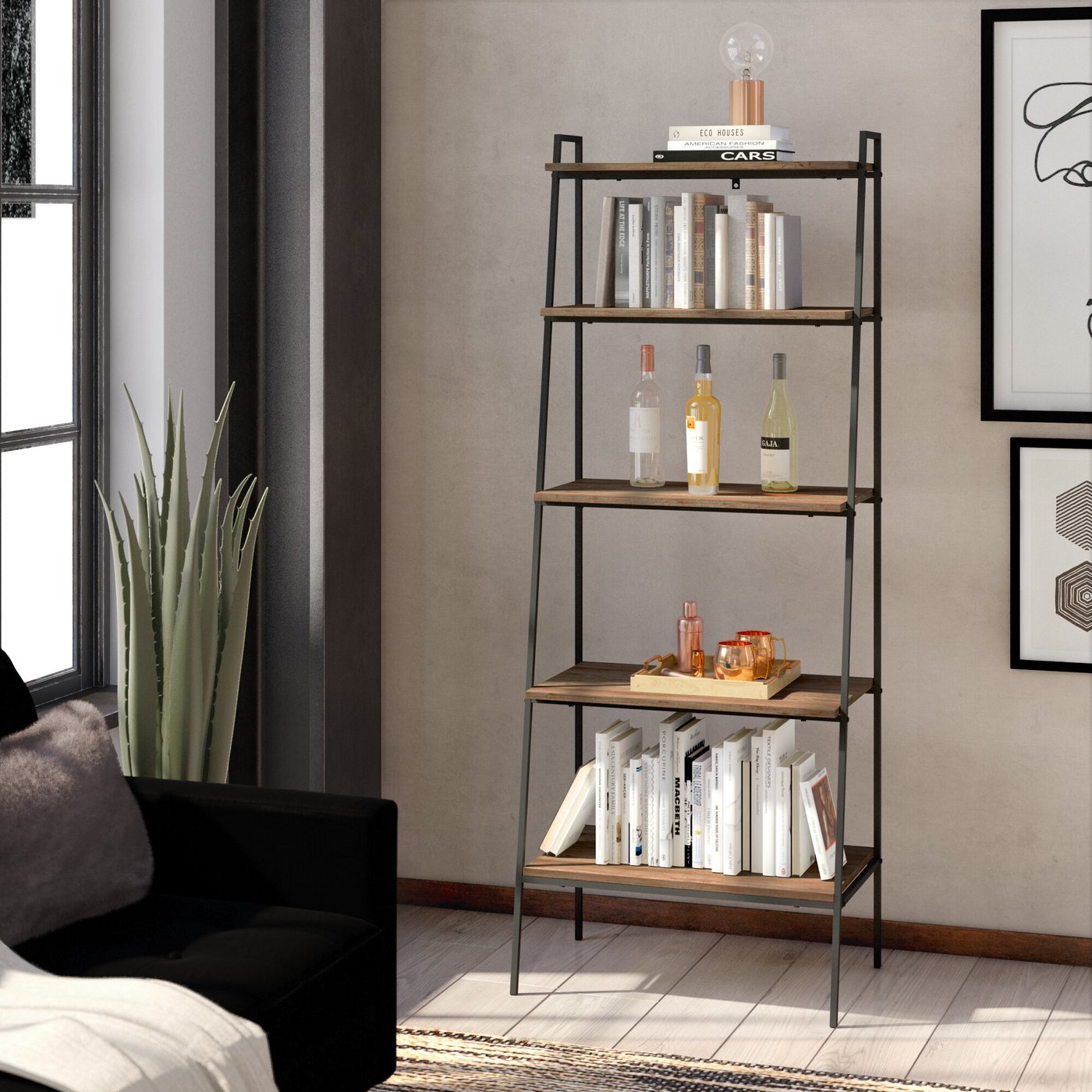 Antique Secretary Desk
A secretary desk is a perfect alternative to a traditional bar cabinet and is ideal for homes with limited space. The tabletop of an antique desk folds down to reveal cubbies for storing mixing equipment and glasses, while the space at the back can accommodate a variety of bottles.
Best of all, the desktop provides ample space for mixing up your favorite cocktails. Just add two or three low stools or chairs to the arrangement, and you have an instant home bar.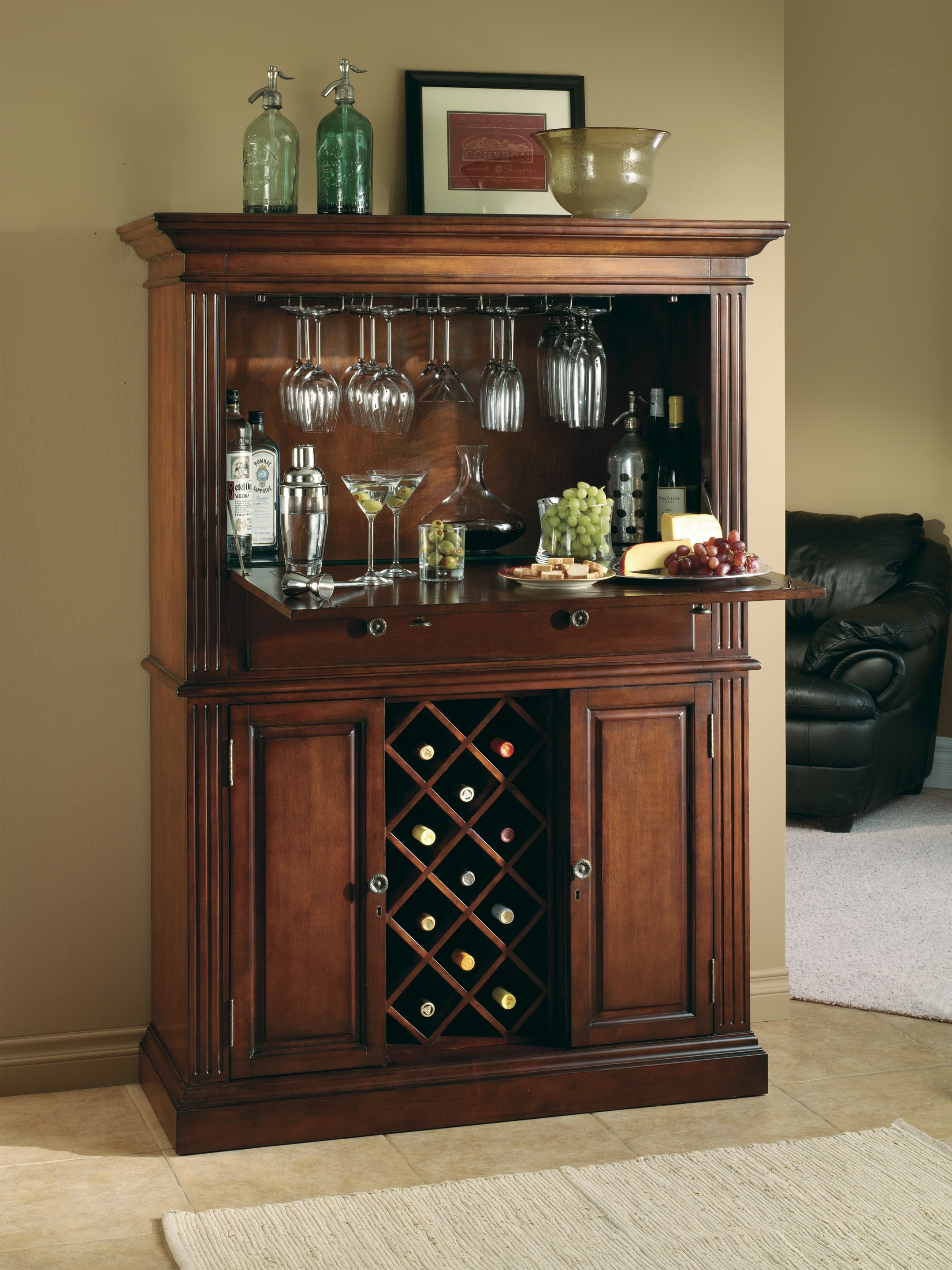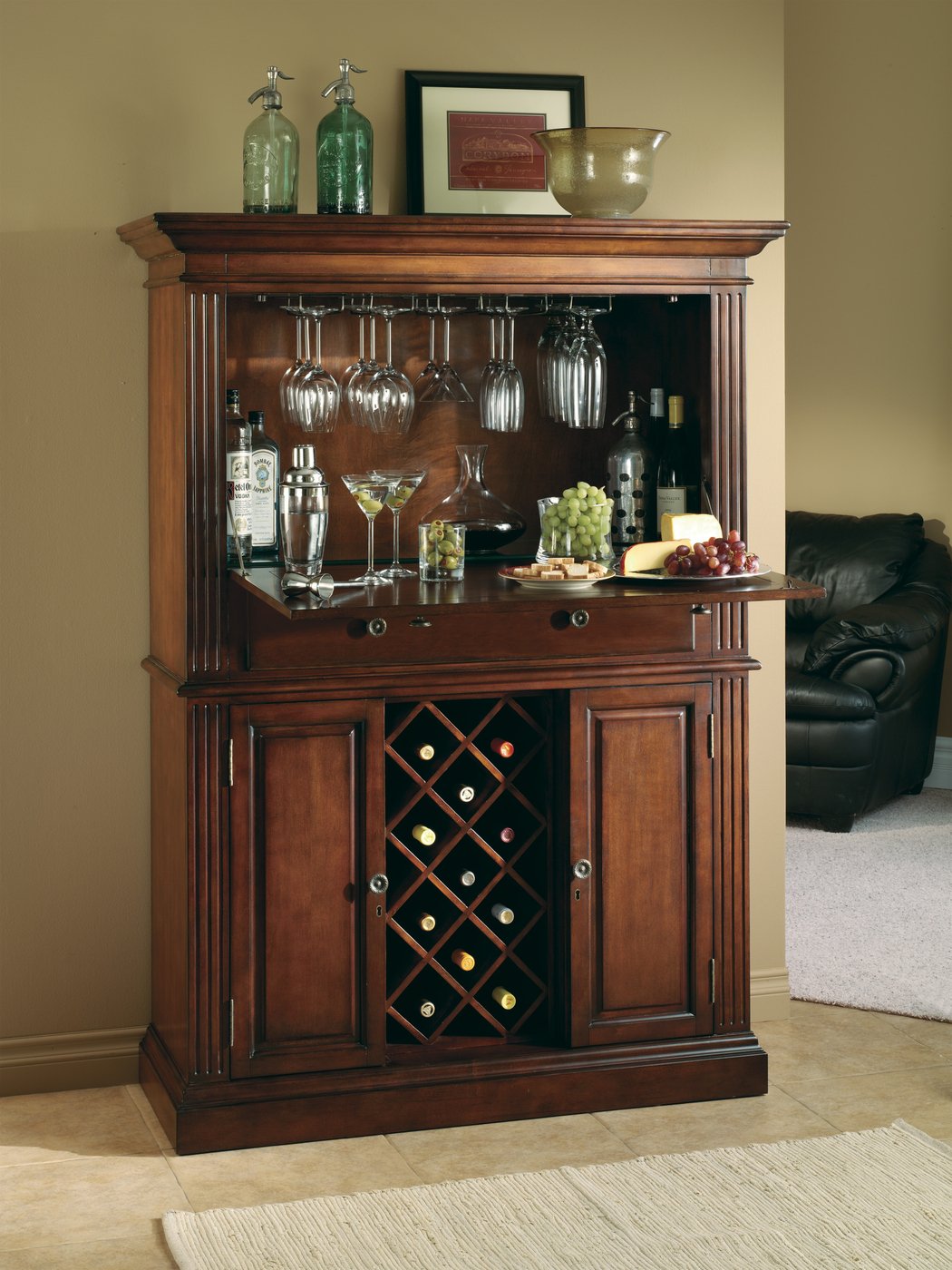 Lockable Bar Cabinet
For homes with small children, keeping your liquor collection hidden away prevents accidents and keeps your family safe. A lockable bar cabinet with glass-paneled doors lets you display your bottles and glassware while limiting access to curious kids.
Lockable cabinets come in a huge range of styles with a variety of locking mechanisms. Choose a liquor cabinet that coordinates with the furniture in your entertainment area by reflecting the color palette and style of the rest of the room.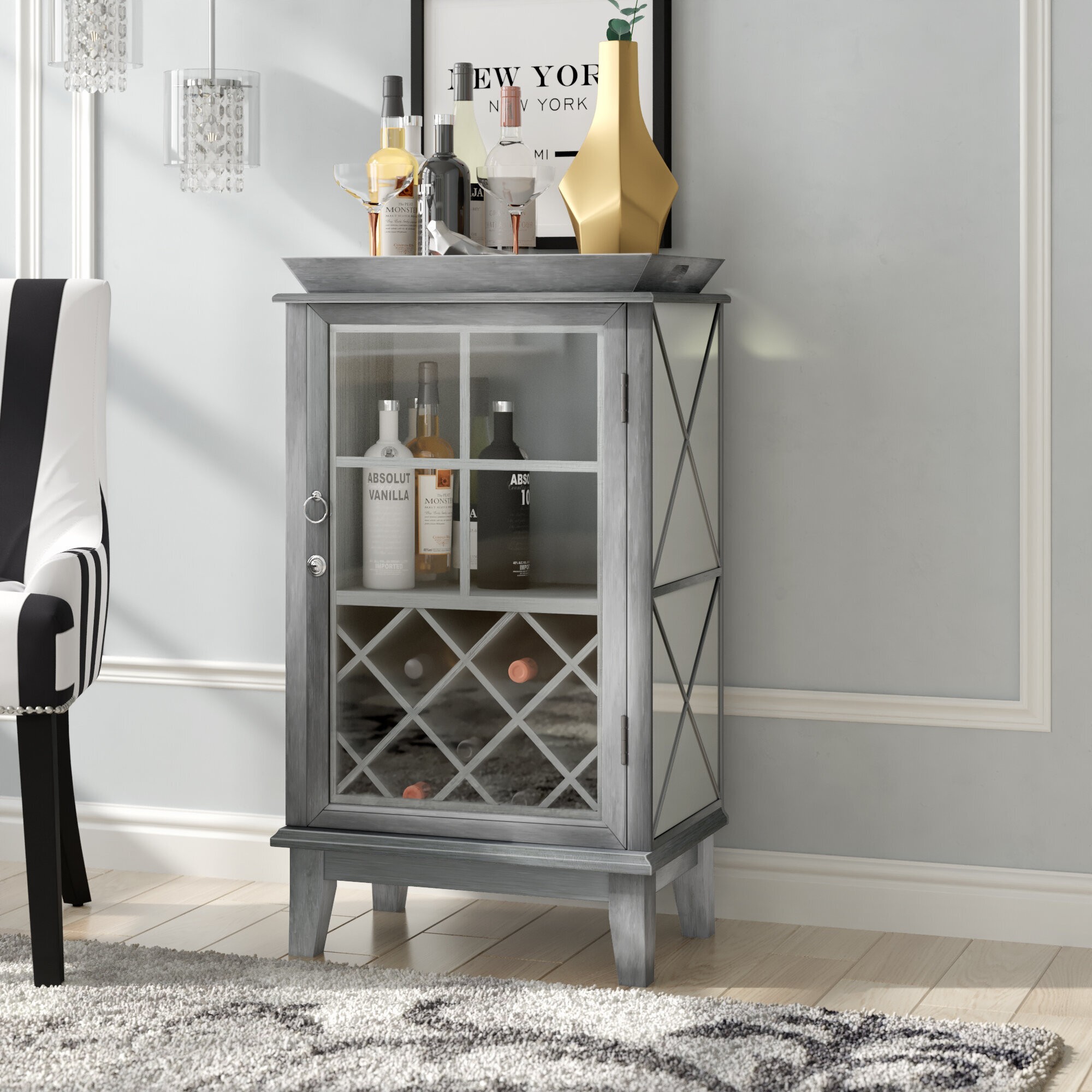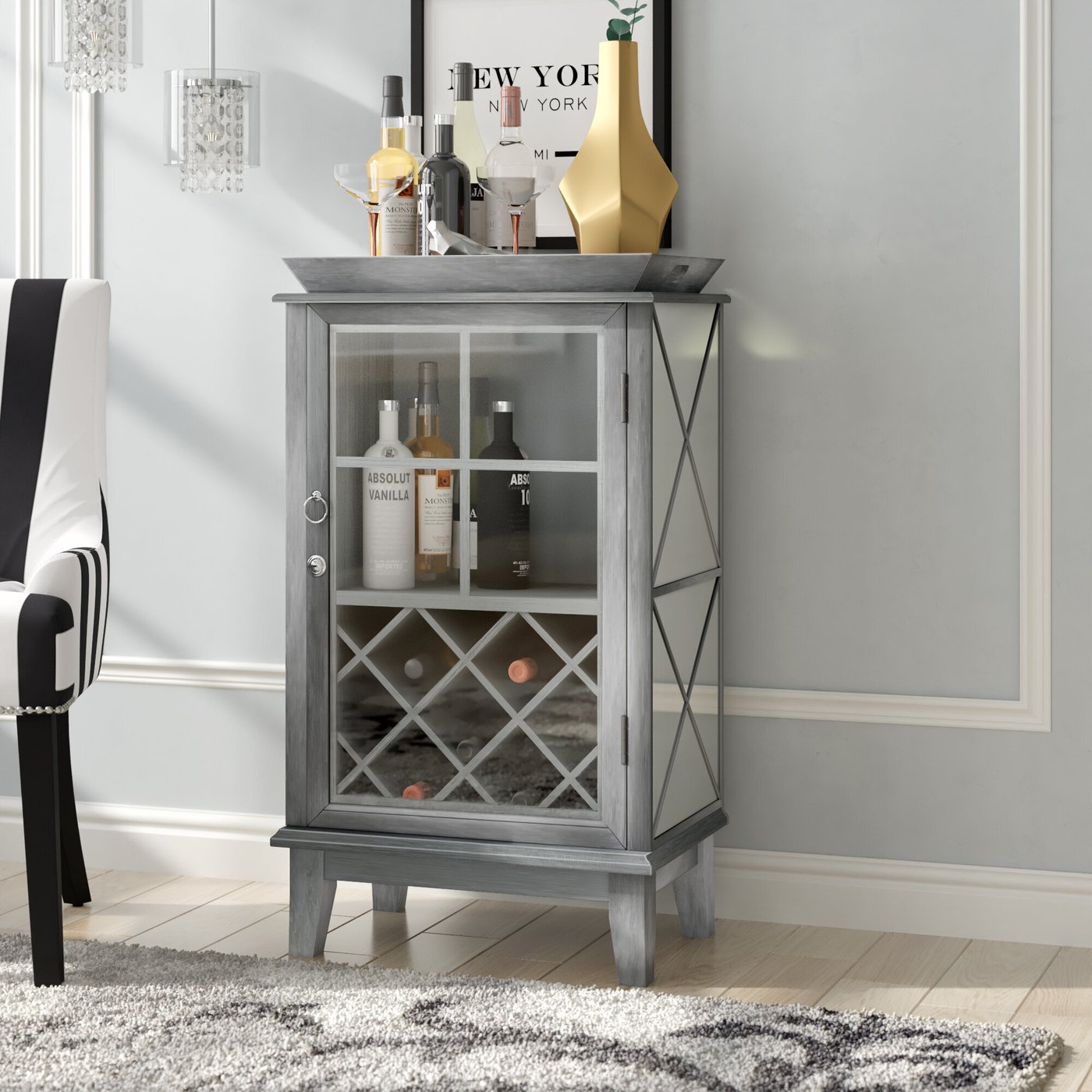 Liquor Drawers
If you take a minimalist approach to interior design, you may not appreciate the cluttered appearance of a fully-stocked bar. A dedicated liquor drawer in your kitchen or living room console allows you to store bottles and glassware neatly out of sight. It also protects them from dust, and you can put a lock on the drawer to keep little fingers away from your liquor collection.
Ensure your drawer is deep enough to store liquor bottles upright, and organize your cocktail supplies in open containers or baskets to avoid clutter.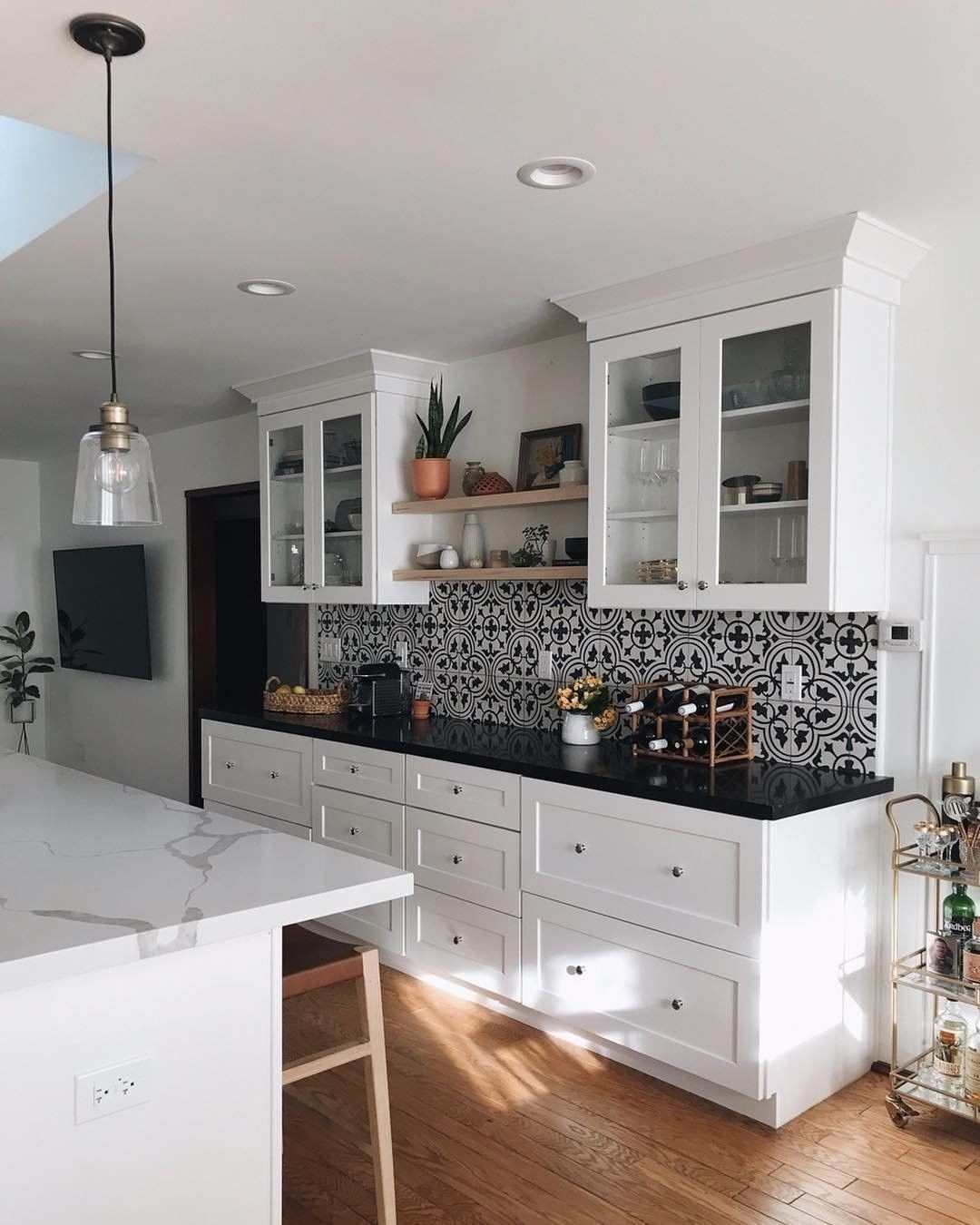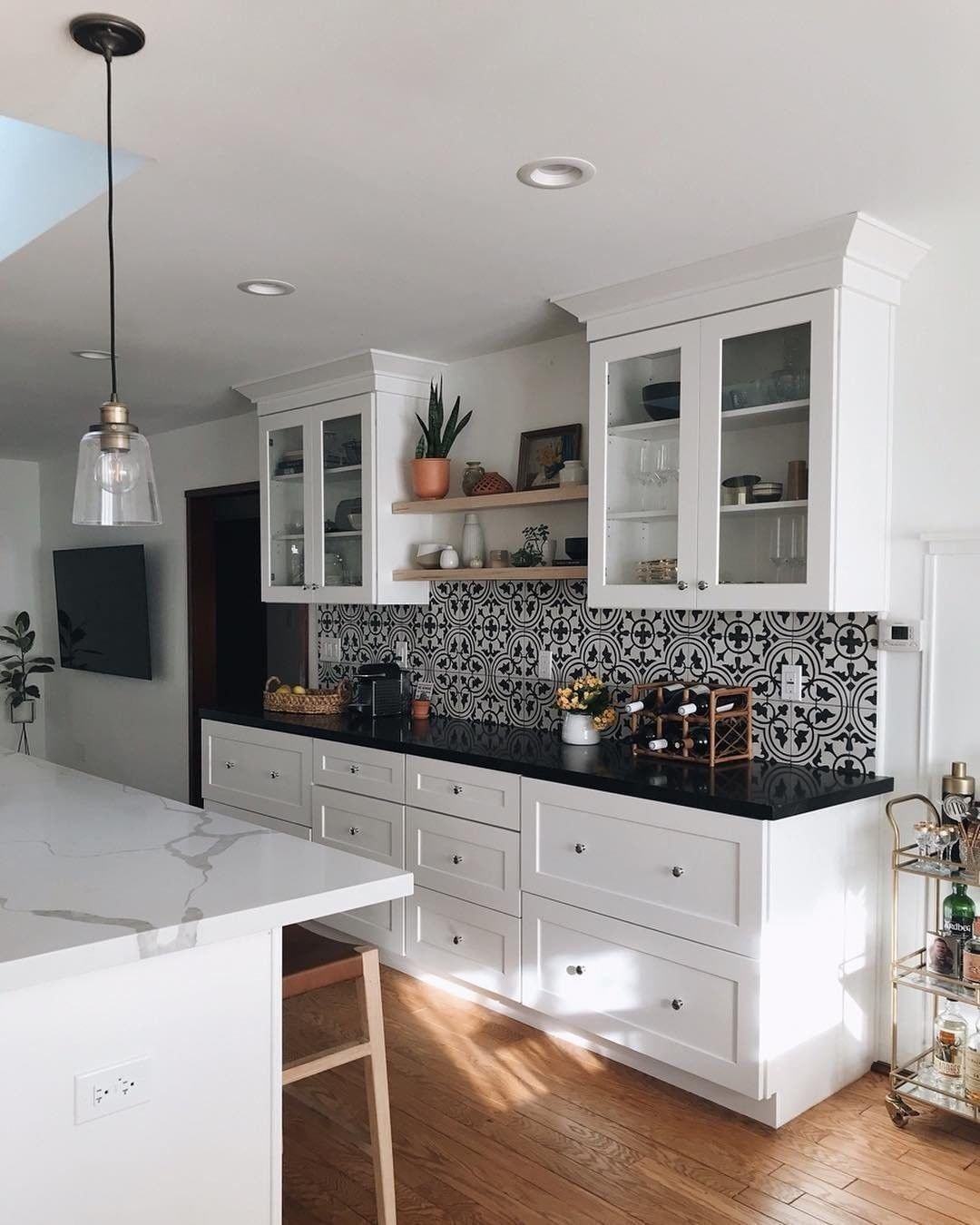 In a Nutshell
Storing your spirits and liqueurs at room temperature and safely out of direct sunlight will maintain their quality and flavor, and a traditional **bar cabinet **is the best option if you have an extensive liquor collection. However, if you're short on space or simply want to try a different approach, there are plenty of other stylish ways to display your liquor at home.