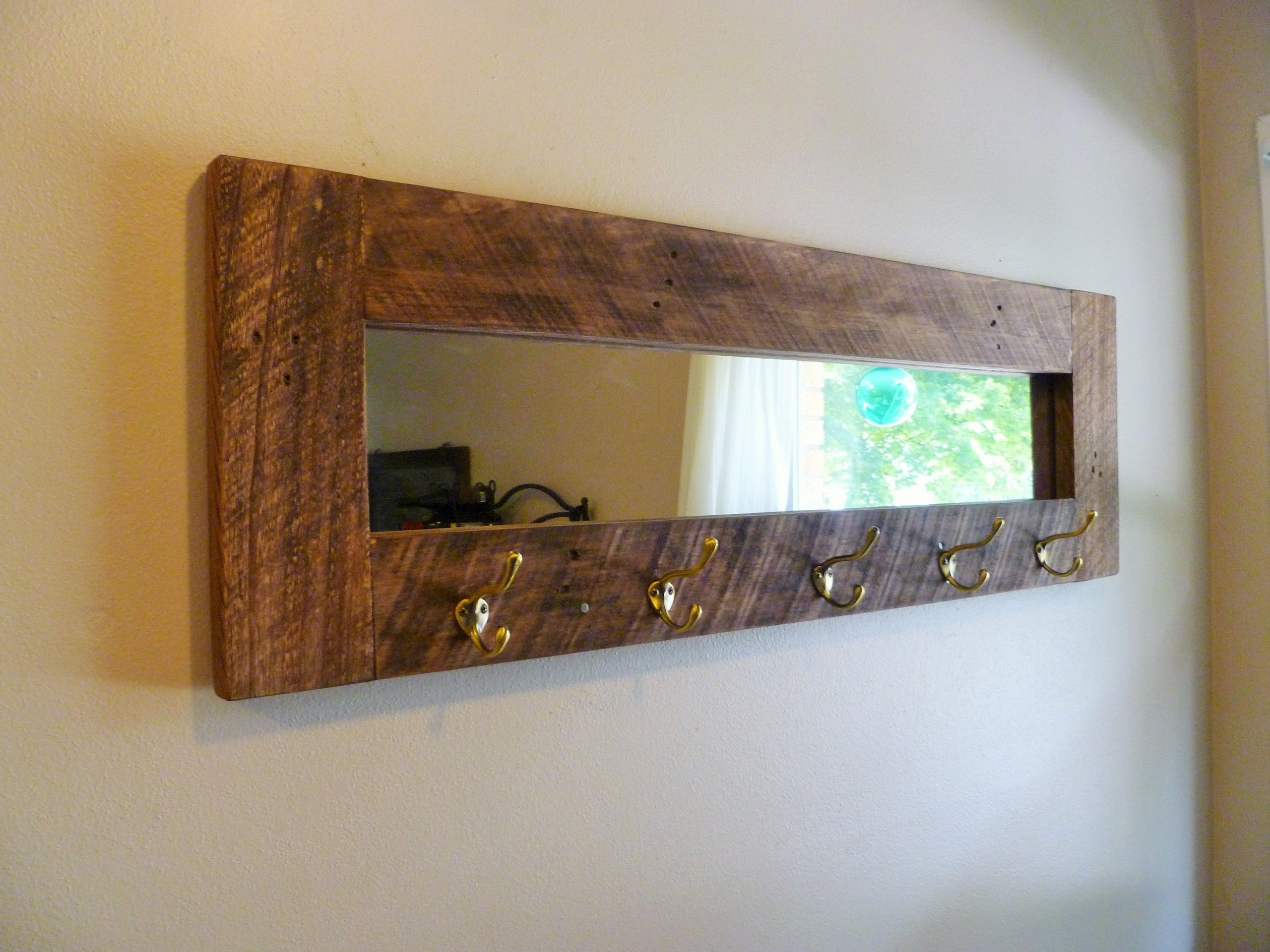 Barn wood mirror coat rack wall coat
Enhance your entryway or bedroom by drowning it in natural accents offered by this vintage mirror with wall-mount design. The ractangle piece of glass is tightly embedded in a thic hardwood frame, holding 5 double coat hooks - each made of brass-finished metal.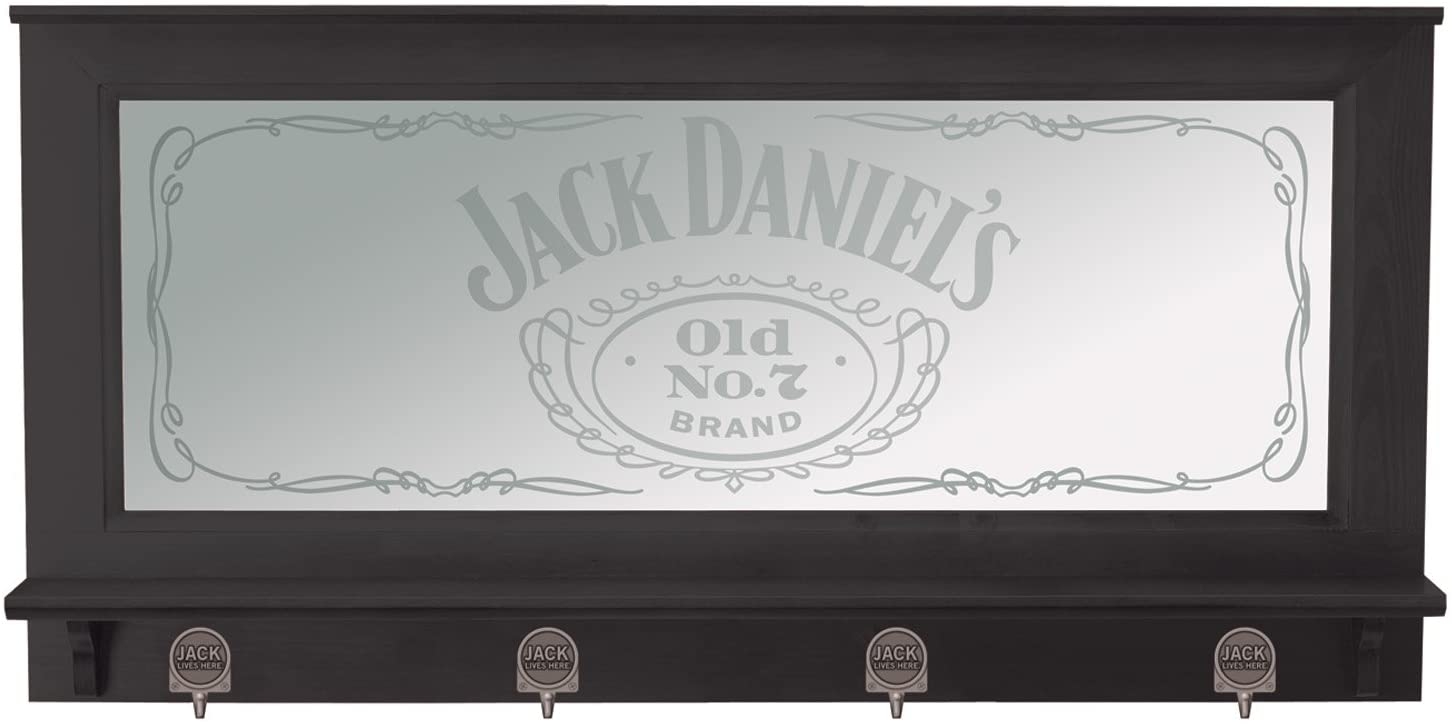 Pub Mirror
Pub mirror with etched Jack Daniel's graphic. Additionally, the mirror features display shelf, traditional design, strong frame made of manufactured wood and four coat hooks. It's a perfect addition to any hall.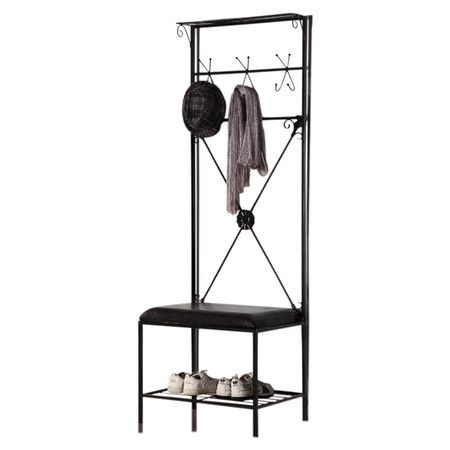 Coat Hanger and Shoe Hall Tree
Your hall will never be ordinary because of this stylish coat hanger with shoe hall tree. Solid metal construction and a comfortable bench seat covered with a stylish leather-like fabric is a perfect solution for any home.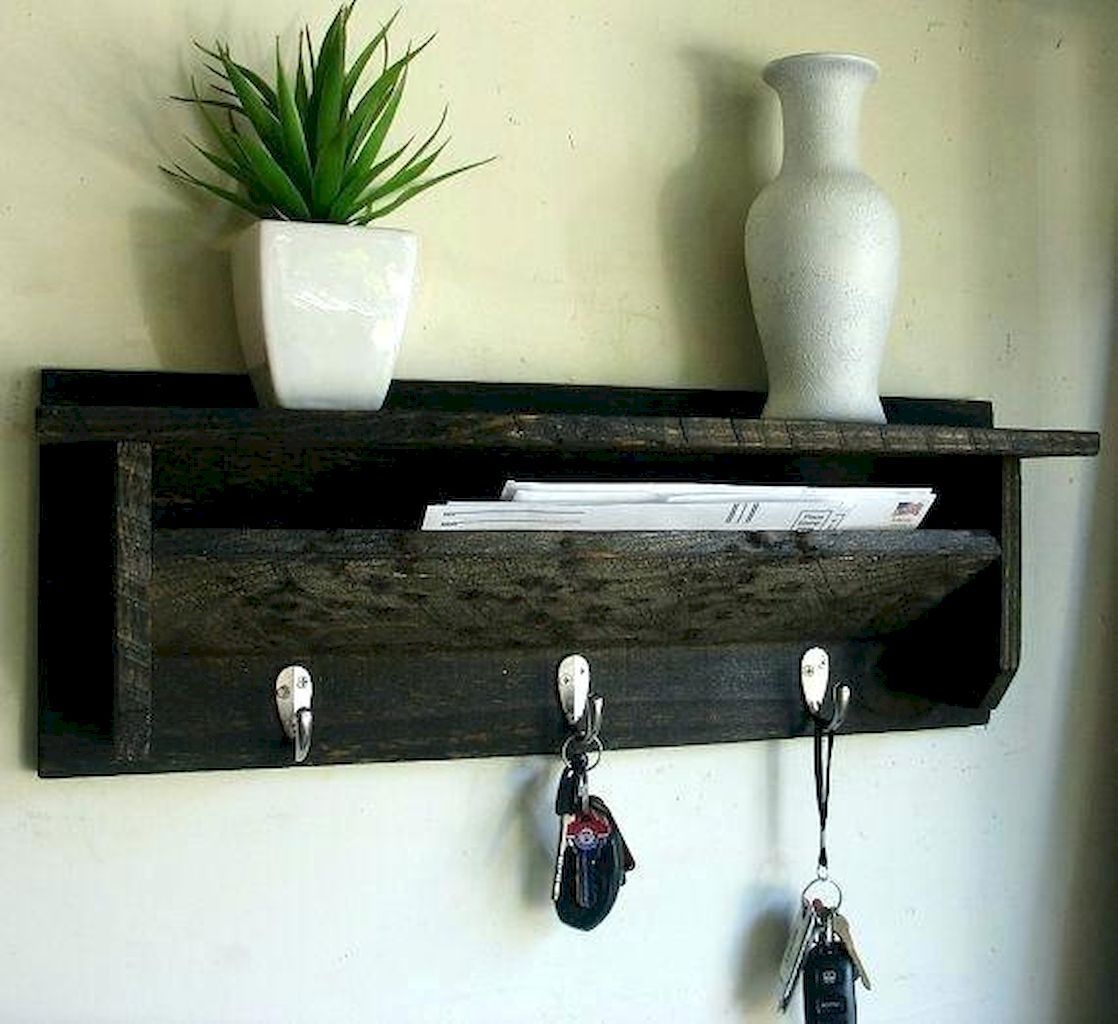 Rustic wall mount 3 hanger hook coat
Who doesn't need a proper wall mounted shelf? This one here comes with hooks attached, so it's a great key or coat hanger. The black colour is elegant and provides timeless elegance. It also has some additional storage space inside.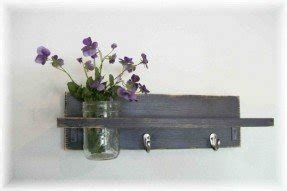 Primitive country deep grape purple wood
This simple element in cottage style will be elegant decoration of your corridor. It is composed of wooden shelf covered of purple paint (it will be perfect for keys or frippery) and two metal hooks intended to storage coats.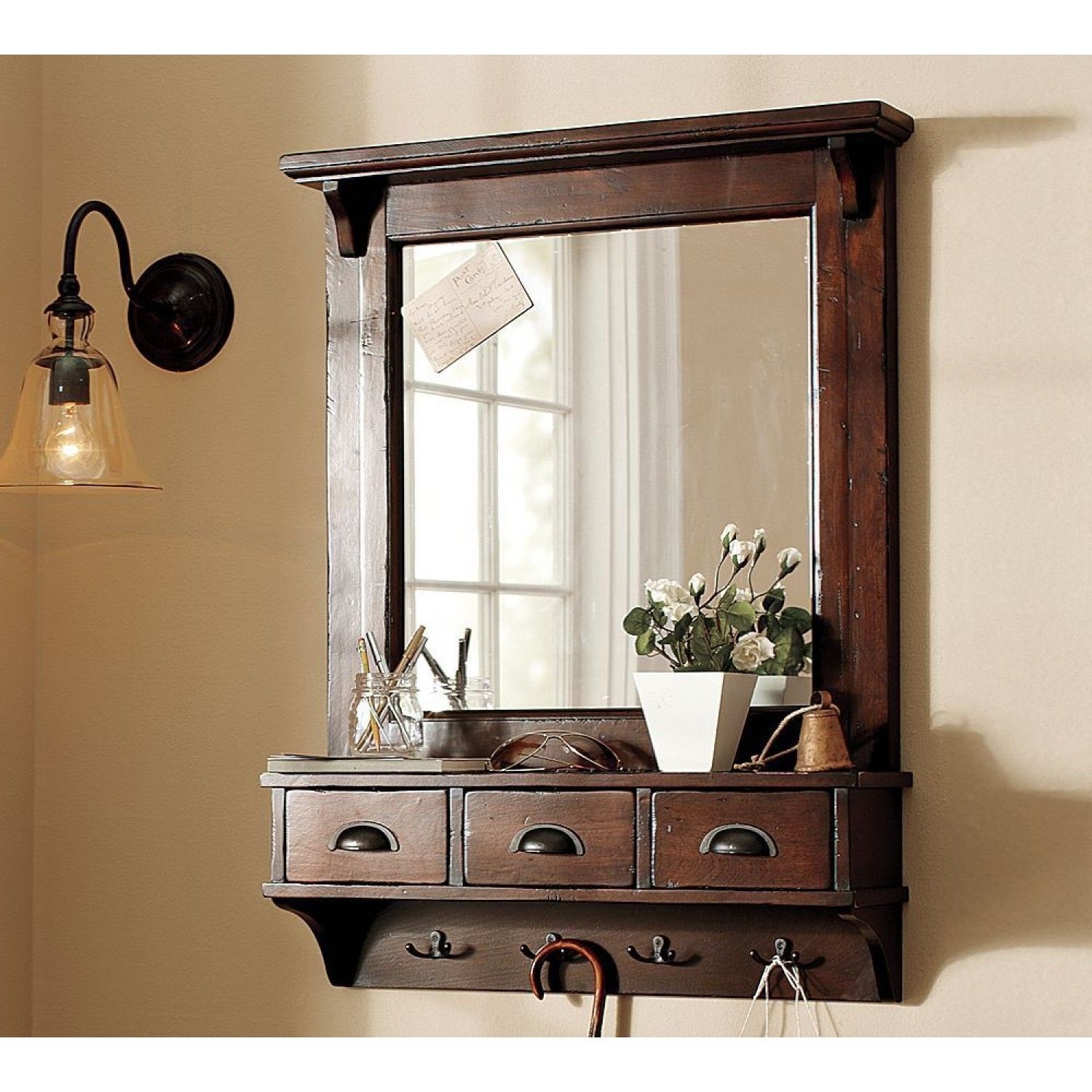 Bring some vintage sophistication into your hallway by choosing this wonderful mirror with a sturdy wood frame. Also includes 1 open shelf, 3 small drawers with metal pulls, and 4 double metal coat hooks.

Vancouver Oak 7 Peg Coat Rack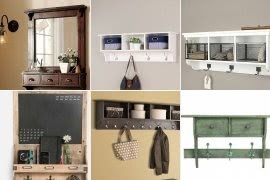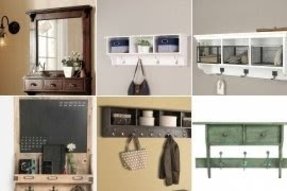 Wall mounted coat hooks with shelf is very practical and stylish way to decor hall. The charming white design of the storage basket looks original and functional. Perfect for everyday use, giving room for coats and trinkets.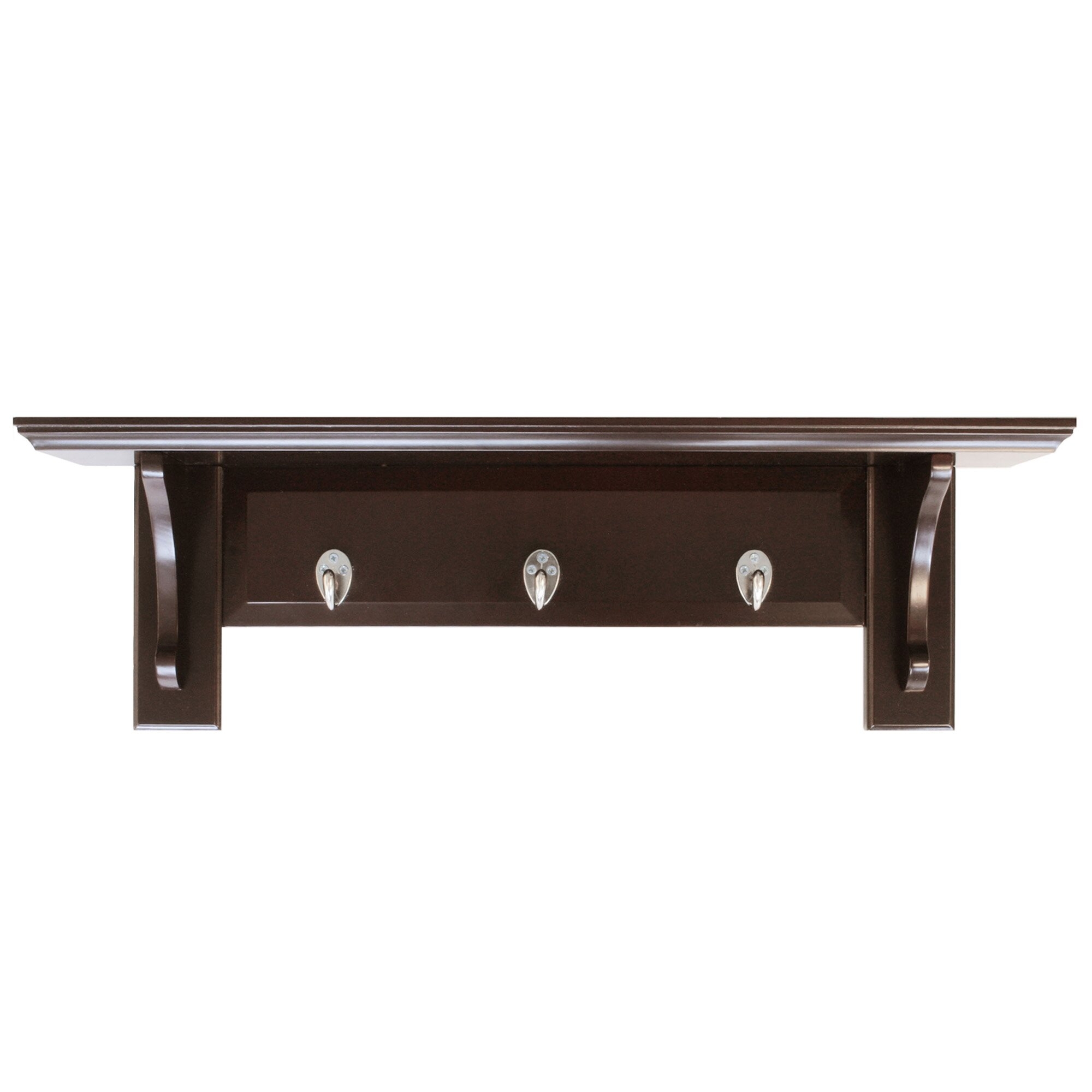 Wooden coat shelf with metal hooks for coats, hats and other clothes. This solid shelf features a dark brown finish that matches any design. Its wall mounted construction is practical and space saving.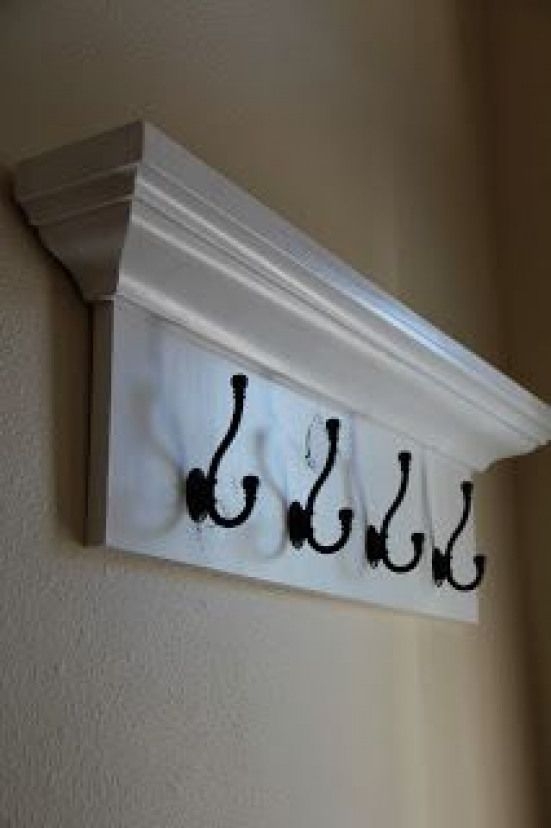 A lovely example of DIY crafting. Fully handmade shelf with hooks, ideal coat hanger for both contemporary and traditional interiors. A simple, yet solid construction, which would add style and functionality to your hallway.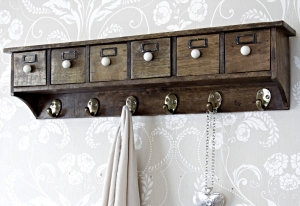 Thanks to this wall-mounted piece of furniture, you will be able to save space in your narrow entryway. Designed of sturdy wood in a distressed finish, the unit contains 1 open top shelf, 6 double metal coat hooks, and 6 small drawers with name plaques and white pull-knobs.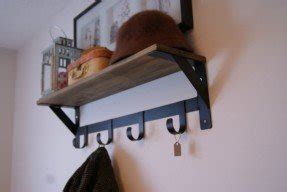 Wall mounted coat hook organiser - Old style vintage shelf with iron hooks NEW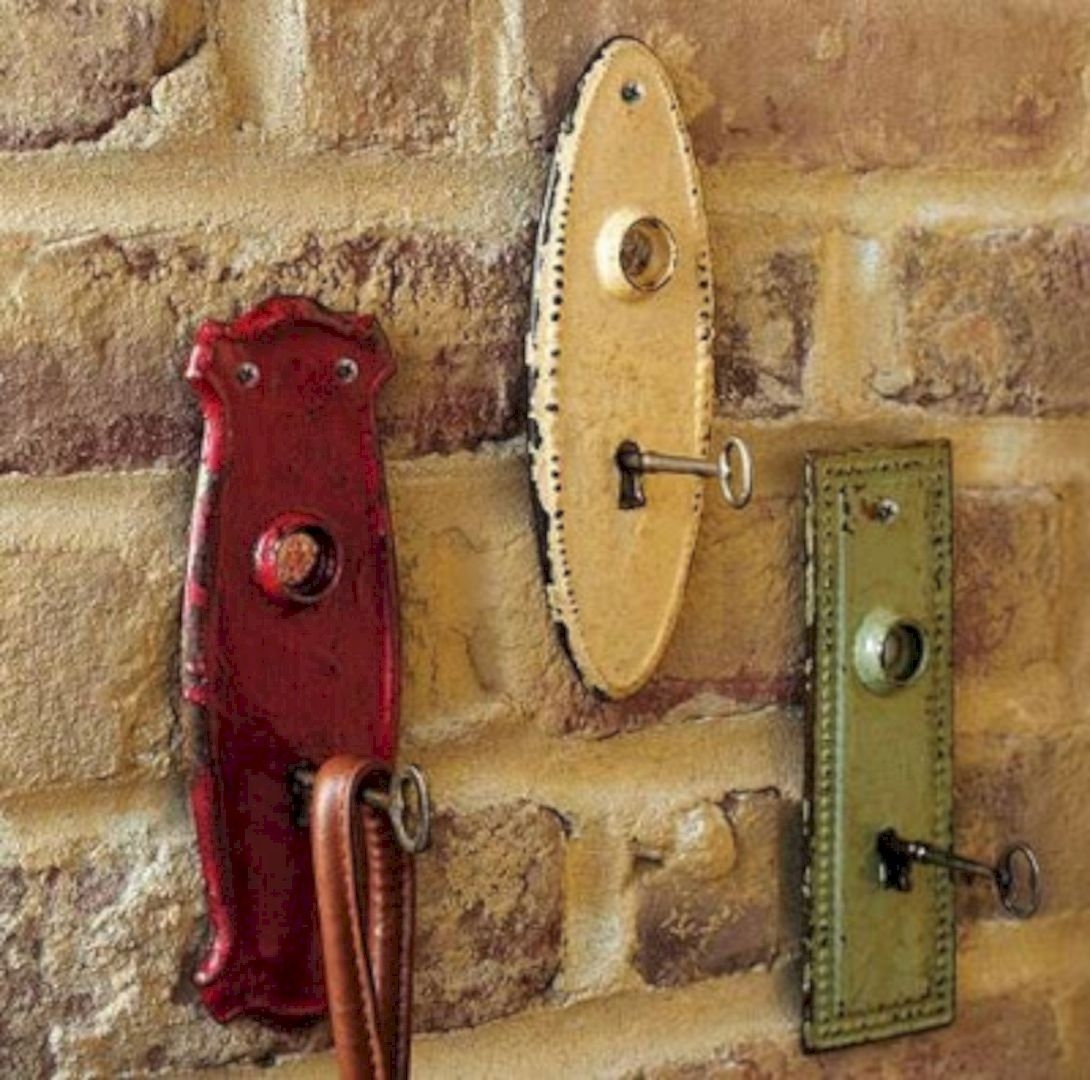 A cool innovative wall-mounted coat rack crafted of wooden materials with a natural stained finish. It is equipped with several dozen flip down hangers in forms of casual straight quite thick slats.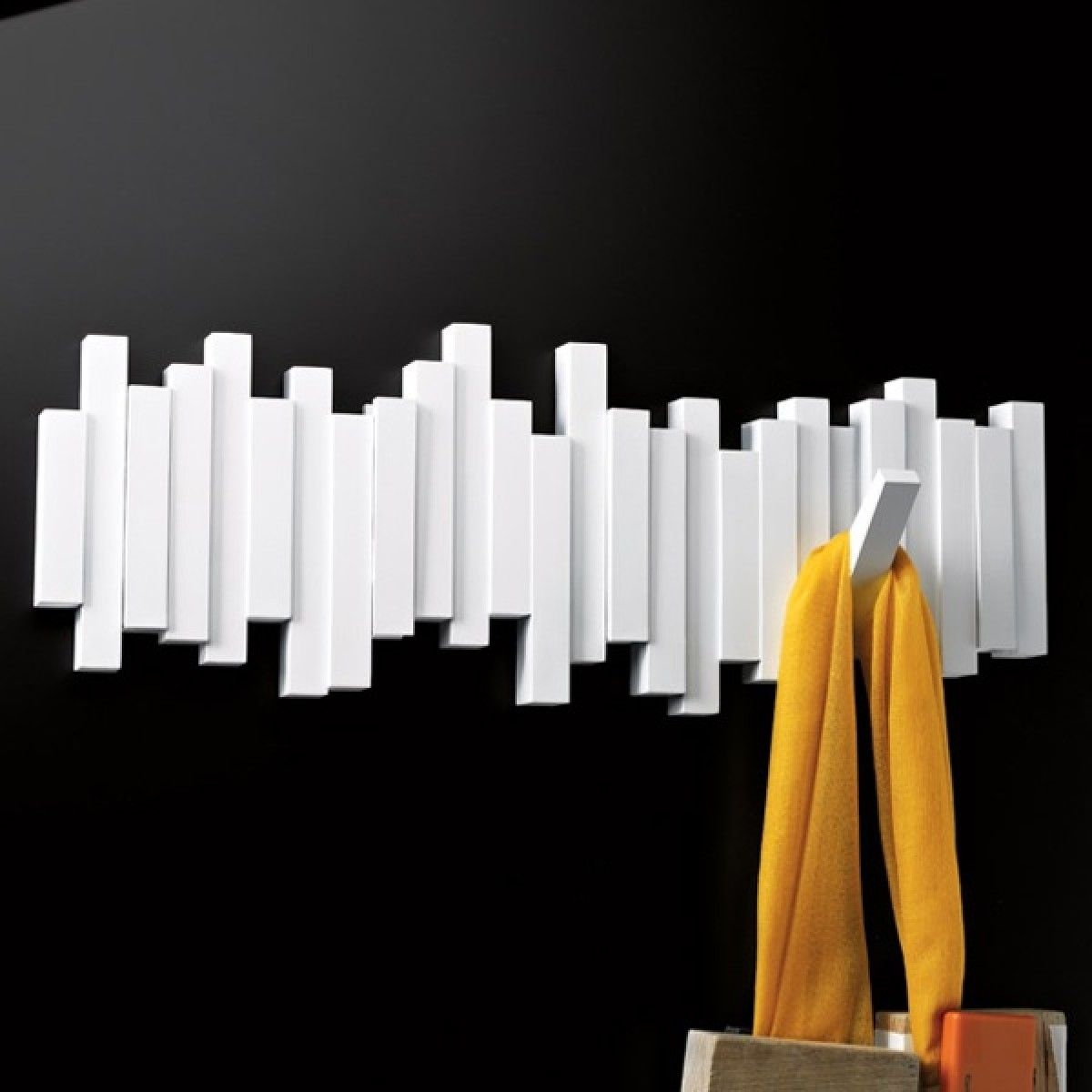 A cool contemporary wall-mounted coat rack of natural finished wood. It's built of a dozen or so long vertical posts fixed to horizontal round section rods. Forty-eight flip down arms (hangers) in 4 tiers are attached to rods between adjacent posts.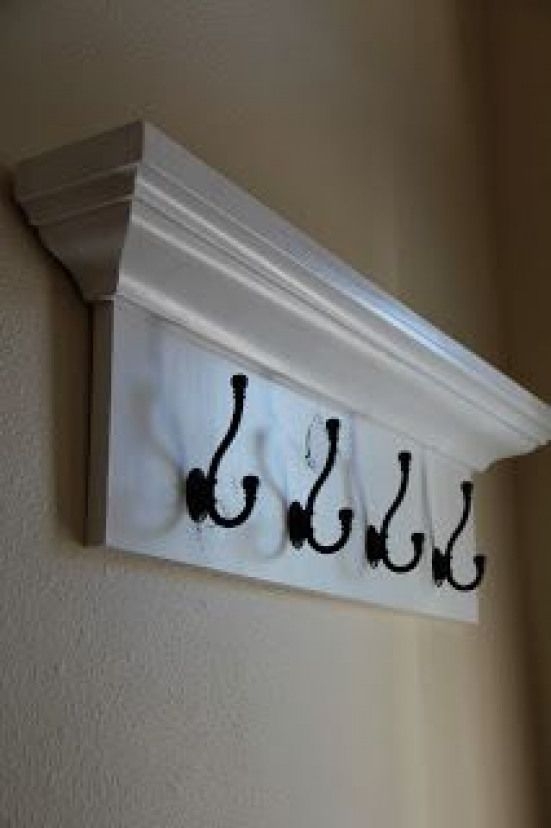 Nice, antique piece of furniture for a vintage entryway to make sure your guests always have a place to hang their coats. This coat hanger furthermore has a handy shelf on top which can be used as a hats and scarves storage.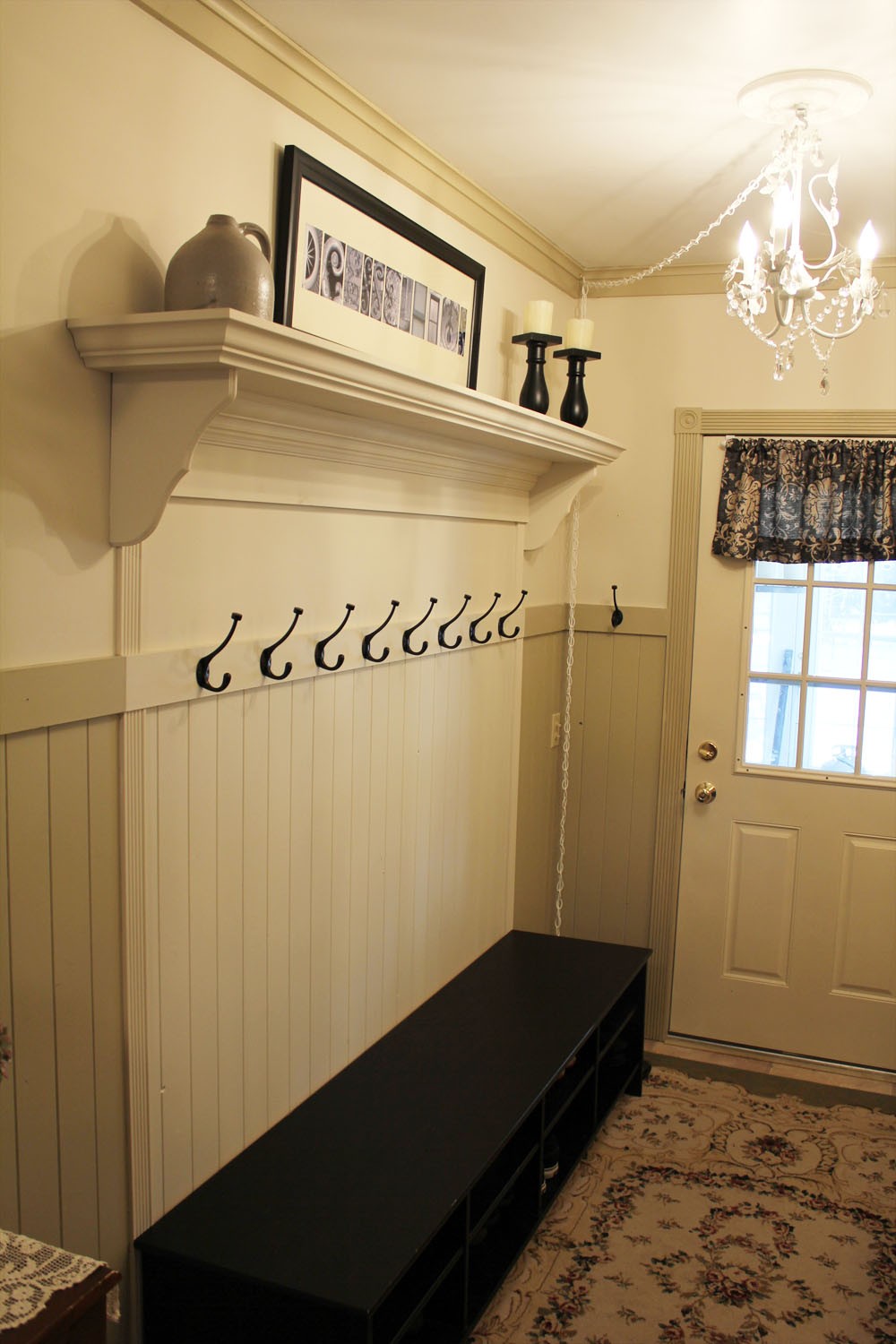 Look perfect and professional, right? And it home-hand-made. Hat and coat rack wall mounted - has white color and it is made of wooden panels and wooden oak shelf. This addition to the entryway has great black brass hooks, and black bench on the base.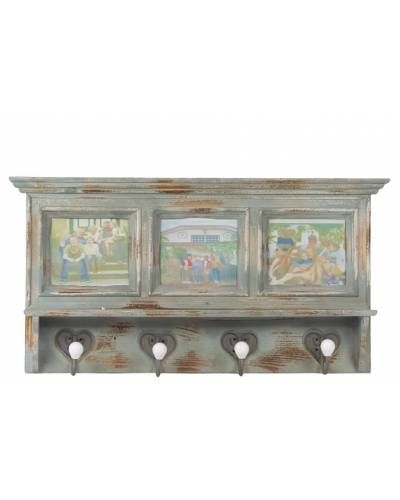 White Family Themed Wooden Wall Cabinet with Heart Shaped Hooks - has a lovely green washed color and patchy wooden finish. This cabinet has appealing pictures on the top that makes it unique. It also has a nice faded and antique look. This cabinet also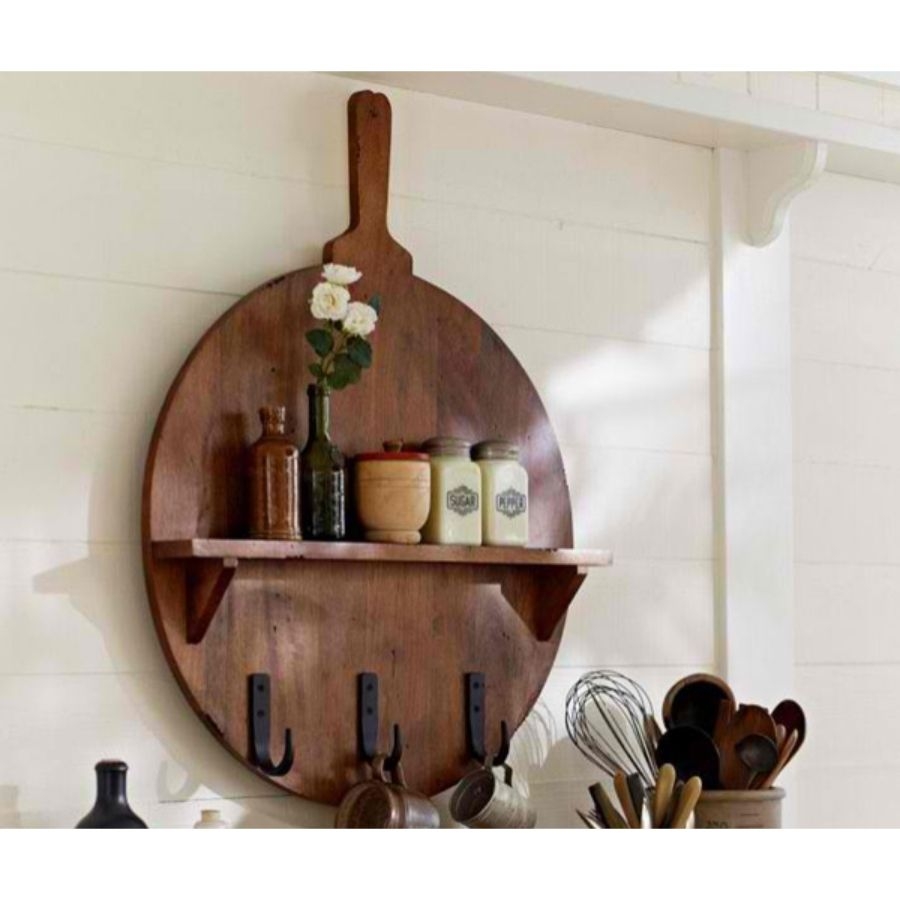 The classic breadboard is stylishly reinvented as a wall-mounted spice shelf with utensil hooks. 24.25" wide x 3.5" deep x 32" high Made of mango wood. Three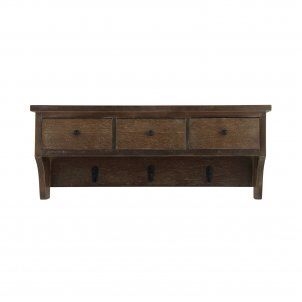 Rustic wall shelf with three drawers and 3 coat hooks below them. Manufactured using high quality natural drift wood. Ready to complement rustic inspired hallway or entryway. Doesn't take any floor space.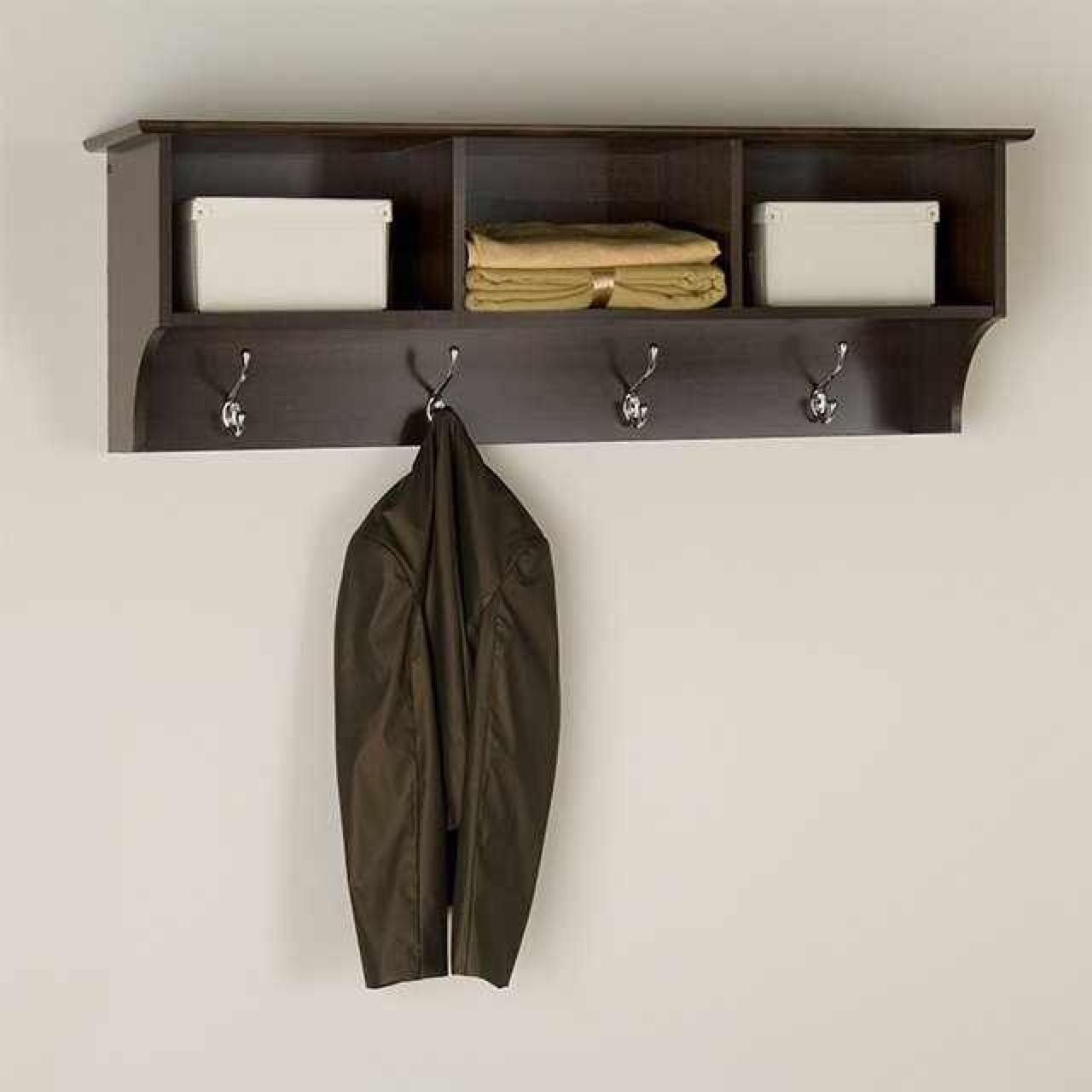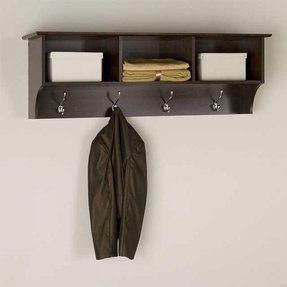 This simple and stylish entryway shelf is gonna perfectly match every kind of space, no matter if you prefer modernity or tradition. Check it out now and fall in love with its intriguing design and functionality!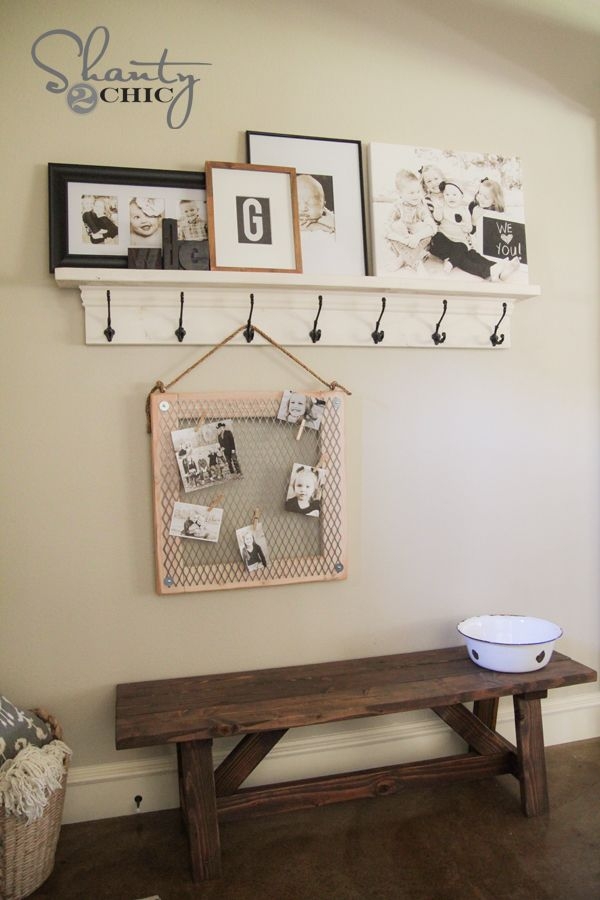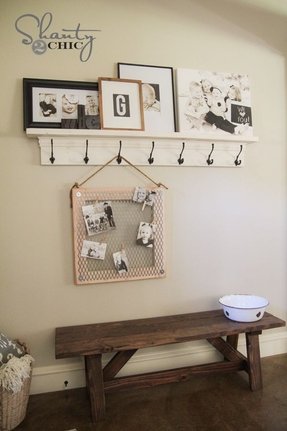 Entryway stylization with a comfortable and durable sitting bench made of wood. The upper wall mounted rack also features a durable wooden construction. It includes seven black metal hangers and a shelf for pictures and other decorations.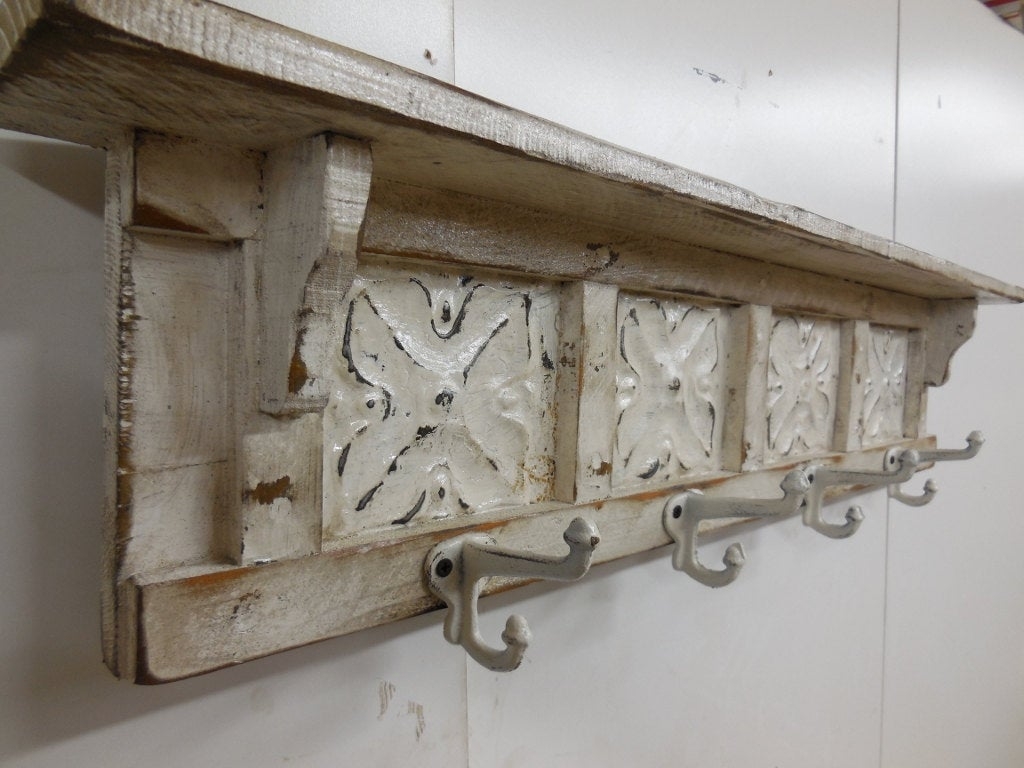 coat-hook-wall-mounted-wall-design-with-floral-artwork-and-upper-shelf ...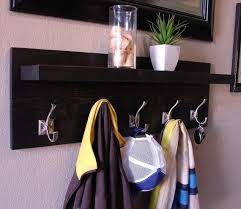 Rustic Modern Ebony 5 Hanger Hook Wall Mount Coat Hat by KeoDecor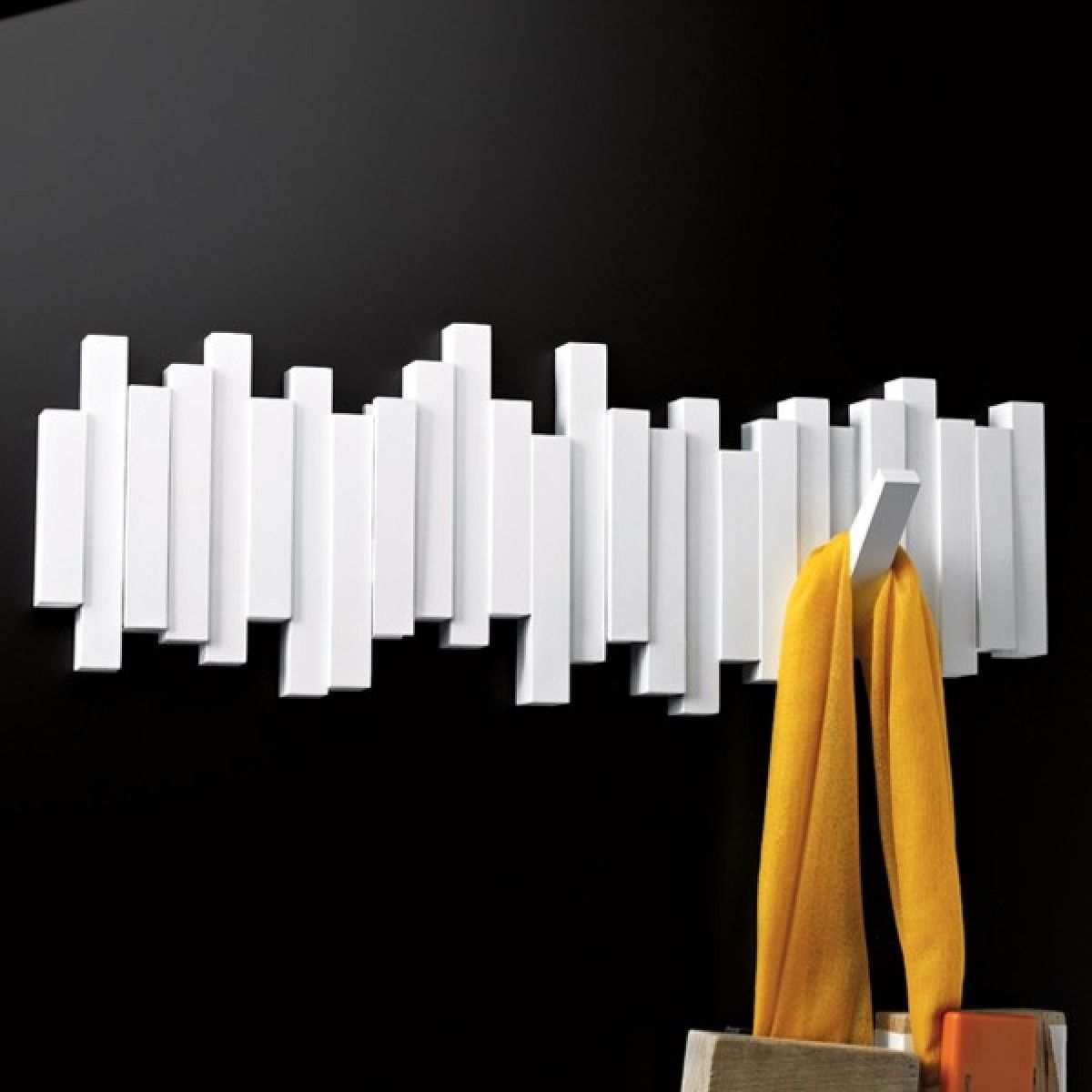 Wall mounted coat rack fitted with folding hooks. Includes screw holes for easy mounting. It is completely made of wood. Received many positive recommendations from customers for functionality and modern design.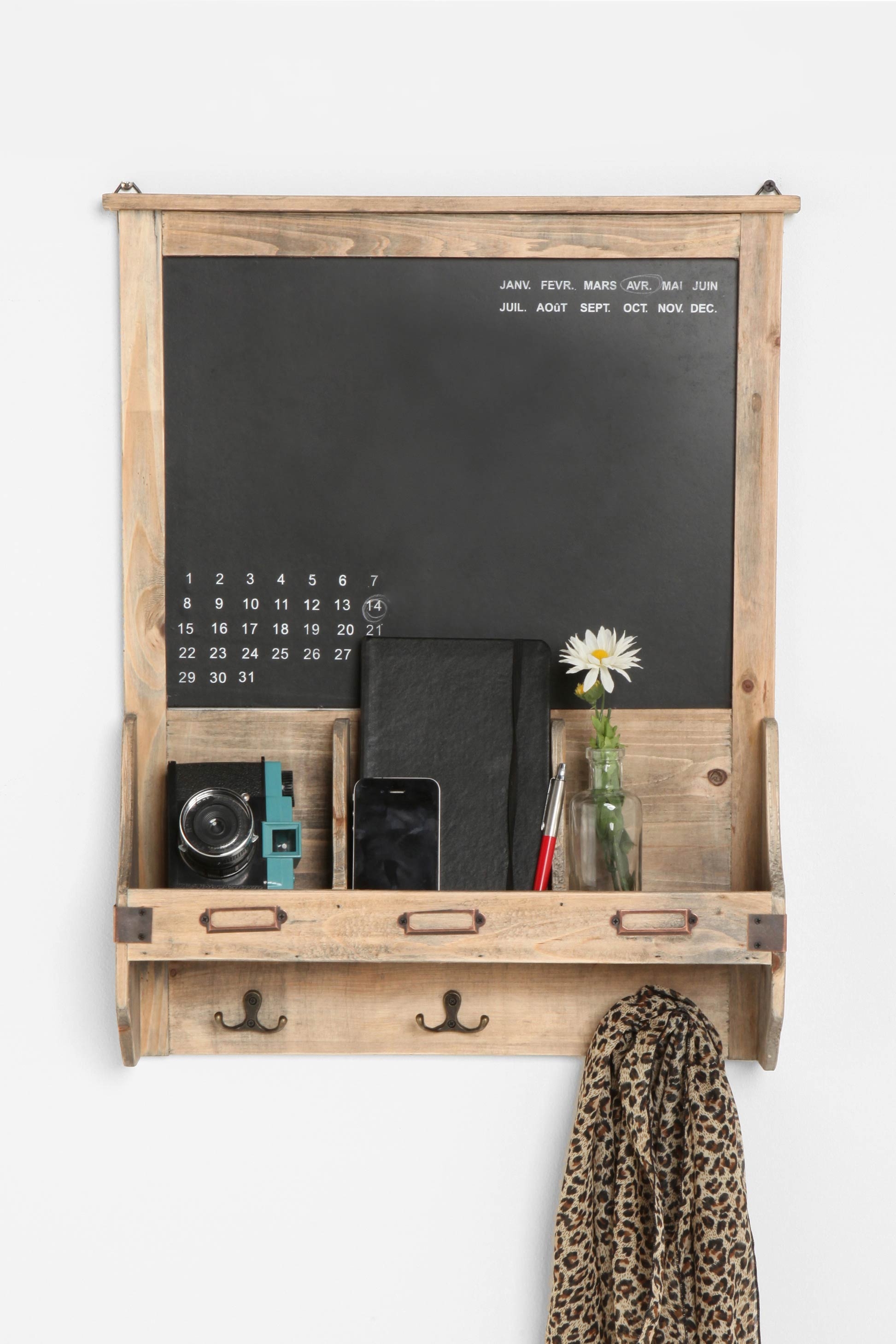 Coat rack with chalkboard and open shelf for storing personal items. Designed for mounting on the wall. Frame is made of wood. Functional accent for lobby, hallway and more.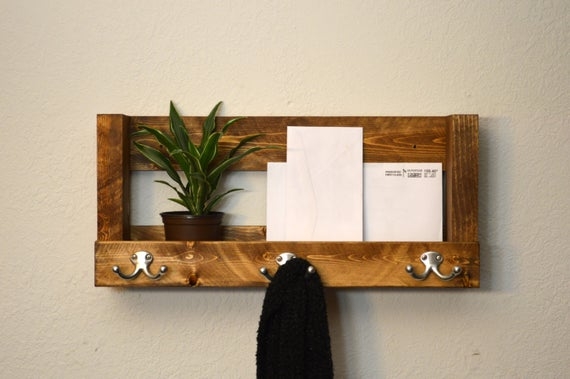 Store your keys, mail, phones, coats, hats, gloves, scarves or umbrellas all in one place with this beautiful wall mounted organizer.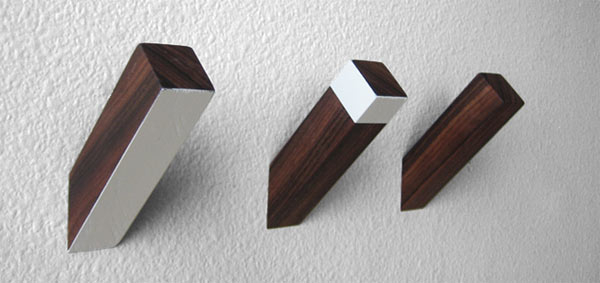 Furniture:Creative DIY Wall Mounted Hook And Modern Coat Rack Projects Hardware Shelf Unit Rail Spacing Cabinet Design Furniture Ikea Iron Gold Board Behind Door Storage Bench Set Ideas (71) Powerful and Creative DIY Wall Hook and Coat Rack Design Ideas W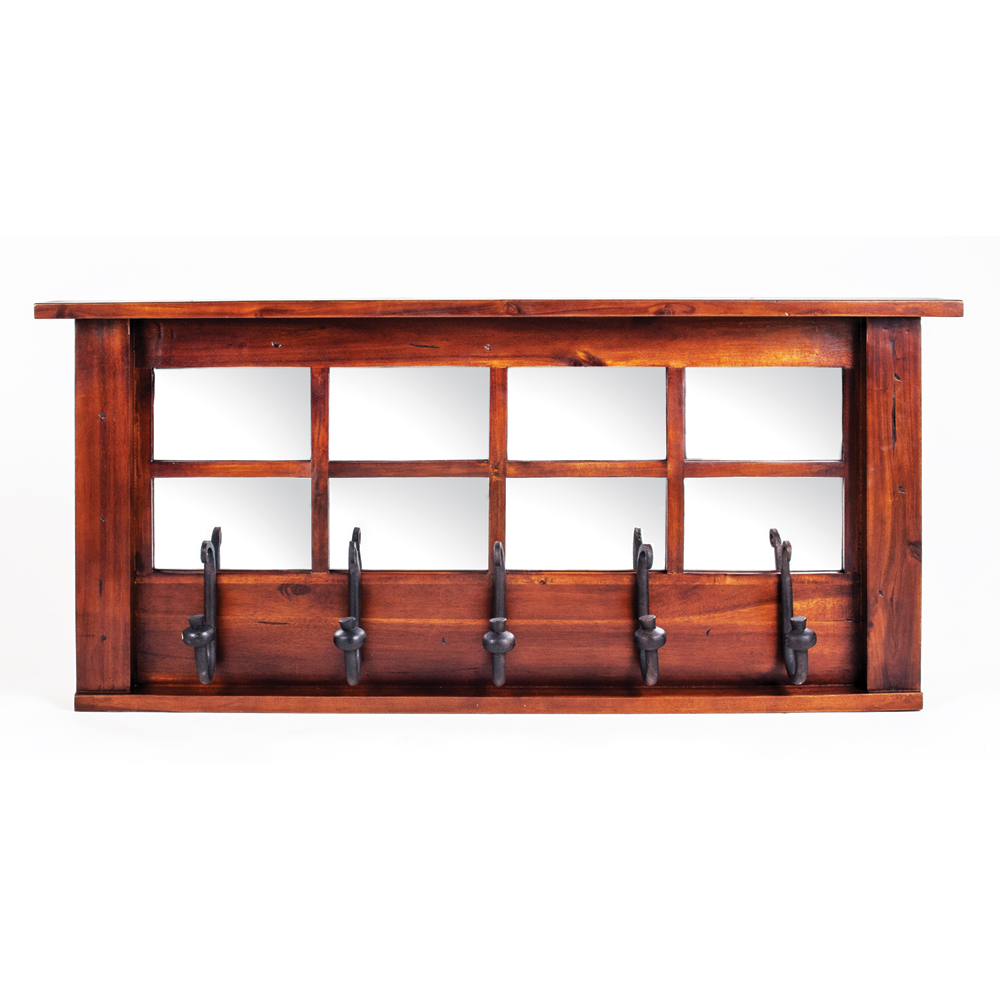 Beckett Wall Mount Western Coat Rack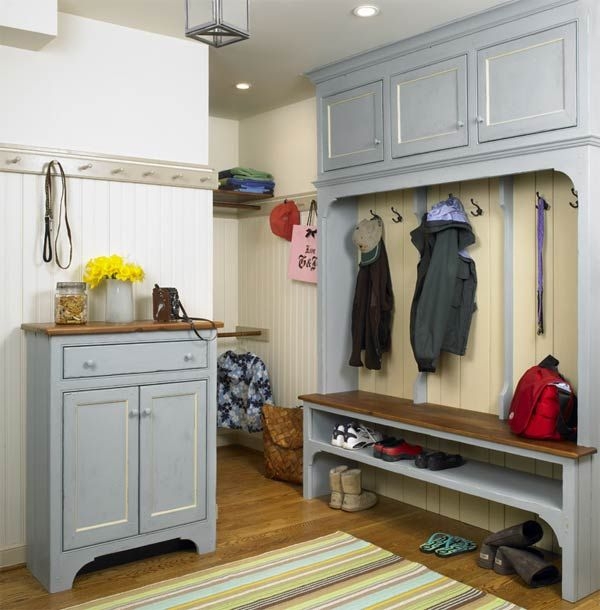 Bench with coat shelf with hooks is ideal for vestibule or wardrobe made of wood and metal elements. Danish design combines Scandinavian style and love for nature. Combined with cabinets at the top, part of the wood was painted in gray color.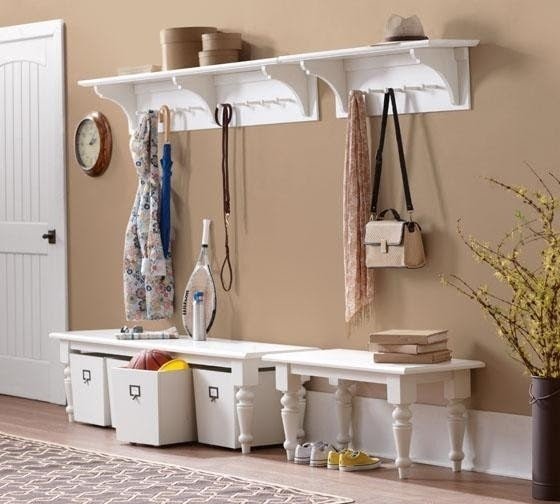 An elegant traditional coat rack, shelf and mirror in one crafted of wood finished in dark brown. A quite large rectangular mirror of bevelled glass has a stepped frame. A narrow shelf below the mirror has fixed 4 metal hooks.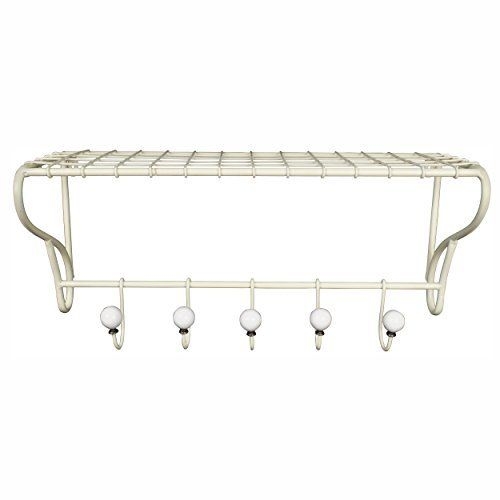 Distressed Metal Vintage Style Wall Shelf with 5 Decorative Hooks (Cream) Home Office Collection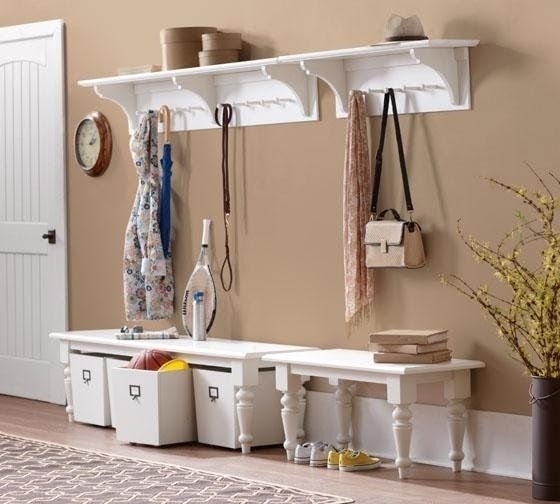 Rustic White Painted Entryway Wall Shelf with Three Coat Hooks - There are in total three hooks in this cabinet therefore you can use this cabinet to store things as well as hang apparels. In this way this multipurpose shelf is useful as a dwelling décor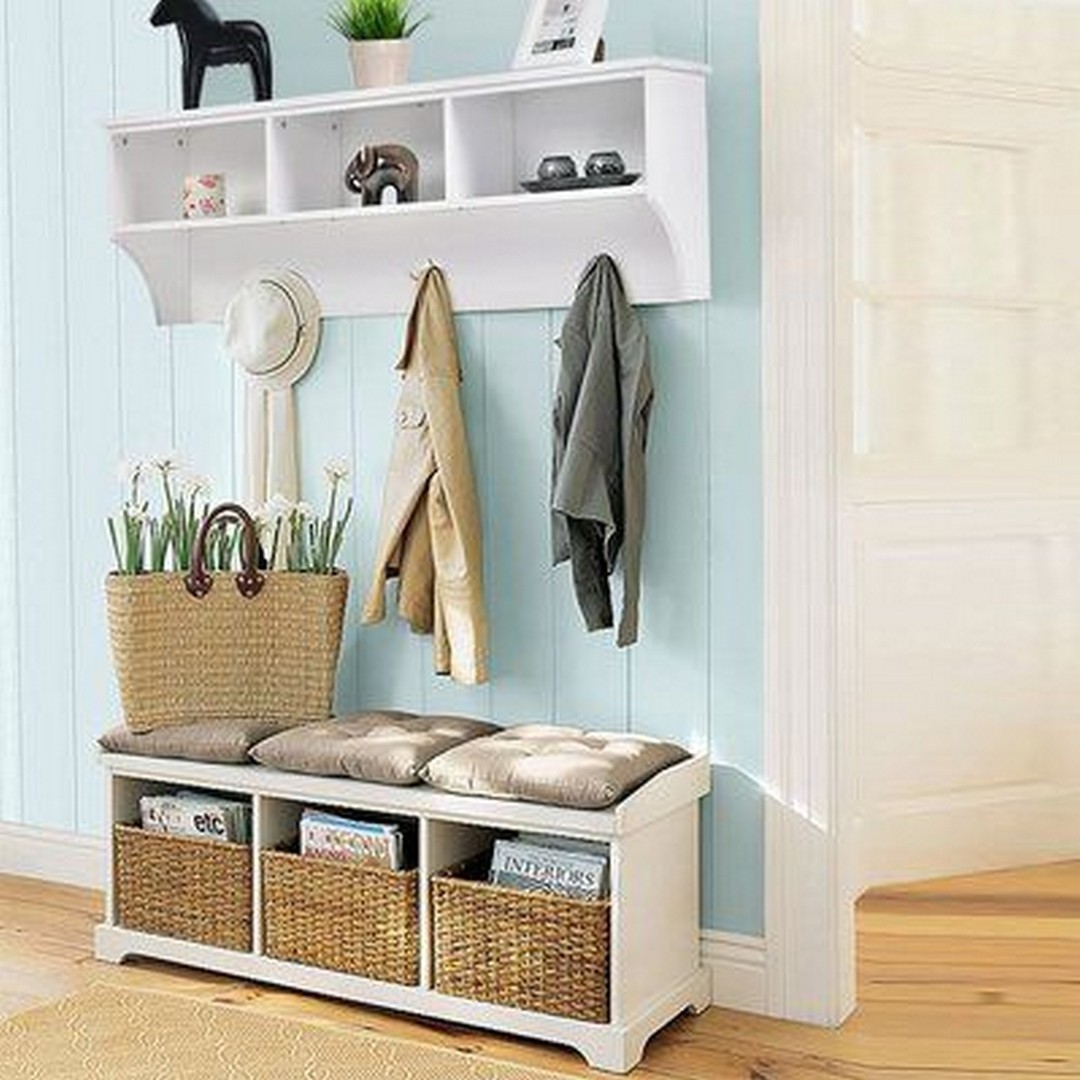 Finding the coat rack dedicated to your kids interests isn't so easy. You can do it on your own using the old plastic toys. When you screw it in the polished plank, you receive a full personalized accesory.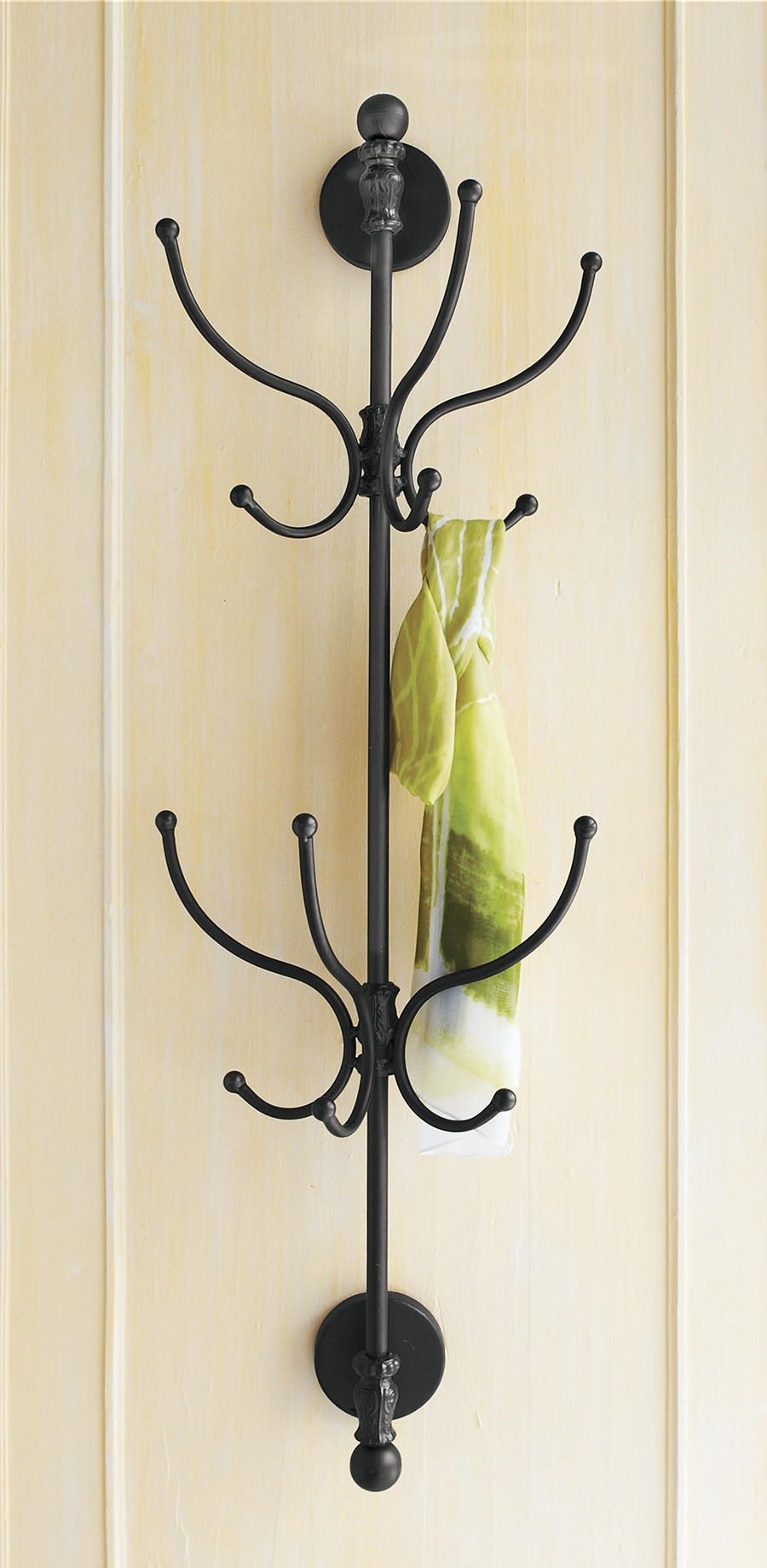 ... Hooks Coat Wall Coat Hooks Coat Hook Rack Wall Decorative Coat Rack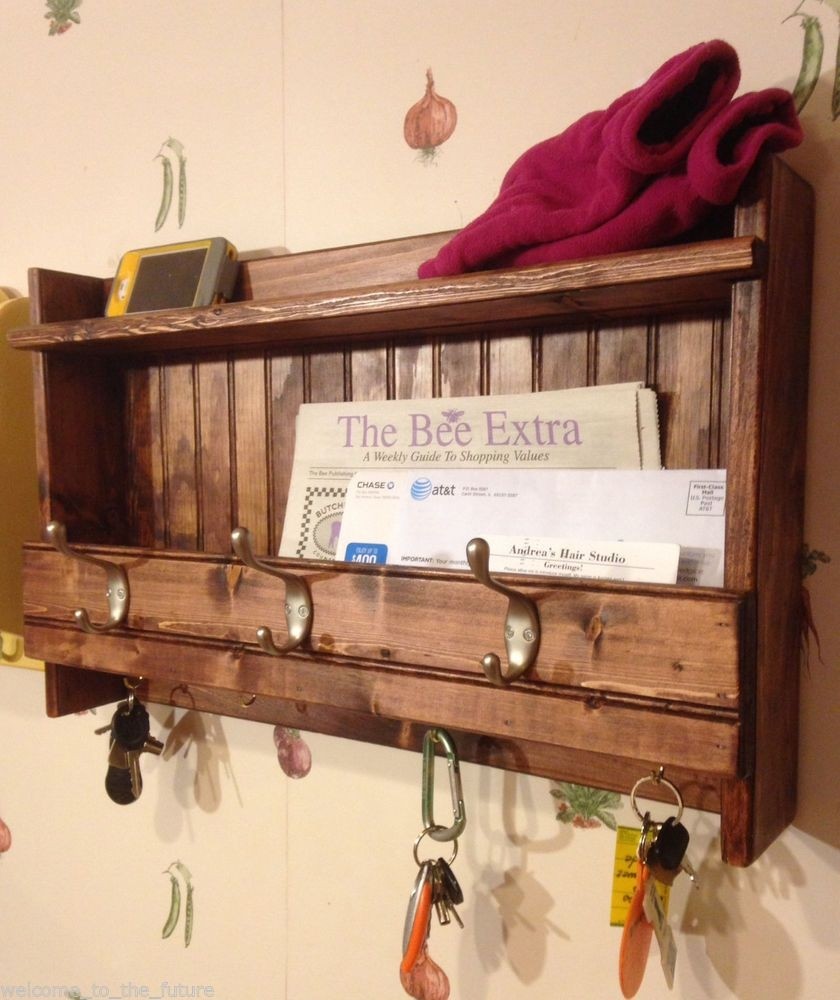 Cool contemporary wall-mounted racks for bottles. A rack is built of 2 horizontal rods (with finials) attached to a small round wall mount. Racks are made of wood with metallic copper, brass and gold finishes. They can be arranged in any ways.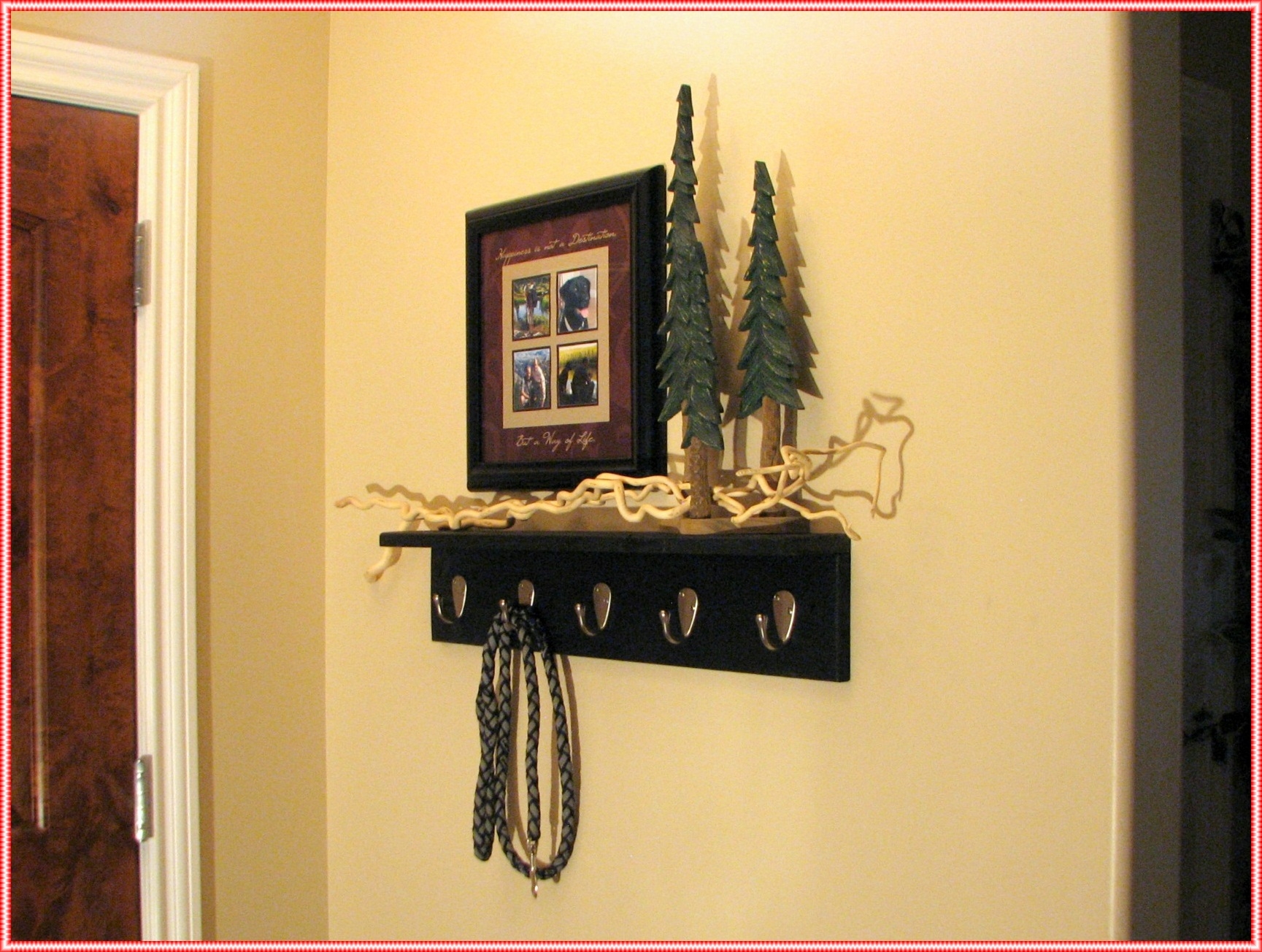 used some wood glue and finish nails to fasten the two pieces ...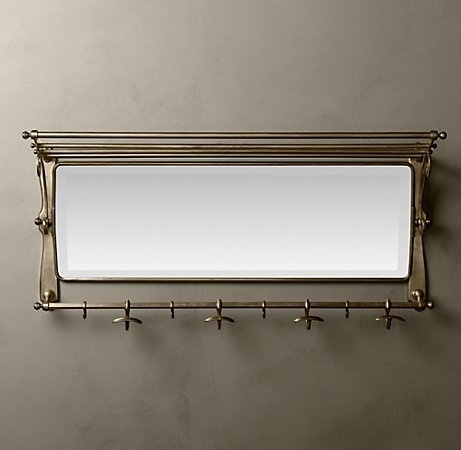 Wall Mounted Coat Hangers Collection : Gorgeous Wooden Wall Mount ...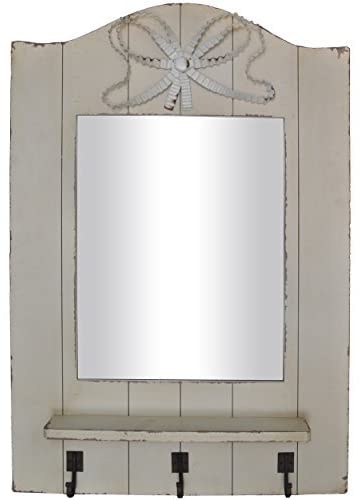 This Distressed Wall Shelf with Rectangular Mirror & 3 Coat Hooks in White Finish brings many benefits to every user. Includes 3 metal coat hooks, weathered paint, and solid wood construction. Excellent for entranceways or hallways.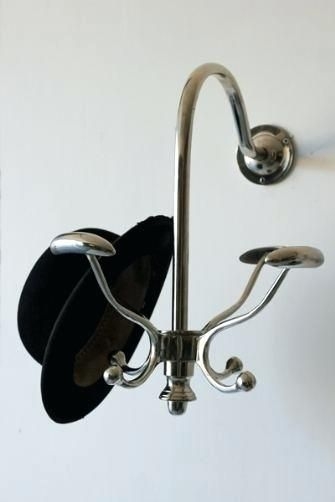 Wooden Wall Hook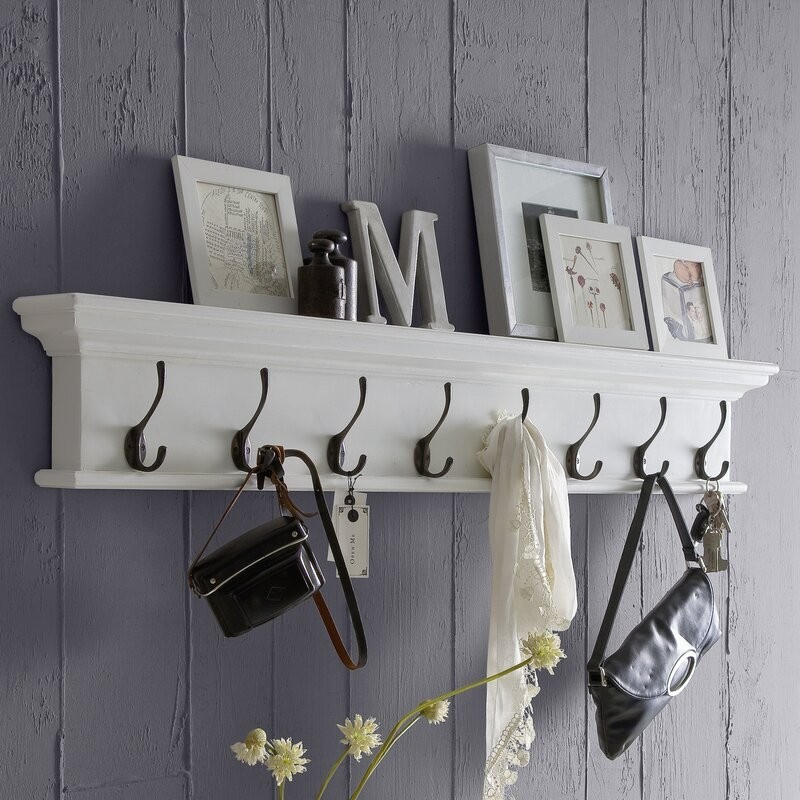 Breakwater Bay Belle Isle 8 Hook Wall Mounted Coat Rack ...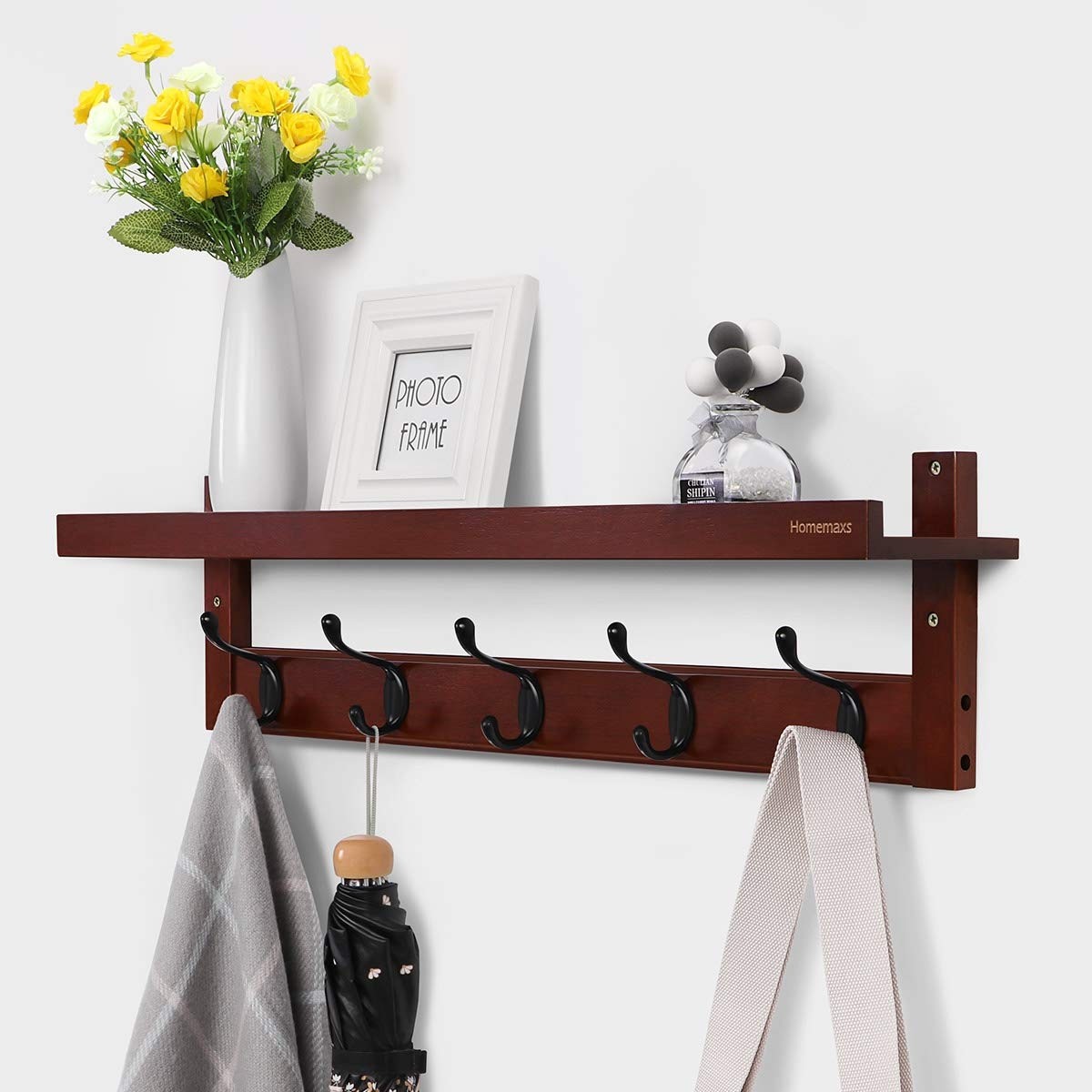 Homemaxs Coat Hooks, Rack Wall-Mounted Bamboo Entryway ...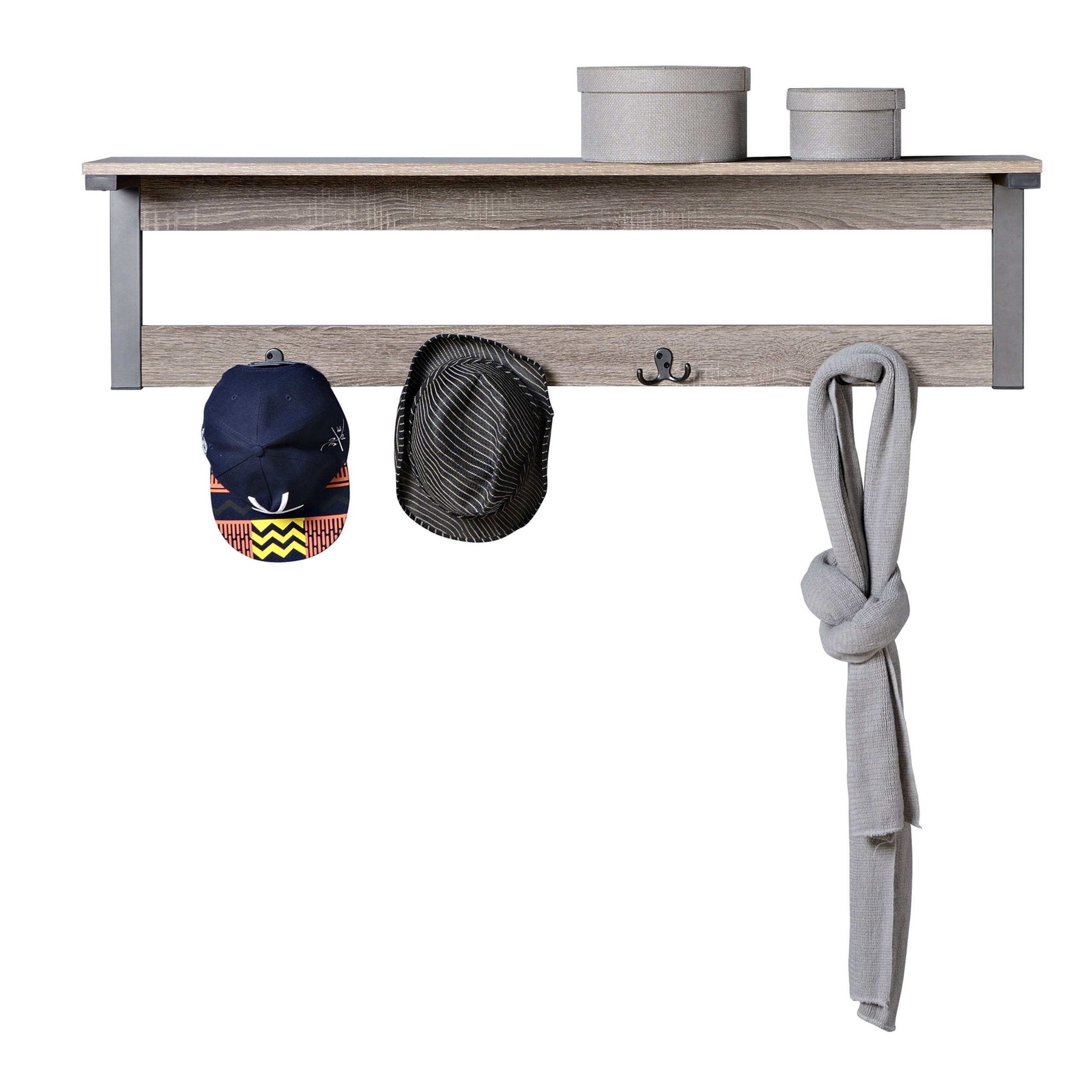 Homestar 1 Shelf 4 Hook Entryway Wall Mounted Coat Rack ...