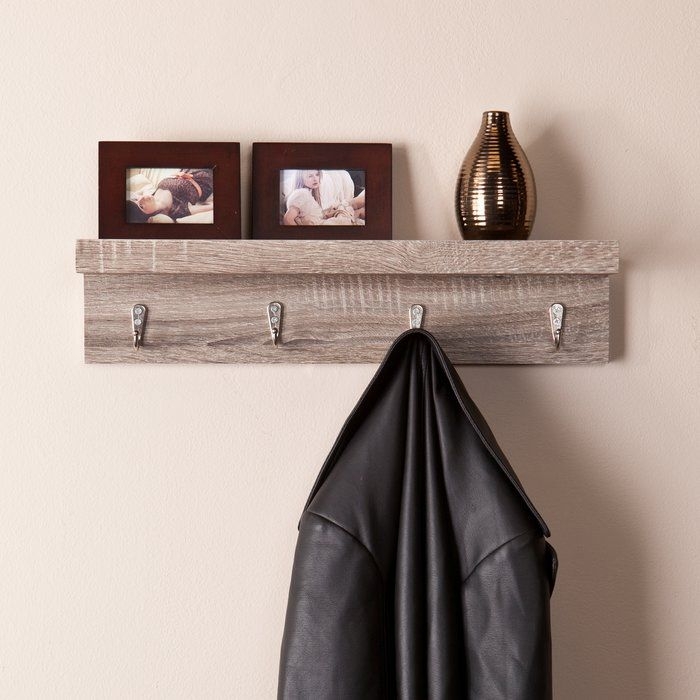 Wildon Home %c2%ae Alex Wall Mount Shelf With Hooks
An element that has got a decorative and functional role in the entryway: wall mounted shelf with hooks and simple, rustic, wooden design. Work perfectly with any other style around.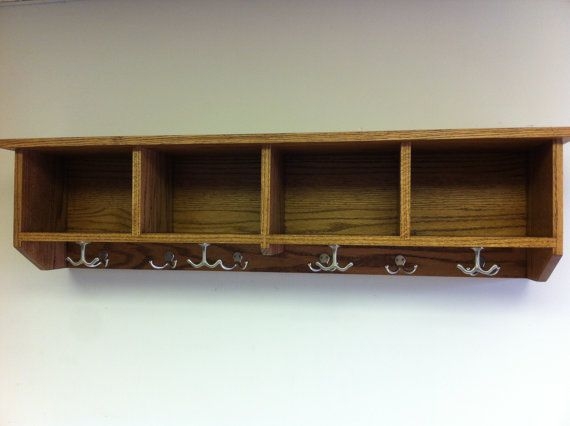 Entryway Shelf With Cubbies And Coat
Once Joe Cocker sang "You can leave your hat off!" So can you - on entryway shelf, wall mounted. Made of wood with a metal coat hooks. Four compartments, and 8 double hooks give you a lot of space to use. Like the additional shelf.