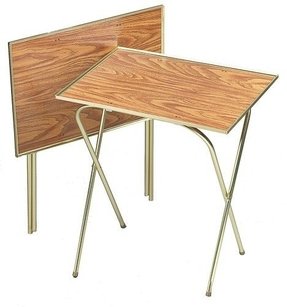 Folding table mounted on crossed legs. Base is made of metal and fitted with anti slip pads. Rectangular top is made of wood. It folds flat for easy storage. Handy gadget for each home.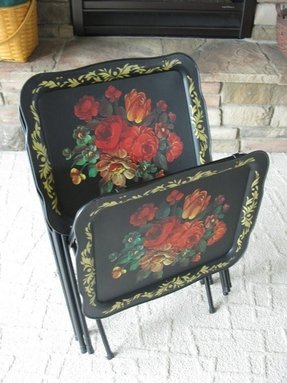 1960s Tv Tray Set With Original Box
This practical tv tray set made of the original metal box is an eye-catching and functional solution. Beautiful floral motifs on the black background look amazing and the foldable form makes it easy to store.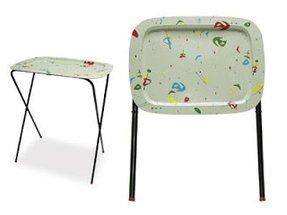 cosco tv tray - Find great deals on cosco tv tray at DealTime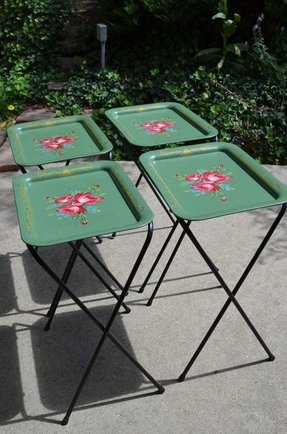 Vintage Mid Century Retro Cal Dak Set Of
Authentic retro portable standing TV trays. Folding frames with thin X-crossed legs are of black-finished metal. Rectangular trays have elevated edges with rounded corners and feature lovely colourful floral designs against a green background.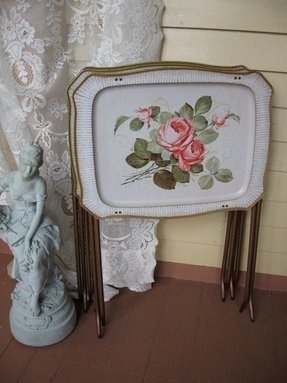 Vintage Tv Trays Cabbage Rose Pattern
Tray table made of metal and decorated with floral theme. Base has anti slip pads to prevent scratching the surface. It folds flat for easy storage. Received very good reviews from customers.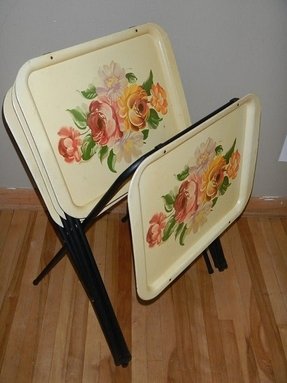 Set Of Four Vintage Yellow Floral Flower
This set of four metal TV trays enchants with the vintage vibe. Each of them has a creamy yellow surface adorned with a colourful flower bouquet. A practical and charming idea for one's living room.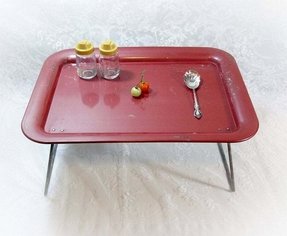 Vintage Retro Breakfast In Bed Tray Tv
Retro styled breakfast tray that can also be used as a TV tray. This element of equipment features a durable folding metal construction with stable legs and a straight, stylish top in red color. The tray is very comfortable and practical in use.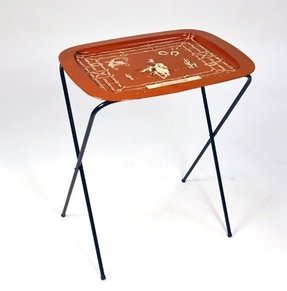 A convenient addition for those, who love to spent most of their time, watching TV and eating snacks. The tray is made of metal, beautifully hand painted, and rests on tubular, criss-crossed, steel black legs that can be easily folded.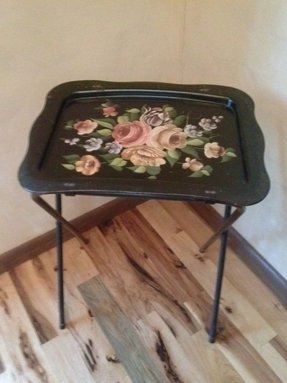 Vintage Tv Tray Jack Folding Table Hand
Vintage design for an old-fashioned TV tray, made out of aluminium with a dark coat of brown paint which gives the piece an antique vibe. The top of the tray is fitted with a floral pattern, which gives the piece a traditional touch.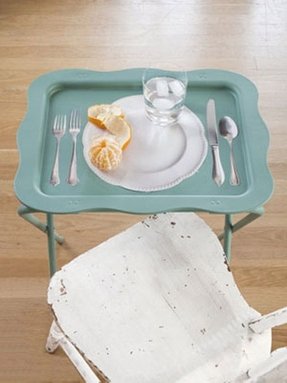 It is surprising that there's in fact no dinnerware on this teal blue metal folding table - it's embellished with high-definition realistic decoupage pattern! Only the clementine is real. Here's a DIY instruction how to do this.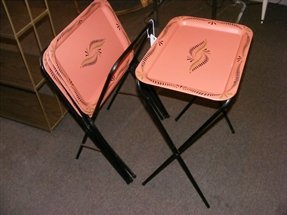 This swanky salmon pink TV tray set may be a real bargain for all fans of retro design. Its solid finishing withstood well the test of time. The vintage appeal shall fit into both all originally designed spaces.
for all amazon classifieds site for the trays of trays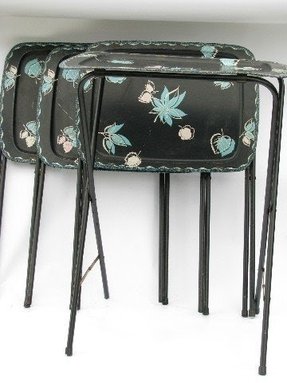 Folding tray table mounted on metal base. Top is finished with floral theme. It folds flat for easy storage. Handy gadget for each home. Simple form and elegant design.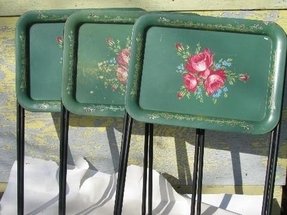 TV tray tables- I have these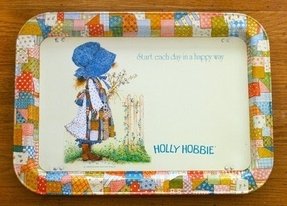 "Start each day in a happy way." Holly Hobbie Tray (photo credit: fritz + ellie) I miss the hell out of my childhood Holly Hobbie snack tray.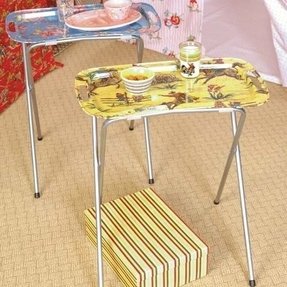 Responses to "TV Dinners Require TV Trays"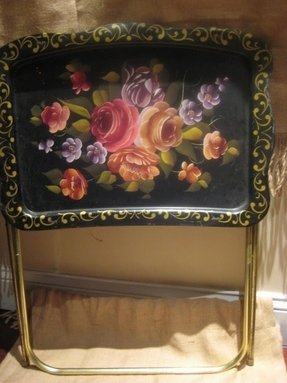 Like this item?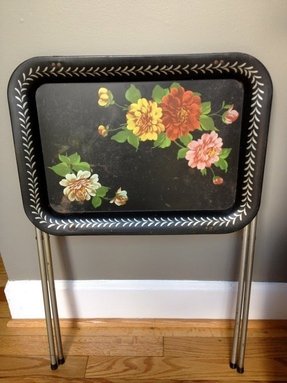 Vintage Floral Painted Folding TV Tray/Side Table/Serving Tray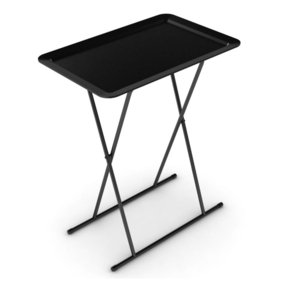 Snack Tray (Set of 2)
This is made of metal simple assembly snack tray is great for parties and other occasions. It is easy to store, and its intense colors add to the charm. The lower finish prevents the destruction of the floor.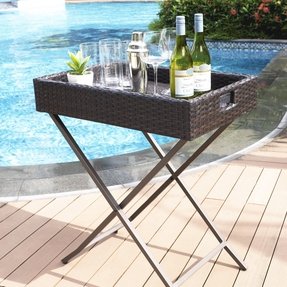 Palm Harbor Butler Tray
Butlery tray featuring durable steel frame, tray made of UV resistant wicker resin and folding stand for easier storage. Additionally, the tray can be removed and stored or used separately, which makes it very convenient.