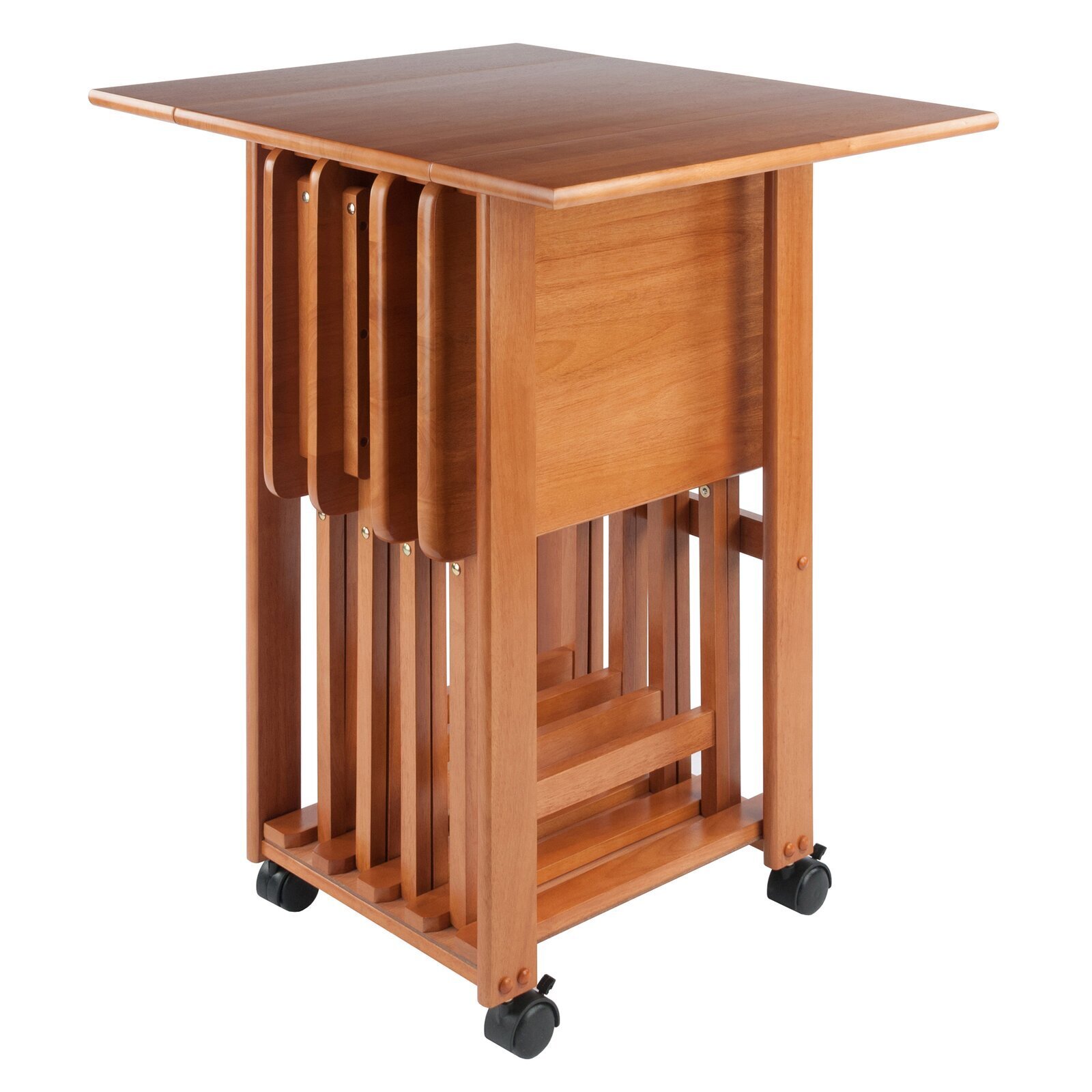 Solid wood adjustable tray table
Red Barrel Studio®
This well-made table is an excellent choice if you don't have a lot of space. It consists of four foldable trays measuring 19"x14.5" each. You can hide these underneath the storage stand, which features safety notches, and it's easy to move thanks to the locking caster wheels.
$199.99 $229.99
Designer Advice:
The beechwood finish of this adjustable tray table will blend in nicely with your other living room furniture. You may find it especially useful when needing extra serving space during the holidays. The lovely wood finish means you can also use this as an occasional table. It's also an excellent option for a four-person family to use as a makeshift dining table or as a picnic accessory.
Merchant links are sponsored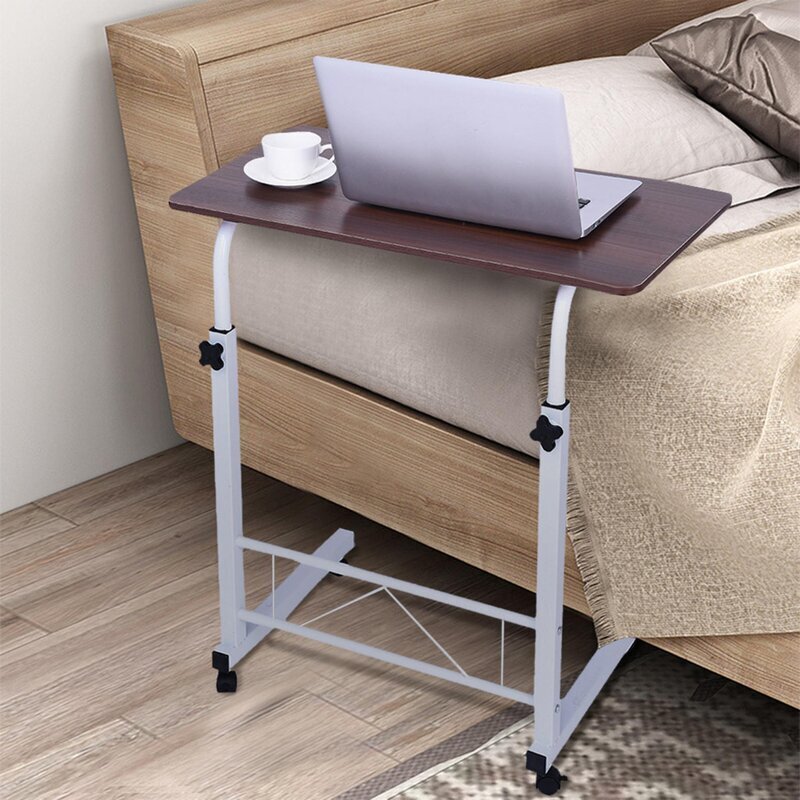 MDF rolling tray table
Inbox Zero
Enjoy coffee sips between dramatic TV scenes with this rolling tray table. It's made from manufactured wood with a strong, height-adjustable metal base. There are also four locking wheels, so you can move it out of the way when it's not in use.
Designer Advice:
Although it offers a seamless modern design, functional versatility is where this tray table really stands out. It's easy to wipe down the surface of any spills from munching down on your favorite snacks, and you can tilt it to suit your needs. You can certainly use this in any space, regardless of the decor. Plus, it's easy to put together with no tools required.
Merchant links are sponsored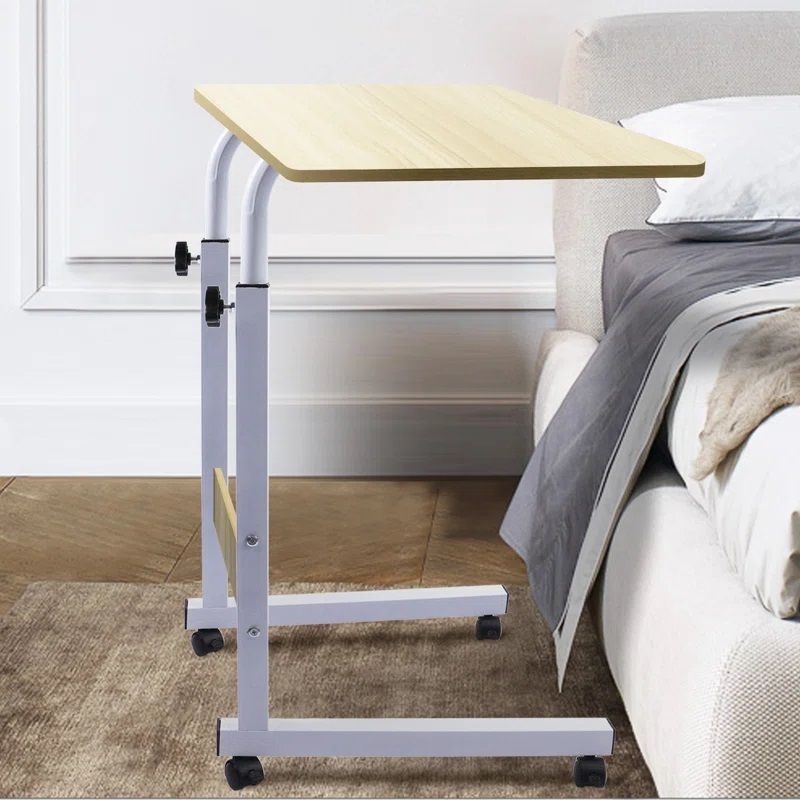 Particle wood rolling tray table
Inbox Zero
This rolling tray table is made from MDF with a solid wood finish. It offers a lightweight design that slides right to you and is easy to fold and store away. It also stands on an adjustable heavy-duty steel frame with smooth wheels and a swiveling tray.
$44 $48.99
Merchant links are sponsored