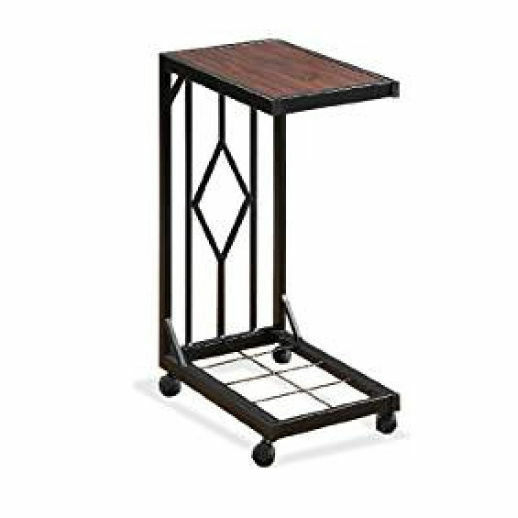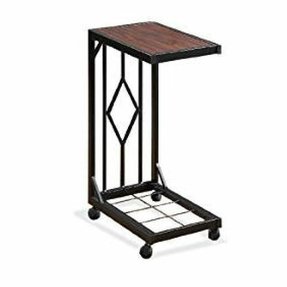 Wood veneer tv dinner tray tables contemporary tv trays
What a congenial way to eat and drink while sitting on couch! Pull this rolling tray table by your side to enjoy the closest proximity of delicious snacks when watching TV. Wood veneer top sits steadily on a heavy duty metal base.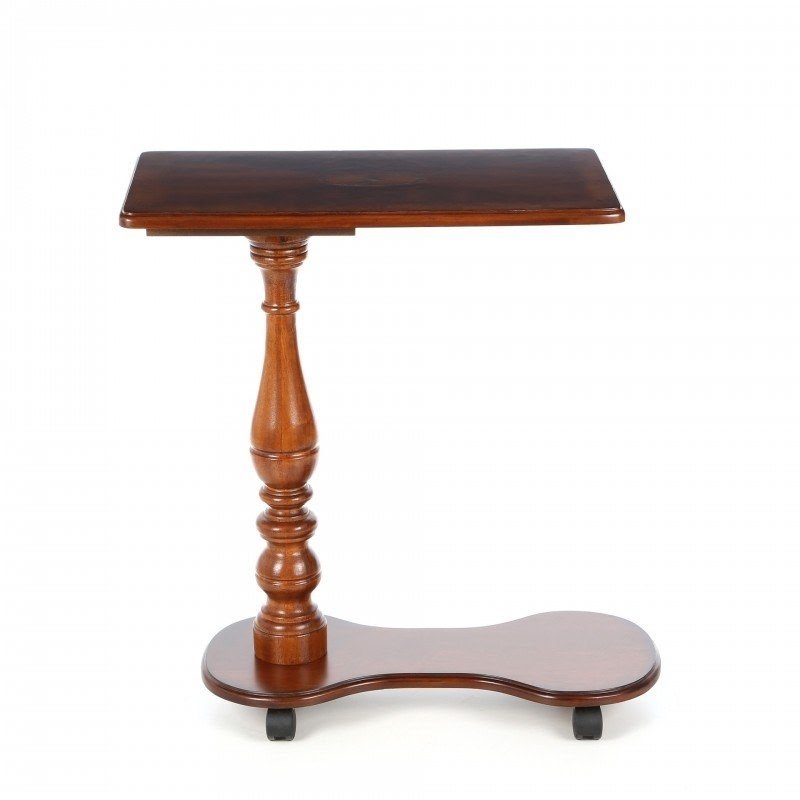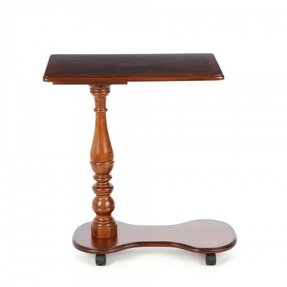 Masterpiece Mobile Tray Table
This tray table is very mobile and portable thanks to its caster wheels. It has been made of manufactured wood and is finished in cherry. There is a one year warranty on this piece. It will require some assembly.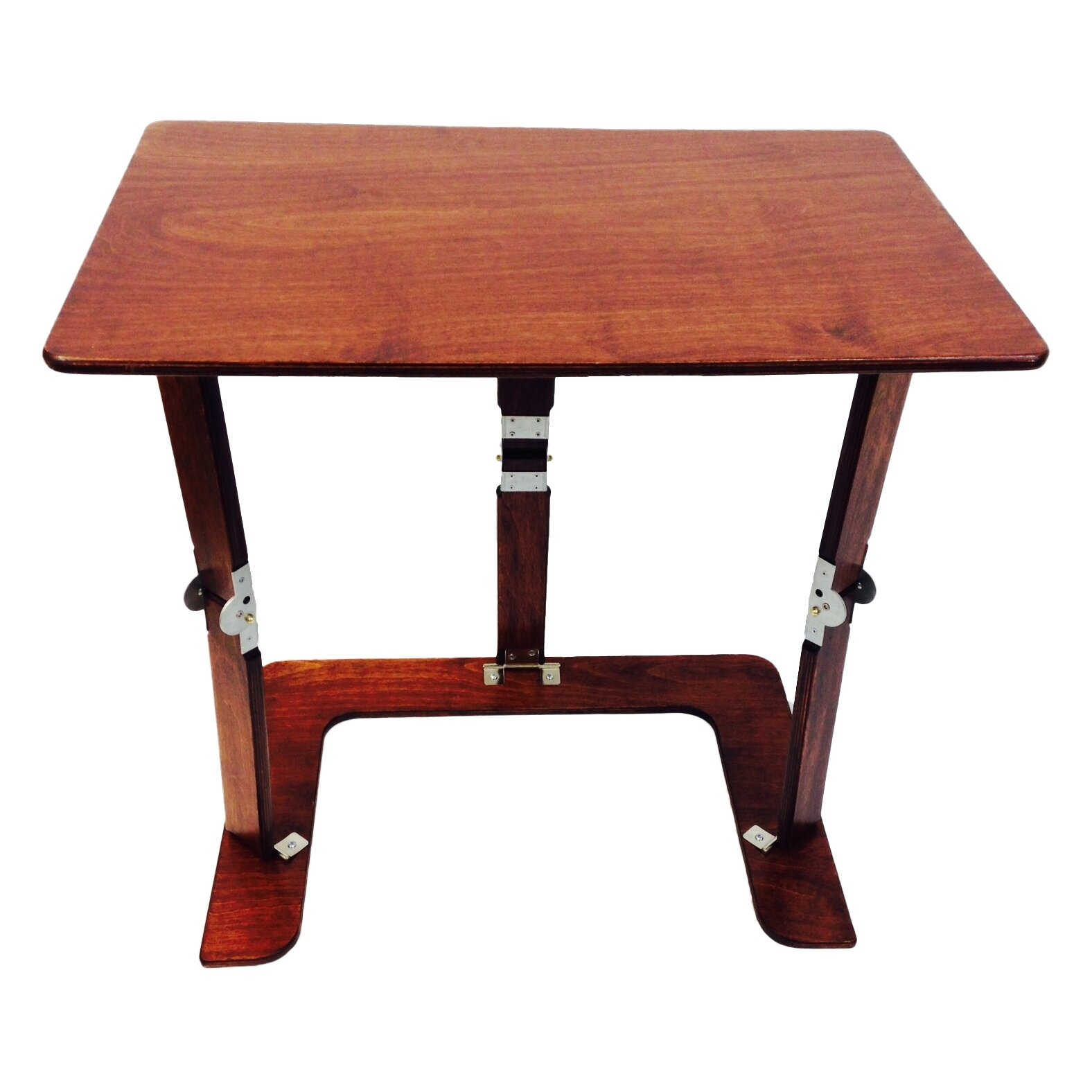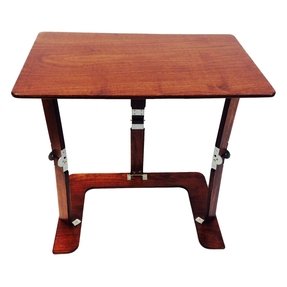 Portable Folding Couch Tray Table
Finished in mahogany, this Portable Tray Table provides foldable legs for easy transport and space-saving storage. Crafted from sturdy wood, the table features functional locking hinges, and some elements plated with zinc and nickel.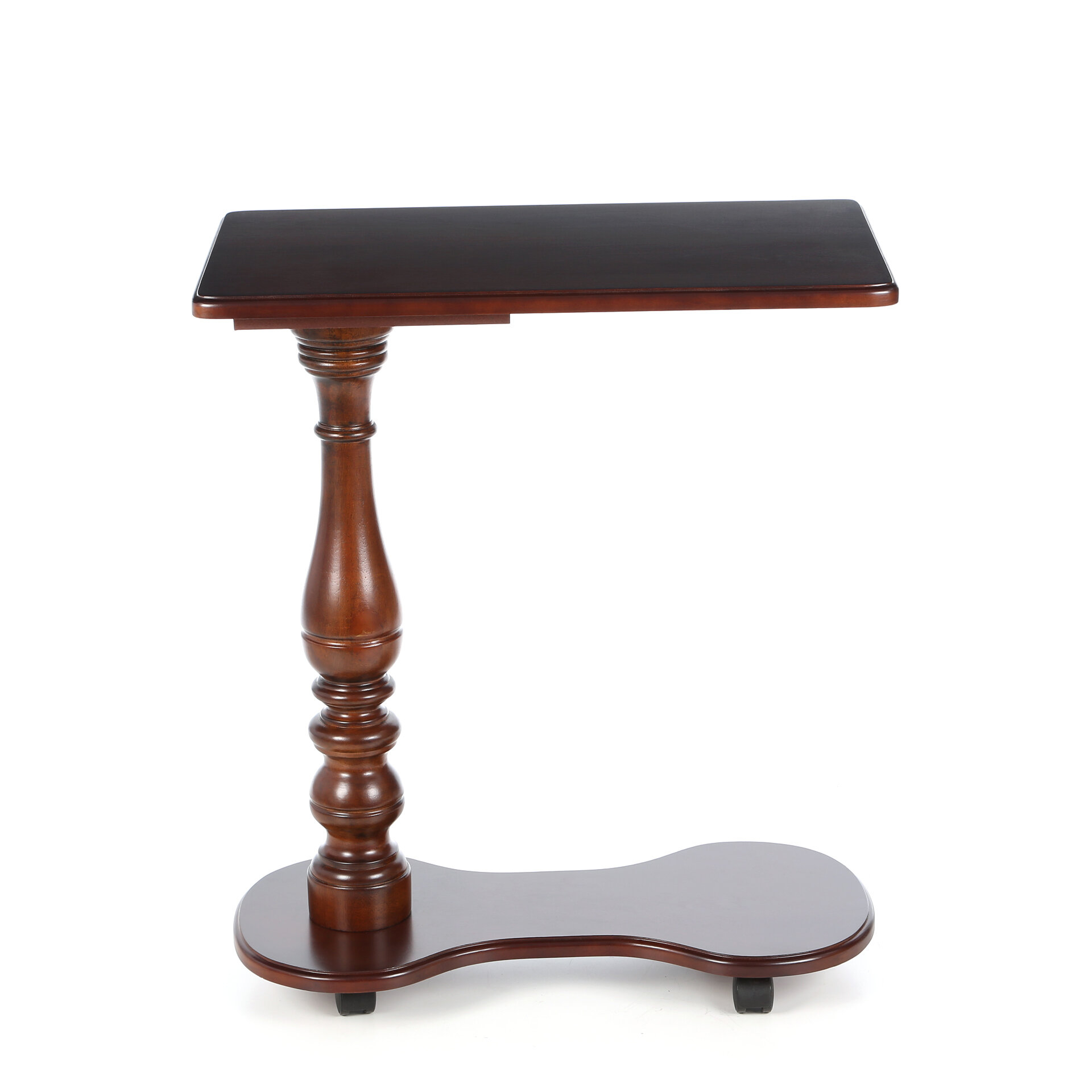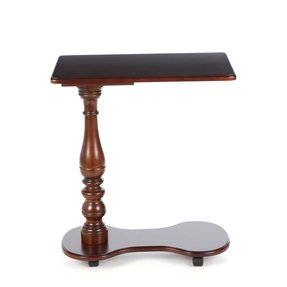 Plantation Cherry Mobile Tray Table
Functional tray table on rolling casters that allow to move the piece freely around any room. The table distinguishes itself with elegant design inspired by traditional furniture. It comes in warm cherry finish.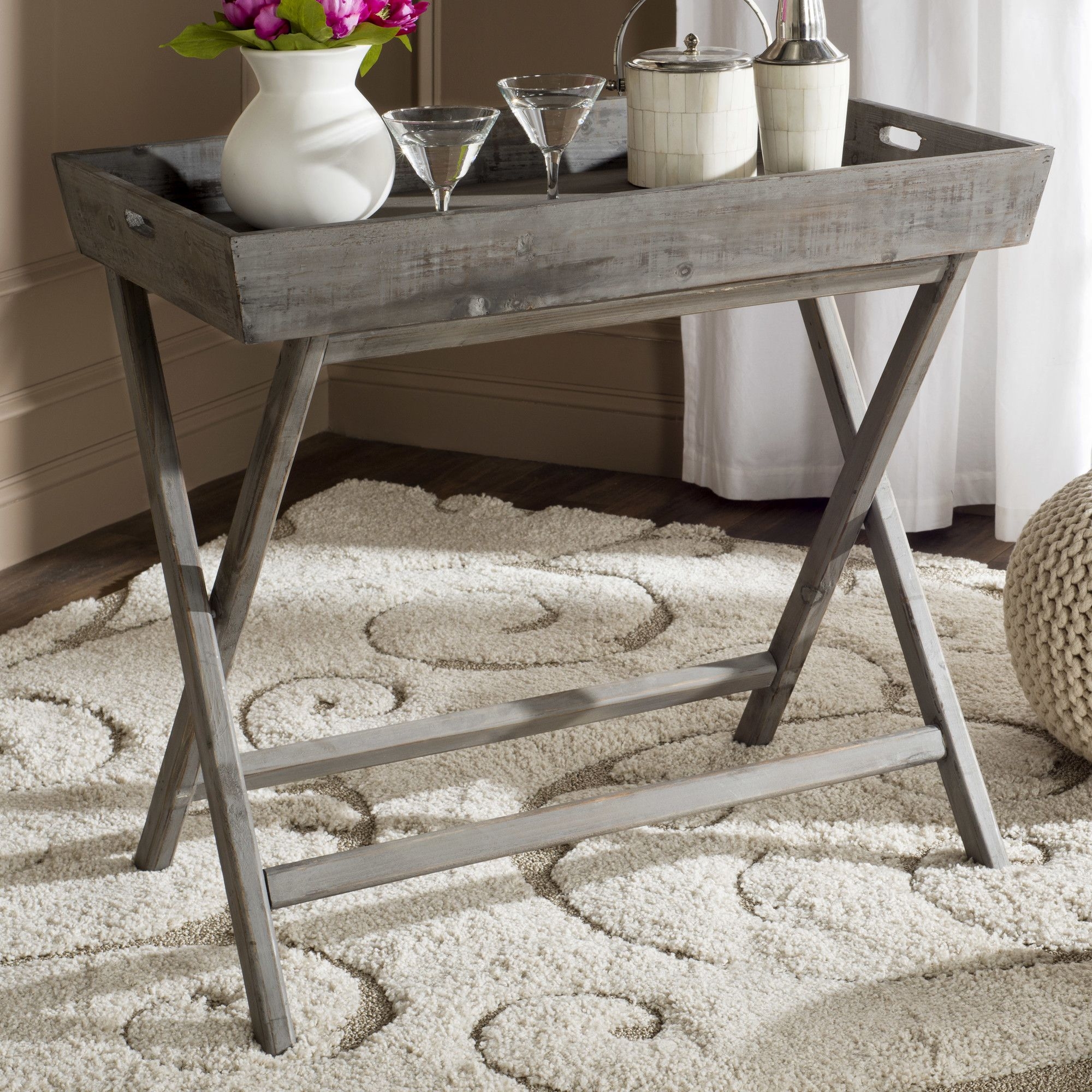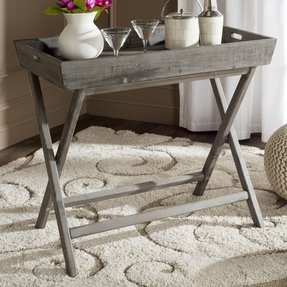 Rouen Tray Table
This piece of equipment is a classic and contemporary tray table made of MDF and fir wood. It is a portable table with a folding construction for a problem-free storage and transportation. The size of this table is 32.25" H x 33.5" W x 21.5" D.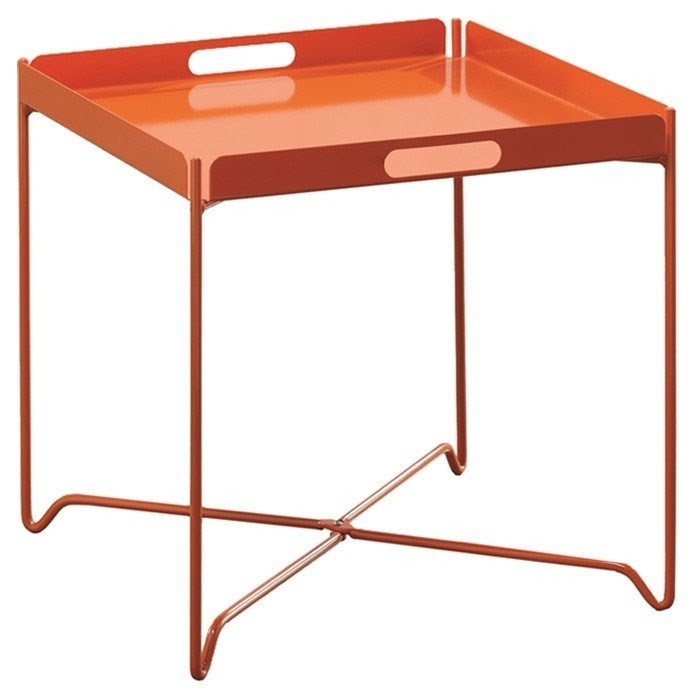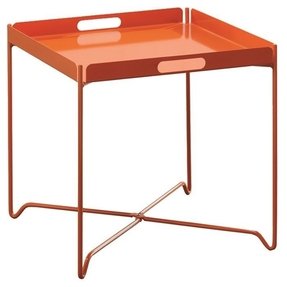 Soft Modern Tray Table
This modern tray table has a removable top. It folds easily and is portable so you can take it wherever you want. Its construction has been made of metal and is finished in orange blush. It has a one year warranty.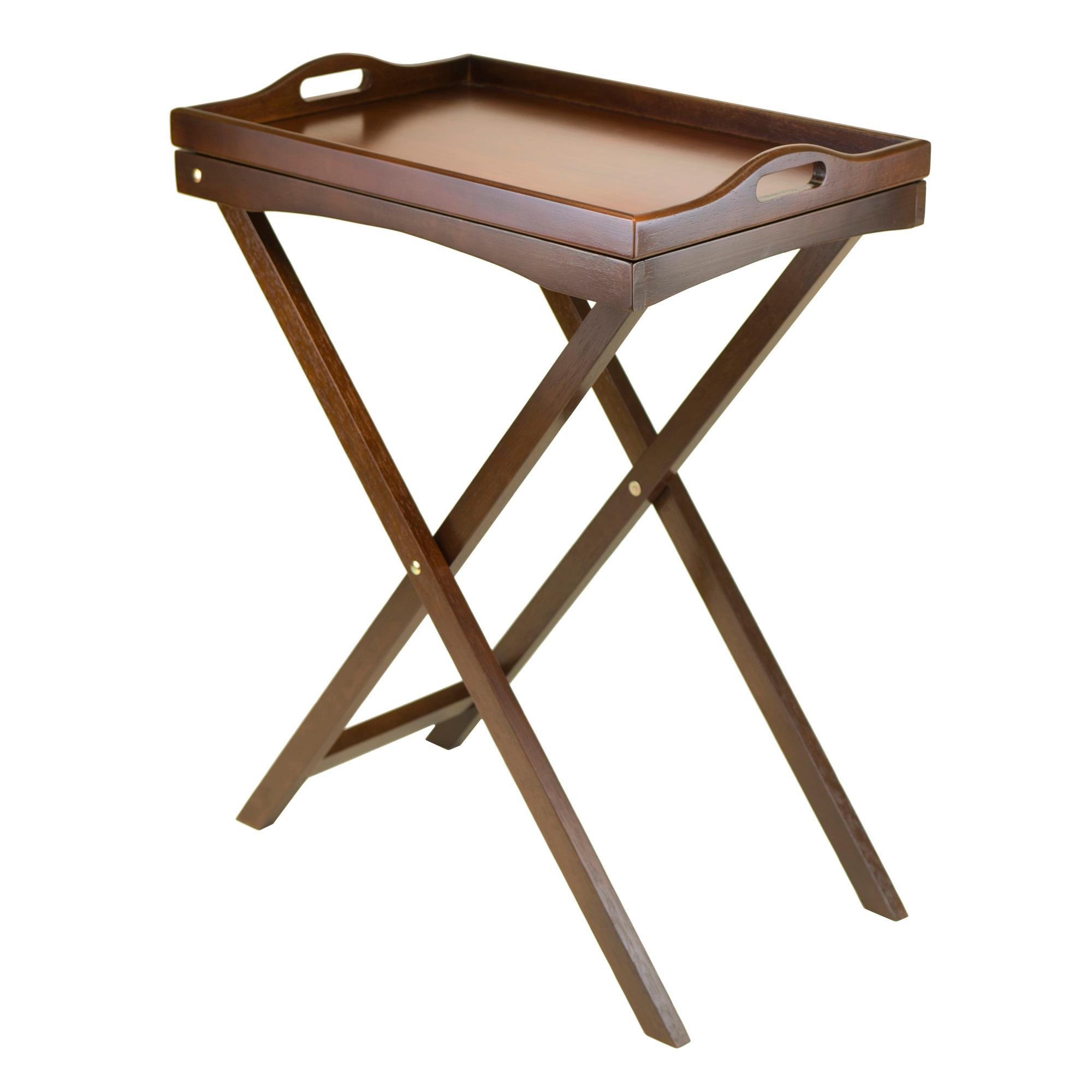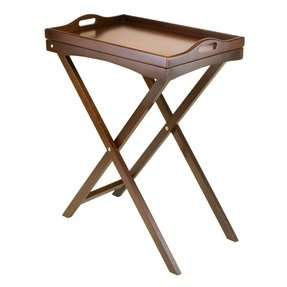 Devon Butler TV Tray
Classic sleek style and sturdy construction are big qualities of this TV tray. It was designed to accommodate snack bowls, juice decanters, and glass tumblers, when placed by your sofa or chair. The legs on the four sides provide balance and portability.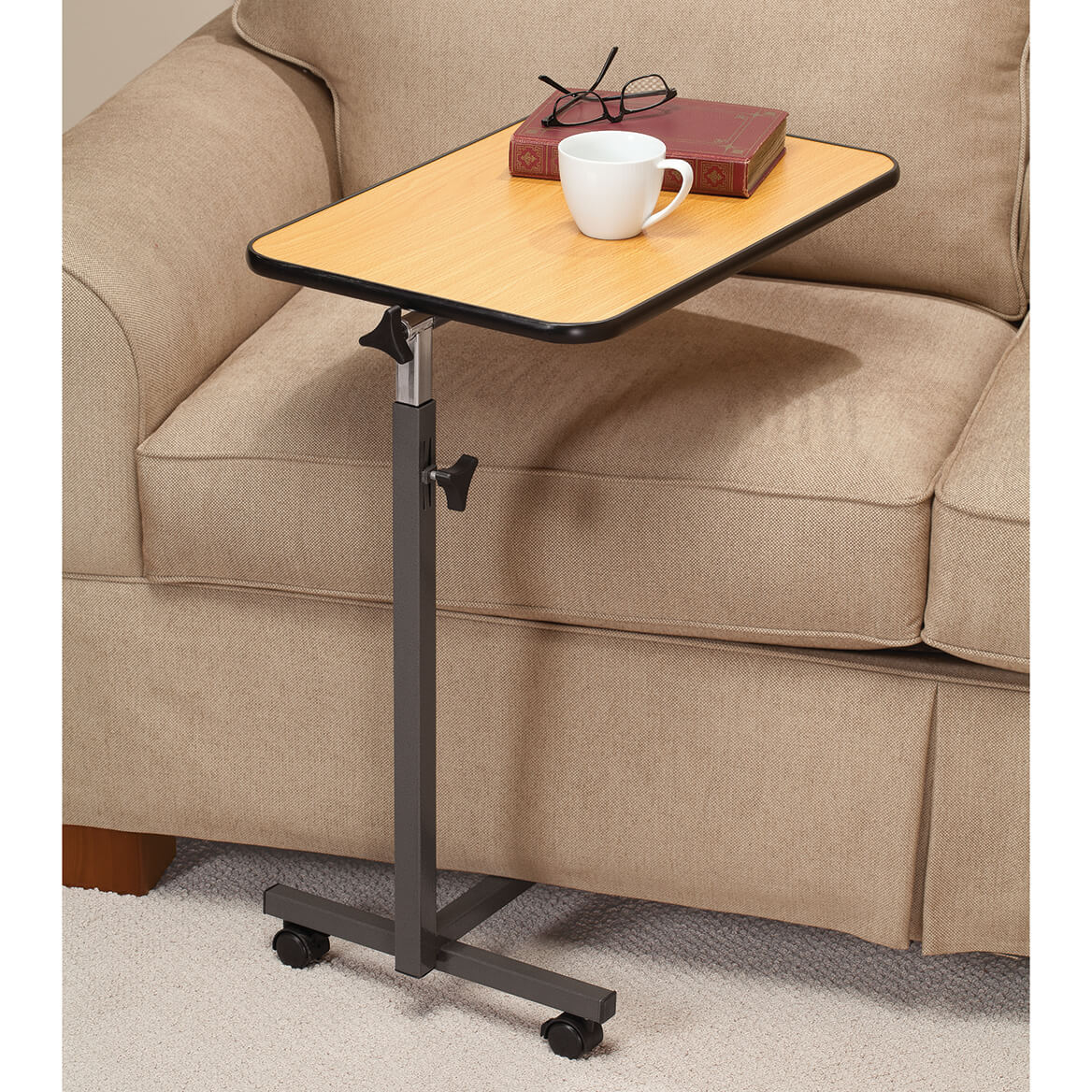 Simple and very practical rolling tv tray table is the perfect solution for everyone. Wheels provide mobility, and one slim leg of the table makes it easy to fit your needs. Height adjustment and folding top.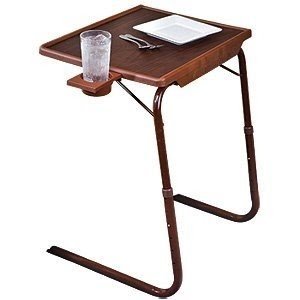 This rolling TV tray table with cup holder enchants with its simple, yet solid finish, being the combination of wood and metal. Such construction provides stability and long-lasting solidness.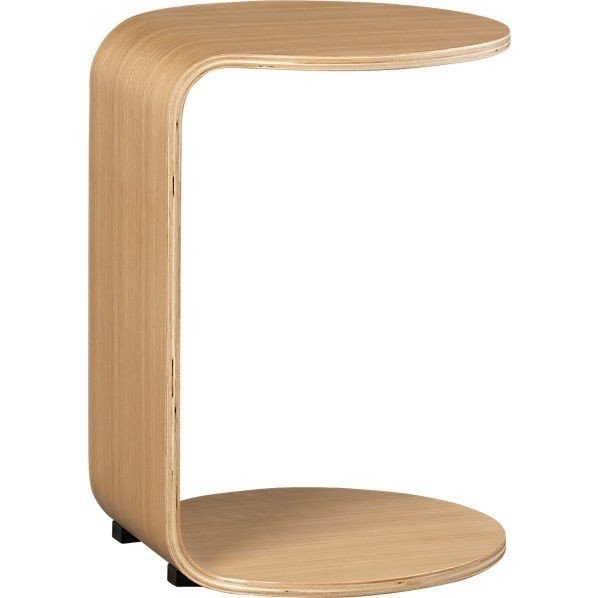 With this functional TV tray, you can now kick back with drinks and snacks while watching your favorite flicks. The tray has a streamlined design consisted of durable Oak wood, with a rounded top and a matching bottom shelf.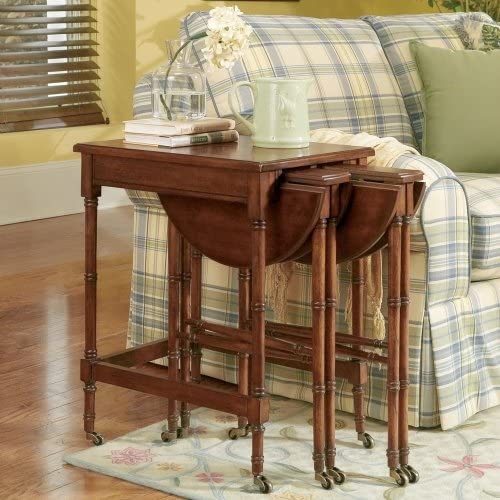 An elegant compact set consisting of a larger TV table with a rectangular top and 2 small nesting tables with 2 semi-round drop leaves each. Tables have straight turned legs with decorative collars and small metal wheels. They're of wood in browns.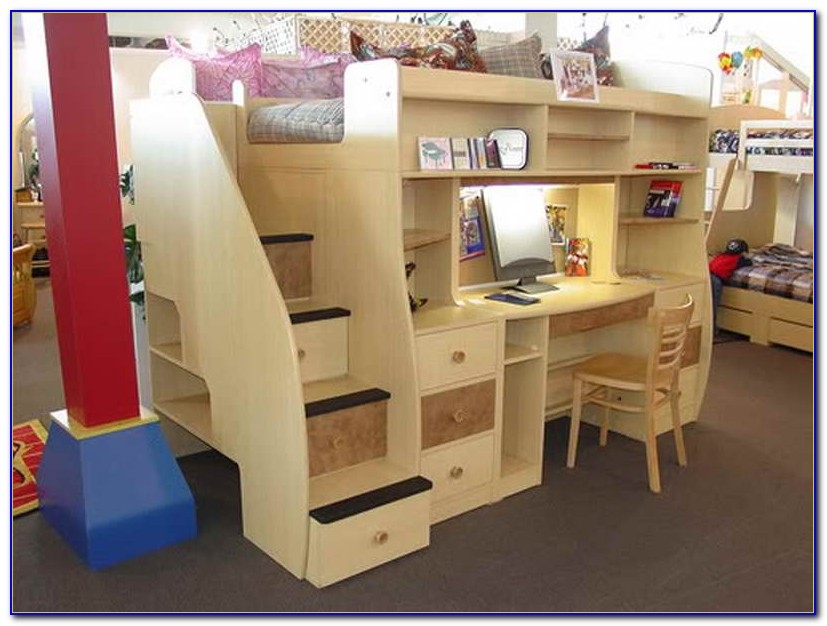 This over bed table is space-saving, mobile, and functional. The table is characterized by a durable metal frame with 4 wheel casters, and a wood grain laminated top. The table is height adjustable - up to 42 inches.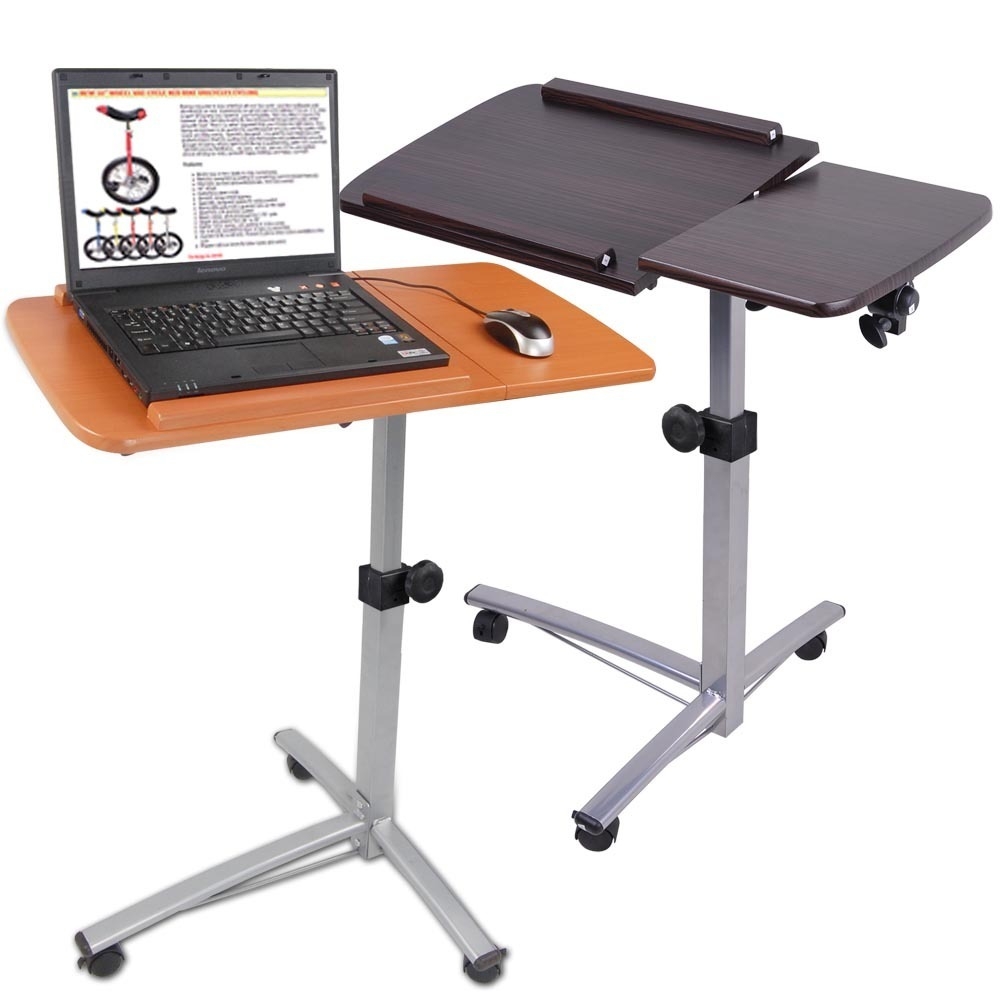 laptop computer desks in Home & Garden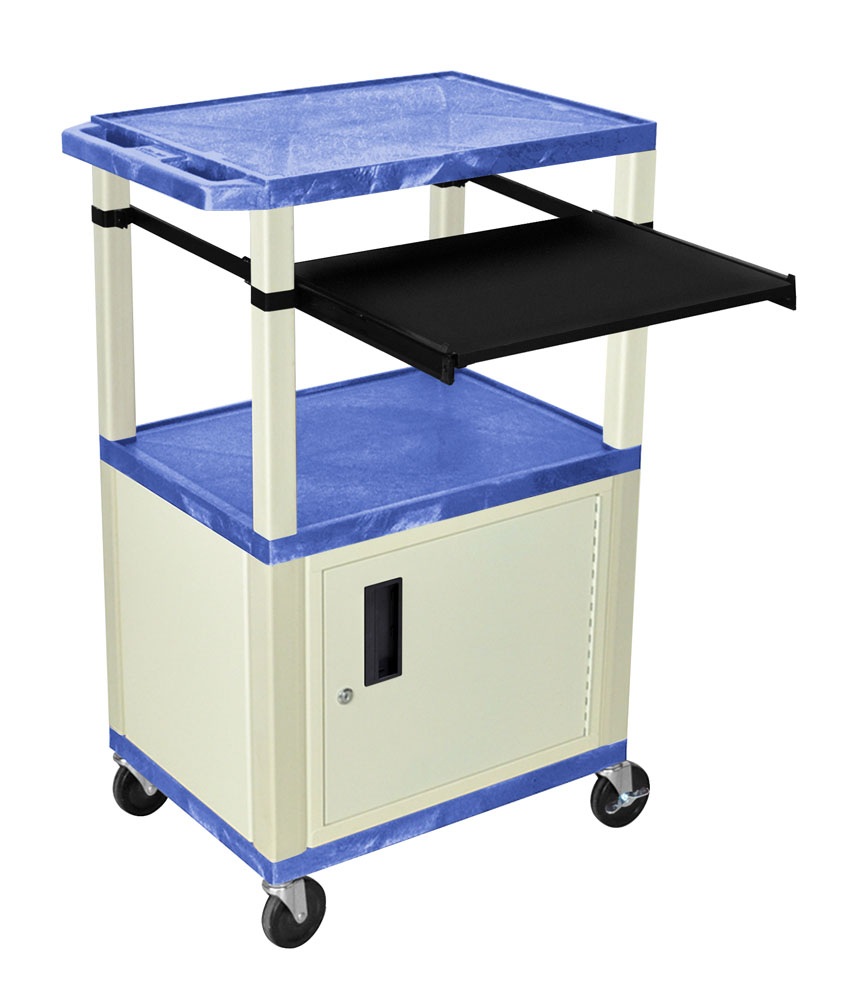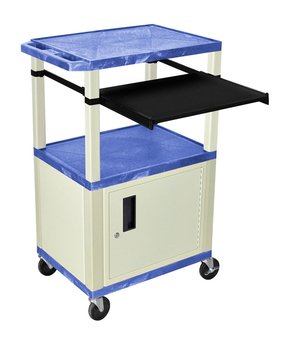 With its solid, stable steel construction, this Offex cart with storage cabinet and pull out laptop tray constitutes a functional proposition for one's office. It catches the attention with the purple lacquered shelves, has the size of 18"d x 24"w.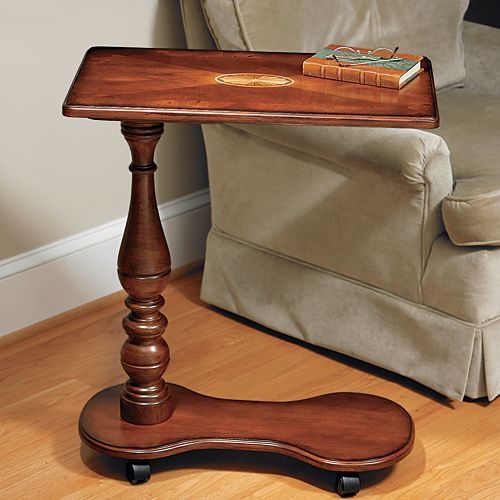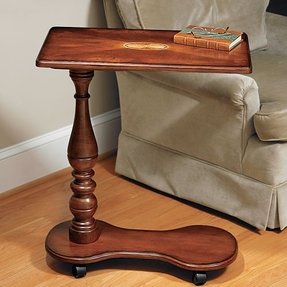 Rolling Tray Table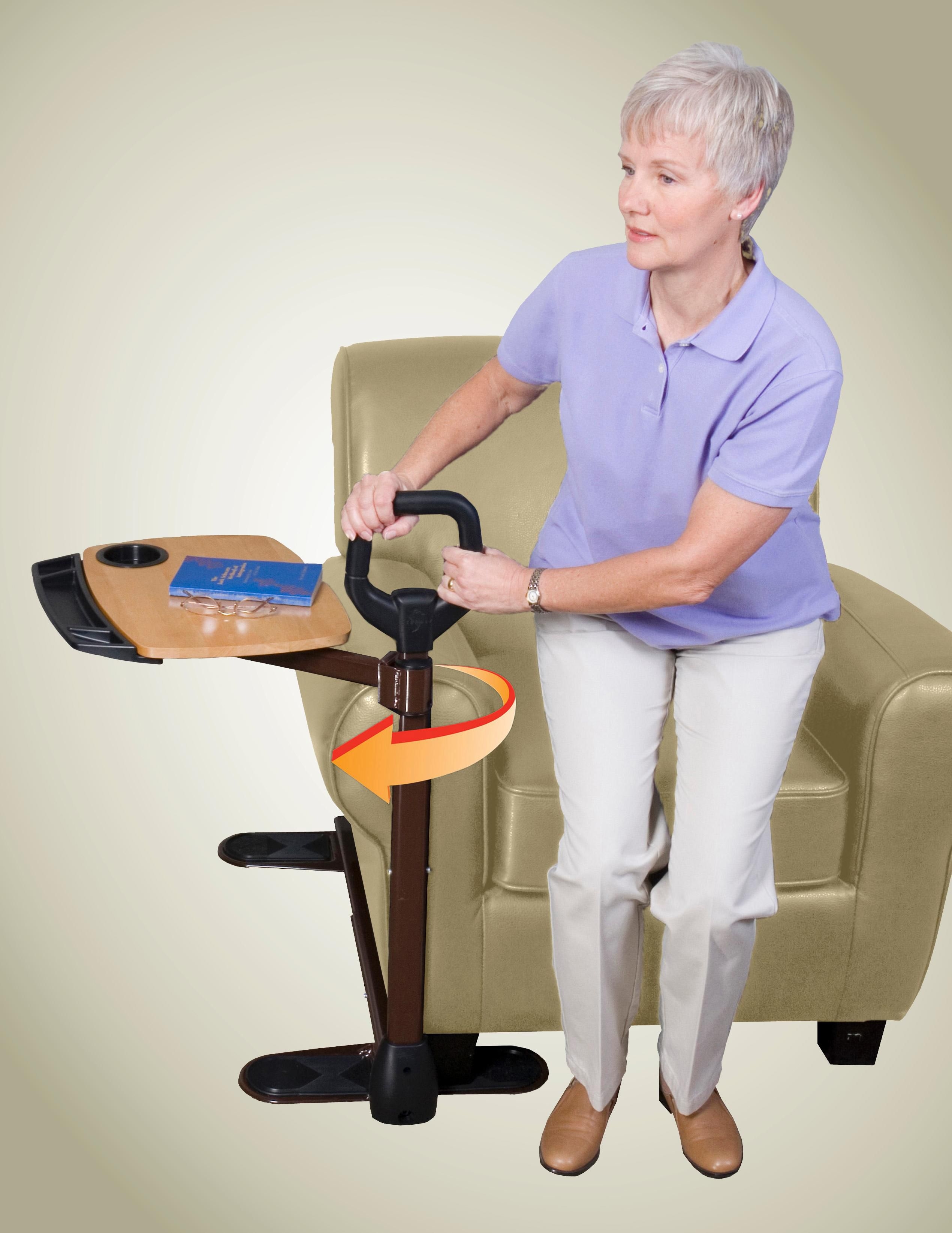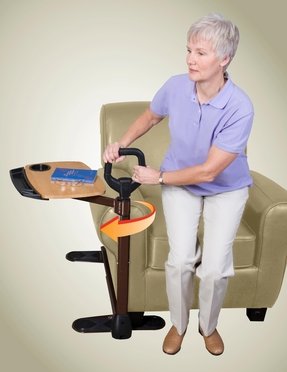 assist-a-tray-1666-0845.jpg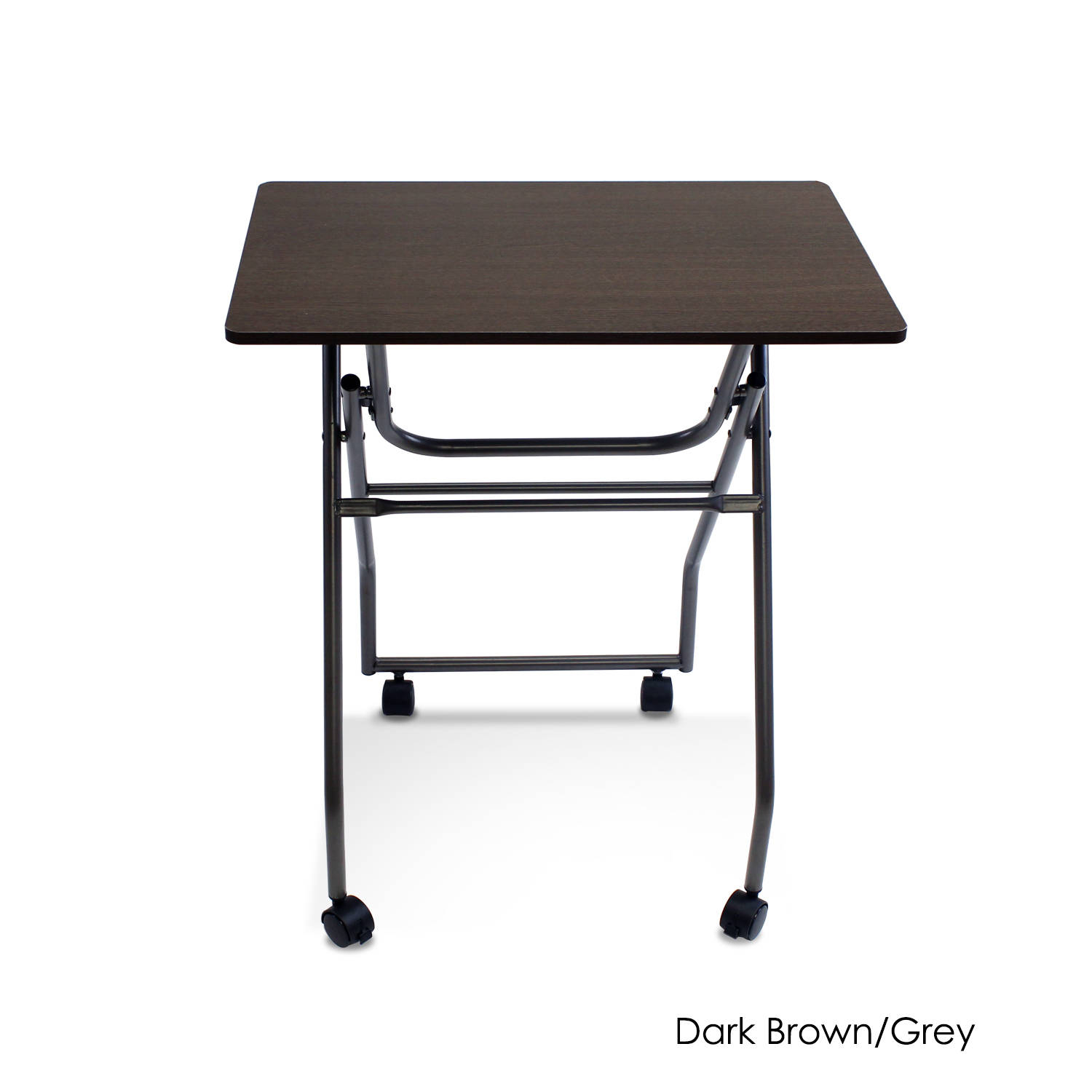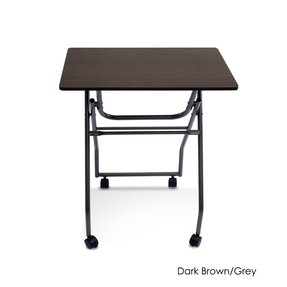 This folding multipurpose TV tray table will be a practical accent in any living room decor. Ideal to lay your laptop, newspaper or food. Available in 2 stylish finishes: dark brown and grey.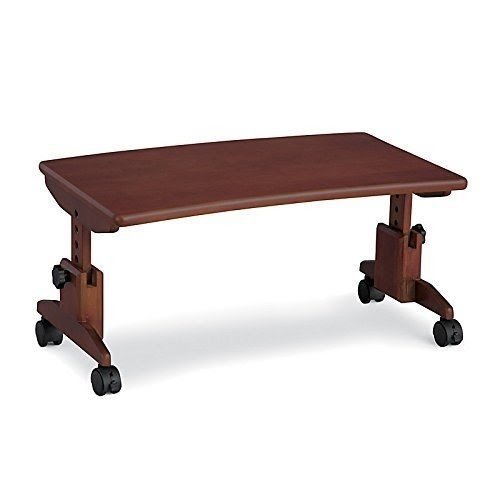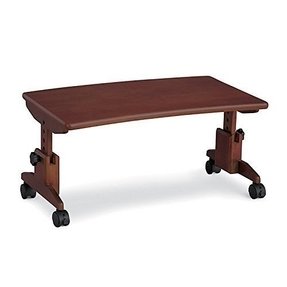 Improved workshop table - or a rolling TV tray. Wheels are dramatically beneficial sometimes... Anyway, this mobile table seems to possess lots of pratical features, as a) it rolls b) its height is adjustable.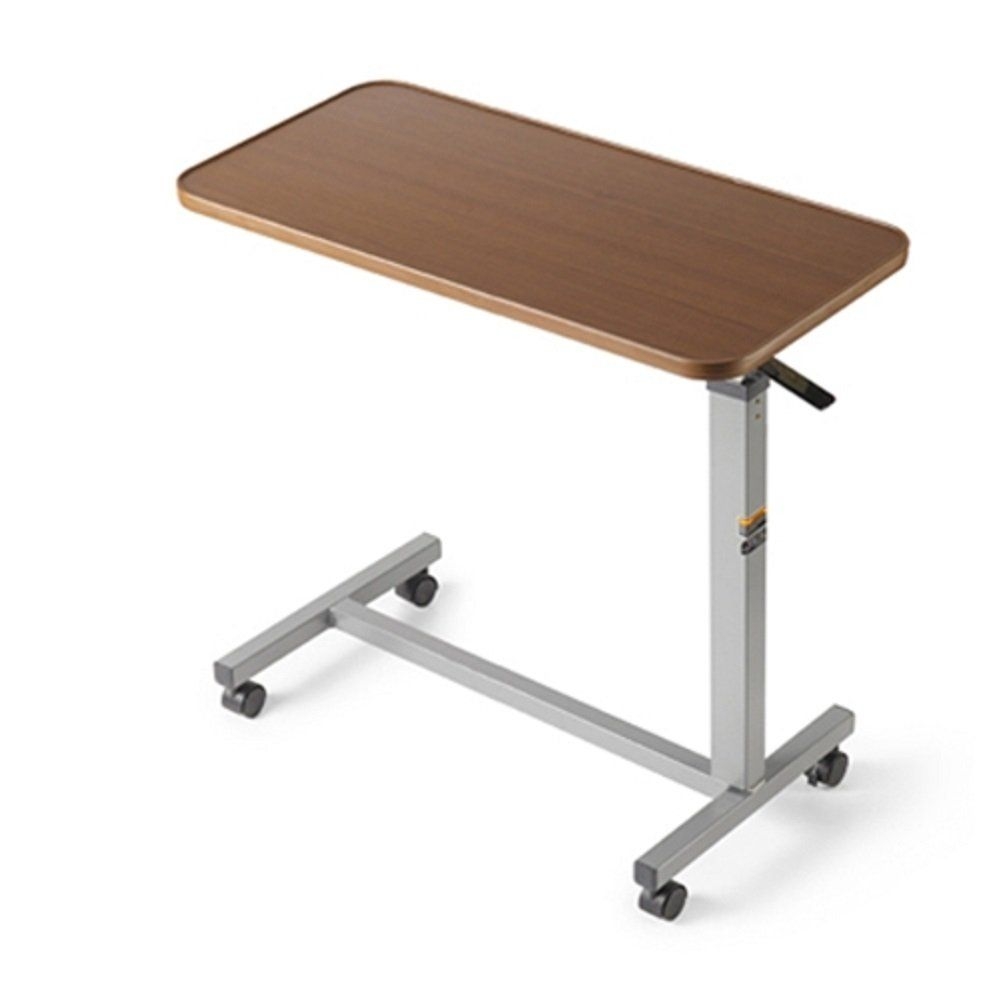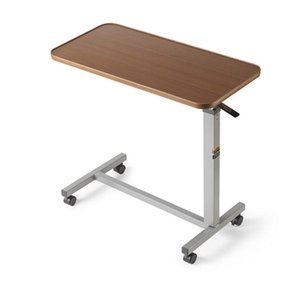 Adjustable rolling tray - a boon when one stays in bed. No wonder these rolling tables are willingly used in hospitals. Effortlessly, one might use such an equipment as a TV tray table. The wheels are lockable.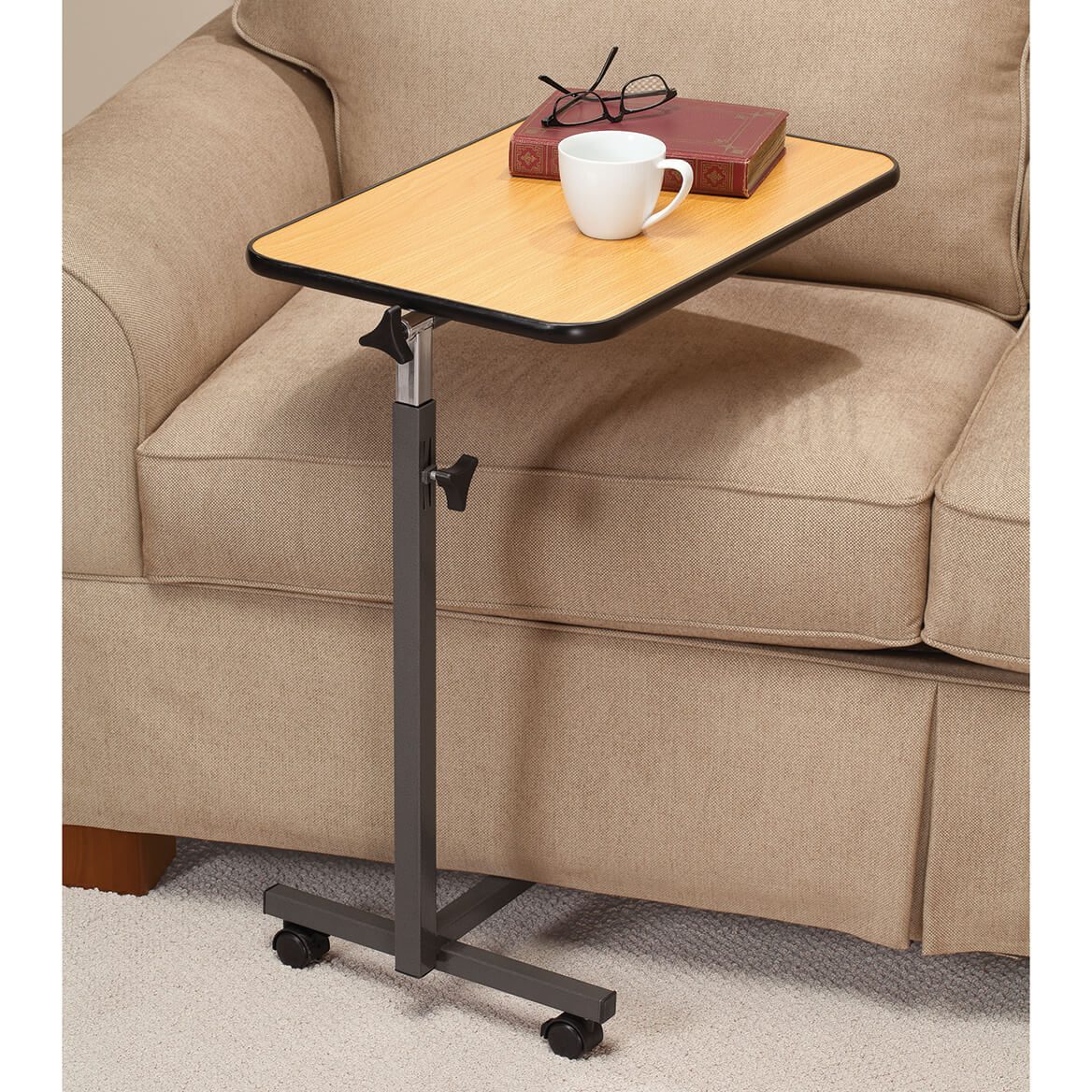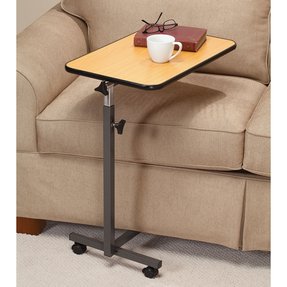 A practical, height adjustable TV tray that locks in place for flat or angled use over furniture. Its base is made of tubular metal, and it supports a beveled edge wood top. Measurements: 23 1/2" long x 16" wide.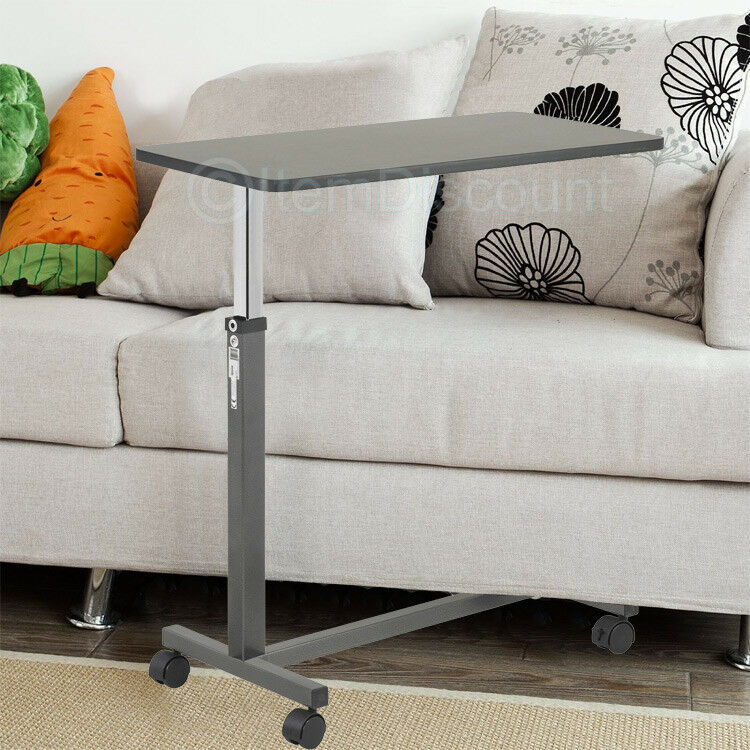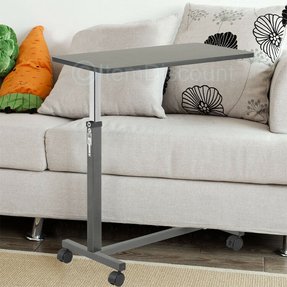 Rolling-Non-Tilt-Top-Overbed-Eating-Table-Tray-Hospital-TV-Laptop-Food ...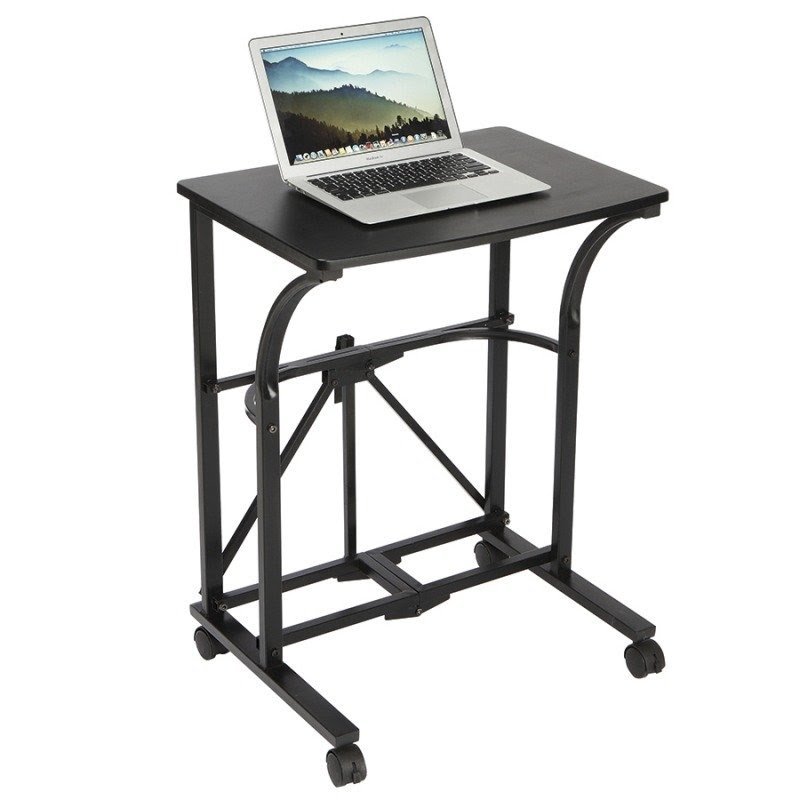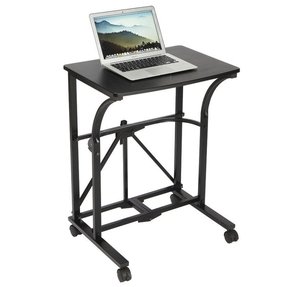 A practical addition for every home; this laptop table is very durable, standing on a black-finished metal frame, while holding a matching wood top. It's equipped with 4 caster wheels for easy motion.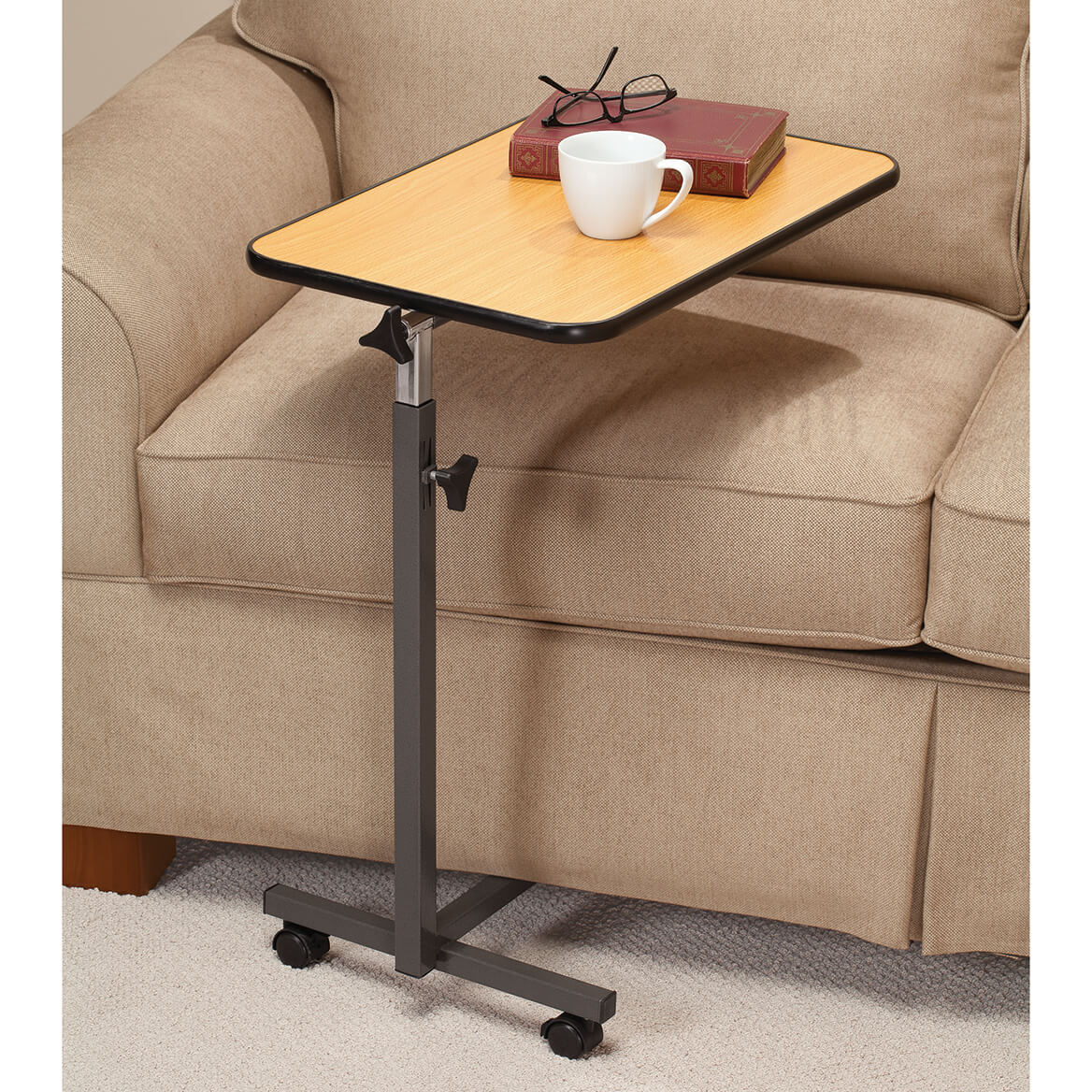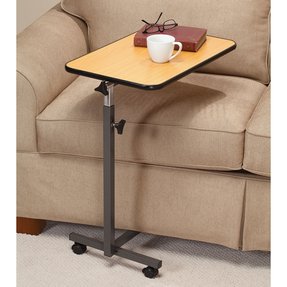 Rolling Tray Table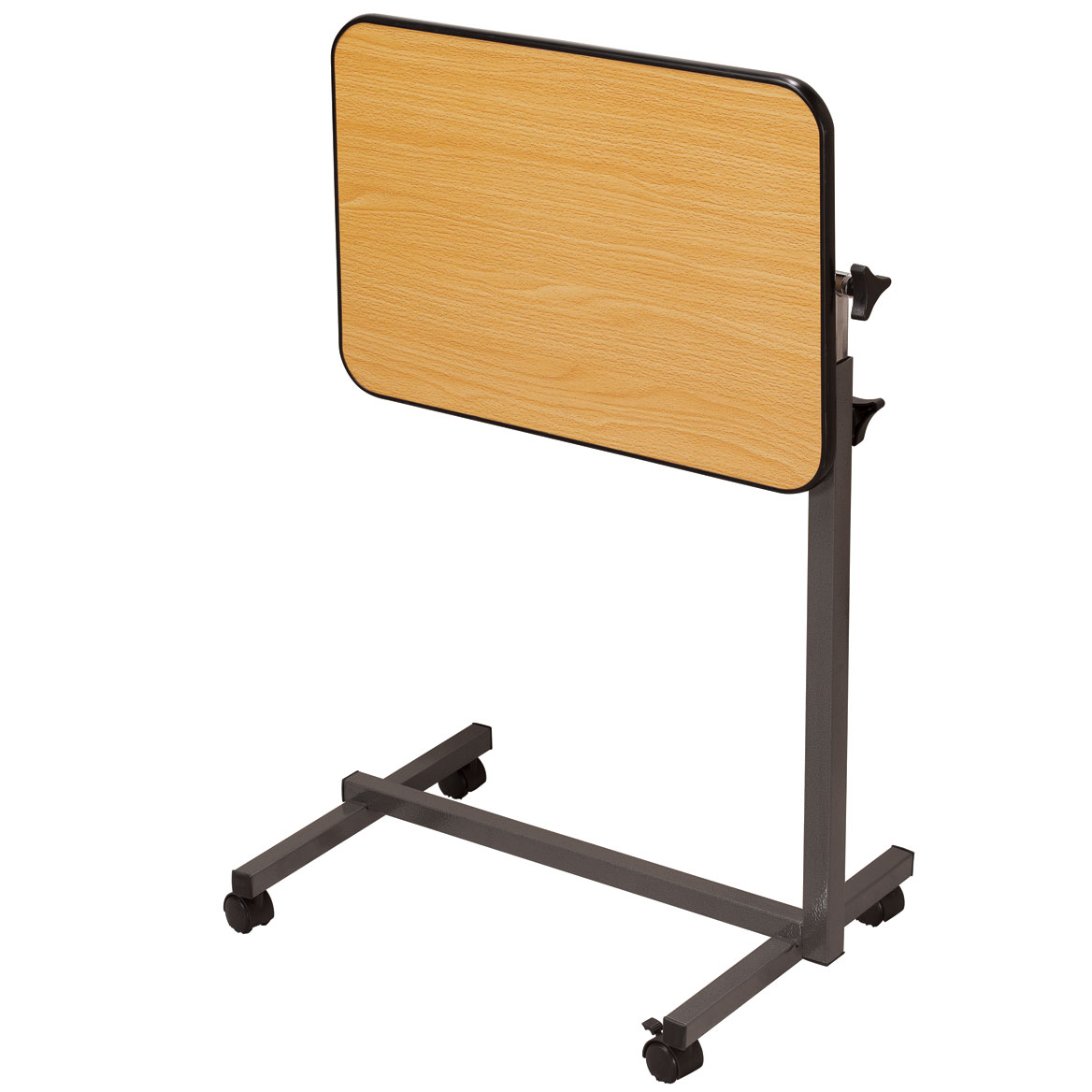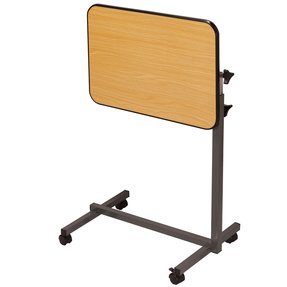 Rolling Tray Table - View 2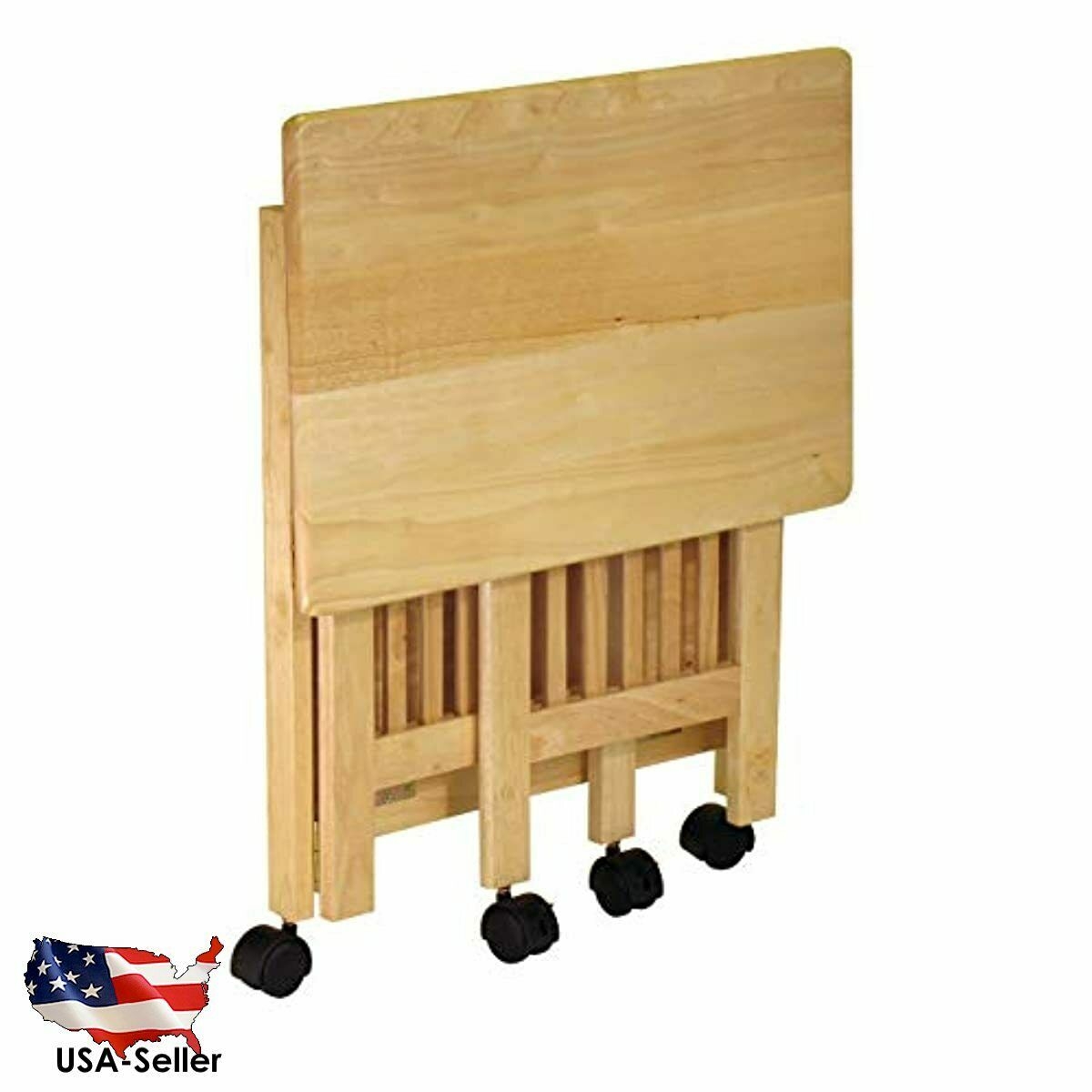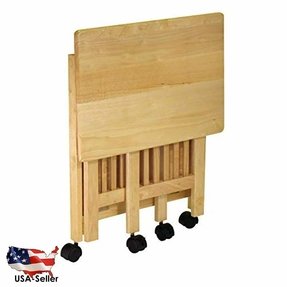 ... Kitchen Table Cart Home Wood TV Stand Portable Rolling Serving Tray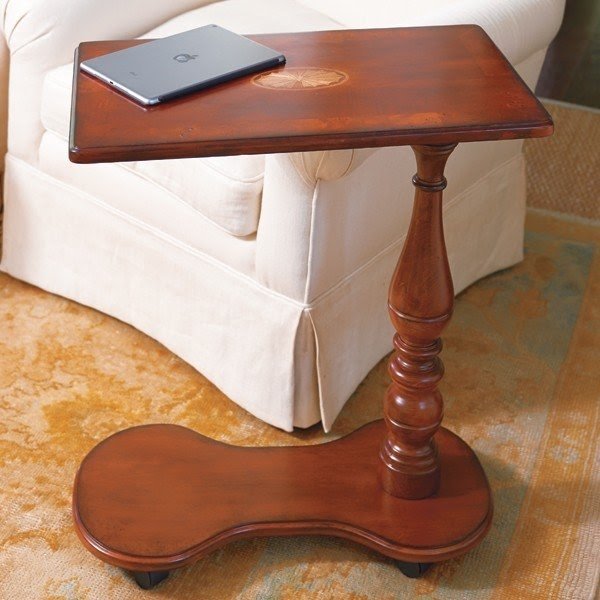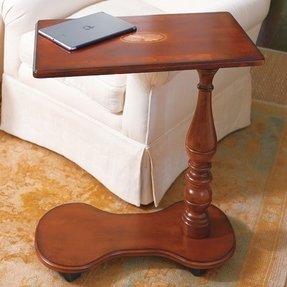 Go for a bit more convenience with this rolling tray table. It will make for a nice piece of functional appeal and will let you move your laptop or tea closer to work and rest with more ease from now on.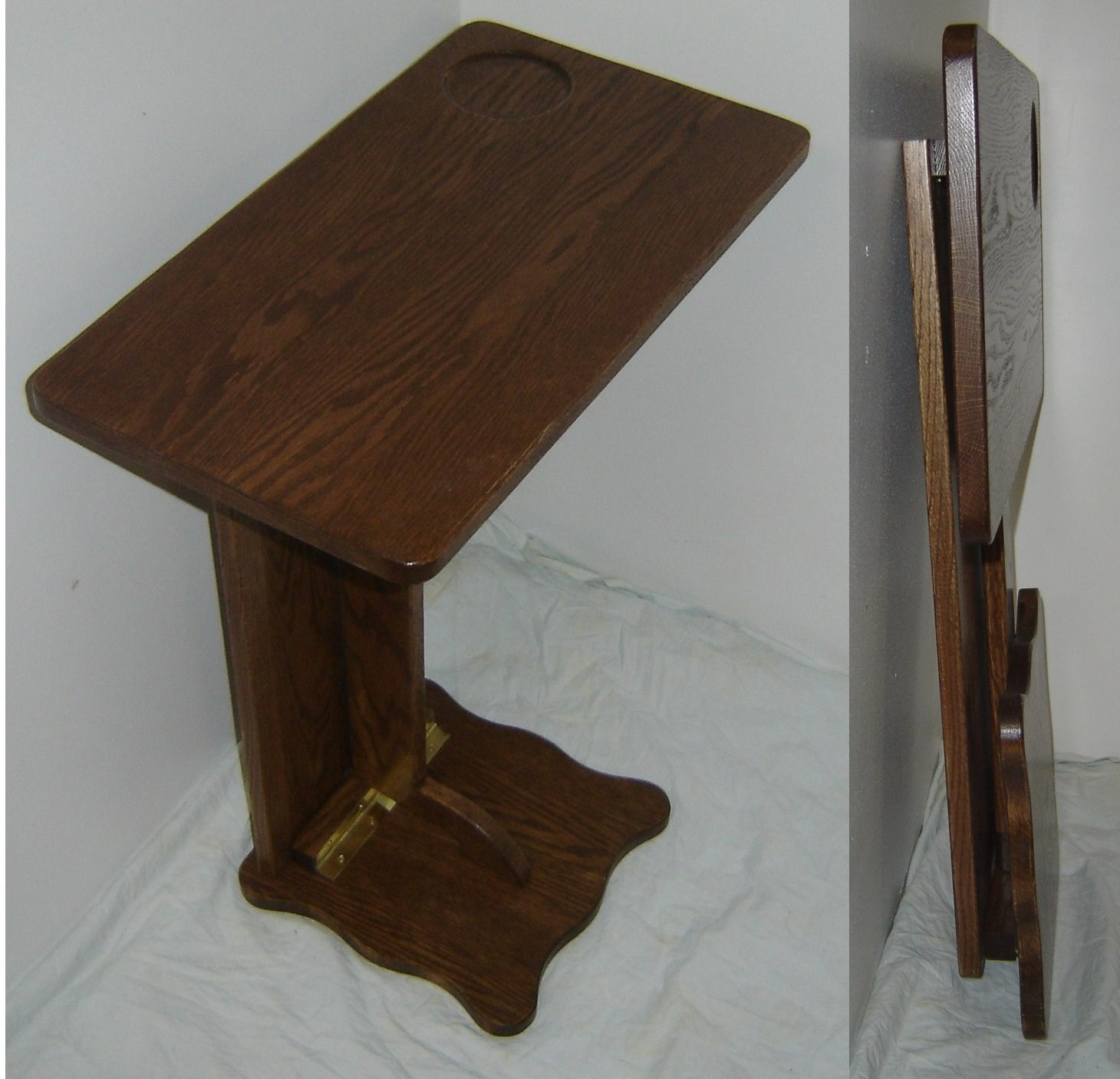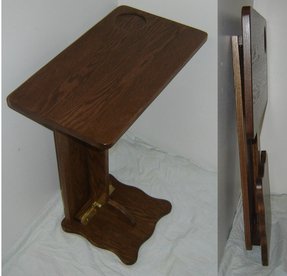 With such rolling tv tray tables, we meet not only in the cinema. Even during a home session, a stand can be pulled up from behind the couch, with a place for a cup with a drink, folding snack table with a stand was finished with dark veneer in bronze.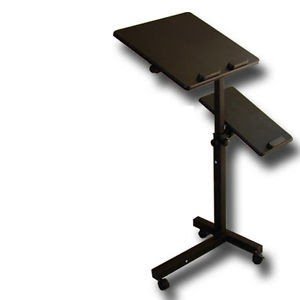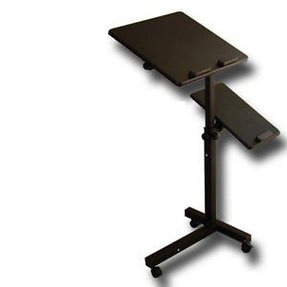 T2eC16dHJIYFHN1tFUfhBSbo)1PBog~~60_35.JPG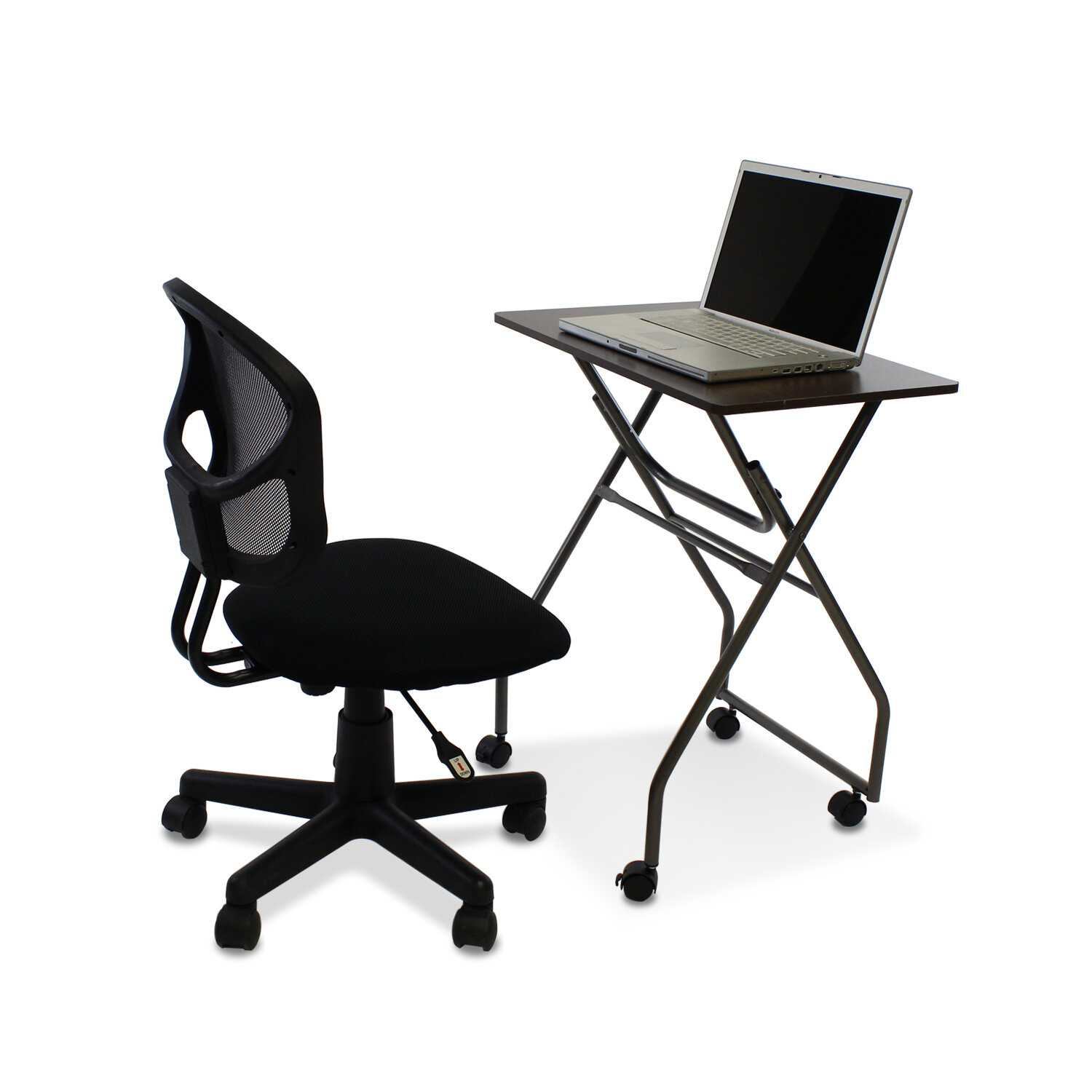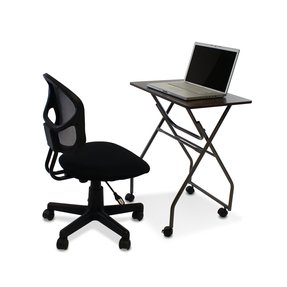 This amazing TV tray table will serve its functionality without a doubt, making it a truly useful piece for your household and with the easy-folding feature it can be stored away nicely without taking up the unnecessary space when not used.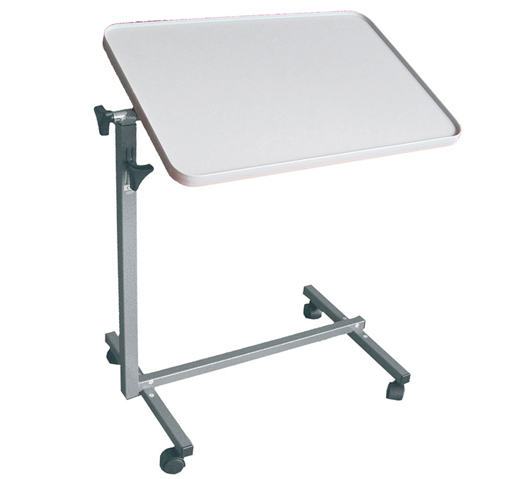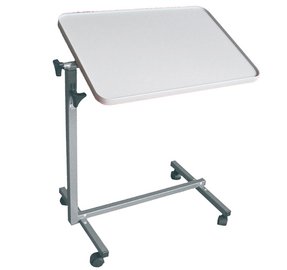 ... Over Bed Hospital Laptop Table Desk Adjustable Rolling TV Food Tray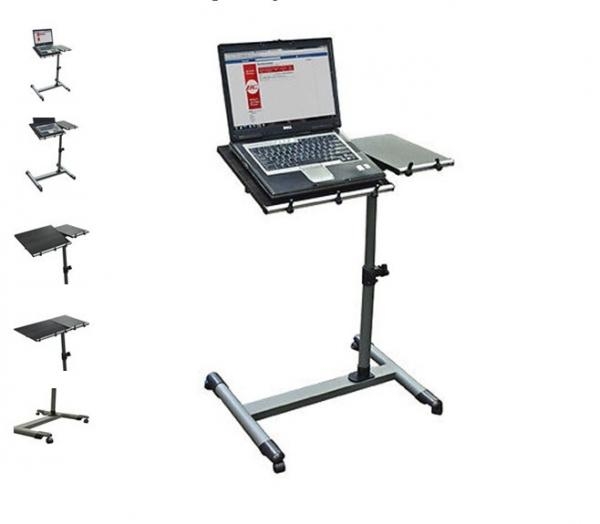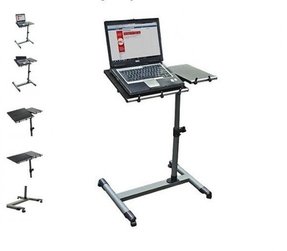 The unusual design of this rolling tv tray is a great combination of solid base and functionality. The practical placement of the support elements makes the whole unit stable and easily adaptable to the needs.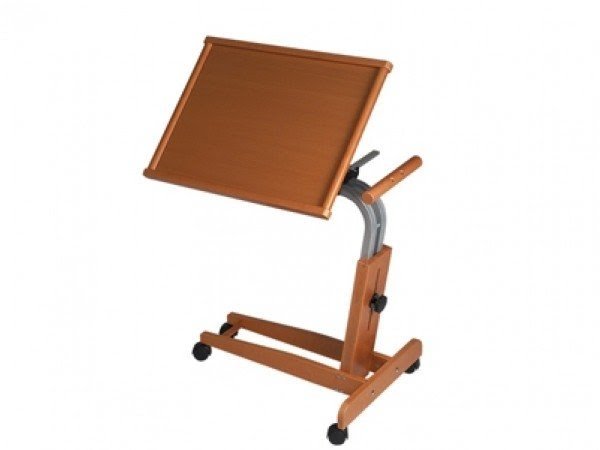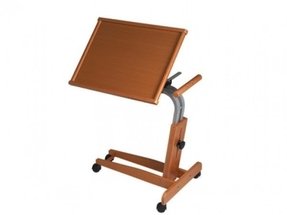 Made from solid walnut wood, this adjustable bedside table will be a practical addition to any decor. Its smooth rolling casters make it easy to move the Adjustable Bedside Table in and out. It measures 17.7 x 27.2 x 30.3 inches.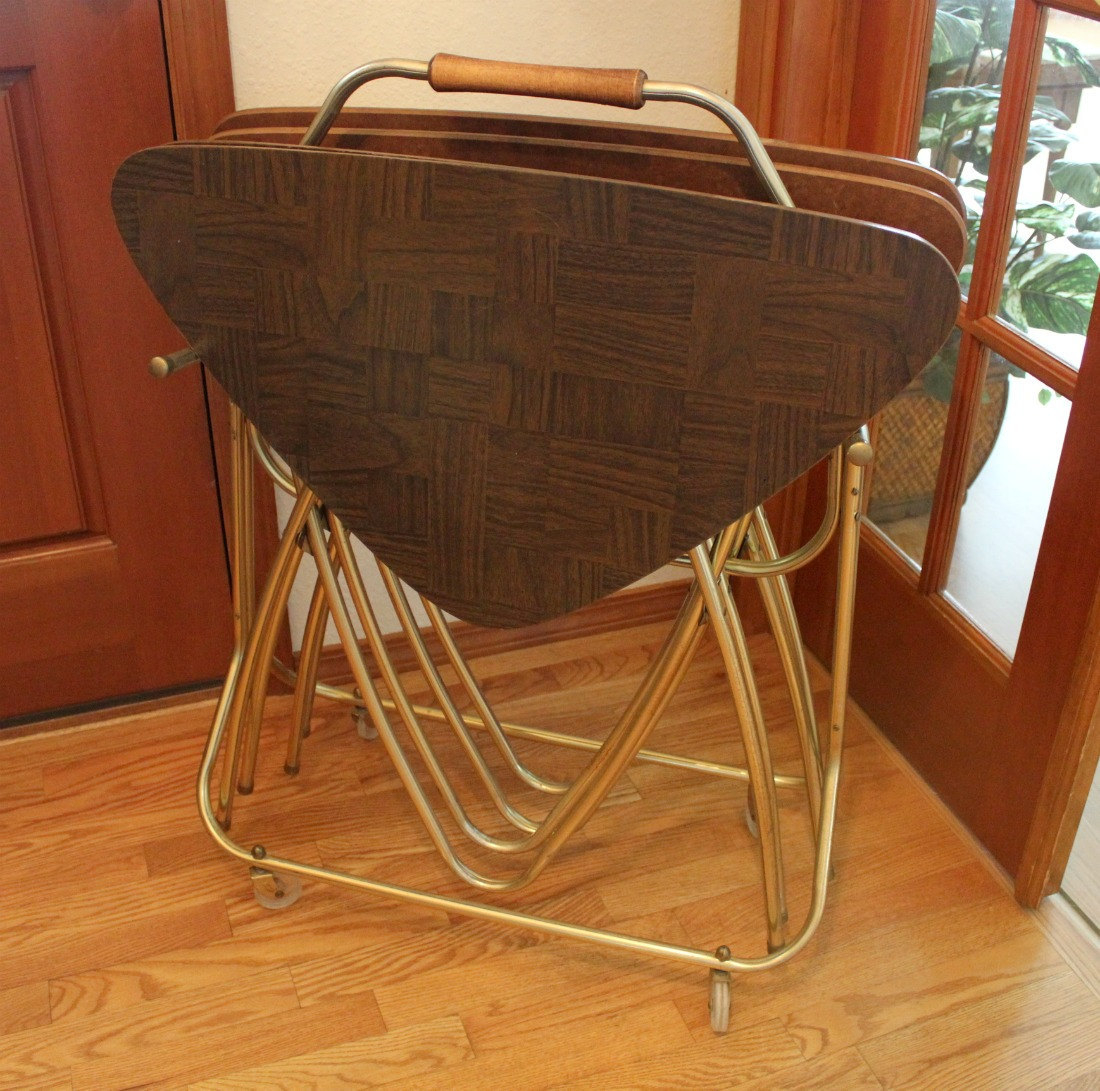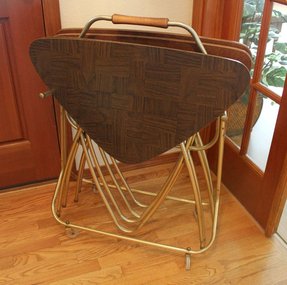 Set 4 TV Trays with Rolling Stand Atomic Eames Mid Century Space Age ...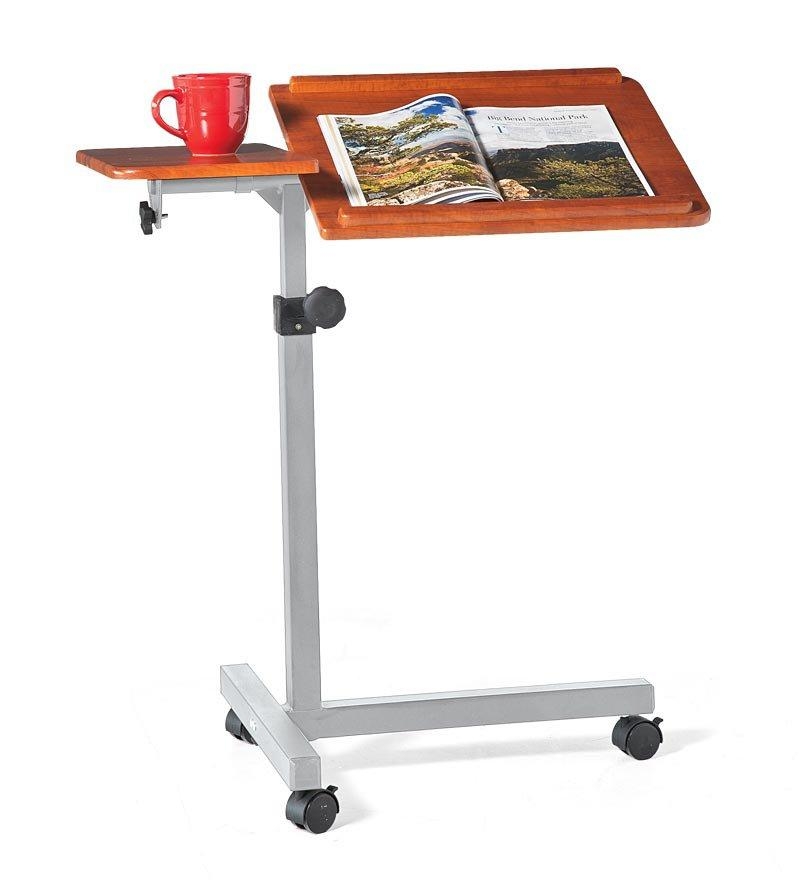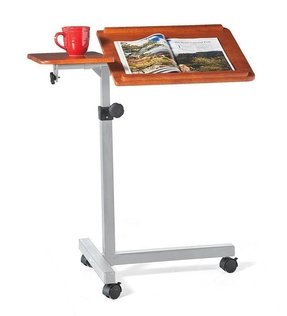 Rolling, Adjustable Wood Laptop Table Desk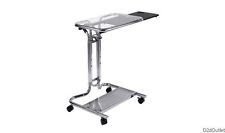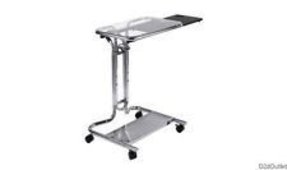 ... Cart Laptop Rolling Computer Desk Stand Adjustable Shelf Tv Tray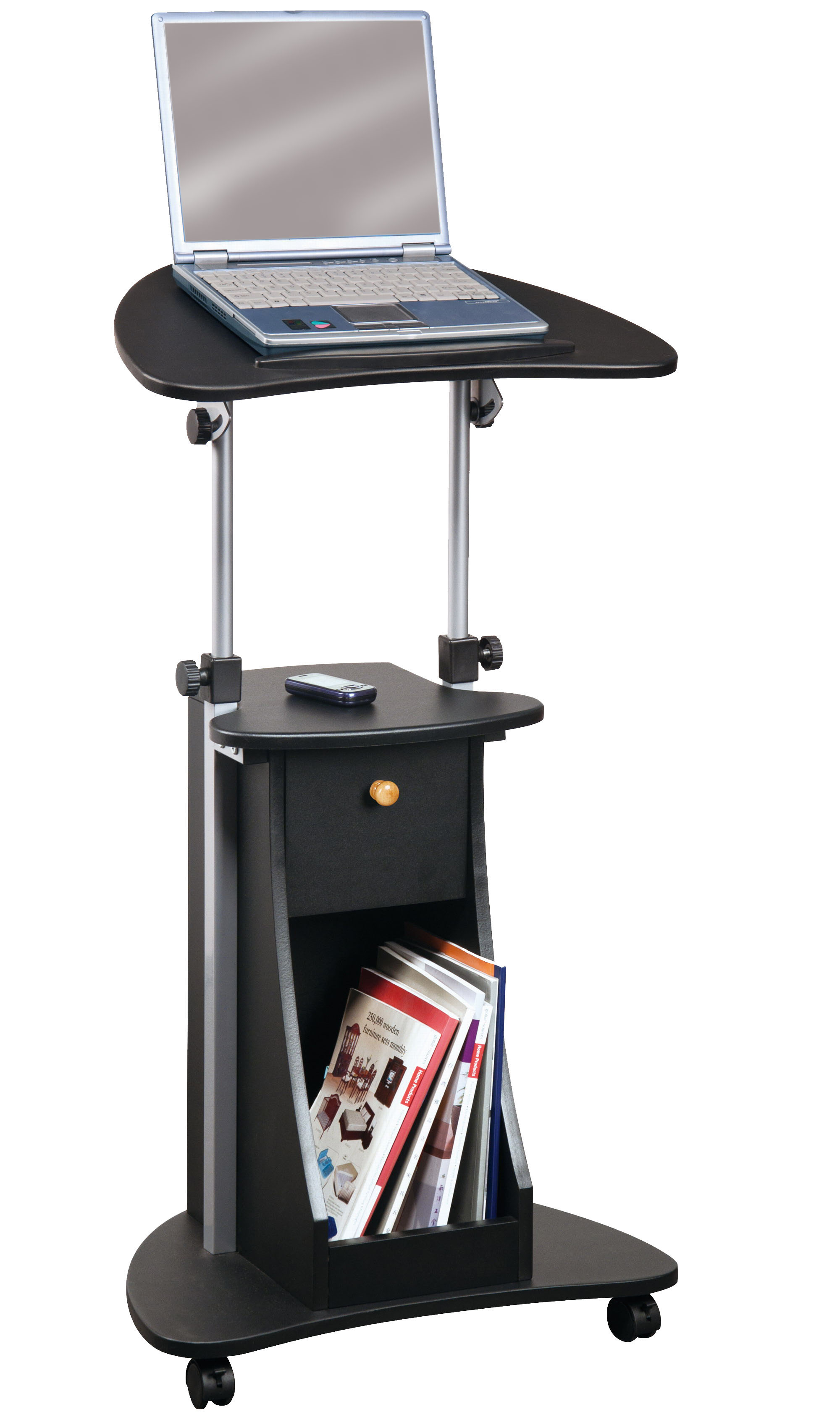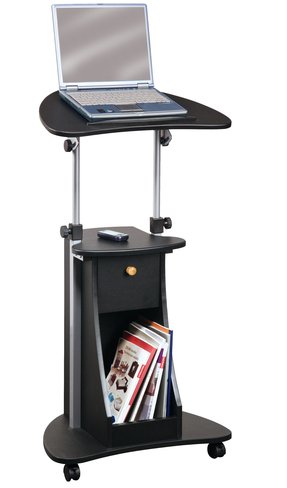 Rolling Over Bed Adjustable Laptop Table Tablet TV Food Tray Notebook ...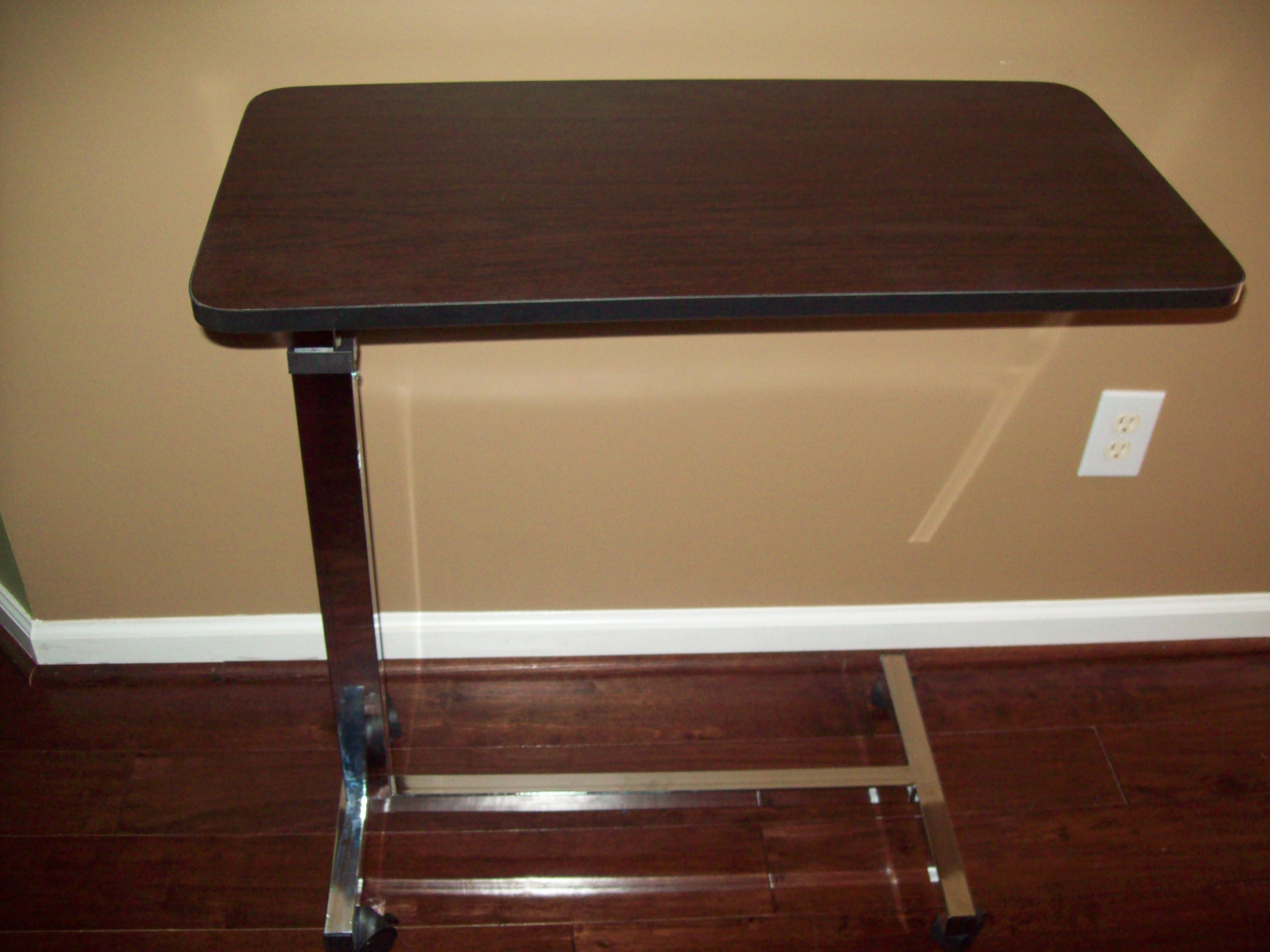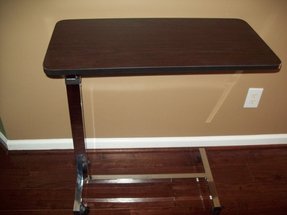 looked into some medical supply companies online and found just what ...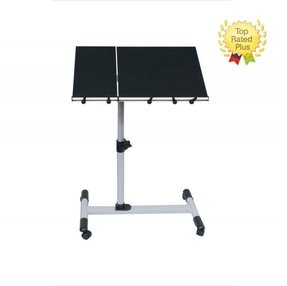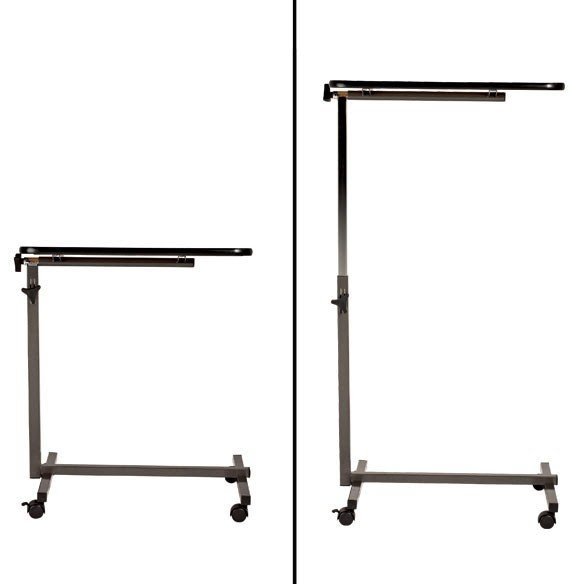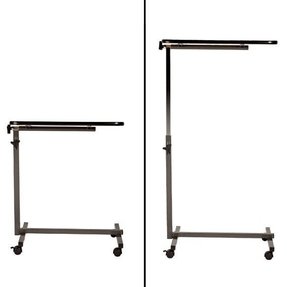 Rolling Tray Table - View 4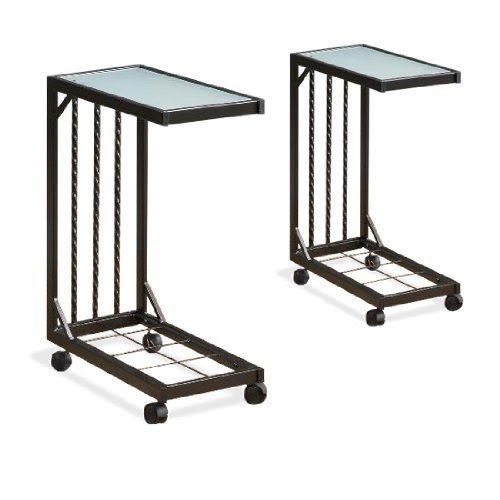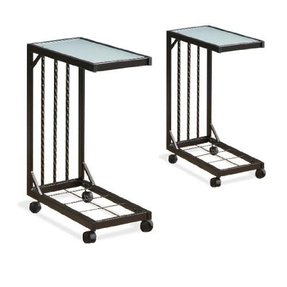 Set of two TV tray caddy with glass top and black metal stand, which makes it a sturdy construction. It's perfect for holding laptop, a book or cup of tea. Additionally, it can be easily moved form one place to another.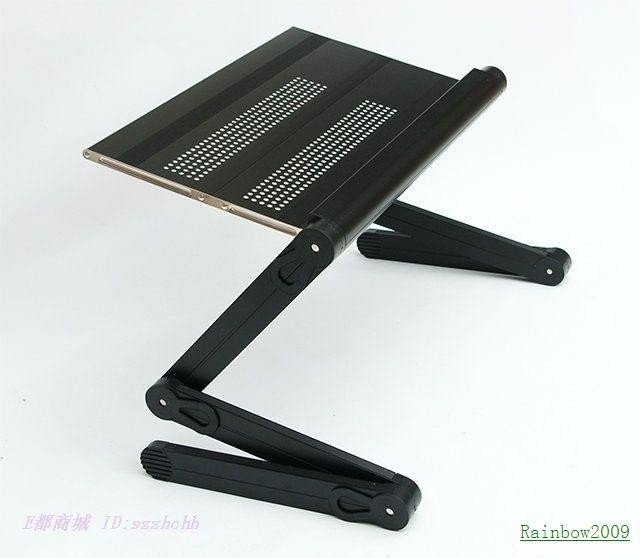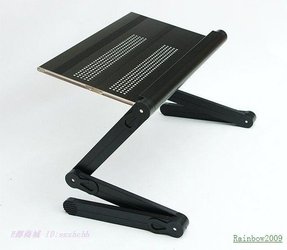 Folding Laptop Desk Notebook Stand Bed TV Tray PC Table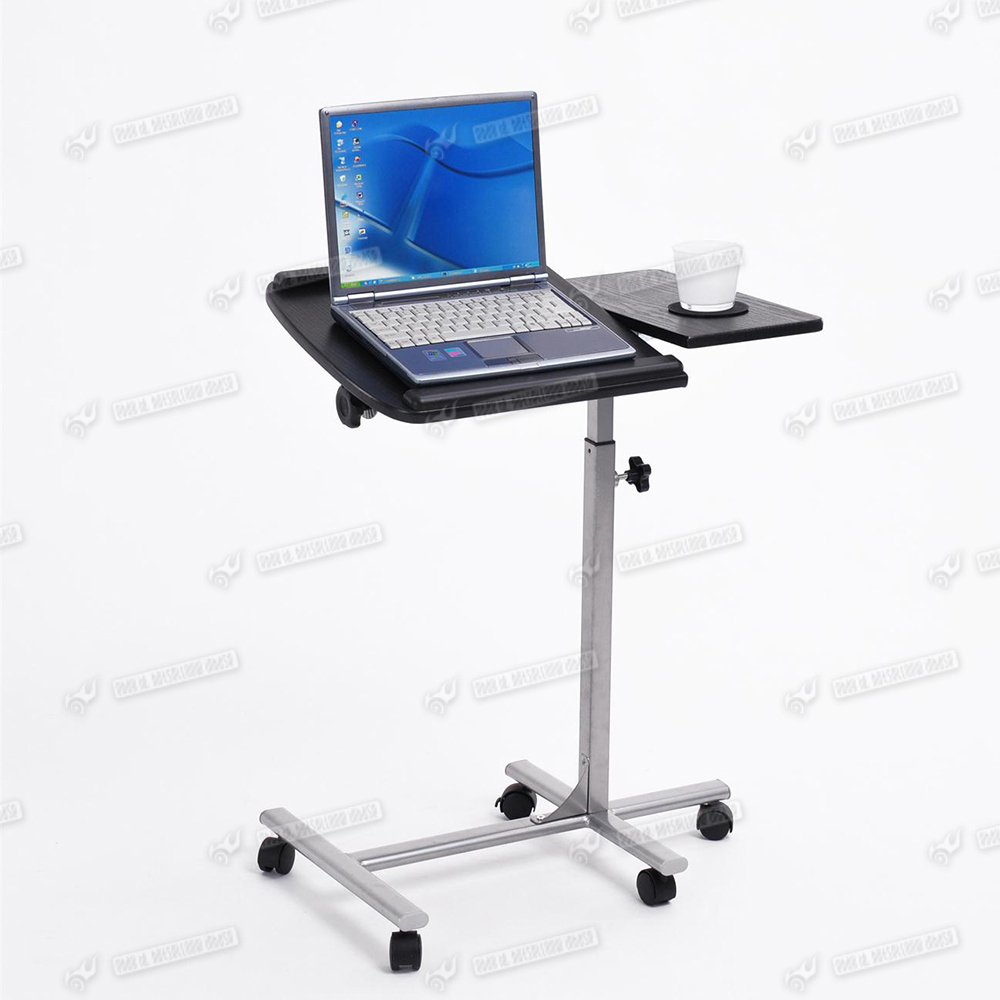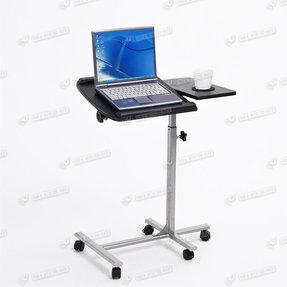 SHIP Rolling Laptop Table W/ Tiltable Tabletop Desk Bed Food Tray TV ...