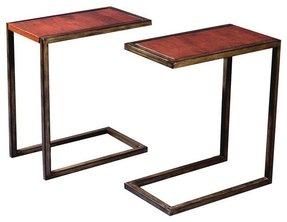 Copenhagen TV Tray Table - modern - side tables and accent tables - Masins Furniture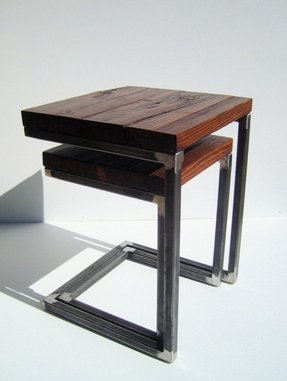 This small, but very functional table made from steel and reclaimed wood, can be a great solution to provide eating space in tiny interiors. Its eclectism will enchant both modern and rustic styles enthusiasts.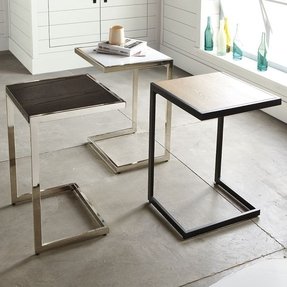 Framed Side Table
This type of table is a stylish product that matches different interior stylizations. Its size (16"w x 16"d x 24"h) is perfect for small indoors. The base is made of metal, but the top is made of solid and attractive wood.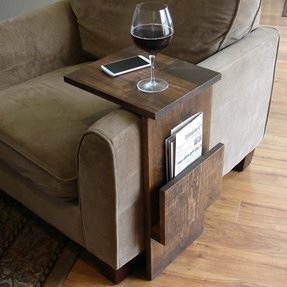 Handy tray table to keep your glass of wine or a cup of coffee always in reach of your hand. This tray will help you to chill after long day on your favourite armchair with your newspaper or book. Easy to assemble on every armchair.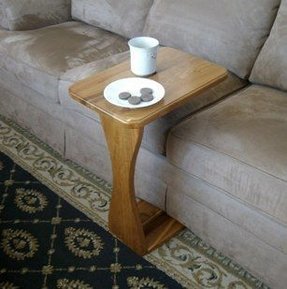 ... Table-student-dorm-Bed-Sofa-Car-WorkStation-Bed-TV-Tray-/260862302172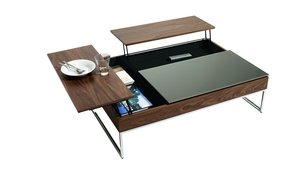 A pretty modern coffee table featuring a top composed of 2 lift up parts (they hide a storage space) and 1 fixed indelibly. A top frame is made of wooden materials with a brown finish. Two frame-like legs are of thin metal rods.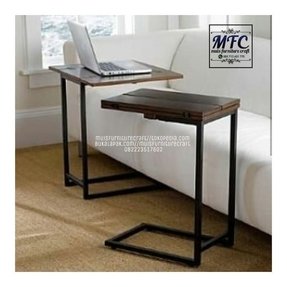 What is small is beautiful - and what is portable makes life easier. Portable tv snack tray tables, for the laptop, or even to put a book and coffee on it while resting on your favorite couch. Delicate metal construction in black, and wooden dark brown tops.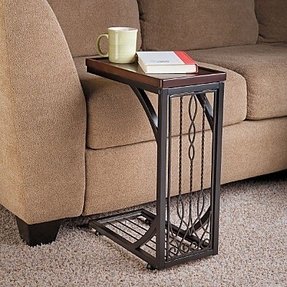 An elegant traditional tray table with a base of black-coated metal. It has sturdy edges, bowed supports and decorative scrolls. It has only 3 walls so its foot can be tucked under e.g. a sofa. A rectangular wooden top in brown hues has raised edges.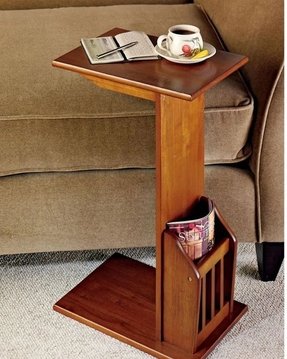 Space saving tray table suitable for TV rooms. It provides space for snacks, TV remote and other items near the sofa or armchair. Its lower part includes a stable rectangular base and a practical magazine rack.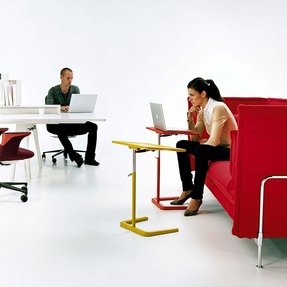 Adjustable Laptop Table with Cooler Laidback Laptop Desk Portable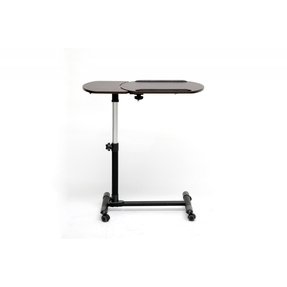 ... BROWN WHEELED LAPTOP WORK TABLE TV TRAY TILT CONTROL ADJUSTABLE HEIGHT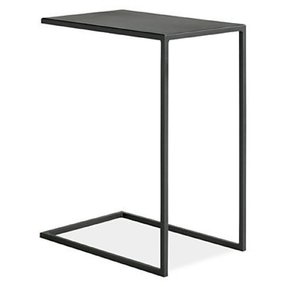 10 Stylish C Tables: The Modern TV Tray Table Takes Over | Apartment Therapy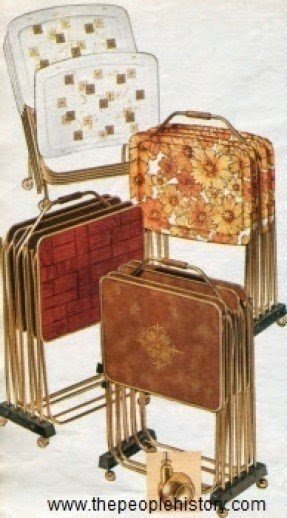 Some 1960s indoor accessories - vintage TV tray tables, hey, they used to be extremely popular the other day. Someone could still enjoy such a snack serving tray when you choose it for a gift. Awakes good memories!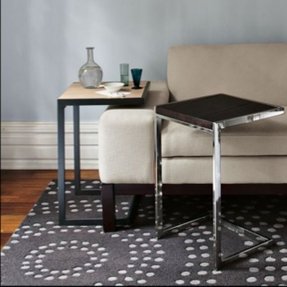 CS: This is a C Table. These would be great buy. I've seen nicer/less shiny ones. Will look sharp with sofa or next to chair. Furniture for a Compact Living Space - Decoist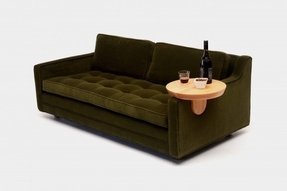 UP ARS Tray
Cool functional portable tray intended to put on arms of most sofas. Such a thick round tray with a beveled edge is made of wood having a light brown finish. It can be set on arms thanks to a 2-part semi-oval base.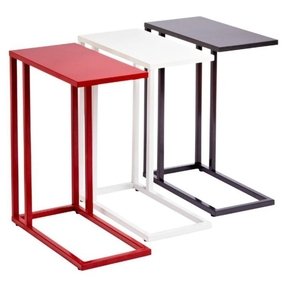 10 Stylish C Tables: The Modern TV Tray Table Takes Over | Apartment Therapy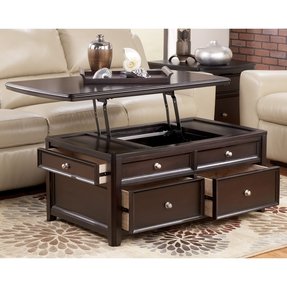 coffee table lift top tv tray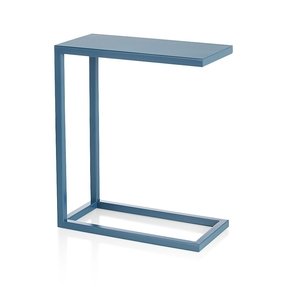 C-Table w/ black walnut top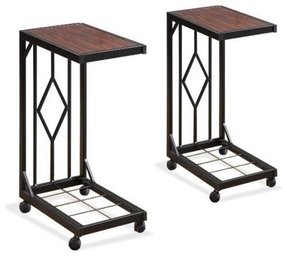 Wood Veneer TV Dinner Tray Tables contemporary serveware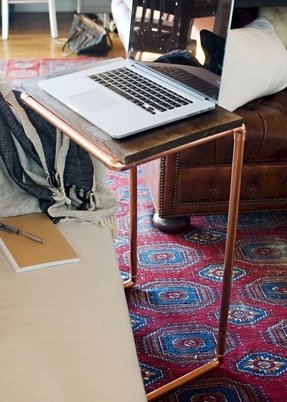 The combination of steel construction in copper tones, with functionality, creates this sensational tray table for your laptop. Simple constellation is excellent at work. Ideal for home. The solid wooden top is fascinating in combination with a copper finish.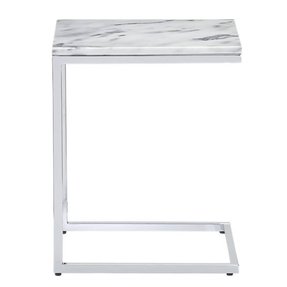 A modern tv tray table with an attractive chrome base and beautiful granite countertop create a unique connection that is perfect for the modern interior. Beautiful geometric design captivates every detail.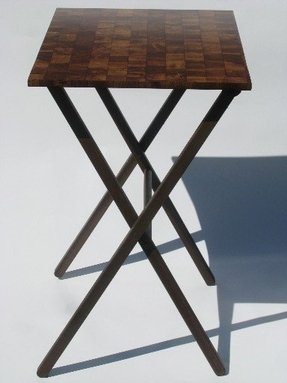 Retro danish modern vintage TV tray tables w/ stand wood blocks ...
... / Living / Coffee and Accent Tables / Side Tables and Accent Tables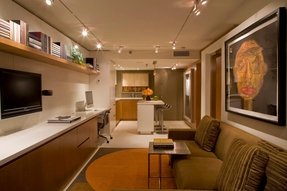 Some such tables have designs that are meant to make your TV and sofa ...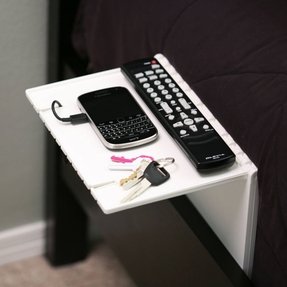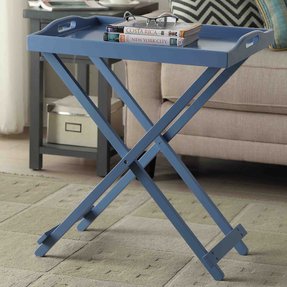 Designs 2 Go Folding Tray Table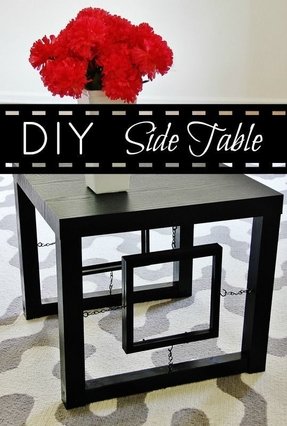 Easy and inexpensive to make, enchants with its final appeal. This DIY black end table knows how to fit well into contemporary decors, comprising some cheap stand, picture frames, chain and eye hooks, all combined to create a wonderful appeal.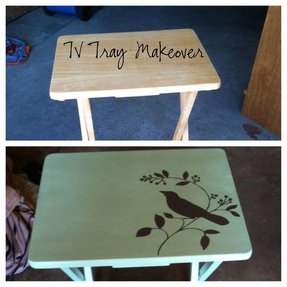 An enchanting example of a TV tray table. A DIY project, which actually converted the tv tray into an end table for the living room. Lovely mint green finishing, featuring a sweet little bird on a twig, makes it a really distinguishable item.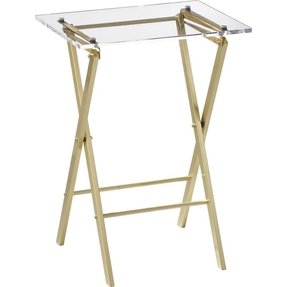 Tray Table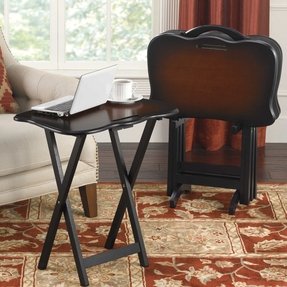 Something lightweight, portable and foldable. Something that can stand by the couch - hold a pile of books or laptop and coffee. Laser-cut butterfly-shaped wooden tv snack tray deep brown table. Diagonal edges, top resembling a tray, finished in ebony.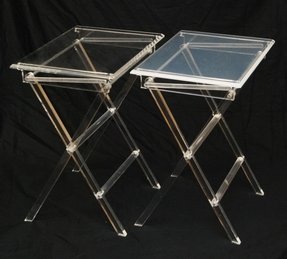 MID CENTURY MODERN LUCITE FOLDING TV TRAY TABLES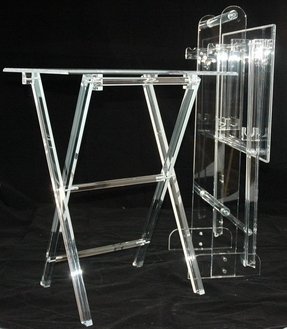 Clear Acrylic Lucite Plexiglass Folding
Trying to find the modern and interesting piece of furniture to your living zone? This folding snack table with stand will be the best choice. It features the clear color and acrylic, lucite and plexiglass construction.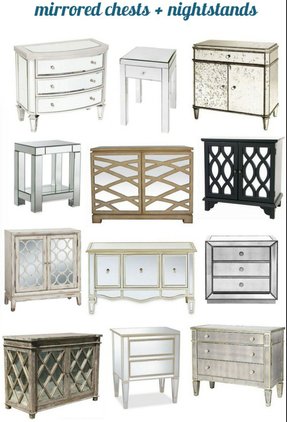 Small end tables with durable construction. Mirrored surface looks aesthetic in any bedroom design. Different types of end tables presented on this picture include some small compartments and storage drawers.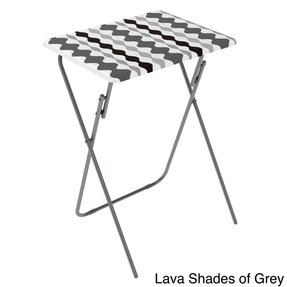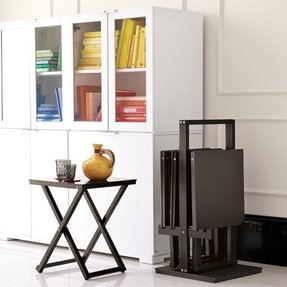 Love the modern design of the tray tables!!! on the christmas wish list!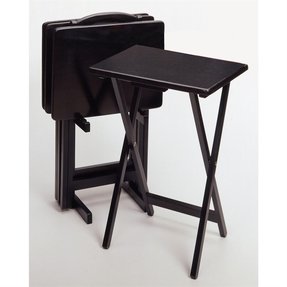 It is a five-set tables for TV. It is very practical and extremely useful. It was made in black. Perfect for many different way, because it can also be a portable kit. Check in different situations. Be sure to have it in your home.
This useful piece of equipment is also a very interesting decoration that represents a retro style. This side table is made of MDF composite and it features a spacious storage drawer. It stands on solid wooden legs.