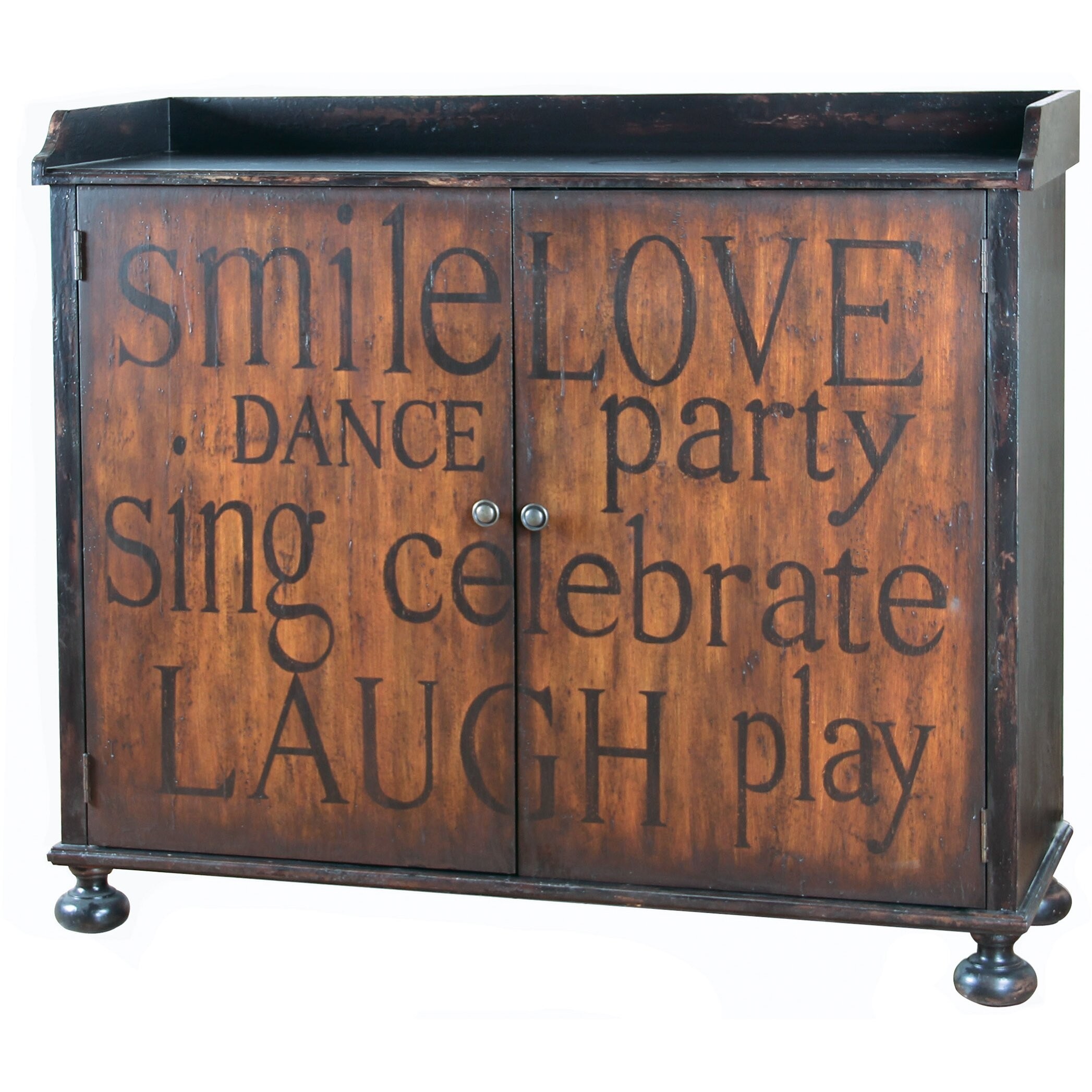 Pulaski Furniture Wine Cabinet
Decorative and functional wine cabinet with a durable wooden frame. Its two rectangular doors include simple metal handles and attractive signs. Four legs with turned accents provide support and aesthetics.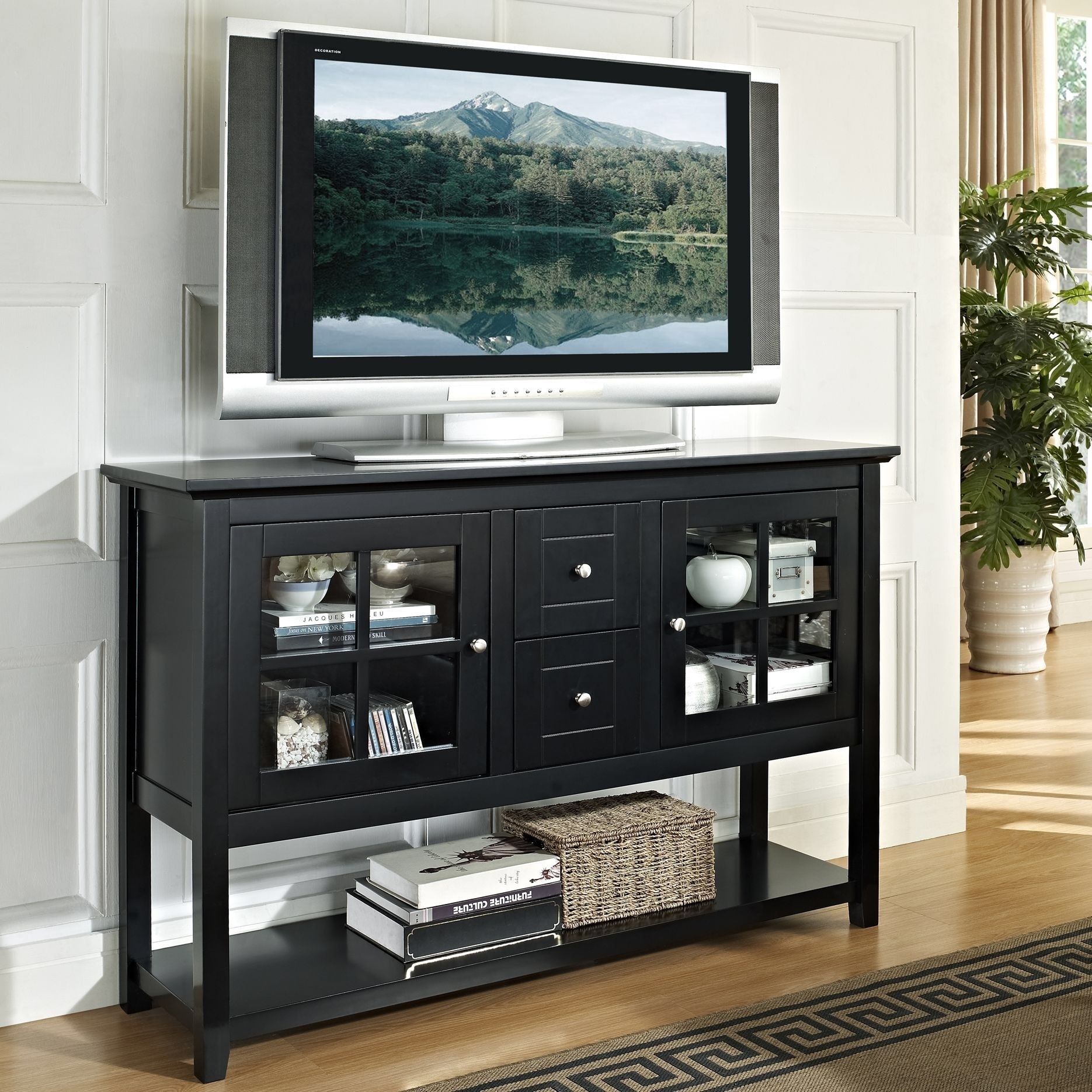 Black 52 inch wood console table tv stand
A high quality piece of furniture created for use in living rooms and play rooms. This media stand holds most standard TVs. It has got a solid frame made of hand-painted MDF. It supports the weight on the level up to 250 lbs.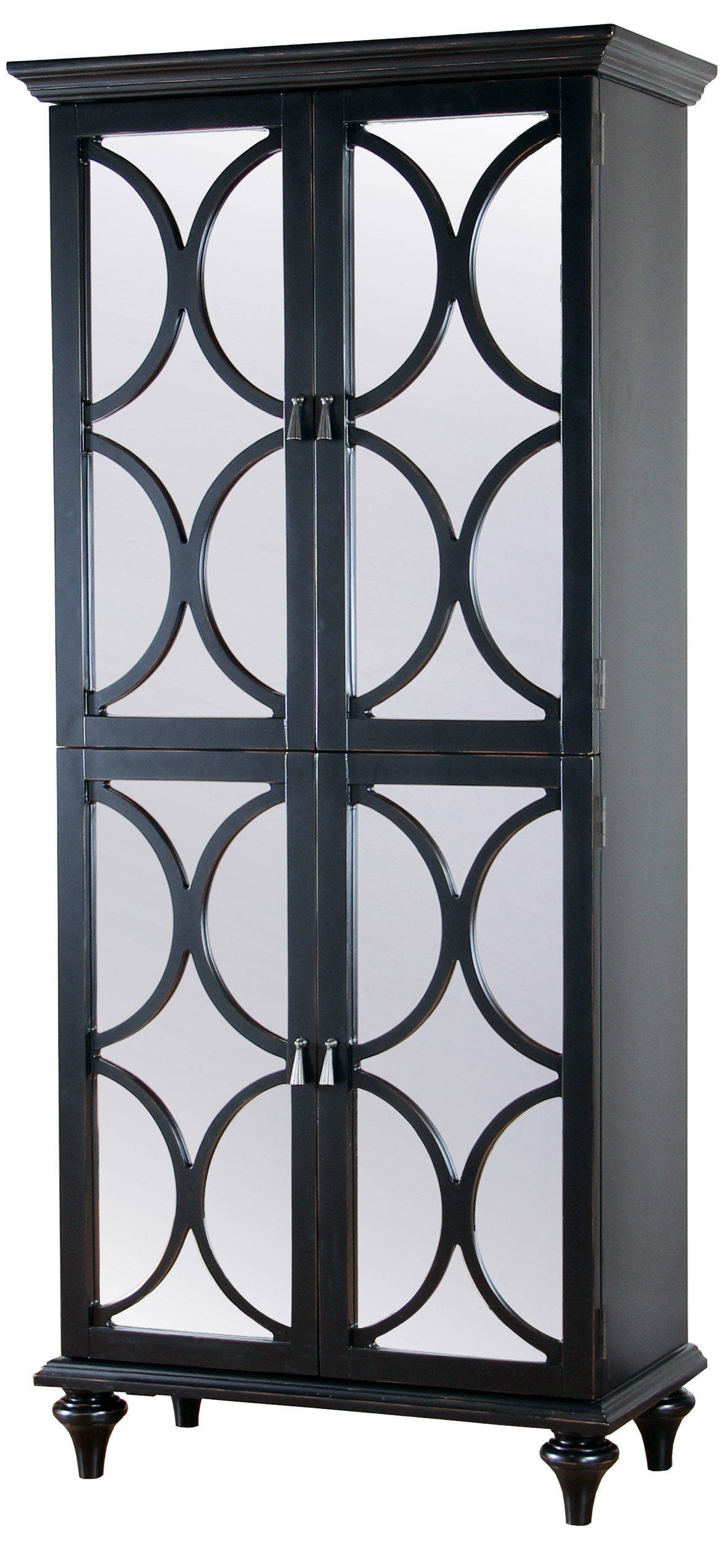 Pulaski Furniture Wine Cabinet
Four-door elegant cabinet. It is made of wood covered with black paint. Doors are made of opaque glass and decorated of wooden, circle pattern. This case is intended to be liquor cabinet, but you can use it to storage clothes too.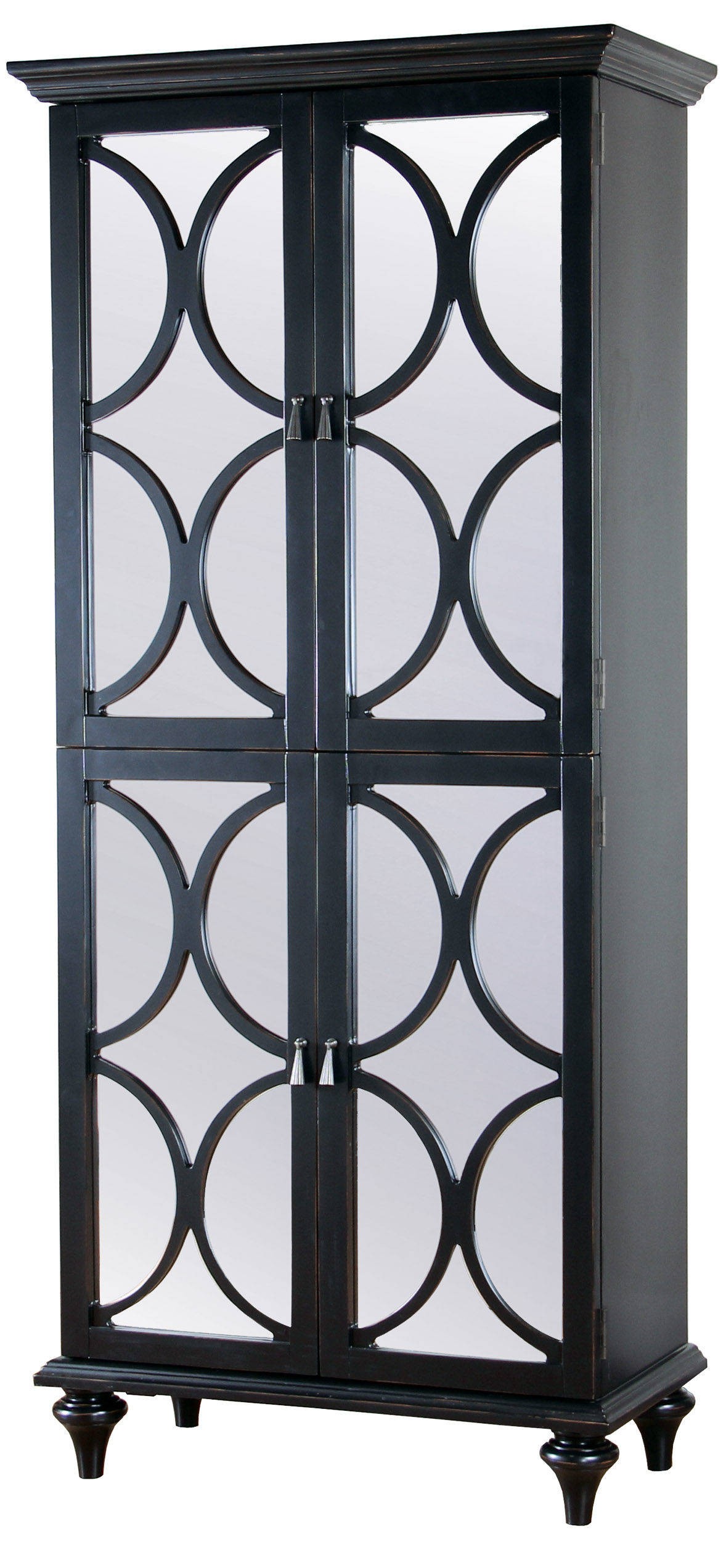 Pulaski Furniture Wine Cabinet
Vintage take on a Pulaski wine cabinet with two cupboards with wine racks inside, fitted with a mirrored surface on the outside. The cabinet is made out of oak wood with a black coat of paint, giving it an elegant vibe.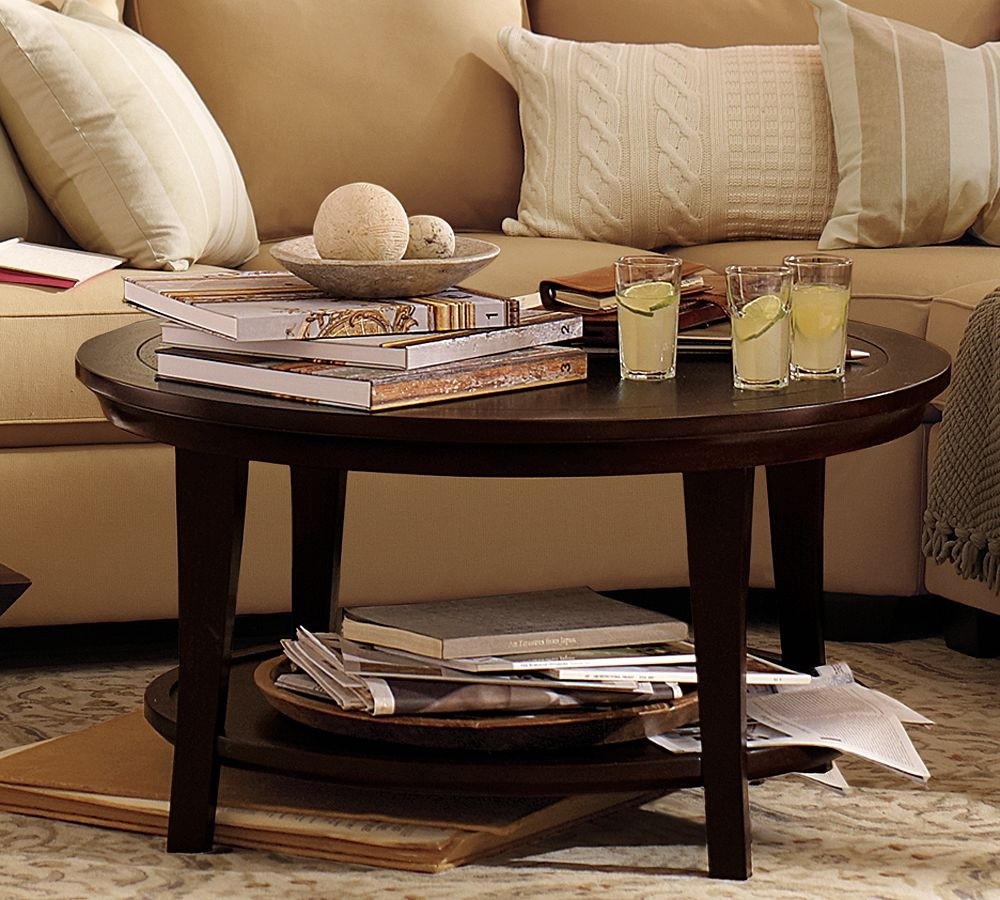 Metropolitan Round Coffee Table
Small and simple coffee table that is able to bring the attractive style into the house. It has got neutral colour that is perfect for use in many types of decorations and colour compositions. It is made of of hardwood, MDF and veneer.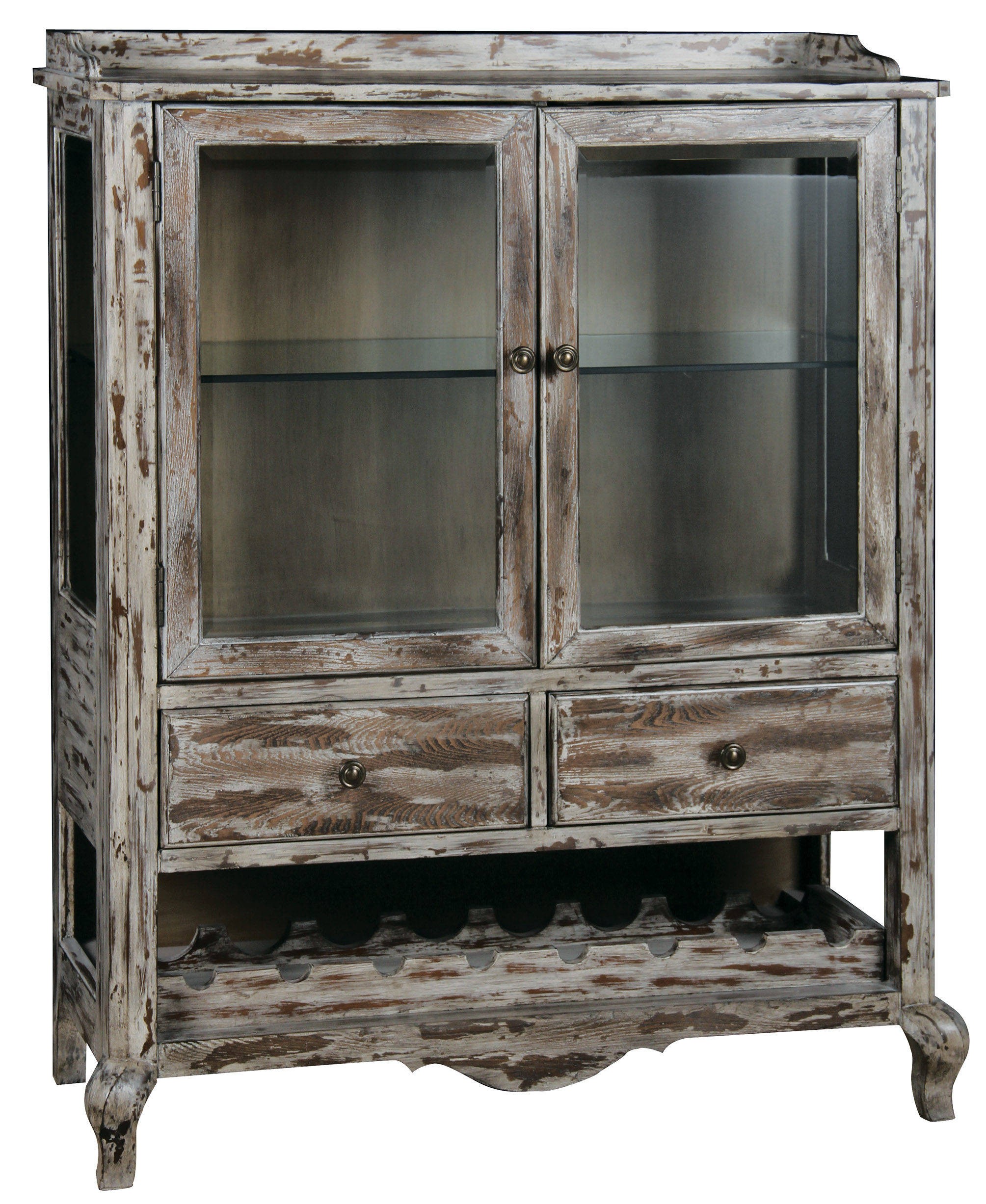 Pulaski Furniture Wine Cabinet
Presented pulaski wine cabinet has a special touch that transforms a room into an Italian or French winery. Extremely distressed finish is received in the beech and ash wood, hence grey shades with brown brushes. Features 2 glass doors and wine rack.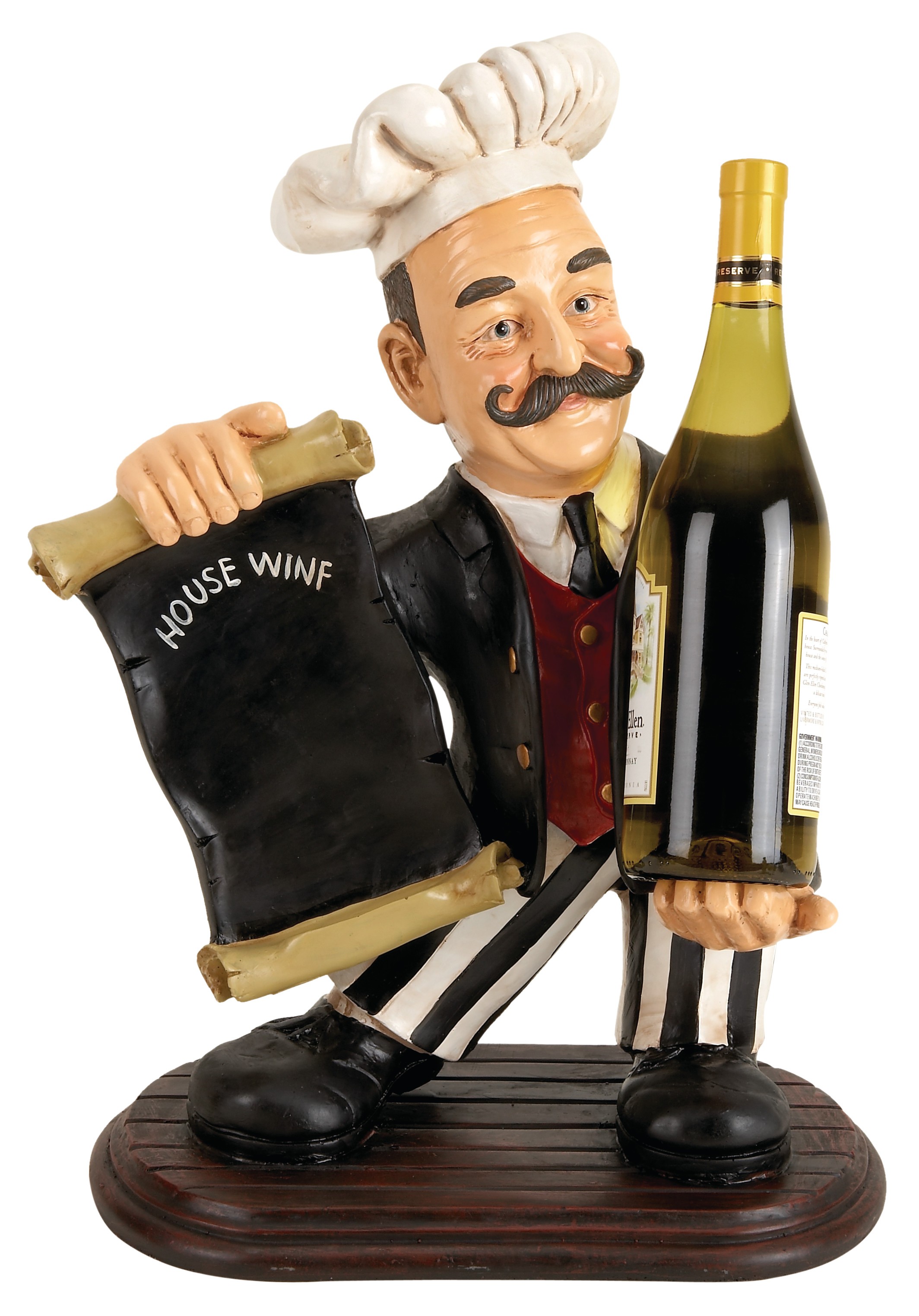 Chef Wine Holder Table Top Wine Rack
A charming addition to your household, this table top wine rack will easily hold one bottle of wine but with some style! The figurine was made with meticulous care to details and sports vibrant colors.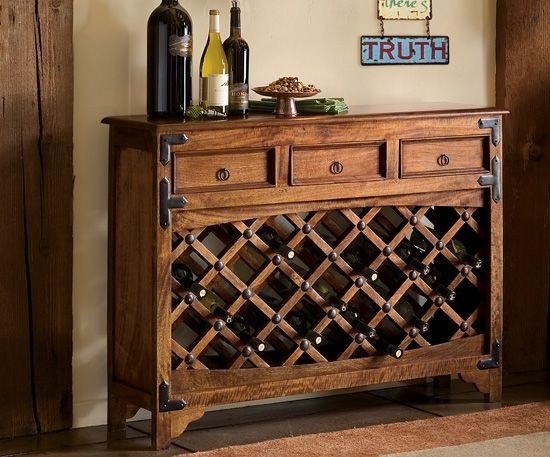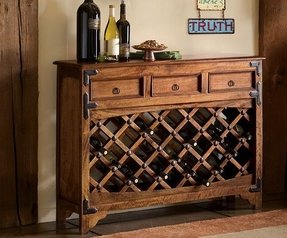 Create the bar nook with this sofa console table, which features the wine rack, three drawers and wooden construction. You will be impressed how solid and nicely finished this piece of furniture is.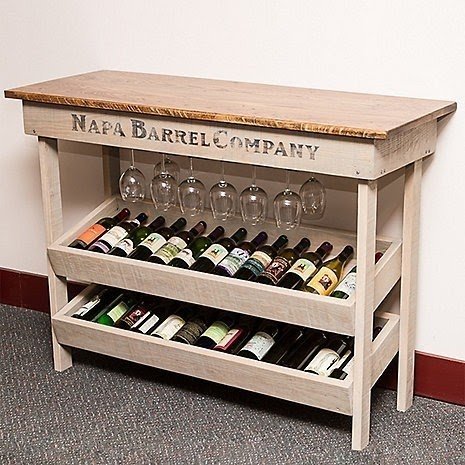 Very handy piece of furniture – a wine rack with a table on top for serving, comes in perfectly during parties or family gatherings. The slightly sloped shelves on the bottom give the possibility of displaying your favourite bottles.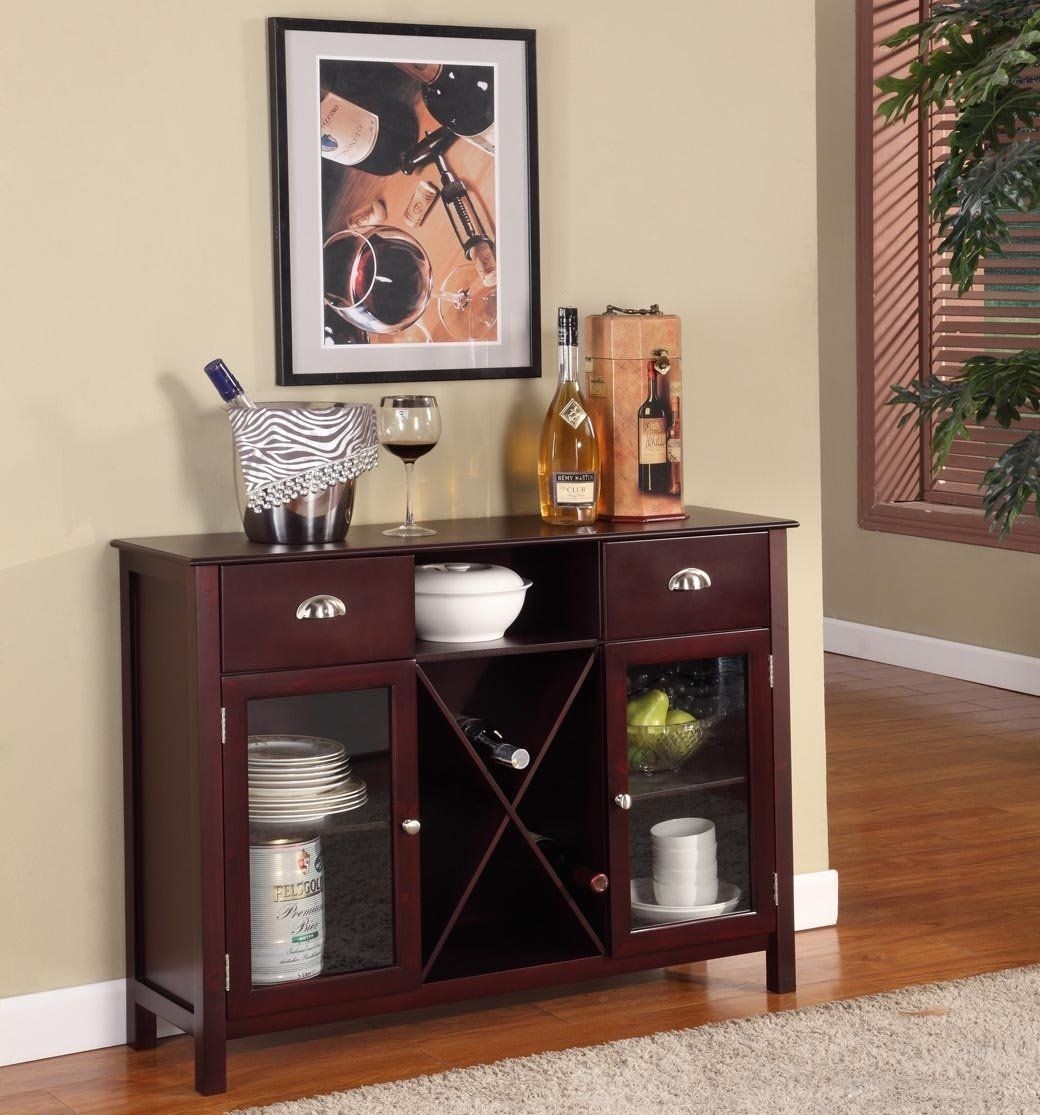 Provence Table with Wine Rack holds up to 18 wine bottles. The two drawers are perfect for some wine equipment: aerator, corkscrew etc. The cream, light colour of this piece of furniture causes that it look good even in the dining room and in the wine compartment also.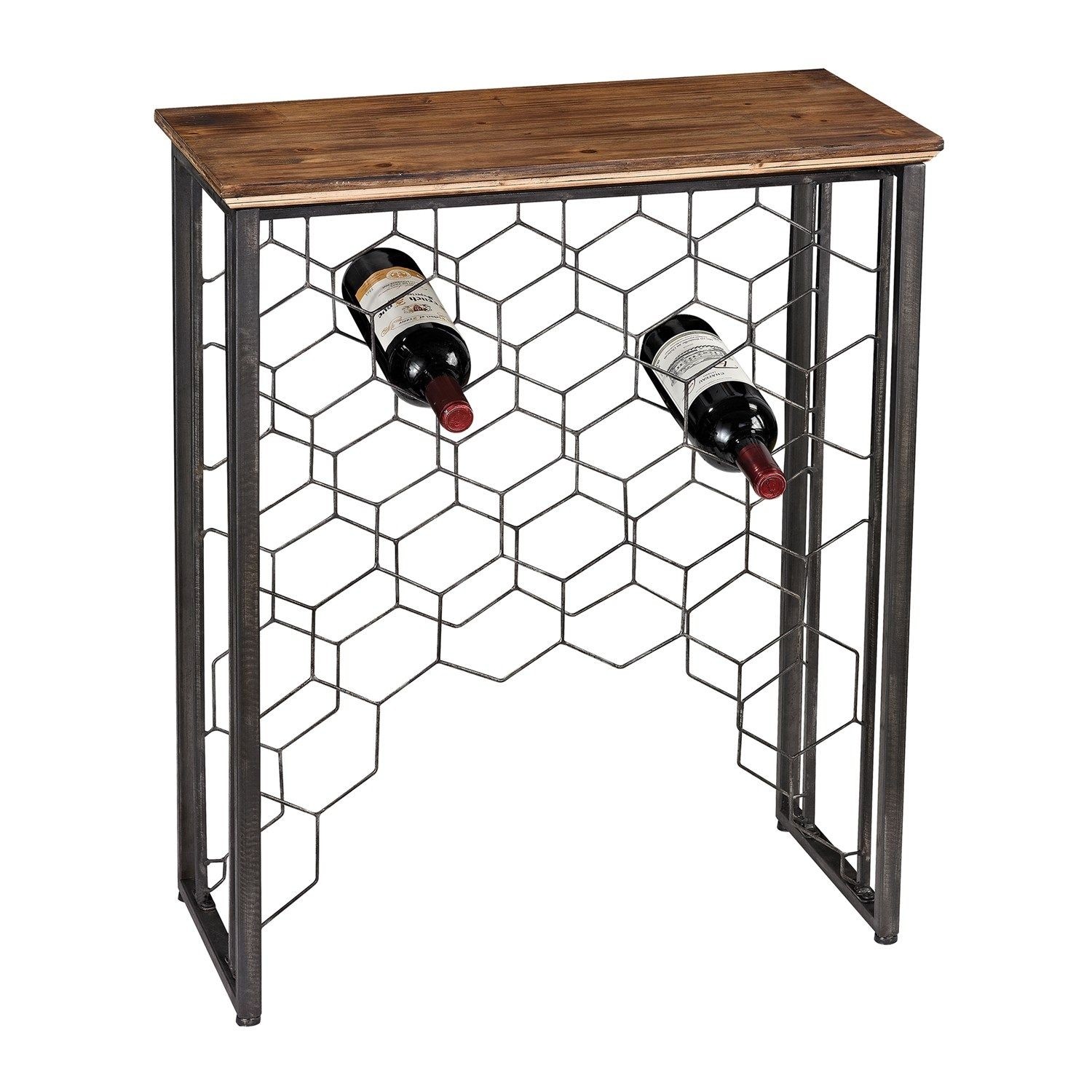 Industrial metal and wire make a secure rack for fine wines, while a warm, reclaimed wood top makes the perfect place from which to dispense drinks. Button coasters on the leg ends save the surface of your fine floors.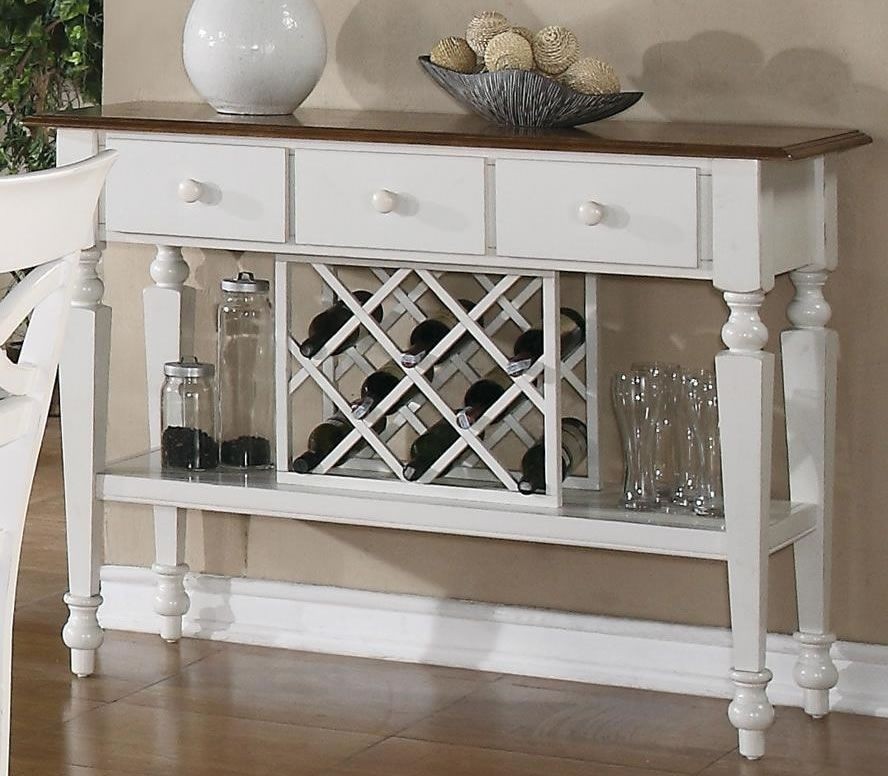 Galileo used to say that wine was the light of the sun trapped in water. Wine will light your interior and palate - stored on a cross-rack, built into a wooden white console table with cabinets and drawers on the top.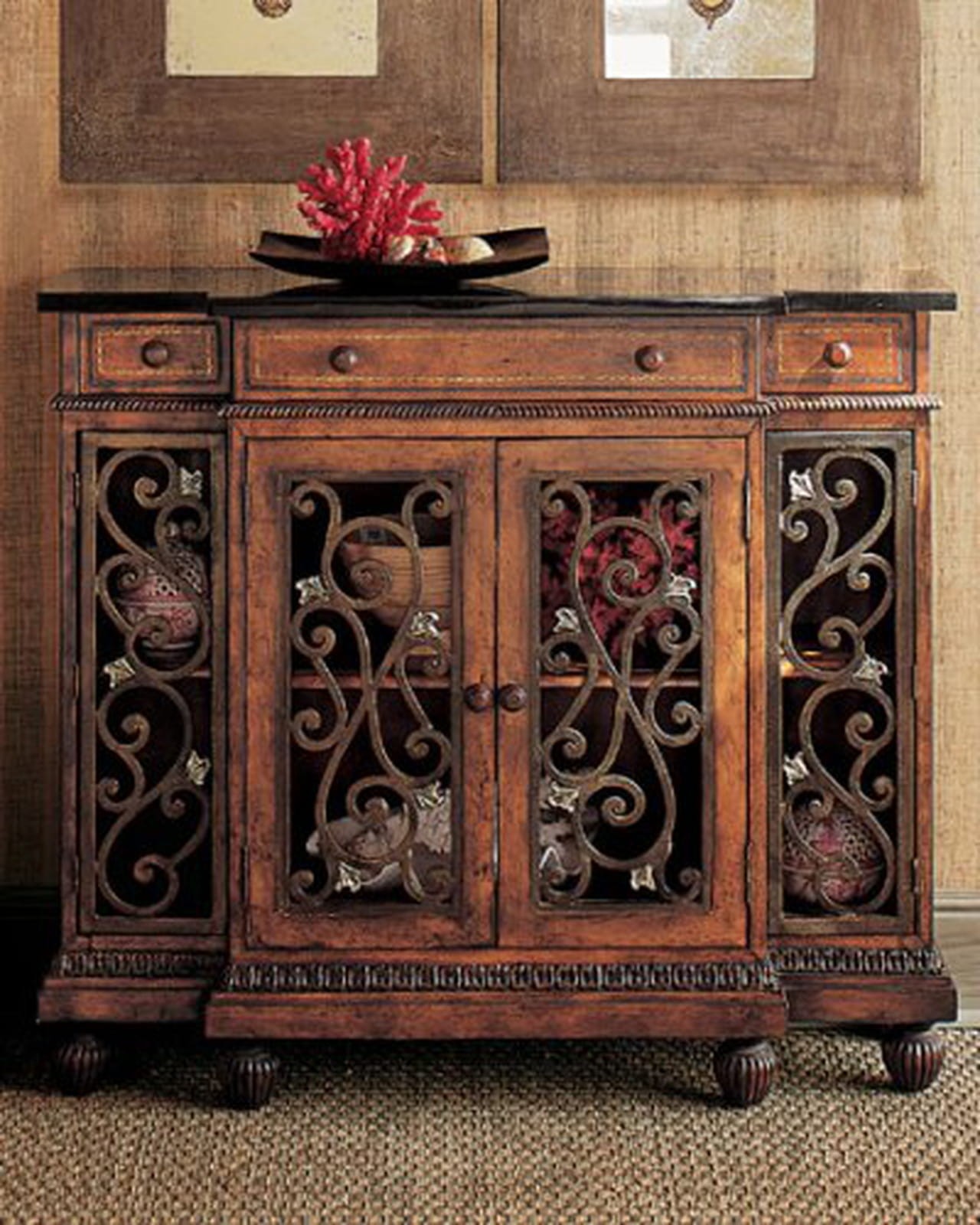 With its Tuscan flair, this wine console cabinet constitutes a great example of an antique entry table. It distinguishes itself mostly with the openwork front, concealing a considerable storage space.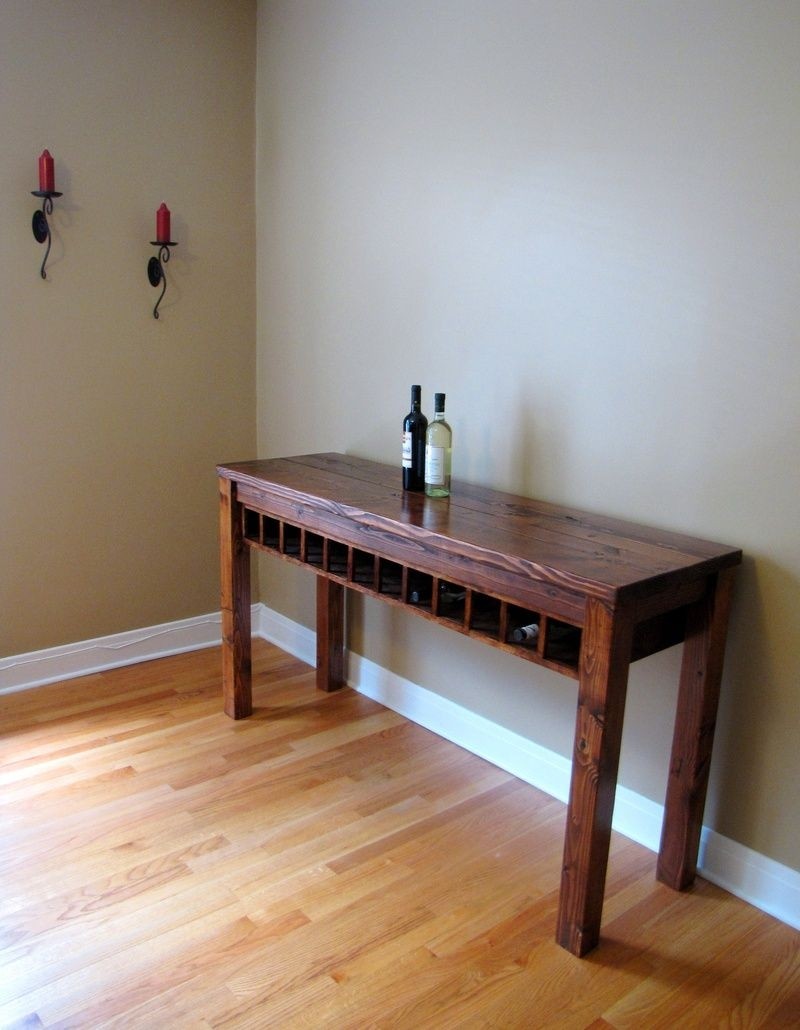 A fantastic choice for smaller indoor spaces; elegant, practical, and long-lasting. The console table comes with a built-in wine rack able to accommodate up to 12 bottles of wine - all crafted of distressed hardwood.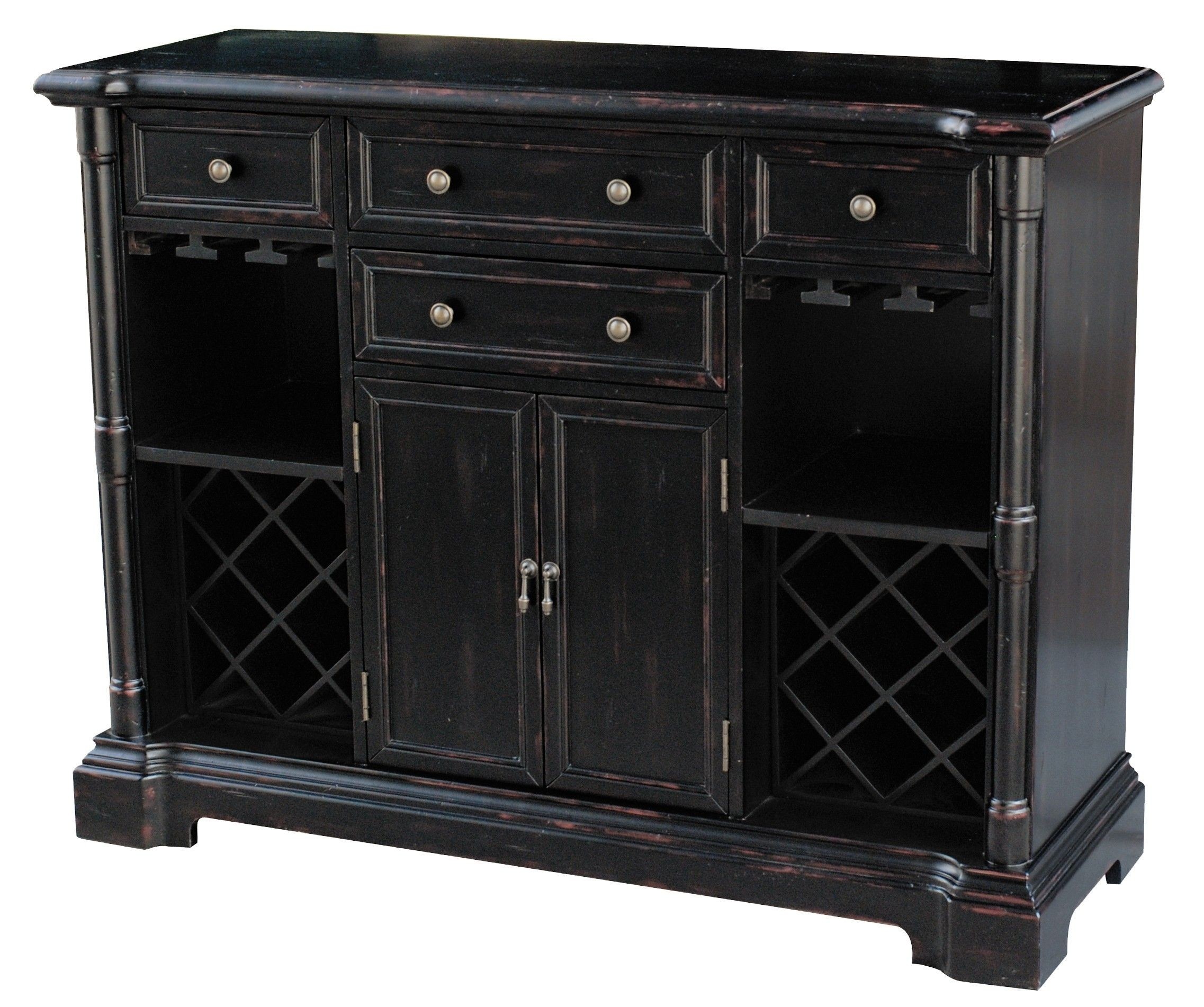 Being a stylish wine cabinet, this black Pulaski buffet offers functionality packed in a nice, vintage finishing with lattice fronts and silver, metal handles and knobs. It will look good in all traditional, refined interiors.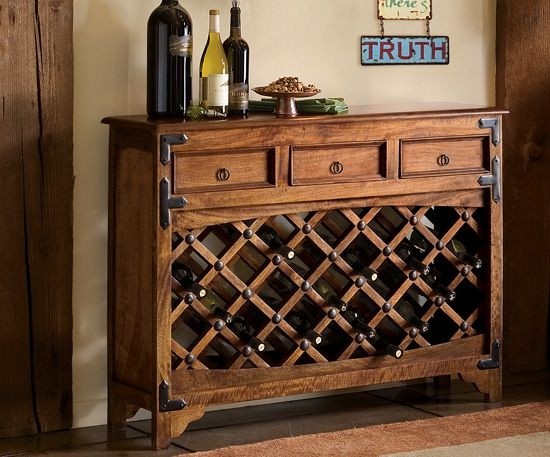 A stylish addition to a classic, masculine living room interior. This wine steward console table can be a great sofa table, featuring your favourite alcohol at your fingertips. Lattice rack will accommodate over a dozen of bottles.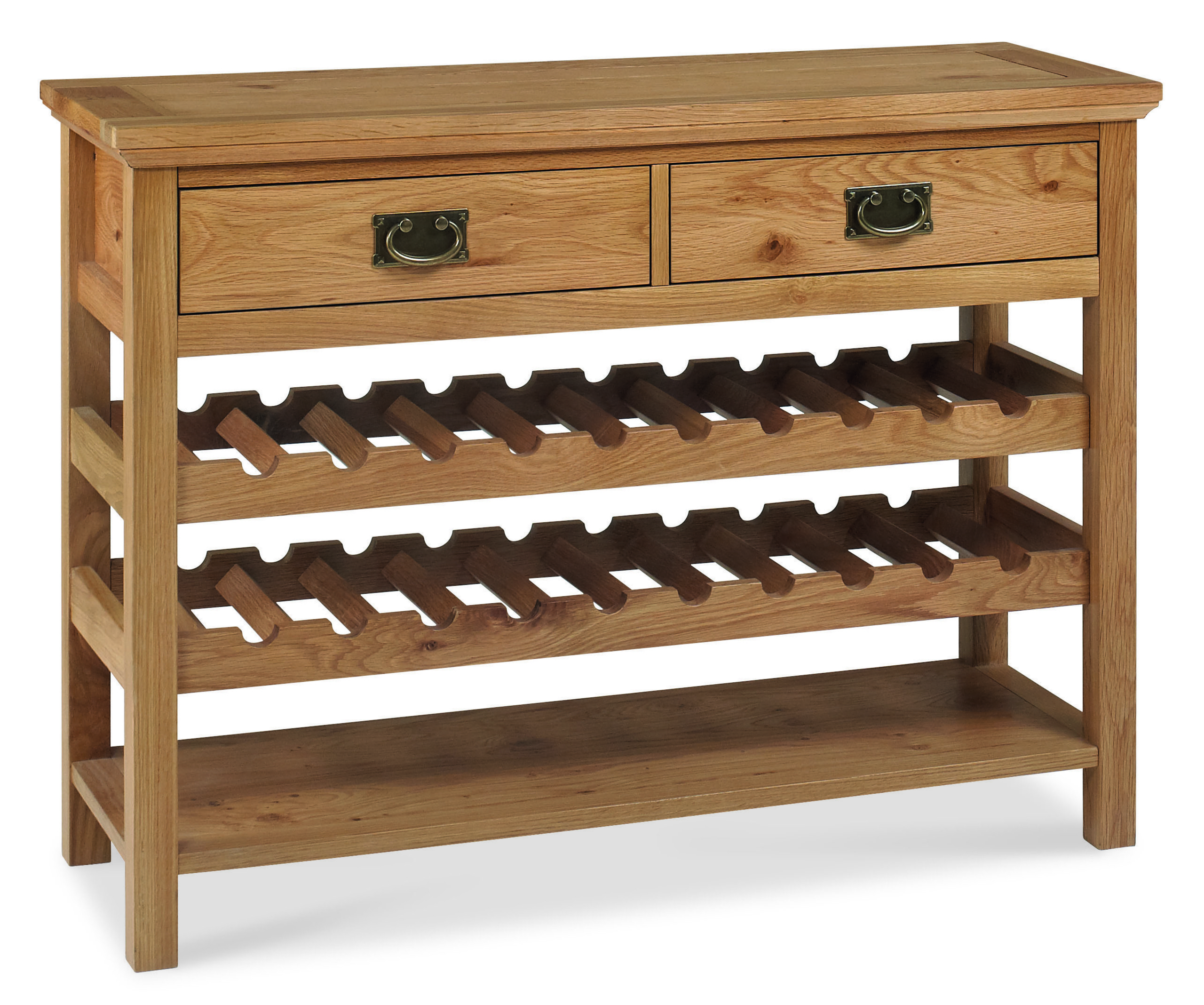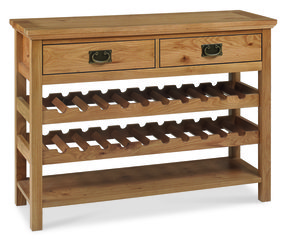 Debenhams Oak 'Provence' console table with wine rack- at Debenhams Mobile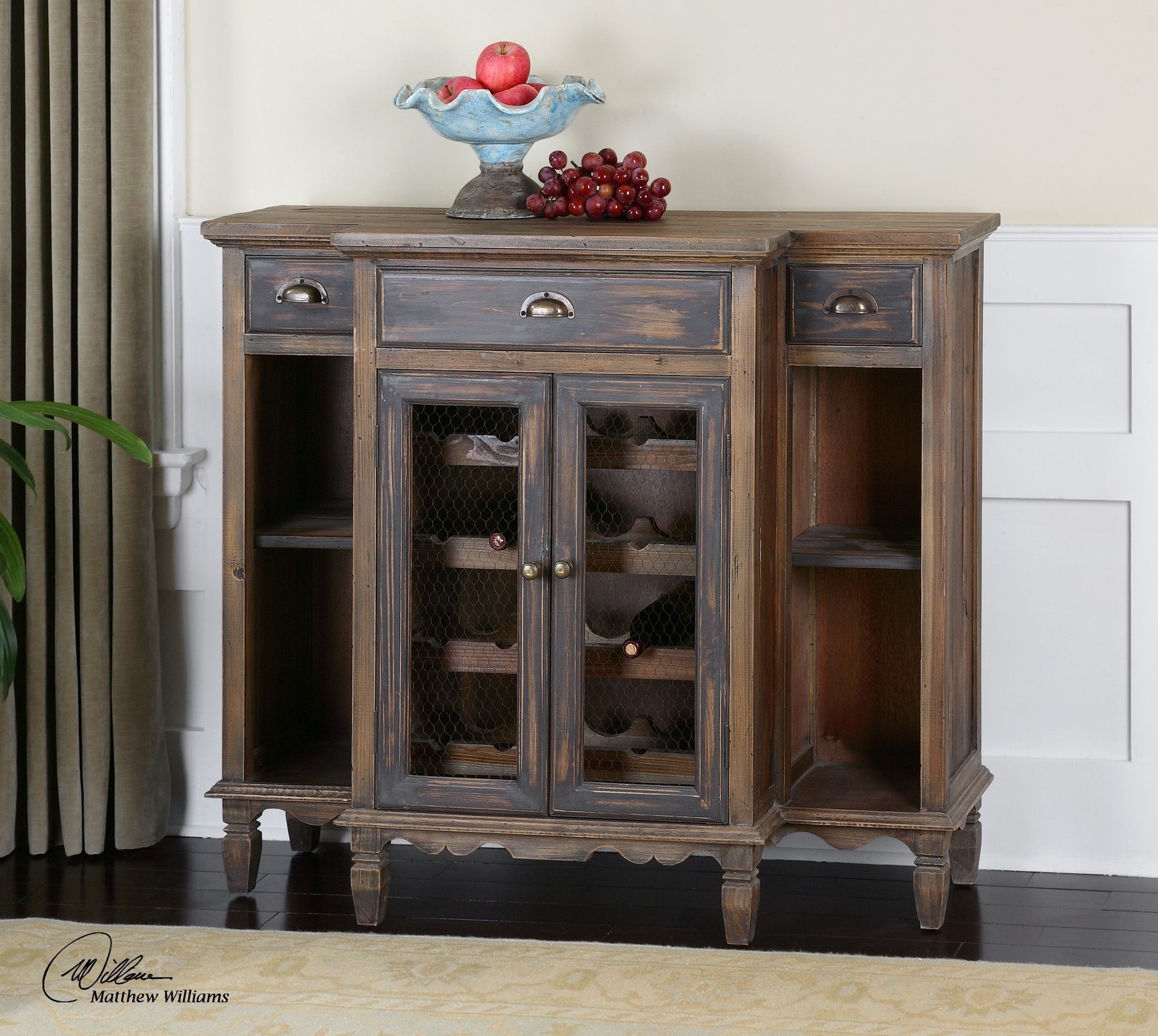 Wine cabinet with antique finish. It is made of wood and fitted with glass doors. Includes drawers and shelves for bottles of wine. Perfect as console table in all kinds of interiors according to taste.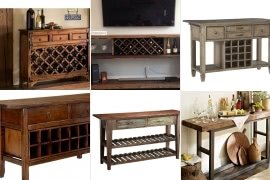 Console Table with Wine Rack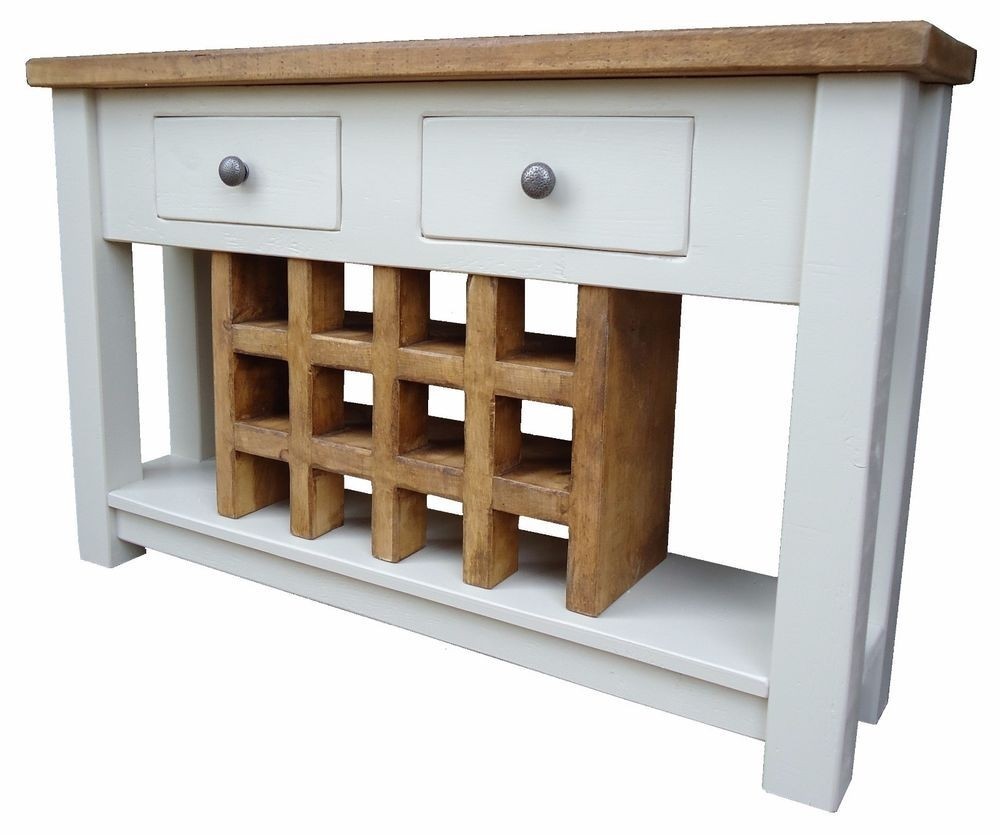 Console table with wine rack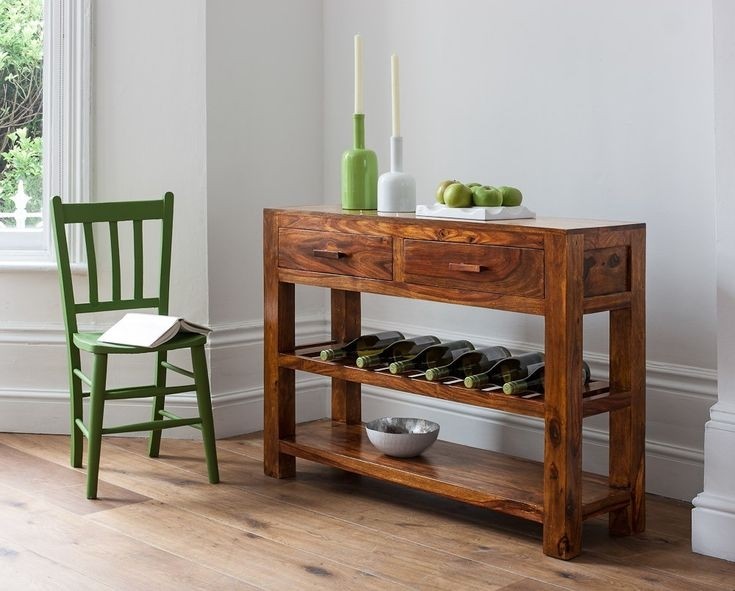 and wine rack table | Console Table with Wine Rack from PepperFry,Mumbai,Maharashtra,India ...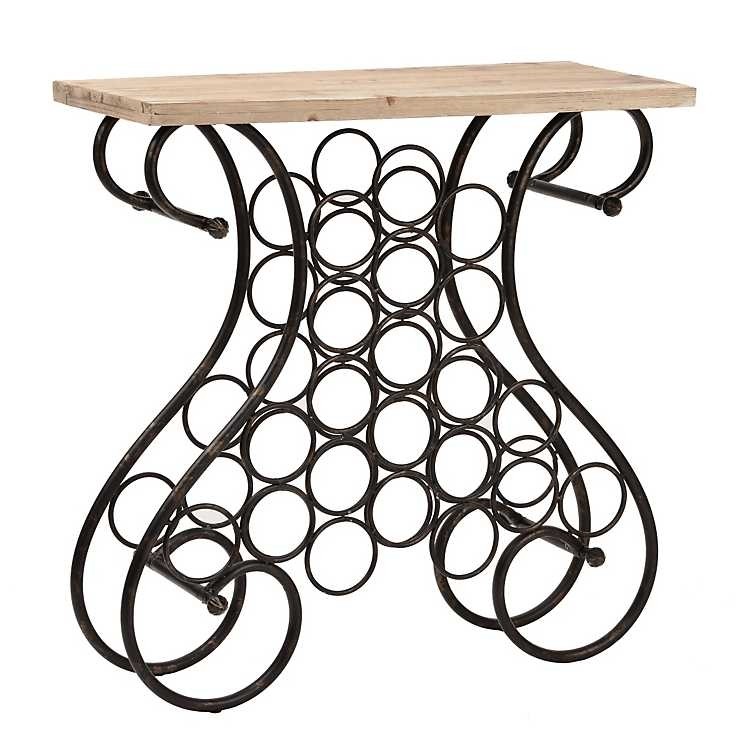 Console table with wine rack on the base. It is made of iron and fitted with wood top. Suitable for residential and commercial premises. It accommodate up to 21 bottles of wine.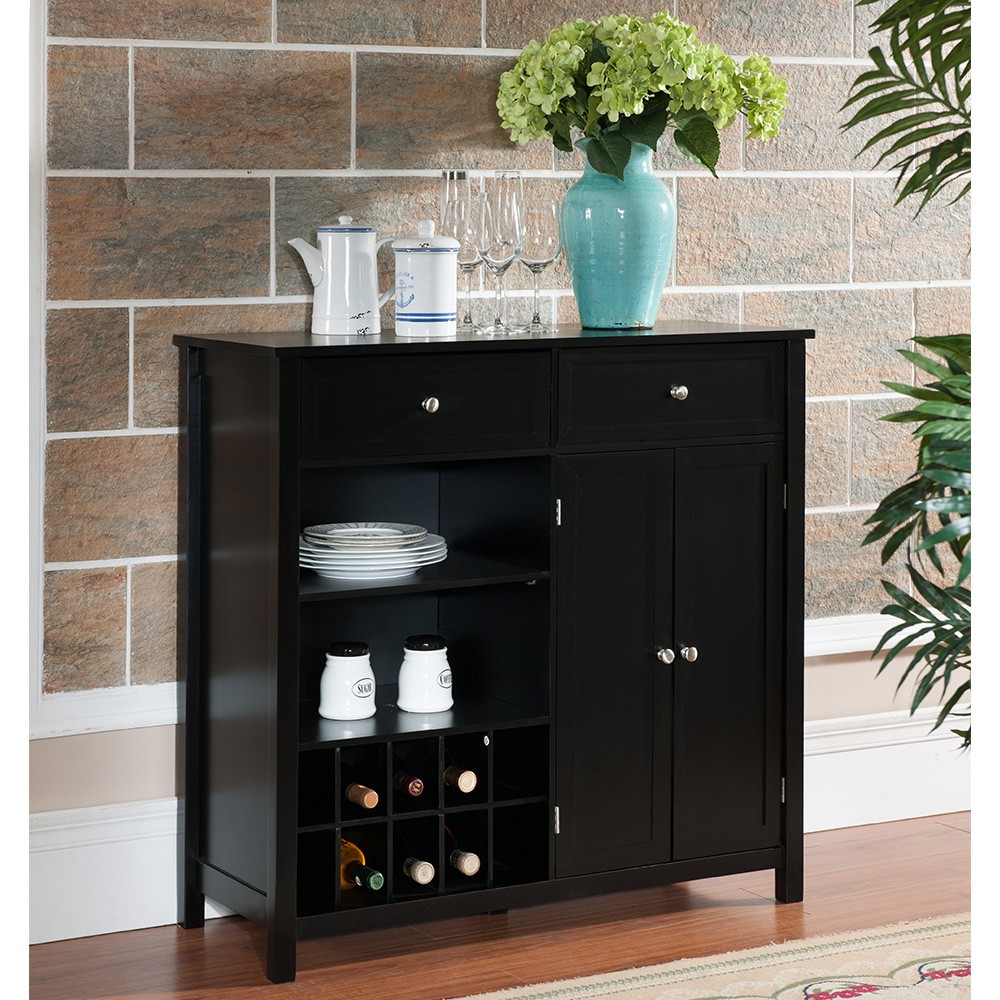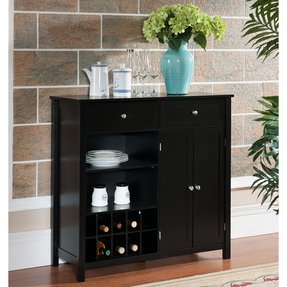 Elegance and practicality are the main features in this Wood Wine Rack/Sideboard Table with Drawers and Storage in Black Finish. The piece offers solid wood construction, glass doors, steel hardware, and very attractive appearance.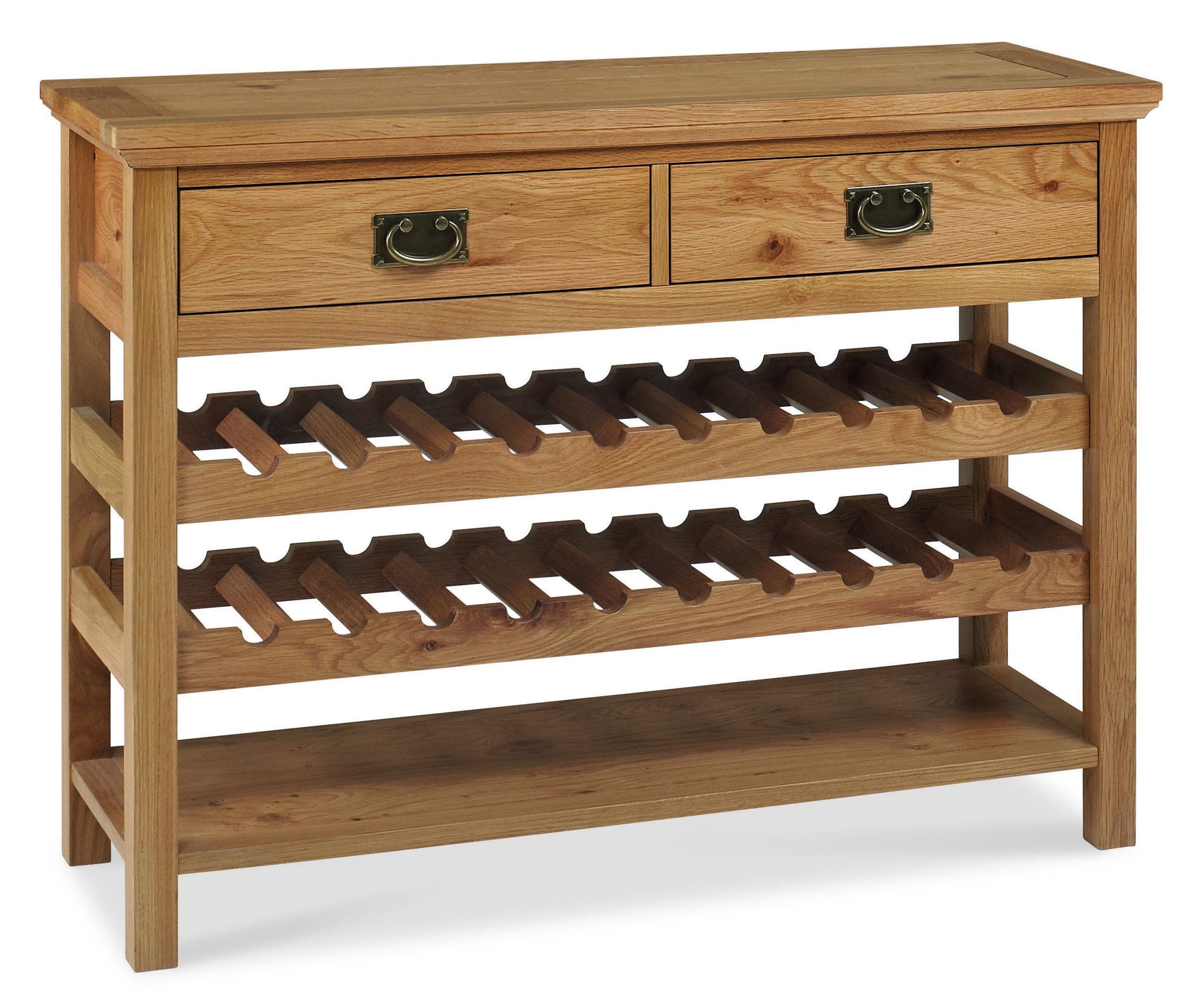 Stylish oak rack where you can put 20 wine bottles, with extra shelf for wine glasses and 2 spacious drawers for small items. Very practical wine rack can be also used as console table in your living room.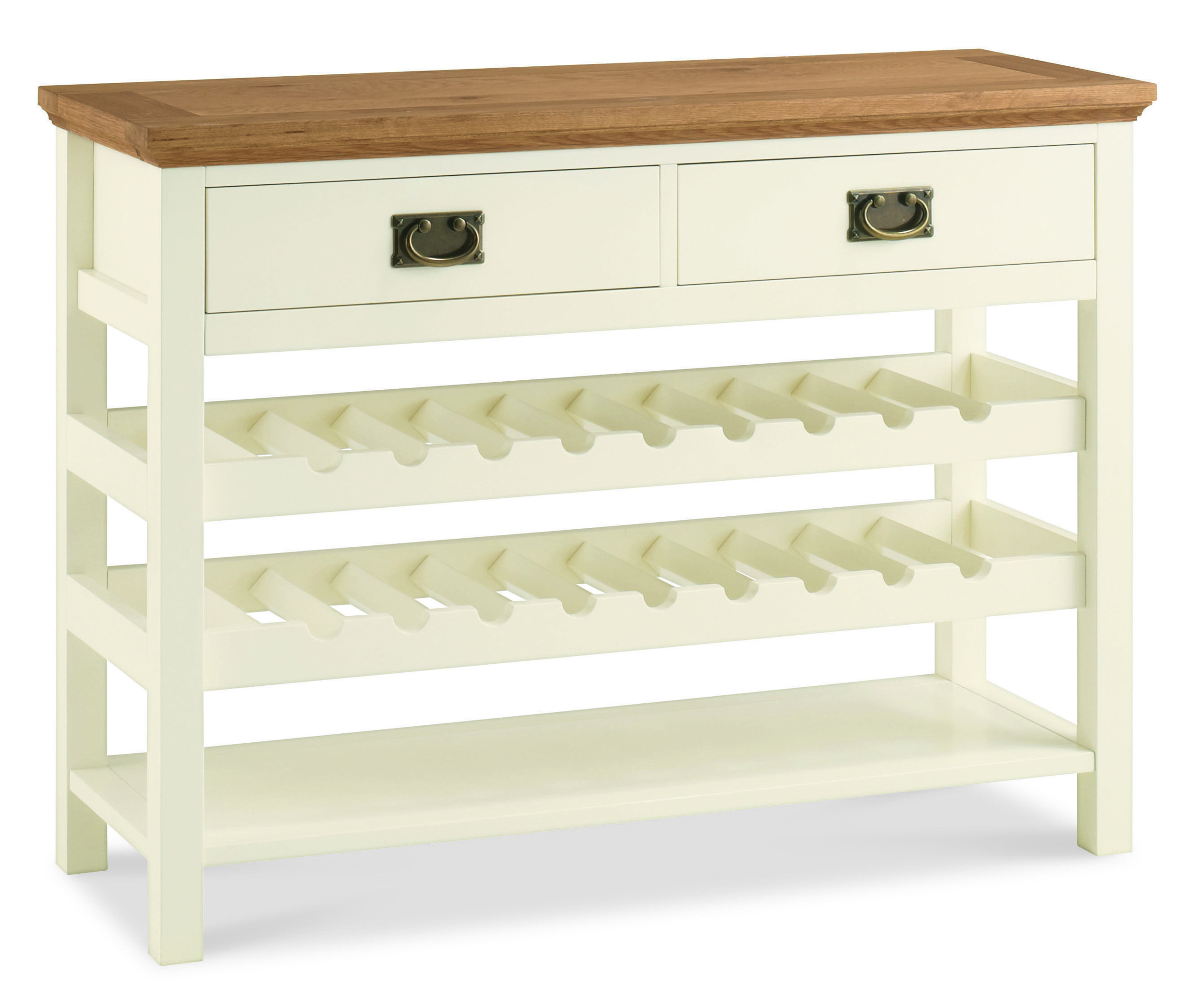 Provence Two Tone Console Table with Wine Rack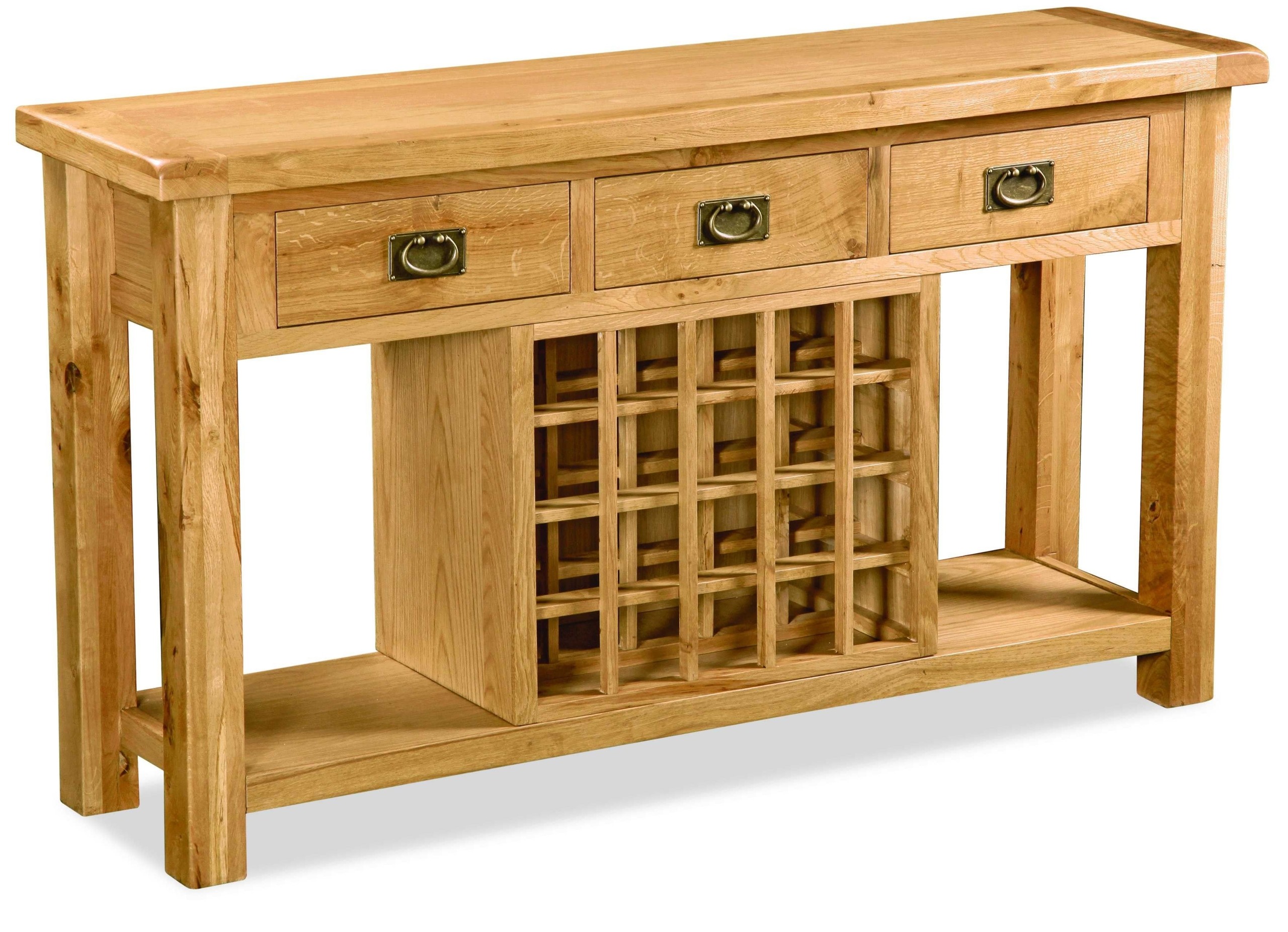 Amboise console table with wine rack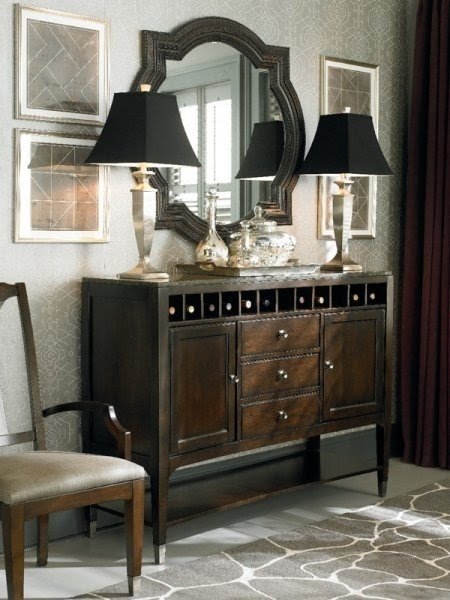 Dining Room Inspiration Gallery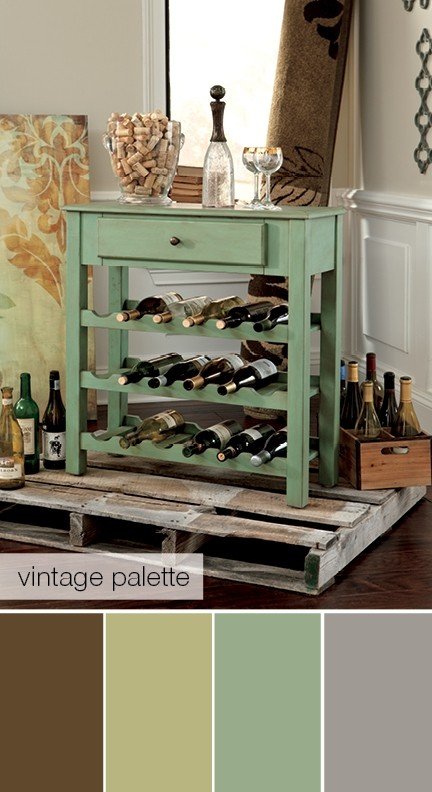 This stylish furniture was once a standard cabinet made of good wood. It is transformed into a console table with wine rack - profiled shelves, with openings for bottles - beautifully presented on wood, mint color.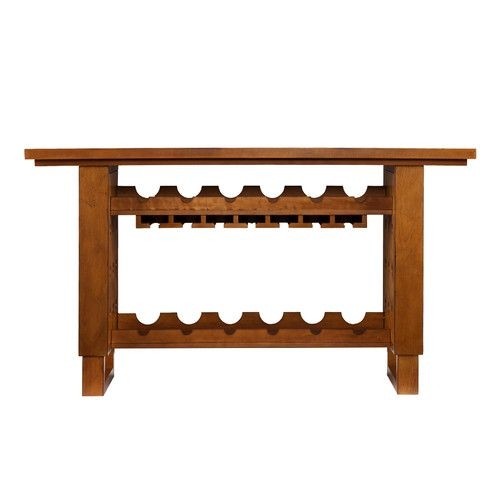 Southern Enterprises Ridling Console Wine Rack - Distressed Birch This console table has a wine rack with room for a dozen of your favorite wines and there's even a rack for your stemware as well. Plus holes on side poss for addl bottles!30.25"x54"x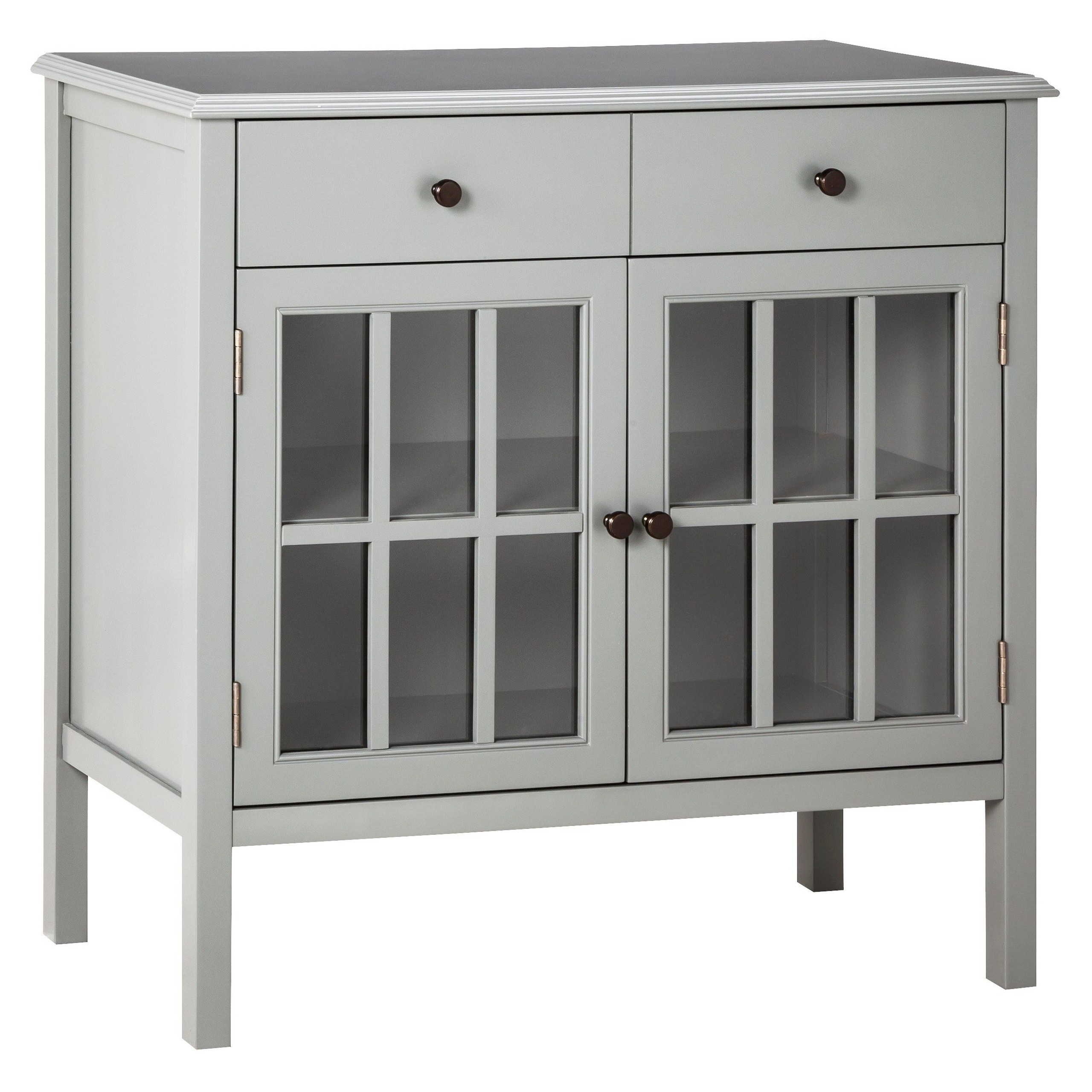 This kind of product is a storage cabinet that provides an attractive appearance and icreases the storage capacity of a room. It is made of MDF composite with metal hardware. Its maximum weight capacity is 250 lbs.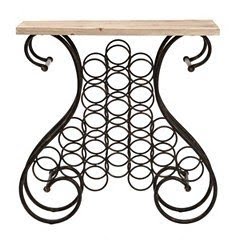 Wine rack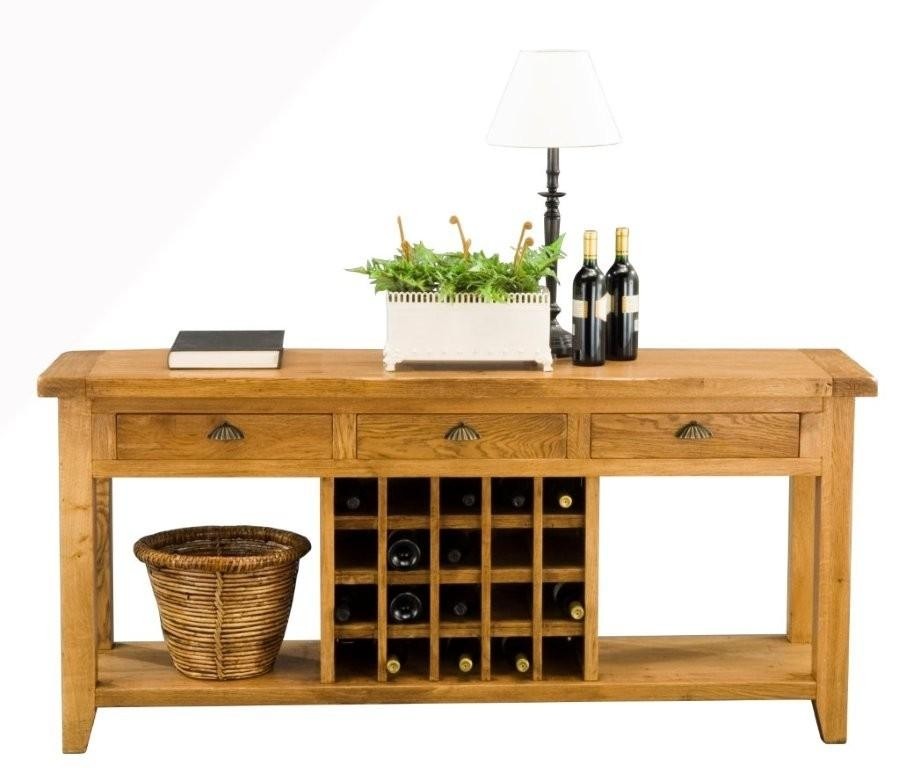 Vancouver Solid Oak Console Table with Wine Rack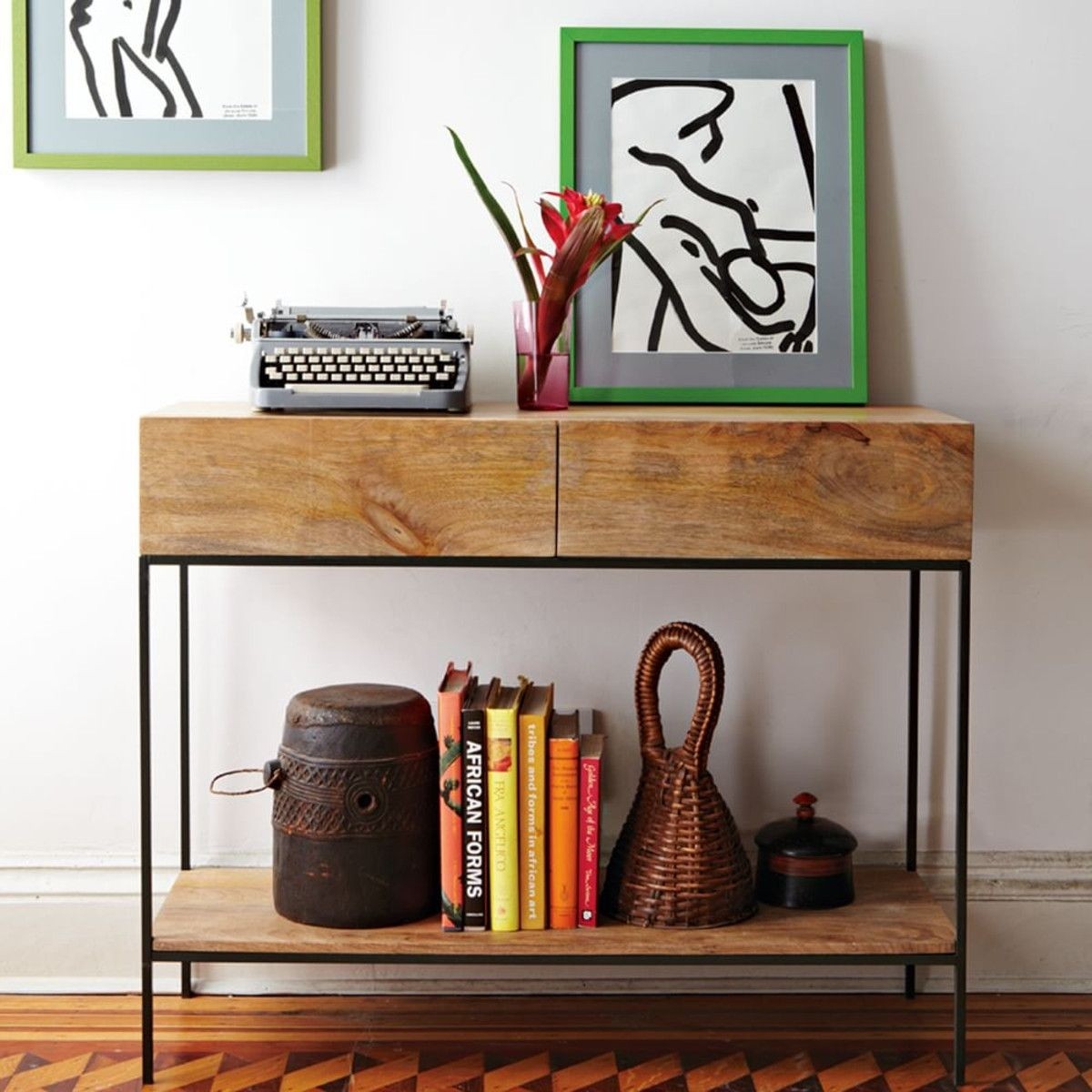 This piece of furniture is a durable storage console that features a storage shelf and two drawers made of solid mango wood. The frame and legs are made of an attractive and solid blackened steel. The overall size of this console is 42"w x 14"d x 34"h.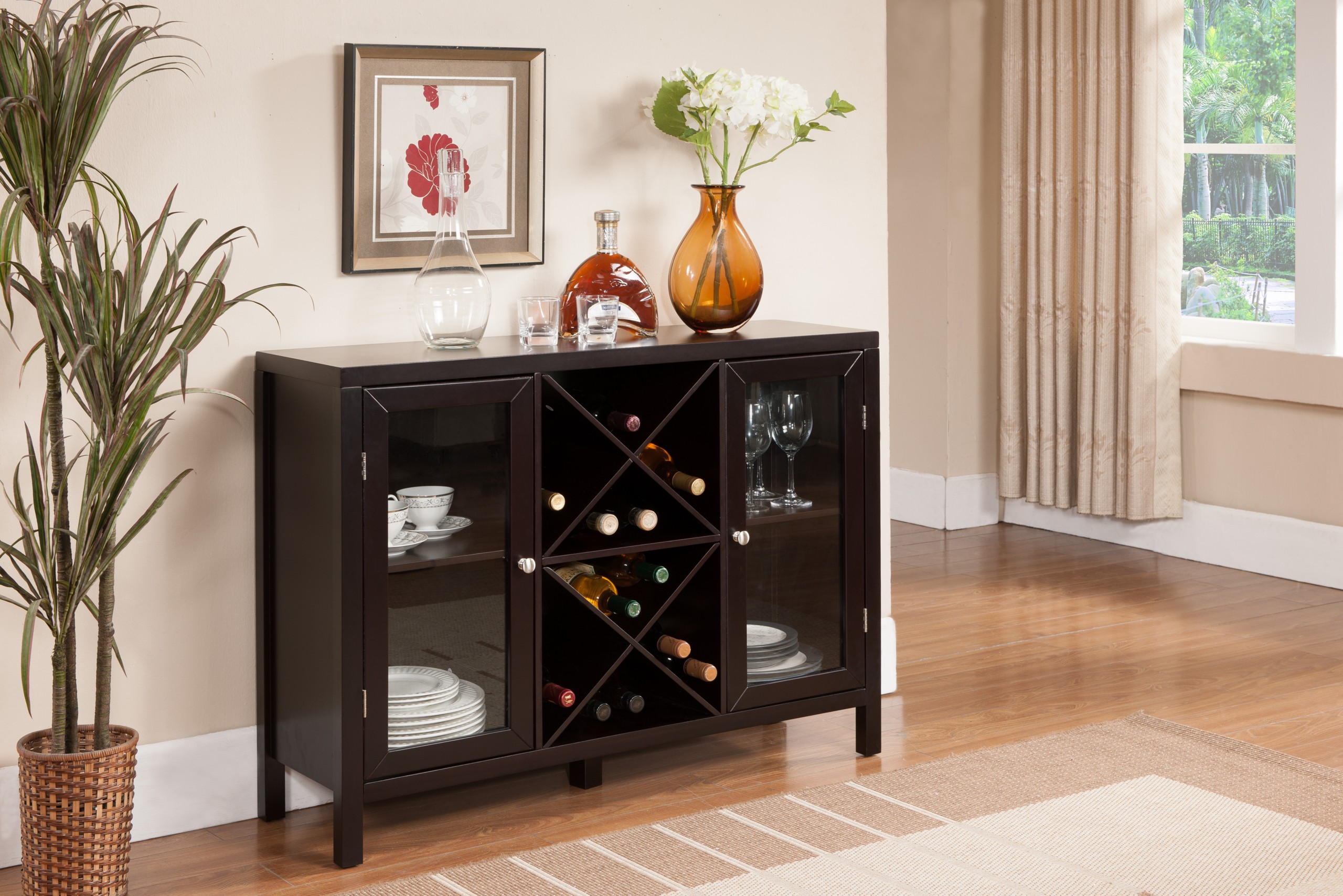 Cabinet wine and coffee service. Perfect for the living room or office, in which we welcome guests. The product is made of dark, elegant wood with glass inserts in the door. Extremely effective solution. At the same time very practical.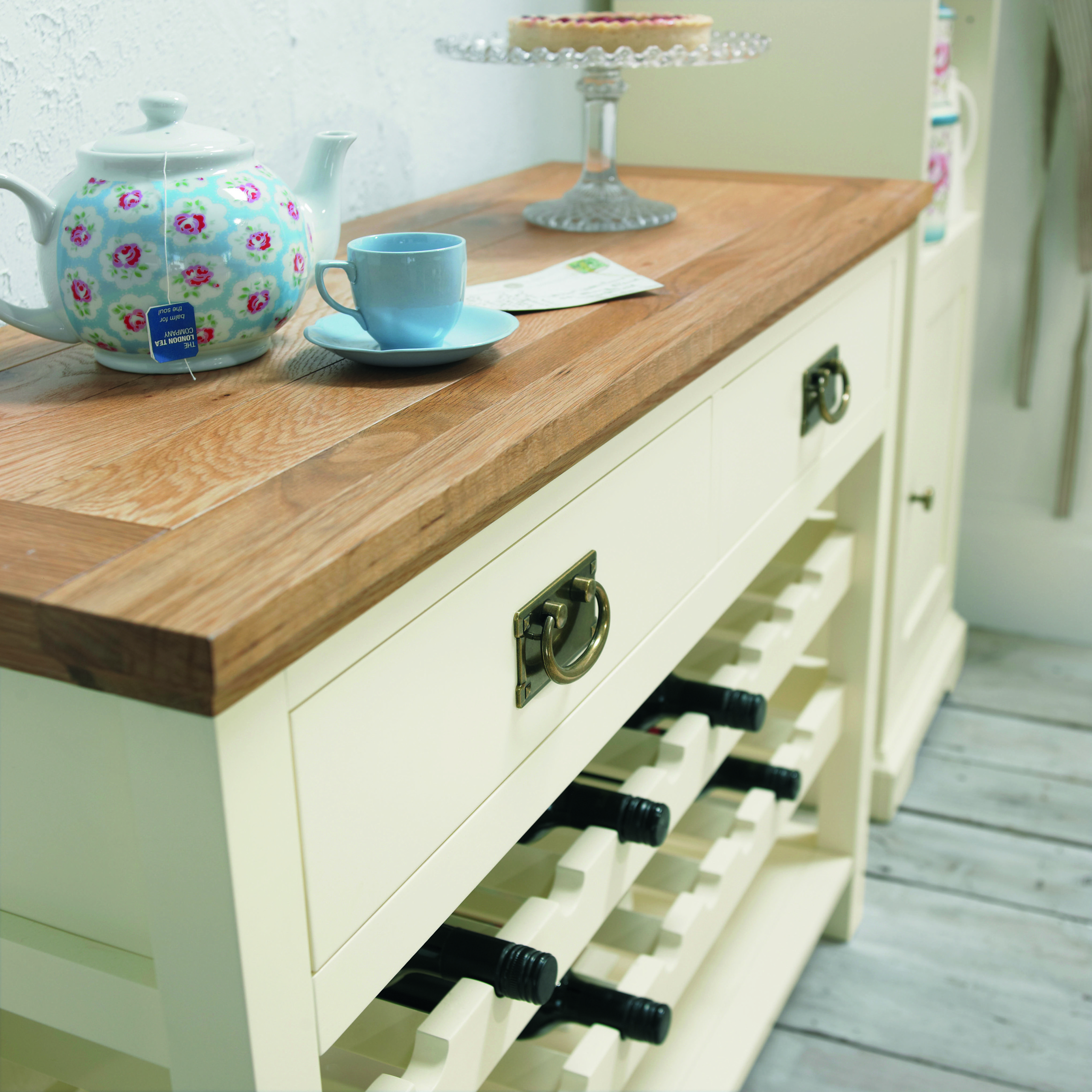 Provence Two Tone Console Table with Wine Rack 2 ofs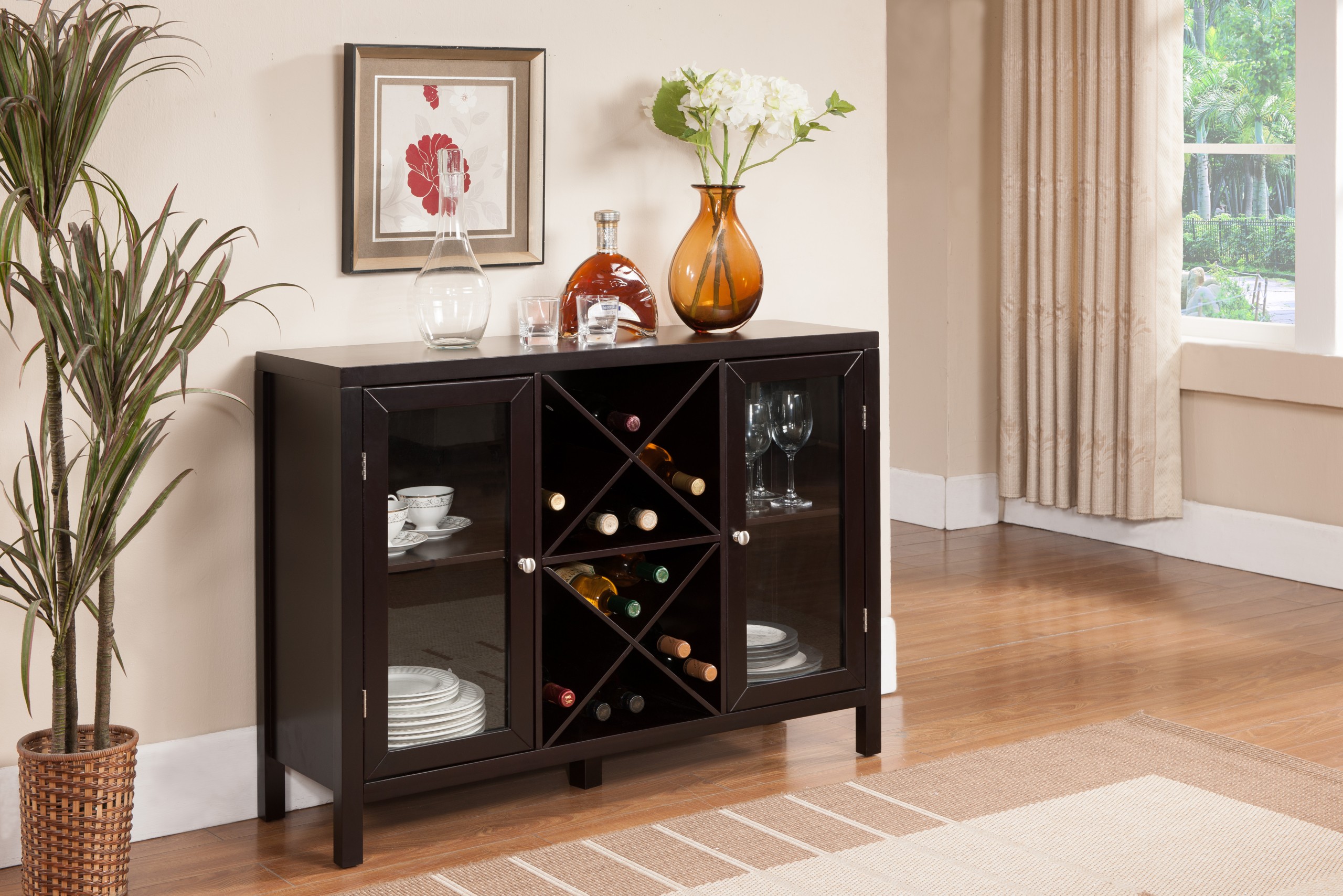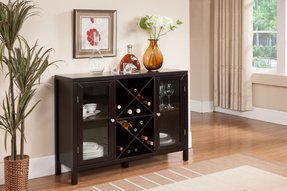 A functional console table that brings clean lines and graceful look to contemporary homes. Includes espresso-finished wood construction, 2 clear glass panel cabinets with shelves, and 2 X-shaped racks for storing bottles of wine.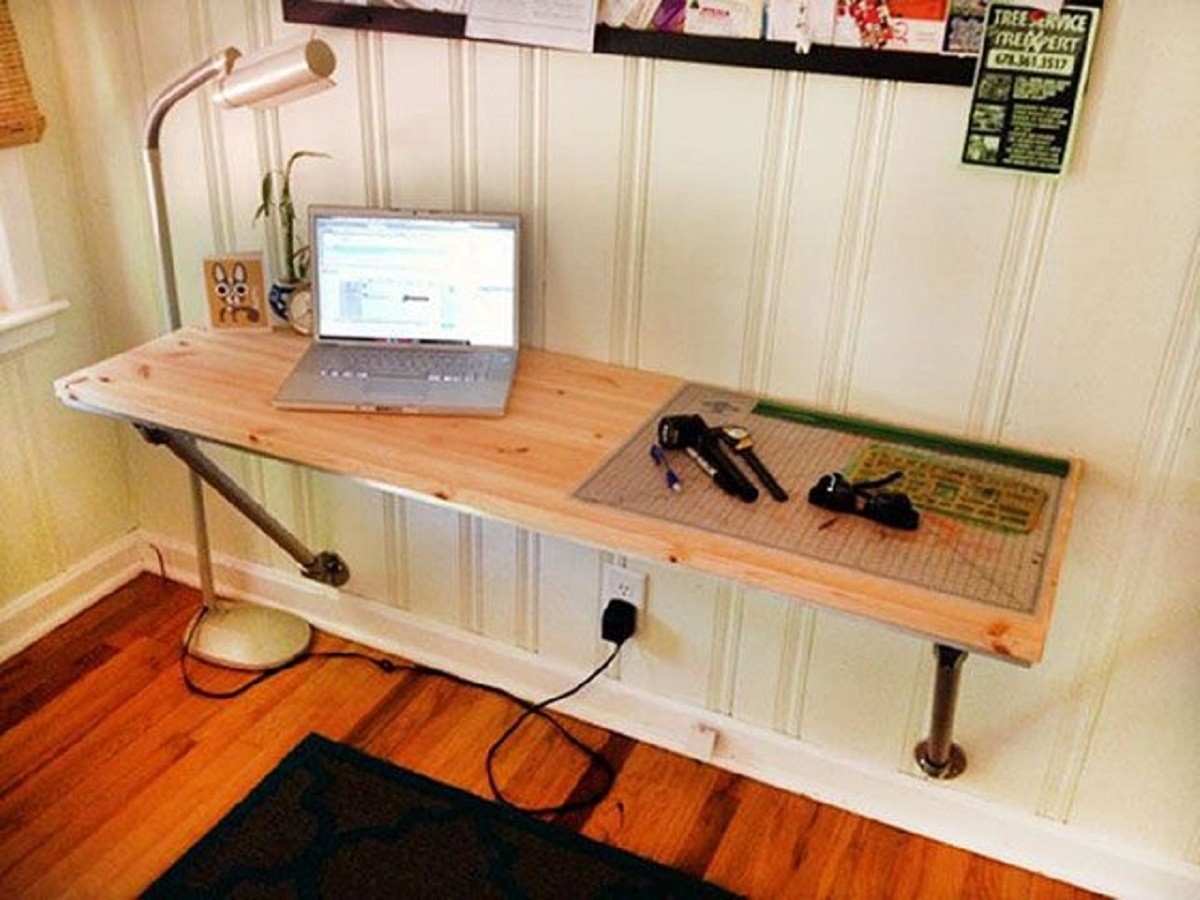 The space-saving console table is a great solution for small and functional interiors. A simple wooden table top that is fixed to the wall is versatile and works great as a desk or folding shelf. This is a very modern solution.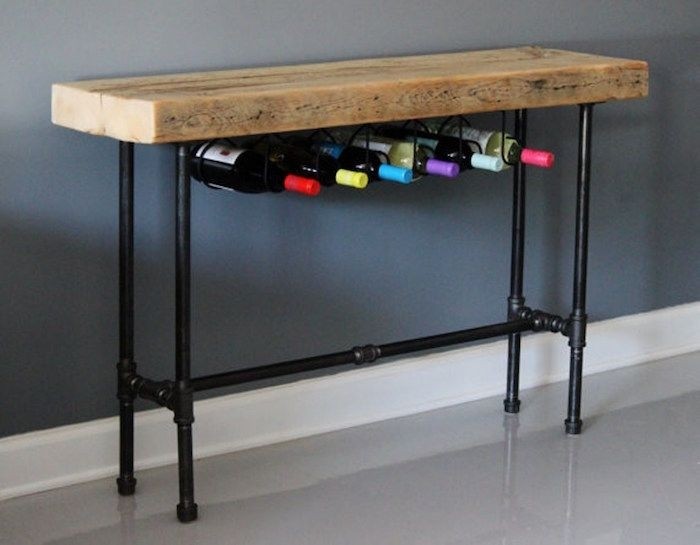 For the wine-drinker with an industrial-chic sensibility. #EtsyCustom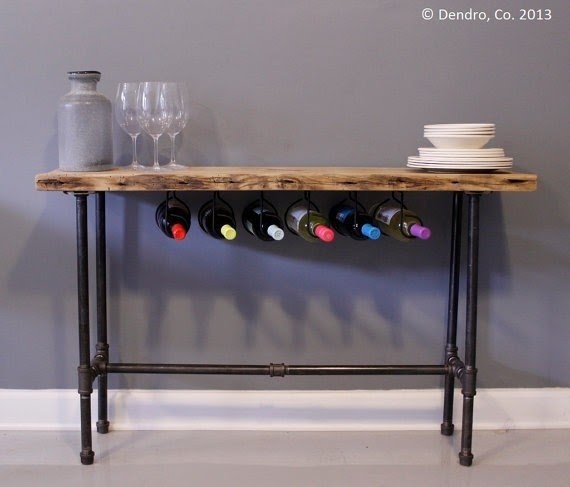 Bar table with wine rack. Would coordinate with a similar-finished, same-style coffee table from the same shop.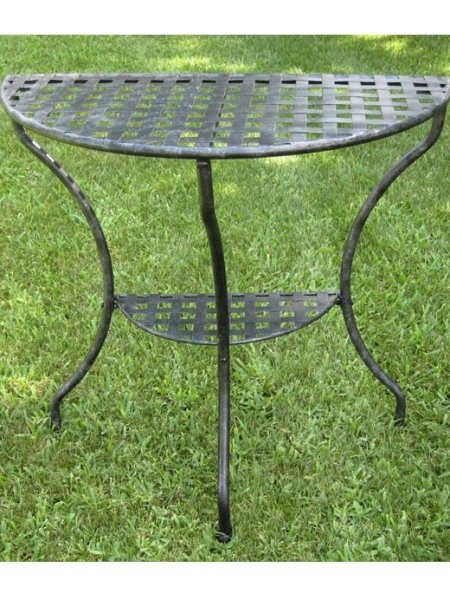 This wrought iron table is a very durable and long lasting solution for your patio. The table has a half moon design for wall placement and lattice construction to let the water through. It has been finished in antique black pewter.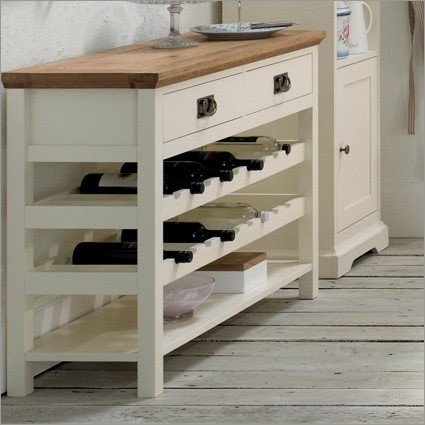 st clements console table with wine rack, 2 drawers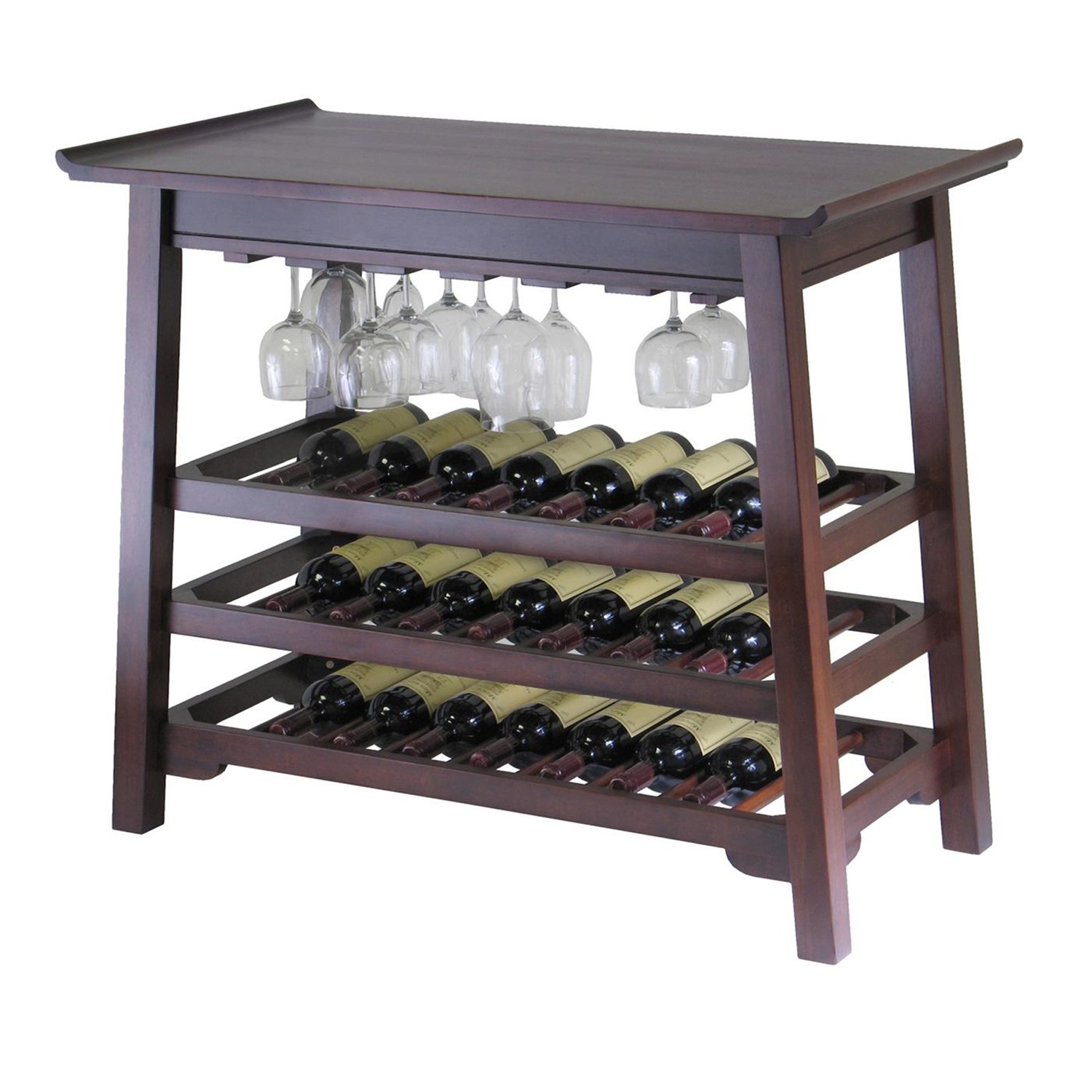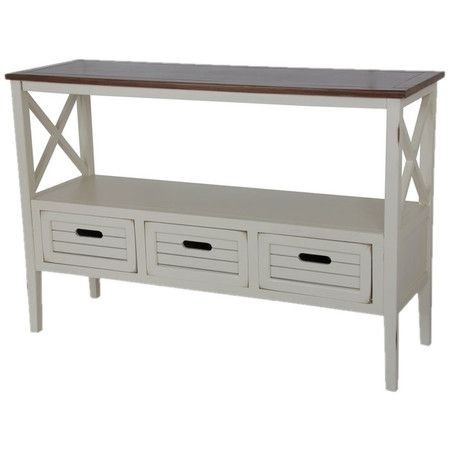 Harrells Console Table - could have wine rack on shelf, tray with liquor bottles, & wine glasses hanging upside down from top part