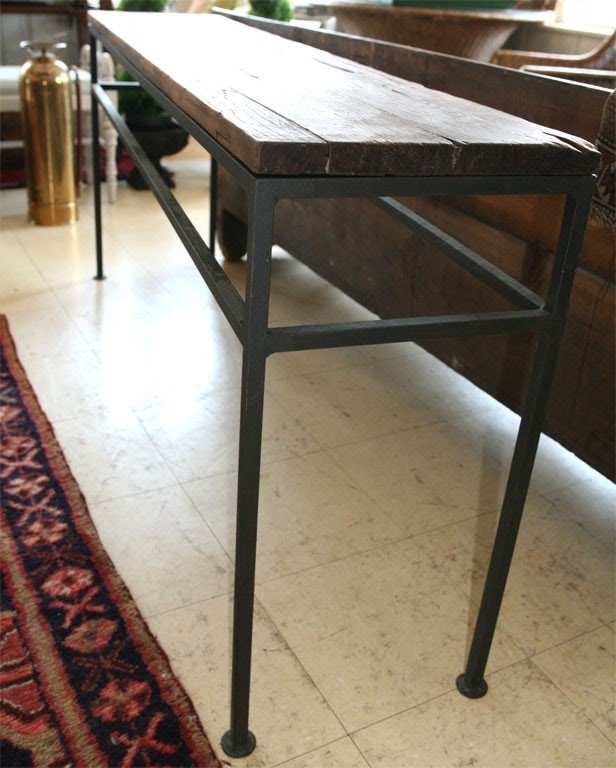 Home > Furniture > Tables > Console Tables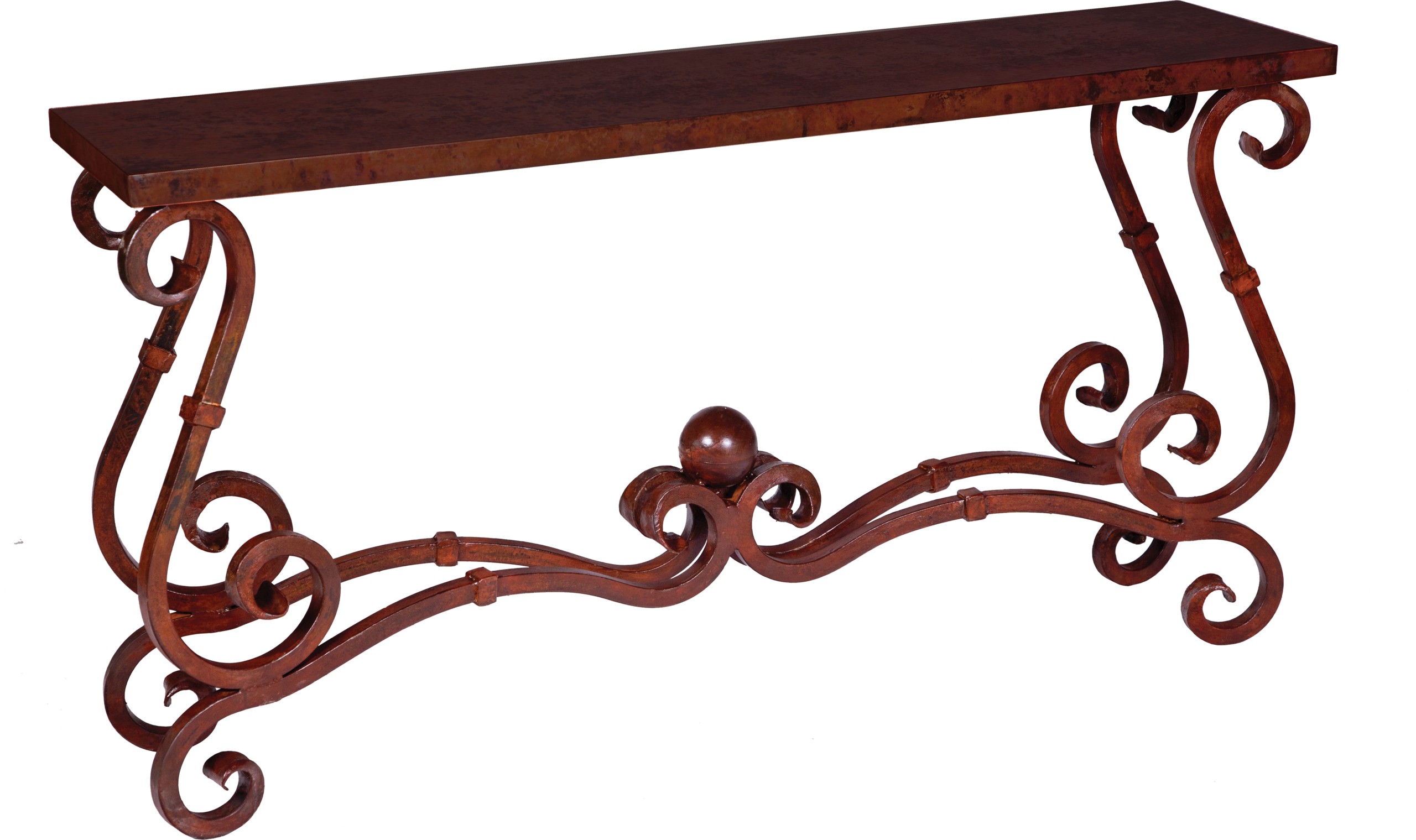 Embodying the essence of true artisan craftsmanship, this beautiful copper and wrought iron console table distinguishes itself with a characteristic intricate base, featuring smooth curves and swirls.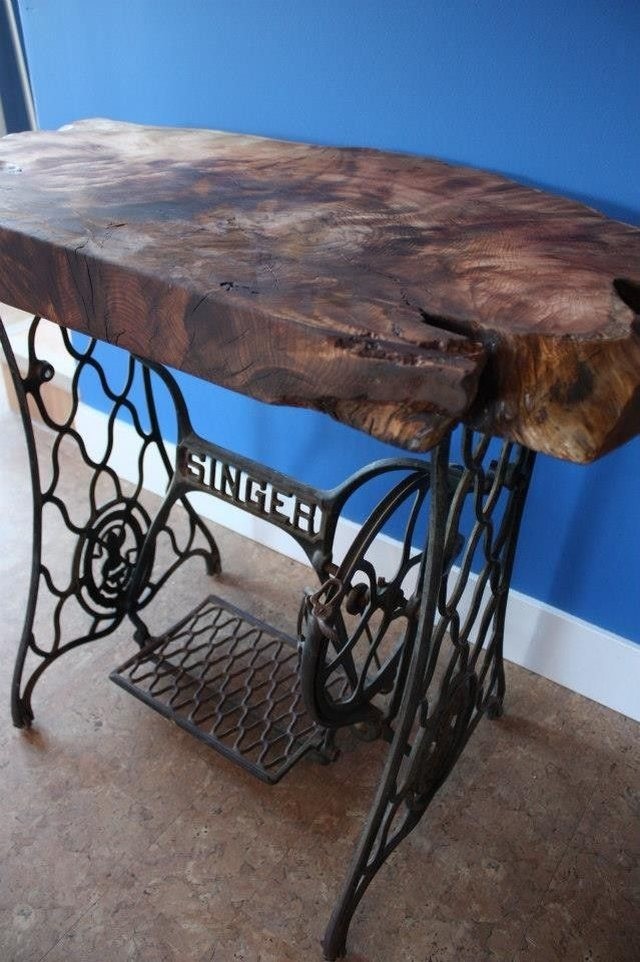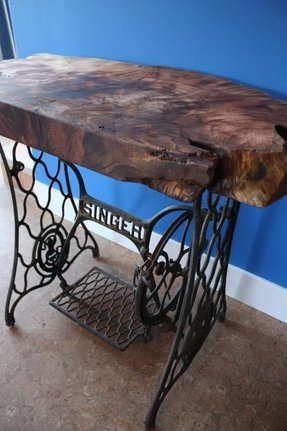 Designed of a repurposed, old-fashioned sewing machine, this table boasts of unique silhouette and vintage flavor. The base is made of powder-coated iron, while the top features a large piece of thick wood, firmly attached to the beautiful metalowrk.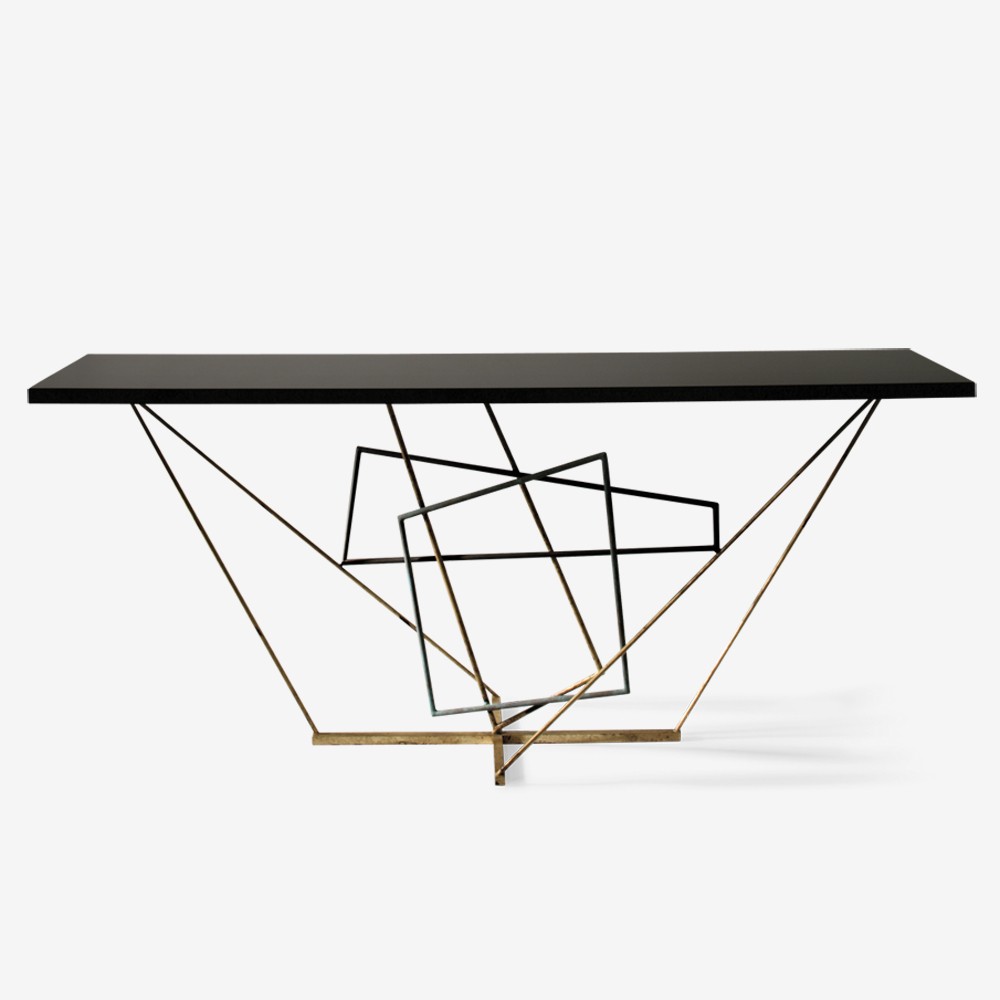 Unique console table with geometric rhomboid base. The table, next to the dramatic form, sports an interesting mix of finishes: from scratched gold, through fired copper and verdigris, up to black lacquer top.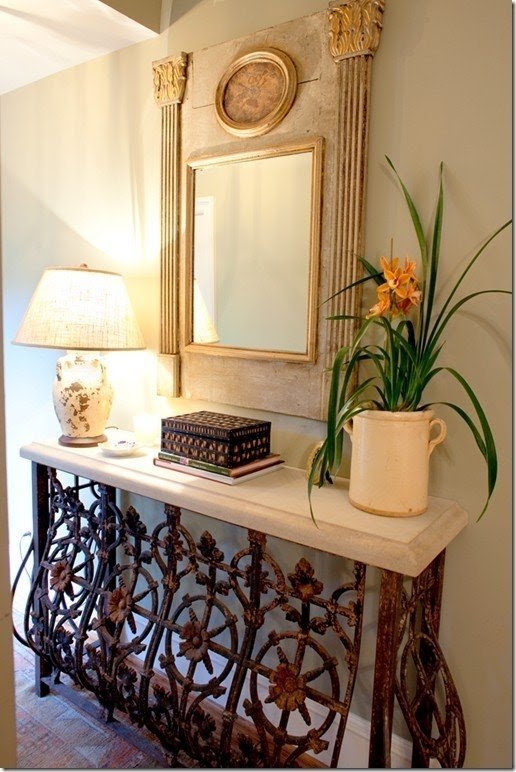 The slim design of this impressive console table base makes the living room or hallway look unique. The decorative metal base of wrought iron is durable and permanent, and the subtle decorations add to its lightness.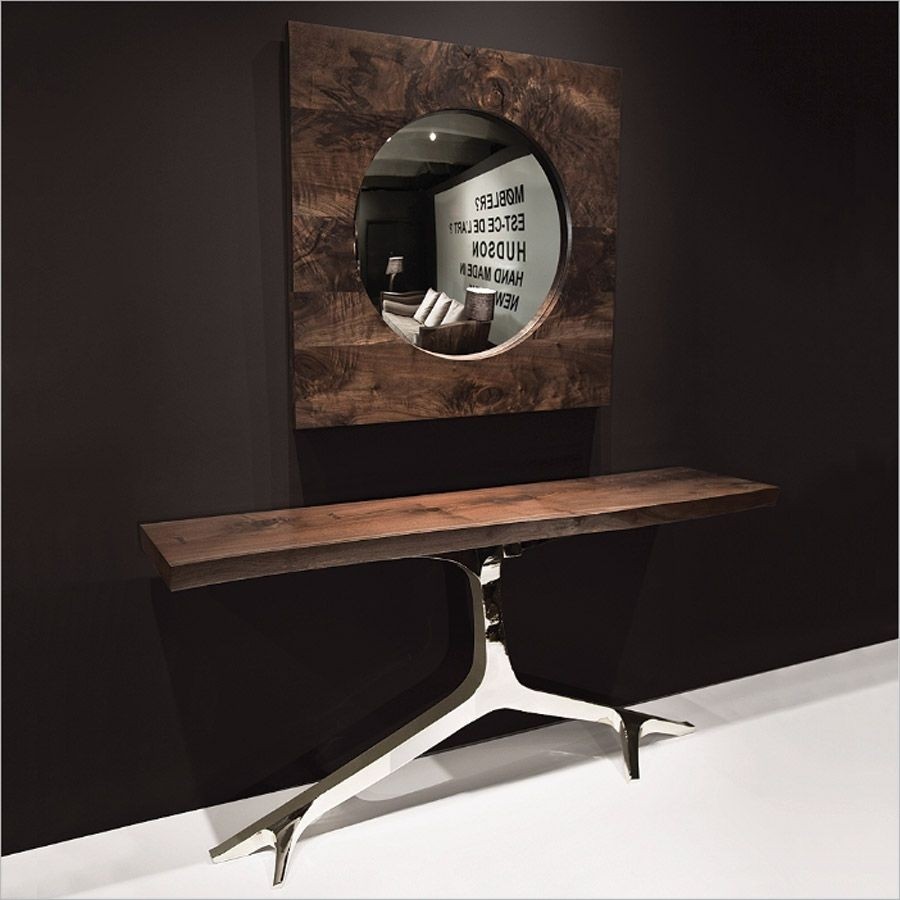 Emanating with modern elegance and captivating design, this console table stands on a highly-polished chrome base, holding a thick wood top. The table comes with a round mirror that is embedded in a square wood frame.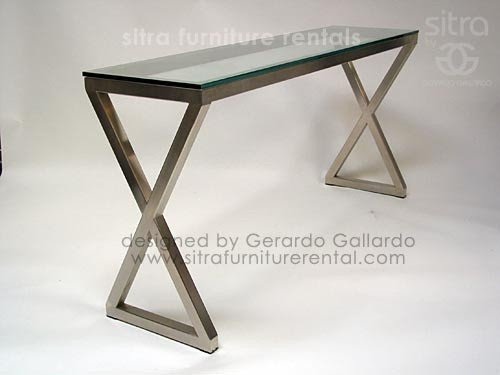 Console Tables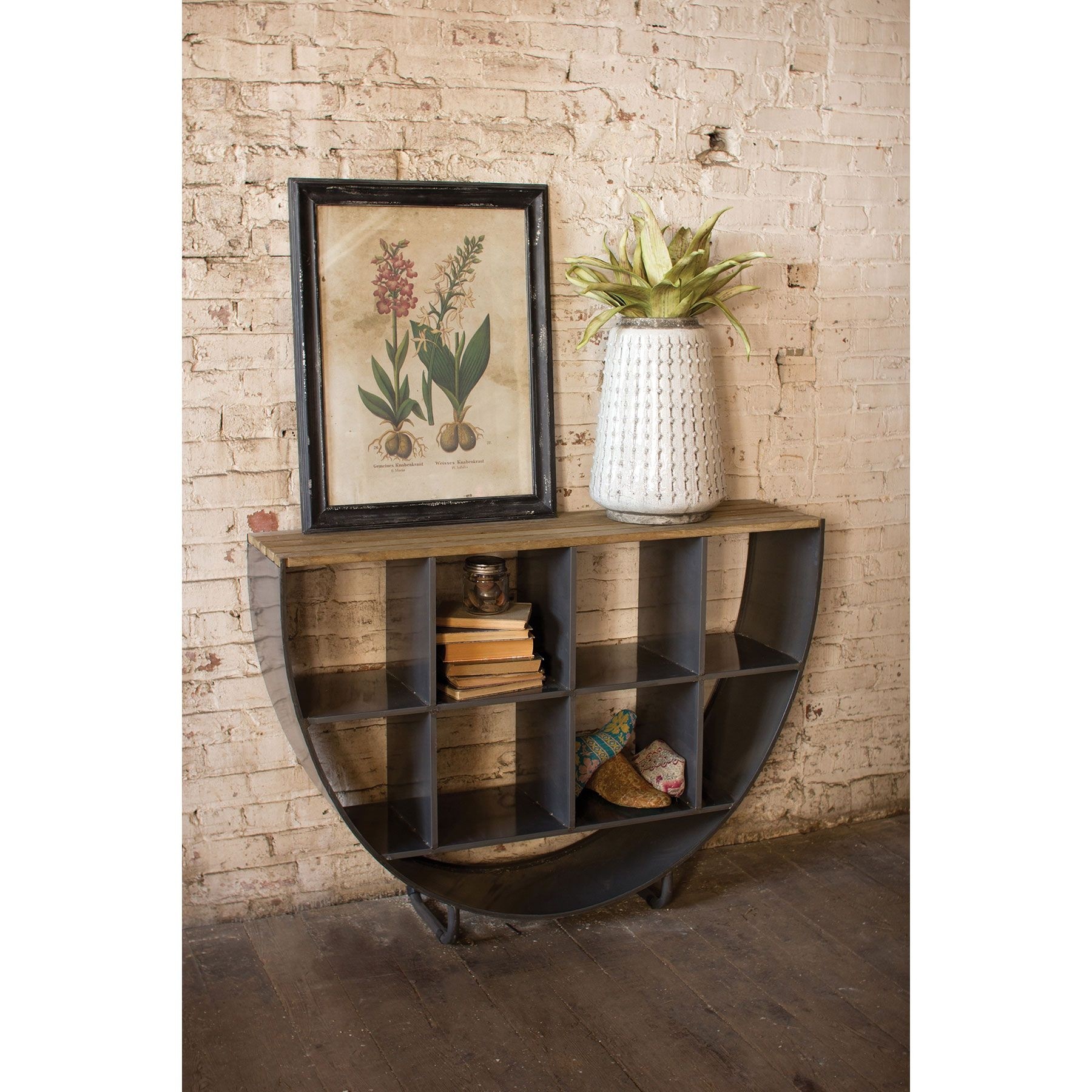 Scoop Cubby Console Table | 48"W x 12"D x 34"H - - ($898.00) $550.00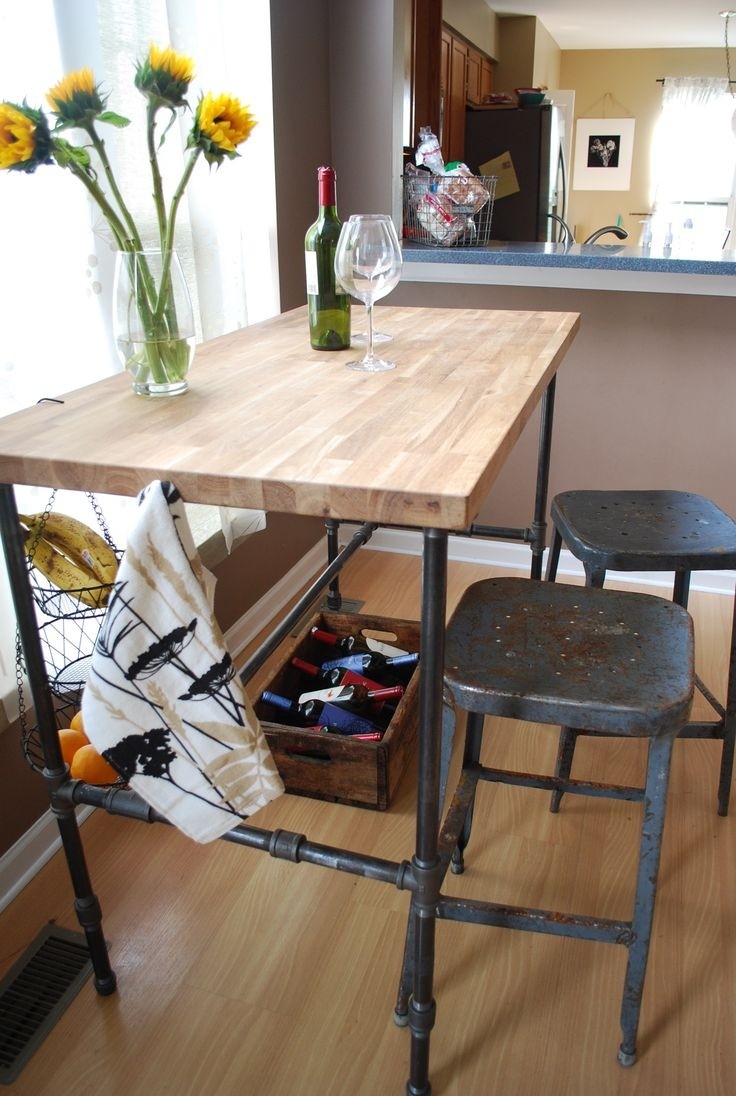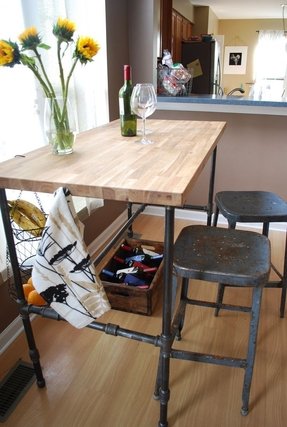 Industrial Bar Table Kitchen Island
Console table in industrial style. It is mounted on pipes base made of iron and reinforced with solid supports. Rectangular top is made of wood. Great addition to the dining room, living room and more.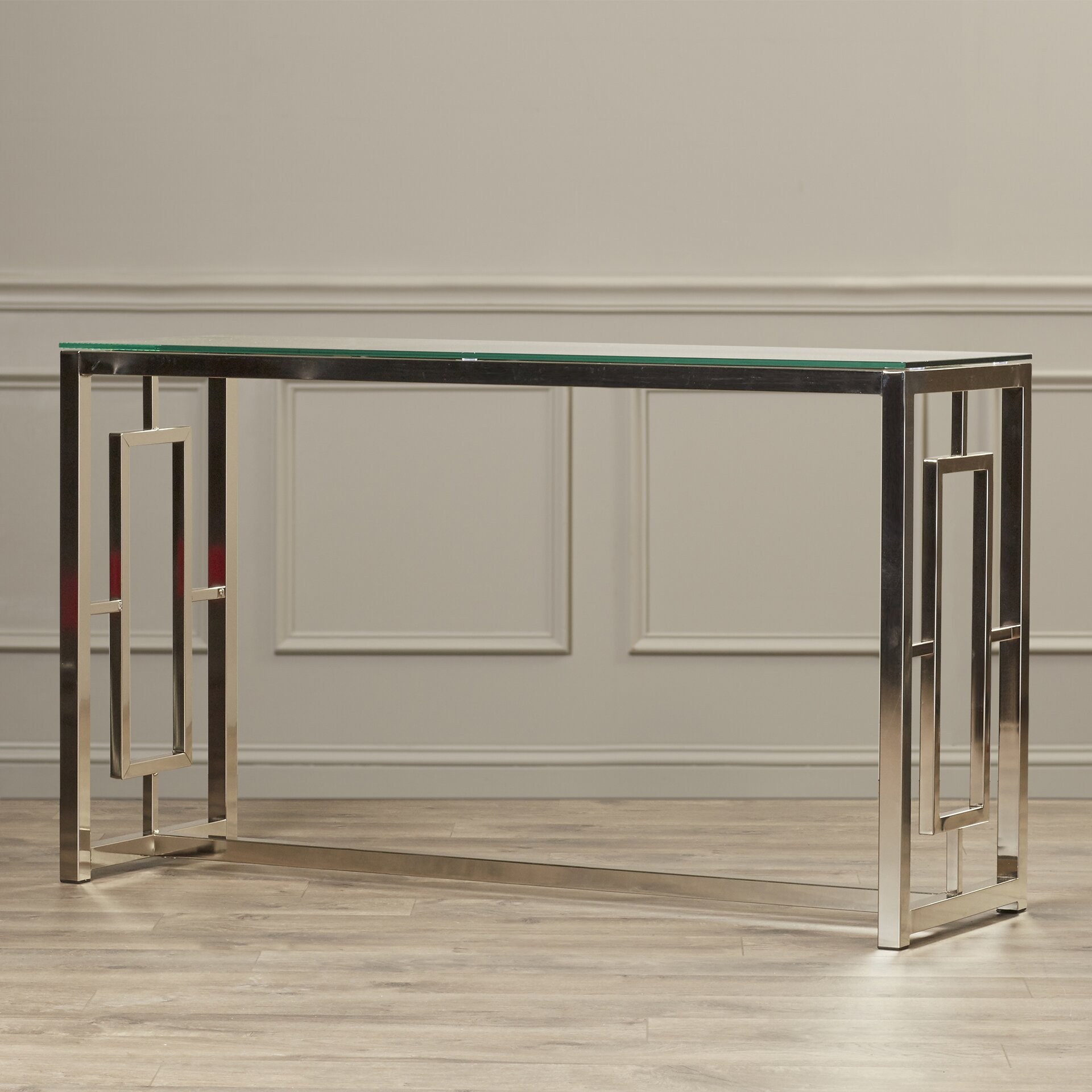 Swanson Console Table
This console table is the ultimate choice for your contemporary styled interior, making sure it looks just wonderful and provides the functionality you need. The metal and glass construction looks charming and stylish.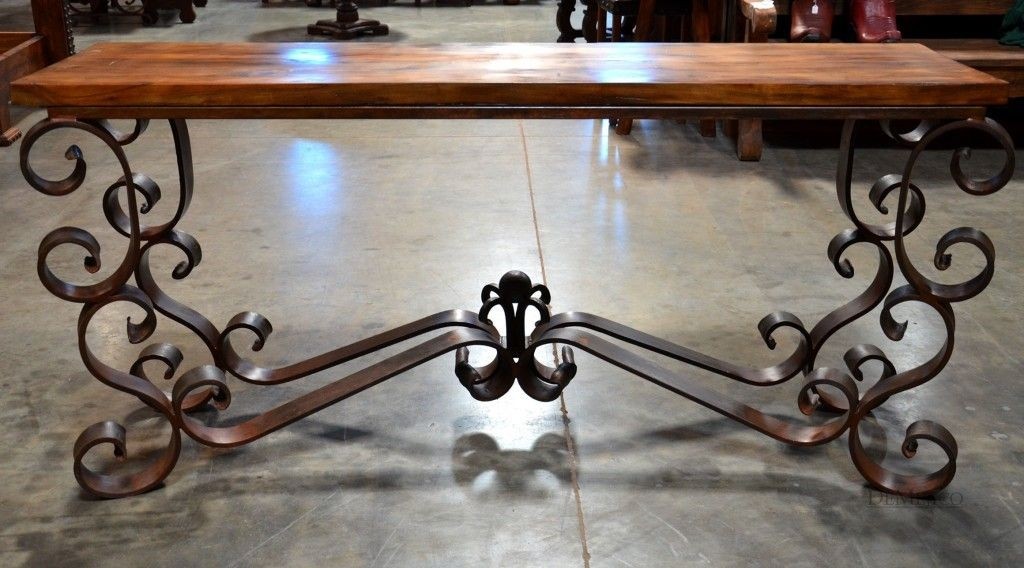 Dimensions: L 72″ x W 16″ x H 34″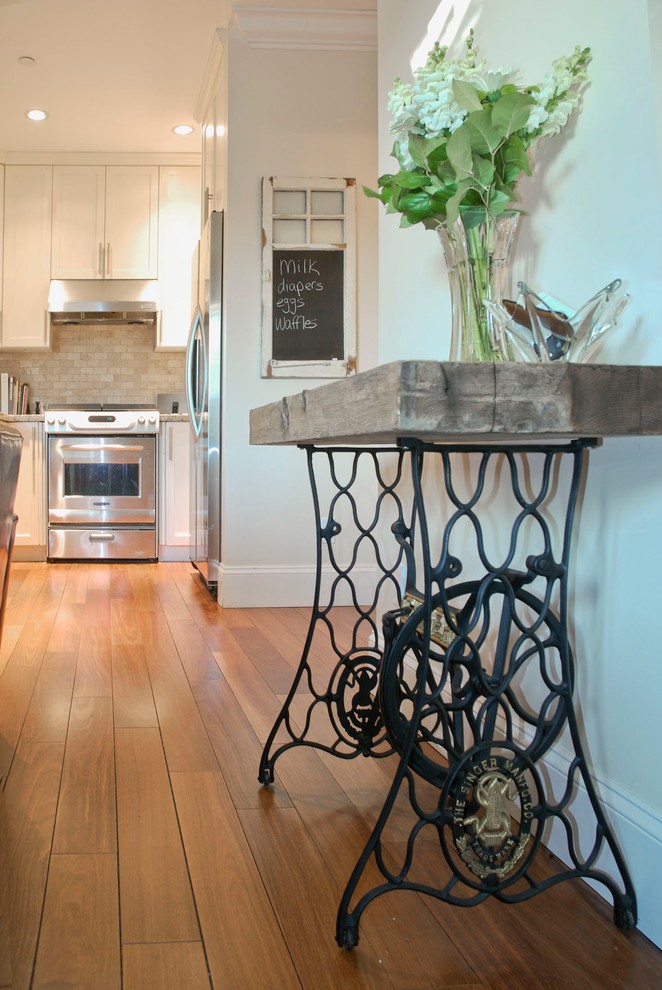 Mesa de antigua máquina de coser, utilizada como consola • Old sewing machine used as a console #recycling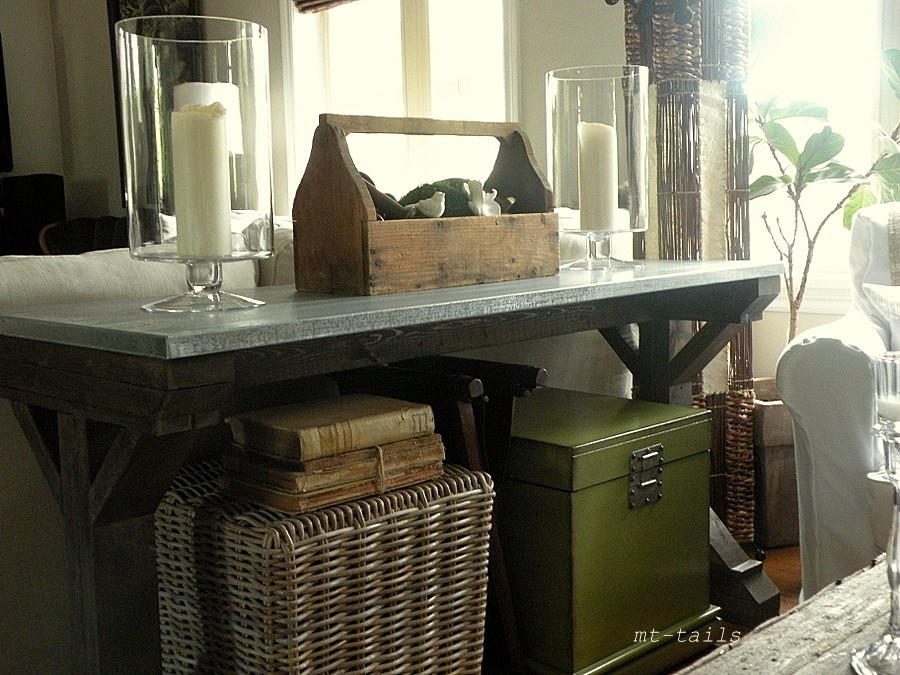 DIY x-base farmhouse console table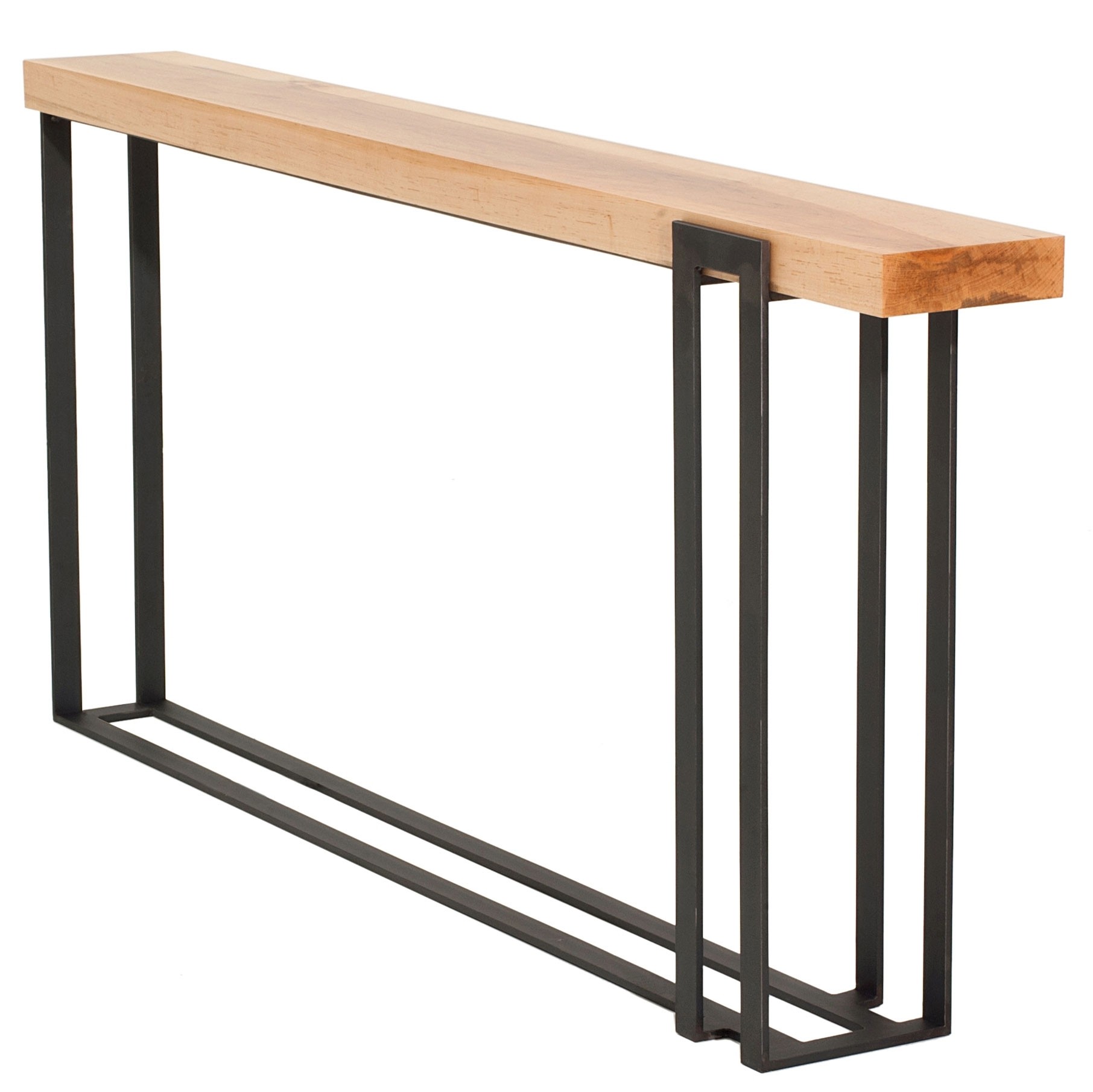 Home > Tables > Console Tables >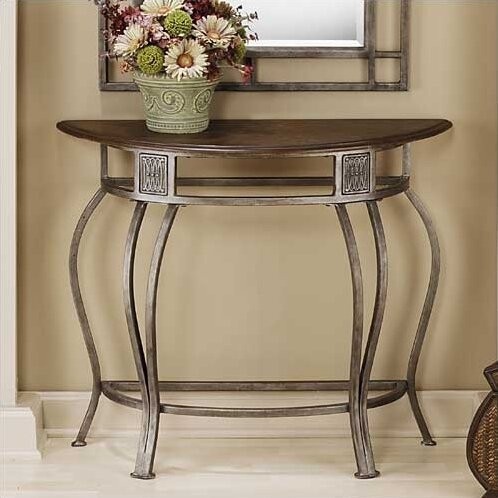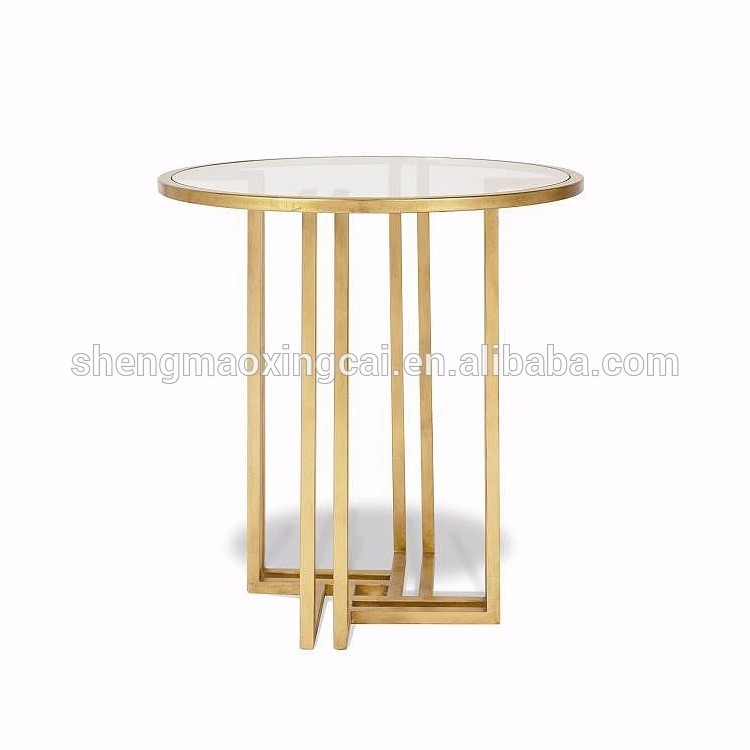 Archive Home and Monarch (MN5509) HARLOW TABLE - GOLD century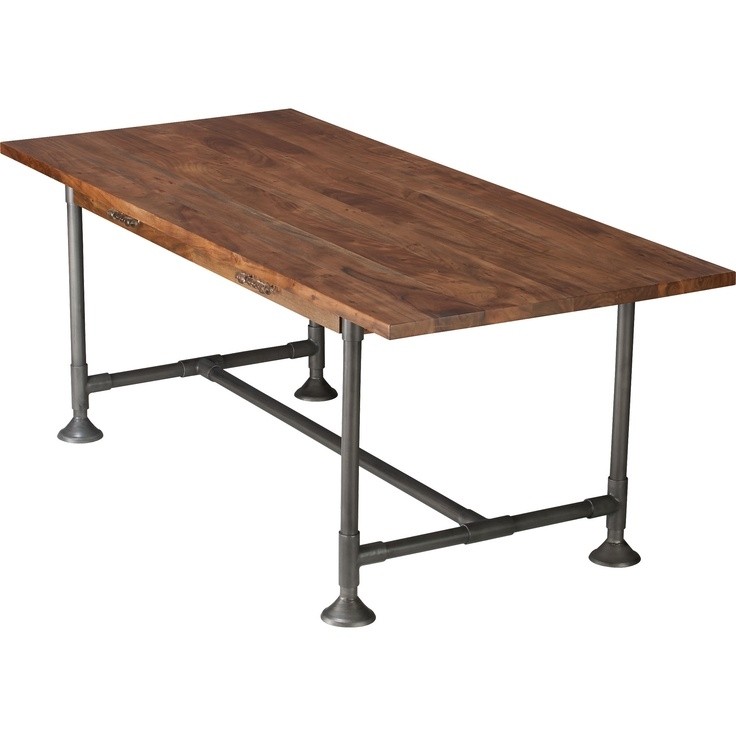 Take a look on console table base.Industrial solutions are fantastic in every home.Raw,modern yet natural. Imagine black plumbing, galvanized pipes can be a great base for a kithchen table. Together with walnut wood will turn your house into Manhatan's loft!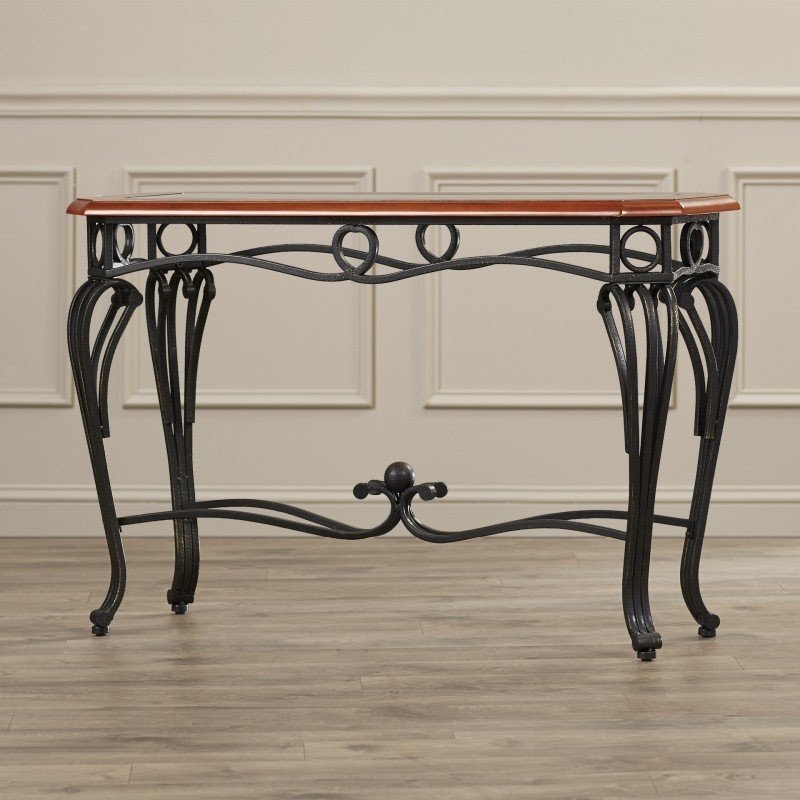 Broughton Console Table
If you're a fan of original but functional solutions, this unique console table is gonna perfectly fulfill your expectations. Check it out and enjoy the best quality and a brand new design in your living room.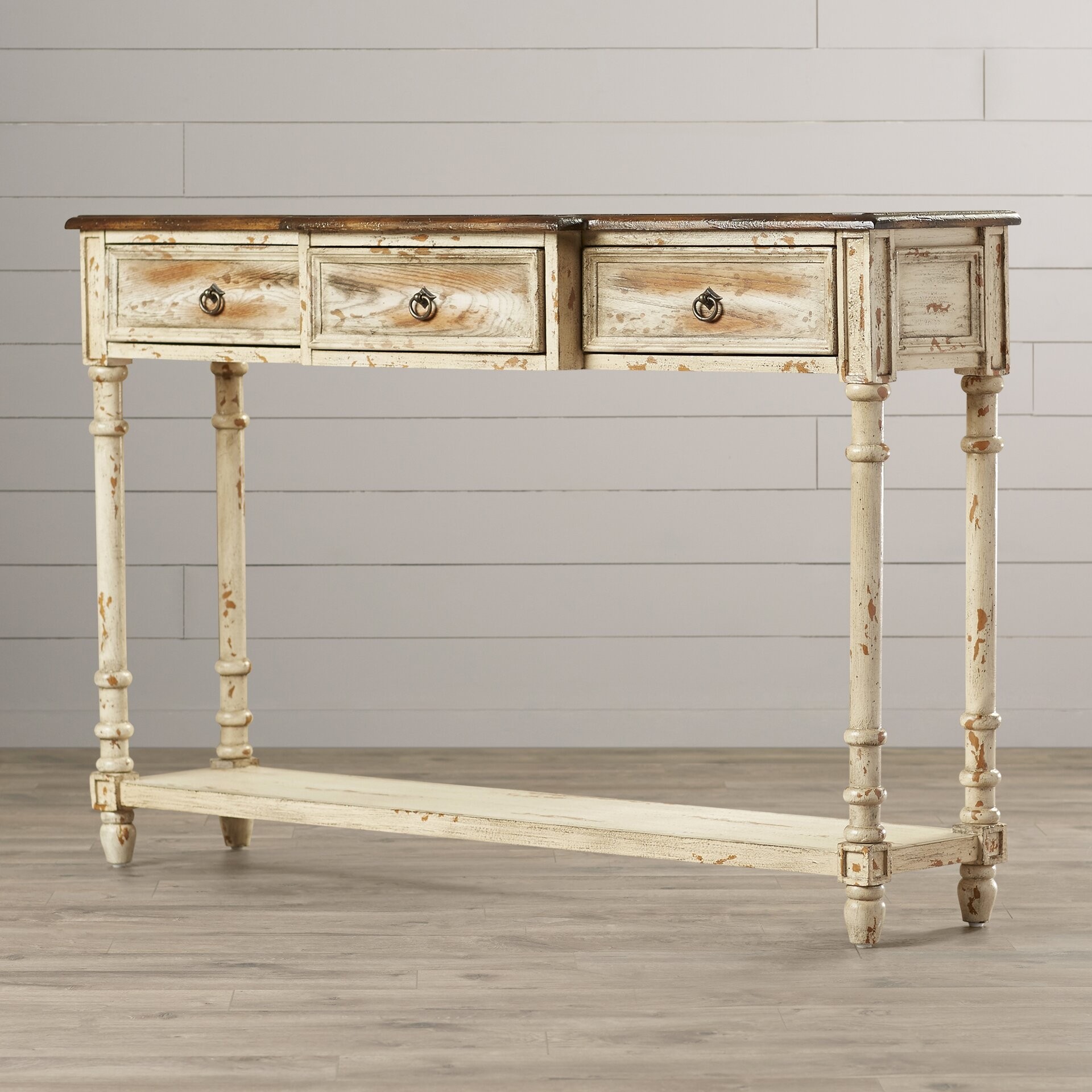 Cordia Console Table
A distressed look of this console table comprises on a unique vintage style that just cannot be overlooked. The table offers a bottom shelf, spacious top and three drawers equipped with metal hardware.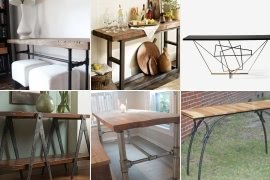 Made of the metal tubes console table is a perfect combination of a solid base with the exceptionally beautiful wooden top. The whole works perfectly in any décor of the interior of the dining room, giving it industrial and farmhouse style.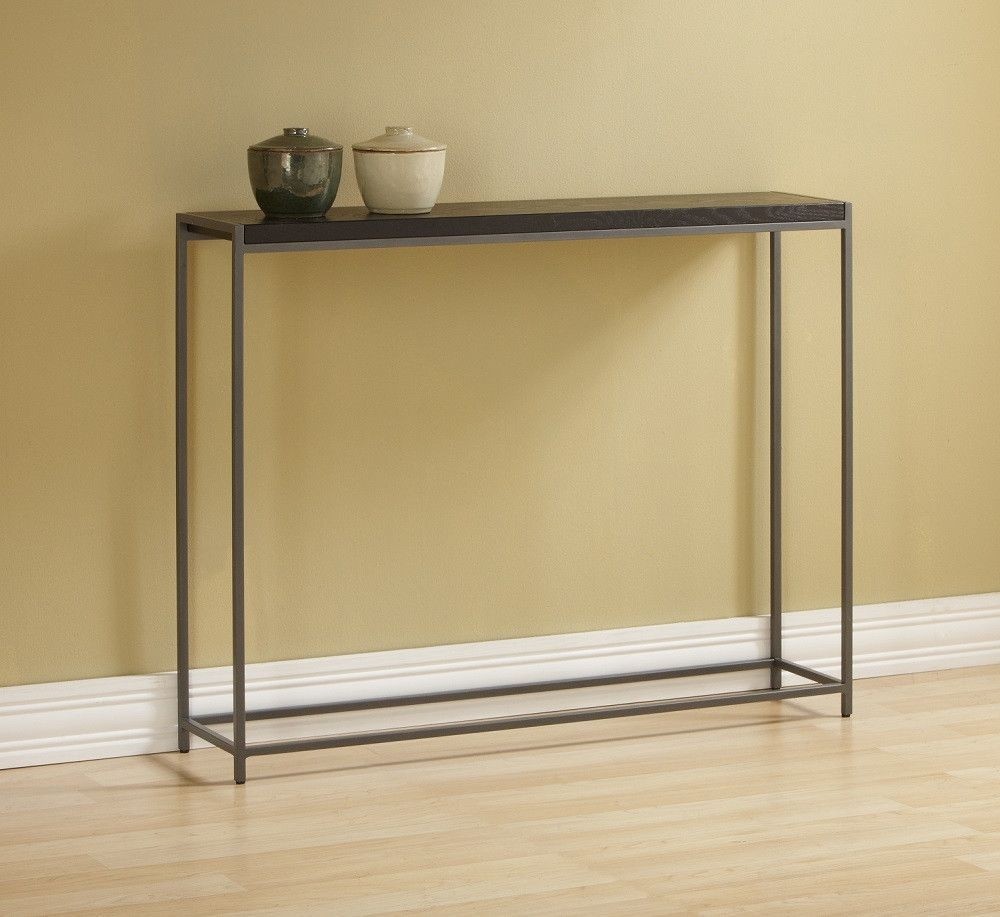 Wabash Console Table
Slender console table - perfect for narrow hallways. It offers simple, geometric, visually inobtrusive form, but it instantly adds a drop of elegance to a room. Its base is constructed of metal. The top has dark, sleek finish.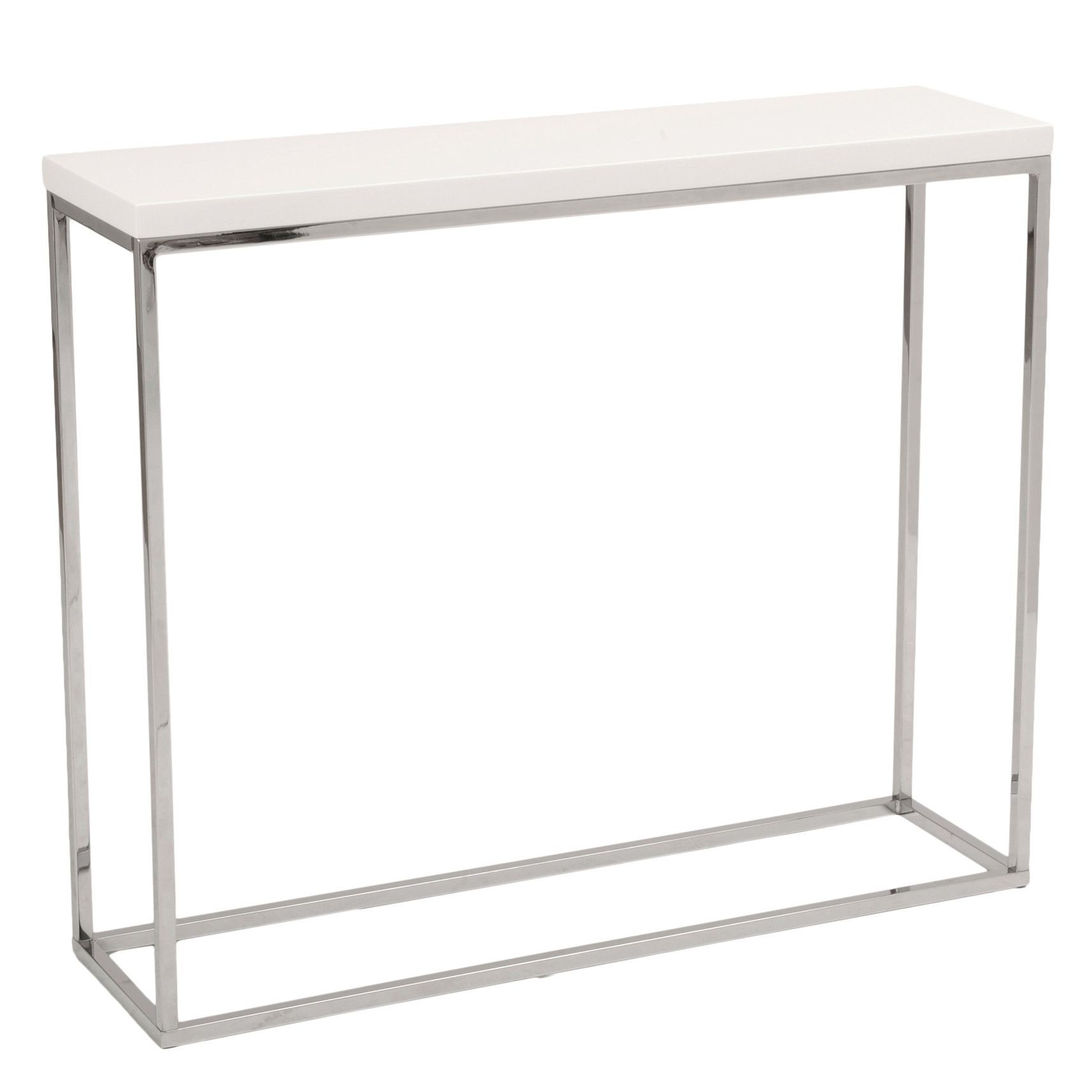 Teresa Console Table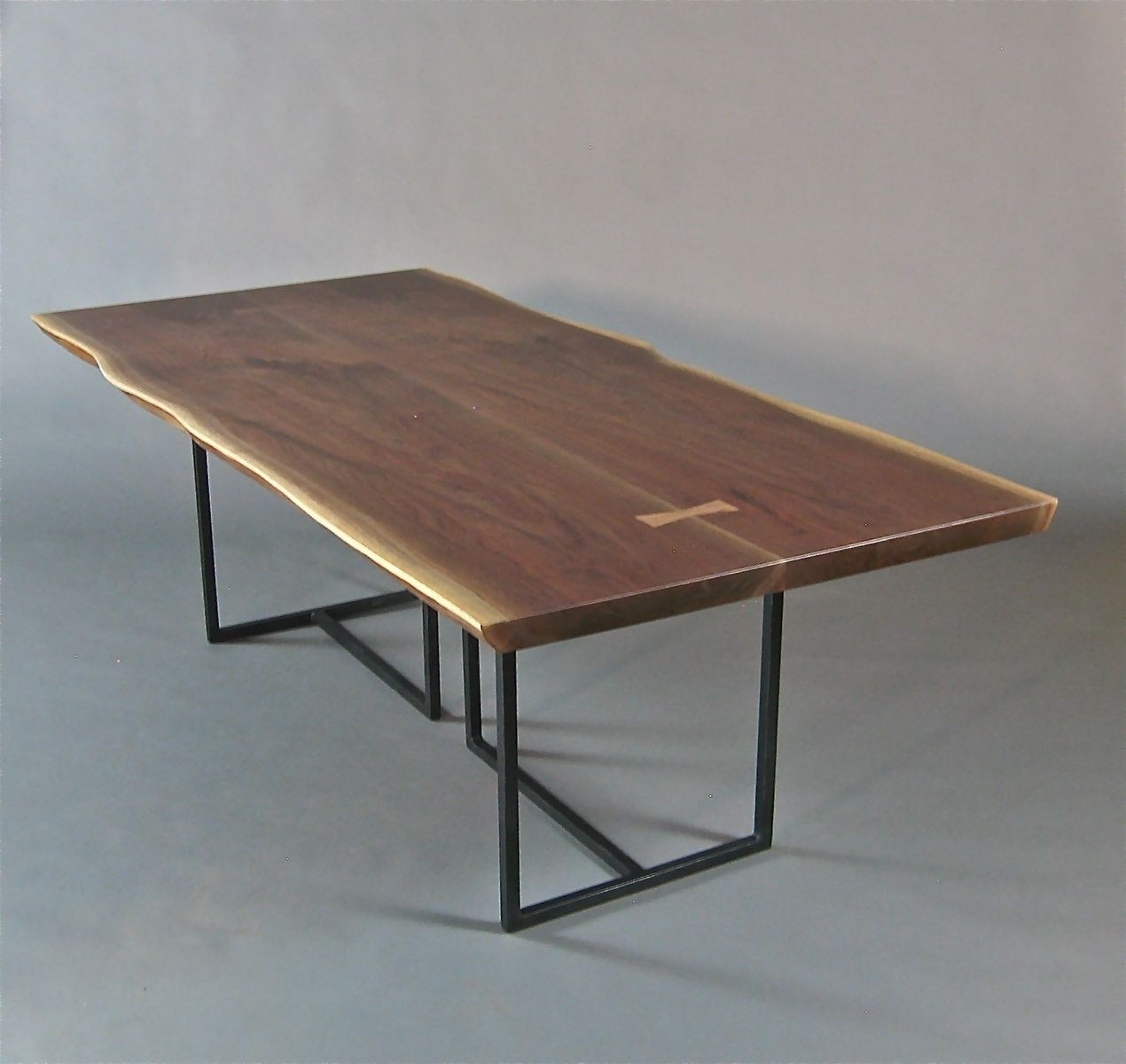 live edge tables | Handmade Walnut Slab Live Edge Dining Table. by Bernwood Custom Design ...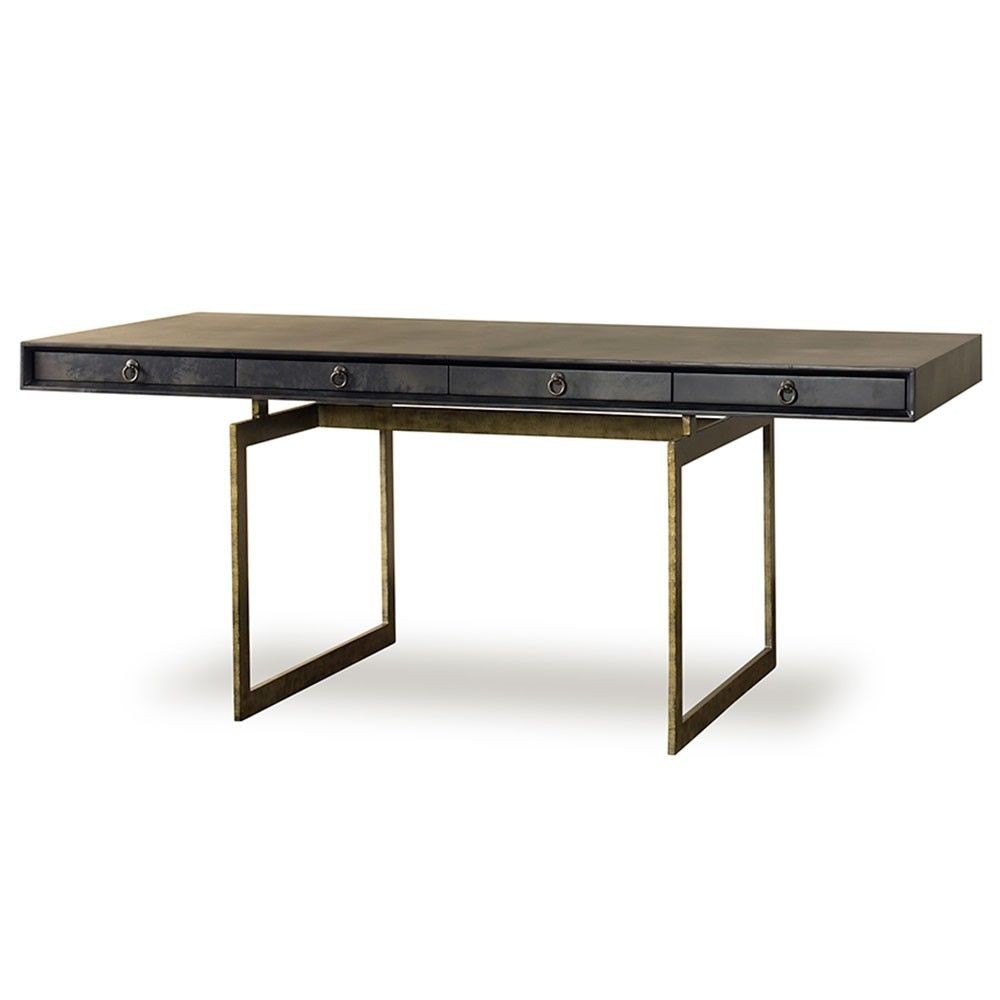 Office Romance | The Cortes Desk | Elle Decor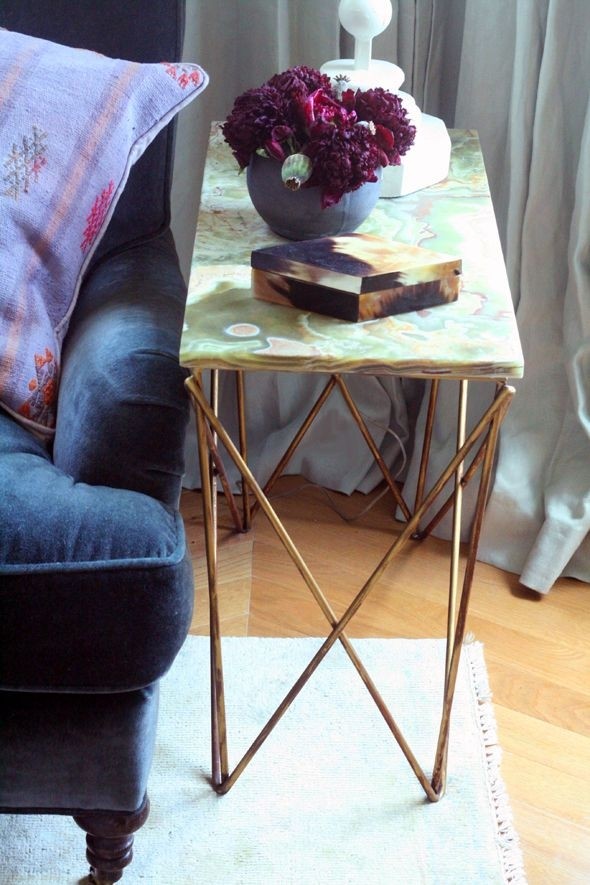 Semi DIY onyx side table. Had a welder create the lovely base then bought onyx remnants from a marble shop.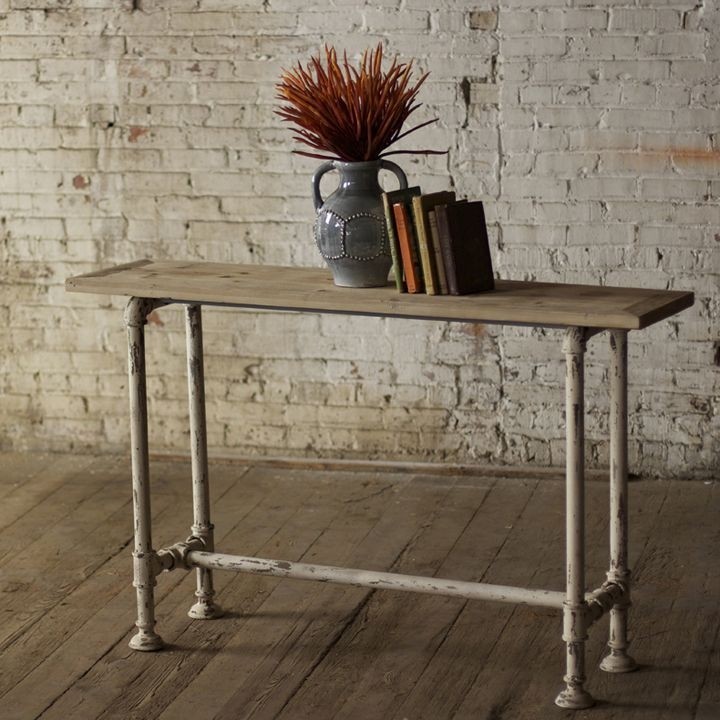 Console Tables