Are you planning on buying a sleeper chair? High five! We're sure that this versatile piece of furniture will make your life easier, both when you have guests round and when you just need a separate space to relax. Still, don't settle for the first one you see!
With such a wide range of sleeper chairs, it's important to take the time to understand exactly what you need before you start browsing them. That way, you won't be stuck with a model that doesn't really match the rest of your room nor your expectations.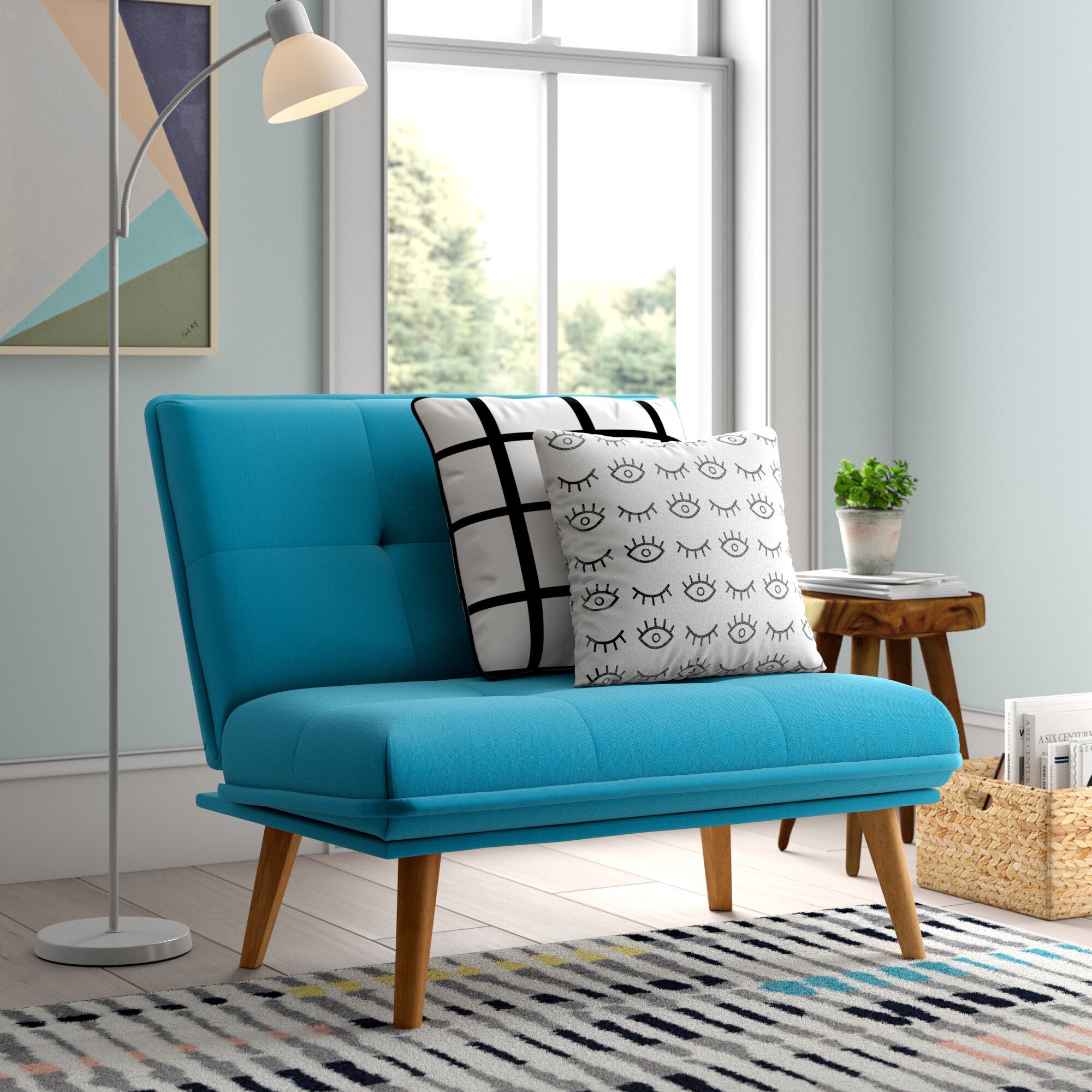 Consider where and what you'll use your chair bed for
In order to choose the right sleeper chair for you, you first need to know what you're planning on using it for and where you intend to place it. How are you going to match your existing décor if you're still torn between the living room and guest room?
If you're mainly going to use it when you have guests over, we recommend looking for one that fits well inside your spare or guest room;

If you could also do with some extra seating and only occasionally need it as a spare mattress, choose a sleeper chair that complements your sofa and armchairs and place it in your living room;

There are also lots of benefits of adding a sleeper chair to your kid's bedroom, from a more spontaneous play and rest time balance to having a place for you to sleep next to them should they feel scared or ill;

Are you a traveler at heart? If you enjoy camping and like the idea of a comfy mattress that you can also use to sit by a bonfire, look for an inflatable sleeper chair.
Figure out the right size
Sleeper chairs might be more compact than sofas and traditional beds, but it most certainly does not mean that you can just wing it!
Once you've figured out exactly where you're going to place your new convertible chair, measure that space to know how much room you've got to play with.;

Don't forget that you must leave enough space for when it's fully extended!

If you haven't got a lot of room but are only planning on unfolding it occasionally, you can always consider moving other chairs or smaller pieces of furniture when you actually have a guest over for the night. Don't worry too much about it feeling a bit cramped once it's open, as long as you've got enough room to physically pull out its mattress!

On the other hand, if you're planning on using its mattress regularly, you should allow for some extra room to walk around it.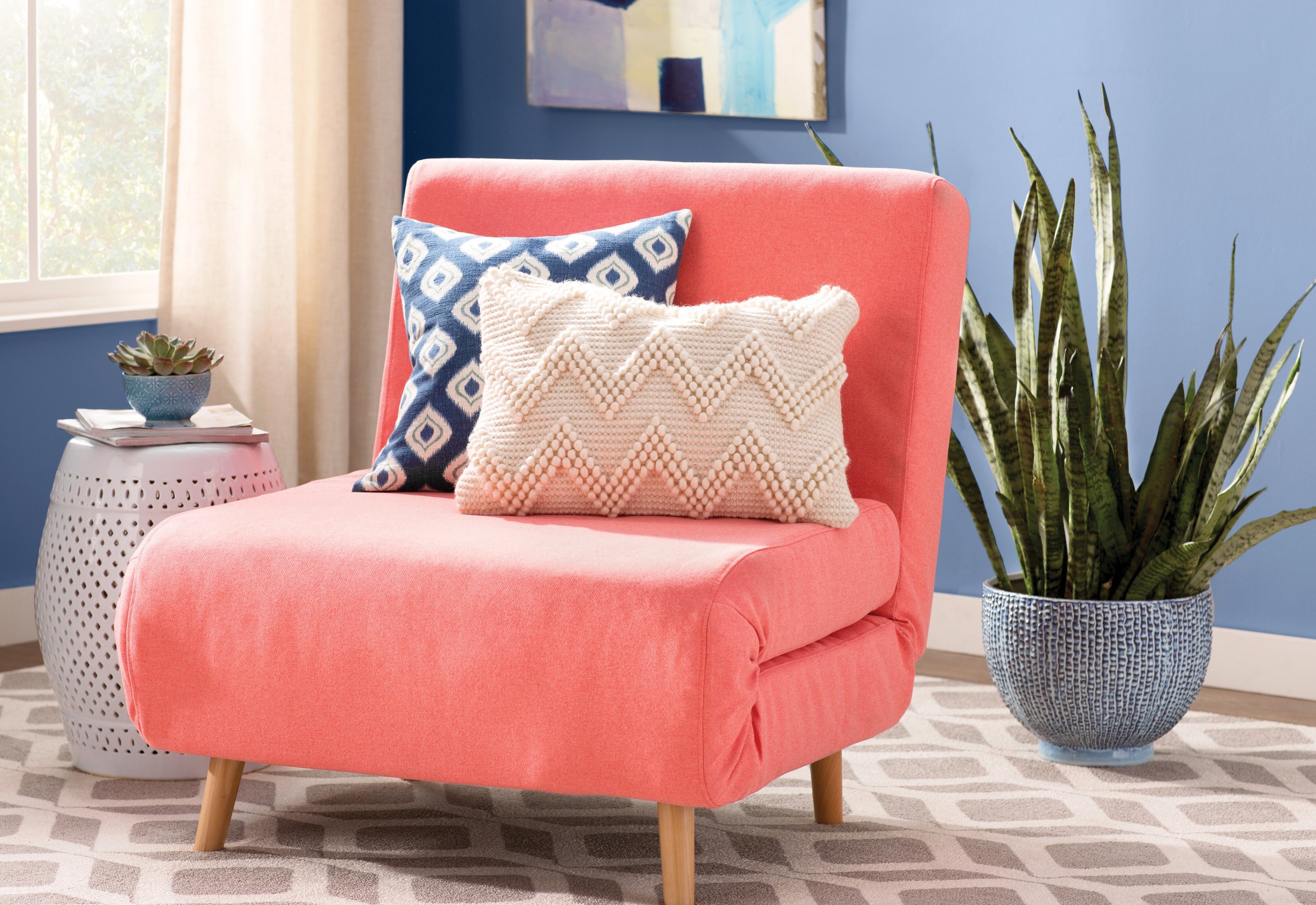 Style: will this sleeper chair match my décor?
Unless you're planning on opting for an inflatable model and using it on your camping trips only, you should also consider your room's existing décor before choosing a sleeper chair:
If you have a modern or contemporary room, look for designs following sleek lines, potentially with armrests and a metal frame, and available in one of the main colors of your room's palette;

Prioritize leather or warm colors and stick to wooden frames with short outward legs for a mid-Century modern look;

Sometimes, less is more. If you're a proud minimalist, choose a sleeper chair that doesn't feature any armrests nor a noticeable frame, and make sure it's monochrome;

A minimalist convertible chair will bring excellent results in a Scandinavian setting too, but try and stick to a natural color such as yellow, white, grey, dark blue or forest green;

To convey the bare charm of industrial décor, choose a sleeper chair made of leather or dark upholstery, perhaps in a metal frame;

If you're a fan of more decorative and grandiose styles such as shabby chic and French country décor, look for pull out sleeper chairs whose design follows more harmonious lines, and choose lighter colors like white or delicate floral patterns;

Fan of bohemian décor? Then your sleeper chair could be the perfect opportunity to bring a new color and texture into the room!
Quality of the chair bed's mattress
Whether you're using it occasionally or weekly, you should always look for a thicker mattress that ensures a good night's sleep;

Spring mattresses are the most popular option for sleeper chair beds, but memory foam or innerspring models might be worth scouting for if they usually result in a more comfortable sleep for you.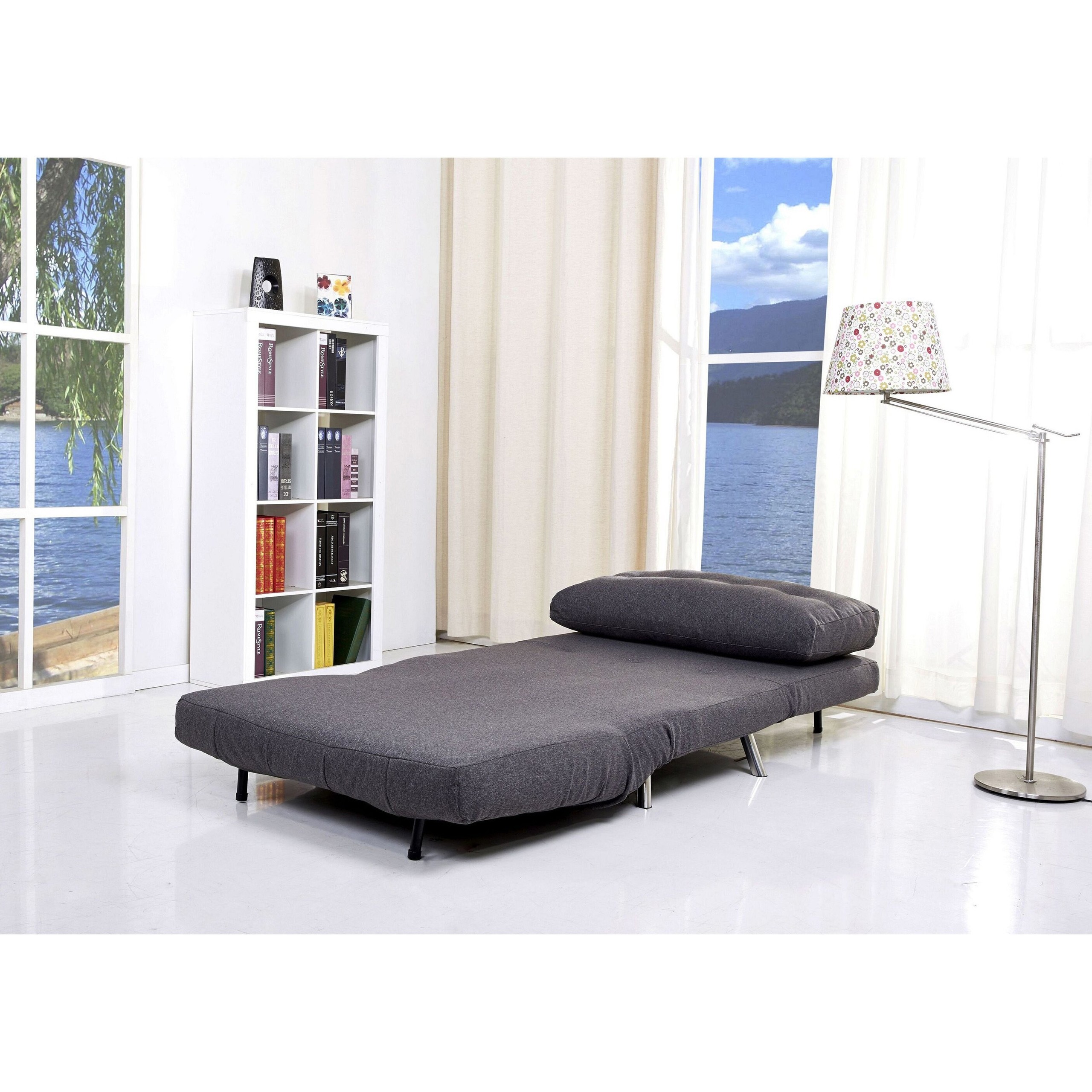 Construction: choose a sturdy convertible chair
As well as the mattress, you should focus on choosing a sleeper chair that's reliable and sturdy:
A metal frame is a modern option that ensures durability and is rather robust;

Wood is a more traditional choice that, if including solid legs, can also last you for a long time. For some extra peace of mind, look for a frame made of kiln-dried wood: because this method removes its moisture, it's unlikely that it'll get damaged or crack over time.
Durability
Why choose a sleeper chair that will likely break after a year or two? A good model can last just as long as the rest of your furniture:
As well as a sturdy frame, look for a chair bed with a reliable mechanism rather than a cheaper flimsy option (it'll be worth it!);

If you go for leather upholstery, remember that direct exposure to sunlight will lead to discoloration after a few years.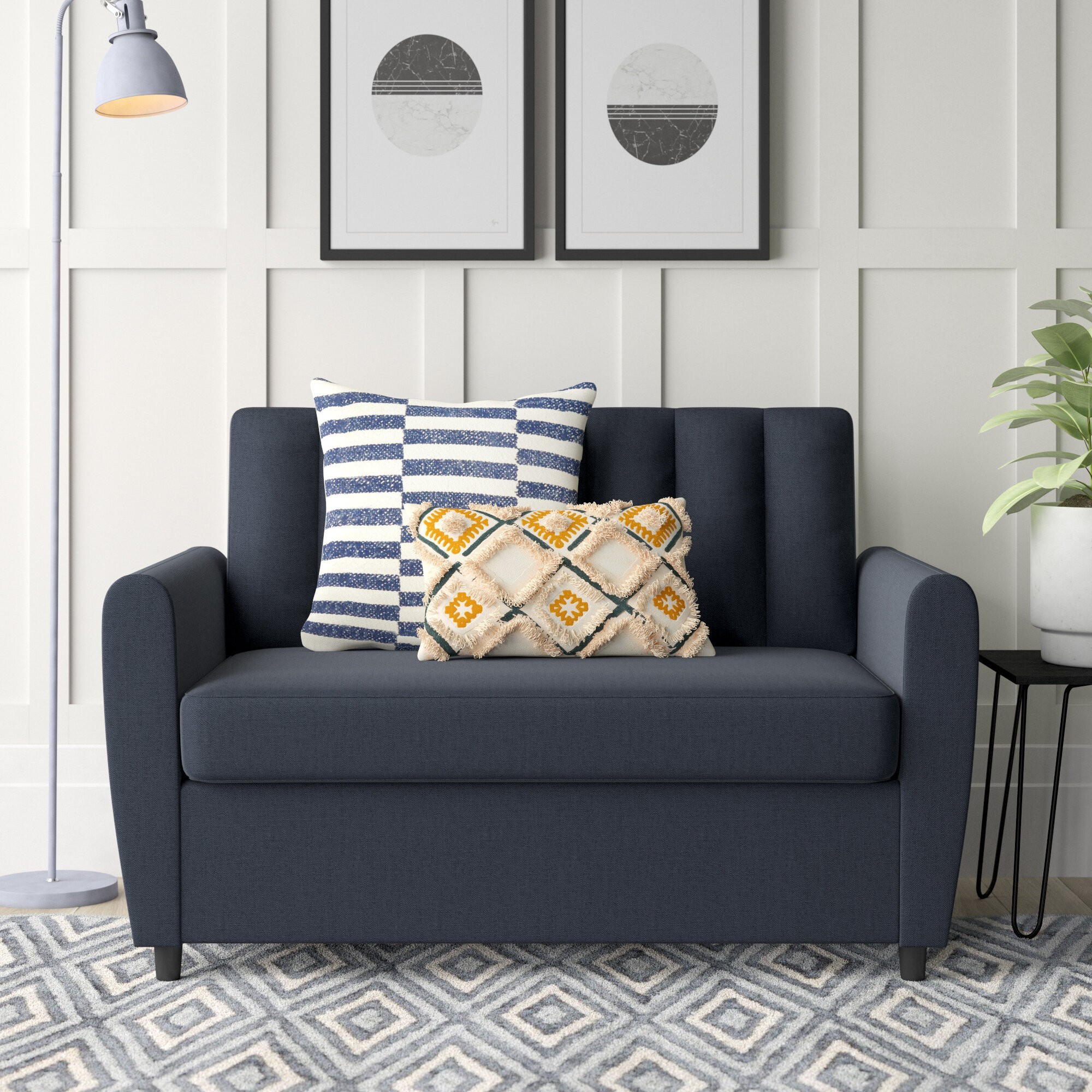 Who will sleep on your new pull out sleeper chair?
If your new sleeper chair is going to be for kids or particularly lightweight guests, most models will do;
However, sturdier chair beds with a firmer mattress would be a better option for most adults. We also recommend checking the weight capacity indicated by the manufacturer, as it can change depending on the model.
Extra features for your convertible chair
Once you've got the most important things sorted and have a clearer idea of what to look for, you can start thinking of those extra features that would make your life easier or comfier:
Braked castors are a practical addition if you're planning on moving your chair bed around quite often or use it in different rooms;

Opting for antibacterial upholstery that protects your sleeper chair from the growth of bacteria and fungi can help ensure its longevity as well as eliminate potential bad odors;

A foam topper adds an extra layer of softness and protects the actual mattress;

An electric sleeper chair can be a dream come true for older guests or those with mobility issues;

If you're going to use it in your living room, you might want to buy a sleeper chair that comes with one or two toss pillows;

As well as being able to sit and lie down comfortably, would you like to put your feet up? Or perhaps stop your partner from putting their shoes on the coffee table? Choose a sleeper chair with an ottoman.