While being the centerpiece of many home living rooms, stereo cabinets can offer versatility and style to any home. Stereo cabinets come in many styles and designs depending on your lifestyle needs and budget. While stereo cabinets are ideal pieces of furniture for storing stereo equipment, they can also be used to store or display other media and home décor products.
Here are some examples of the many different types of stereo cabinet options. For more ideas, browse the stereo cabinet offerings at Foter.com
Types of Stereo Cabinets
Ready to Assemble Stereo Cabinets
Ready to Assemble (RTA) stereo cabinets are an excellent option for customers on a budget and in need of practicality. Since manufacturers don't incur an assembly cost, RTA stereo cabinets tend to be less expensive than other units. RTA stereo cabinets also tend to use lower-quality materials, such as particleboard or MDF.
Some RTA cabinets are made using metals, which are recommended for heavier-duty use. The benefit of using lower-quality materials is that RTA stereo cabinets are also very portable. If a customer is less-interested in style and needs quick, affordable, and efficient storage for their home stereo system, RTA cabinets are the way to go.
Pre-Assembled Stereo Cabinets
As their name implies, these types of cabinets come ready-made for customer use. Pre-assembled stereo cabinets are usually of a higher quality than RTA stereo cabinets. They also tend to be more expensive due to the use of higher-quality materials, such as solid timber frame, heavy-gauge metal, and genuine wood veneers. Pre-assembled stereo cabinets are a great complement to any well-decorated living room.
Different Stereo Cabinet Design Styles
Scandinavian Style Stereo Cabinets
For customers seeking a slick, modern storage piece, the Scandinavian-style stereo cabinets can add a contemporary feel to any home. These wide cabinets are split into four storage compartments, allowing storage of a stereo unit as well as CDs, classic vinyl albums, or anything. Scandinavian style stereo cabinets sit on four slim legs and tend to be constructed from light woods such as pine.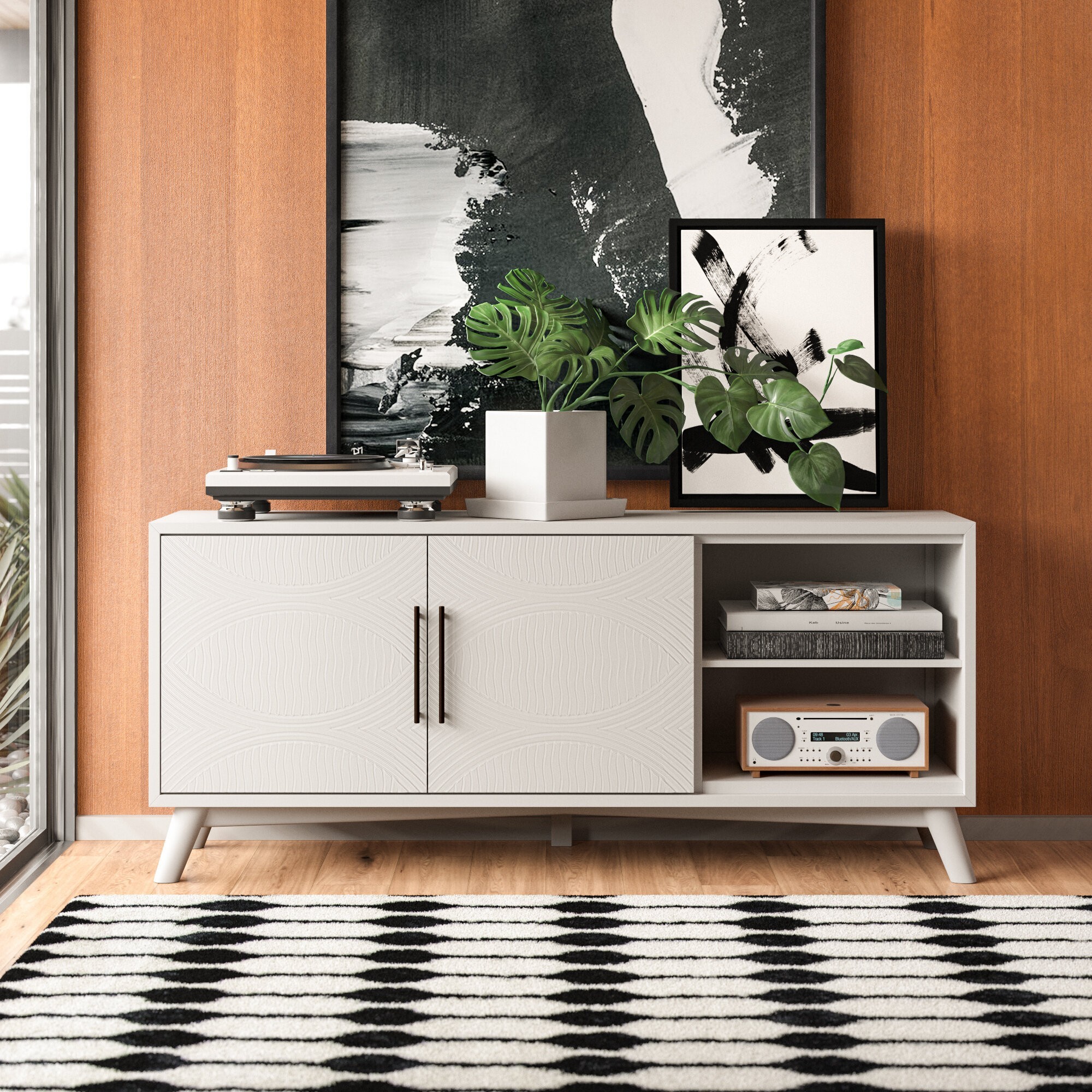 Tall Stereo Cabinets for a Small Space
Tall stereo cabinets are ideal for customers who have limited floor space. These units can have six to eight shelves, which you can use to store other decorative items along with a stereo system. The top of the tall stereo cabinet also provides additional storage space for items such as books or house plants.
Generally made of wood, tall stereo cabinets also usually feature glass door panels that can accentuate the items displayed in the cabinet while protecting them from dust.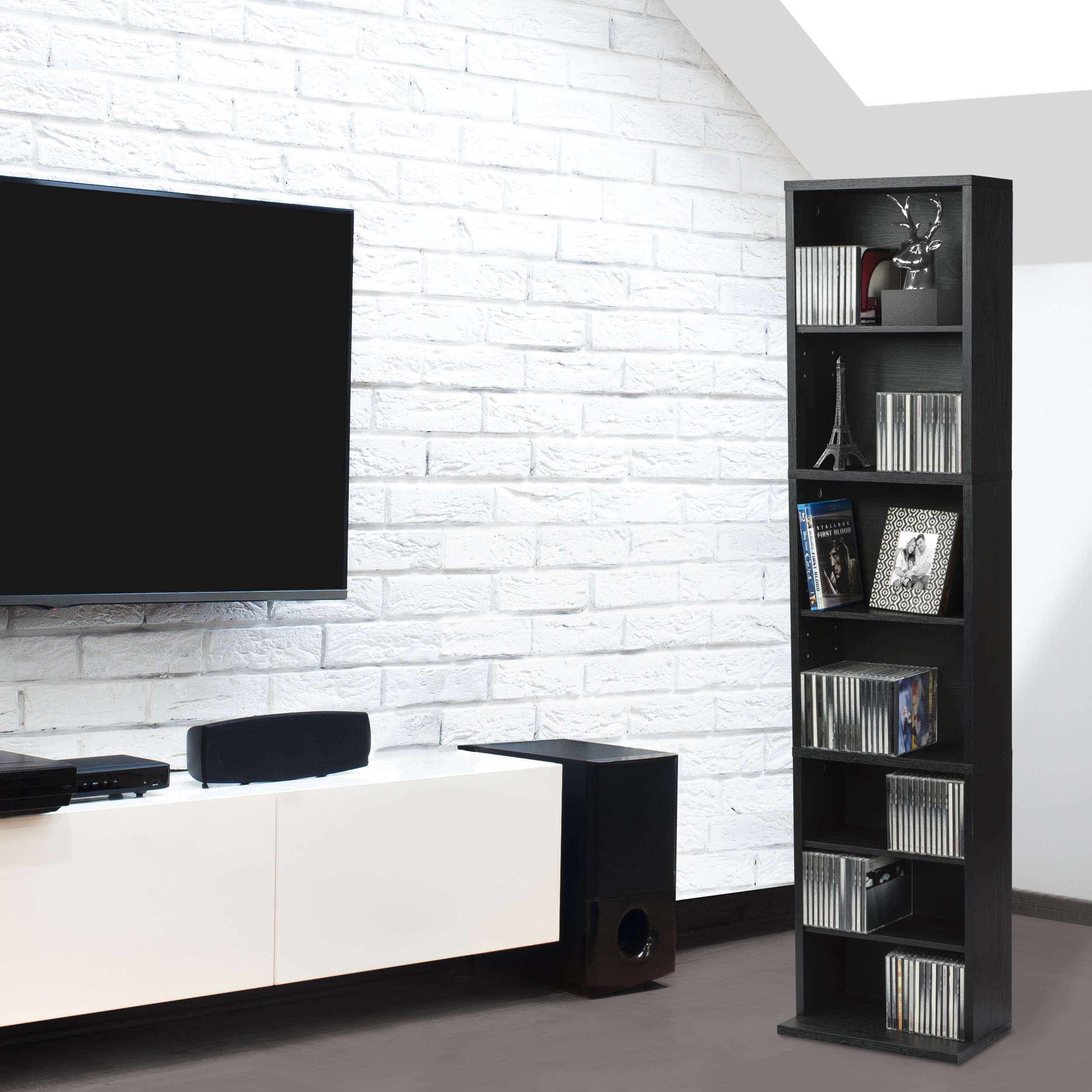 Multipurpose Stereo TV Cabinets for a Studio Apartment
When practicality and style meet, they create the stereo TV cabinet. As TVs get bigger, a stereo TV cabinet can help facilitate a complete media entertainment center. These also help save floor space by combining two pieces of furniture into one.
Stereo TV cabinets usually come with shelving on the side and several drawers in the center, perfect for storing old albums, DVDs, or remotes. These multipurpose units are the perfect stylish solution for organizing a studio apartment.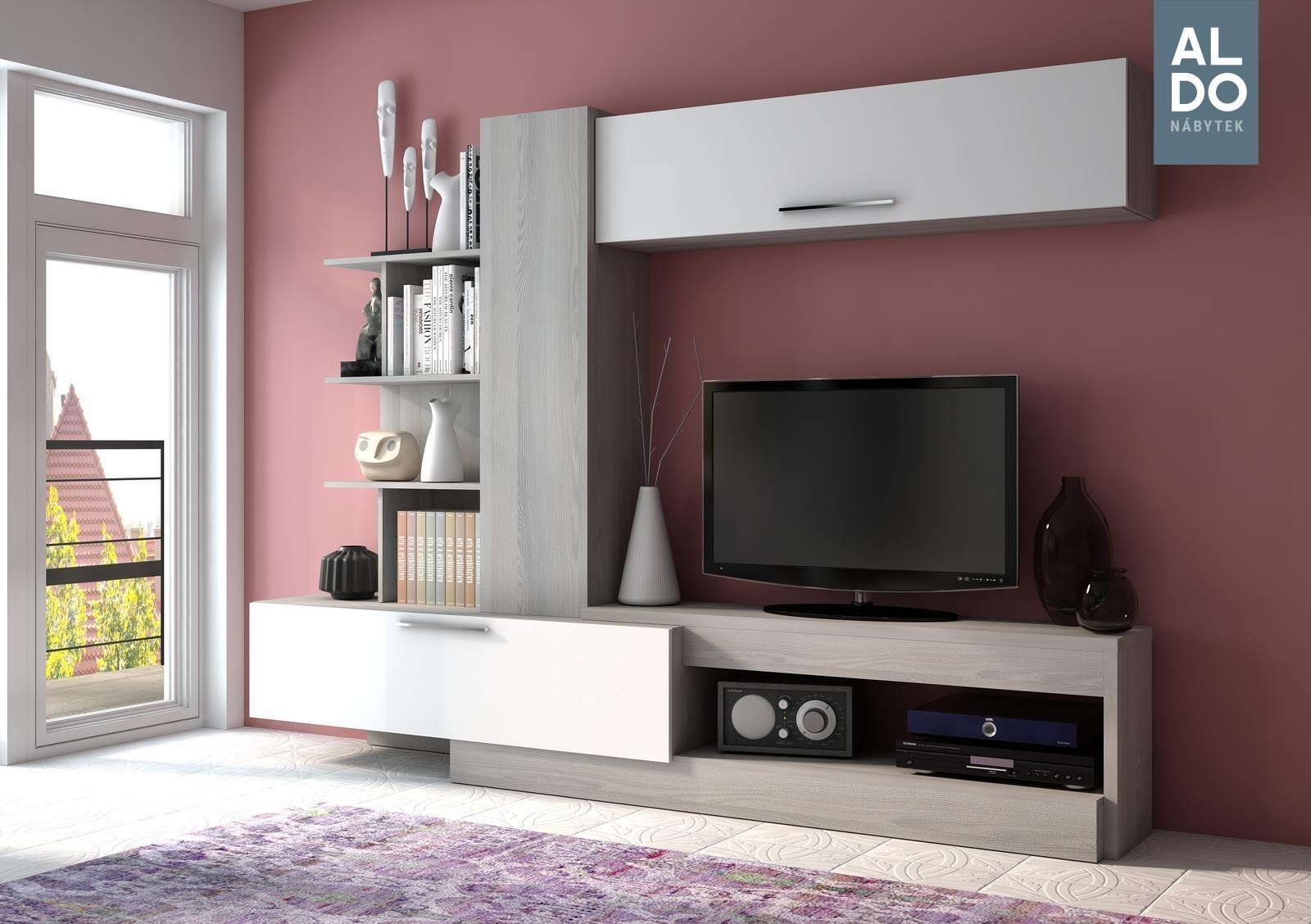 Rustic Stereo Cabinet Furniture for a Farmhouse Home
Rustic wooden stereo cabinets are ideal for a farmhouse or country aesthetic. They are also a fun complement for a vintage stereo system.
The weathered look of distressed wood and accent features like lattice cabinet panels harken back to the days of gramophones. These conversation pieces offer the same practicality of other stereo cabinet furniture pieces with a retro twist.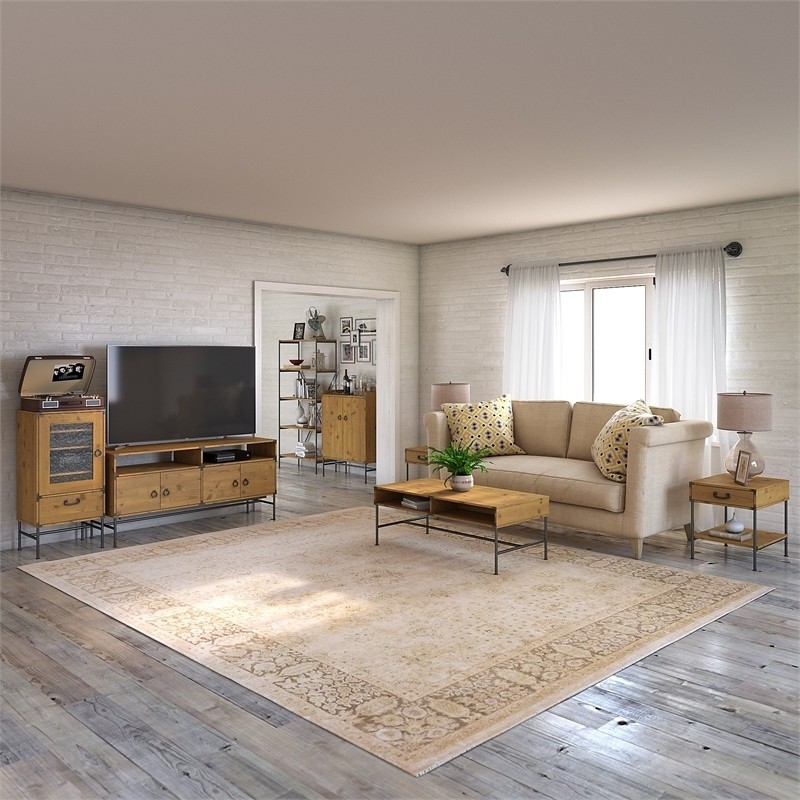 Mid-Century Modern Cabinet for Retro Lovers
The Mid-Century Modern look has made a comeback in the last few years, with more people adding furniture in this sleek style to our homes. Stereo cabinets are a staple for any mid-century home, embracing the retro vibe and making a fun addition to any room.
Typically made from dark woods, such as mahogany or teak, these wooden stereo cabinets tend to be low and long, helping to elongate the space. The classic conical angled legs lend a light, quirky touch. Original vintage pieces can be costly, so if you're working from a lower budget, look for new cabinets inspired by the Mid-Century Modern style.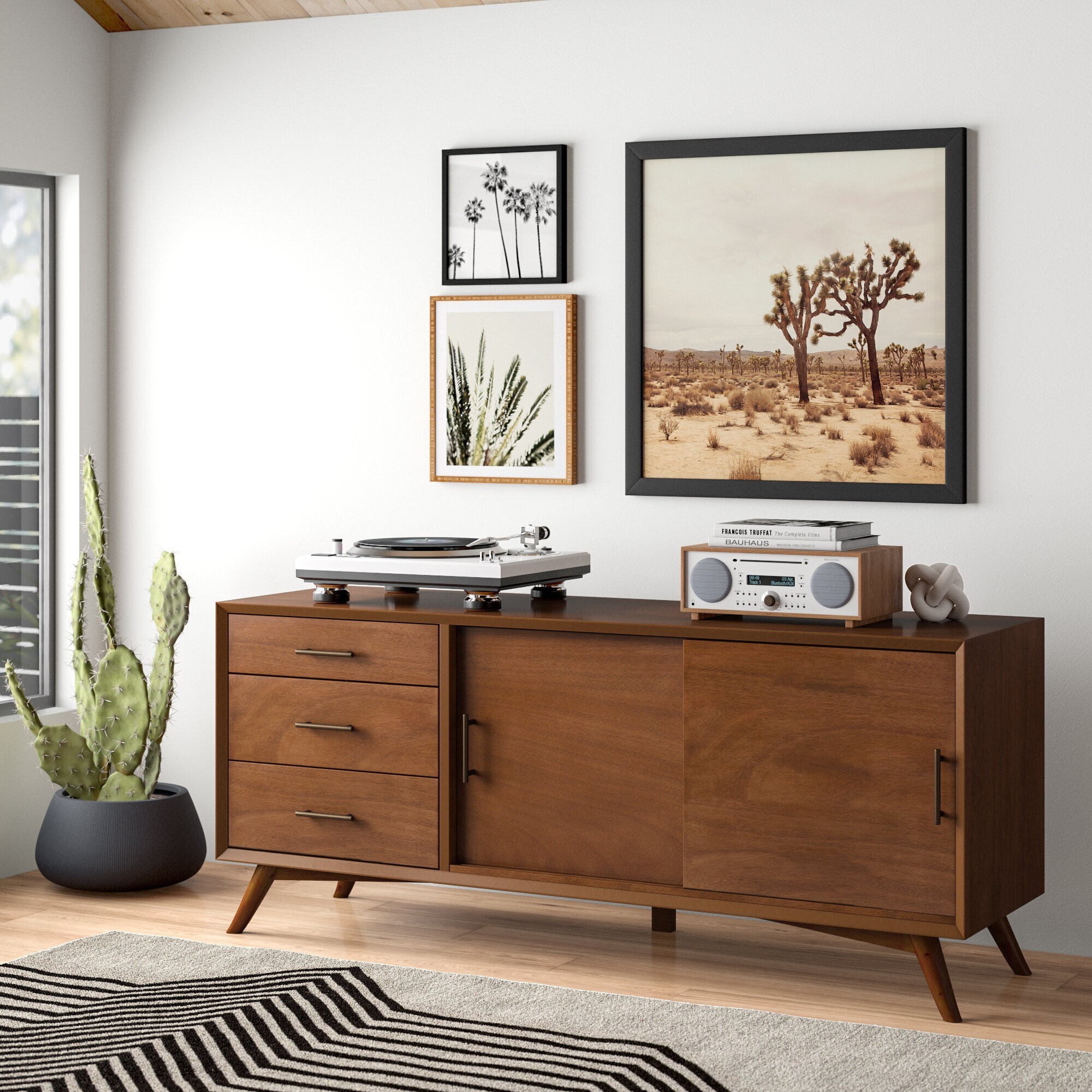 Portable Stereo Cabinets for Entertainers
For entertainers and party animals, portable stereo cabinets allow you to amp up any get-together. With lockable casters instead of legs, these cabinets can be moved around your home or yard, ensuring your music is where you want it to be and saving you from buying speakers for every room. Portable stereo cabinets are useful and classy, doubling up as bar carts and giving your gathering a sophisticated edge.
For those looking for a sizable cabinet to fill a large space, this may not be the best choice for you as they tend to be on the smaller size for maximum portability. However, if you love music and entertaining, this is sure to become your favorite piece of furniture.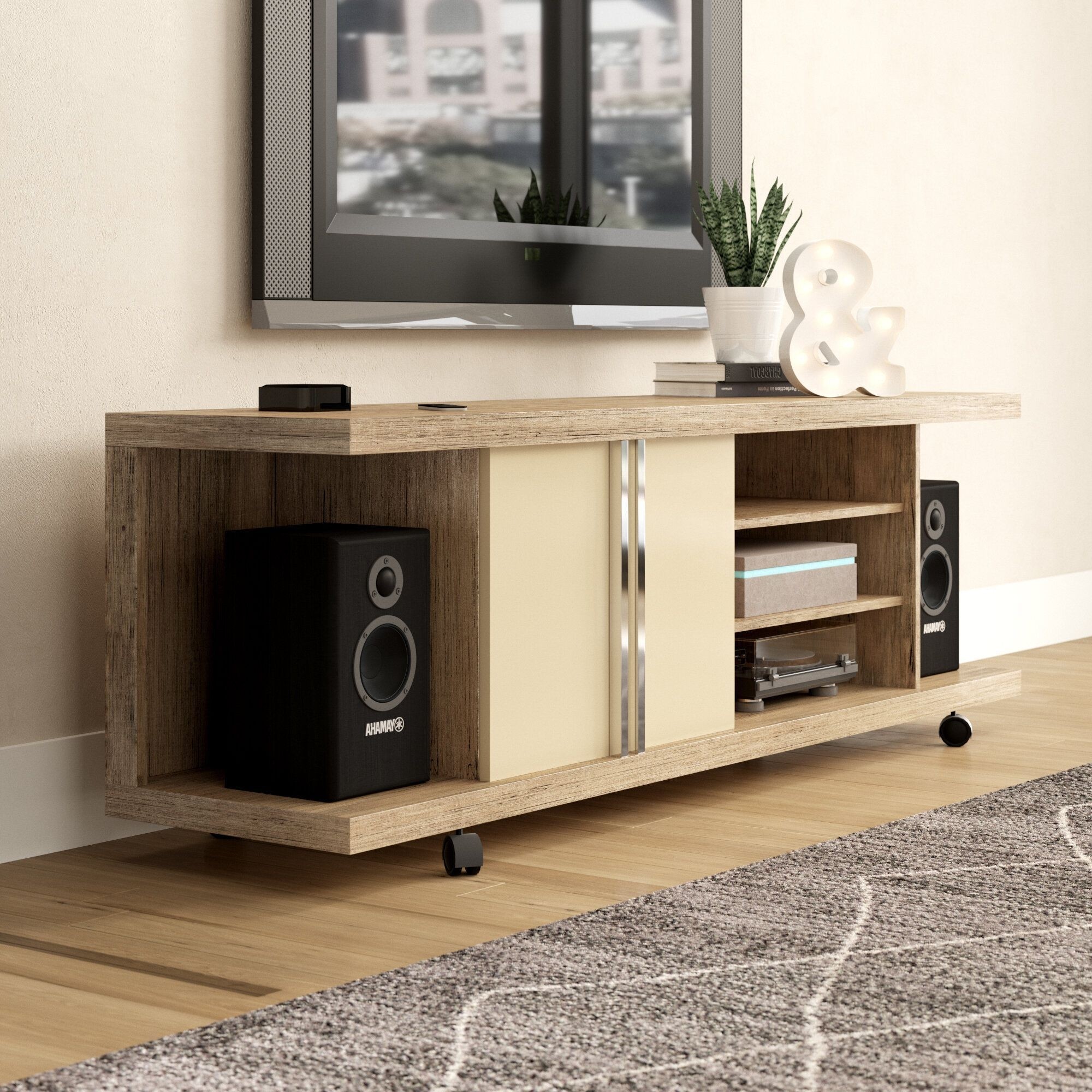 Floating Stereo Cabinets for Contemporary Homes
The sleek nature of floating furniture creates a minimalist look that suits lovers of modern interiors. For a real statement, pick a cabinet in a contrasting color to your walls and make it the main feature of your room. Alternatively, embrace neutrals and make your space feel bigger by matching the colors, so the cabinet disappears into the wall.
There are always practical considerations with any piece of furniture, and a stereo cabinet is no exception. It's essential to know how much weight your cabinet can bear, especially when it comes to floating styles. Also, consider wiring placement and access; electrical equipment must be stored safely but keep cables tucked away for aesthetic purposes.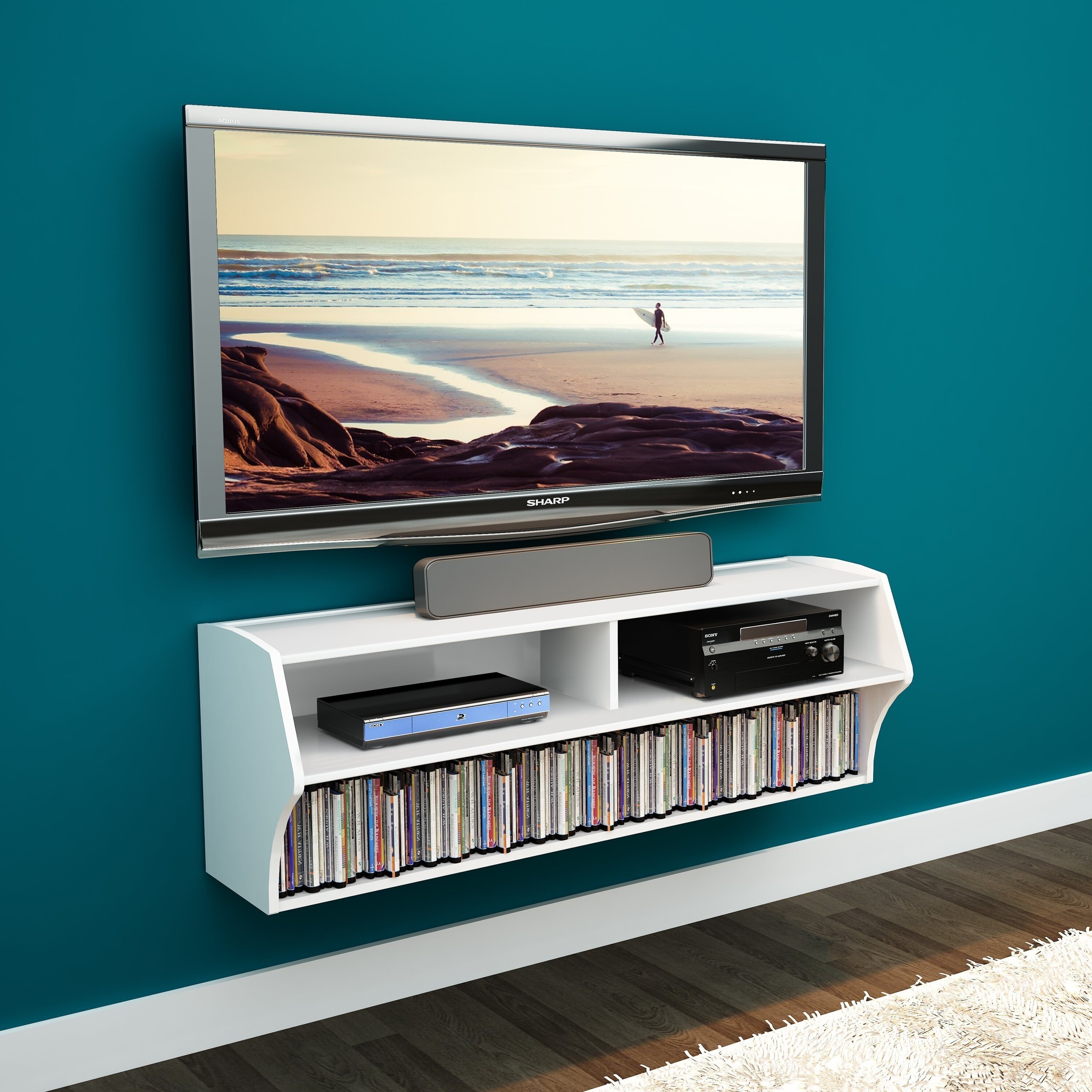 Hidden Stereo Cabinets for Stylish Family Homes
Anyone with small children knows that they love to get their fingers into anything they shouldn't, including stereo equipment. A hidden stereo cabinet is a practical and visually-appealing solution to protect your equipment.
These kinds of cabinets come in an array of styles, from rustic to contemporary, so you're bound to find one that suits your aesthetic and blends with your decor. Just make sure that the cabinet provides your electronics with enough ventilation for the excess heat they generate. You could also look for units with lockable cabinet doors and models that come with anchoring accessories to secure the cabinet to the wall.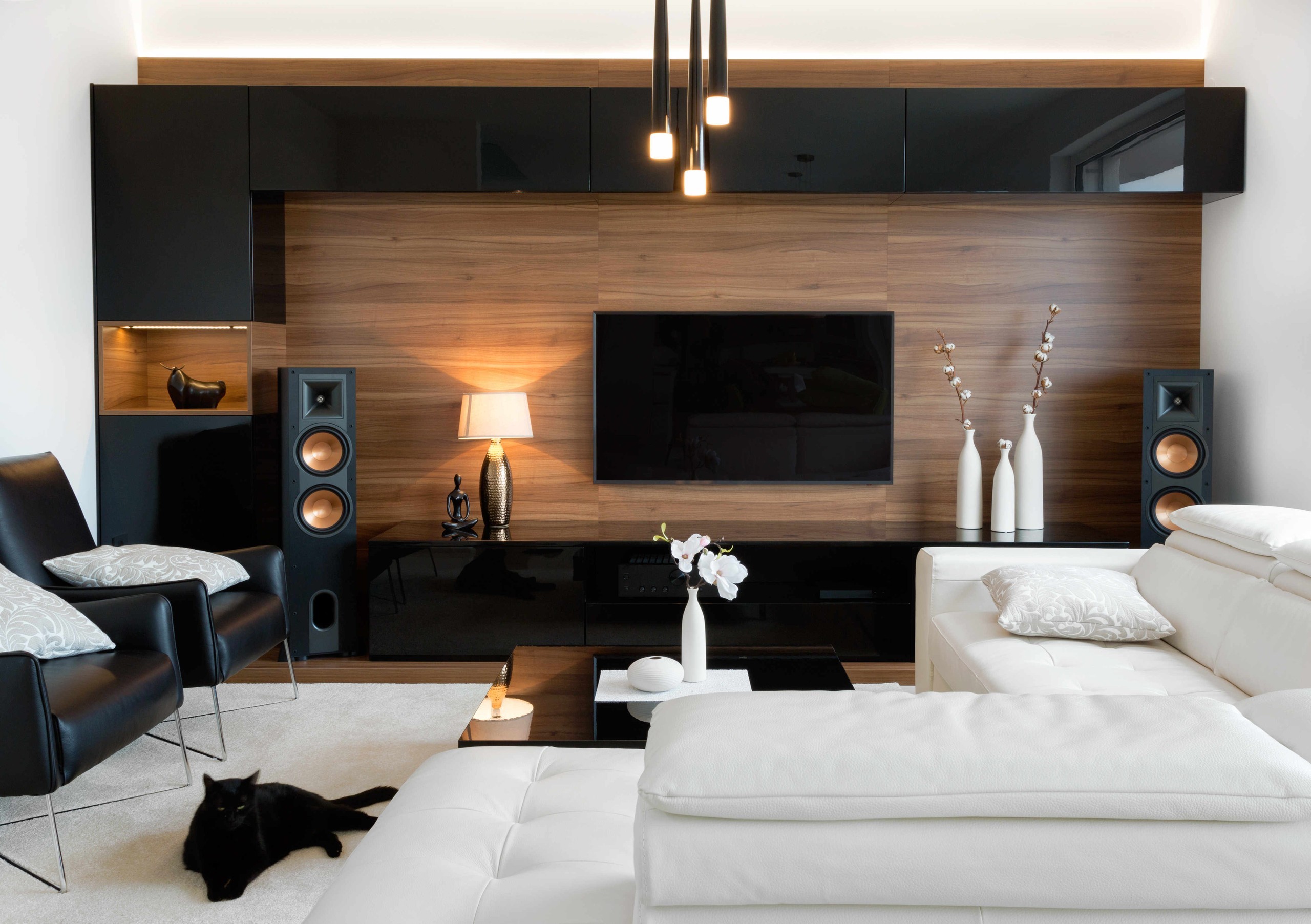 Conclusion
Choosing the right stereo cabinet depends on your individual needs. Such a prominent piece of display furniture should be selected carefully. Thankfully there are many wonderful options available that cover all preferences. If the priority is style, practicality, or cost, there will be a match for all situations.