When buying a stereo cabinet for your home, you must consider several factors before you start shopping. Your house's aesthetic, the amount of space you have, and your budget impact the kind of stereo cabinet that will suit you best.
Your stereo system's age and model will also influence the style of cabinet you want to display it in. Consider your equipment's size and whether it's a modern sound system or an older model that will suit a rustic or modern cabinet.
Visit Foter.com for inspiration on different stereo cabinet design styles to get you started.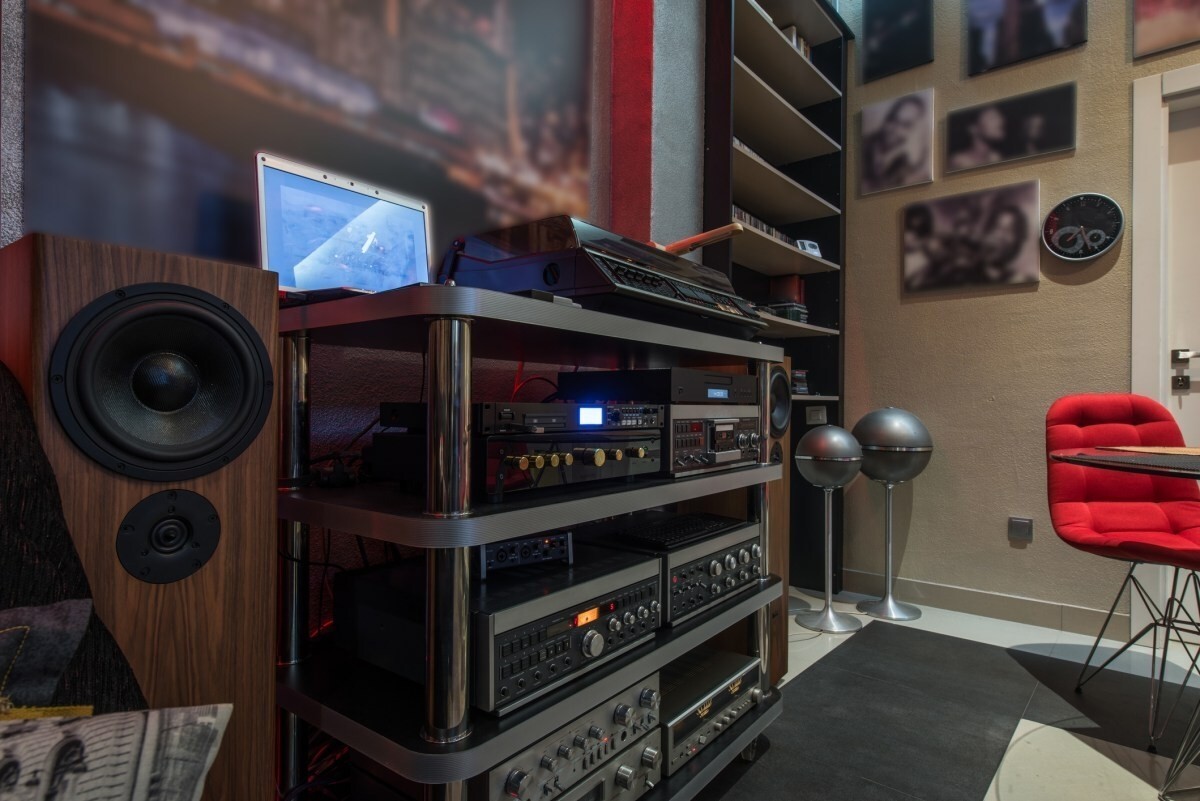 A Style for Everyone
Stereo cabinets come in different sizes, shapes, and designs. The stereo cabinet style should coordinate with the style of your space, however, this doesn't mean that the shape and finish need to match your other furniture completely.
Your stereo cabinetcan be a statement piece that reflects the lines of your furniture and interior decor style of your home. You could also select a unit in a bold-colored finish to contrast your other furniture, adding a pop of color to your room.
A Scandanavian style stereo cabinet is ideal for a modern home, offering attractive, clean lines, a natural wood finish, and functional storage. They often feature four compartments in a long, low cabinet that rests on four narrow legs. Your stereo can be stored in one compartment leaving the other three for additional storage of records or remote controls.
If you prefer a more traditional style, try an upright, tall, narrow unit. Often featuring a glass door that allows you to see the stereo inside, this cabinet comes in different colors and materials, with wood being one of the most popular. If you have an older stereo system, rustic wood can create a cohesive aesthetic making it a focal point in the room.
Open or Closed Cabinets
Stereo cabinets come in two general styles. Open cabinets allow you easy access to your devices and create a flowing, spacious aesthetic. Closed cabinets protect your items from dust and offer a streamlined style.
The advantages of having open cabinets include impressing your guests with your audio equipment and enhancing the charm of a room by selecting a cabinet that matches the era your stereo is from. An open cabinet allows you to see your stereo's LCD screen at all times if your model has one.
However, a closed cabinet also offers several benefits. Guests will not be tempted to fiddle with your valuable electronics, and the contents of the cabinet don't impact the aesthetic of the room. Closed cabinets also improve the safety of the equipment for homes with kids or pets.