Many people want to maximize their space at home while still using cutting-edge technology to keep themselves and their guests comfortable. A mini-fridge inside your bar cabinet is the perfect space-saving addition.
If you're adding a home bar to your house and want to free up some space in your main fridge, set the perfect temperature for your beverages, and make your guests ooh and aah, consider installing a mini-fridge in your home bar.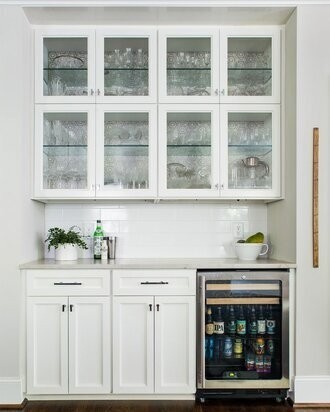 You can find a great selection of mini liquor cabinets at foter.com, and many have mini-fridges built-in for added style and efficiency. If you're still on the fence about having a mini-fridge in your bar area, consider these five unknown reasons why you should get a bar cabinet with a mini-fridge.
Free Up Space in Your Main Fridge
There never seems to be enough space in your fridge for your food, let alone beverages for your family and guests. When you and your family rummage through the contents of your fridge, you may push aside your beverages, forcing them to areas of the fridge where the temperature is too cold or warm to properly maintain the flavor of the beverage.
Open bottles with liquids in them sometimes take on the flavor of other strong-smelling foods in your fridge. If you don't want the open wine you were saving to take on a hint of pickle juice, store your bottles and foods separately. You won't have to shift around last night's leftovers to get to the bitters, and your beverages will be isolated from other foods' aromas.
If you entertain with only a main fridge, you probably won't have space to take extra steps to make your beverages taste great, like chilling your glasses or garnishes before pouring the drinks. With a mini-fridge in your bar cabinet, you have plenty of drink-designated space as well as extra room in your main fridge.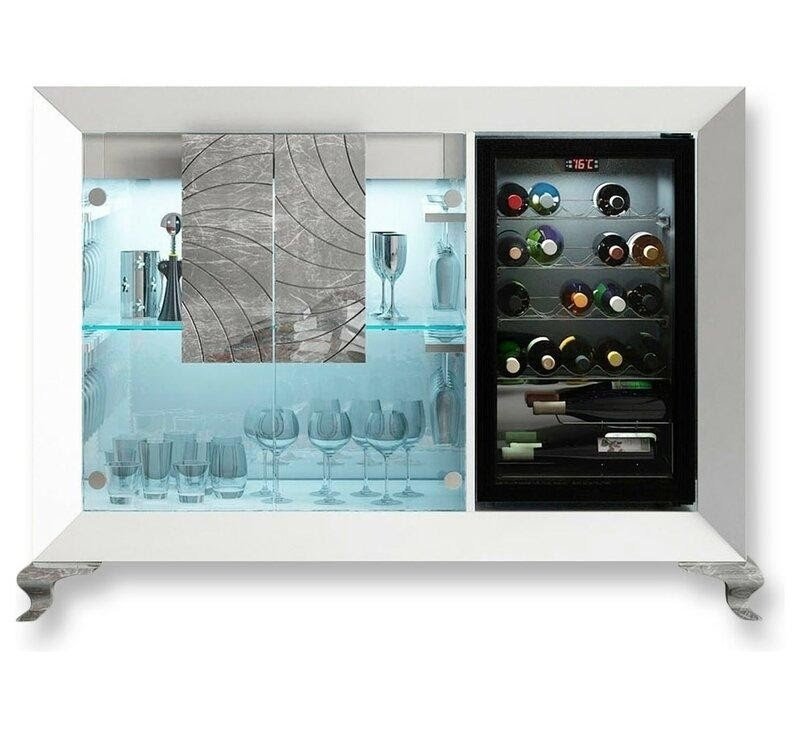 Wow Your Guests
A mini-fridge in your bar area makes it easier to spend time with your guests in the dedicated entertainment area. Having your chilled beverages near where you'll serve your guests enhances the comfort of your home and prevents you from becoming a flustered host.
If you're creating a dedicated bar space in your home, you've already set aside room for a liquor cabinet. There would be no sense in building a bar facility to cater to at-home entertaining if you don't include a liquor cabinet to store liquor and other cocktail accouterments, like maraschino cherries or swizzle sticks.
Many liquors, wines, and beers taste better when they're served cold. If you have an entertainment area away from your central kitchen, you don't want to be forced to ferry drinks back and forth between these two locales in order to keep your drinks cold.
A mini-fridge set into your bar cabinet, next to your liquor cabinet, is an excellent way to wow your guests with consistently cold beverages an arm's length away.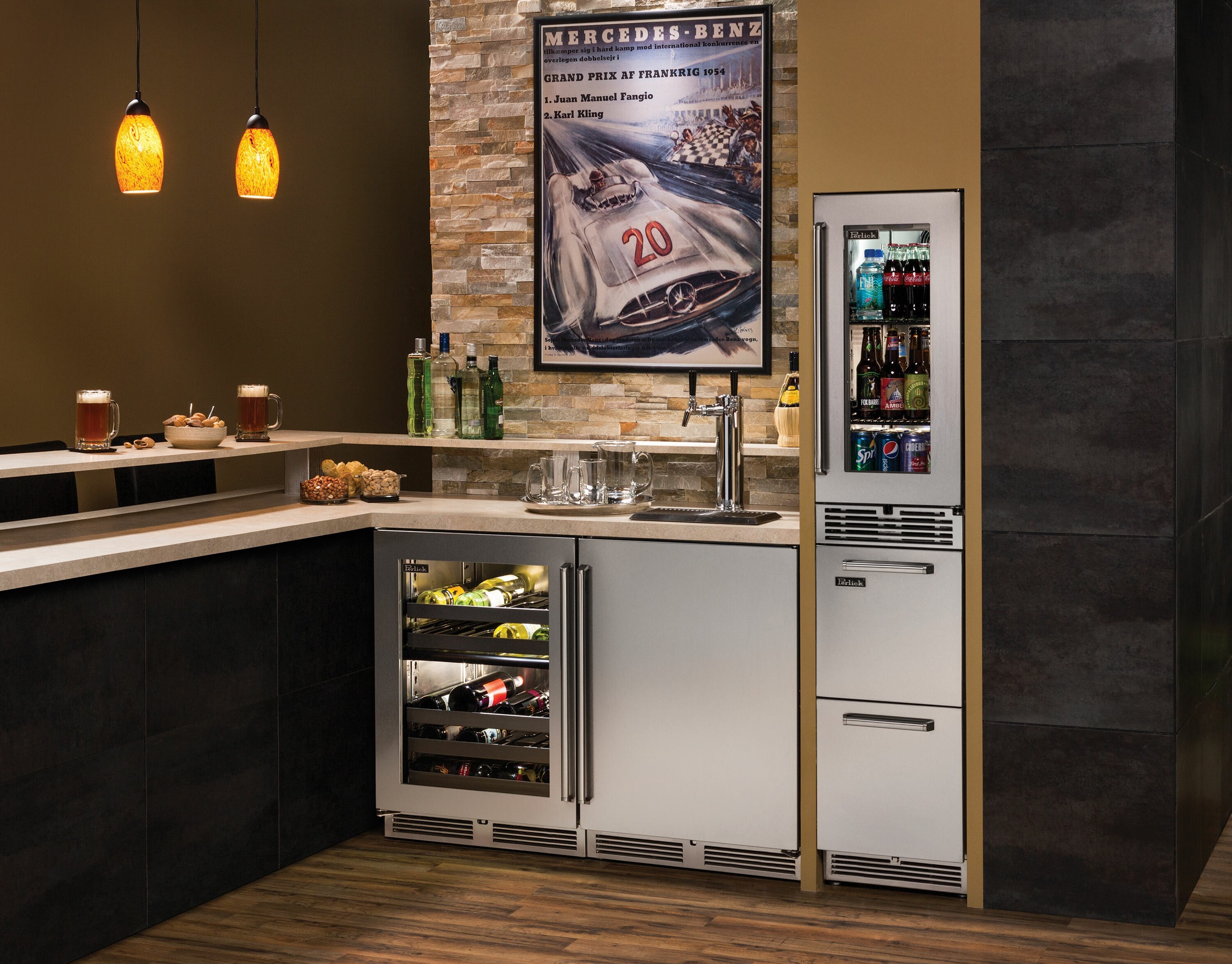 The Perfect Temp for Your Drinks
Mini-fridges employ modern refrigeration techniques that allow you to set the temperature on your mini-fridge to the number that's right for your drinks.
Certain beverages, especially wines or specialty beers, have optimal storage and serving temperatures. White wines, like Chardonnay or Chablis, should be served at a trifle above normal fridge temperatures, which is why having your mini-fridge built into your bar cabinet is so useful.
Instead of having to compromise and drink too-cold wine and beer, you can keep your beverages separate from your food and keep each at their optimal chilling conditions.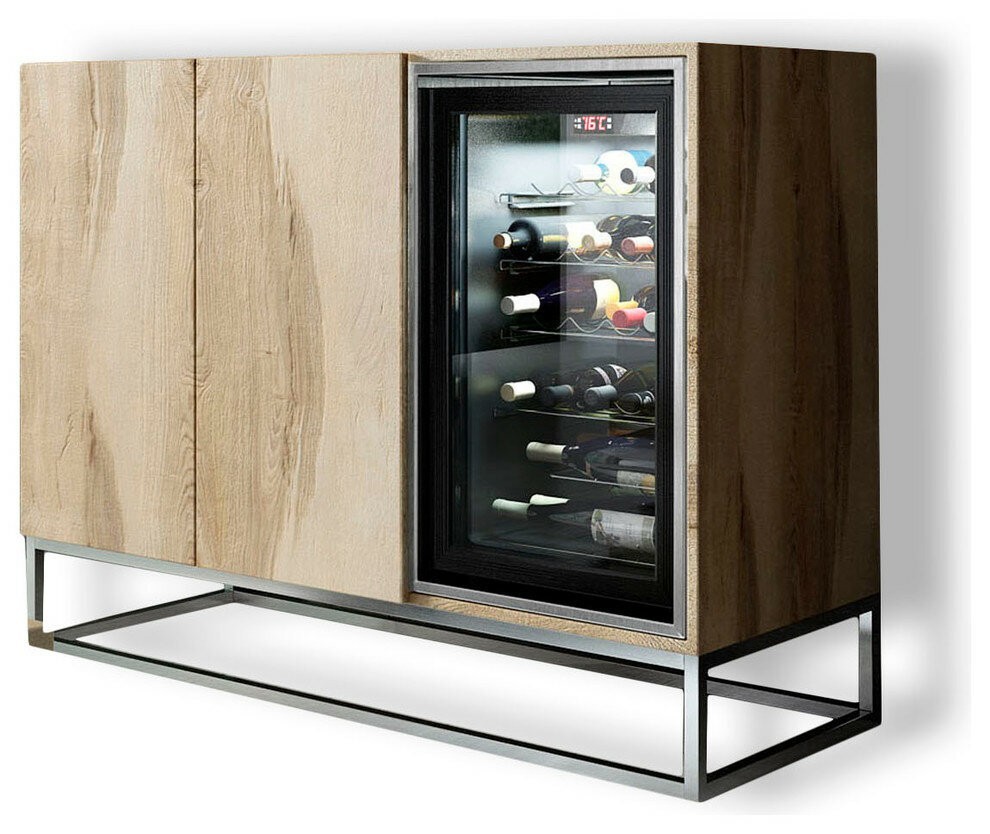 Everything in One Place
If you have a home bar, you know how efficient it is to have all your tools and ingredients in one spot. It's one reason why having a mini fridge set into your bar cabinet is such a great idea.
When you're entertaining, you don't want to leave your guests to retrieve various things from the kitchen. You can achieve a seamless hosting operation by keeping all the supplies you need to make your signature drinks close at hand.
This makes an excellent impression on guests, and it leaves you with more time to spend with your guests. It also makes entertaining a lot less stressful, as you don't have to be continually ferrying items between your kitchen and the bar.
Sleek and Modern
Ideally, your home bar would include a mini-fridge, a liquor cabinet, a workspace, and a small sink. You may not have space in your home to accommodate each of these items, but the space-conscious design of mini-fridges allows you to put a bar cabinet with a mini-fridge just about anywhere.
If you entertain in a spare corner of your home, consider installing a bar cabinet with a mini-fridge. These products fit in corners, under counters, and along neglected stretches of the wall, and they can transform an abandoned space into a useful and fun area.
Mini-fridges might be associated with messy college dorms, but they can also be subtle and sleek furnishings that complete your entertaining space. It's short work to find a mini-fridge that blends in effortlessly with the rest of your home bar and the aesthetic of your house.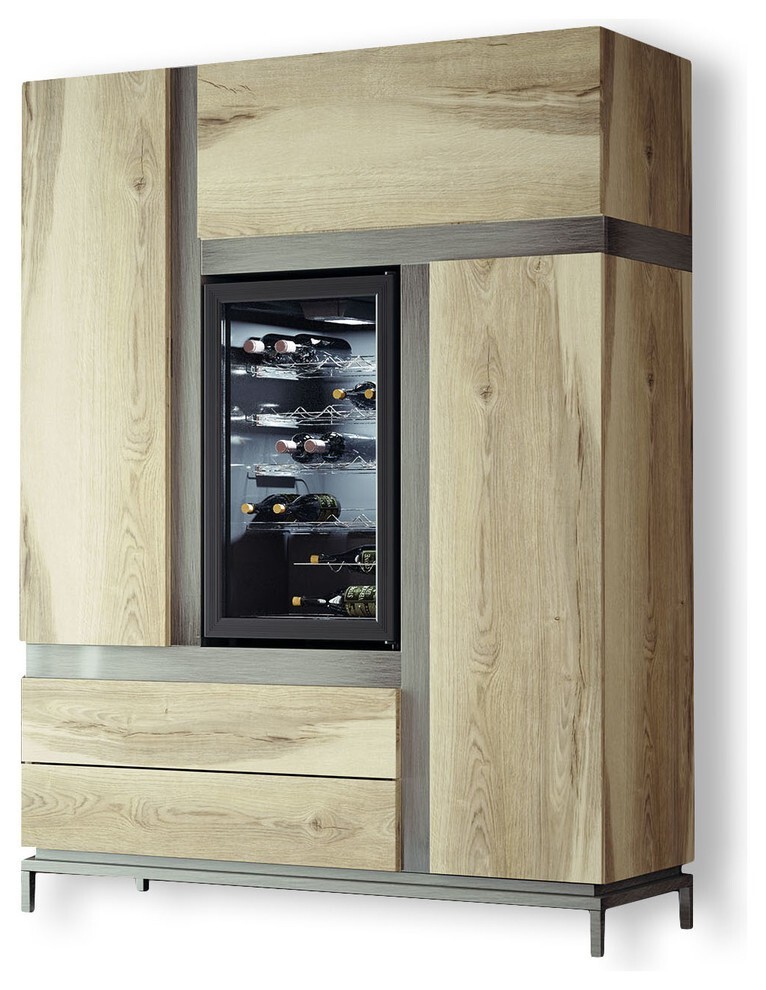 The Last Word
Home entertainment areas are becoming increasingly popular due to their versatility, practicality, and accessibility. Modern technology and space-saving designs make it possible for home bars to accommodate more amenities.
If you have an area of your home dedicated to home entertaining, consider adding a bar cabinet with a mini-fridge. It will free up space in your main refrigerator, keep everything in one place, and maintain the ideal temperature for your beverages. It also looks sleek and makes an excellent impression on your guests.
Entertaining at home can be stressful, and you often may feel as if you spend more time running around your home than talking to your friends. A mini-fridge in your bar area can simplify hosting and help you have fun with your visitors. Don't settle for a hectic hosting experience or a laid-back party with mediocre drinks. Install a mini-fridge in your home bar and make the most of your evenings with friends.