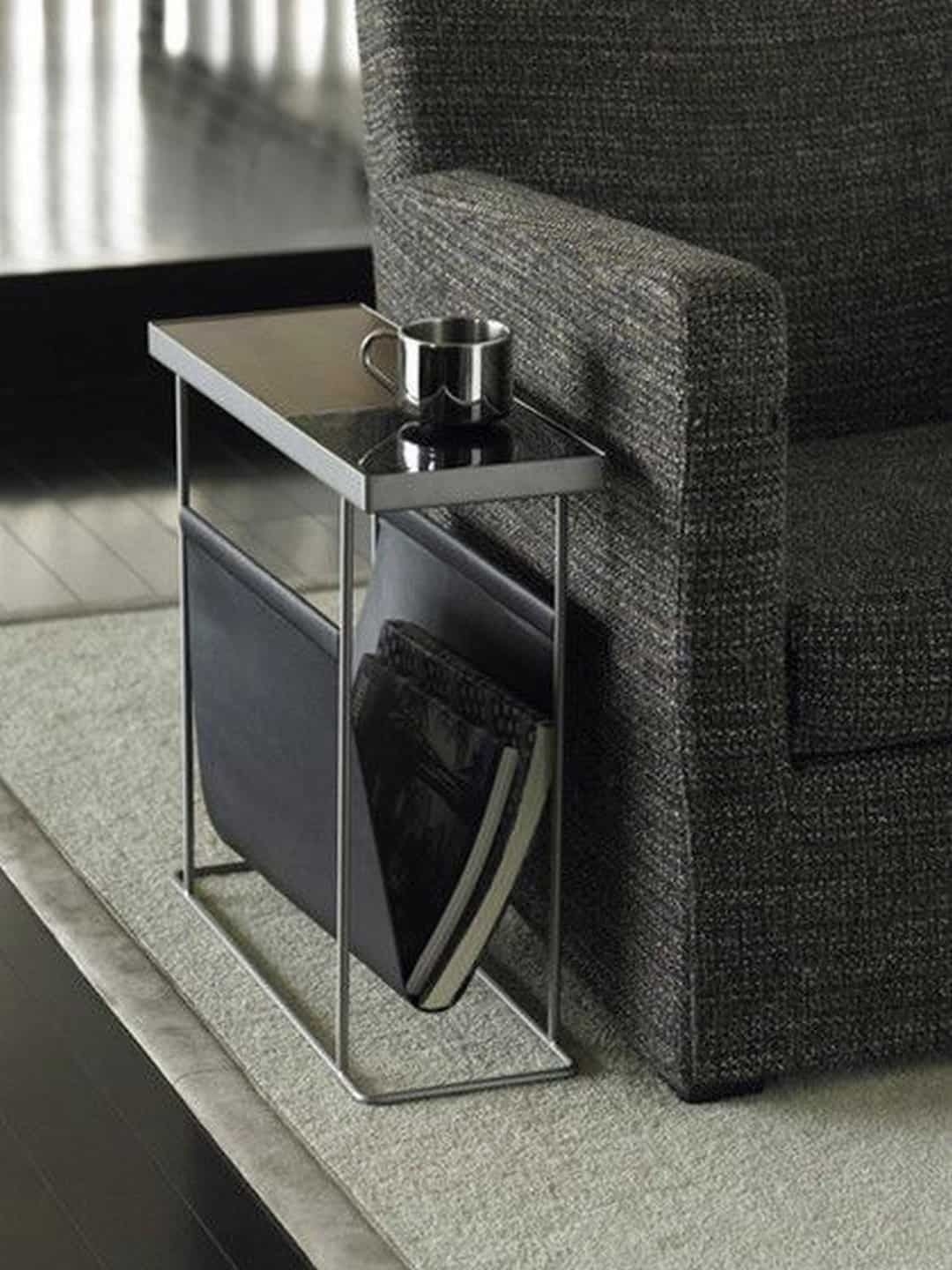 Sleek, minimalistic, yet very convenient, this small side table magazine rack will be a perfect practical accent in your living room. It solves the issue of coffee cups you don't know where to put or magazines you want to reposit after reading.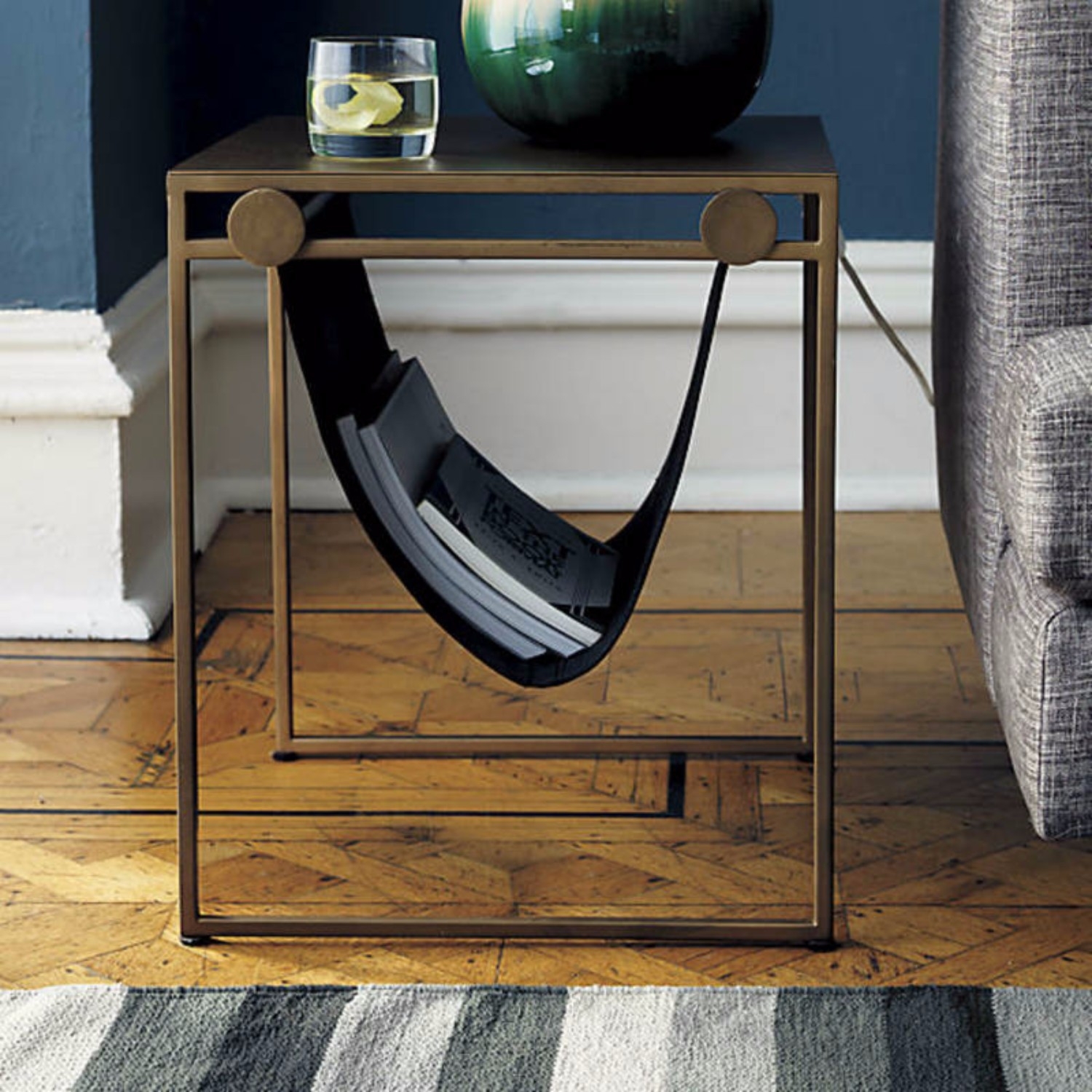 Your small space NEEDS this new collab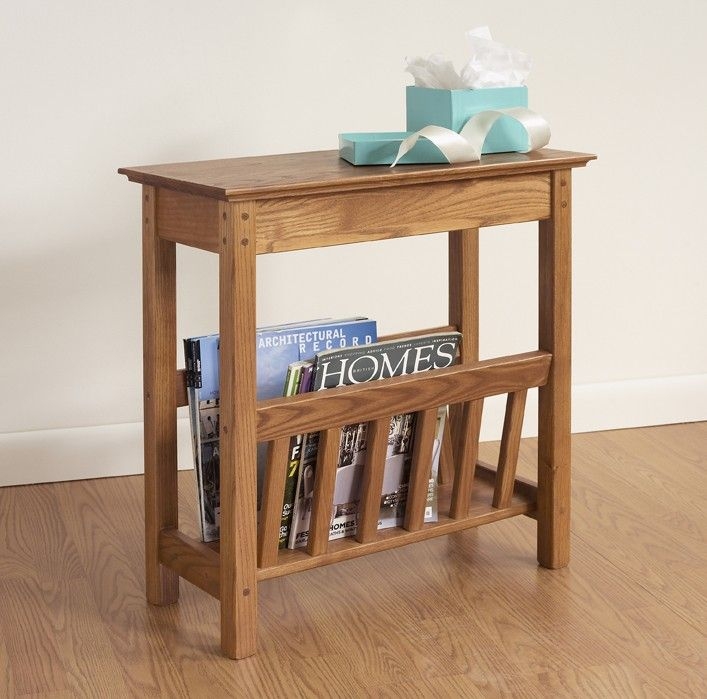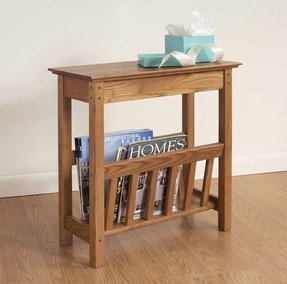 all products living coffee end tables side end tables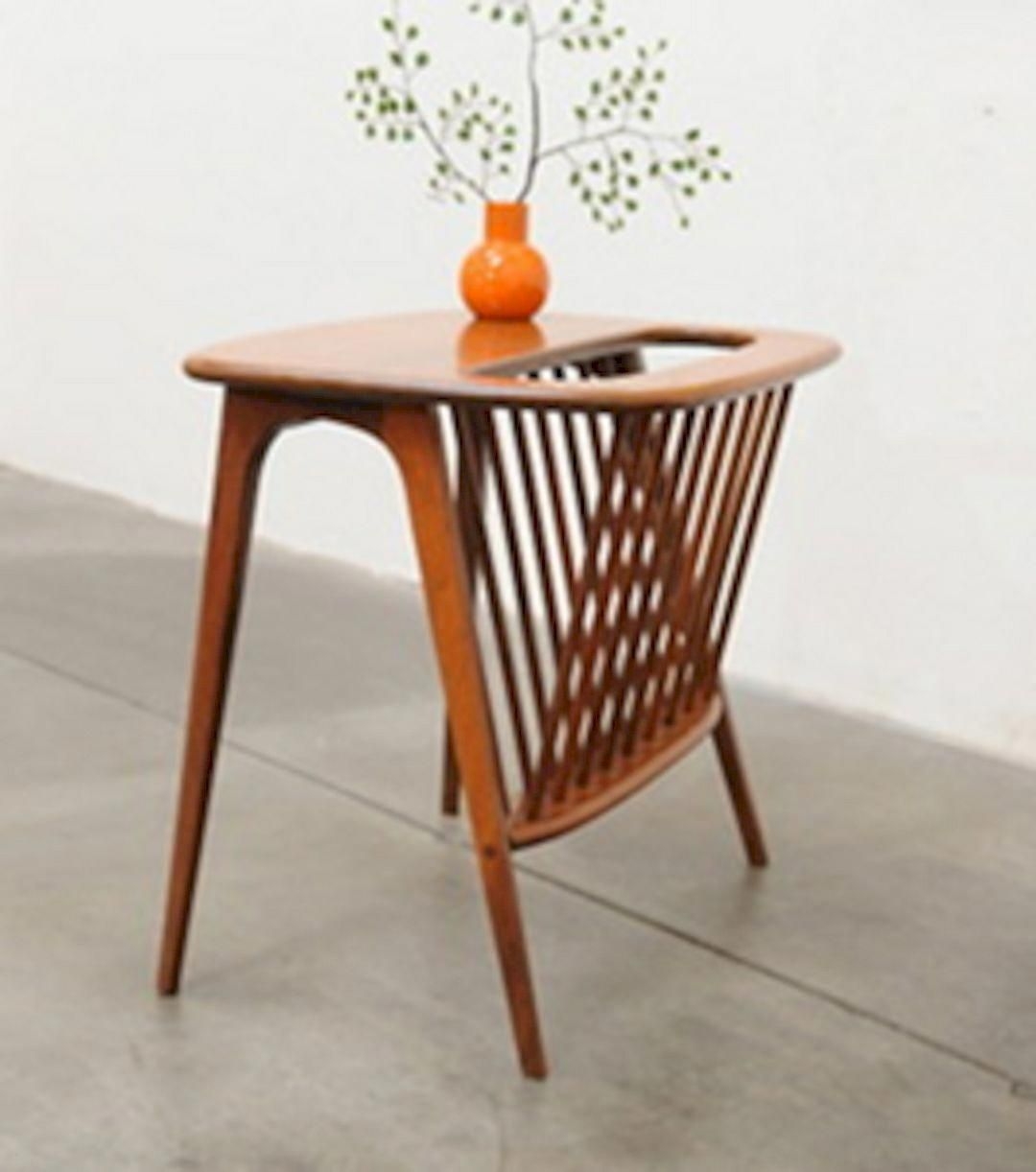 An extraordinary, but very functional side table. It's a simple, wooden construction, but the top has a smart magazine rack, which will let you keep your magazines organized. You can also keep there a book you're currently reading.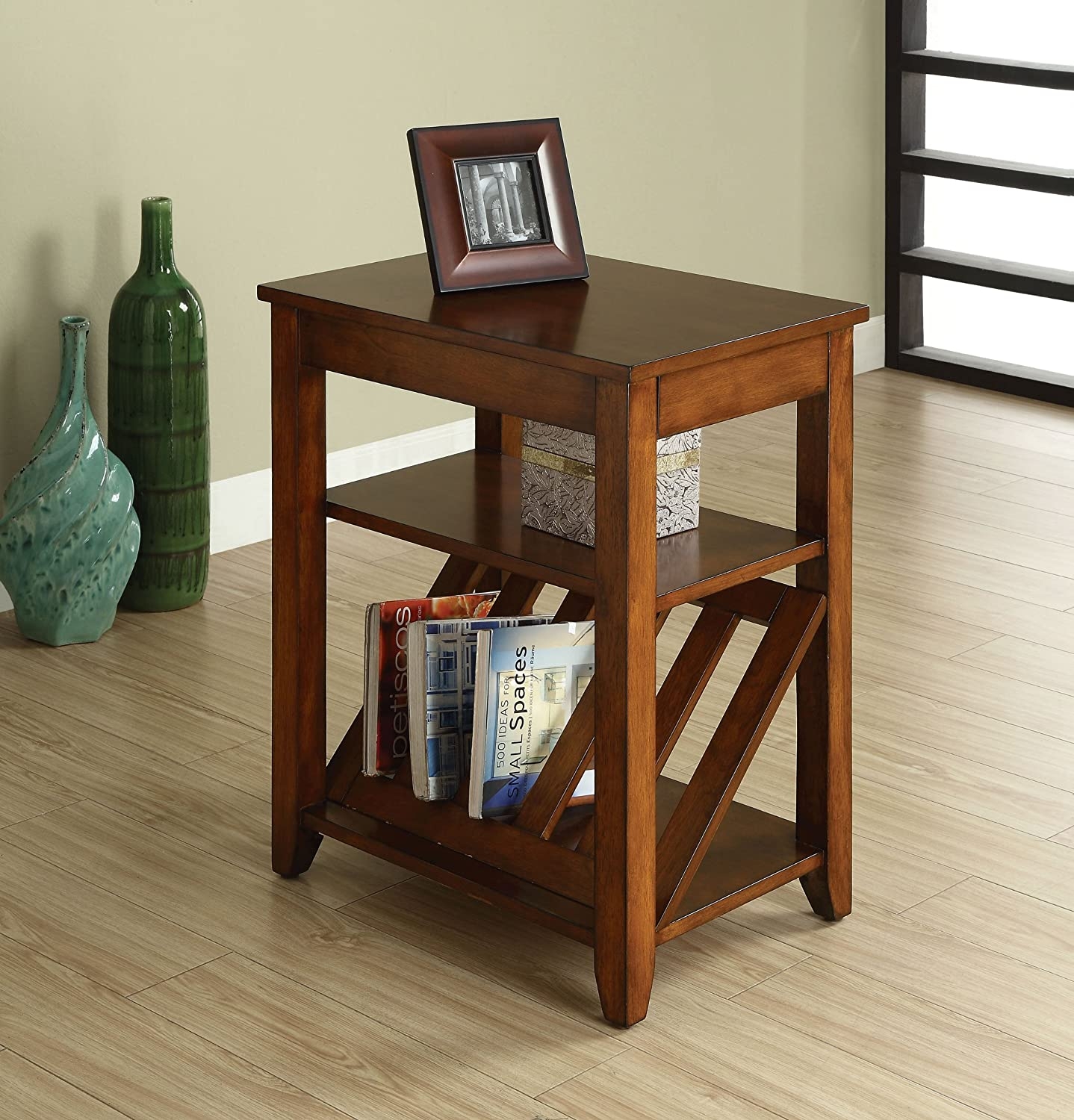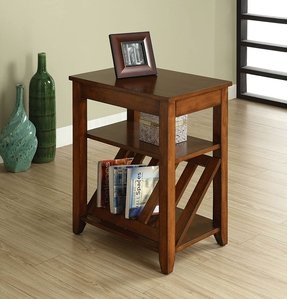 Kailer Single Drawer Magazine Rack Side Table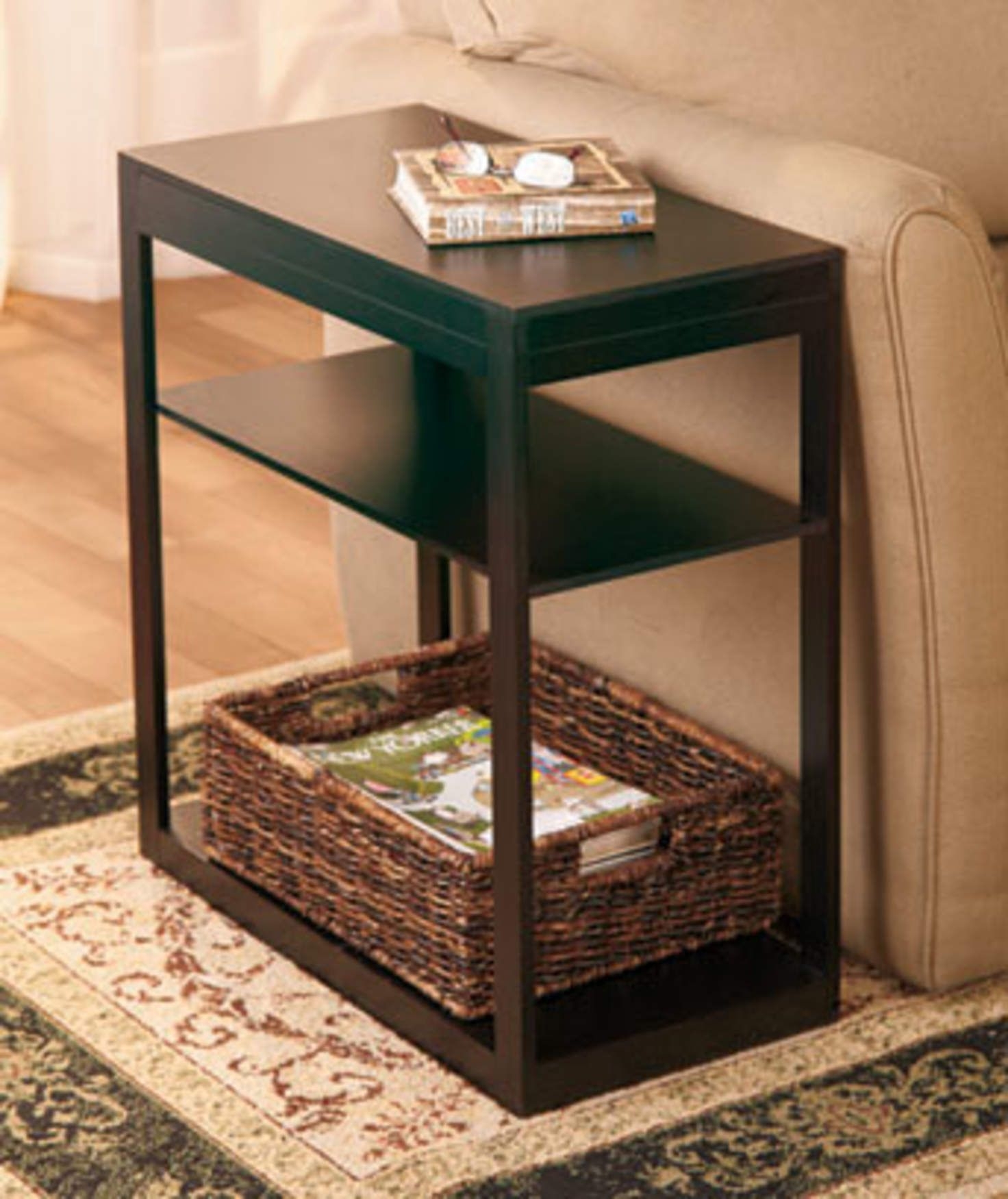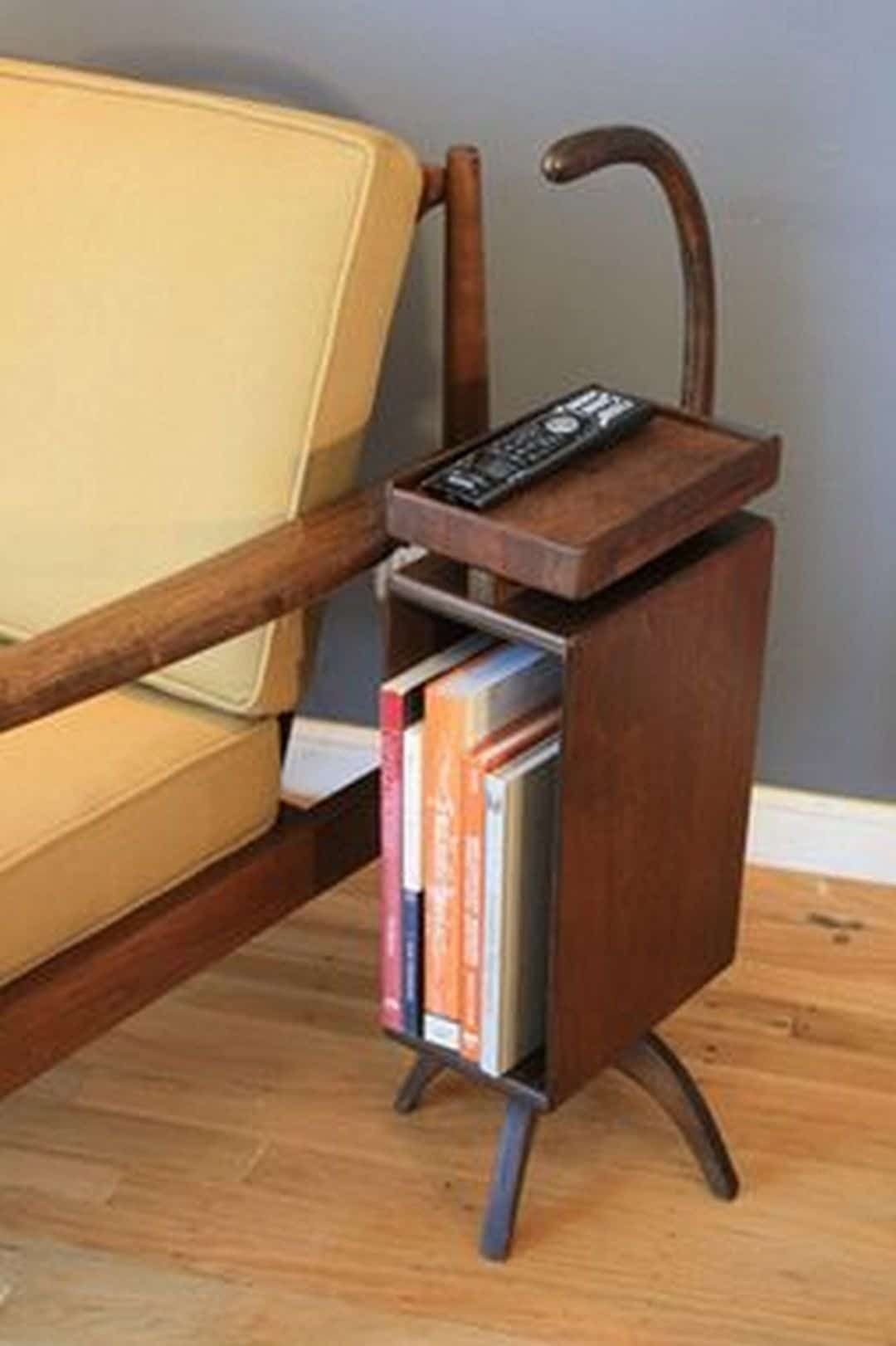 A convenient helper while watching favorite movie flicks, this small side table comes with a built-in magazine rack, and a tray on top for placing your remote control. The table is made of hardwood, with curved metal legs, and a wood handle for easy carrying.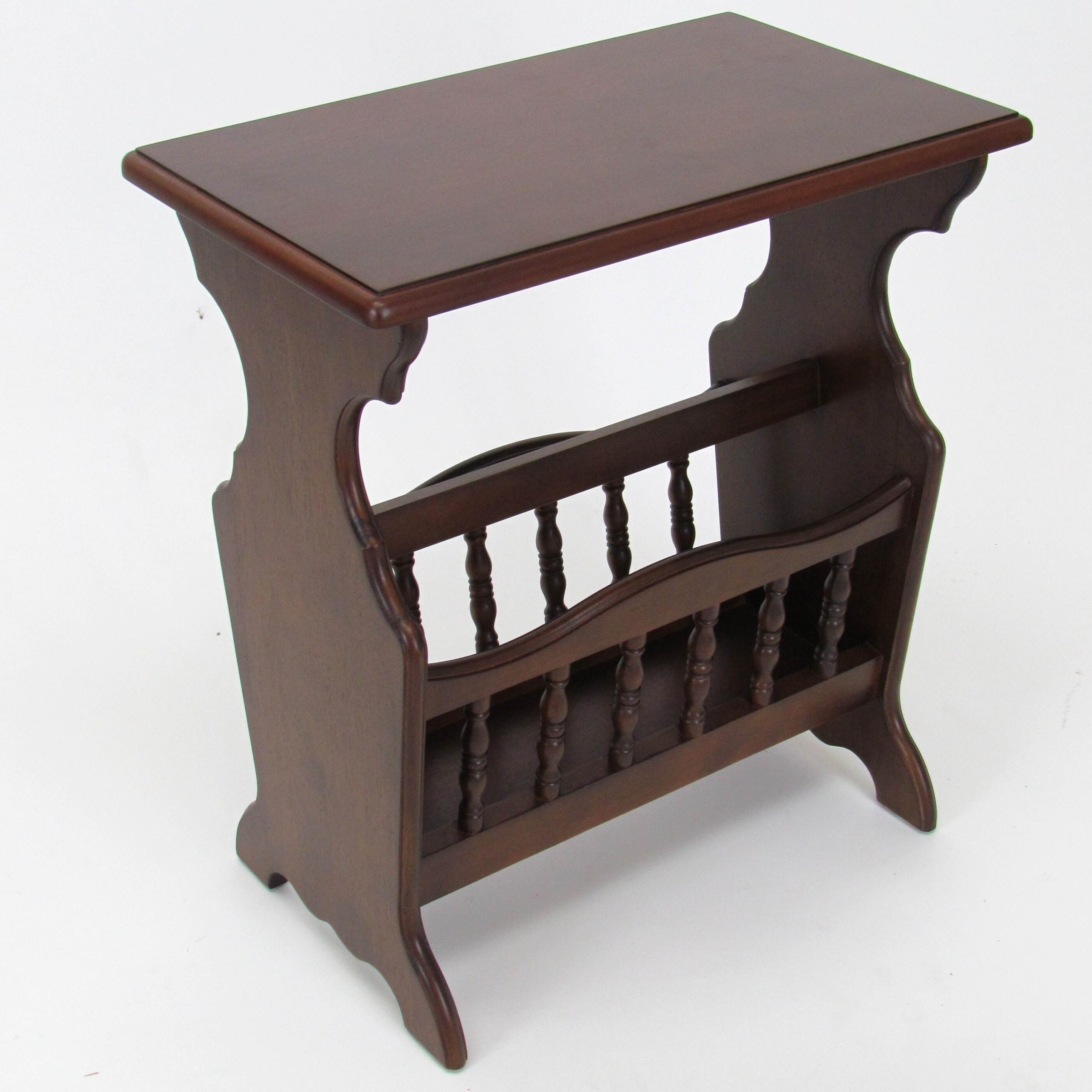 Magazine End Table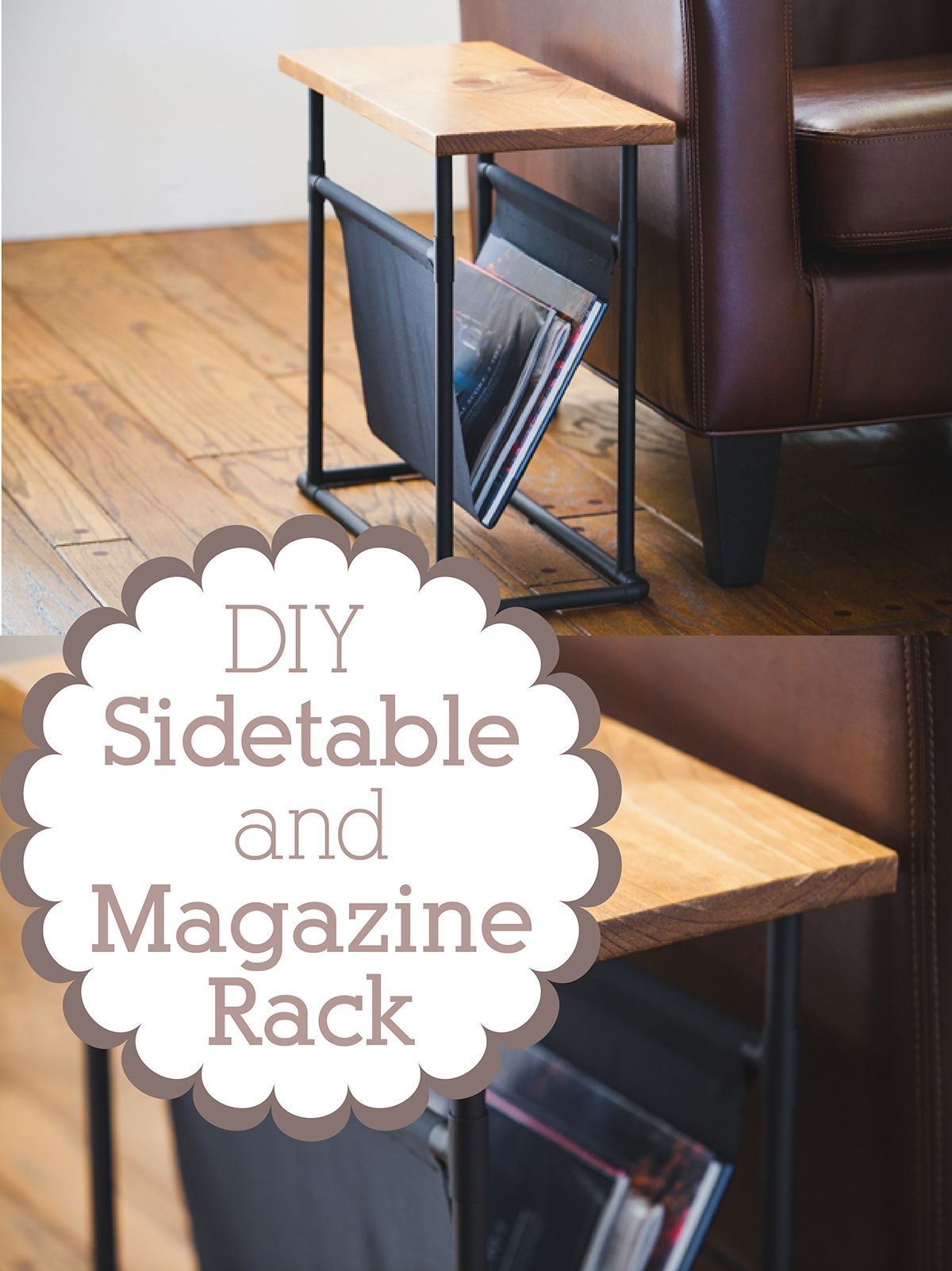 Make your own side table that doubles as a magazine rack with copper pipes and a pine board. Double your space and get rid of that coffee table clutter!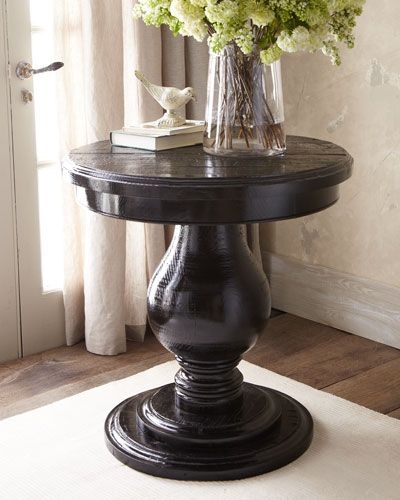 This round side table has an elegant shape that comes paired with a rustic distressed texture to create a comfortable vintage appeal. It will astonish you with style and utter practical use serving as an extra space to display your decorative objects.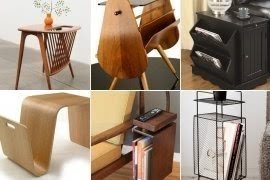 Brad Wray Workshop wanted to use substantial materials that have character and a story to tell and used concrete and wood to create a multipurpose object.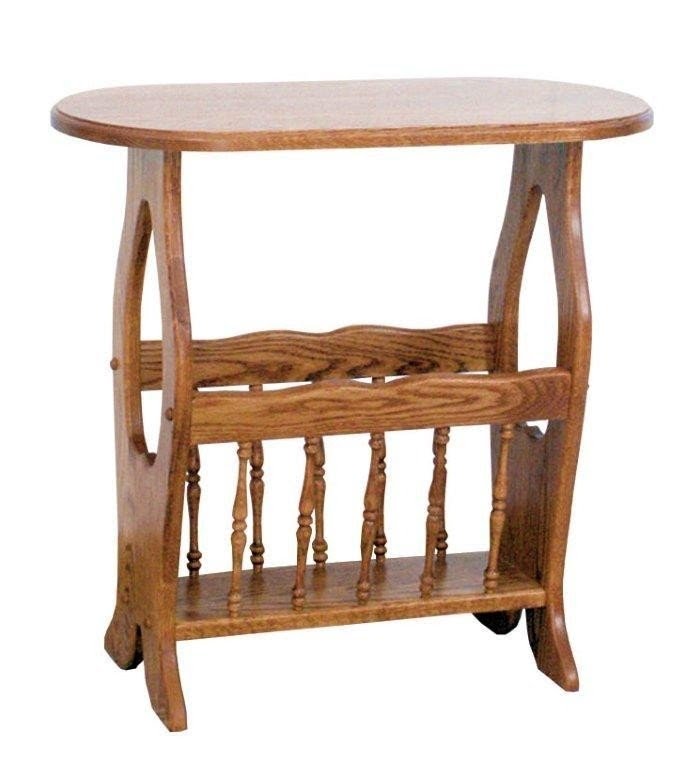 ... Room & Entertaining Furniture / Amish Accent Tables / Amish End Tables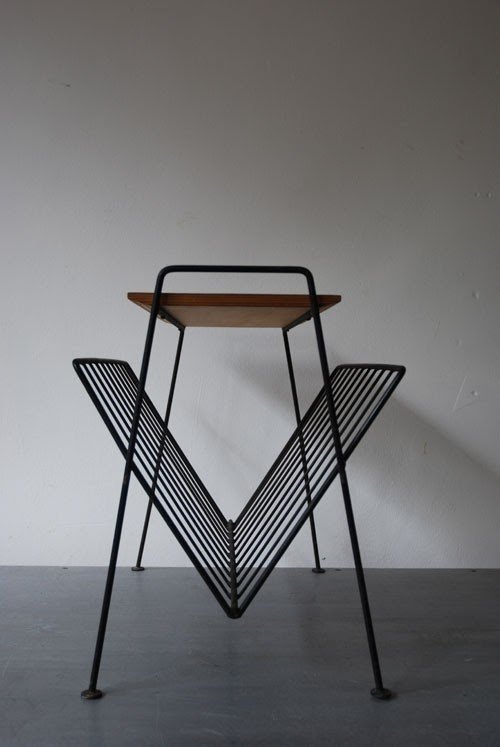 modernist/minimalist Magazine Rack - with a teak top and wire frame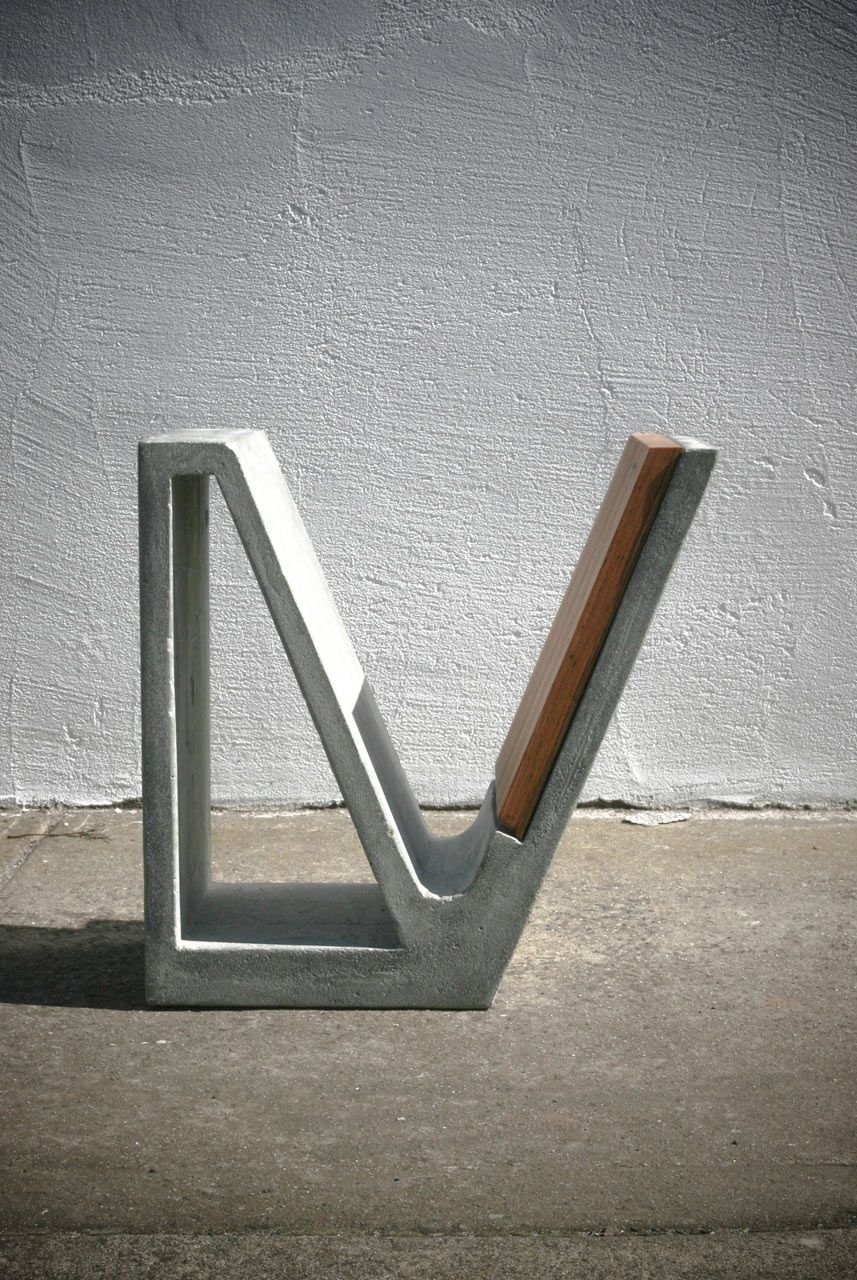 This multipurpose piece can be a side table, magazine rack, or reading stool, depending on what you need.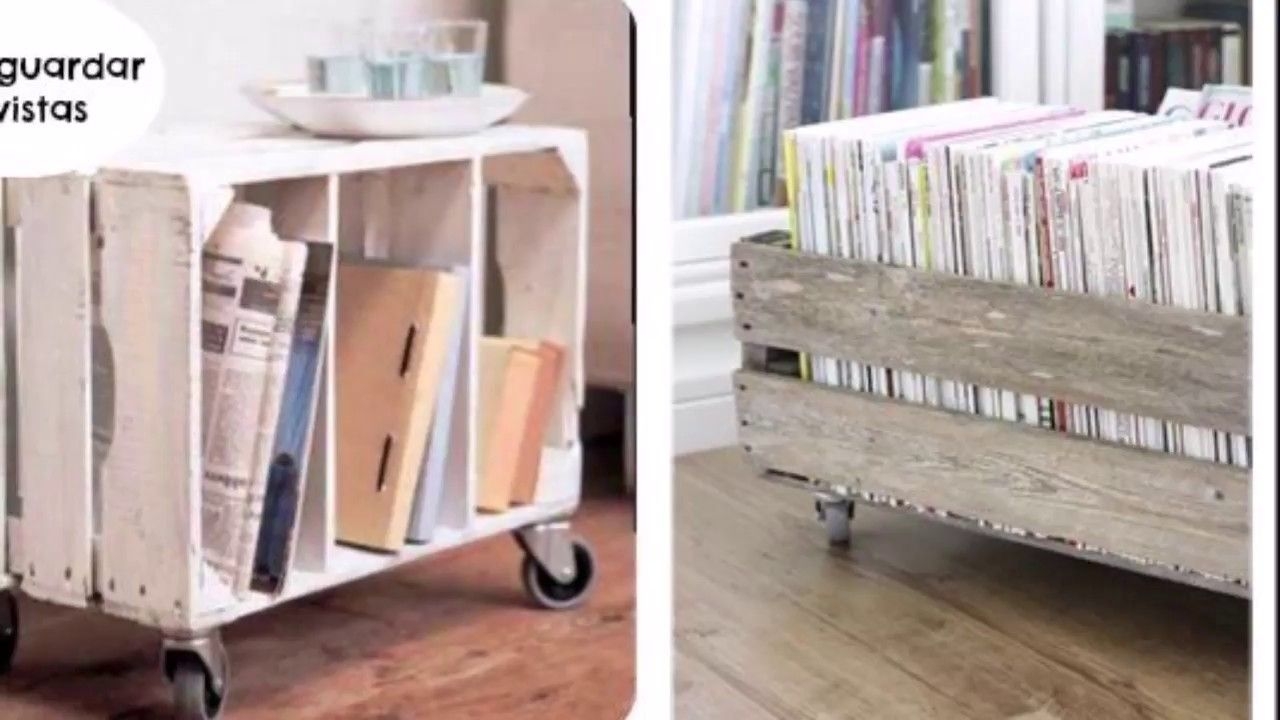 Could do something like this for me classroom! I love rustic and how it rolls!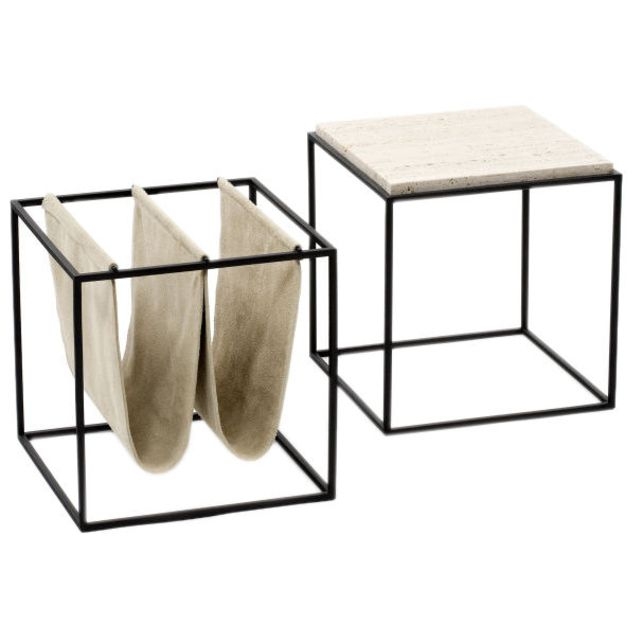 Jorge Zalszupin; Painted Metal, Travertine and Leather 'Domino' Table and Magazine Rack, 1950s.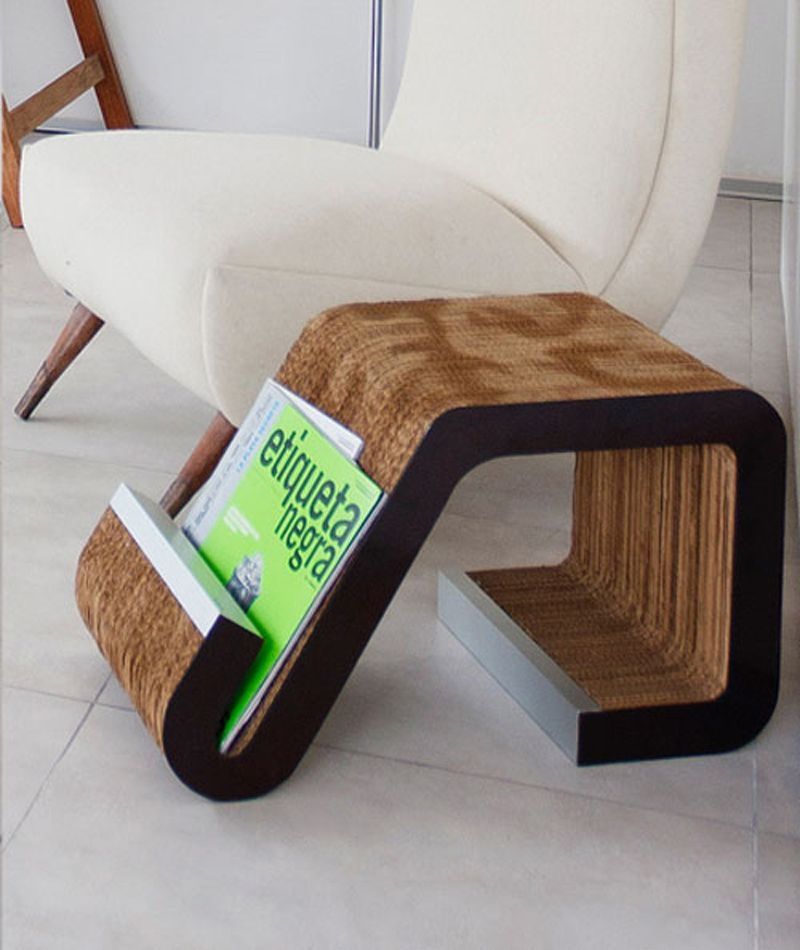 Multi-Purpose Curved Magazine Holder | DigsDigs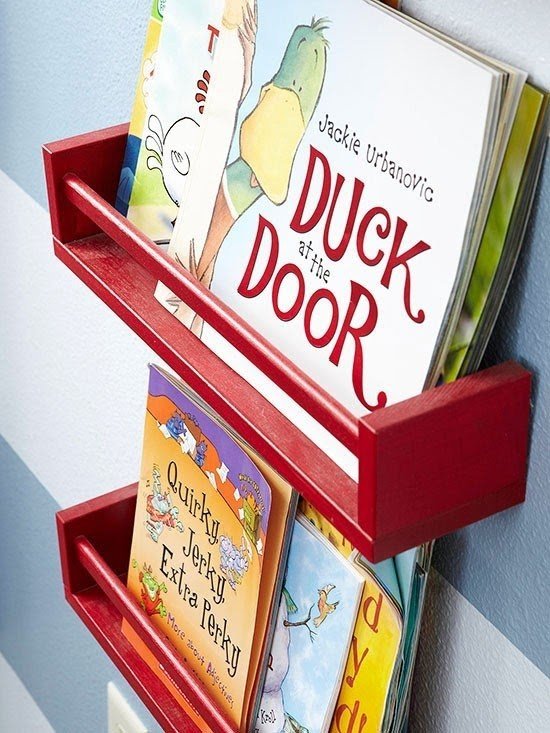 Thanks to a coat of paint, these basic spice racks are now the perfect place to store children's books! More tips for an organized home: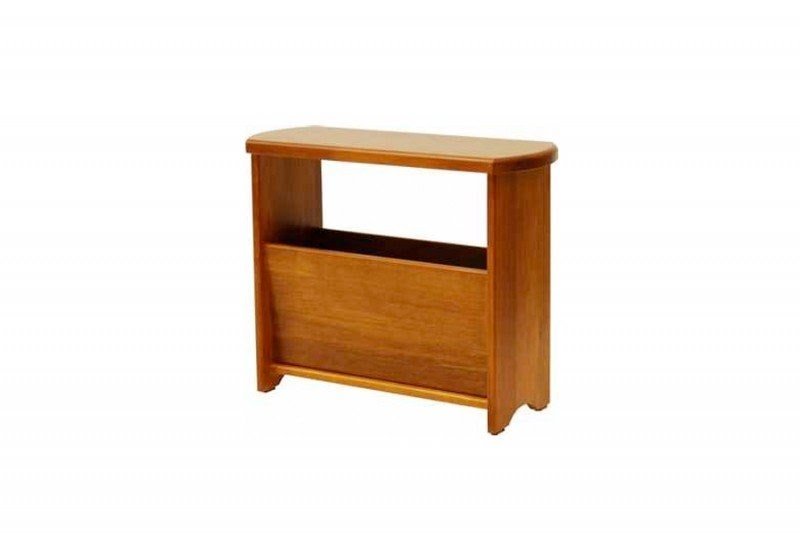 Classicwood Magazine Rack Side Table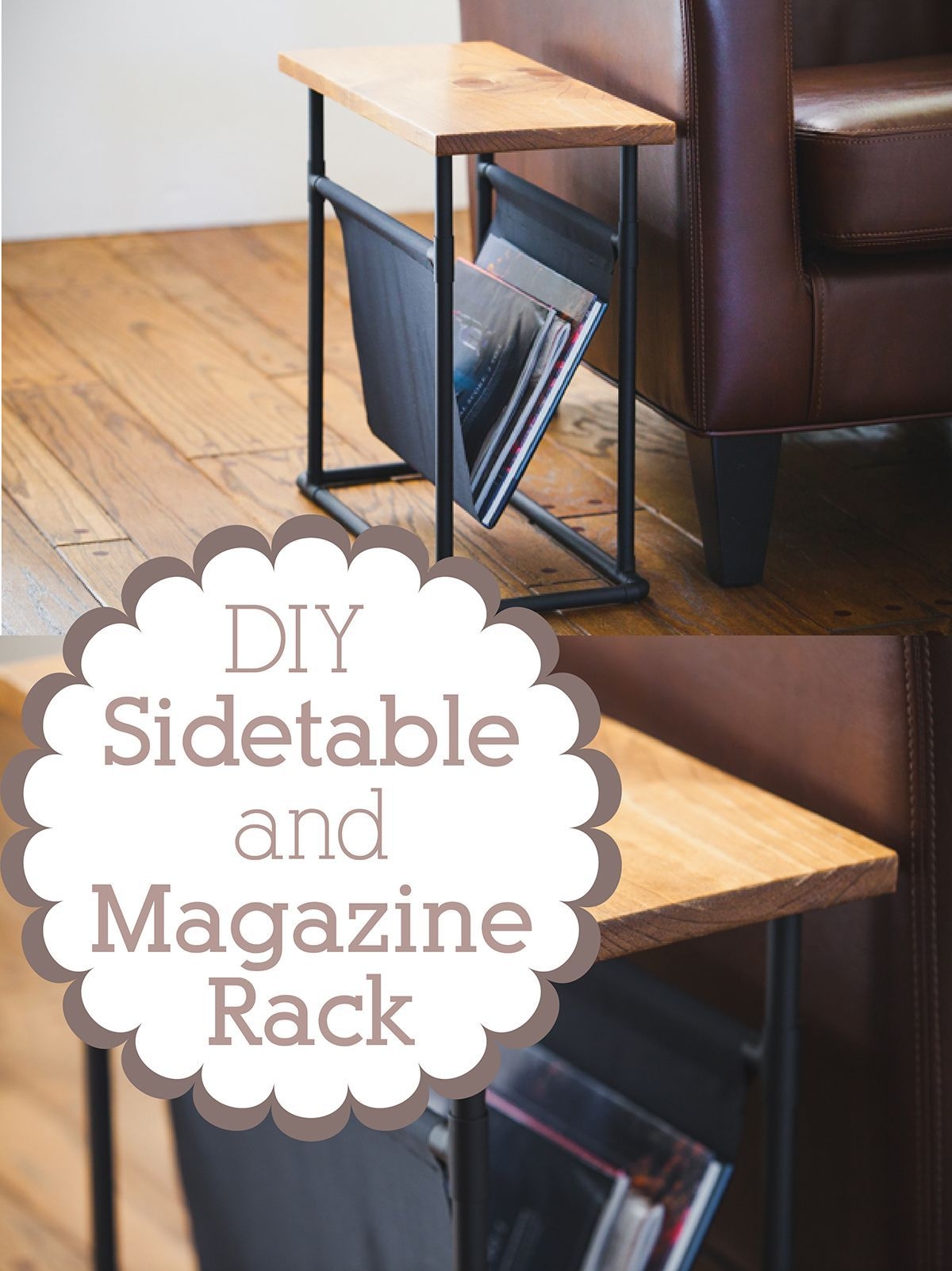 Magazine Rack Rm 1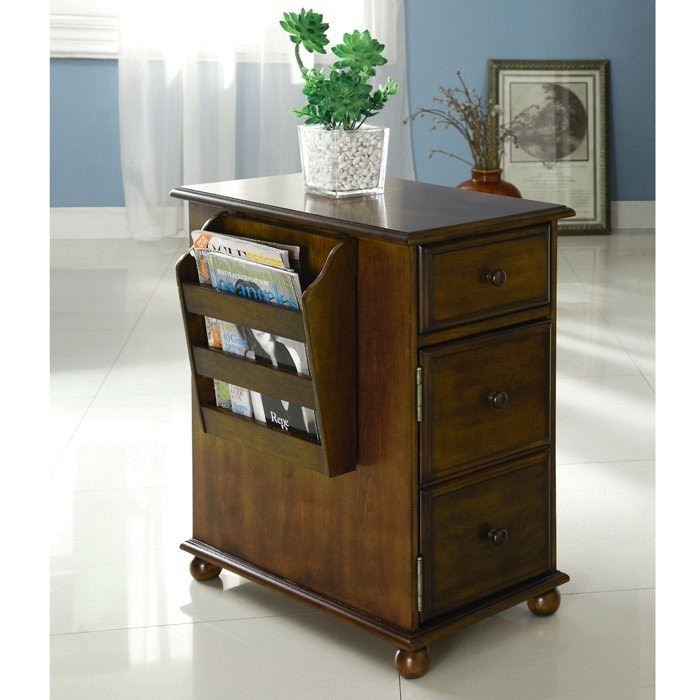 Jada Magazine Rack Side Table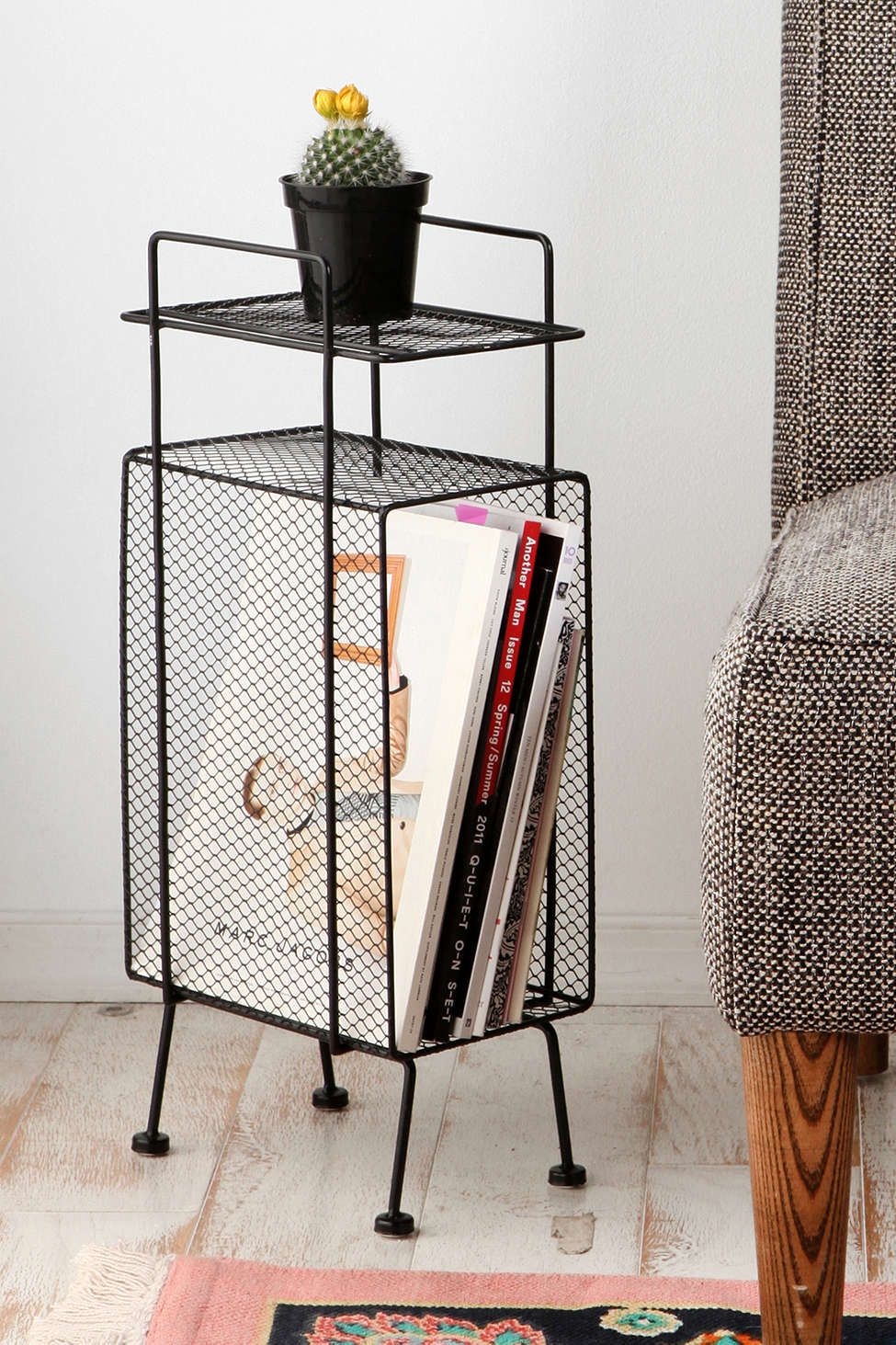 Small-sized, space-saving idea for organization of magazines and newspapers. This side table features a durable metal mesh construction with four legs that provide stability. Its lower area serves as a magazine rack.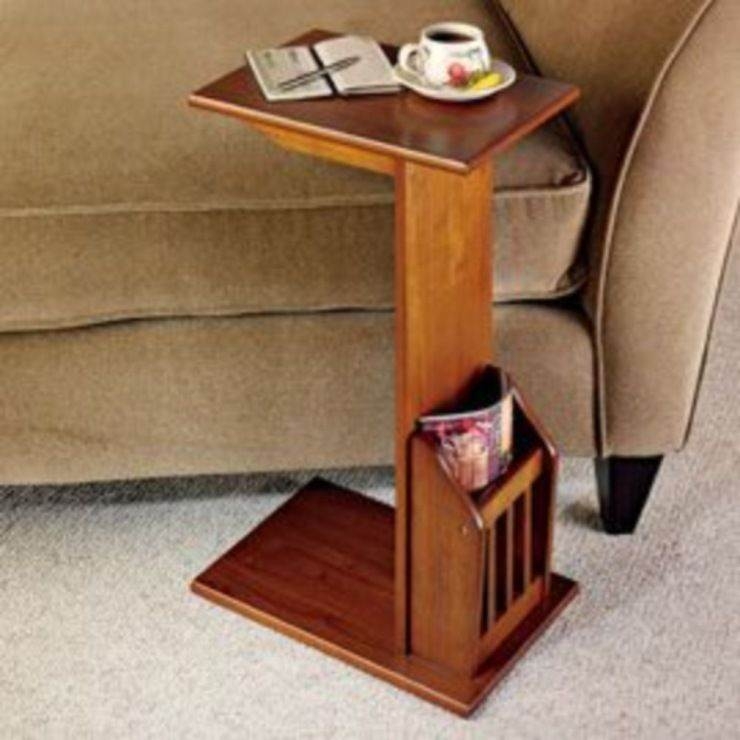 An aesthetic traditional side table of wood finished in light warm browns. It's composed of a flat rectangular foot, a thick straight pillar with a magazine rack fixed at the bottom and a rectangular top. Its foot can be tucked under e.g. a sofa.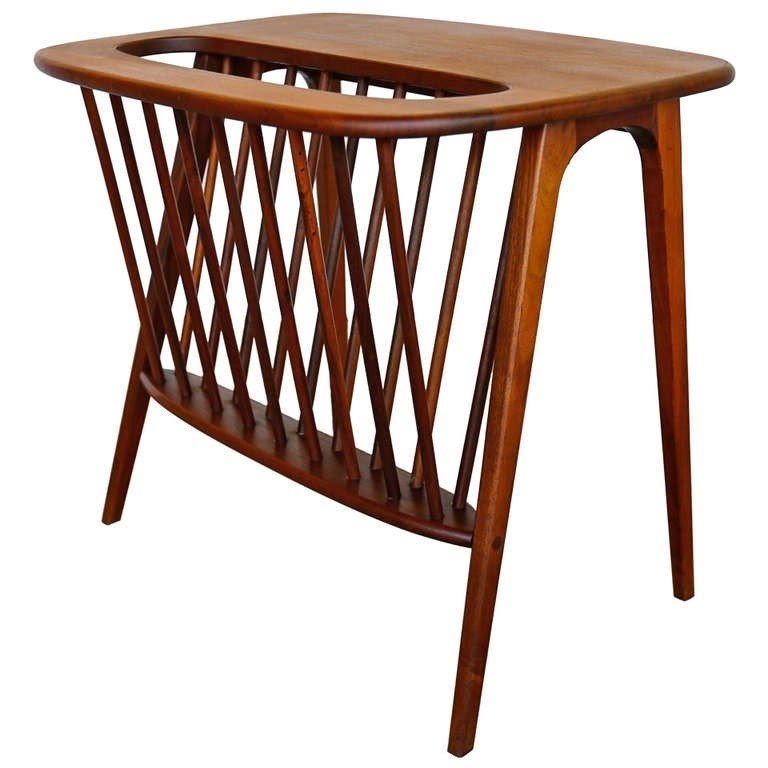 Walnut Side Table W/ Magazine Rack By Arthur Umanoff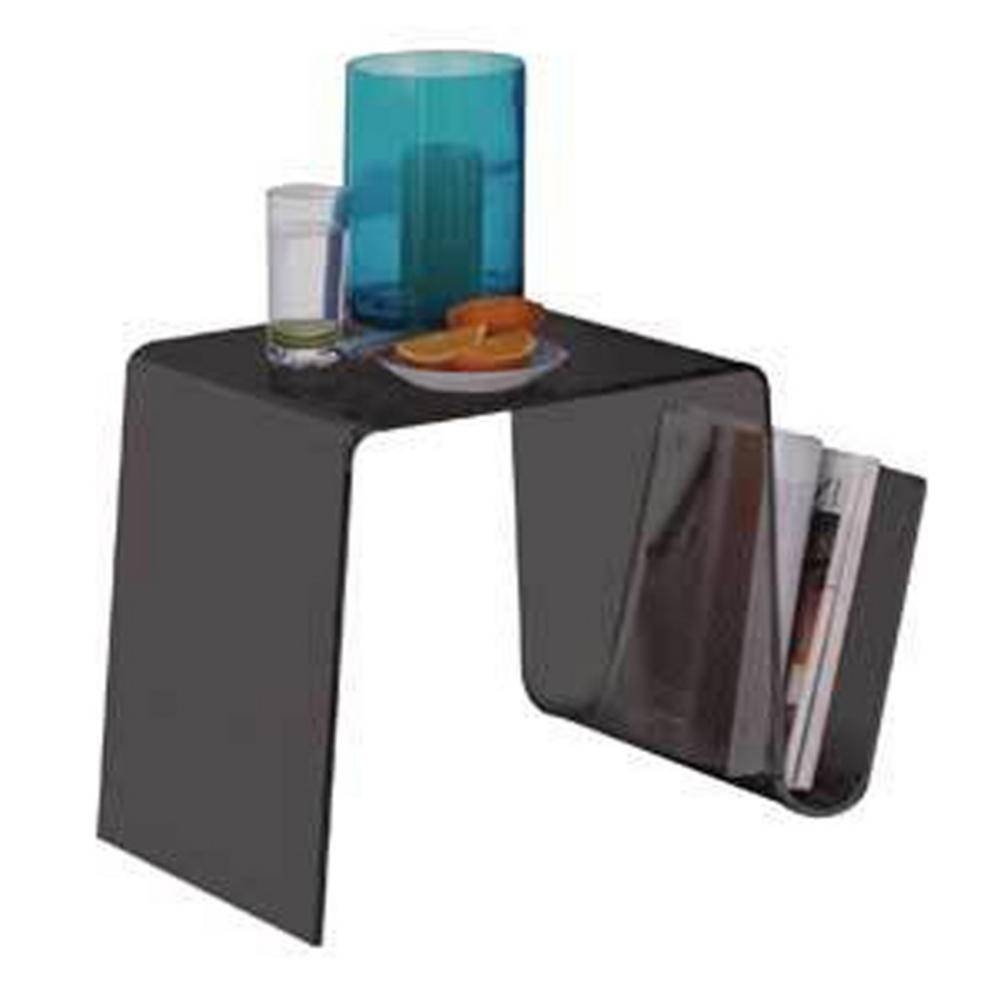 ... Mistral Acrylic Modern Side Coffee Table With Magazine Rack - Black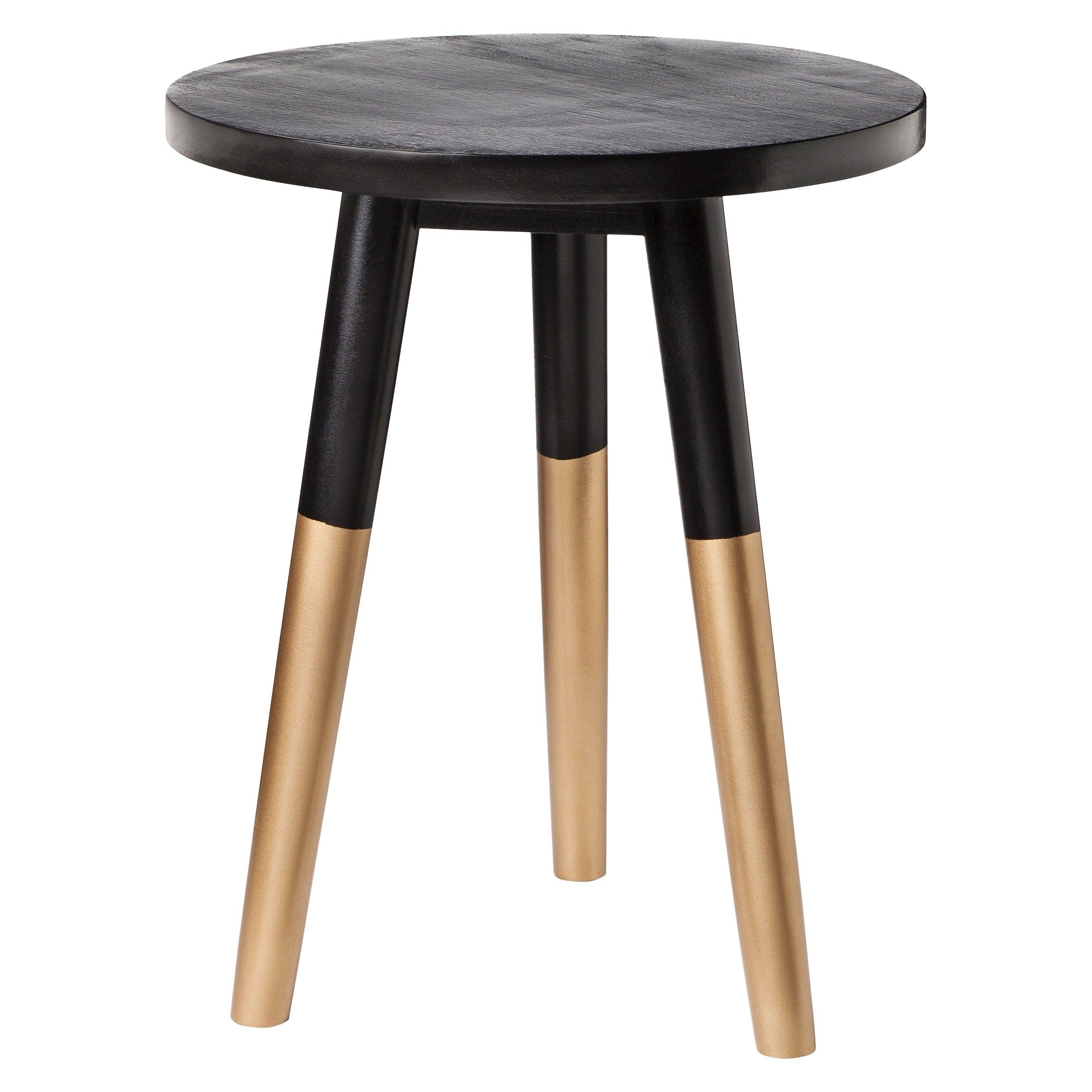 An attractive and trendy, though rather simple overall, side table crafted of solid wood. It has a round black top. Its 3 straight round slanted legs are painted in black in upper sections and in gold in lower ones.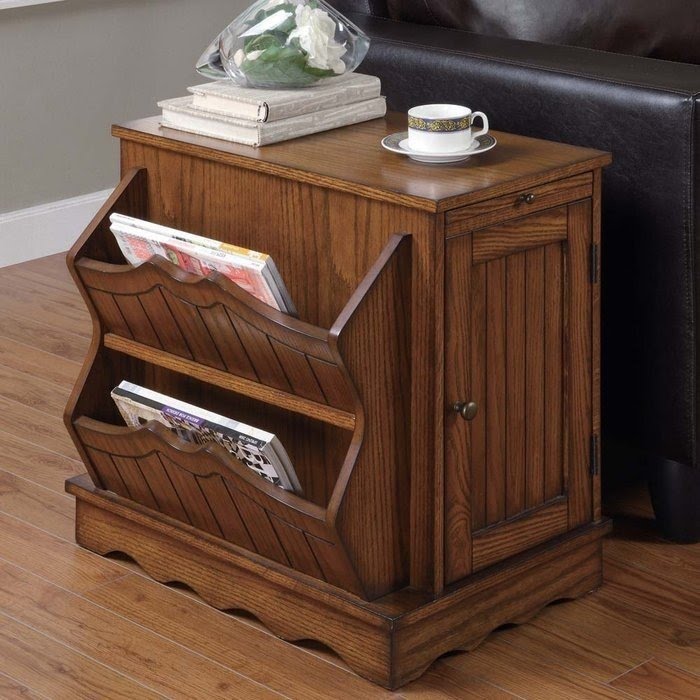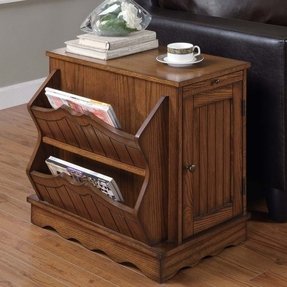 Side Table Cabinet with Magazine Rack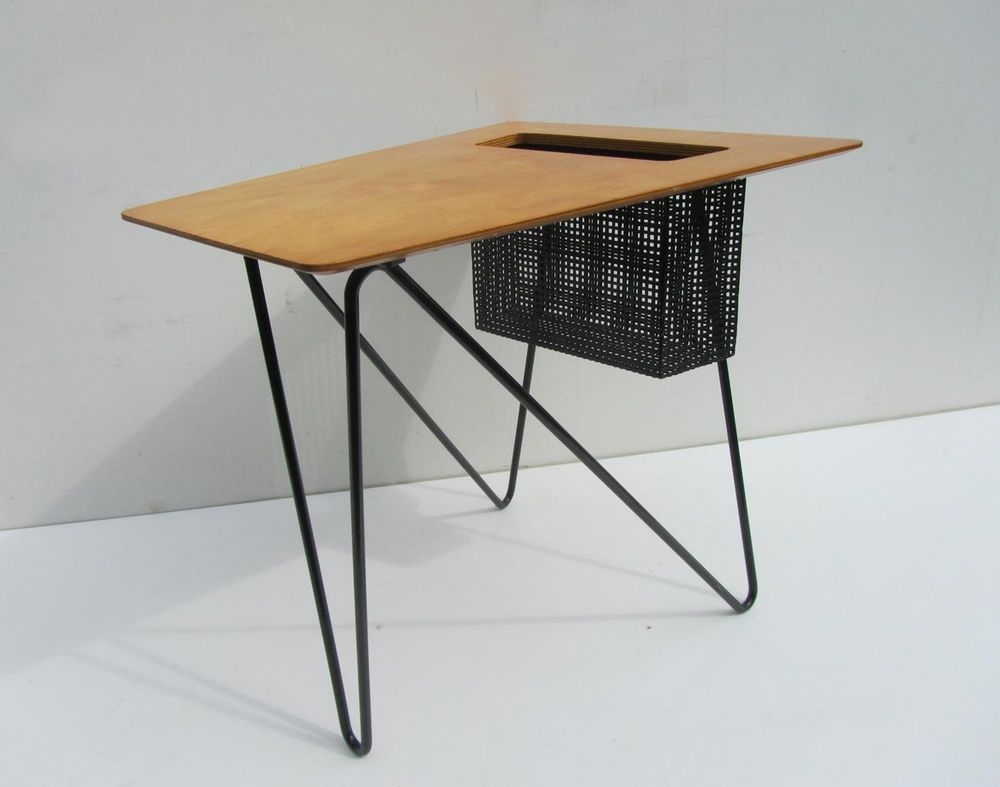 modernist Cees Braakman side table, magazine rack for Pastoe TM03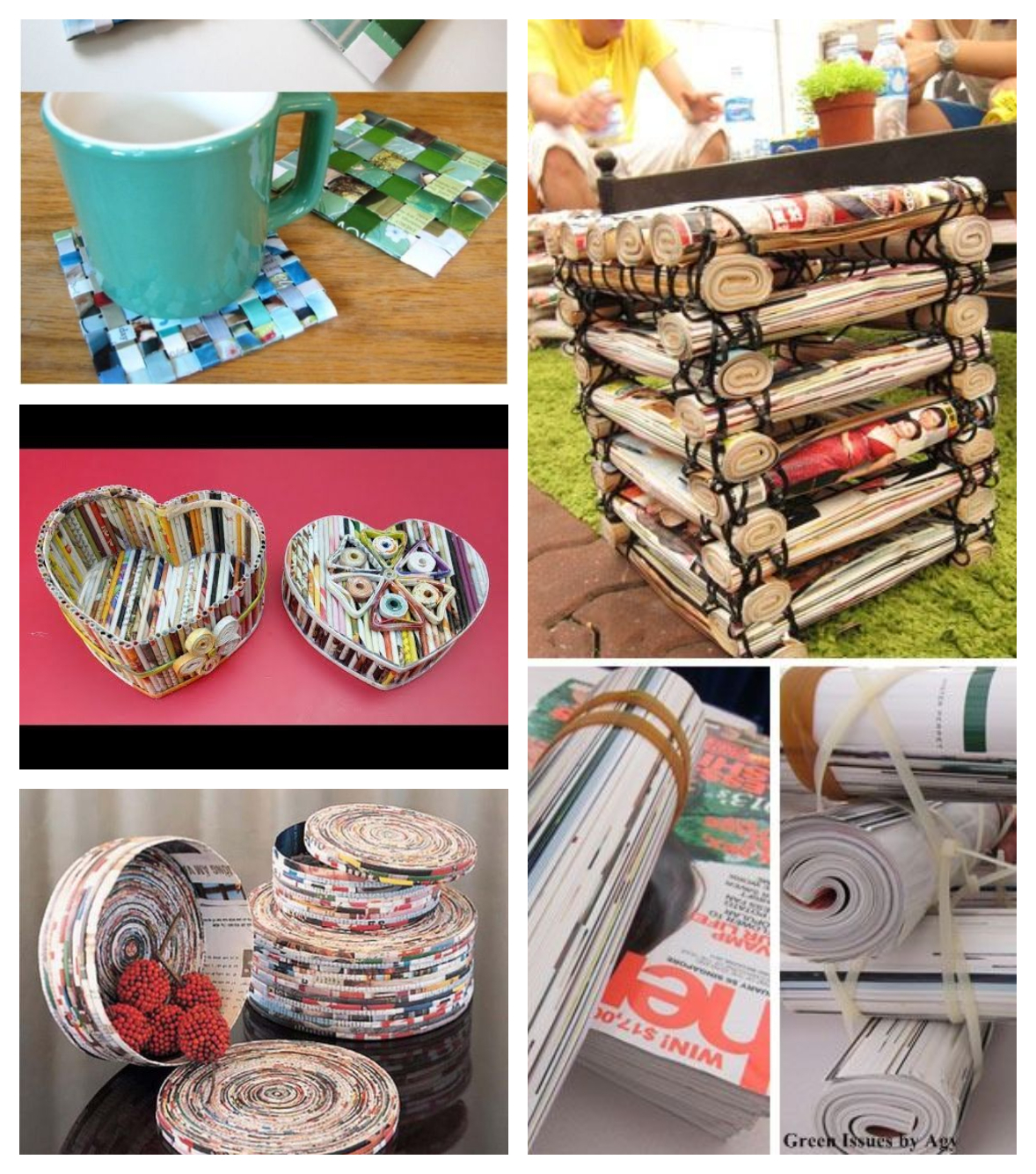 Nifty Stack Stools = Recycled Magazines Crafts = great party seats... (graduation party idea?)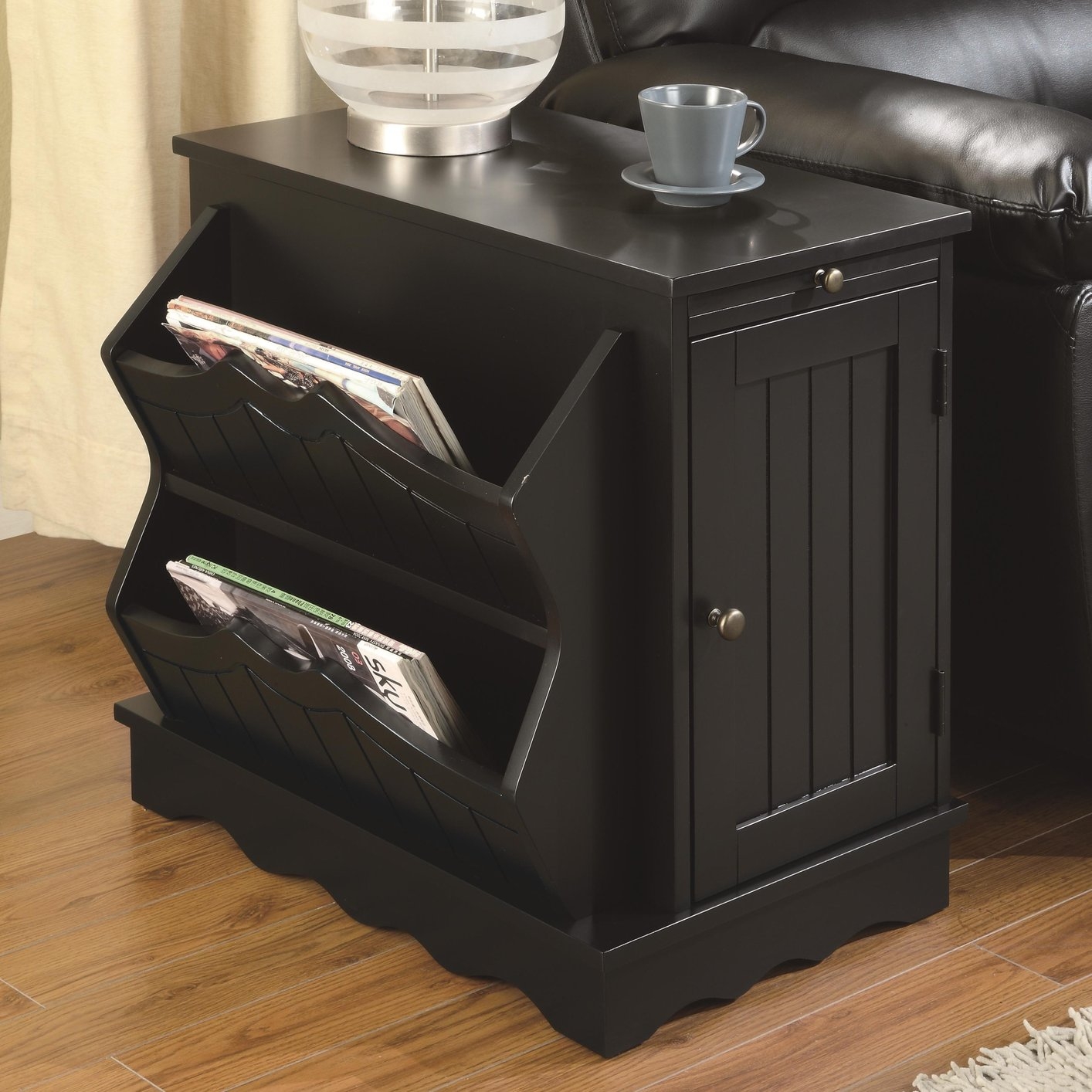 It is a solid, elegant and contemporary accent table with storage that has got a black finish and wood construction. If you looking for a pretty accent table, you need to choose this one.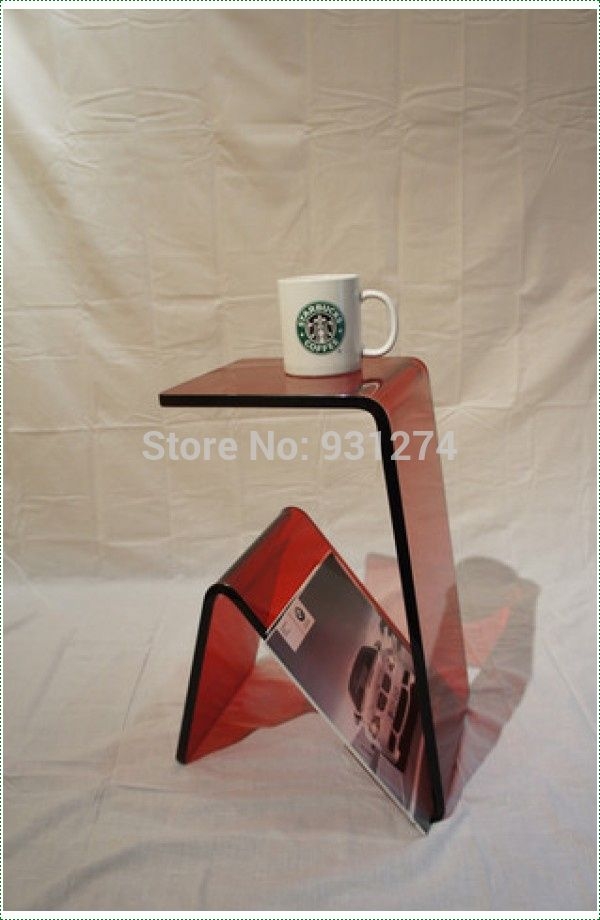 Home » Acrylic Coffee Side Table Magazine Rack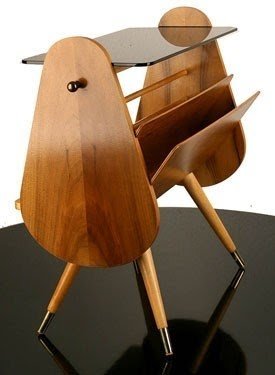 If you like the mid-century pieces then this magazine rack that is combined in design with a side table will make for an almost bulletproof option, since it ensures double the functionality and look simply breathtaking with its honey finish of the wood.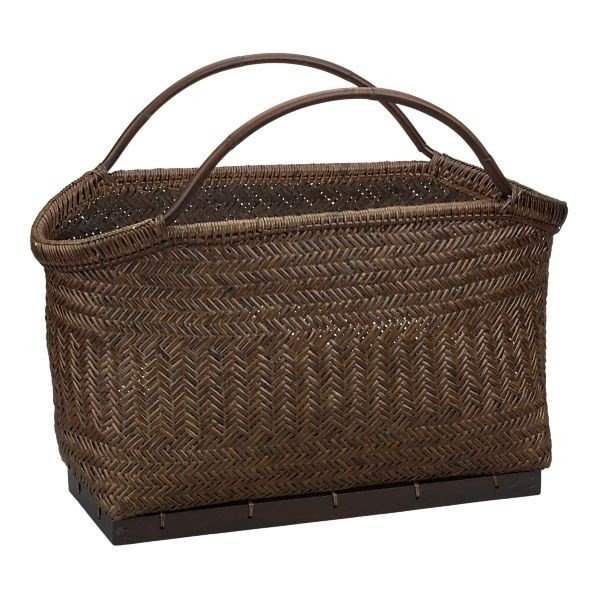 A side table may be too big. Now I'm looking at mag holders to hold Todd's books etc next to his chair. Got it and it's the perfect size and color. Love the herringbone pattern and texture of the woven reeds. Forget the side table!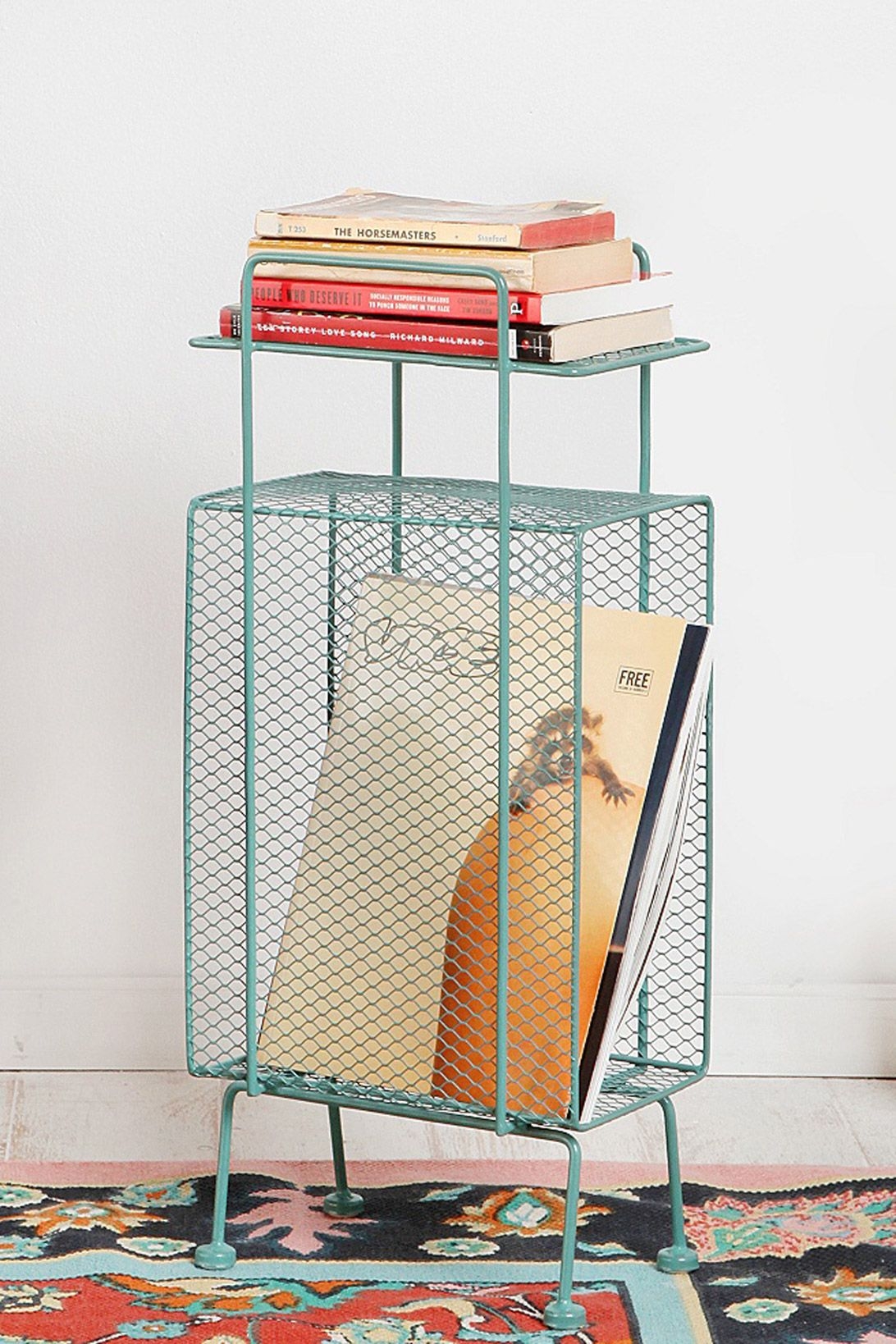 I have this exact vintage wire table in my guest bedroom! It's now a night stand and book rack! Apparently they sell them at Urban Outfitters now?!? Hilarious! Mine was found in an antique store years ago by my Mother and given to me for my first apartmen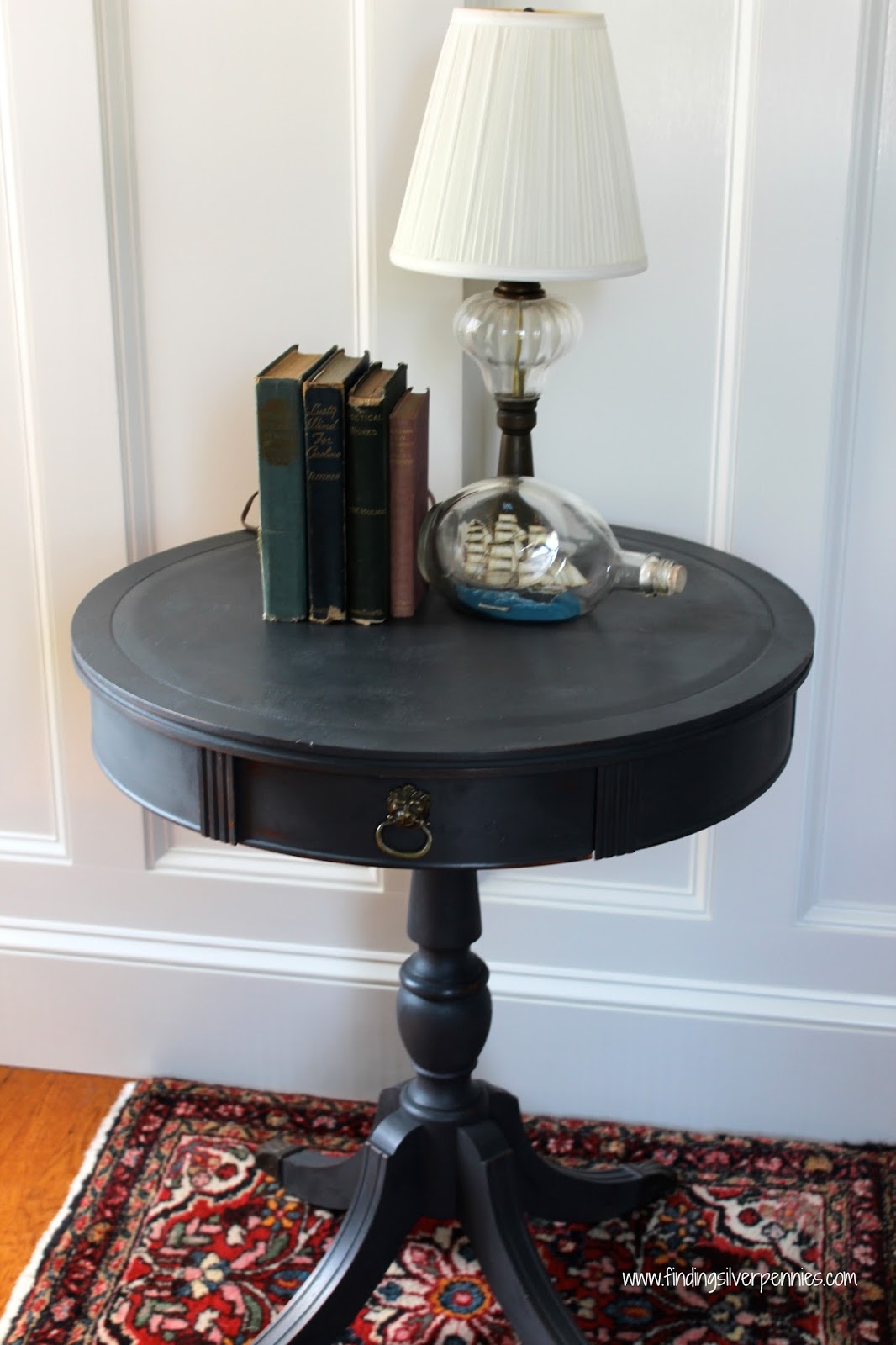 Wooden table with a round, drum-style top. This element of home design includes a small storage drawer with small, decorative and practical handle. Its base features four legs that assure good stability.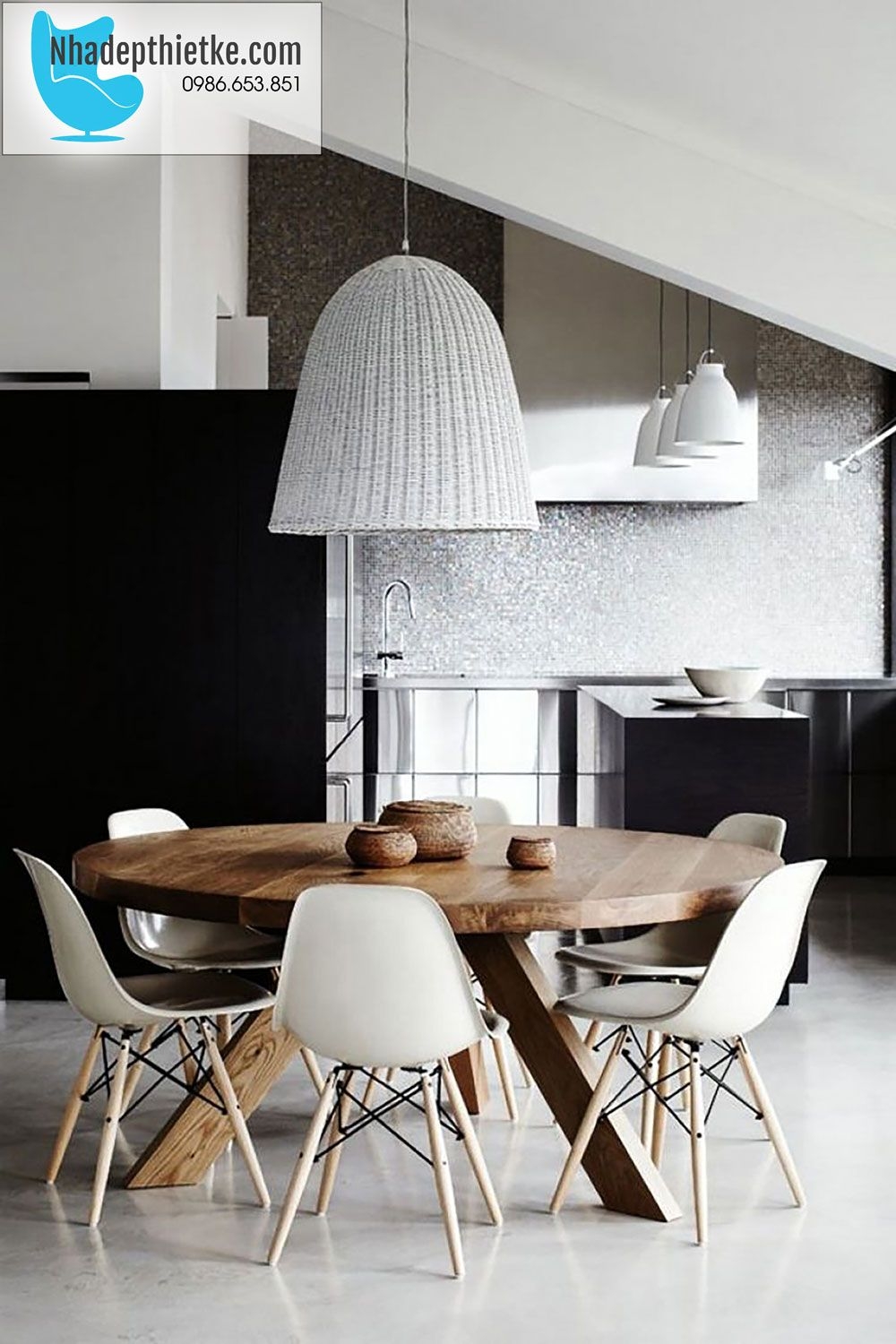 Stylish, solid and functional dining table with a very solid wooden frame based on three thick legs. This frame provides support for a spacious round top. Classic shape and clean lines look great in modern dining rooms.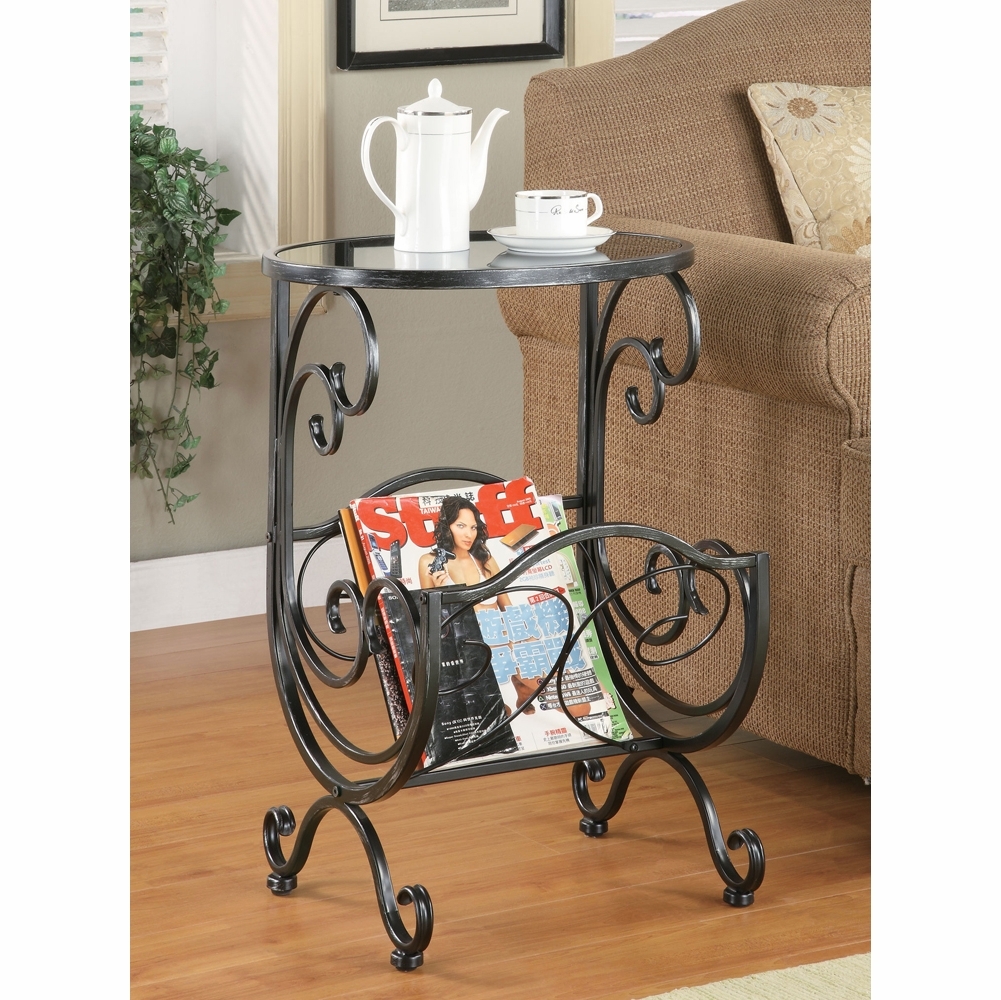 Metal & Glass Side Table with Scroll Magazine Rack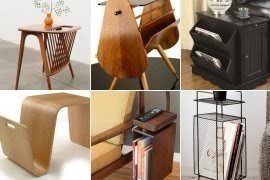 Modern Side Table - get a nice piece of wood, cut hole out and get some nice fabric. Use the hairpin legs I thrifted and voila. Sure it won't be as well made but what a lovely idea.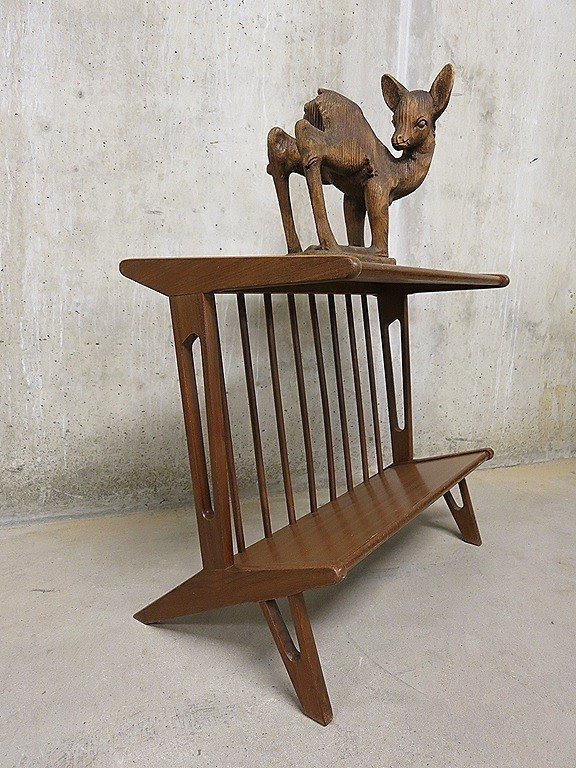 Danish vintage side table magazine rack Webe, bijzettafel side table ...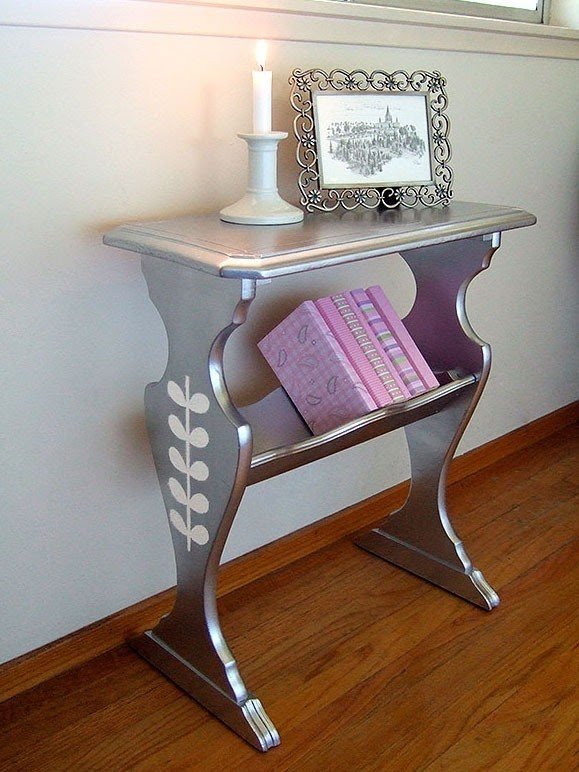 I really want to find a table like this to re-do.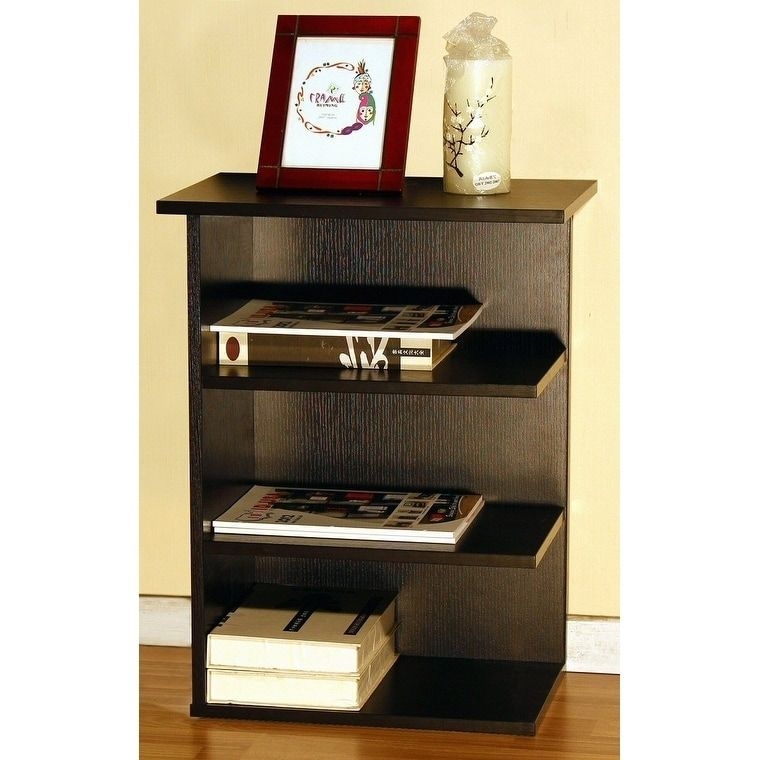 Magazine Rack Chairside End Table