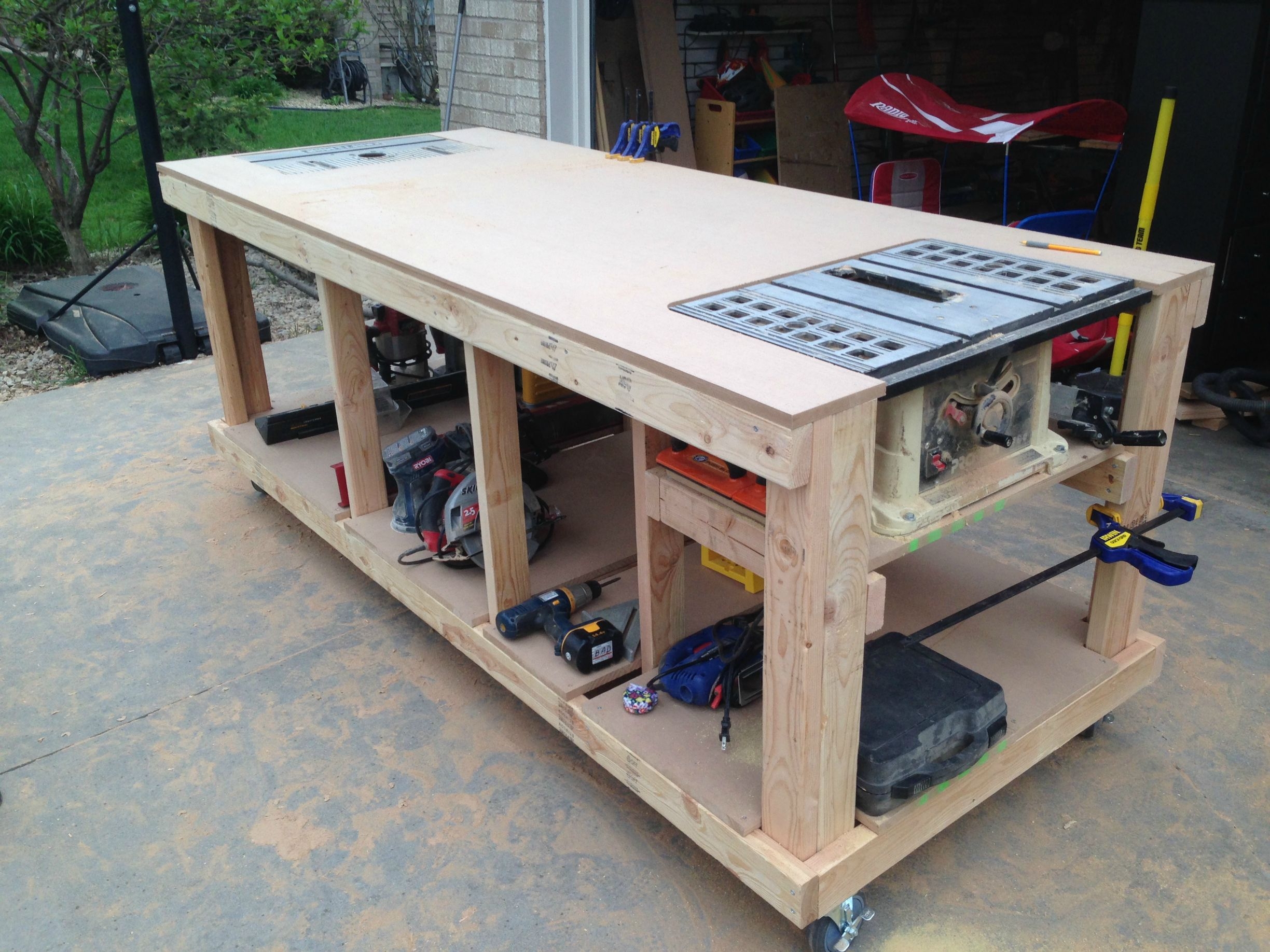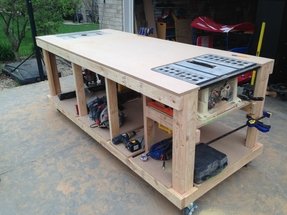 Perfectly functional, outdoor saw bench. It's on wheels which allow for convenient use. The wheels can be blocked when you decide on the place where you want the bench to be localised. A lot of underdeck storage.


Bring functionality to your workshop, garage or basement; with this natural-looking work bench. Crafted of sturdy wood, the bench comes with a well-designed top that allows you to attach your saw to it, 1 open shelf on the bottom, and rolling caster wheels.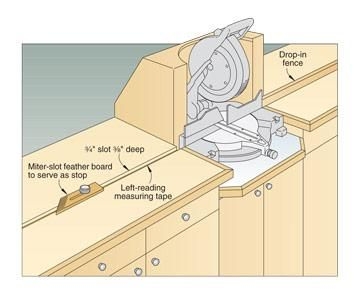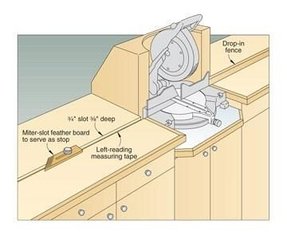 Cut are usually only as accurate as your measurements and your machines. Let us help you improve the accuracy of both.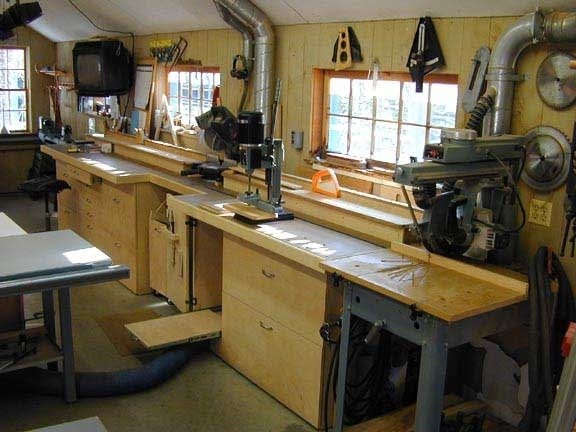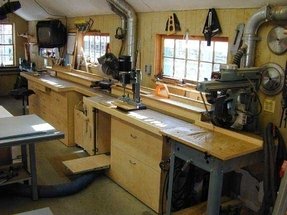 Mitre Saw Stand plans - Woodworking Talk - Woodworkers Forum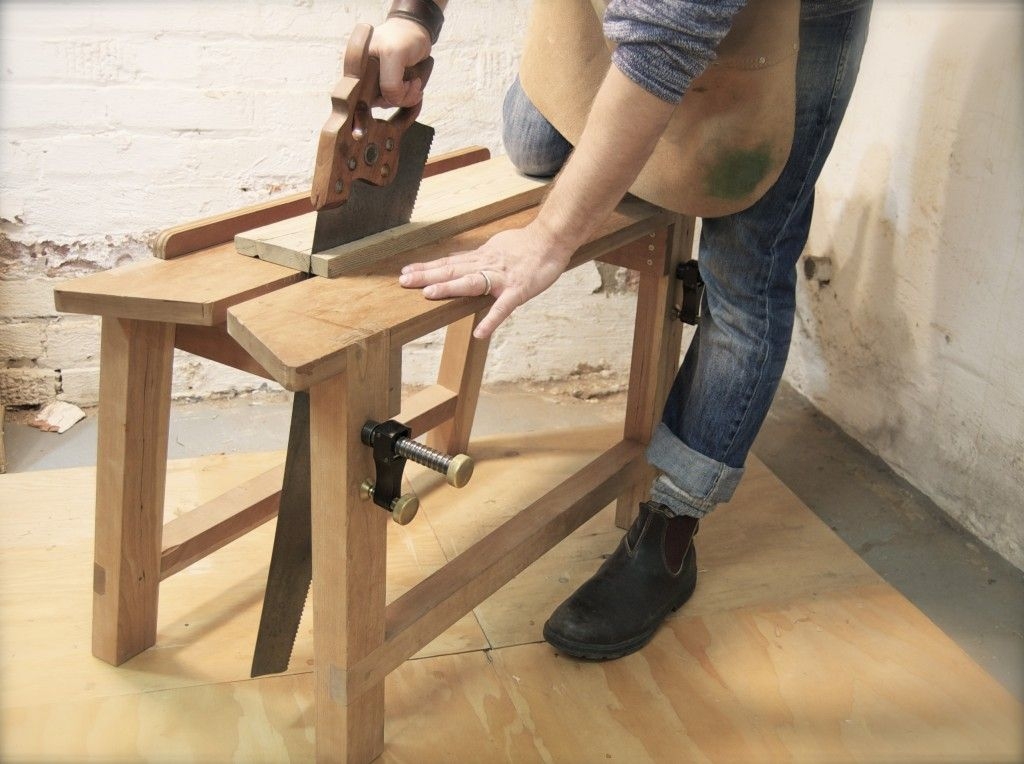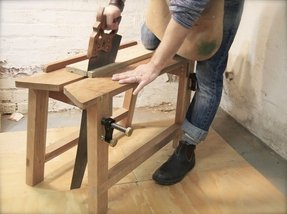 I think this is the best sawing bench I've seen. I would actually use this one...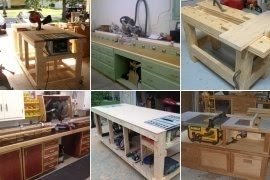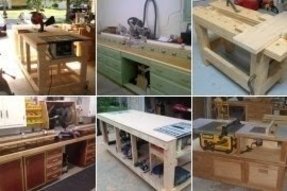 This ultimate workbench makes a great addition to any workshop. If you find yourself a craftsman or at least have a soul of a handyman, then this one may appeal to you. It has a table saw and outfeed, a chop saw well, a router table and a storage space.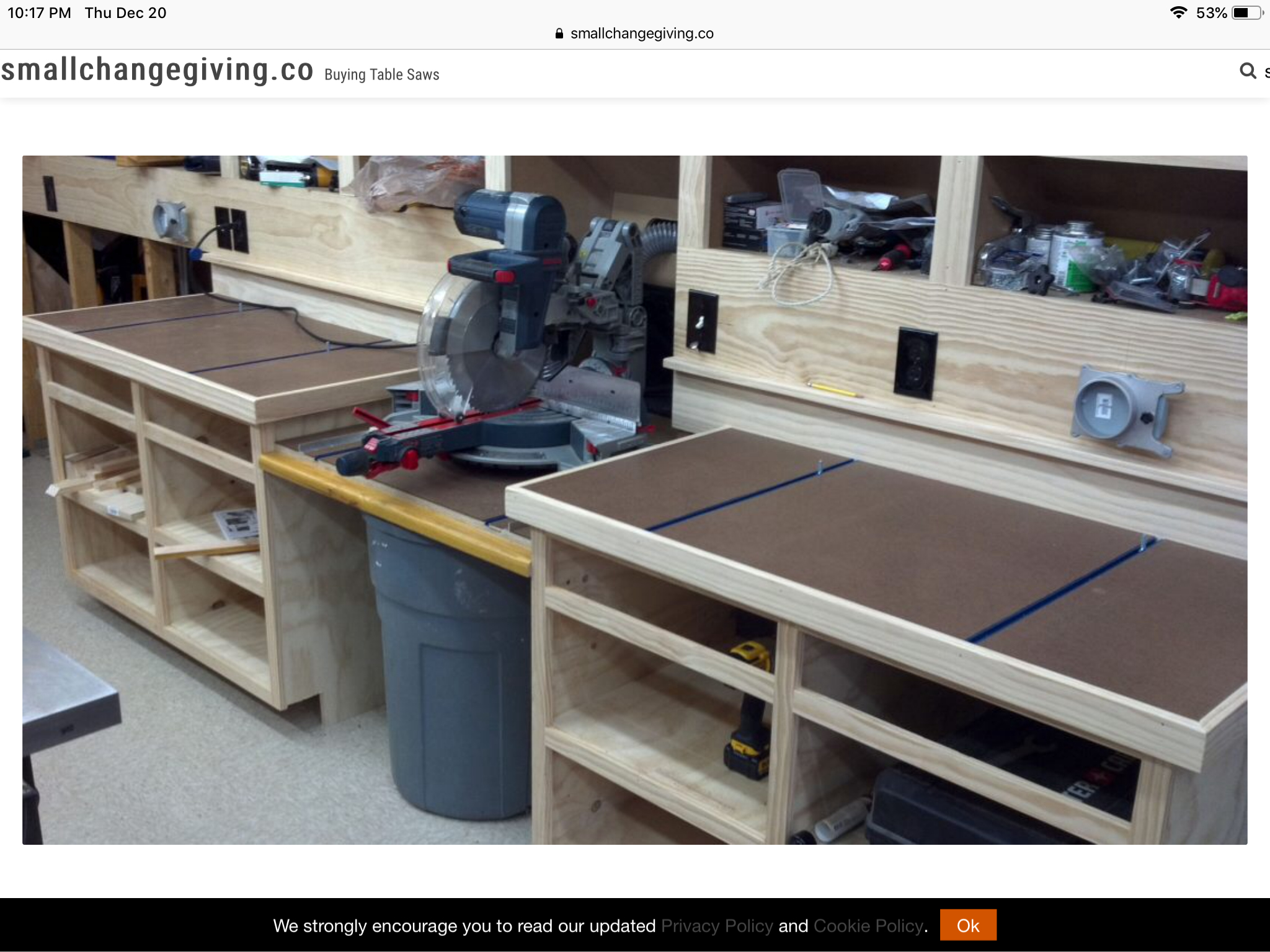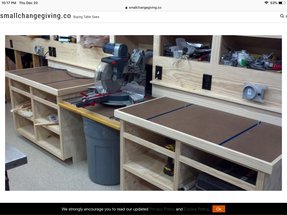 Miter Saw Bench #1: Photos and information about the miter saw bench I'm building. - by ToddinNH @ ~ woodworking community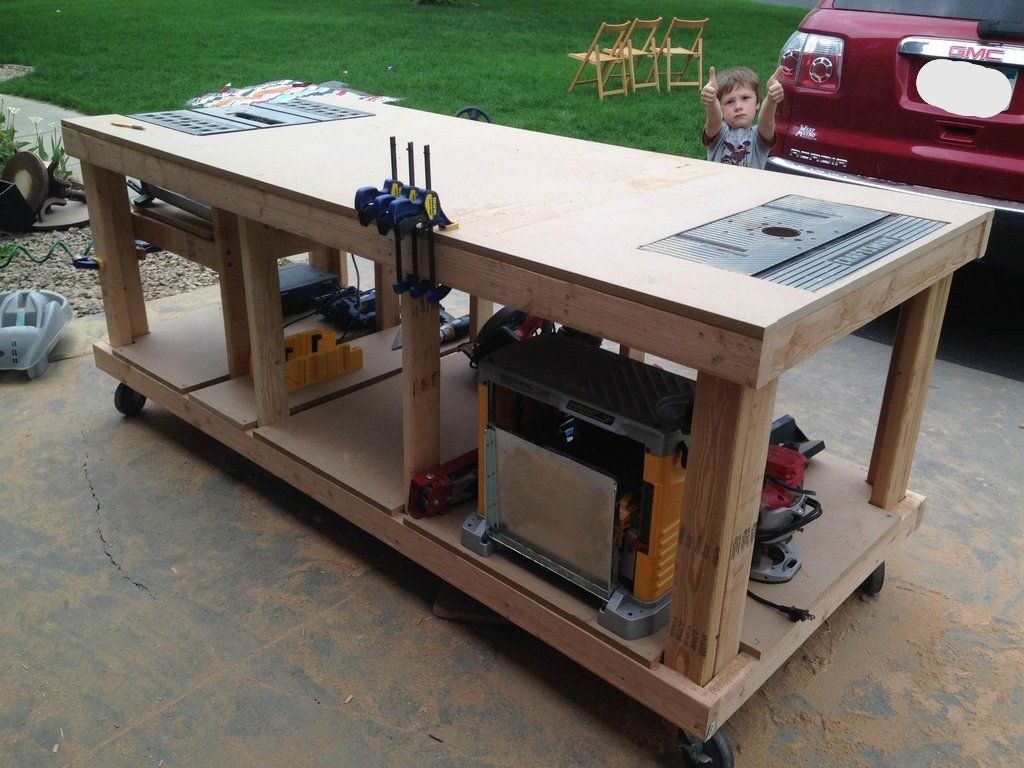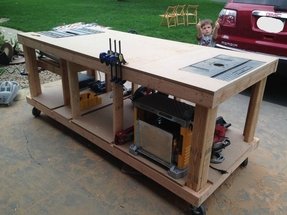 After 11 hours of work (including the trip to Home Depot to buy the lumber), this is what I've upgraded to. No more using the kids' toys in the garage as temporary sawhorses! I can use the table saw, planer, and router in place, and I'll be mounting a dr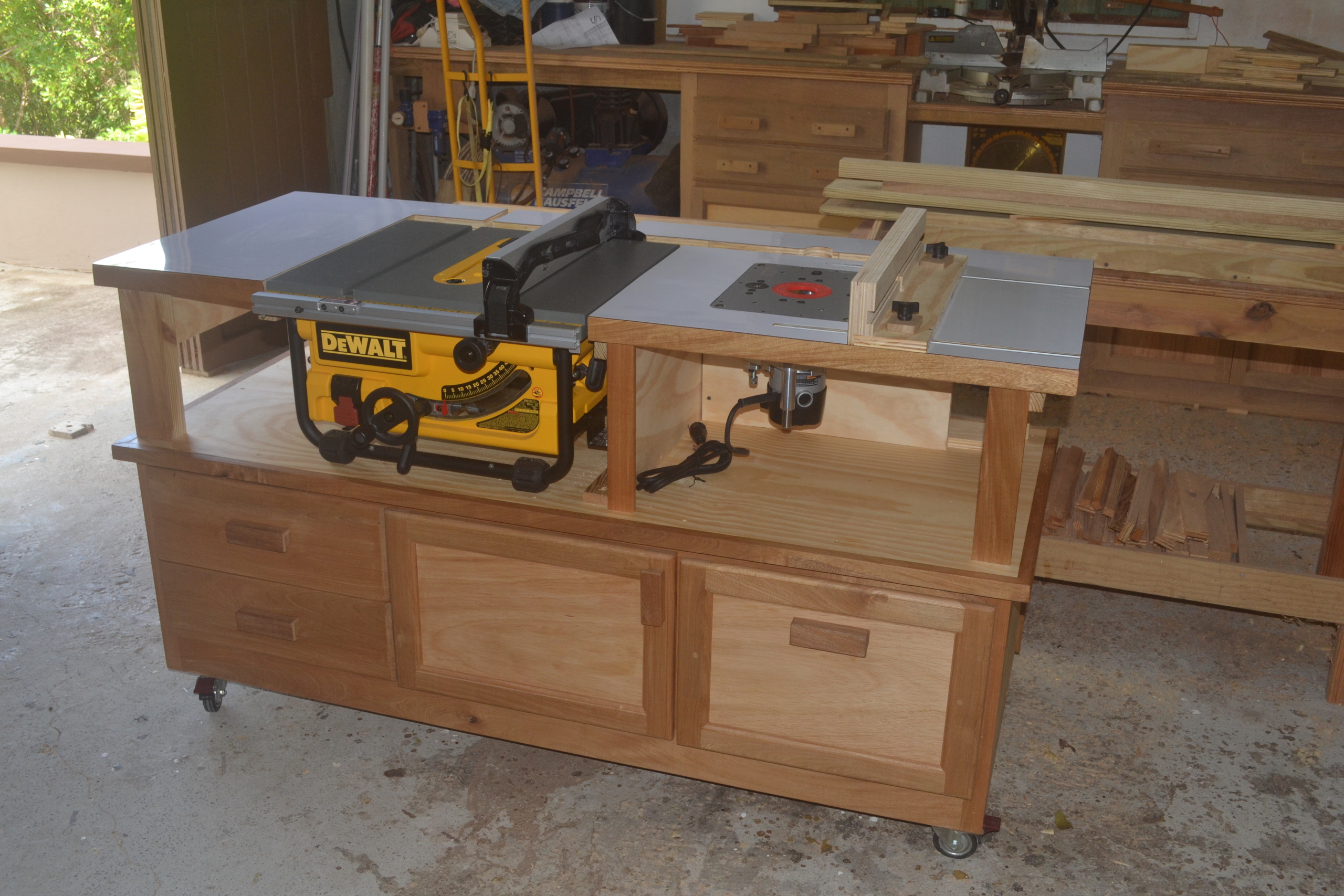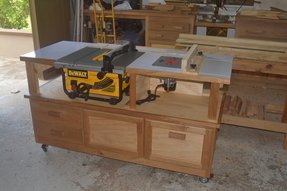 Table Saw Upgrade by 1200tec, via Flickr
Traveling Work & Saw Bench - by JayT @ ~ woodworking community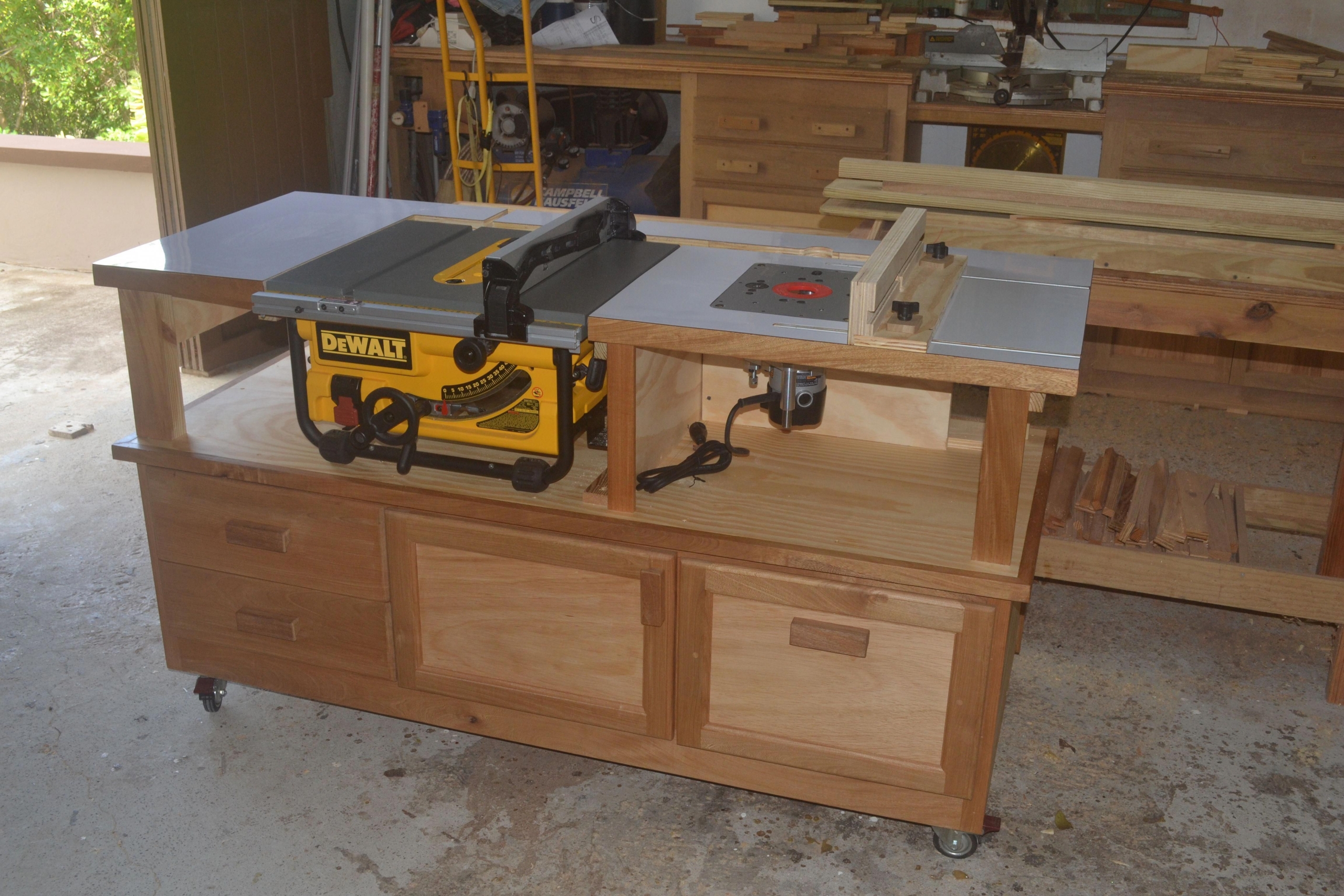 A practical movable saw stand made of wooden materials. It has 2 separate rectangular grey laminated tops. Its sturdy rectilinear frame has a natural finish. The stand is equipped with shelves, drawers and cabinets with rectangular pulls, casters.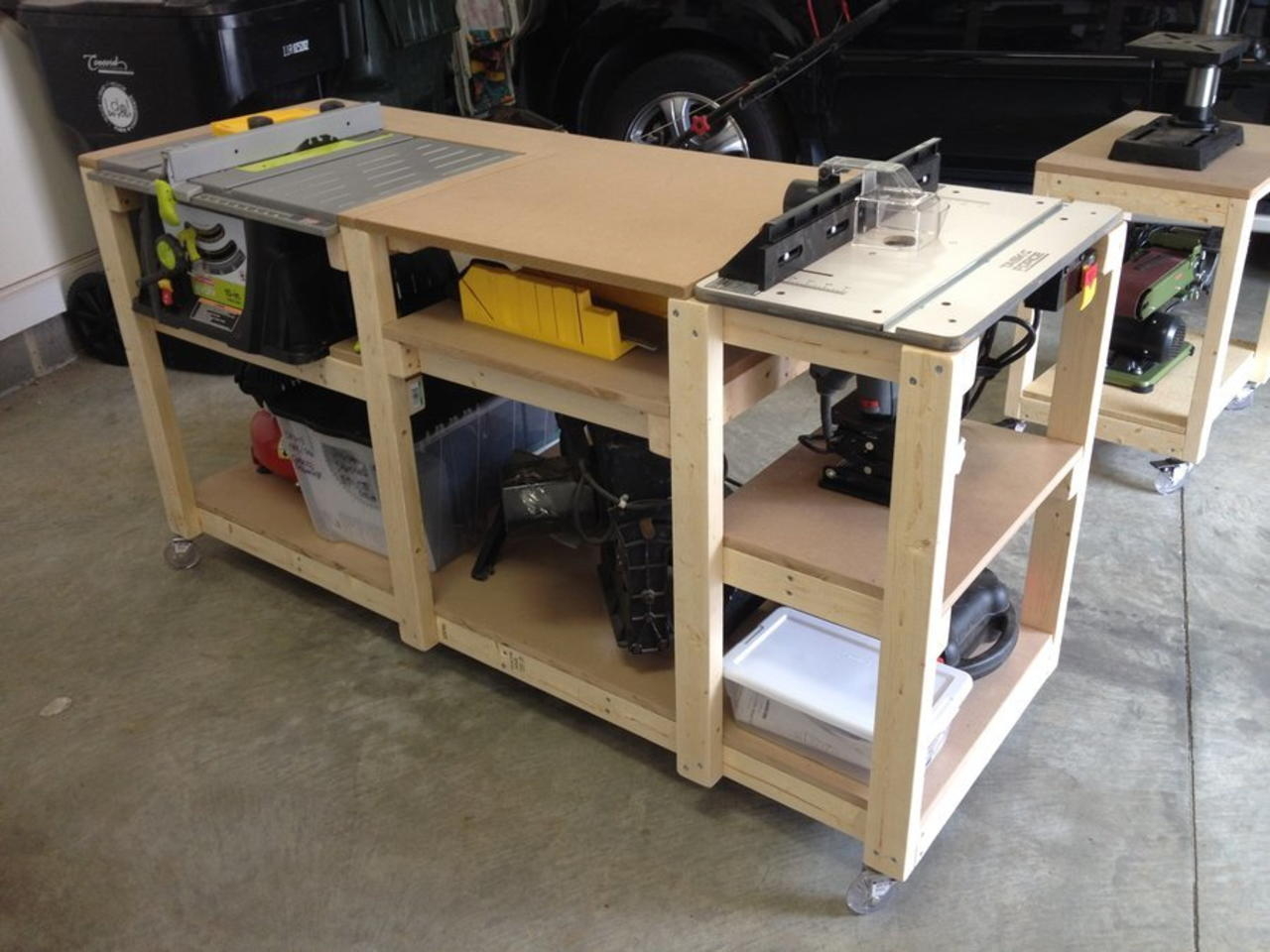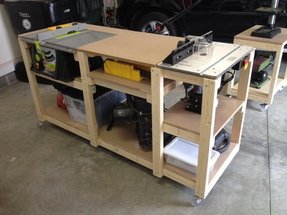 It is very important that tools are always available and close.The continuous,flat working surface is connected to a plurality of shelves,so as to arrange the tools at different heights.In rough condition,wood work bench helps in difficult woodworking times.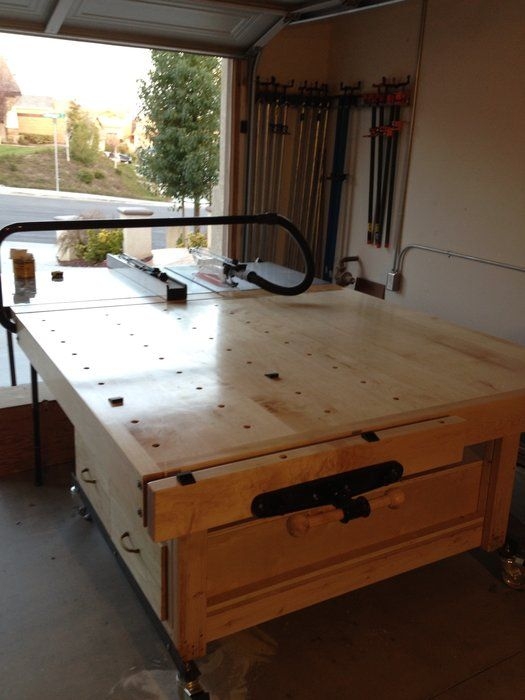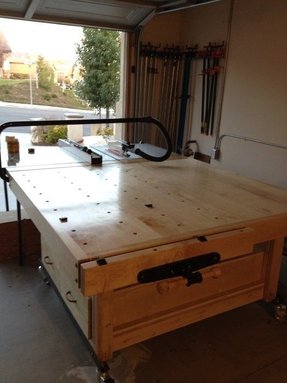 Workbench, outfeed table, storage cabinets... It's got it all!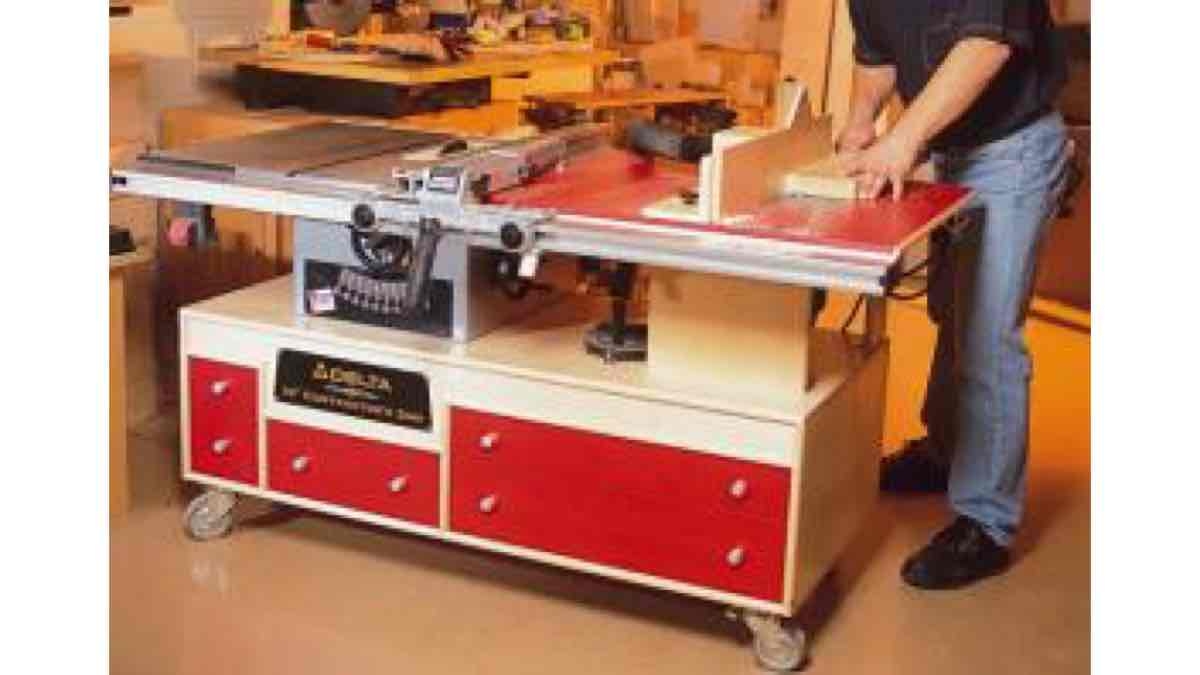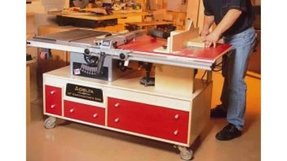 Make a tablesaw and router workstation My character would definitely have something like this in his workshed.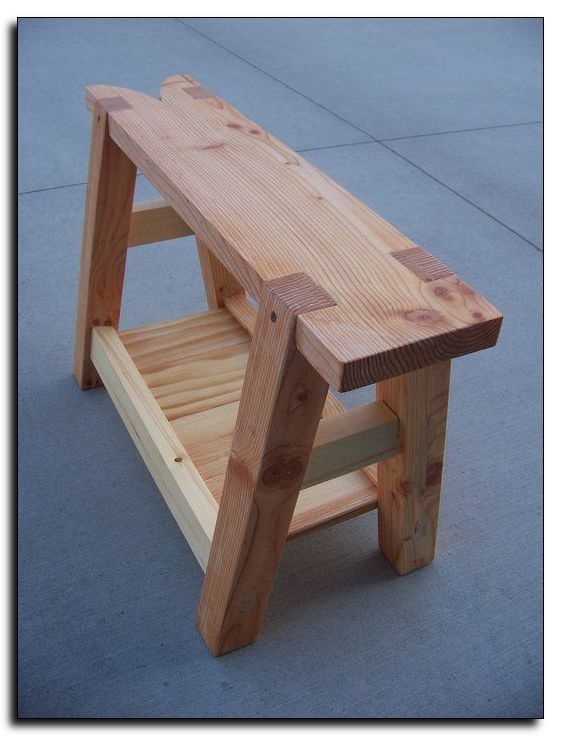 A small fair wood saw bench. If you have not enough garden place, just only the small square of lawn, this is a perfect solution for you. Painted with the waterproof lacquer could spend many days outside. Could be also used indoor as a kitchen steps.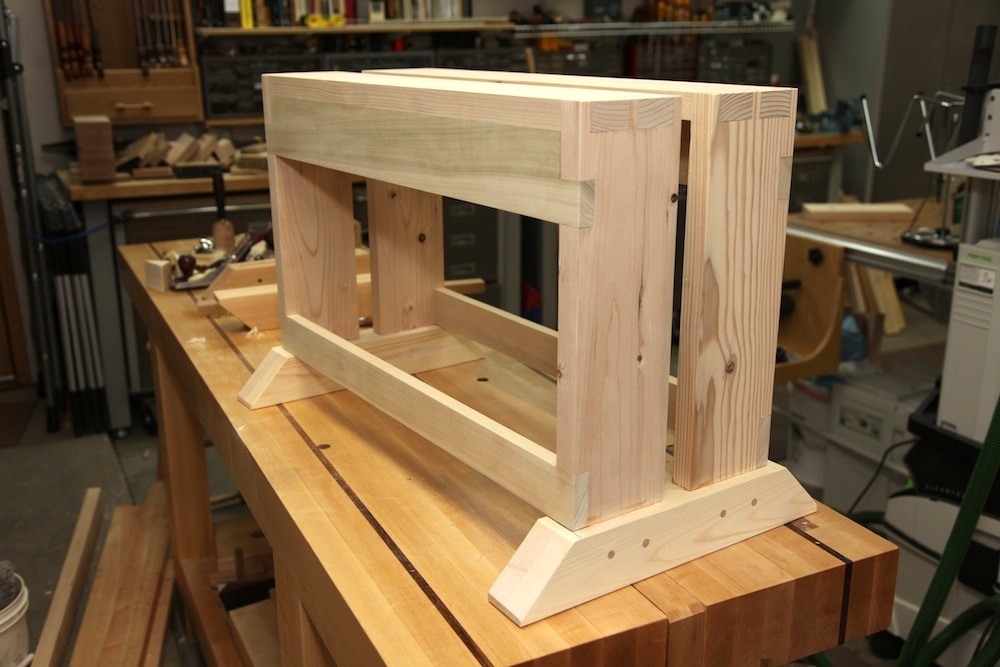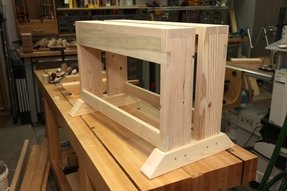 Nice saw bench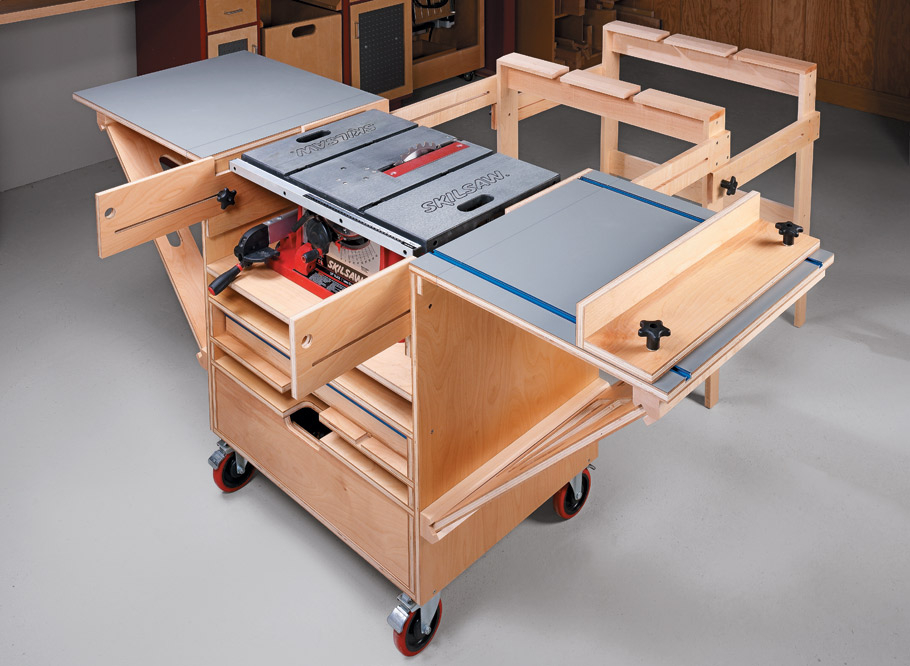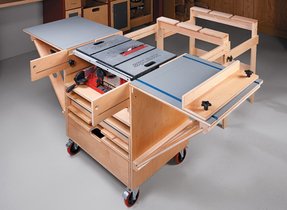 table saw base plans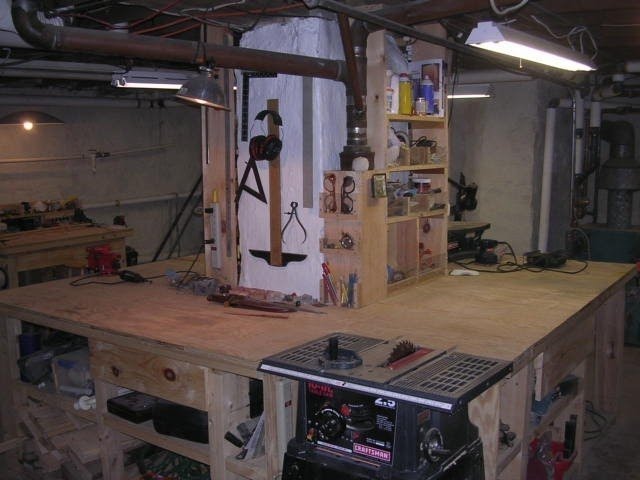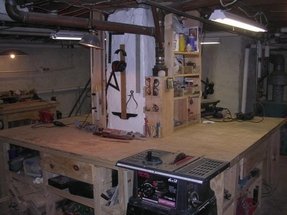 Tom's Shop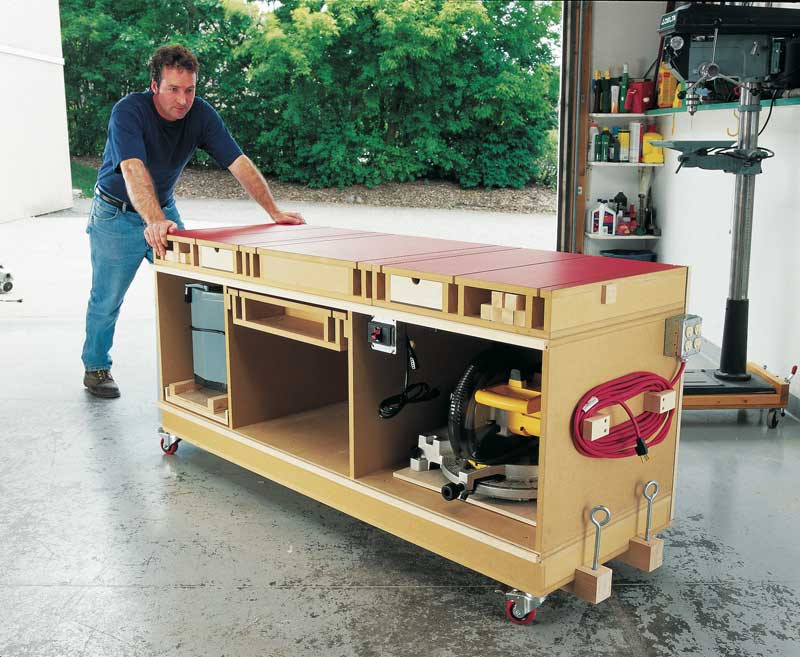 Practical and very functional saw bench is a great place to work in the garage and the yard. Simple form, numerous accessories in the form of baffles and shelves make the whole unit extremely handy and versatile.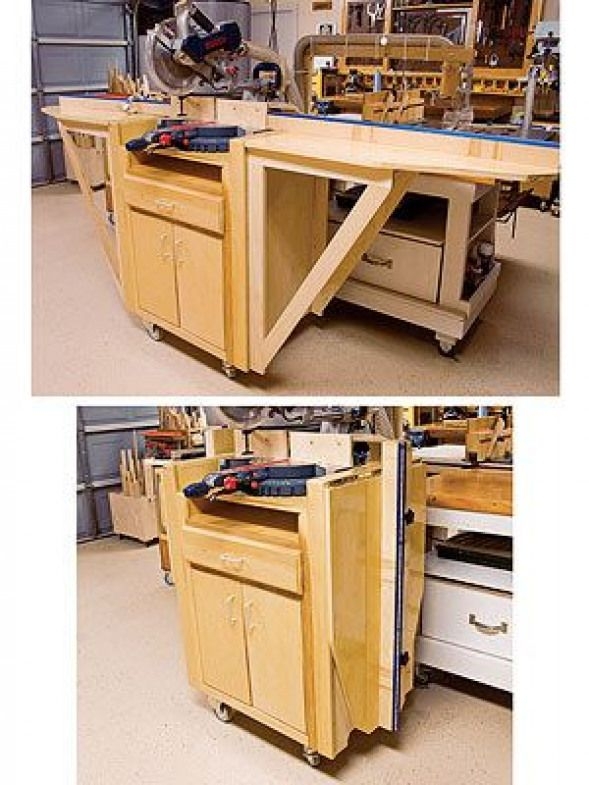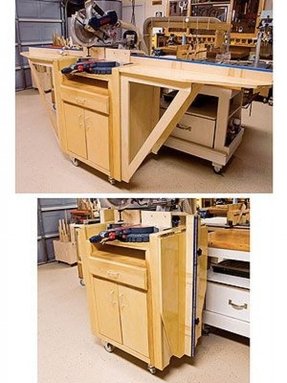 To call Ed Walker an avid reader of woodworking publications would be an understatement. The Texan creatively adapted nearly everything in his shop from book and magazine plans.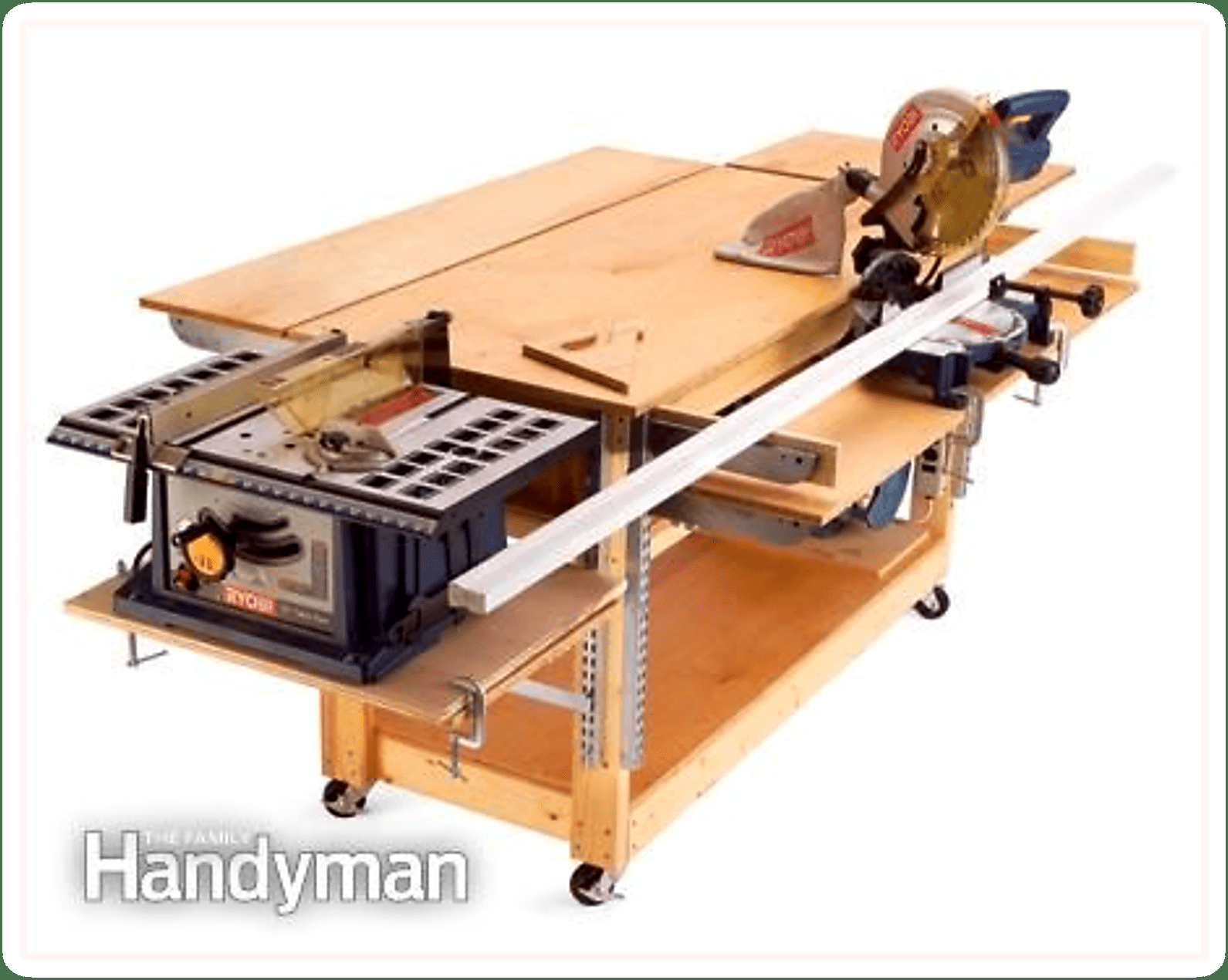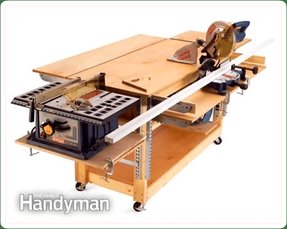 If your garage does double duty as parking space and work space, a rolling workbench is essential. It lets you convert your garage into a workshop quickly and rolls up against the wall to restore parking space.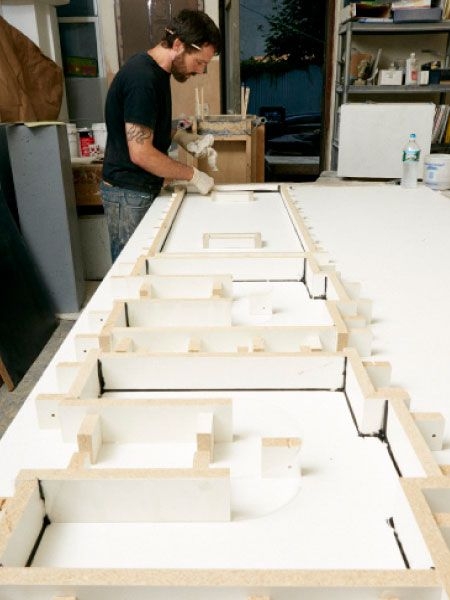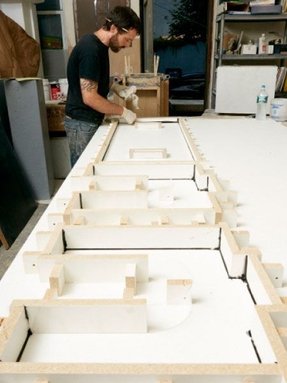 How to build a beautiful concrete bench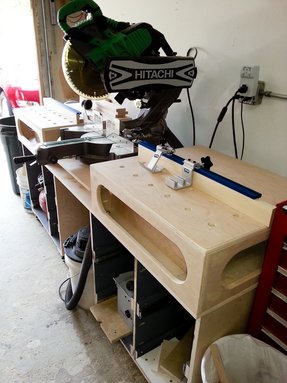 Paulk Miter Saw Workbench. Good idea to just build boxes.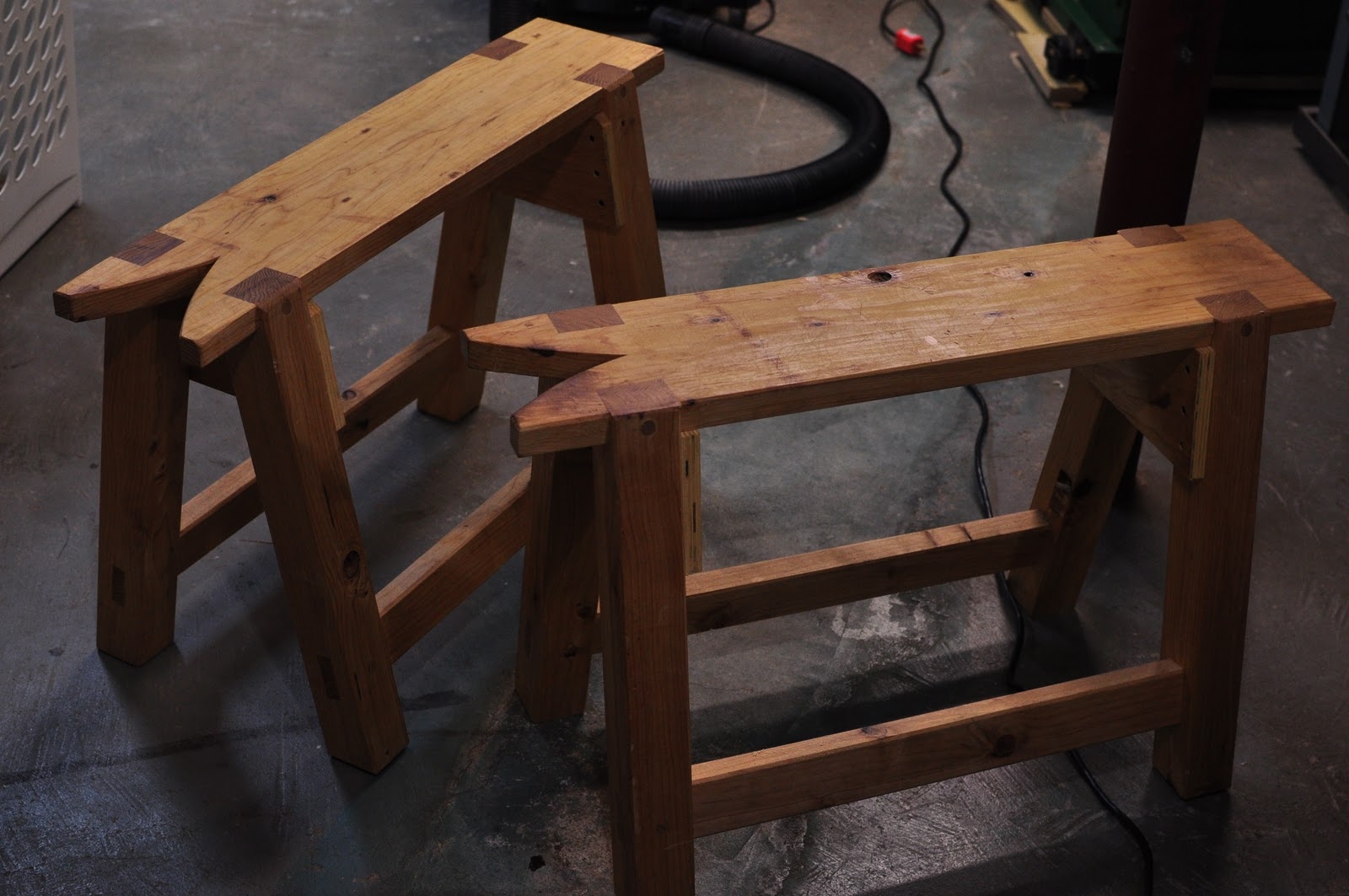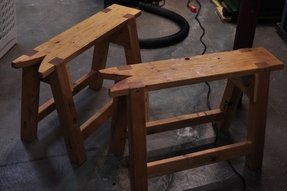 Forget What You Know About Workbenches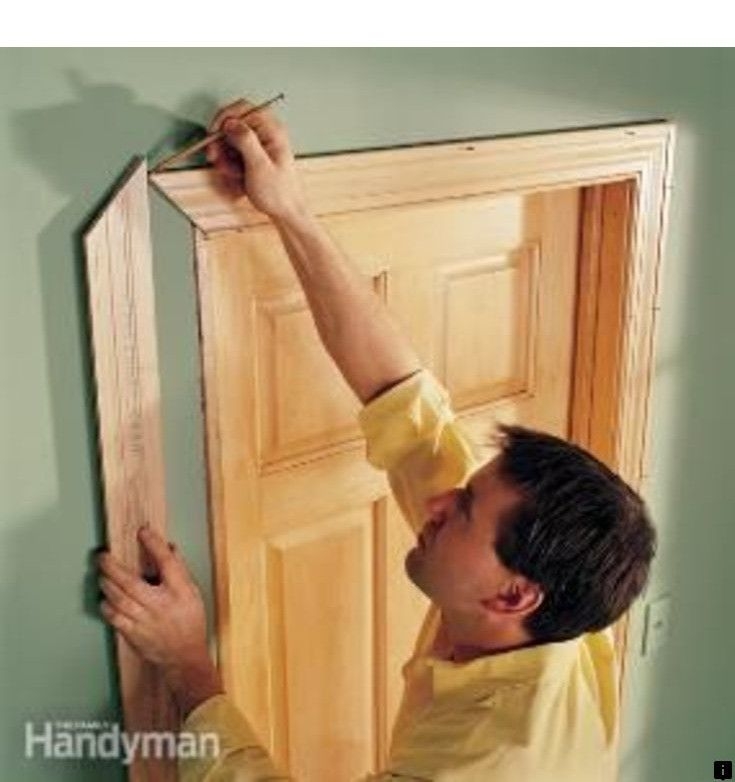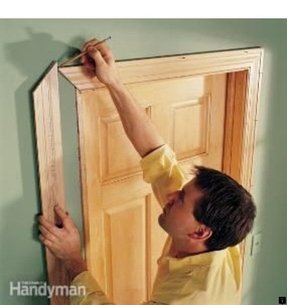 BEST CARPENTRY TIPS AND ADVICE: Best way to perfect miters--Forget strings and stakes--Easy framing formula--Throw together a miter saw bench--Buy a trim gun--Memory (or lack thereof) trick--Harness the power of a toenail--Mark, don't measure--Take a nip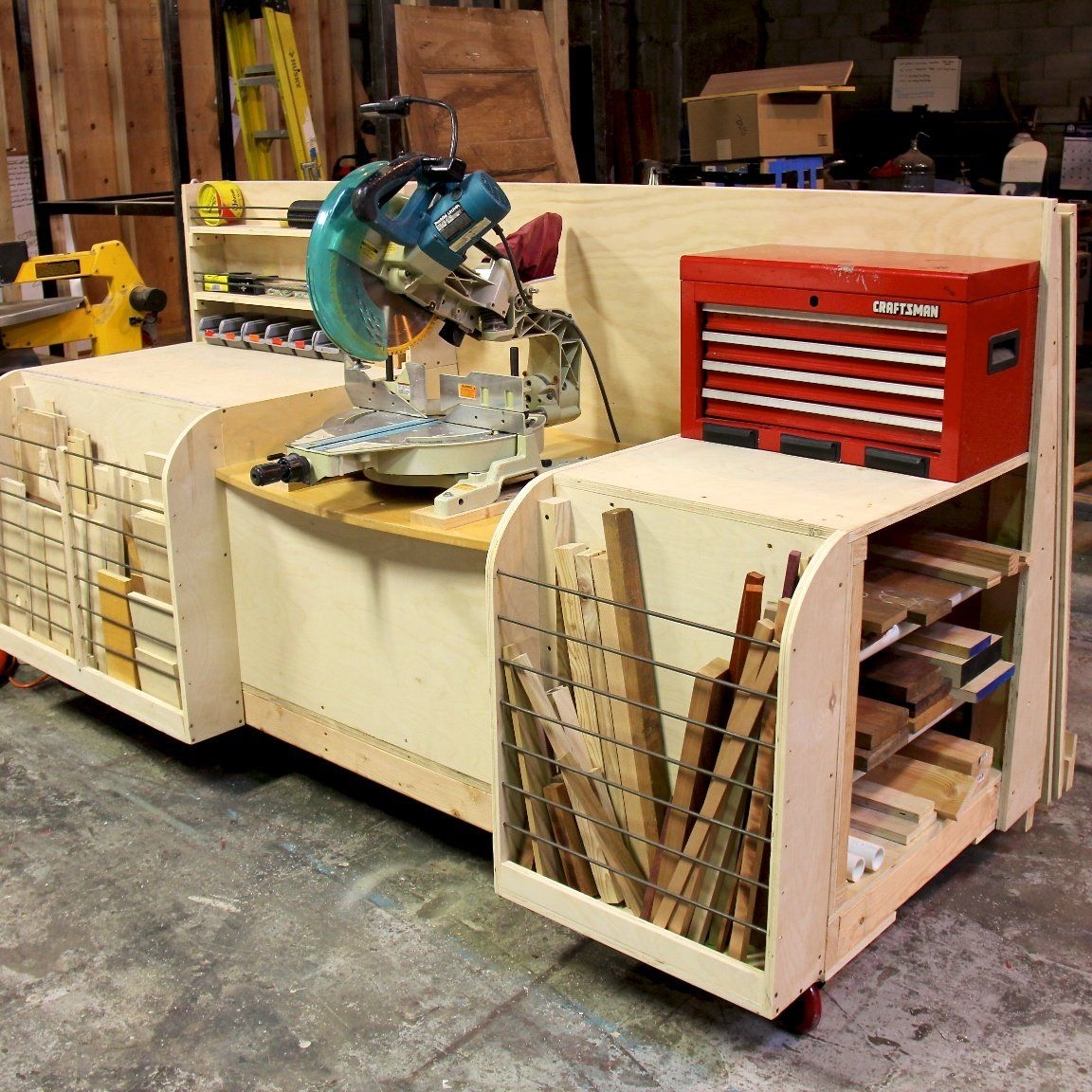 Combo Miter Saw Station Lumber Rack. I luv this idea for a workshop bench. My suggestion is to just make that miter station bolt on to swap out with other big tools like a small scroll-saw, grinder, belt sander, polisher... etc. Each piece would just need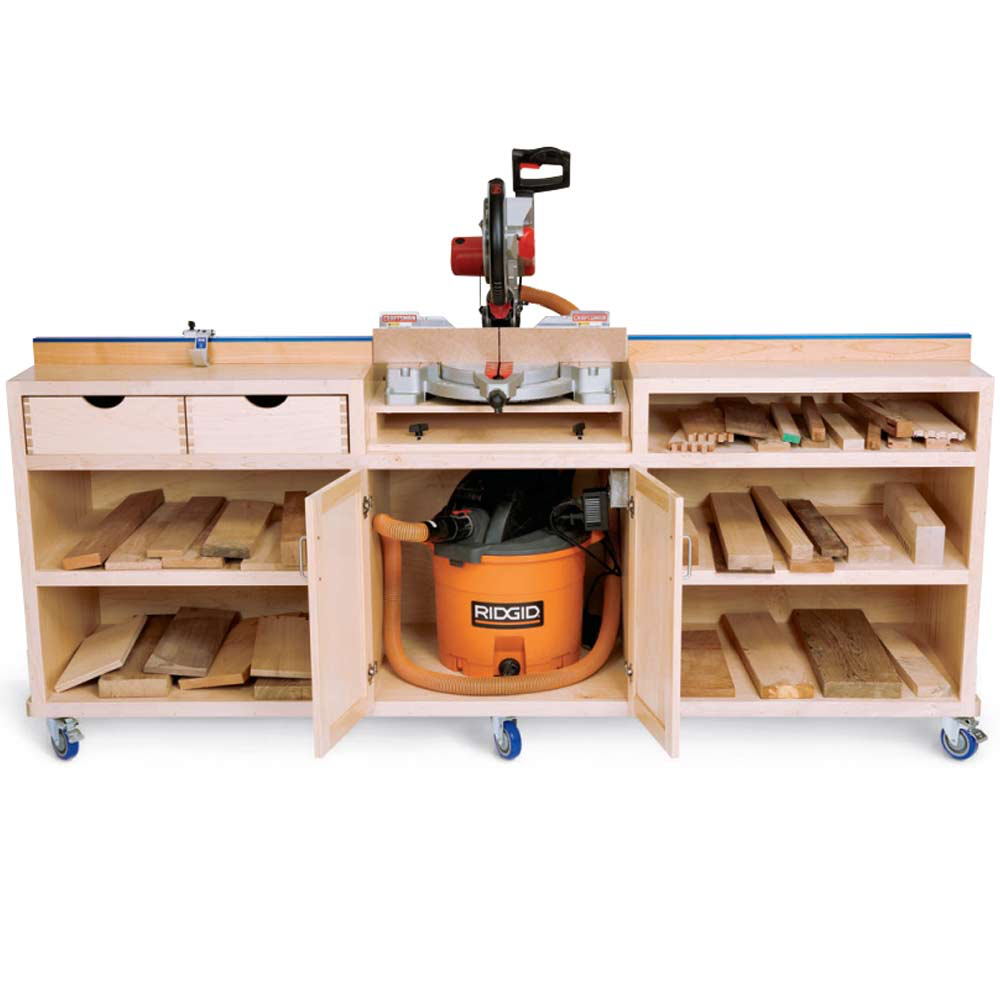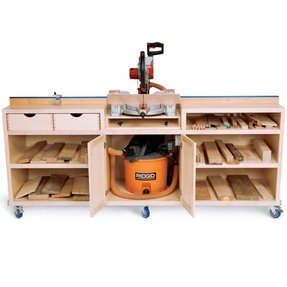 Chopsaw table/cabinet, make top the same height as table saw.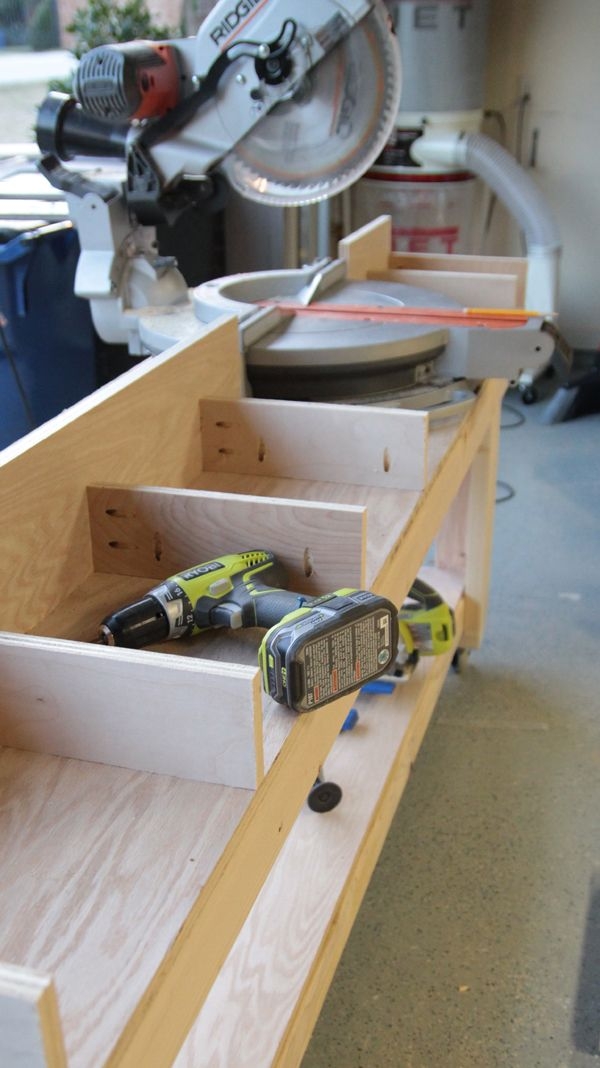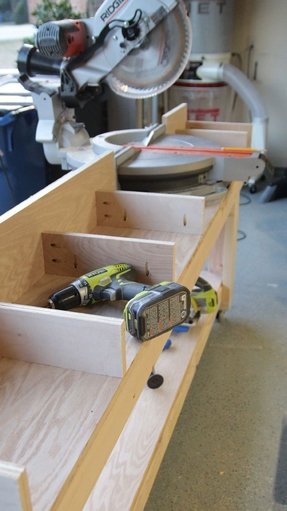 DIY Miter Saw Bench. Includes detailed instructions on how to build frames ... by Shanty 2 Chic (on the Home Depot site) ...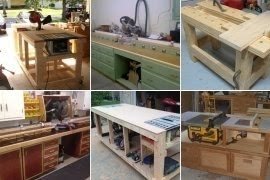 Mini work bench for smart workshop in your house. It has enough space for comfortable work and is a real space saver. You can easily adjust the size of the bench for your work. Made for solid wood will serve you for years.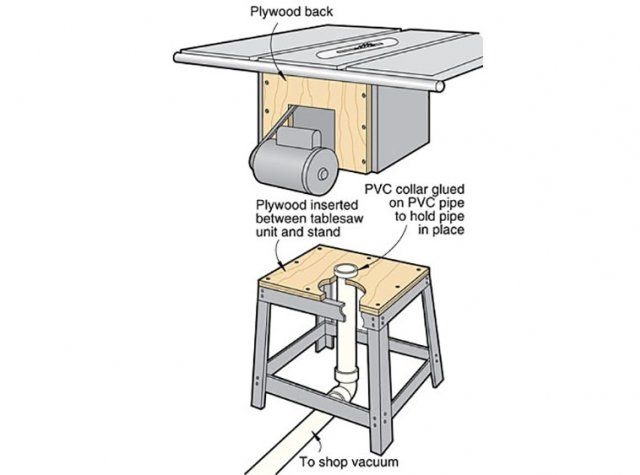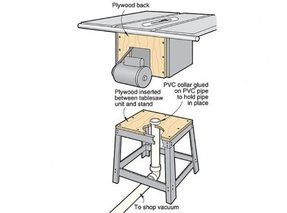 A dust free shop makes for healthy lungs, here's what you can do to ensure both.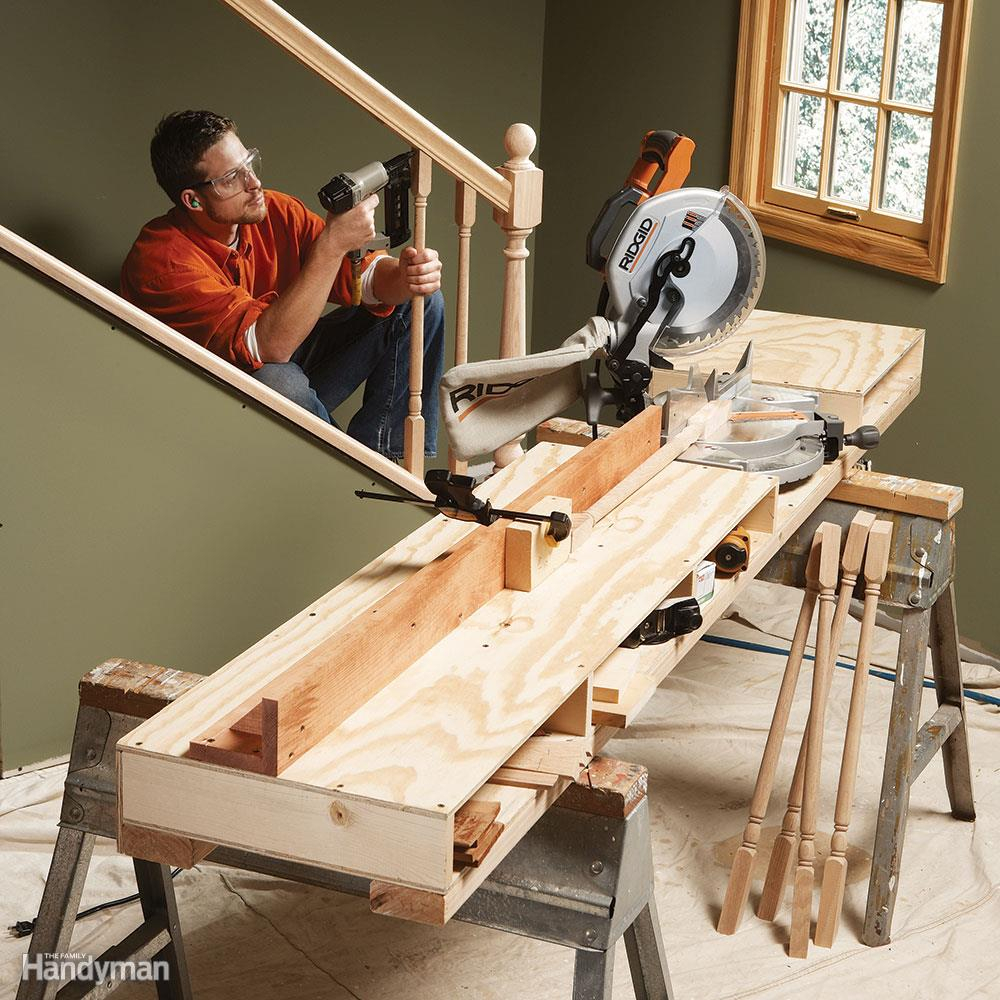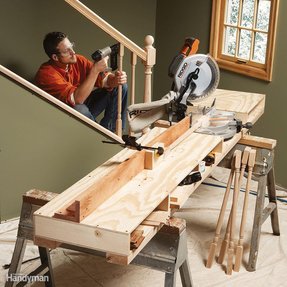 No matter if you are an amateur or professional carpenter, for sure you need a solid saw stand. You can actually make it on your own with the use of metal support and some wood. You can even make it more functional than a ready-made piece.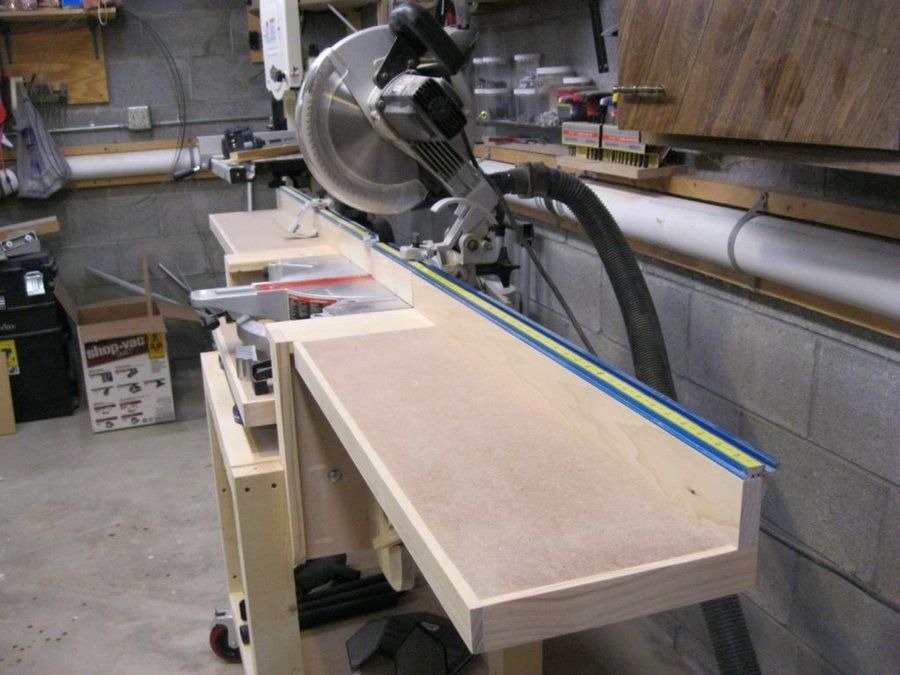 Miter Saw Station - by Lockwatcher @ ~ woodworking community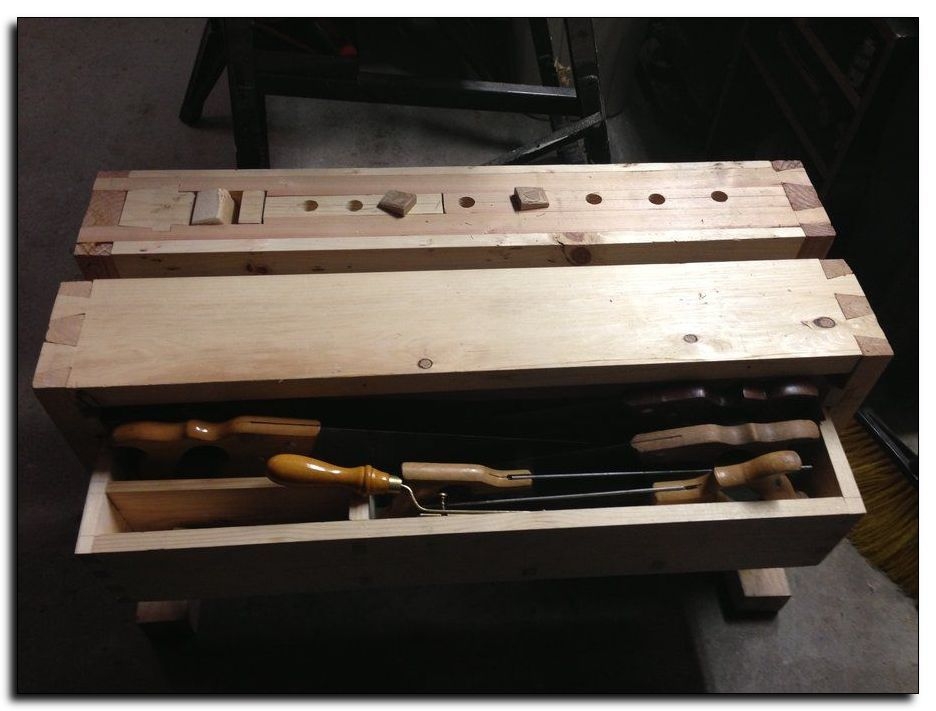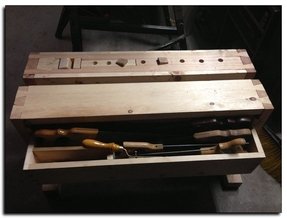 Split Top Saw Bench with wedge powered Wagon Vice and Integrated Saw Till - by TerryDowning @ ~ woodworking community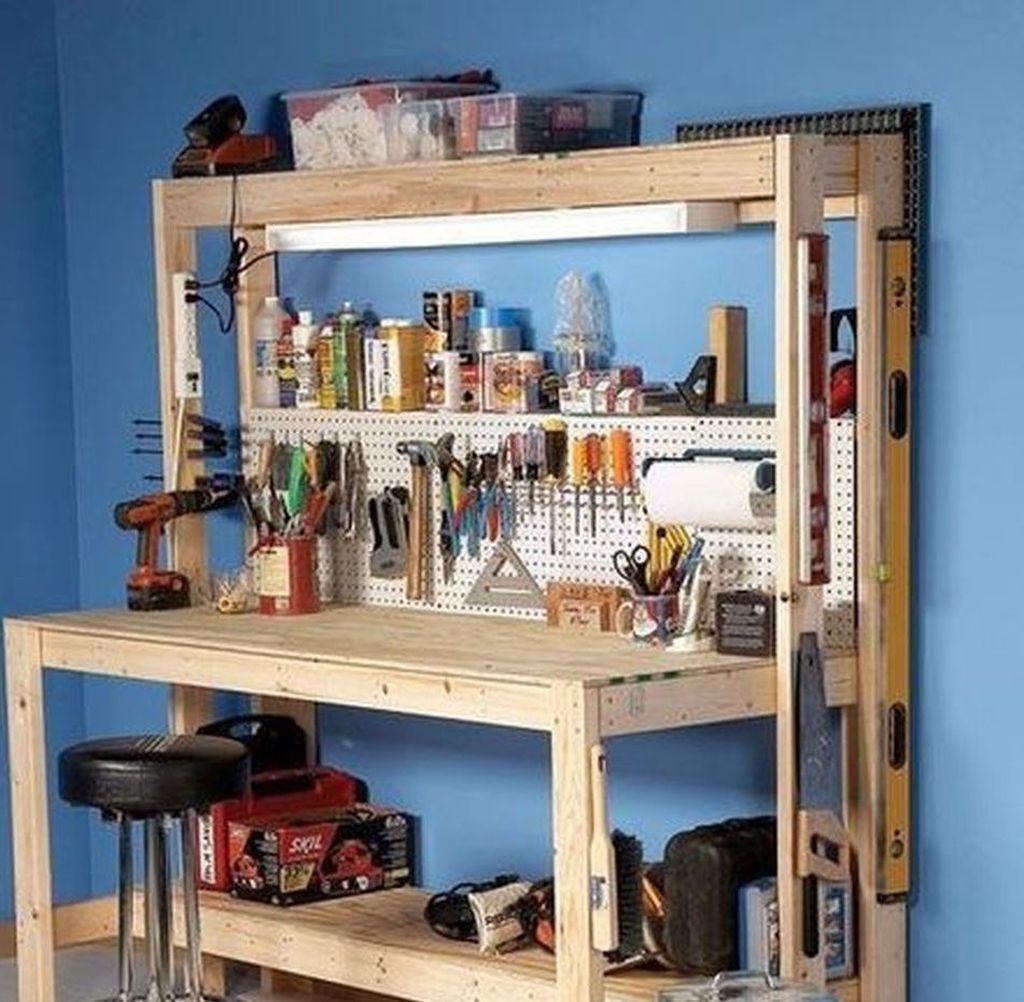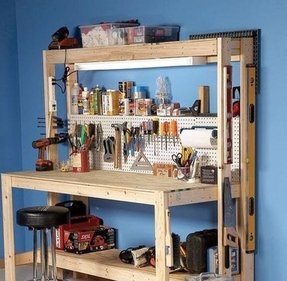 The workbench is a DIY project's hub. It's where supplies are kept and progress gets made. Sure, you can buy a workbench, but unless you're upgrading to a professional European-style model, I recommend building your own. A basic, customizable bench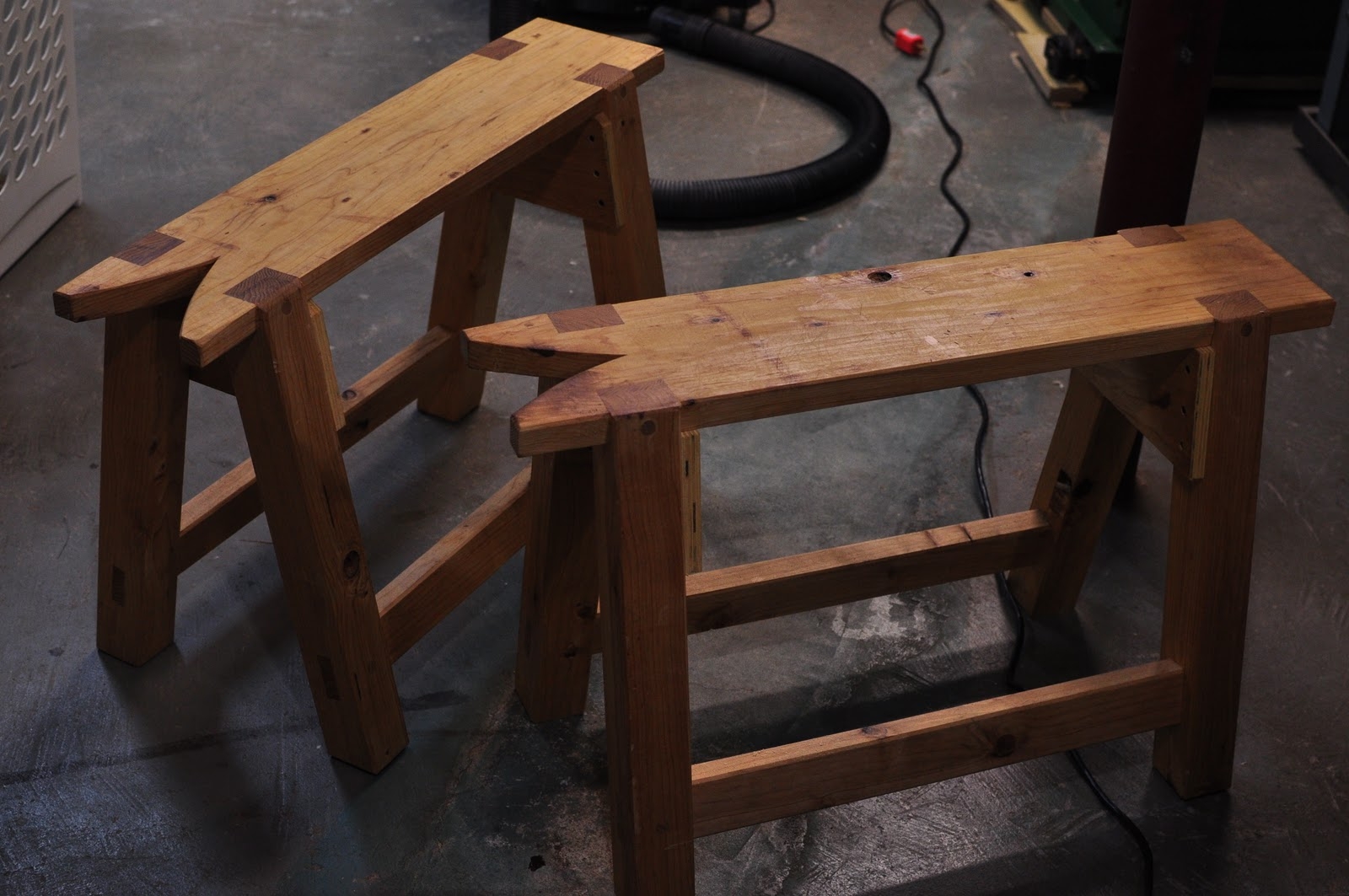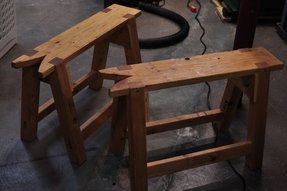 english style schwarzian saw benches a couple saw benches i made these ...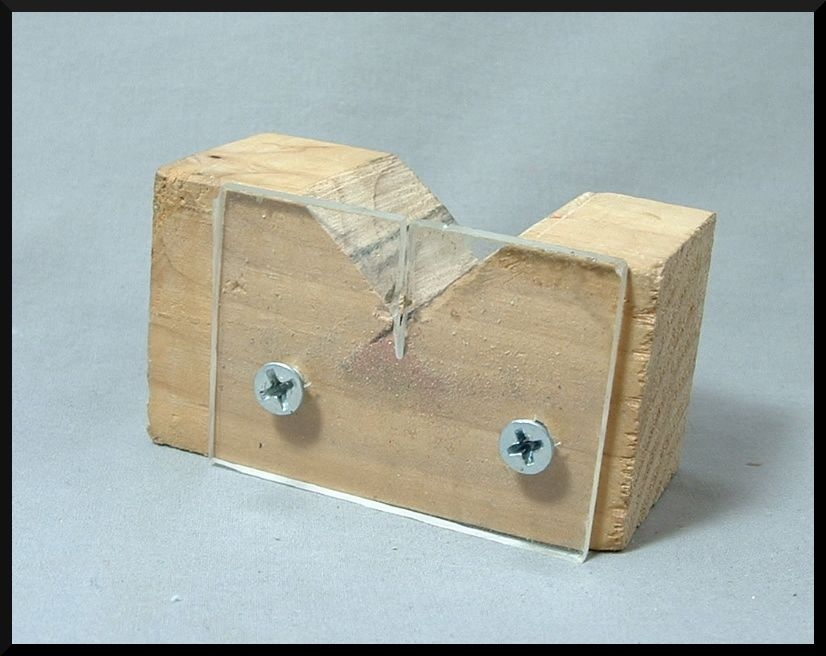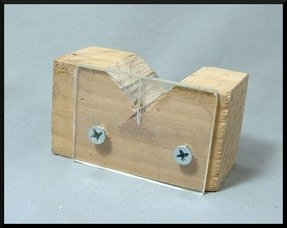 Have this and love it - Keith Lobue - gizmo to hold jump rings while you saw them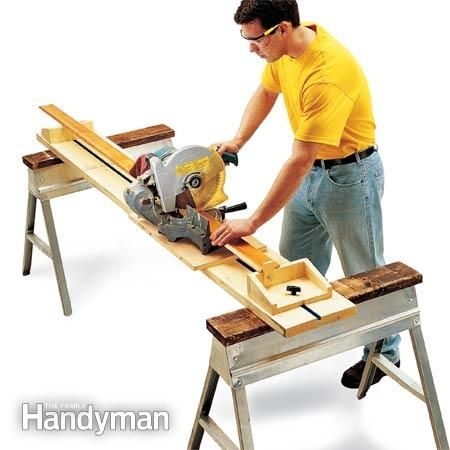 5 projects for a better shop–adjustable sawhorses, tool rack, workbench with storage, miter saw stand, silencer for shop-vac.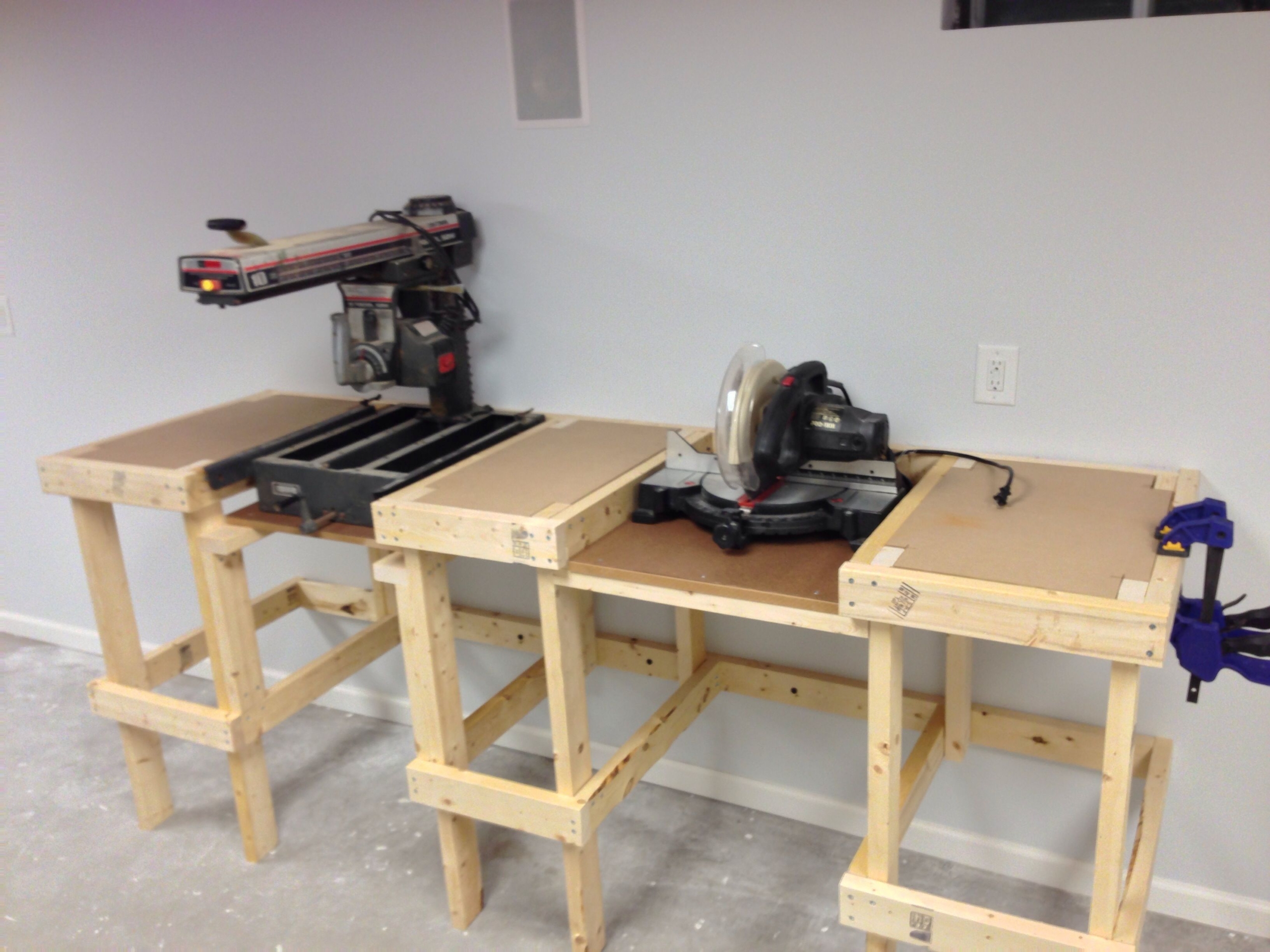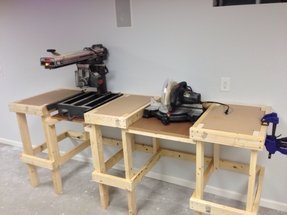 photo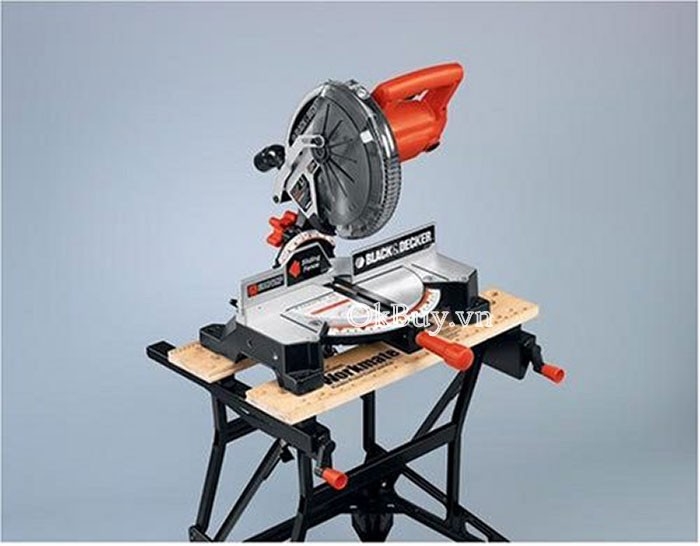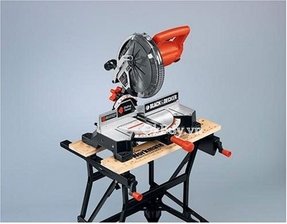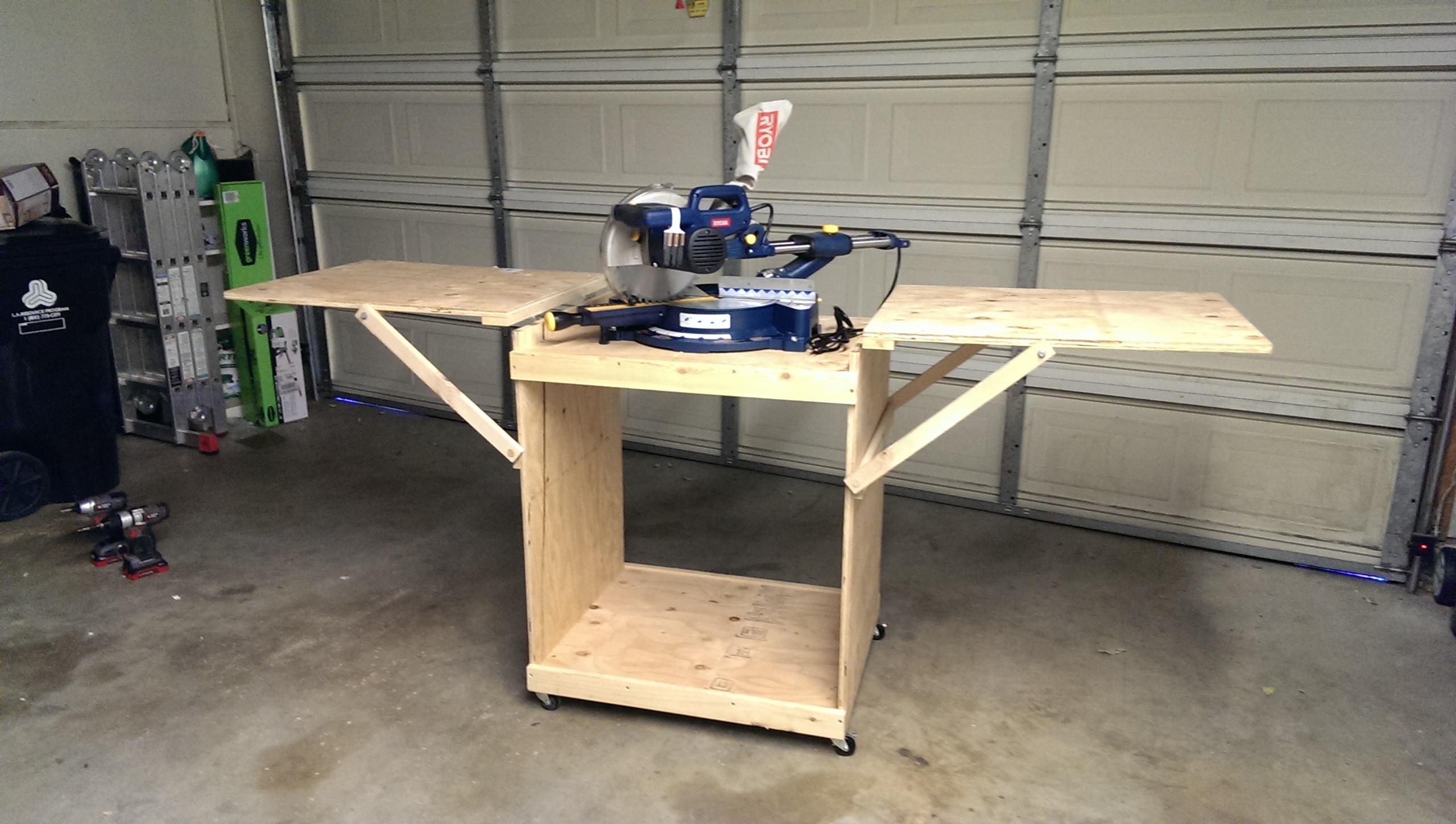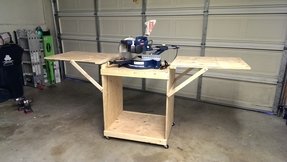 Miter Saw Cart