So you've finally got the mini bar of your dreams and it's now time to stock it with all the essentials. But where do you even begin?
Unless you're a mixologist or alcohol enthusiast, you probably only have a brief idea of what to get, such as your favorite alcohol and the type of glass you need for it. But besides that, there are plenty of other things you should load your mini bar with.
Here, you'll find all the mini bar must-haves you should consider for the best drinking experience at home. You'll also get to impress your guests with how fully equipped your mini bar is. We've got you covered from the most essential alcohol types you need to the tiny details you just can't miss to create a well-rounded bar.
Essential liquors for a mini bar
The first step to stocking your mini bar is to start with the essential liquors you need and actually like. You should always start small with your favorites and then slowly grow your liquor collection to avoid spending too much money on alcohol you'll hardly ever use. After all, the mini bar is yours to enjoy so make sure you like the liquor you buy.
Although each person has their own alcohol preferences, there are certain alcohol types that you may want to experiment with, the first being vodka. Most people consider vodka as a mini bar must-have since it can be mixed with anything and everything. It's simply a superb mixer. It doesn't taste too strong and has a clean flavor that makes it the perfect candidate for cocktails. You can also choose between different flavored vodkas such as vanilla or citrus. But if you'd rather do your own infusing, you're good to go with an unflavored one.
The next base spirit you should be looking for is gin. Since not everyone is fond of gin, you may want to pick a versatile bottle like London Dry gin that'll taste good with other alcohol combinations such as a dry martini.
Next is whiskey. Each bottle of whiskey tastes different which makes stocking for whiskey a confusing task unless you already have a favorite one. Some whiskeys are smooth, others are spicy; it all depends on your style. You may want to start with Bourbon whiskey and Scotch whiskey which are two classic and versatile choices for mixing.
Are you a margarita fan? If so, you need tequila in your mini bar! Each tequila variety has its characteristics sochoose the right type for its intended purpose. As a general rule, gold tequila is a great pick for mixed drinks while silver tequila has a versatile style ideal for a margarita. If you want a more dynamic and flavorful drink, add a Reposado tequila to your collection.
You can't forget about rum if you enjoy sipping on punches. You'll need two bottles of rum: a dark one and a light one. Your light rum will be used for cocktails such as mojitos while the dark rum will be used for neat drinks, punches, and tiki drinks.
Finally, it's smart to have other beverages on hand for your guests. These may include wine, beer, and sodas just in case someone doesn't want to drink.
Glassware for the right drinks
Now that you've got a list of liquors you want to buy, it's time to get the right glassware for the different drinks you'll be having. Tumblers or rocks glasses are a must-have for serving neat drinks. If you want your mixed drinks to have an elegant presentation, don't forget about highball glasses. You'll also need a tall cocktail glass for when the cocktail hour strikes in. Keep red and white wine glasses, beer mugs, and pint glasses nearby for more drink varieties during gatherings and parties. Of course, there are plenty more types of glassware available but these are good to begin with.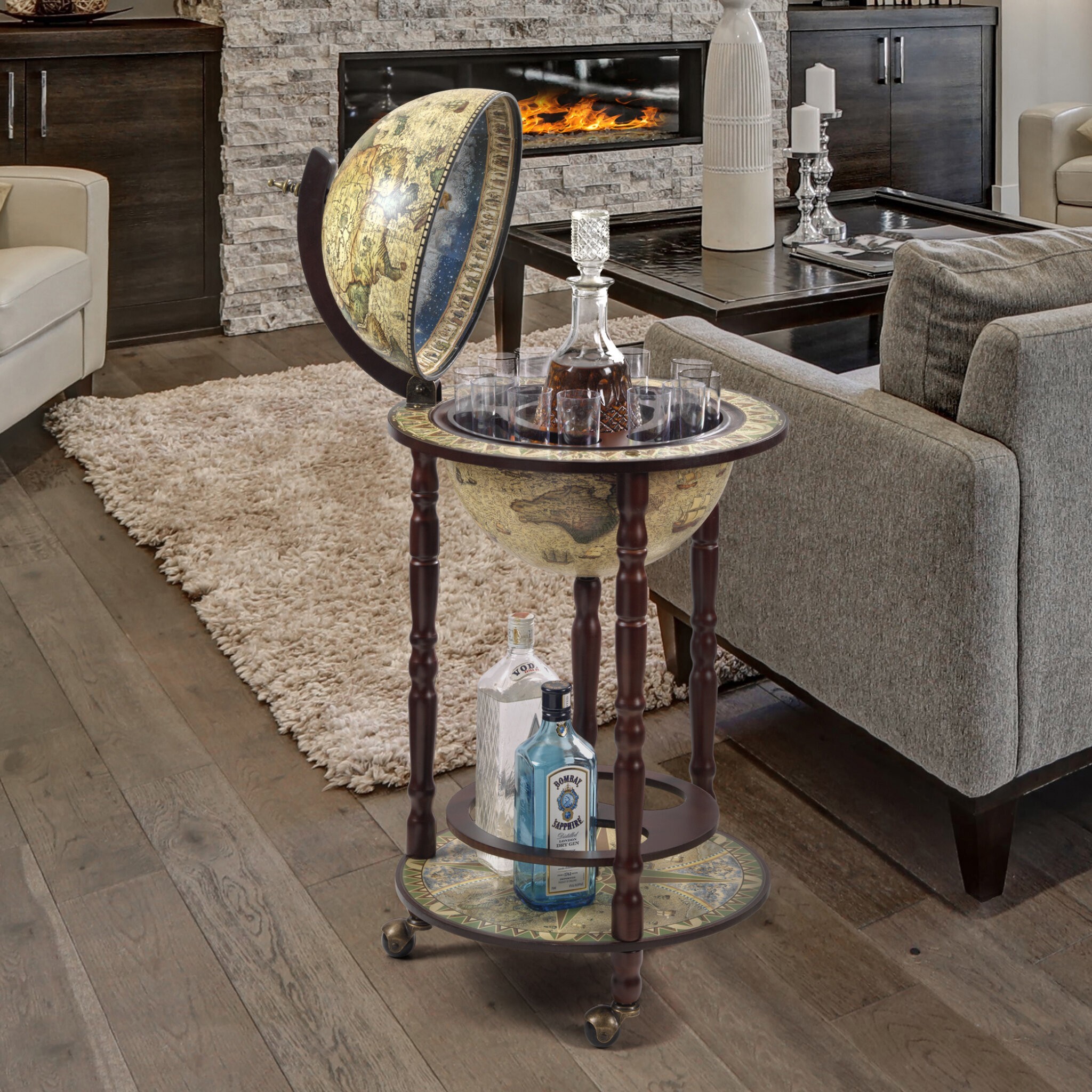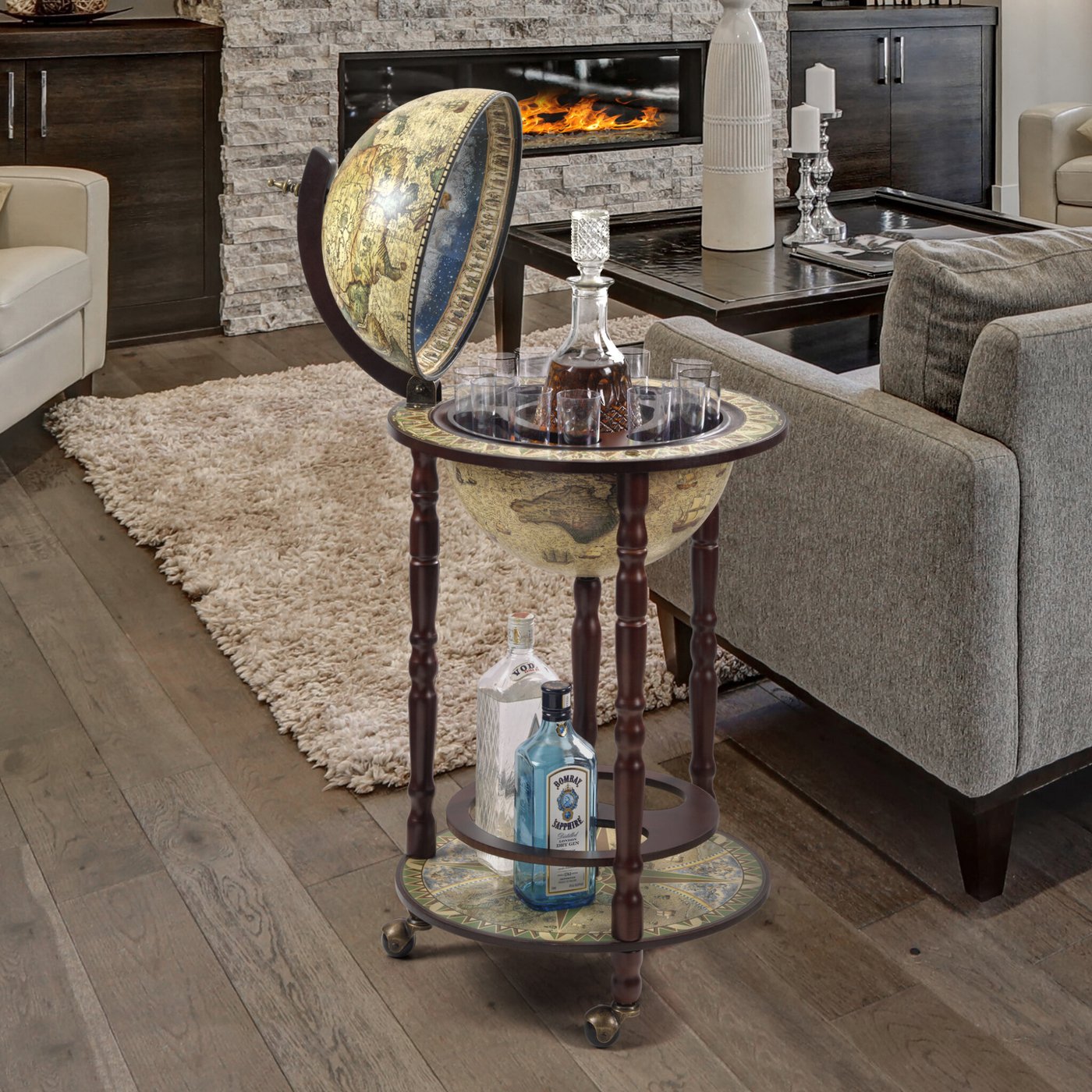 The tools your mini bar might be missing
It's never a bad idea to be fully prepared with all the right equipment for mixing drinks. You wouldn't want your guests to come over and tell you that your mini bar is missing something. First and foremost, a mini bar is never complete without a shaker. There's no proper way to make a cocktail without a shaker. It chills the cocktail, dilutes it well, and provides proper aeration for a flavorful drink. With that being said, you also want to make sure the drink you're making is properly balanced. Your mini bar needs a jigger if you want to make well-proportioned drinks. Too little and too much of an ingredient can ruin the entire drink so make sure you get yourself a jigger! If you enjoy classic summer cocktails such as mojitos, a muddler and juicer will serve you well. A sturdy muddler will help with extracting mint leaves and herbs, whereas a juicer will squeeze your fruits in the best way for maximum freshness and flavor. You should also equip your mini bar with bar spoons to stir your drinks with ease.
Other bits and pieces you'll need to complete your mini bar
Toothpicks for olives and onions as well as napkins are small details that are often neglected but can make a big difference in your drink presentation. You deserve to drink in style! Lastly, complete your mini bar with mixologist books. These are great for when you have time to spare and want to taste-test different drinks without having to go to an actual bar.
With all these items at your fingertips, you'll be able to make all kinds of drinks with no trouble. Remember, it's always best to start small, experiment with what you like, and then gradually grow your collections. These mini bar must-haves will help you get started without breaking the bank!