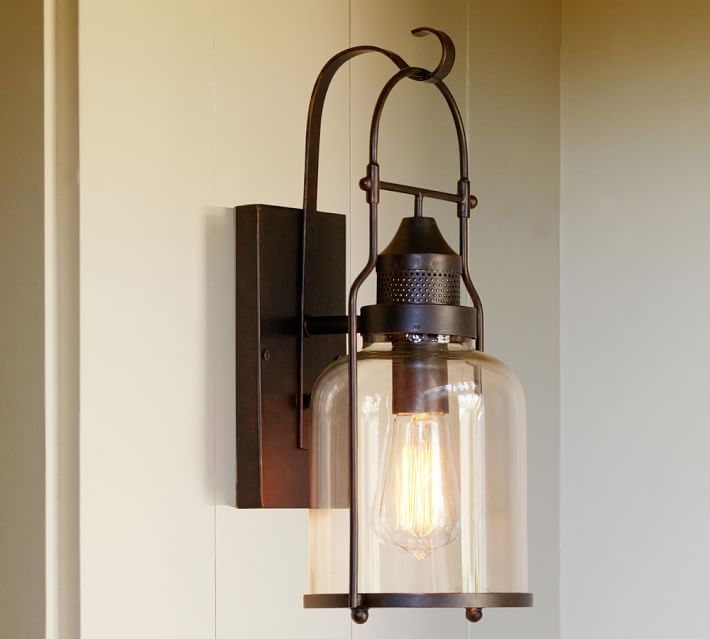 Taylor indoor outdoor scone
This lantern wall sconce can be a real bargain for vintage or retro enthusiasts. Big, transparent lampshade, made from mouthblown glass and steel crafted, bronze finish will bring new character to all type of houses, from Cape Cods to shingled bungalows.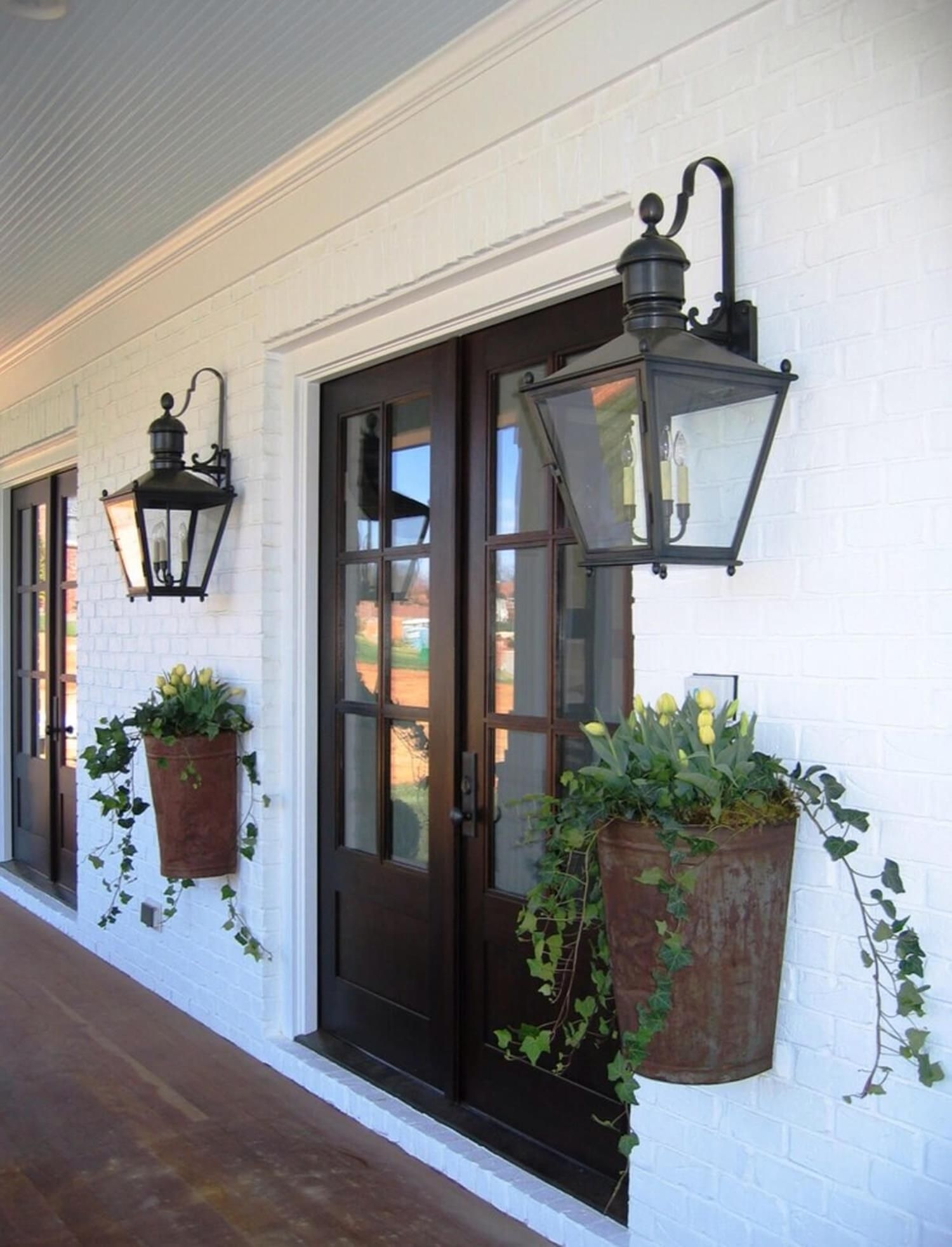 Farmhouse chic eclectic entry charlotte
This set of large outdoor wall lanterns evokes associations with the 19th century. They match perfectly with a cottage style front porch, represented i.e. by double, wooden doors or big, metal flowerbeds.