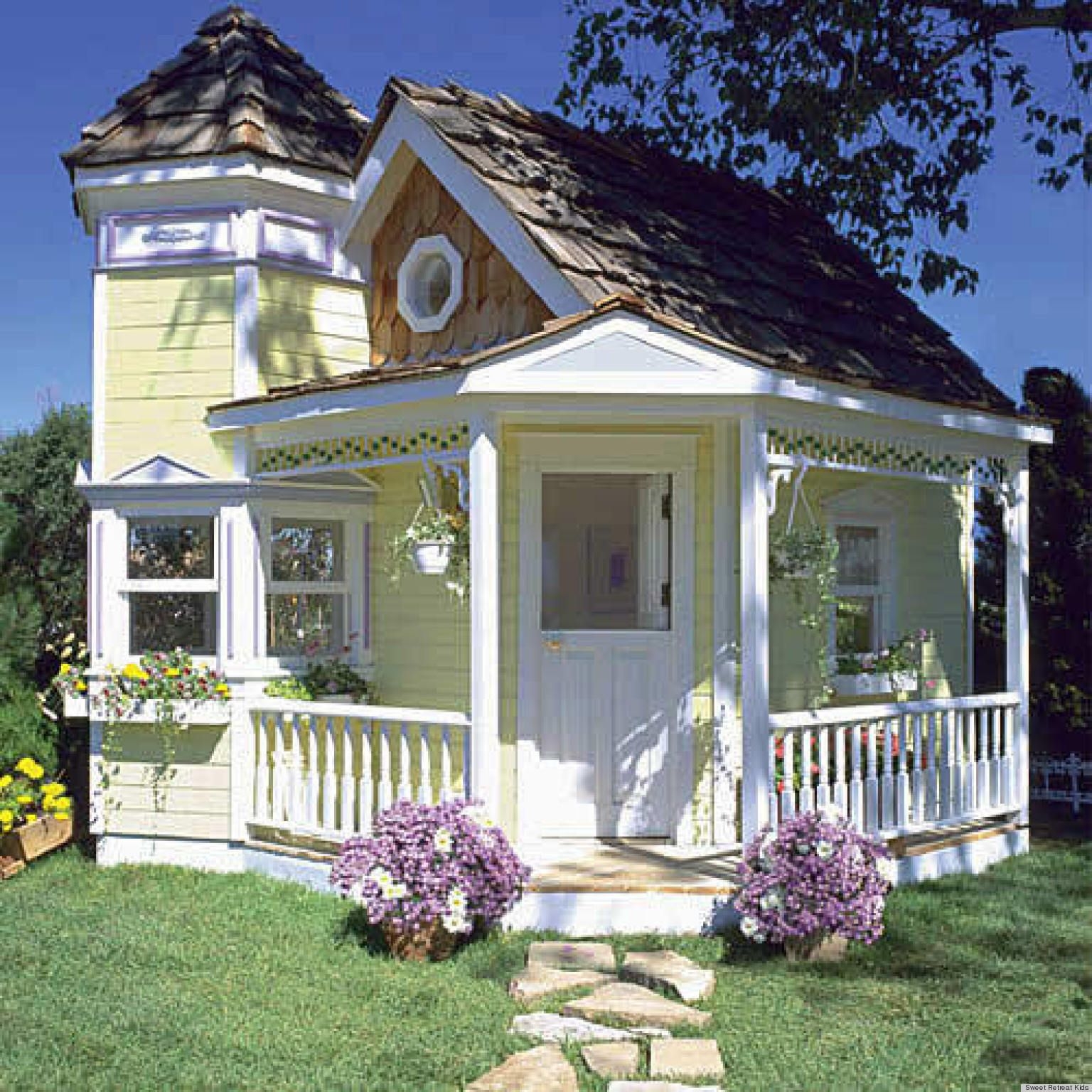 Beautiful powder pink bedroom for three girls. This apartment is rather tall, so the space from floor to ceiling could accommodate a ladder-equipped loft bed with white railing. There's a walk-in closet with vanity table underneath.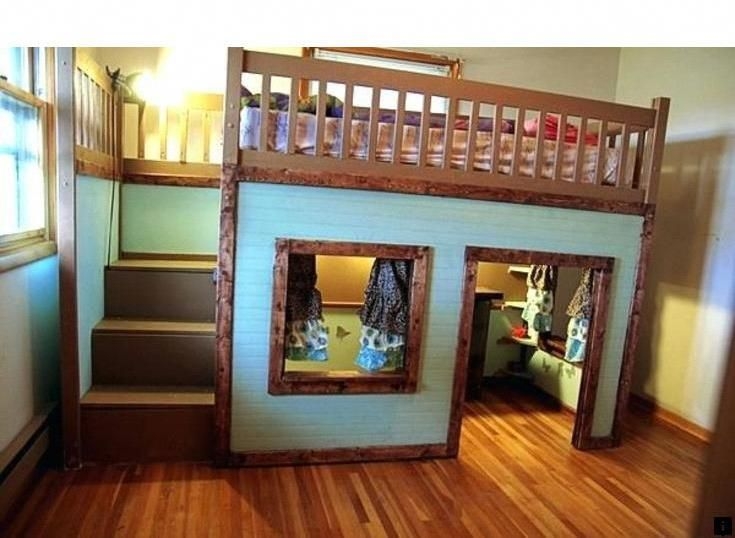 Stylish Eve DIY Projects- Build a Playhouse Loft Bed for Your Child_28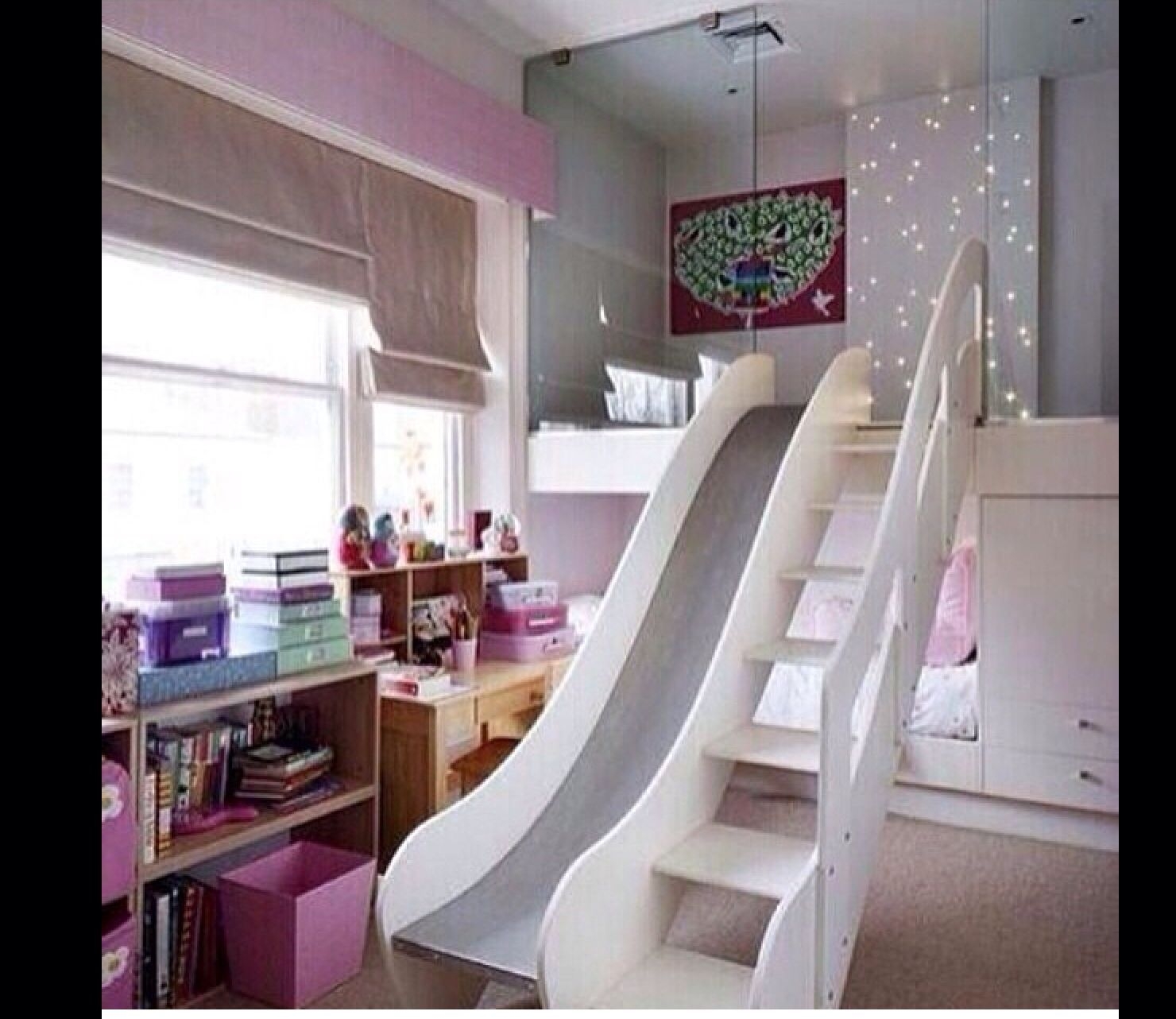 Remember "The Jetsons"? This amazing loft bed construction may resemble a bit their futuristic climate. The usage of a slide and glass doors, dividing the upper space makes this project really inimitable. How cool is that?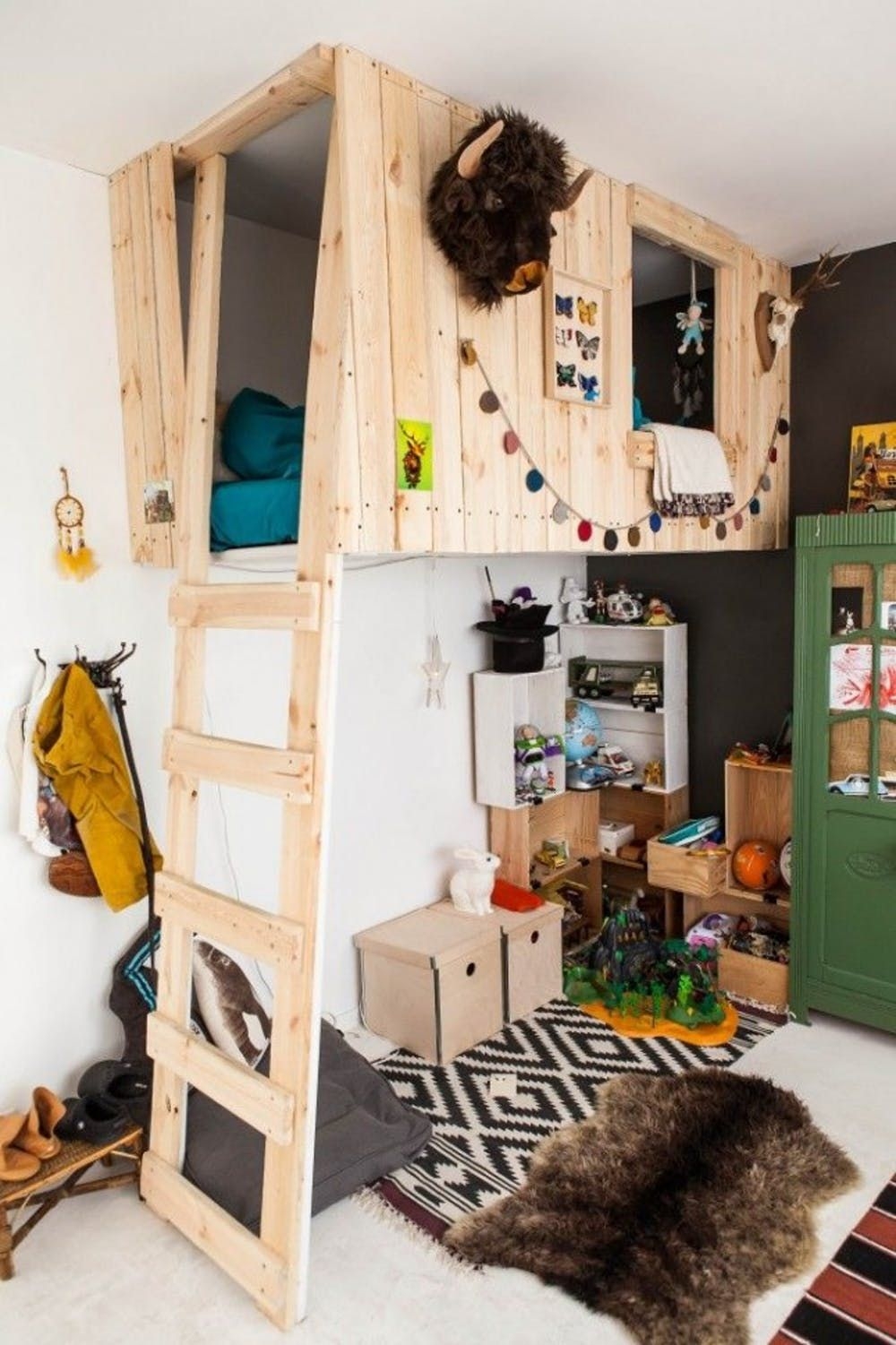 Being a great example of the contemporary design, this loft bed would be a cool proposition for a child's bedroom. Its natural wooden construction will add brightness and warm to the interior.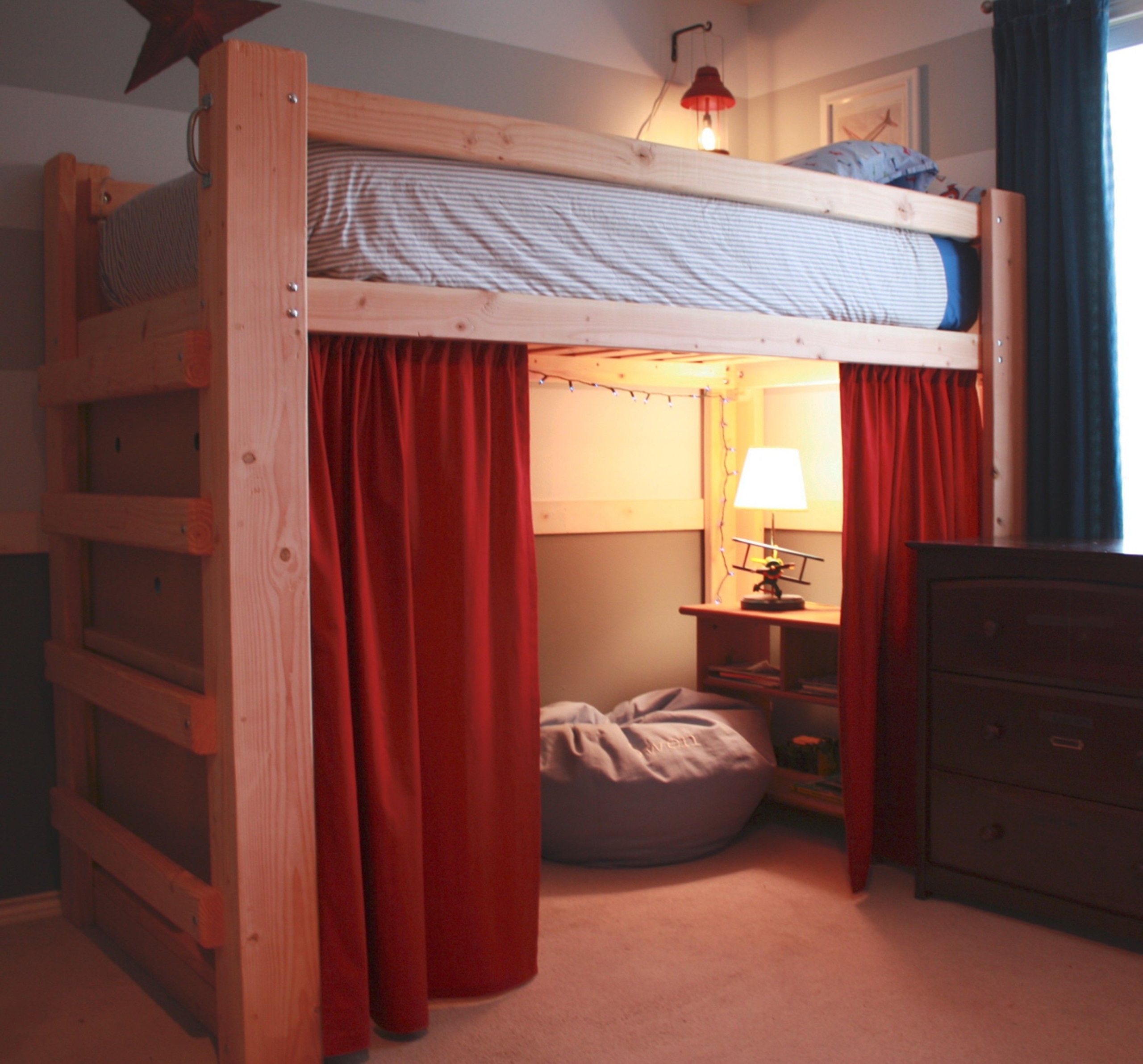 A fort bed! So fun for a little boy.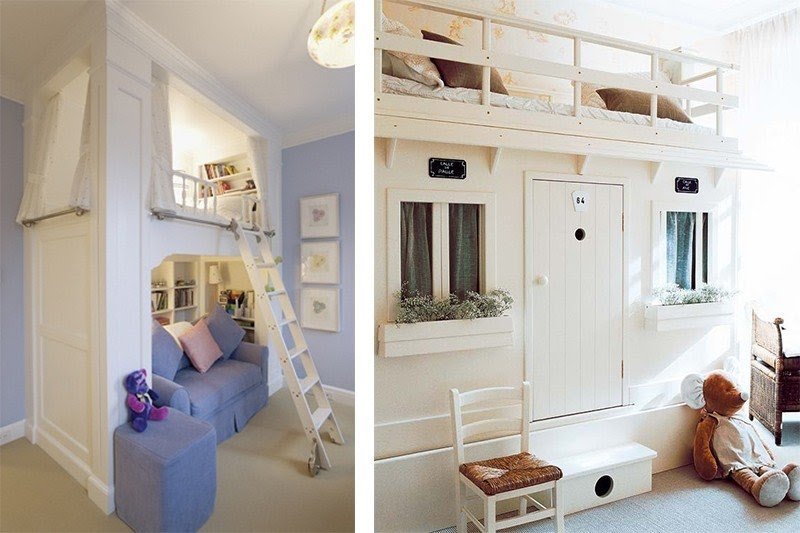 I really am loving the idea of having the bed up high and making use of the space below it. I'm seeing a lot of examples for this. If I happen to have high ceilings where ever I settling I really hope to remember this. I also like out fitting the upper be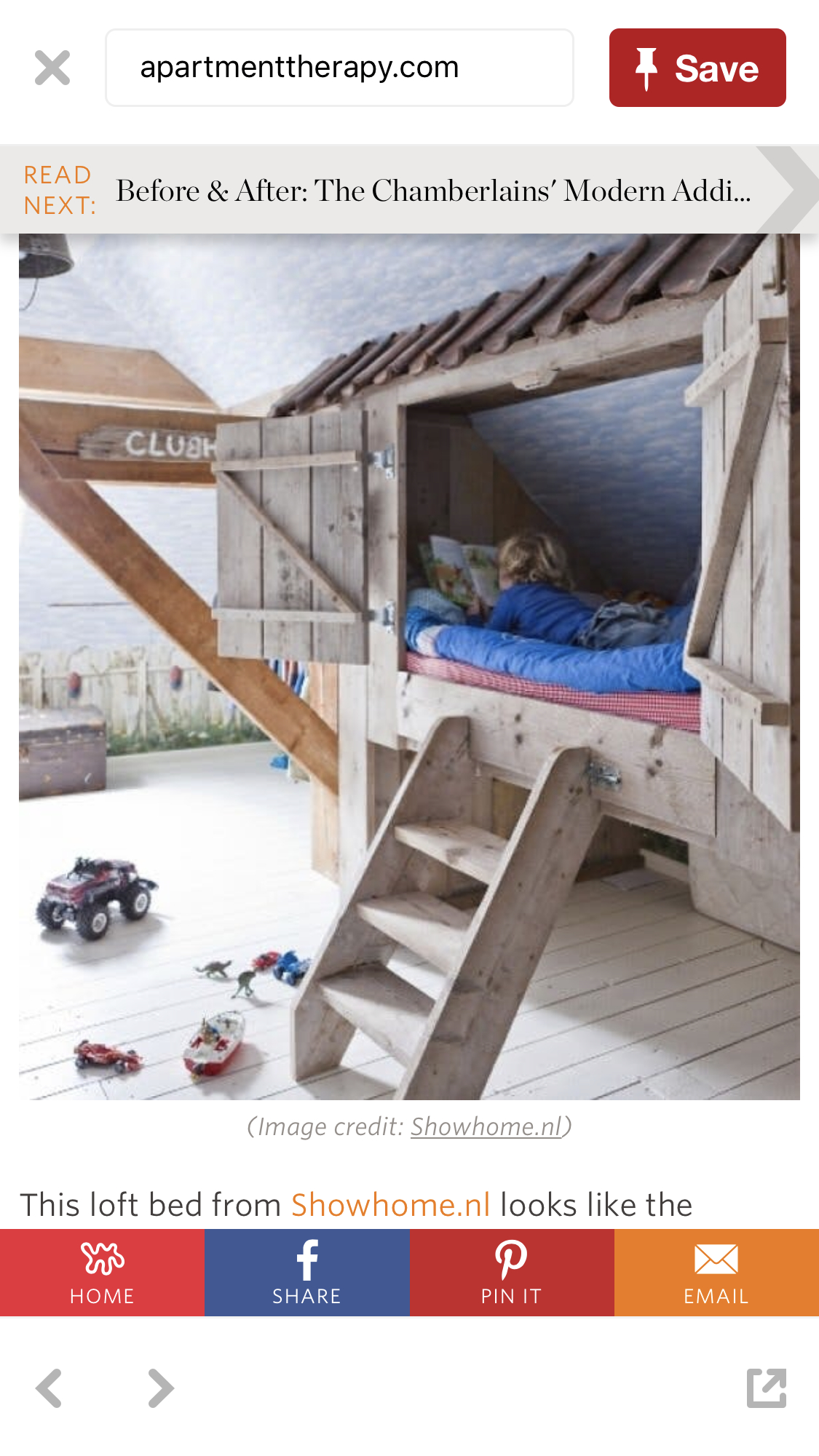 sturdy cupboard / loft bed in the kid's room of a rural farmhouse ...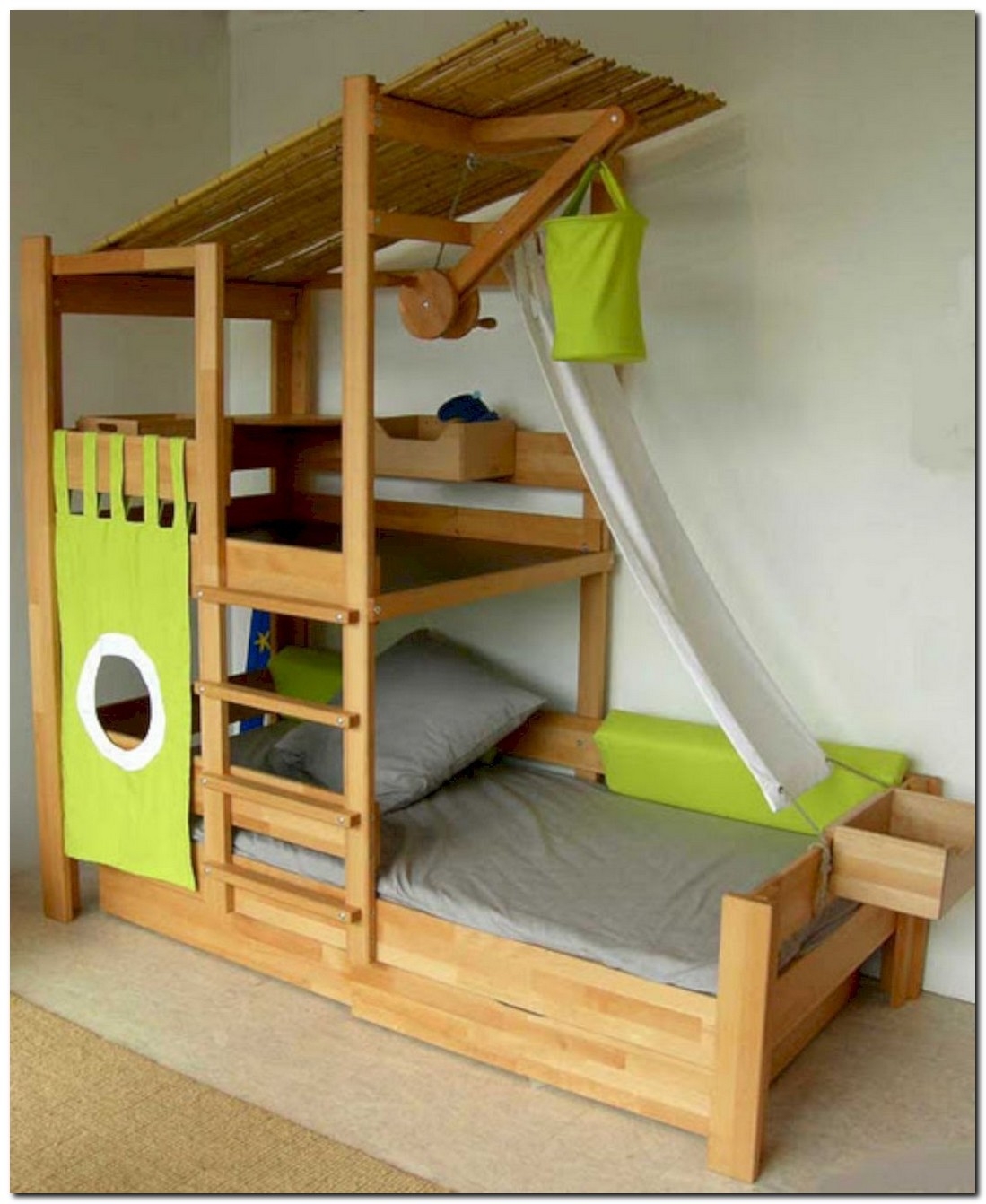 A cool toddler bed and jungle gym in one of natural finished wooden materials. It's equipped a.o. with an upright ladder, rails with bumpers, 2 drawers, a fabric wall with a hole, a platform, a bamboo shed roof, a fabric slide for balls, a hand reel.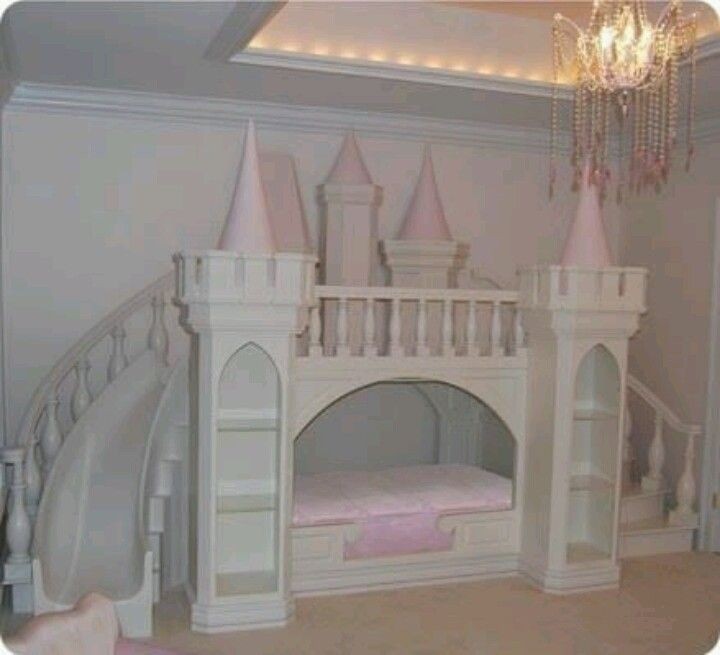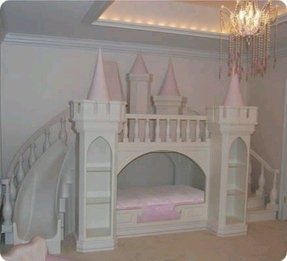 Dreamlike bunk bed with castle theme. Construction is made of wood and finished with pastel colors. Includes open shelves for storing books or display decorations. Positive accent for the girl's room.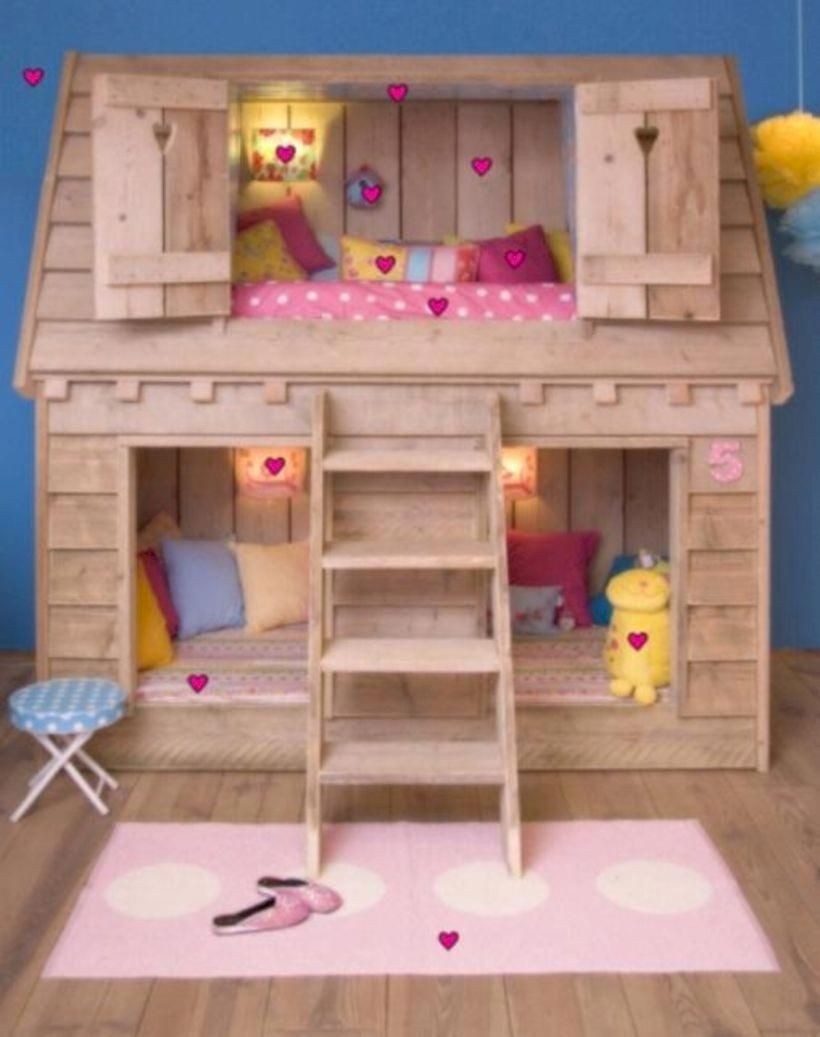 A comfortable and attractive loft bed for children. Its shape of house looks nice in any room. This wooden bed includes soft, comfortable sleeping spaces on its lower and upper level. The bed also includes stairs.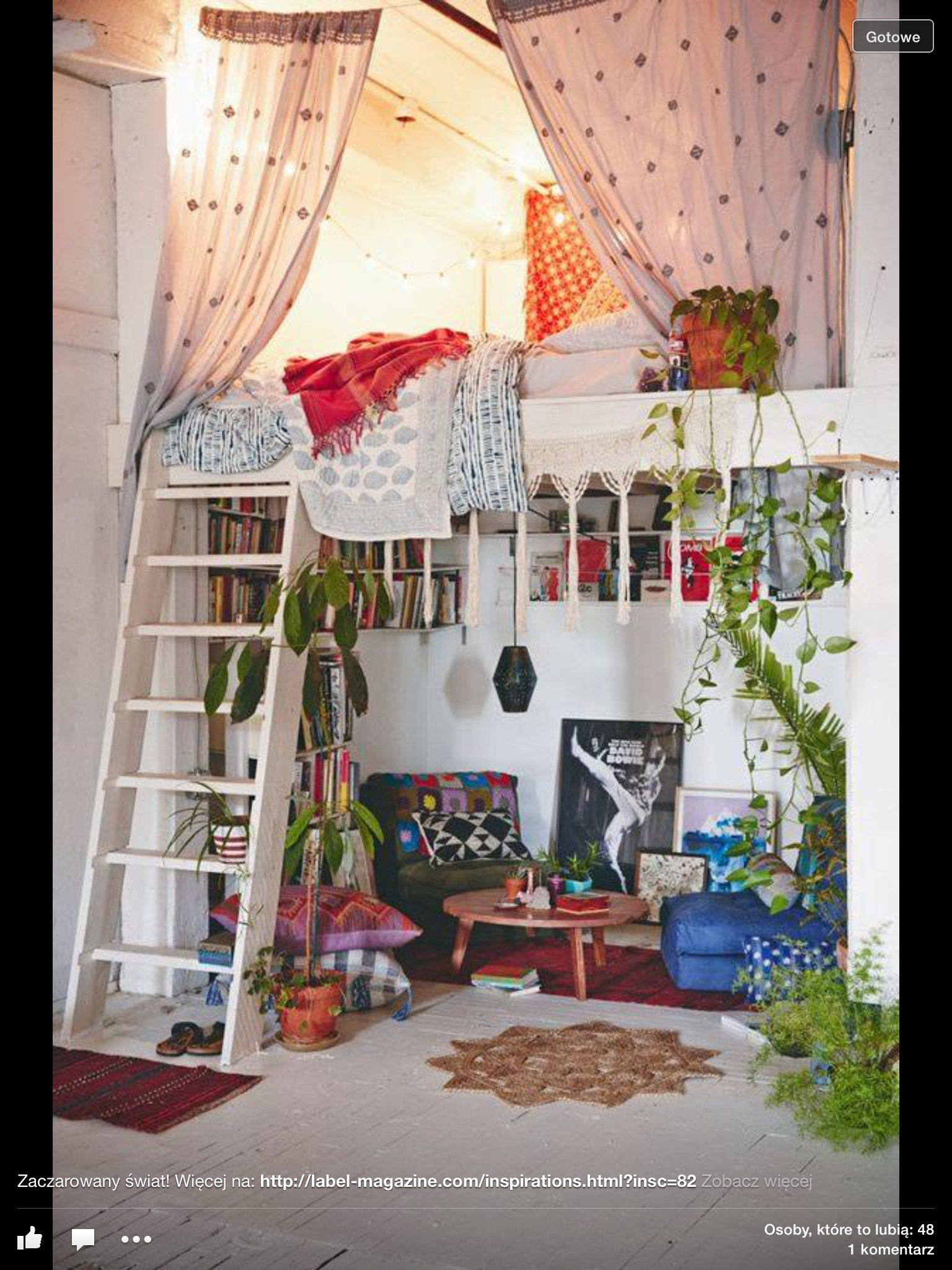 A cosy charming loft bed for girl kids. Its frame and slanted ladder with wide rungs are of wood finished in delicate cream. A bed is screened with beautiful pinkish curtains with delicate geometric motifs. The lace with long tassels adorns a frame.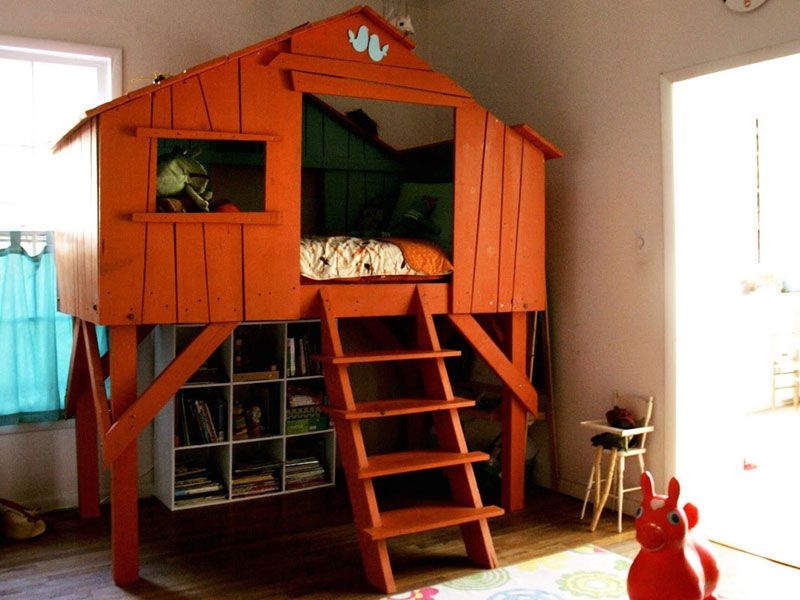 treehouse bed, cool beds, kids beds, diy treehouse, build a treehouse bed, tree house bed, kids bed designs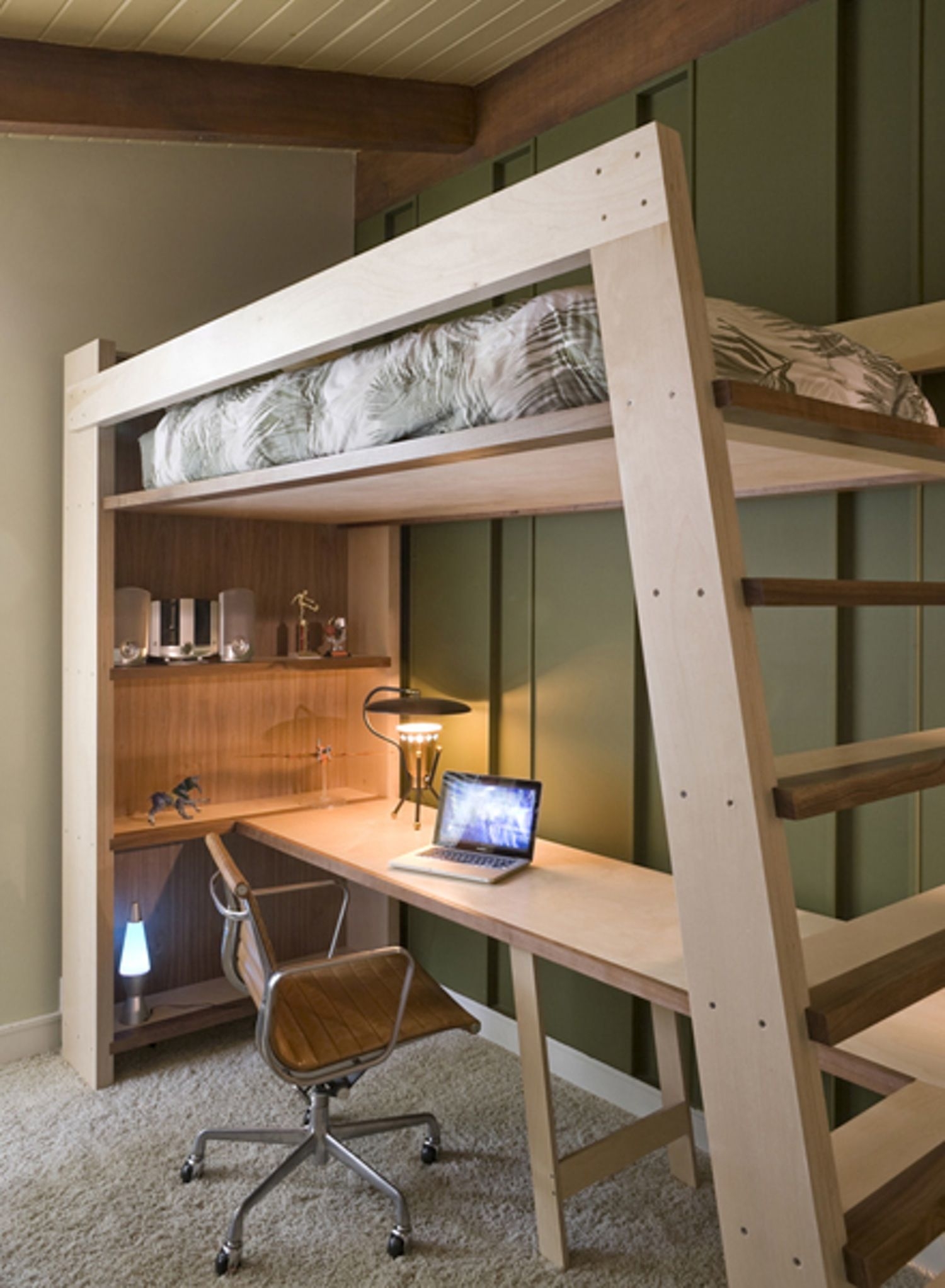 Full size bunk bed constructed from naturally finished wood, with a desk and storage shelves underneath a child loft bed - all making for a complete bedroom suite any kid would love for its multiple functions.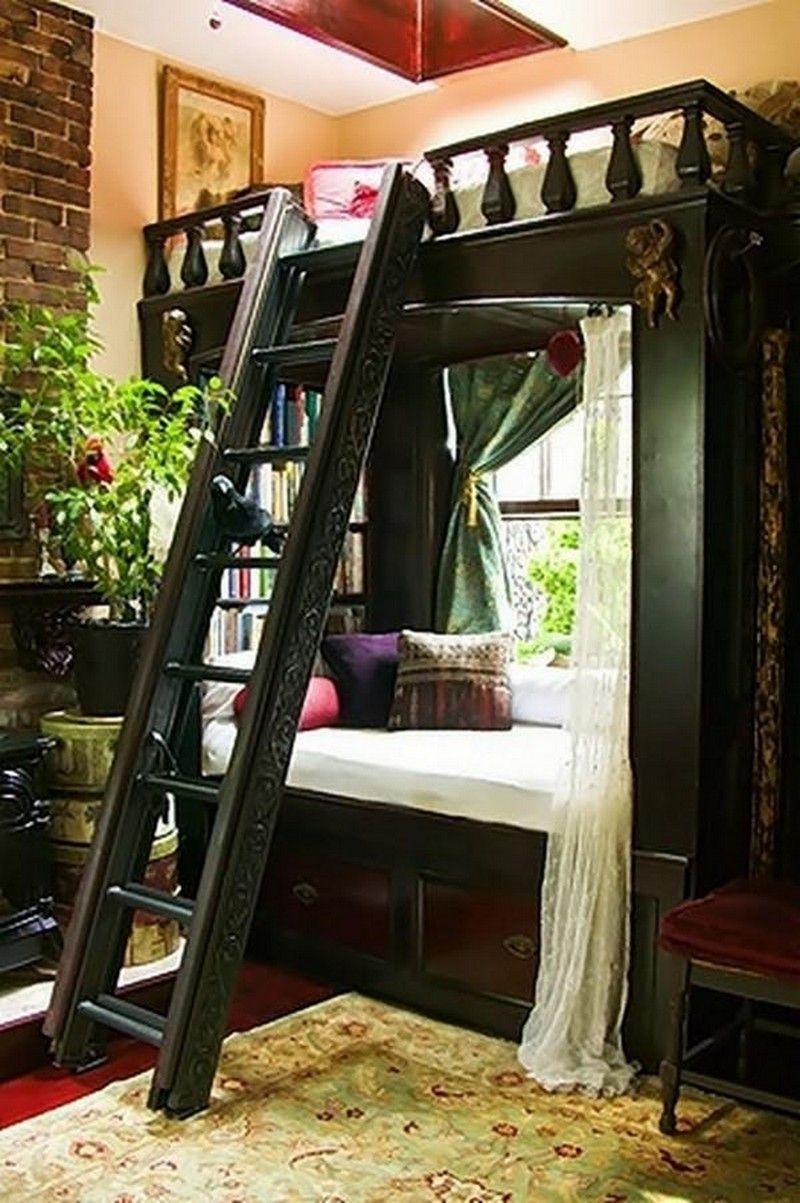 RamonaRode Home: Studio Living Pt 1 - Loft Beds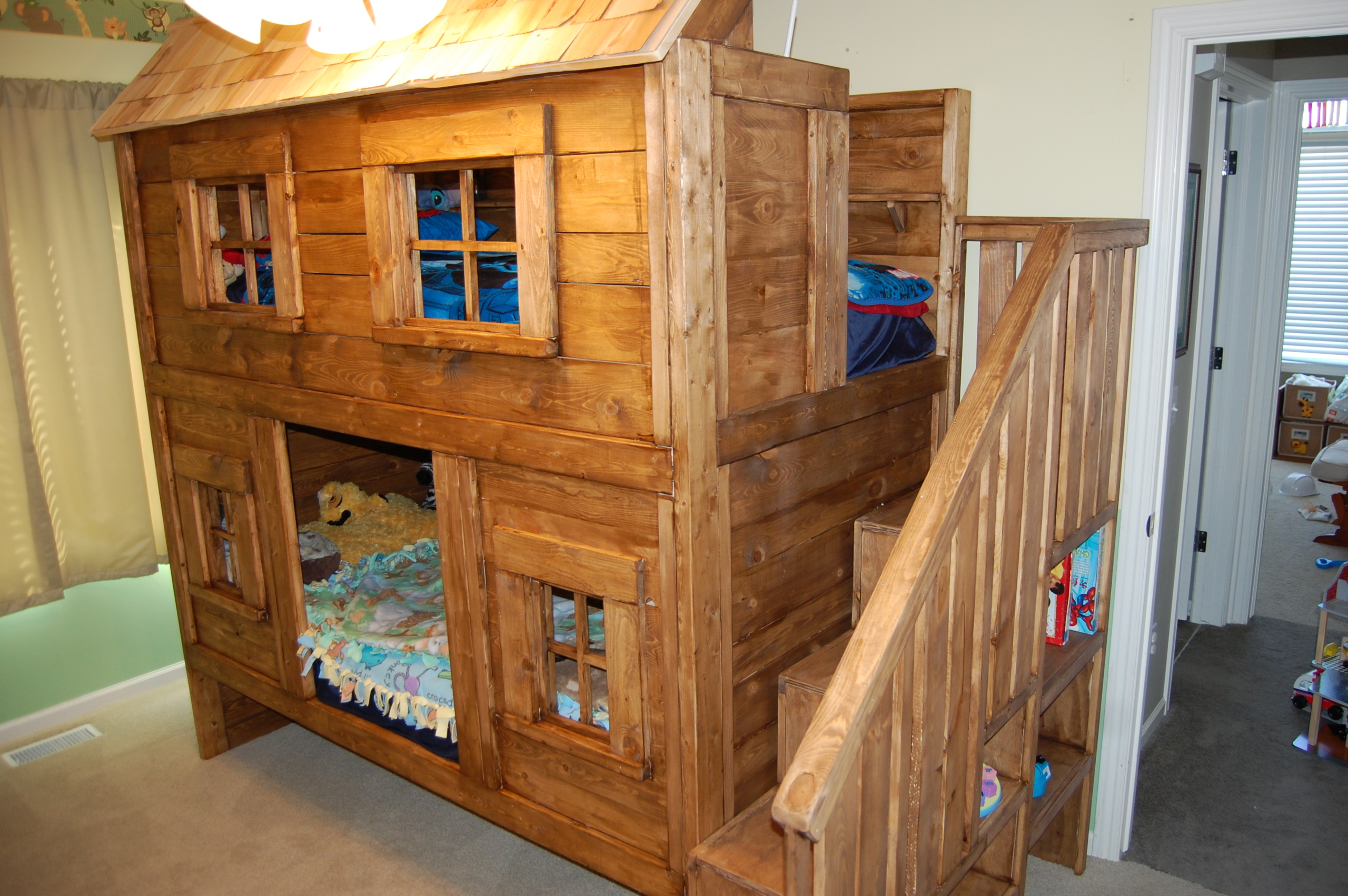 Rustic Cabin Bunk bed... would have loved something like this as a child!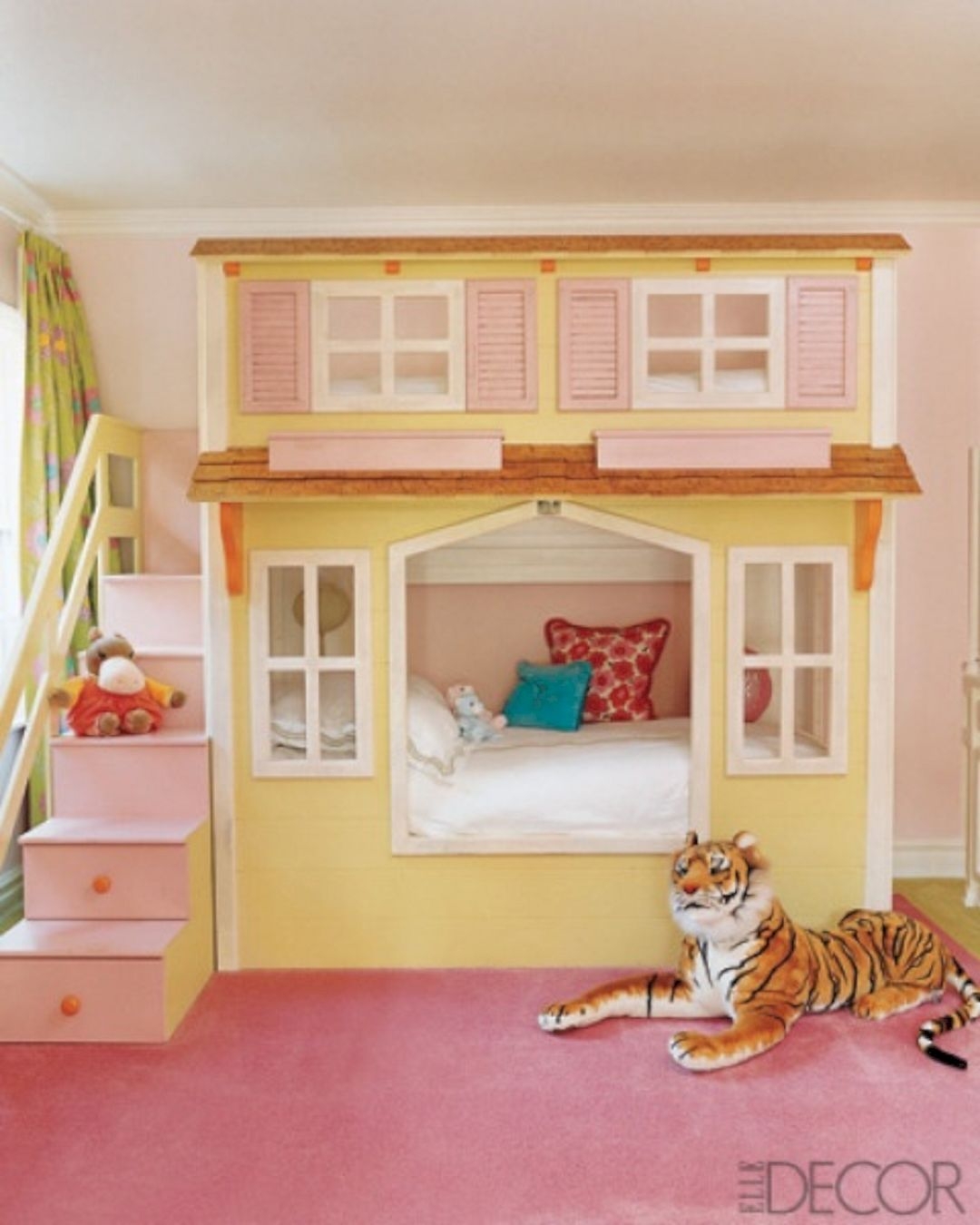 Now any child can not only sleep comfortably but also have an amazing place to play and have fun thanks to this amazing loft bed that sports the structure that safes space and the colorful finish reminding a small house.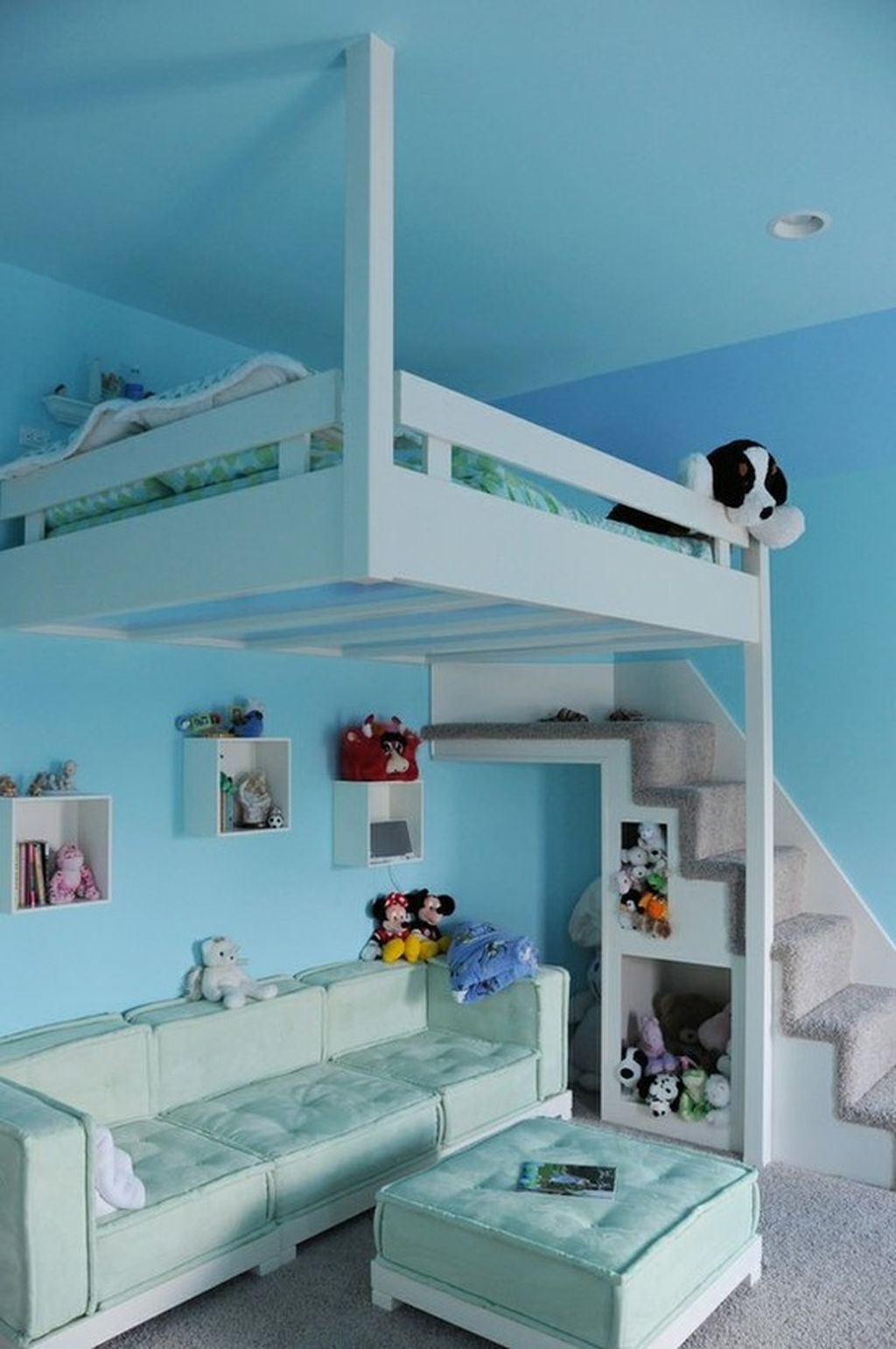 What a smart idea for a growing child's room to truly give them a place of their own without the bed necessarily being the on-the-floor focus!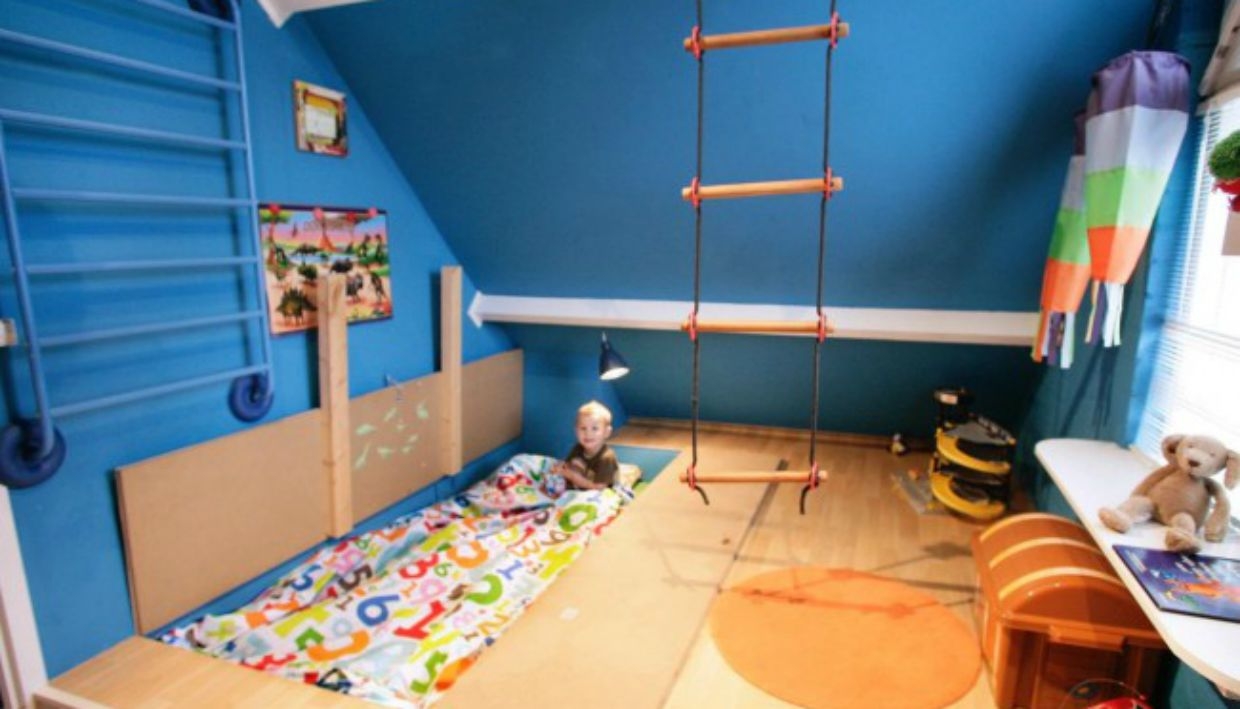 Trap Door Bed | 16 Totally Feasible Loft Beds For Normal Ceiling Heights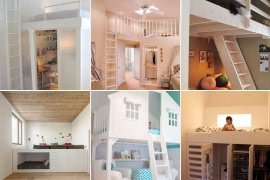 Bunk bed made of wood and finished with pastel colors. It is fitted with railings and stairs for added safety. Designed for older kids. Contemporary design for each home.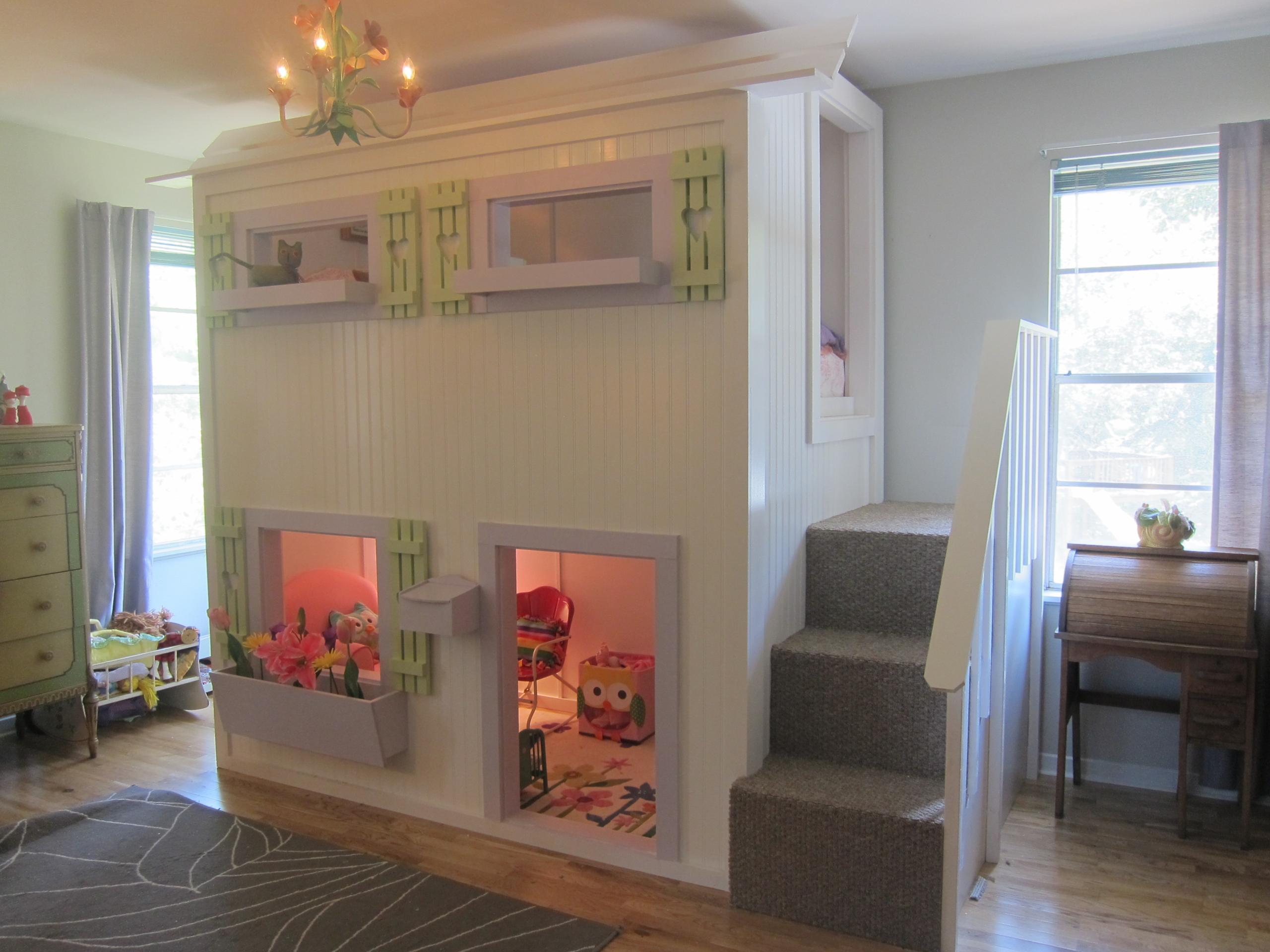 Quite possibly the coolest kid bed ever. Also – Little Betty is ...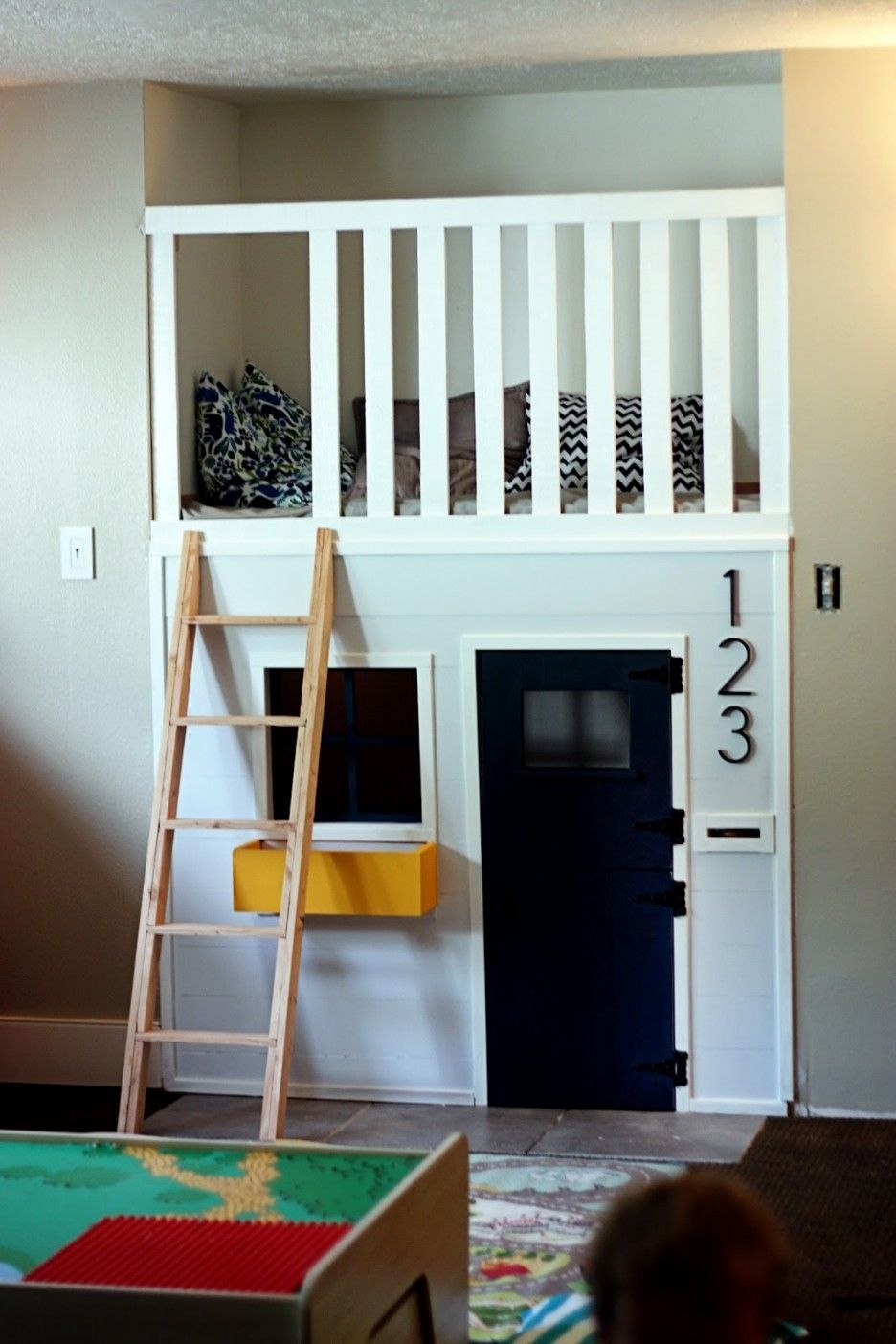 An old closet that was transformed into an original loft bed for kids. The top of it is a cozy bed that is protected with a fence. The bottom of the unit was adapted into a playhouse with a window and door.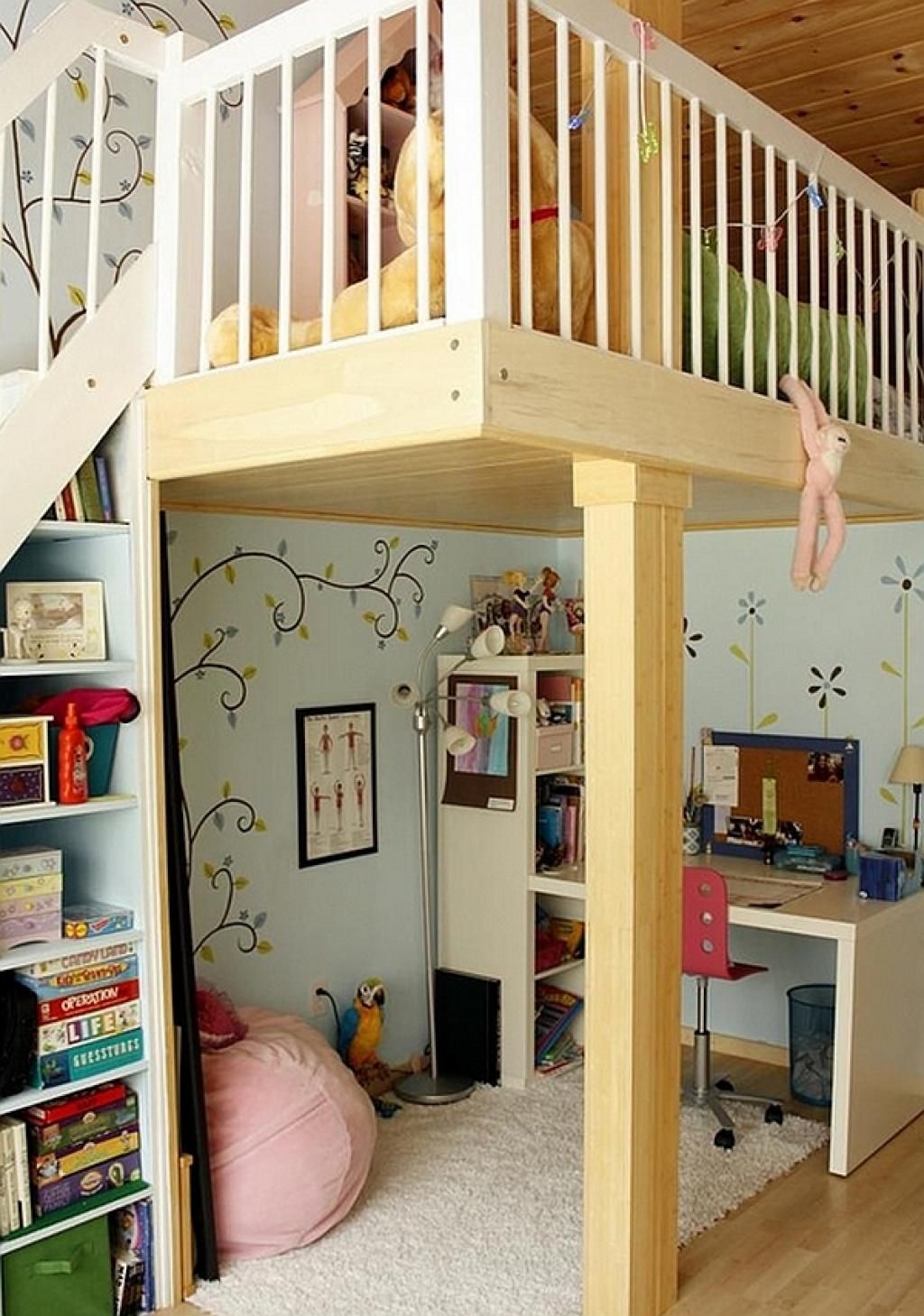 Lofty kid. If you have high ceilings, a loft in your child's room is an ideal way to keep the bedroom neat and orderly while creating plenty of room for play. Design a similar look yourself for the style that suits your home, but have it professionally bu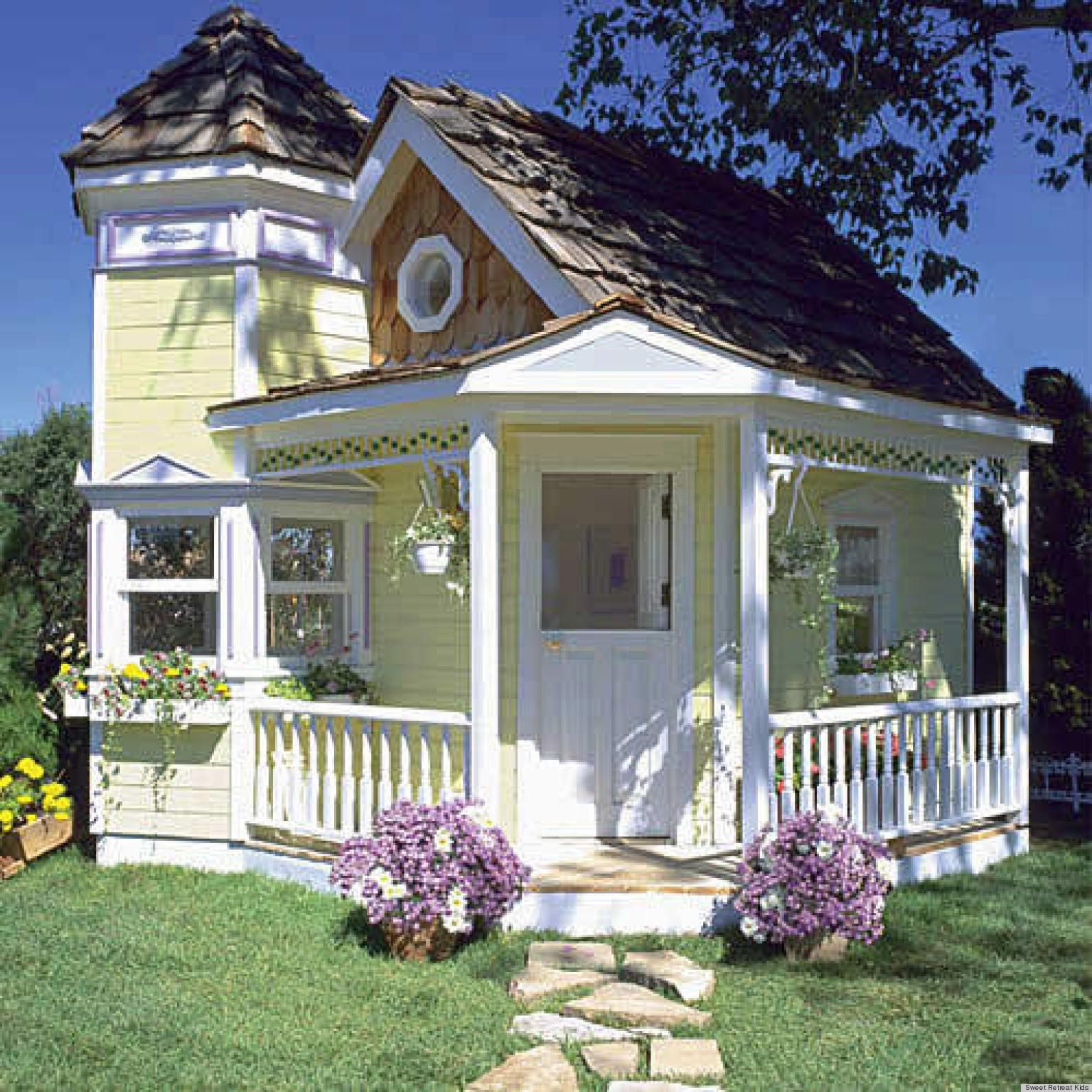 The beatiful indoor cubby house. The little house shape brings into mind the perception of the tree house. The composition of blue and white colors suggests that it is dedicated for a boy. Such a toy is good idea to prop up the kid's self-reliance.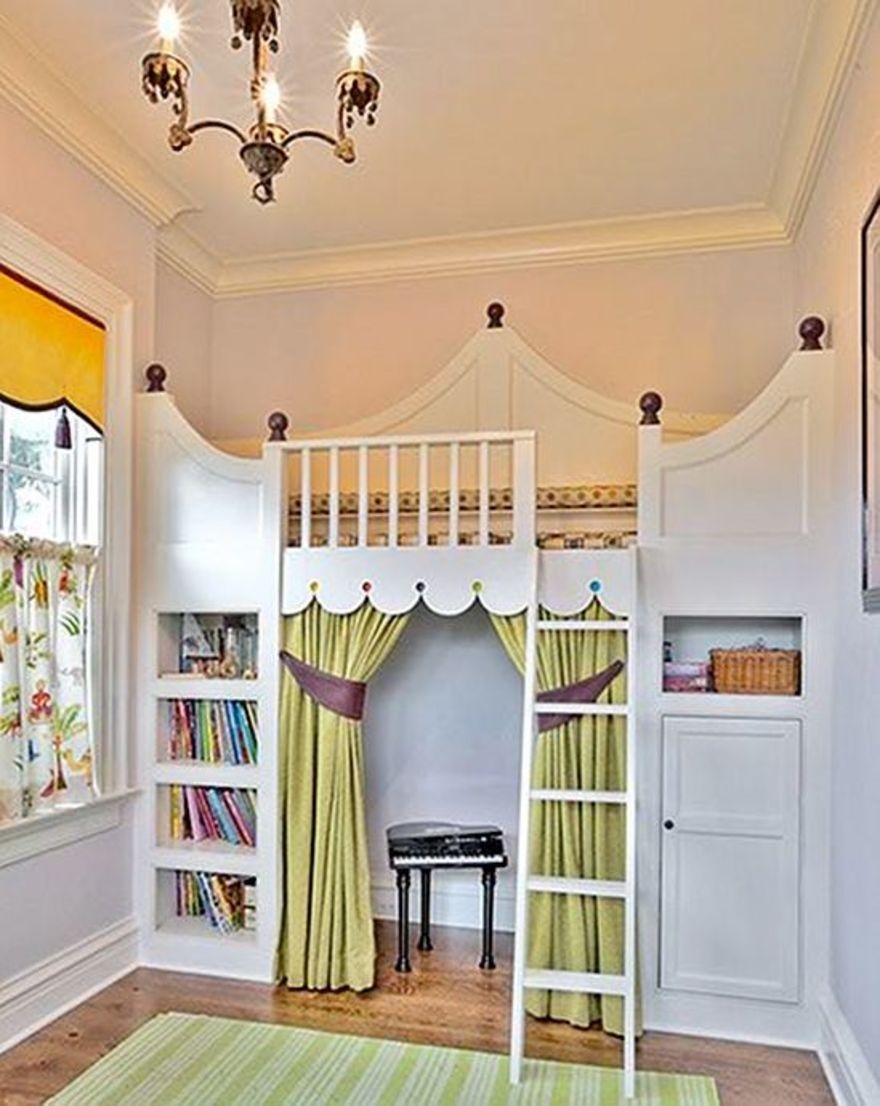 This is a perfectly organized little girls room. Storage, great use of space, visually pleasing, and so much fun.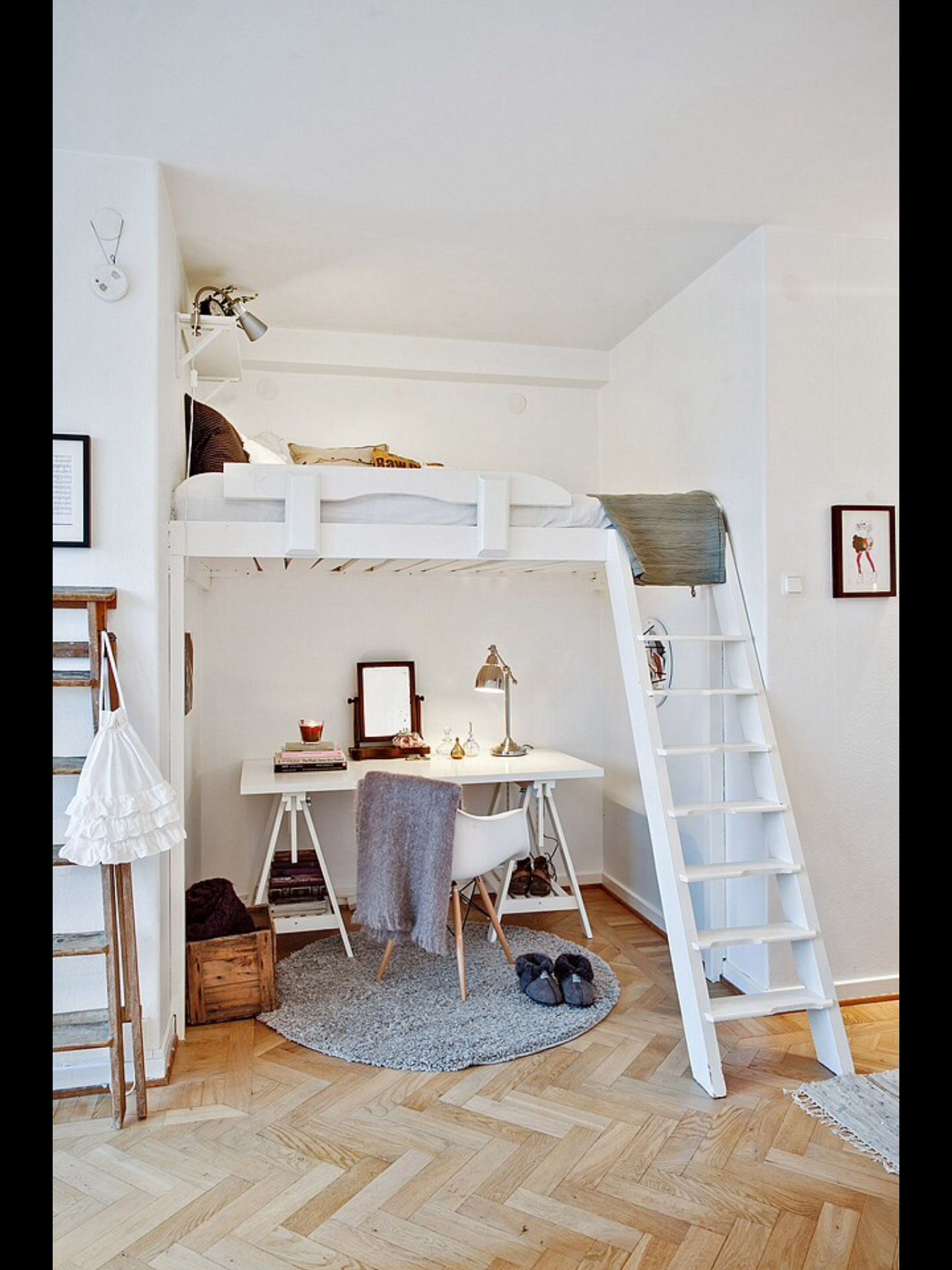 Space-Saving Design In A 29 Square Meter Gothenburg Studio Apartment.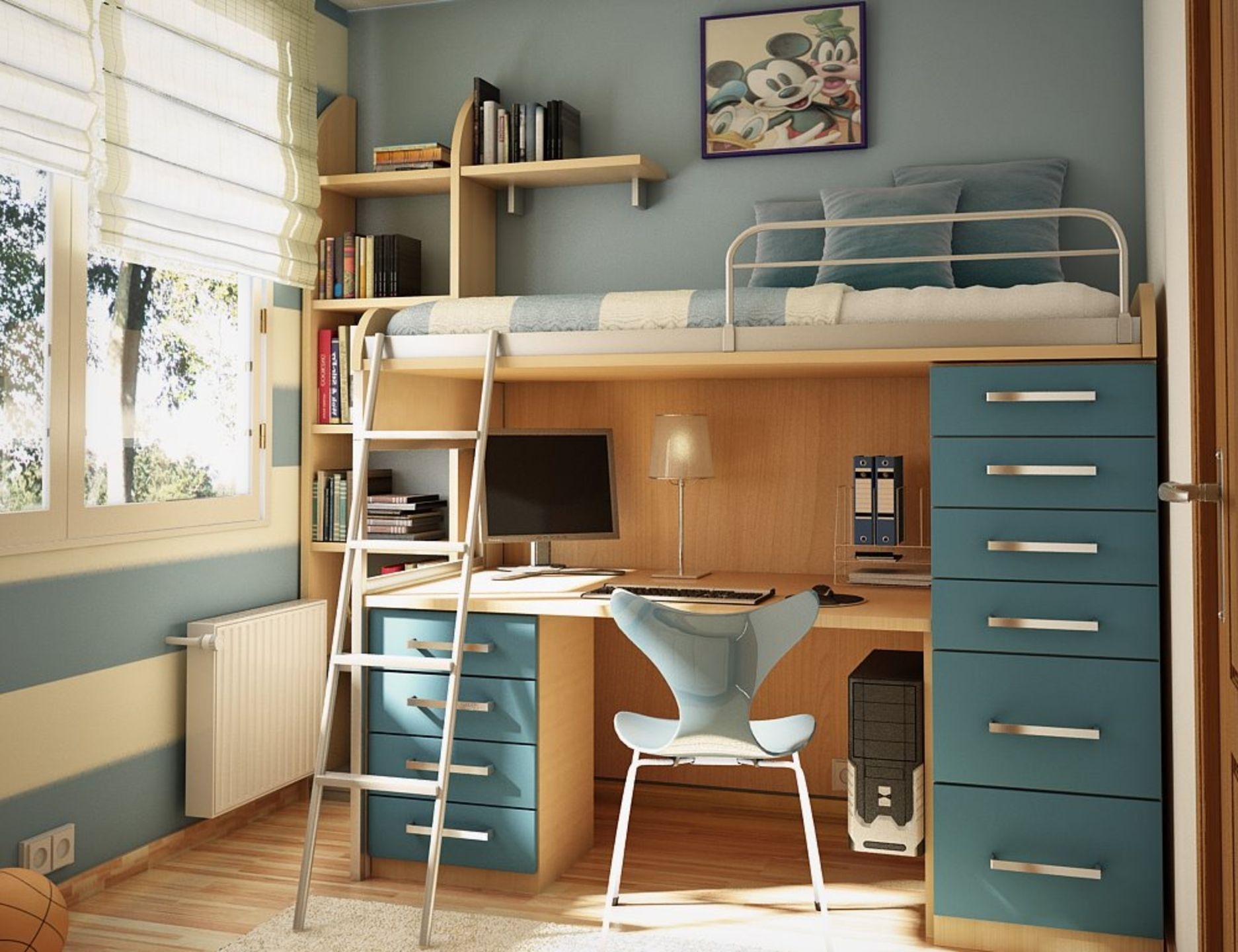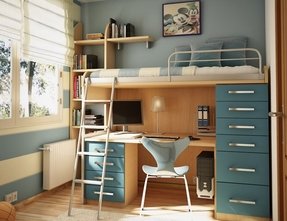 Bunk beds are not only very comfortable, but quite often also very practical. In this case, you are getting not only a properly secured bunk bed, but also a built-in desk, many drawers for convenient storage, and a tubular, steel ladder leading to the top bunk.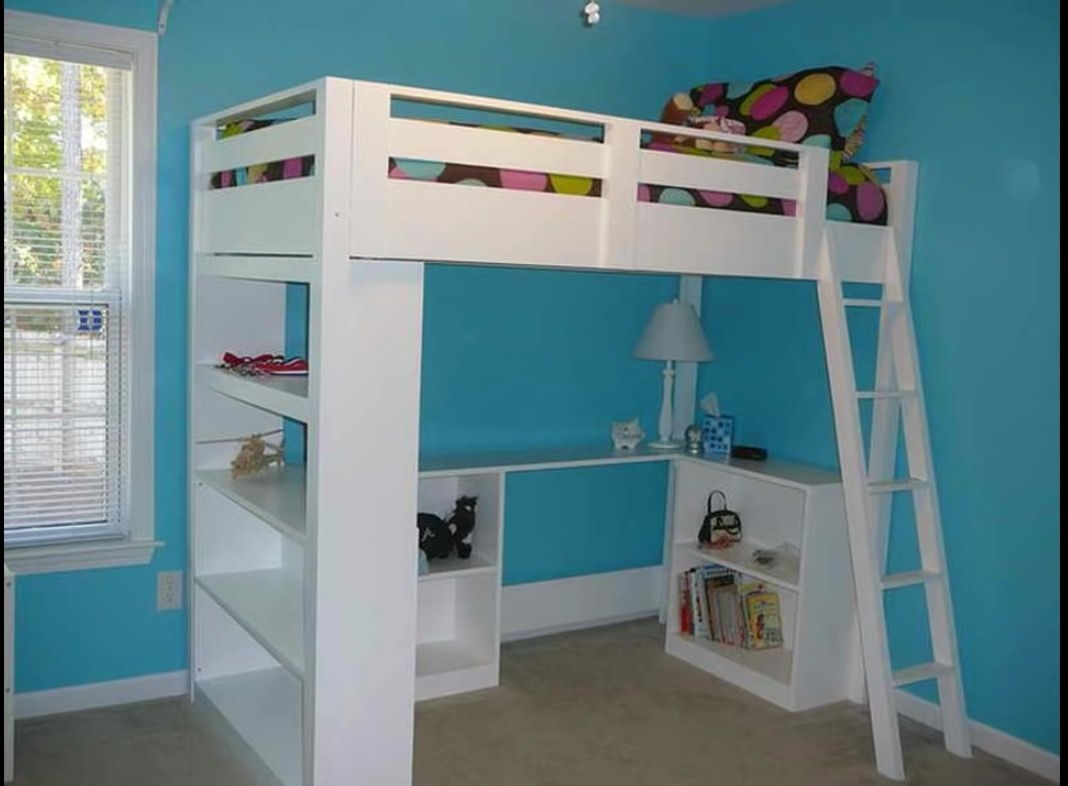 We was looking for the functional loft bed for our son. We decide to choose this one, because it has the play and work space (bookshelf and desk) underneath. The white color fits perfectly to the blue walls.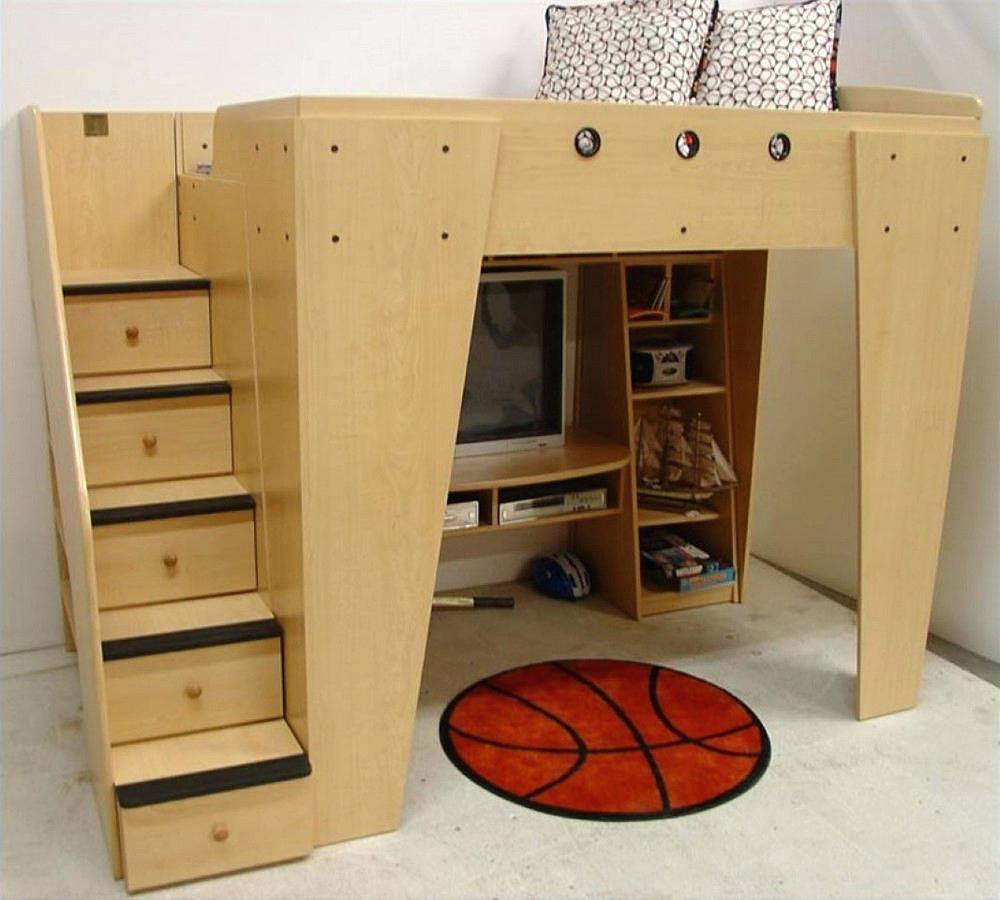 Kids Headquarters Loft Bed with Entertainment Center - Click to ...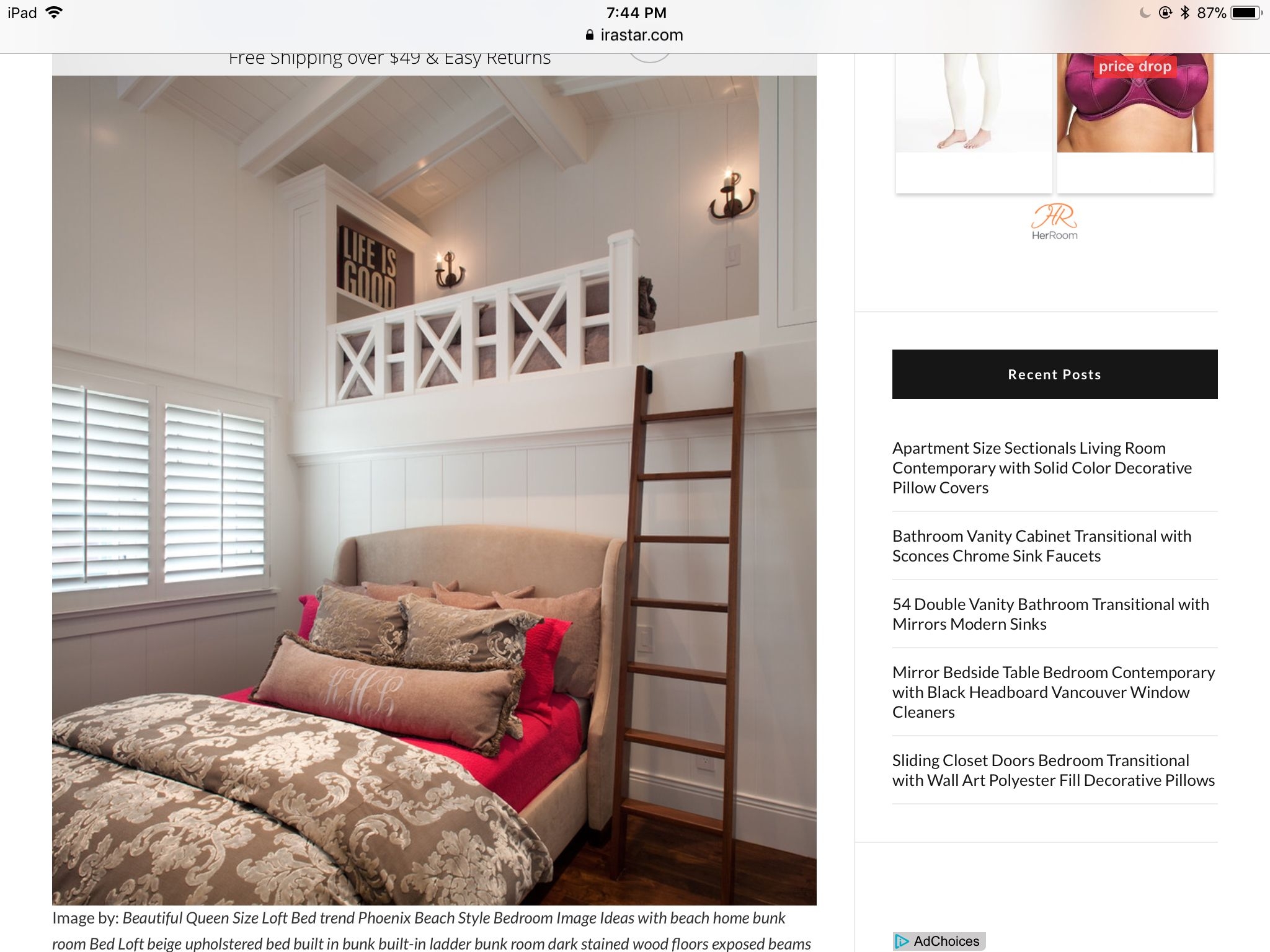 Outfitting Your Kids' Room With A Stylish Loft Bed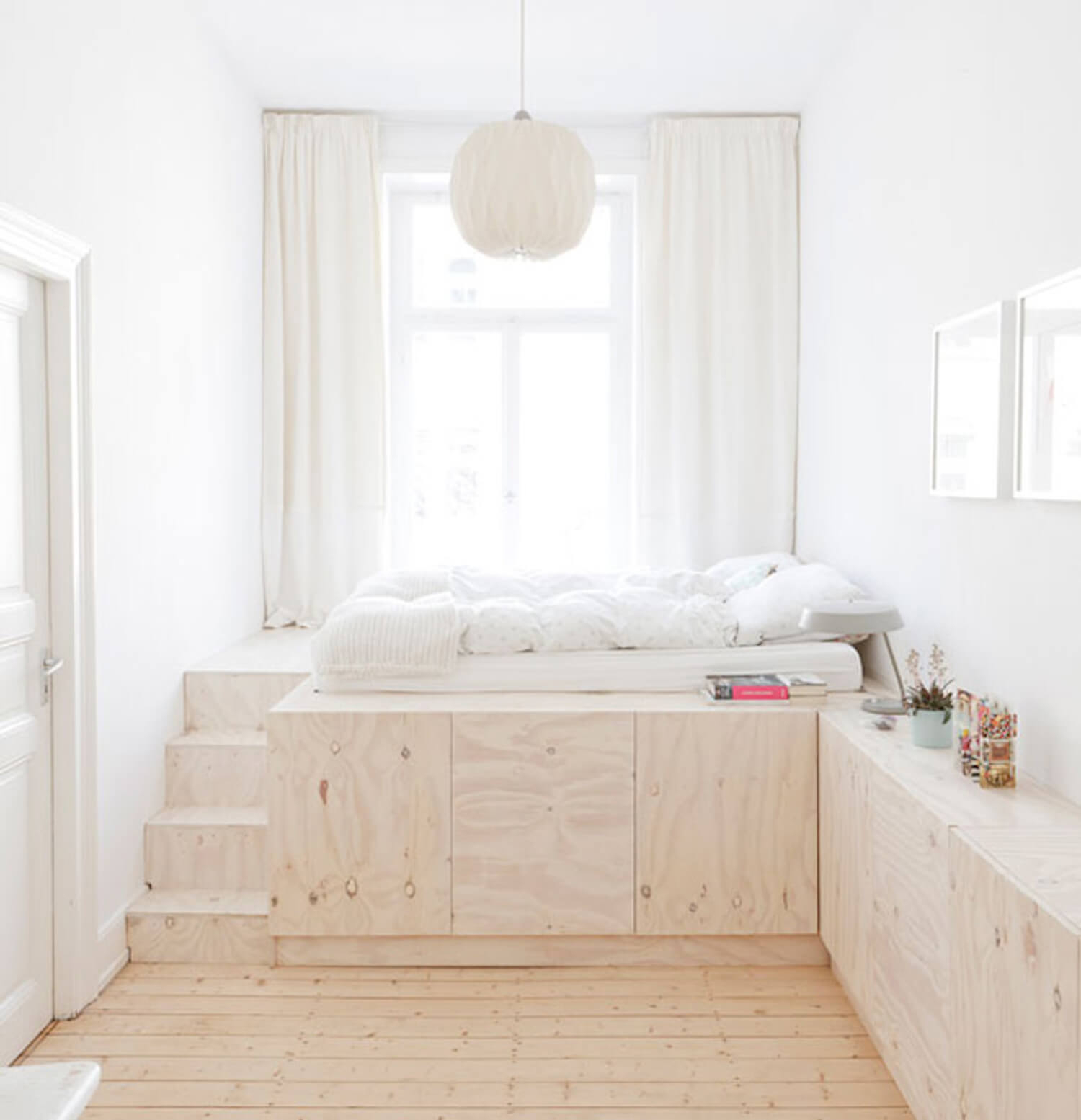 White color of this loft bed with stairs matches any kids' room. Its simple, wooden construction is very attractive and resistant to negative factors like damage and excessive wear. This bed provides good comfort to its users.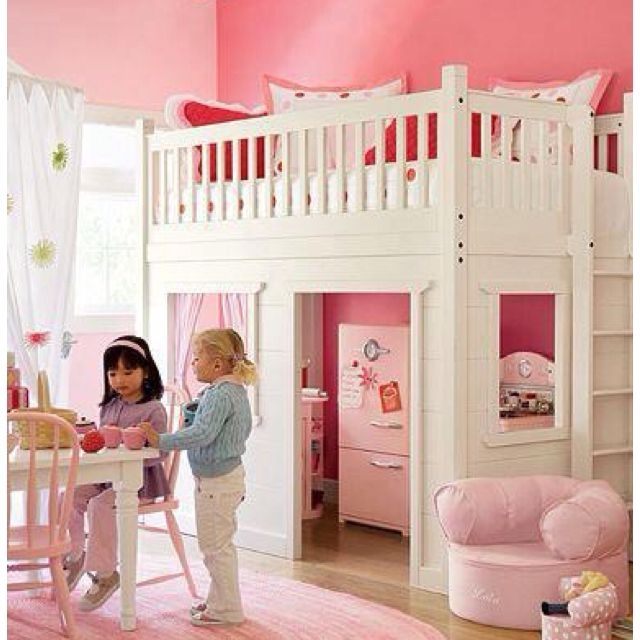 pbk playhouse loft bed--Ana white plans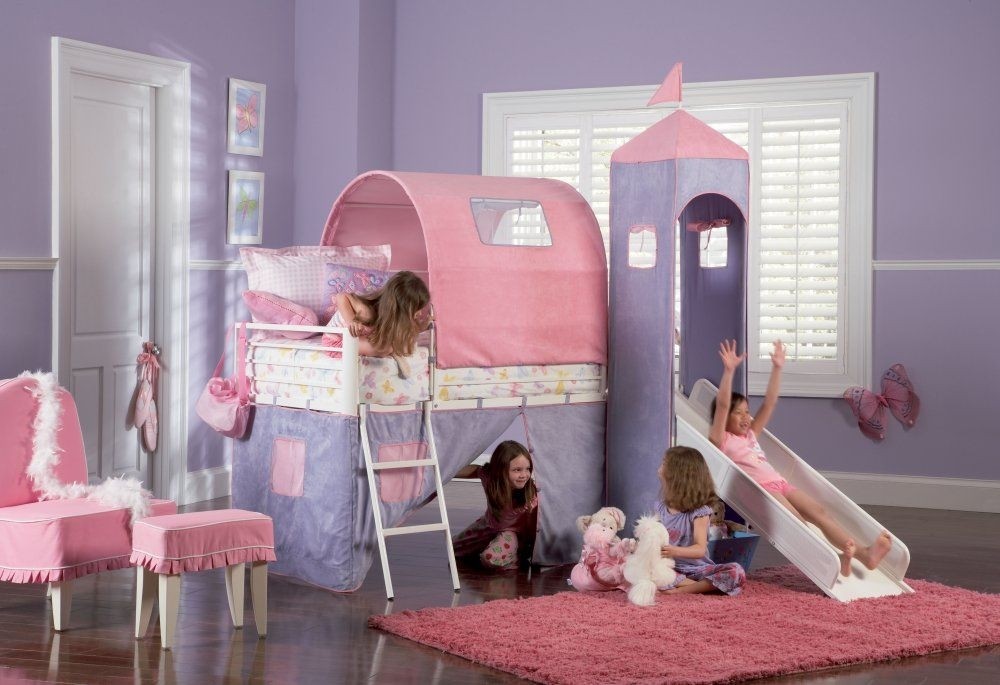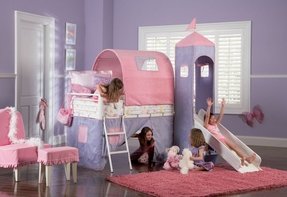 This lovely set of bunk beds is a real treat for every girl. Beautiful colors, slide and themes like the castle princesses delight. The perfect addition to your child's room.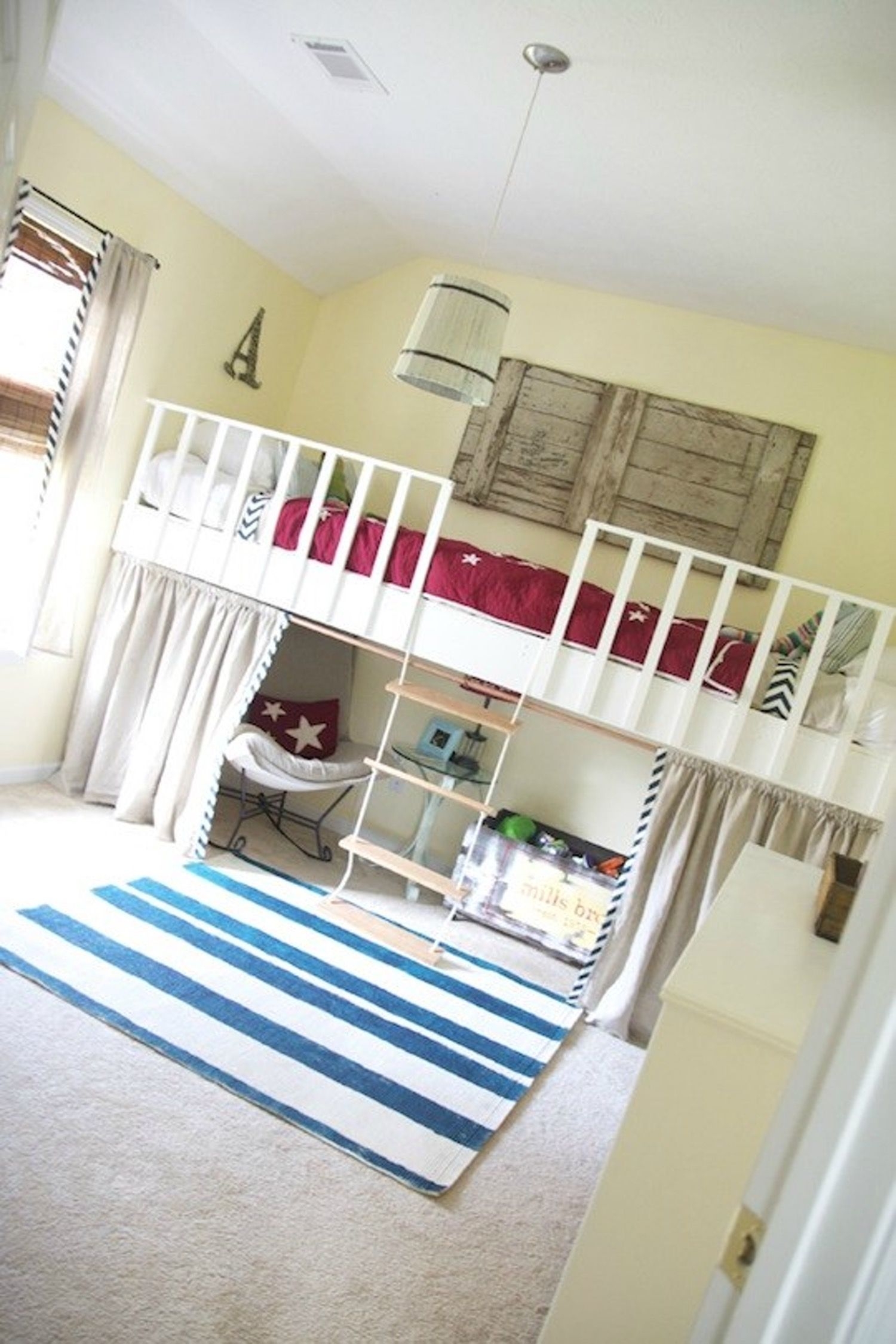 A cool wall-width twin loft bed for 2 children. It's made of white-finished wood, has a vertically slatted balustrade with an entry in the middle and a rope-ladder with wooden rungs. Its bottom part is screened by 2 fabric curtains on a rod.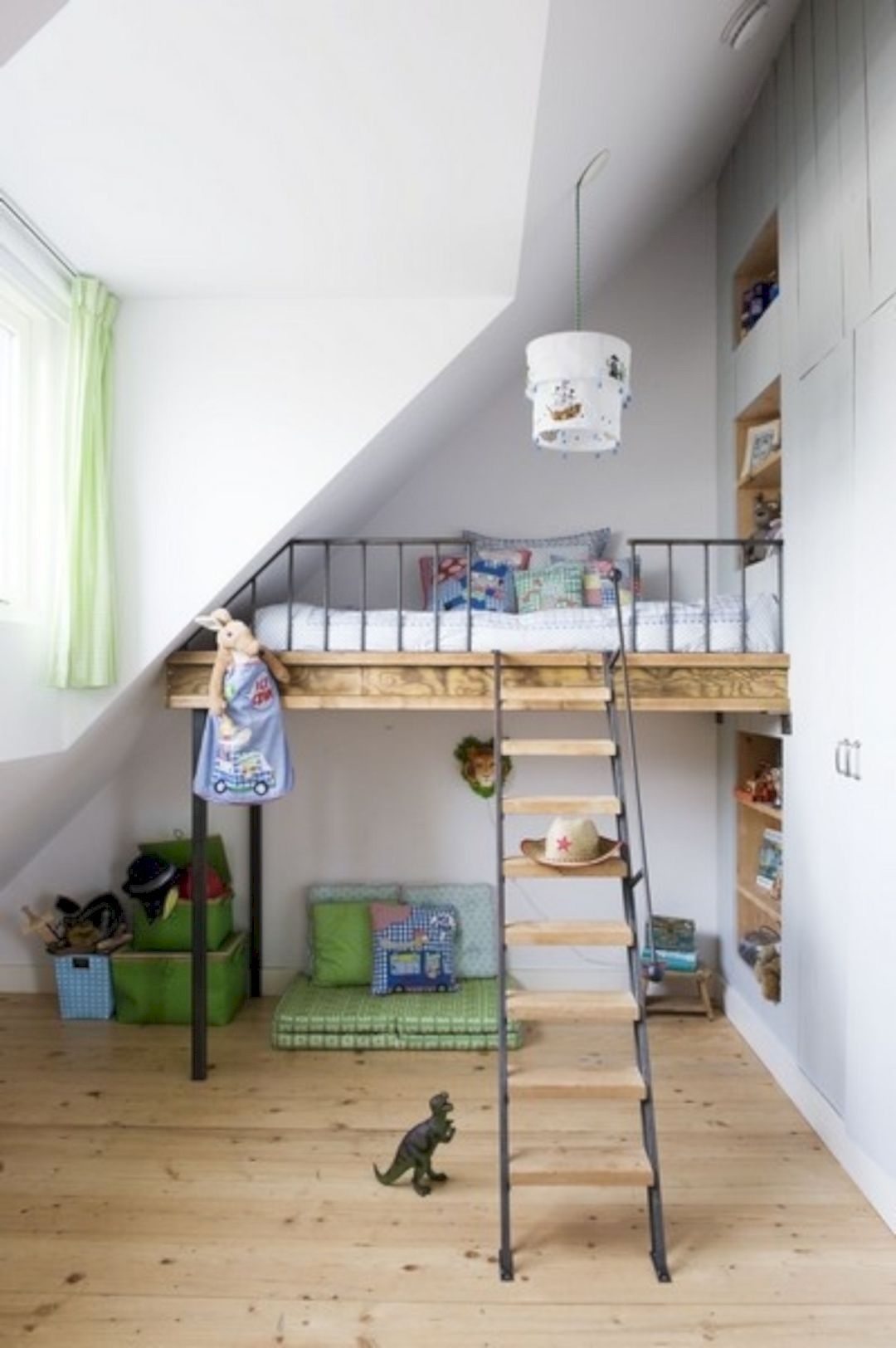 And if you're really looking to maximize kids' space, I recommend looking UP! Kids are so small. Do they really need 8" ceilings? Nah. Consider building in play areas or bunk beds if you live in a home and area that will almost always attract families (fo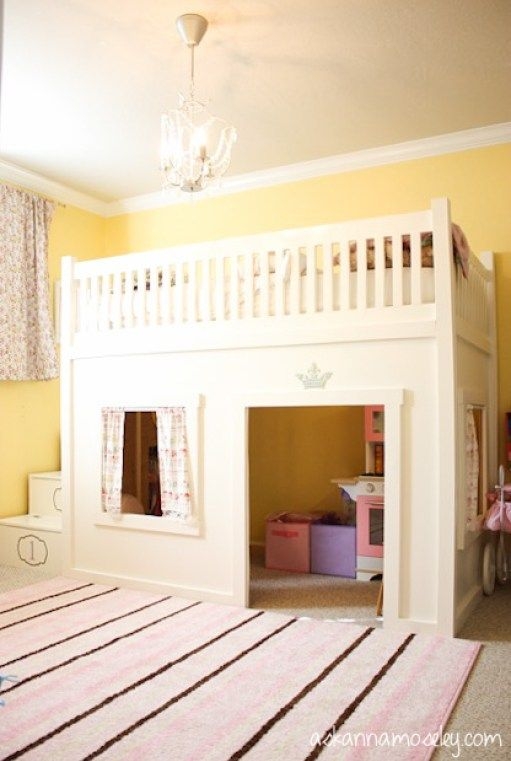 A Princess Bedroom with a Loft Bed. This is perfect, saves space and creates a room where any child would want to play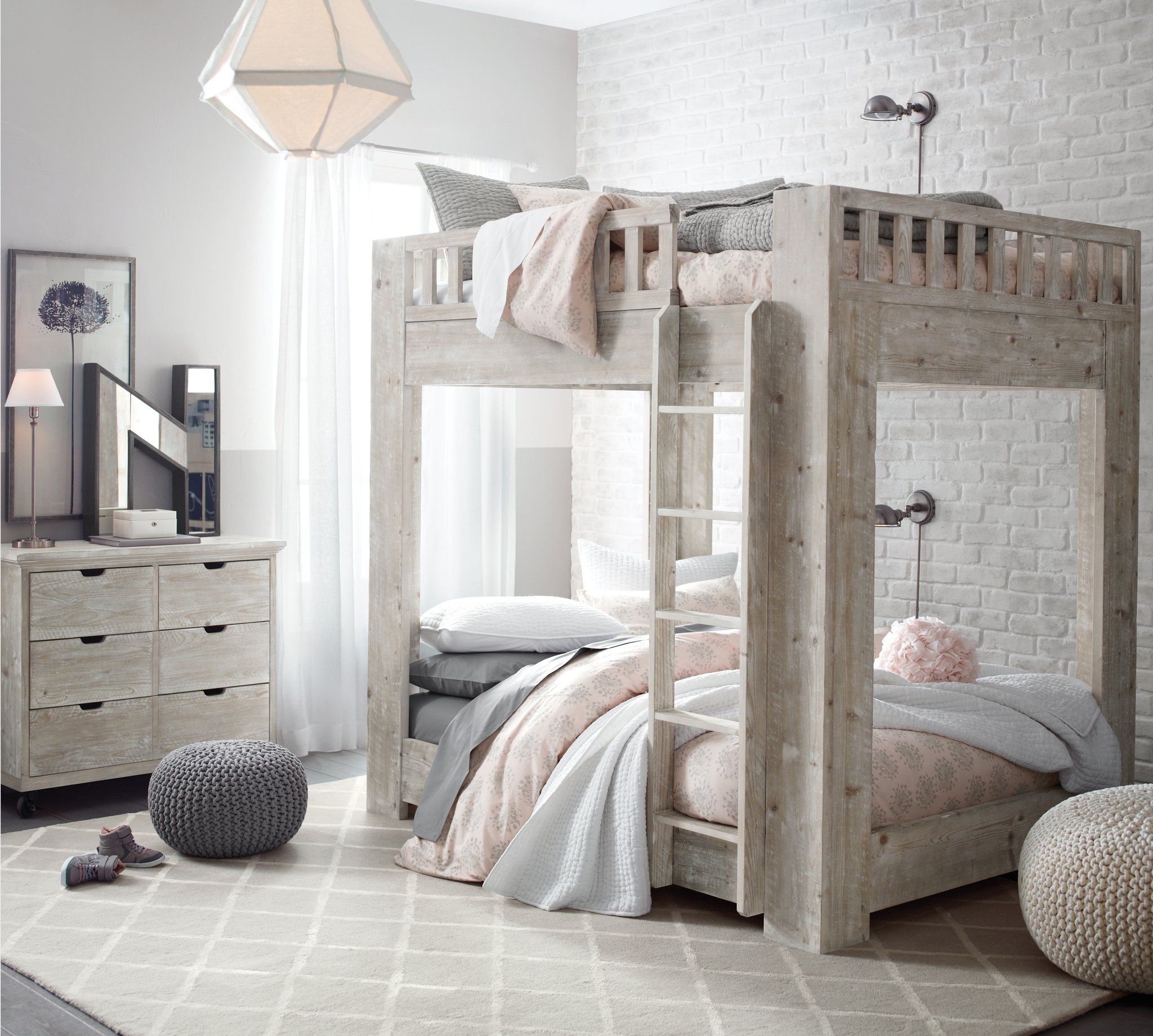 Callum Bunk Bedroom : Whether your kids are sharing a room or you just want extra space for the occasional slumber party, the Callum Bunk Bed ($1,799-$1,999) takes stacked sleeping accommodations to an entirely new level. The platform-style bed is availab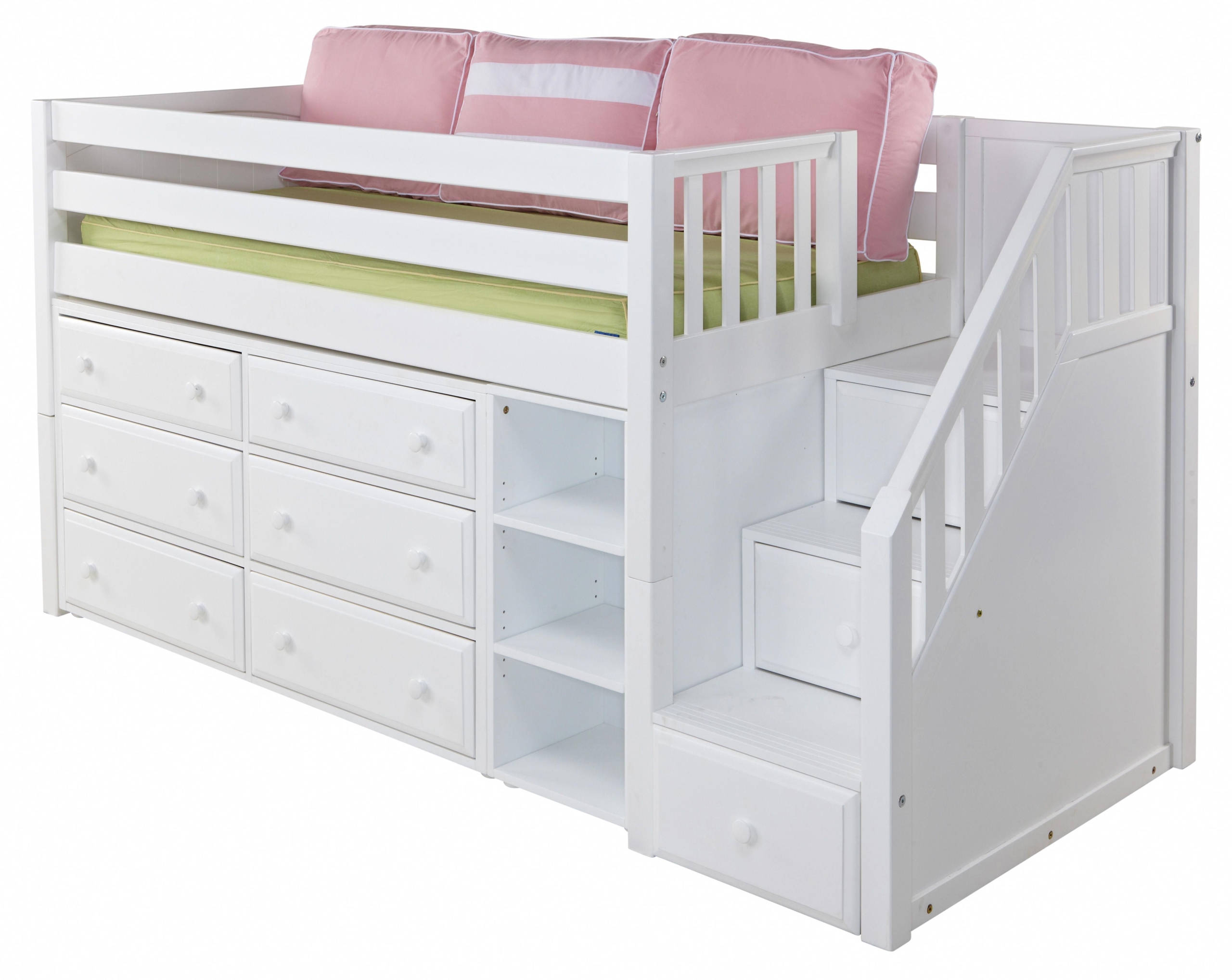 Trying to find the comfy piece of furniture to your kids room? This loft bed will be the best choice. It features the bookcase, hardwood construction, sturdy ladder, many drawers and thee finish options to choose: white, natural and chestnut.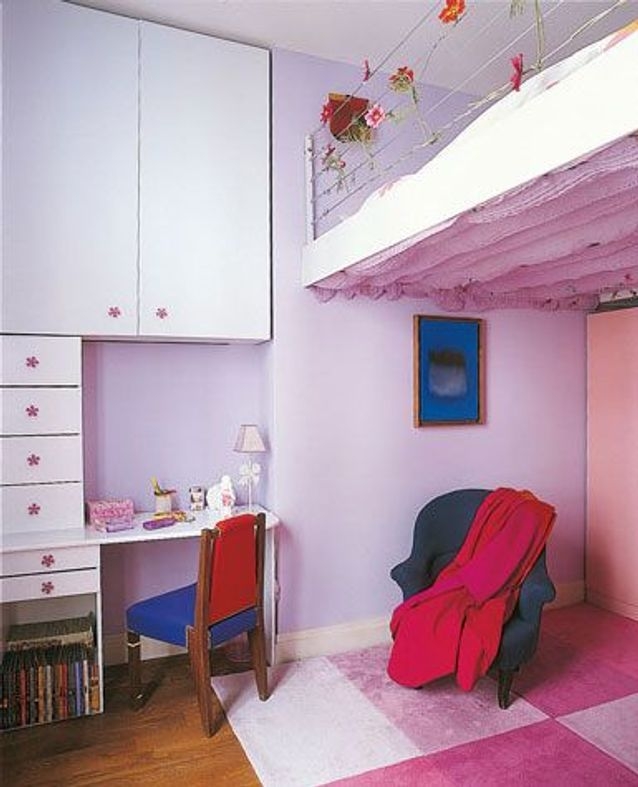 35 Cool Kids Loft Beds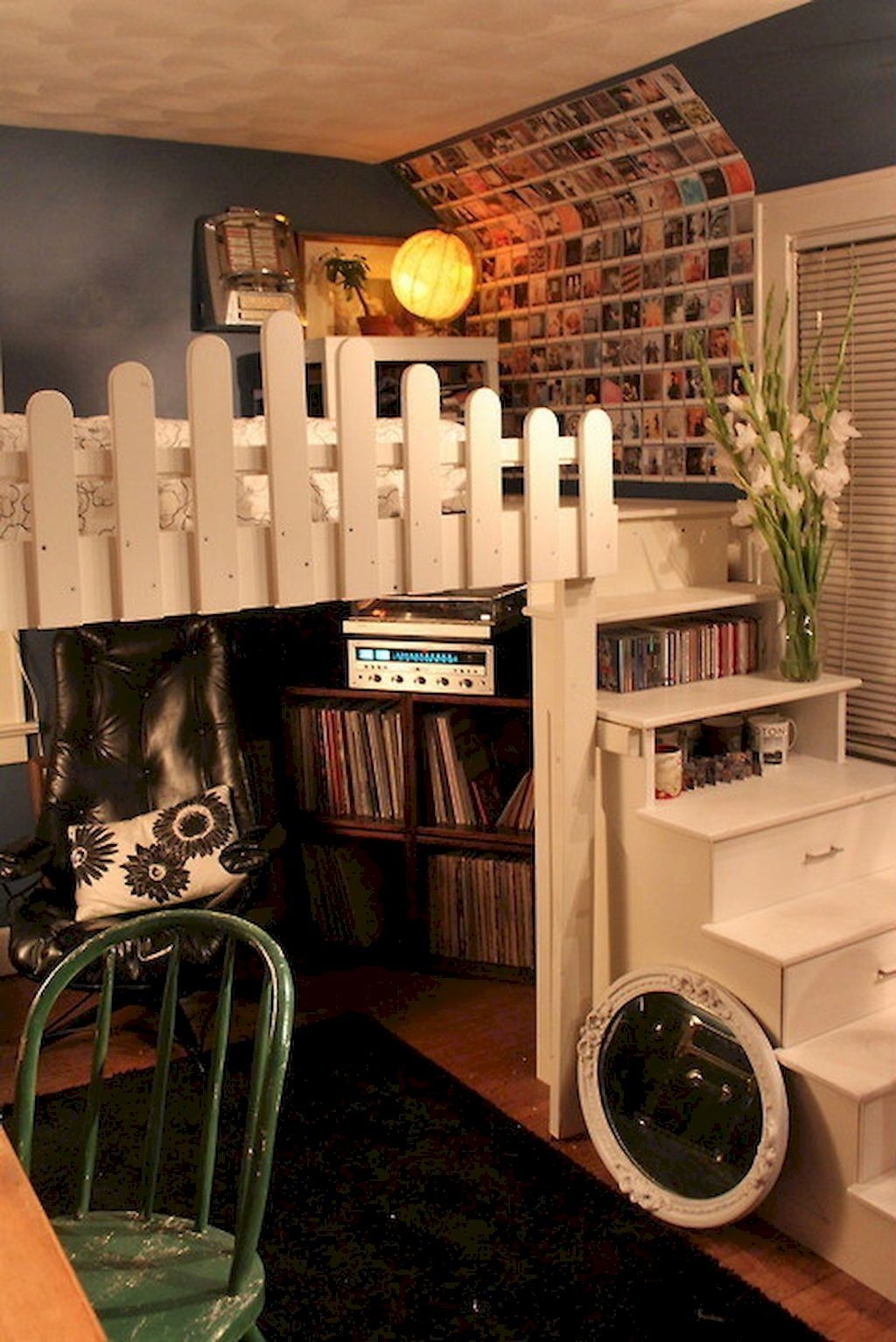 I like the graduated picket fence with the rounded tops. The built in drawers in the steps are nice, but the handles could trip the child going up or down the stairs. Needs different drawer pulls.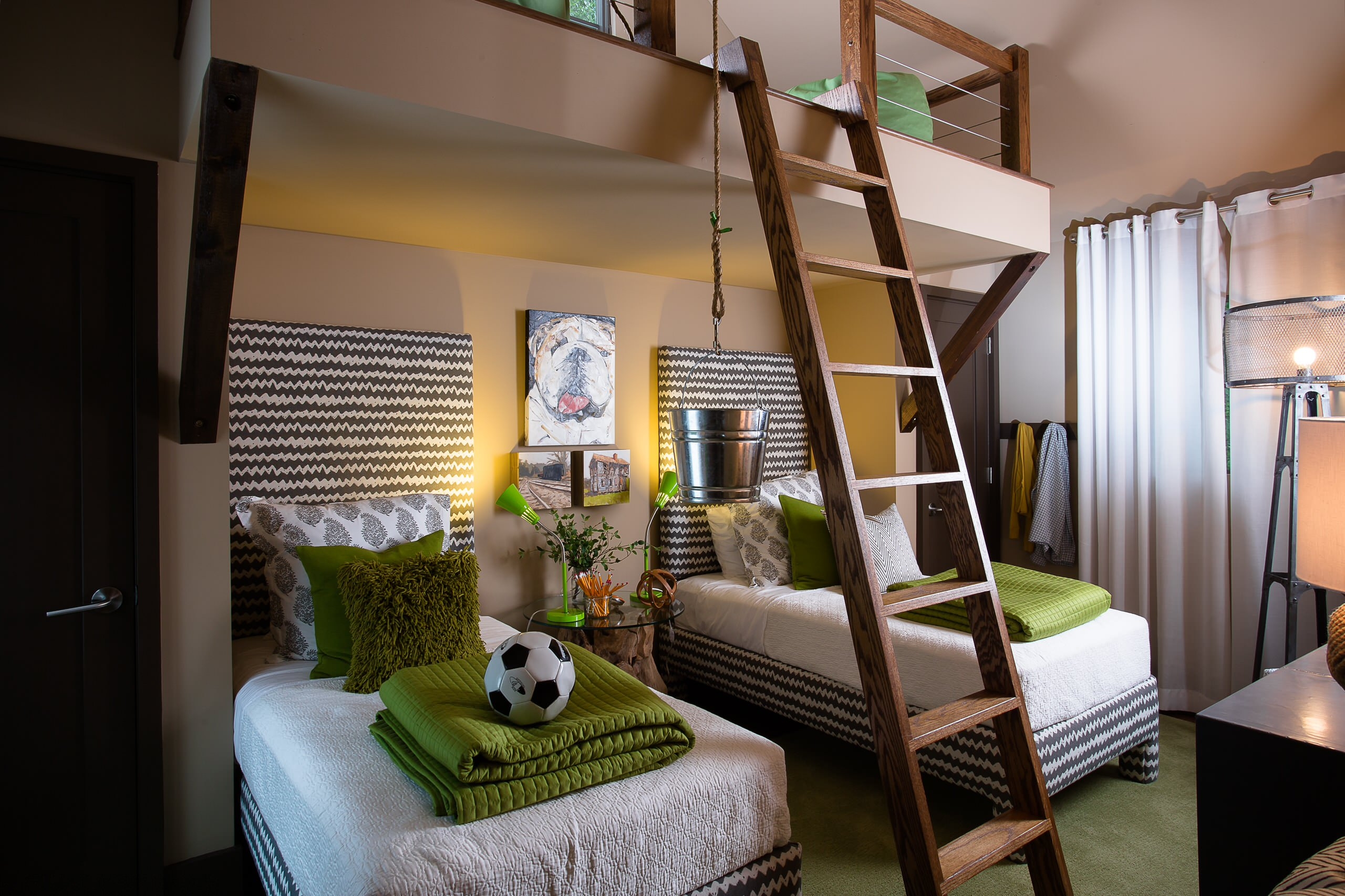 Outfitting Your Kids' Room With A Stylish Loft Bed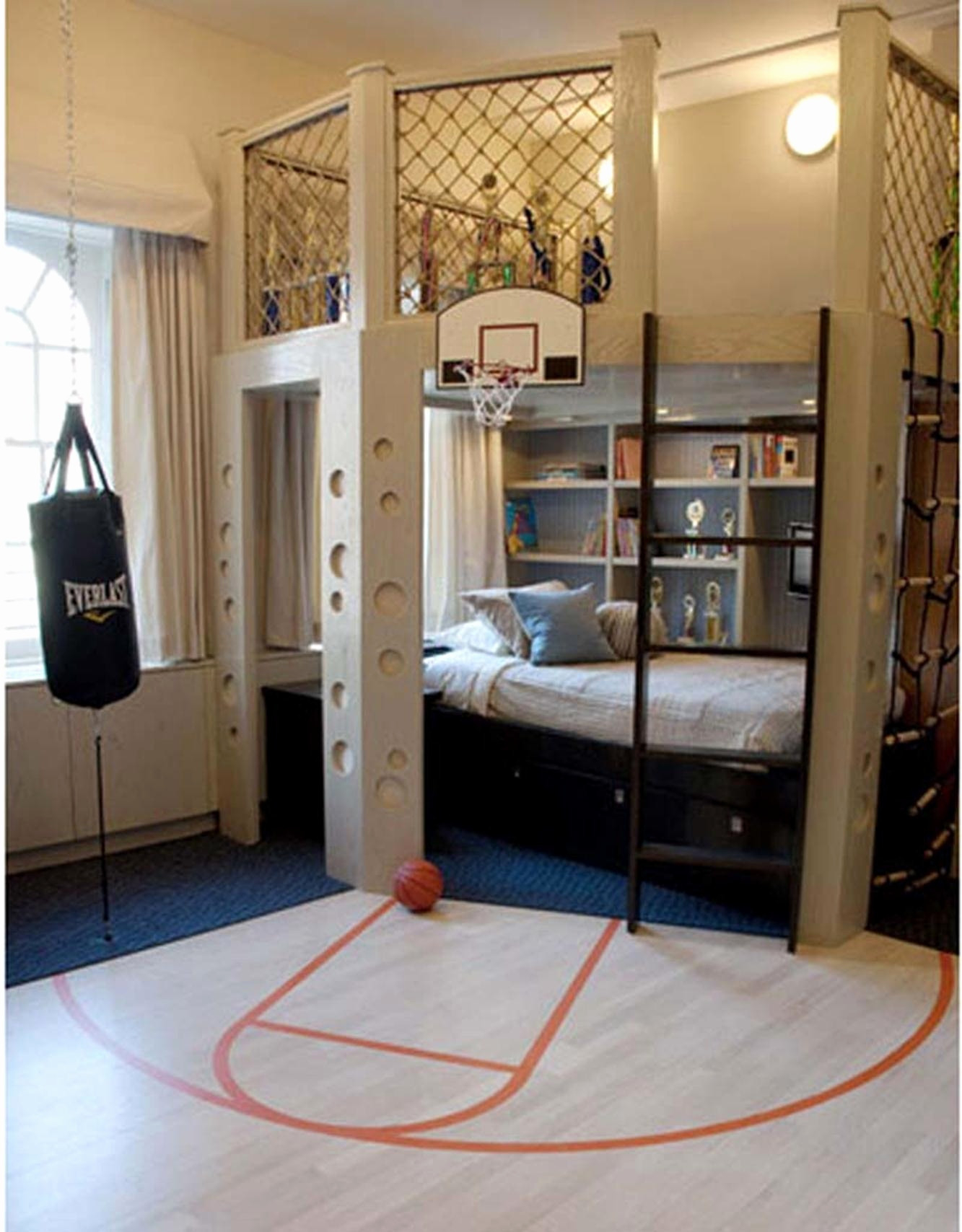 what an amazing little boy room. I want to have a little boy who is the bball star I will never be! :) lol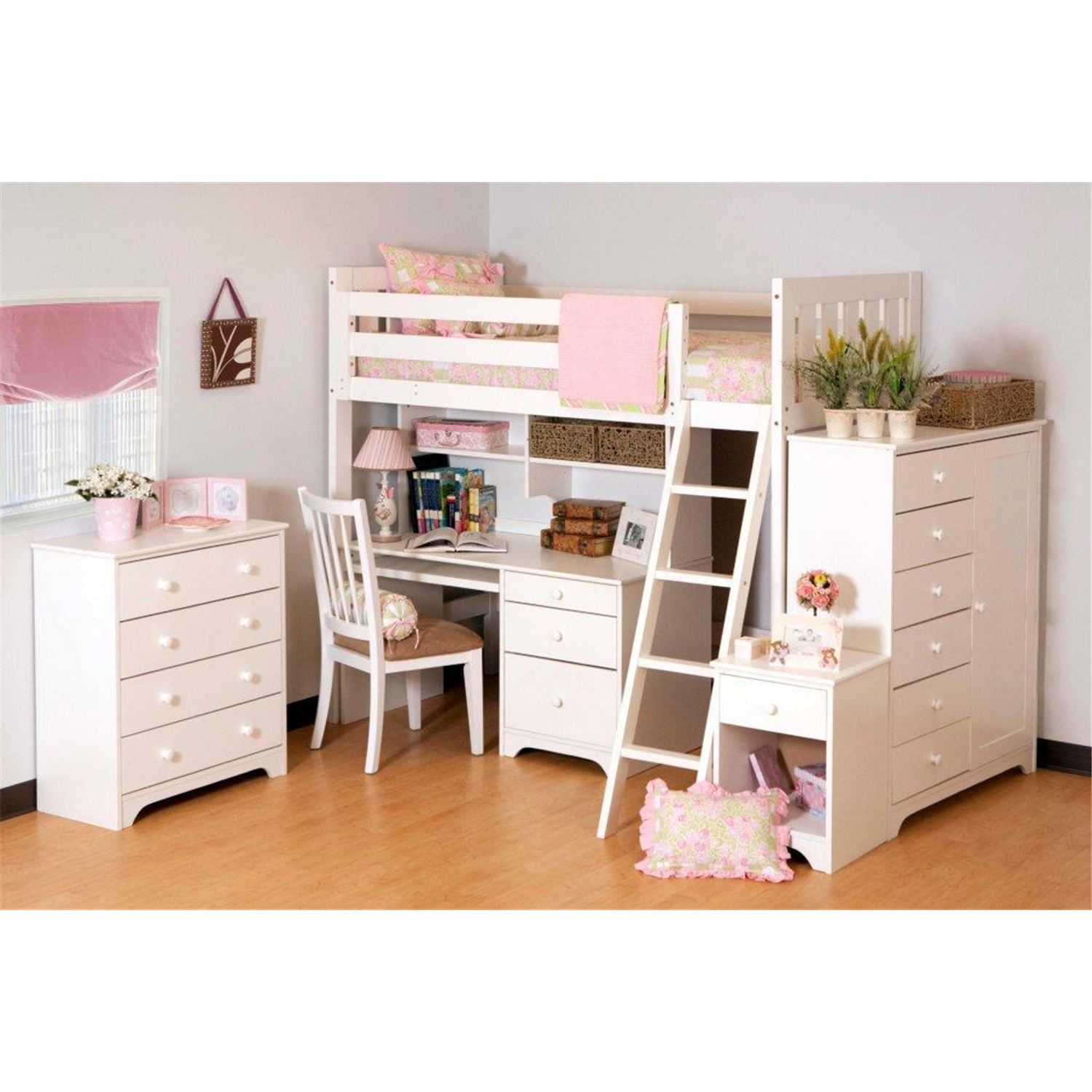 loft bed set