A cup of coffee brings together friends and family and provides a joyful addition to your alone time. A coffee machine is one of the most frequently used small appliances in your home, and with so many types of coffee available, these devices have grown ever larger and more complicated to cater to the wide range of consumer tastes.
If you have limited counter space or a compact kitchen, you may think that a coffee maker is an unnecessary addition to your collection of gadgets. However, you can still enjoy freshly brewed coffee every morning with a mountable or under cabinet coffee maker. Here are eight places that benefit from an under the counter coffee maker.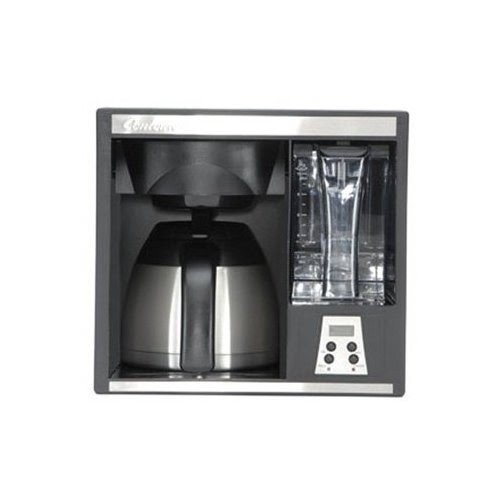 Recreational Vehicles (RV)
If you enjoy traveling or staying in an RV but still love the kick of caffeine provided by your morning cup, an under the counter coffee maker is the perfect space-saving solution.
These coffee makers easily attach to the underside of the smaller cabinets in RVs and are lightweight, making them suitable for cabinets made of plywood or particleboard, as found in most RV models.
Many allow you to make a full carafe of coffee and keep it warm for as long as you need it. Consider one with an automatic shut-off feature so you won't have to worry about whether you turned it off when driving down the road or when out exploring.
Boats
Who doesn't love being out on the water, enjoying the sunrise as you lounge on your boat, or strike out on an early morning boat ride? Just because you are away from home doesn't mean you have to skip your morning coffee or settle for less-tasty instant coffee options.
Depending on the boat's actual size and space available in the galley, choosing the right coffee maker is essential. Mounting one under a counter or cabinet not only saves limited counter space but also stays in place when you hit those choppy waves or another boats' wake.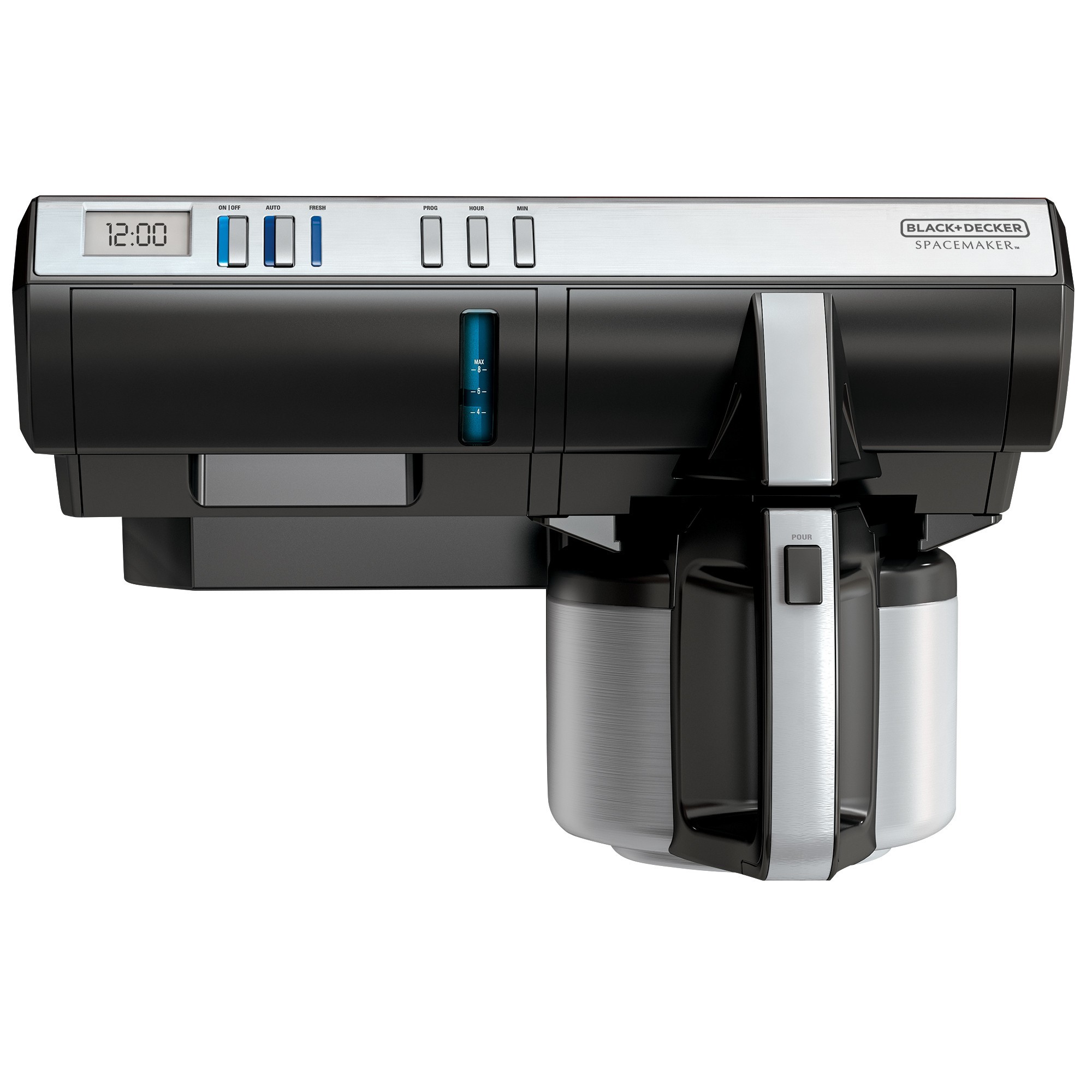 Studio Apartments
If you live in a studio apartment, you are already limited in space for any type of furniture, much less appliances. Coffee makers are often bulky and hard to justify taking up counter space if you only drink coffee occasionally.
Locating a coffee maker under one of the counters of cabinets can keep the coffee maker out of the way, save usable counter space, and provide quick access when you want to make a tasty cup of joe. Look for a model with compact dimensions and a removable water tank so that it can be hidden inside a cabinet to reduce visual clutter and keep your apartment streamlined and neat.
Small Kitchens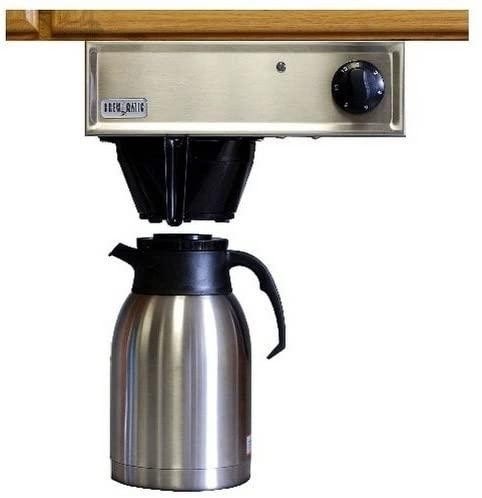 Whether it's your own small kitchen, a guest cottage, or a kitchenette, an under cabinet coffee maker can save on space without giving up good, quality coffee. Leave the counter to show off that stylish canister set you just purchased or a vase of fresh-cut flowers.
Kitchen cabinetry is typically made from durable MDF or solid wood, which can handle the weight of a larger machine, meaning you can opt for a coffee maker with a 10 or 12 cup carafe.
Offices
Whether you work in a multi-person office with a full kitchen or you're a one-person operation, brewing coffee can be easy and efficient.
The more people you have using the kitchen area, the more counter space you need for various food prep. Mount a coffee maker under the counter or a cabinet to keep it out of the way but still conveniently accessible to all employees.
To cater to everyone's tastes in the office, consider shopping for models with advanced programming features that allow you to adjust the drip concentration or produce cold-brew coffee. You can also find models with an integrated milk steamer to make Italian-style coffee.
Workshops
Spending time in your workshop or shed often leads to time slipping away without you even noticing. Having access to a coffee maker morning, noon, and night here makes the space feel even homier.
Space is usually limited in sheds and workshops. What space you do have available is used for working on your craft, painting that scene, and storing all the supplies you need. Having your coffee maker mounted under a cabinet keeps it safe from damage and dust.
Detached Garage
Early mornings working on your car or motorcycle can be made that much better with a hot cup of coffee. It will warm up your hands and allow you time to sit back and consider the next steps to take on your newest project.
Instead of running back to your house for another cup of coffee, have your own coffee station right there in your detached garage. Claim a small portion of your counter and mount the coffee maker underneath. On top, keep insulated mugs or tumblers with tops to secure your coffee as you move about the garage.
A garage coffee maker should be made from durable material to resist scratches and damage from tools and equipment. Try coffee makers made from stainless steel or high-density plastic for a long-lasting appliance.
Food Trucks
If you finally have your own food truck business, you know how tight your space is inside. One way to fit everything neatly and efficiently is by adding a coffee maker under one of the counters. This keeps the counter areas free for preparing the items you sell and avoids accidental spills at the busiest times.
Choose the Perfect Pot for Warm Coffee in Any Space
Sipping on a soothing cup of coffee at any time of day is a treat and may even offer incredible health benefits, including lowering your risk for a stroke. Share a pot with friends and catch up on what's happening in their lives and out in the world as a whole.
Limited space doesn't have to deter you from adding a coffee maker to your space. Under the counter mounted, coffee makers are compact, functional, and stylish.