While taking showers and baths are natural parts of our lives, rarely do we pay attention to the style of shower curtain rod we use until it is time for a replacement.
Shower curtain rods come in different styles, fashionably made to complement various shower layouts. The size and shape of a shower, and whether it is combined with your bathtub, plays a role in the style of rod most suitable for you to choose. Your personal design preference, as well as the type of walls you have, also play a part in the final decision.
Below are six styles of shower curtain rods to choose from and when you should use each one.
Straight Shower Curtain Rods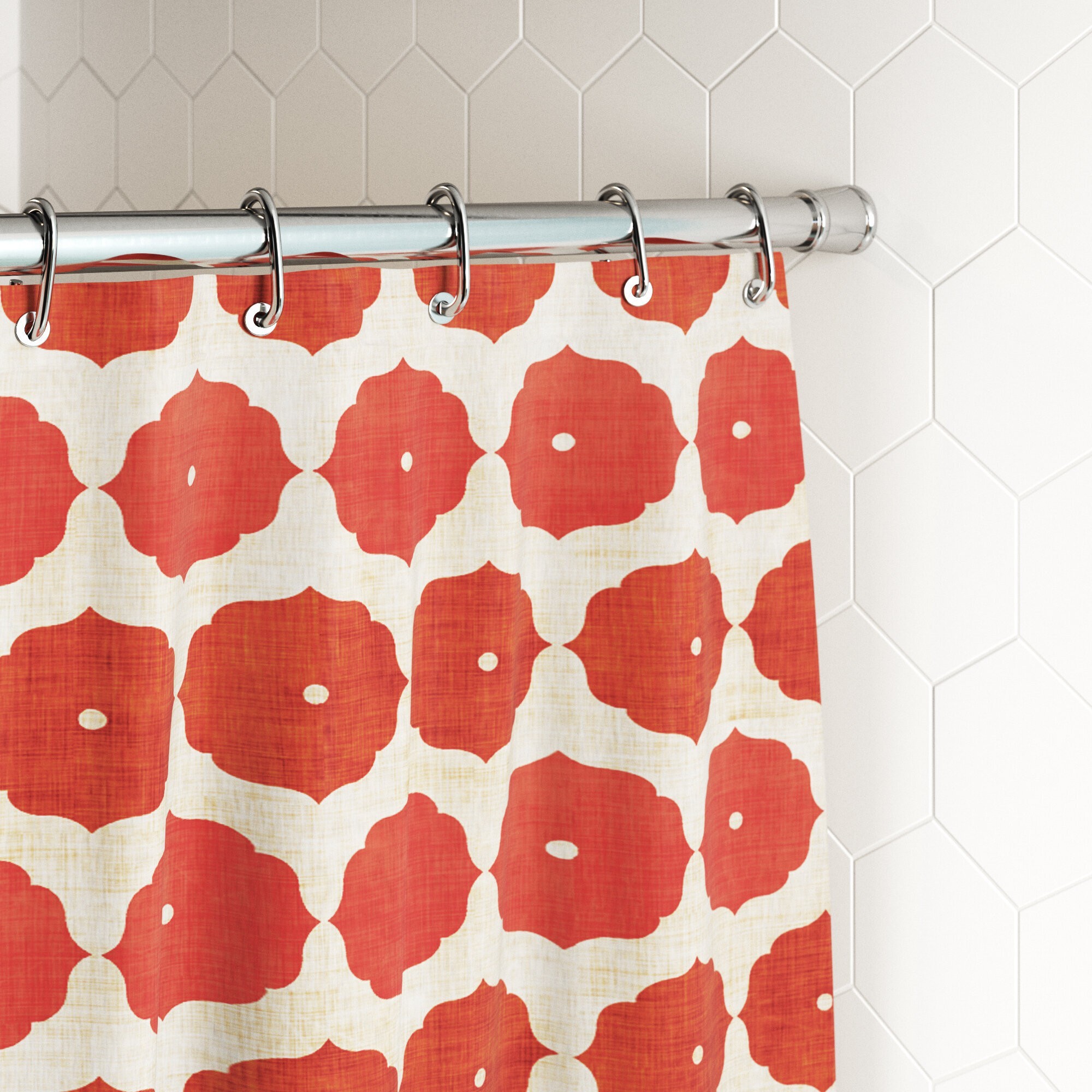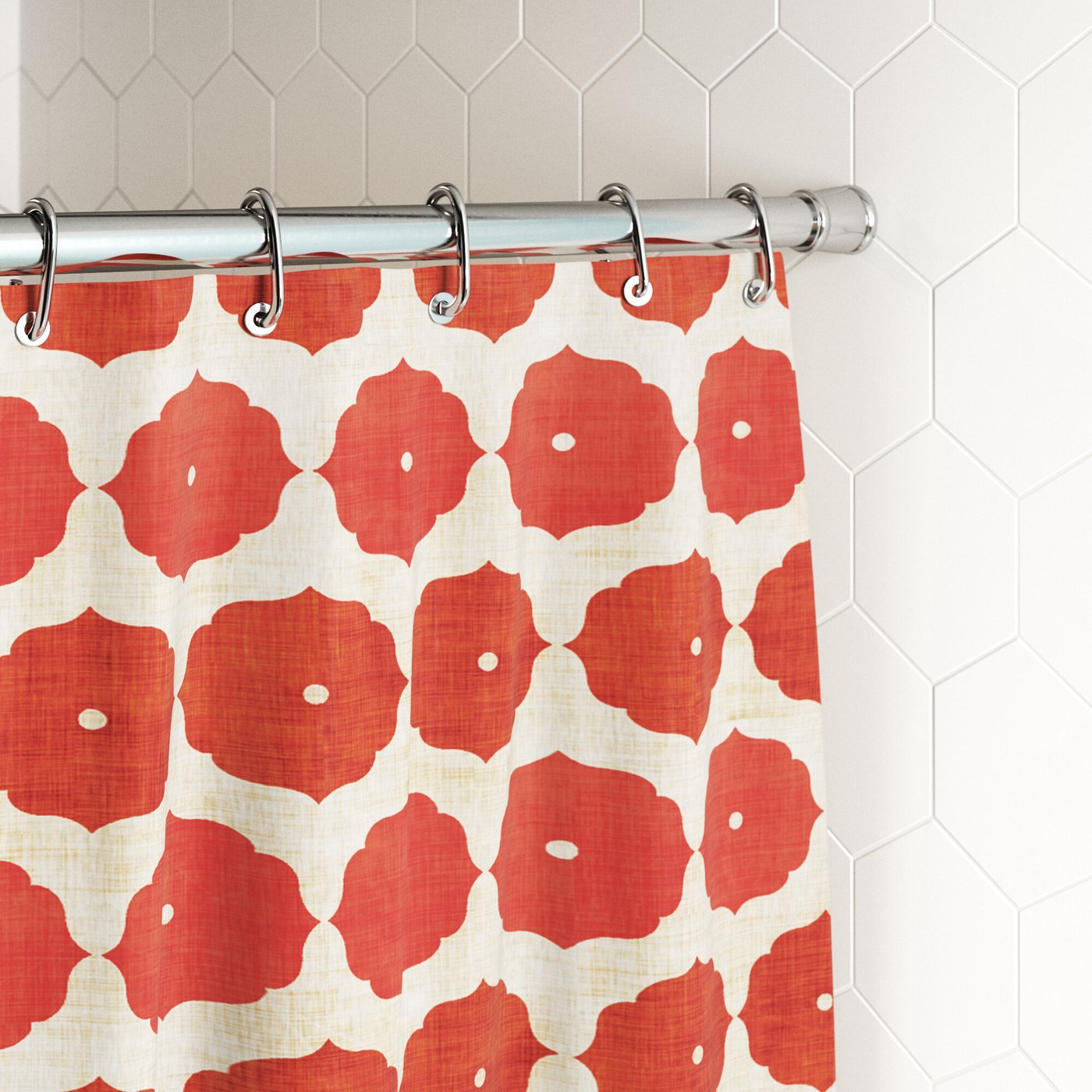 The most commonly used shower curtain rod style is the straight version. This is a simple one or two rod set-up that can be either fixed or adjustable.
Fixed Straight
A fixed straight shower curtain rod is a secure option for hanging your shower curtain. Most often mounted into the wall with metal hardware, this style is easy to find in various lengths, fitting most standard-sized showers and bathtubs. However, a downside is that wall damage can be caused by drilling into the tile to set them in place, making them unsuitable for rental homes.
Adjustable Straight
An adjustable straight shower curtain rod is perhaps the easiest of all rods to put into place. The rod itself is kept in place due to its spring suspension mechanism. This rod is suitable for rented apartments or homes. It is also a smart, temporary option for those who are unsure of the type of look they want in their bathroom. For instance, if you are considering installing a shower door, this rod can be a temporary option.
Adjustable Straight Tension
One additional type of straight shower curtain rod is the adjustable straight tension rod. While it works with a spring mechanism, it is more limited in length range than the adjustable straight shower curtain rod. Often, these tension rods adjust in small increments, approximately 2-3" or so. The advantage of this is a more secure fit, with less possibility of falling down, making them suitable for less conventional uses, such as DIY hanging storage.
Curved Shower Curtain Rods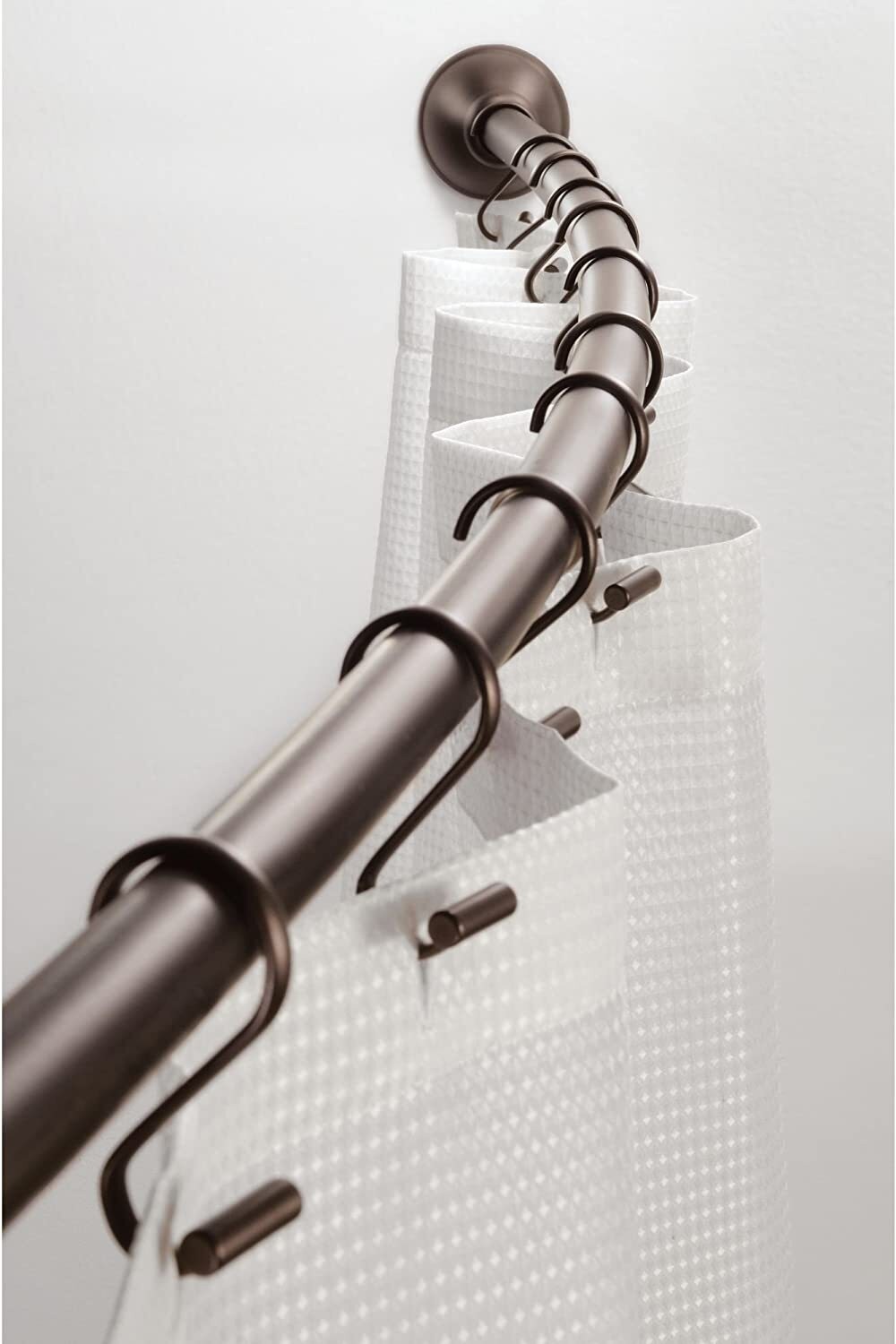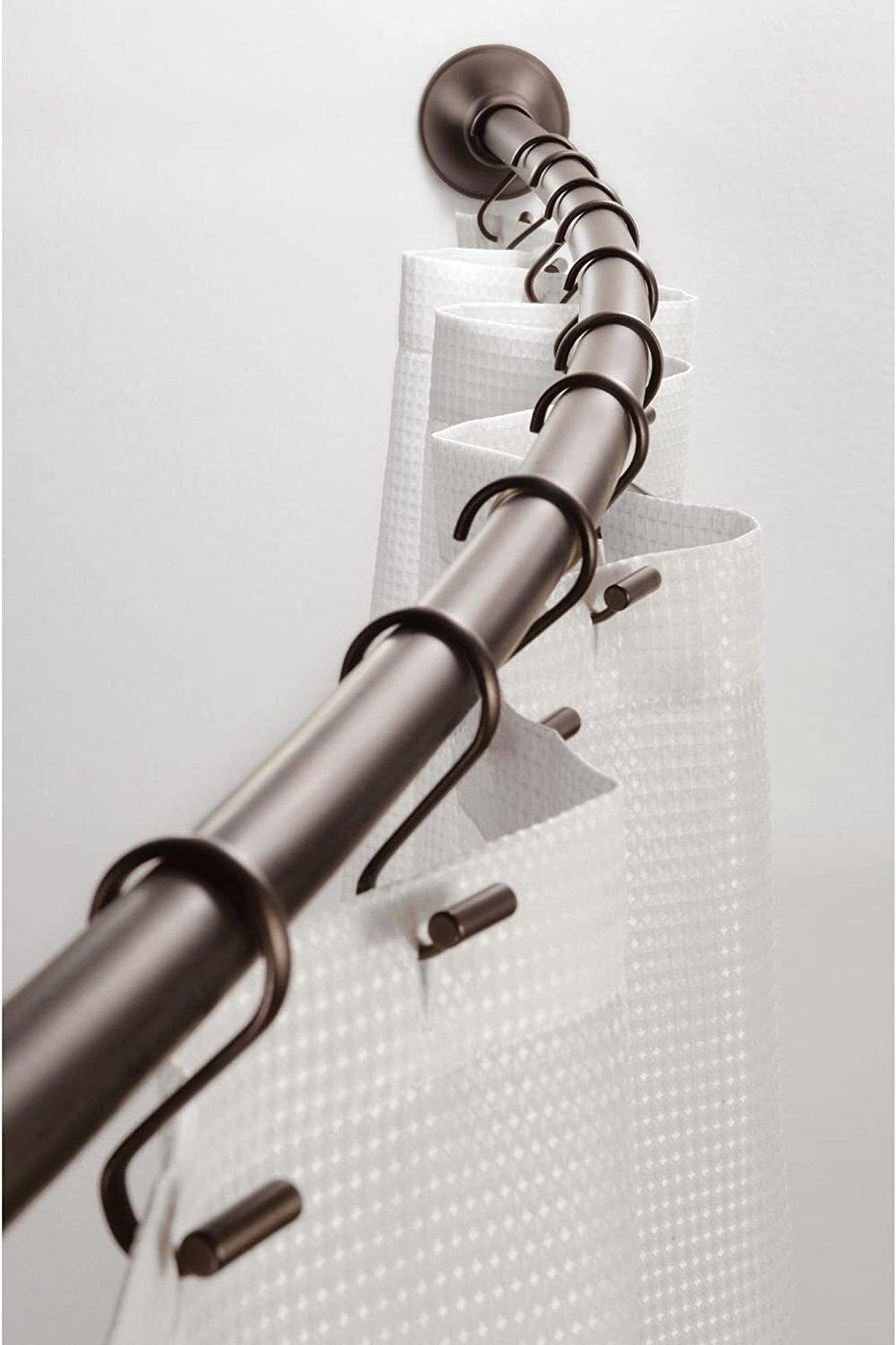 Create an illusion of a wider shower and provide more elbow room by installing a curved shower curtain rod. Use these to efficiently hang a shower curtain, so water doesn't escape to the floor. You should also select a curved rod if you have a unique curved bathtub. Many enjoy using these rods as perfect places to hangbath linens to dry.
Another benefit of a curved shower curtain rod is that it prevents the shower curtain itself from touching you as you shower, providing more space for you to enjoy. However, it does jut out into the bathroom, possibly taking up valuable space if your bathroom is small.
Fixed Single Curve
For a standard size and length bathtub/shower combination, a fixed single curved shower curtain rod is a perfect match. Be sure you have the length you need because you will be attaching it to the wall by drilling holes.
Adjustable Single Curve
As with the adjustable straight, the single curved rod may be adjusted to differing lengths, and spring suspension keeps it in place.
Fixed or Adjustable Double Curve
A double curved shower curtain rod can increase the design appeal of your bathroom. This style includes two separate rods: one for the shower curtain liner and the other for a stylish shower curtain. Not only is this valuable for design reasons, but also for cleanliness. There is less chance ofmildew or mold forming with two separate rods due to the liner and curtain sticking together.
Track Shower Curtain Rods
A track shower curtain rod is a hook-free option often found encasing shower and clawfoot tub combinations. Attach your shower curtain to the gliders on the rod instead of worrying about individual hooks or rings. This creates a tighter hold on the curtain, leaving it less likely to pull free.
Circular or Carousel Shower Curtain Rods