Decorating with an oversized floor mirror is a fun way to put a classic twist on modern decor. A floor mirror can add drama to your room and enhance your overall design by creating a focal point. Depending on your home style and the room's size, you can play around with the type of oversized mirror and how you incorporate them into a space.
Check out Foter.com for inspiration for different oversized mirror styles and designs. If you want to make a small room feel bigger or add a statement piece to make the space pop, oversized mirrors are the ideal decorative solution.
1.

Create Depth In Your Space

Using an oversized floor mirror to create depth in a room is a fantastic way to make it instantly feel more spacious. By reflecting the room on itself, you create the illusion of a bigger space while also adding a gorgeous piece of furniture to the design.

Your floor mirror can have an exciting frame or no frame at all. If you want to maximize the illusion's impact, opt for a frameless floor mirror that you can integrate into the room's furniture. For example, placing it between two bookshelves creates the appearance of an extension to the space.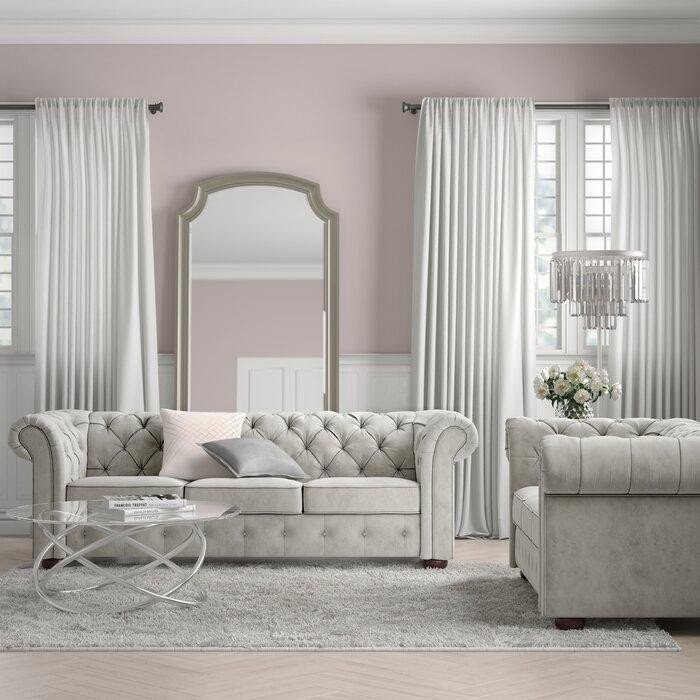 Another great way to play with depth using your oversized floor mirror is to position it at the end of a hallway to create the sense of the corridor continuing further. Or place it behind a sofa to give the appearance of a second room.
2.

Add A Dramatic Focal Point

Creating a dramatic focal point in the room is the perfect reason to decorate with oversized floor mirrors. Choose a bold frame that contrasts with your wall color and adds intrigue with ornate detailing.

A white frame will pop against almost any wall color, or you can go with a bold metallic frame that adds glamor to your space.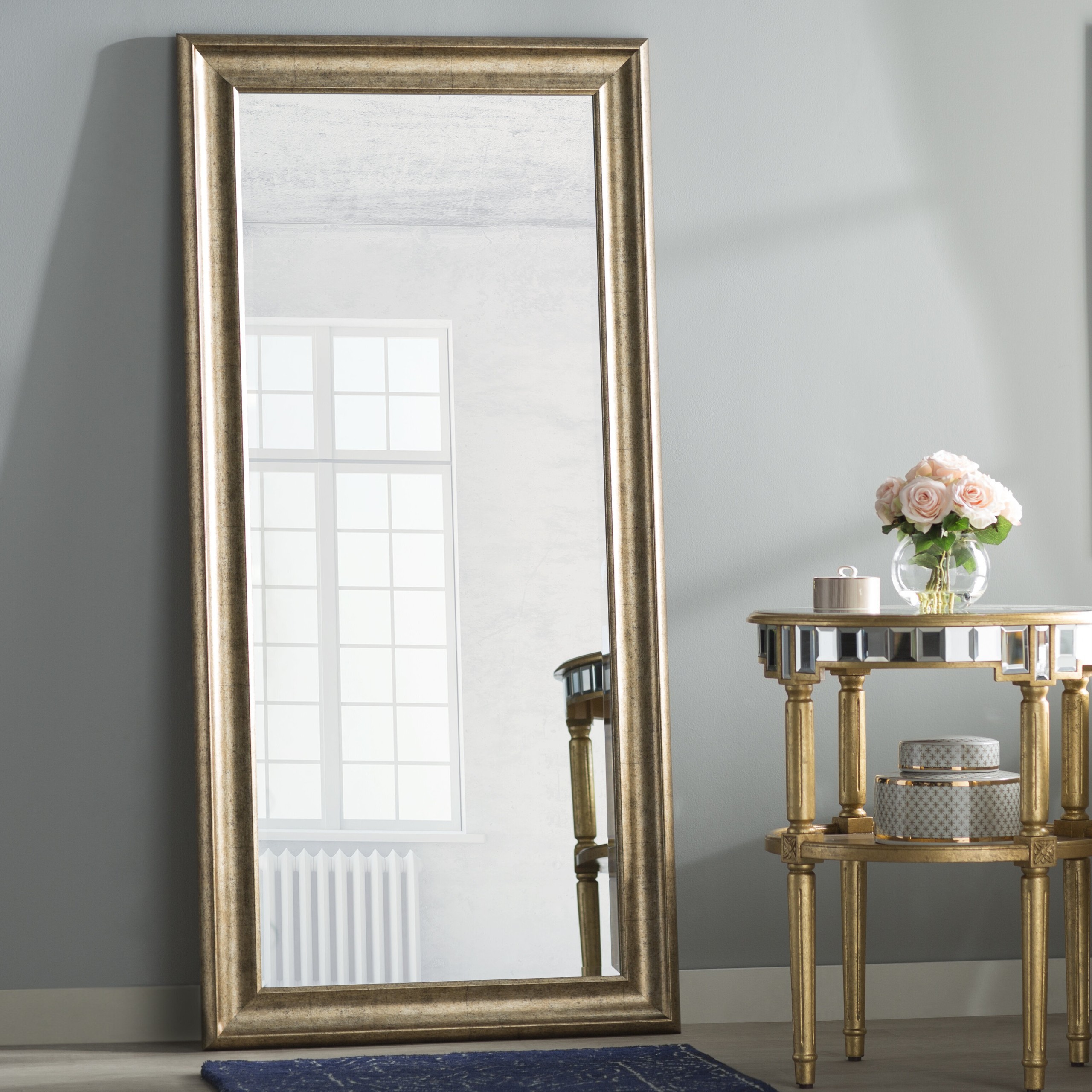 3.
Use It as Decor
An oversized floor mirror can be used as wall decor in your home but on a much grander scale. Rather than selecting portraits or photos for wall art, fill the space with a statement piece mirror that will create an ambiance of elegance.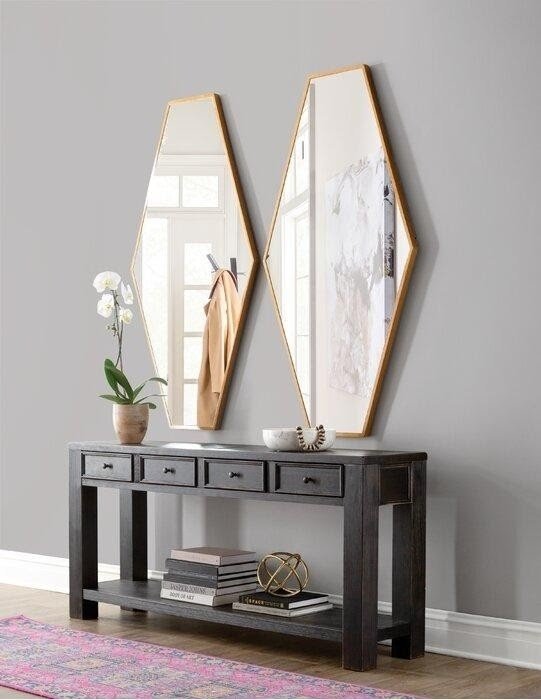 A large empty wall can be filled with a gorgeous pair of floor mirrors that will dress it up without closing in the room. For the most interesting look, choose a mirror with designs across the glass that break the oversized mirror into several sections of different sizes. The eye-catching asymmetry and other geometric shapes will earn you lots of compliments from visitors.
4.

Add Windows Where They Don't Exist

It's common to find yourself with rooms in a house or rental unit that don't have windows. This is the reality of condo, townhouse, and multiplex living. A windowless room can feel small, dark, and enclosed.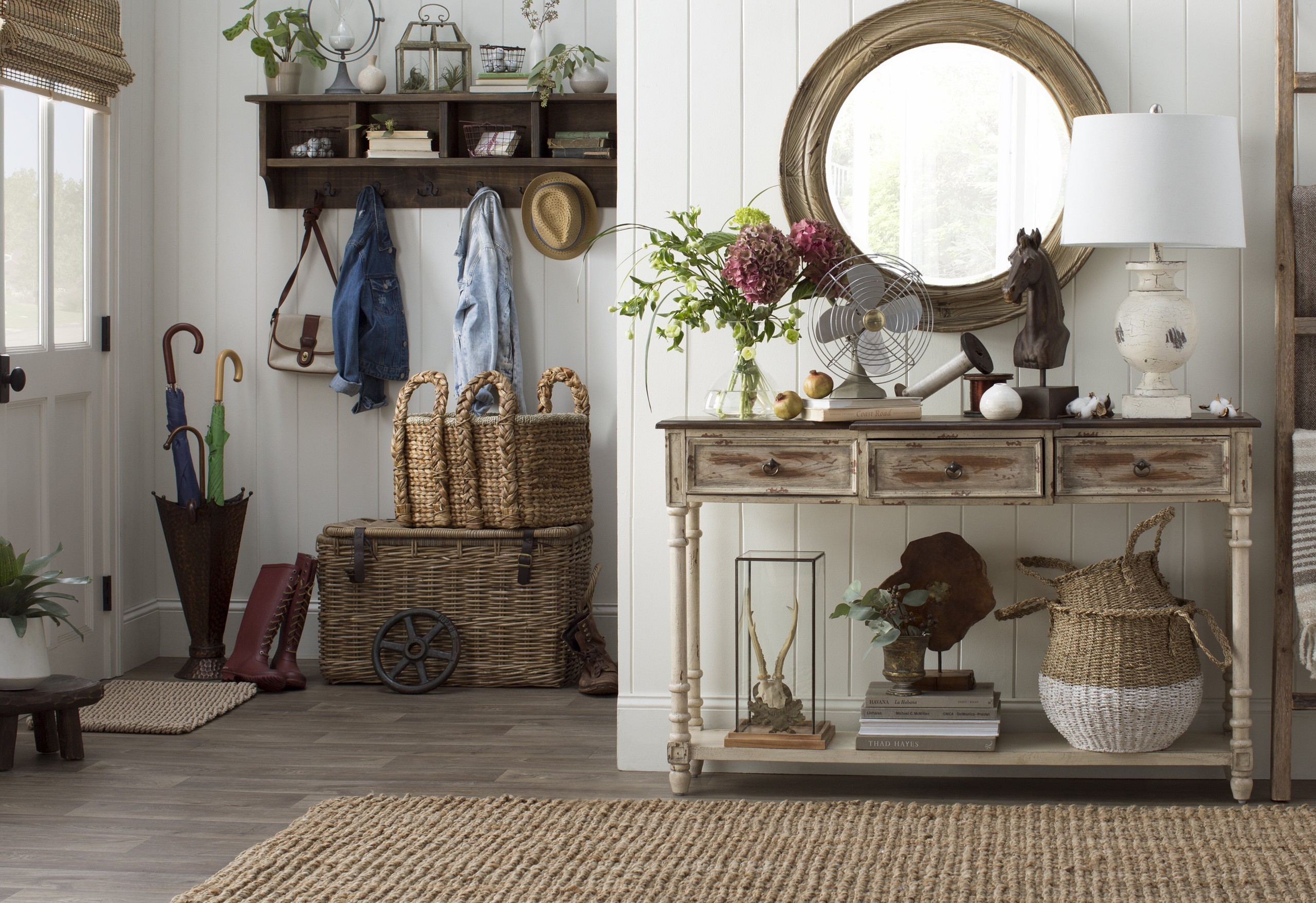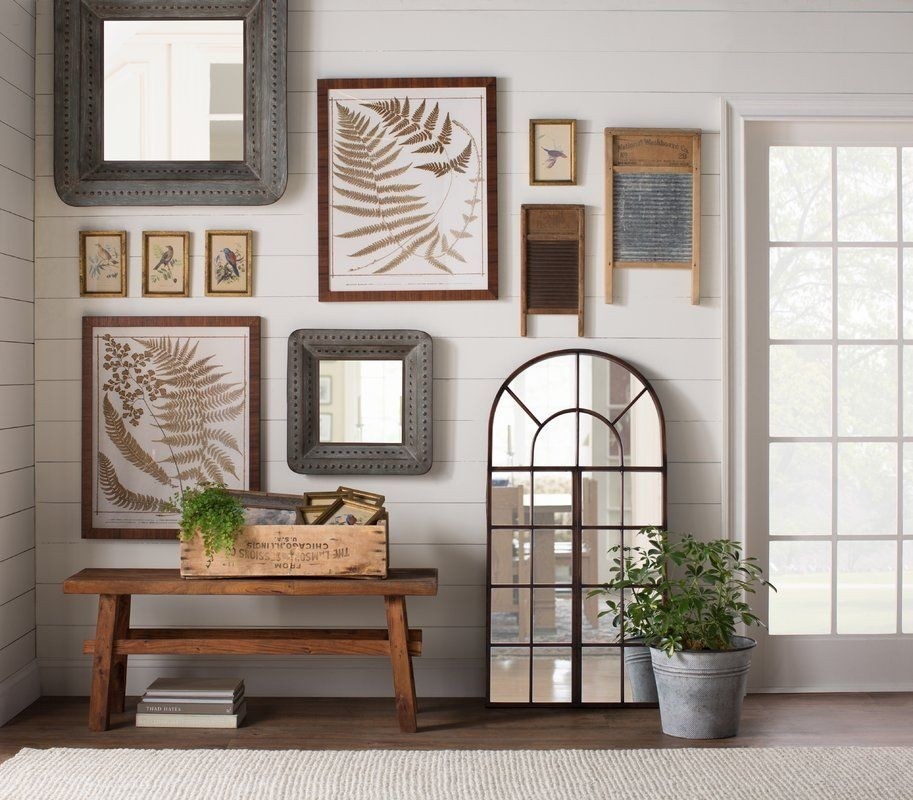 If you center it on the wall, the remaining wall space can house artwork or photo frames that complement it nicely. Consider playing with smaller frames in a contrasting color to the floor mirror frame or in the opposite orientation. If your floor mirror is vertical, add some landscape photos in a similar frame around the wall.
6.

Draw Double the Attention to Your Interior Design

When you add an oversized floor mirror to a space, you are essentially reflecting the room's design on itself. This means twice the exposure for your furniture, rug choices, and the decor on the wall opposite the mirror.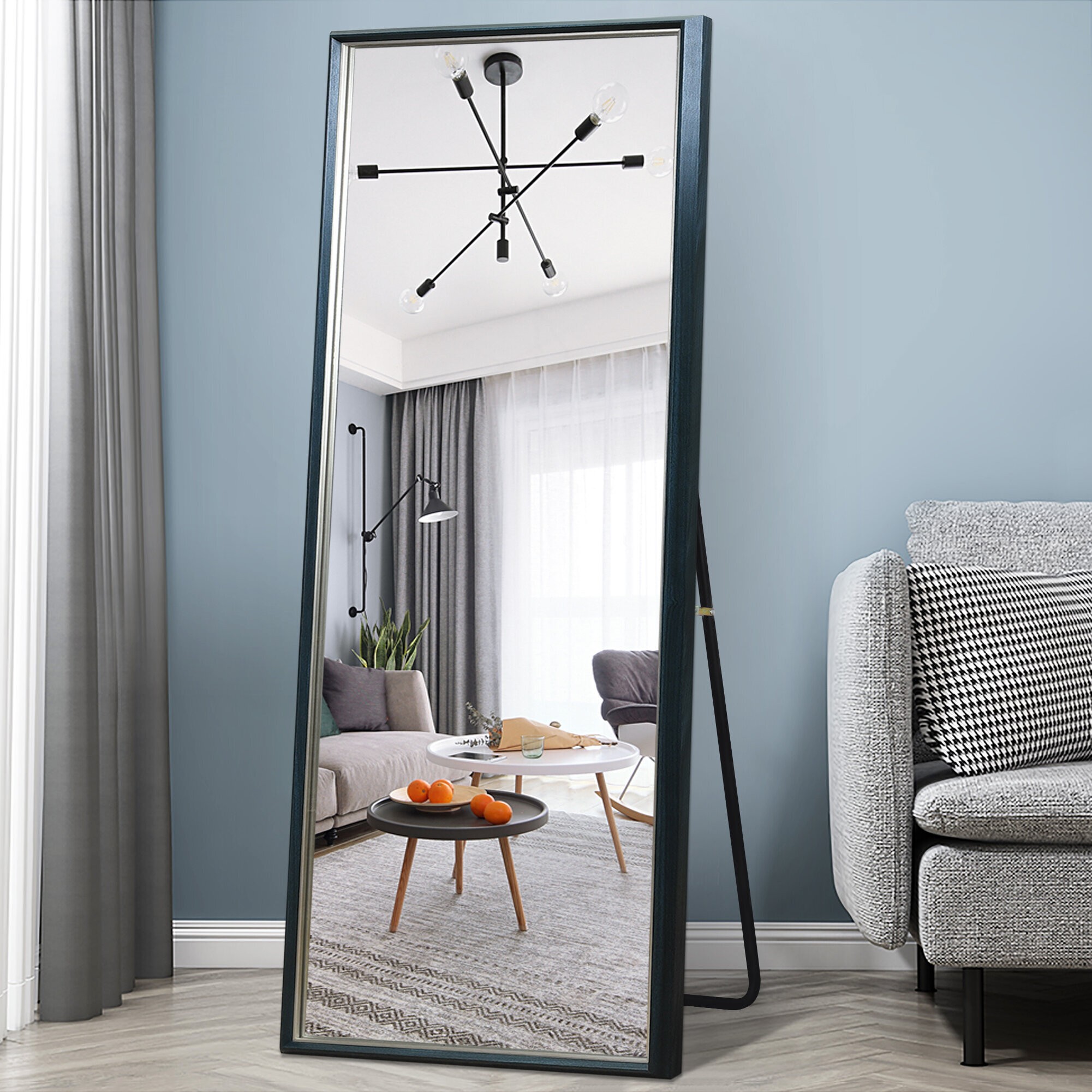 Use this to your advantage by making bold furniture choices and selecting an exciting rug for the floor. Decorative, vibrant lounge chairs and a Persian carpet can create a wonderfully rich bohemian vibe for the space. If you want something more classic, choose a neutral color plush rug and white leather armchairs to sit in front of the full-length mirror.
7.
Add Depth with a Lean-In Mirror
Add mid-century modern sophistication to your space with an oversized floor mirror that comes off the wall. By planting the mirror's base out from the wall and letting it lean, you create a whole new aesthetic and add depth to the room.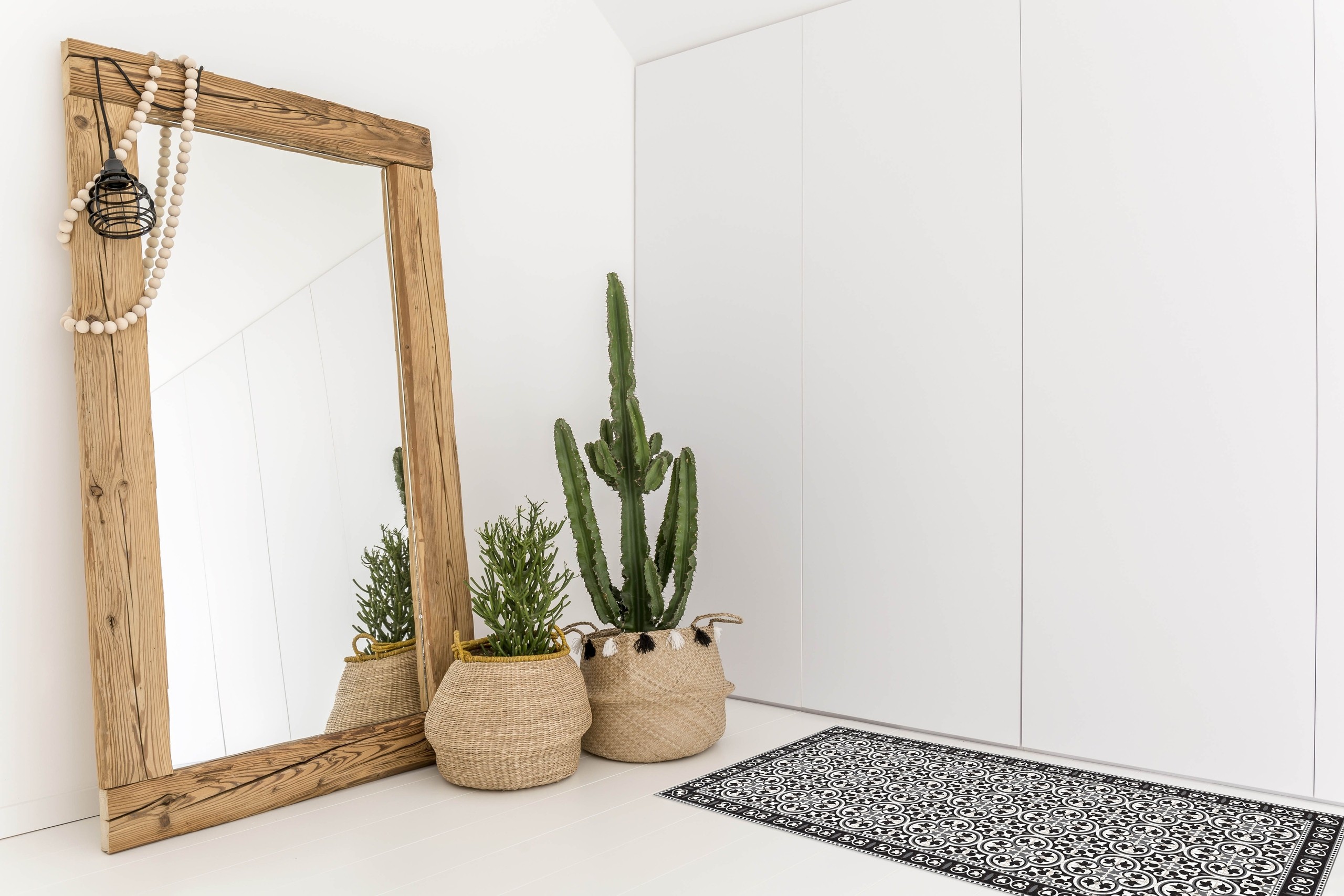 Choose a mirror with a chunky wooden frame to make it stand out and position the mirror parallel to the bed or couch to get a balanced look.
8.
Get Dressed With Ease
Choosing to decorate with an oversized floor mirror makes getting dressed a breeze. An oversize mirror gives you a full-length view of your outfit so you can ensure all the style elements coordinate in your ensemble.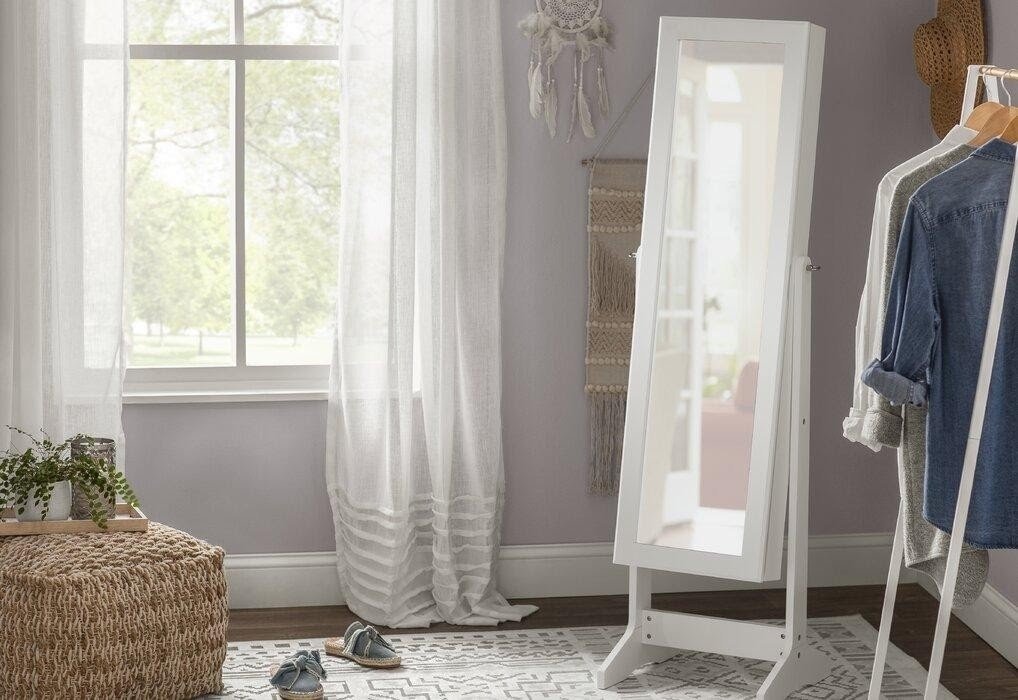 Two identical floor-length mirrors positioned in the corner of your room at right-angles effectively gives you an almost 360° view so you can dress for your day with confidence.
9.
Brighten the Corners of your Living Room
The windowless corners of a living room can become a dark and unused space where your plants go to wither away. Spruce up this unused space by adding an oversized mirror to the corner to catch the windows' light and reflect it through the room.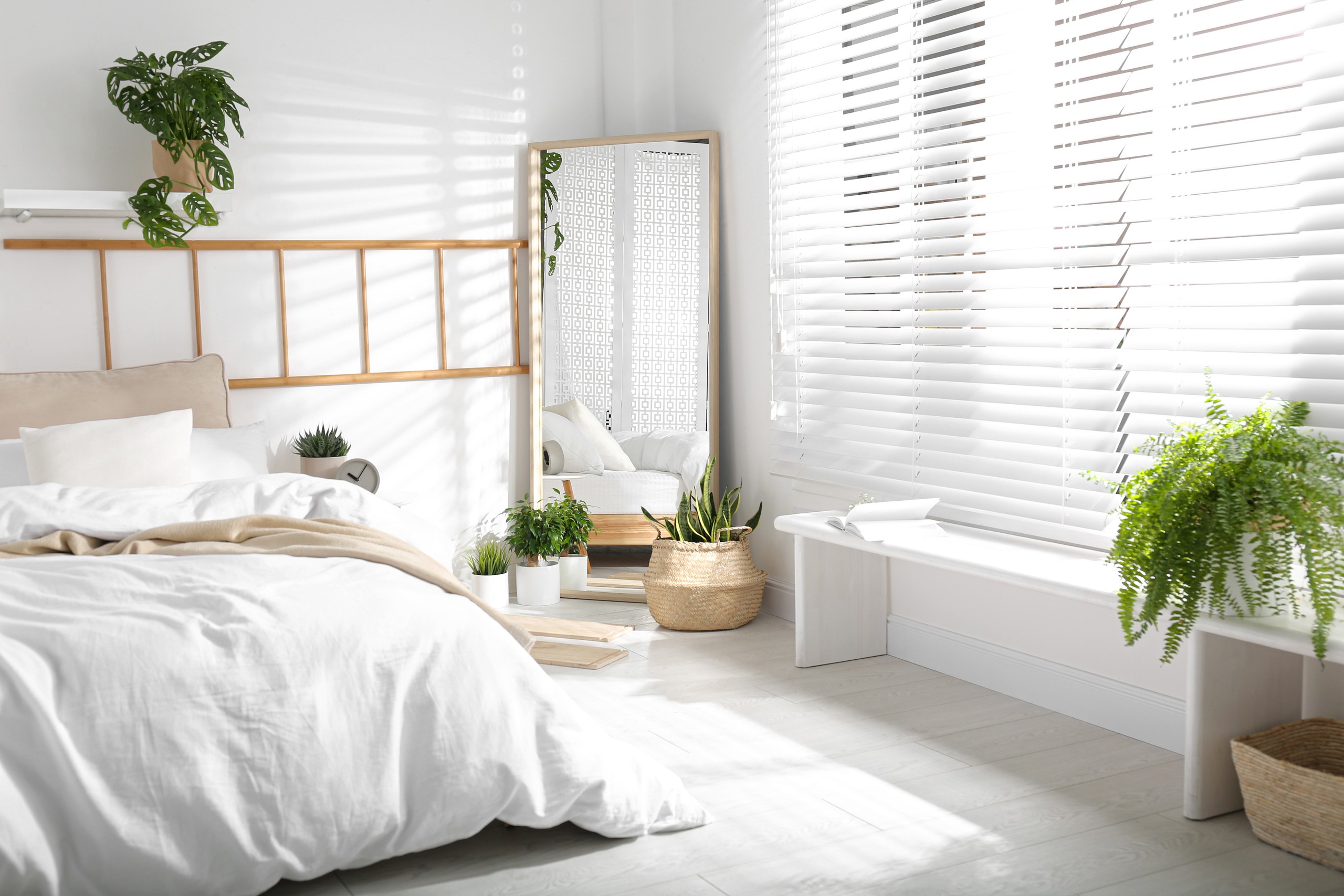 If natural light isn't getting into that part of the room, or if you want to brighten that nook at night, consider adding a floor lamp or sconce beside the mirror. This combination can bring a sense of warmth and comfort to an otherwise bleak area within the room. Take it to the next level with luxe material for the mirror's frame, such as ceramic or inlaid tile.
10.
Play With the Architecture of Your Space
Just because you don't live in a gothic mid-century home or the urban condo of your dreams doesn't mean you can't design the interior to look like it. Using the shape of your oversized mirror, you can create a strong architectural style within a room that doesn't exist otherwise.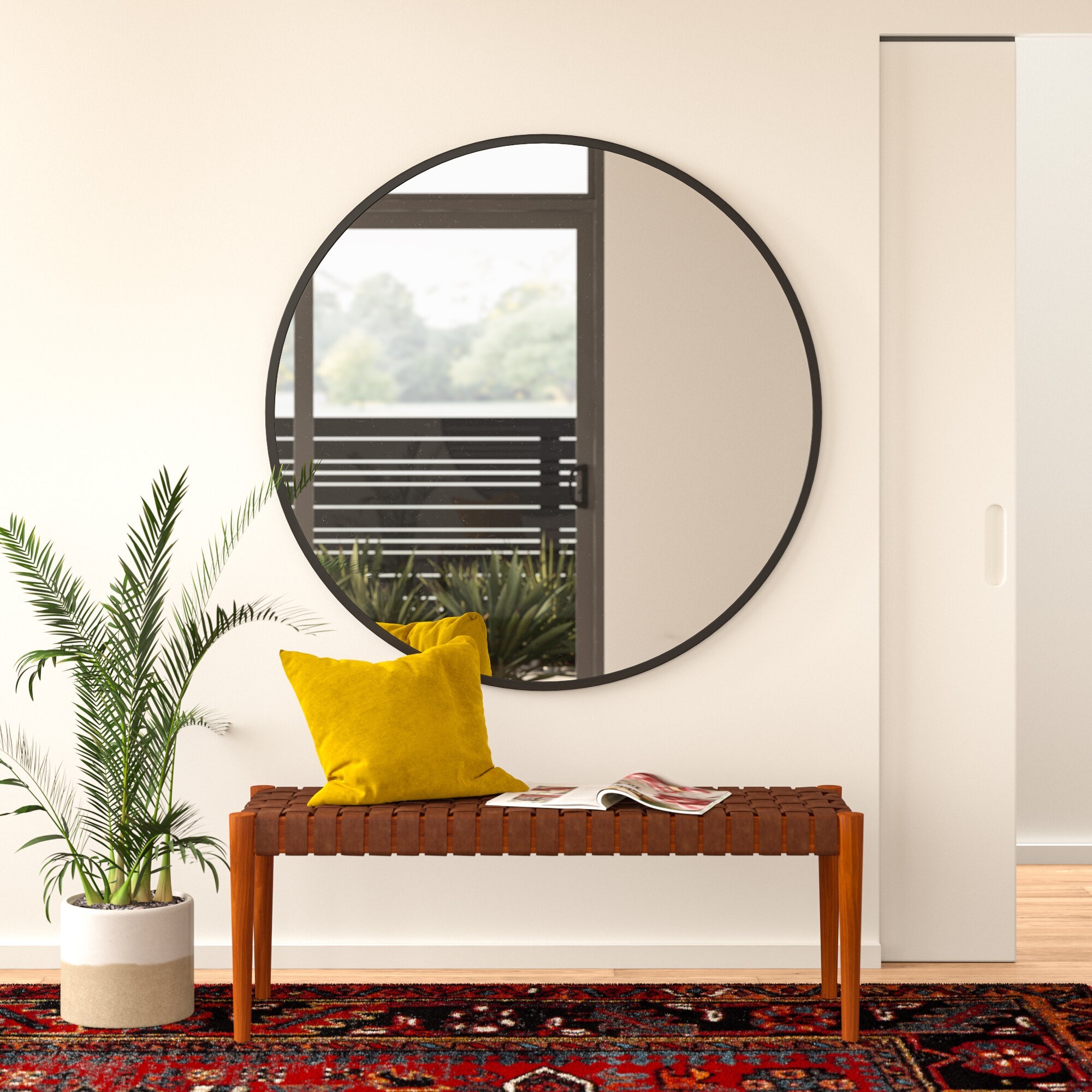 Choosing an arched or circular mirror changes the room's impression from a traditional rectangular mirror whose lines run parallel to the ceiling. In a bedroom, you can select an arched top mirror to complement a canopy bed and instantly pull the whole room back in time, even if you live in a contemporary home.
The Wrap Up
Decorating with oversized mirrors is a great decision from an interior design perspective. They are versatile and can be seamlessly incorporated into the room or made to stand out as a statement piece.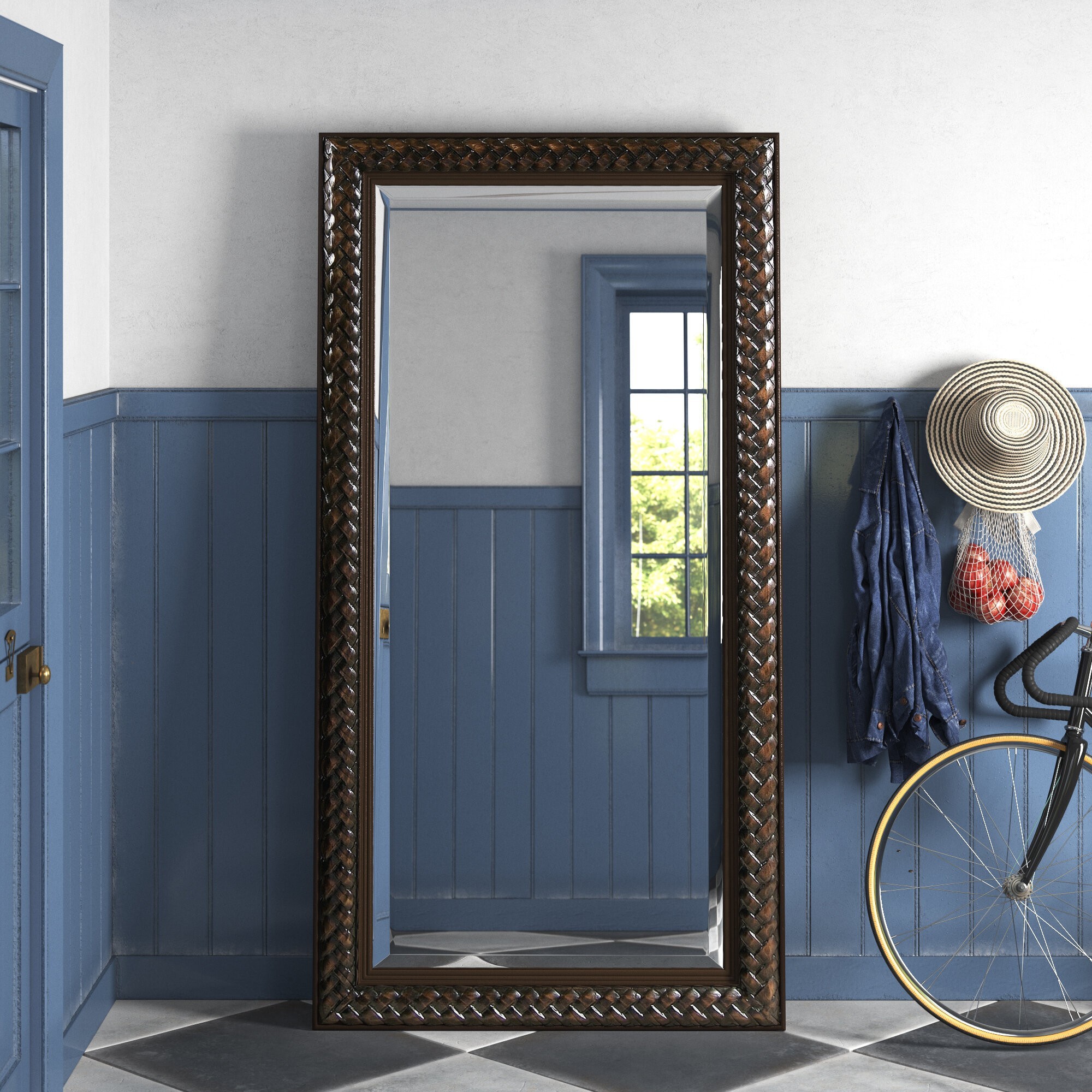 Intentionally adding an oversize mirror to your space has many benefits, from brightening the space to making it appear larger, giving your home an instant style update.