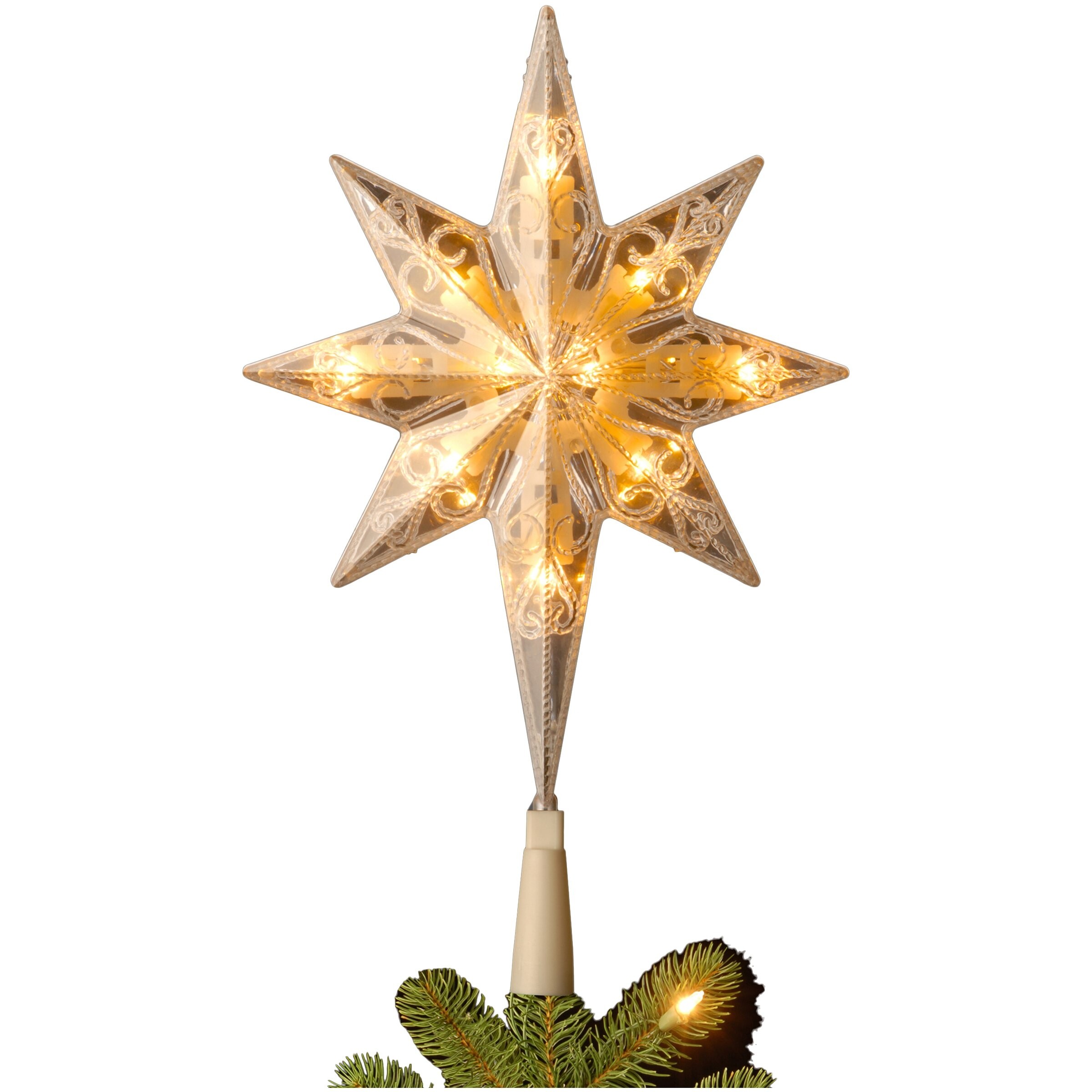 Bethlehem Star Tree Topper
It is a very beautiful star that is well suited as decorating for a Christmas tree. The star has a delicate pattern, it is elegant. It is not kitsch. It has a golden color. It is lighted. Excellent decoration.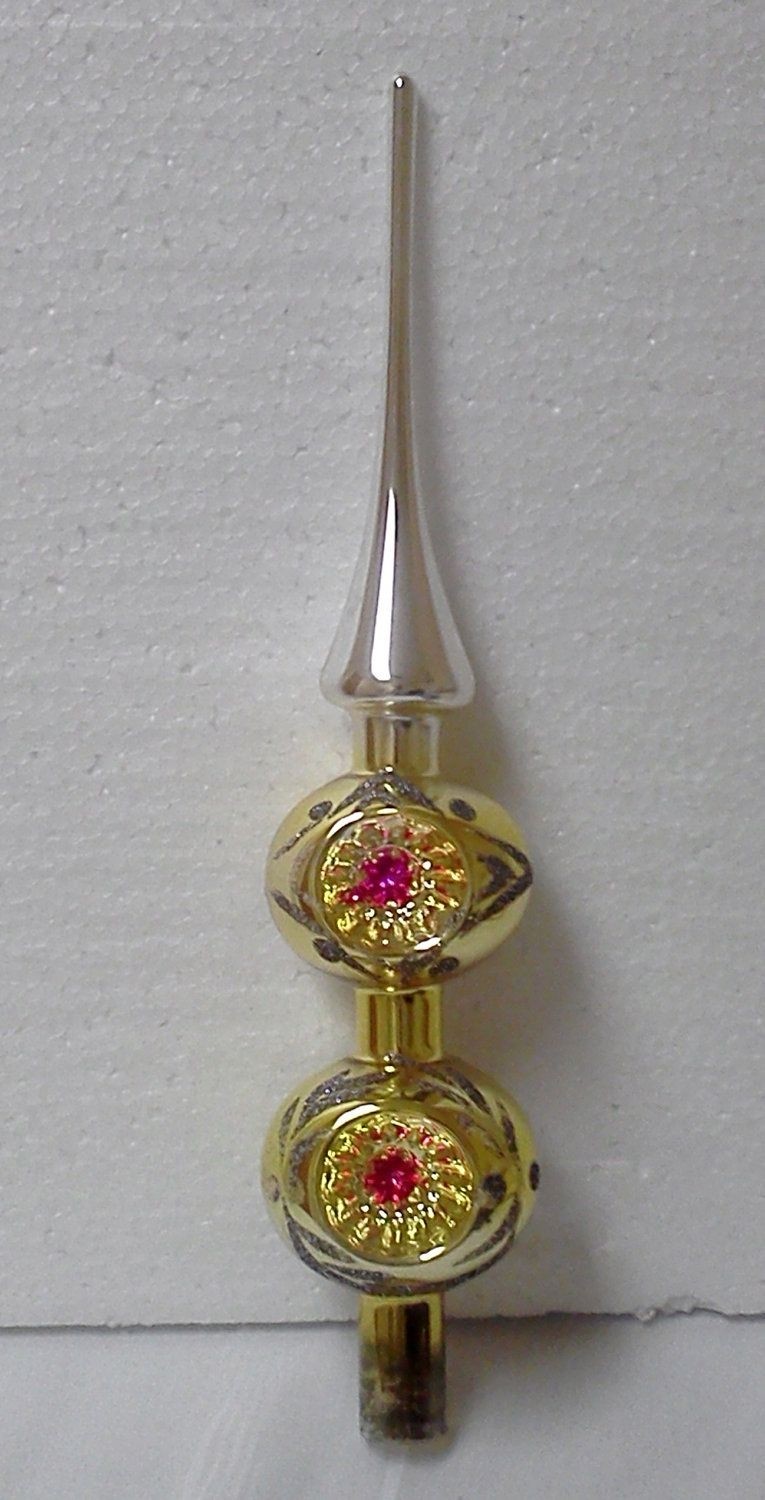 Vintage christmas tree topper glass
The first Christmas balls were created in the middle of the 19th c. in the village of Lauscha in Thuringia. Tradition also orders to decorate the top of a Christmas tree - for example with such a golden, spherical, needle-tipped hand-painted retro tree topper.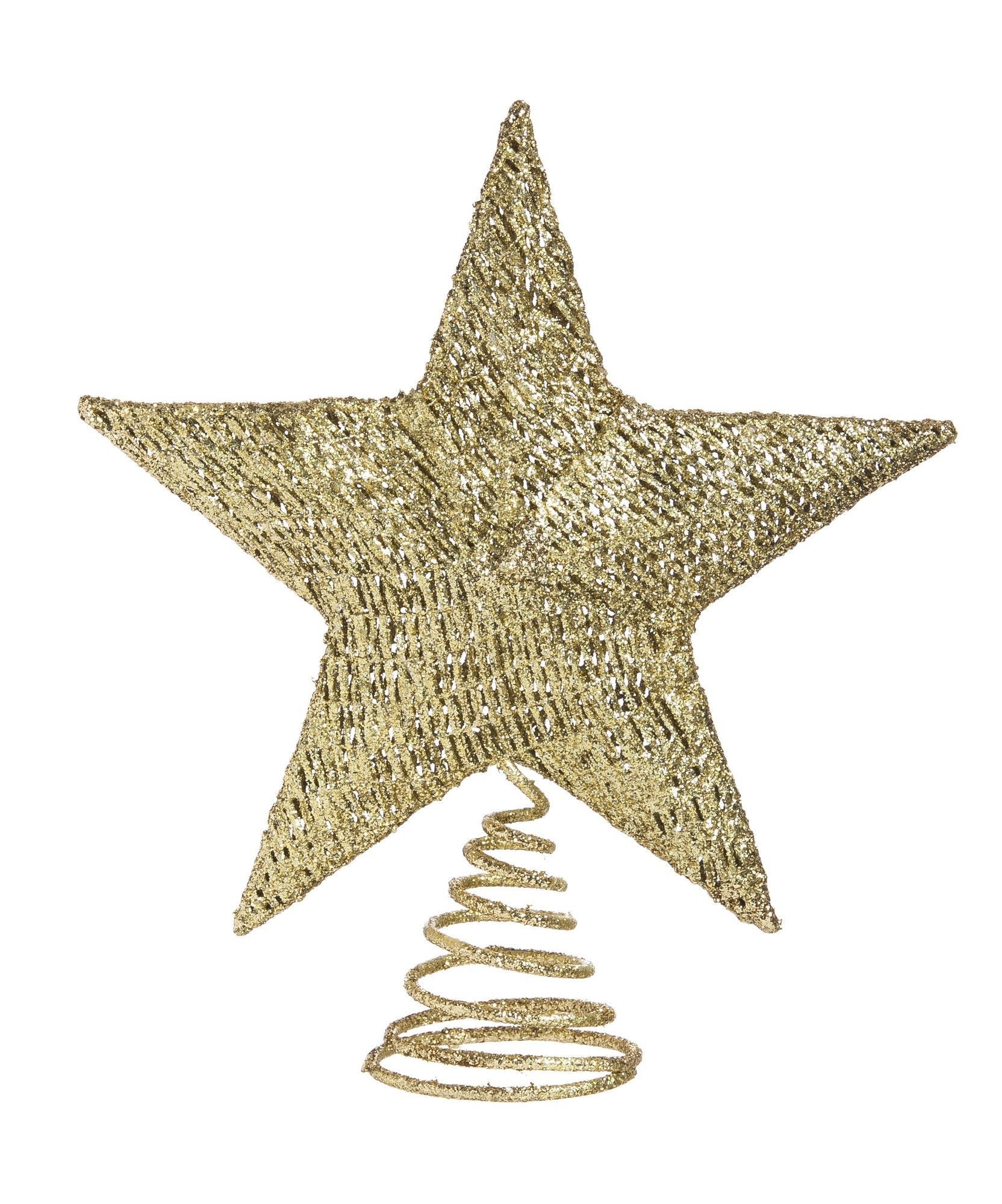 Glitter Star Tree Topper
This is a very interesting and extraordinarily beautiful star, which is ideally suited for christmast tree. The star is shining and gently shimmers in the light. It will be imaginative decorations and the tree will gain through it.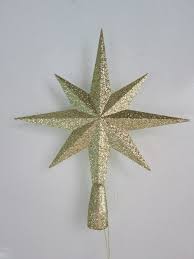 8 Point Star Tree Topper
Charming contemporary decor for Christmas trees. It has a shape of a 3D star with 8 pointy alternately shorter and longer arms. It's manufactured of plastic with a glittering finish in silvery tones.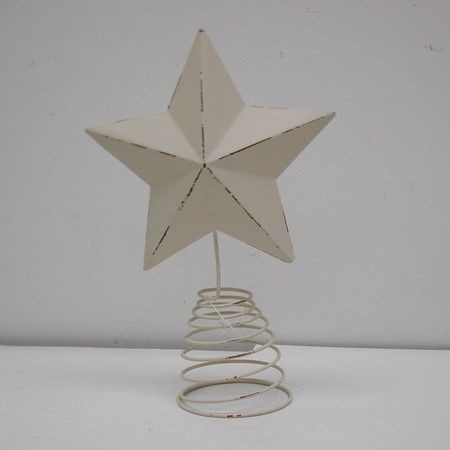 Star Tree Topper
Simple star tree topper on wire base to be attached to a tree, showcasing nostalgic distressed finish and minimal design. It is made by hand of metal with white coating. Pretty and stylish in a vintage way.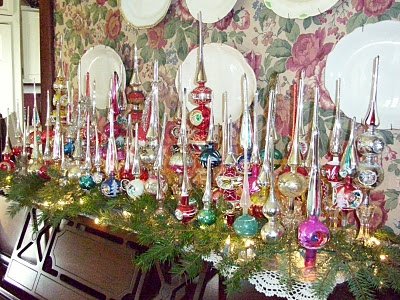 A paradise on earth for everyone, who loves vintage design. This collection of tree toppers will let you choose from the ornately designed, vibrantly lacquered, hand-made tree toppers.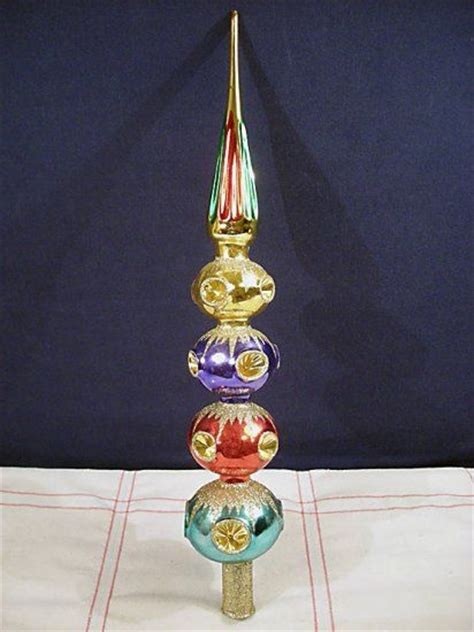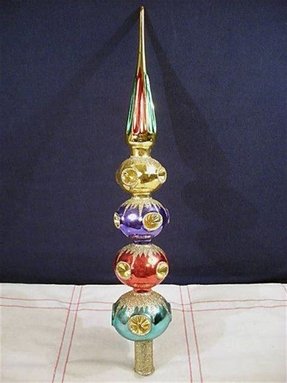 This retro Christmas tree topper constitutes a great proposition for all who dreams about the white, charming Christmas, like the ones we used to know. Vibrant, colourful finishing features a combination of turquoise, red, blue and yellow.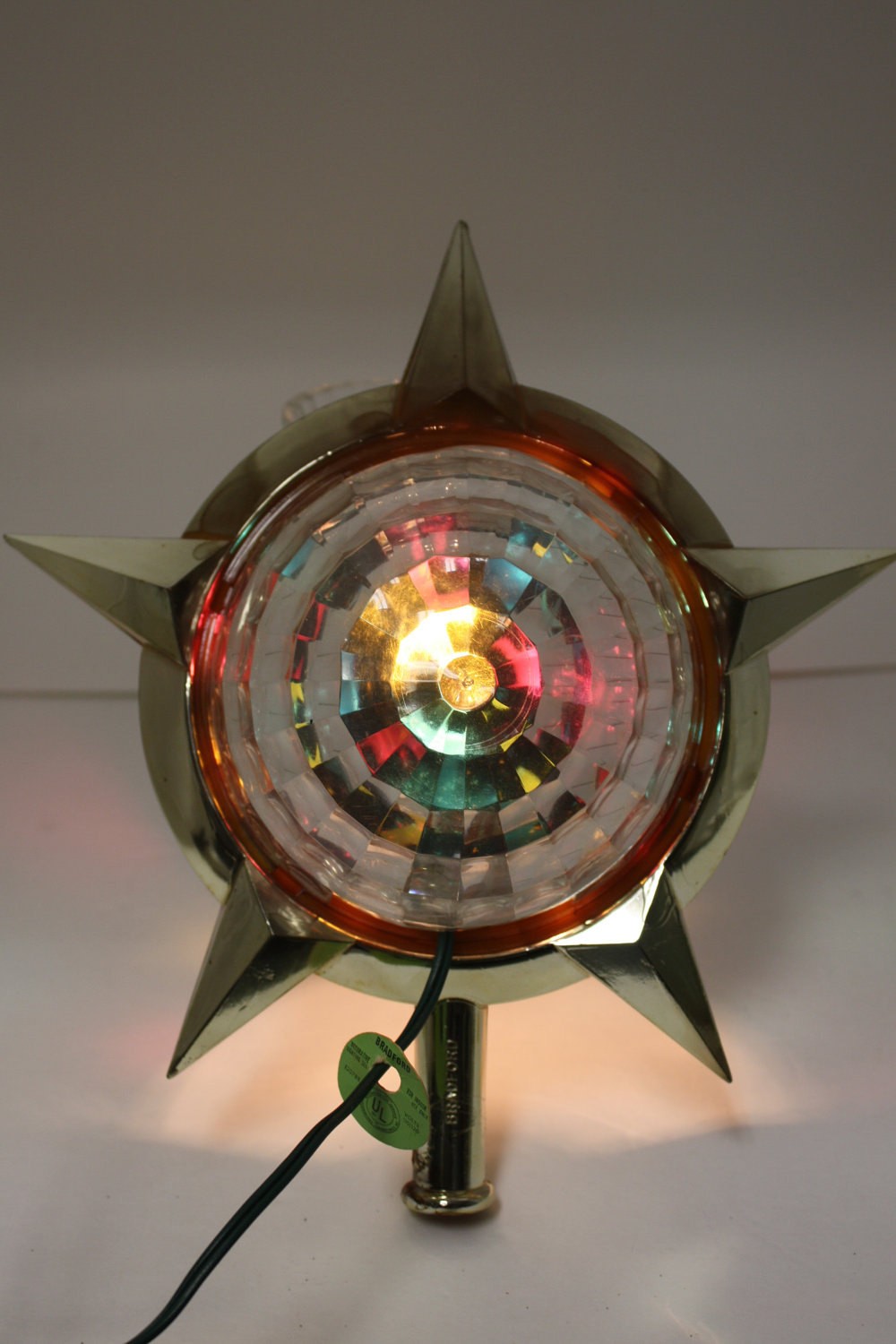 Request a custom order and have something made just for you.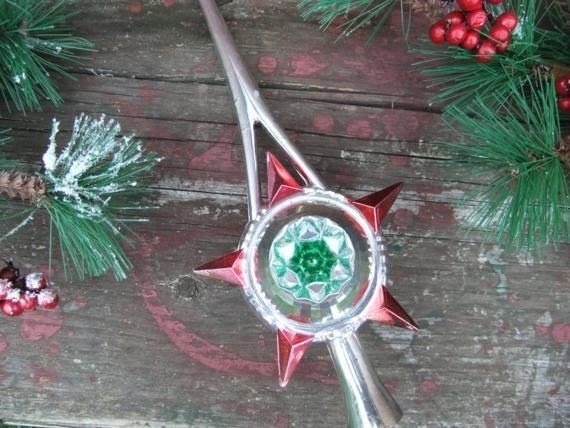 Vintage Christmas Star Tree Topper Silver by TreasuredPrimitives, $18 ...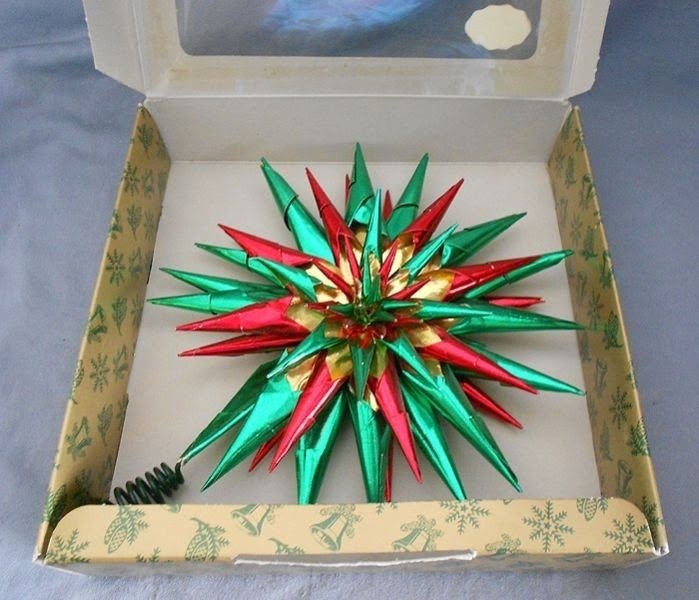 A vintage star shimmers with extreme and seemingly incompatible colors. Different sizes of cones have a shiny structure in a green and strong red color. They form the brilliant shape of a multidimensional star as a topper for a Christmas retro tree topper.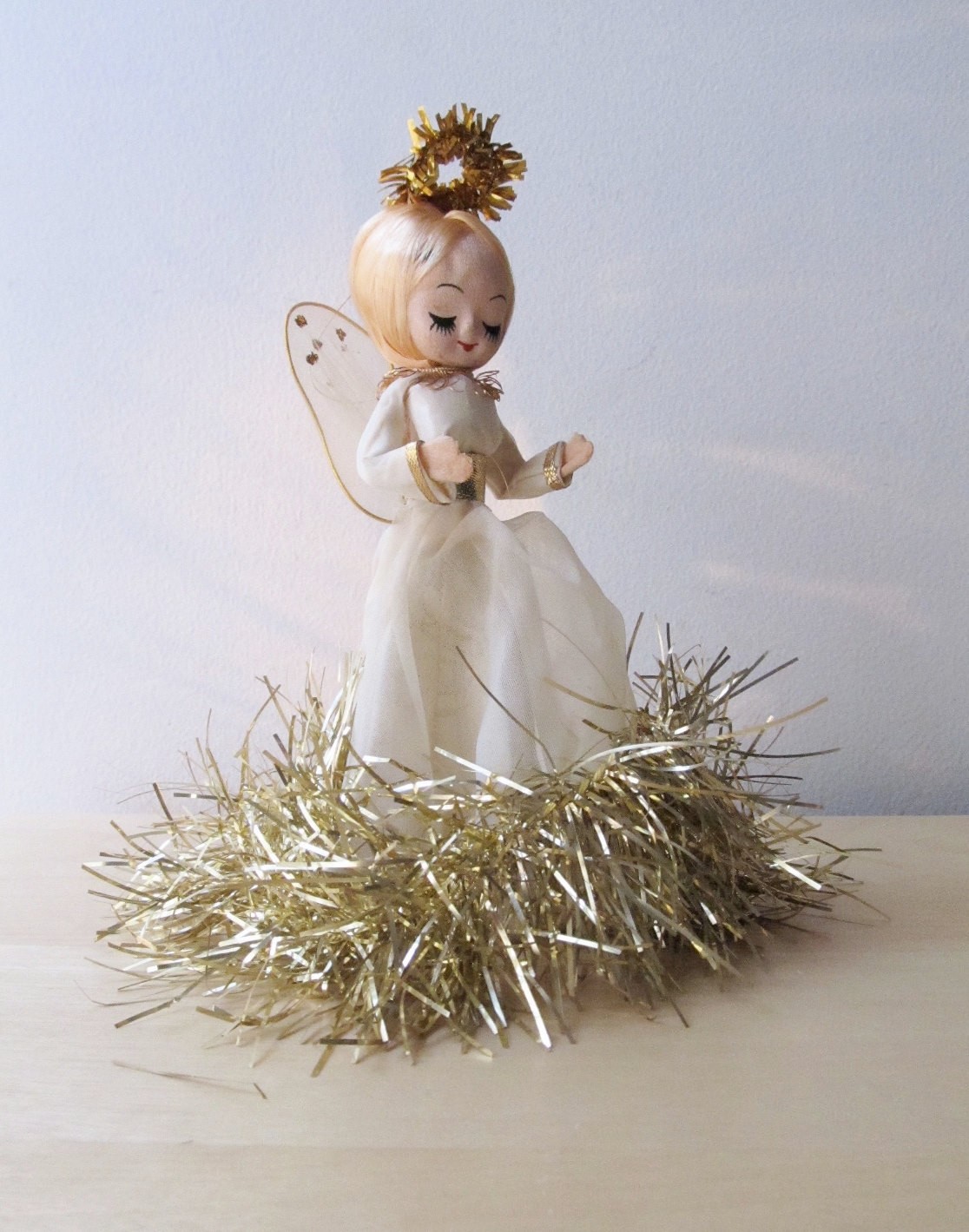 This Christmas tree topper is a proposition directed to all, who like vintage decorations. An absolutely charming little angel, which enchants with its detailed design. Blond hair and angel wings emphasize its lovely character.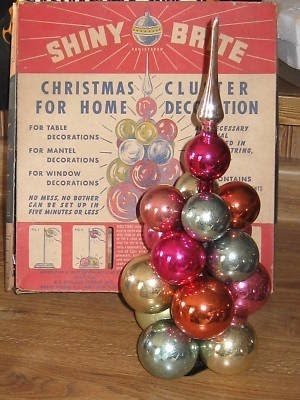 Designed in the 1950's, this timeless classic will transform your Christmas tree into a retro masteripece. The tree topper is designed of colorful glass balls, forming a fragile and truly beautiful decoration.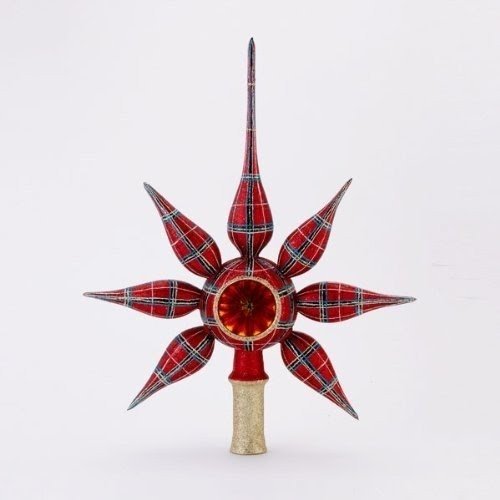 It is a beautiful David strand designs glass starlight plaid Christmas tree topper that has got a fantastic red finish. Everyone will be impressed how amazing it looks on your Christmas tree.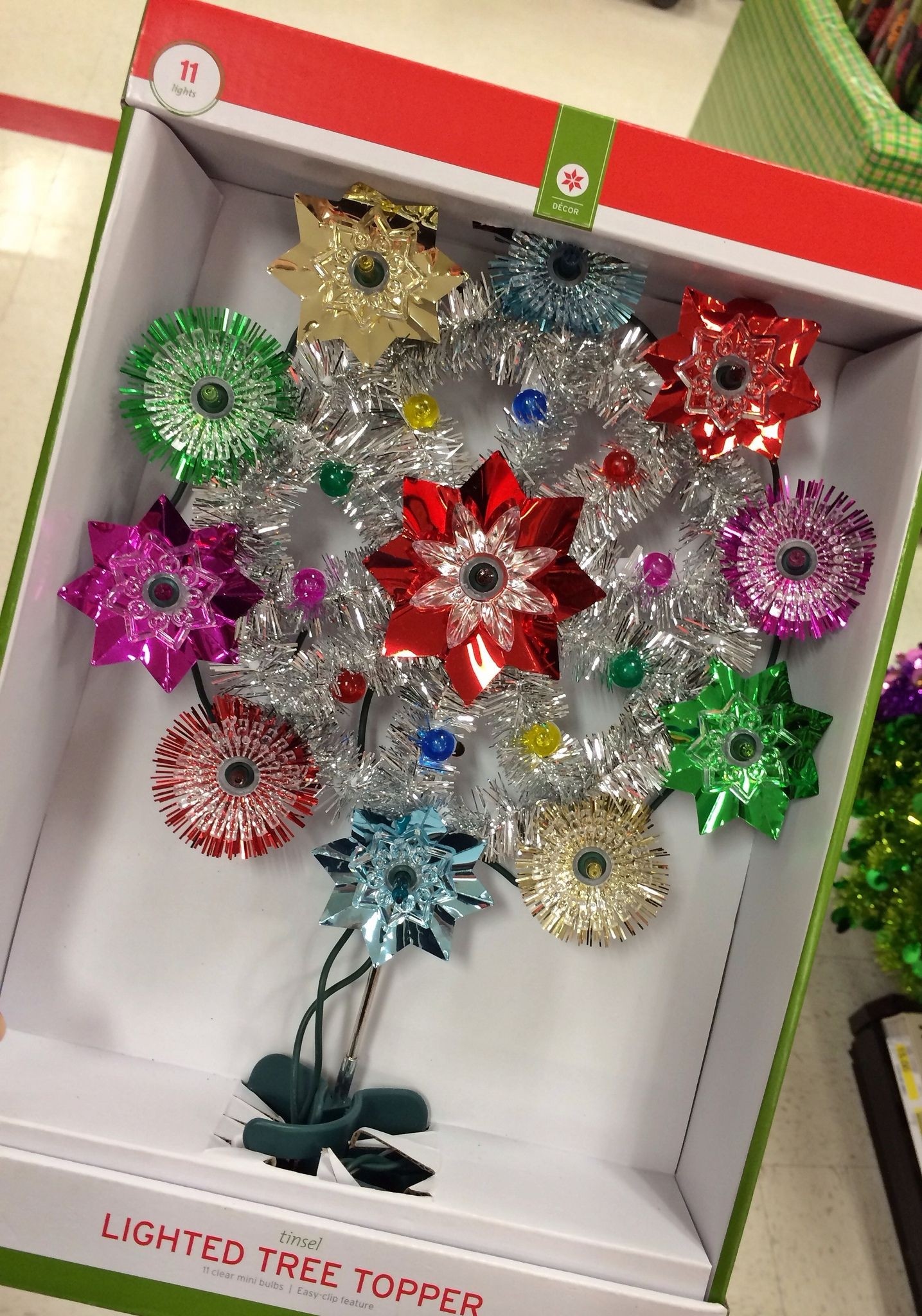 A lovely retro Christmas tree topper. It's made of lightweight colourful plastic materials. Beautiful flowers and stars in reds, greens and creams are placed against a silvery background and lighted with small bulbs.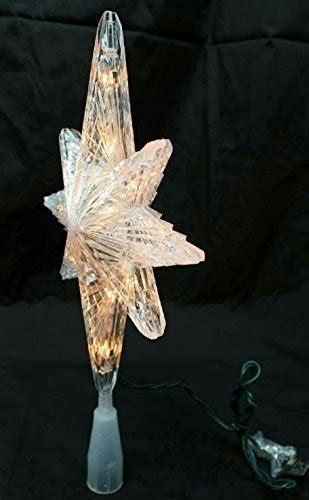 Vintage Christmas Tree Topper Finial Top Snowflake icicle Star ...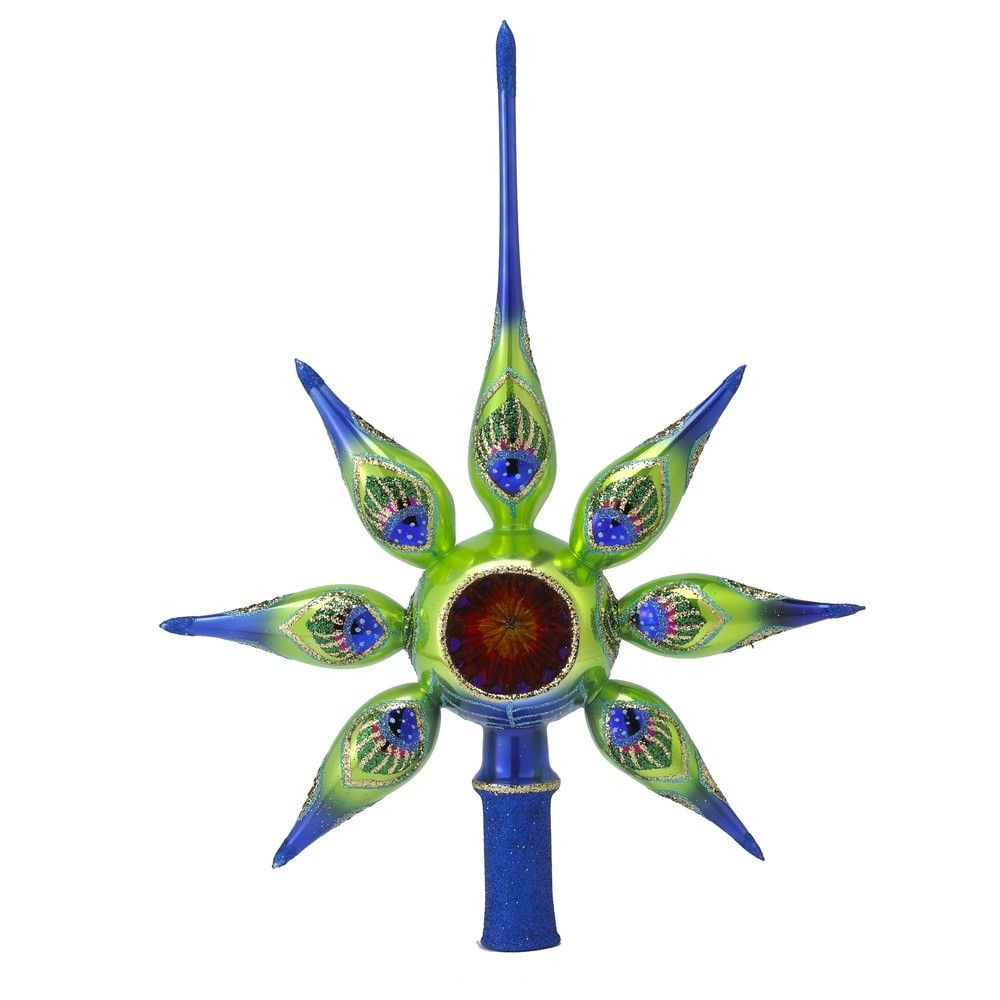 It is a David Strand design glass starlight peacock Christmas tree topper that has got a retro design and colorful finish. You will be impressed how beautiful it looks on your Christmas tree.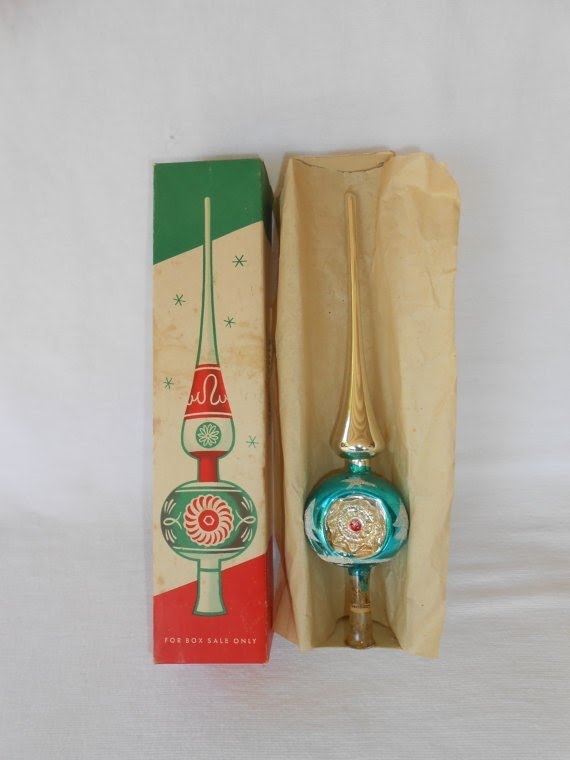 1940s Christmas Tree Topper Mercury Glass Turquoise by Shiny Brite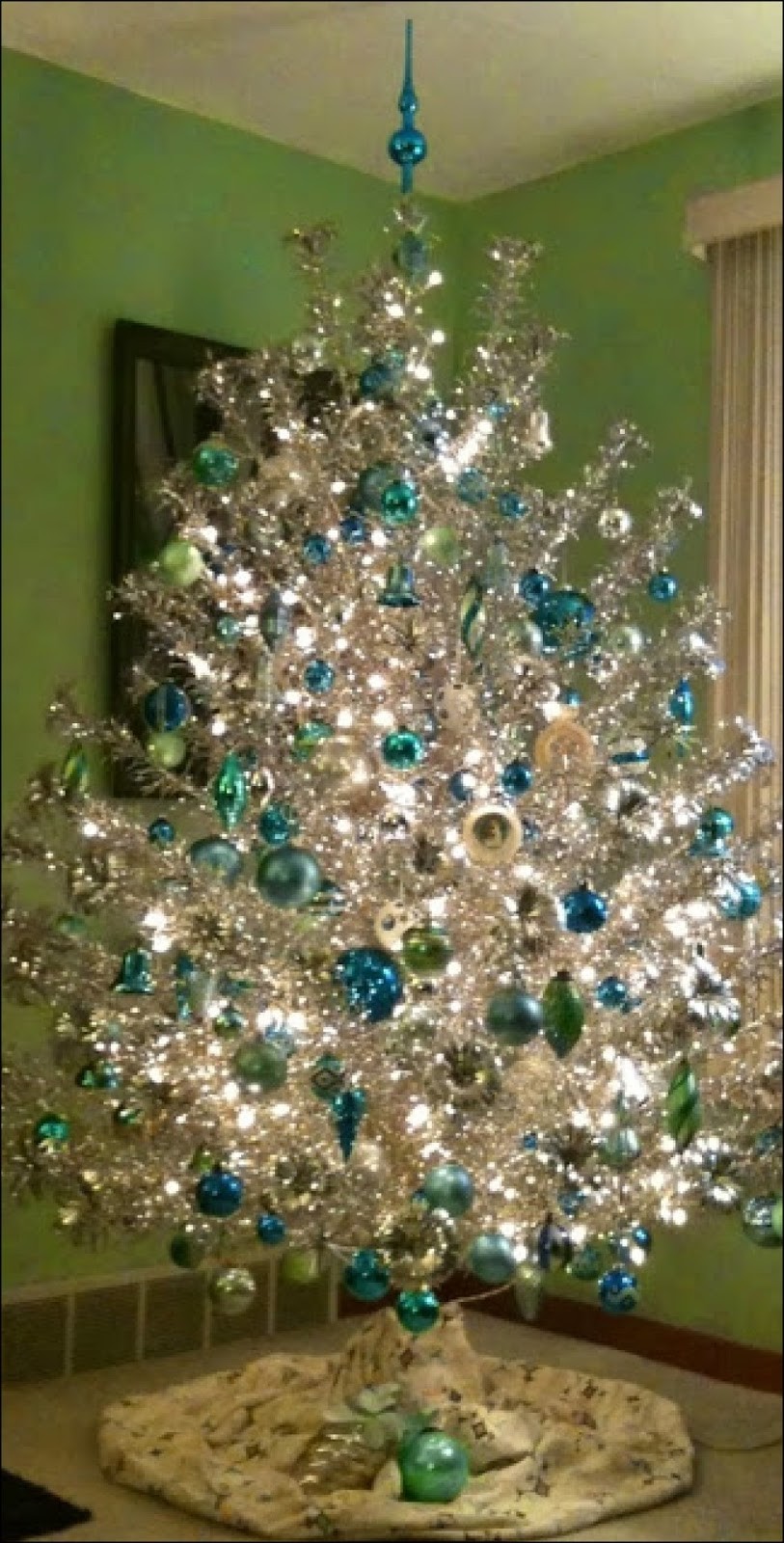 Vintage and retro fashion in the interior has also moved to Christmas decorations and baubles. Maintained in shades of blue, silver and white hand-decorated tree toppers - they reflect the purity of the soul of the householder.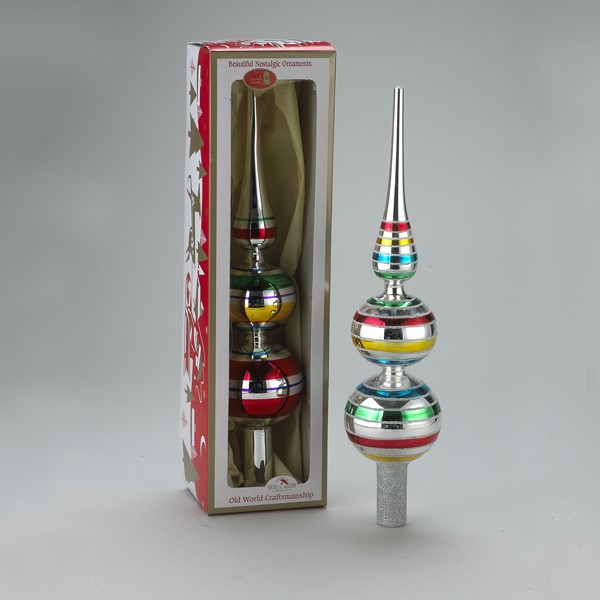 This set includes two attractive tree toppers designed for use with christmas trees. This is a multi-color product that measures 13.9 x 8.6 x 4 inches. It looks very attractive in different interior stylizations.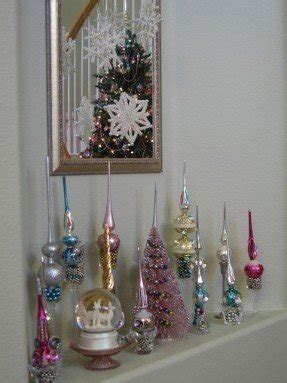 A fine selection of Christmas decoration that will spice up your Christmas tree with retro flavor. Each topper is quite fragile, made of delicate materials, beautifully shaped, and adorned with glitter.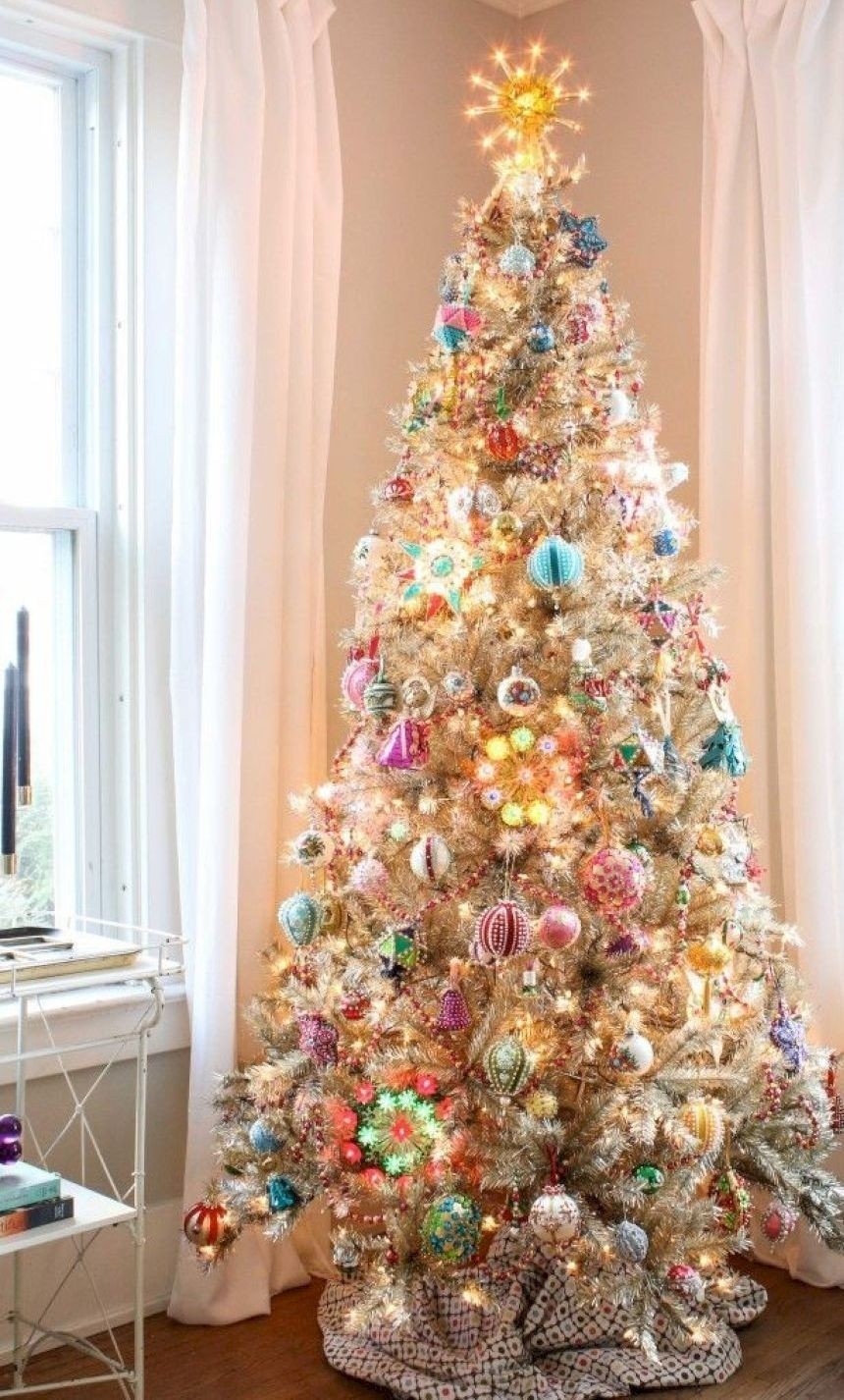 12 Days of Christmas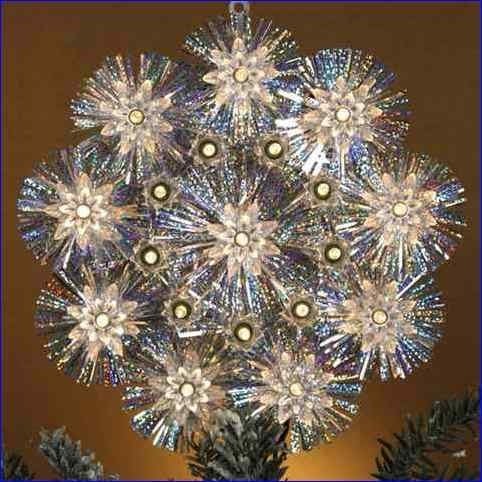 Twinkling tree topper boasting eye-catching retro design, pre-lit with clear lights and topped off with silver tinsel detailing. It adds frosty charm and even more festive glow to holiday tree decoration.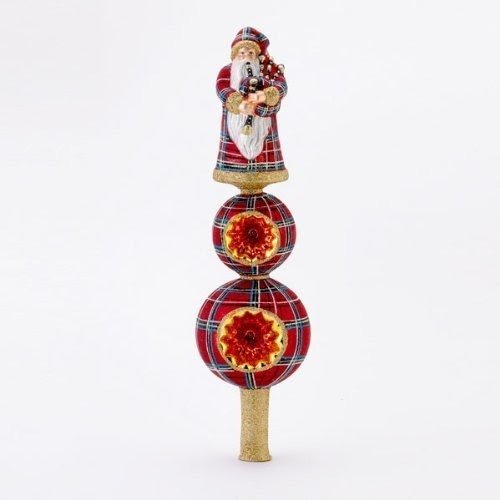 With this beautiful Christmas Topper your tree will be as gorgeous as never before. The whole topper is made of glass, and thoroughly detailed, with an adorable Santa Claus figurine standing on the top.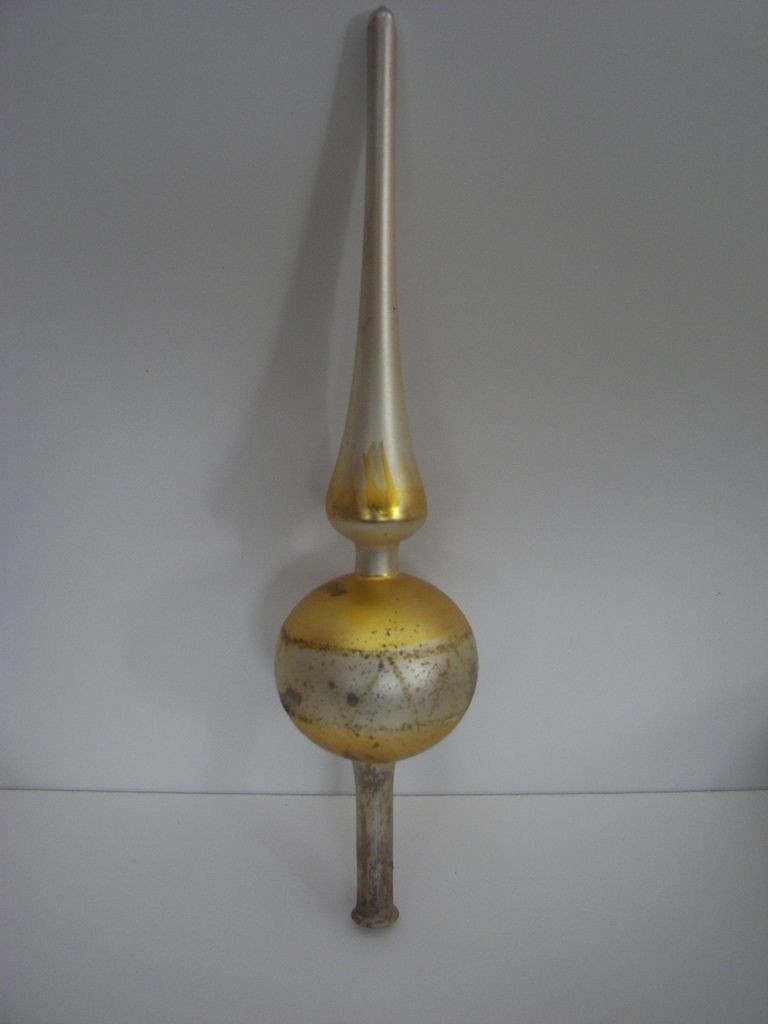 Vintage tree toppers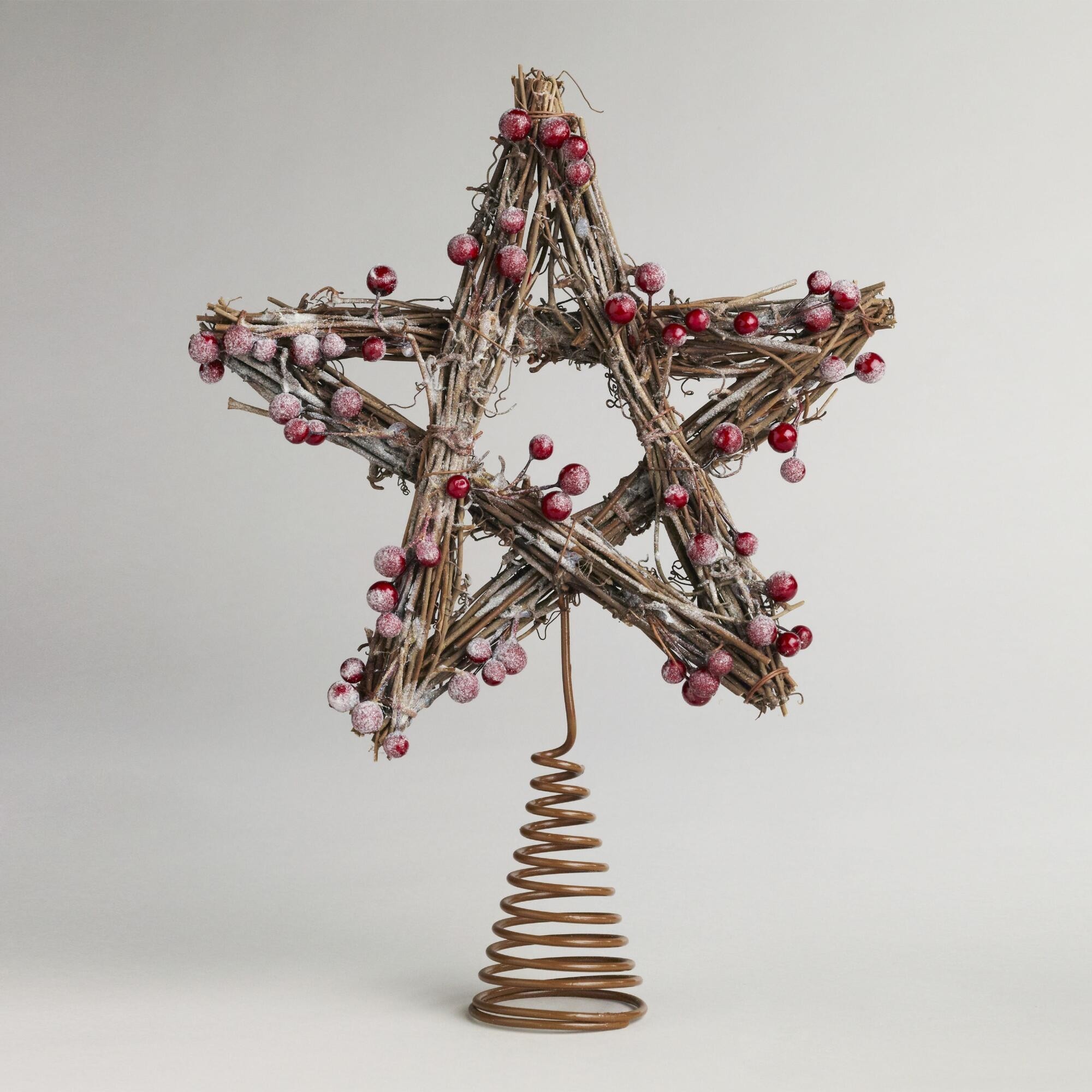 Perhaps a Christmas tree topper that is slightly different from others, alluding to rustic findings in a subtle and understated way. Dry twigs form a big star that is additionally decorated with iced red berries.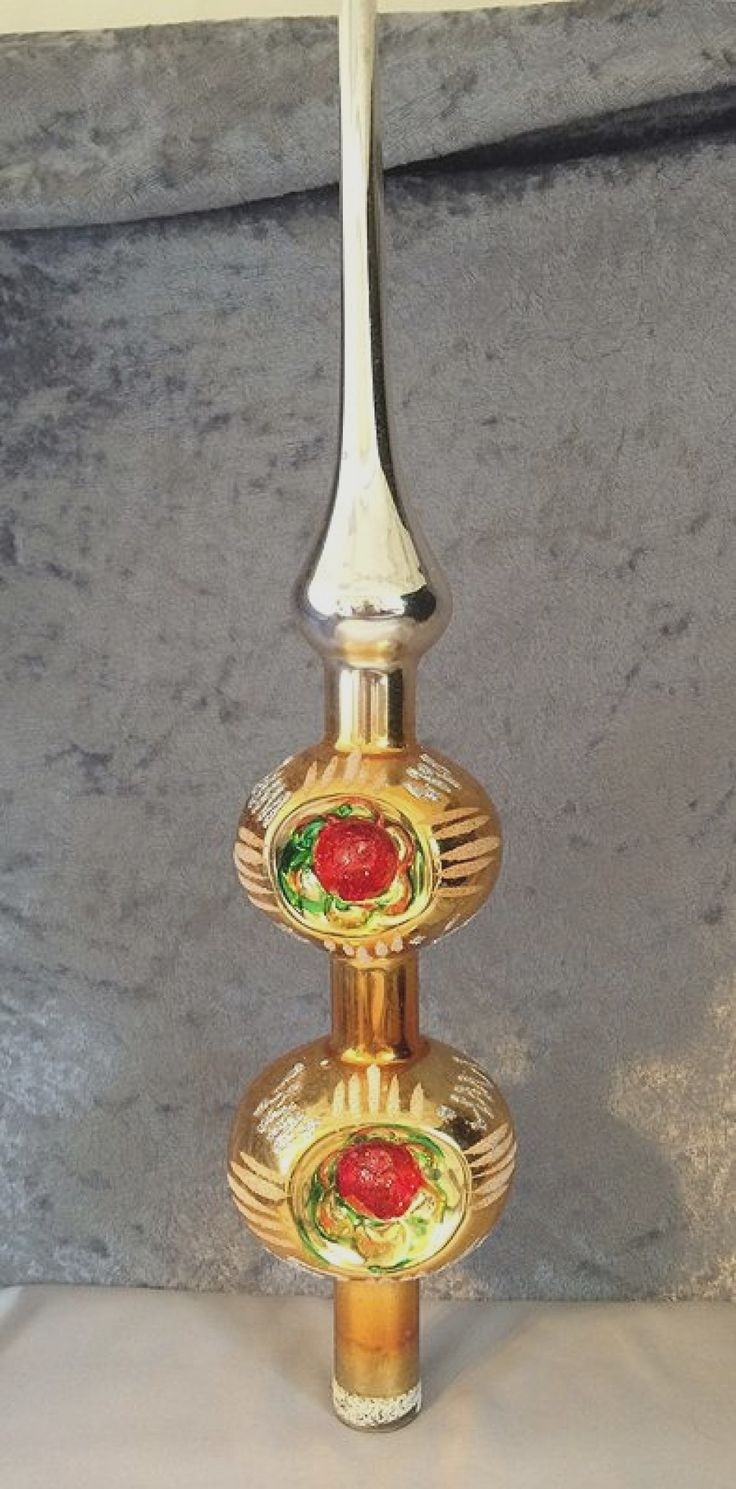 1960s Vintage Commodore Romania Blown Glass Christmas Tree Topper with ...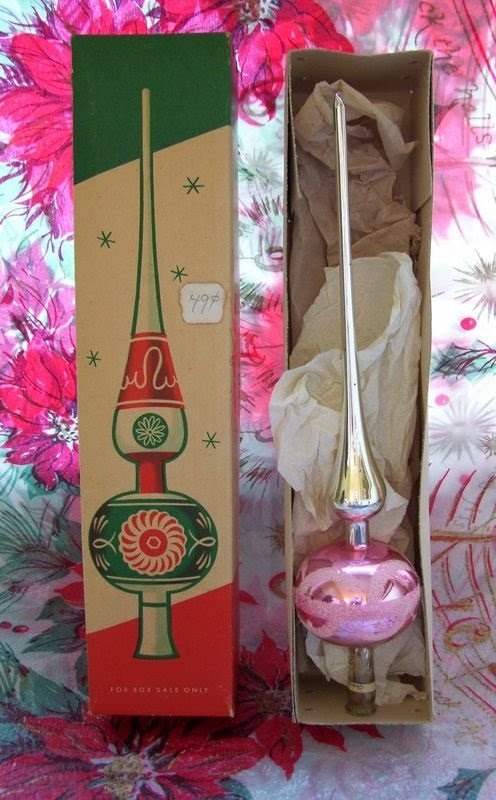 Christmas tree topper - love the illustration on the box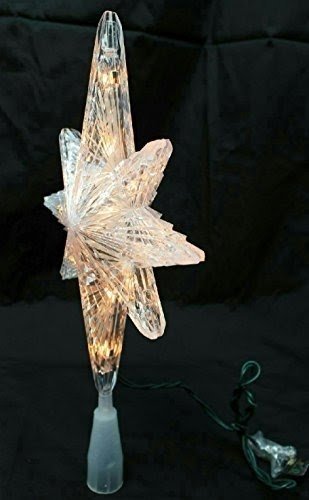 Add a glamorous retro twist to your Christmas decor: this tree topper has a classic design and white lights inside. It can easily remind you of your childhood - when it comes to visual form, it's a classic piece.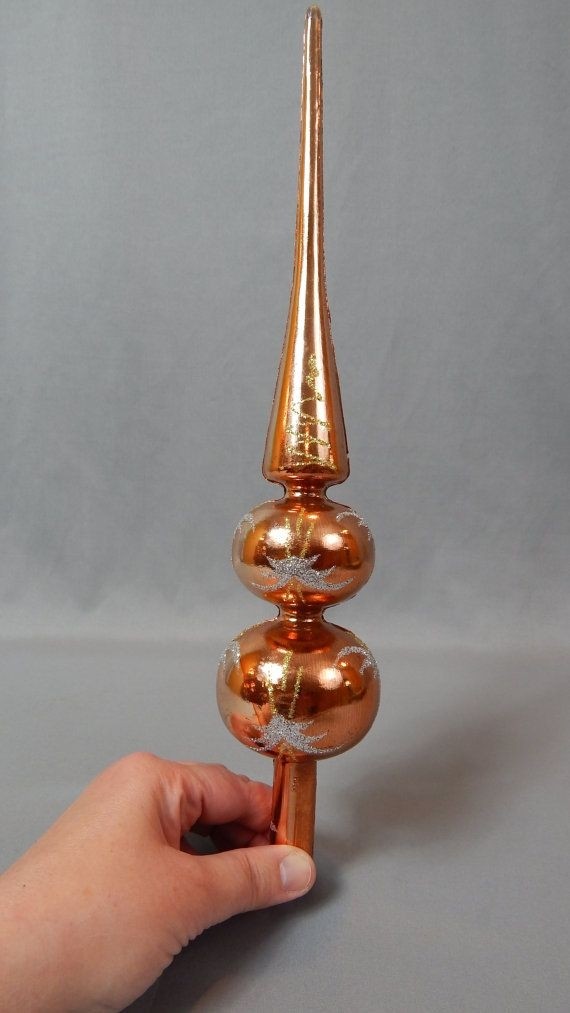 Vintage Old World Christmas Tree Topper, $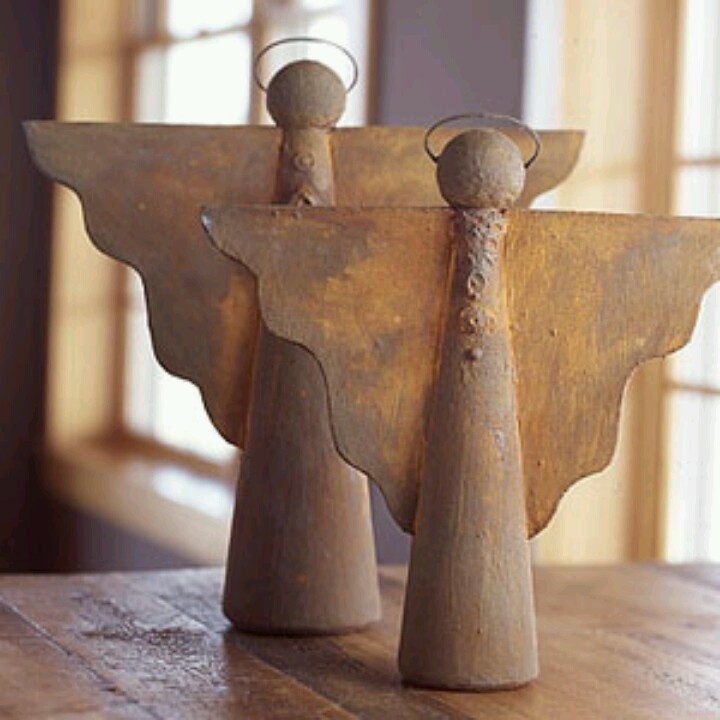 This star tree topper makes a perfect addition to your Christmas decor. It oozes with rustic charm, which shall make it particularly attractive for retro and vintage enthusiasts. Has the overall size of 27.94 cm W x 33.02 cm H.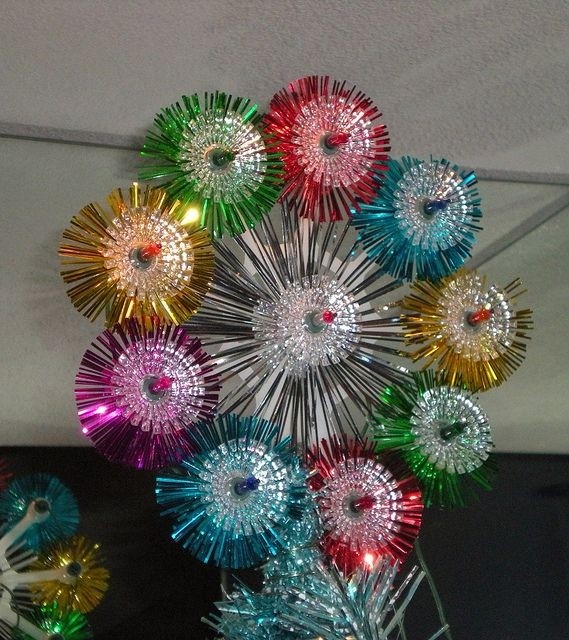 Colors, workmanship and shiny elements with a diverse structure are associated with retro times - when every Christmas bauble on the tree represented something else. This crazy retro tree topper is made up of circles of angel hair in different colors.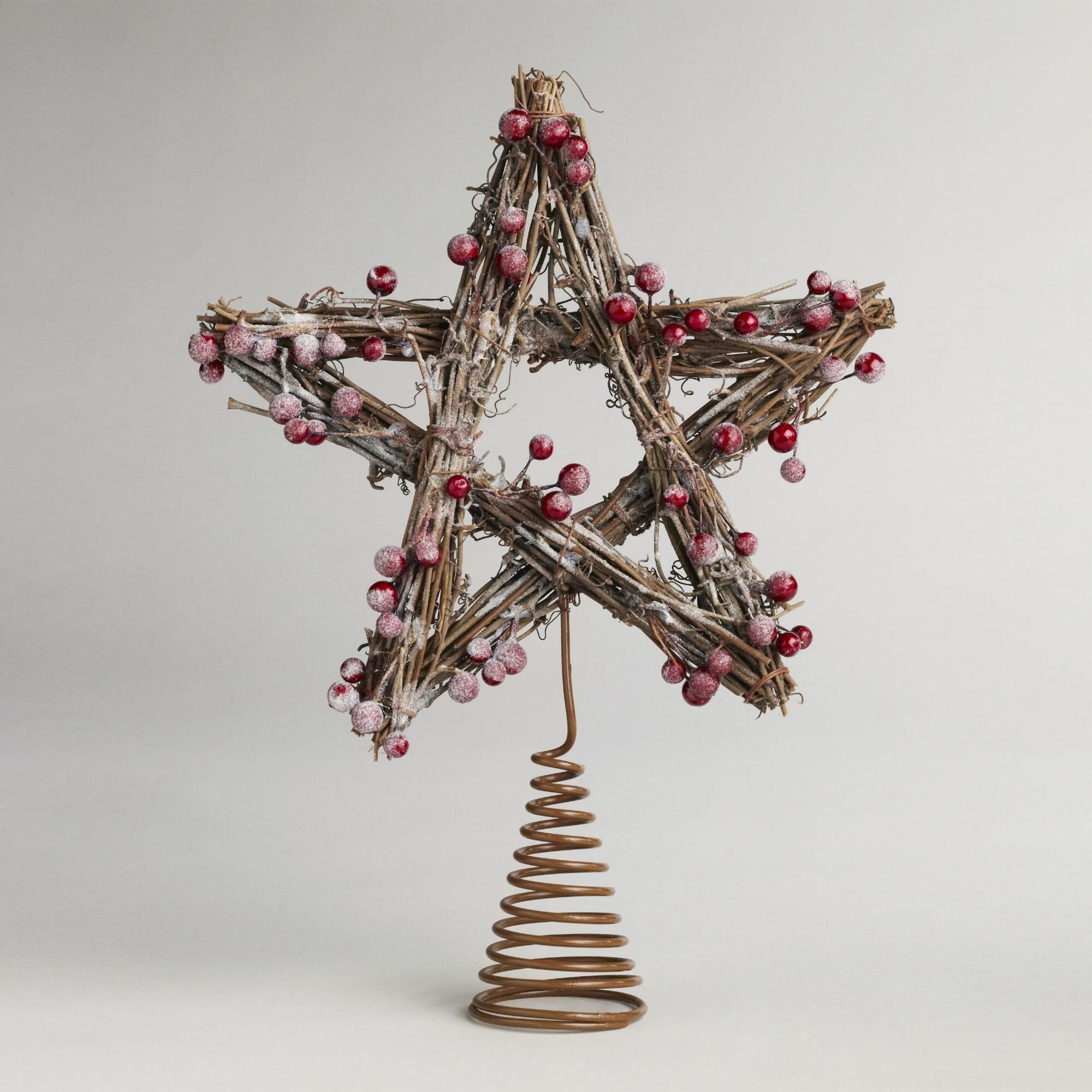 A very simple, yet imaginative idea for a Christmas ornament. It's a 3D star made from cardboard, which you can decorate with glittering elements or paint in vivid colors. You can hang the star on your Christmas tree, door or window.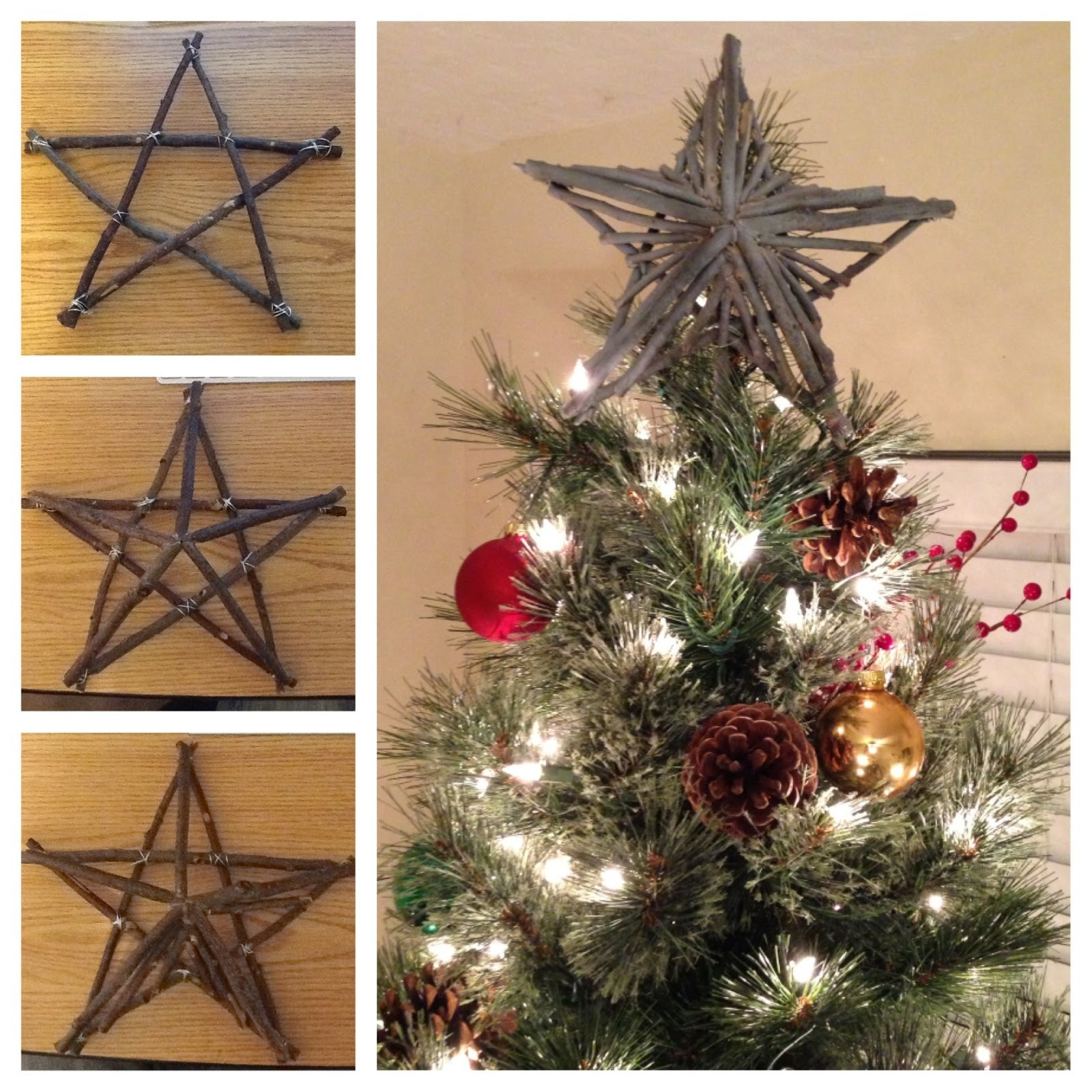 What is the most important element of a Christmas tree? Not baubles. It is the star of Bethlehem, which is on the top of the tree. It doesn't has to be glowing, and glamorous. You can get close to nature, leaving a rustic, wooden star tree topper.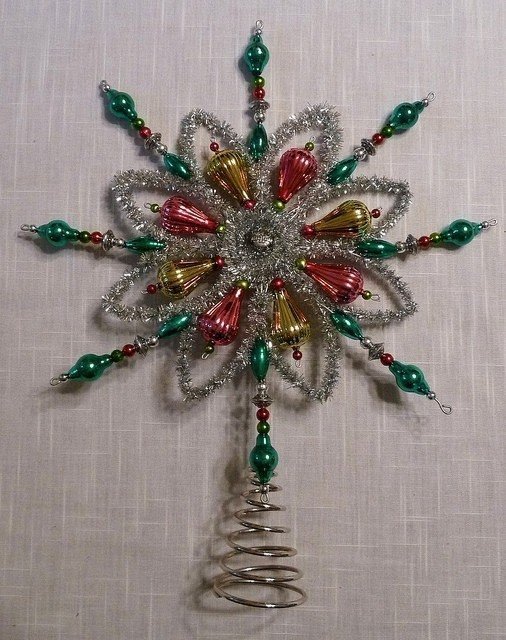 Beautiful Retro Tree Topper!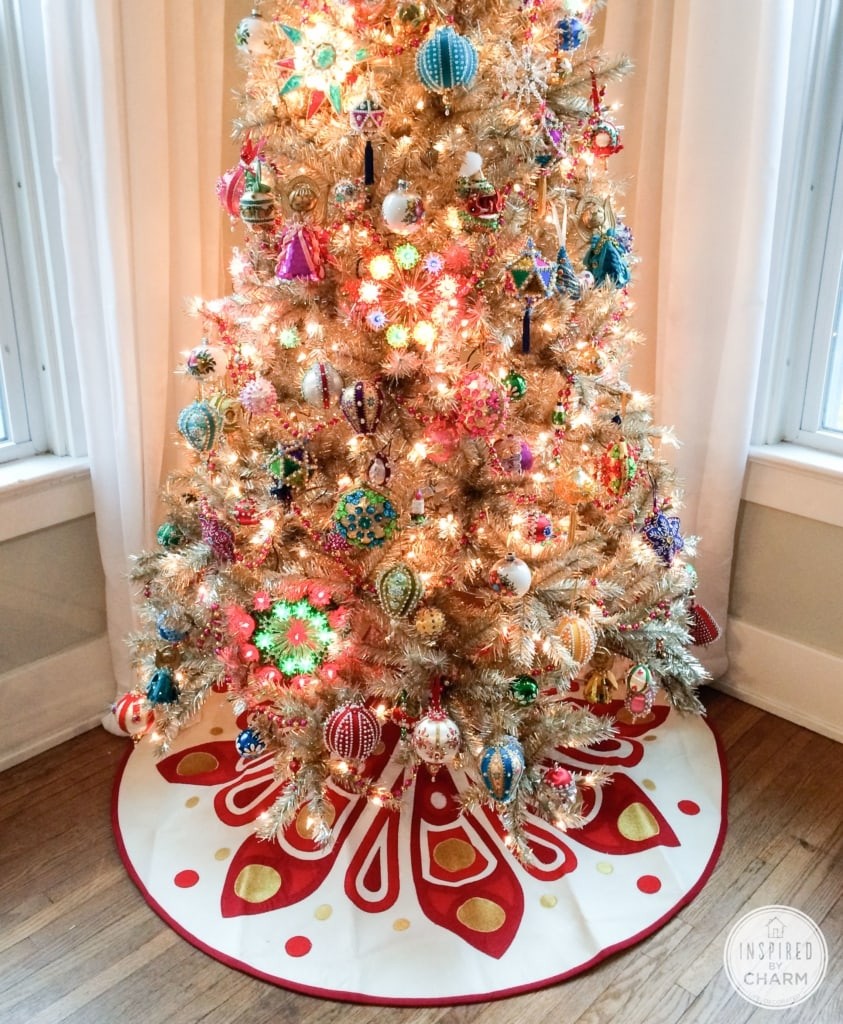 Vintage-inspired tree! Created complete with vintage ornaments. Want this when I can have two trees!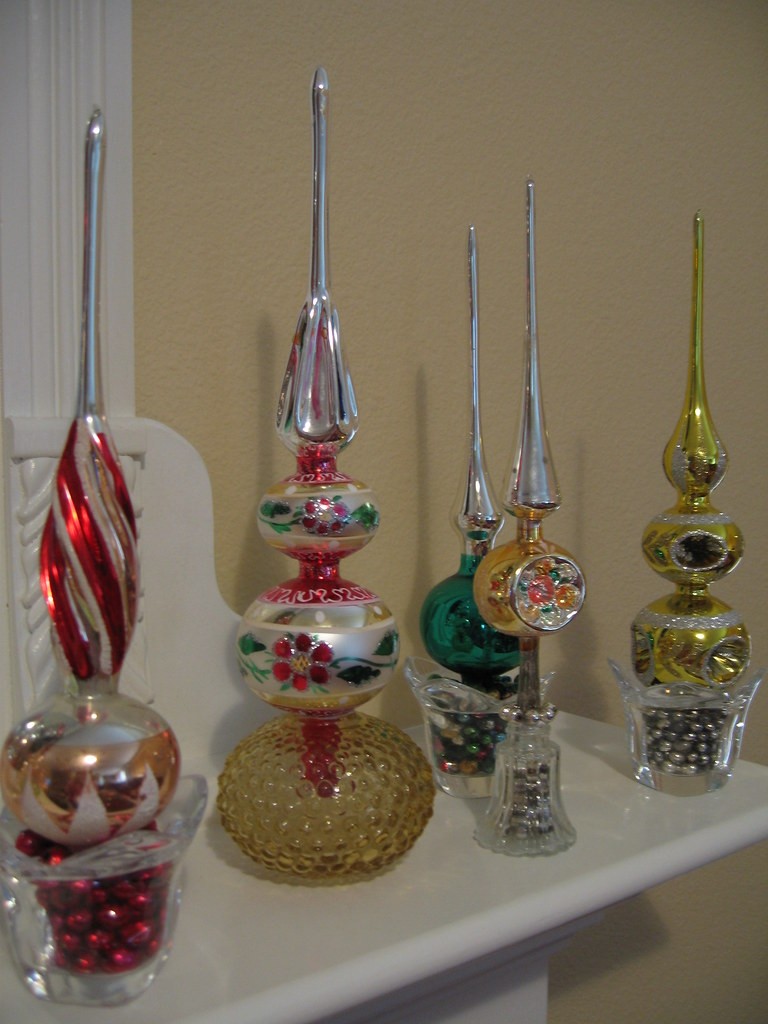 Vintage Tree Toppers | These vintage tree toppers are my ...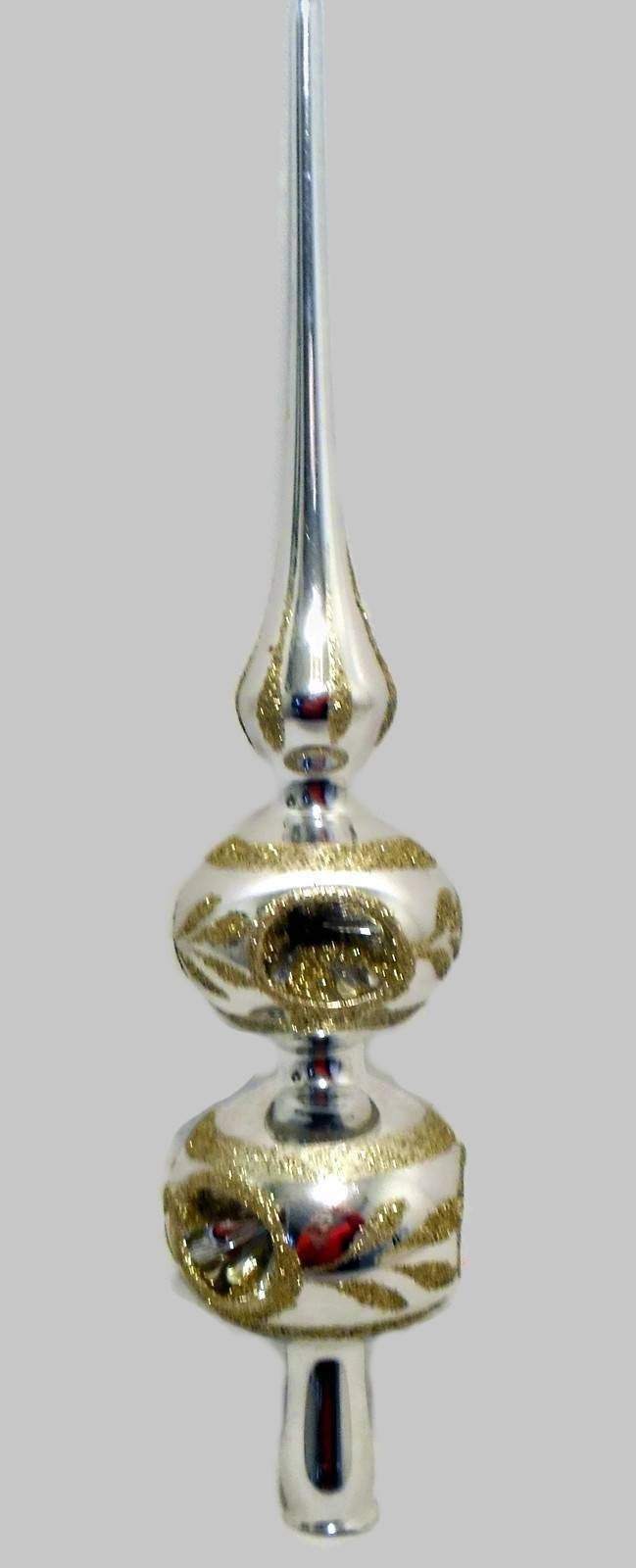 Christmas Vintage Mercury Glass Style Indent Tree Topper ...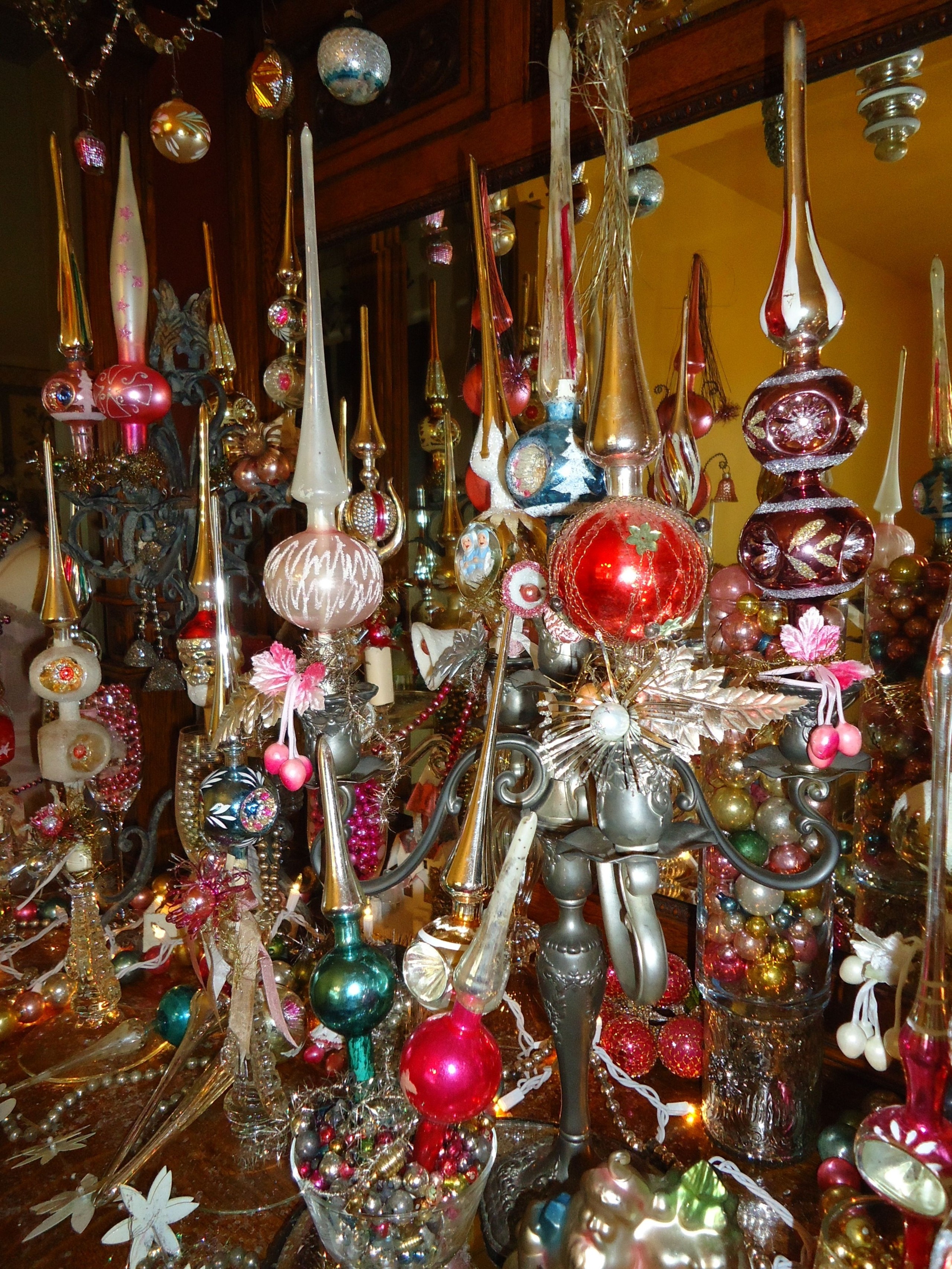 …lovely old mercury glass tree topper display, 2014 ...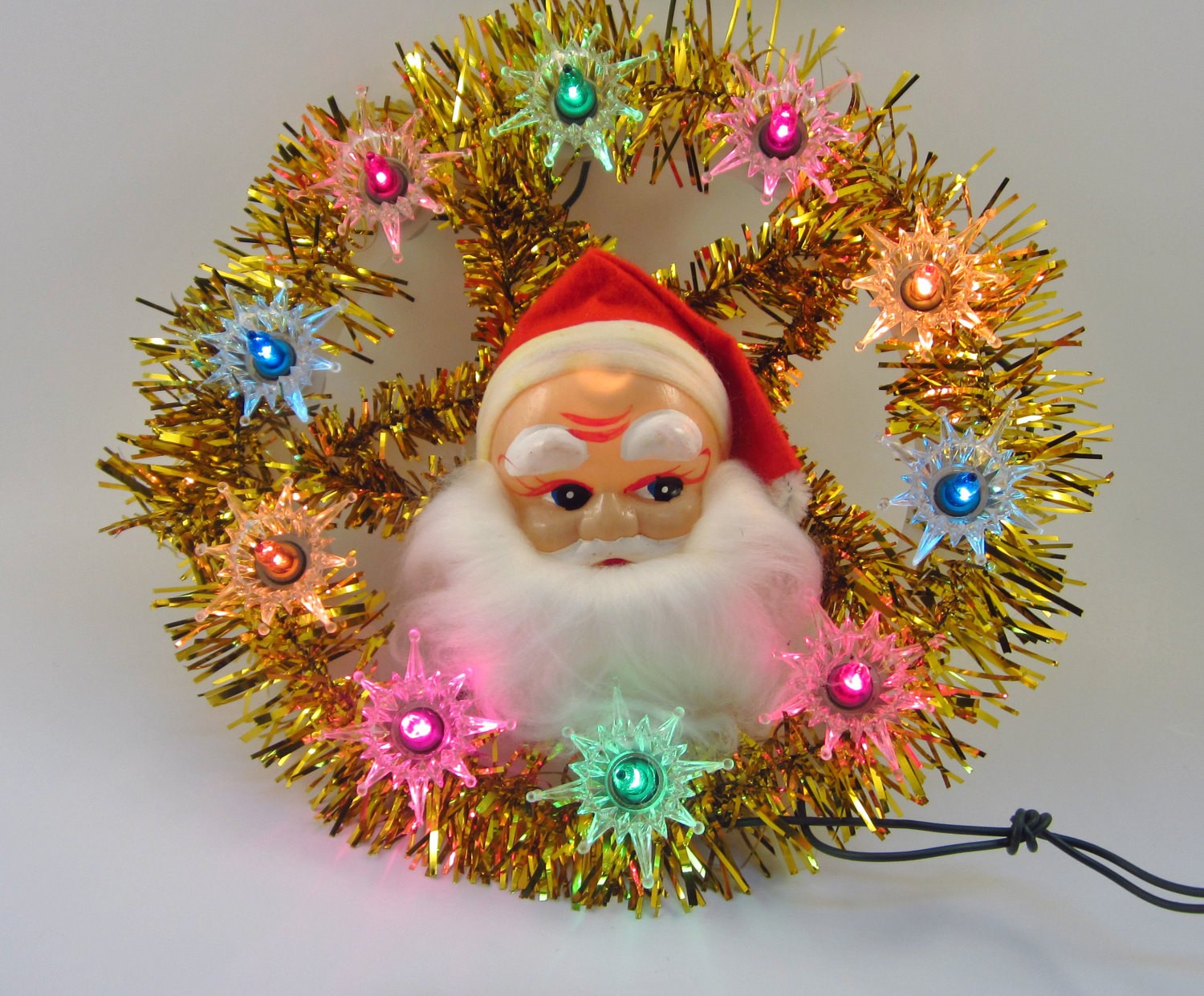 Vintage Santa Lighted Tree Topper Retro Christmas Tree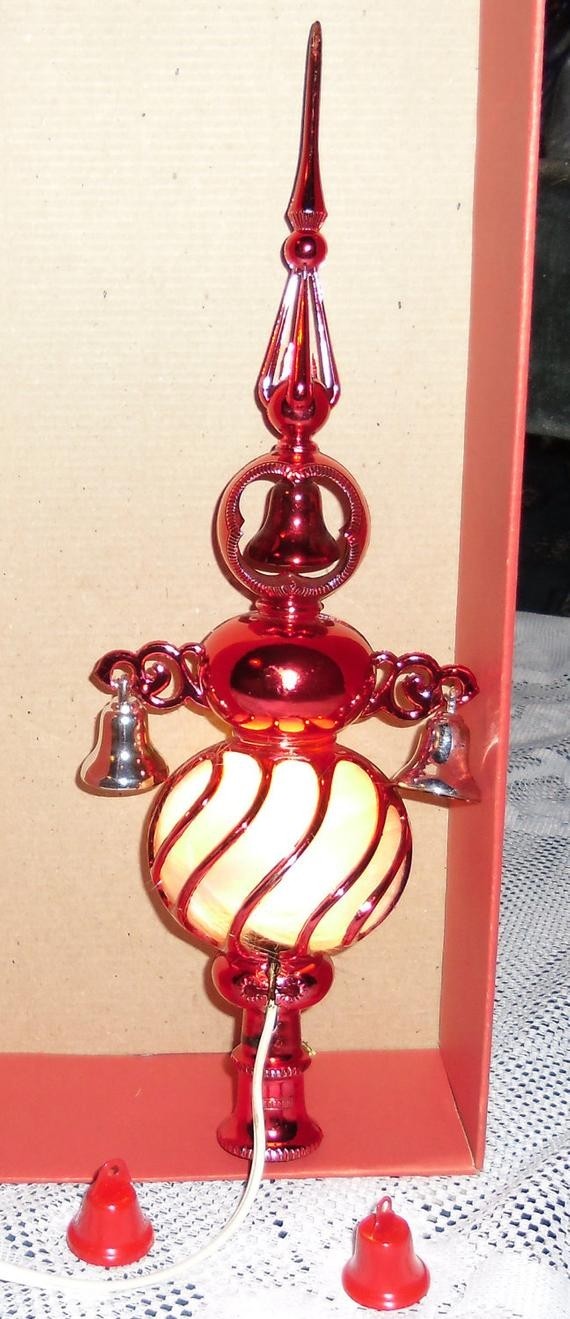 Vintage Christmas Tree Topper / Bradford Novelty Red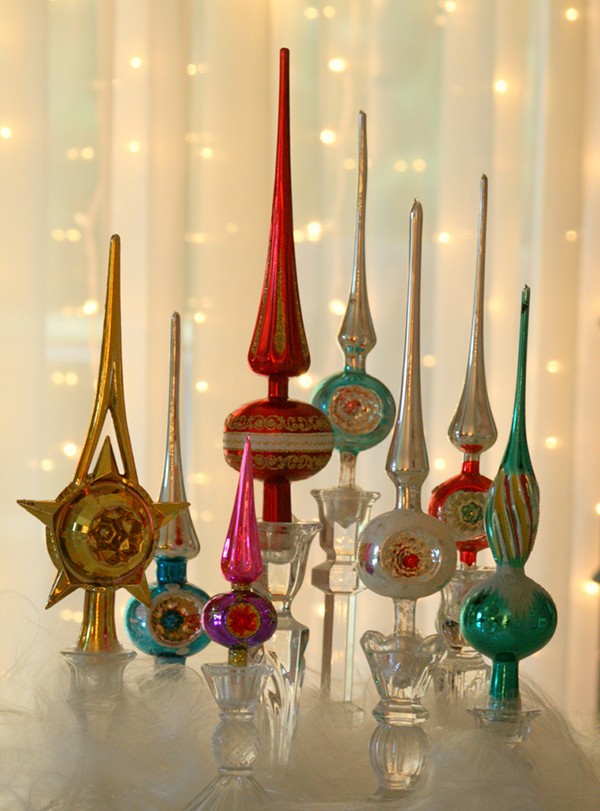 15 Crazy Christmas Tree Toppers - Oddee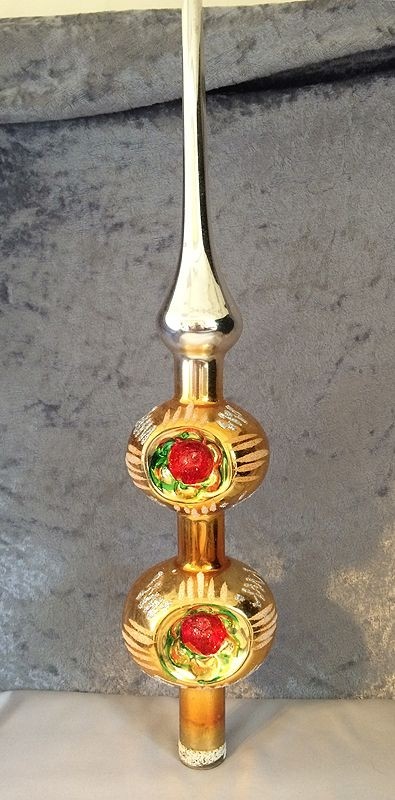 tree toppers at Cool Old Stuff for Sale, Vintage Collectibles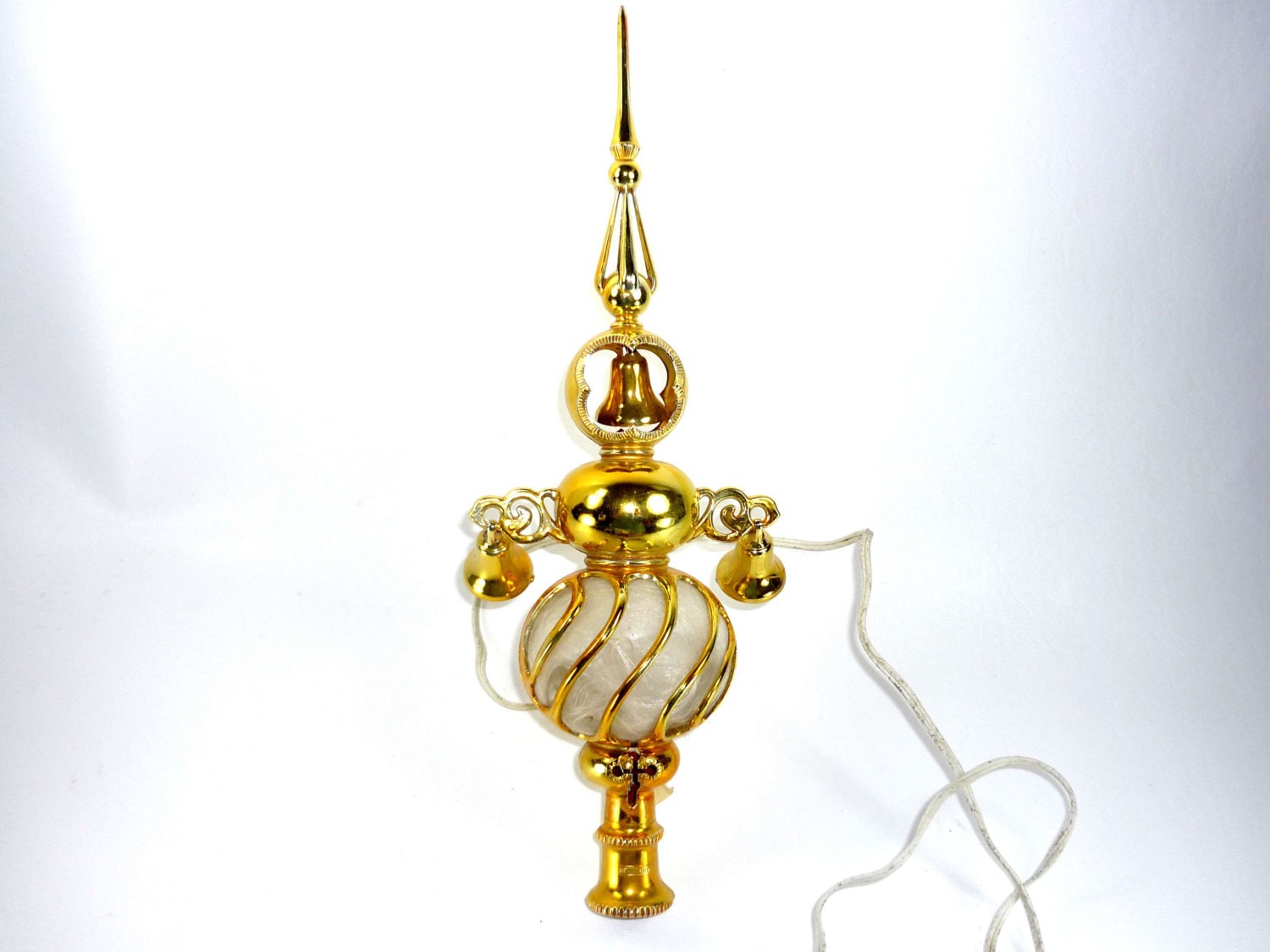 Vintage Lighted Christmas Tree Topper Gold Carillon Spire