For streamlining your office, be it at home or at a remote location, cordless has become the standard for functionality and aesthetics. Many homes have the wiring for their TVs, surround sound systems, and even their lighting installed in ways that remove the visibility of cords. But many of those components still need some source of heavy, consistent power.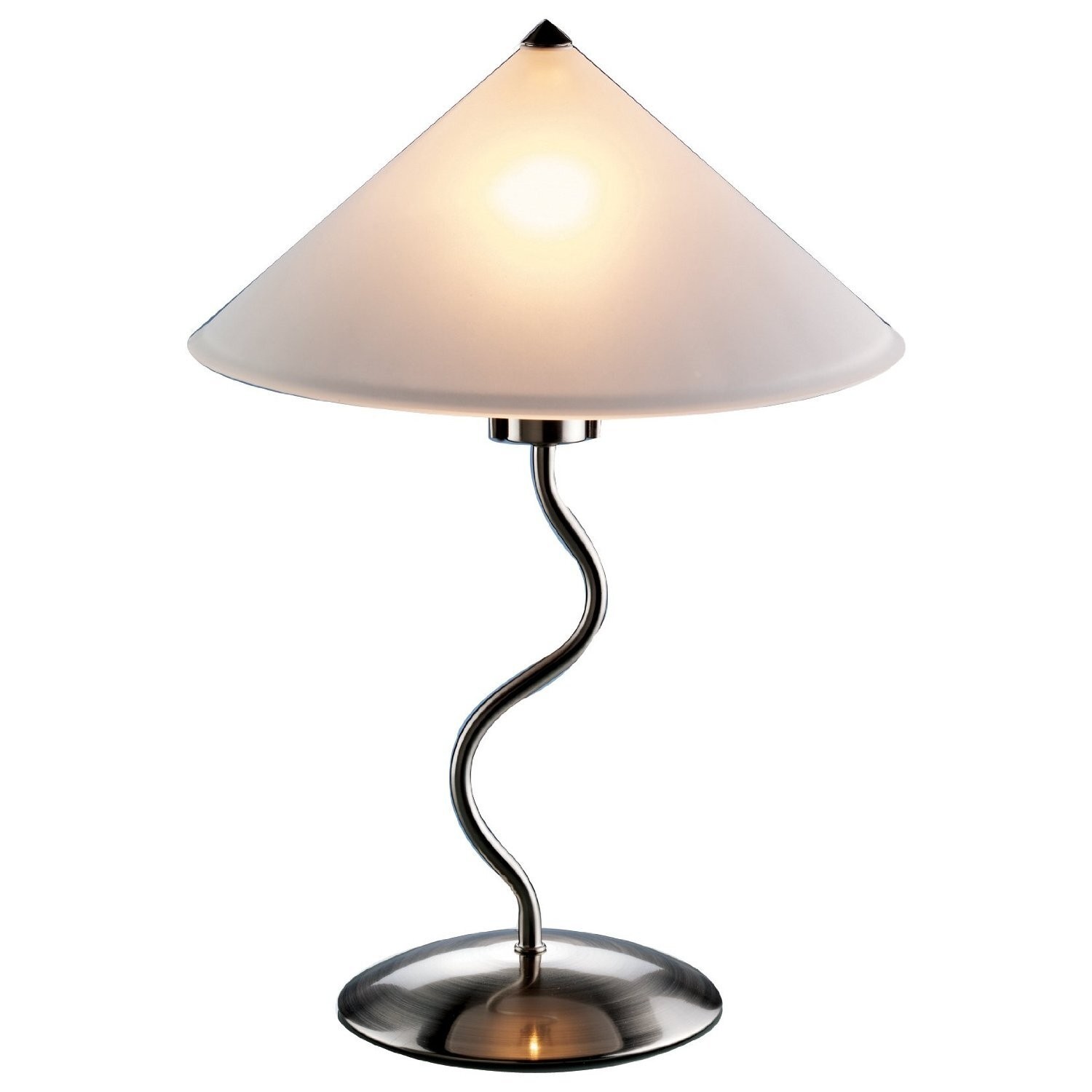 Office equipment, on the other hand, doesn't require a constant power source, and therefore is free of the encumbrance of a collection of unsightly cords. Laptops can be charged, a keyboard and mouse are now battery-powered and connected by a wireless dongle, and now, cordless desk lamps are the next item to take its place amongst cordless office work items.
Function
For the moment, let's step away from what your lamp should look like and talk about specifics. Having a better idea of the details will help you select just the right desk lamp for your needs.
Things like:
The space to be lit. While desk lamps aren't meant to light an entire room, there are some that have a very healthy glow, based on design. If you just want to light your desk space, and don't want to have it be too bright, then a medium-sized lamp that can do the job efficiently is perfect. If however, you want to cast light on several desk spaces within a short distance from the lamp, a large model with a wider glow is best. Or perhaps a model with multiple lighted heads on a single unit.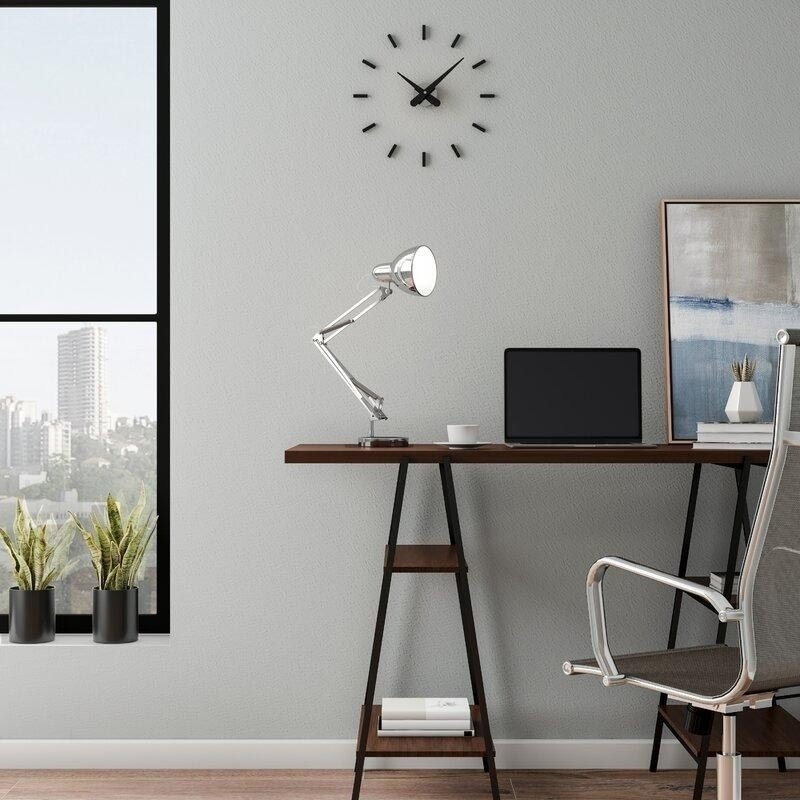 The height. A tall lamp will give you a better view across the desk and a better spread for the bulb's glow, where a shorter one will obstruct your vision, but also focus the light. Architects prefer a taller light that has easy mobility without moving the base, so that they can keep shadows to a minimum. At the same time, novelists prefer a focused light of medium height to see their writing medium mainly, and perhaps a few office supplies around the desk, like legal note pads and pens.
Height is easier to determine if you know what your desk will be used for.
LED versus incandescent. LED bulbs burn longer, cooler, and draw less power, but most are built into the light. Incandescent bulbs might be harder to find, depending on the style of light chosen, but they can be replaced when they burn out.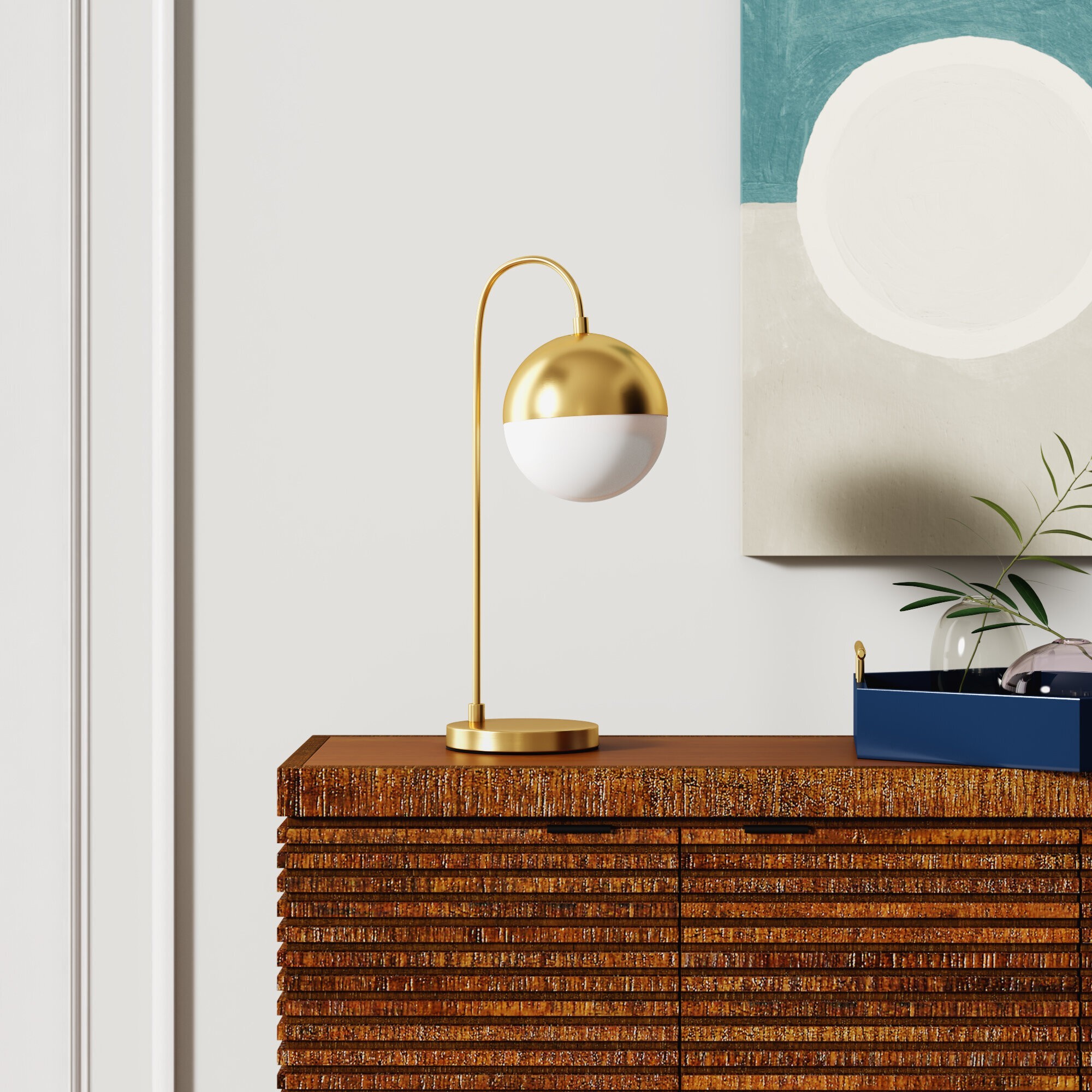 Ambient light versus task light
You might want to know if you are better off with ambient lighting or task lighting for your workspace.
Ambient light is an overall light that blankets a large area, like from an overhead fluorescent fixture. It is meant for a general level of light without focus. It is most common in kitchens but can be used in a home office as it is often used in large cubical farms in office complexes.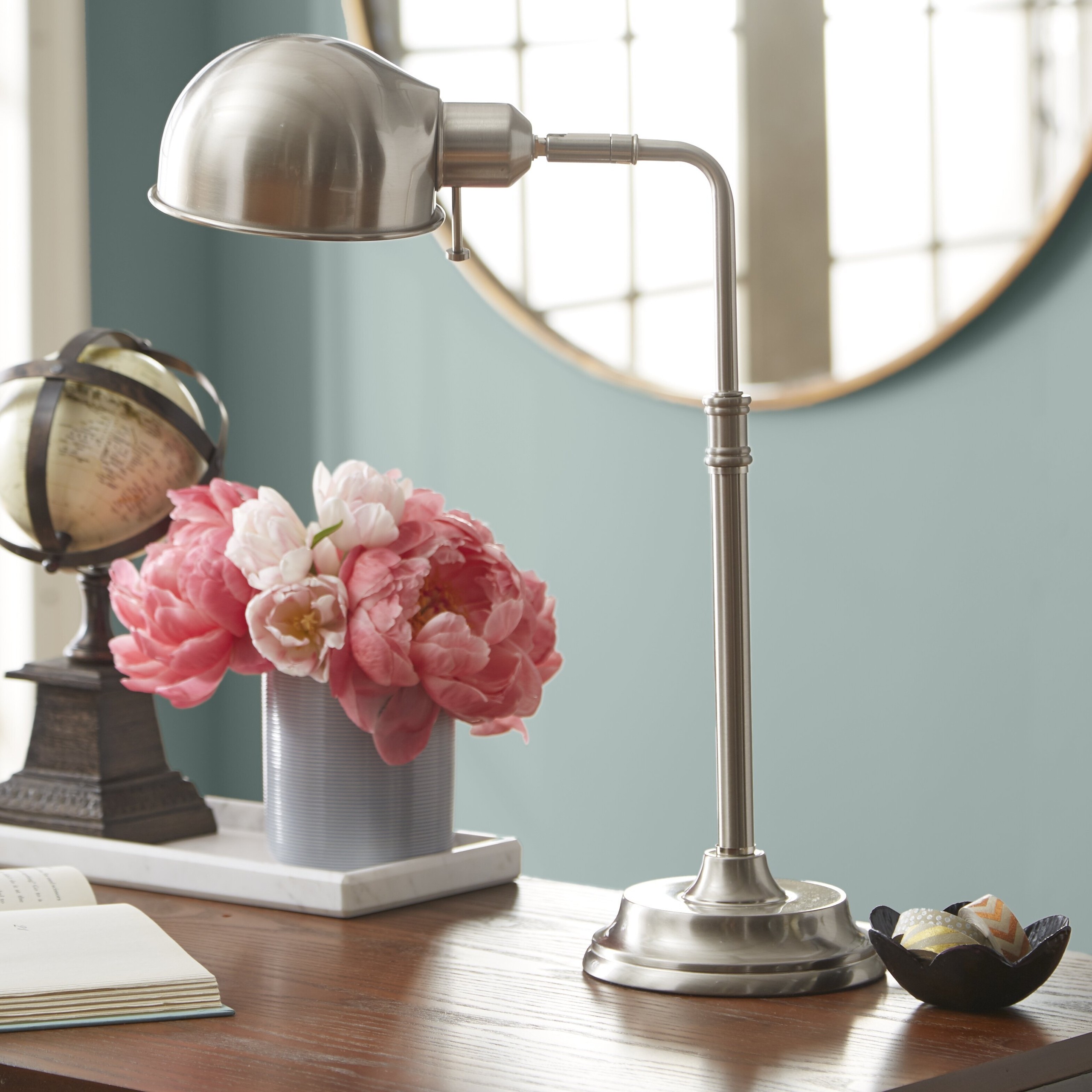 Task lighting is designed for a more focused area, the lighting is more intense, but there is no glare, so delicate tasks that require serious attention can be accomplished with ease. And it is strong enough to prevent eye-strain. Task lighting is more common in concert with decorative schemes. Floor lamps, desk lamps, and table lamps emit task light.
Style
Are you an old soul or a fan of more antique office furniture, like a roll-top desk, or a large oak writing desk? Then perhaps something simple, classic, and elegant is the style for you.
Maybe a banker's lamp.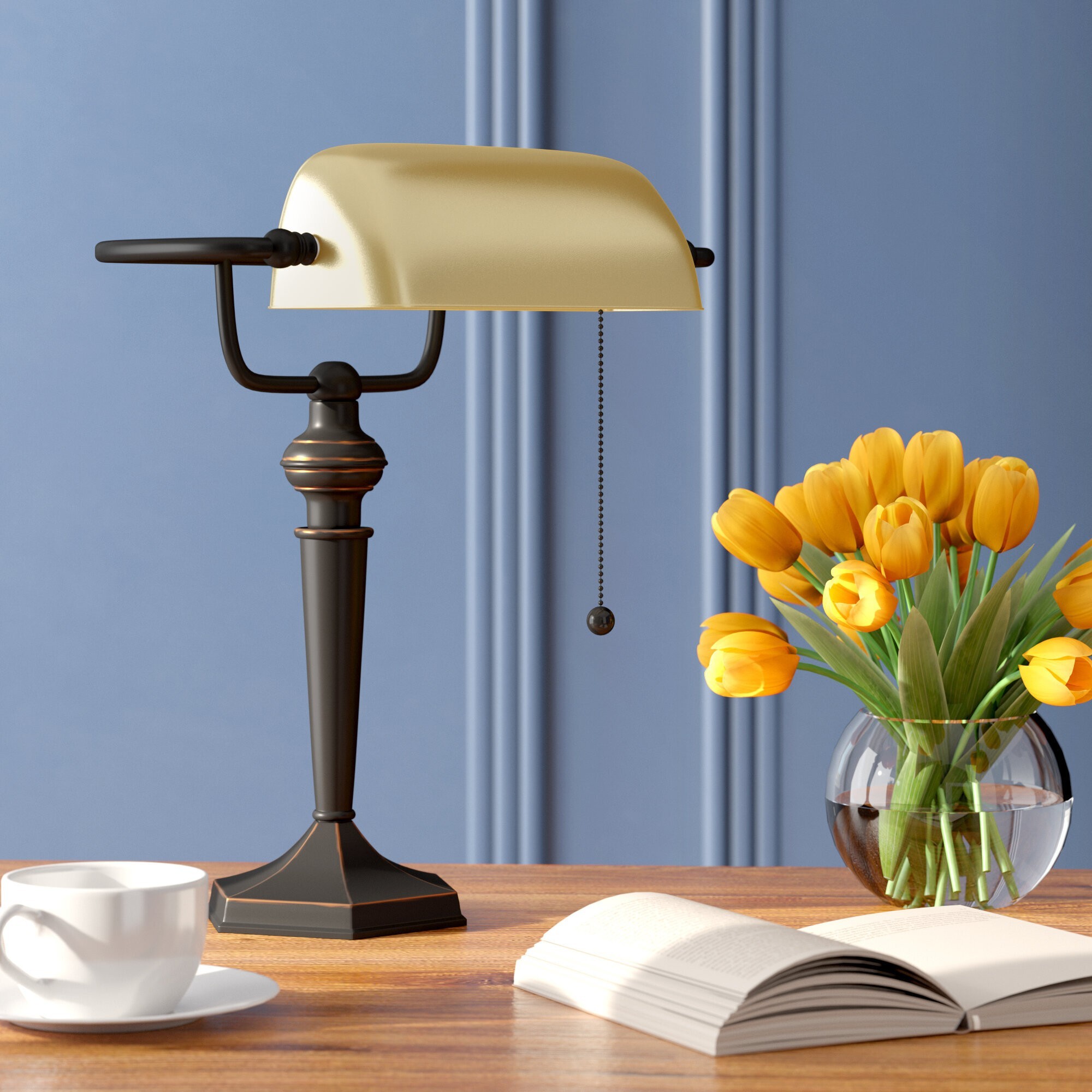 For your classic style, there are many possibilities for your next desk lamp to match your aesthetics. If you have a deep cherry, mahogany, or monochromatic color palette, and maybe implement wrought iron into the decorative scheme in your office, a black, chrome or brushed steel desk lamp would fit well. However, if you are all about oak, cedar, or maple for your desk, bookcases, and other assorted office furniture, or have a nautical theme with polished brass scattered throughout, then brushed copper, brass or gold will do your decor justice.
But perhaps the old is prologue, and you only crave the more contemporary side of office wares. You have decorated your office with all the latest and greatest, only looking to tomorrow. Everything is sterile, steel, glass, and either squared off or with a touch of modern artistry. Maybe you have a glass-top desk with metal supports or only do stark colors like all white, or all black. Then you want something more updated. Most modern lamps dabble less in vibrant colors, trending to more robotic appearances. And many collapses into themselves for convenience.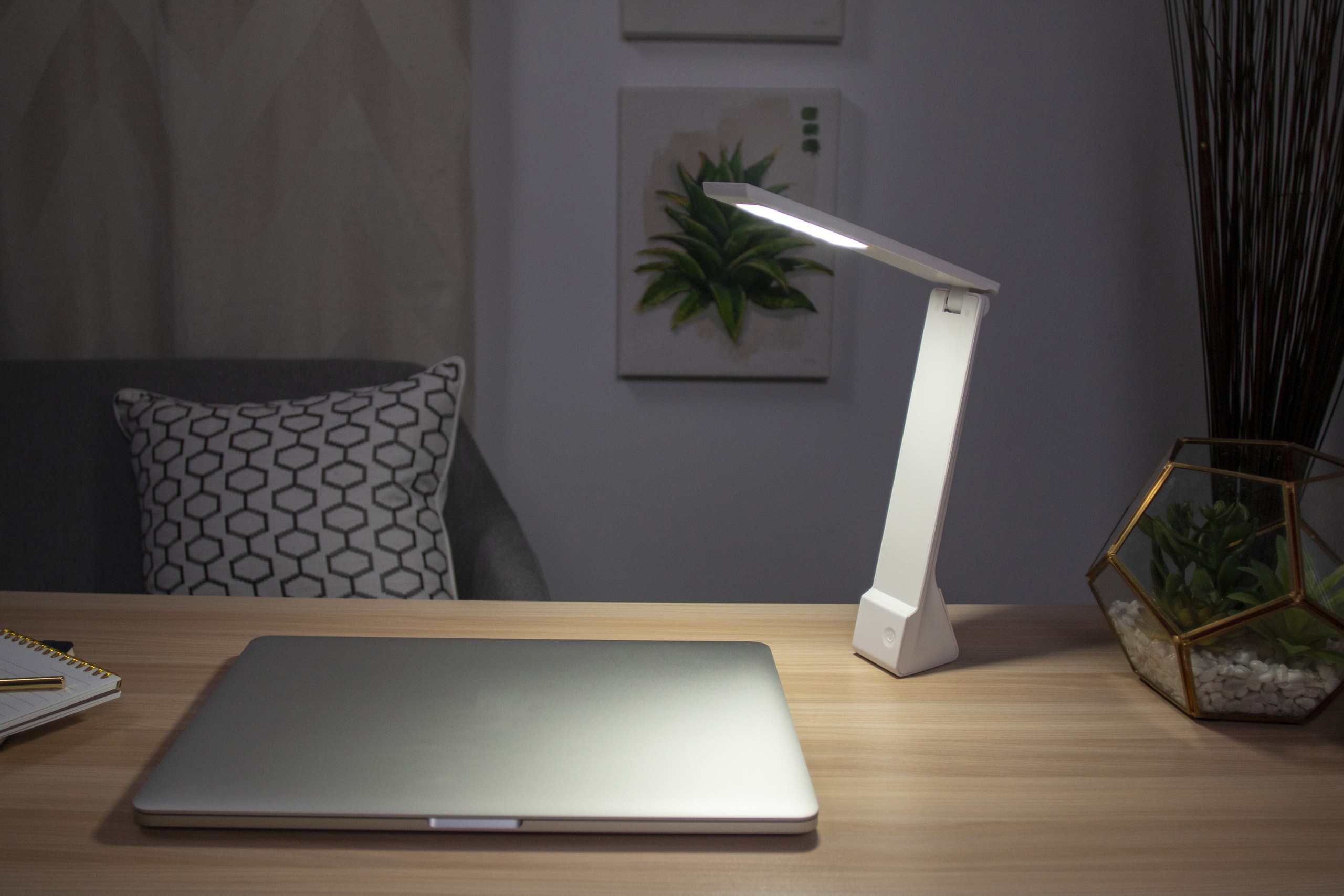 Power up
The last thing to think about when choosing your next desk lamp is power. More specifically, batteries if it needs them, or USB charging.
Older lamps, the more classic styled versions, will usually be powered by four AA batteries. They go in the base, and last for a pretty good while, but that all depends on factors like lamp usage and bulb wattage.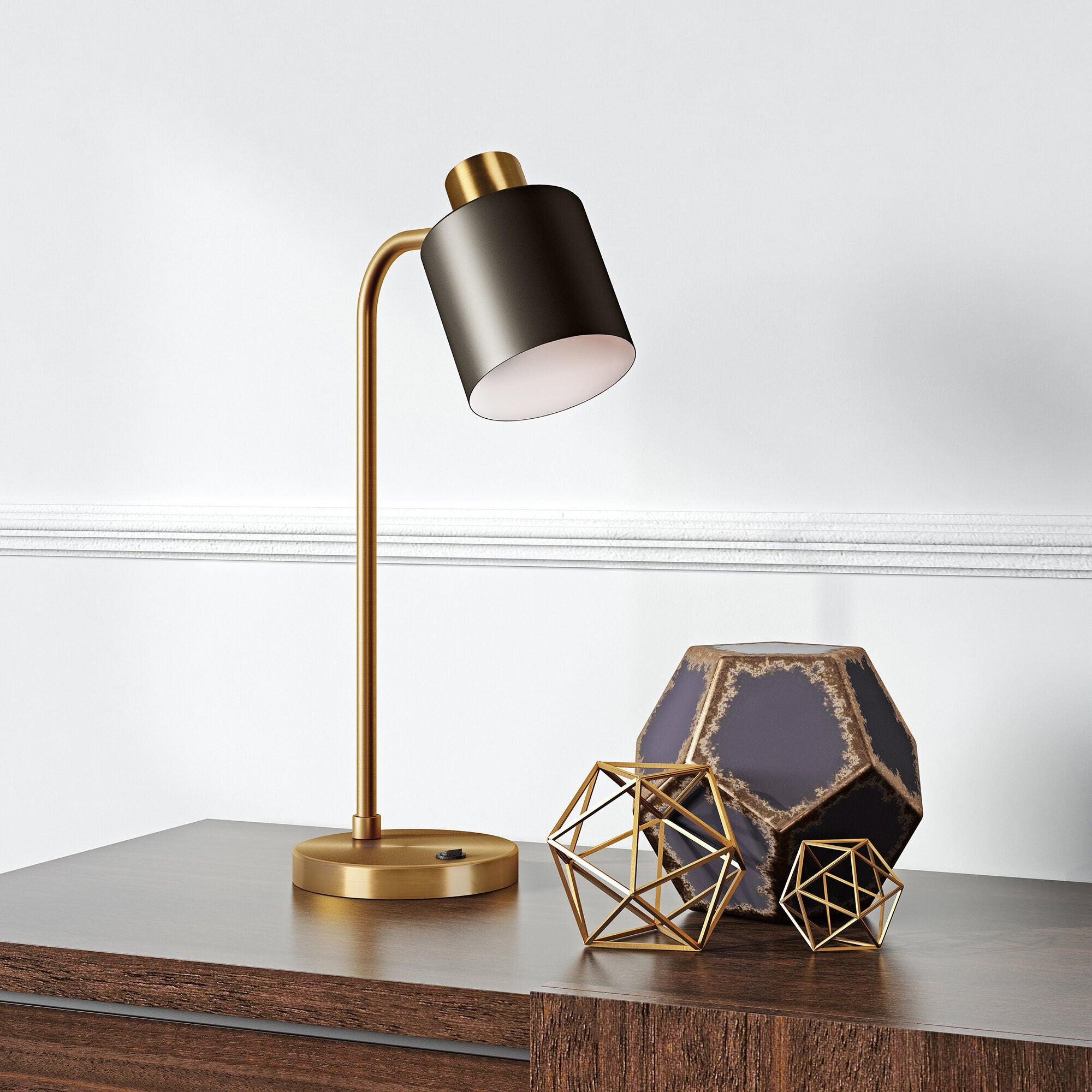 Newer more modern styles, with LEDs most likely, will be rechargeable by a USB plug-in option. It can be charged from any USB port, and unplugged when the charge cycle is complete. This is the only time when these cordless desk lamps actually need a cord. The charge can last a day or several. Once again, it all depends on use. LED's use less power, so the internal battery won't drain very fast, but still, if you leave it on all day, the laws of cause and effect come into play.
Conclusion: Make the choice based on how you feel. If you want to add something new and contemporary to your office, go cordless. Even with the batteries and charging needs, it is still a more stylish, less hazardous choice.