A home bar enables you to host intimate cocktail parties or mix up your favorite cocktails whenever you want to relax. To get the most out of your corner bar cabinet after installation, make sure your bar is well-stocked and adequately equipped. Read on to find out some of the essentialitems you should include in your at-home bar cabinet.
A High-Quality Cocktail Shaker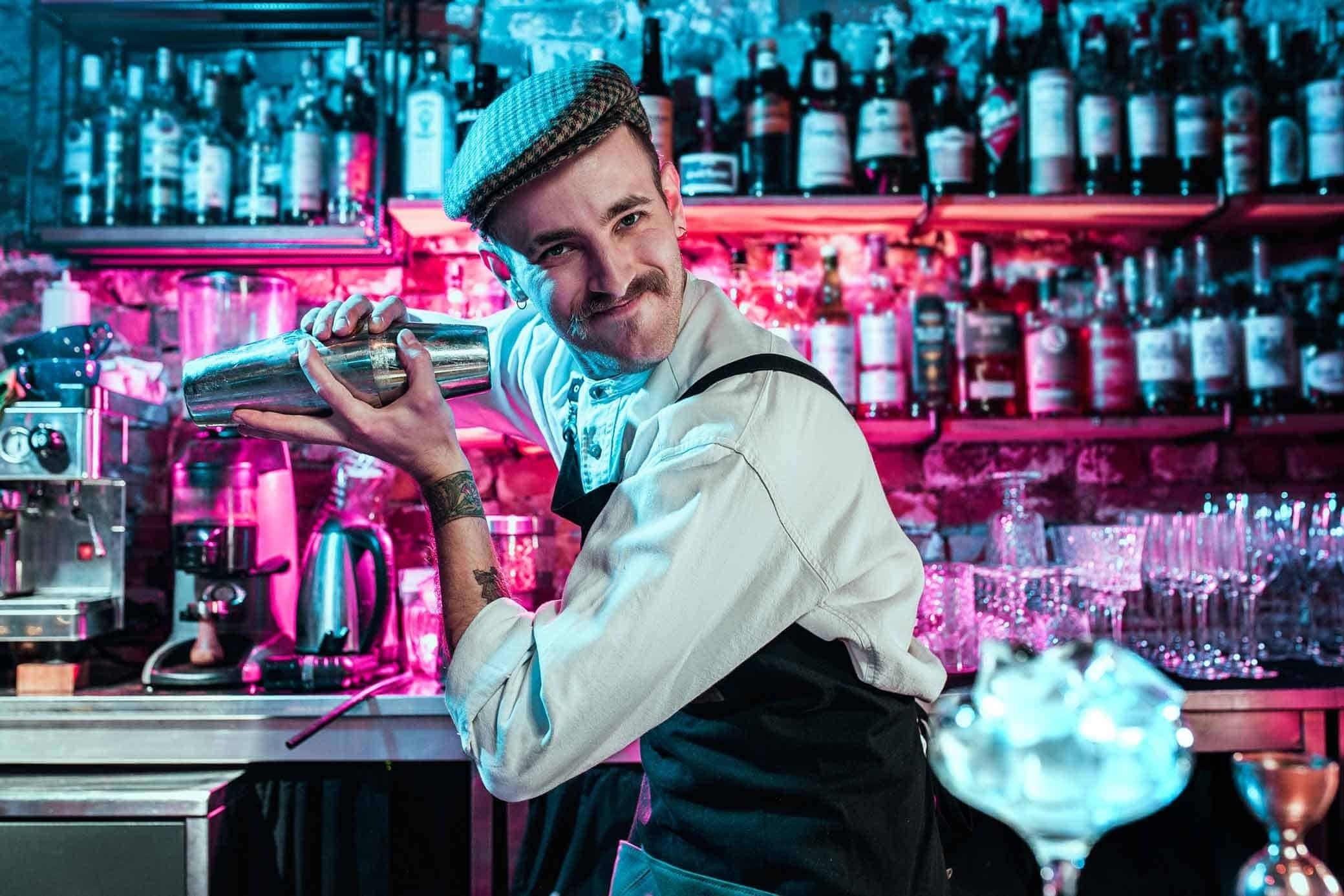 Whatever cocktail you make, chances are you'll need a shaker. There are several different types of cocktail shakers, but if you want to create professional-standard drinks, opt for a Boston-style shaker.
This 2-piece set uses either a single metal tin and a 16 fl. oz. glass or two metal tins that stack on top of each other. One container is smaller than the other, so you never need to worry about the component parts sticking together or spilling your ingredients.
Once used, you can easily clean and stack them on top of each other, and they'll take up very little space in your corner bar cabinet.
Citrus Juicer
Many of the best cocktails call for a dash of something fresh and citrusy. Don't make the mistake of buying bottled lemon or lime juice from the supermarket. Your drink will taste much fresher if you squeeze the juice yourself.
Store your citrus juicer or zester in your bar cabinet. Choose a compact device, so it doesn't take up too much space. When you want to make a refreshing gin and tonic or a sweet daiquiri, you can quickly juice half a lime and treat yourself to the vibrant, tangy taste you love.
If you're a fan of tequila sunrises, hurricanes, and mimosas, you should get a juicer that can accommodate oranges as well.
Ice Bucket
One of the best ways to relax on a hot summer's day is with a cold, iced cocktail, but if you're making mojitos or Moscow mules for all your friends, the last thing you want to do is keep going back to the freezer to get more ice.
Top-quality ice buckets have a substantial ice capacity and feature insulation to keep it from melting while you mix ingredients and create refreshing drinks for your guests. Try to get a bucket that comes with tongs or a scoop, so you don't have to touch the ice with your hands as you move it into the cocktail shaker.
A Variety of Drinking Glasses for the Corner Bar Cabinet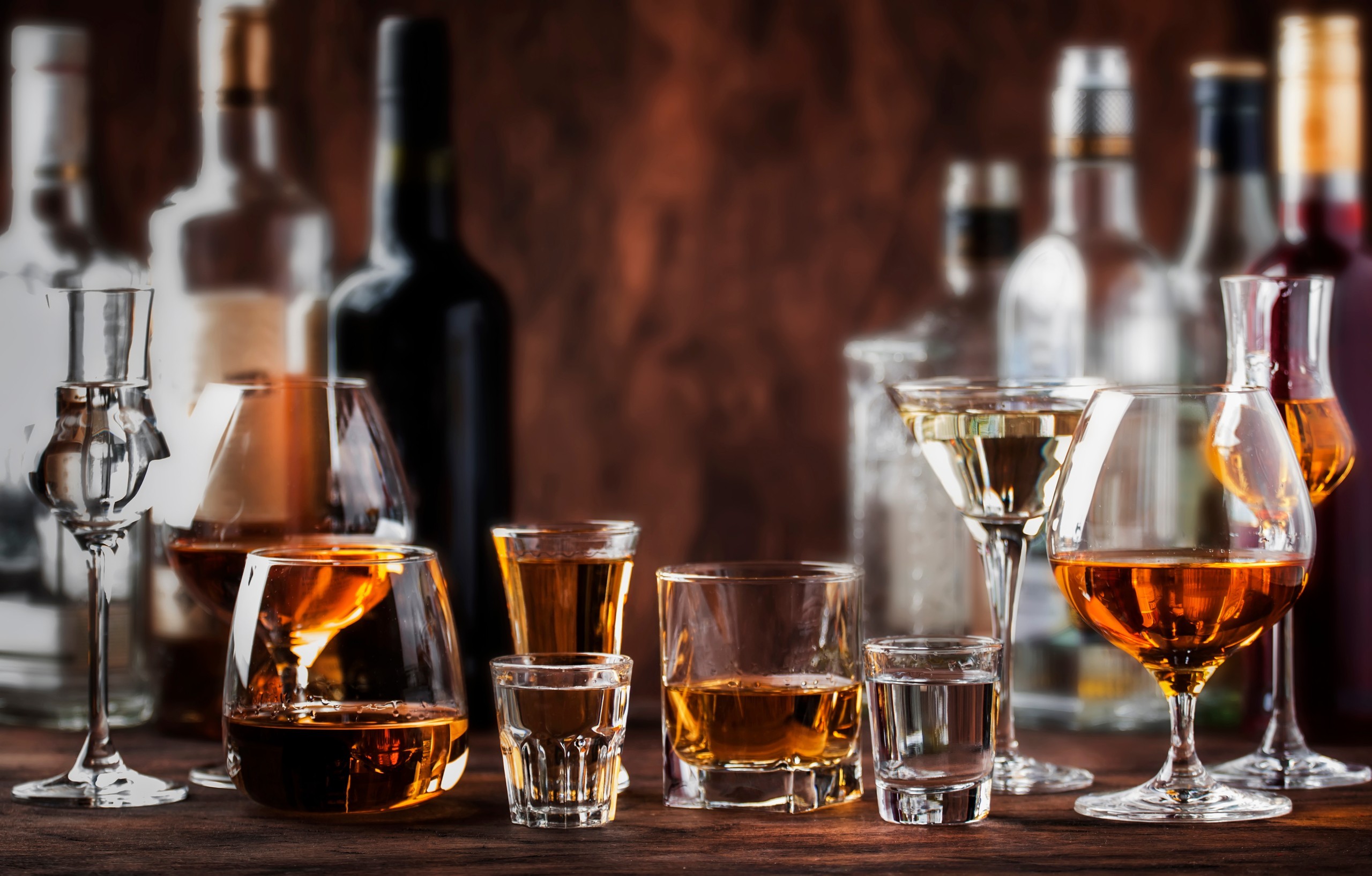 The best home bars have a wide variety of drinking glass-types, ranging from whiskey tumblers to tall, elegant highballs.
If you're a fan of anything neat or on the rocks, get a set of single rocks glasses. These hold a lot of ice and have a weighty base that sits perfectly in the palm of your hand.
Those looking to create more complex cocktails need coupe glasses, with their rounded design and delicate stem. These glass-types are perfect for chilled drinks like a sidecar or Pisco sour.
Prosecco and champagne fans should invest in some well-made flutes, while gin enthusiasts will want to buy a set of Copa de Balon glasses and some high-quality Collins options.
Chopping Board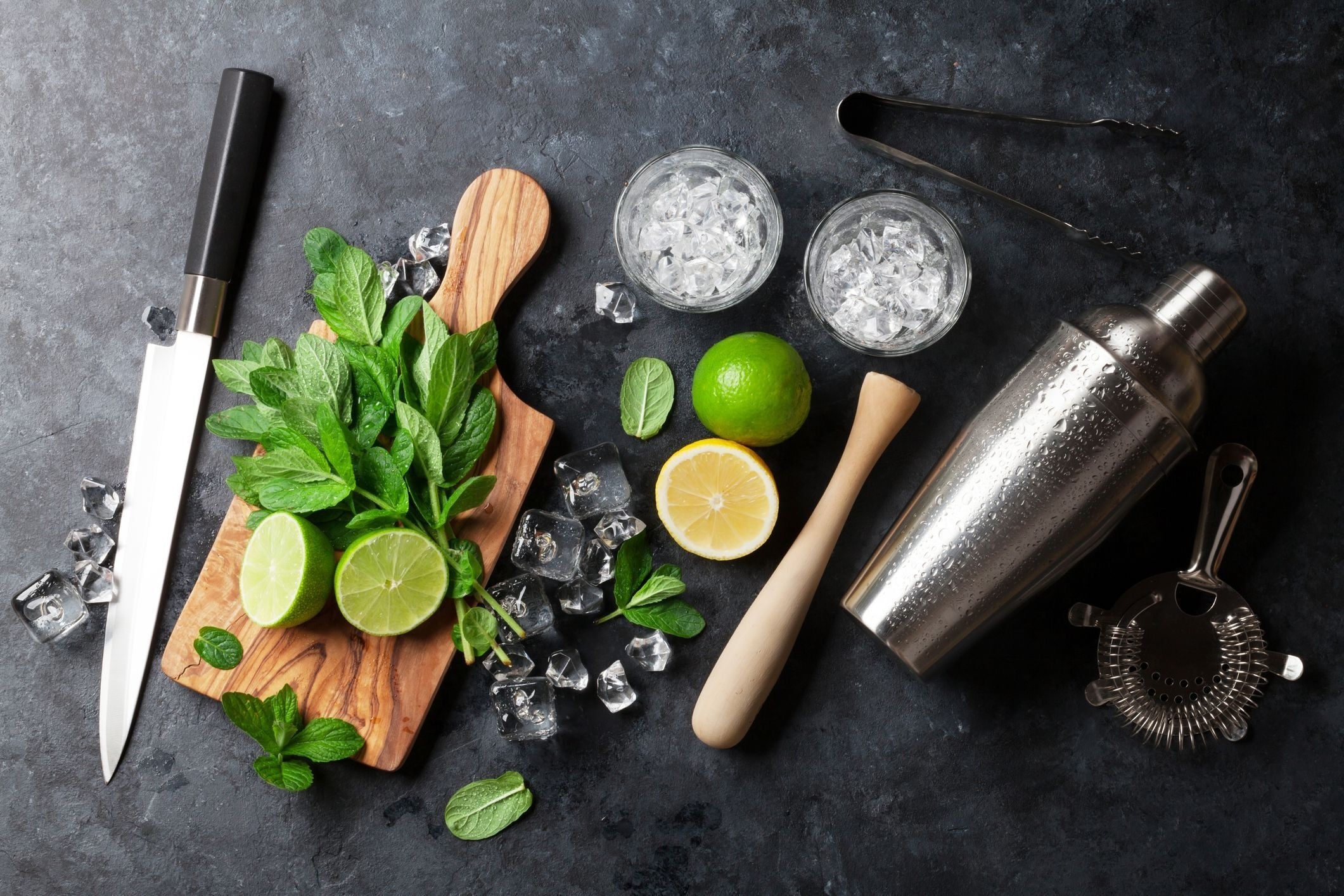 If you're serious about creating tasty, well-balanced drinks, you'll need a chopping board so you can prepare your garnishes.
Whether you need to add a slice of lemon to a vodka tonic or muddle a few mint leaves in with that gimlet to give it an extra dash of flavor, you should invest in a durable, lightweight board and a sharp knife.
Make sure you've got a zester or peeler on hand as well so you can create a decorative orange twist or lemon whirl for the top of your drinks. A floating orange peel can add an aromatic, citrusy flavor to your cosmopolitan or old fashioned cocktail.
A Muddler & Jigger
Any top-quality at-home bar should have a muddler. You use this product like a pestle to crush and mix various fruits, herbs, and spices, releasing their essential oils into the cocktail.
Fans of mojitos, mint juleps, caipirinhas, and whiskey smashes need to invest in a durable and effective muddler. Bamboo muddlers are sustainable, lightweight, and water-resistant, but stainless steel options tend to be easier to clean.
You should also include a steel jigger. This utensil is a vital bartender's tool that allows you to measure out shots of alcohol. Although you've got a full license to free pour spirits in the privacy of your home, you should still measure out the composite ingredients of your cocktails. If you don't, you'll throw off the balance and flavor of the drink.
Classic Base Liquors
You'll need to stock your bar cabinet. People often don't know where to begin when it comes to building their liquor collection, so it's best to start simple.
Make sure you've got a range of the classic cocktail spirits so you can make most standard drinks. Vodka is a great place to start. It's a highly versatile and affordable liquor that heightens the flavor of tonic, soda, and citrus mixers. Try to get a couple of tasty gins, including a London dry gin, a cucumber-flavored distillation like Hendricks, or a minty, fruity option like The Botanist from Islay.
You should also have a Blanco tequila for margaritas and a couple of white rum bottles for daiquiris and mojitos. Add a spiced, dark rum option as well, for those dark and stormy drinks.
For whiskey, it's best to go with personal preference. If you love old fashioneds and Manhattans, invest in some high-quality rye whiskey. If you prefer savoring a dram neat or on-the-rocks, choose a Scottish Lagavulin or Glenlivet. Those who like peaty Scotch will adore the Macallan 18-year old.
Remember to buy a bottle of bitters for your at-home bar. Lining your glass with this liquid adds an intense, flavorful edge to any cocktail. You'll also need some Maraschino cherries for your Manhattans and gourmet stuffed olives for your martinis.
The Takeaway
Setting up your at-home bar can feel like a daunting task, and sometimes it's hard to know where to begin. The best thing to do is start with the basics. Stock your bar cabinet with a few core spirits, a decent variety of glassware, and some key drink-making tools.
Once you've covered these bases, invite your friends and family over for some muddled cocktails and board games, or sit back on your couch with a good book and an even better Scotch on the rocks.