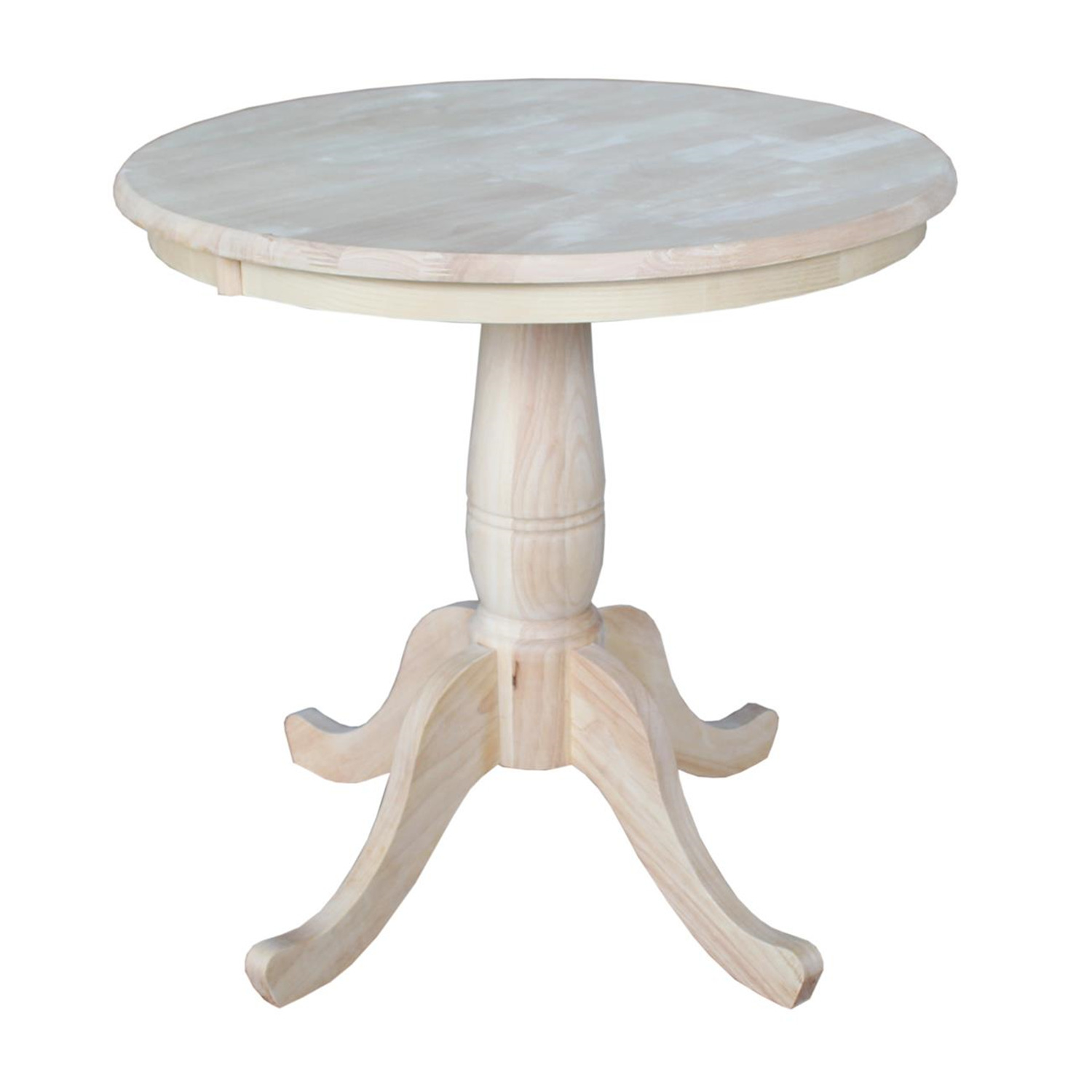 Pedestal Dining Table
Simply beautiful dining table featuring sturdy frame made of wood, reliable four-legged base, spacious table top, and interesting design providing raw simplicity and subtle beauty. Very durable and visually appealing item.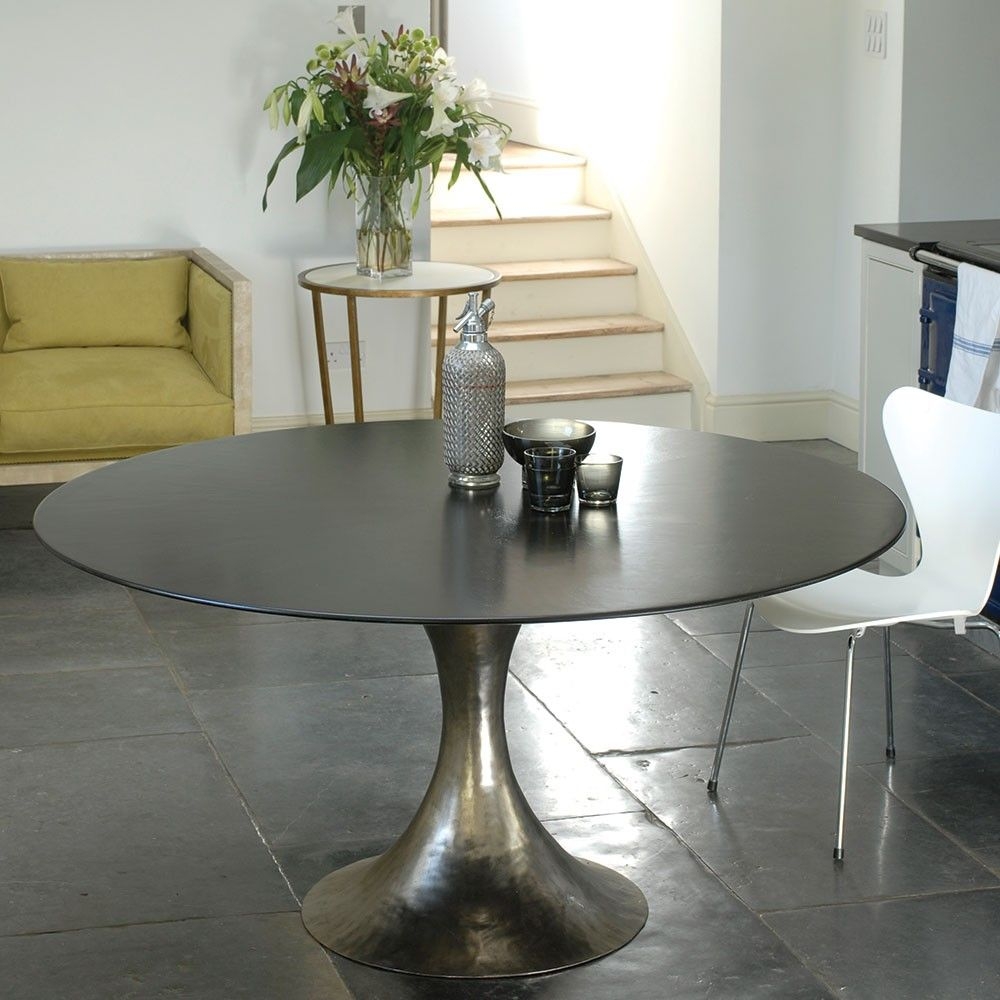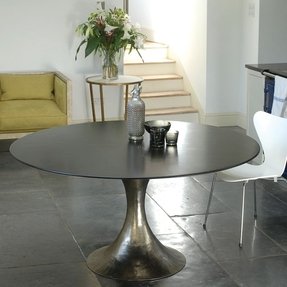 The slender pedestal leg and the spacious round top of this contemporary English style dining table with metal delight. The whole is presented phenomenally, bringing a unique atmosphere to the decor.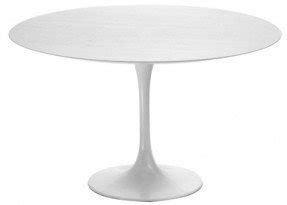 This modern pedestal round dining table sports a simple and unassuming design that is still one of the most eye-catching pieces you can choose for your interior. It comes with a neutral white finish and is just simplicity at its finest.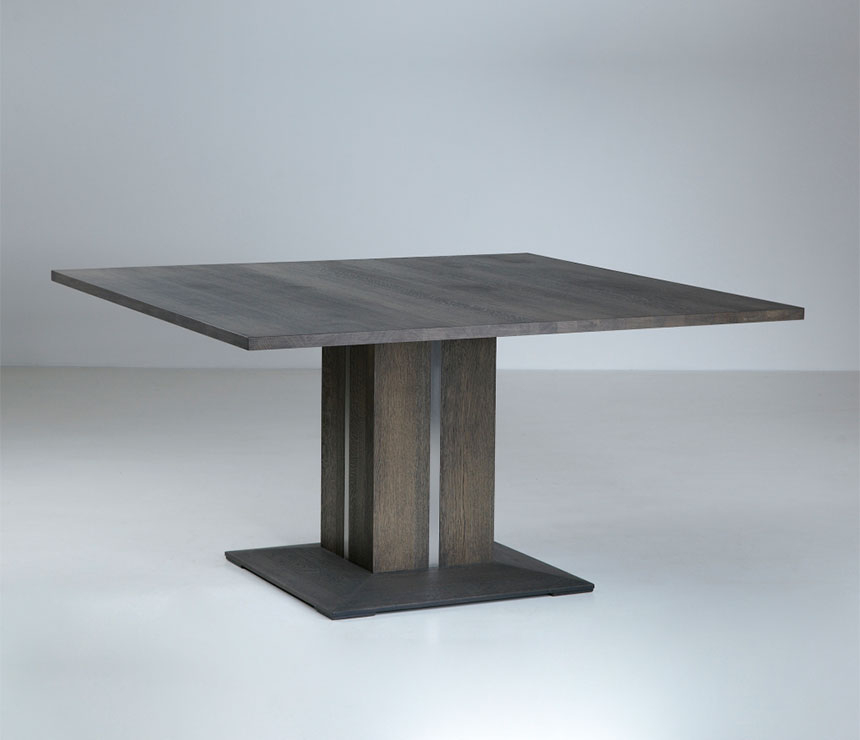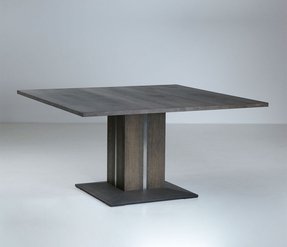 With this large dining table, your dining room will be sparkling with geometric accents and contemporary craftsmanship. Designed of sturdy wood in distressed finish, the table has a square top, and a thick pedestal with a square flat base for stability.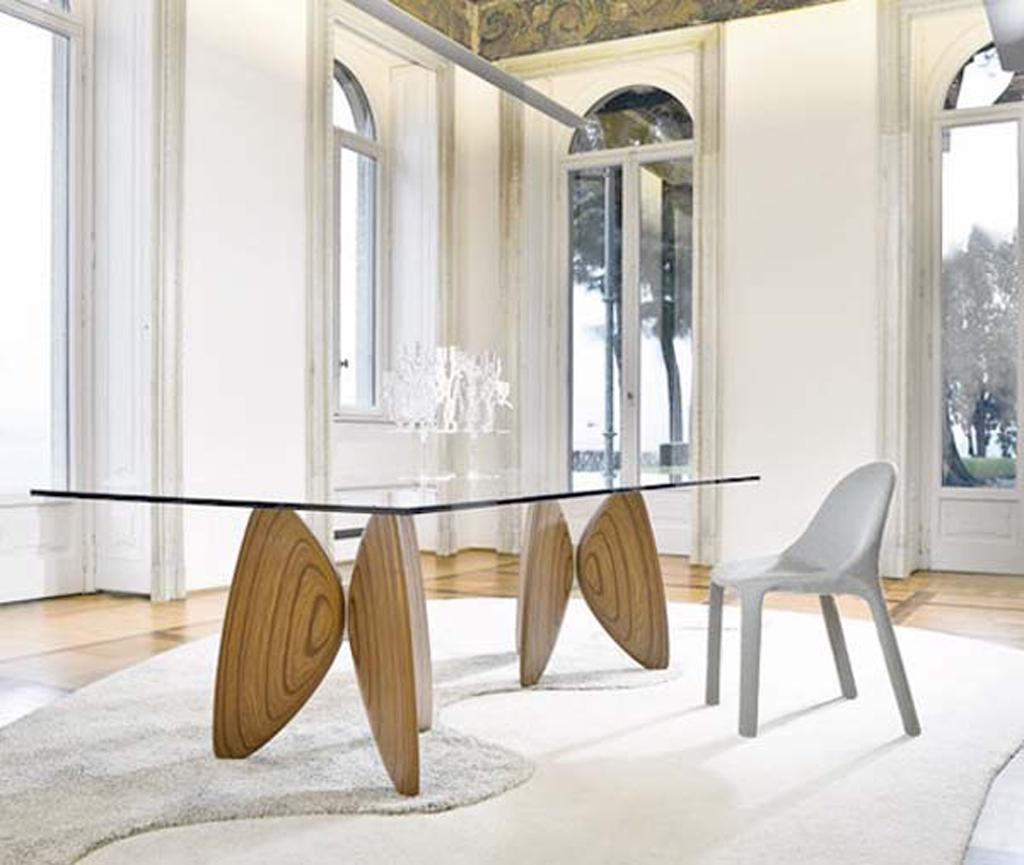 Ultra-modern pedestal dining table featuring an elongated rectangular design. The table is supported by four large wooden supports and comes with a neatly polished tempered glass top for elegance and class. It can seat at least five or six people at any given time.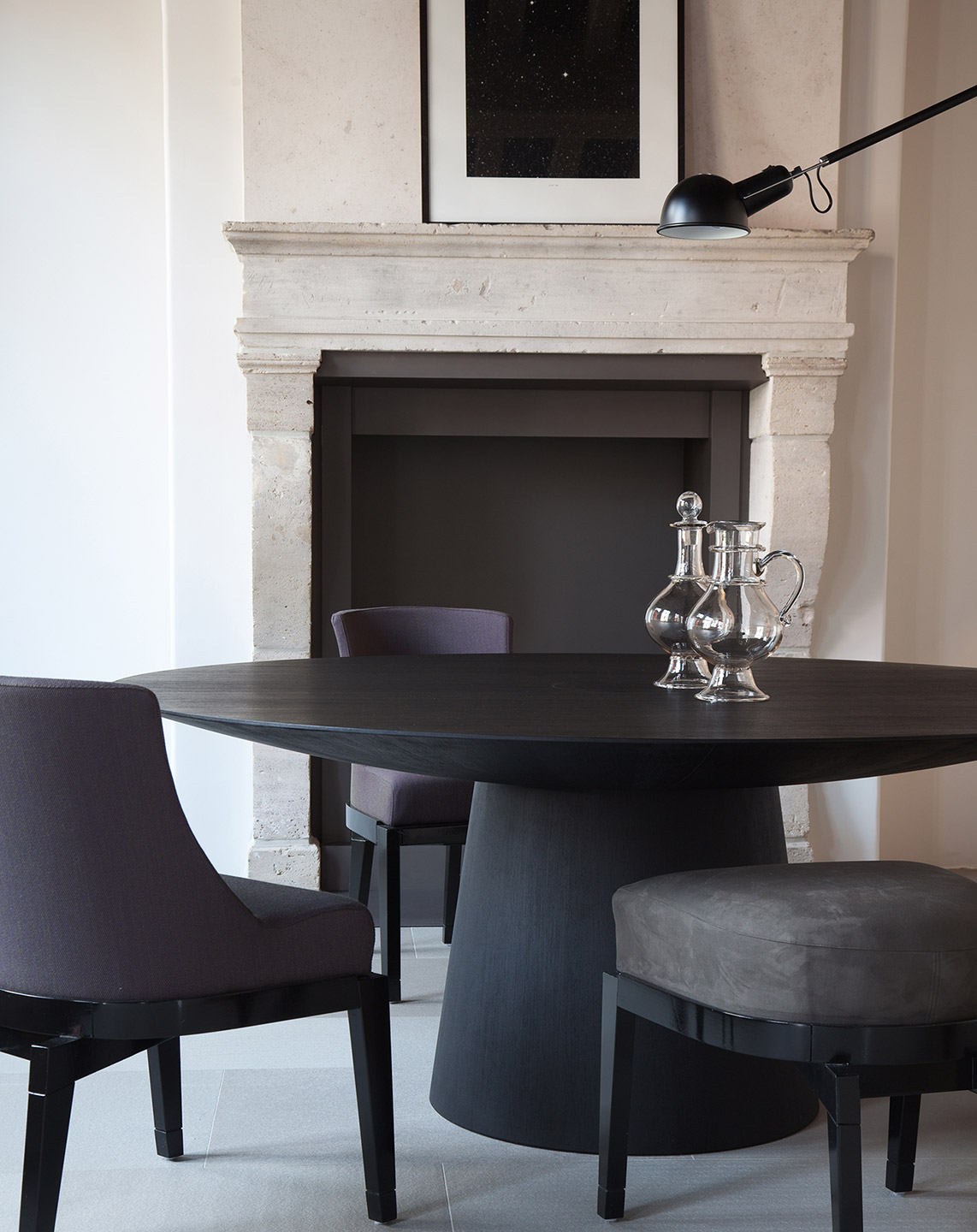 A fabulous addition for contemporary dining rooms, excellent for hosting close family gatherings and smaller events. This large table comes with a round top supported by a drum-like pedestal base - all crafted of espresso-finished wood.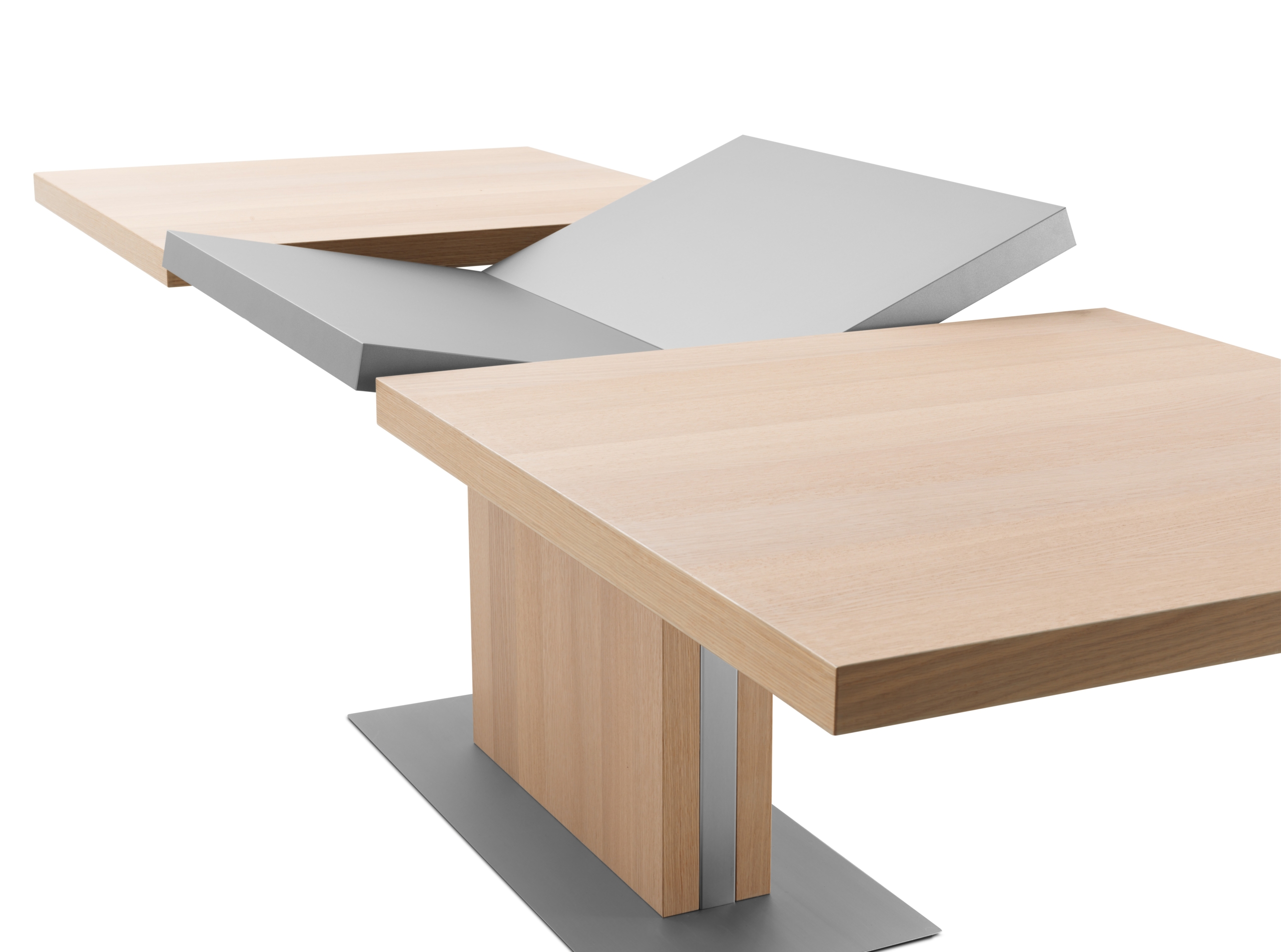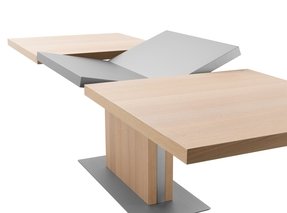 A contemporary dining table with an extendable structure, making it easy to transform when more space is needed. The frame of the table is made out of a combination of pine wood and stainless steel, giving it a unique look.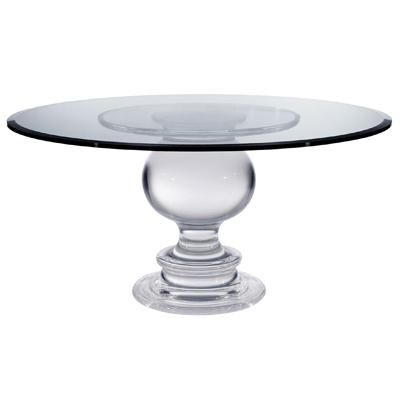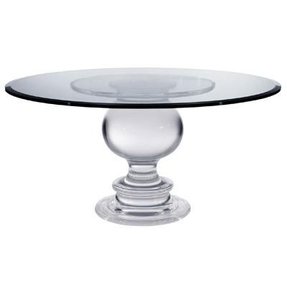 A traditional silhouette presented in a contemporary way. This round acrylic dining table will create an eclectic, refined accent wherever appearing. It can smoothly gather 4 people.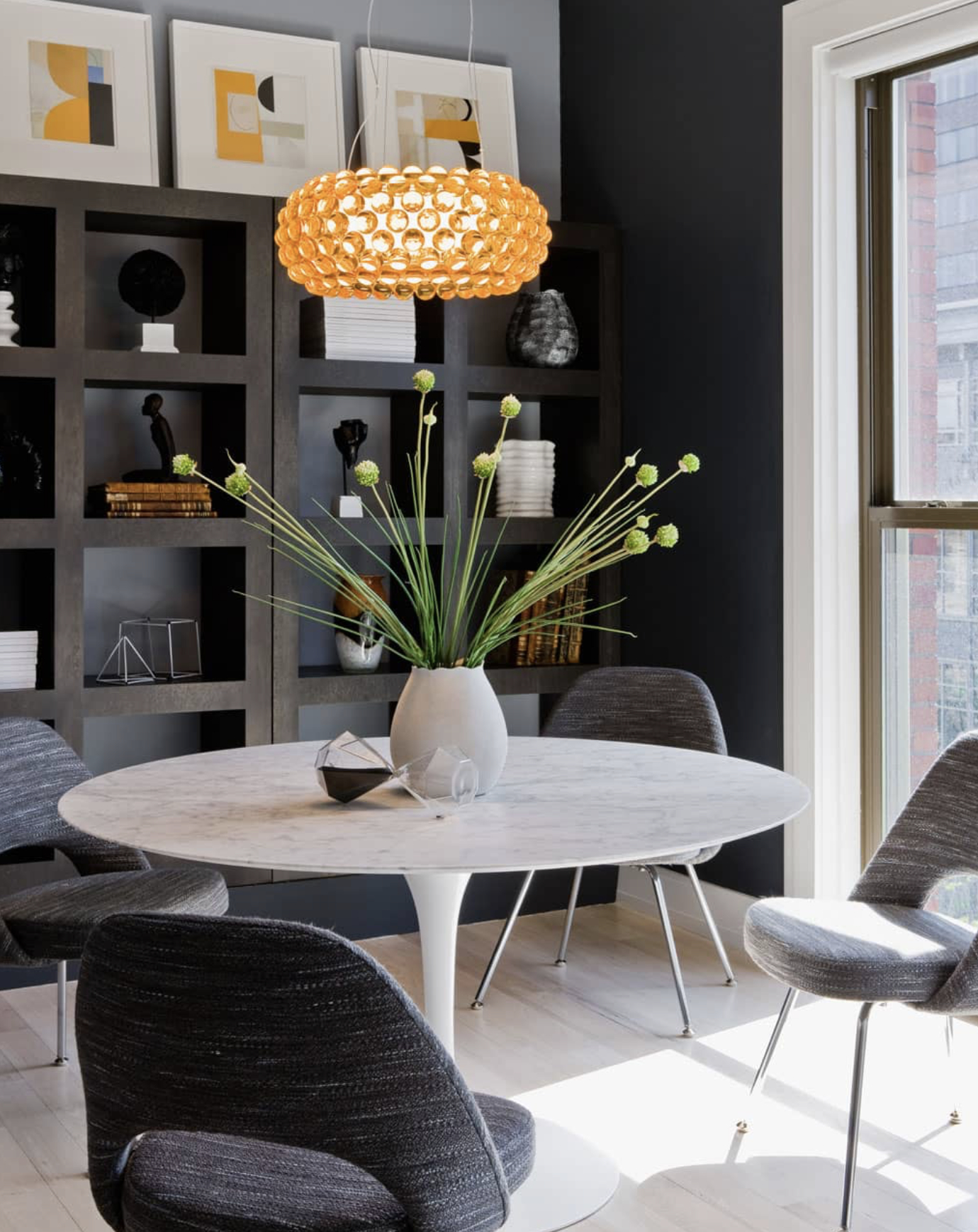 Contemporary pedestal dining table, perfect for any contemporary living room. White colour makes it elegant and subtle, while the interesting shape keeps it interesting.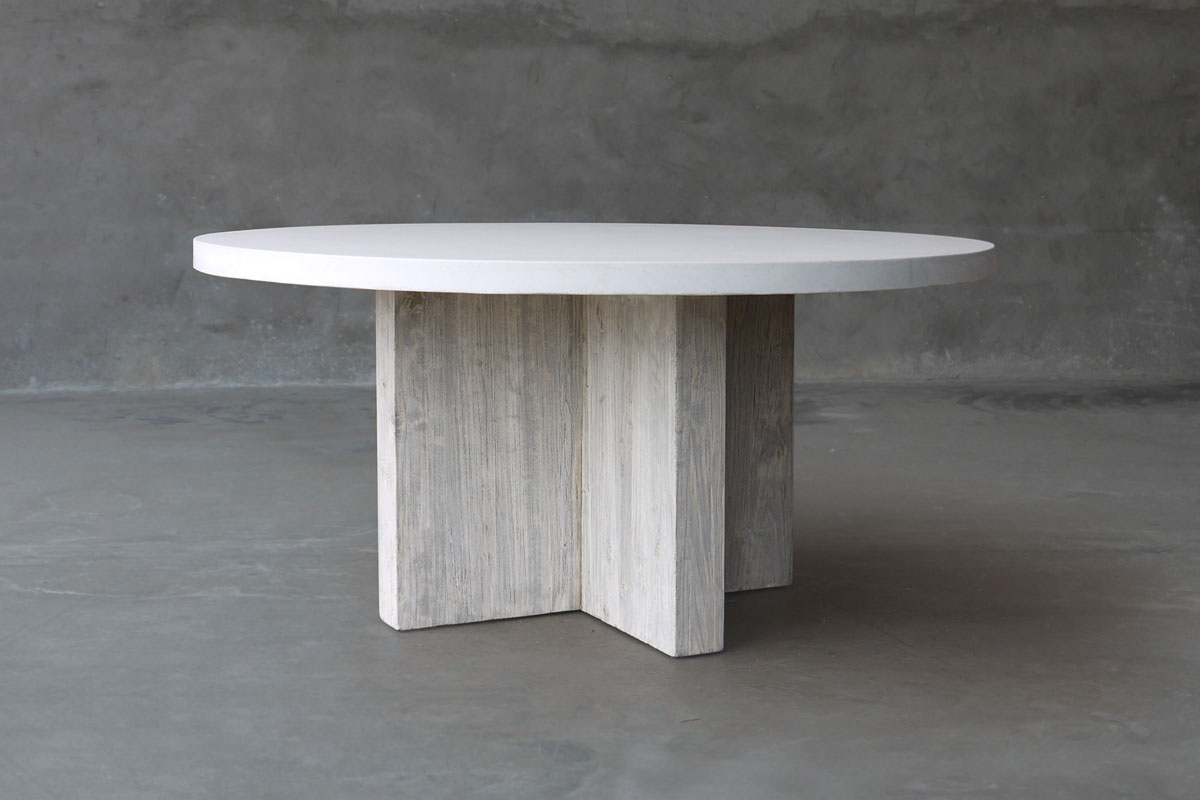 White is modernity, peace, and harmony - this is needed at the family table,too. Ass well its round shape, open for all. White and round top - are included in this wooden modern reclaimed elm wood pedestal dining table, with a base in a form of "T".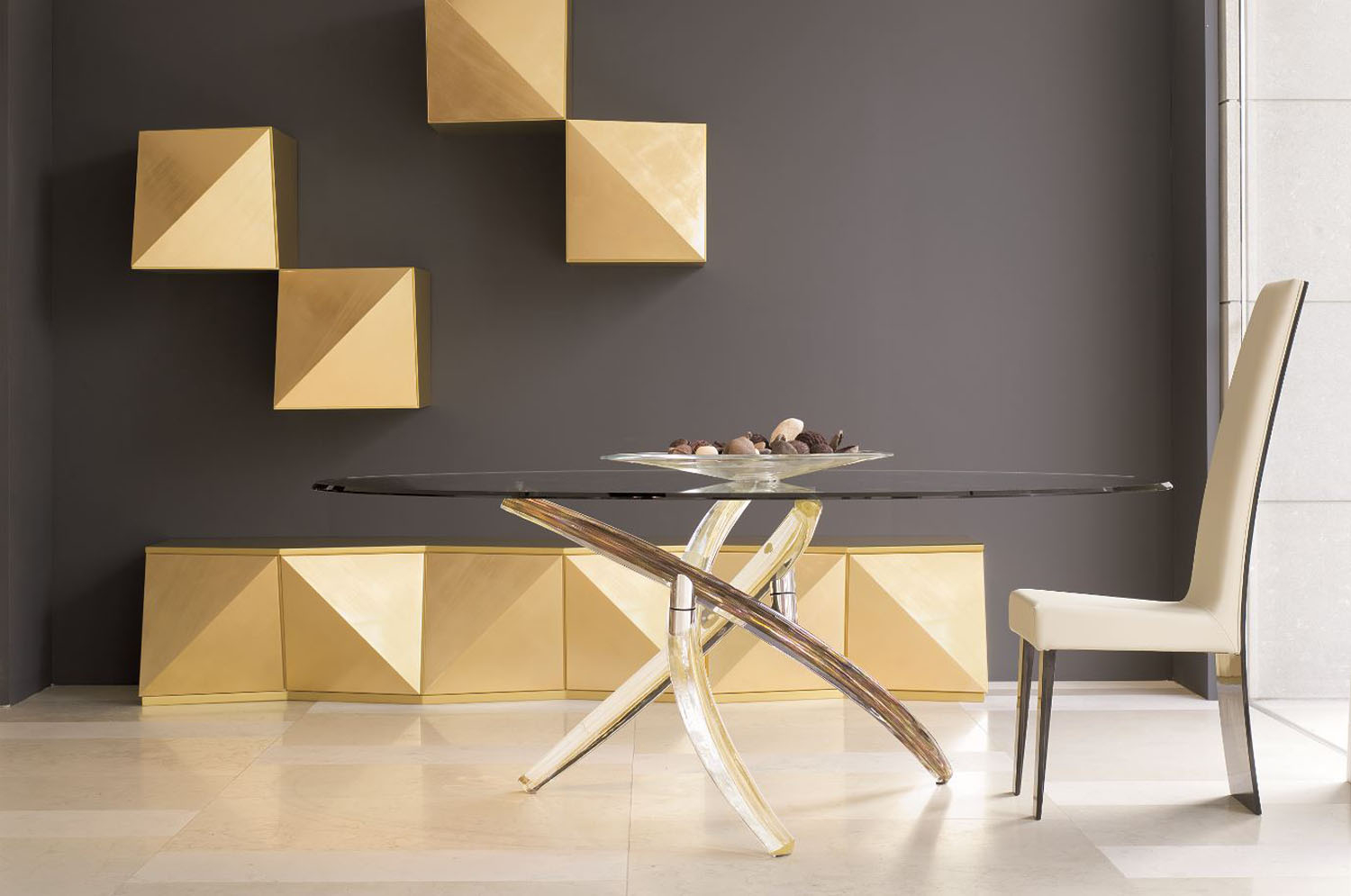 A glamorous modern dining table featuring an unusual base built of 3 elephant trunk-like supports which are made of sturdy glass in creamy and brownish tones and crossed each other. An oval top is crafted of transparent tempered glass.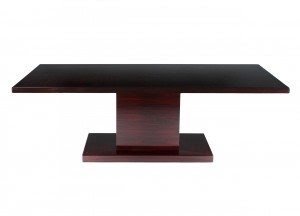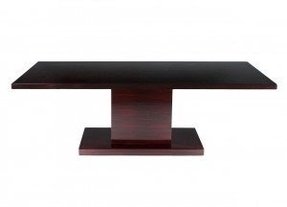 Rectangular pedestal base of this dining table provides good support and stability. This modern table includes a rectangular top. The whole construction is based on straight and simple lines that look very nice in any dining room.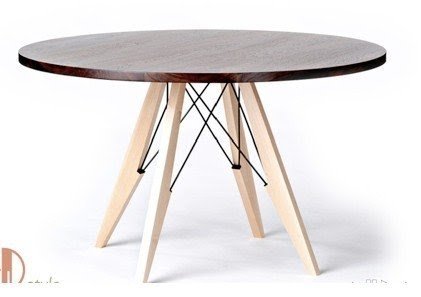 Check out other gallery of Modern Round Pedestal Dining Table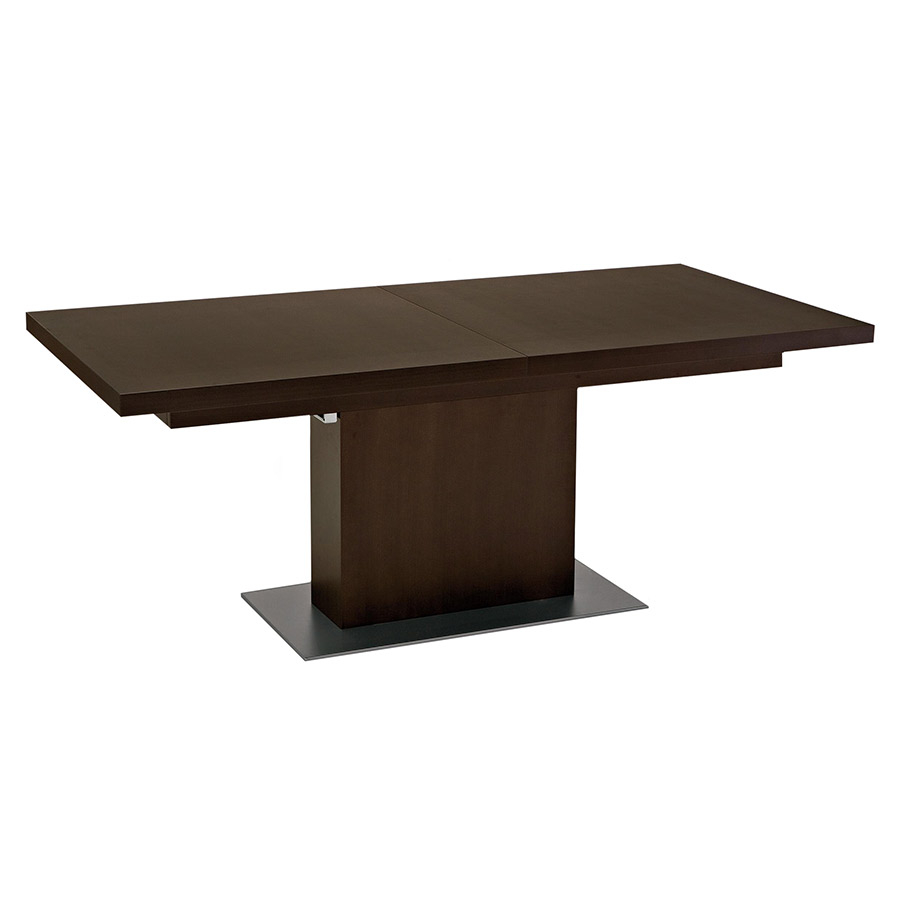 Vita Dining Table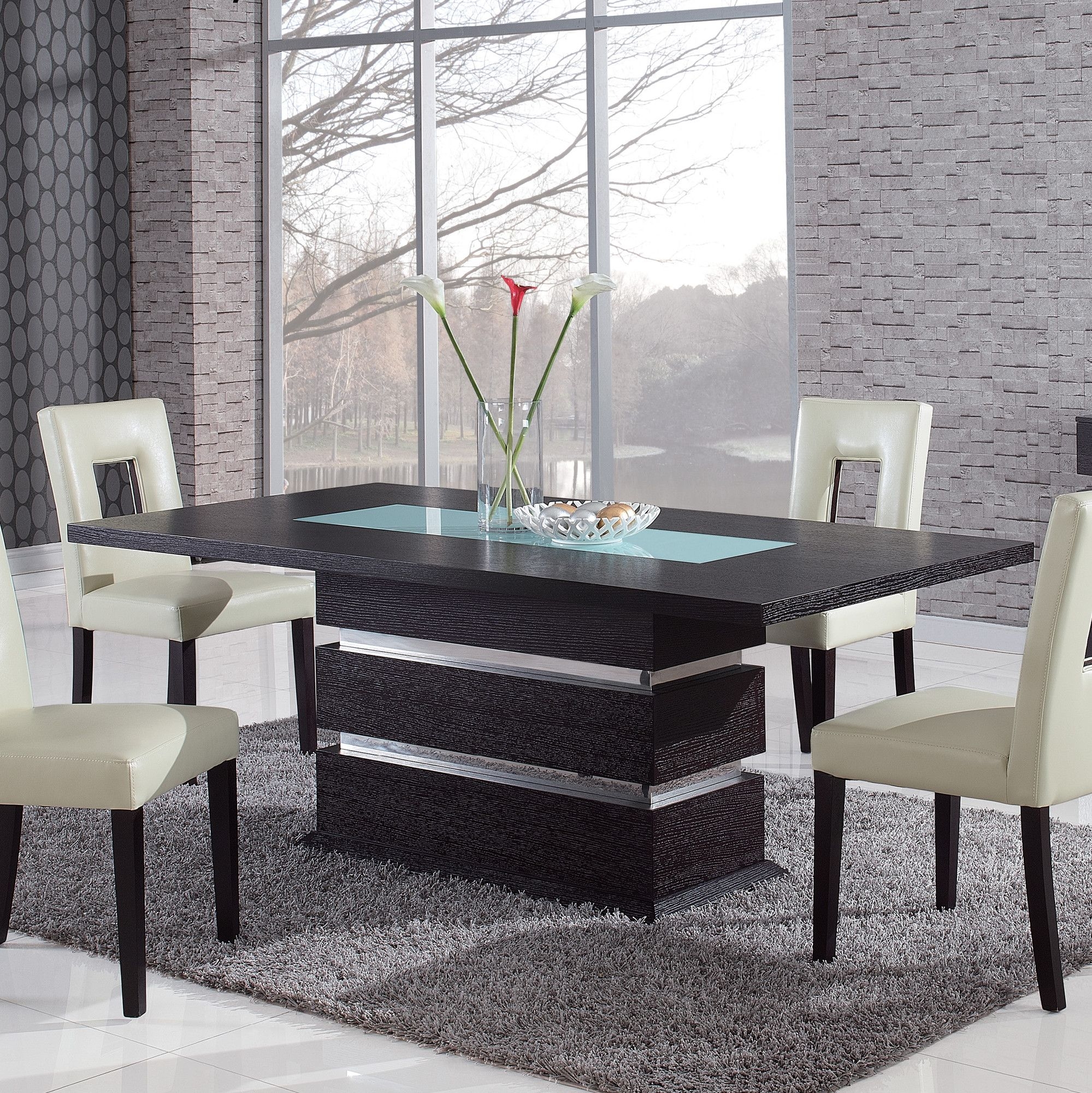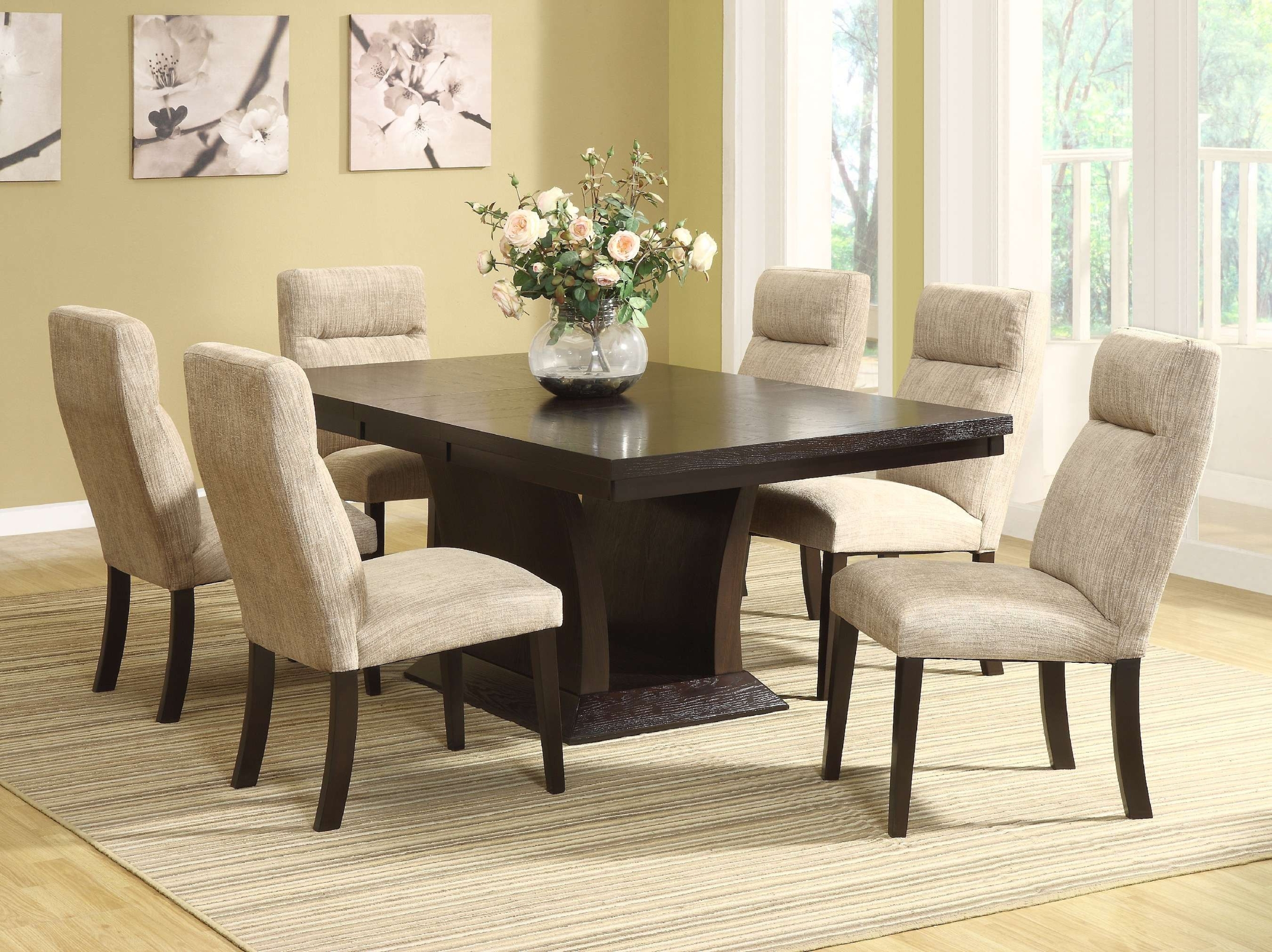 Wooden dining table with a pedestal base and extension leaf. It features a durable construction in a rich espresso finish that looks very good in any interior design. Square pedestal base provides support and stability.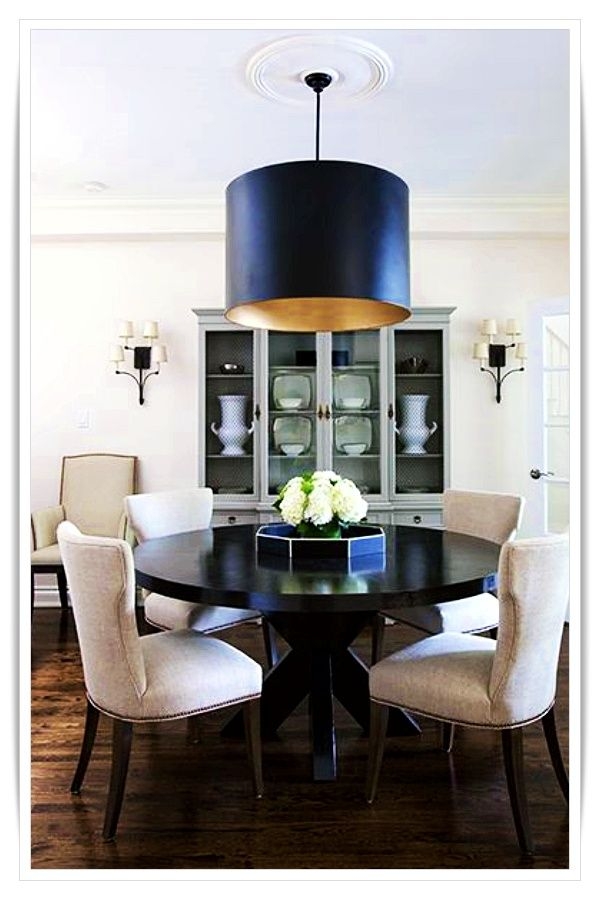 The table base is sometimes more impressive than its top. Contemporary pedestal of dining round drum table, together with drum pendant lighting and the combination of golden and black colors - all together creates an elegant and very chic interior.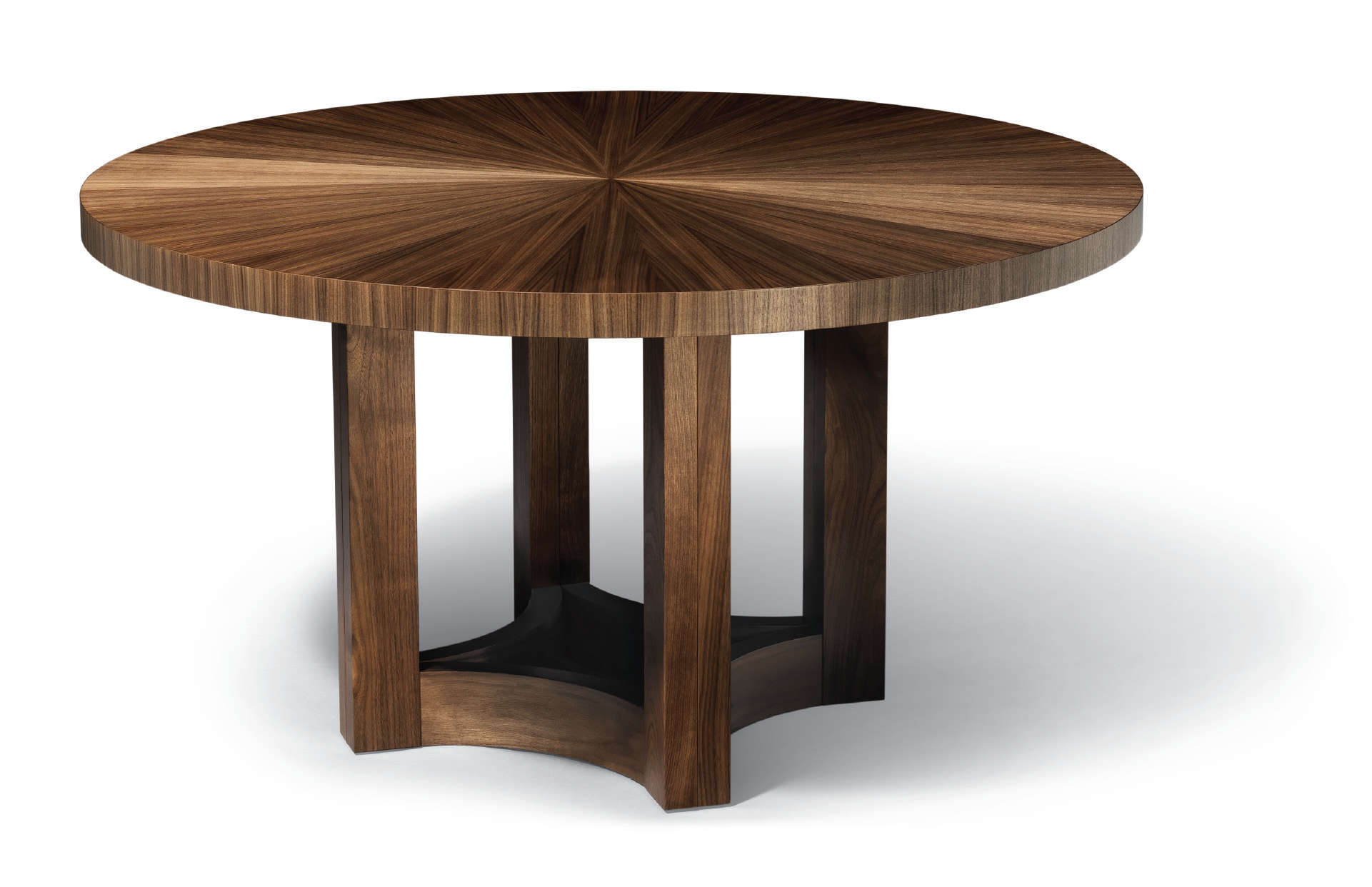 Nexus Round Extension Table | NIBA Home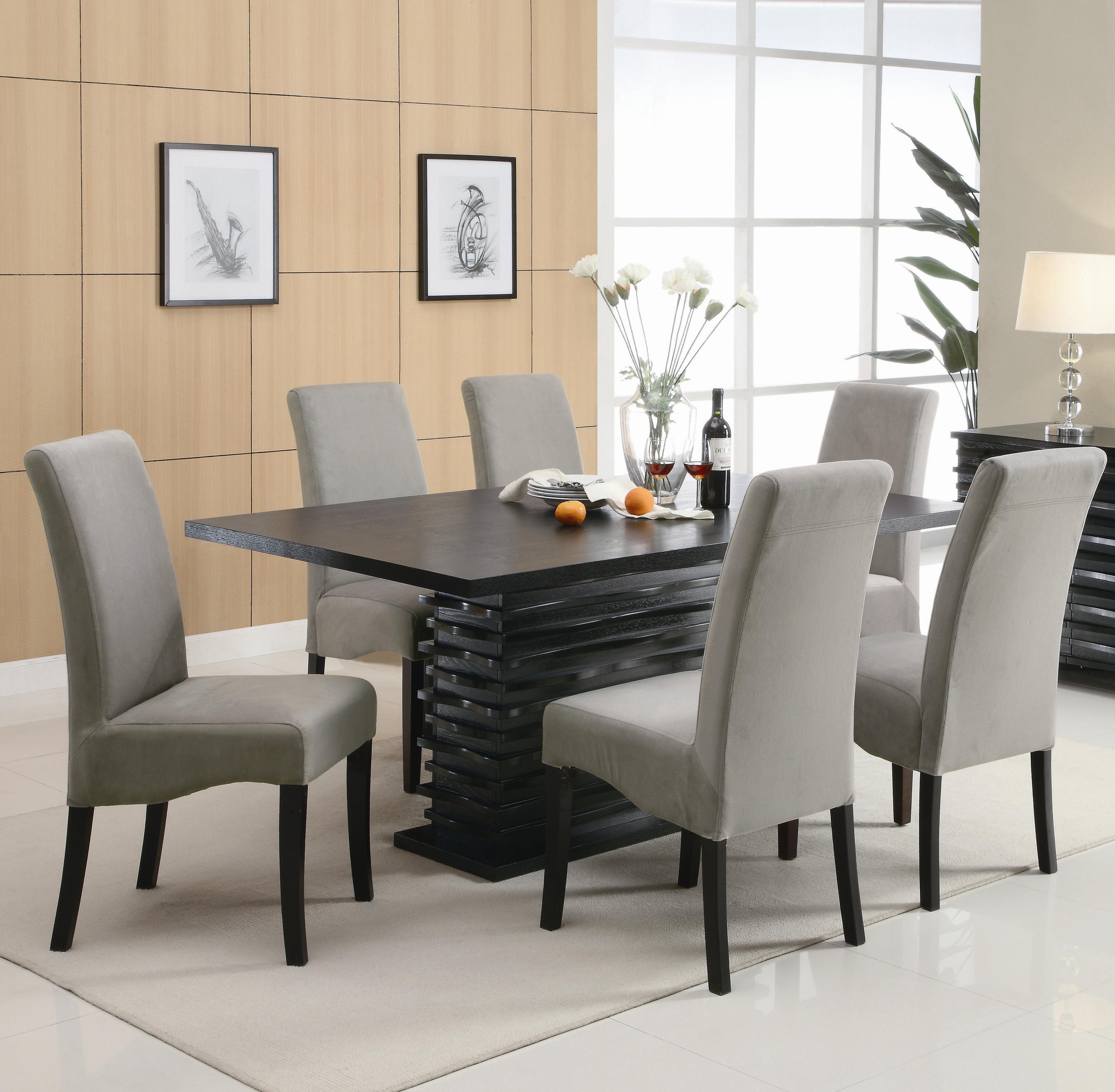 Stanton Contemporary Dining Table - Redefine your dining room with this cutting-edge dining table. It features a unique vogue base that will impress your guests at your next dinner party. A flowing finish completes this fascinating piece. Combine this din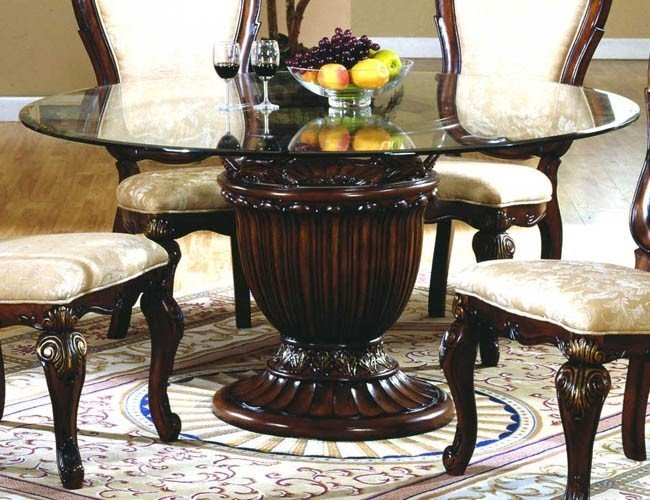 Appealing with its round glass top, this beautiful dining table comes from an amazing collection. Arrives with 4 corresponding chairs, crafted also from solid mahogany wood. Beautifully carved, it adds refinement to the space.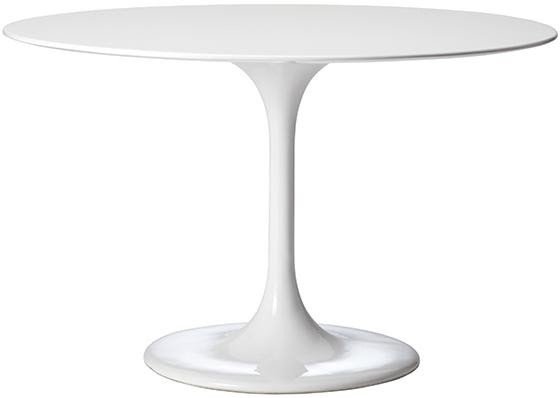 Tristan pedestal round top table. A simple white round table invites conversation. Very modernistic and light fresh. I like its cool white fresh look, it would fit my new bedroom design, or I would have one in my dining room.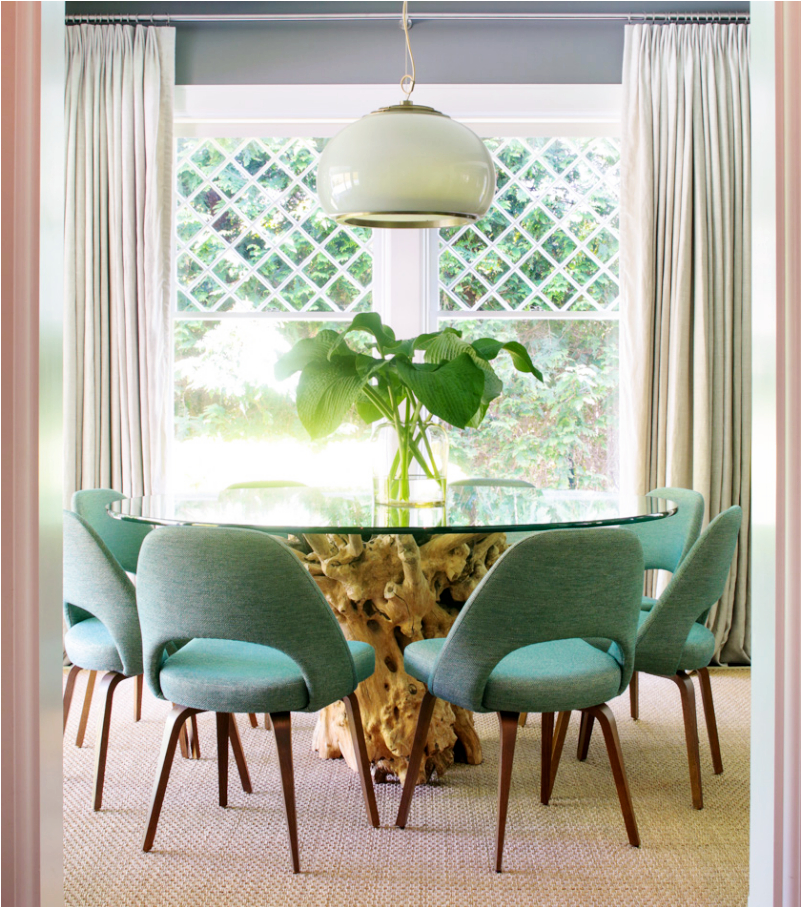 Raw, organic wood furniture, where the edge of the log or intricacies of the root system are left intact, is a perfect way to bring the outdoors inside and give your space a rustic feel. Contemporary versions of these pieces are using straight-cut lines a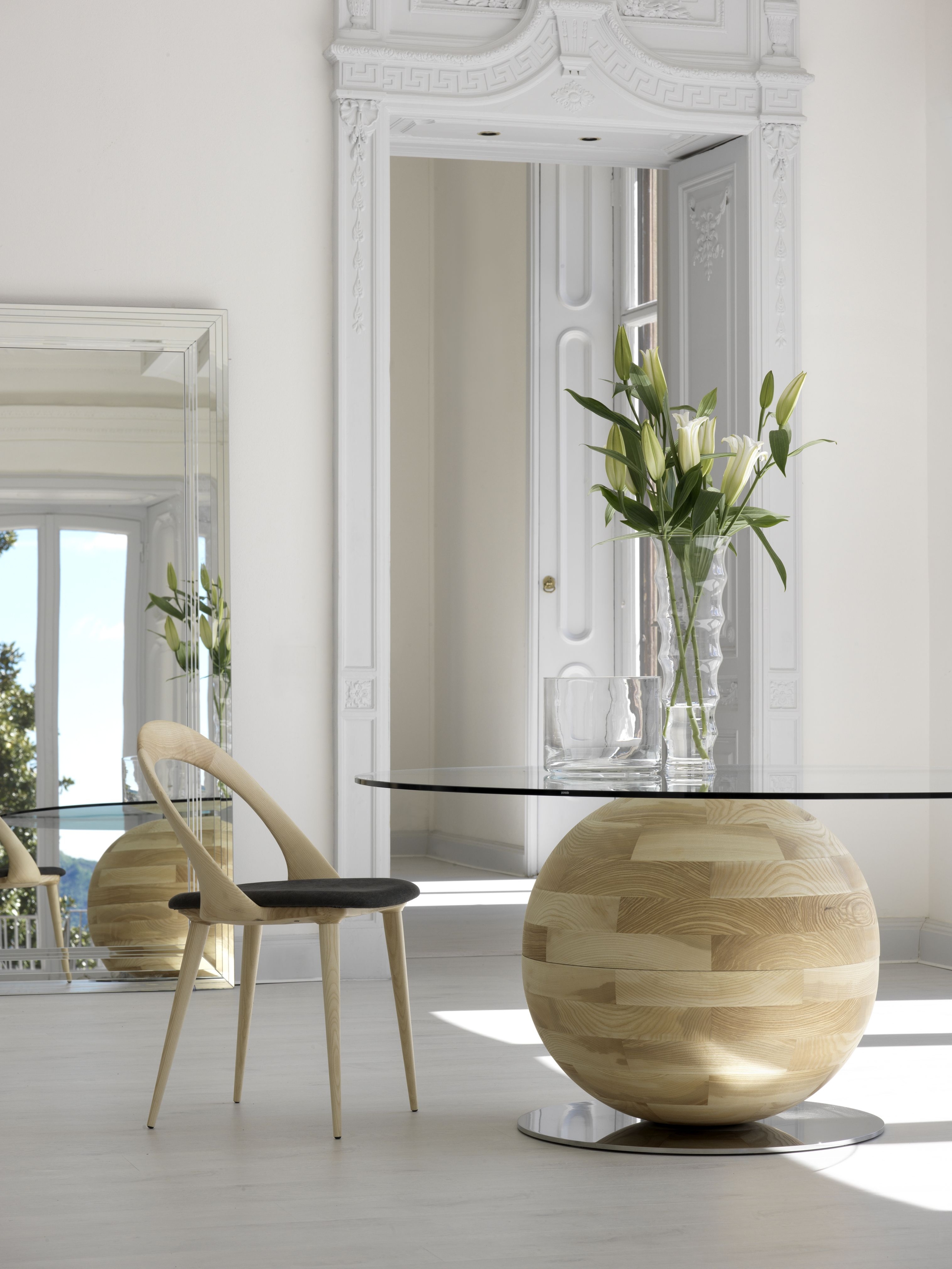 South Shore Decorating Blog: Fireplace Mantels, Oversized Mirrors, and More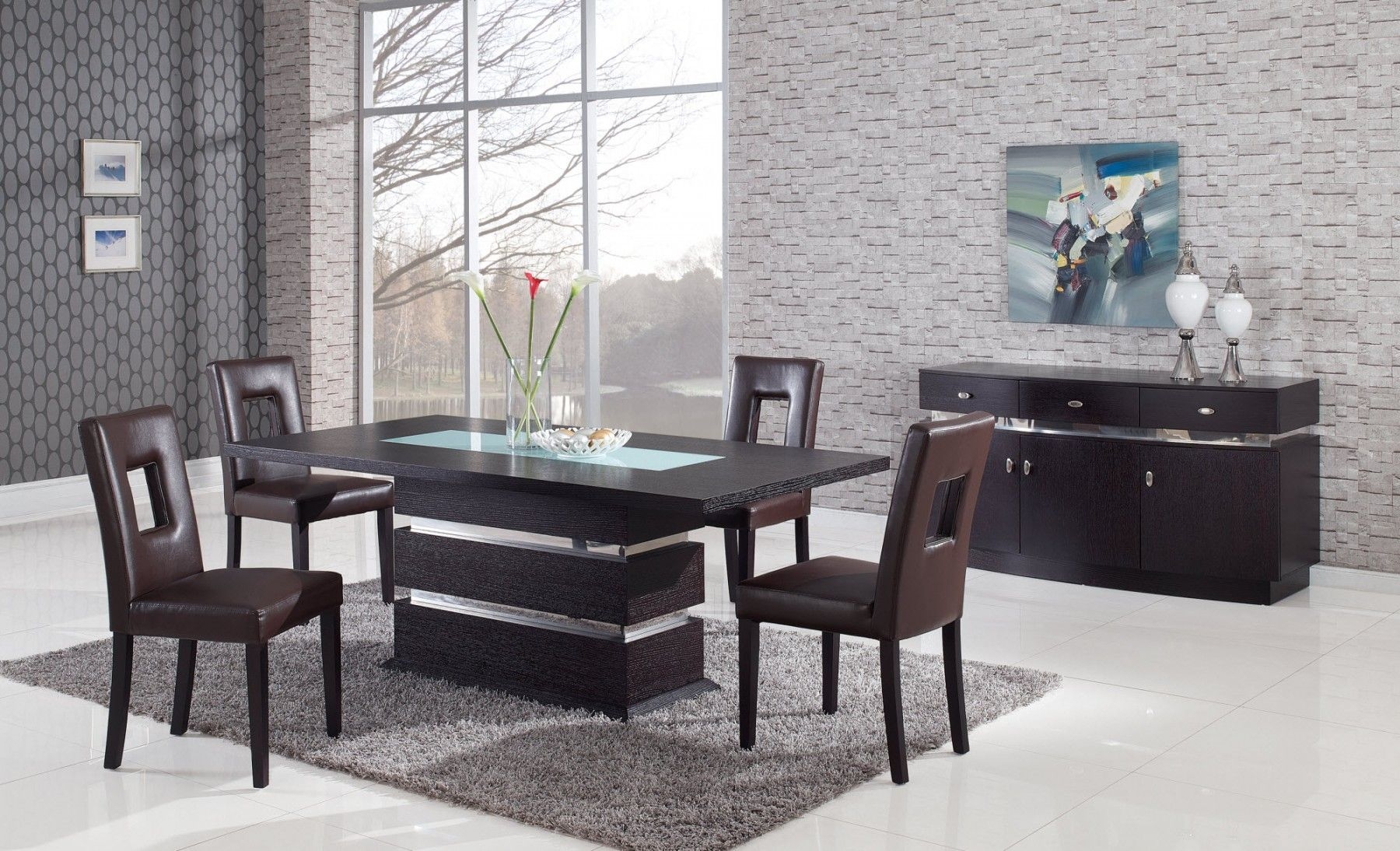 Attractive, classic style set of a dining-room table and chairs. Made of wood with oak veneers. Rectangular top with frosted glass in the centre. Chairs with black upholstery and tall backs with a cutout. Best suitable for contemporary interiors.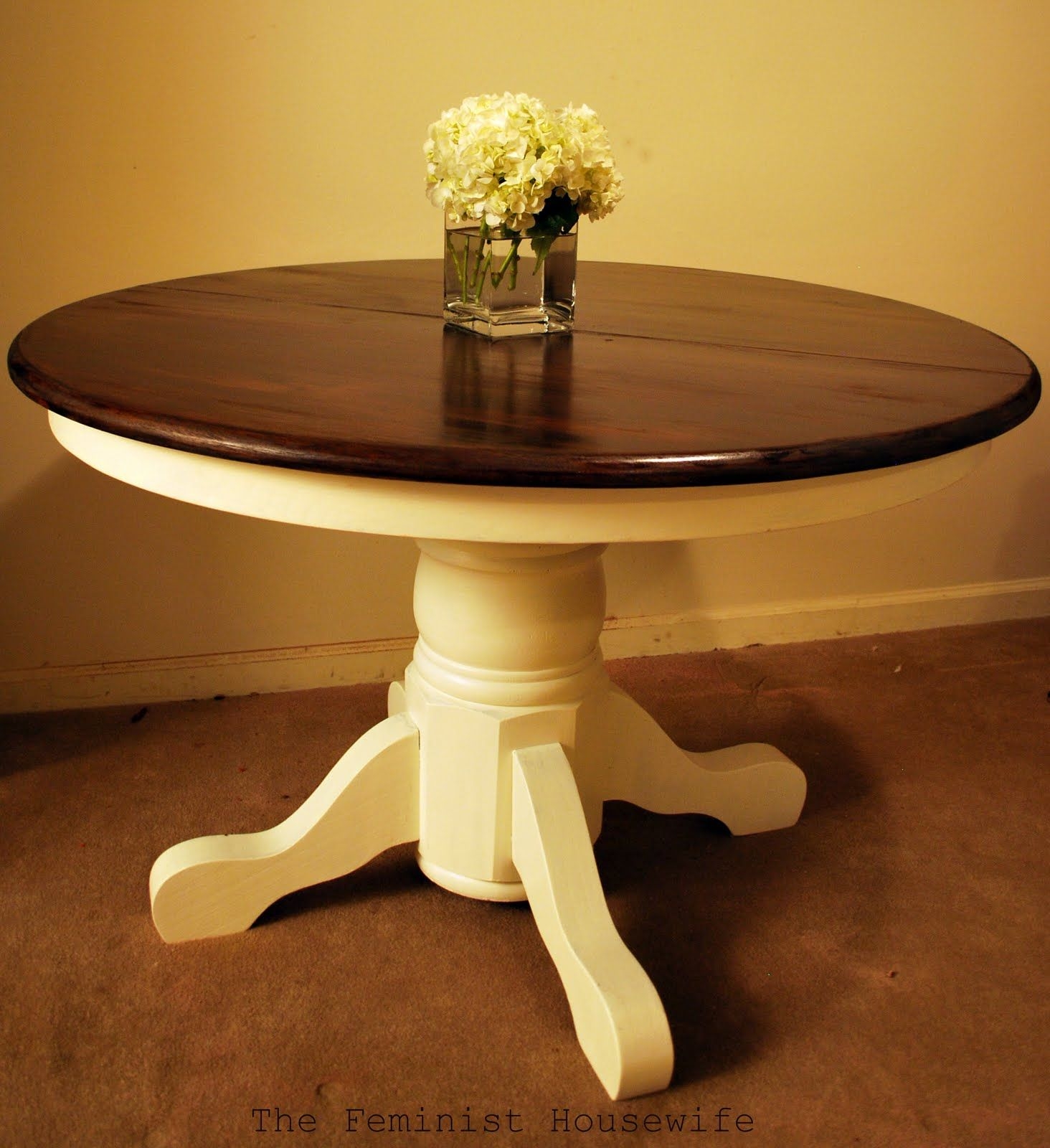 Simple, yet beautiful – a minimalistic, round kitchen table with a smooth, dark wood top and a traditional frame. Perfect for a vintage, old-fashioned dining room, or a little conversation area in your living room.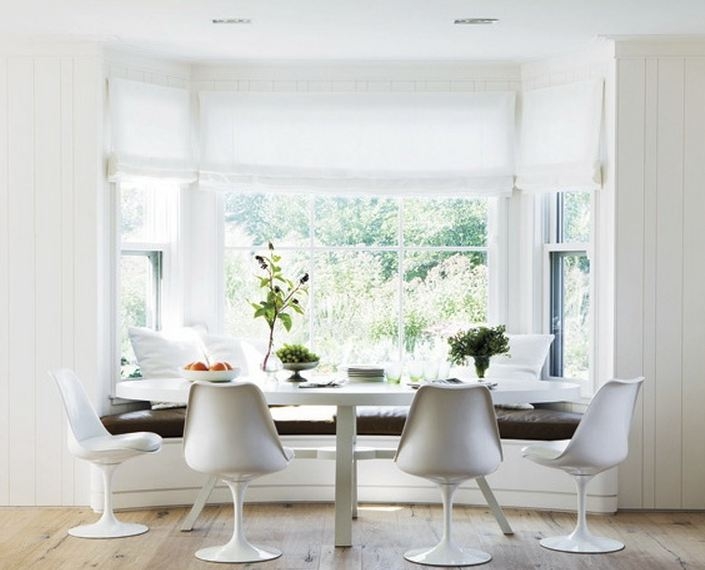 The breakfast area of a contemporary Nantucket home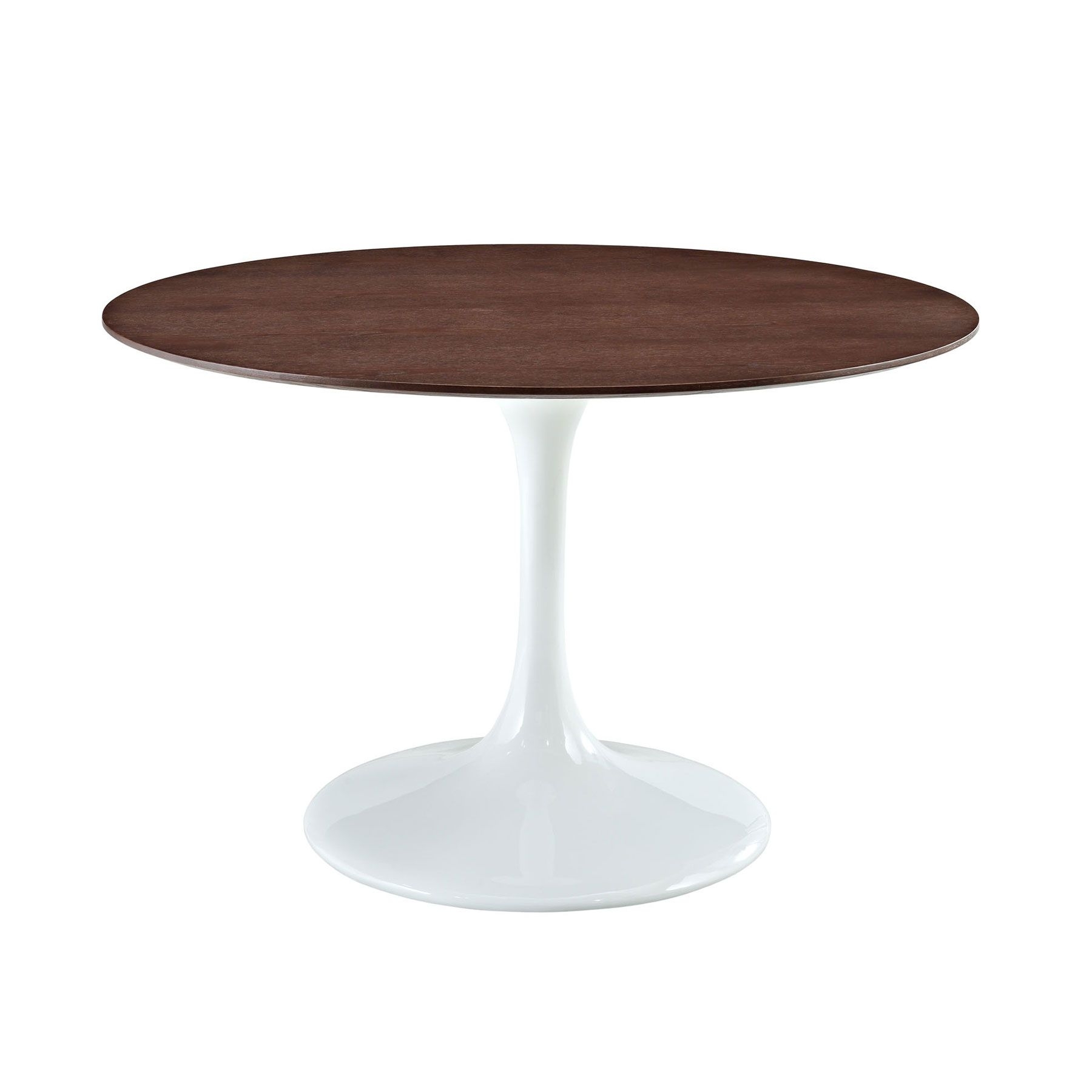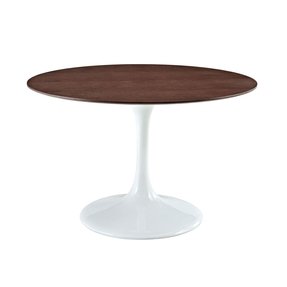 Dining table for residential and commercial use. It is mounted on pedestal base and fitted with round wooden top. It has 4 seating capacity. Simple form and modern design for each room as needed.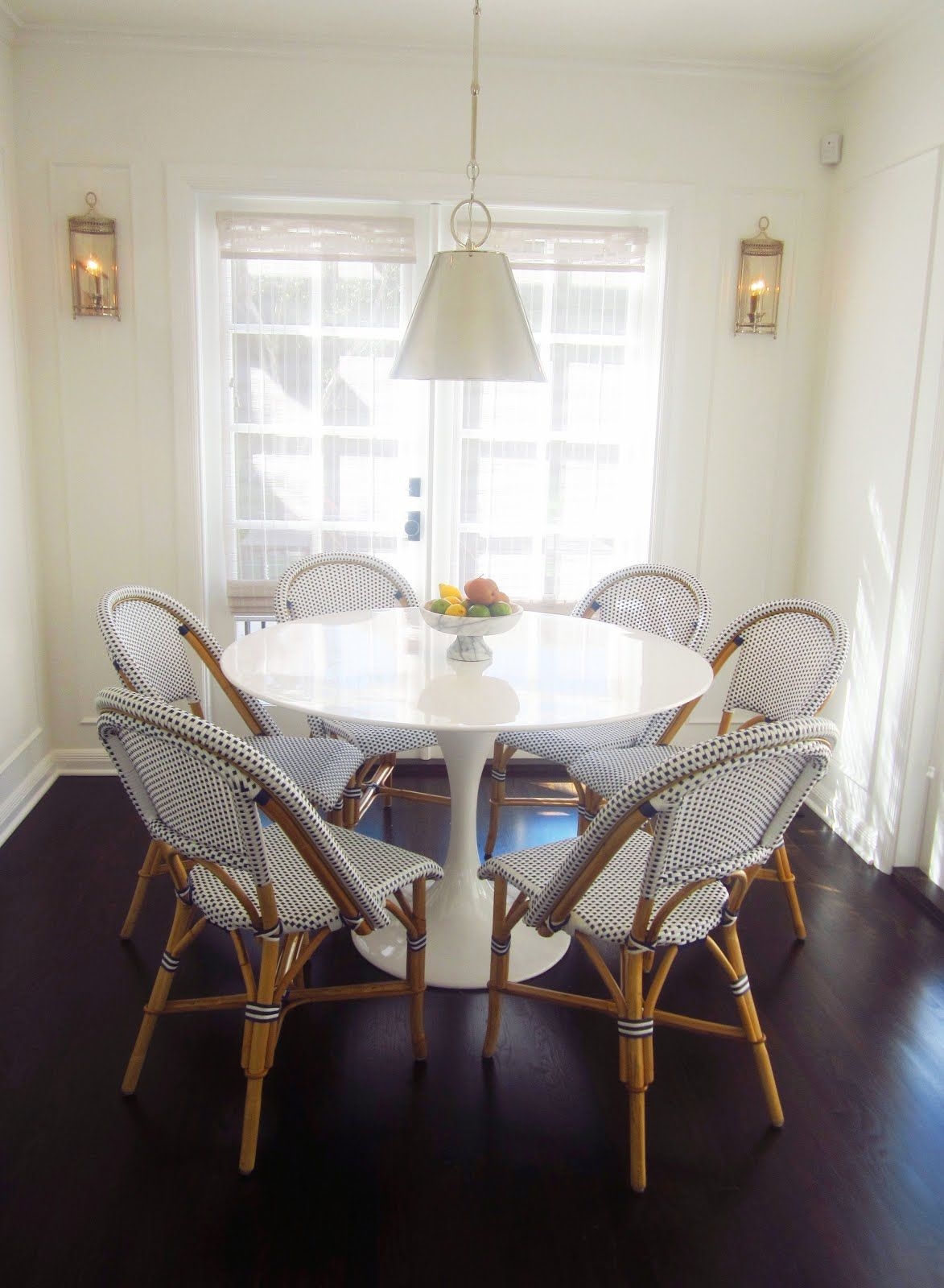 An aesthetic though simple quite large modern dining table for 6 persons. Its entirely manufactured of durable glossy white fiberglass. It has a round foot, a column flared on ends and a wide round top.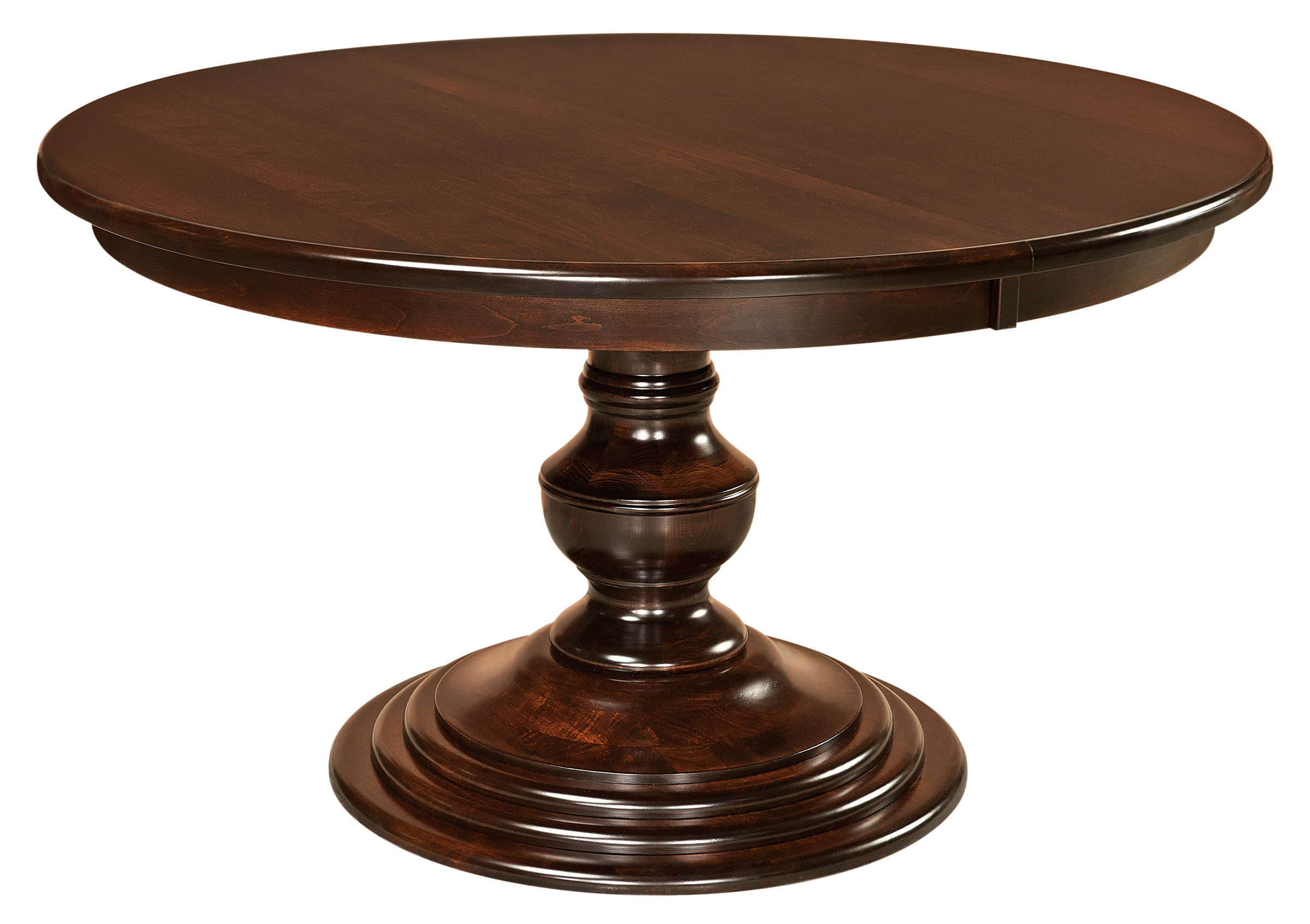 The Kingsley Single Pedestal dining table offers a nice contemporary yet stylish look.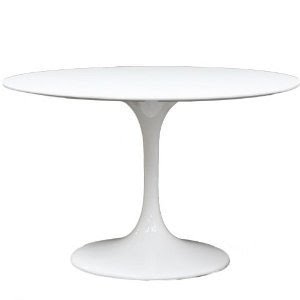 This modern pedestal table is made of white plastic. It can be used so many ways! Of course, it will be good dining table or coffee table in modern, minimalistic interior, but i think that it will play its role the best in cafe or restaurant.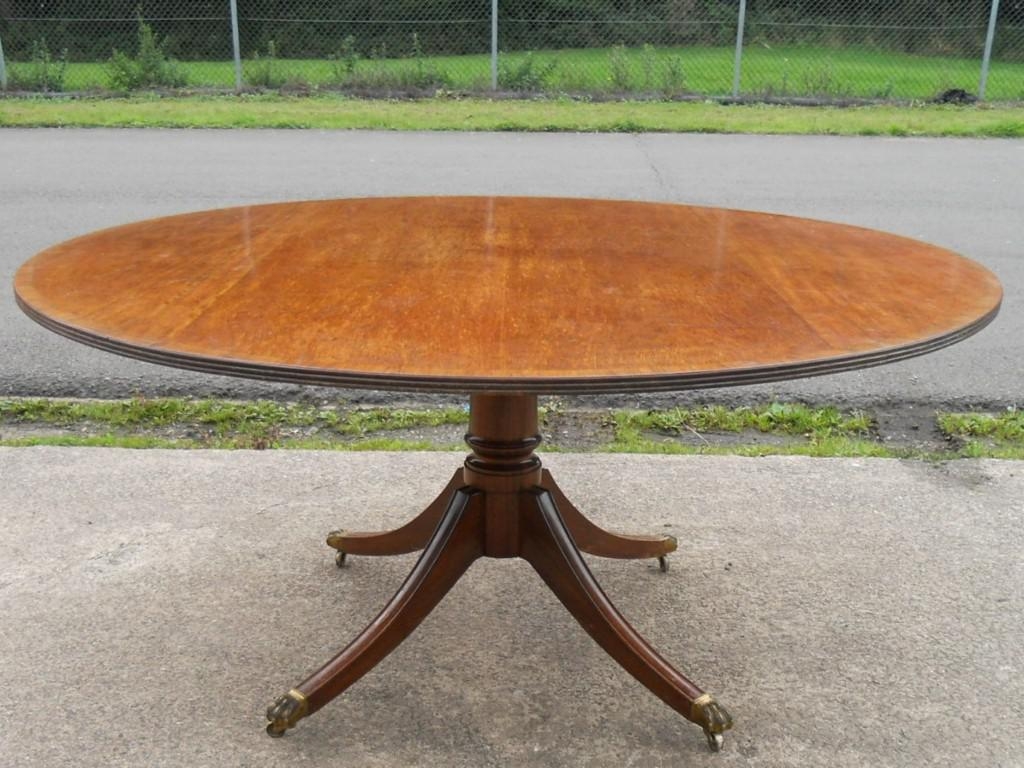 Modern Round Pedestal Dining Table Ideas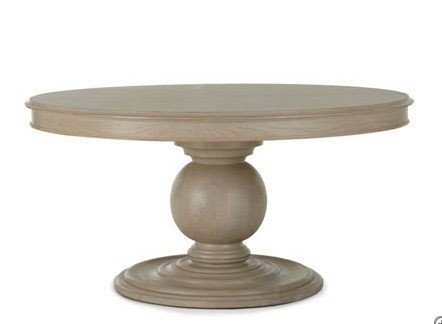 An eye-catching modern dining table crafted of a material with a finish in light greys. It has a wide round foot and a showy quite thick spherish stem with bottom and top collars. Its round top has a moulding edge and a simple apron.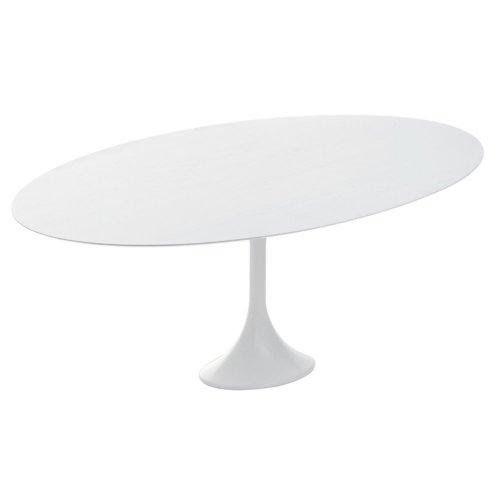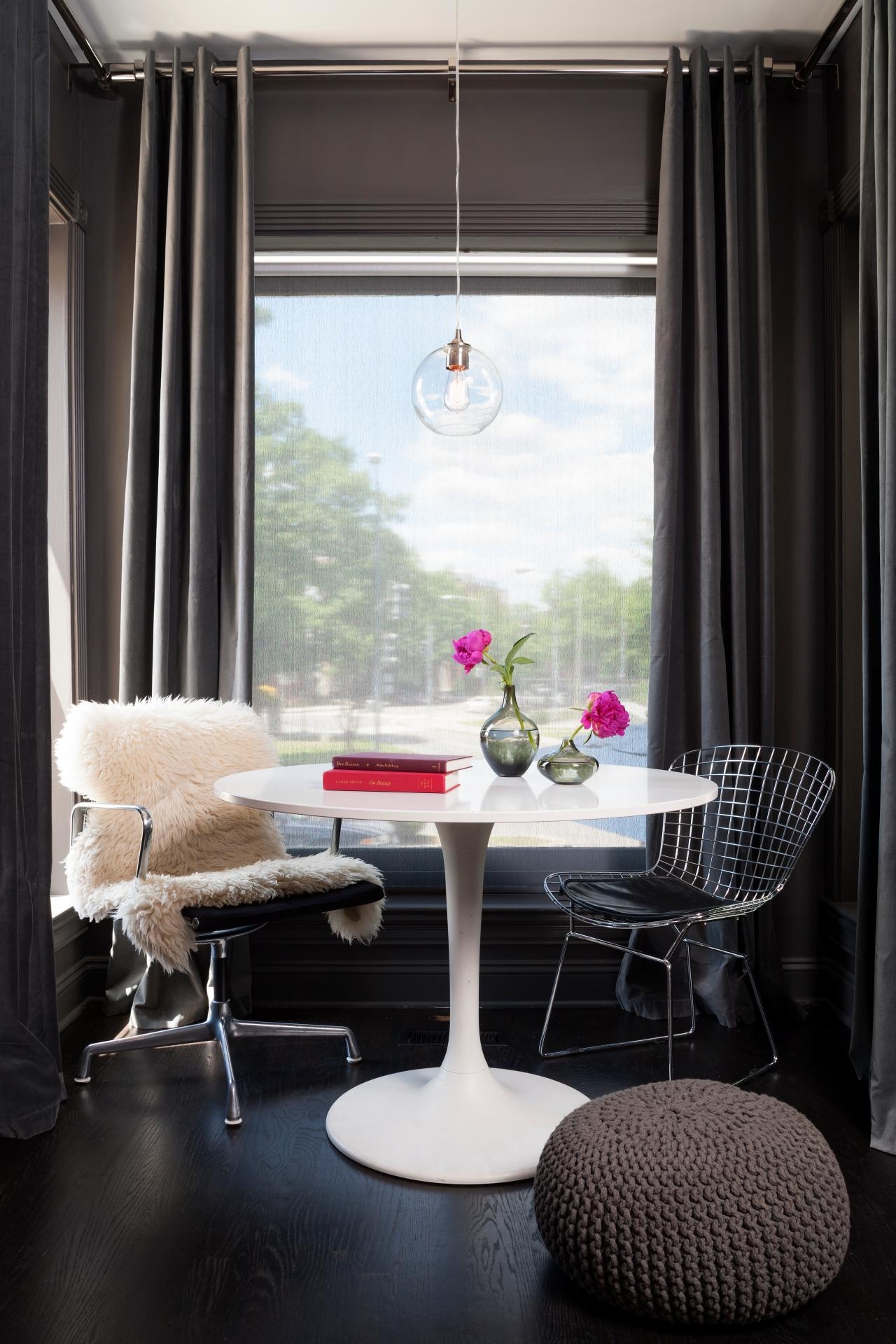 A warm, colorful modern family apartment — I love its simplicity. Cool modern round pedestal dining table in white looks fantastic. I really like these two wire armchairs, they look like some kind of art itself.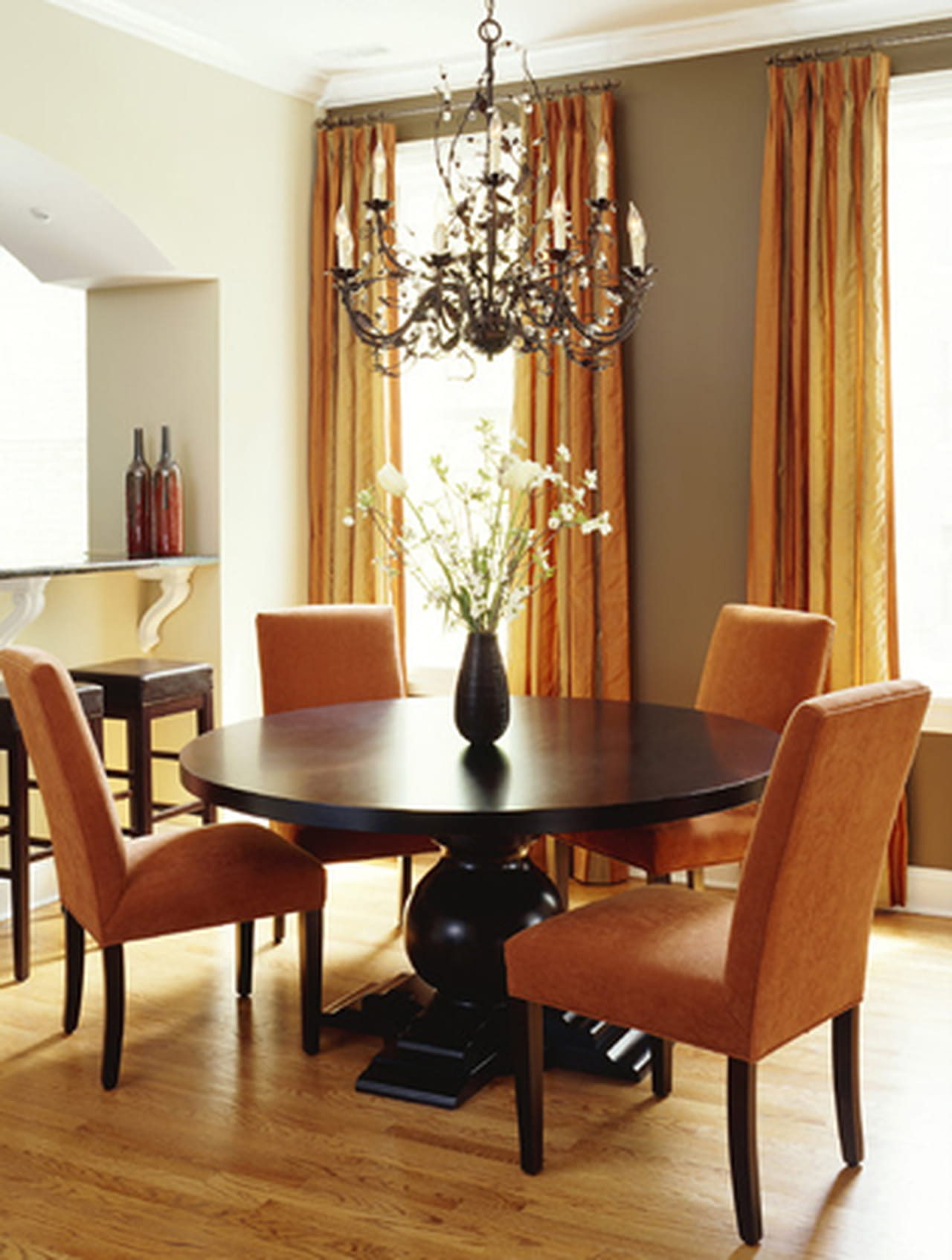 This is the color scheme i am going with!! Love the chandelier but much too big for my dining room but I did find one by the same designer that will fit :)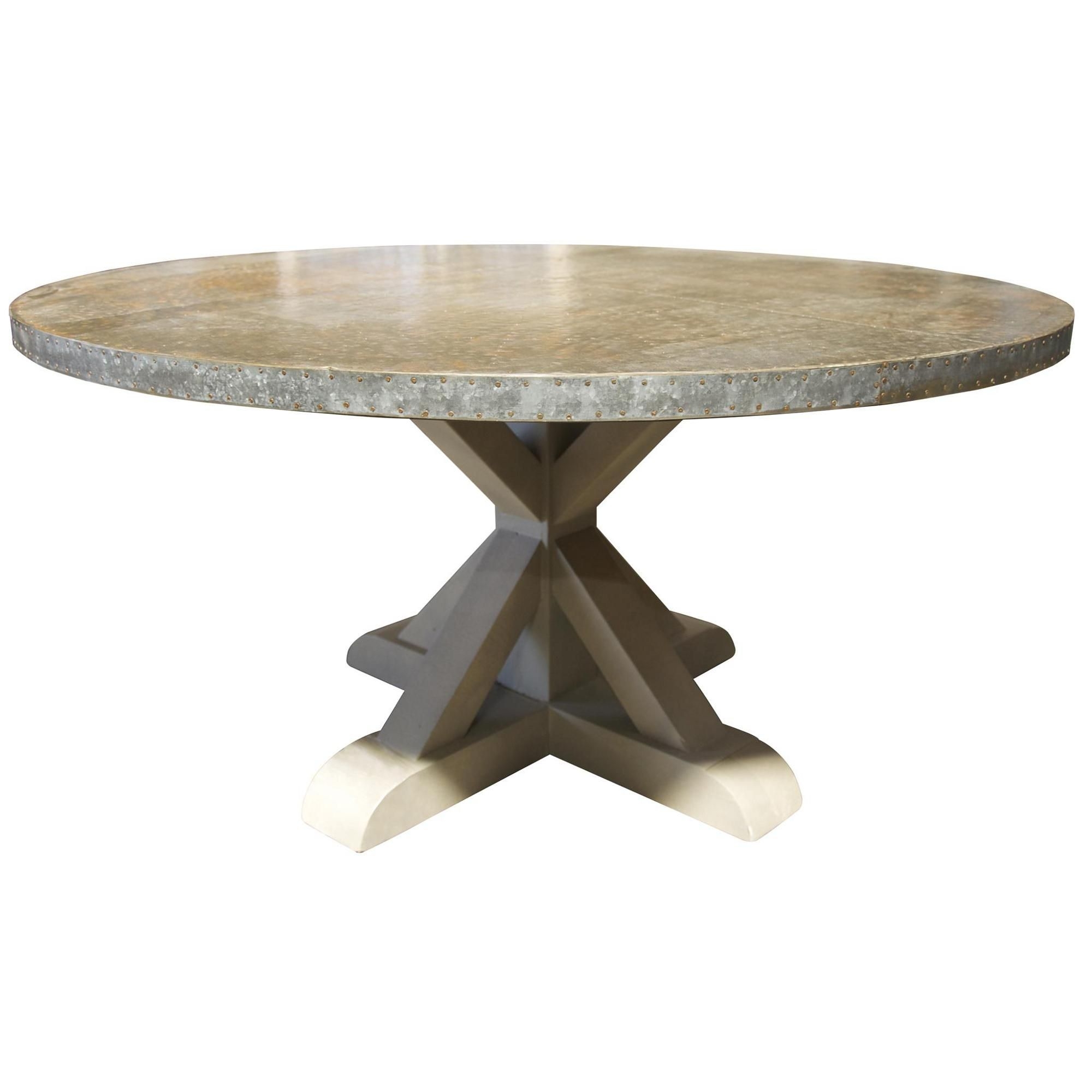 Large pedestal dining table with hammered zinc round top (very unusual, I must admit). The unique top finish was matched with vintage X base, constructed of wood. Rustic appearance and natural wood aesthethic prove to be very appealing.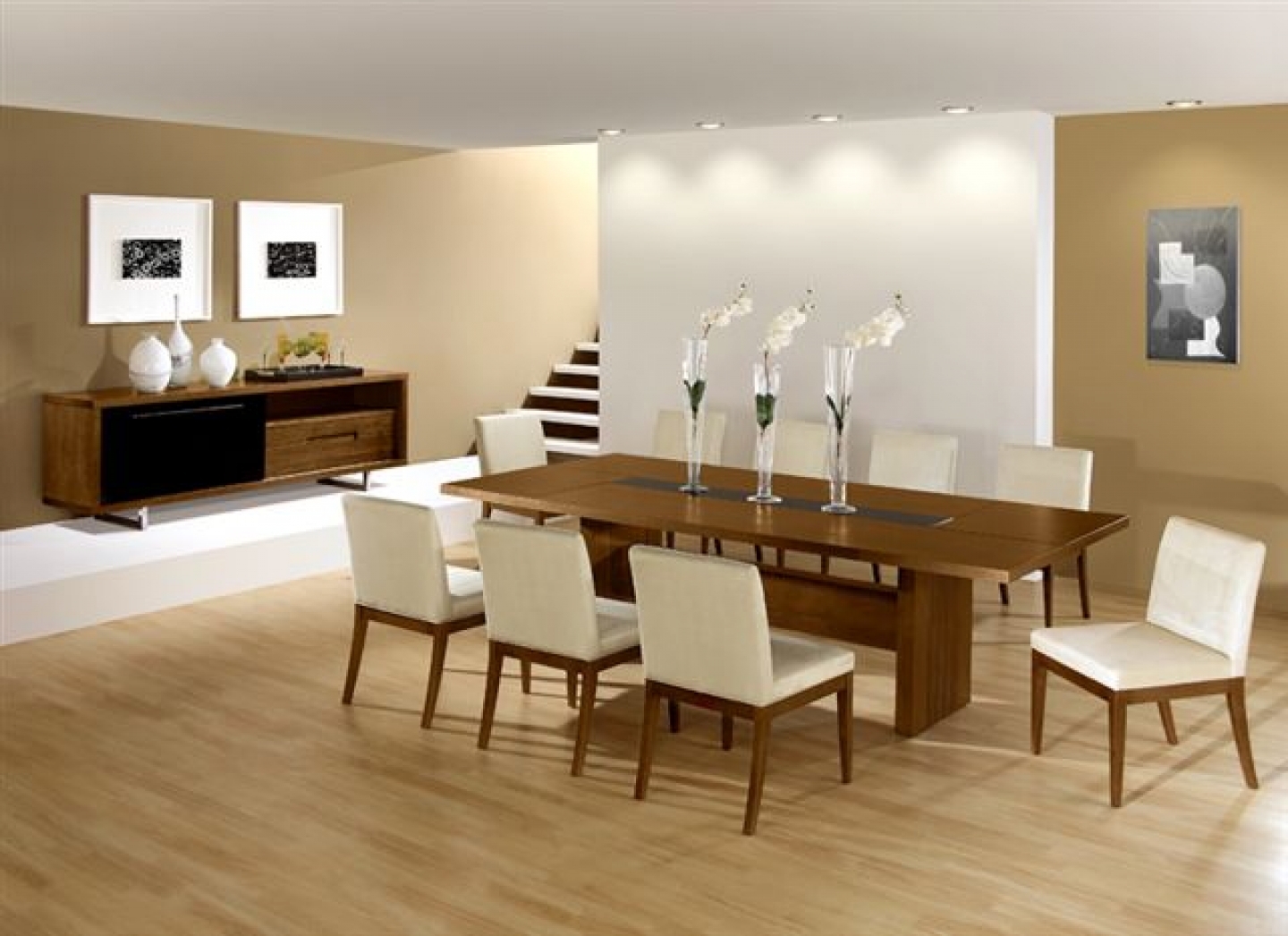 LOVE this table and chairs, I'd love a table with a pedestal in the middle instead of legs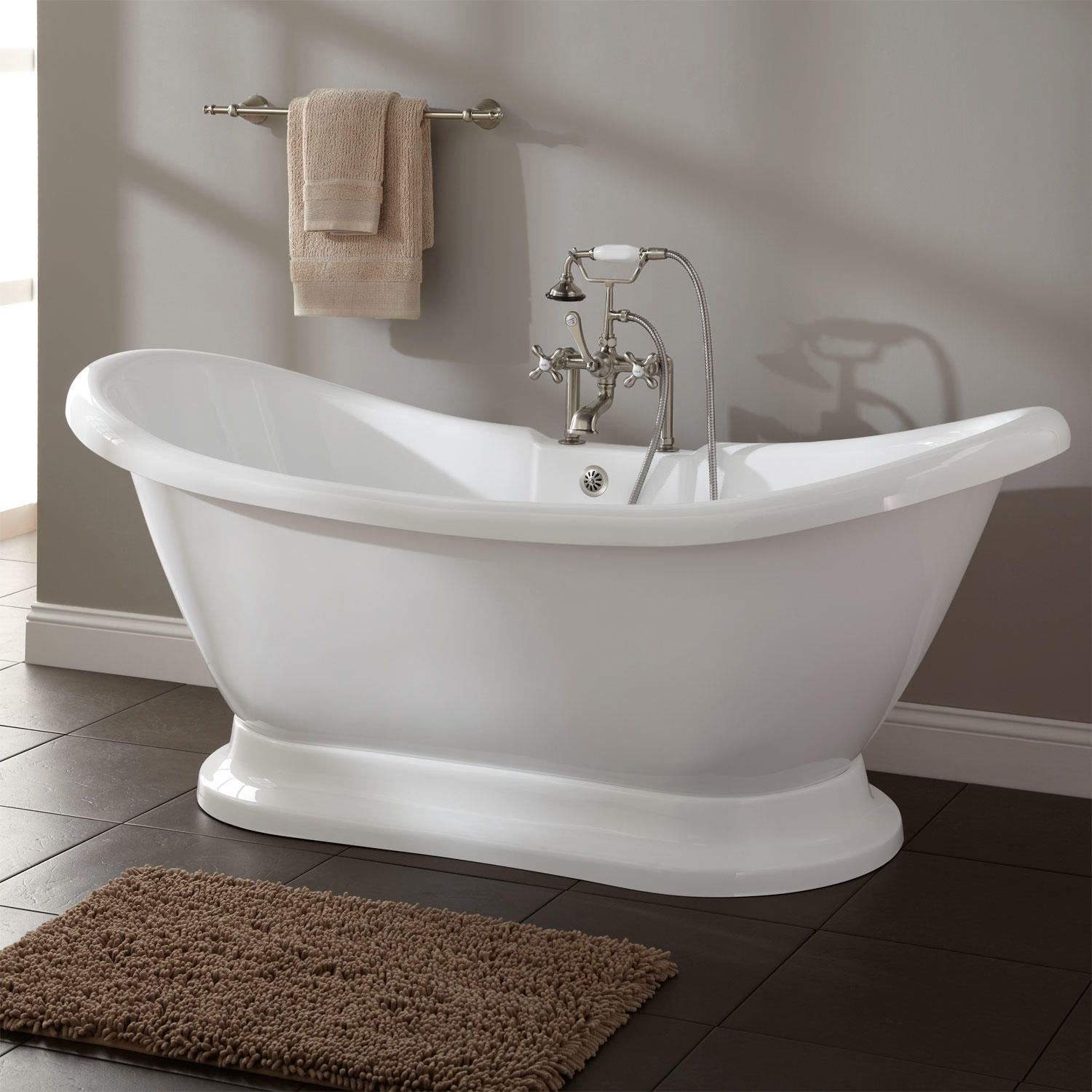 Pedestal bathtub in elegant style. It is made of high quality acrylic. Stylish accent for each bathroom according to taste and need.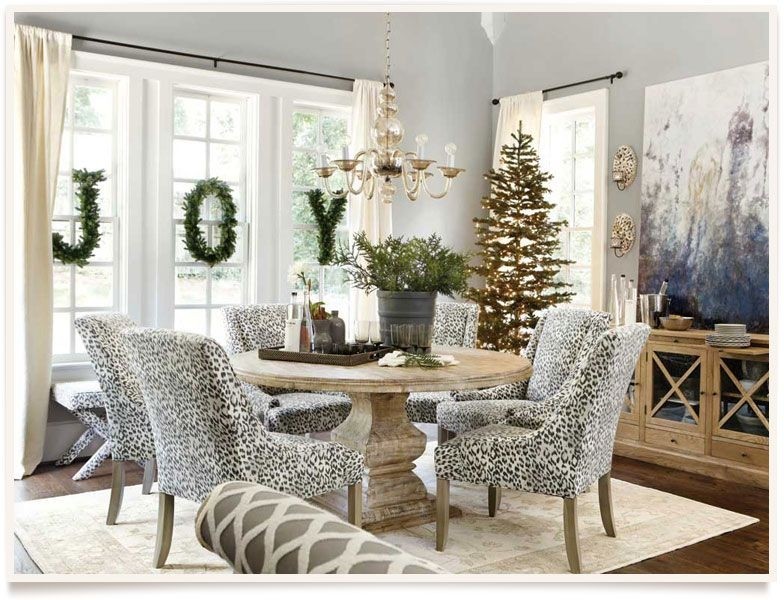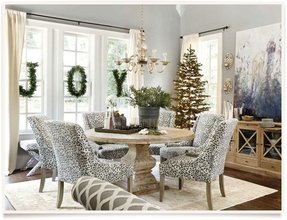 The beautiful combination of animal designs on dining room covers in conjunction with the massive pedestal dining table creates a unique and beautifully executed whole that delights. Solid furniture design makes everything perfect.
Contemporary Pedestal Dining Table, 42d x 66-110w x 30h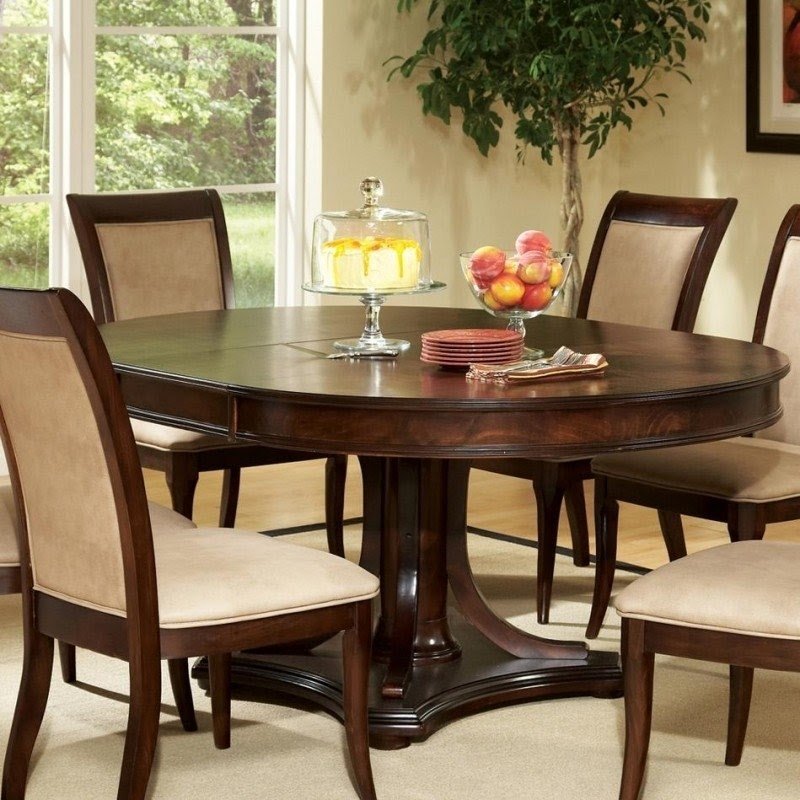 This large and massive pedestal table is a stylish and very practical solution for the dining room or kitchen. Beautiful dark chocolate finish is elegant and adds character to the interior. The extension leaf extends the broad application of the table.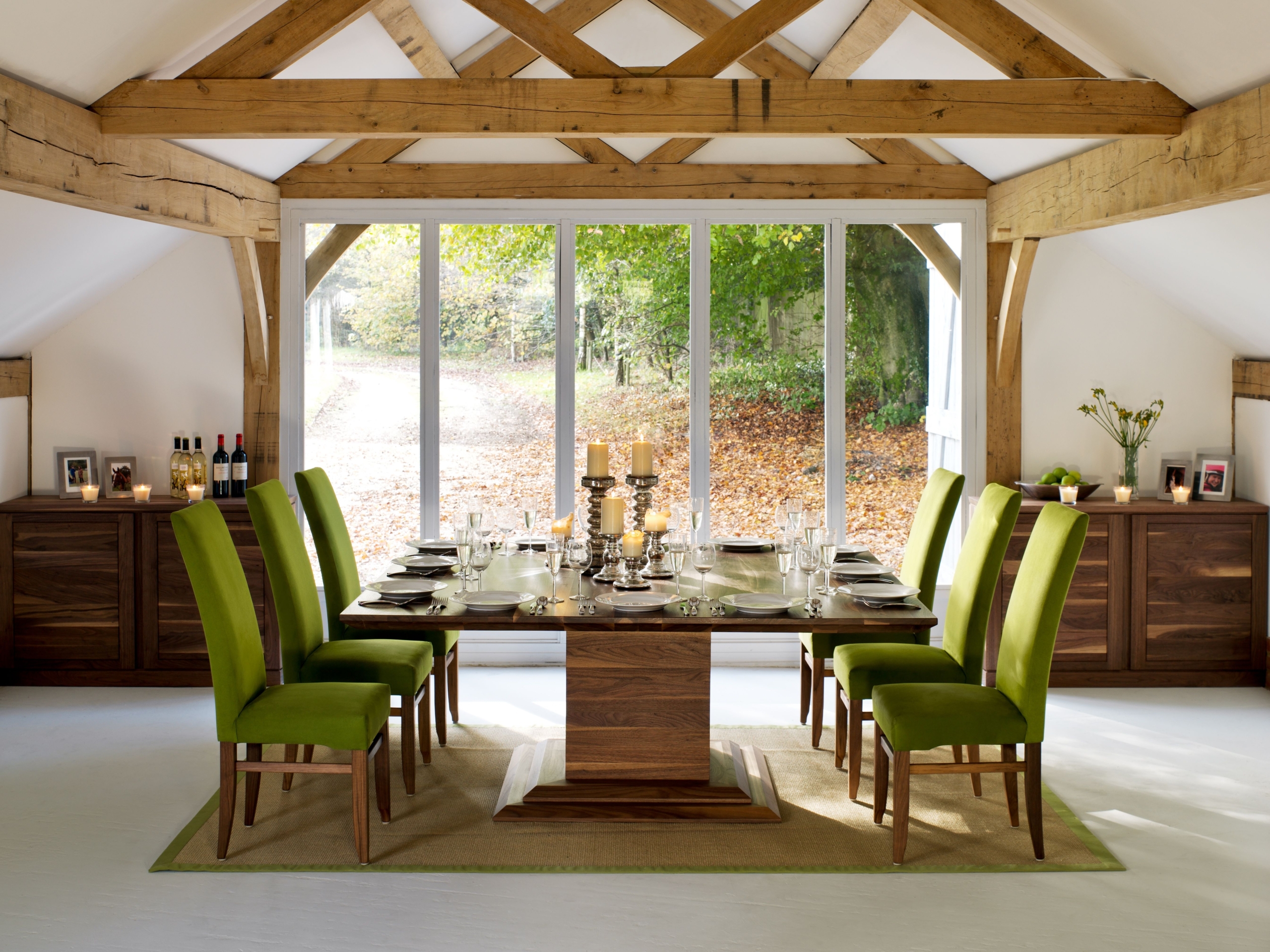 Dining Room: Cool Design For Dining Room Areas With 8 Seat Black via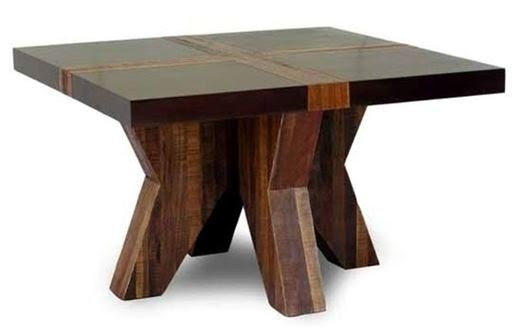 Rustic Contemporary Dining Table