Stars, angels… sure, they're still beautiful and festive, but let's be honest: we've all seen them before!
You want something different. Something quirky. A conversation starter, perhaps? Say no more.
To make your indoor Christmas display truly unique this year, grab yourself one of these unusual tree toppers.
1.

Pineapple Tree Topper

Surprise your guests by adding a tropical touch to your Christmas tree. Or maybe you just want to showcase your love for piña coladas?
This golden-colored tree topper is made of glass and replicates the typical pineapple pattern, perfect to introduce a Christmas sparkle in a unique way;

Modern and unconventional, this pineapple tree topper can be the attention-grabbing design that you were hoping to wow your guests with.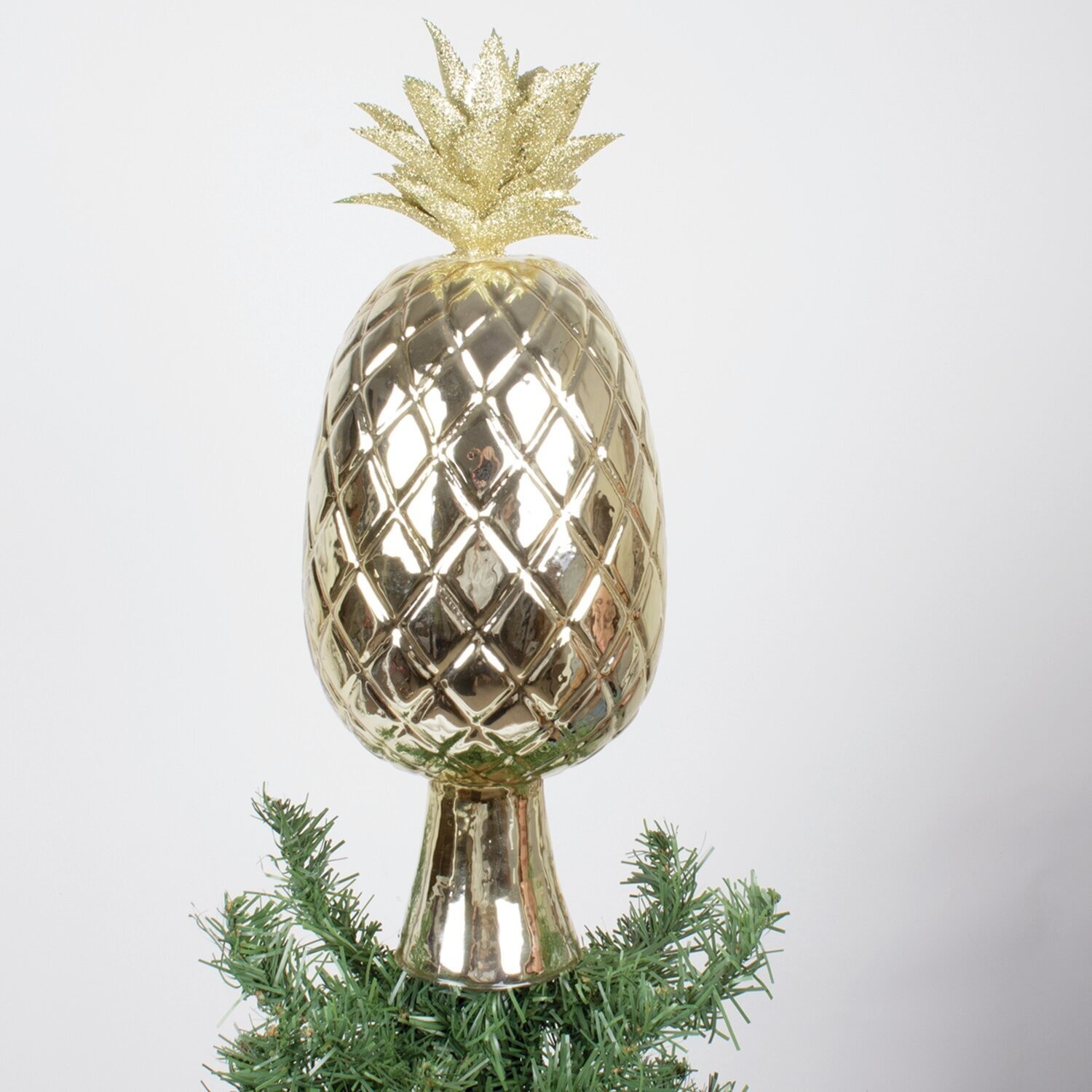 2.

Christmas Lab with Santa Hat

After all, dogs make everything better:
Whether you actually have a puppy at home or you just love all dogs, this Christmas Labrador can help you make a sweet canine statement;

Like, seriously: a handmade Labrador with a Santa hat and an adorable scarf. What more could you want?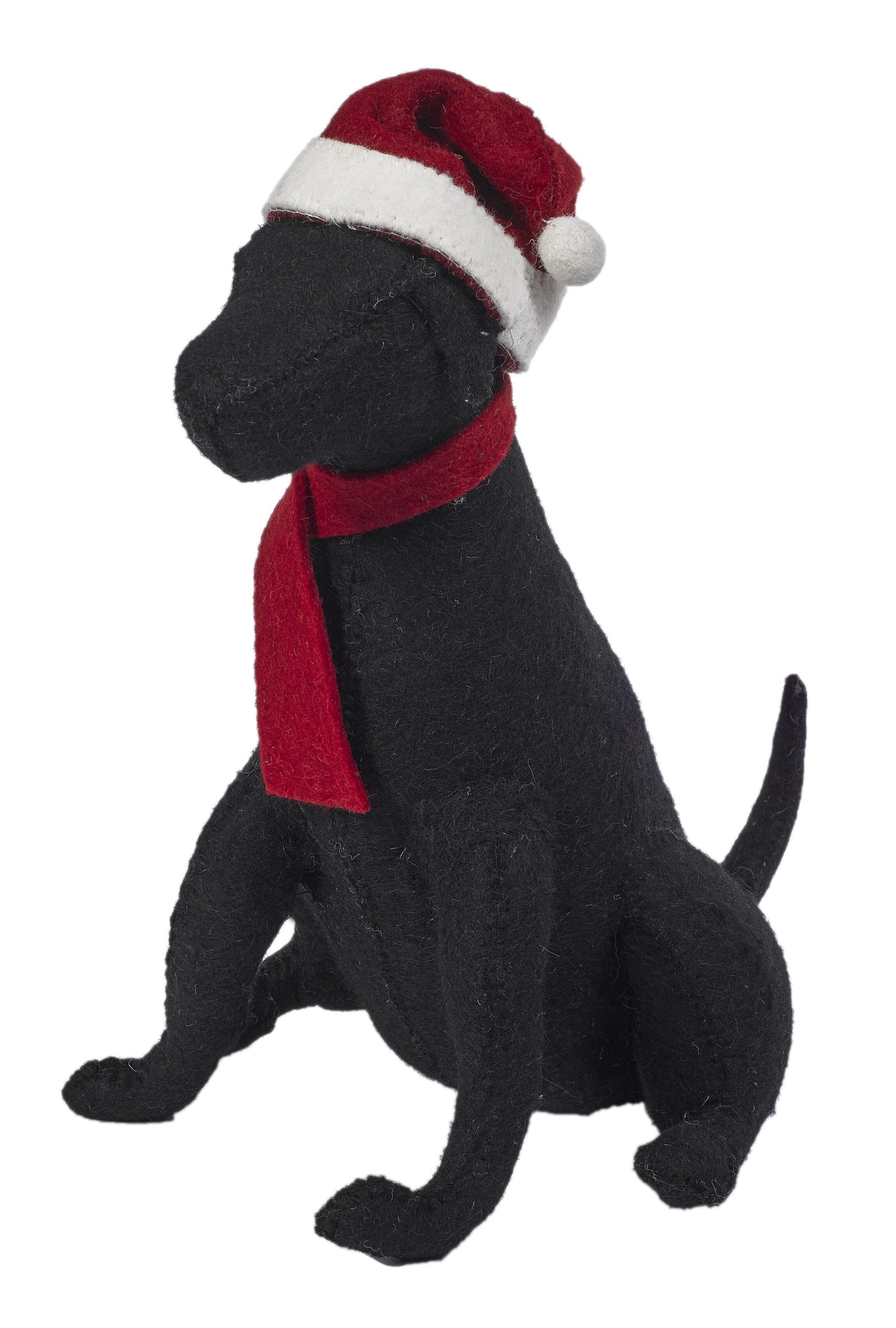 3.

Lighted Santa Hat Topper

If you were hoping for a quirky tree topper that maintains some traditional vibes, this is the one:
This model follows the classic shape of a Santa hat, but with a twist: it lights up!

A fantastic choice to bring some Christmas sparkles into your home and make your tree shine even brighter when you switch off the lights.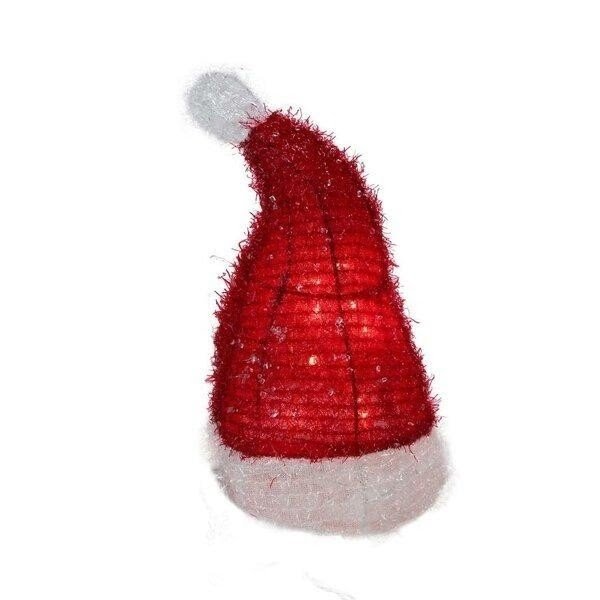 4.

Lifering Christmas Tree Topper

Do you happen to live beside the seaside? Perhaps you already have a coastal or maritime theme in your living room? This tree topper makes it work during the Christmas season, too:
This buoy model is the practical solution that you were looking for in order to combine your love for Christmas and the sea: as well as white, it features colors that are both festive and nautical (red or blue);

Handcrafted and elegant, it can be a special take on your Christmas display. A-ho-ho-hoy!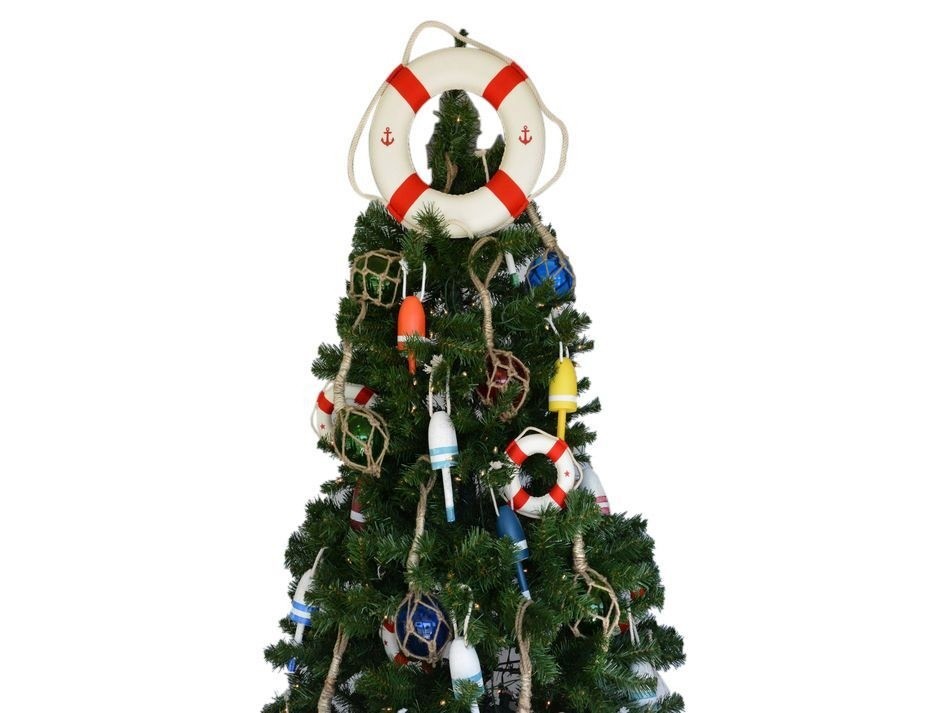 5.

Star Wars Yoda Tree Topper

The perfect tree topper for Star Wars fans this is:
If there's no way you can go a whole day without talking about Star Wars, you should definitely add this special tree topper to your display;

Or, if you prefer the dark side, why not go with Darth Vader? The Sith's lifestyle might not be very Christmassy, but you can't argue that the red of their lightsaber is quite festive-looking.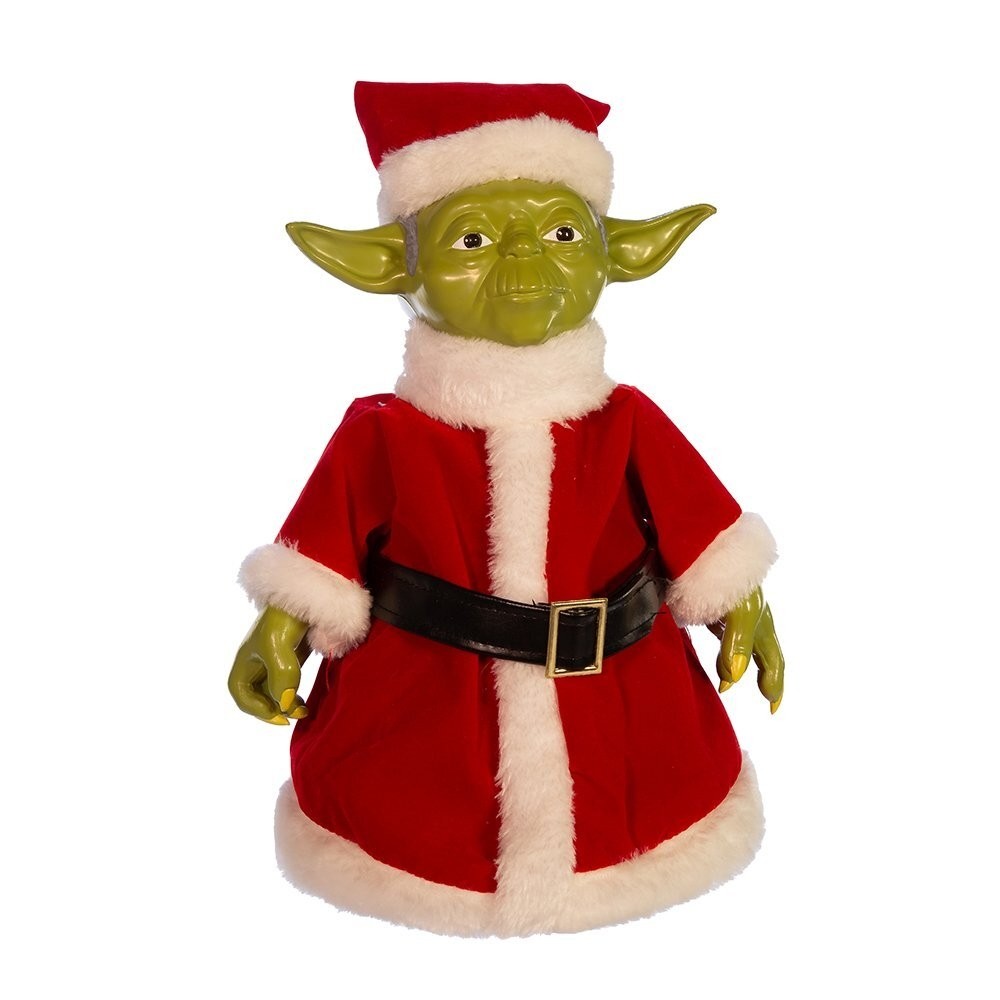 6.

Mickey Mouse Treetop

Have you got young kids? Or perhaps you're the eternal Disney lover in your household?
This Mickey Mouse treetop will be a beautiful addition to your display, especially if you're planning on adding some more Disney ornaments;

Ten-inch tall and with movable arms, it will certainly be the first things your guests will see when they enter your magical living room, probably wondering how they ended up in Disneyland.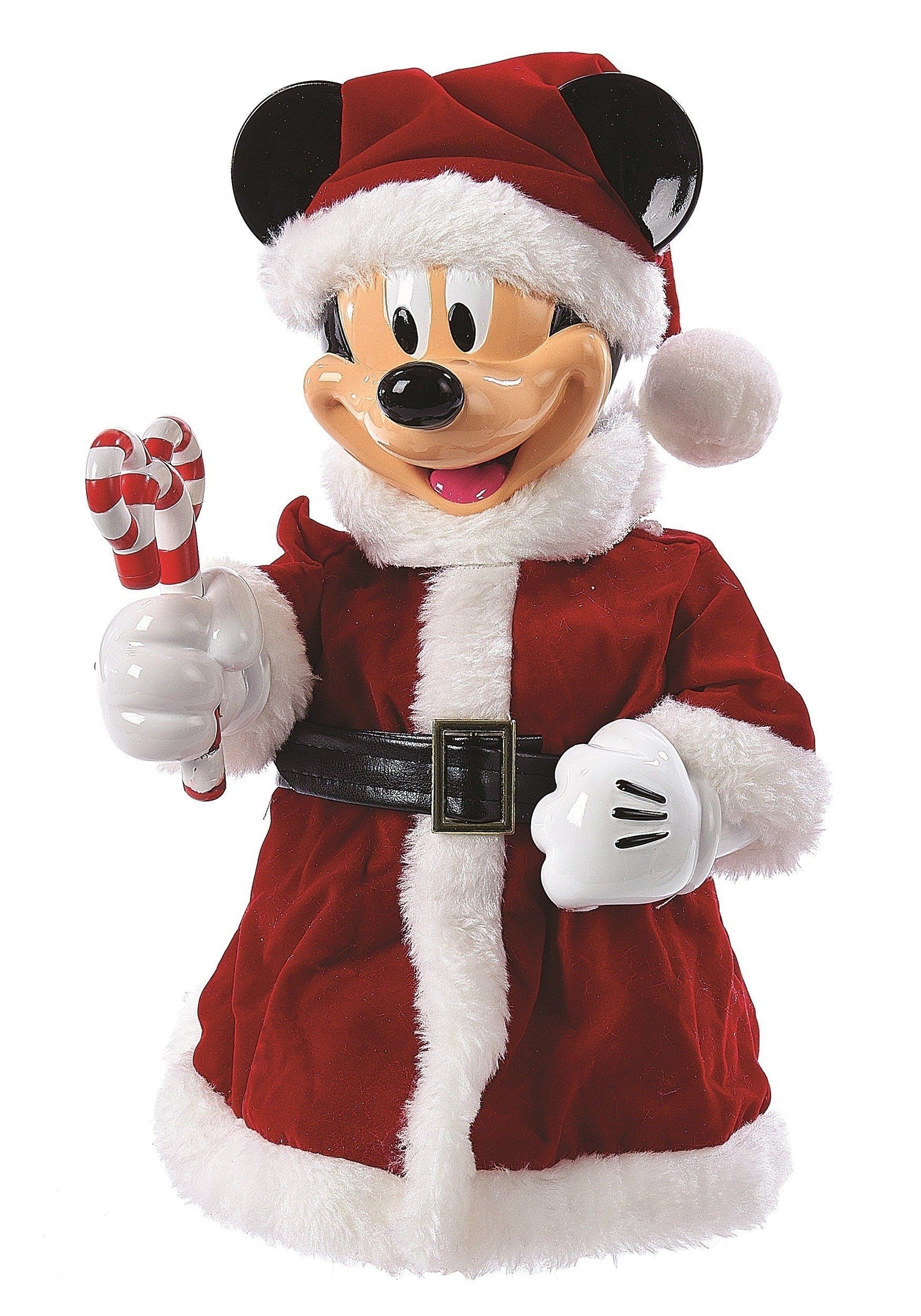 7.

Golden Reindeer Tree Topper

Is your living room the personification of minimalism? Would you like to maintain these sleek vibes throughout the entire festive season? Check this out:
This geometric deer head tree topper comes in an elegant golden color, following a streamlined design and featuring sparkly LED lights;

Ideal to showcase your classy taste in décor while adding some festive vibes.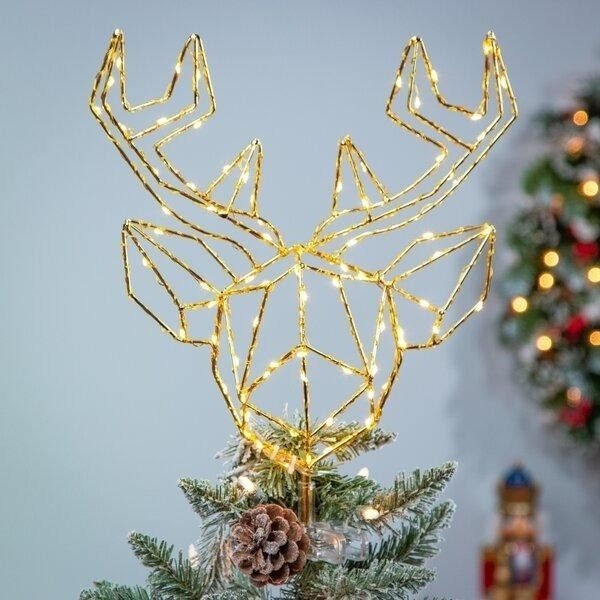 8.

Black Hat Tree Topper

Did all those heartwarming Victorian tales fuel your love for Christmas as you've grown up? Then bring them back to life in the twenty-first century:
This handcrafted hat decoration comes in elegant black with festive accents: evergreen needles, berries and a ribbon;

Your guests will definitely be tipping their hat to your classy Christmas display.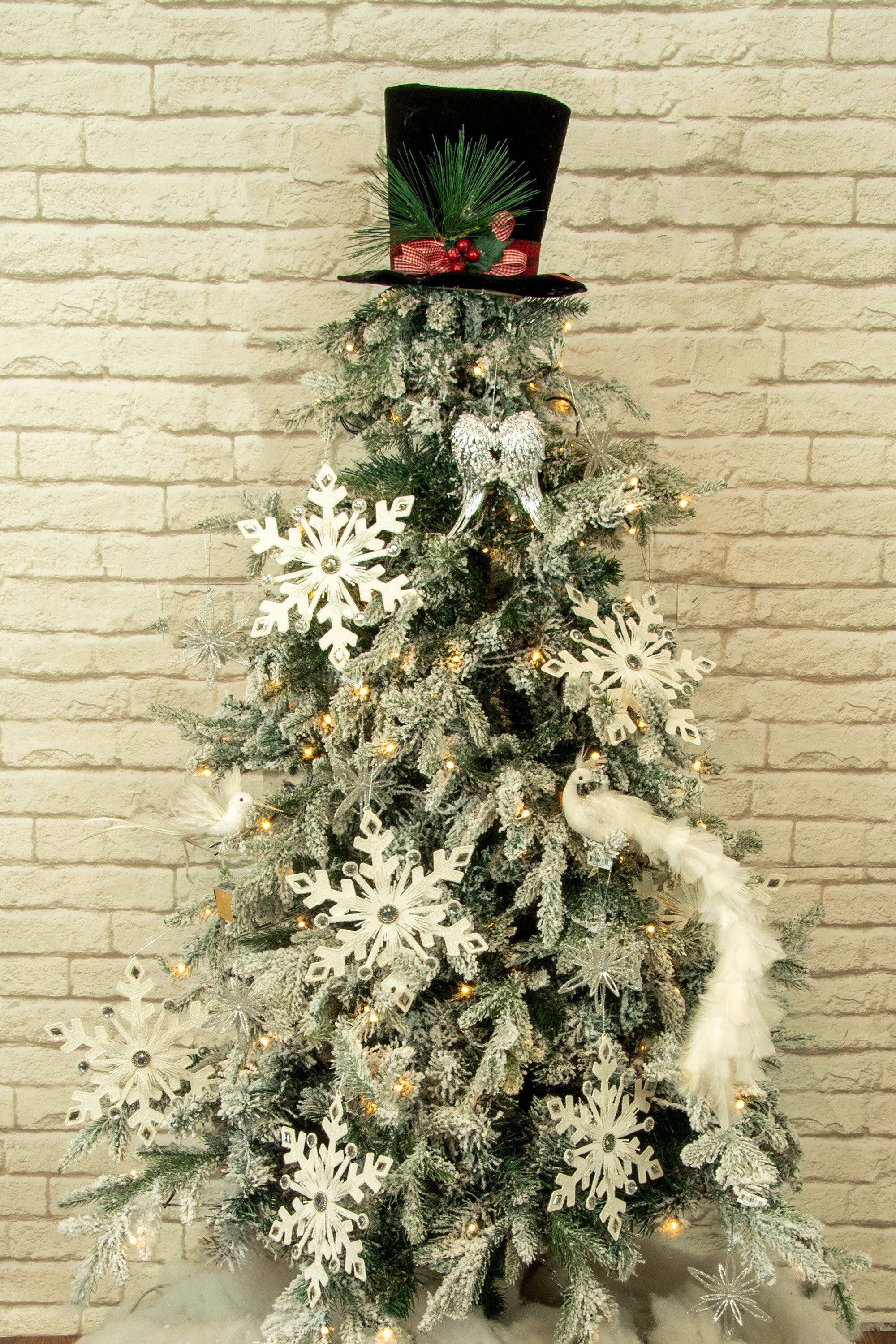 9.

Metal Moose Holiday Tree Topper

If you live in the northern states or Canada, you'll know that moose can be even more common than reindeer. Why not bring a (small) one into your house?
Minimalist and elegant, this moose tree topper adds a twist to the traditional reindeer decorations;

It's artisan-crafted and made of double welded steel, so it's guaranteed to last you for many more Christmases to come.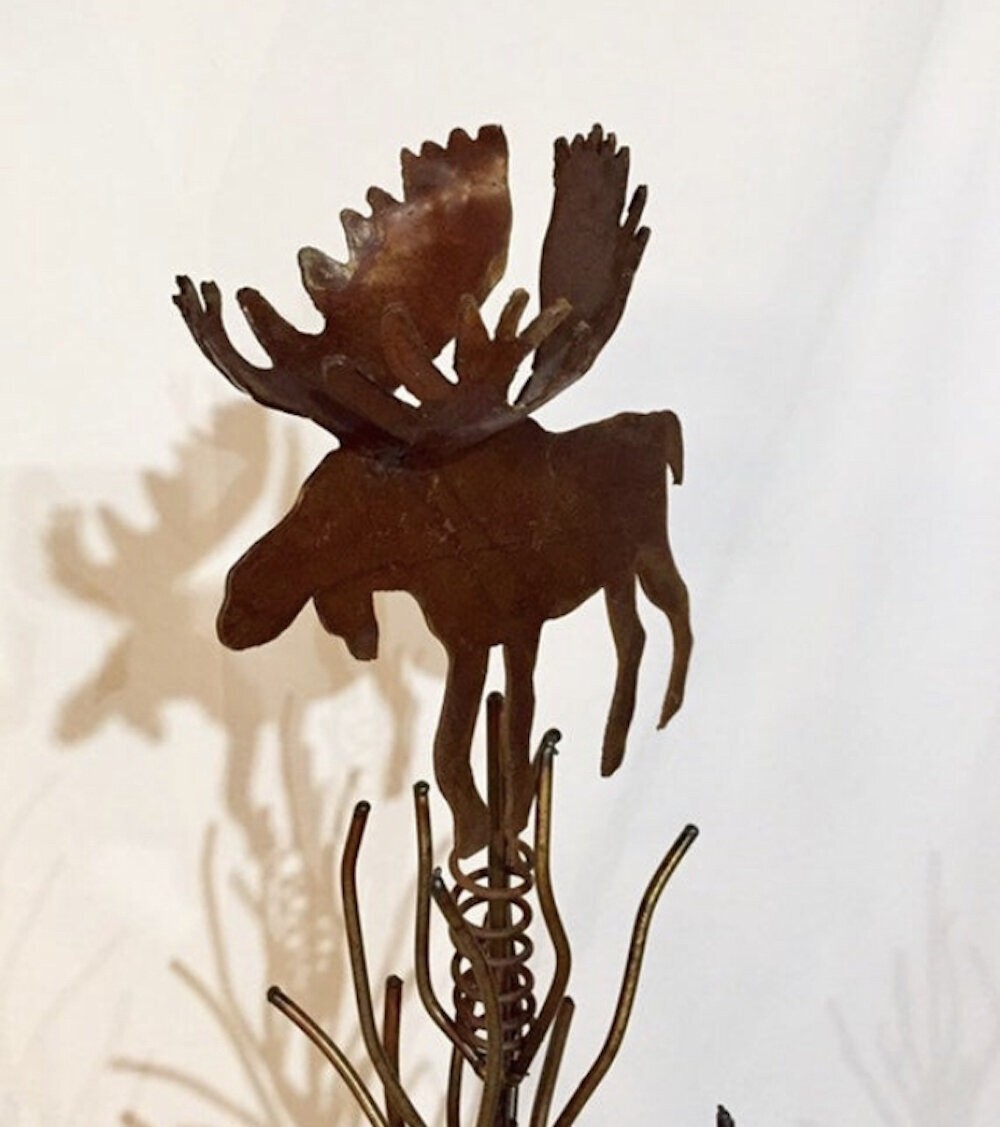 10.

Merry Grinchmas Tree Topper

Even the most Grinch-like haters of Christmas will warm up to this design:
This Grinch decoration takes tree toppers to the next level: instead of focusing on the top part of the tree as per usual, it complements it with arms and legs, making it look as if the Grinch is actually hiding in your Christmas tree;

Because of its cartoonish design, we especially recommend this tree topper to families with kids. They're definitely going to love it!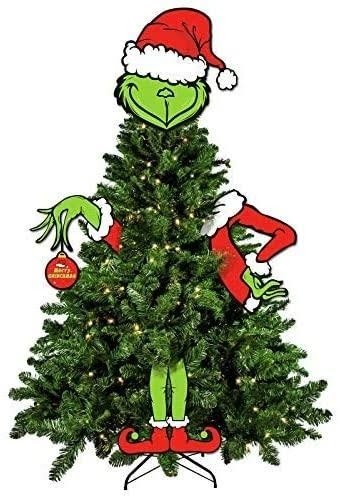 11.

Reindeer Hugger Tree Topper

Do you like the sound of a tree topper that takes up more space on the tree? Then you could let your kids decide between the funny Grinch and this adorable reindeer:
Over twenty inches high, it will become the main focal point in your room;

With standing antlers and wired arms, you can easily adjust this cute reindeer to the shape of your tree.
12.

Cozy Knitted Santa in Hat Tree Topper

Santa decorations don't automatically have to follow the usual red design:
If you have a Scandinavian-inspired house, you should consider adding this tree topper: it brings Santa vibes to the traditional tomtes found in Nordic folklore;

Thanks to its knitted outfit, it also conveys a very cozy look, perfect for winter.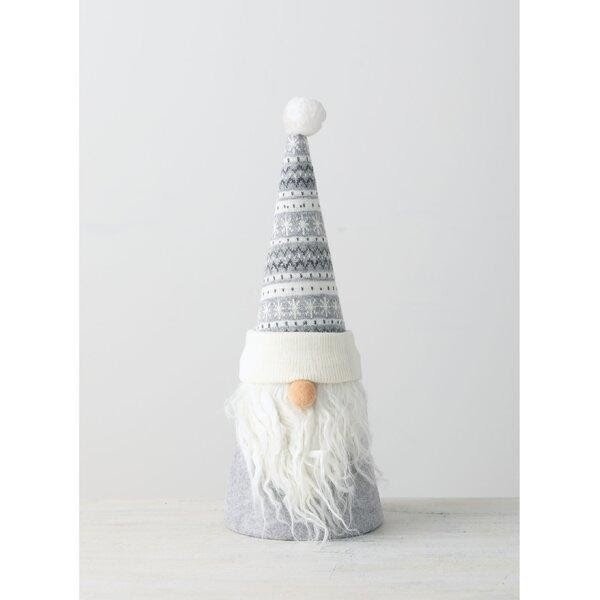 13.

Climbing King Kong Tree Topper

That tree has a particularly pointy tip. Doesn't it remind you of the Empire State Building? We just had a crazy idea:
This King Kong tree topper is exactly what you need if you want to make a memorable statement;

Plus, it's wearing a traditional Christmas hat, which means that not even your most old-fashioned relatives will be able to stand their ground if they dare criticize your unconventional choice.