There's no doubt that having shoes scattered all over the place can be a major headache for people trying to stay organized in small spaces. One minute your place is looking neat and tidy, the next minute your friend is tripping over your favorite pair of shoes at your front door.
Is it even possible to keep your footwear in order and save yourself from the embarrassment of a messy first impression when you live in a tiny studio apartment? Well, it's totally doable! With the right shoe storage solutions, there's really no reason to leave your shoes lying around.
Here, we've got you covered with top hacks on how to create a proper home for your shoes in a small living space!
Make the most of your wardrobe with a shoe rail
Instead of taking up valuable floor space in your already compact home, why not use your wardrobe's wall space to your advantage? Installing a rail for shoes inside a wardrobe is one of the simplest yet most effective ways to save space whilekeeping your shoe collection tidy and easily accessible. Shoe rails are especially useful for those who don't have enough floor space given that they can be placed at the back of your wardrobe's door, below your clothes rail, or beside your folded tops and trousers. On the plus side, having your shoes and clothes in the same location makes choosing an outfit much faster and less stressful. All you have to do is grab your tool kit, install the rail, gather your high heels, and get to organizing!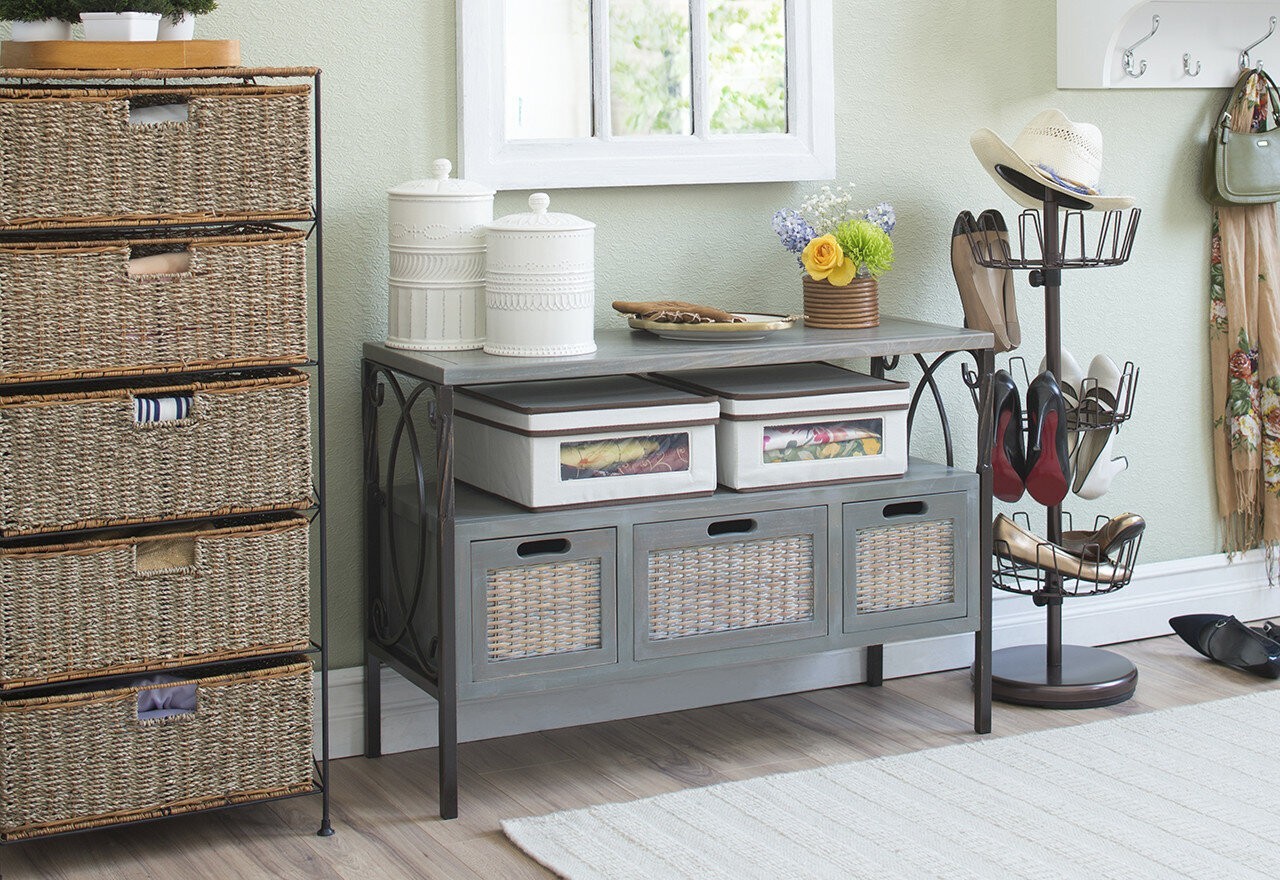 Transform an awkward corner into a shoe display
Corners are usually brushed aside and left empty because they're just too tricky to decorate. However, these tight areas can actually come in handy when your sneaker collection is constantly growing but you've run out of shoe storage. If you've got an unused corner in your bedroom, entryway, or under your stairs, corner shelves could be the answer to your frustration!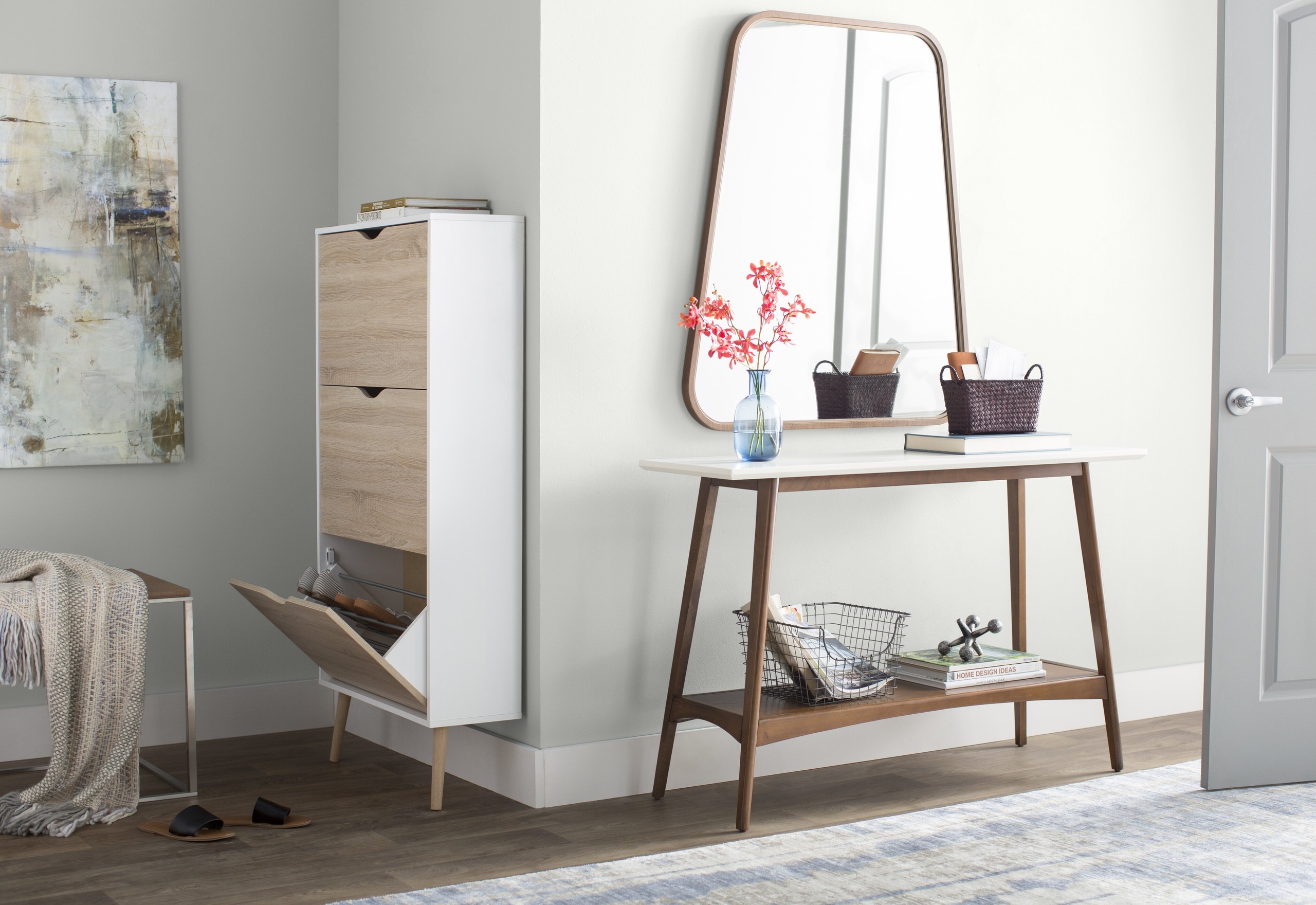 Besides, there are plenty of shelving options to choose from. For instance, wall-mounted shoe shelves are great for freeing up floor space, typically have a less-cluttered and modern look, and create an airy ambiance because of their open design. If you prefer a more traditional aesthetic, a free-standing shelf may be right up your alley. And it doesn't end there! You'll also get to choose between angled shelving and flat shelving. Angled shelves are more visually appealing but aren't the most space-saving option whereas flat shelves are suitable for even the tiniest of corners and flaunt a classic appeal that goes well with all kinds of home styles.
Maximize the space under your bed