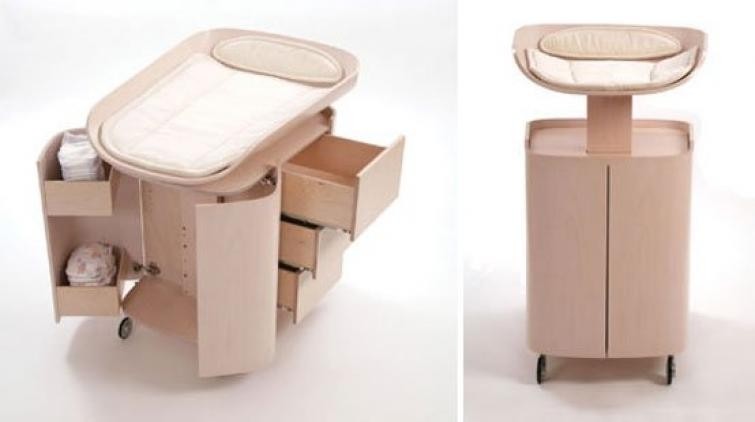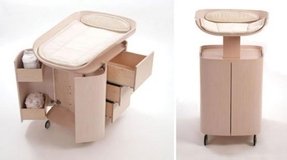 This ergonomic baby changing tables by Bybo shows the future of the nursery room furniture. Bright, plywood finish conceals a multiplicity of various drawers, shelves and nooks, creating an exquisitely functional piece of furniture.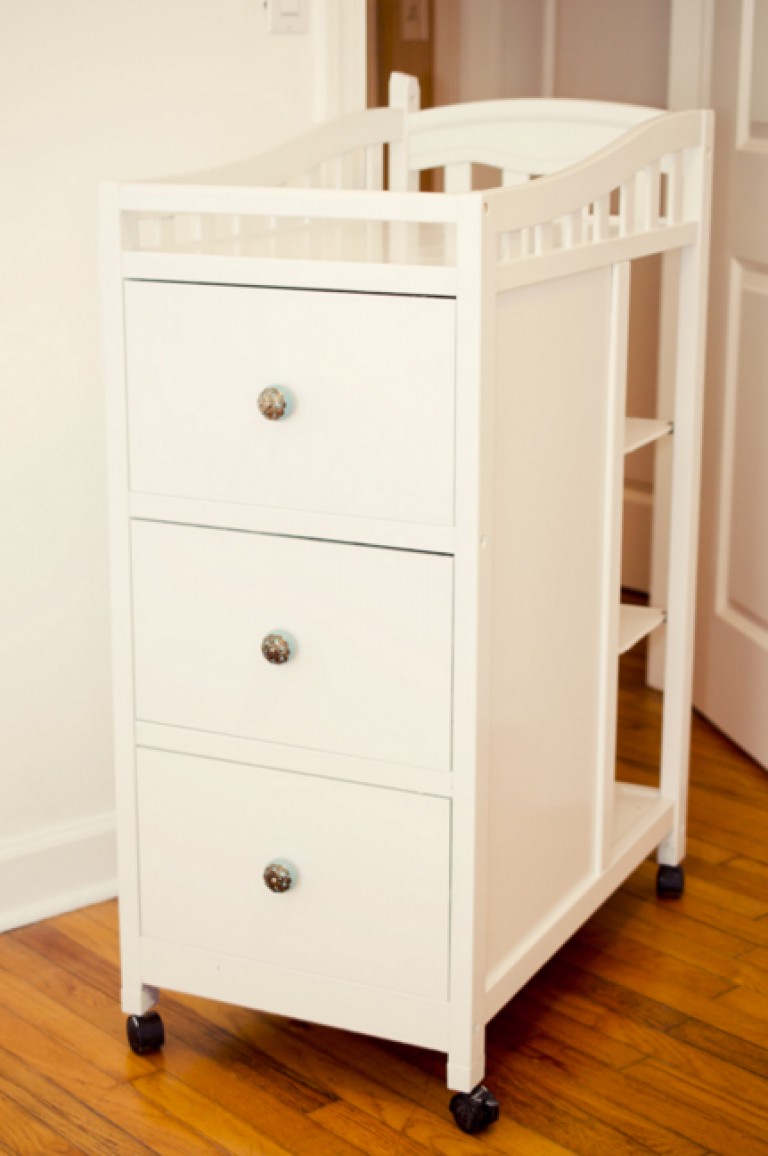 Diaper Changing Table Before and After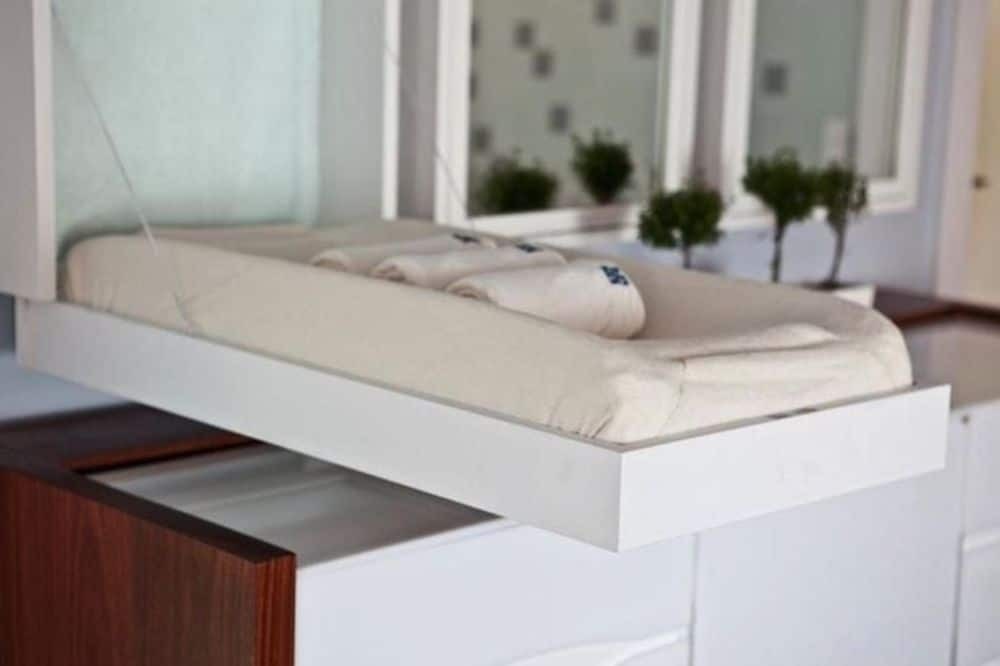 Thanks to this practical changing table for small babies, you will have enough safe surface to carry for your little ones. It is characterized by a wall-mount design and a drop-down top, with an off-white fabric, super-soft cushion.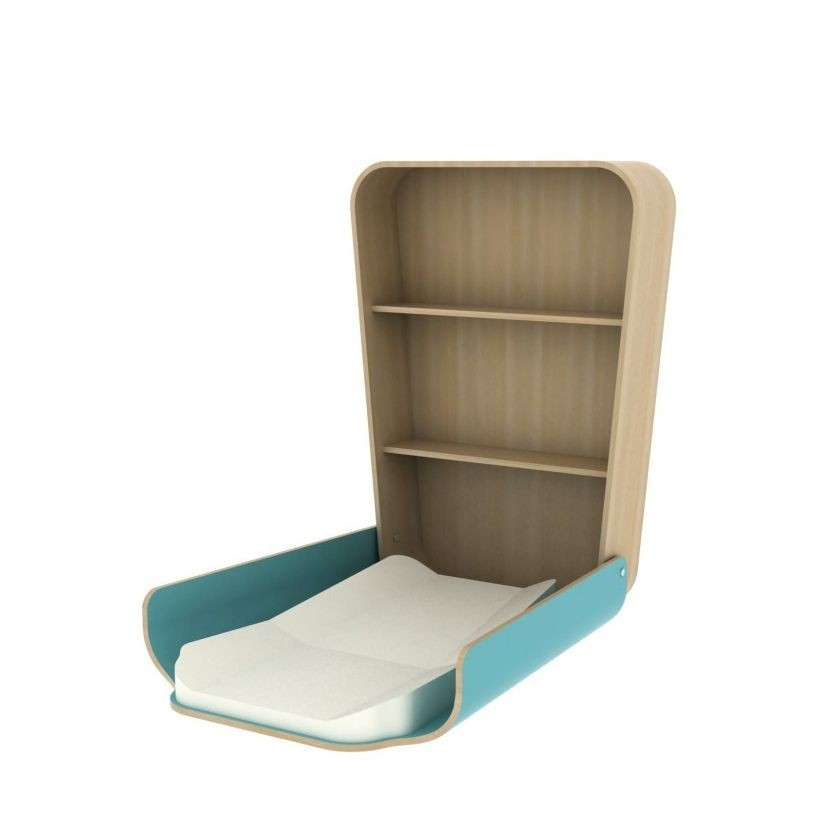 An ideal proposition for young parents, living in modern studios or small apartments. Apart from its smooth, contemporary design, this Noga changing table delights also with its clever, foldable construction.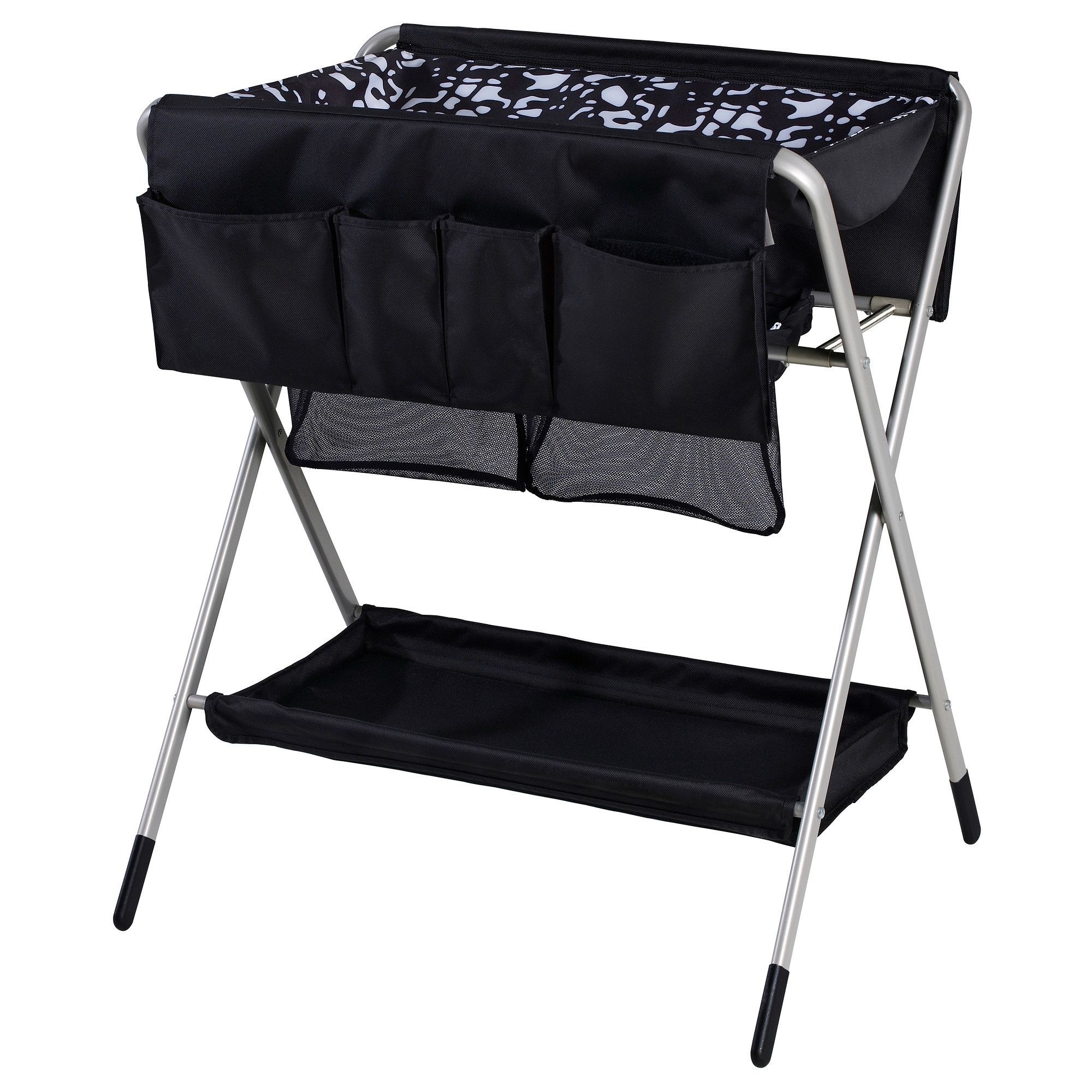 Use a foldable changing table. | 25 Hacks To Make Room For A Baby In Your Tiny Home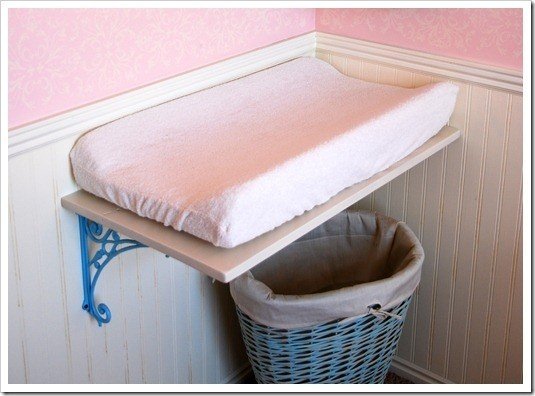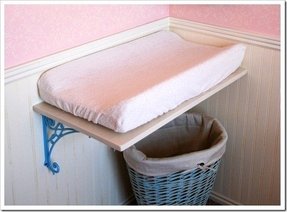 Space saving baby changing table mounted on decorous blue brackets sporting art nouveau inspired swirly motifs. There's a trash bin underneath, which for sure supports the organization and saves time.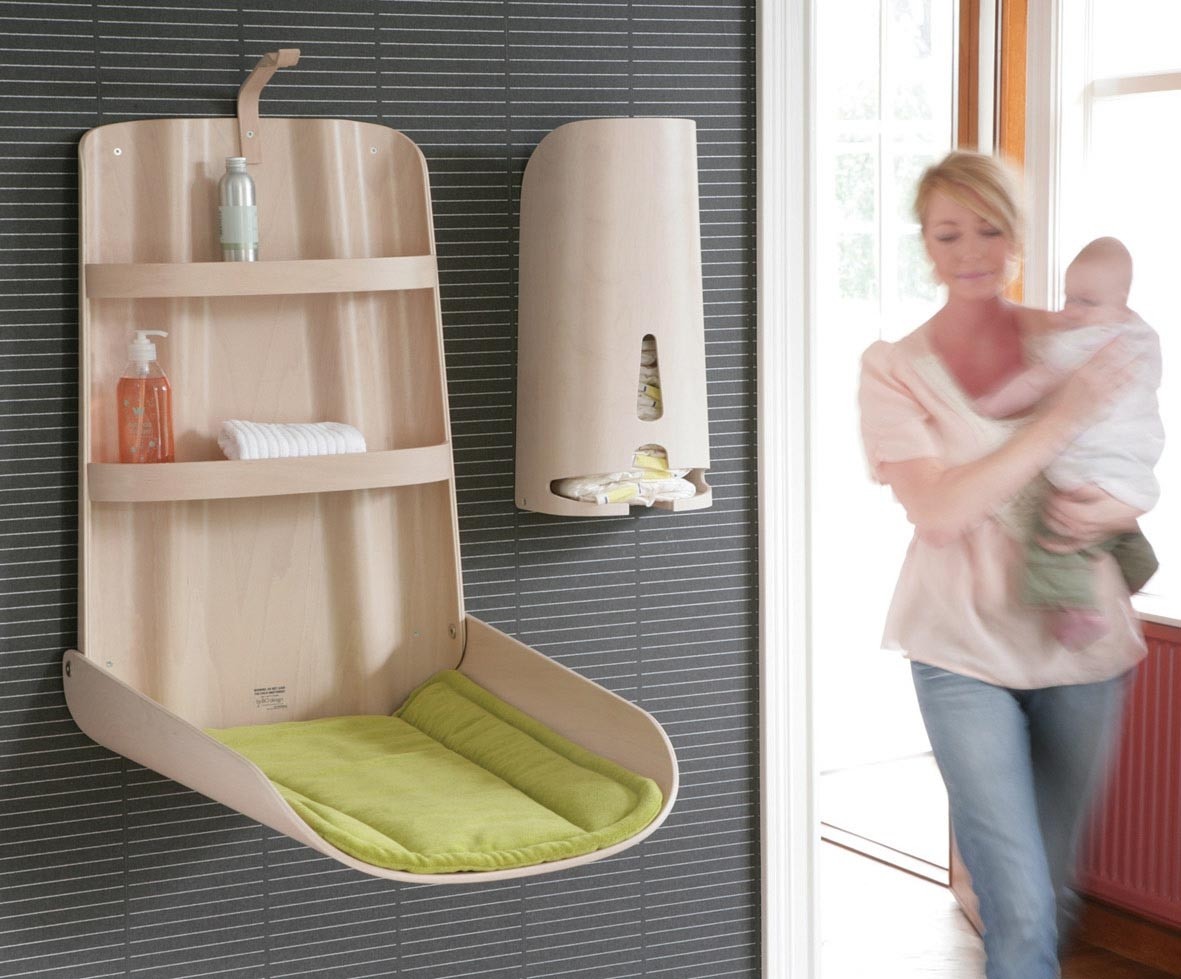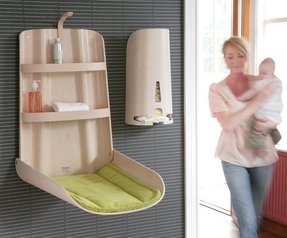 Durable and safe, this baby changing table is small and functional, allowing you to save space in your nursery or bathroom. It's wall-mounted and made of quality material, with a pull-down front that reveals a cushioned place for your baby and 2 open shelves for necessities.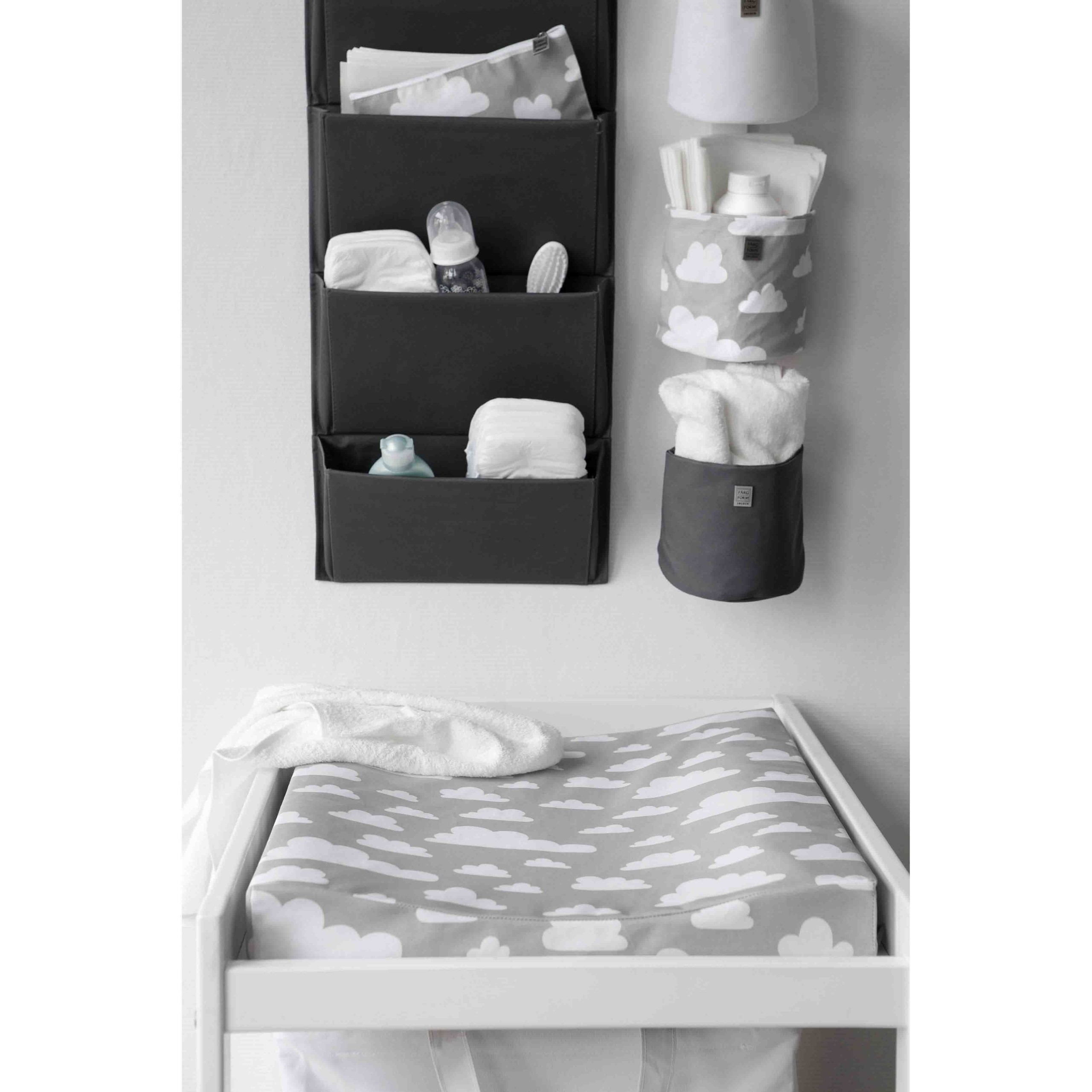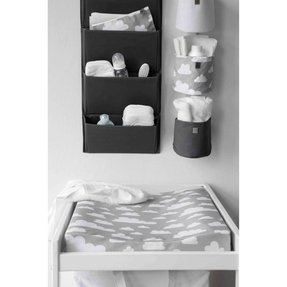 Made of solid materials, the very functional small baby changing table is a great solution for a child's room. Simple form, cute decorative elements, and ease of arrangement in every interior design creates a very practical and stylish piece of furniture.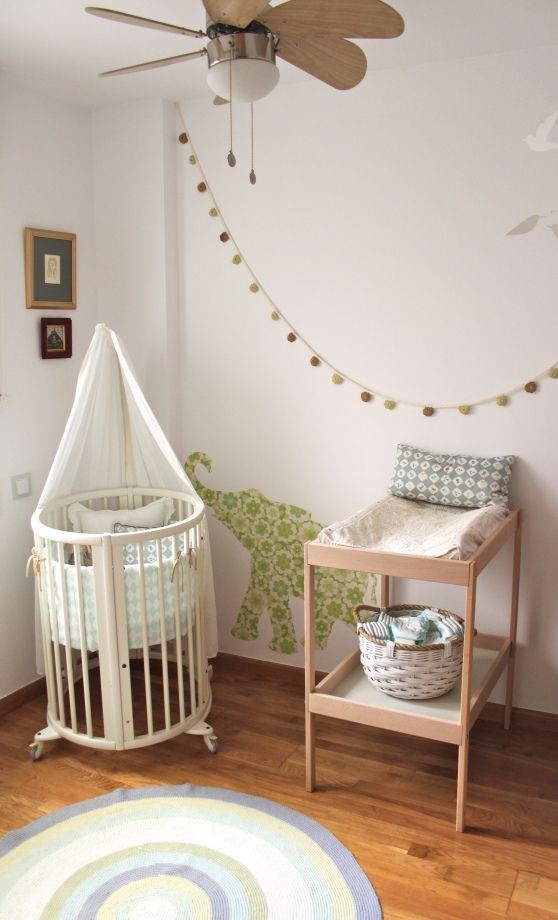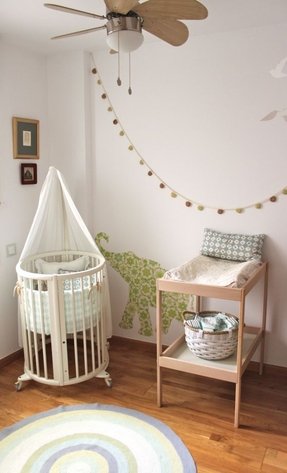 Gender neutral nursery room nook with small baby changing table in teak wood (no coloured finish, just bright natural wood). The changing table is accompanied by a cute round bassinet on wheels, with white canopy.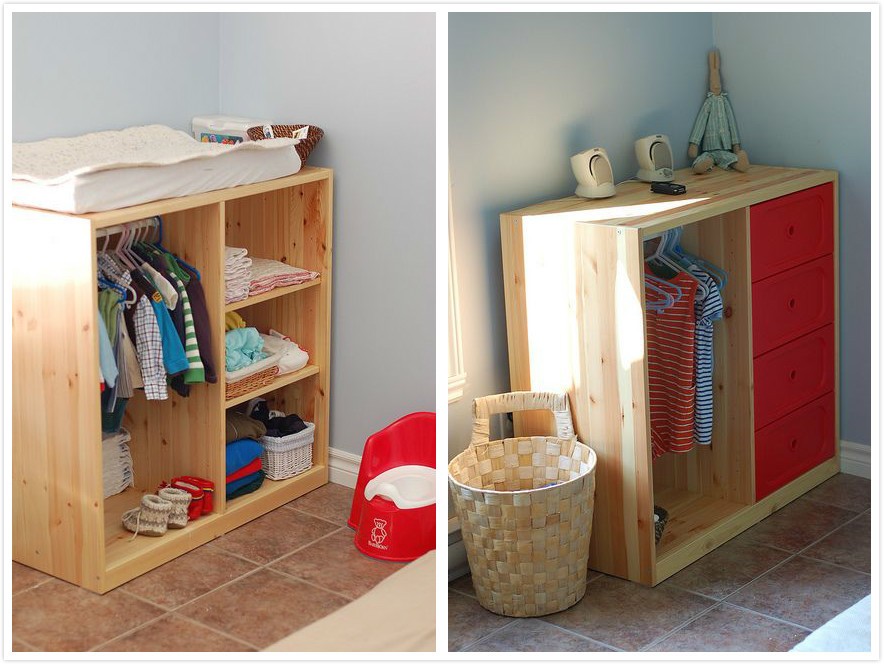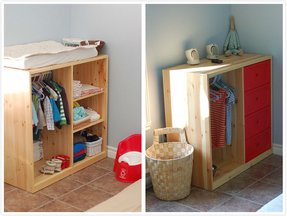 This kid's wardrobe closet sports a small design that will prove simply ideal for small clothes of your little ones' and will ensure more than enough space, while the design comes in a natural wooden finish.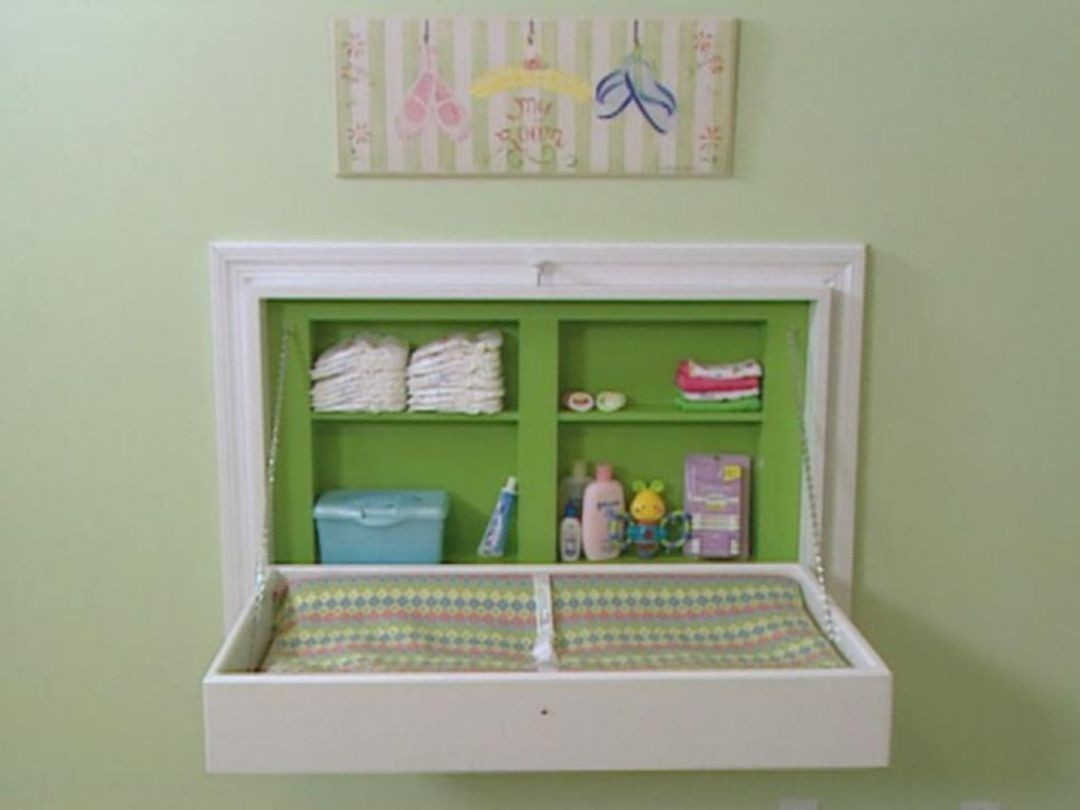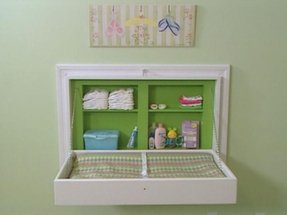 13 Clever Space-Saving Solutions and Storage Ideas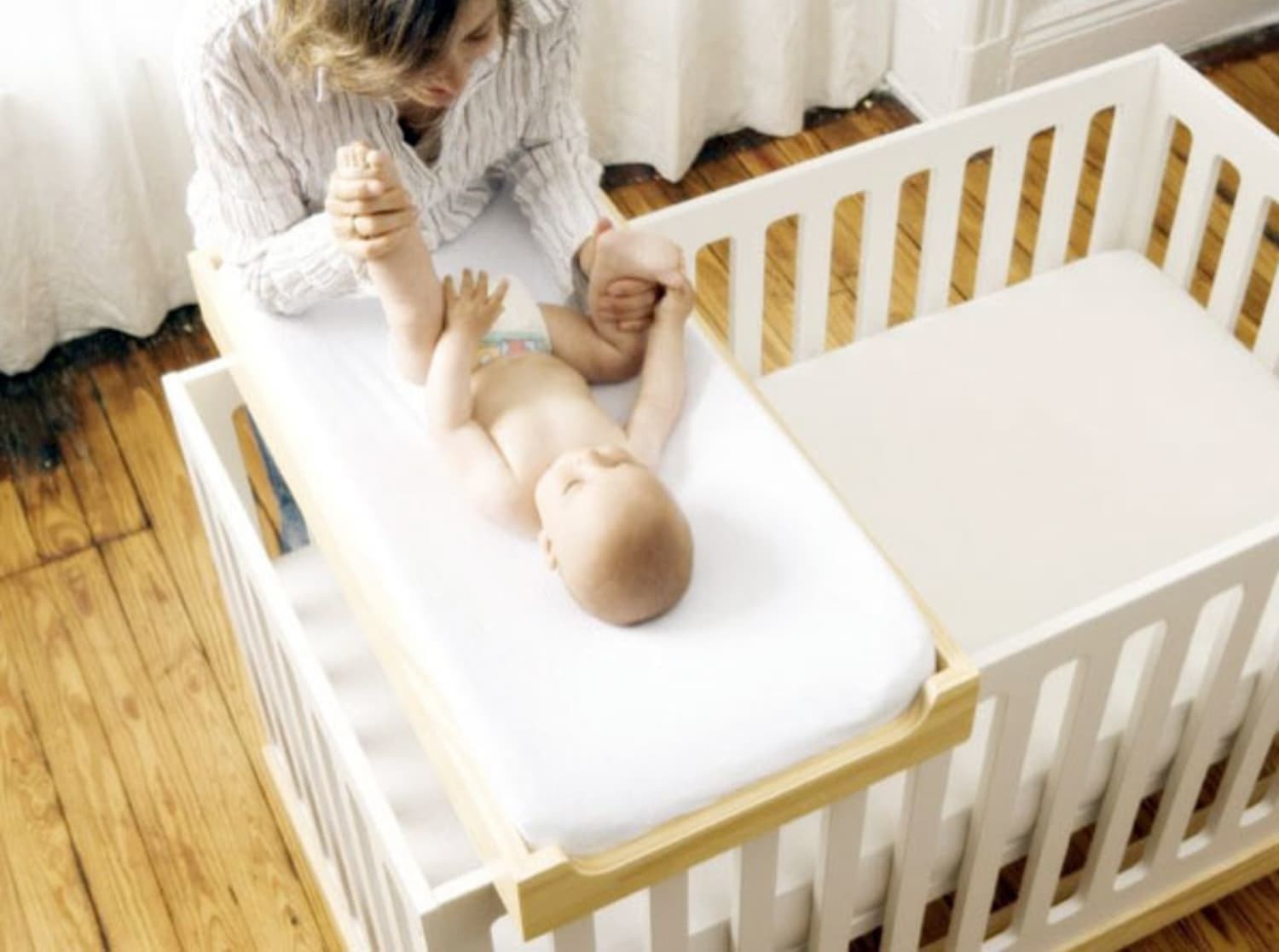 A simple, and useful changing table in a small size. This wooden table provides sufficient space for nursery. It provides comfort and safety for the youngest users and mothers. The table also looks very attractive.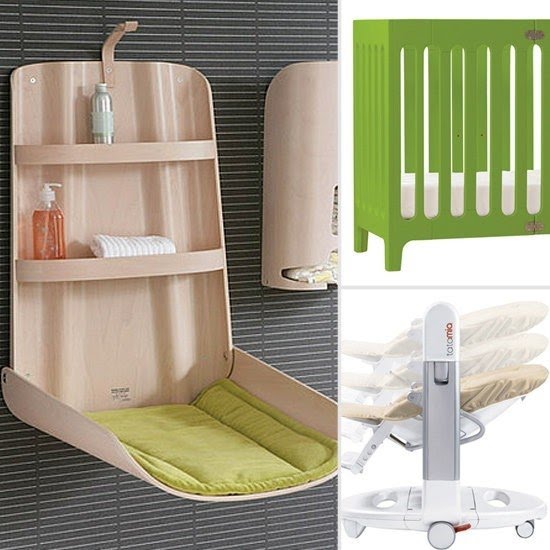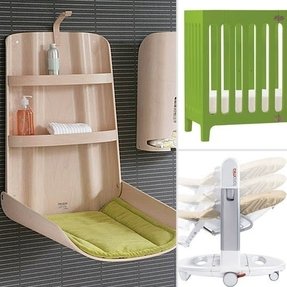 Go for this amazing changing table that will help you save up just tons of space in your household. It is foldable and can be tucked away on the wall easily, while you're not using it, while also sporting a charming and elegant, modern design.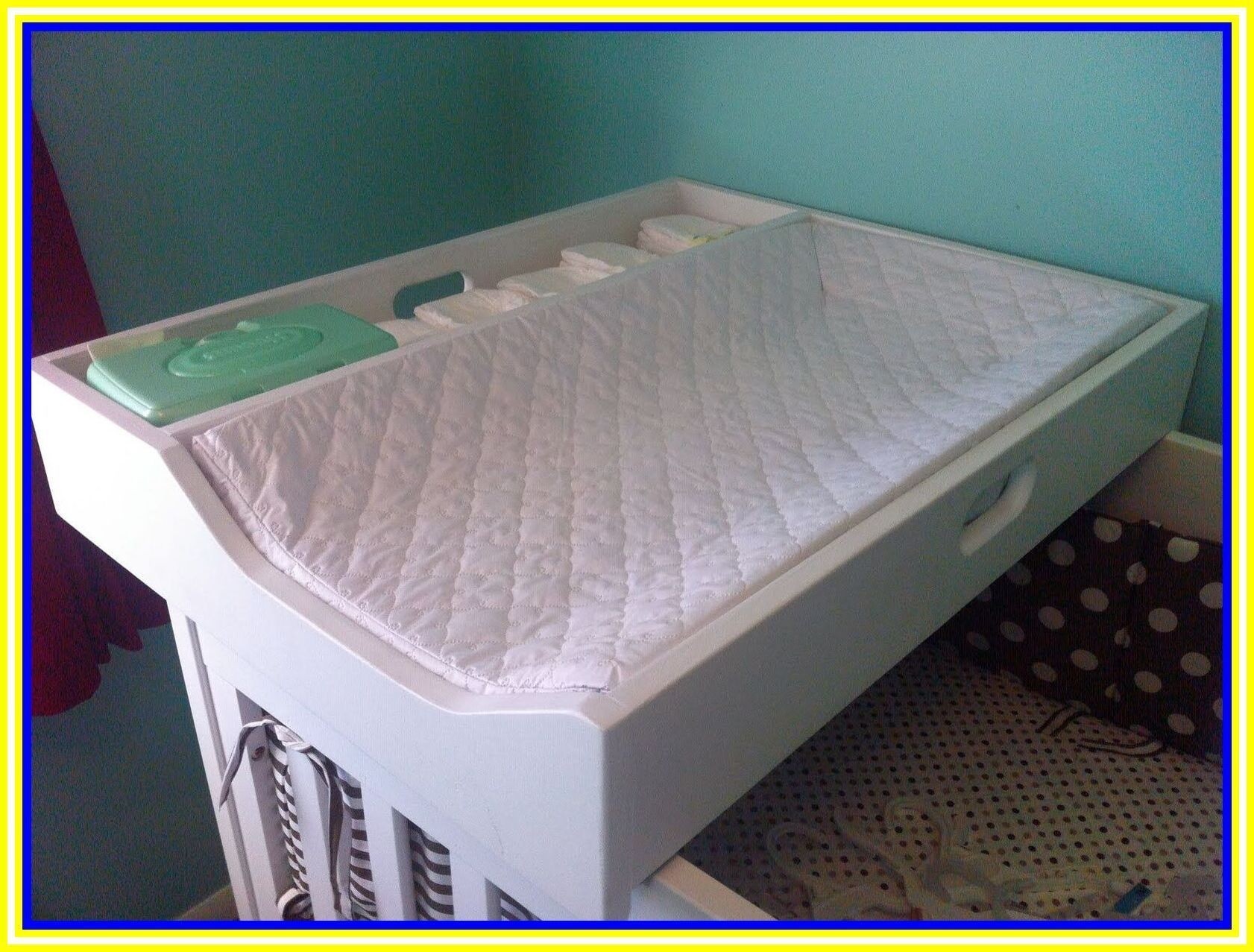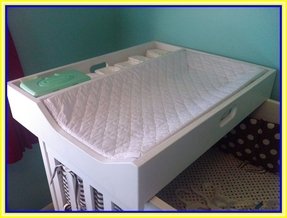 Useful and safe crib topper that plays the role of a changing table. This white part of a crib includes practical handles and some compartments for useful accessories. It provides safety for a child and comfort for user.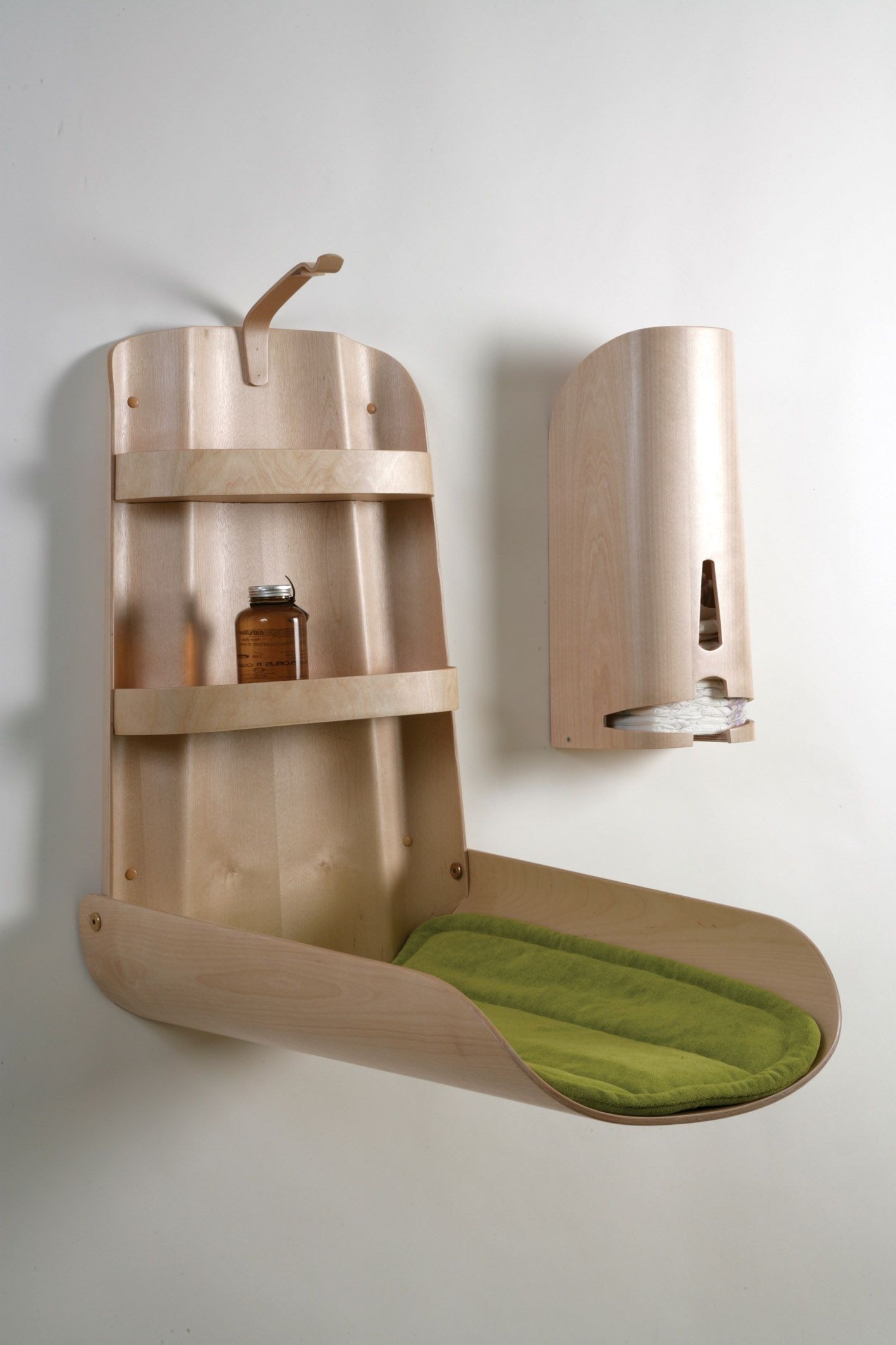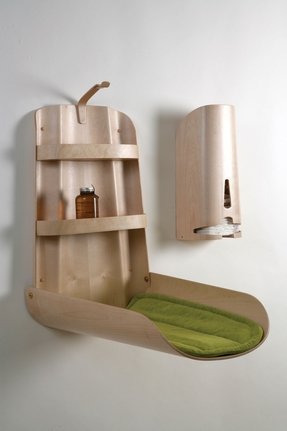 ... Bybo: Space Saving Wall Mounted Baby Changing Table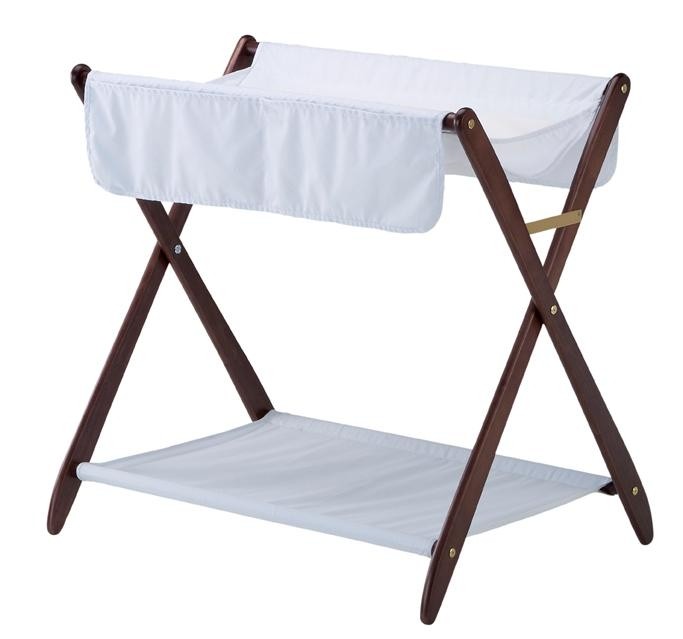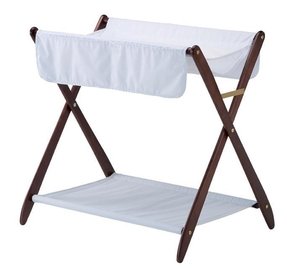 Cariboo Folding Changing Table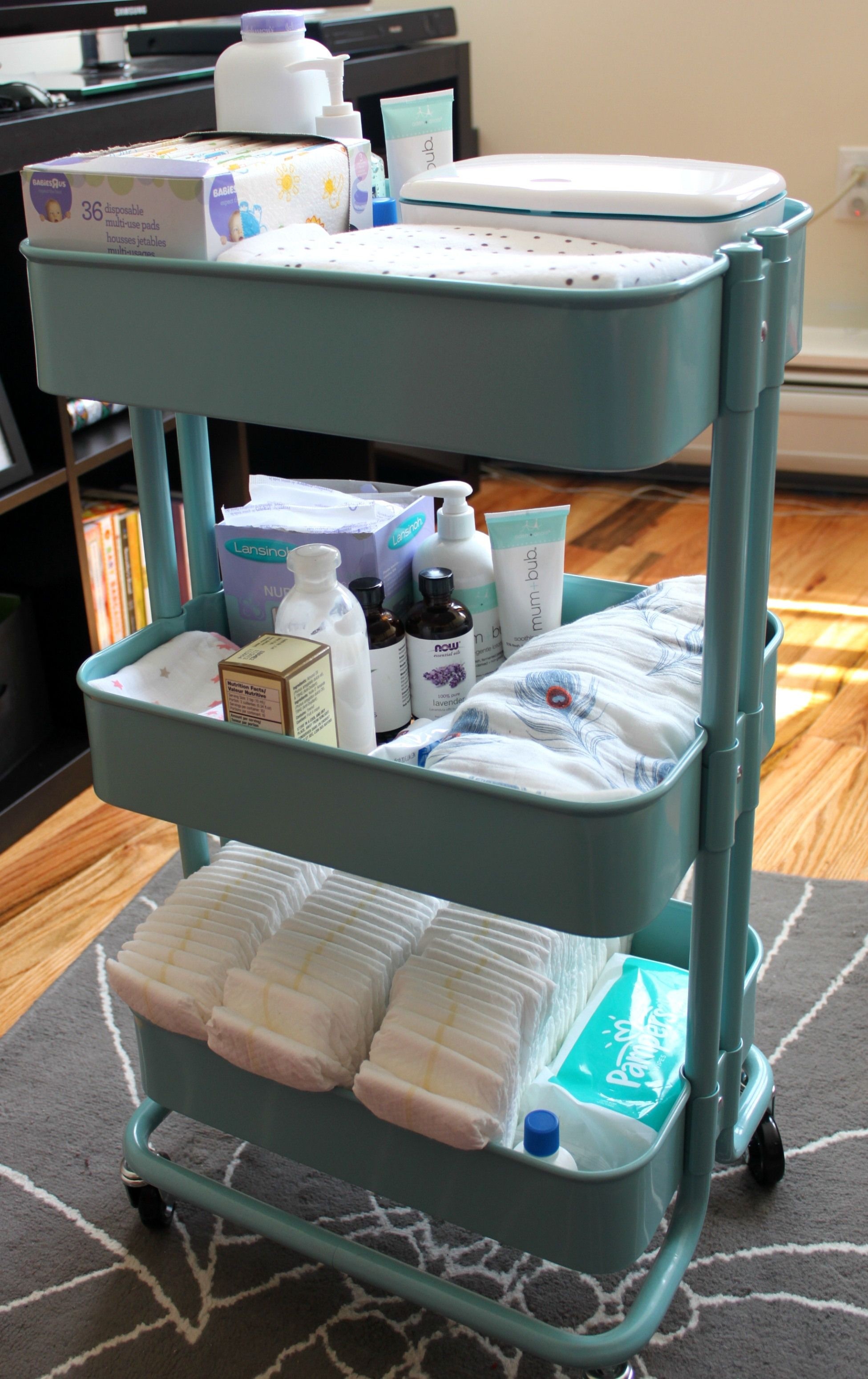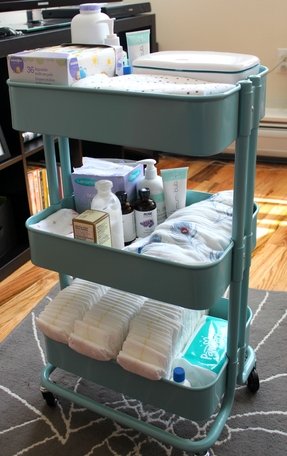 When a child comes home, everything must be at hand. Such freedom allows moving table station. The rack on wheels, has three double shelfs.

Gray-blue color combination, is neutral and pleasing to the eye.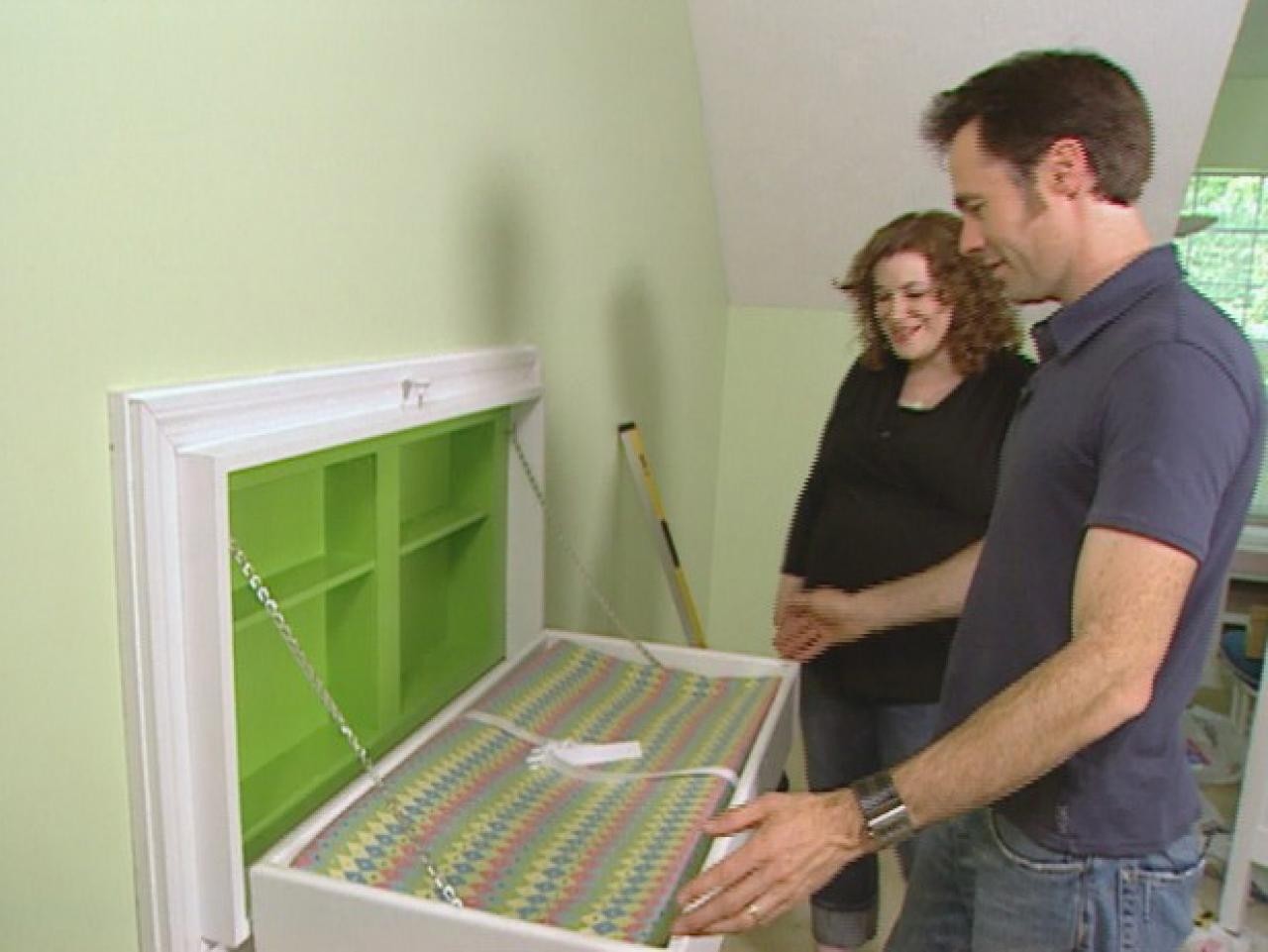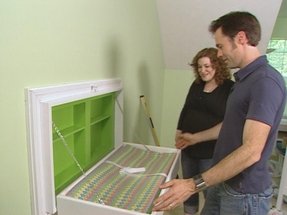 Fold out changing table designed for mounting on the wall. It is made of wood and reinforced with chain. It contains removable cushion for easy cleaning. Functional accent for each baby room.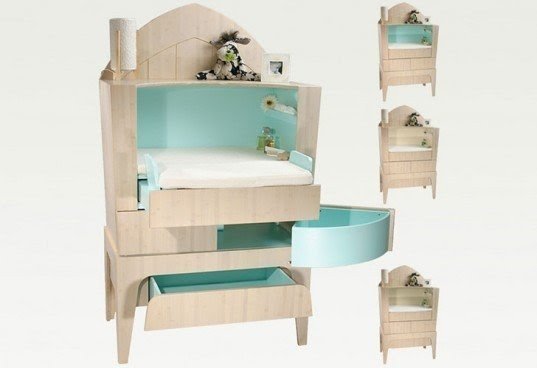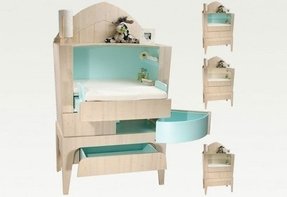 green kids, eco kids, green baby, eco baby, green design for kids ...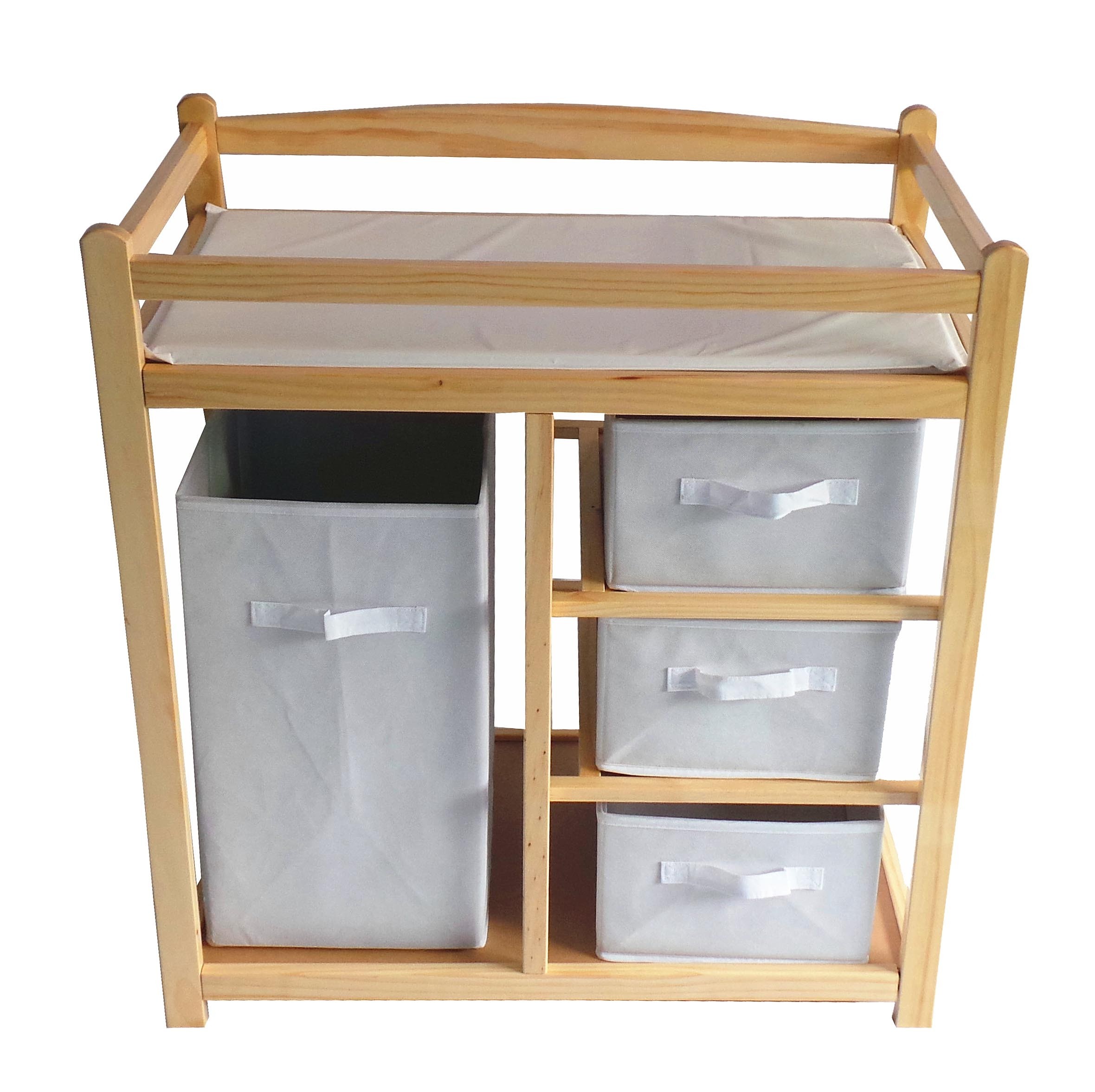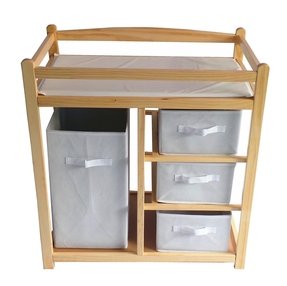 FoxHunter Baby Changing Table Unit Station Storage Drawers Pad Mat ...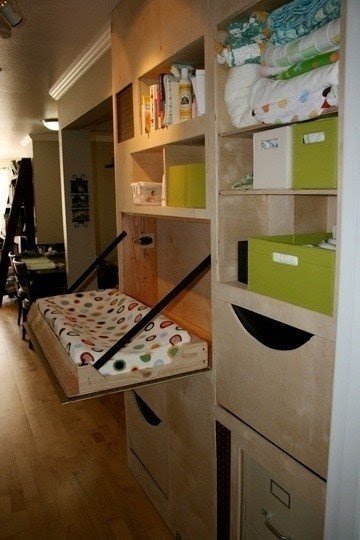 Challenged on space? Take benefit of these smart ideas. Save space in a nursery with a drop-down baby changing table. When not used, it blends into cabinetry and doesn't clutter the space. As simple as that!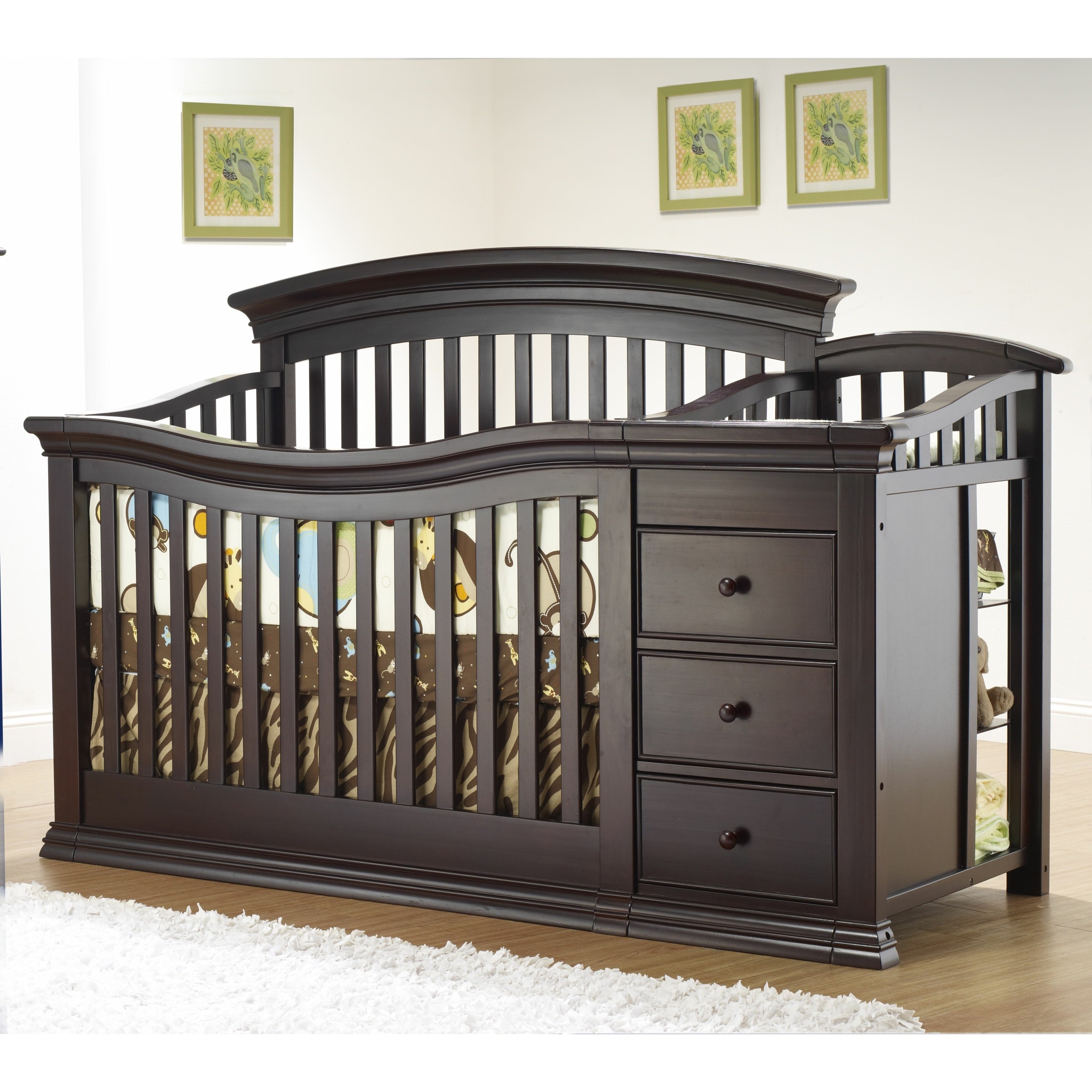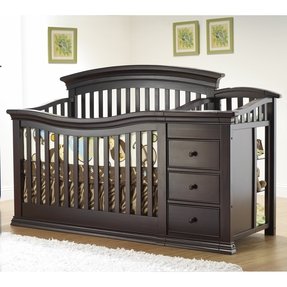 Sorelle Verona 4-in-1 Lifetime Convertible Crib and Changer - Espresso - C International - Babies "R" Us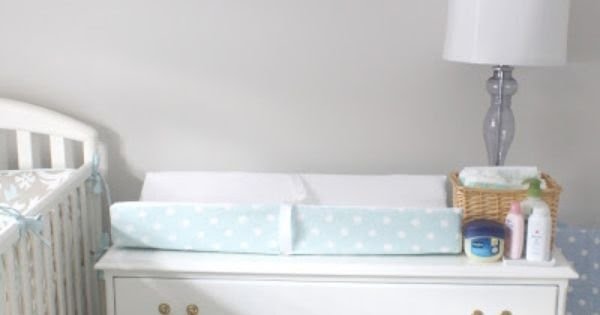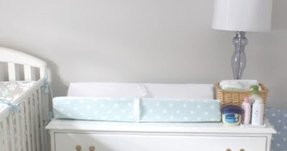 Beautiful small space nursery - I love how the clothes are organized in the closet.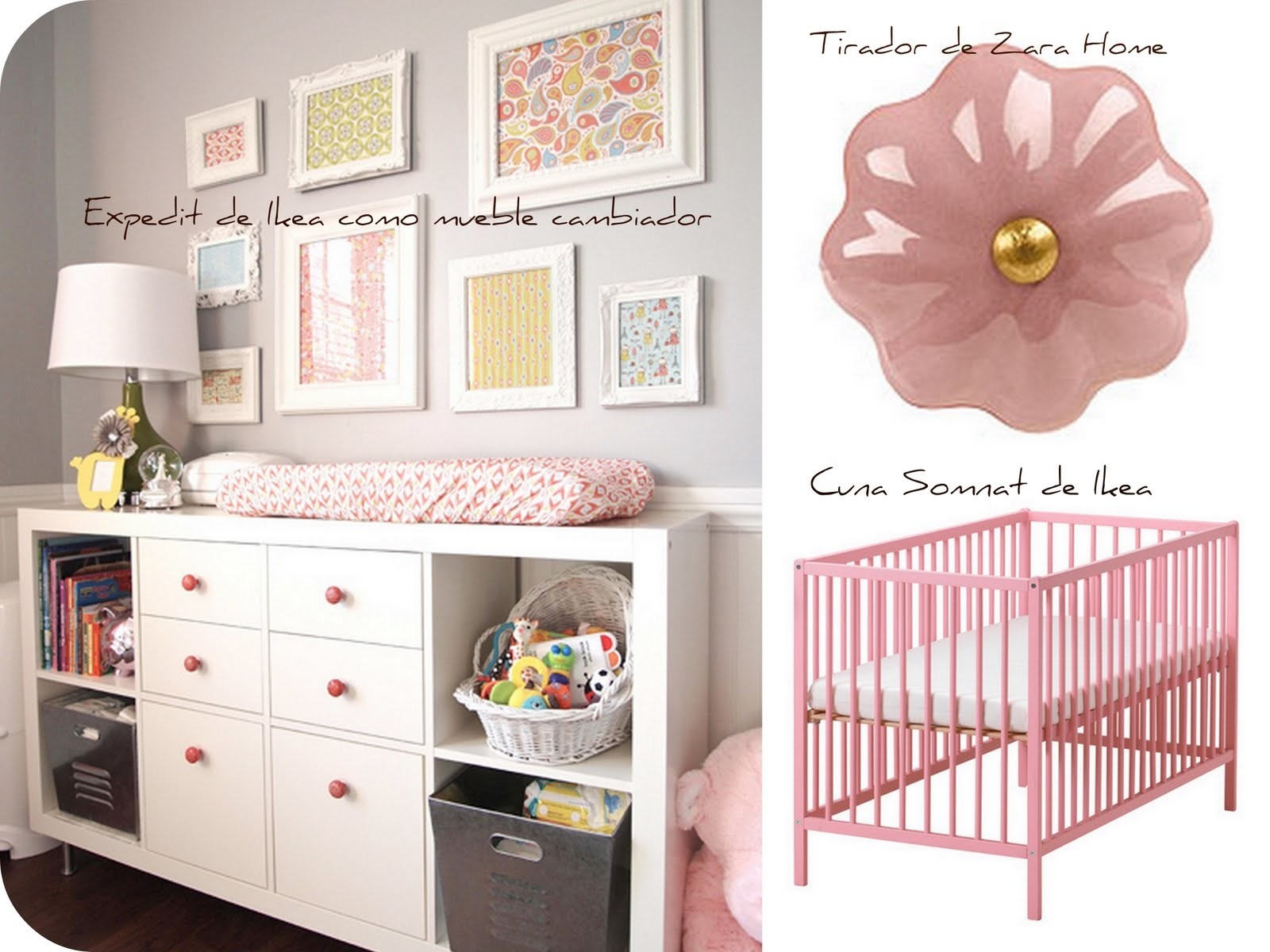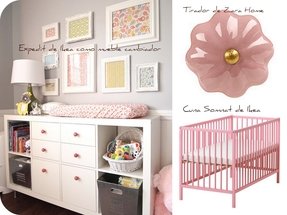 Adorable and cute setup for a home nursery room with a set of pink furniture, consisting of a wooden crib with an elevated mattress and a white changing dresser with a plenty of storage drawers inside of it.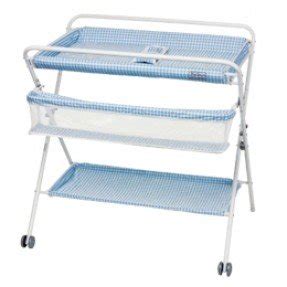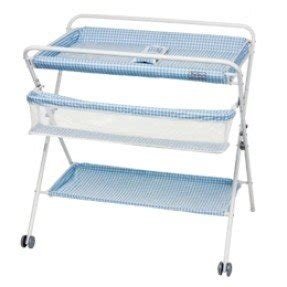 Fortifying Style with Folding Baby Changing Tables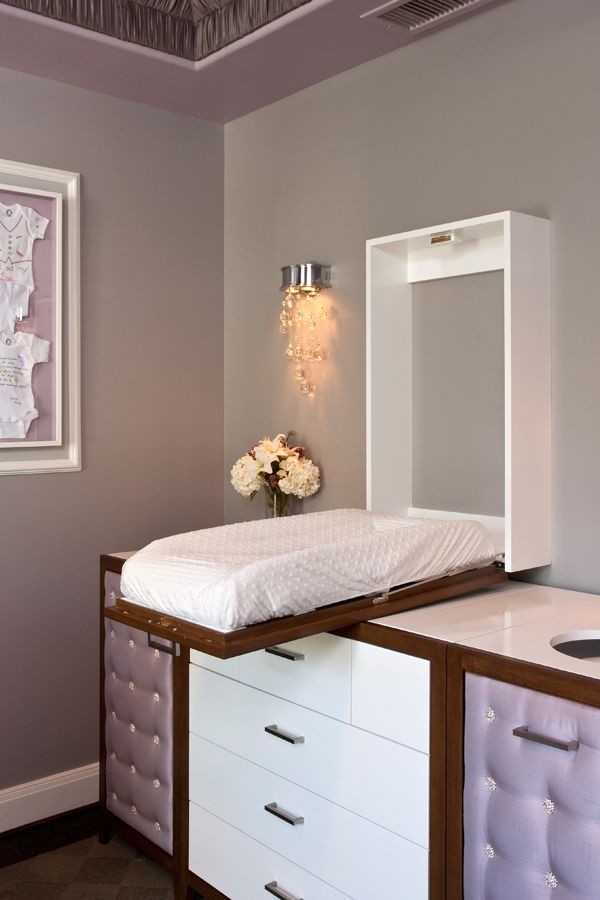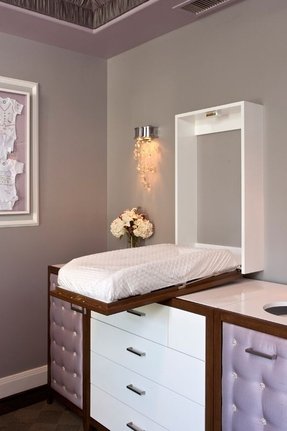 Scrolling an infant is an activity that quickly becomes routine in the lives of young parents - in the bathroom, a pull-out panel with small baby changing table, with a soft swaddle cushion has been built into the tower. White combines with cherry wood.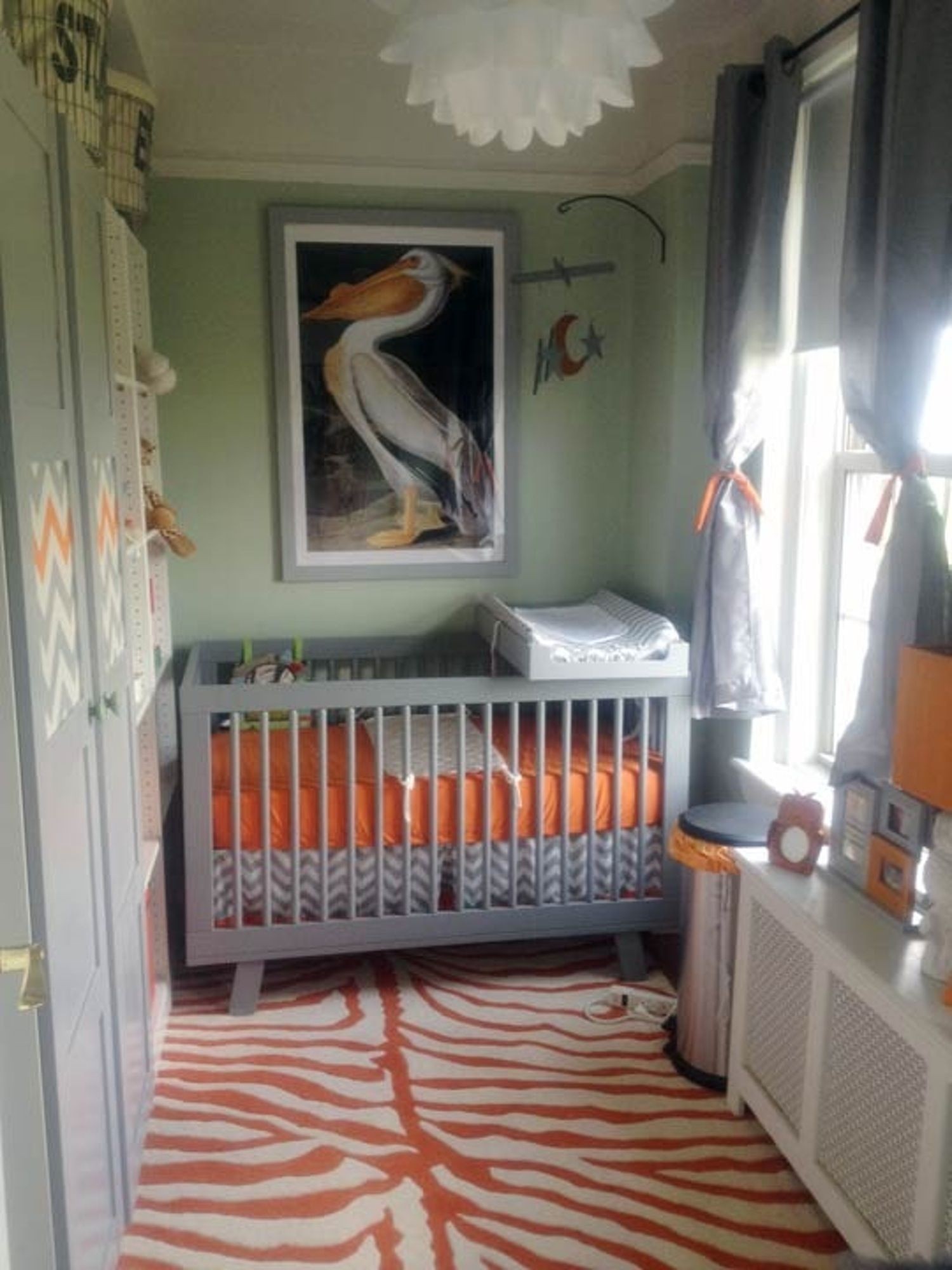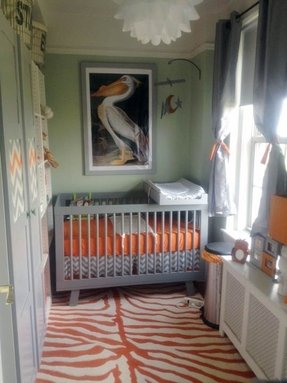 Funky and cute approach to a tiny nursery room with a beautiful carpet on the floor with a white and orange zebra print, nicely complementing the orange mattress inside of the crib and the pelican drawing on the wall.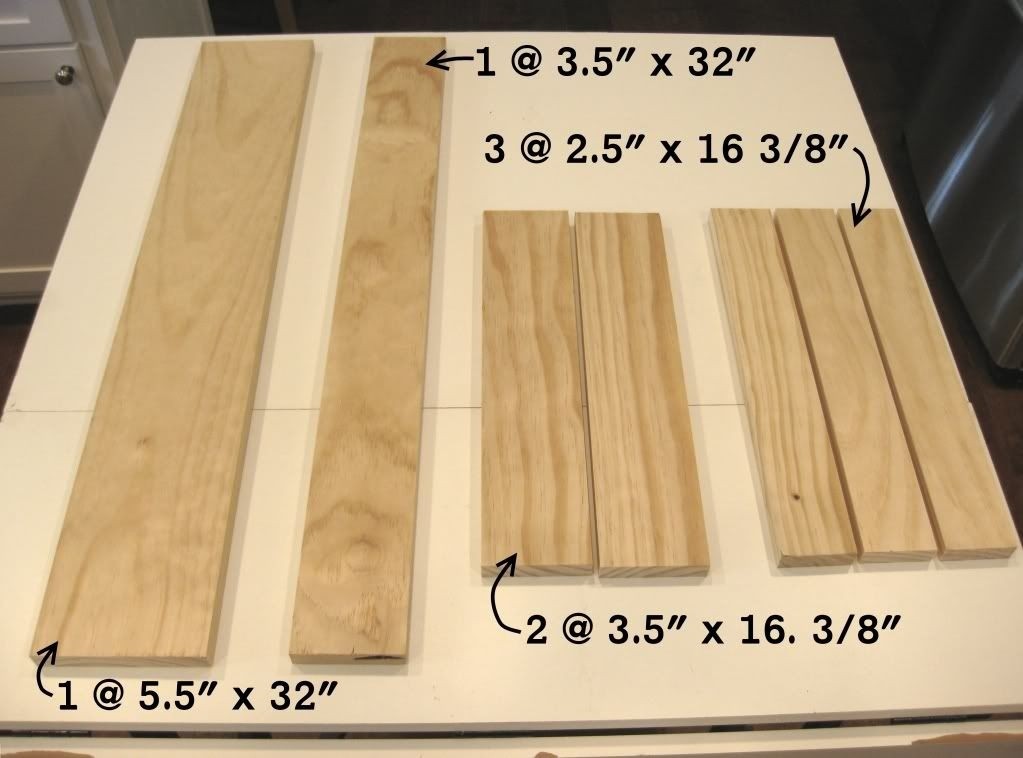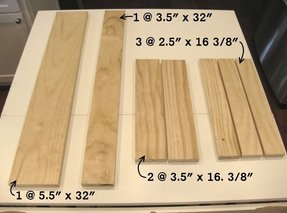 Changing tray with a durable construction based on simple wooden slats. This element of equipment looks very simple, so it matches any home design. Its solid construction is comfortable for the youngest users.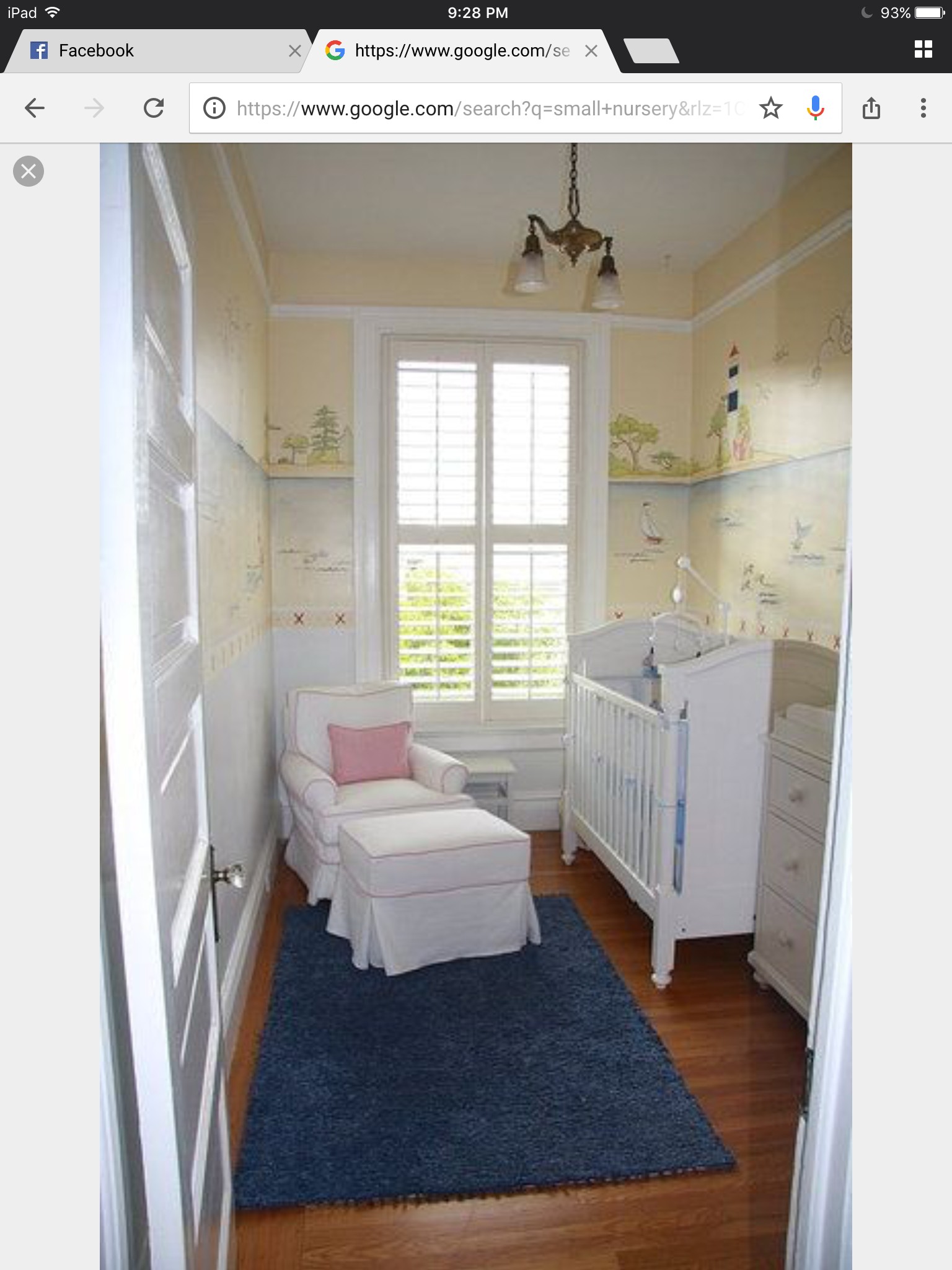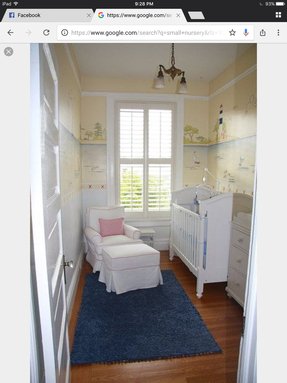 Mon, Nov 2, 2009 | Kids furniture | By Margarita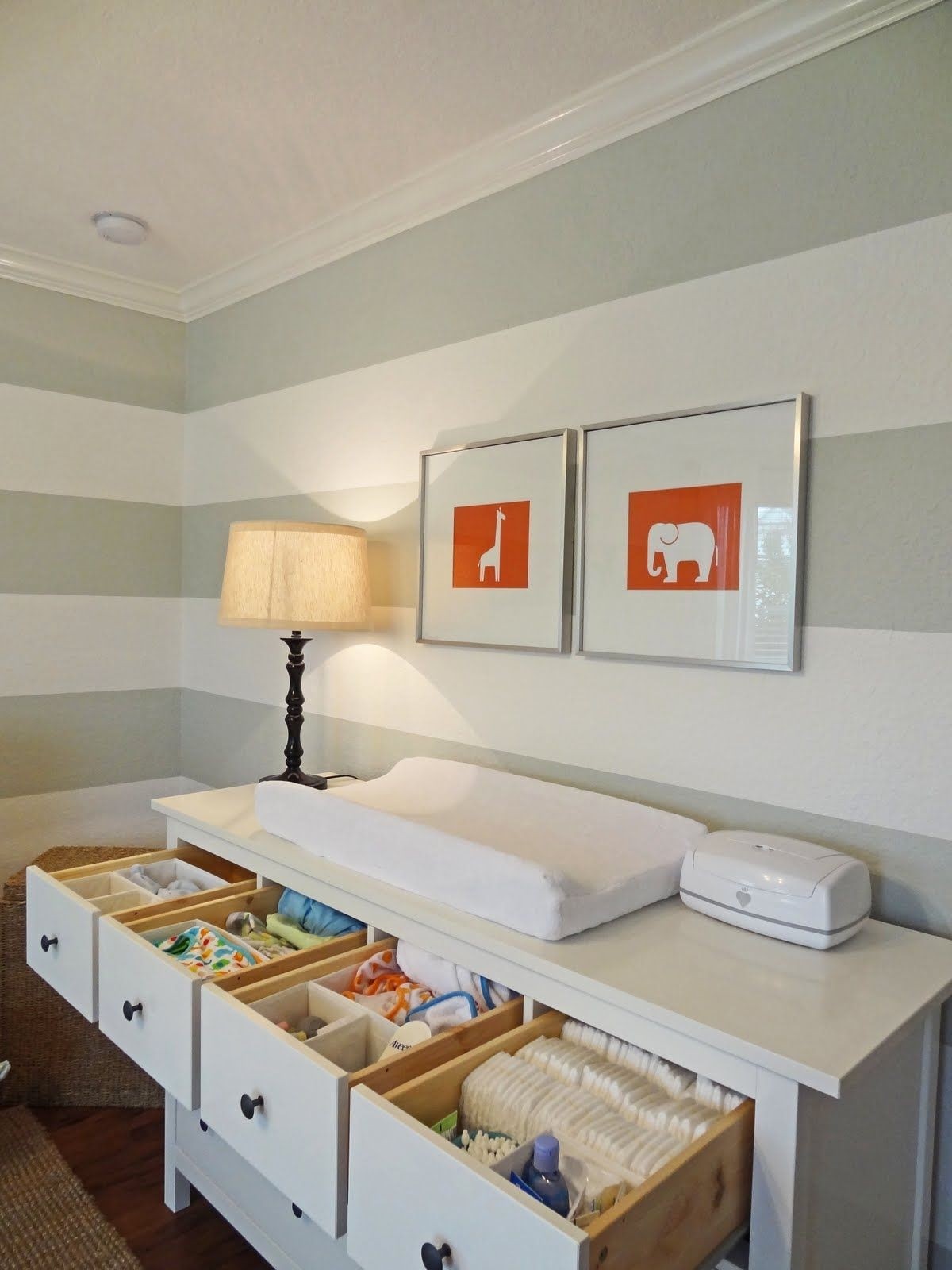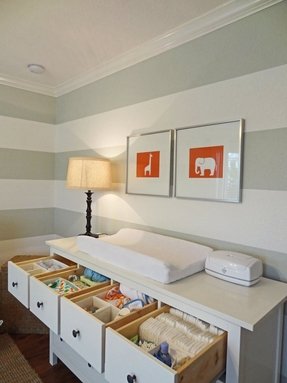 Handy design for a baby changing cabinet, made out of an ordinary dresser cabinet. The additional compartments inside of the drawers allow for easy and mess-free organization of clothes and utilities.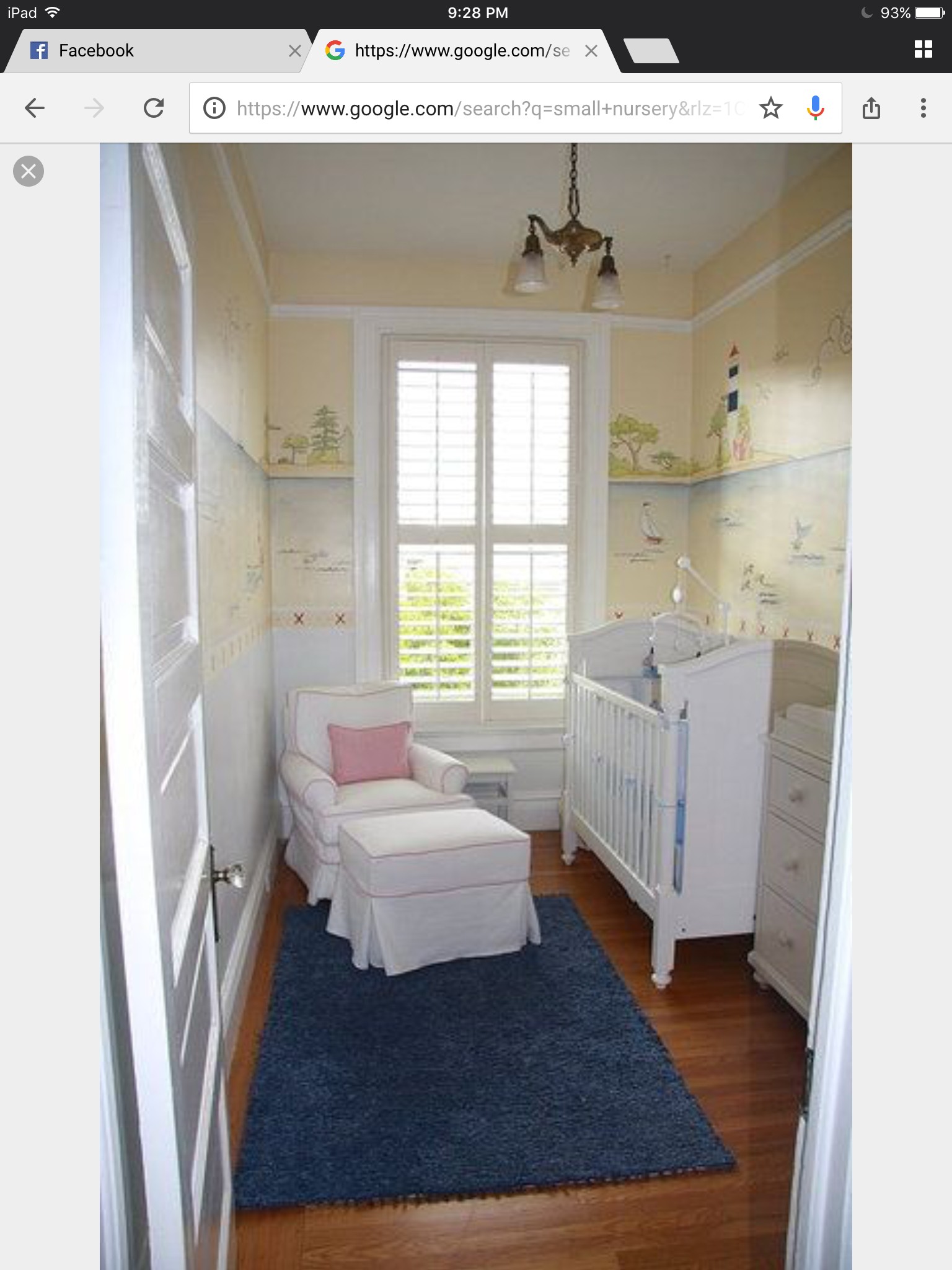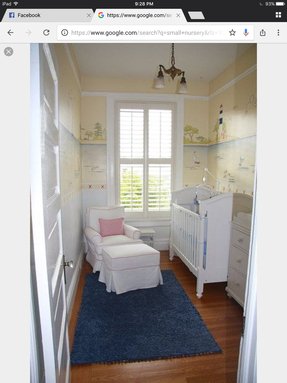 Tiny, yet adorable nursery (maybe without the wallpaper).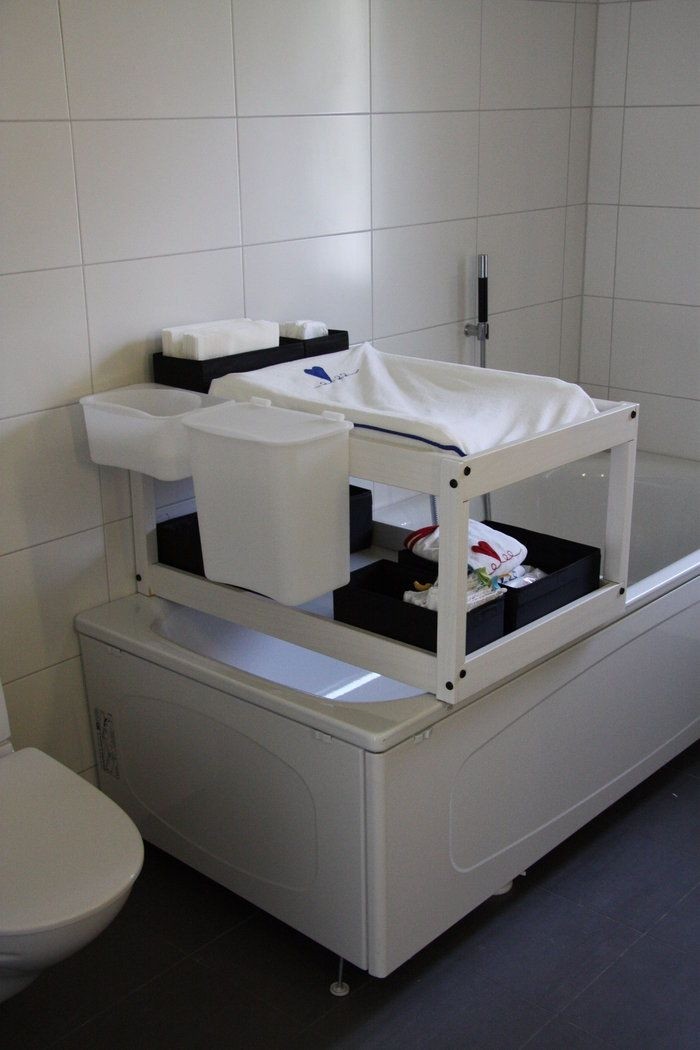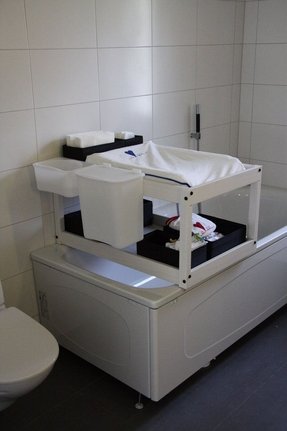 IKEA Hackers: making a changing table over the bathtub! This would have been sooo handy in our super small place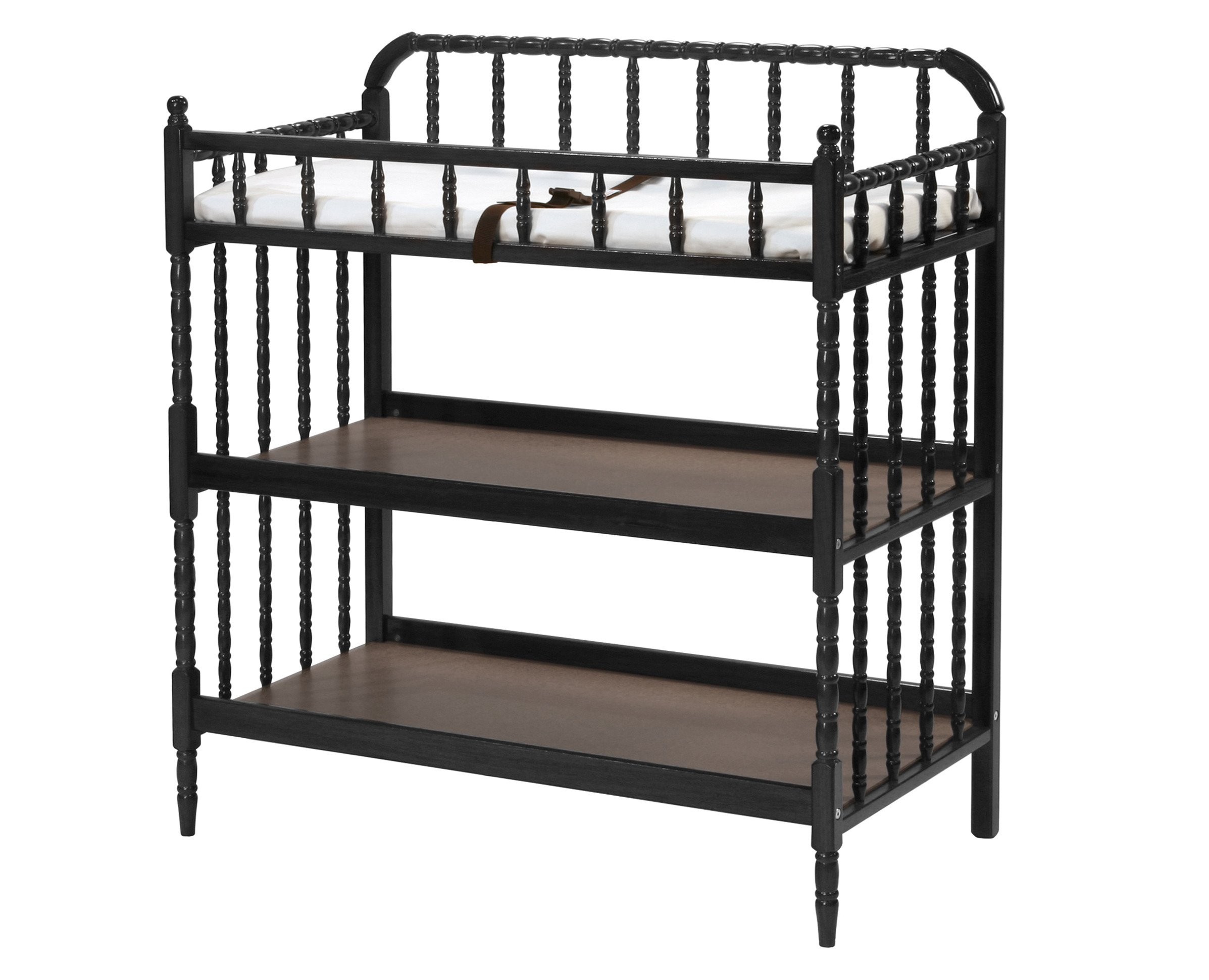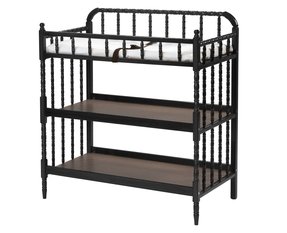 This Contemporary Changing Table in Cherry Finish is as functional as it is stylish. A perfect fit for nurseries, bedrooms, and kids' rooms. The table is crafted from sturdy wood, and offers non-toxic and safe construction.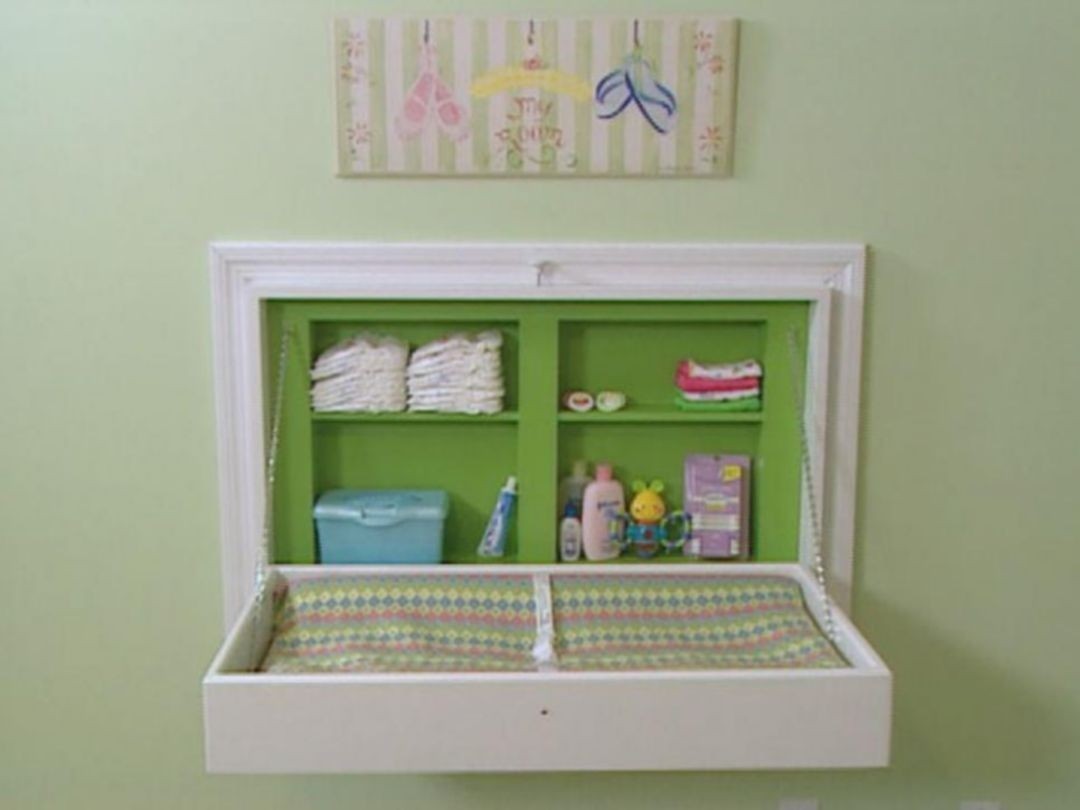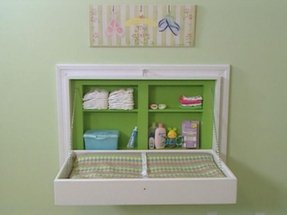 The child who appears in life re-arranges our lives and home. Additional furniture is indispensable and their safety and quality are key: for example, a white small baby changing table that is folded out and mounted on the wall, with green shelves.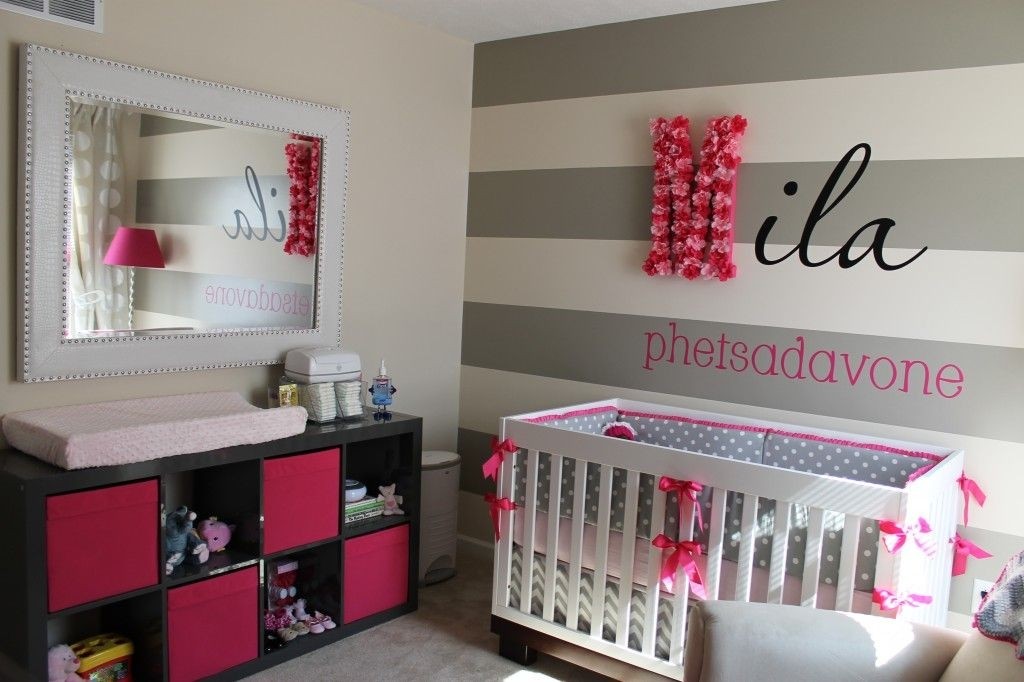 girls modern baby nursery, diy nursery wall art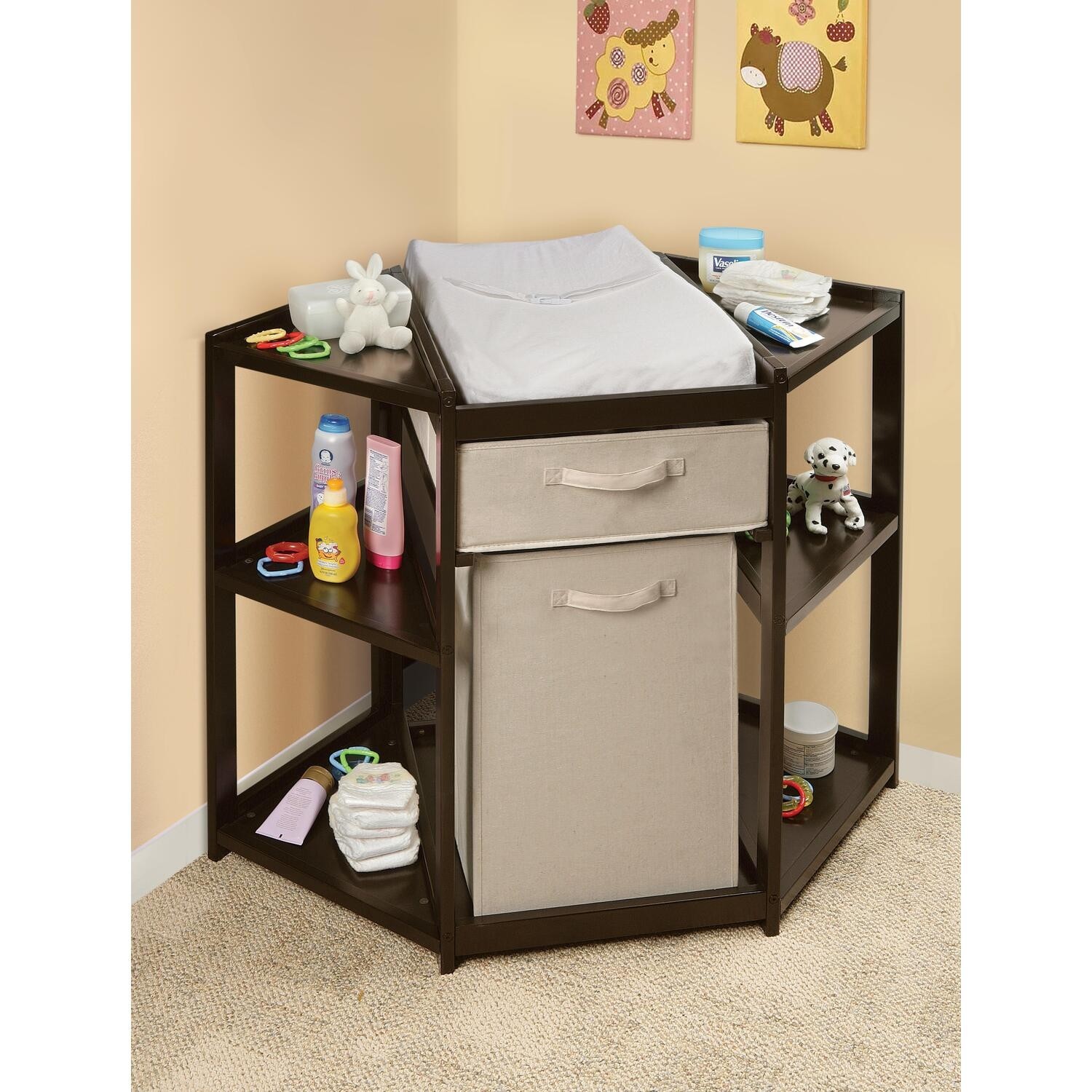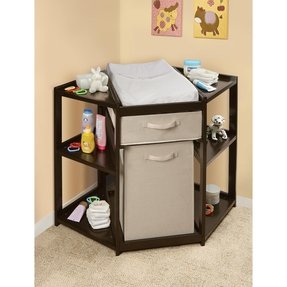 I wouldn't hesitate to suggest that someone buy this changing table for their exterior. It features the espresso finish, corner construction, hamper basket and many shelves. It's your must have at the nursery.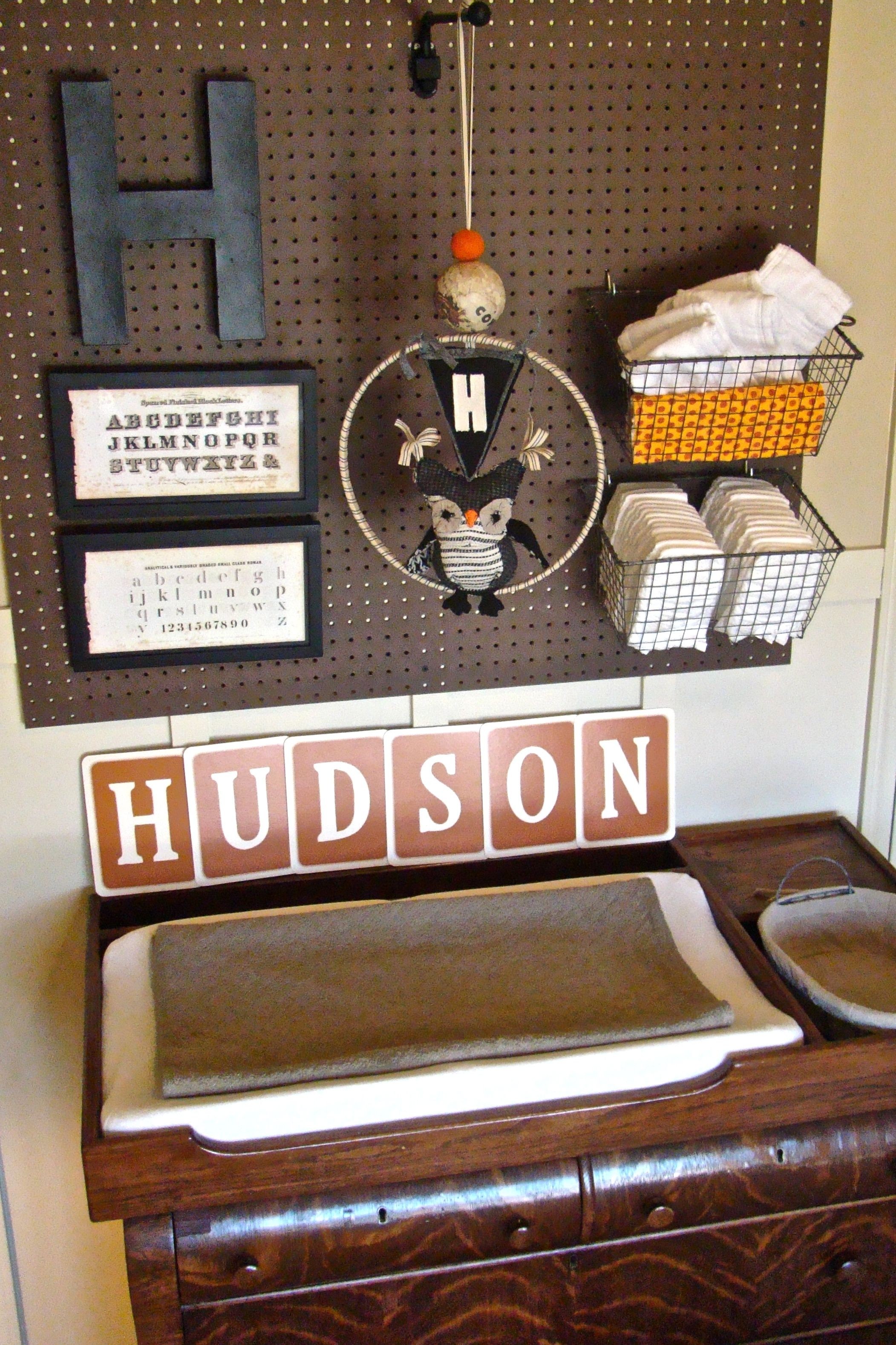 If we were having a boy: Baby Nursery Ideas / pegboard with baskets for changing table - great idea!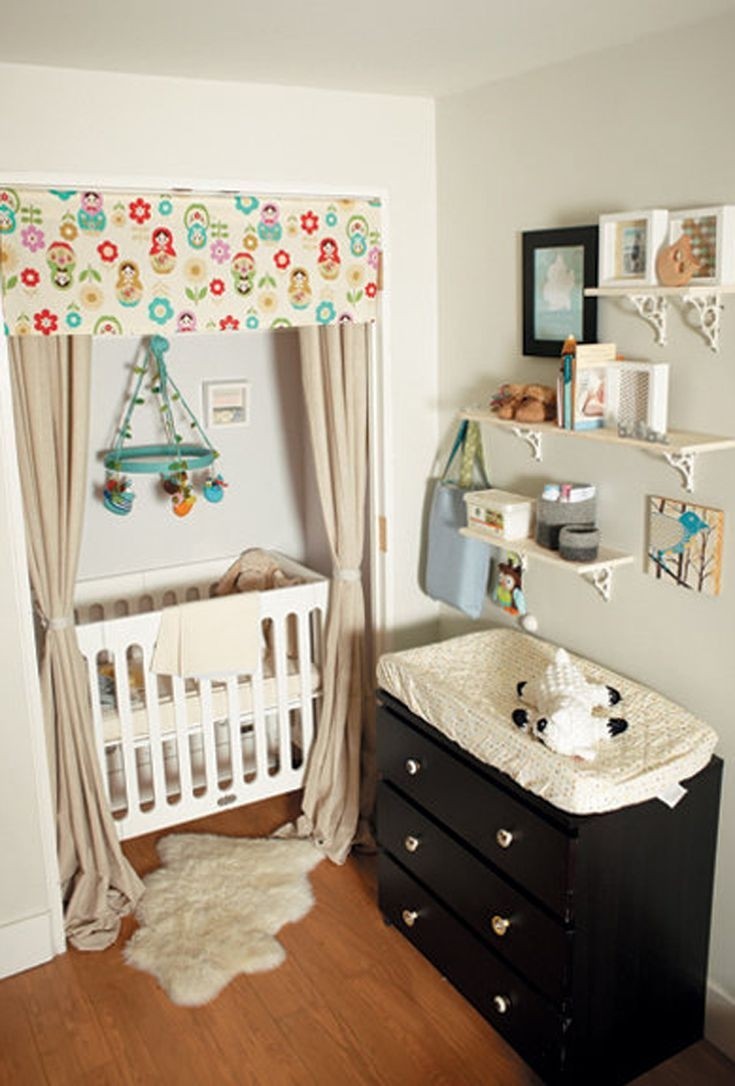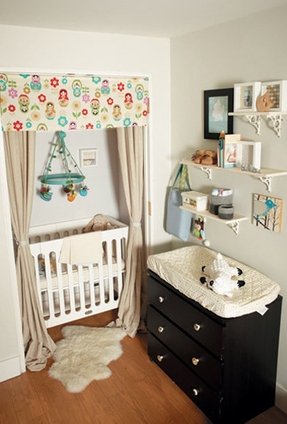 "The nook nursery -- fitting baby's crib into a closet -- is a big trend for 2012. These Brooklyn, NY parents made use of every inch of their small space by creating a compact baby corner -- the crib goes in the closet and is flanked by a changing pad t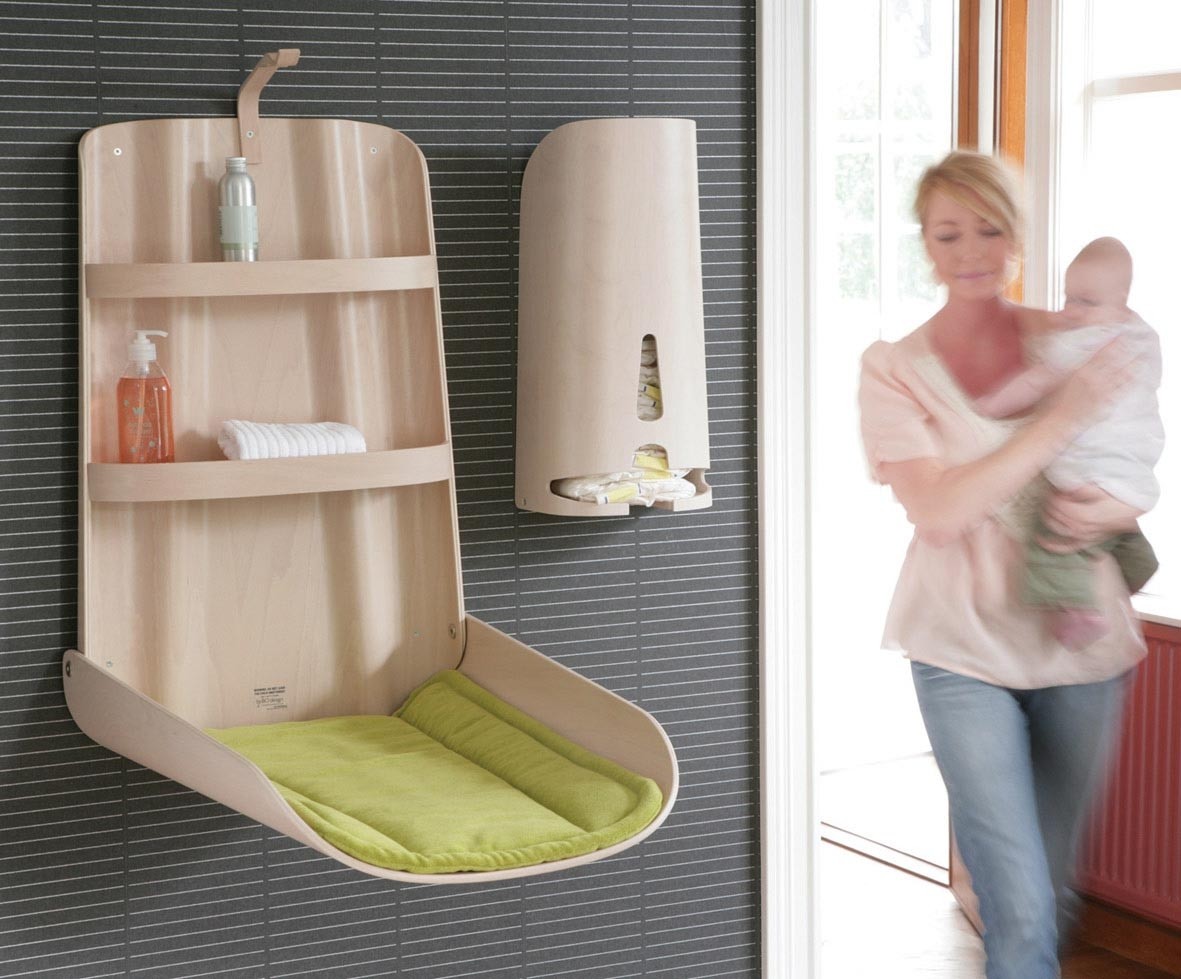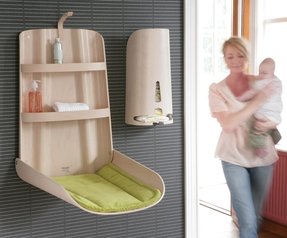 Modern Home Furniture Idea For Baby Changing – Multi Purpose Trolly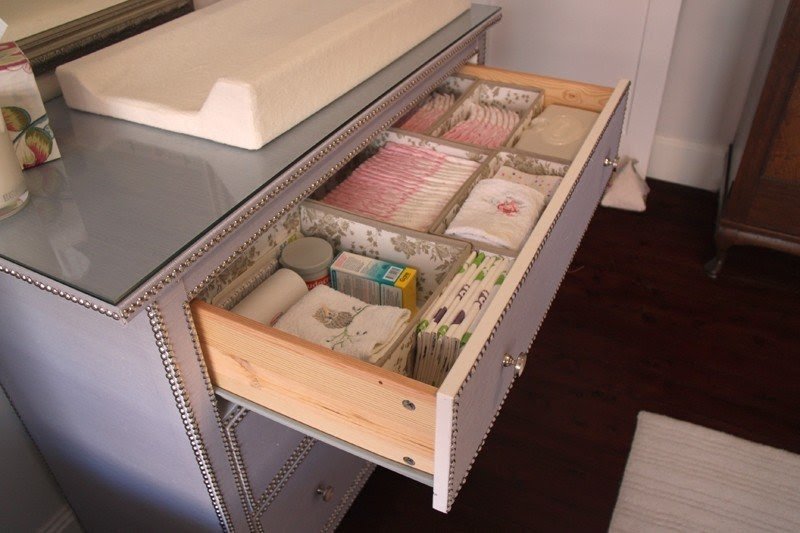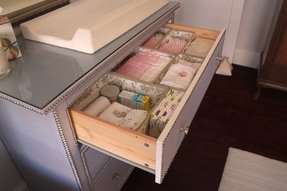 We envy the orderliness of the perfect housewifes. Everything is kept in pastel galmour style and shaby chic. It will be especially useful when it also acts as a smallbaby changing table, with necessary drawers with compartments under the counter.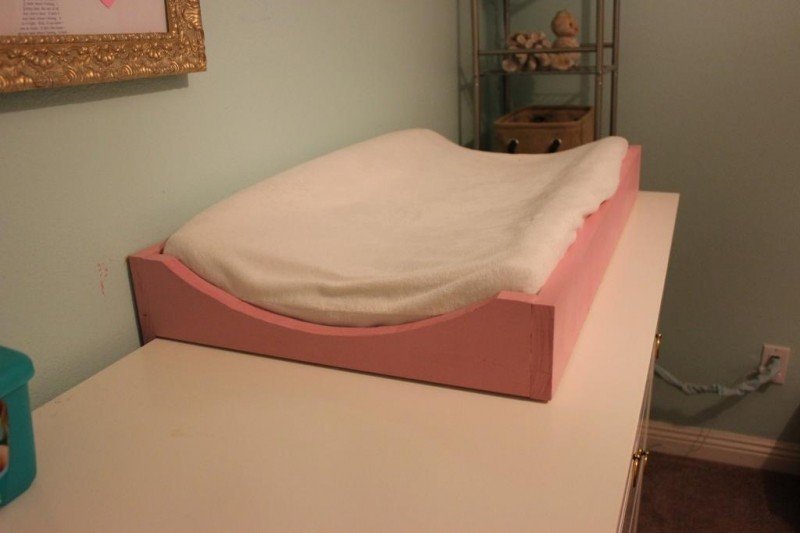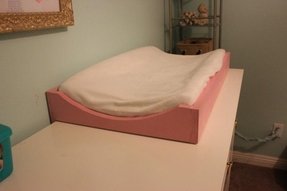 This lovely pale pink baby changing tray will be a practical and stylish gift for any fledgeling parents. Its portability will come especially convenient, while travelling with your newborn.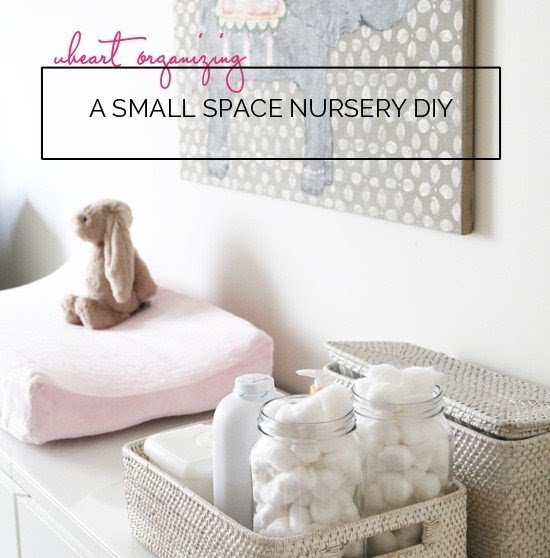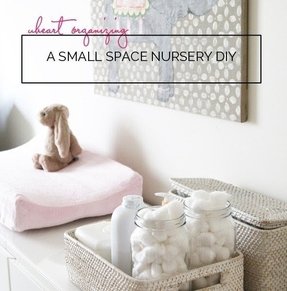 Ways to reorganize the nursery - IHeart Organizing: UHeart Organizing: A Small Space Nursery DIY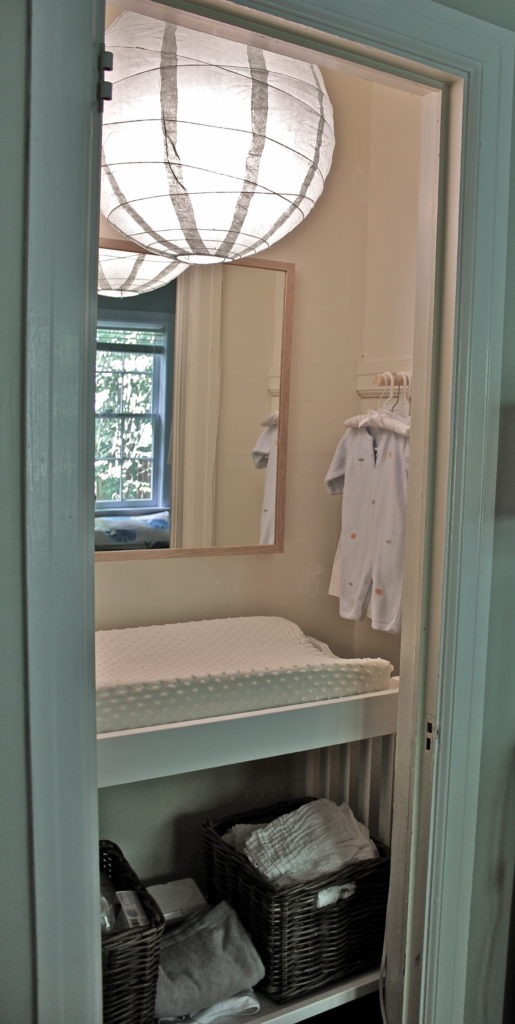 Great use for a closet... change table with mirror behind to create the illusion of it being a proper room