While a fireplace evokes images of wintry winds outside and crackling flames, this cozy heating fixture is part of your living space all year long.
With a few well-appointed details, your fireplace can be customized to the season. Whether you have a traditional fireplace mantle or a modern fireplace TV stand with the right decor, it can reflect your style and mood in tasteful ways.
Before you decide on any decorations, understand the design tactics used to balance out the pieces you add to your fireplace to create a symmetrical and inviting look.
Design Methods for Your Mantle
There are a couple of elements that make any fireplace look well-balanced and expertly styled. You need an anchor, some height, asymmetry, organic shapes, and layers of interesting things at which to look.
Anchor
This is any large piece that will take up most of the space on top of your mantle. It can be a large gilt mirror, wreath, or a piece of artwork. Most interior designers start with choosing an anchor and styling the rest of the mantle around this piece.
If you have a fireplace TV stand, the TV will be the primary anchor piece around which you can decorate. Consider mounting your TV to the wall to provide additional surface space for decorative pieces.
Height
Candlesticks, a vase, or stacked books add height to your fireplace TV stand and interesting visual juxtapositions. Antique books often lend class with their aged covers but try interspersing the older books with others with colorful spines like art books for an exciting combo.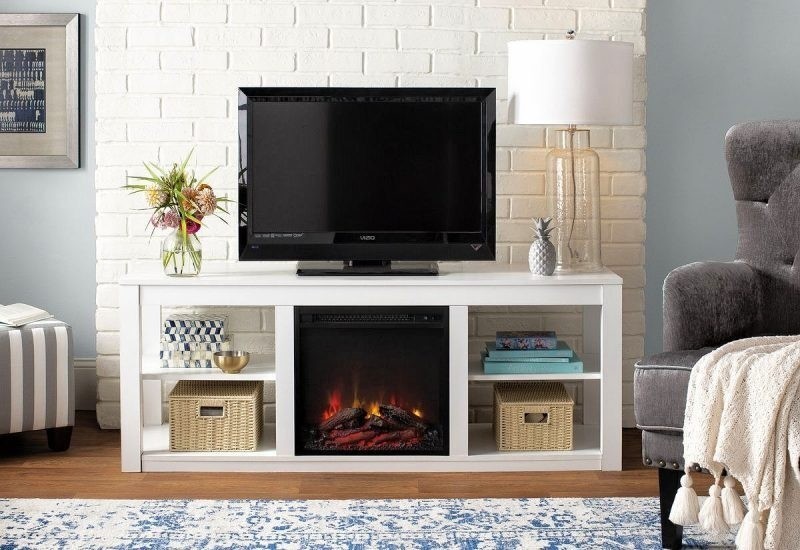 Asymmetry
Group odd numbers of objects of varying heights and aesthetics for an eclectic style. For a more traditional look, use even numbers of similar objects, like pairs of candlesticks on either end of your mantle or TV stand.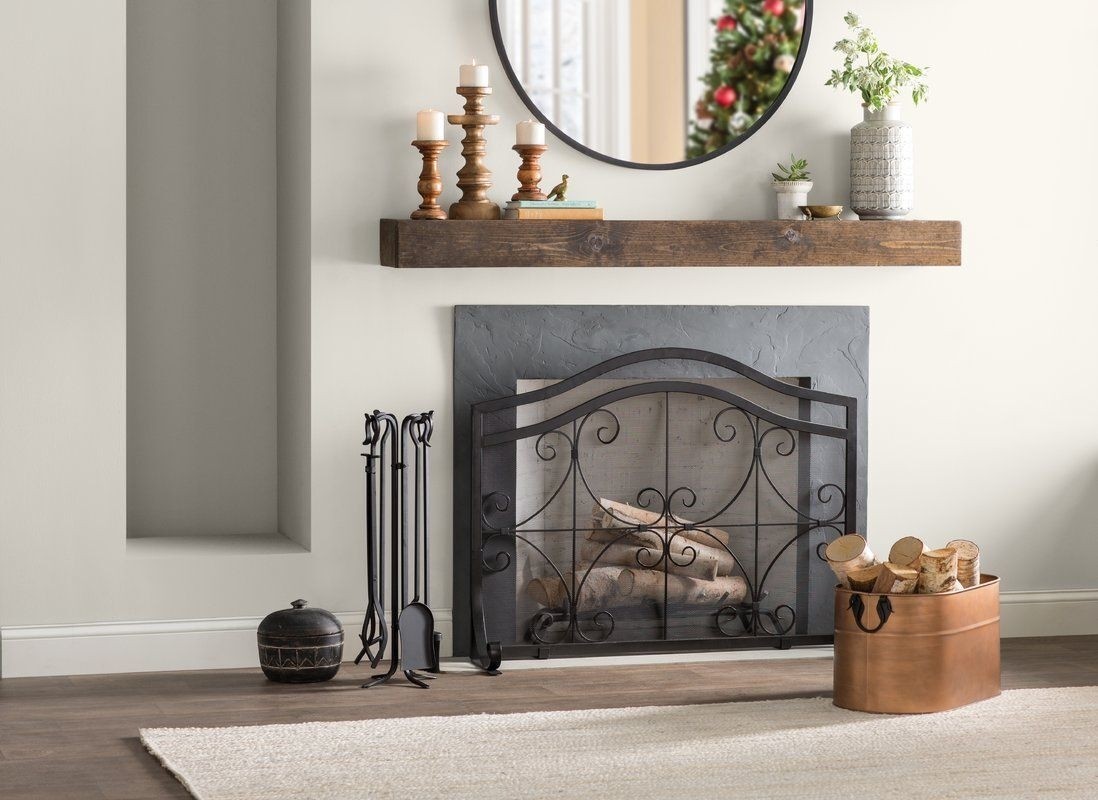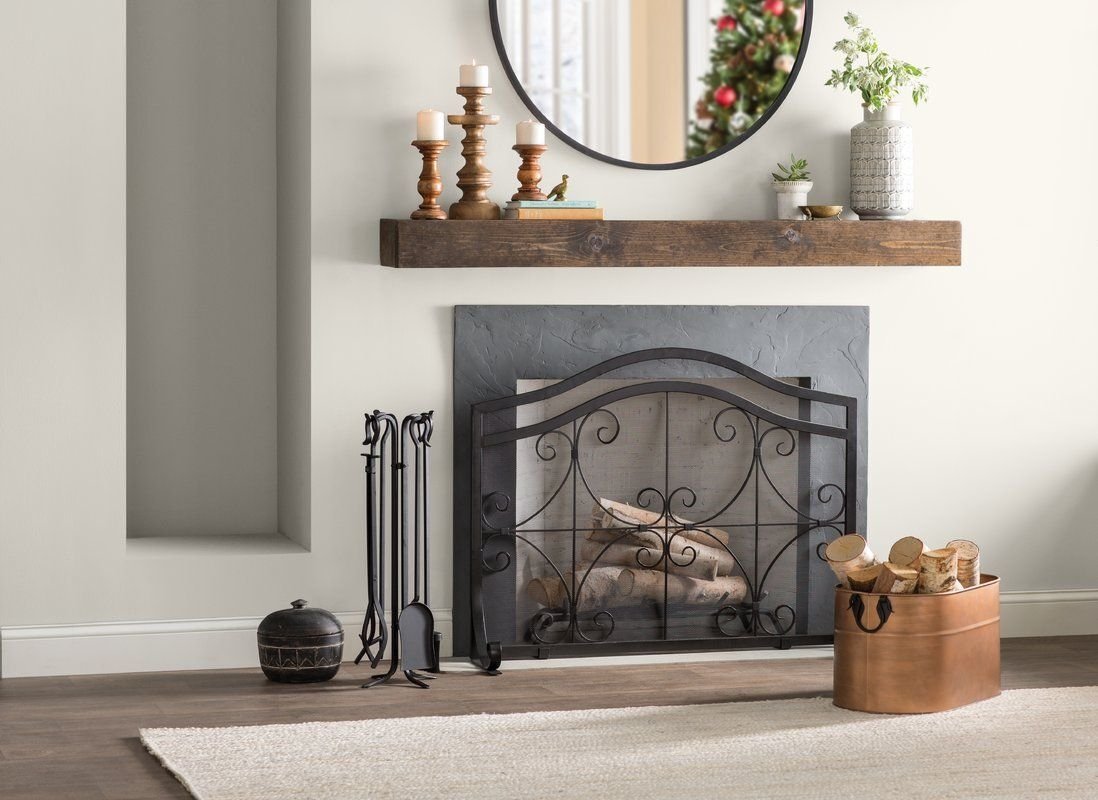 Organic Shapes
Adding natural elements helps soften the sharp edges of your fireplace. Choose greens or plants that don't shed or fall apart all over your furniture, such as succulents. Pick one type of stem, even if you're using different sizes and shapes of vases, for seamless movement.
Organic materials can also help you more accurately reflect the season. While blooms and buds are ideal for the warmer months, bare branches or evergreens are the perfect way to integrate natural elements when the weather gets cooler.
Layering
Using interesting layering techniques can create a lot of depth in a minimal amount of space. By building rows of interesting objects on your fireplace, you give viewers a new perspective every time they look.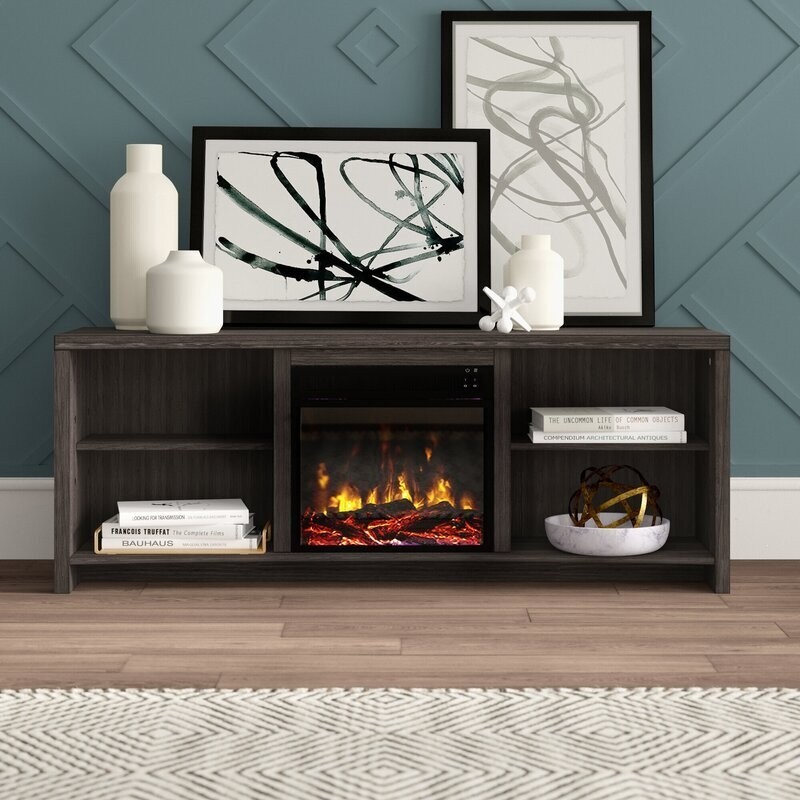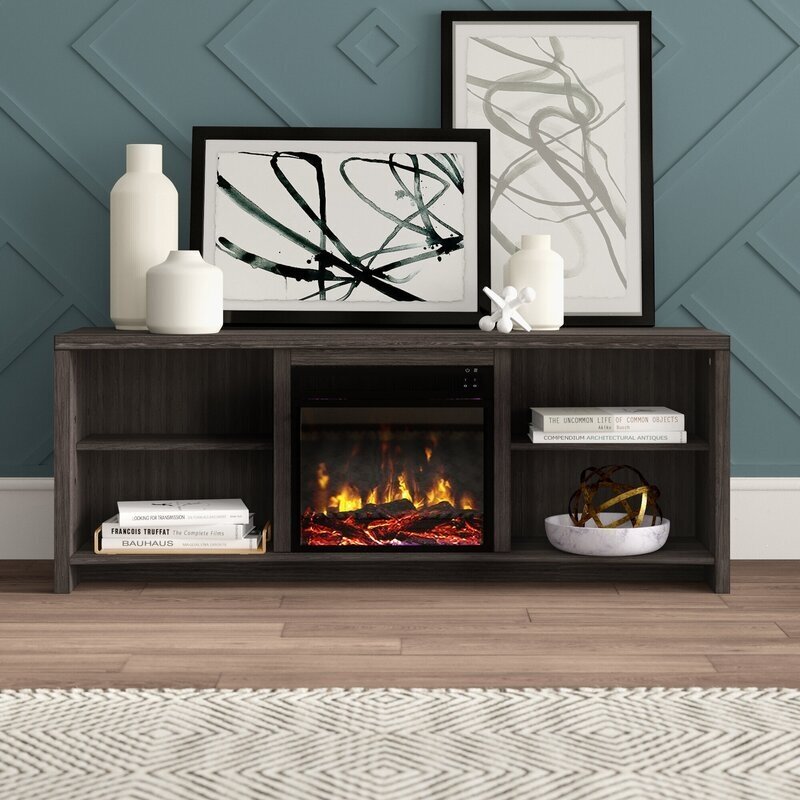 Once you've decided how the elements you choose will work together, you can start picking specific objects and art to display around the shelves and cubbies in your fireplace TV stand.
Bring the Outdoors In
Fresh or dried flowers, shells, feathers, or the twisted piece of petrified wood you picked up on your last trip to sea are all excellent choices as adornments for your mantle.
Many people lay garlands of pine, holly, or ilex on their mantles each holiday season. But you don't have to stop reflecting natural changes in the world when the New Year arrives.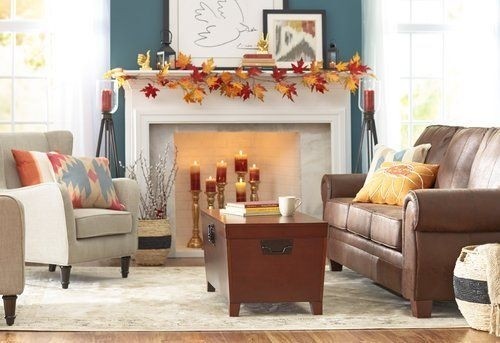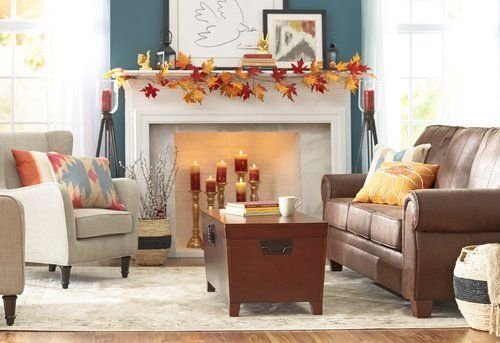 Each season has its unique beauty; chinaberries that come out in the fall are gorgeous turquoise and purples and speckled like robins' eggs. A spray of forsythia in the spring will foreshadow the coming of the growing season again.
Knickknacks and Bric-à-brac
Having a few precious keepsakes is normal for most people. We hold on to objects that remind us of certain people or places. The trick to avoiding your mantle looking too kitsch is to keep it spare. Too many knickknacks, and you may have to face dusting each one individually.
Pick a few thoughtful pieces that are unique and memorable, and mix them in with the other pieces you're using to decorate your fireplace TV stand.
Bold Paintings
Artwork adds color and movement to space. But the artwork you choose depends on the wall space available. If you have a traditional fireplace mantle, a large piece that coordinates with the decor scheme in your living room can make the perfect focal point above the mantle.
However, bold art prints can detract from the TV for a fireplace TV stand and create a visually cluttered space. If your TV is mounted to the wall, you can place two small matching artworks on either side for symmetry.
Blend Shape and Pattern
The key to creating an intriguing visual display on your TV stand's top shelf is to blend interesting combinations of shapes, like curves and swirls, with patterns that contrast nicely, like plaids or stripes.
Textiles, art prints, and book covers are a superb choice for adding textural interest to space, and you can easily customize the pattern to the season. Use florals and pastels for spring, neutrals and nautical prints for summer, and plaids and warm colors for fall.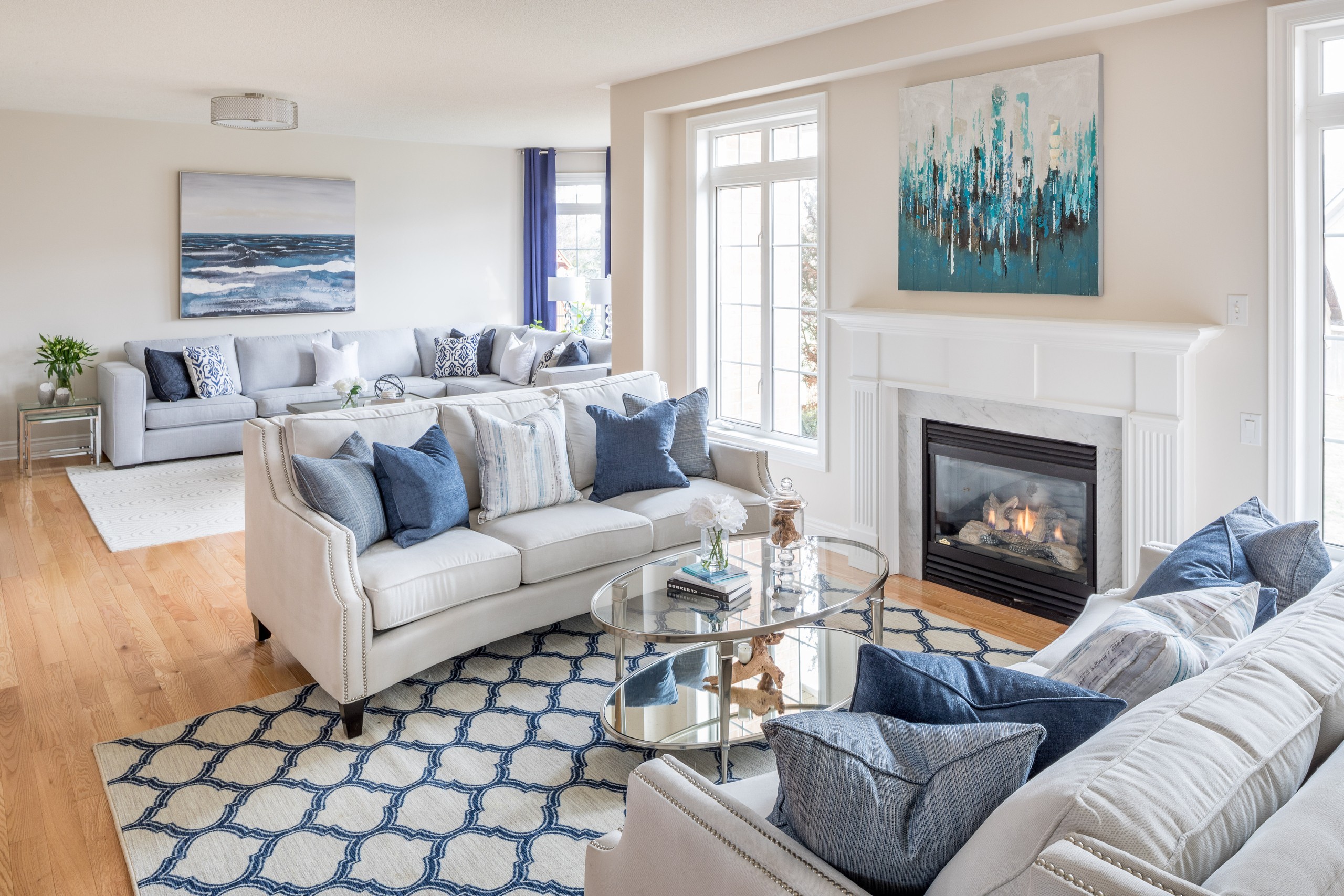 Simple and Glamorous
Sometimes the simplest adornments make the most vivid impression. You only need a few components to glam up your living space. Accents of gold or a reflective, ornate mirror with only one or two choice objects can create a streamlined, classy appearance.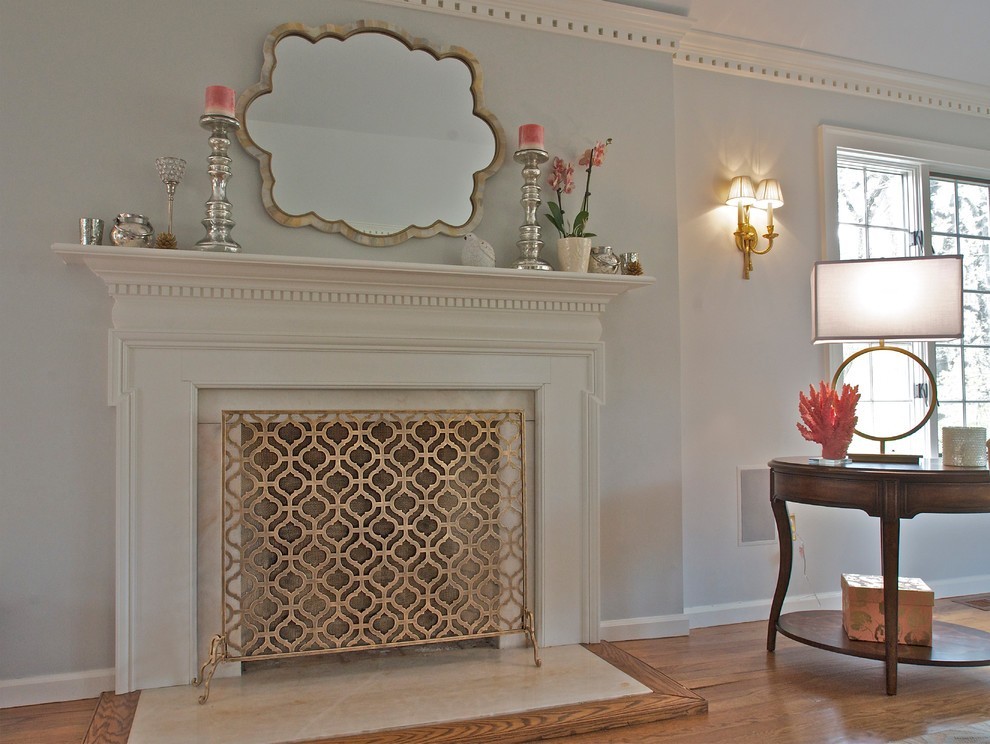 Add Some Whimsy
Having fun with your home decor is the key to creating a space you enjoy spending time. Simple details like children's toys or neon colors add whimsy to the more serious mantle, creating a unique look.
Follow the Holidays
If you're someone who likes to change their decor to reflect any approaching holidays, you will have a set schedule that helps you freshen your fireplace decorations seasonally.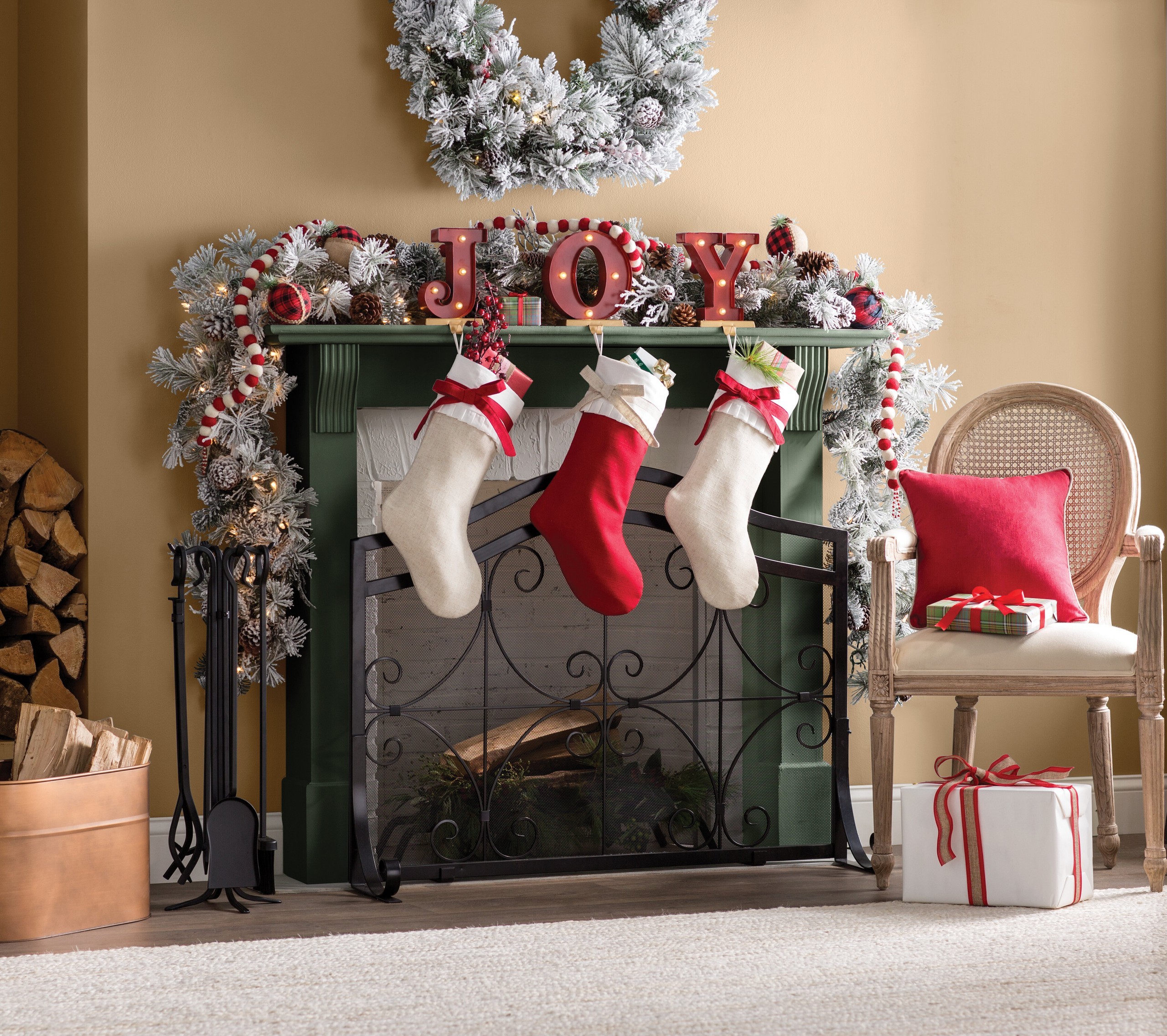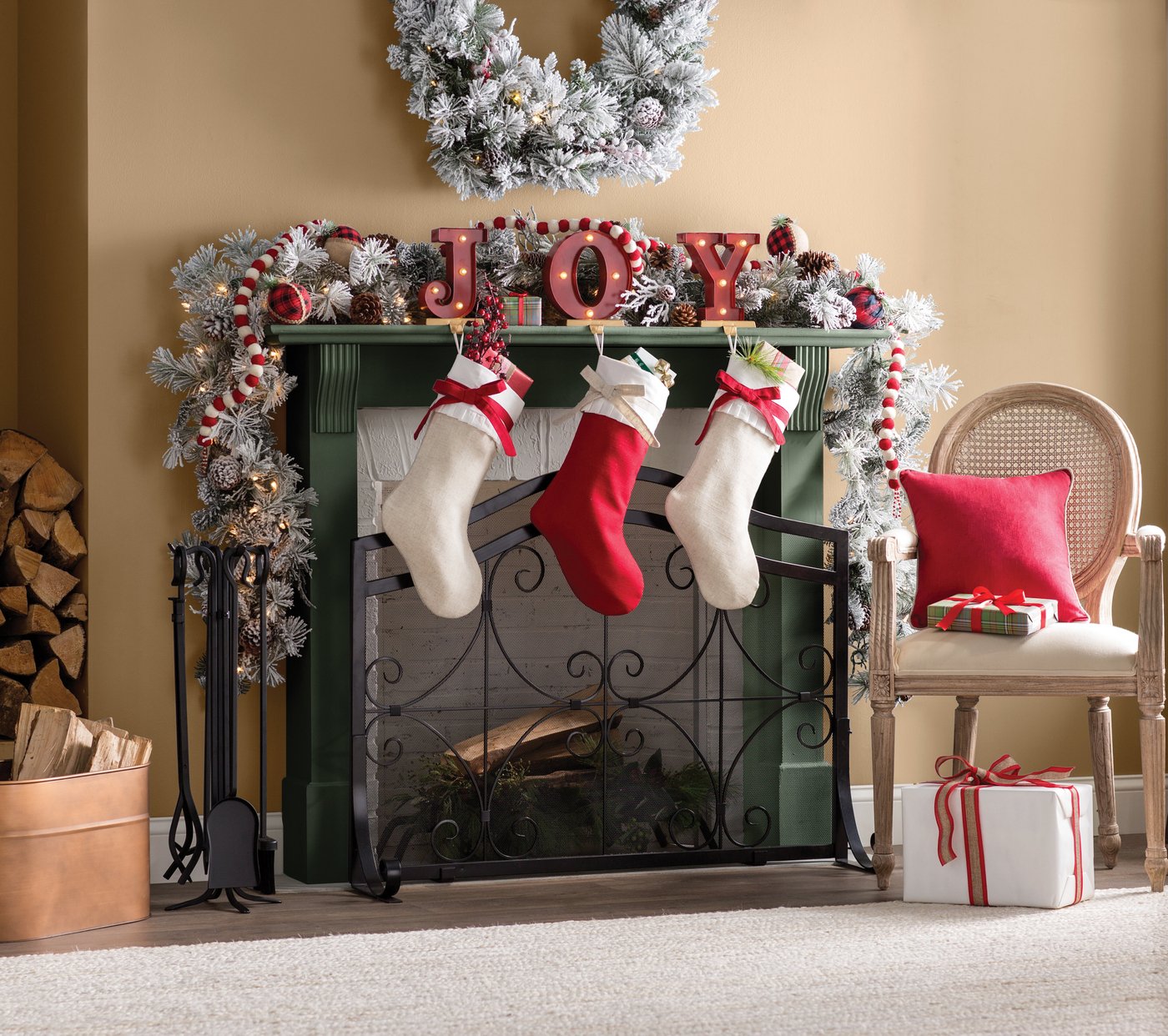 To keep your seasonal swap-outs from becoming too stale, don't set up the same old display year after year. Use only one or two of your Christmas displays and save the rest for another year's festivities.
To help keep your decor fresh, concentrate on one aspect of the holiday you enjoy and play it on your fireplace. If you're particular to the greenery and garlands that appear around the holidays, use fresh pine boughs to add a wonderful hue, texture, and aroma to your living space.
When Easter approaches, and you want to celebrate the coming of the growing season, a glass bowl of paperwhites or hyacinth bulbs is a perfect choice. You can clearly see the growing process from any point in the room, and once they bloom, they smell lovely.
And if you have an infrared or forced-air heater, you don't have to worry about drying your plants out as a regular, wood-burning fireplace would.
The Takeaway
A fireplace TV stand combines form and function. While the fireplace insert can emit the ambiance of a crackling hearth with the heat to match, you can add decorations to this type of fireplace that would be difficult on a traditional wood-burning hearth.
Changing the decorations on your fireplace can add fresh style to your living areas, either following the seasons, opting for simple and glamorous or showcasing a bold piece of art.