No trip to the beach is complete without a high-quality beach chair. These portable furniture pieces allow you to enjoy ultimate relaxation in the sun. They provide extra body support, keeping you in a comfortable position. They also often contain built-in cup holders that allow you to keep your iced tea close at hand as you relax.
When it comes to purchasing a beach chair, there are certain features you should consider first. These features can help you to sit back, recline, and relax in style on your next beach vacation.
Here, you'll find the key features you should consider when trying to find the most comfortable mesh, aluminum, or wooden beach chairs.
1.

Back Support

If you suffer from back problems, you know that going to the beach can be tricky if your chair is flimsy and curved in the wrong places. You'll need to consider the level of back and leg support that it provides.

Some styles have built-in lumbar support that fits perfectly with your back's natural inward curve, encouraging you to maintain a healthy and comfortable posture as you sit.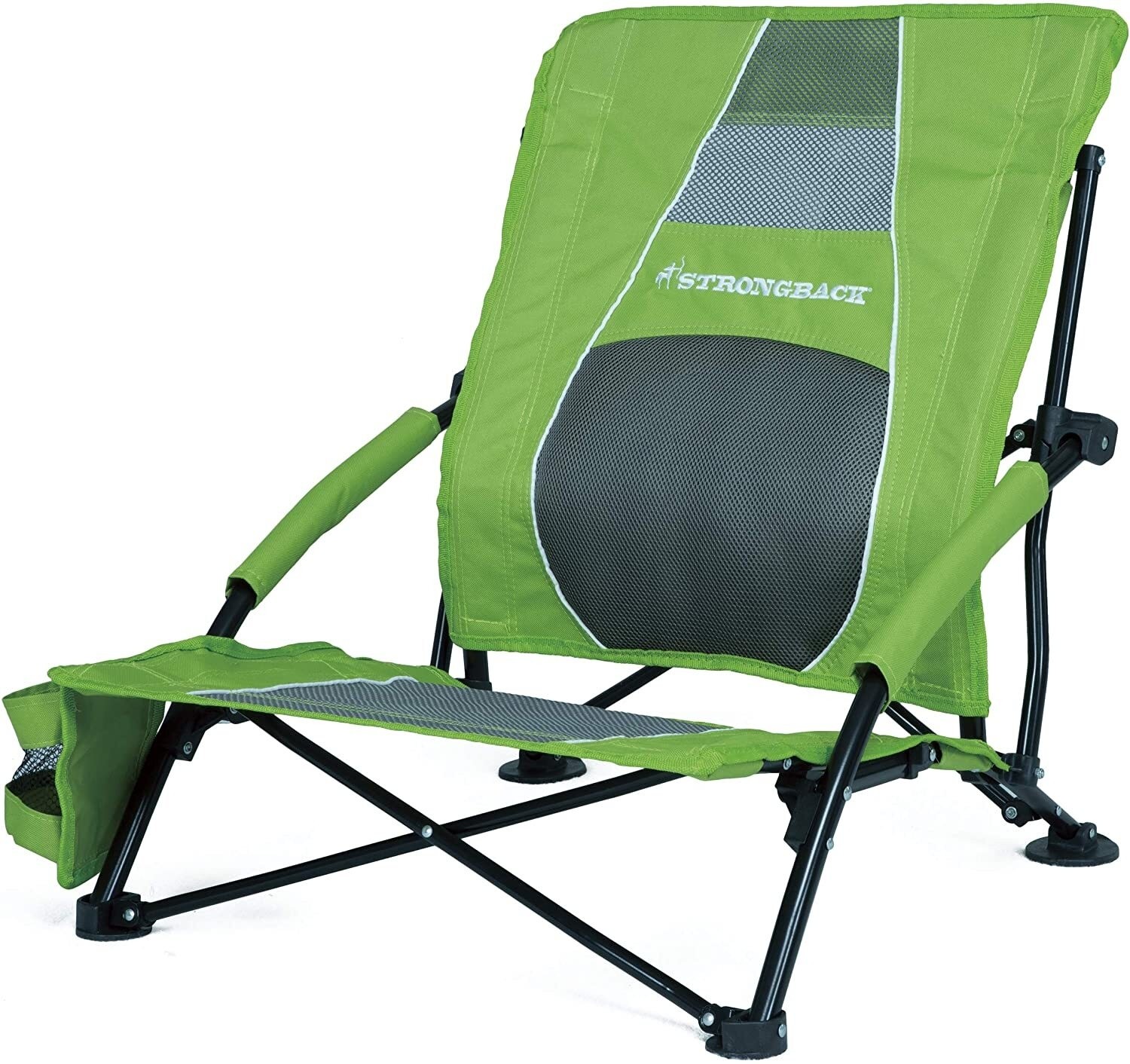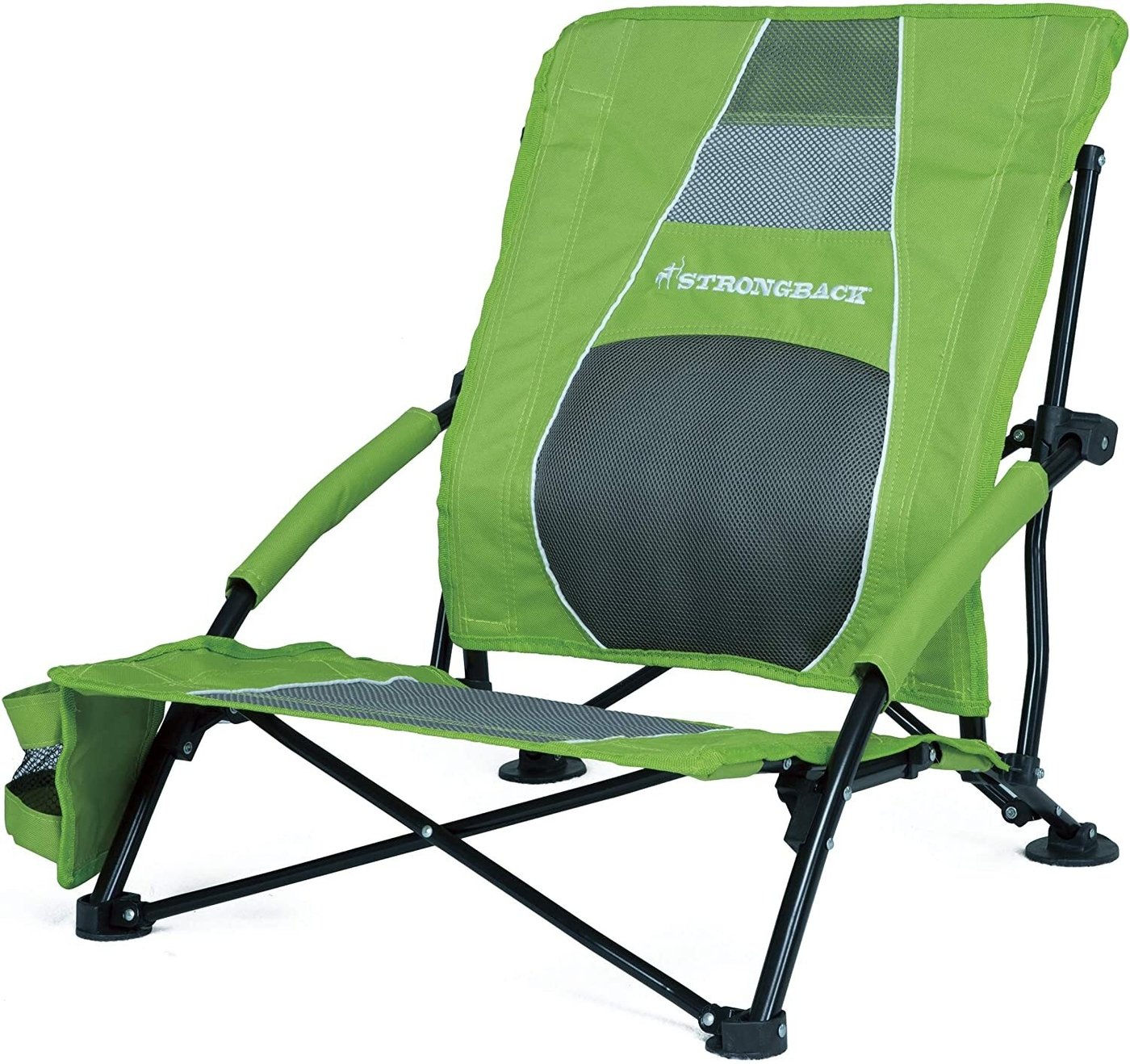 Wooden beach chairs often provide better back support than cheaper, metallic-frame models. The wood's firmness means you can't recline in a way that can cause cramps or aches. There are many wooden designs that are easy to carry around and provide ergonomic, curved back support.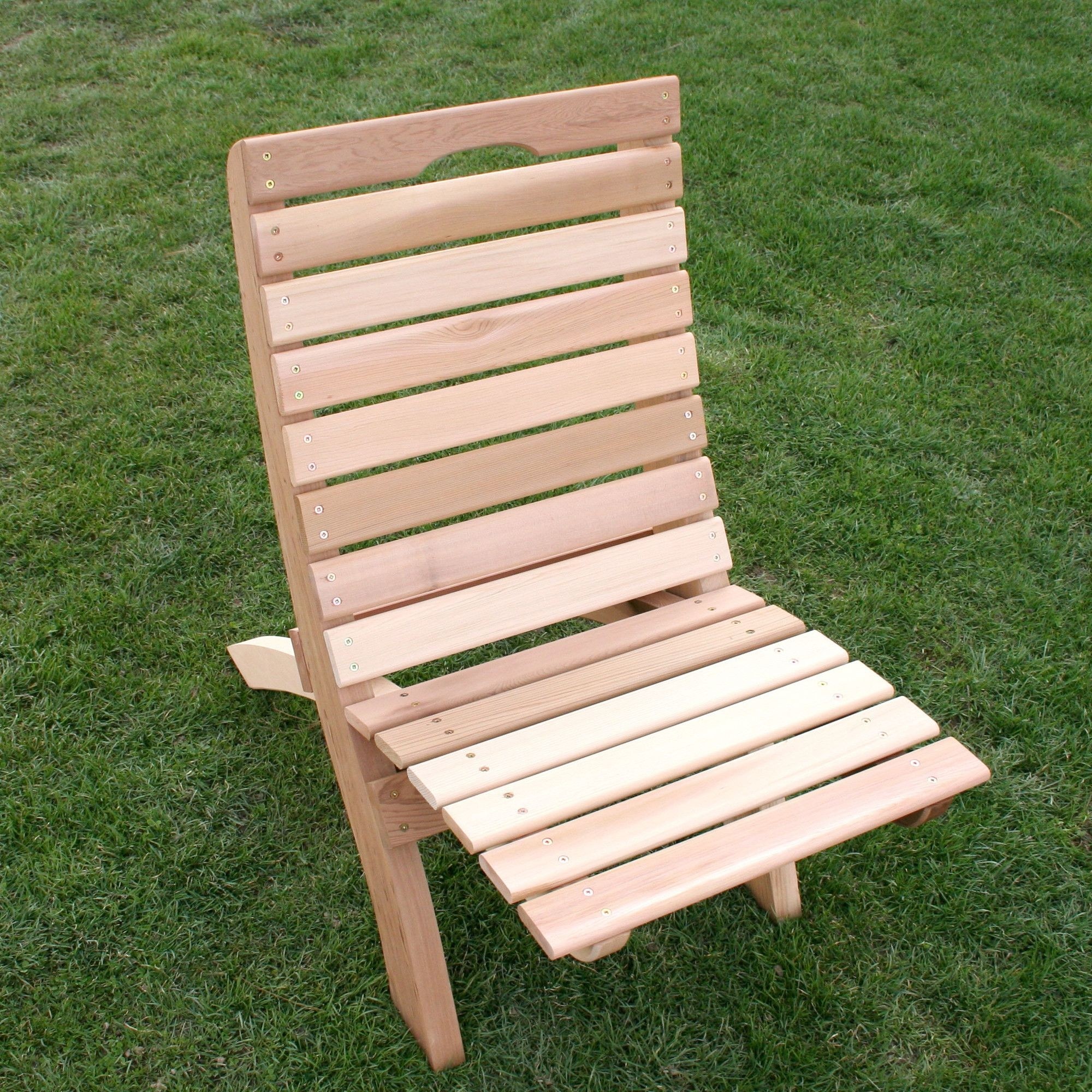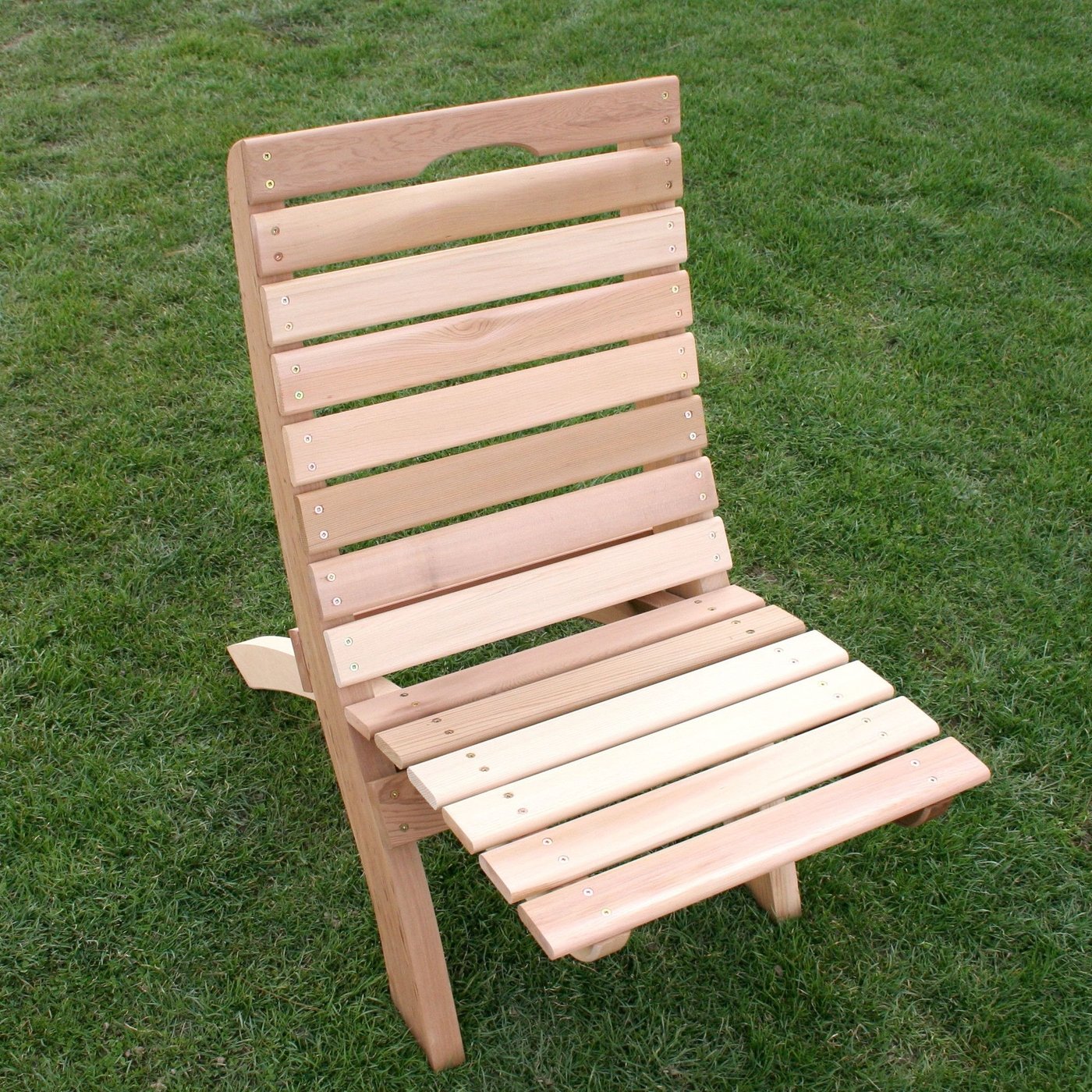 2.

Reclining Angle Adjustability & Range

When it comes to ultimate comfort, ensure you're purchasing a beach chair with proper angle adjustability and range. This feature allows you to recline if you want to, at any angle that suits you for a maximum comfort. Some styles come with with a built-in canopy, side tray, and headrest.

Beach chairs with reclining capabilities also tend to have built-in leg support so you can fold out the bottom of the chair and rest with your legs up and out of the way of the tide and sand.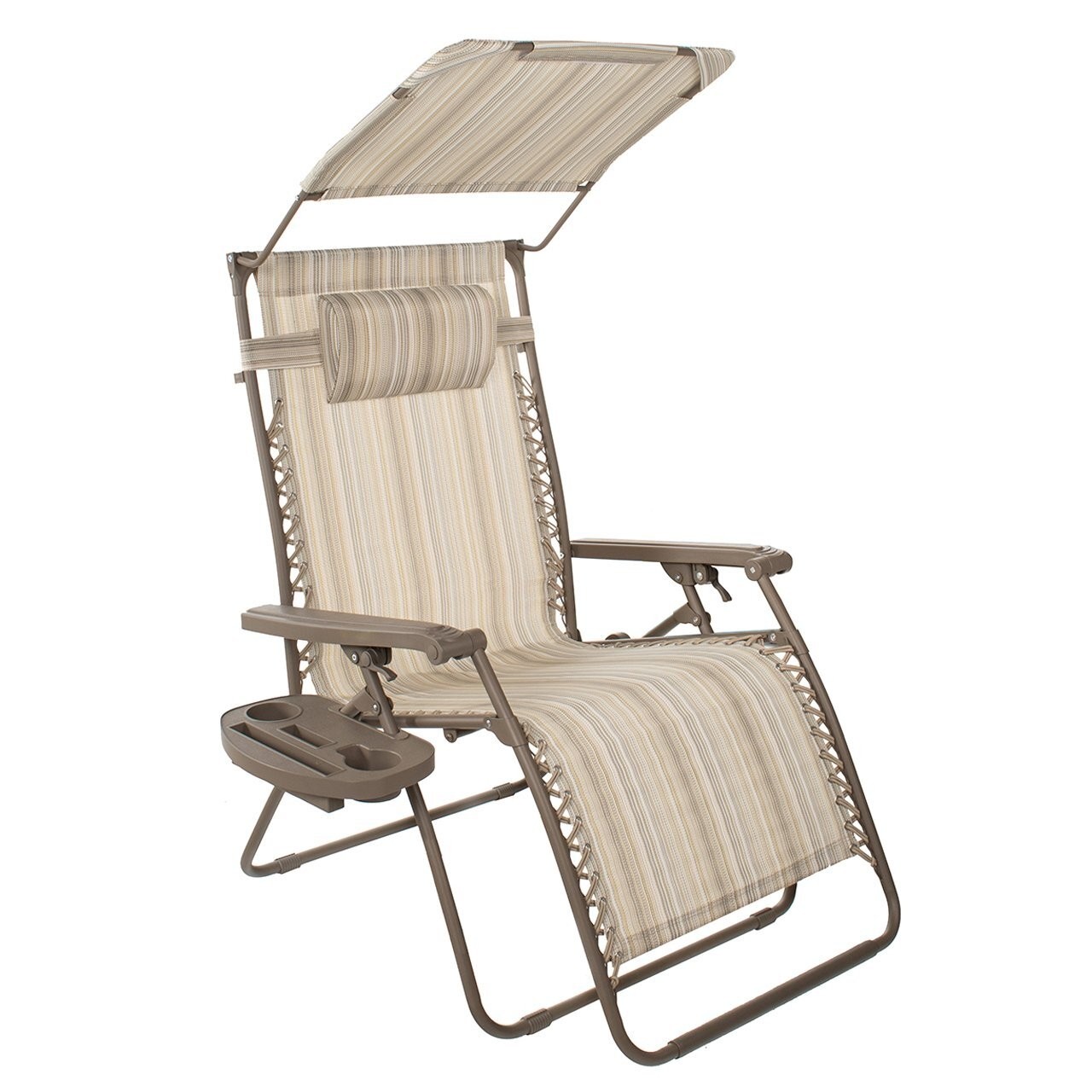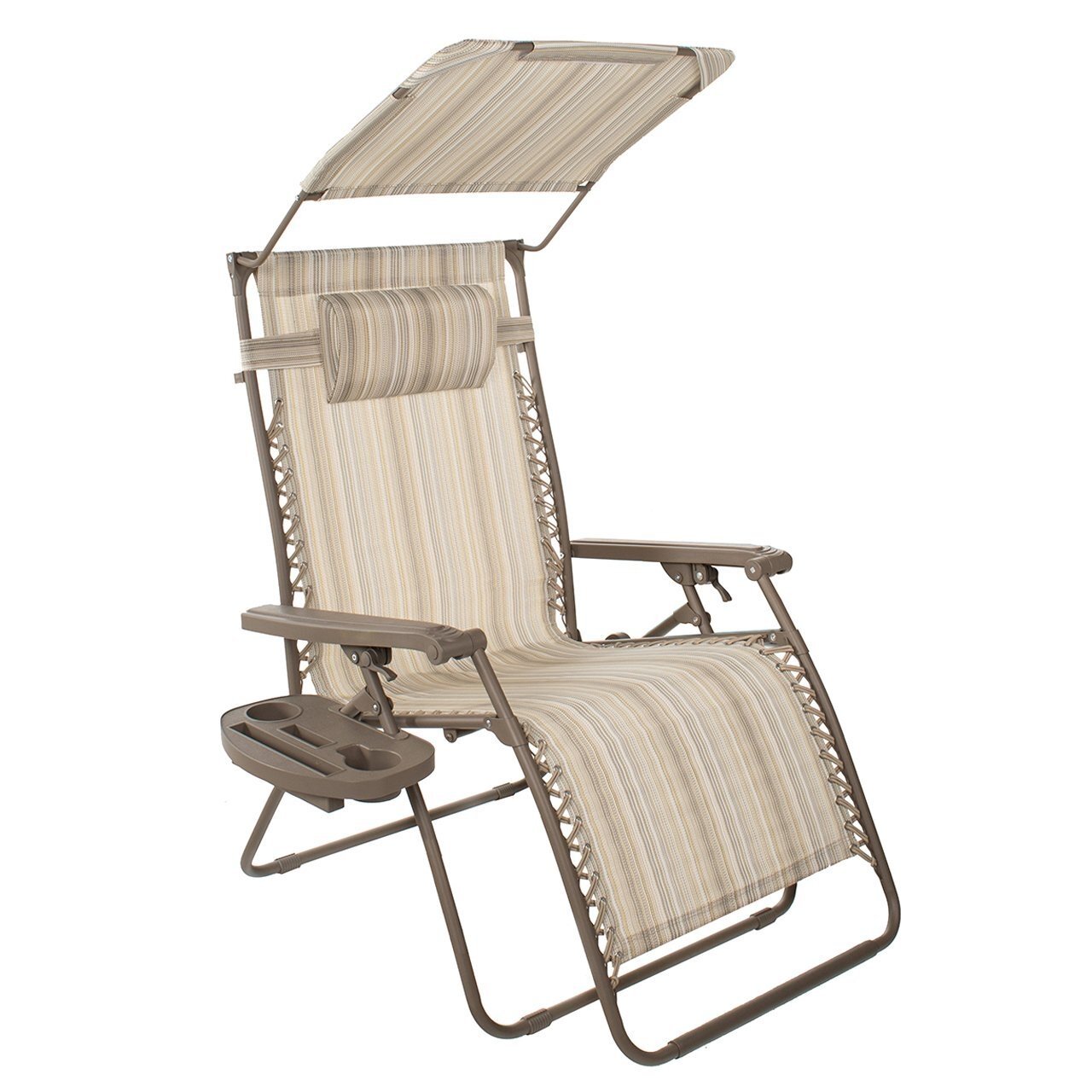 3.

Breathable Material

If you're looking to purchase a beach chair with a metallic frame, make sure the seat's backrest is breathable. Choose models with durable mesh material, that keeps you cool and comfortable as you sit.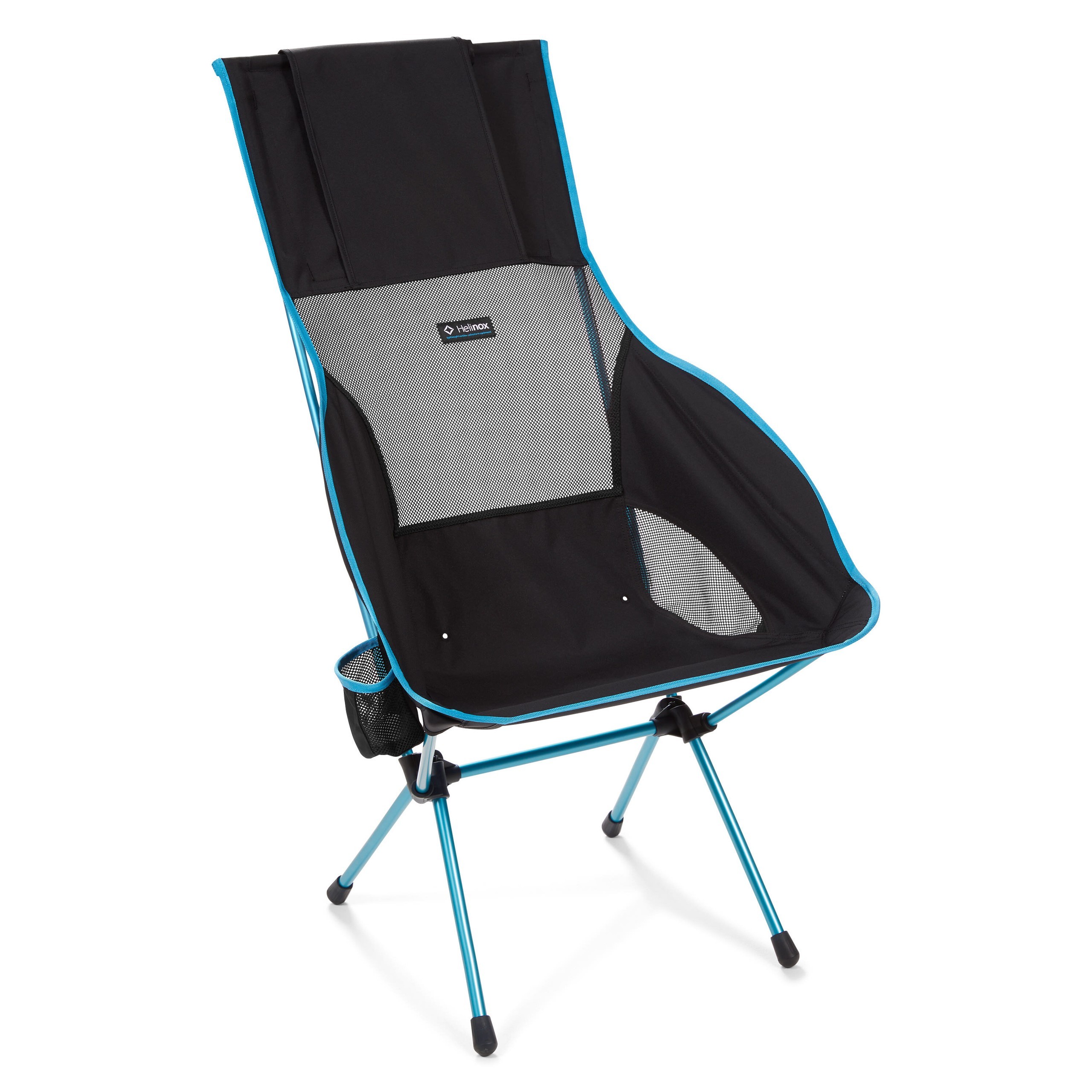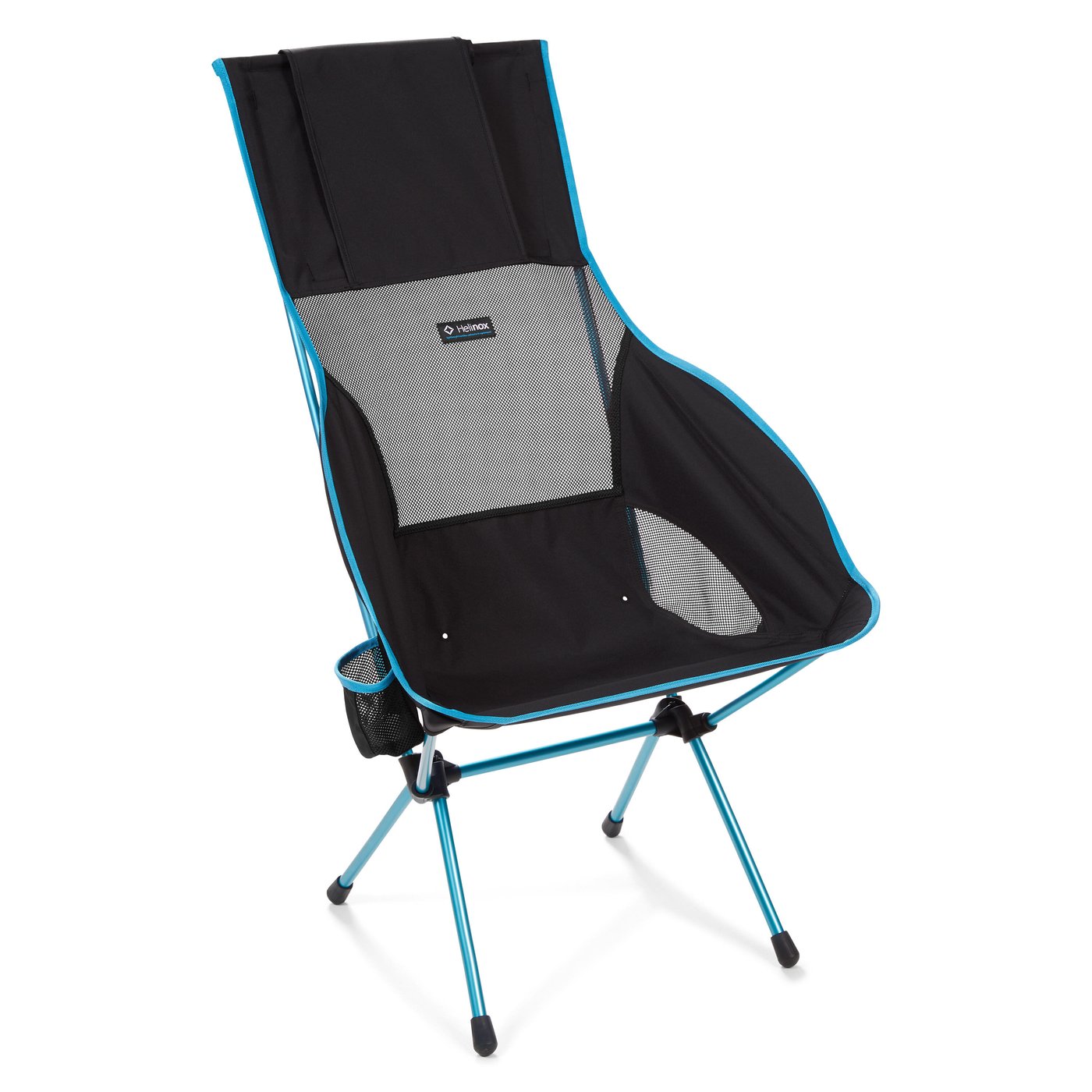 Wooden beach chairs are effective at keeping you cool as well. The finished wood does not conduct heat, meaning your back and arms won't get too hot.
4.

Weight Capacity

Weight capacity is another essential factor to consider when finding a relaxing beach chair. Some chairs may look the part but have a flimsy supporting frame that can't take heavier weights.

When it comes to higher weight capacities, wooden beach chairs often beat out their competition due to their sturdy material and build. However, you can also get some high-quality mesh and metallic-frame options, some support weights up to 300 lbs.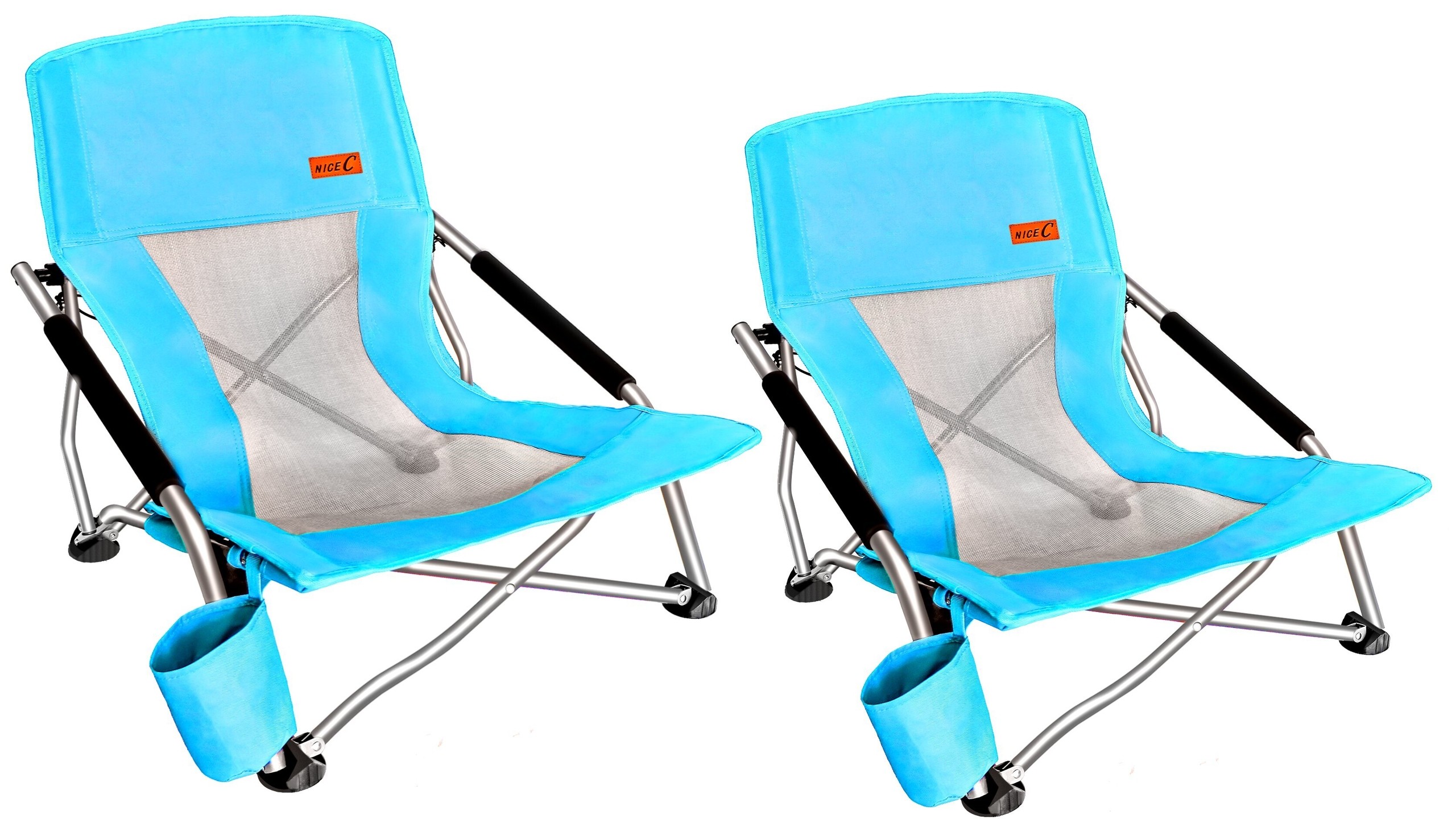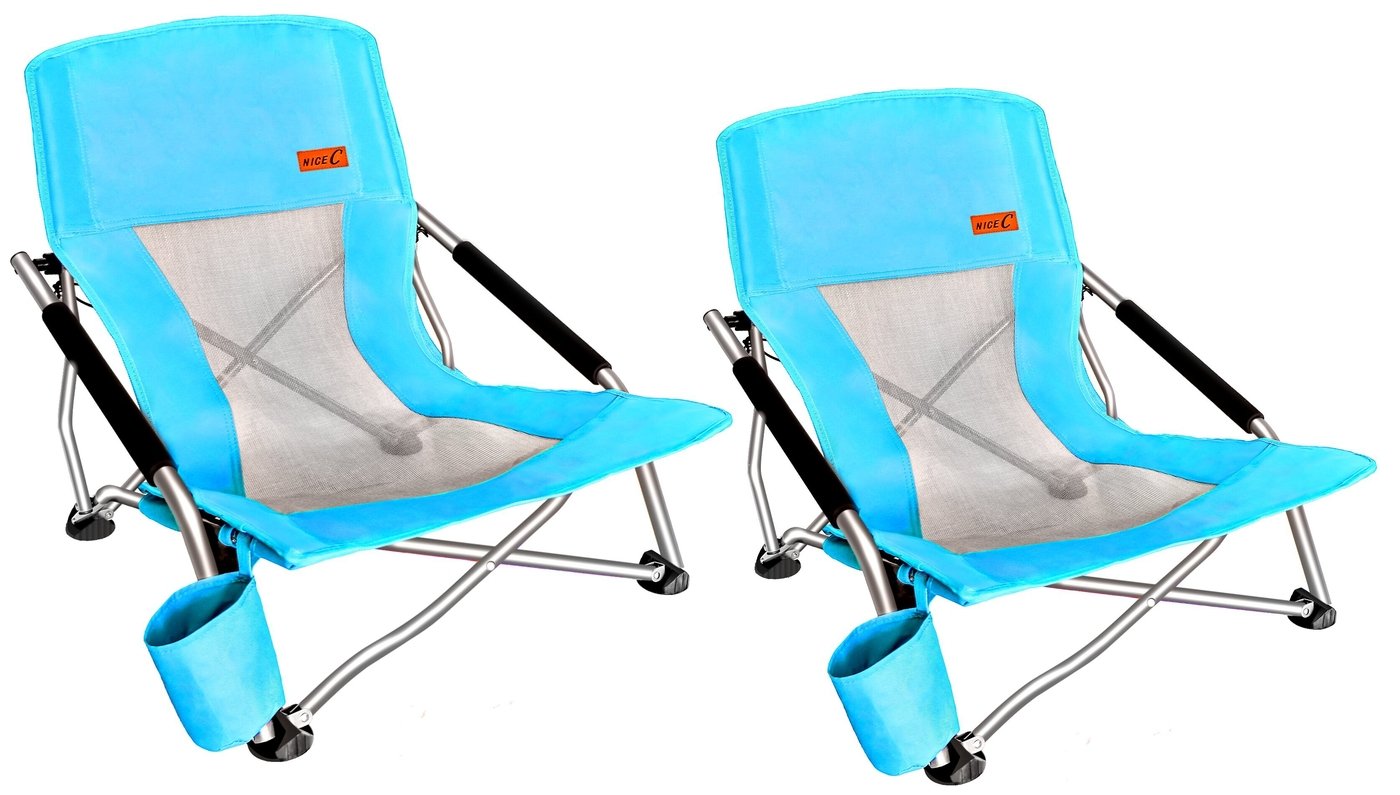 5.

Portability

It's essential to take the portability of the beach chair into account. Ideally, you want a product that you can easily fold and unfold. You also want a relatively lightweight chair, so you're not struggling to carry it to the beach from the parking lot.

Look for chairs that have compact, ergonomic designs and weigh around 6.5 lbs as they will be light enough to carry to the beach.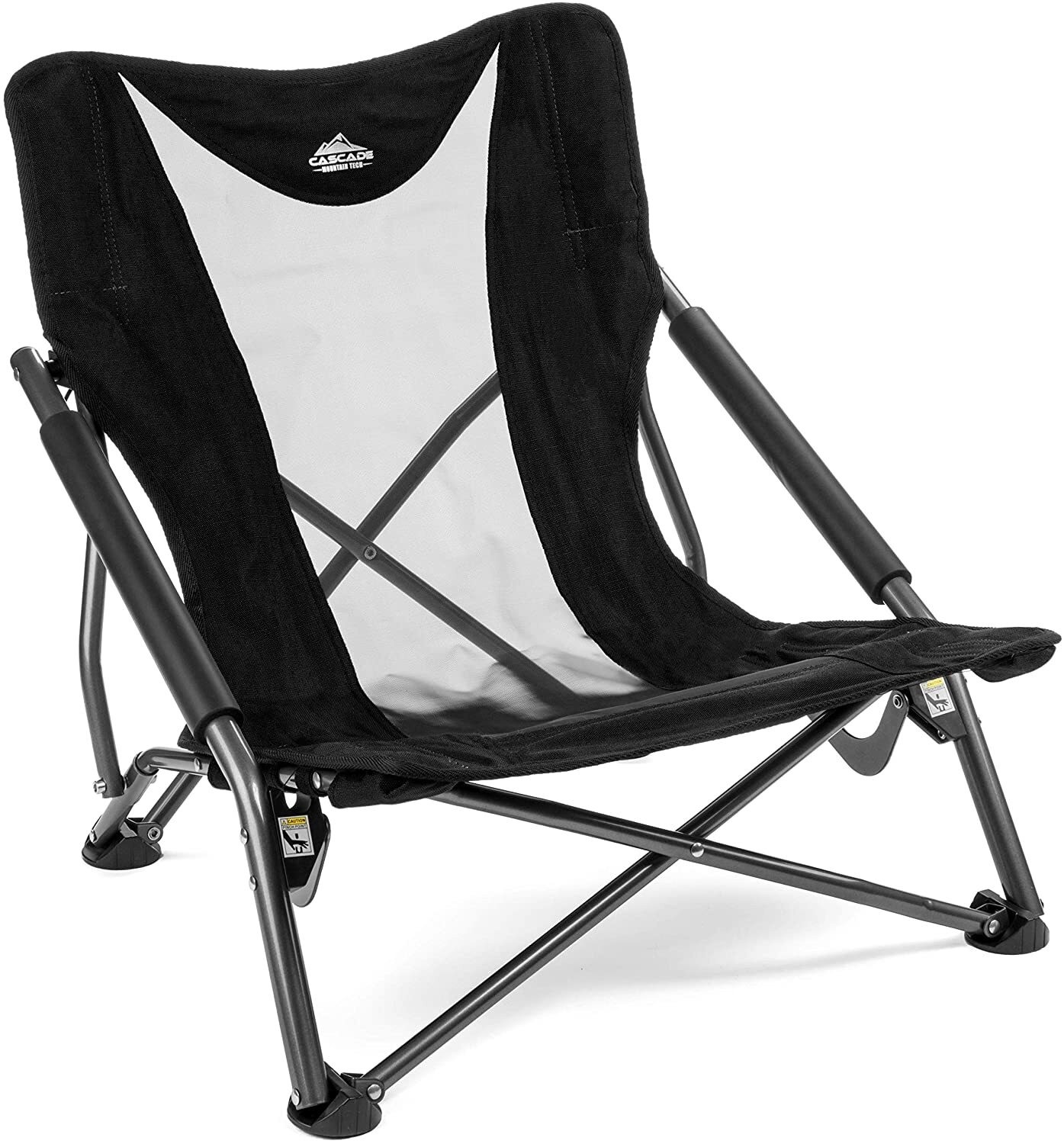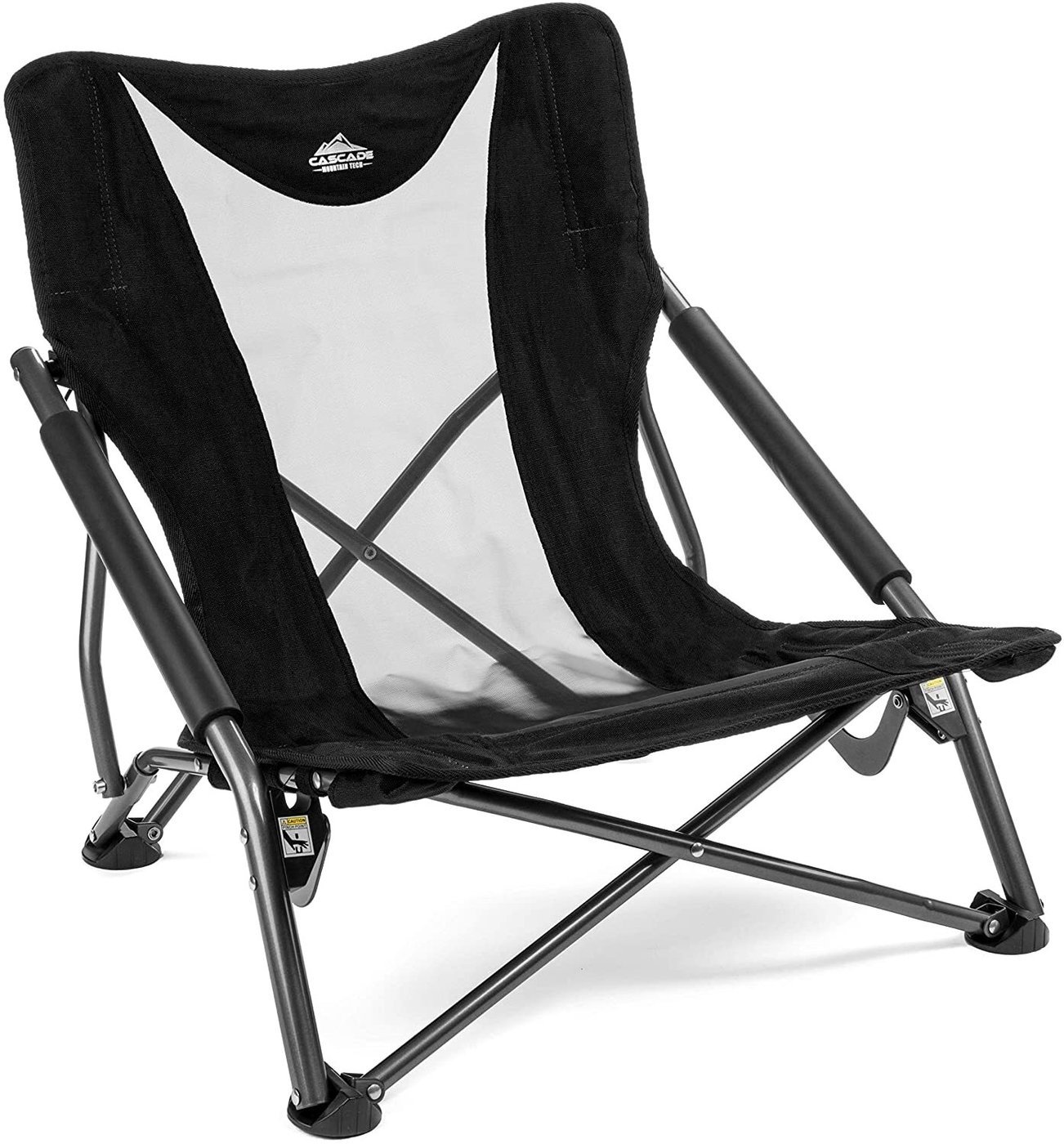 6.

Headrest

Another beach chair feature that can help you to relax is a comfy, supportive headrest. There are quite a few models with extended backrest area and built-in headrest to support your weight, allowing you to lean right back into your seat and rest your neck, shoulders, and head. Many chairs on the market have innovative designs where you can open up the back pocket and stuff in some clothes to make a plumped-up cushion for your head.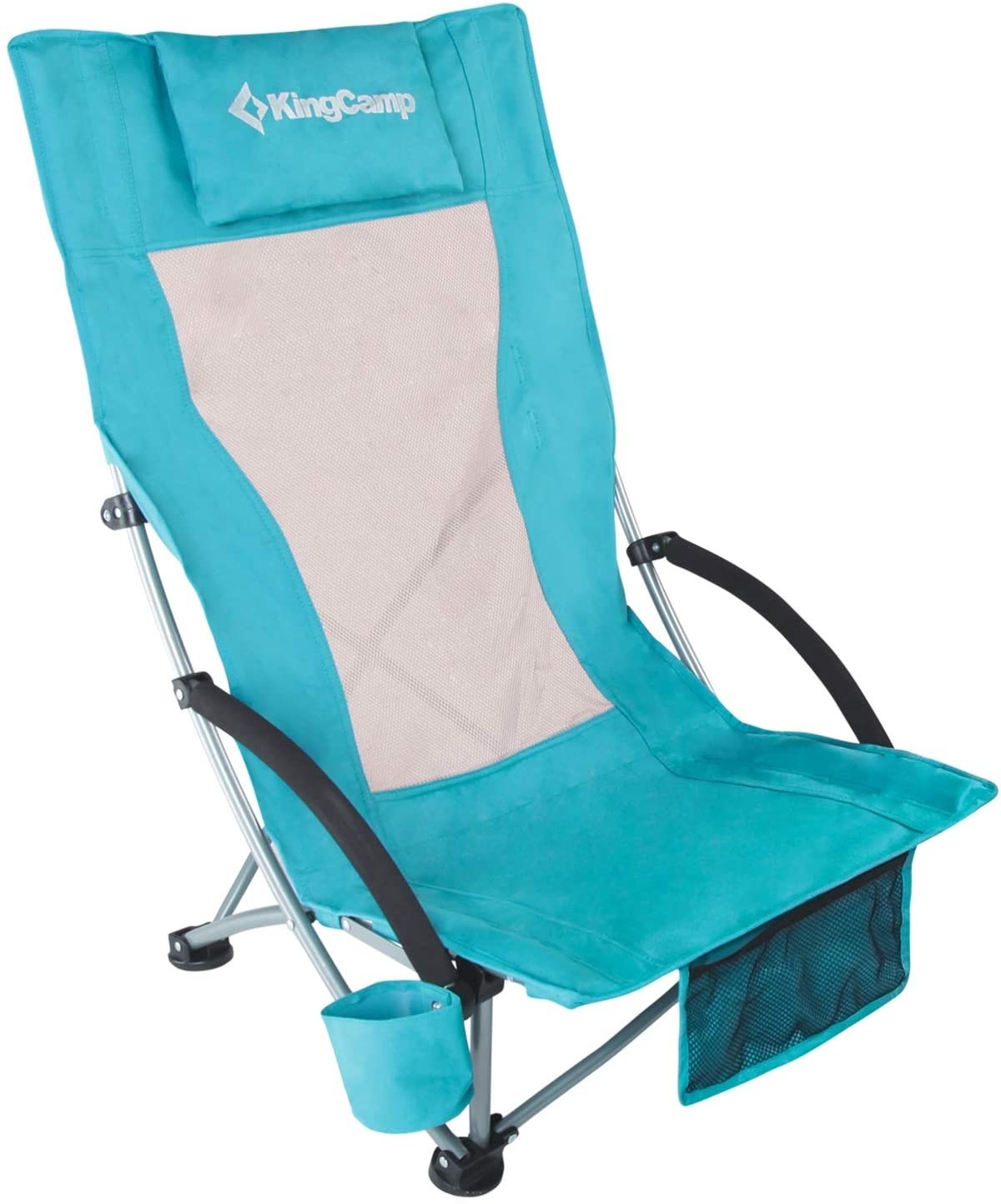 Additional Features
When it comes to finding a top-quality beach chair, there are certain additional features to consider. These include:
Cupholders: You can lay down your drink without fear of it falling over or spilling.

Backpack straps: Fold the chair up and put it on your back. These straps can help with the chair's overall portability.

Sunshade: You're protected from overexposure and overheating on an unshaded beach.

Pockets for storage: You can keep important items close to hand. These are great places to put your electronic valuables because the fabric cover stops them from overheating in the sun.
In Sum
There are several factors to take into account when choosing the most comfortable and relaxing beach chair. Consider the chair's weight capacity and level of back support and its portability and any useful additional features it might have. Once you've thought about all these factors, you'll be well on your way to finding a top-notch chair that you can relax in on any beach.