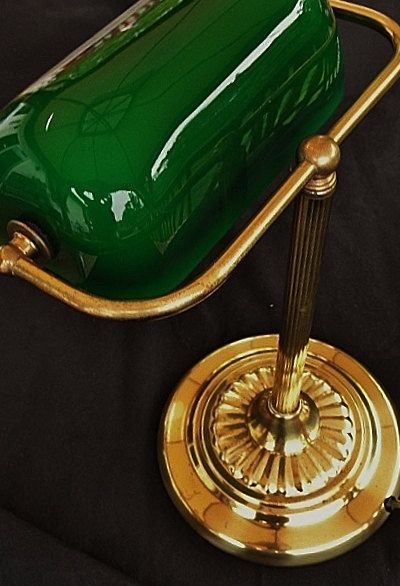 Vintage desk lamp bankers or library
This so-called "Bankers" or "Library" lamp with a Green Glass Shade on a Brass Stand is a vintage masterpiece, that will distinguish your office from the others. It has the following measurements: 12 1/2" high x 7" base diameter x 10" shade width.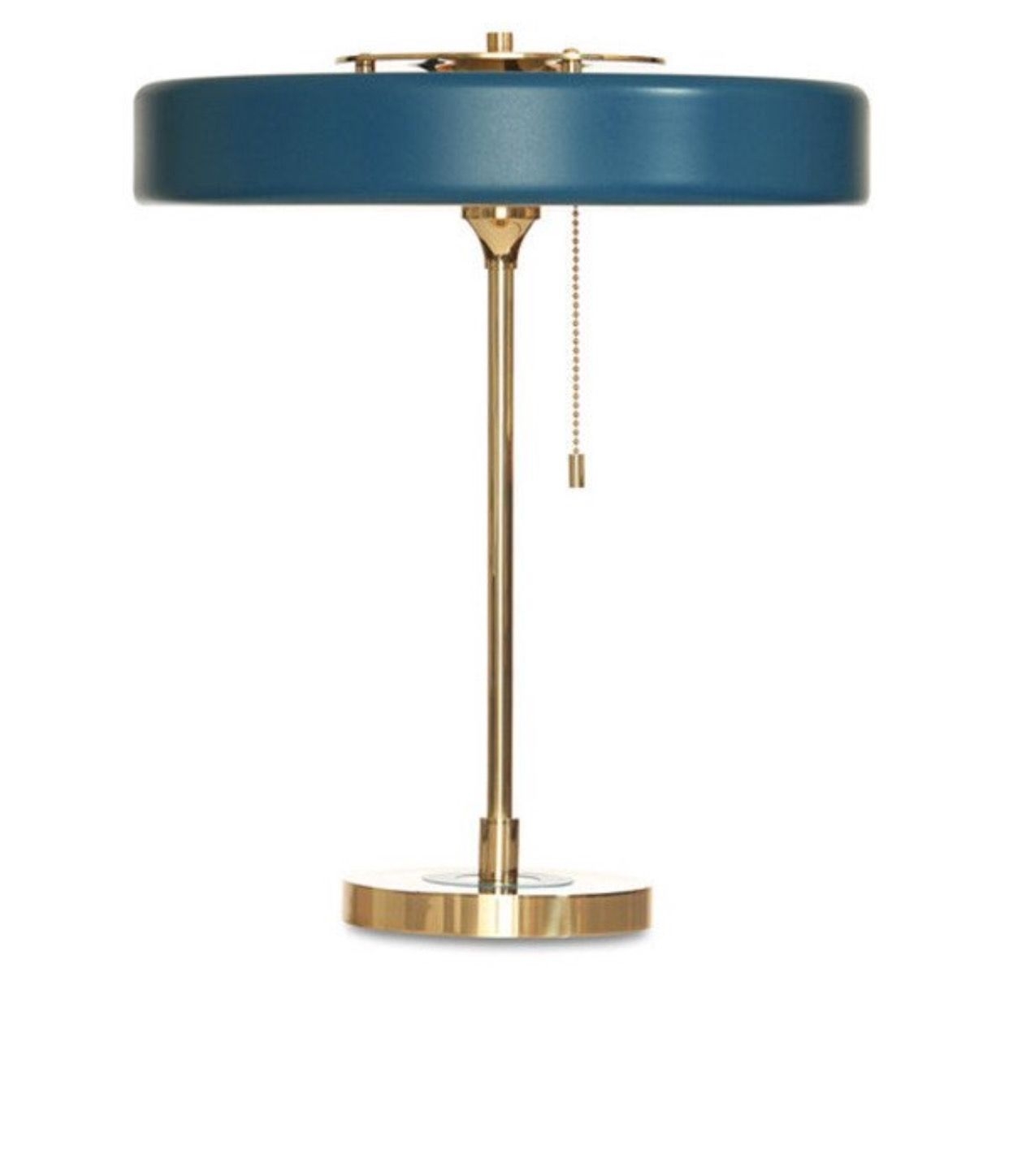 Being a stylish addition to any office surface, this table lamp represents the mid-century design in a contemporary form. Its shining, golden base corresponds perfectly well to the navy blue round shade.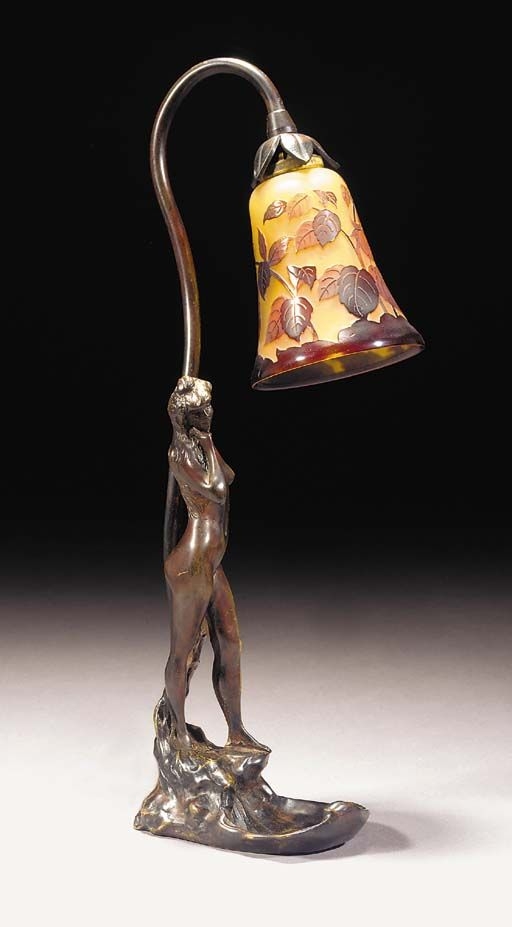 Maybe this subtle virgin who will wait after our death in paradise? Why wait when the bronze sculpture sustains the lampshade, which is decorated with painted brown leaves. The antique bronze base table lamp is very typical for art deco style.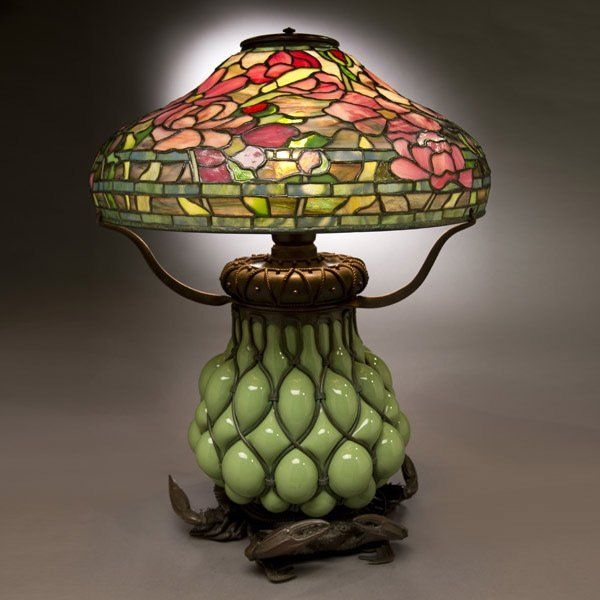 A chic antique table lamp with a base built of a crab-like bronze foot and a bulbous stem of green blown glass adorned with a darker green web. A lampshade is of leaded glass tiles with peony flowers and leaves motifs in pinks, reds and greens.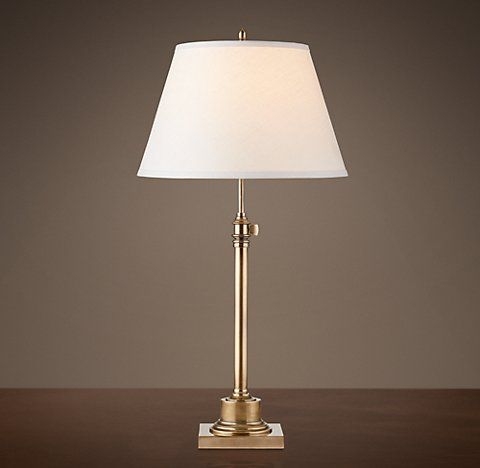 Classic table lamp for any interior according to taste and need. Frame is made of metal with gold finish. Neutral and functional design for each home.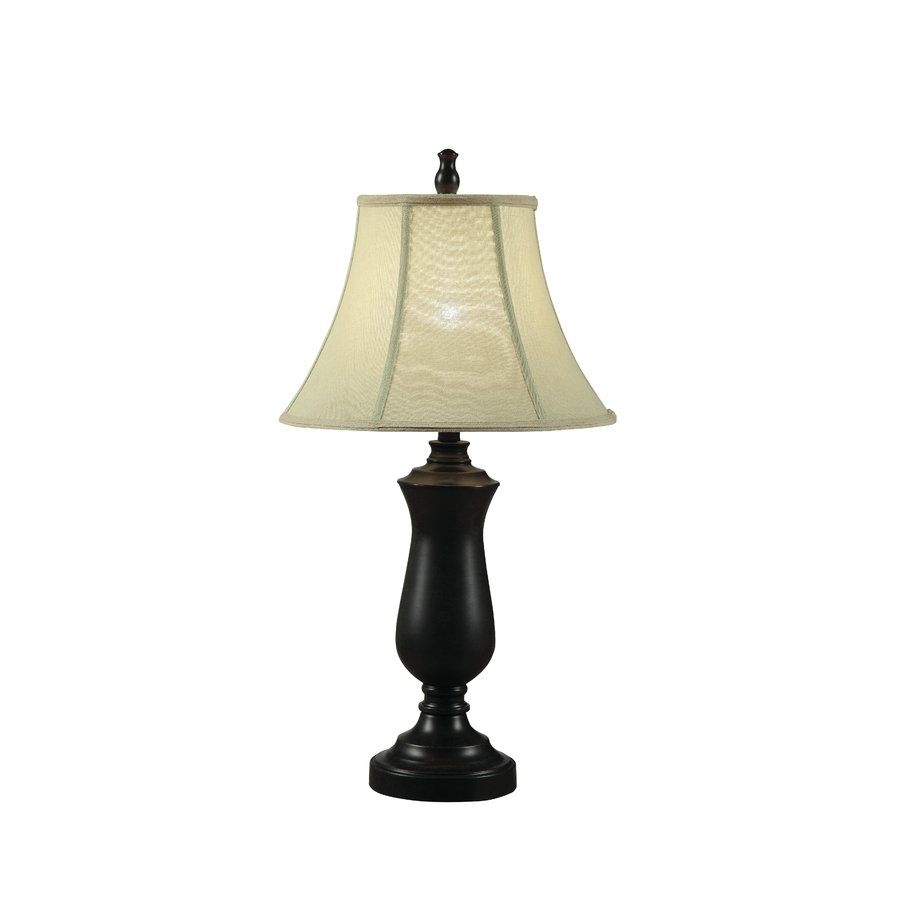 Set of 2 antique Bronze finish base table lamp with beige fabric shade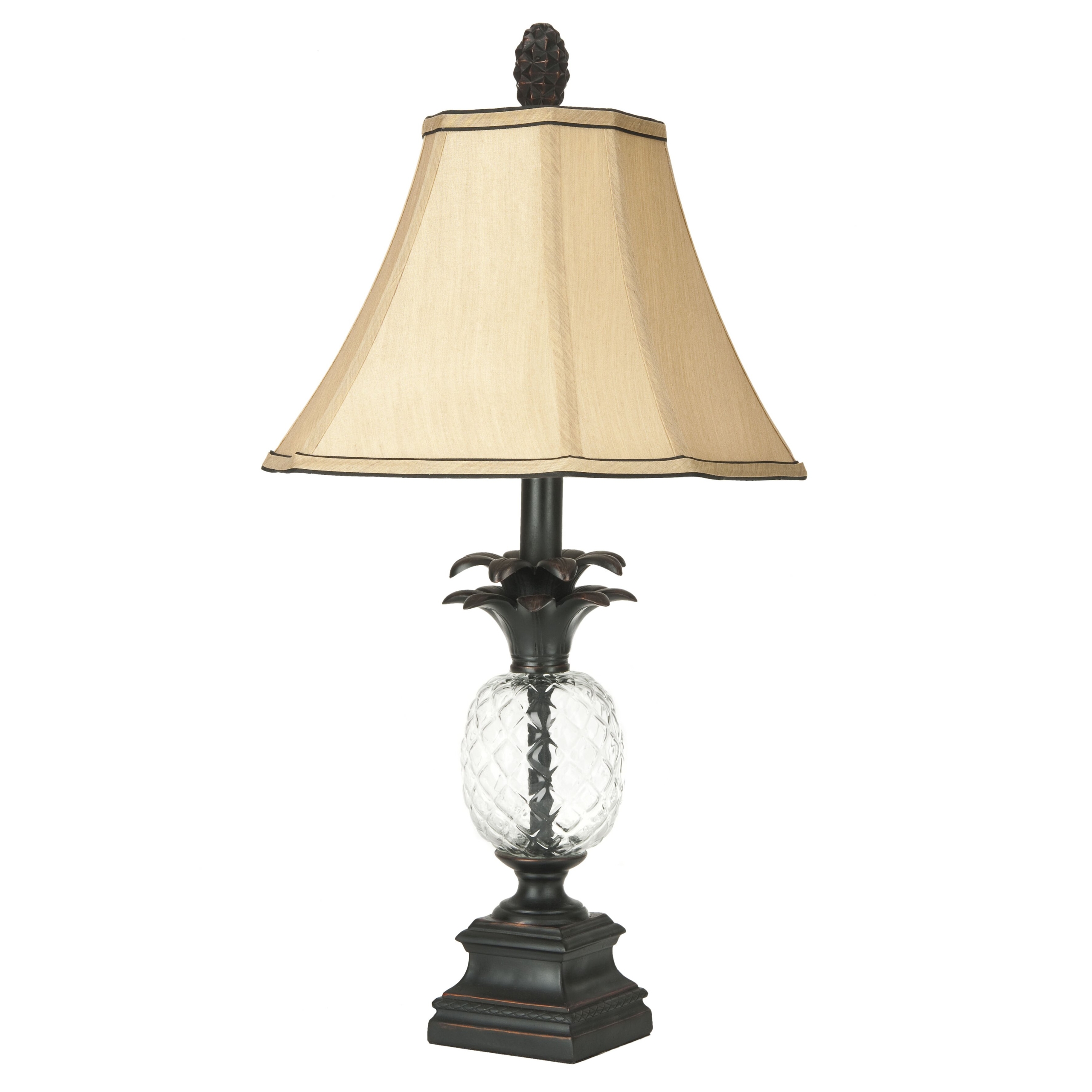 Glass pineapples adorn the bronze base of this set of antiqued table lamps. These lamps feature amber silk shades outlined in black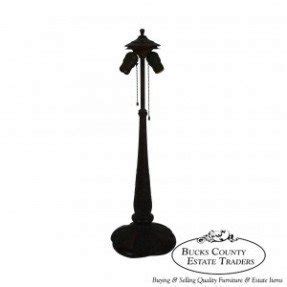 #7834 Handel Antique Bronze Table Lamp Base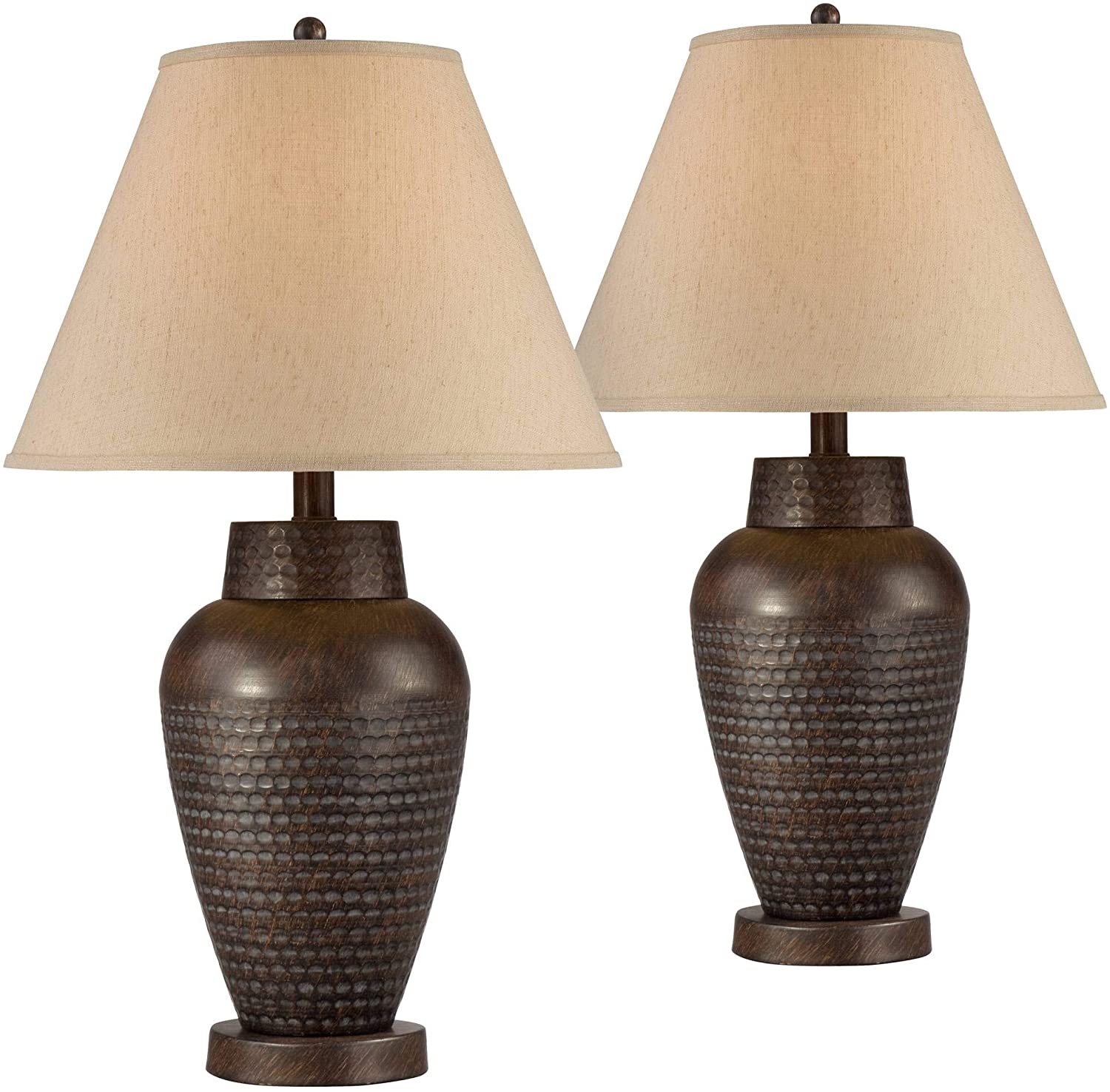 Brighton Hammered Pot Bronze Table Lamp - #X4785 |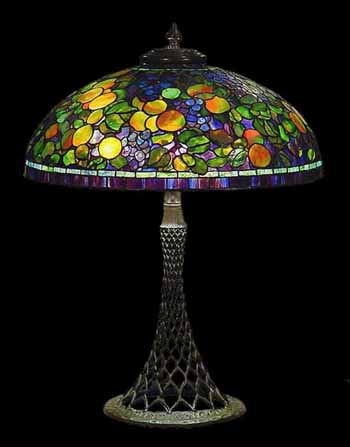 Antique Tiffany Lamps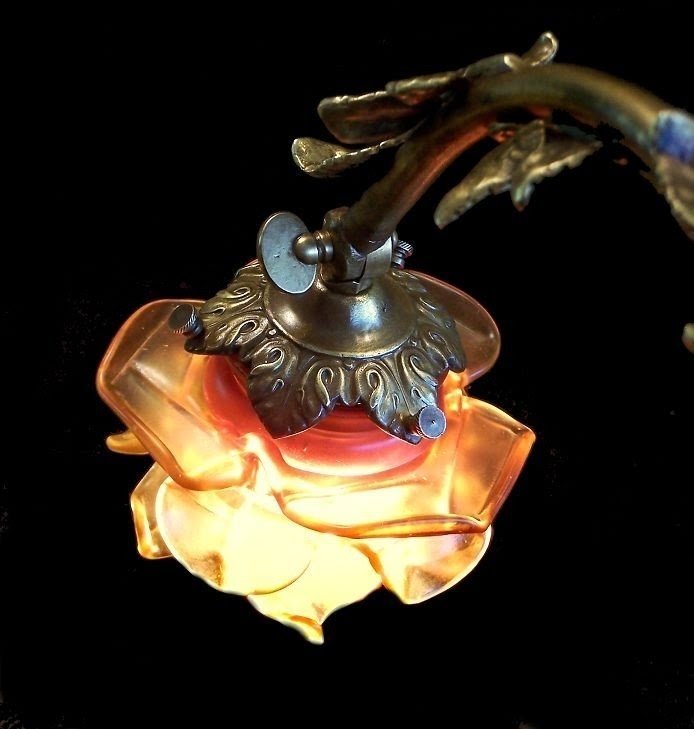 bronze or brass antique mermaid lamp base | ... Vintage 1910s FRENCH ART NOUVEAU Brass MASCARON Table Lamp PETAL SHADE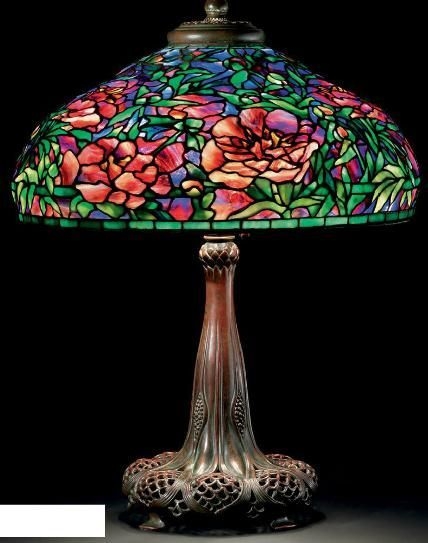 Estimate $600,000 - $900,000

TIFFANY STUDIOS

An 'Elaborate Peony' Leaded Glass and Bronze Table Lamp, circa 1915

on an adjustable base

29½ in. (75 cm.) high, 22¼ in. (56.4 cm.) diameter of shade

shade stamped TIFFANY STUDIOS NEW YORK 1903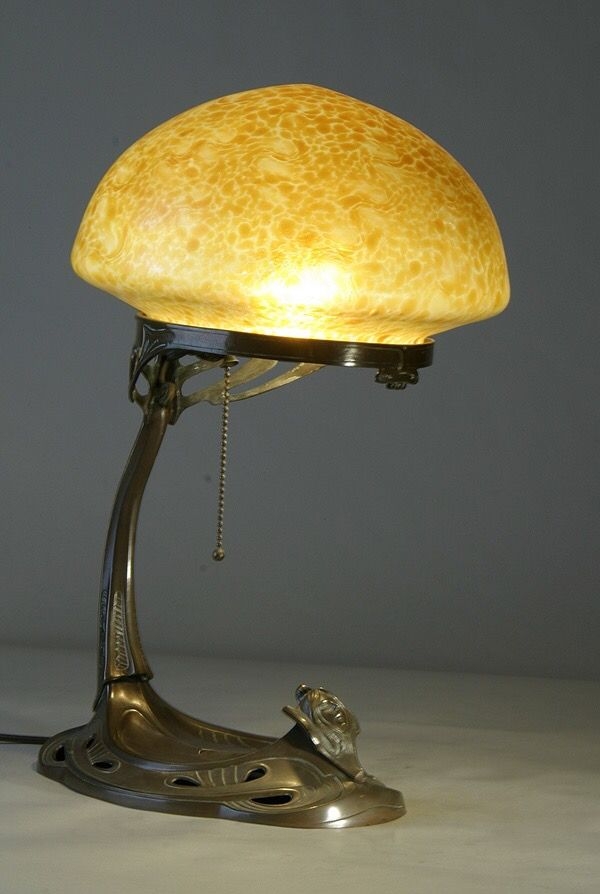 Loetz glass lampshade on a decorated bronze base, ca.1900. It features deep orange and amber tones, and the bronze base is heavily decorated with the stylized figure of a woman at the tip. D: 12 x H: 14"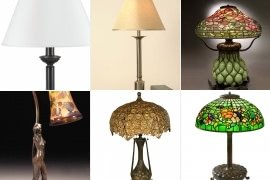 French Column Glass Table Lamp Antique Brass - master or guest?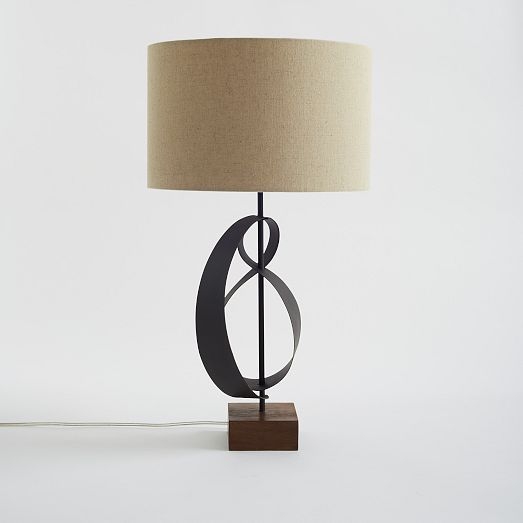 Sculptural Table Lamp | west elm swap out shade for black lacquer-y drum shade w silver interior, obvs.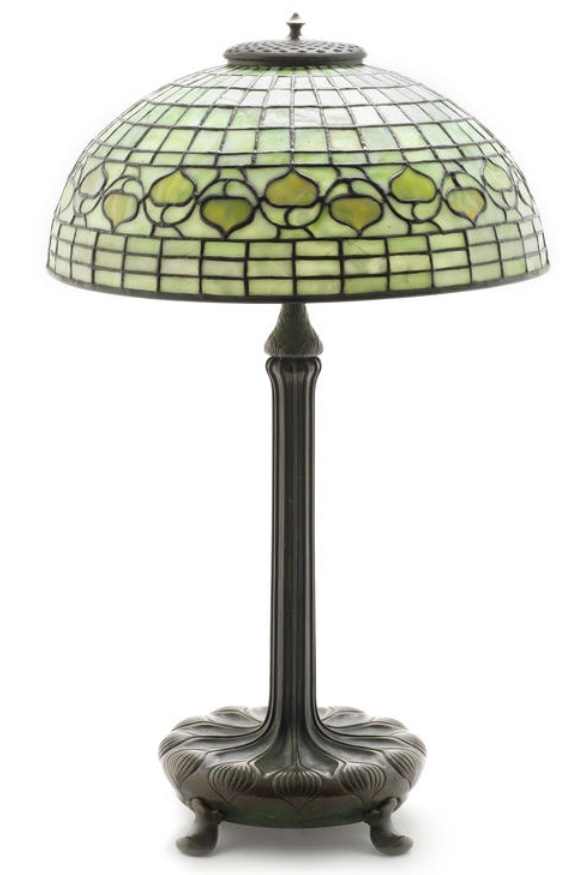 L.C Tiffany Studios A Favrile Glass and Patinated Bronze 'Acorn' Table Lamp, circa 1910 in green and cream glass with band of stylised acorns raised off a bronze base with patinated plant forms, having three electrical fitments 64cm high, the shade and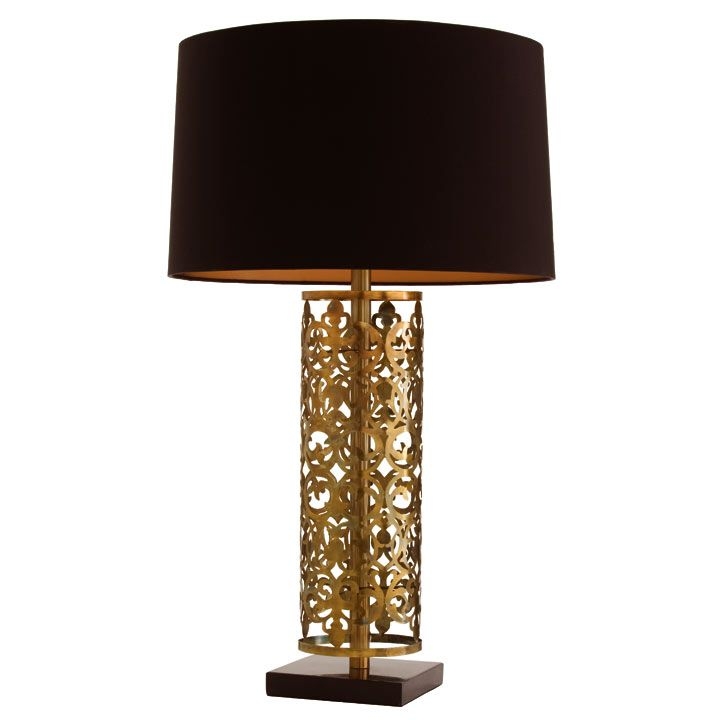 Antique brass base with a black sik shade - lined in mustard colored silk! So glamerous. It is called Anita!