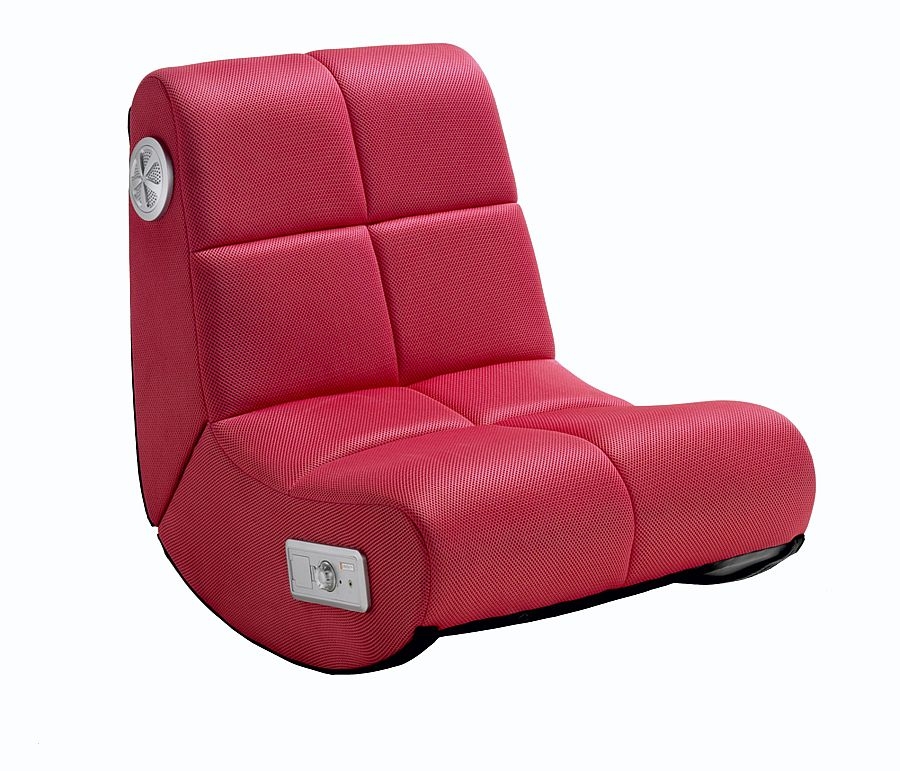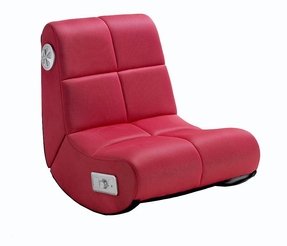 Mini Gaming Chair
A perfect piece for every video game enthusiast. This Gaming Chair in Black & Red offers side control panel, 2 speakers, foldable design, and connection compatibility with MP3, TV/DVD/VCR, and video game system.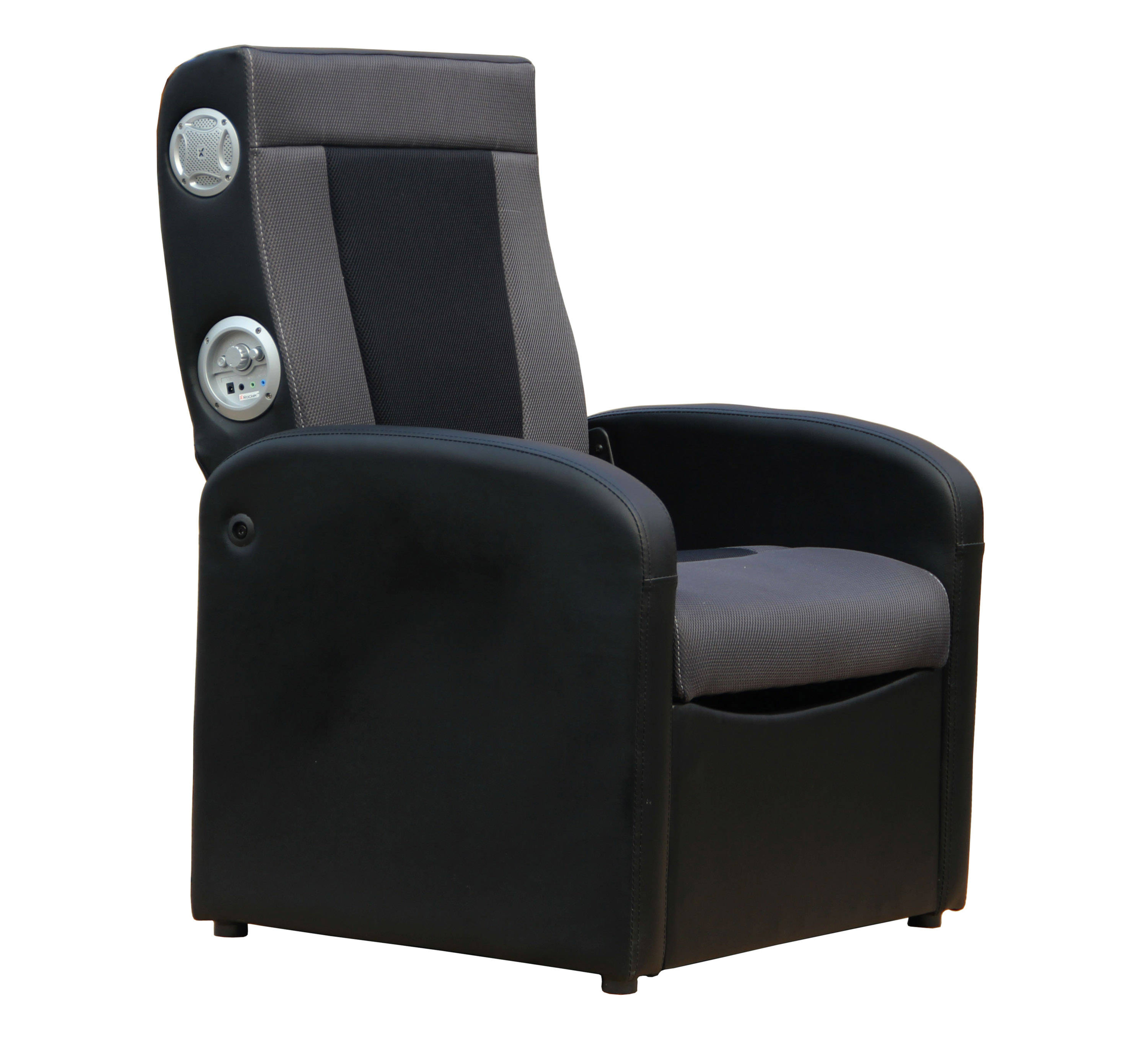 X-Rocker Storage Flip Sound Gaming Chair
Very modern type of gaming armchair which contains 2.0 stereo speakers which gives personal surrounding sound experiences when you listen to music, watch film or play favorite video game. It features under-seat storage.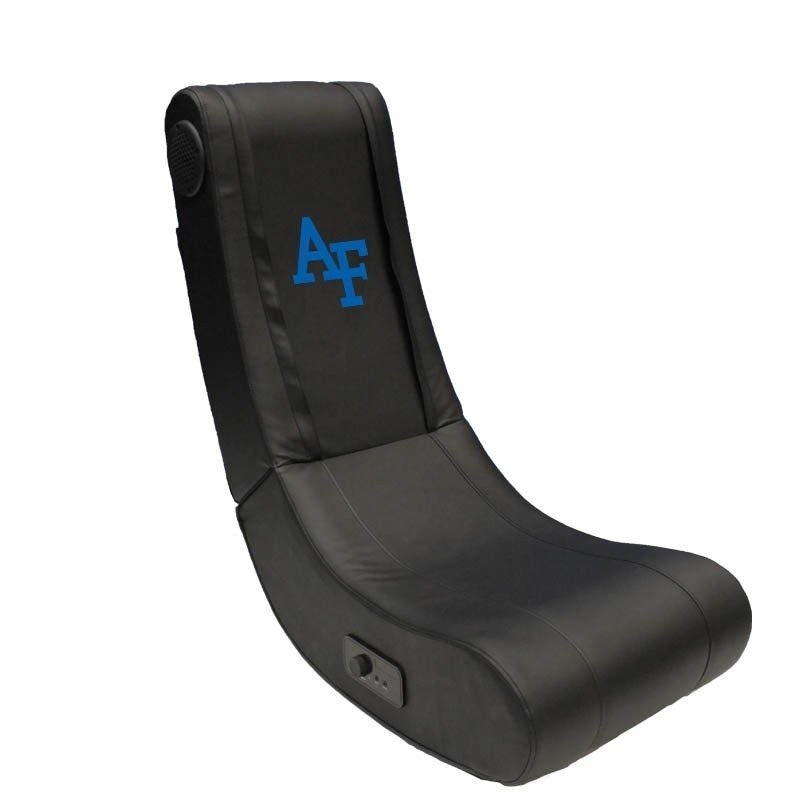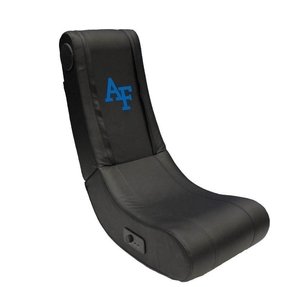 NCAA 100 Gaming Chair
With this Gaming Chair in Black your gaming experience is going to be one of a kind. The chair offers XZipit® Patented Interchangeable Logo System, 9V 600mA adapter, side control panel, built-in dual speakers, and 250 lbs of weight capacity. MLB Video Chair
This Video Chair in Black & Blue features a sturdy base and frame upholstered in micro fiber fabric. The chair provides a pleasant rocking motion, 250 lbs of weight capacity, and can be easily folded for storage or transport.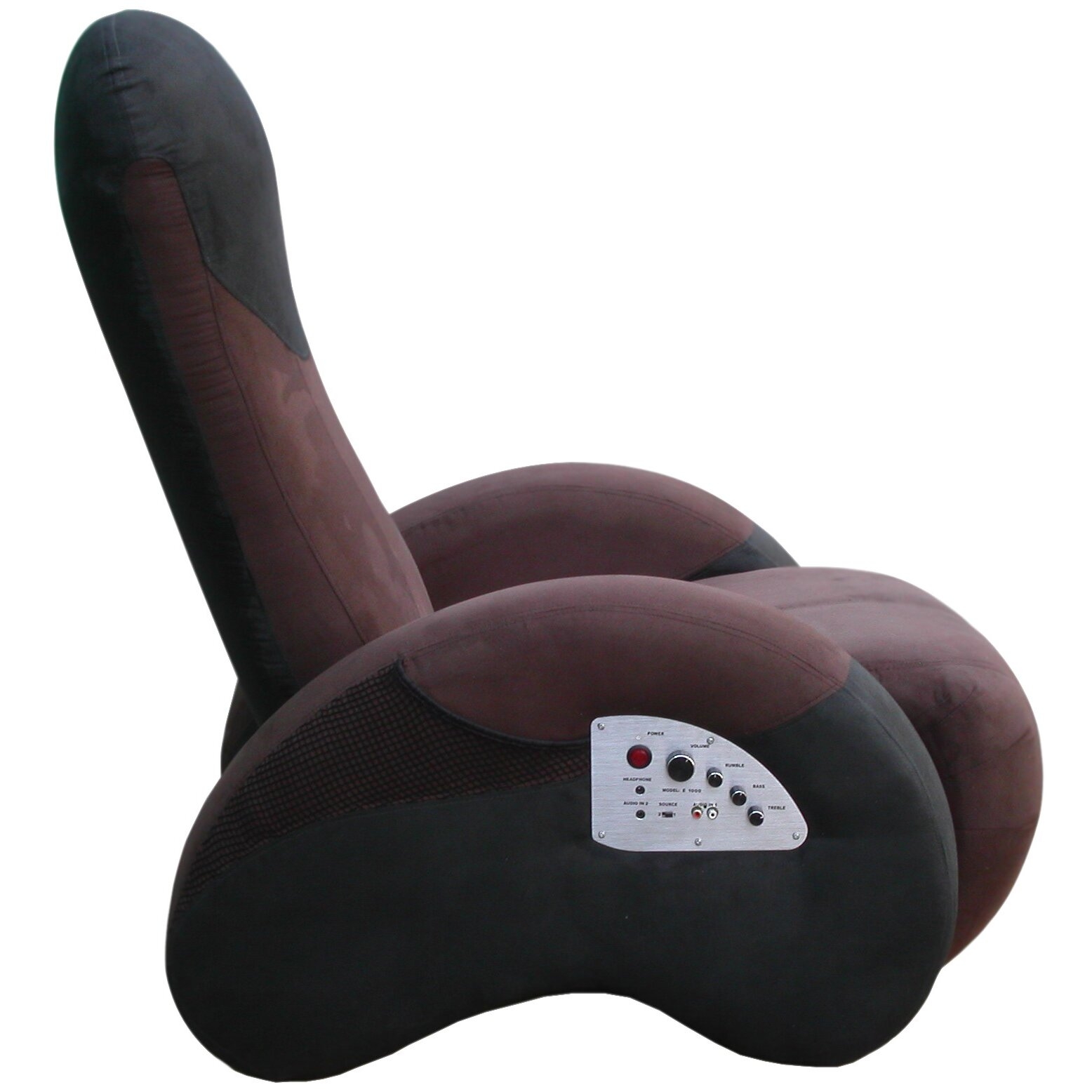 Sub-Sonic Bone Rattler Gaming Chair
This Gaming Chair in Black & Brown is going to grant you a true gaming experience. Includes Sub-Sonic BoneRattler 2.1 speaker system, dual-input selection, multi-player link, side control panel, cup holder, pocket for mp3 player, and foldable design.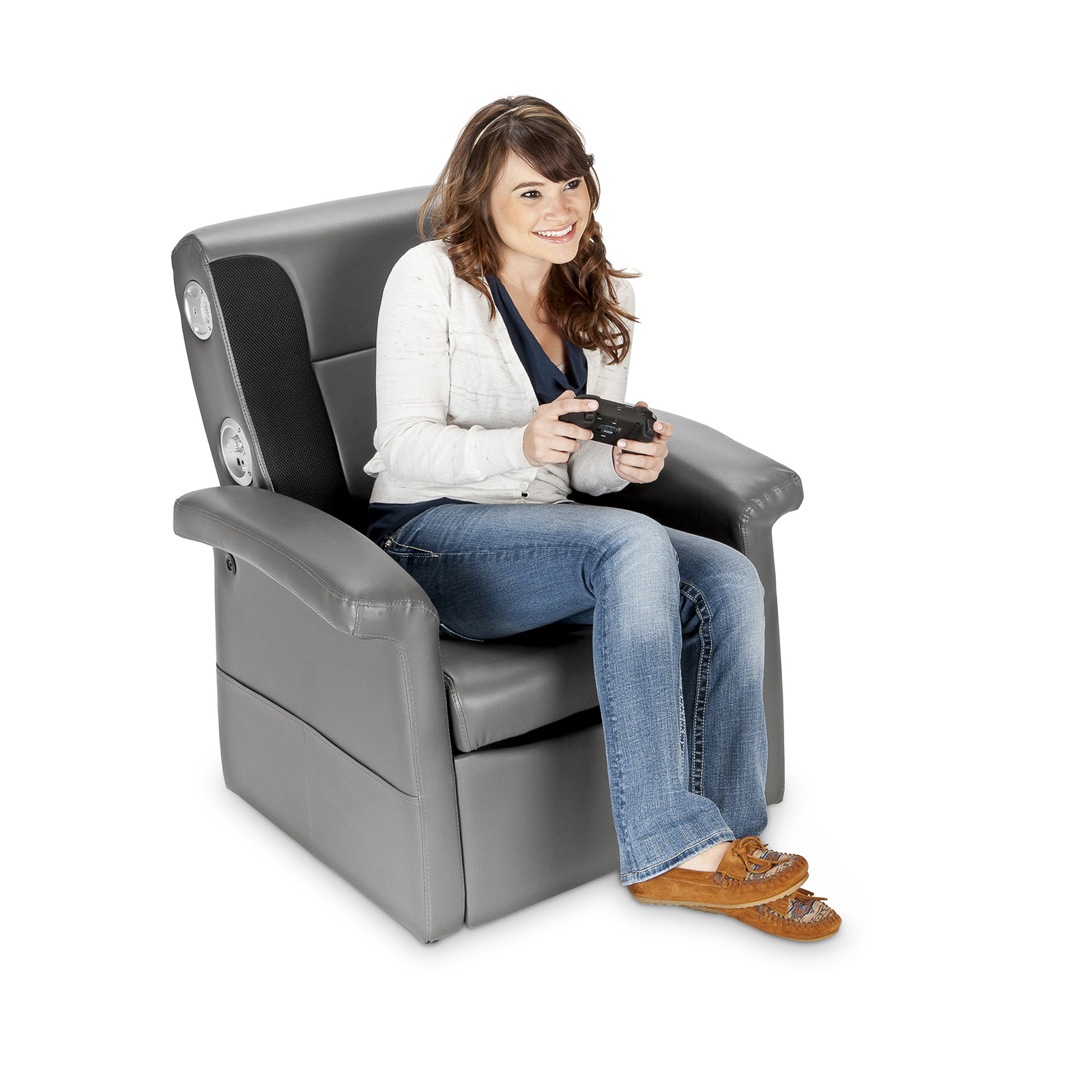 X-Rocker Storage Flip Sound Chair with Arms
Gaming chair equipped with speakers, with storage box underneath flip seat. Padded with gray vinyl complemented with black mesh inserts. The chair has armrests, so it can double as a classic club chair in fact.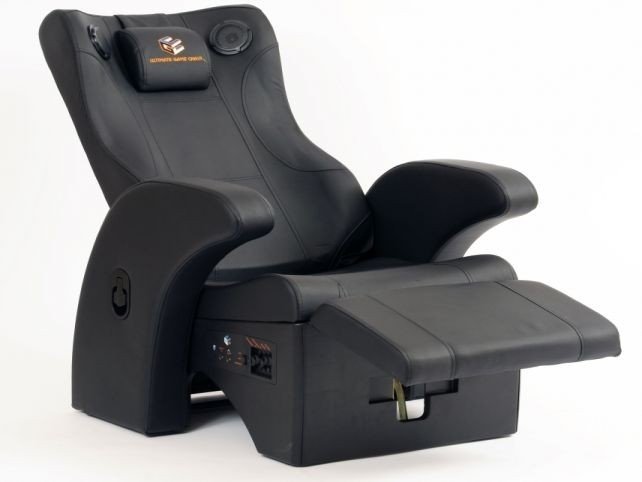 This gaming chair is designed to provide maximum comfort and convenience while playing. With its multiple regulations, the fully adjustable backrest and seating will bring pleasure and relief to your body.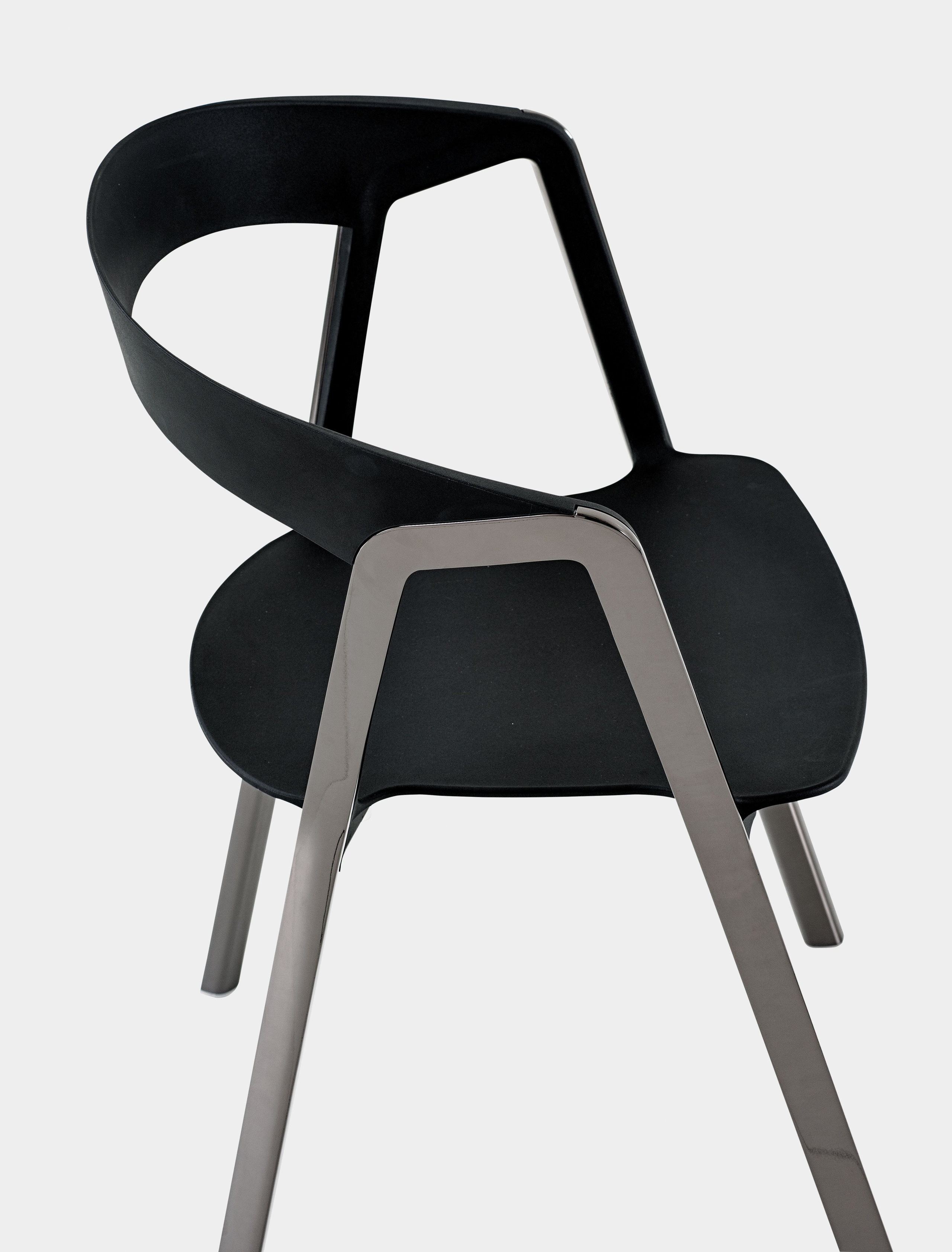 That's an ultra-modern and high-tech gaming chair that every game enthusiast will love! It's a complex structure that is equipped in manipulating controls, pedals, joysticks and a screen. It guarantees you a new gaming experience in a comfort zone!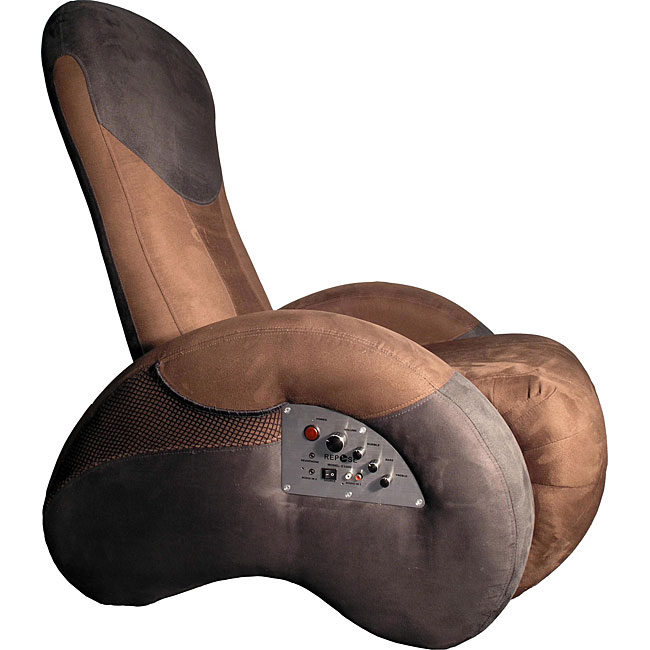 This kind of product is a chair created for use in entertainment rooms. It has got a built-in 2.1 Stereo and a Sub-sonic bone rattler. This type of chair has got an ergonomic design that assures high level of comfort.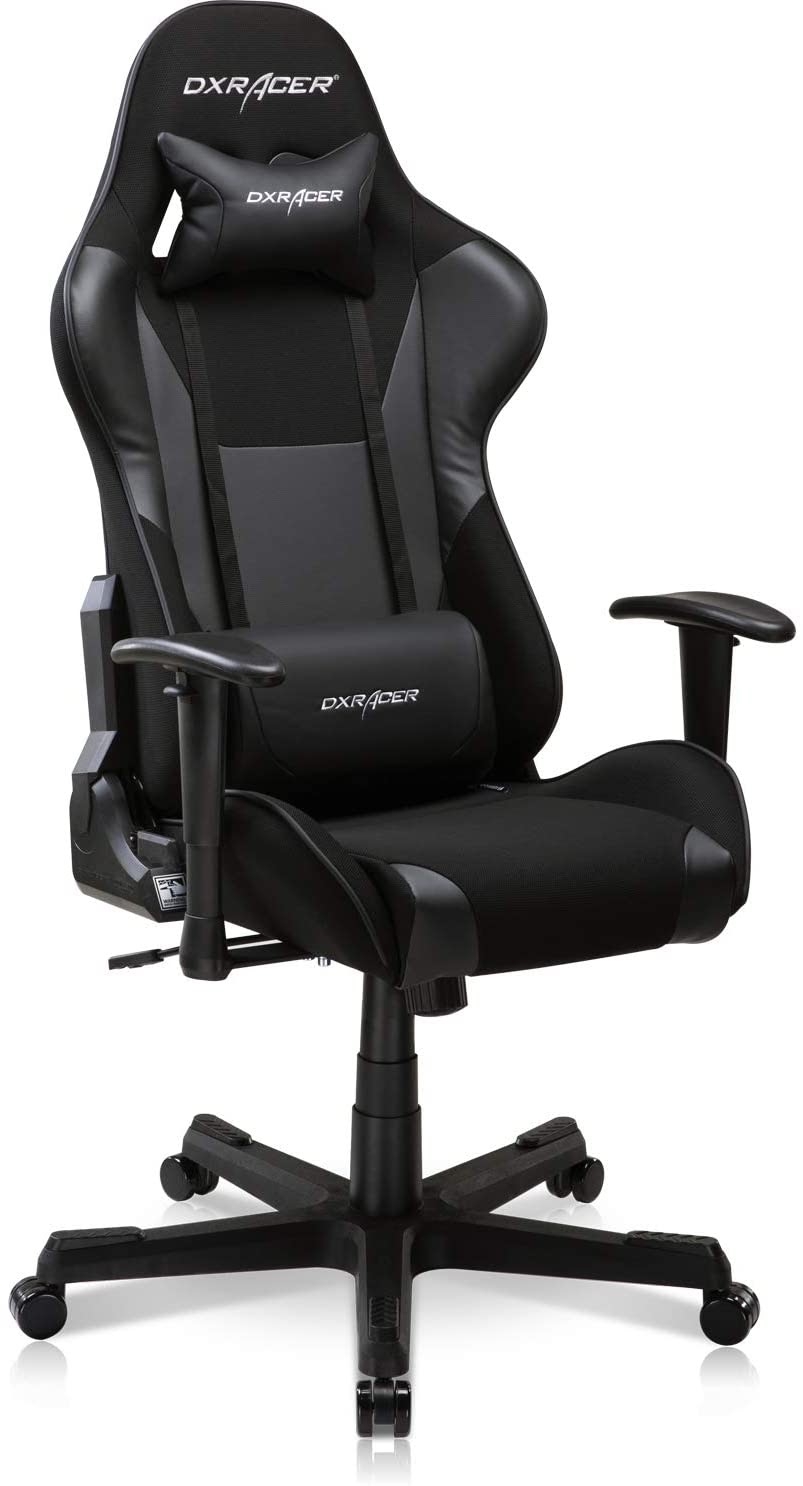 Luxury leather massage recliner gaming chair. Made from brown, thick leather. It's heated and helps you clm down and relax anytime you want it. Great solution for busy life family members who need to chill out at home.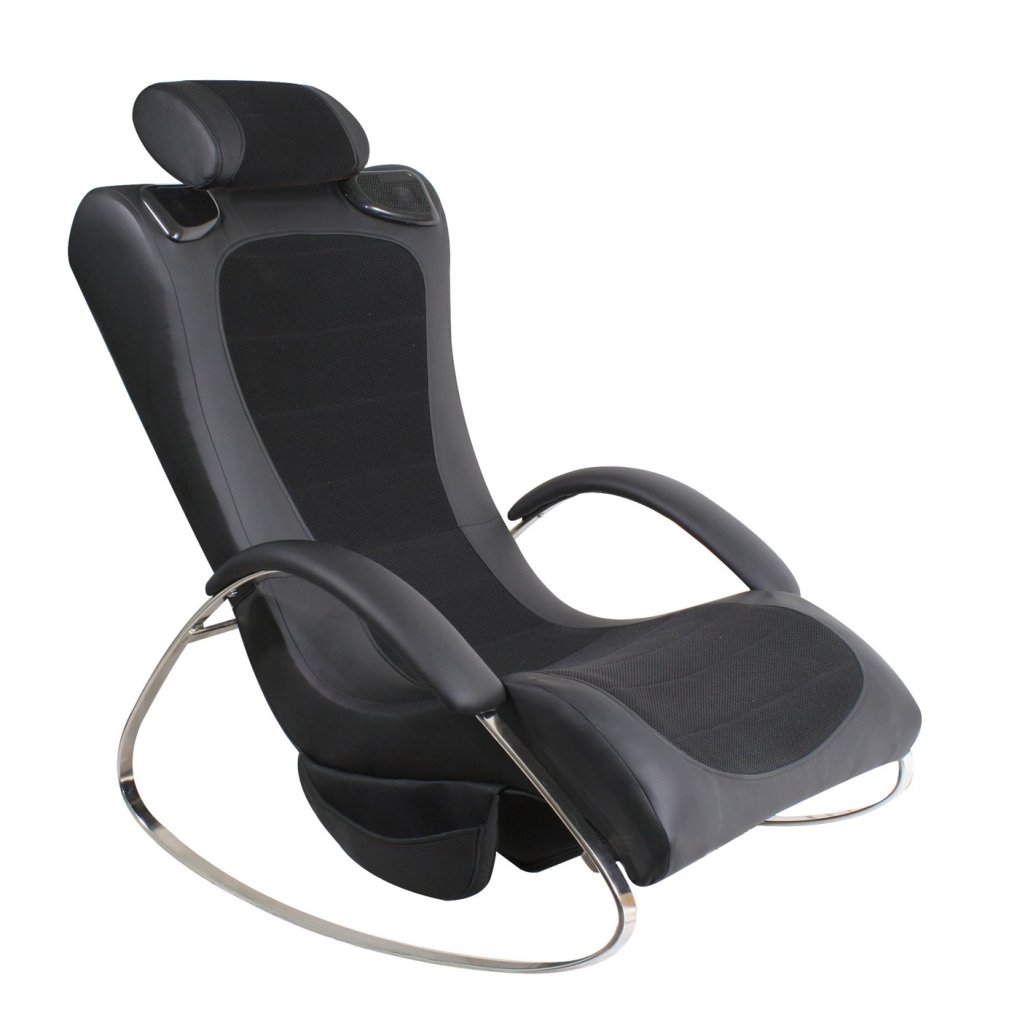 Modern rocking chair can also be very comfortable, interesting and enjoyable. This is just this boom chair. The chair has a special headrest, which further increases the convenience and comfort of resting.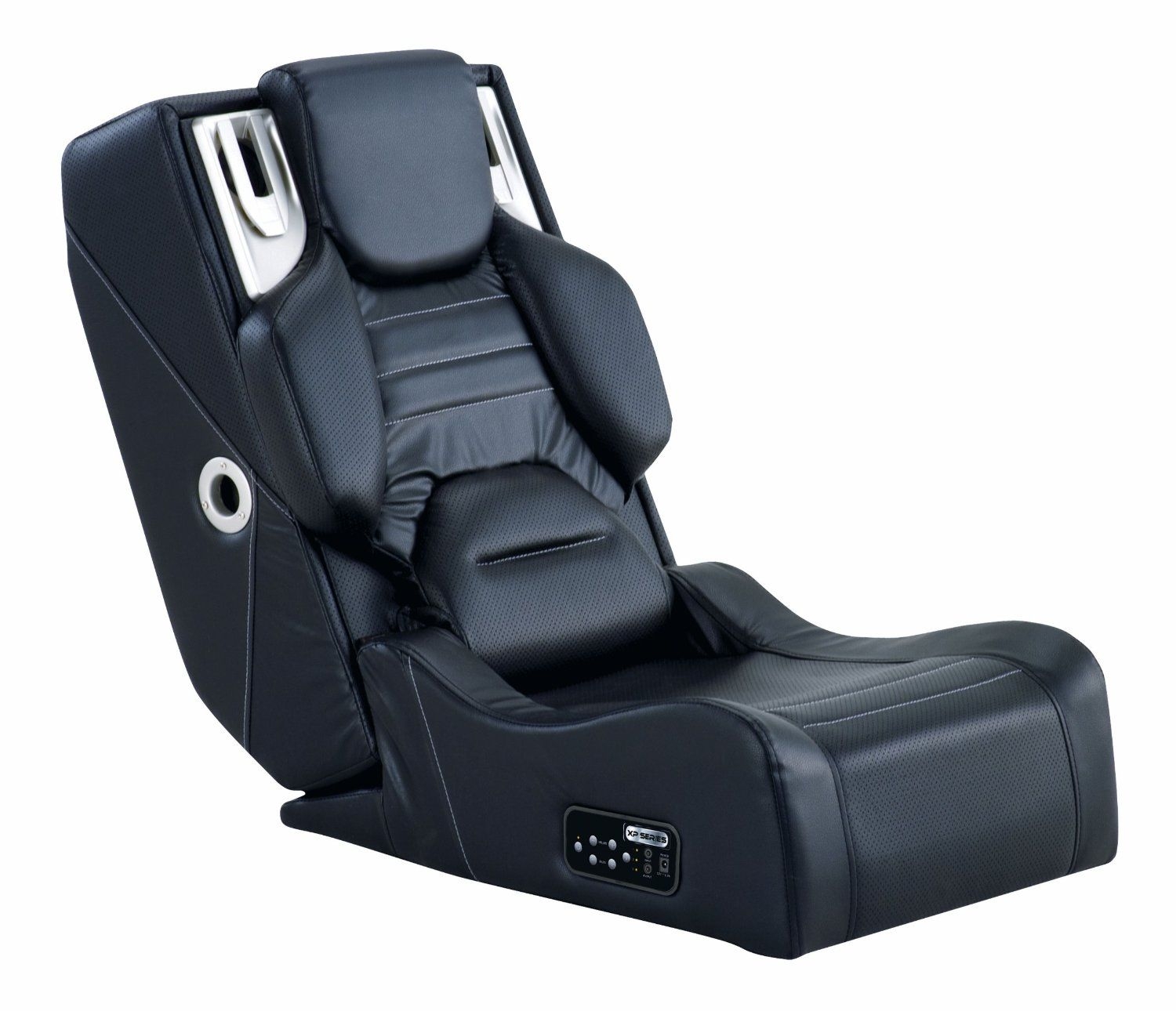 Bring comfort and style into your gaming rooms with these custom-made gaming chairs. Heavily padded all over and finished in neatly polished leather upholstery, the chairs deliver impeccable weight capacities. You also get little touches of metal accentuating.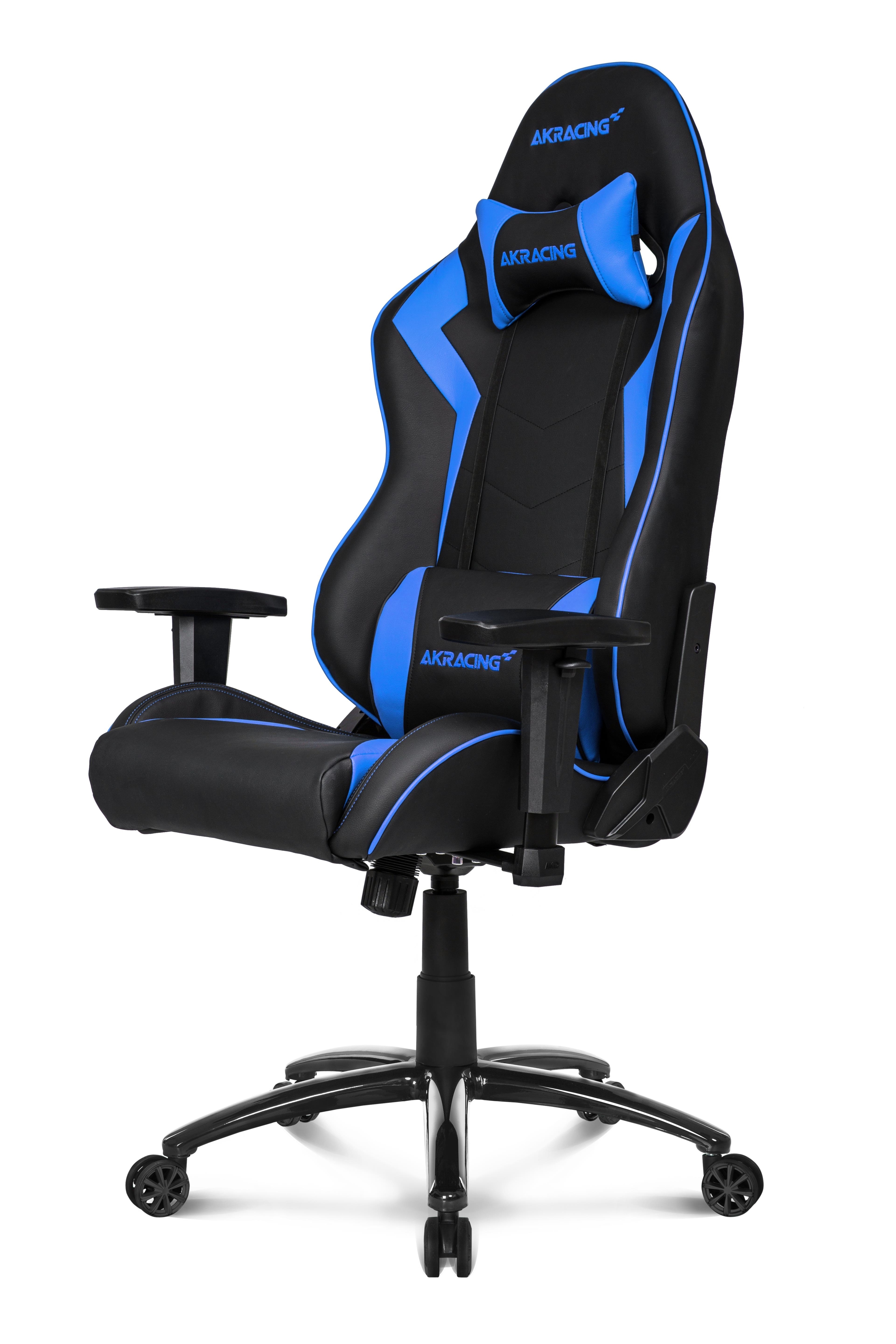 The Best Gaming Chairs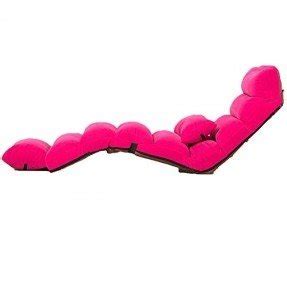 If you're looking for a comfortable addition to your gaming room, take a look at this plushy, ergonomic gaming chair with adjustable, multi-angle sections which allow you to personalize the shape of the chair to your needs.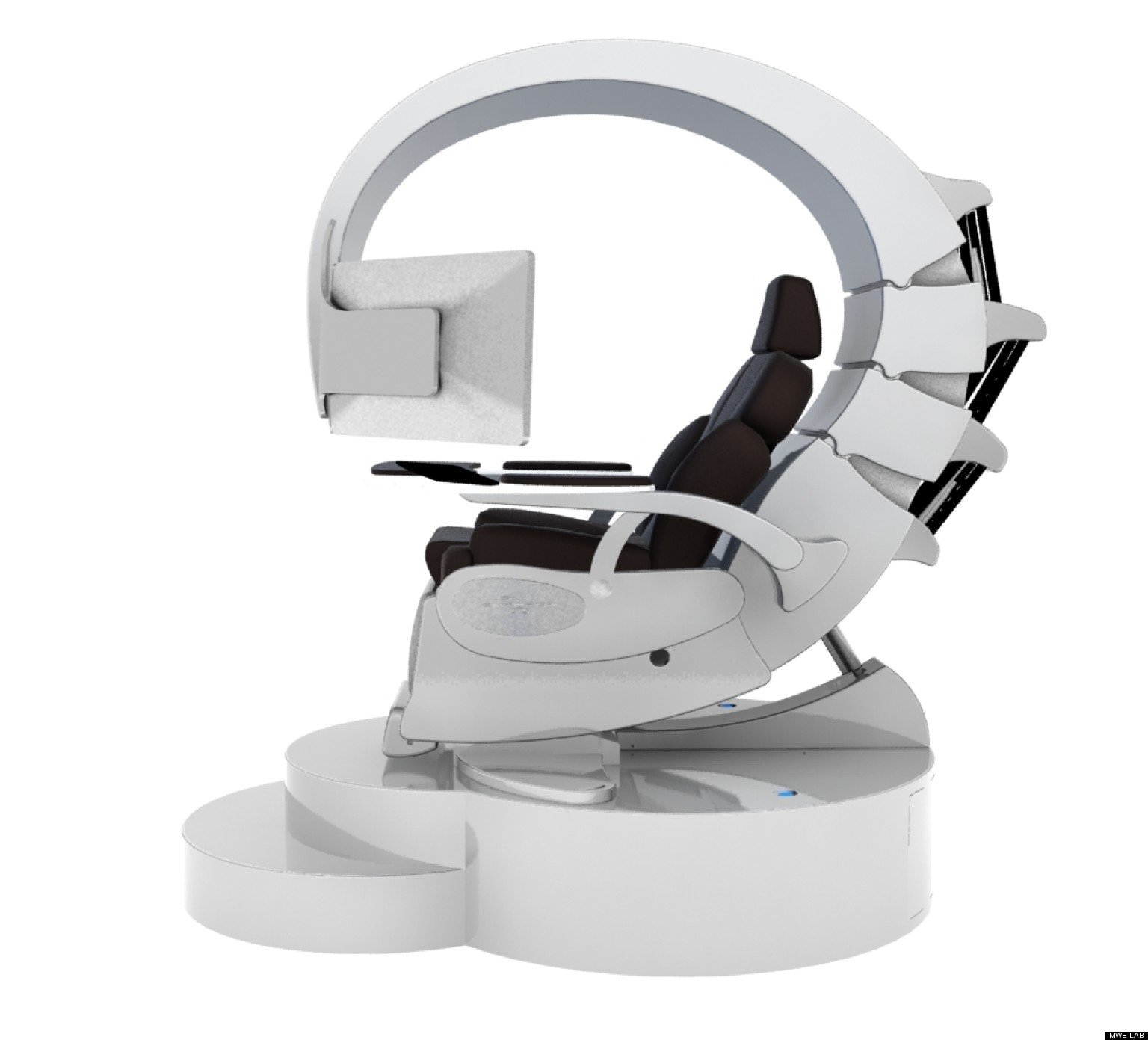 EMPEROR-200-GAMING-CHAIR-facebook.jpg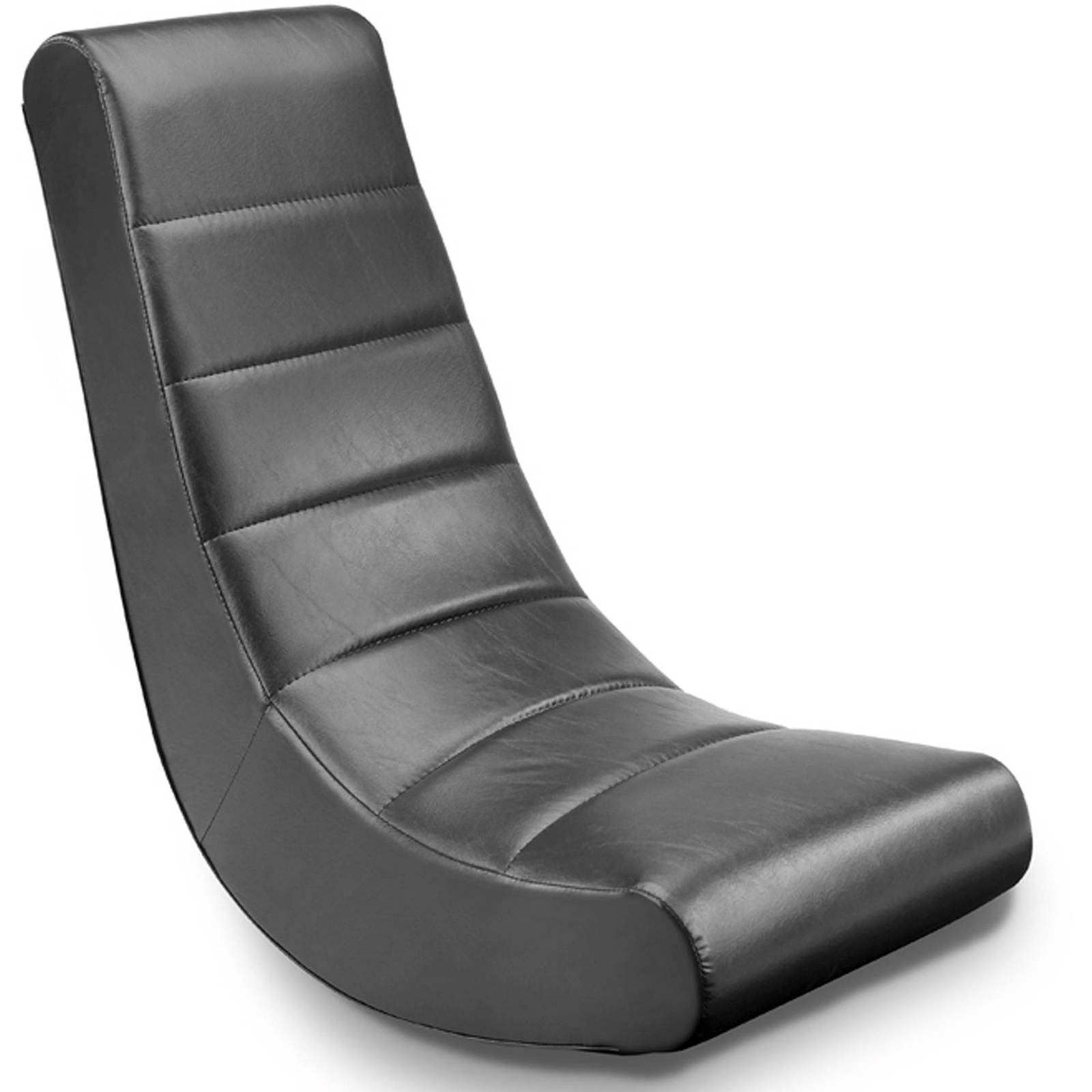 It is a comfortable and contemporary video rocker that is available in fantastic colors. It has got a solid hardwood frame and grade vinyl upholstery. This is a great addition to your family room and game room.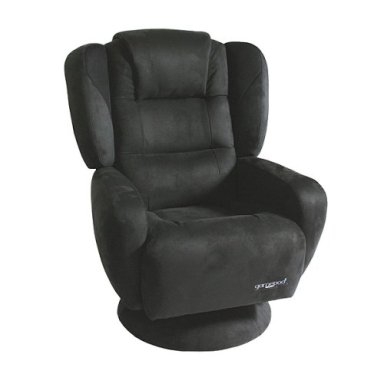 Gaming design for an adult bean bag, made out of faux leather in a black color with a green seam and a logo of the company in the front. The bean bag is shaped to resemble an actual chair, which makes it comfortable.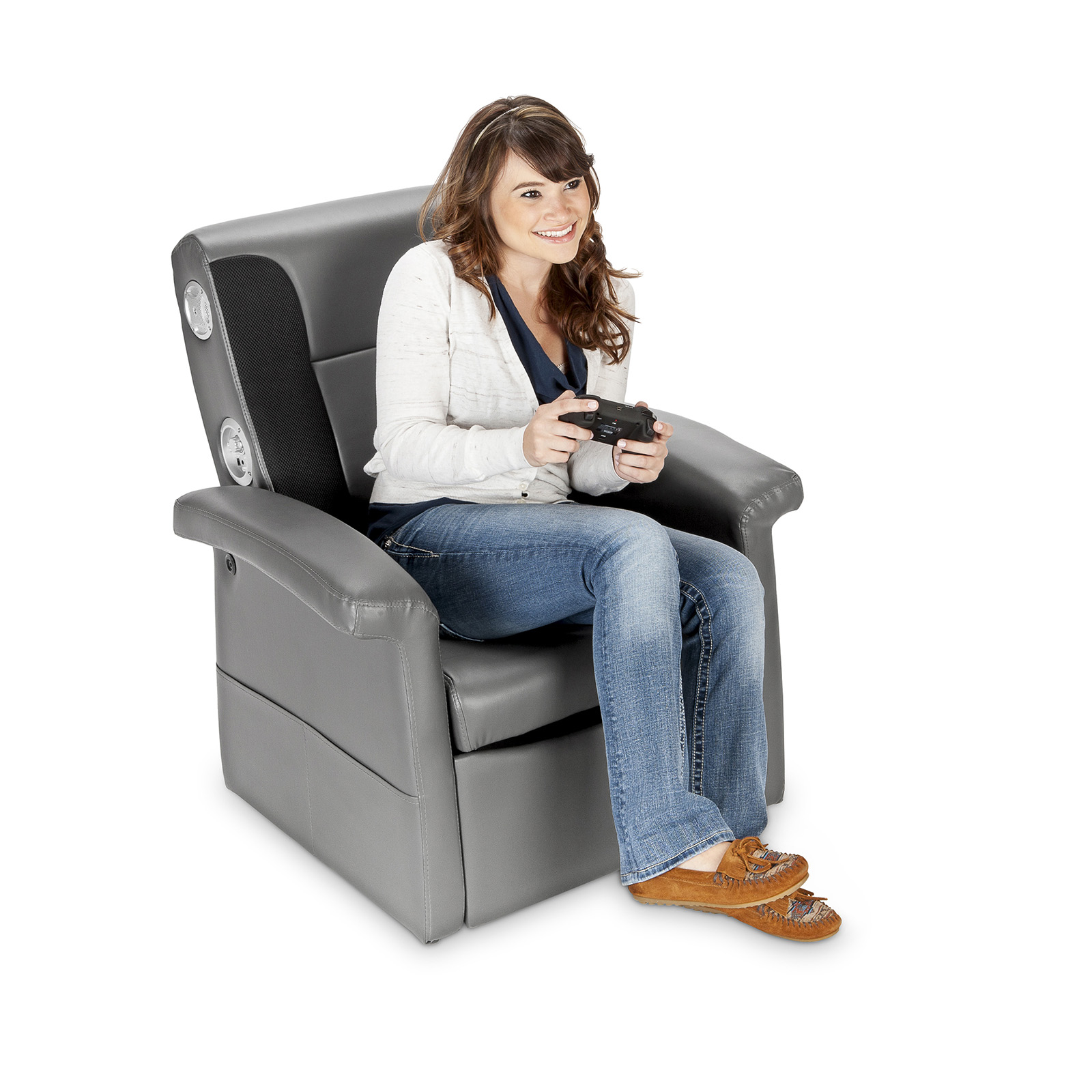 Gaming chair for children and adult users. This element of equipment includes speakers. Its cushioned seat is paired with a supportive backrest and arms. Neutral black and gray finish look good in any home decor.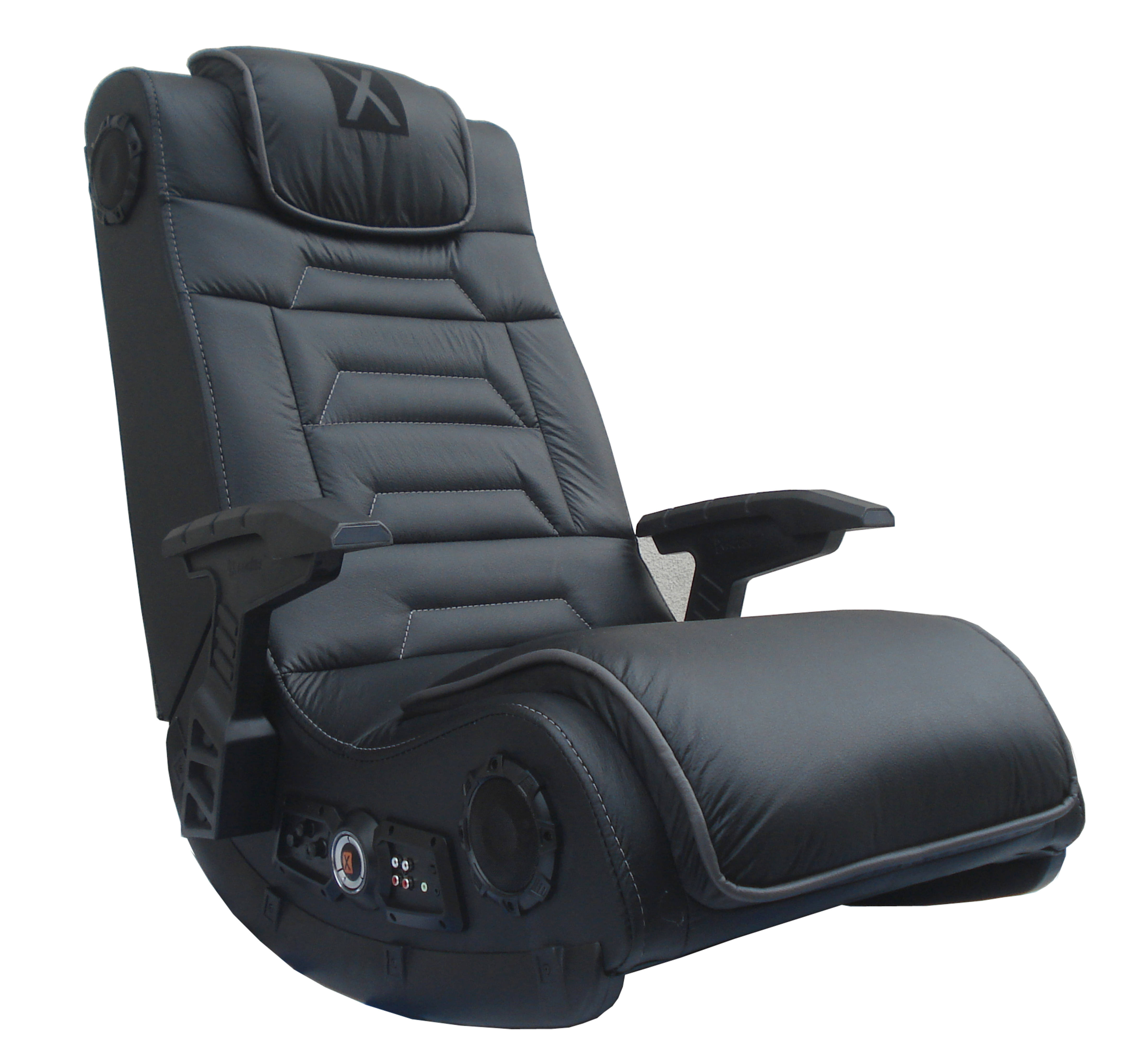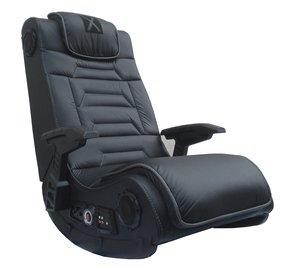 Are you a fan of extraordinary entertainment? Then, this unique and awesome gaming chair might perfectly match your needs! Check it out now and enjoy its unusual functionality, comfort and an intriguing design.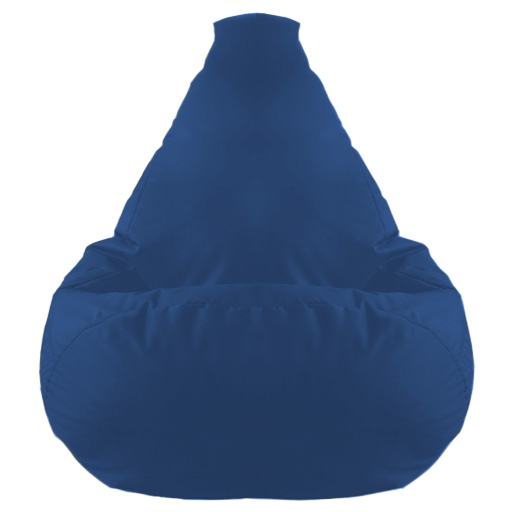 This stunning bean bag will work immensely well in your gaming lounge or kids' room with its design that is just perfect for rest and offers the high quality, water resistant material of the finish for more years of use.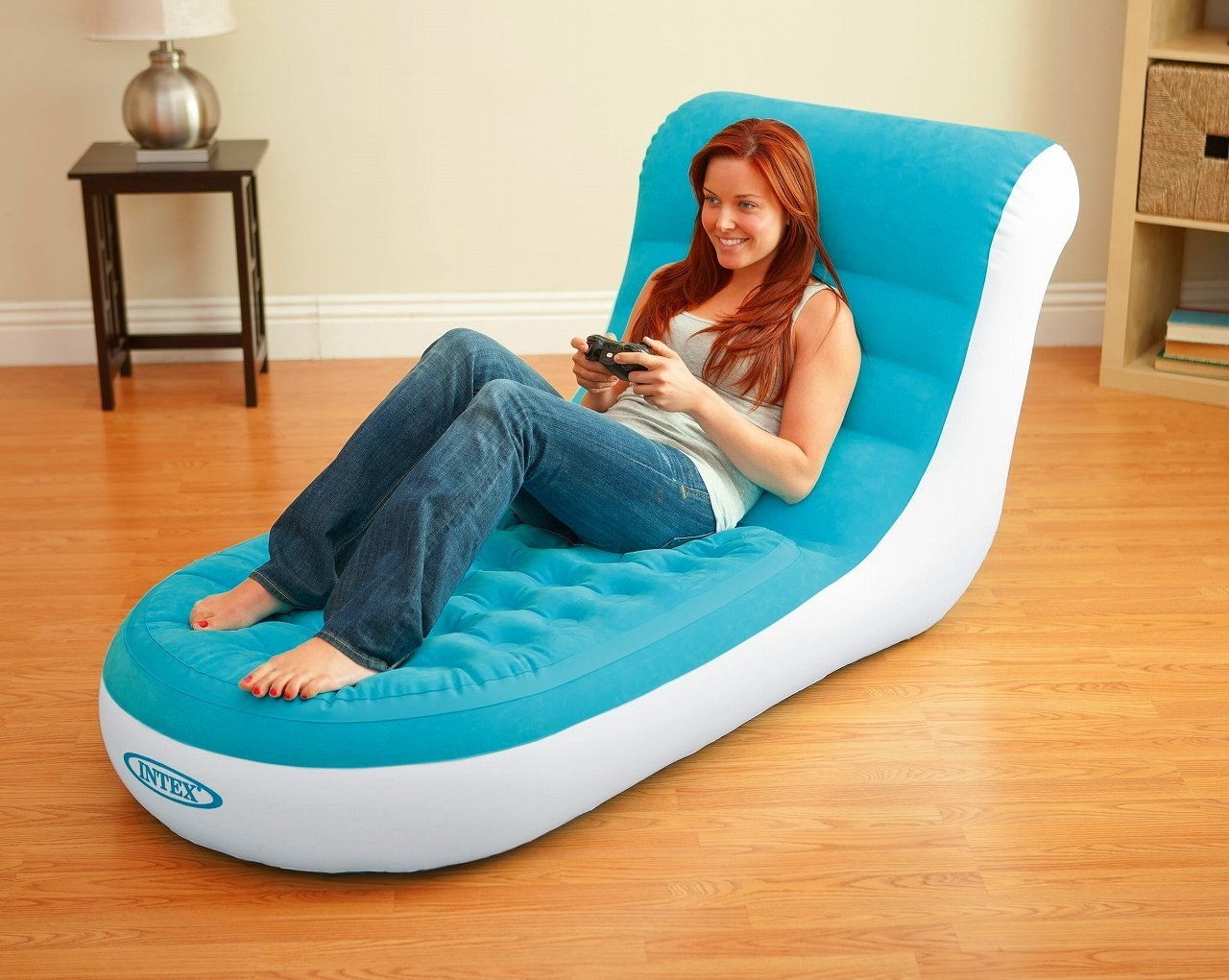 Boom Video Game Chair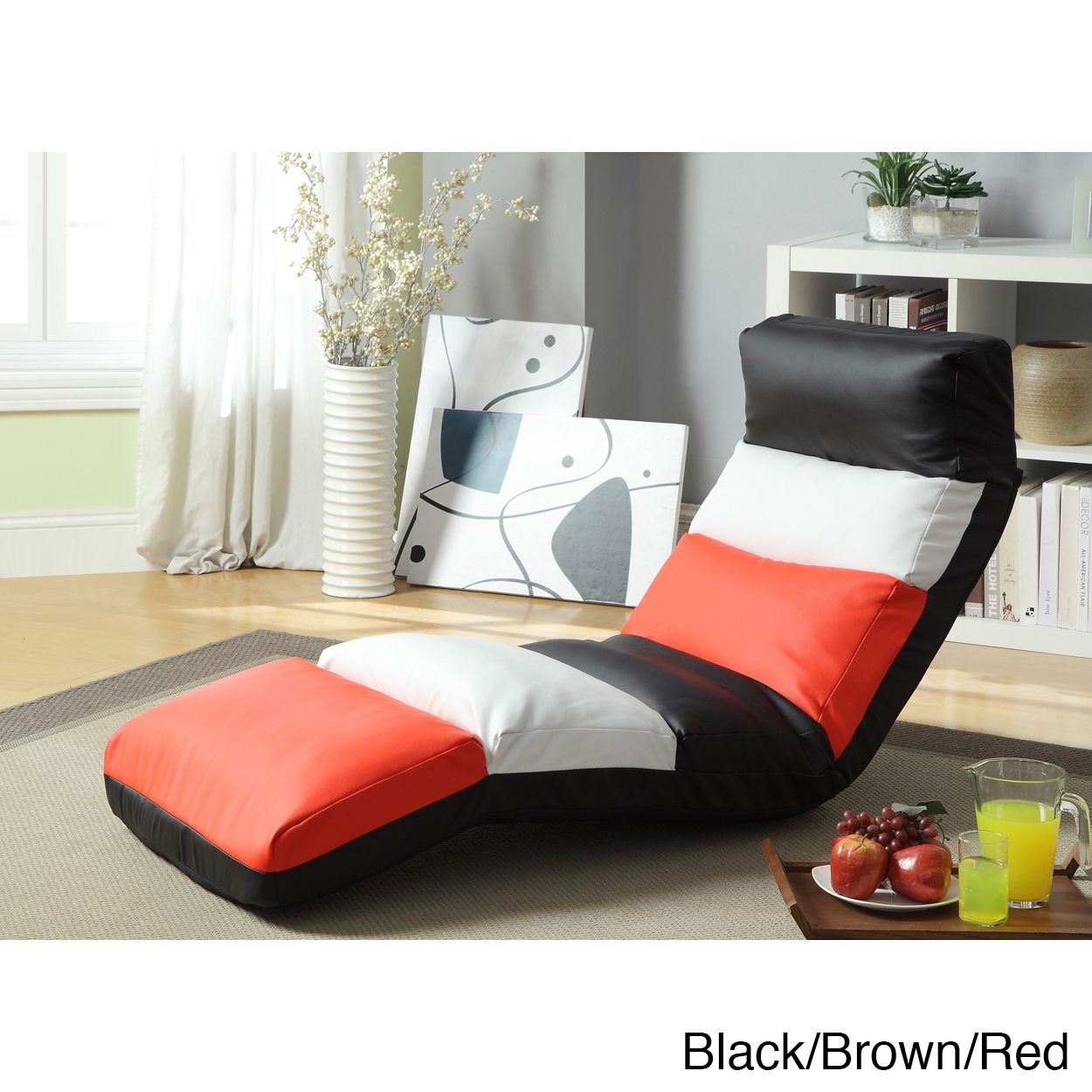 A great idea for a living room or play room. This kind of chair is a multi-colour product that allows for position adjustment. Thanks to this function, each user is able to regulate it according to his or her own requirements. This is a high quality gaming chair available in a neutral black colour that matches any decor. It has got a simple, ergonomic construction and it is filled with soft materials. This chair is ideal for reading, watching TV or playing console games.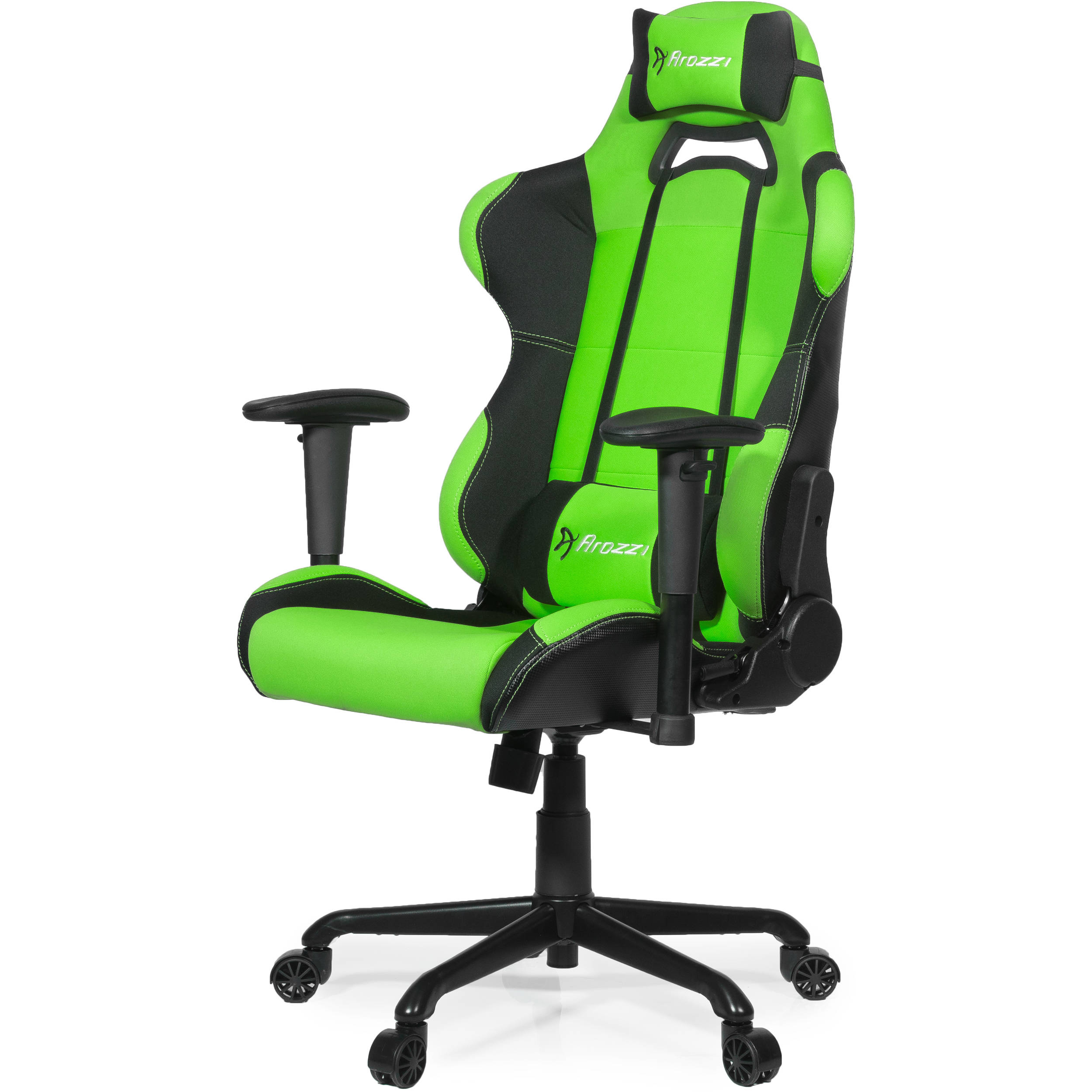 A fancy swivel chair in a gaming and racing style making it a great idea for a boy's bedroom. It promotes a good body posture as it features adjustable armrests and height adjustment. It's solid, but lightweight so it's easy to move. This product is a base created for gaming chairs. It features an ergonomic design and it has got a high density foam padding that provides comfort and relaxation while playing console games. Its hydraulic base offers height adjustment. High quality sound chair for devoted gamers. The design sports black and red cover plus updated, curved shape that provides convenient support for your neck, back and arms. Attractive, updated look is here mixed with comfort features.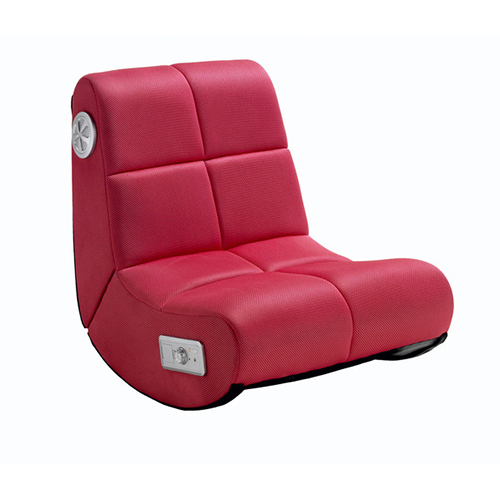 Mini gaming chair in pink color. The chair is an innovative solution for your gaming and entertainment needs. It features built-in speakers a side control panel with volume adjustment, head phone jack and battery sockets. Can be folded in half for storing.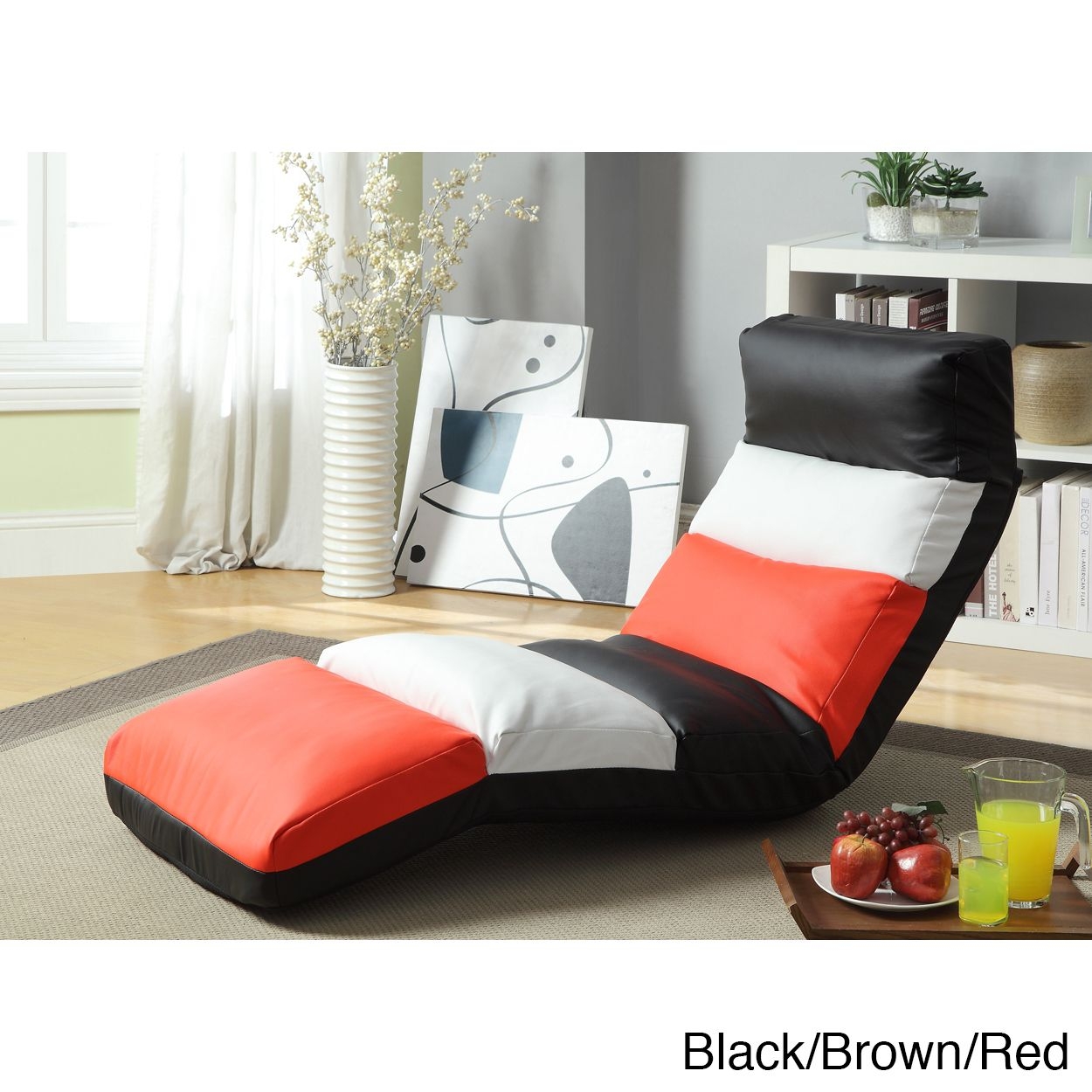 This is a multi-colour chair that provides comfort and stability thanks to its durable metal frame. It is ideal for use in a living room for people who like playing console game or watching TV. Its weight limit is 200 pounds.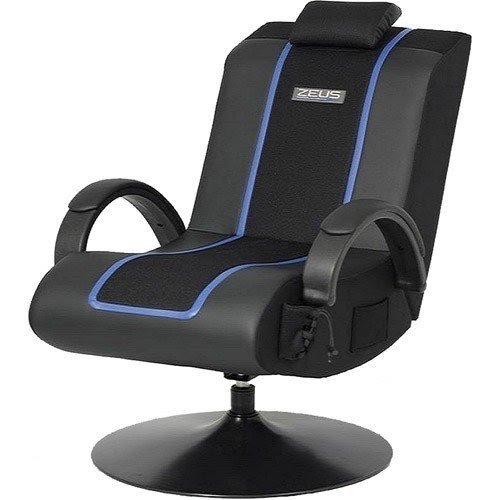 Sign in to see details and track multiple orders.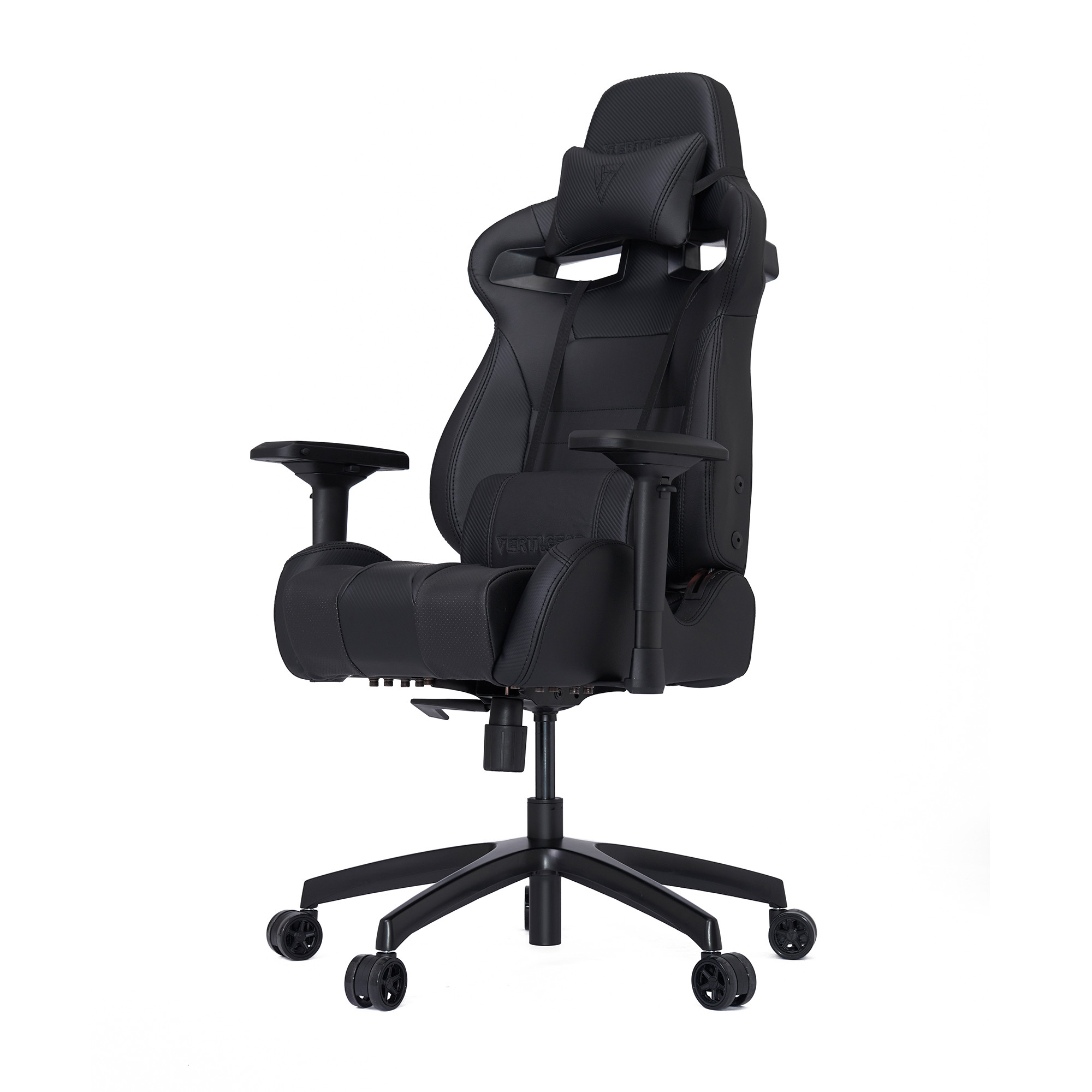 The most comfortable choice for any setting - this video game chair is the perfect type of seat to make you experience true comfort in your home for when you want to relax and play some games with your friends. Black%2BAdult%2BVideo%2BRocker.jpg
It is an adorable Disney mini bean bag Gopher that is perfect for your kids. It is very soft and kids safe. If you looking for great gift, you need to choose this toy. You will be impressed how great it is.
How to Find the Best Video game Chair 2014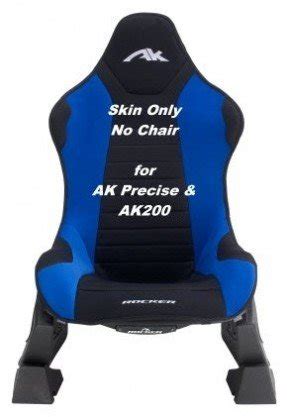 Let's start the race! Smooth, comfortable fabric in a variety of colors - here in blue and black - an ideal gaming chair. Precise racing chair is profiled, adapted for races. New generation of seat cover - ready for your race!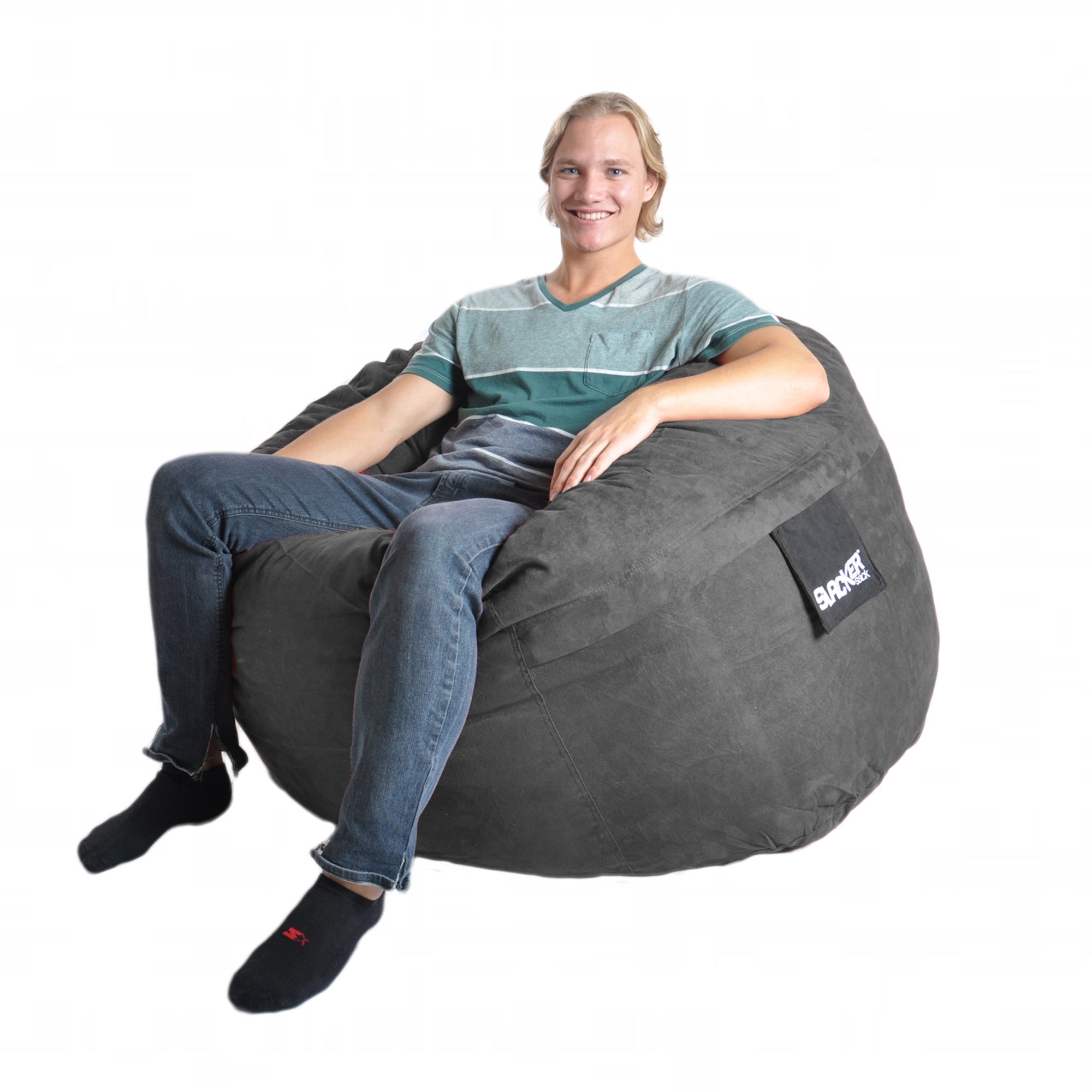 Charcoal gray bean bag chair with dependable, but soft shredded foam filling and luxurious microsuede cover that is exquisitely soft in touch. When something spills on the cover, just take it off and put it in a washing machine.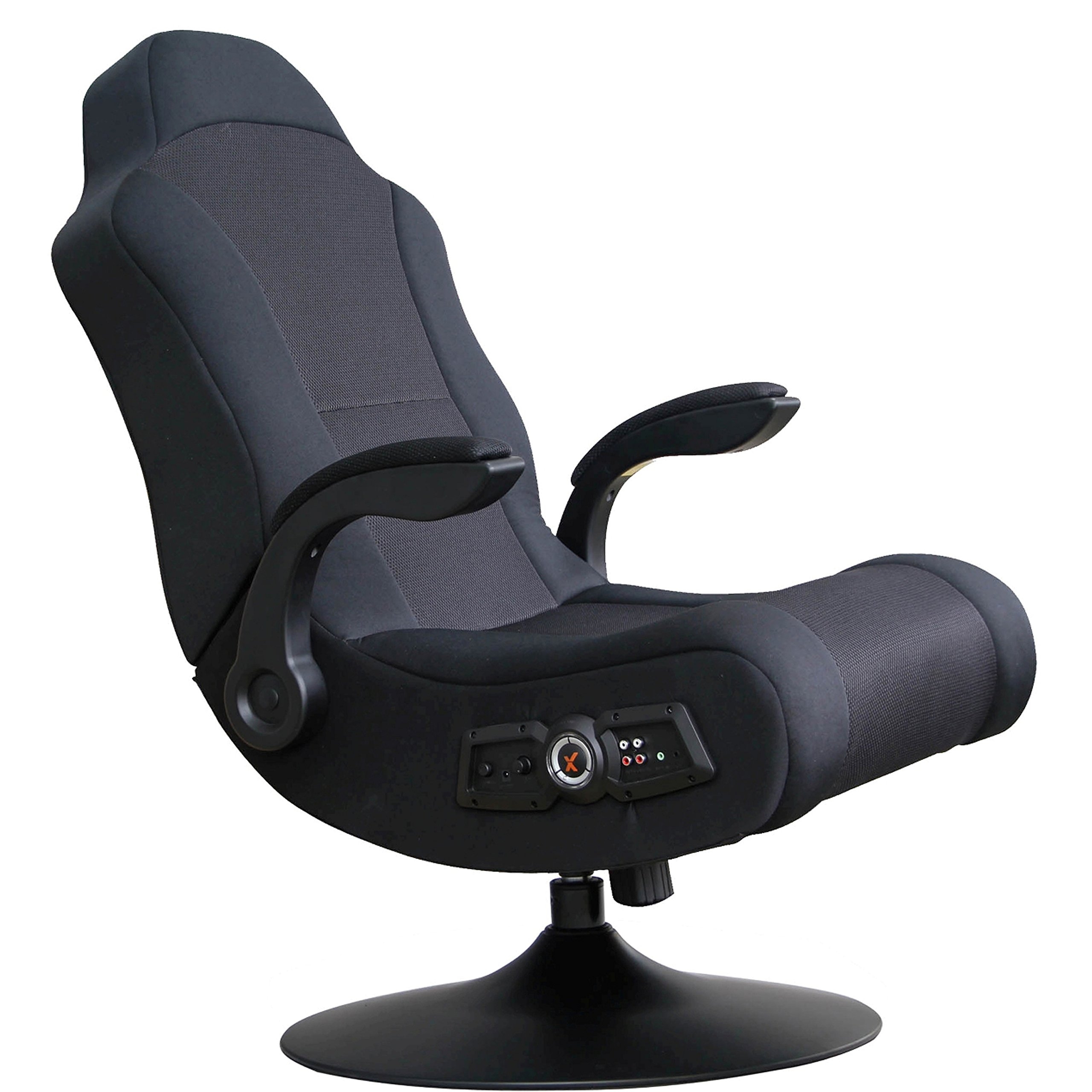 This comfortable chair is a product created for people who love console games. It assures a comfortable and ergonomic posture. It is equipped with speakers and regulation, so each user is able to change its posture. Recent Photos The Commons 20under20 Galleries World Map App Garden ...