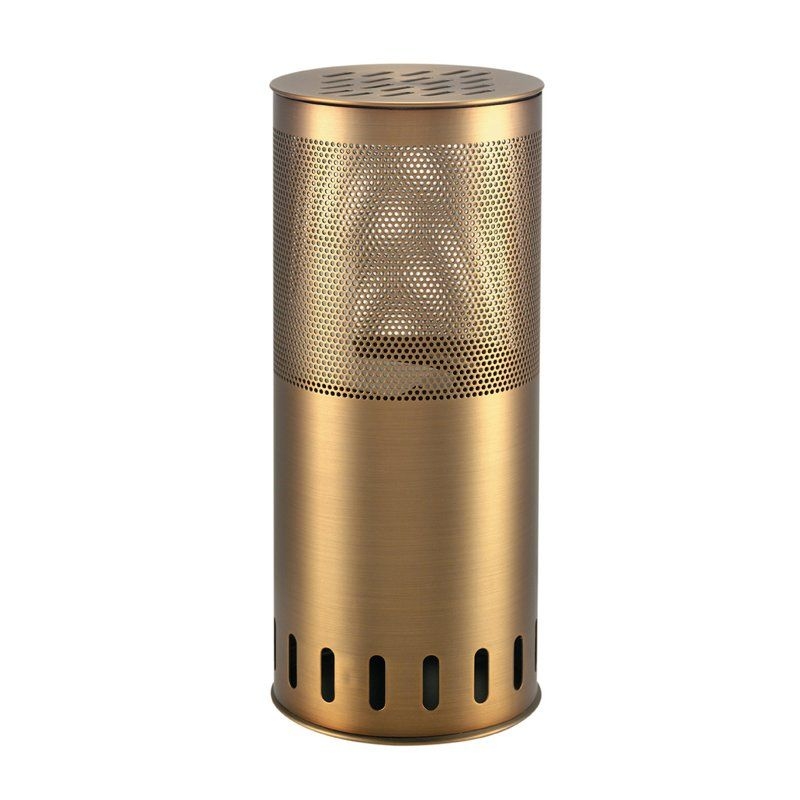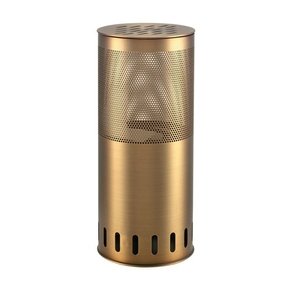 Lantern 11" H Table Lamp with Drum Shade
This is a very exciting and interesting lantern, which is perfect for a wide variety of circumstances. It has an openwork top, which makes light of it very interesting spreads and dissipates. Check it out.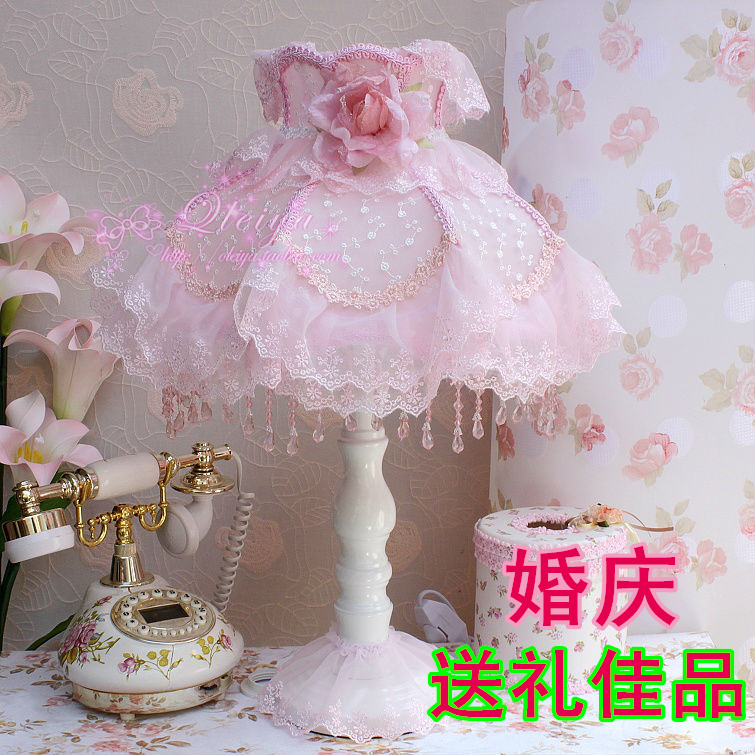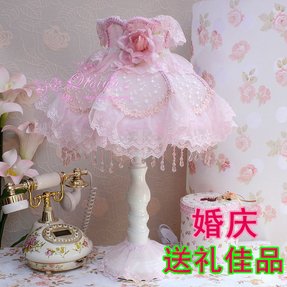 Victorian Lamp Shabby Chic Vintage Style Lamp French Table Light Lace 104
Table lamp for all kinds of interiors according to taste and need. It is mounted on pedestal base. Lampshade is covered with fabric and decorated with floral theme. Sophisticated accent in Victorian style for each place.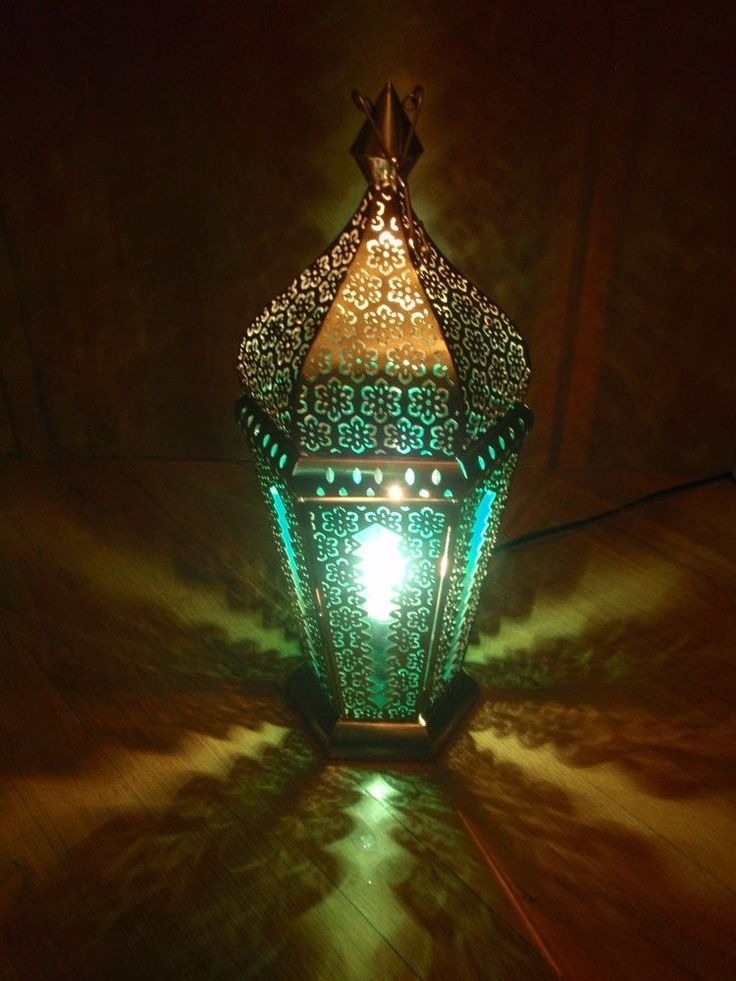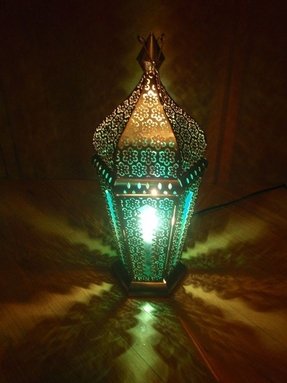 Anthropologie inspired ornate indian
A gorgeous, antique table lamp with an ornate design and an exotic, oriental look. The table lamp, made to resemble an old lantern, comes with a unique layer of stained glass which gives the light a subtle, blue tint.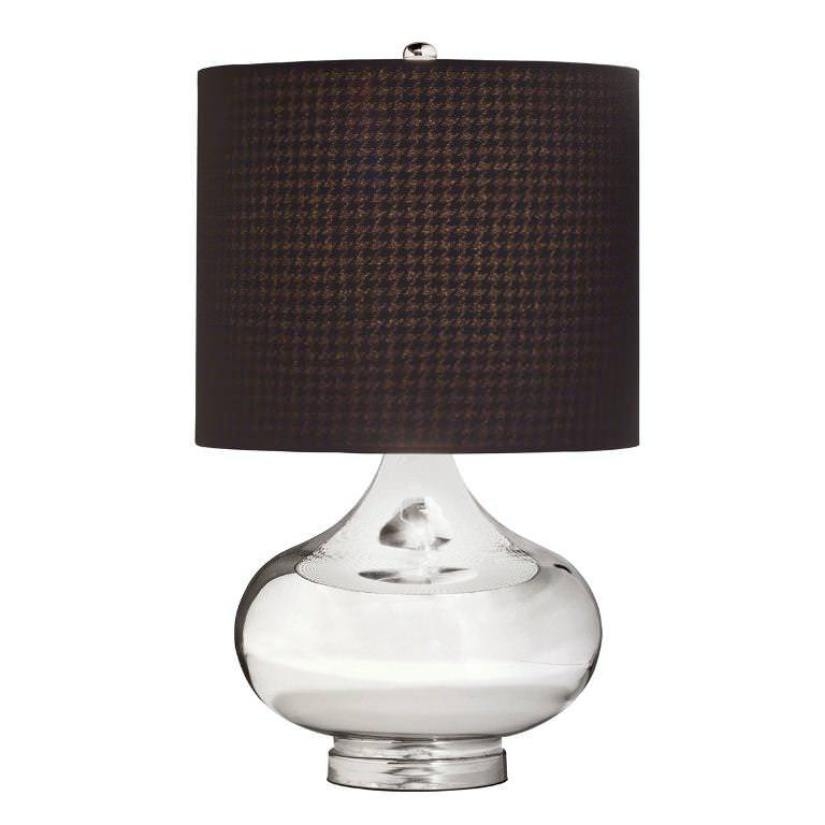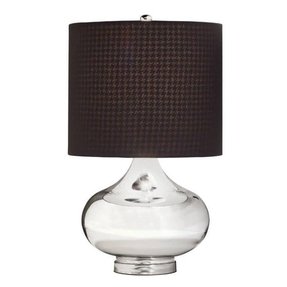 25.75" H Table Lamp with Drum Shade
With its bulky translucent glass base and brown drum shaped shade, this table lamp is a stunner matching many decor types. Use it to effortlessly enhance and complete both vintage and contemporary settings.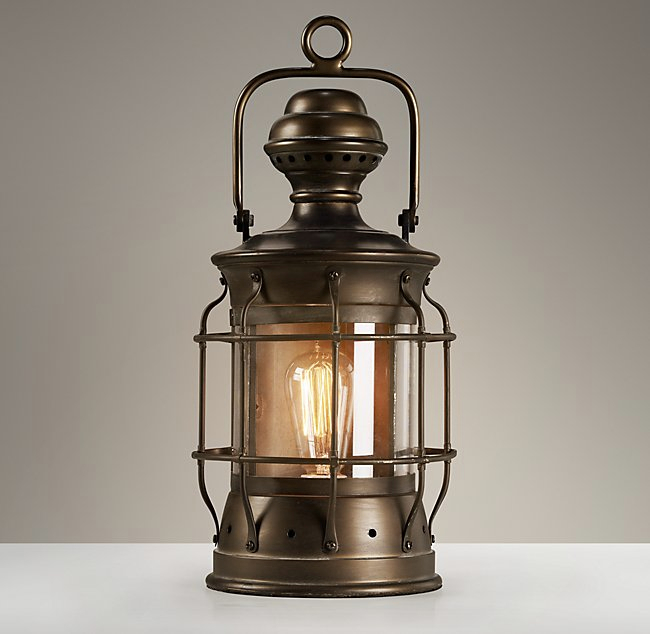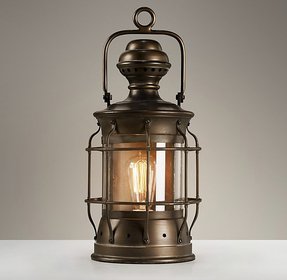 A cool contemporary electric table lamp modelled on an antique portable kerosene lantern. Its round metal frame has an antiqued bronze finish. It has a round base, a lattice protective casing, a handle. A shade for 1 up to 40W bulb is of clear glass.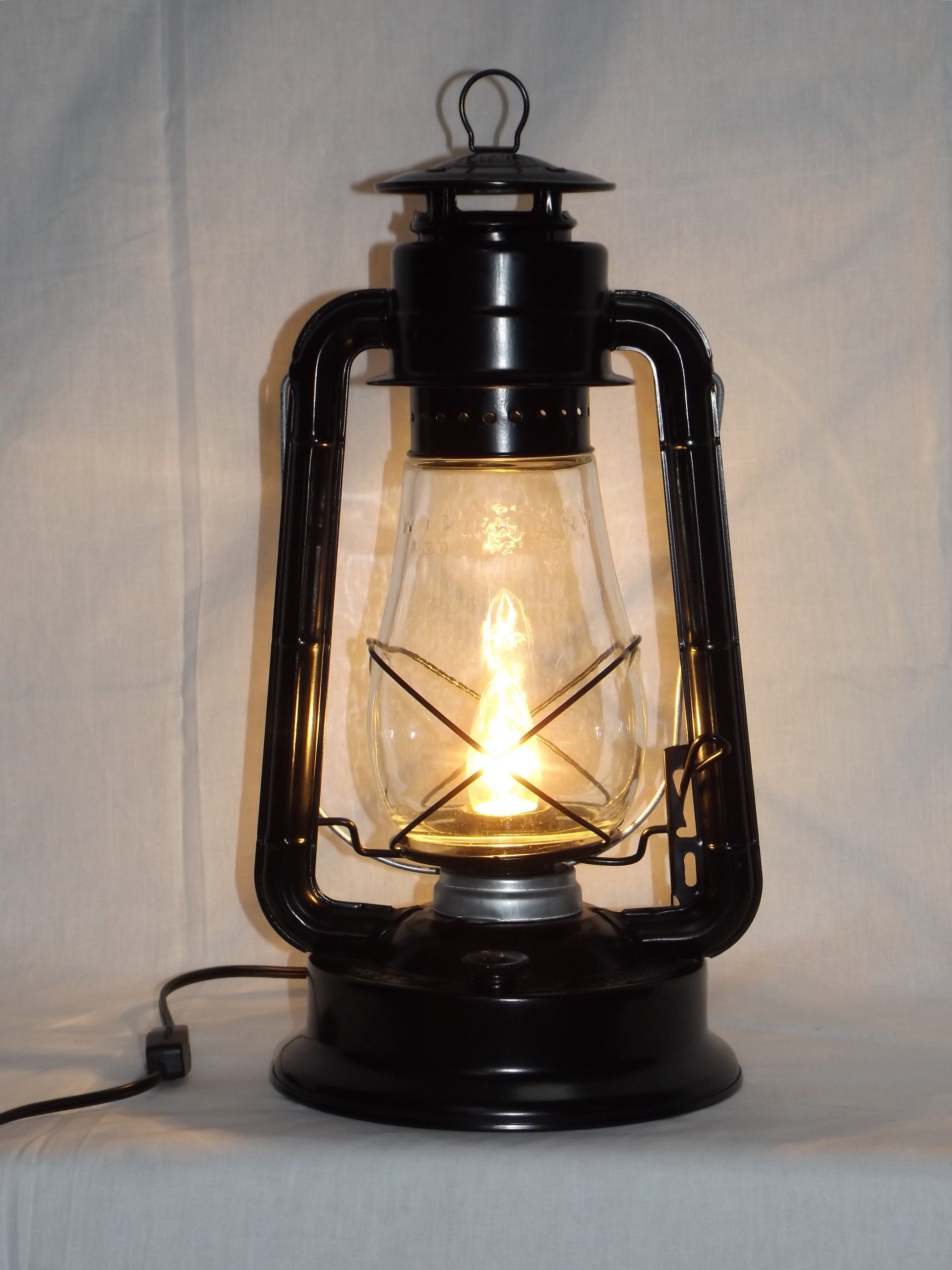 Antique lantern lamp? Not exactly; itsstyle is vintage without the slightest doubt, but this black table lamp is in fact electric, so not genuinely 'old' in fact. Still, its stylish look brings a vintage twist with it successfully.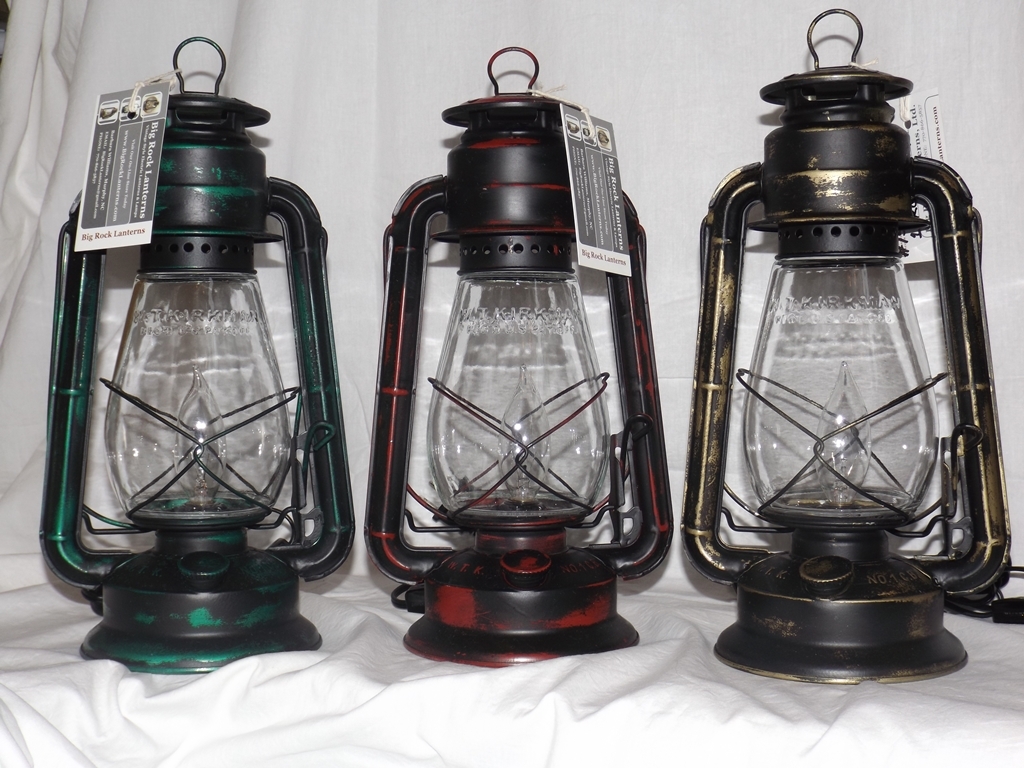 This little electric lantern table lamp will enchant everyone who enjoys rustic, vintage design. Create a warm, cozy ambiance, adding rustic to almost any decor. It presents amazing, both indoors and outdoors.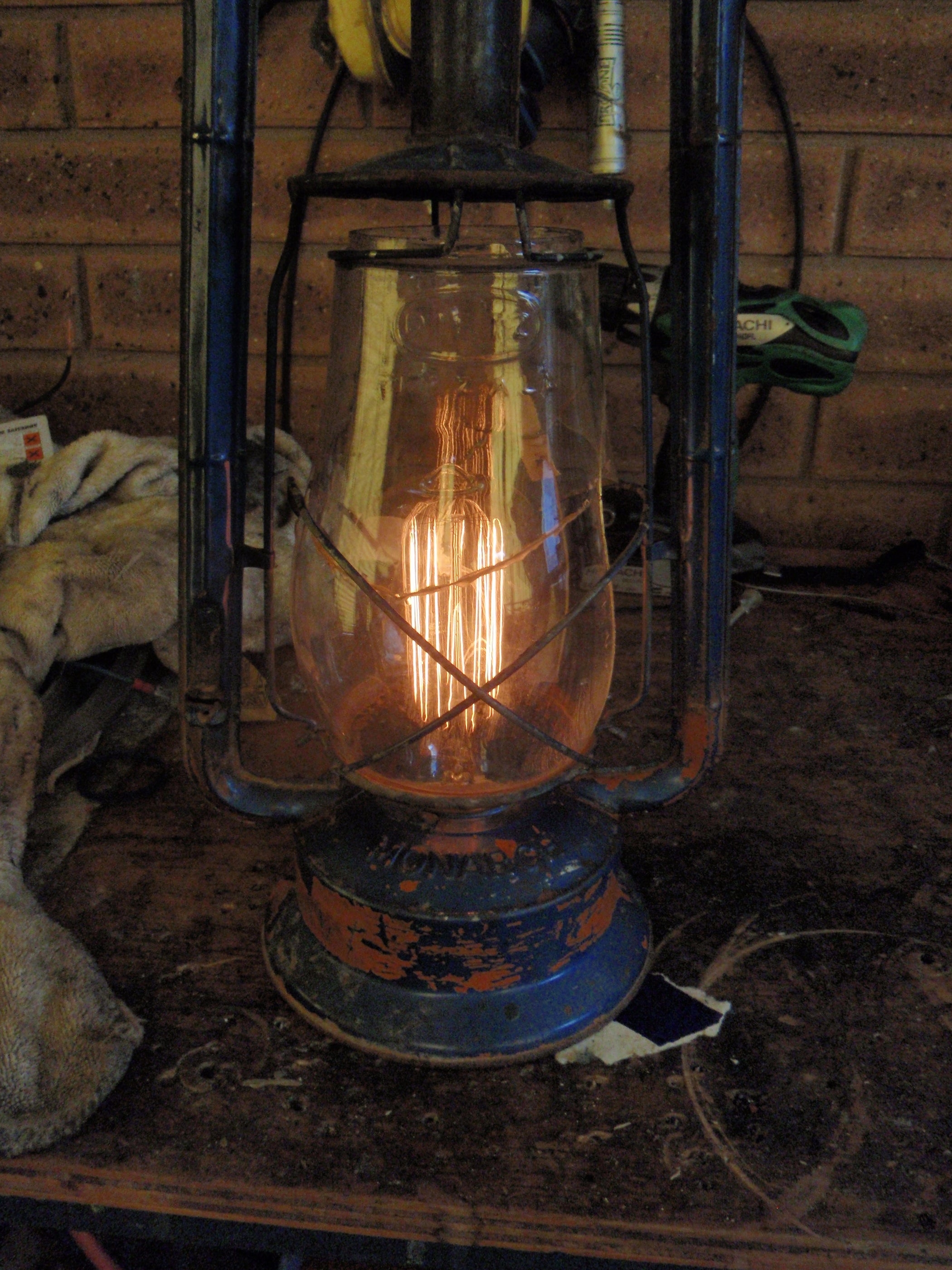 Shining with its old-fashioned craftsmanship and vintage appearance, this electric lantern can be used for creating romantic atmosphere outdoors as well as indoors. The frame is crafted of a weathered metal, holding a hand-blown clear glass hurricane.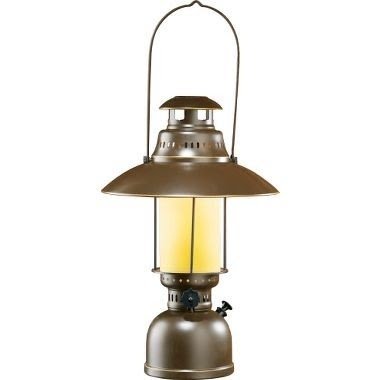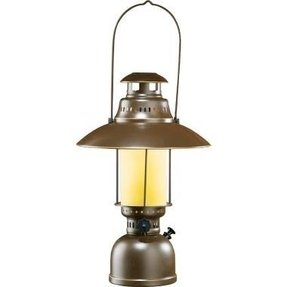 Vintage electric table lamps constructed from metal and finished in a glossed brass coating. The lamps are small in stature too but they provide impeccable ambient lighting that will add beautiful cozy appeal into any space. They also come with a strong handle for carrying or hanging.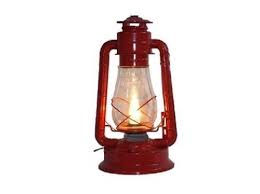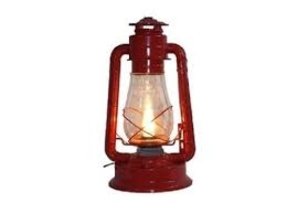 The electric table lamp, which perfectly imitating the traditional kerosene lamp from the beginning of twenty century. Covered with the intensive red lacquered, could be a perfect decoration element for the nautical style interior.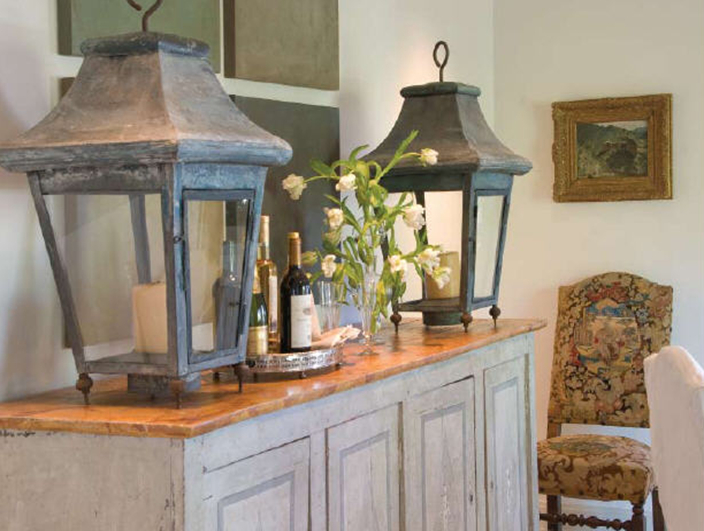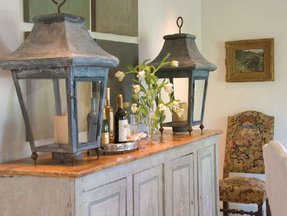 CDT's Top Ten Design Elements #5: Lighting. Lanterns-could be candle lit or electric. Using lanterns is also a trend.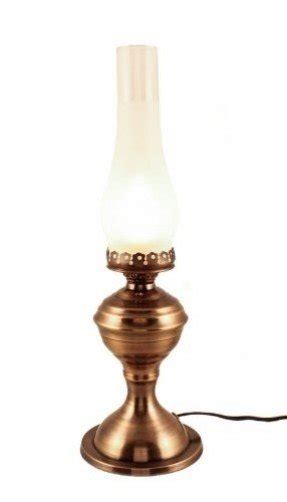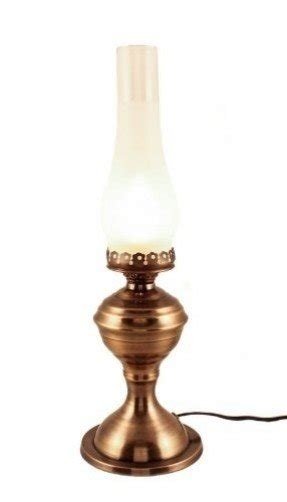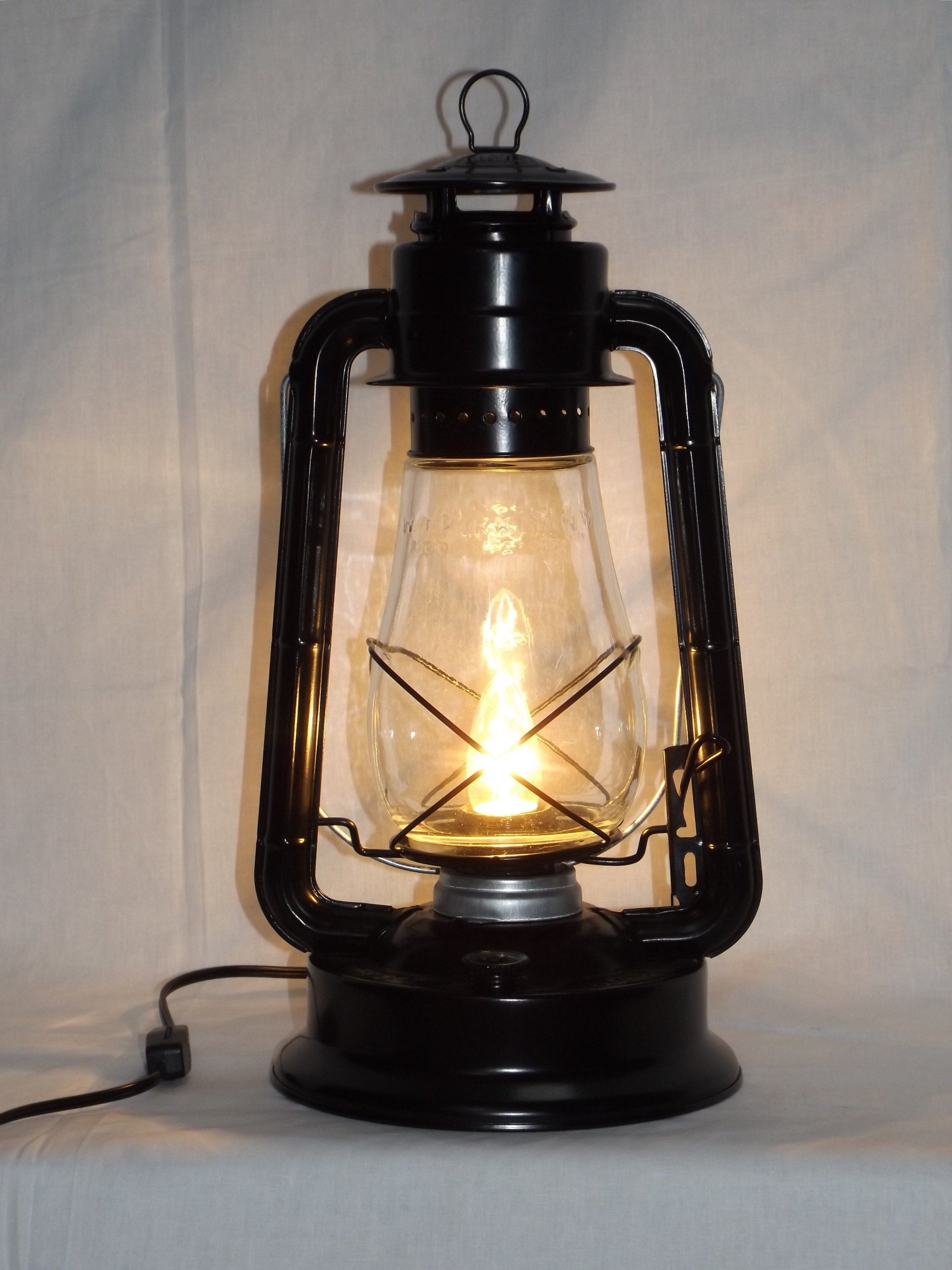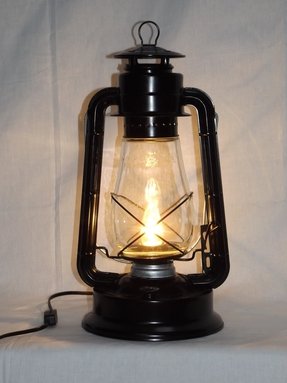 Dietz Blizzard 'Vintage Style' Electric Lantern Table Lamp - Black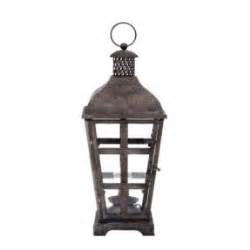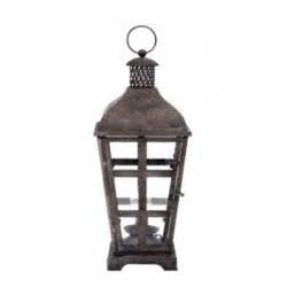 Stylish electric lantern. Does great as a Victorian era inspired tabletop lamp. Crisp bronze case envelops the clear glass center. Top ring hints at original retro lantern style and helps hang the thing up.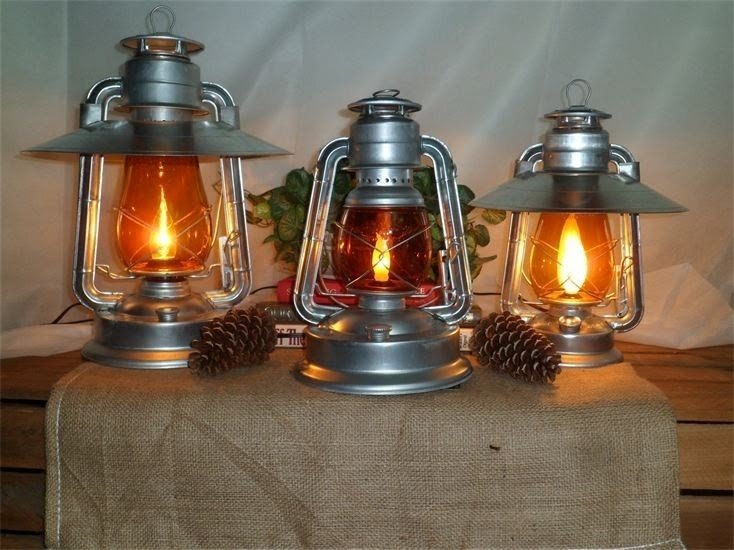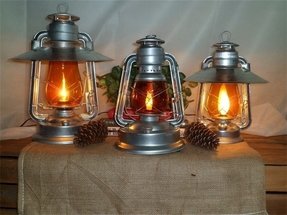 These electric lanterns are beautiful handcrafted examples in heavy metal cast hardware. Show up in three different sizes, but similars forms. Matte metal color - it is arranged in a construction, with a small hat upon the heart of the lamp and its flame.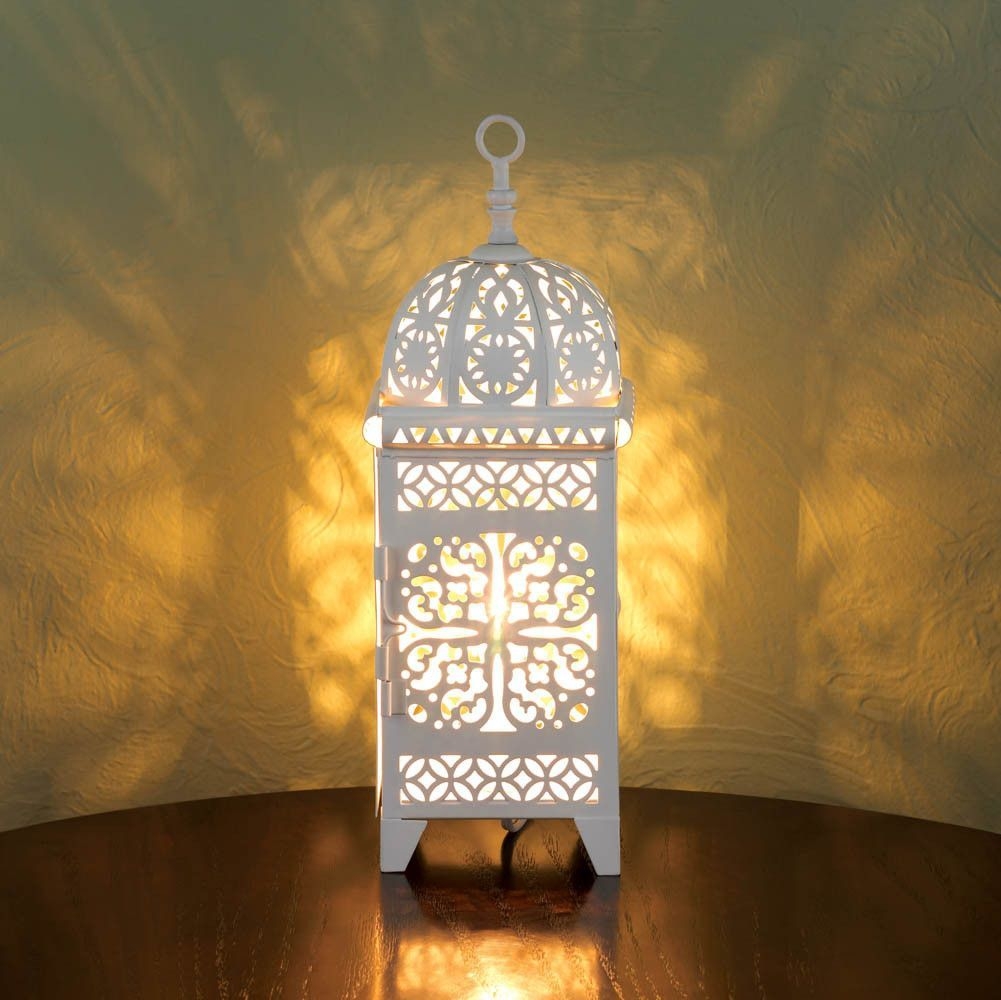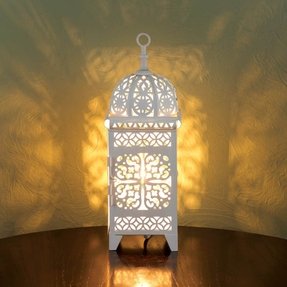 Unique White Electric Lantern Table Lamp With Intricate Detailing 2 Lot Lg & Sm #Versatile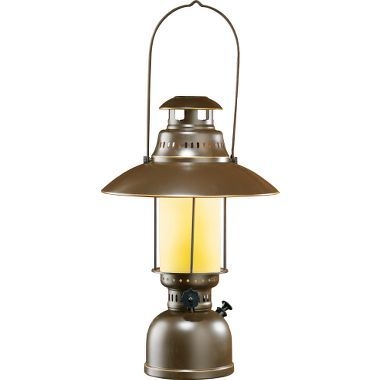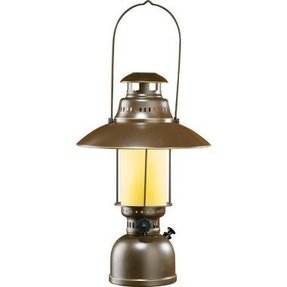 Cabela's Grand River Lodge™ Electric Lantern Table Lamp – Small at Cabela's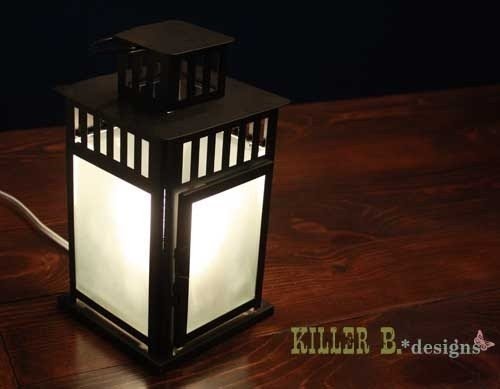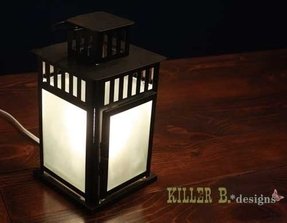 An electric lamp table that looks like a lantern. It gives delicate and romantic light due to matte glass. The case is simple and black. Such lanterns might be a nice decoration of the wedding or other celebrations.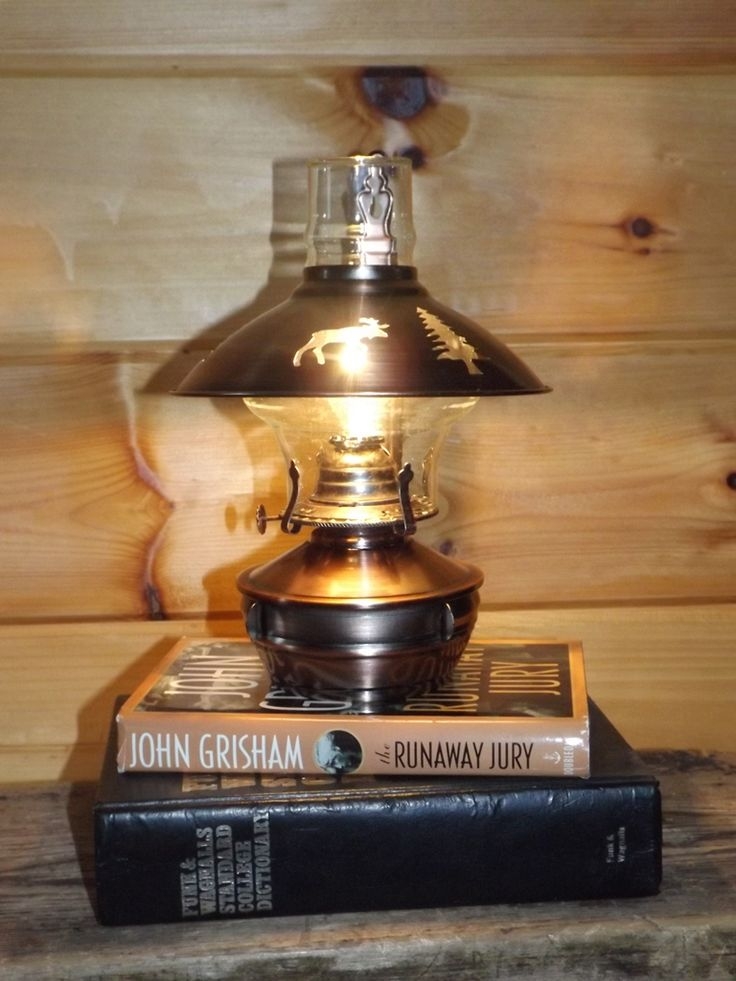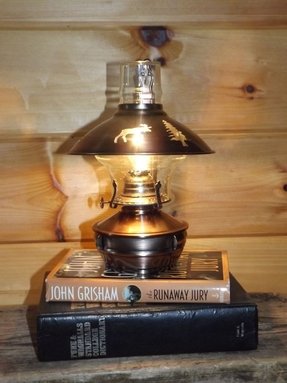 Introducing the Montana Electric Table (or wall) Lamp by Big Rock Lanterns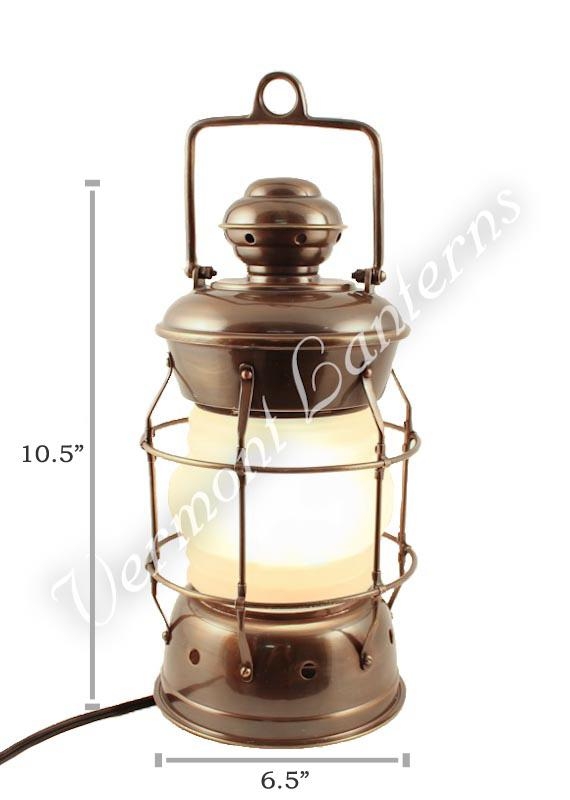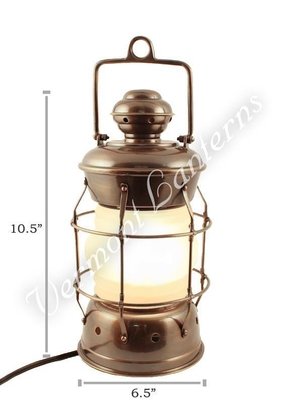 ... lighting ceiling fans outdoor lighting tabletop lighting table lamps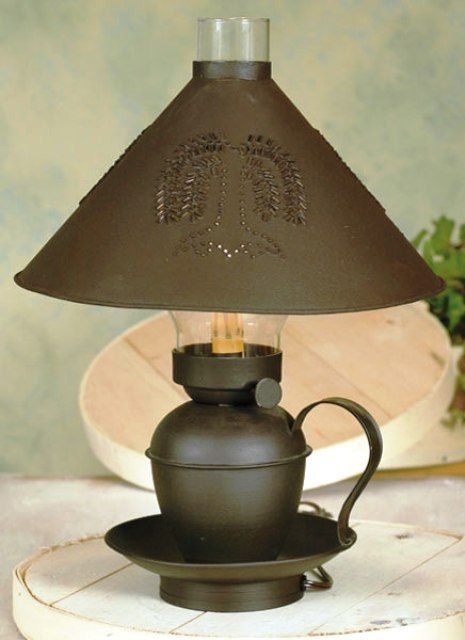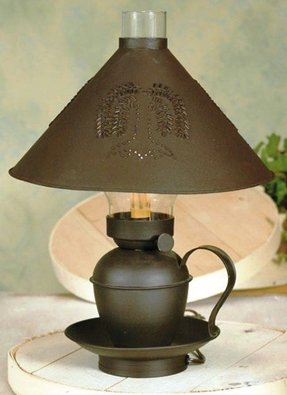 oil lamps | Electric Oil Lamp, Home and Garden in Western Home and Gifts by Cattle ...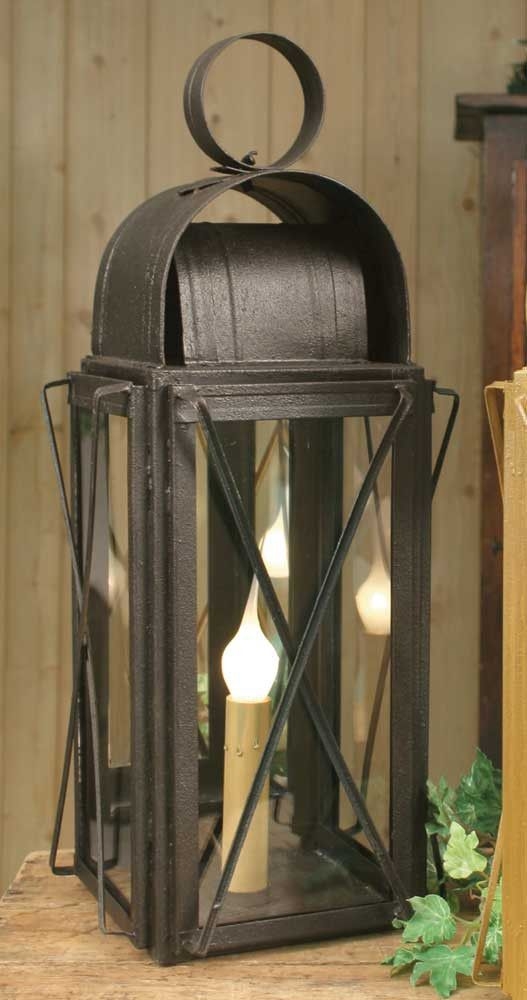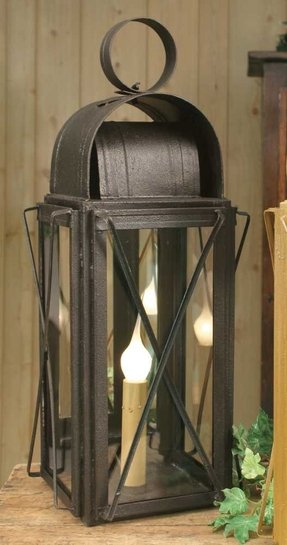 ... Style Milk House Lantern Reproduction Electric Table Lamp | eBay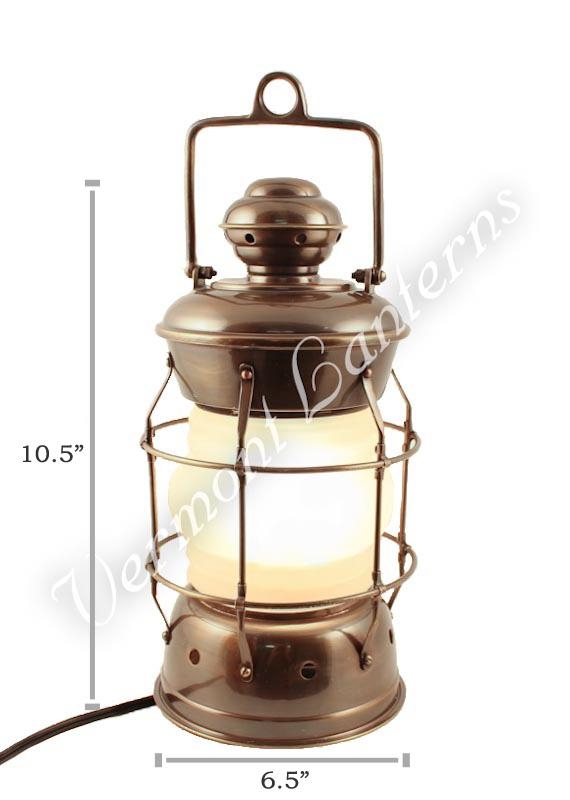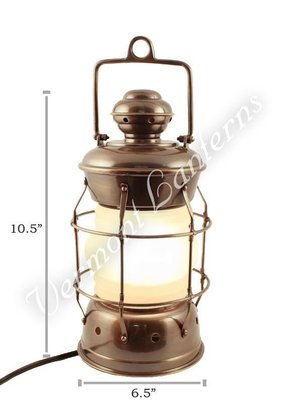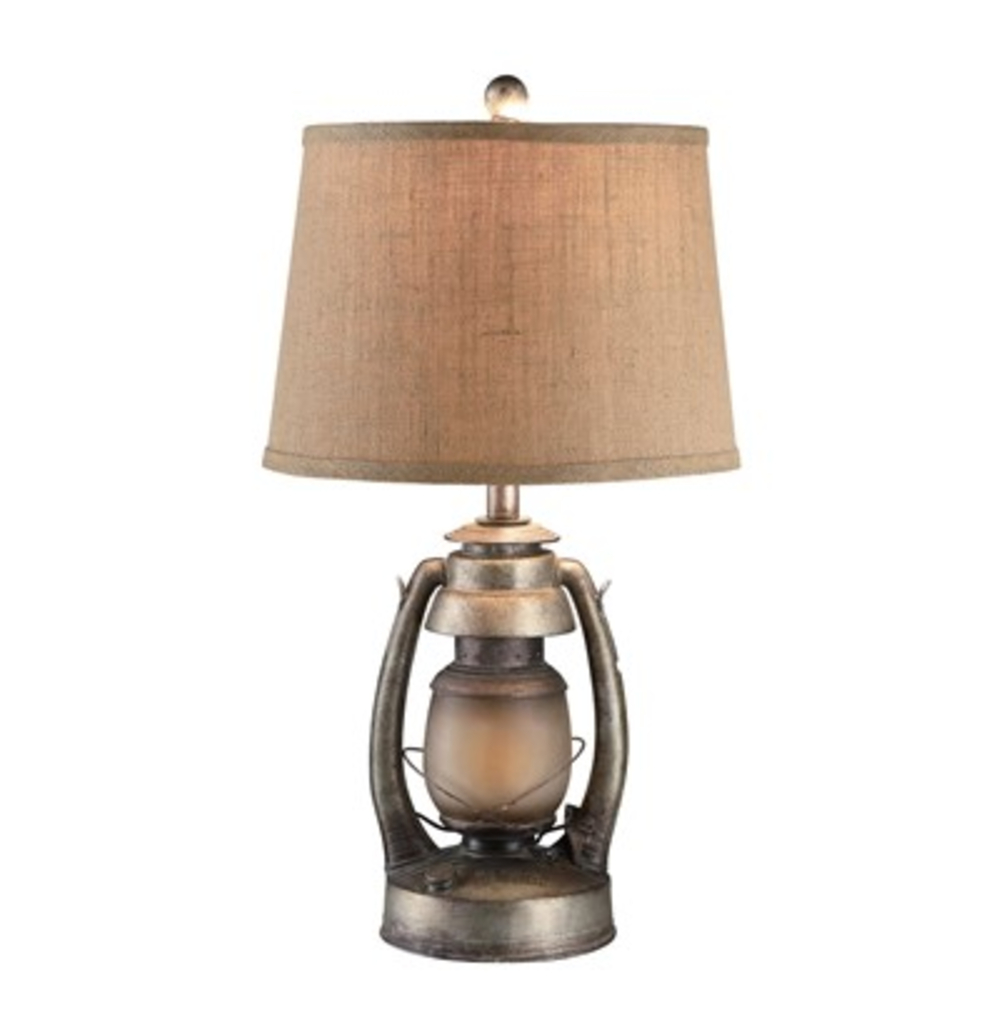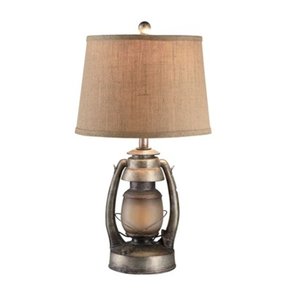 Oil Lantern 26.75" H Table Lamp with Empire Shade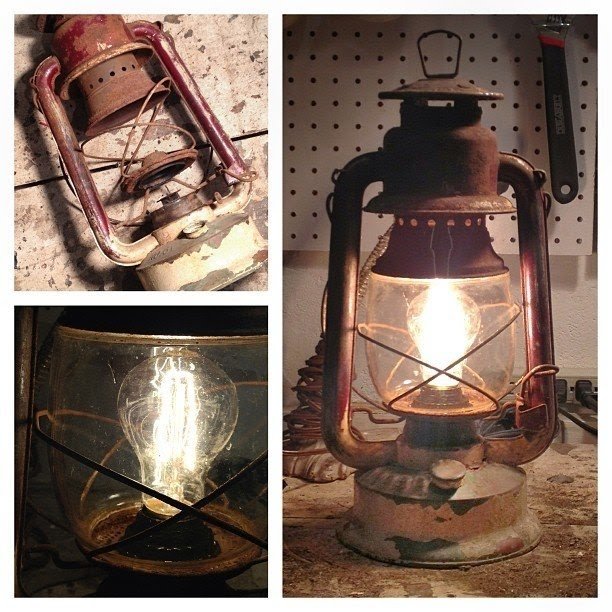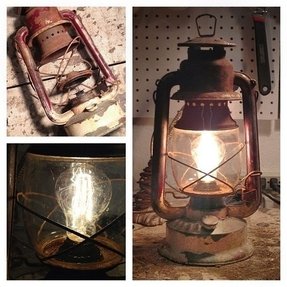 We recently converted this rusted looking gas lantern into an electric plug in lamp. Looks great on a table or hanging from the ceiling! An 60 watt antique victorian style light bulb is used, it is the same process to change the light bulb as if you wer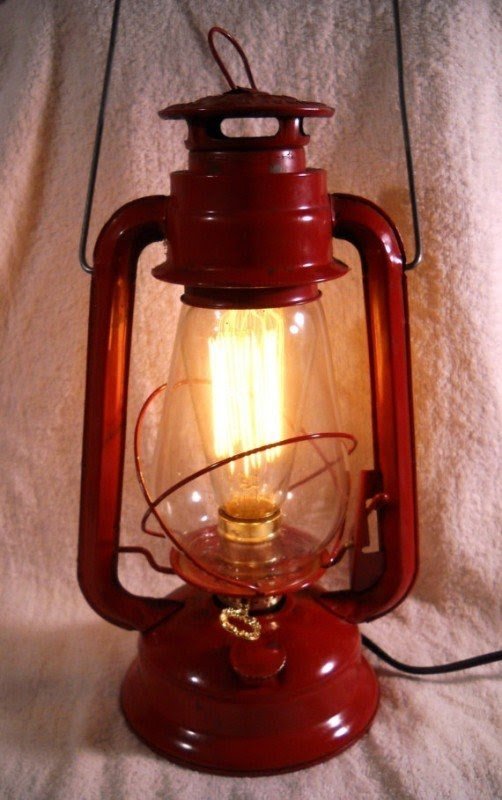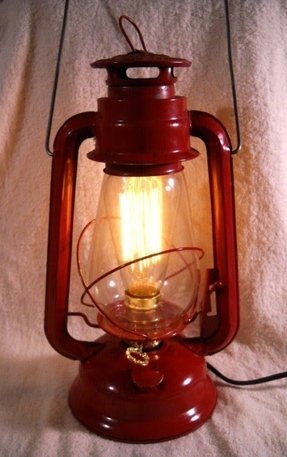 Electric Lantern Lamp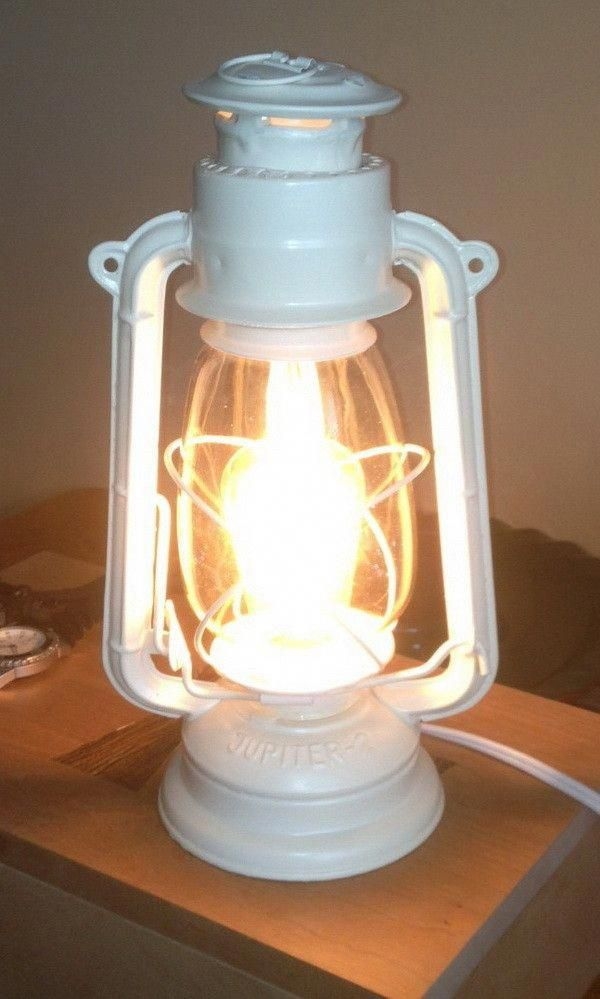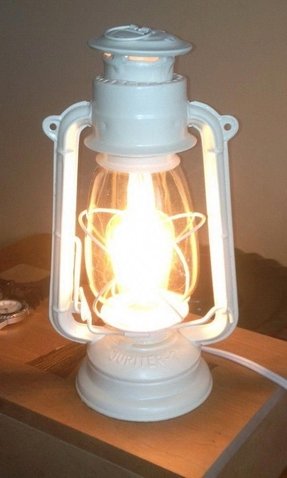 With the modern twist on a retro design this oil burning lantern sports a perfect structure to keep your interior utmost beautiful and immensely stylish and ensure that extra needed boost of light for your home.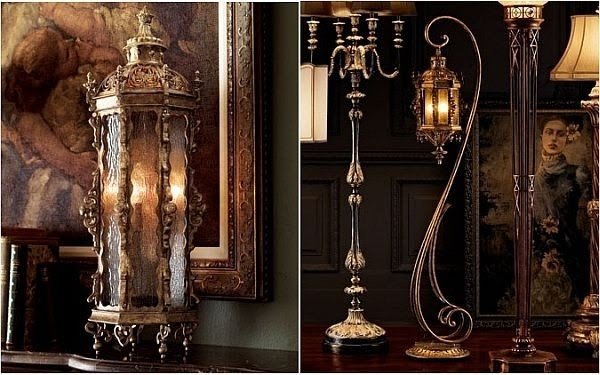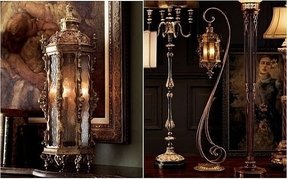 Unique lamp in Gothic style. Frame is made of metal with antique finish. Lampshade is covered with clear glass and gives warm tone of light. Elegant design for any interior according to taste.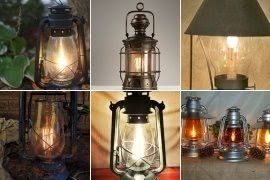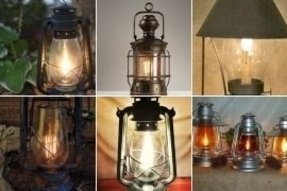 300-691E1-1C1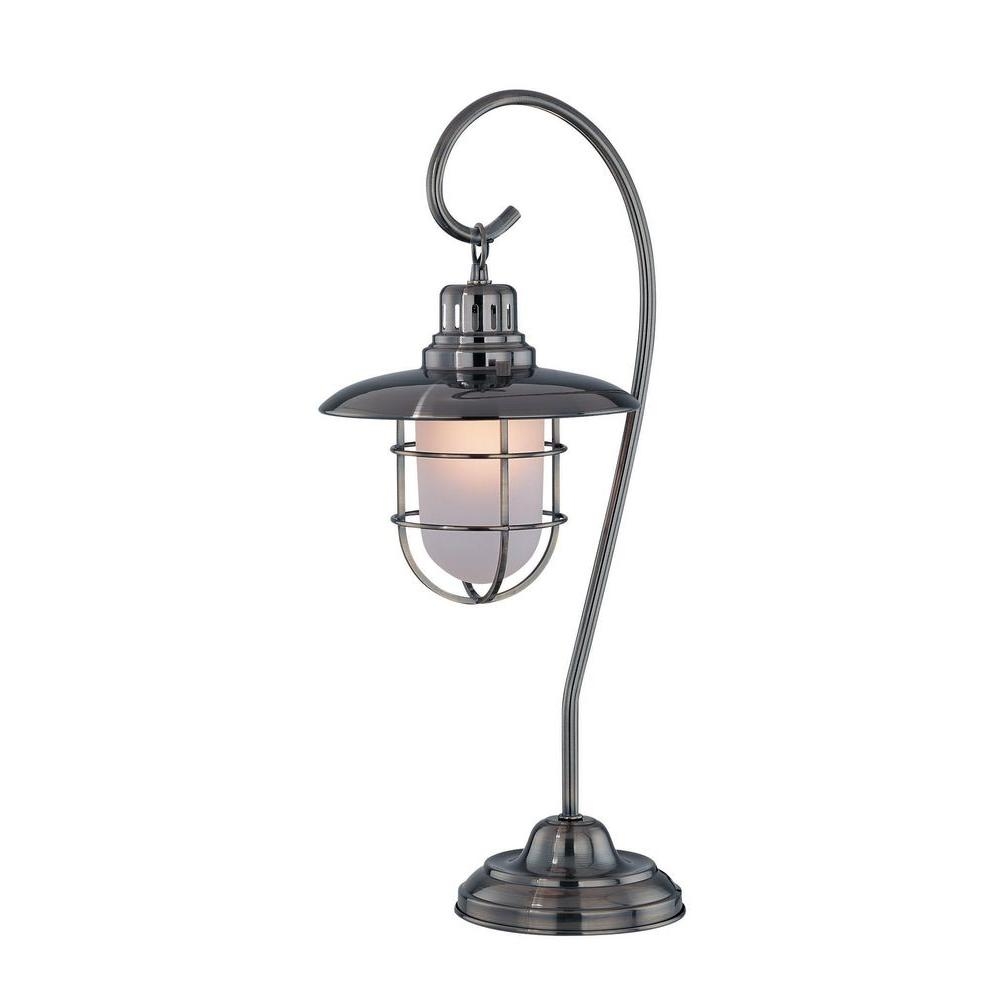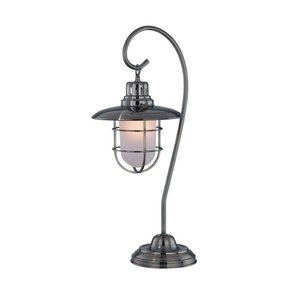 Table Lamp #HomeDecorators (One on nightstand w/ poppies and puppy)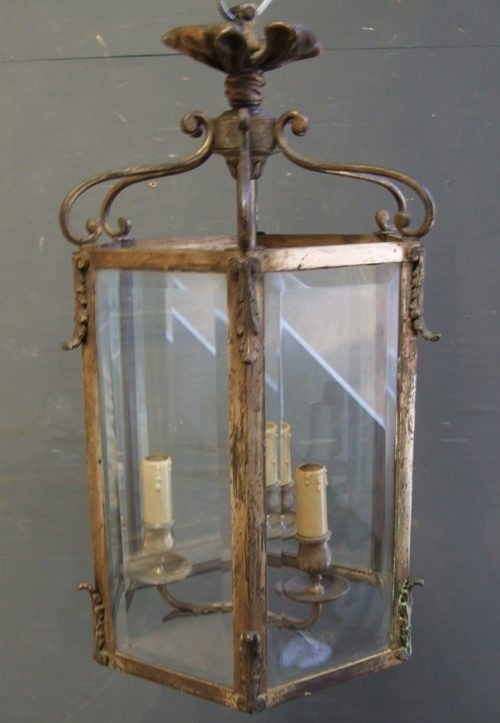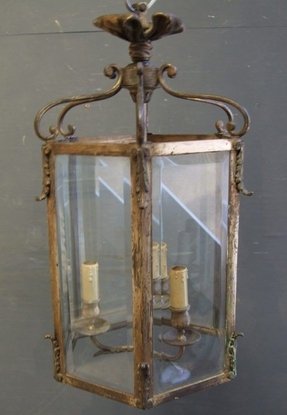 fabulous~this would be even fun in a powder room~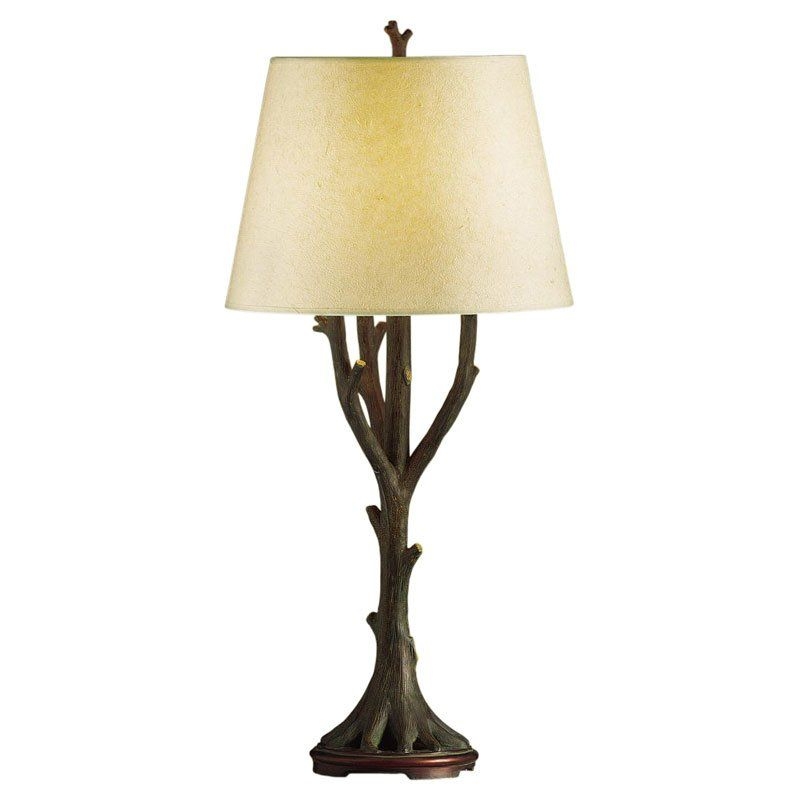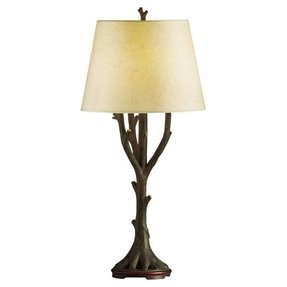 The unique table lamp with the base imitating the tree trunk. If you are the nature lover and you like to spend your time in the forest, you can organize the small one in your living room. Add the green carpet, a voila!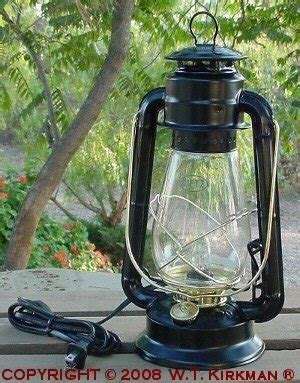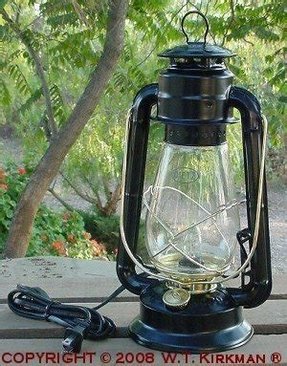 I think I'm going to change out my bedside lamp for an oil lamp. So beautiful! Vintage Copper Miniature Oil Lamp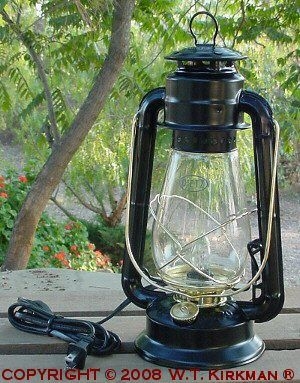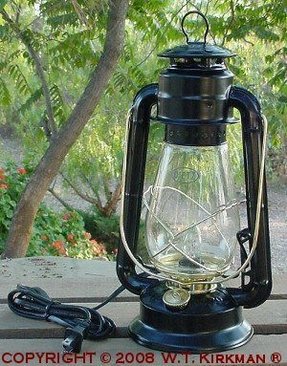 Check out the deal on #20L Junior Electric Table Lamp at W.T. Kirkman Oil and Electric Lanterns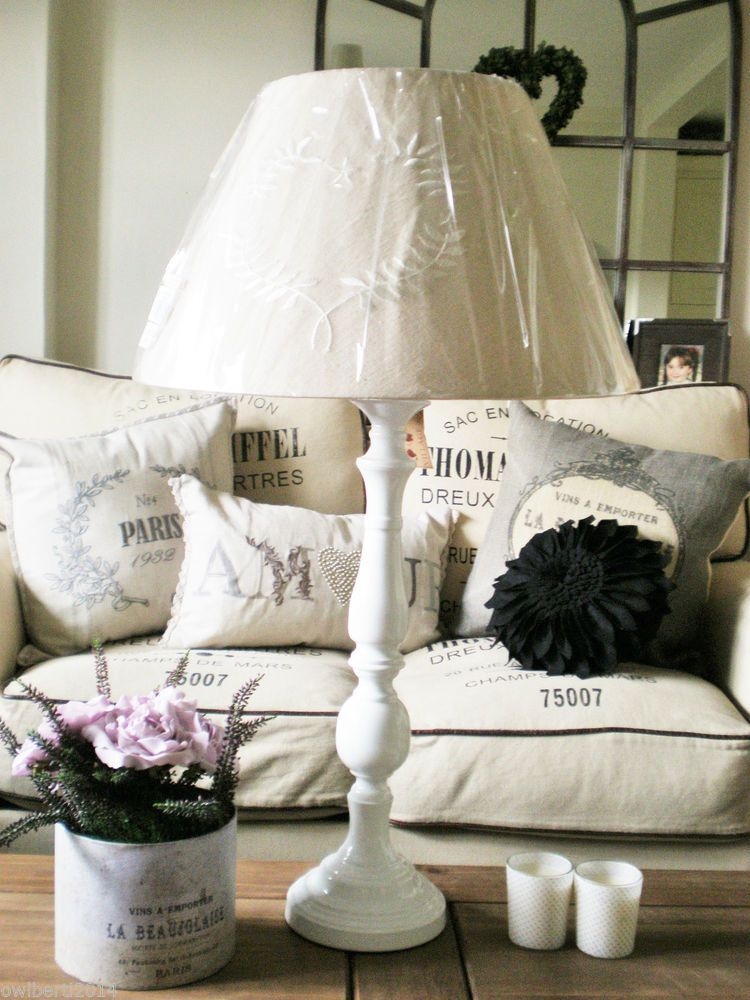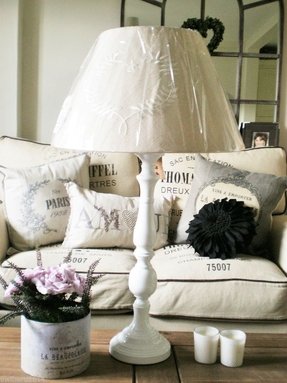 A pretty rustic vintage table lamp having a tall candlestick-type base of white glazed ceramic. It has a round stepped foot and a stem adorned with bulges, grooves and collars. A wide conical lampshade of white fabric has embroidered floral motifs.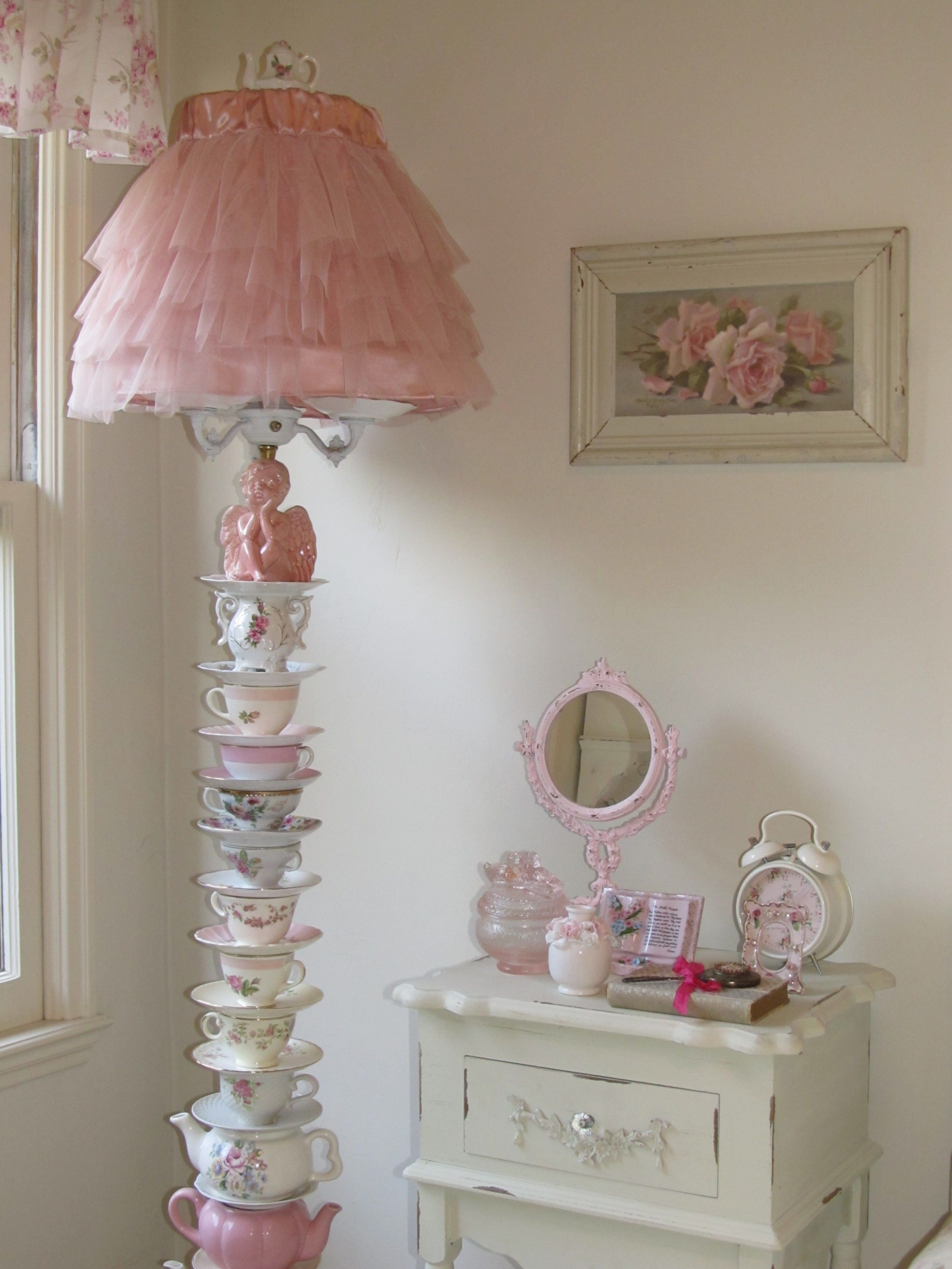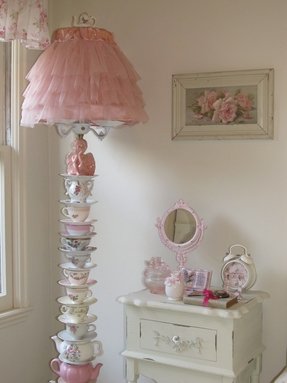 Vintage lamp for tables and other small surfaces. It provides some light and it also decorates indoors with its solid, decorative base finished in pink color. It includes a nice floral pattern and an attractive shade.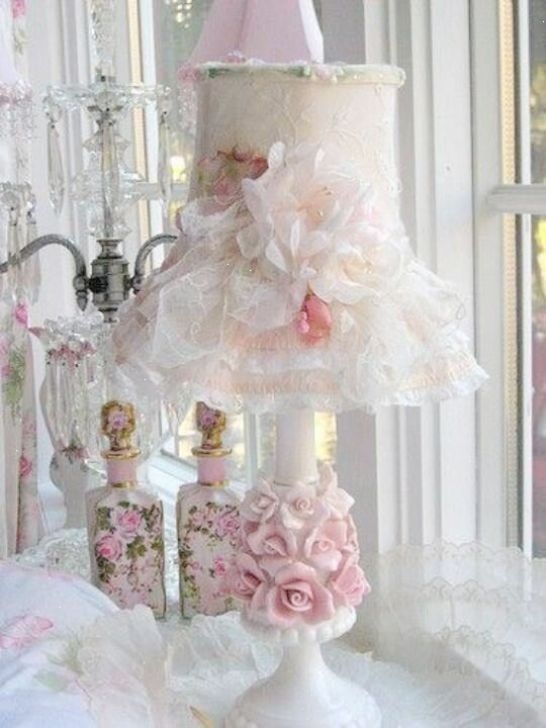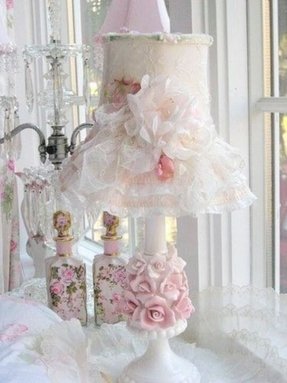 This sublime table lamp offers a design just packed with style that will shine through in your shabby chic decor thanks to its plentiful ruffles and pink finish, allowing you to actually create a beautiful surroundings for you or your little girl.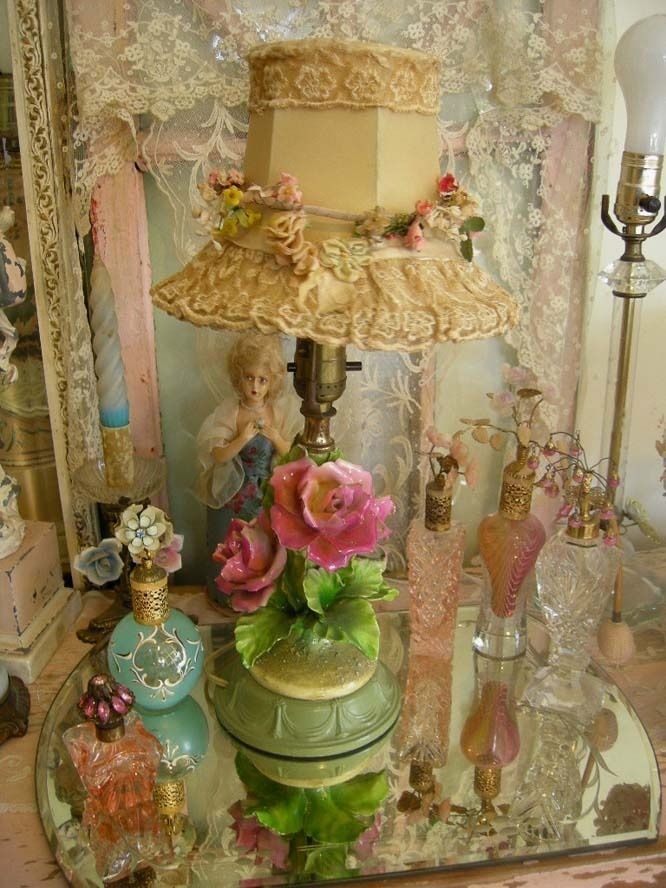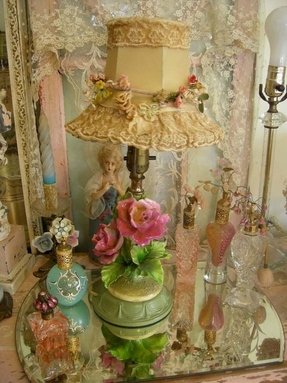 Original table lamp in vintage style. Richly decorated base is made of glass and ceramic. Lampshade is covered with fabric and gives warm tone of light. Adds freshness and elegance to each room.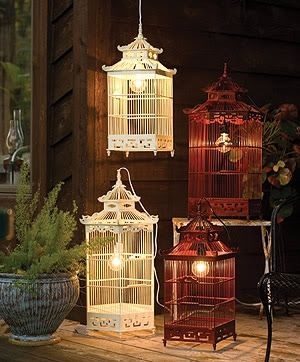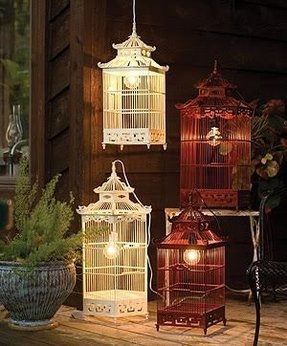 Beautiful bird cage lights. Husband must find out how to do this because I'm scared of electricity.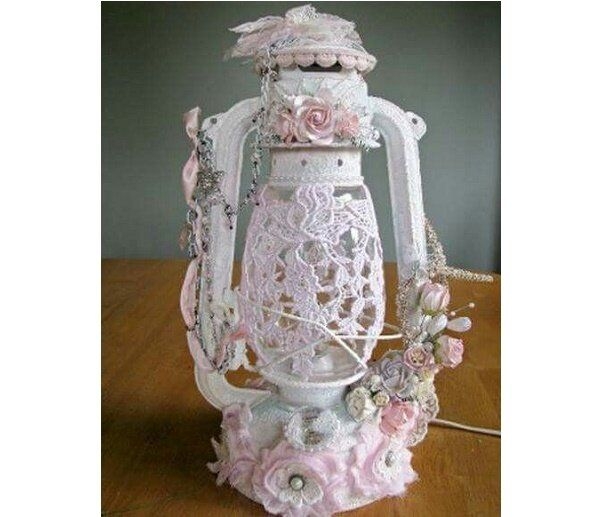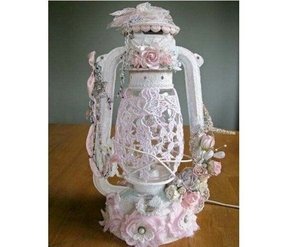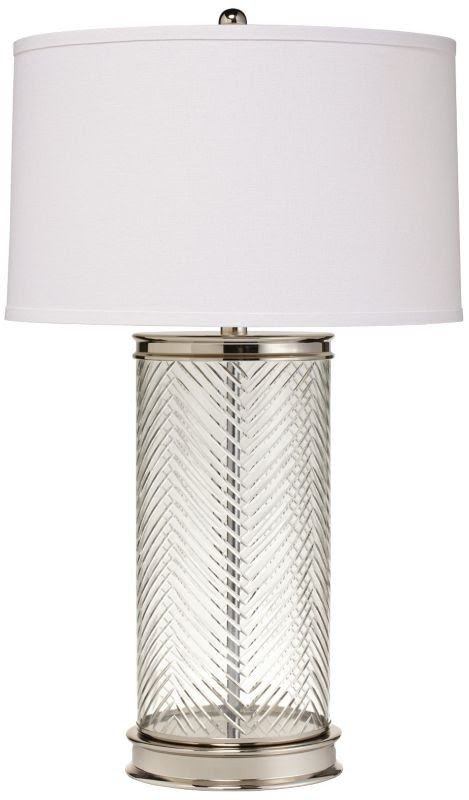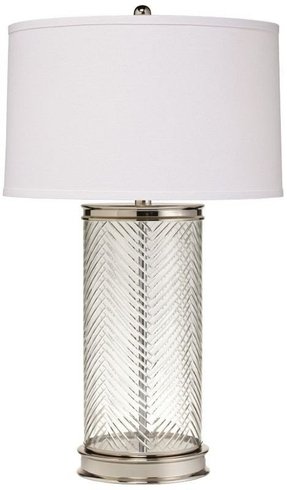 Small table lamp that provides good illumination of indoors. Its glass base not only provides support, but also plays decorative role. Standard drum shade is finished in neutral white color that matches any home design.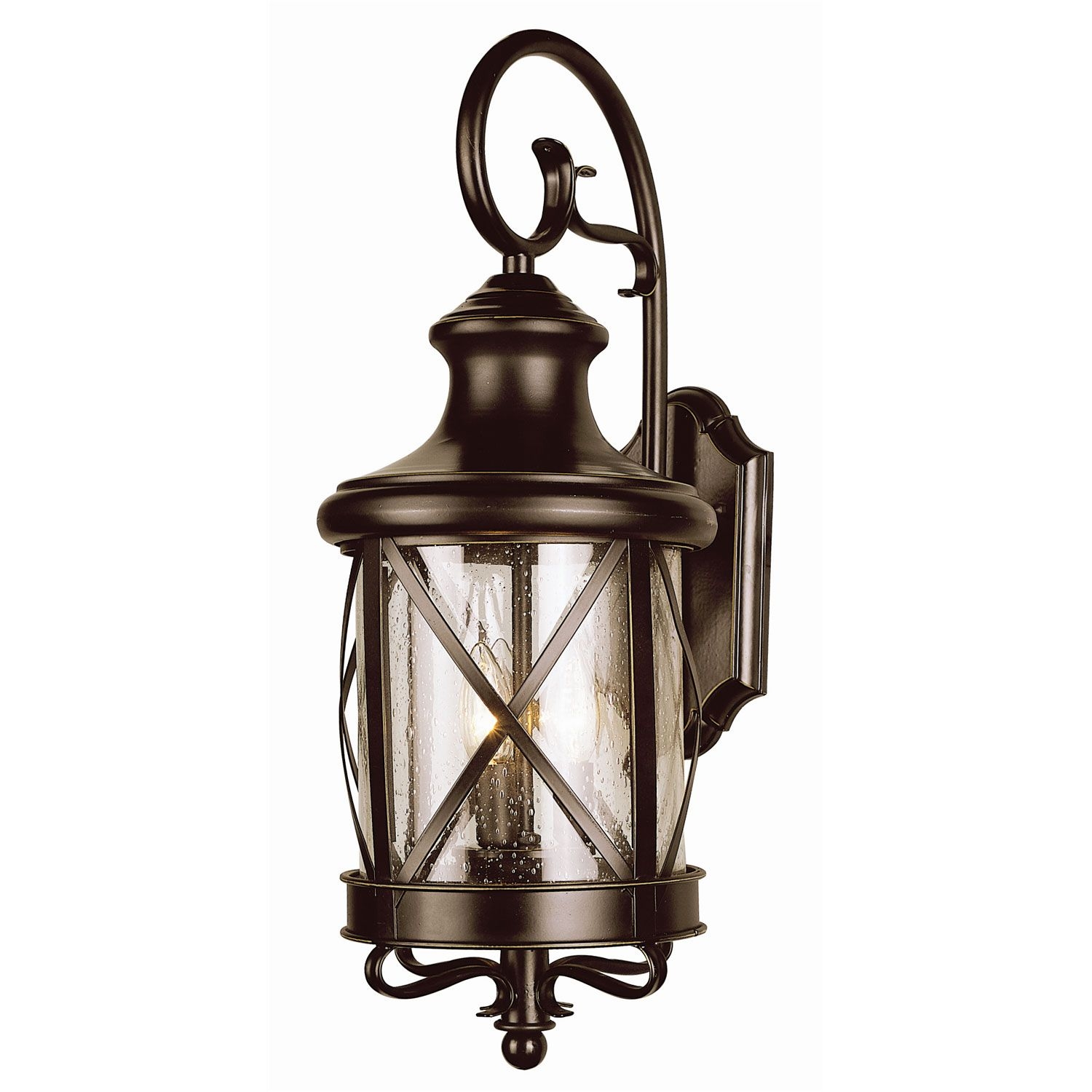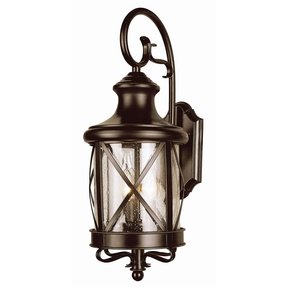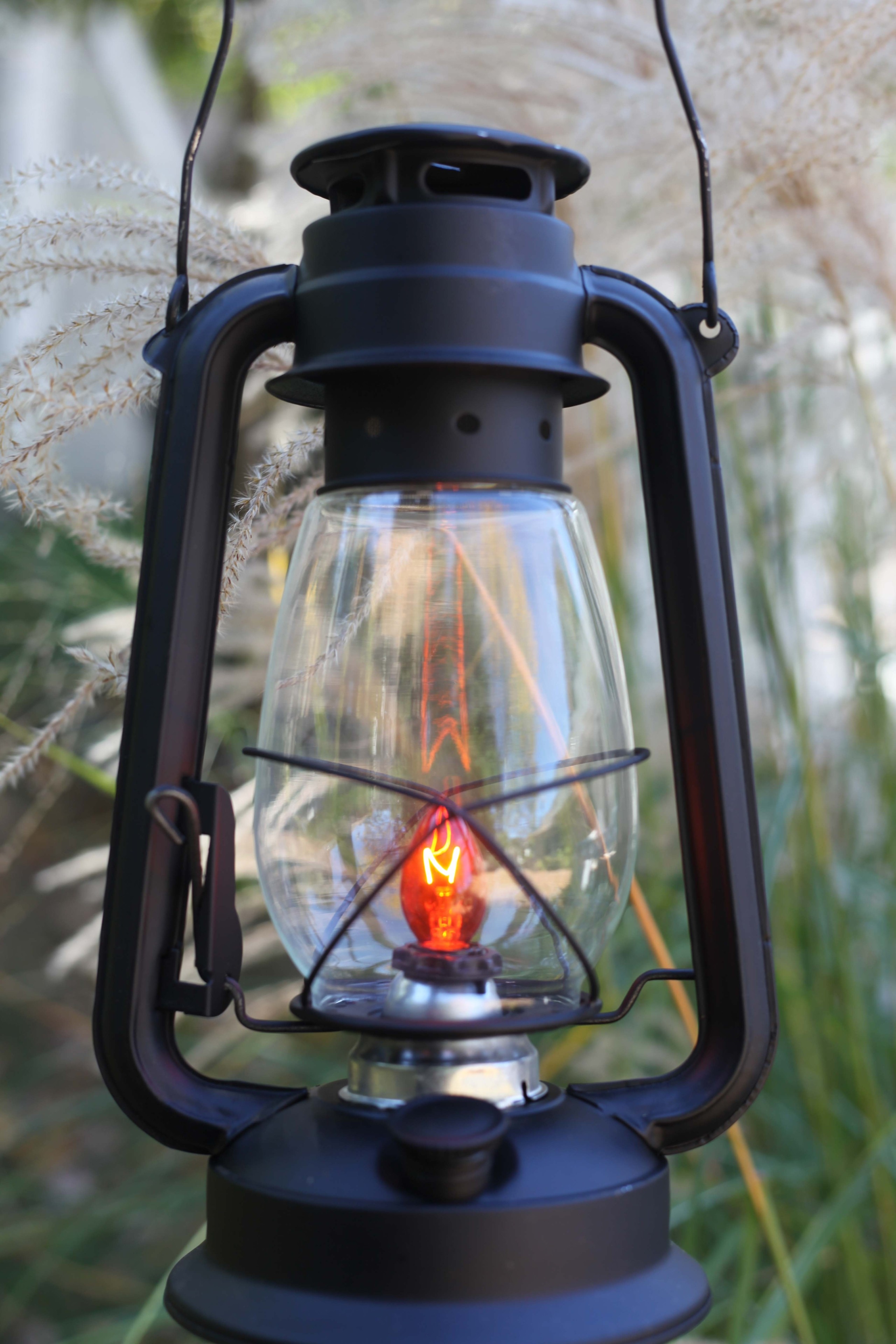 Electric Lantern Table Lamp, FLAT BLACK, Electric ...