Do you often feel frustrated because, no matter how tidy you are, you always end up running out of storage space? Is your bedroom too small to welcome another chest of drawers? We've got a solution for you (or, better, seven different ones): storage beds!
Combining two functional pieces of furniture into one, they're the ultimate space-optimizing game-changers in your bedroom.
And the best thing is… storage beds come in lots of different sizes and designs, from twin captains beds to lift-up ottomans and much more.
You just need to figure out which type of storage bed would match your room's layout, as well as your habits and storage needs.
Don't worry: we're here to help!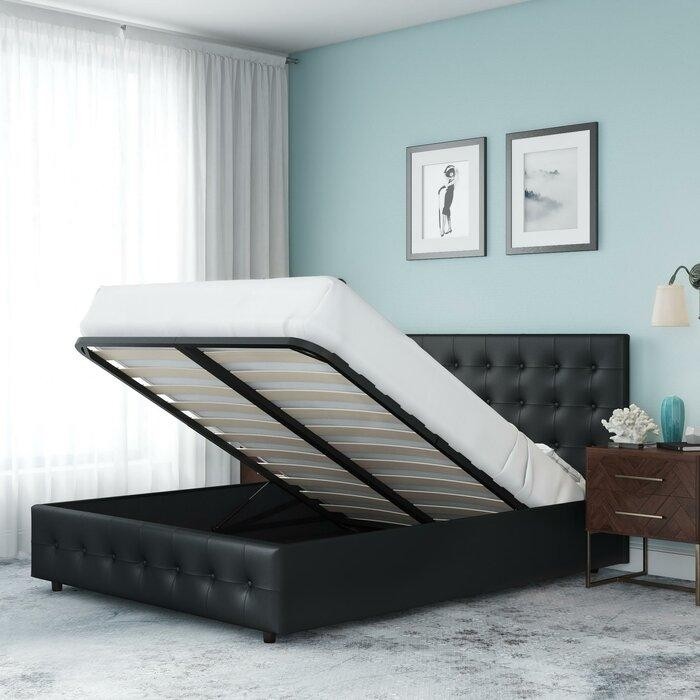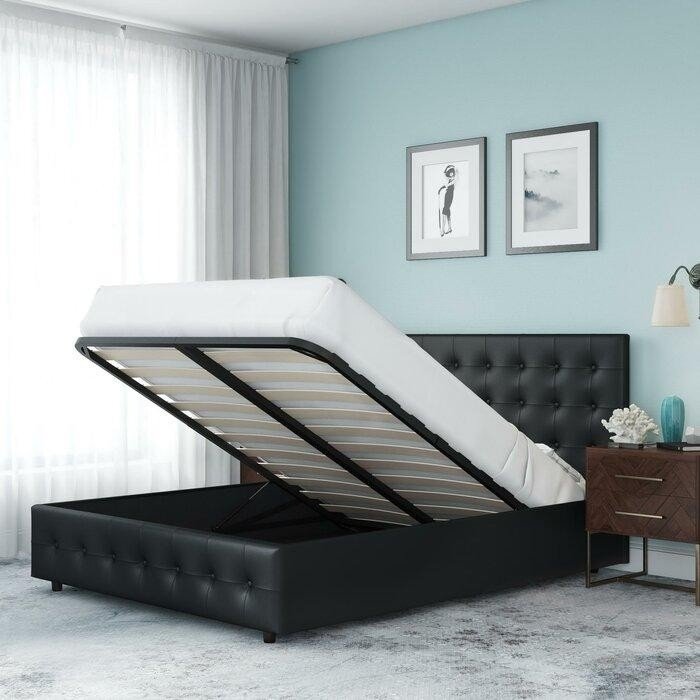 Particularly popular as a double or larger mattress but also available as a single option, lift-up ottoman beds are a dream come true as they can literally hide everything you need to store in an almost magical way.
They're especially helpful if you have a few larger items or object in awkward shapes that wouldn't really fit in traditional drawers;

However, we mainly recommend them for objects or garments that you're not planning on using on a daily basis, as it can get a bit tiring to lift up the mattress every single time.
Captains beds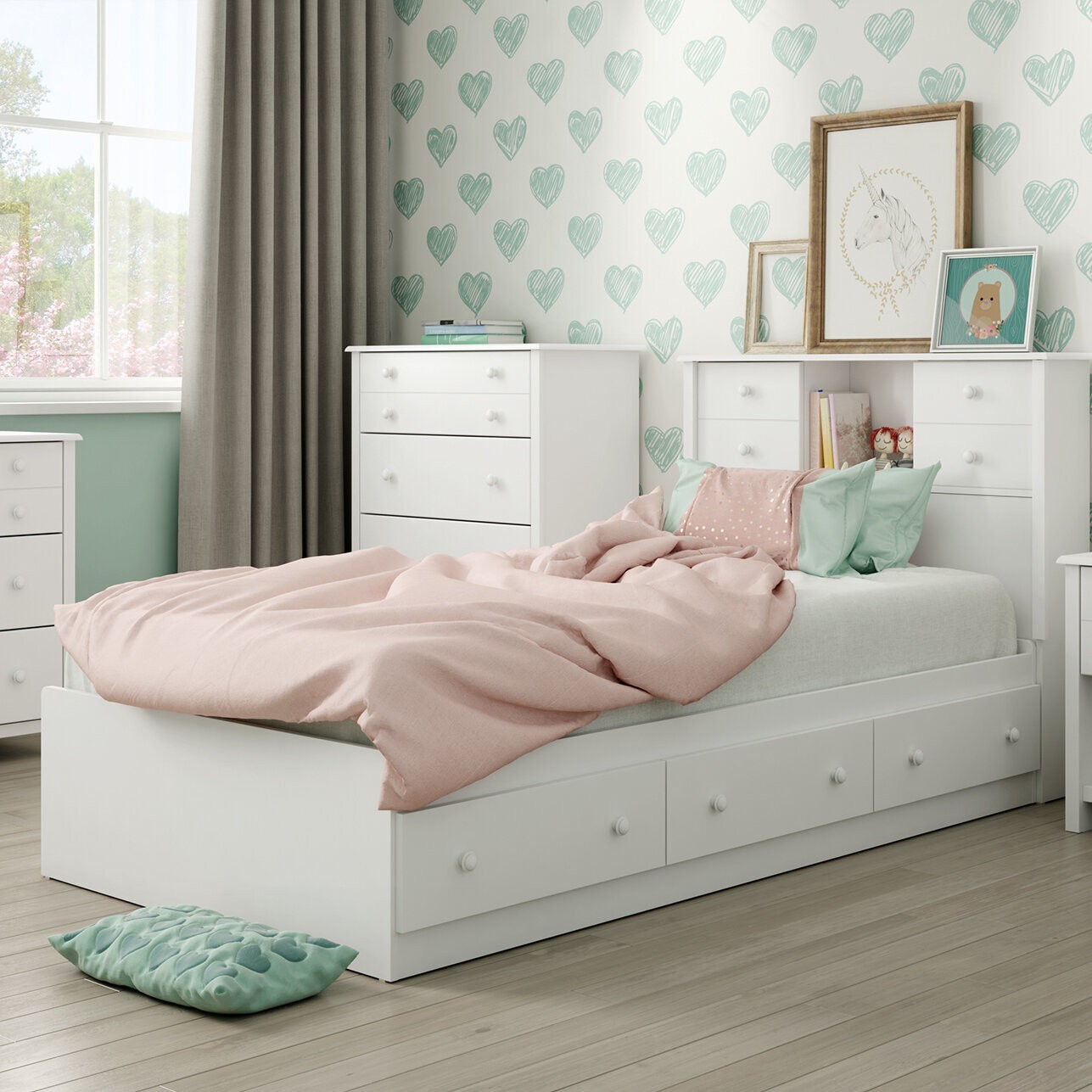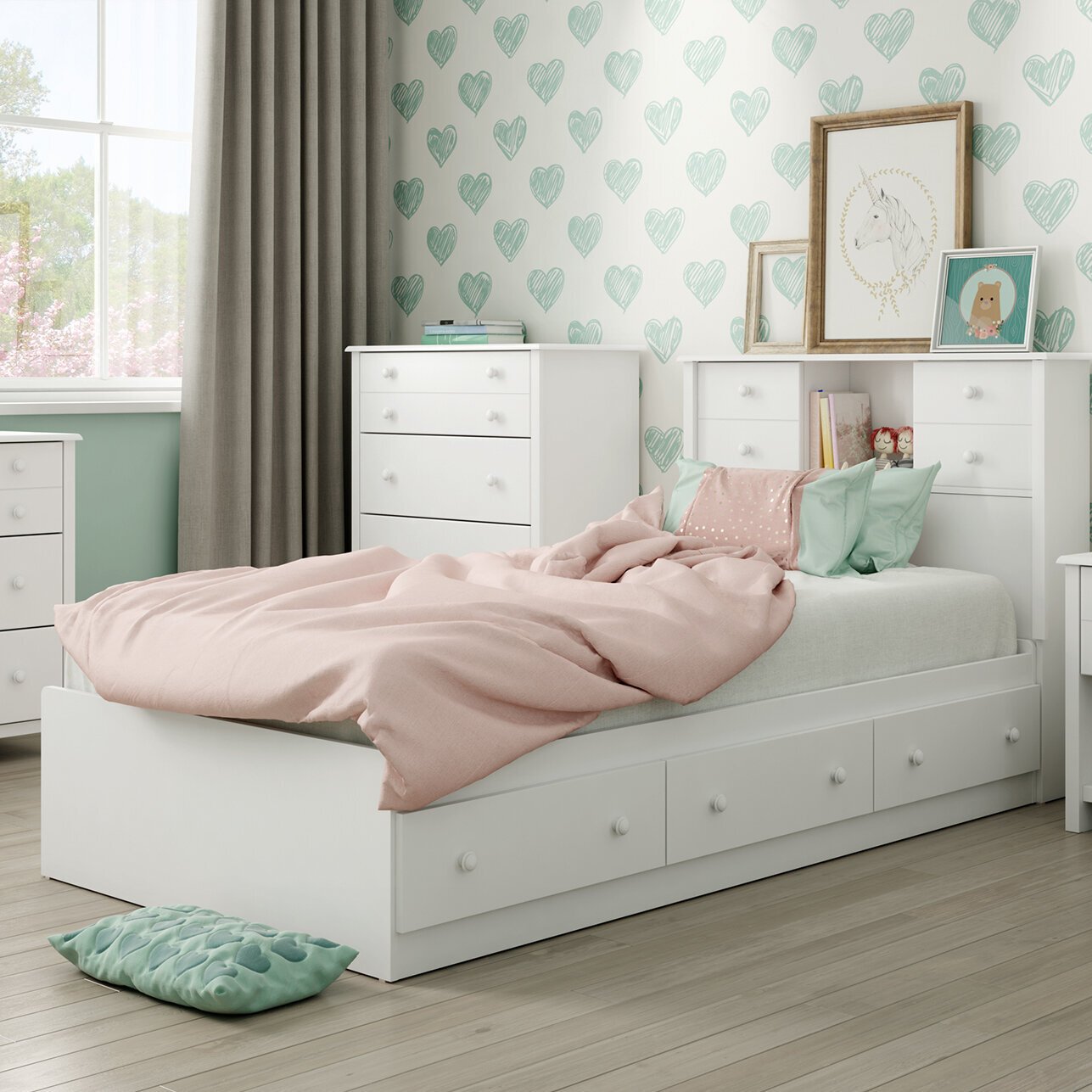 Quirky and practical, a captain bed is sure to make a bold statement in your bedroom!
Built around several drawers, they make it a breeze to store different items - dividing them and organizing them by type - and access them effortlessly;

That's why they're a handy option for items or clothes that you use more frequently;

They're available both as twin captain beds and larger designs, for kids and adults alike;

Usually, captains beds are made of wood and inspired by traditional designs, which makes them a popular choice in contemporary or vintage bedrooms;

However, they're now available in lots of different and more modern designs too, so you don't have to worry about them looking out of place in your minimalist or shabby chic setting.
Beds with trundle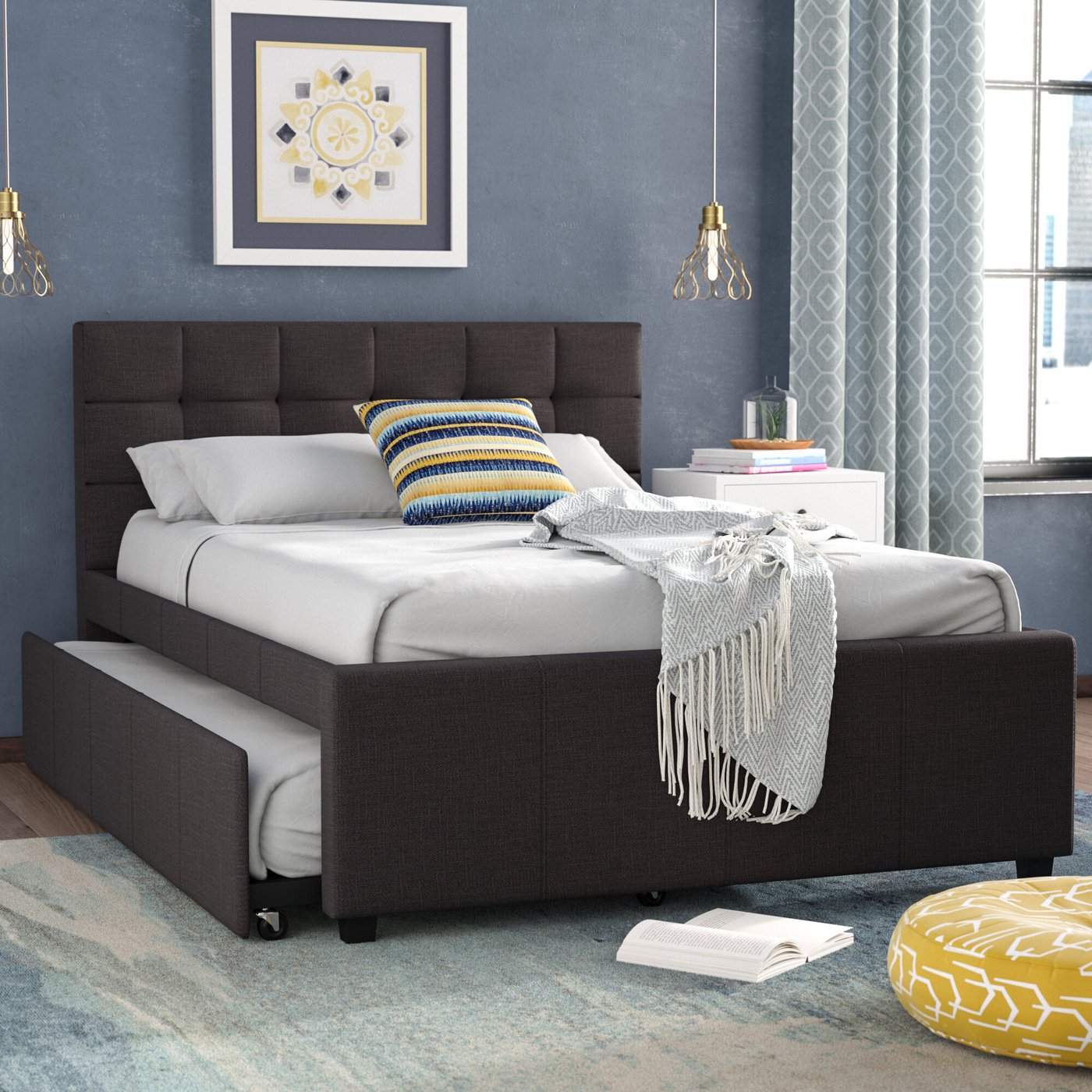 Beds with trundles are lifesavers if what you need to store is actually another person (we didn't mean for it to sound so creepy!).
If, occasionally, you want to be able to have a family member or friend over for the night but you haven't got a spare guestroom or aren't a fan of sleeper couches, a bed with trundle is a practical compromise;

You just need to make sure that its designated room is wide enough to accommodate its size when it's open;

Some of these beds come with a couple of drawers too, combining the perks of captains beds and trundles.
Beds with headboard storage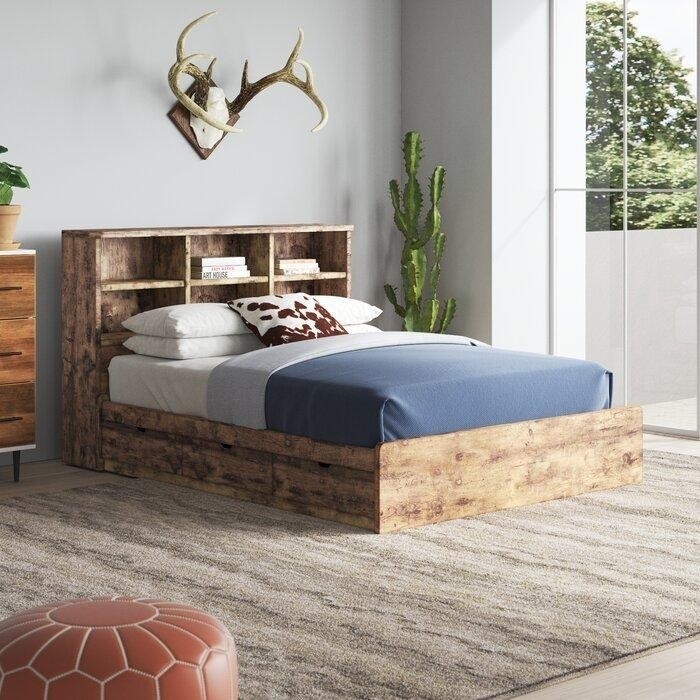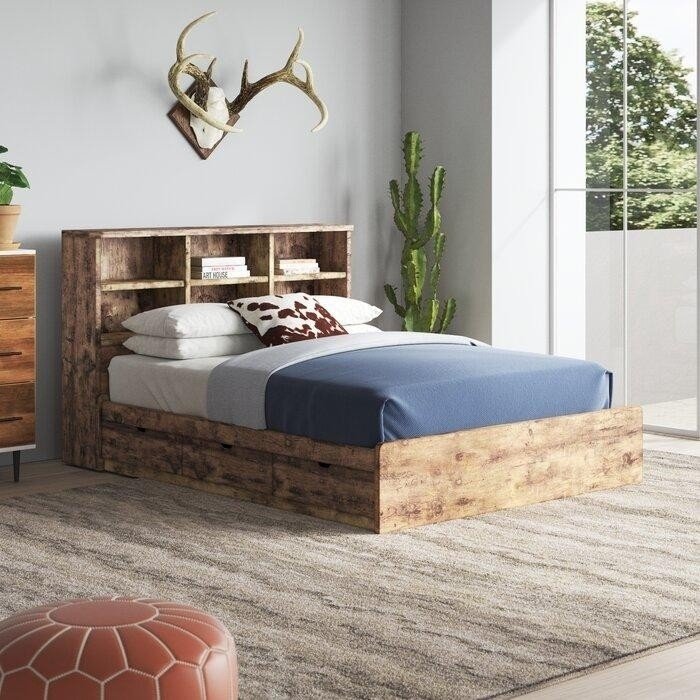 Maybe you don't need to store bulky items. Perhaps all you're after is a small but smart storage space to keep a thing or two at hand when you go to bed?
Beds with headboard storage will allow you to keep your phone or charger at easy reach, or pick up the book that you've been reading before falling asleep;

You can also use them for souvenirs or conscious decorative elements.
TV beds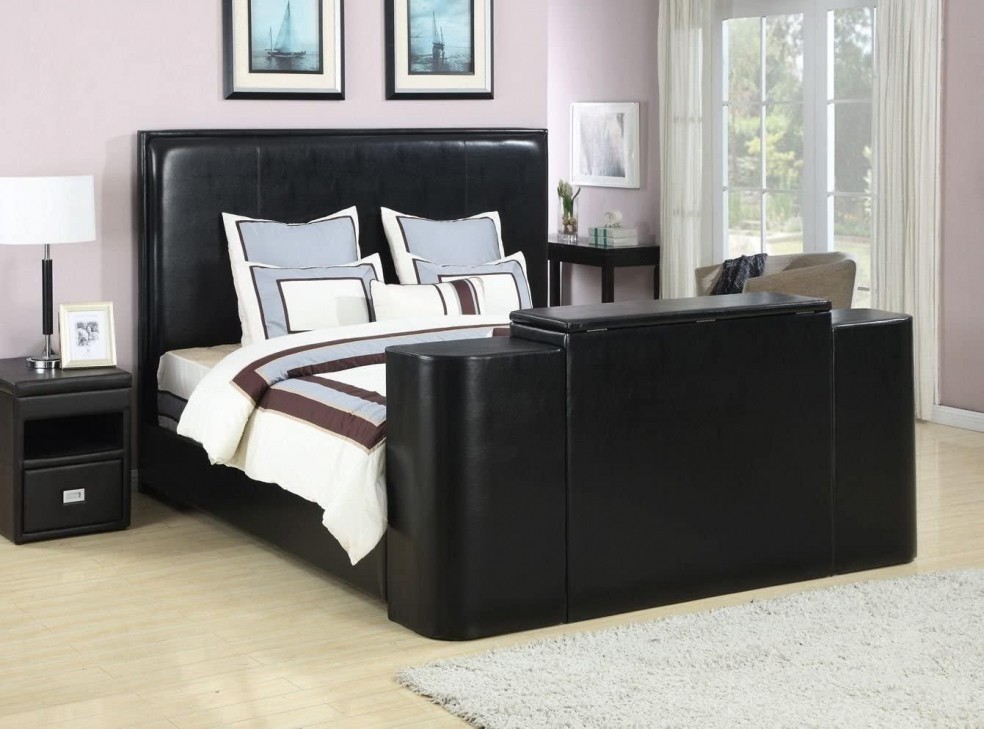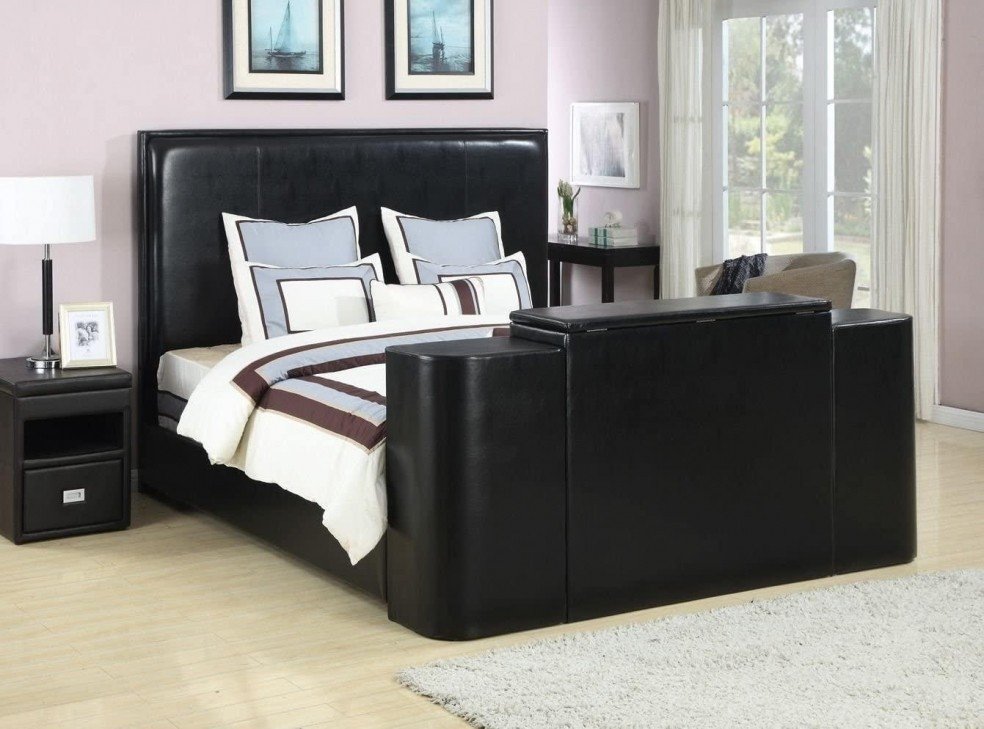 Does your bedroom storage problem revolve around the fact that you want a TV but haven't got enough room for a new piece of furniture to support it? These beds will solve it!
These ingenious designs feature a disappearing TV at the bottom of the frame, allowing you to pull it out whenever you need it and watch it comfortably as you sit or lie down in bed;

If you love the sound of it but, now that you think about it, you've realized that you could do with some extra storage too, don't worry. Some of these TV beds rely on the designs that we've already mentioned and, especially, lift-up ottomans and captains beds.
Mid or height sleeper beds
Maybe your storage problem is in your kids' bedroom? Not only can these beds solve it, but they can help you create a special playtime and learning environment that's just theirs!
Mid or height sleeper beds come in lots of different designs, so it all depends on what you need to store;

For example, they can feature drawers, cupboards, another bed, a desk, or even a combination of two or more of these elements.
Cabin beds for kids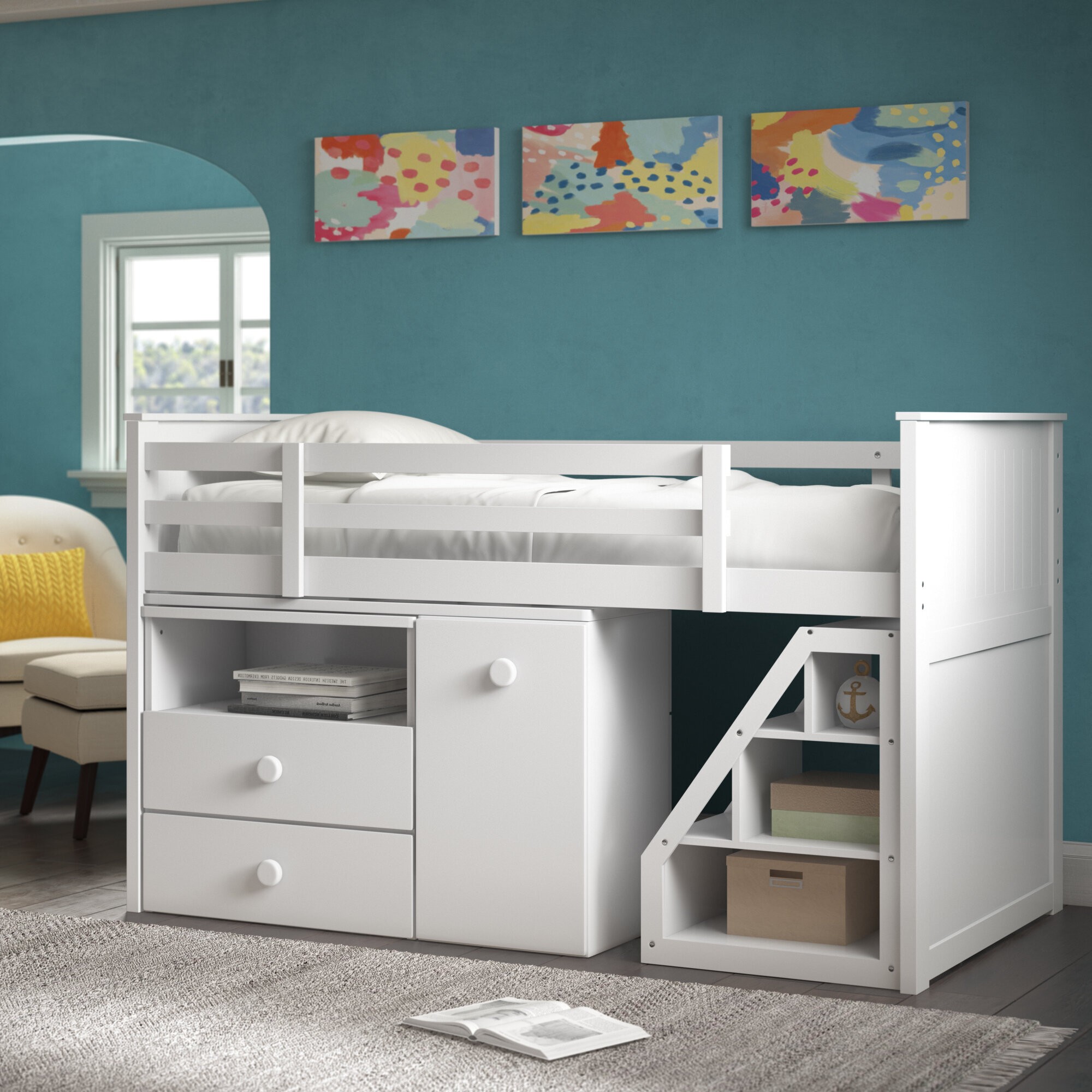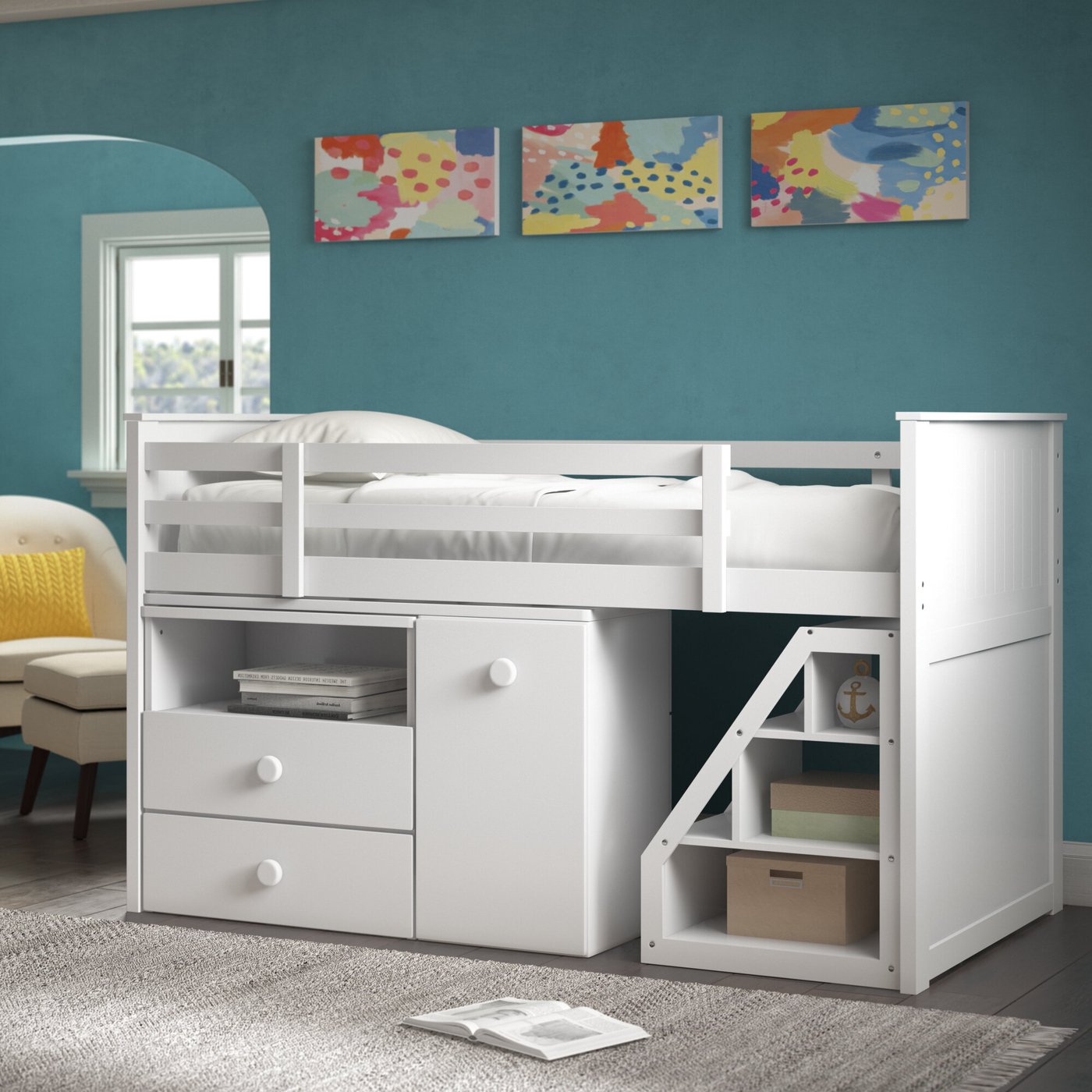 Another space-optimizing option for kids' bedrooms, cabin beds make playtime a priority (as it should be) but still leave you plenty of storage options.
Much like mid and height sleeper beds, you can choose one with a few drawers, cupboards, etc.

However, because they offer more room underneath the actual bed, you can also add toy baskets, boxes and smaller pieces of furniture;

Keep in mind that your kids will outgrow it after a few years, so we mainly recommend them as a relatively temporary solution when they're really young.