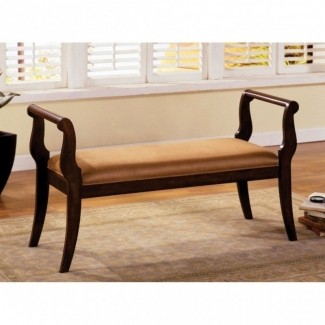 Being a great example of the classic design, this solid wooden cushion bench with armrests will add refinement to your interiors. Fits perfectly well to living room or corridor spaces. Beige upholstery provides a warm, charming ambiance.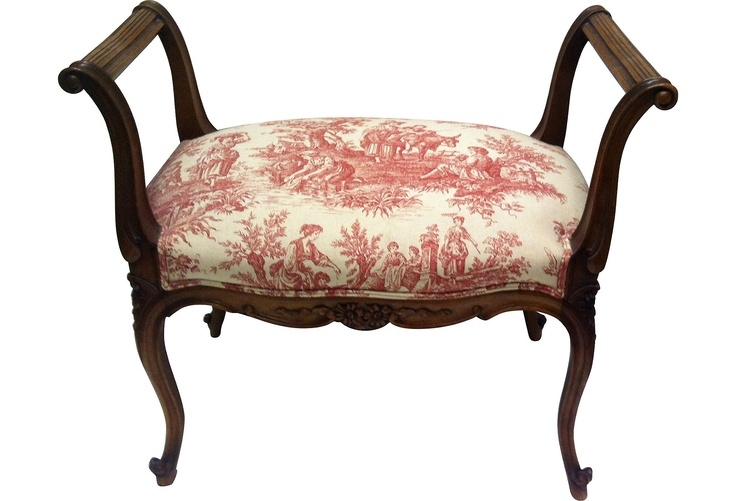 Made in antique styling bench with an arm with seat cover in unique upholstery. The whole design was beautifully carved in wood and combined with the seat cover captivates. This is an excellent choice for a bedroom or dressing room.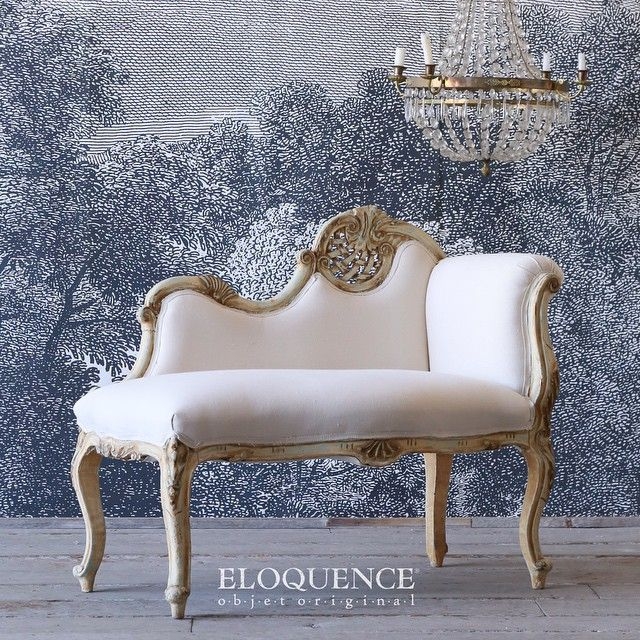 Delightful vintage banquette finished in cream with hints of mint peeking through the distress and upholstered in crisp white duct canvas. The charming slope of the chaise like back is heavenly, paired with the Louis XV style cabriole legs.

•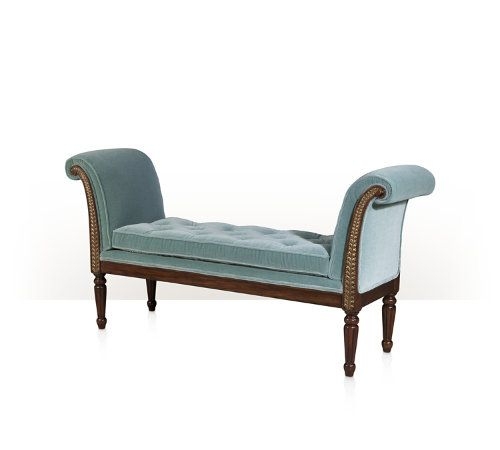 With this decorative bench your home will be oozing with lovely hand-carvings and colorful patterns. The frame is made of solid wood, featuring oak acanthus leaves wood arms. and a stylish seat and back - both upholstered in a floral-patterned fabric.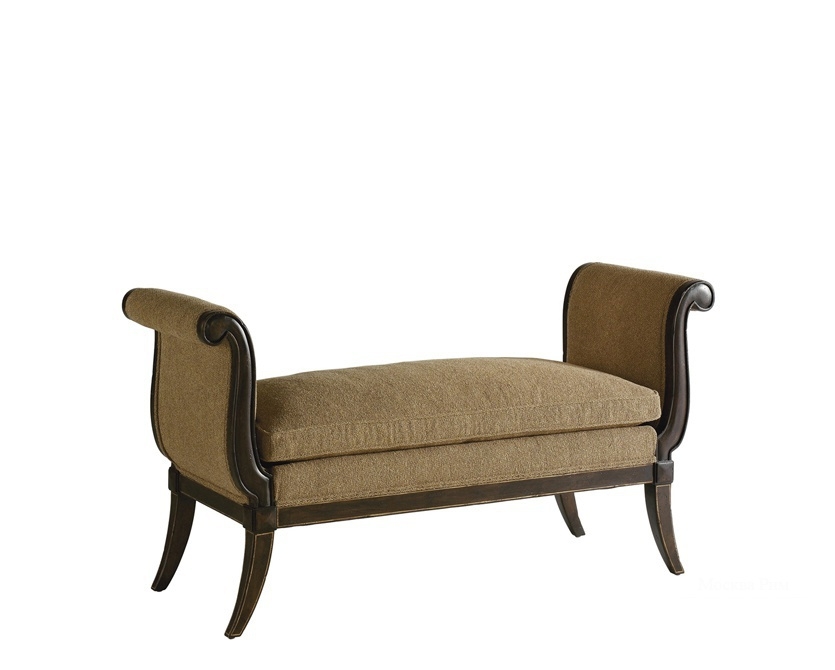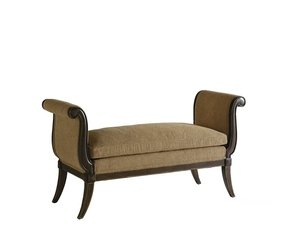 Classic style upholstered bench EMPIRE Baker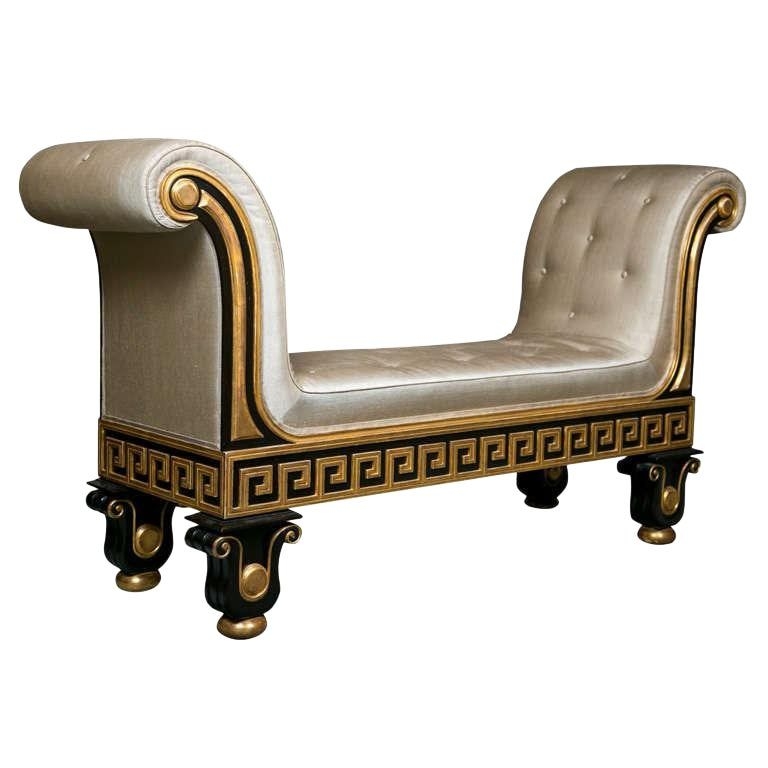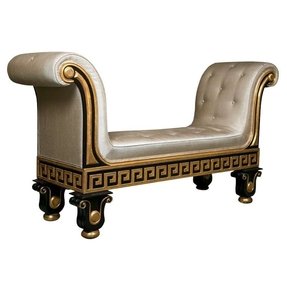 A luxurious, rich bench with arms. The Greek style is not something you can find just in any house, and therefore, if you want to create a unique design, it's a perfect solution. Golden colour and rich finish ensure luxurious appeal.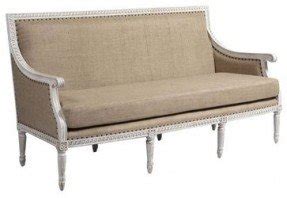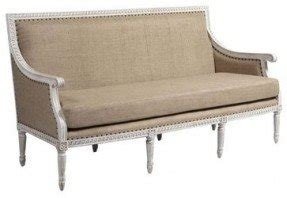 Comfortable and lovely, this old-fashioned bench oozes with vintage appearance and slightly distressed finish. It features a hardwood frame that rests on 8 fluted legs, a removable seat cushion, beige fabric upholstery and nail head trim.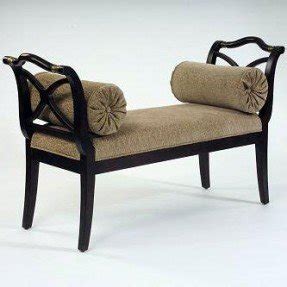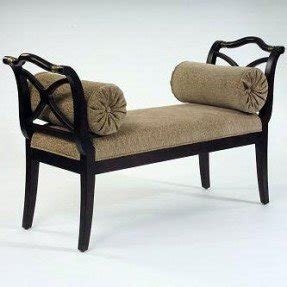 Stylish and beautiful upholstered bench with arms is an impressive composition ideal for living room, hallway or bedroom. Robust dark-colored construction, soft upholstery, and stylish cushions create an attractive finish.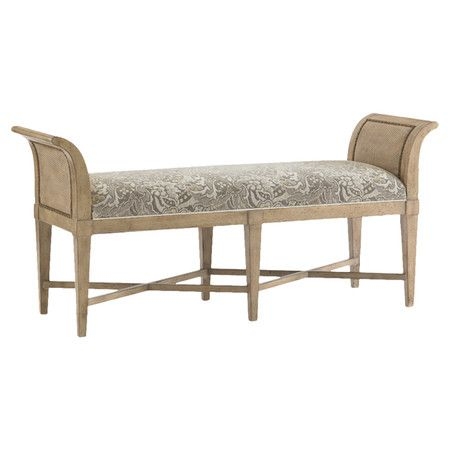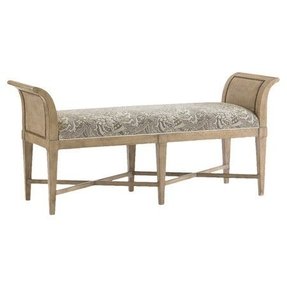 Woven rattan panels and a distressed neutral finish lend this neoclassical-inspired bench breezy appeal. With gently rolled arms and an upholstered seat, thi...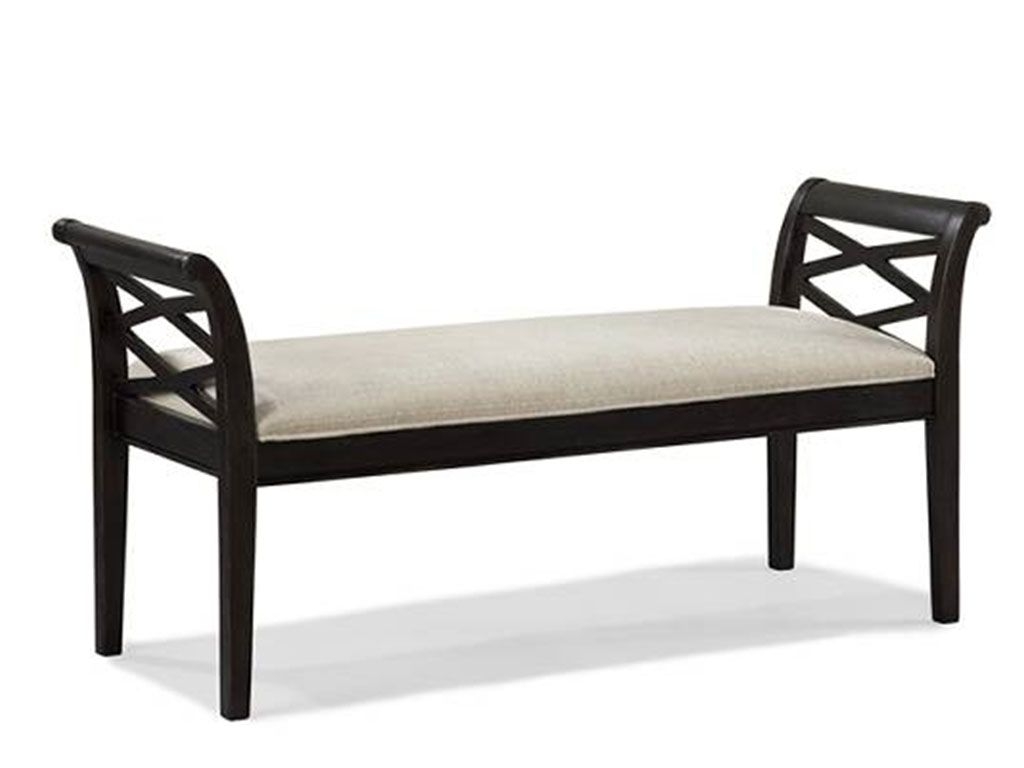 Home > Bench - Benches > Legacy Classic Glen Cove Upholstered Bench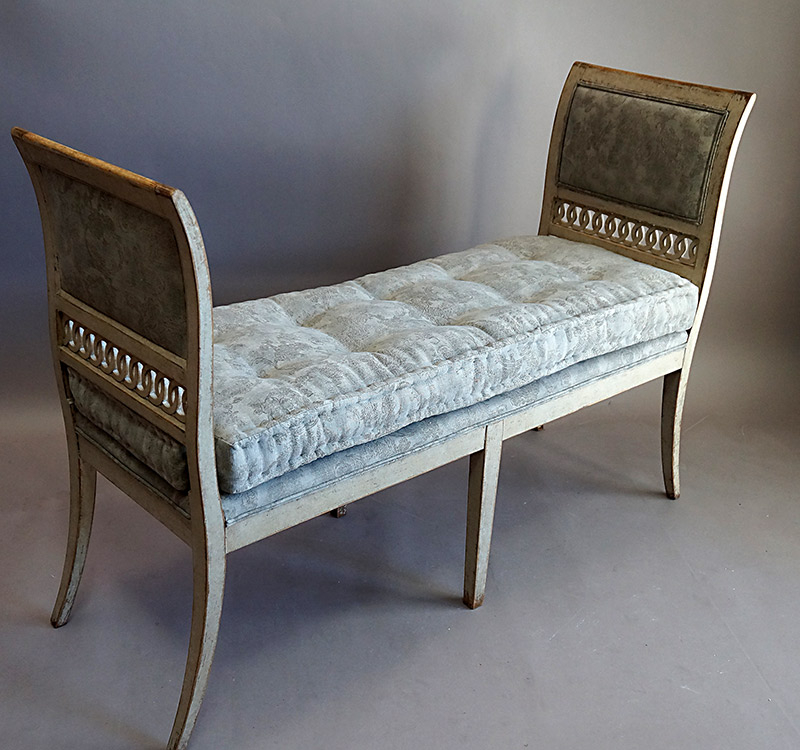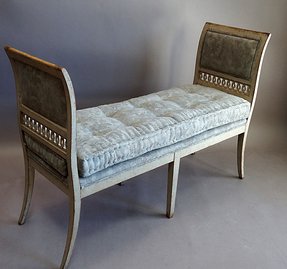 Gustavian period window bench with curved, upholstered arms with pierced detail extending into saber legs.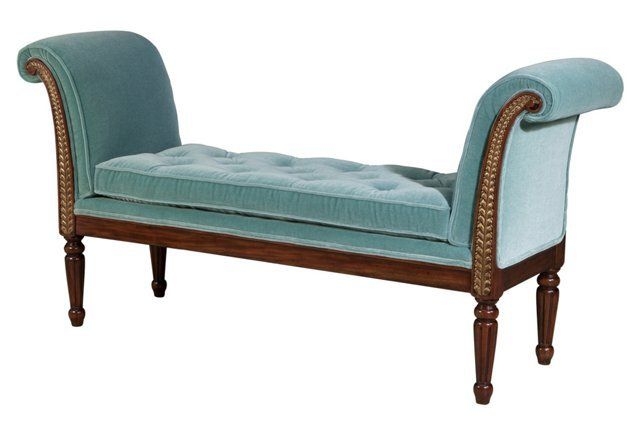 Cameron 72" Velvet Tuft Bench, Turquoise ~ Designed with rolled arms and button tufting on the seat, this turquoise upholstered bench is rich in classic details.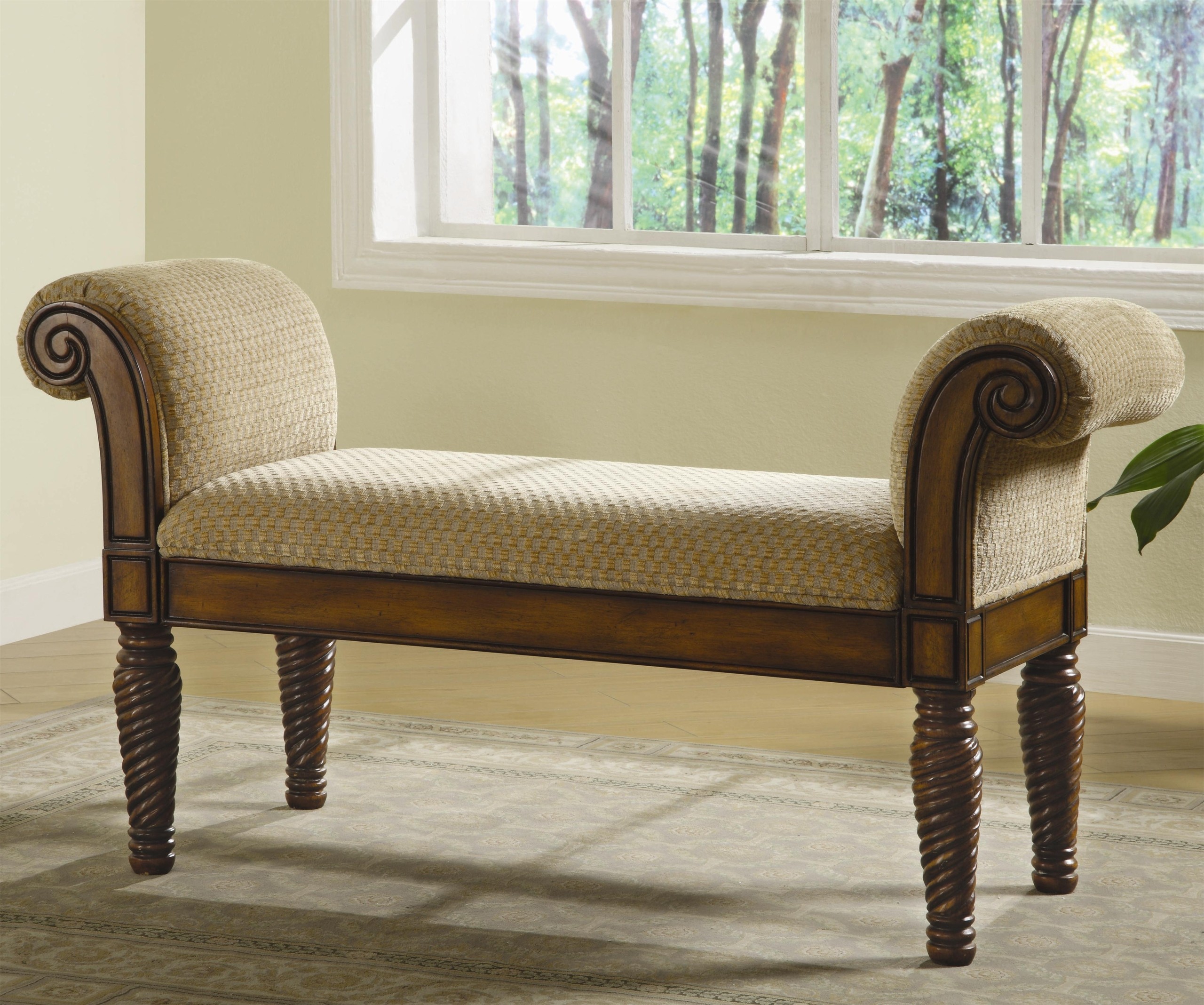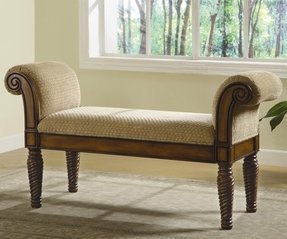 Absolutely exquisite rolled arm bench that will grace your room with sophisticated feel. It has ultimately comfortable cushioned seat and striking turned post legs with detailed wood carvings. It spotlight an attention to the details.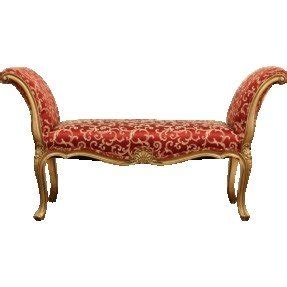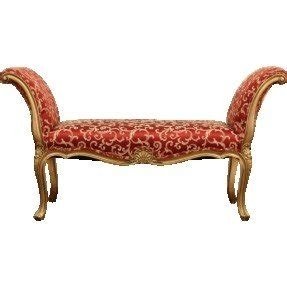 Italian 1930's Vintage Bench with Arms, New Upholstery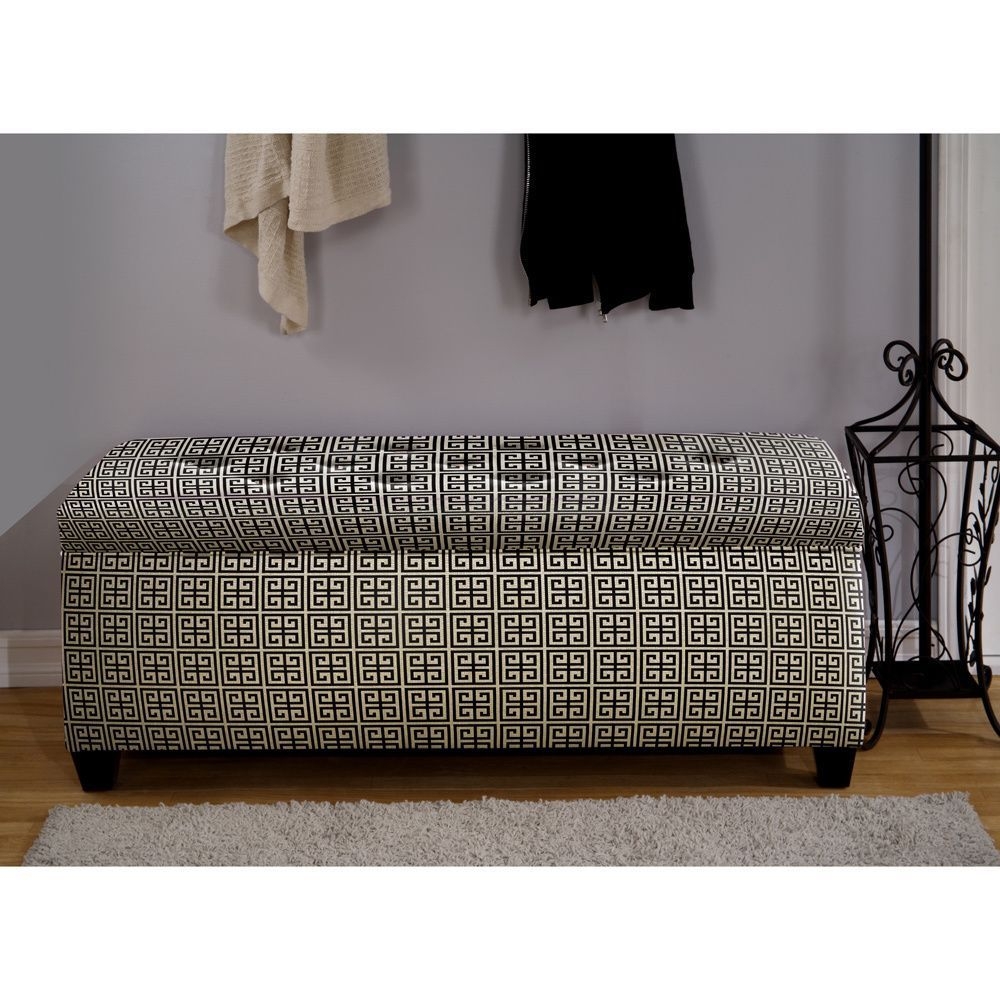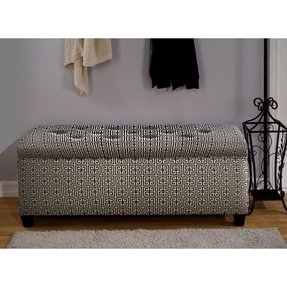 Upholstered+bench+with+arms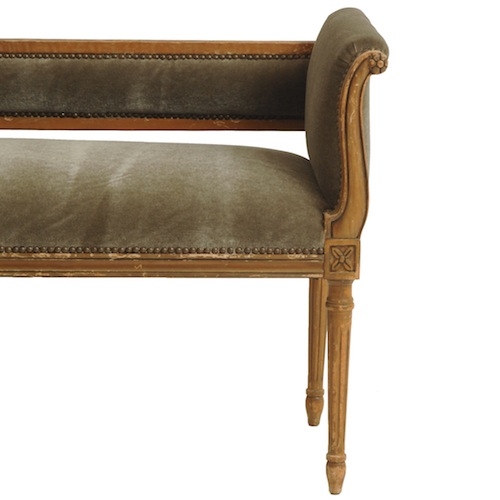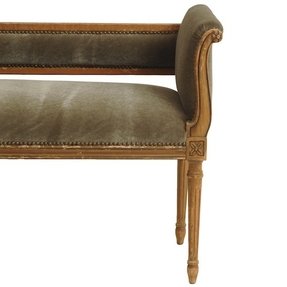 Like my upholstered benches with arms to ooze vintage charm. This bench fills the bill perfectly. Carved frame was paired with olive green mohair upholstery, arms are rolled, and bronze nailheads trim lines the wide seat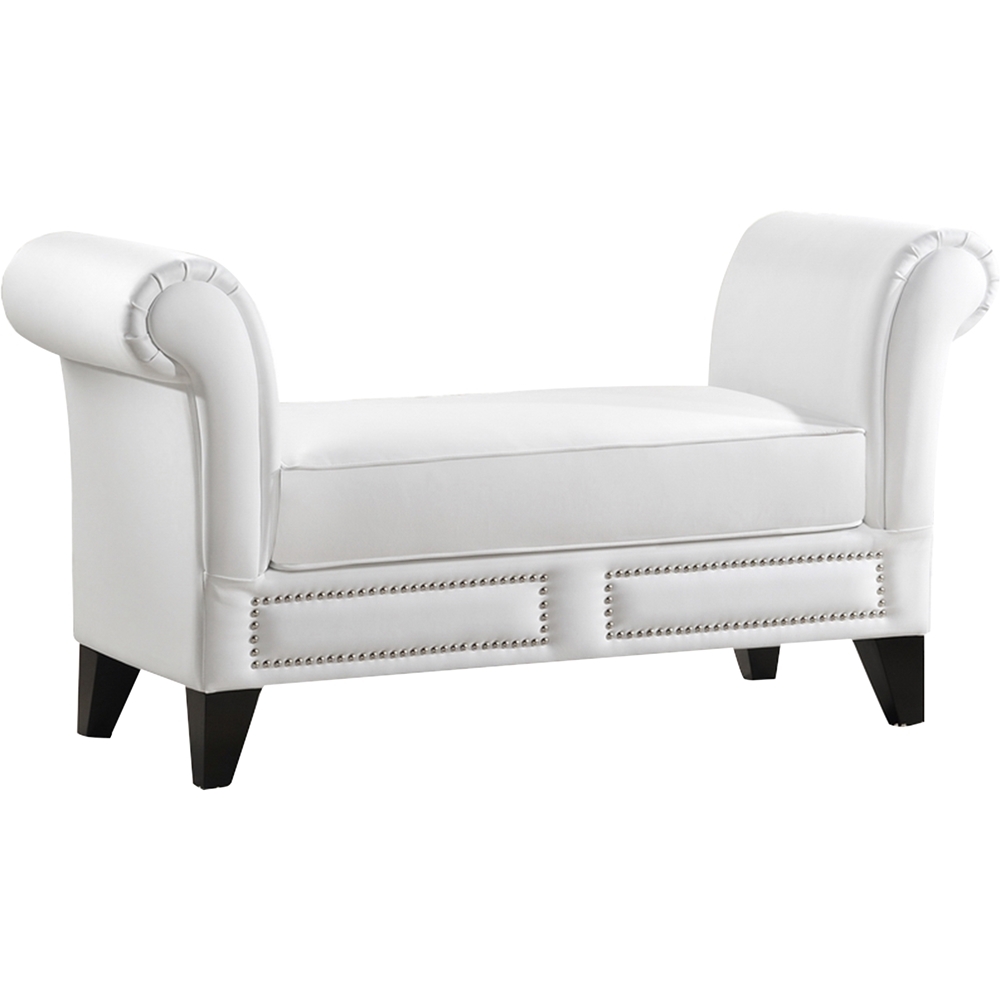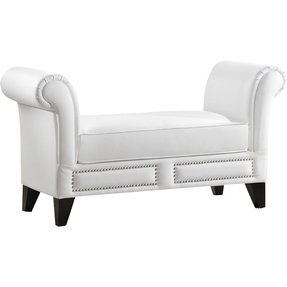 Upholstered bench with rubberwood frame and nailhead accents.Product: BenchConstruction Material: Rubberwood and ...