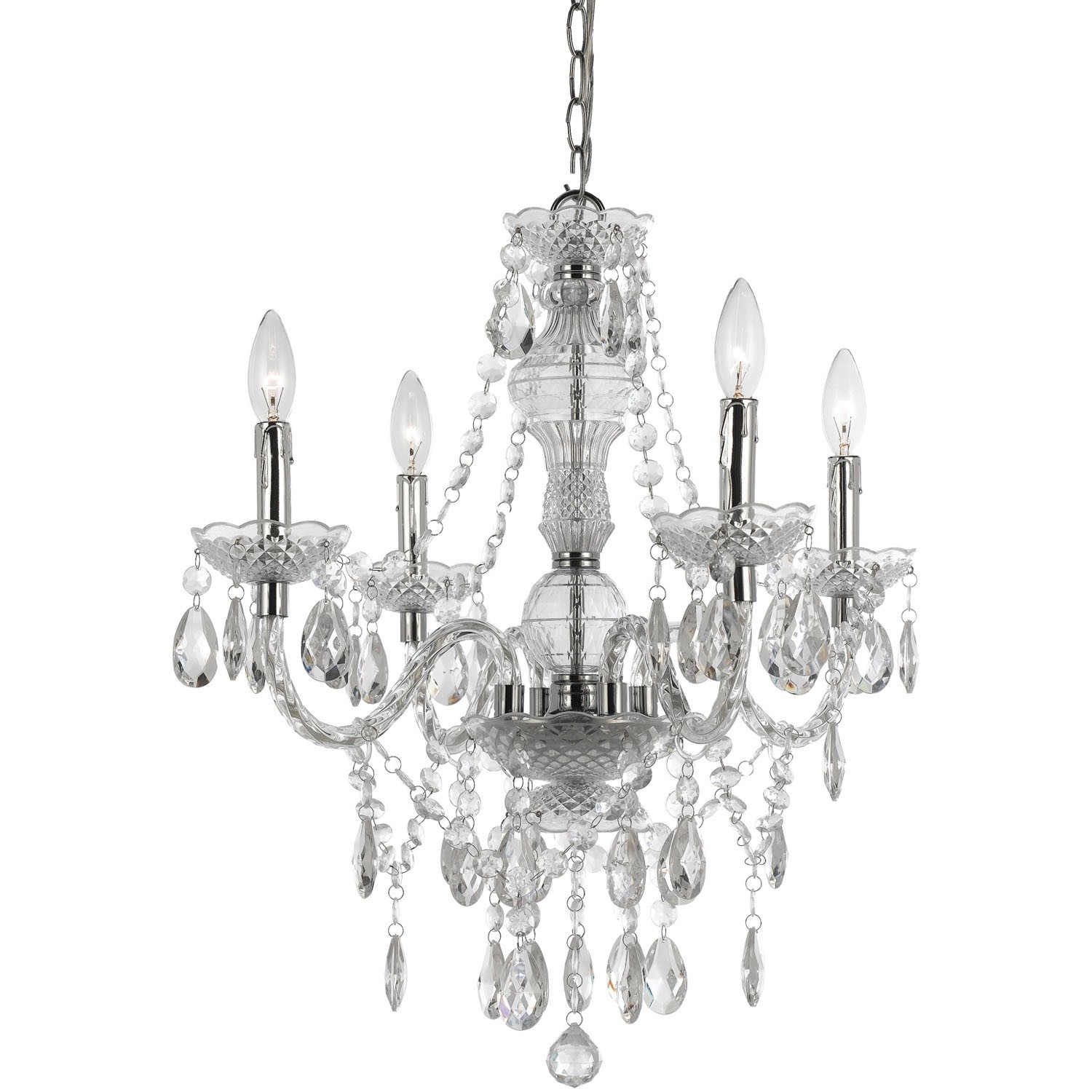 Fashion 4 Light Mini Chandelier
The impressive chandelier is made of beautifully cut from plastic crystals. It has four lights in the style candle making are very stylish decorative element of the interior. Let your house looks like a palace.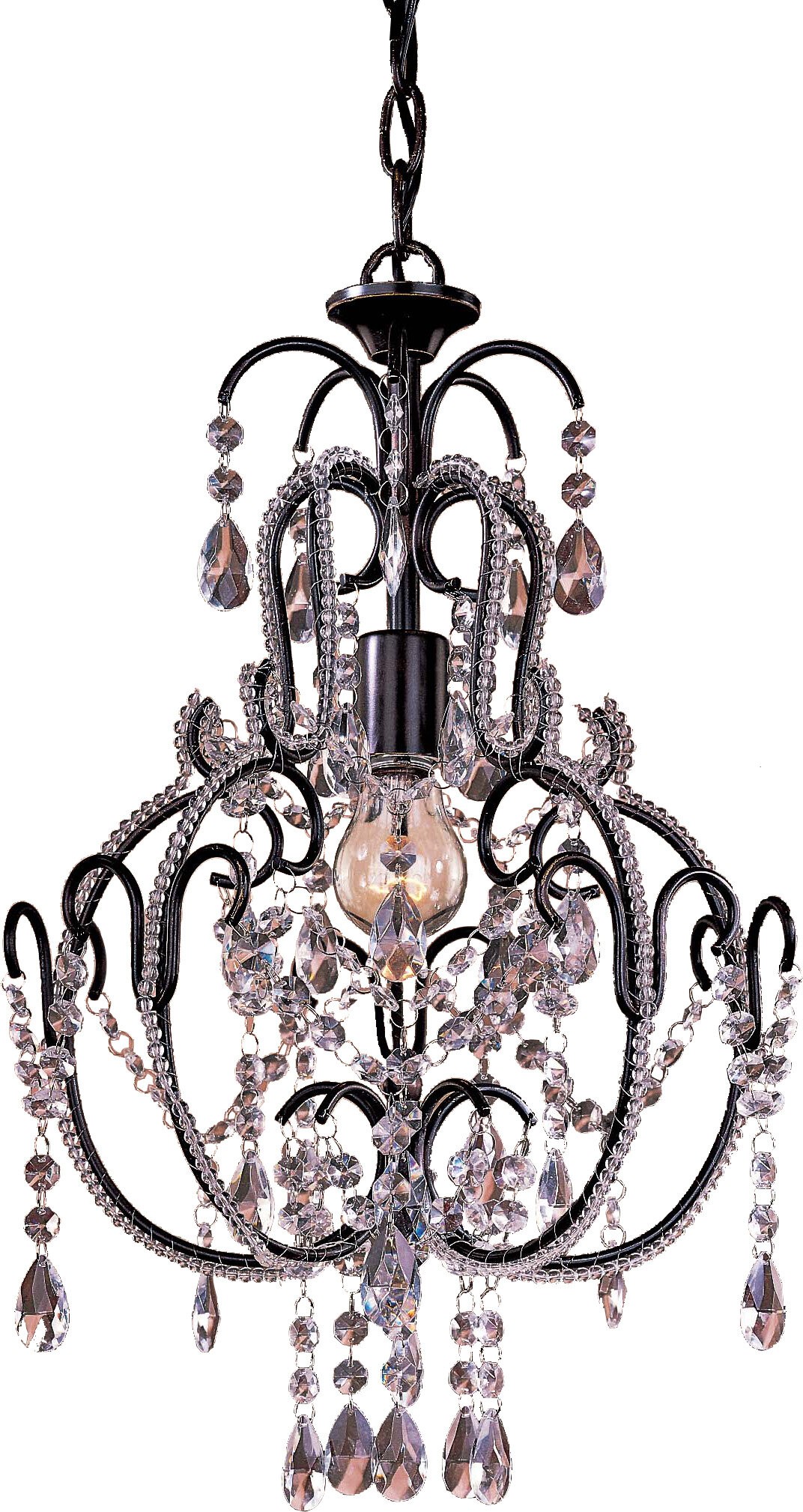 1 Light Mini Chandelier
Chandelier featuring shade, construction made of metal as well as crystal and one light. It's beautiful, classic design and style make it a perfect addition to all stylish interiors. The chandelier's wire is 120 inch long.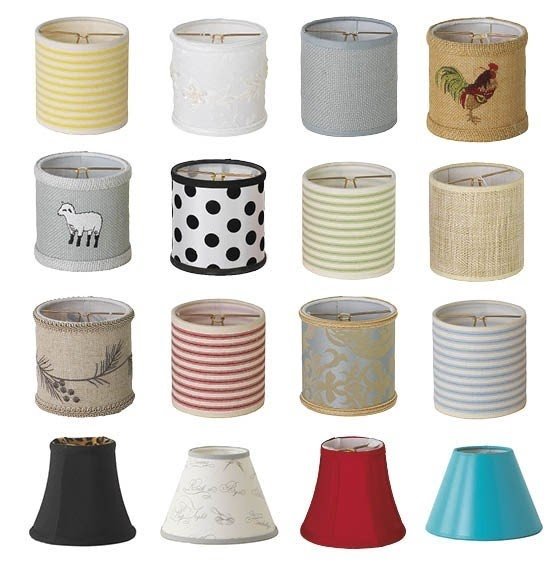 Small lamp shades suitable for chandelier use. These elements are available in many different shapes and colors, so they meet different requirements of their users. These decorative elements provide protection for light bulbs.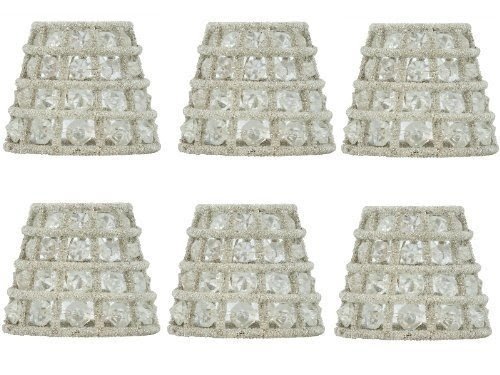 These six crystal chandelier lamp shades make for a truly beautiful addition to your home decor and will allow you to illuminate your household smoothly and without any problems, making it look gorgeous.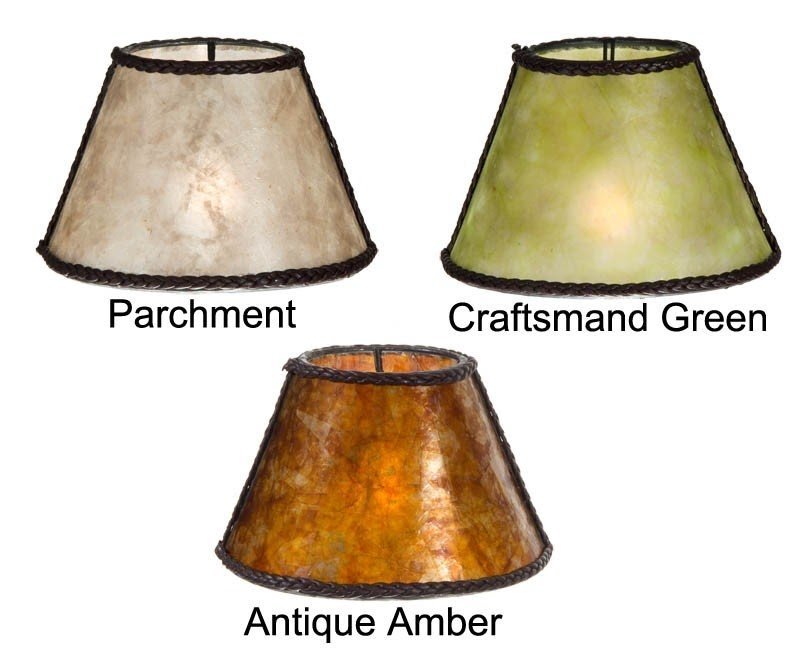 00760N - Parchment 3 x 6 x 4.25, Torpedo Clip, 1/2" Fitter Recess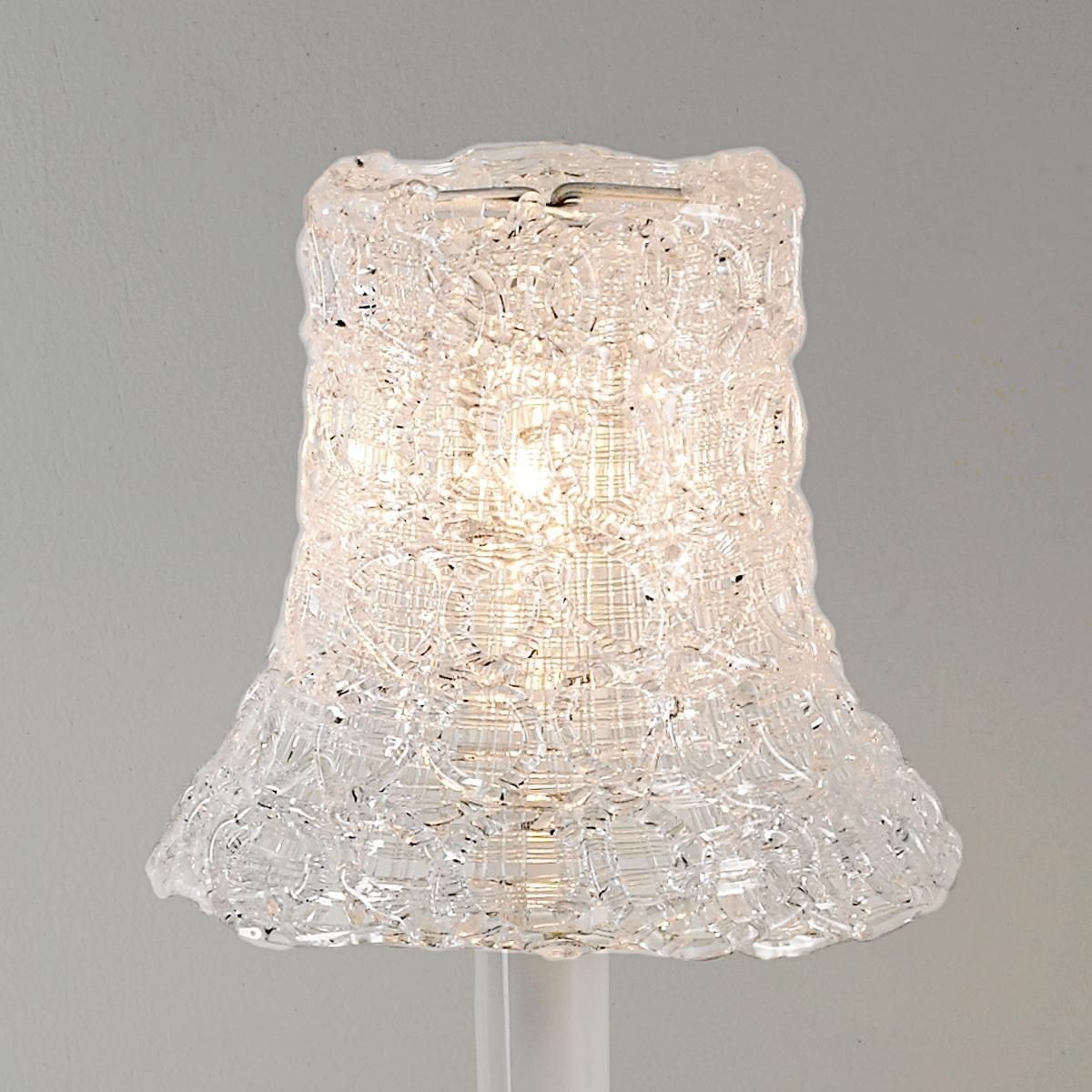 A charming table lamp with a mini chandelier as a shade. It's made of transparent glass with a subtle, decorative pattern skillfully etched in the glass. The lamp will beautifully sparkle when the light is on.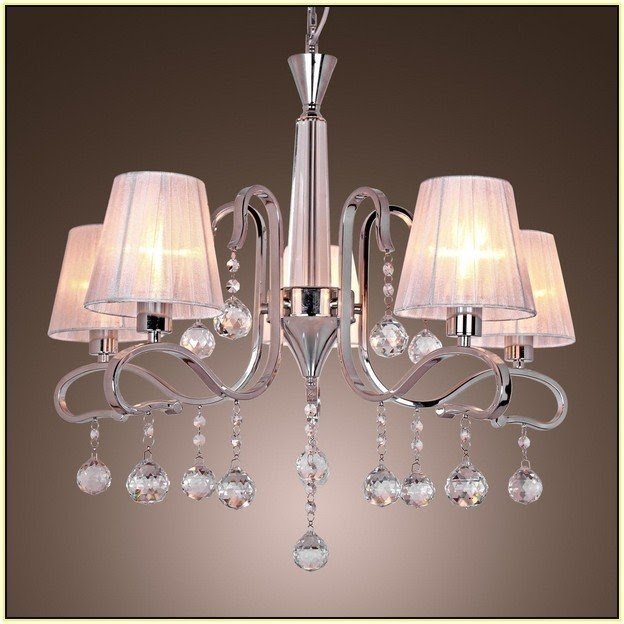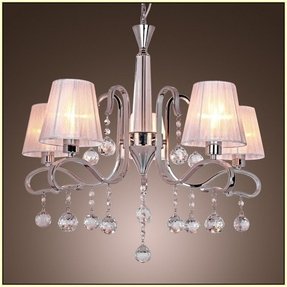 Modern Lamp Shades For Chandeliers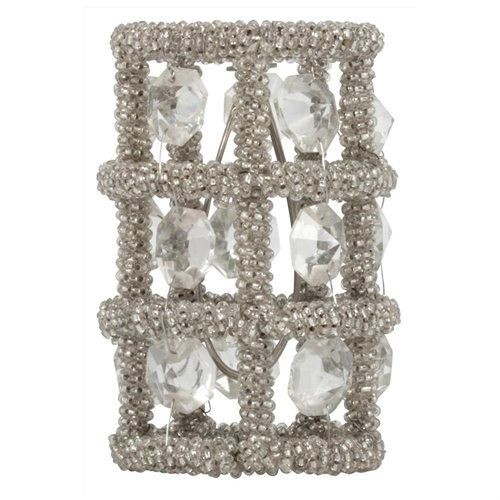 The shining mini chandelier looking like a candle cover. The base was made of silver beads stringed on the silver wire and formed in the cylindical shape. There are also a few pendant Swarovski octagon crystal, which fill up the gaps between the wires.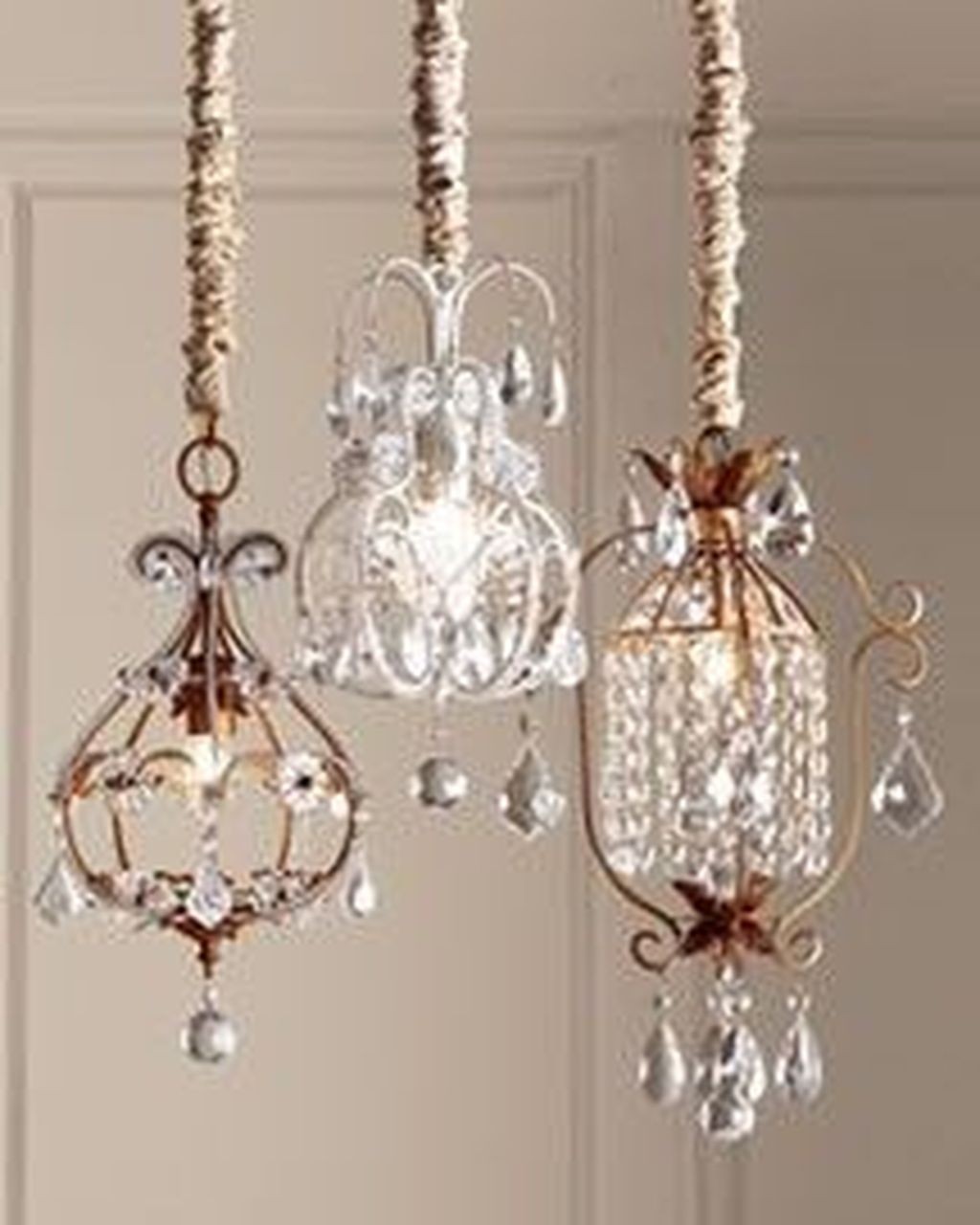 If you perhaps don't have enough space to accomodate your regular sized chandelier then these mini ones will look just as charming and take less of your space, while the crystals gently accentuate the interior and let it give off a warm vibe.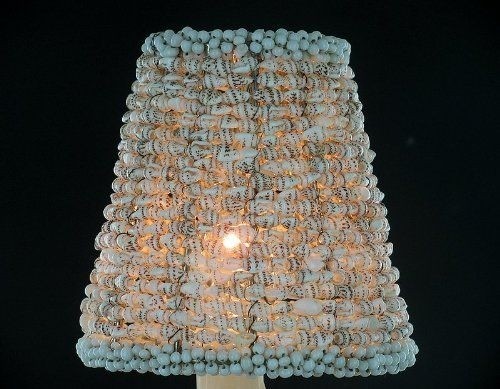 This chandelier lamp shade looks like a truly breathtaking accent that will suit the nautical themed interior of your household, making it the best option for the clip on shade for your piece and giving it a lot more unique look.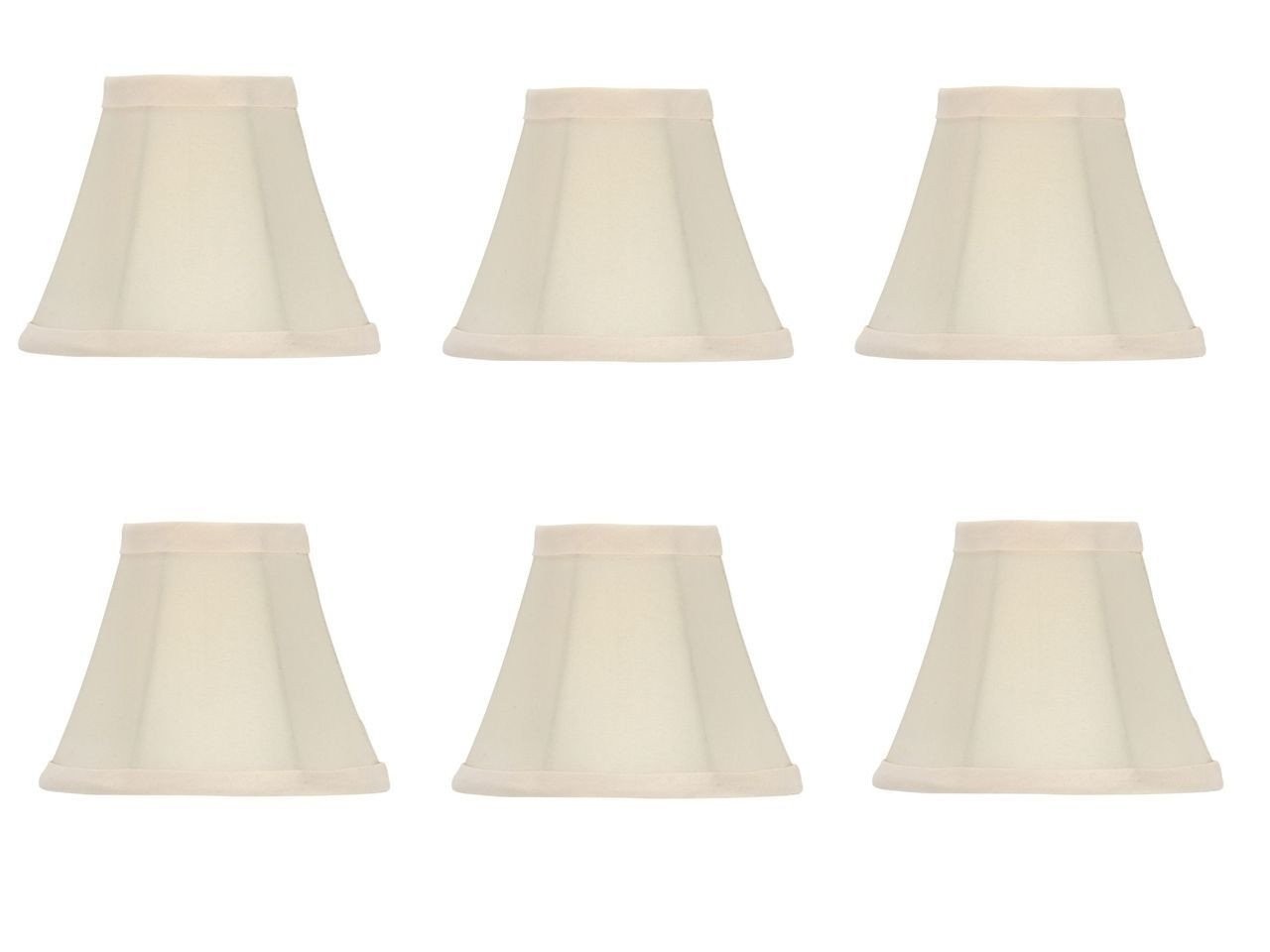 Upgradelights Set of Six Chandelier Shades Eggshell Silk Mini Shades Lamp Shade -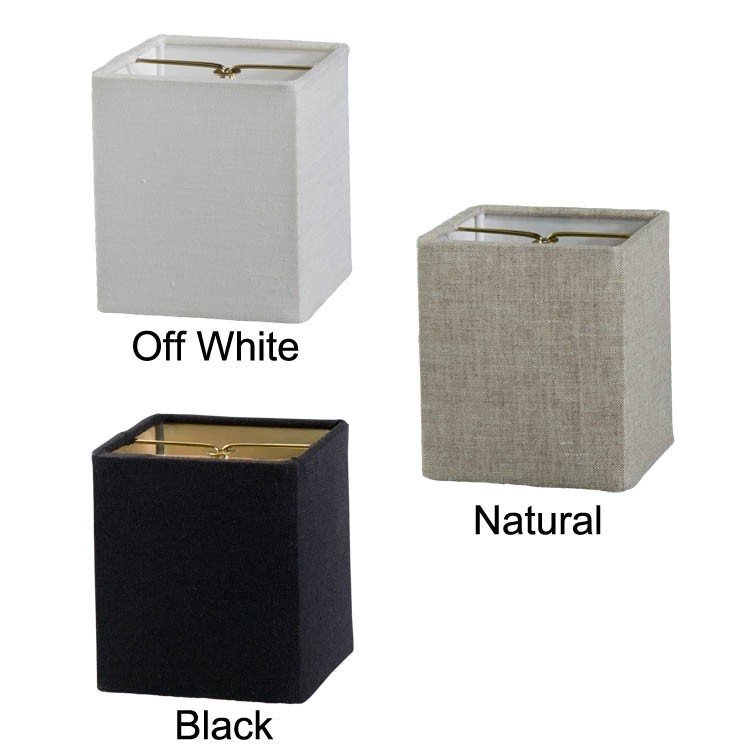 These Chandelier Mini Retro Square style Hardback Shades are made of ...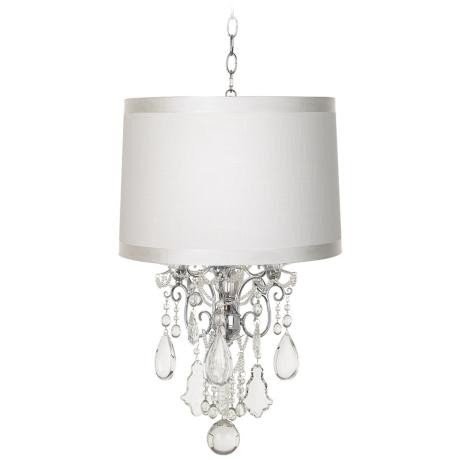 This stylish chandelier connect to others styles - modernity and old-fashioned classic. It has simple, glass lampshade and hanging decorations made of silver and glass stylised on crystals. It is perfect to dining room.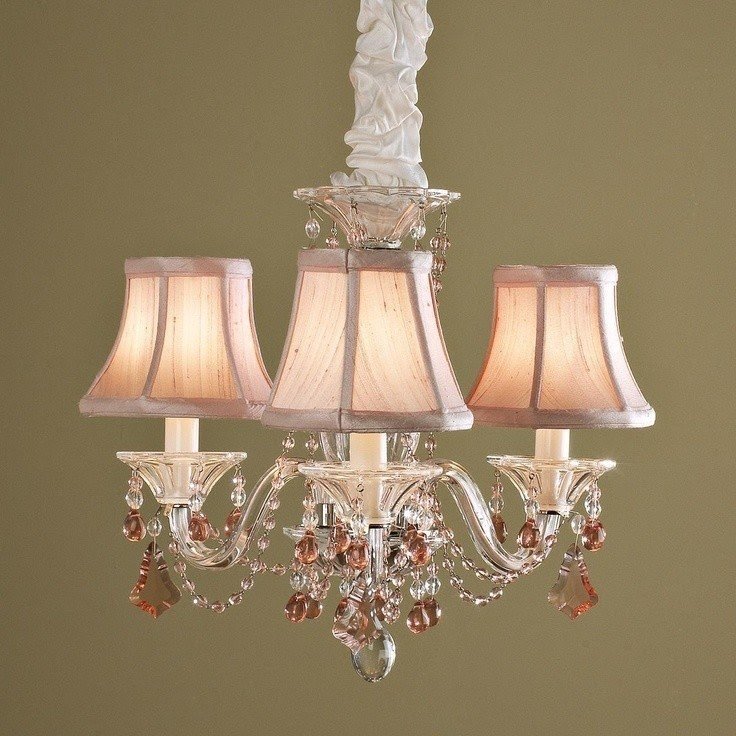 colors are perfect & I think I like the lamp shades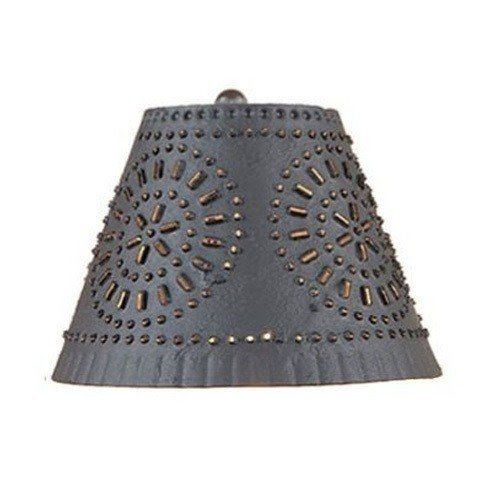 Add these clip on shades to your chandelier and benefit immensely from the upgrade of style and appeal that they have to offer. It sports the punched tin look and structure of the highest quality possible.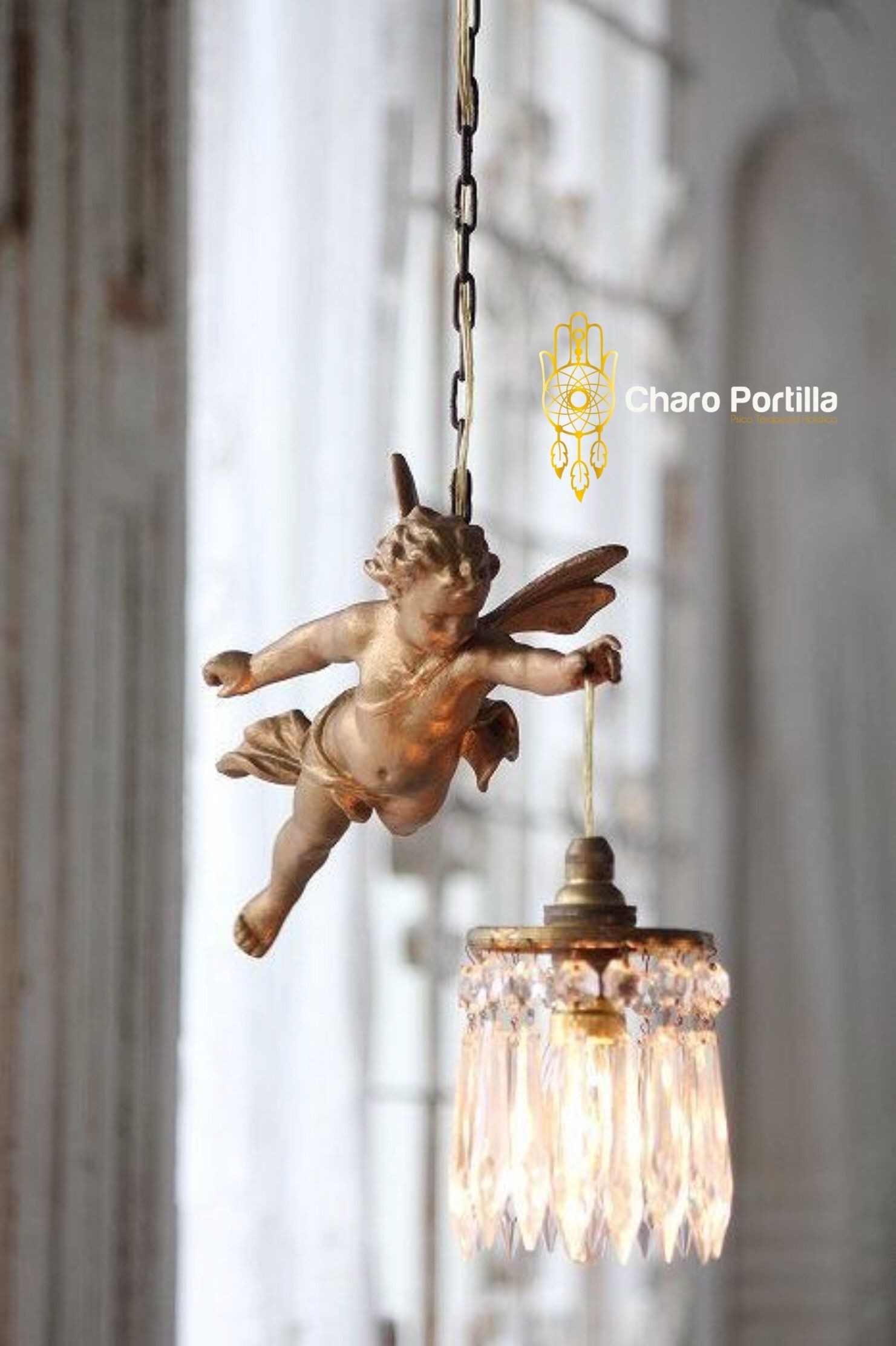 Small chandelier that matches ancient and modern indoor stylizations. This pendant lamp with a cherub theme provides illumination of indoors and it also decorates rooms at day. Its materials are good looking and long lasting.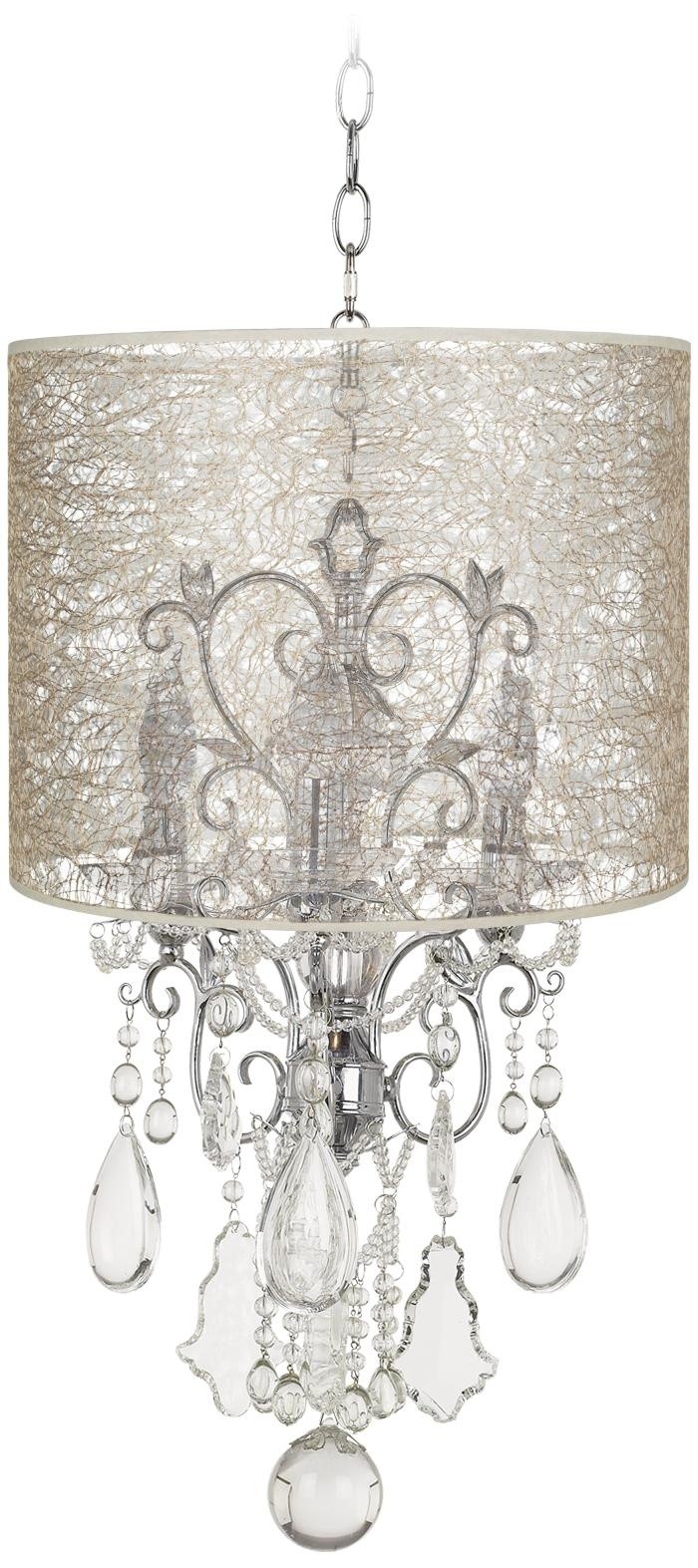 Belle of the Ball Designer Lace Shade Mini Chandelier -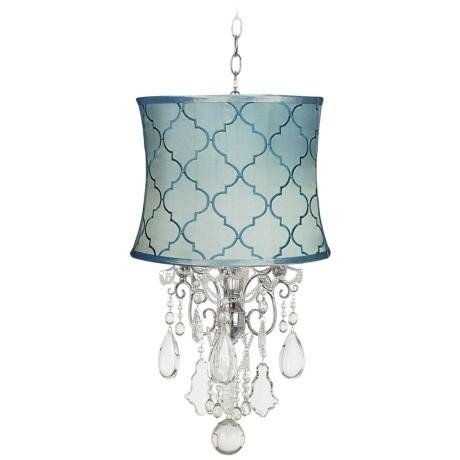 Over jacuzzi in master bath Belle of the Ball Blue Tile Designer Shade Mini Chandelier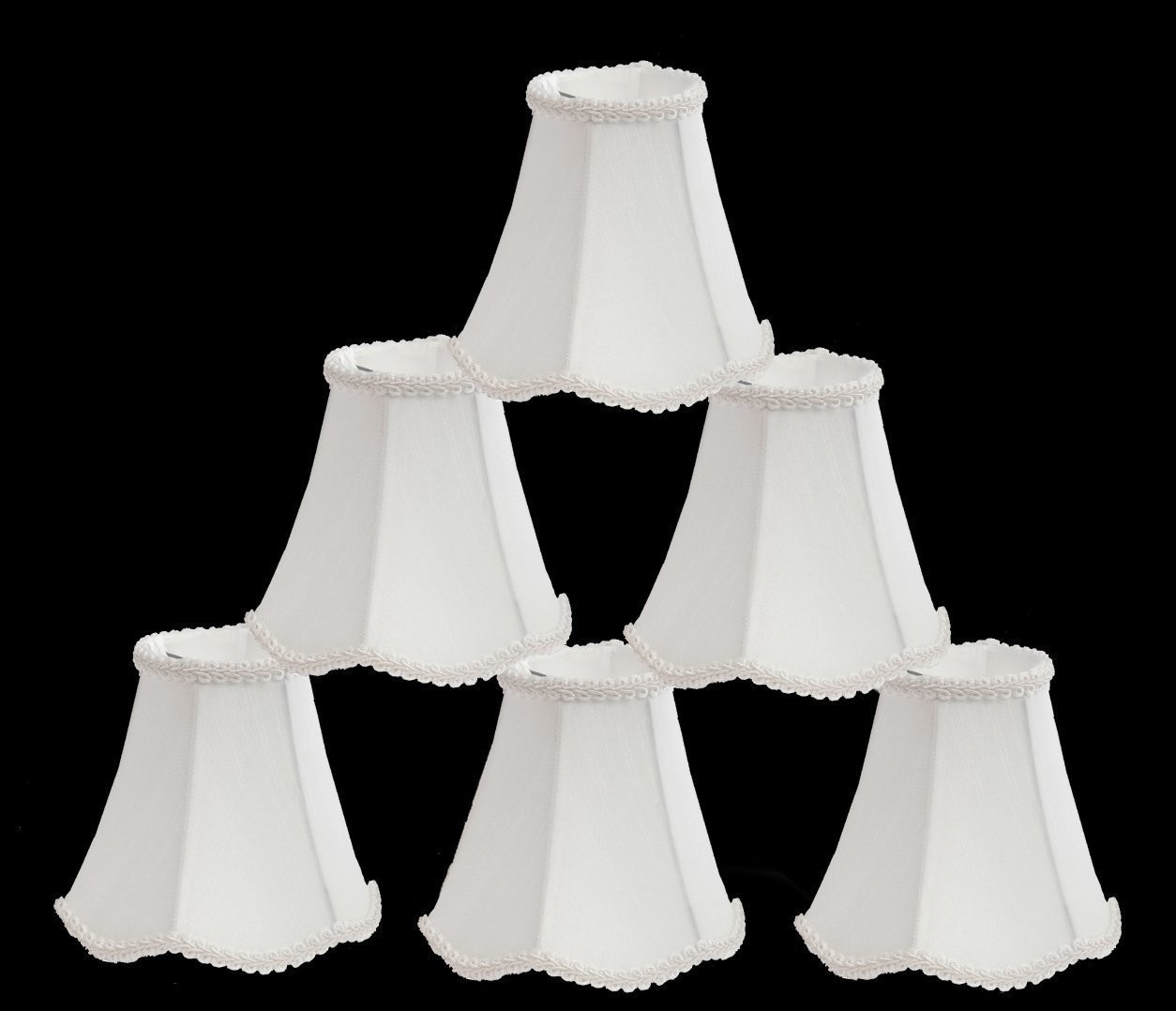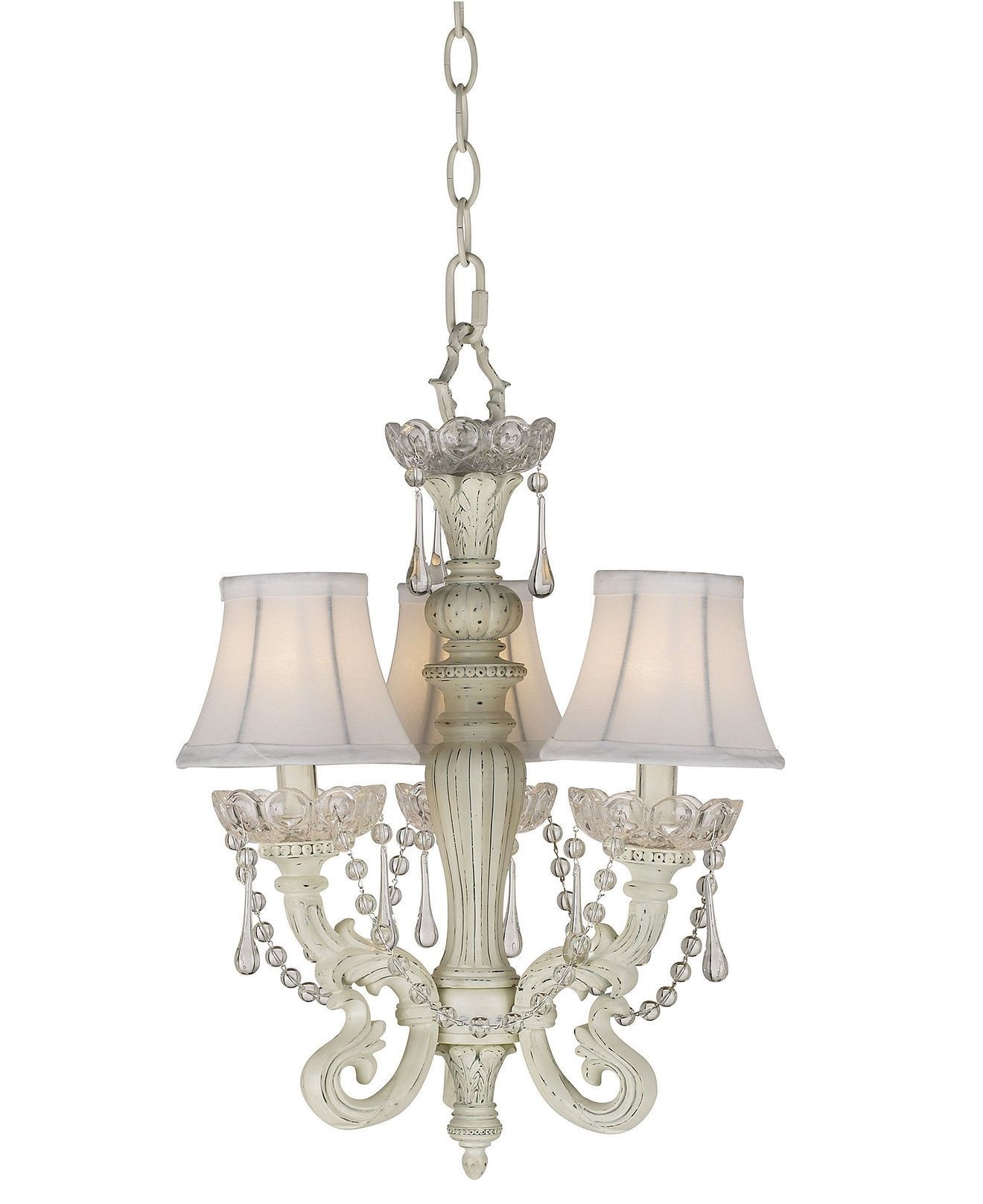 Essentials 3 Light Chateau Mini Chandelier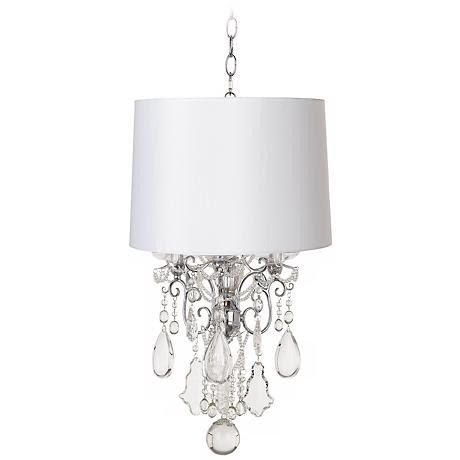 Belle of the Ball Off-White Designer Shade Mini Chandelier - 15/16 inches wide lamps plus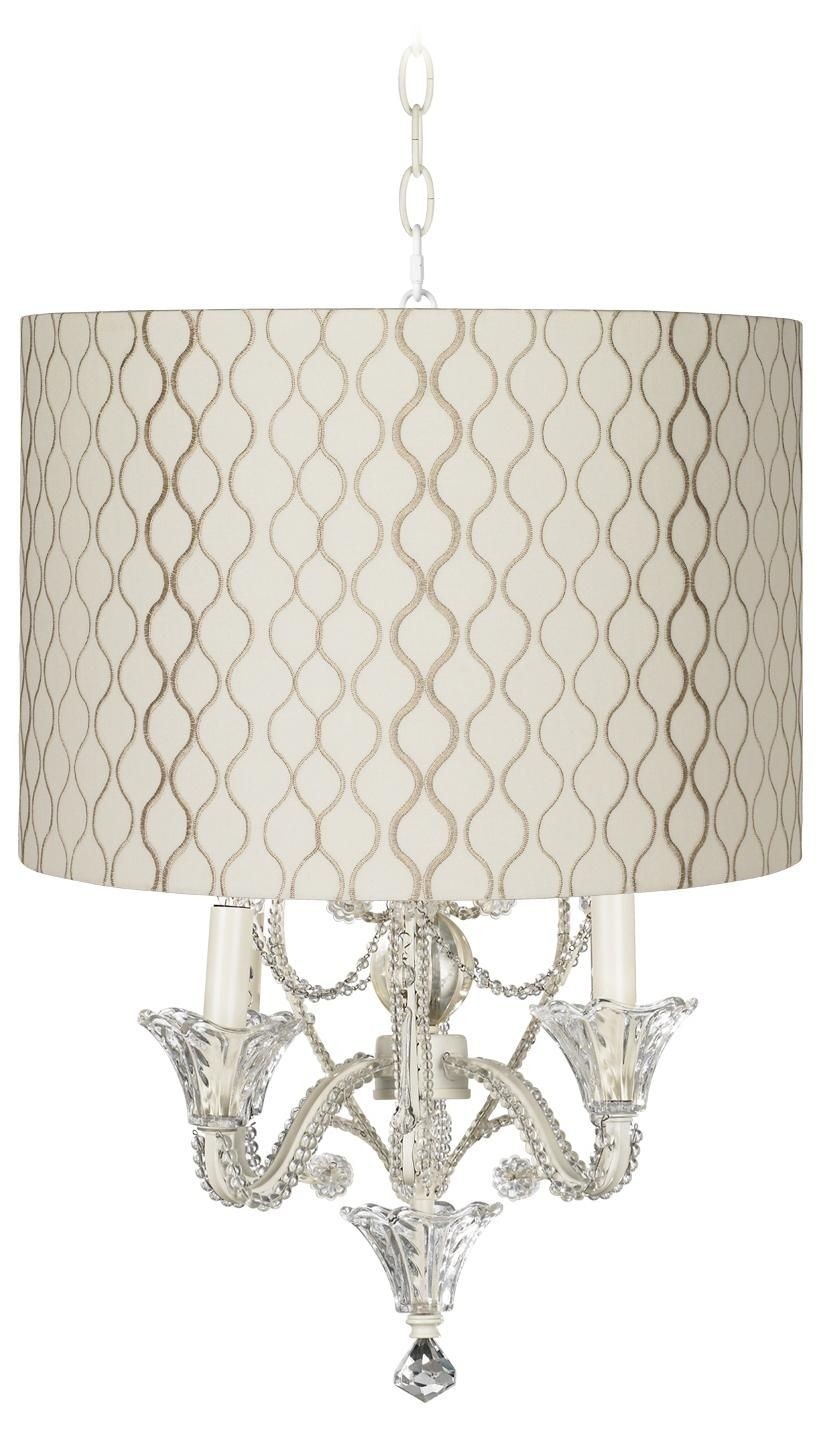 all products lighting lamps lamp shades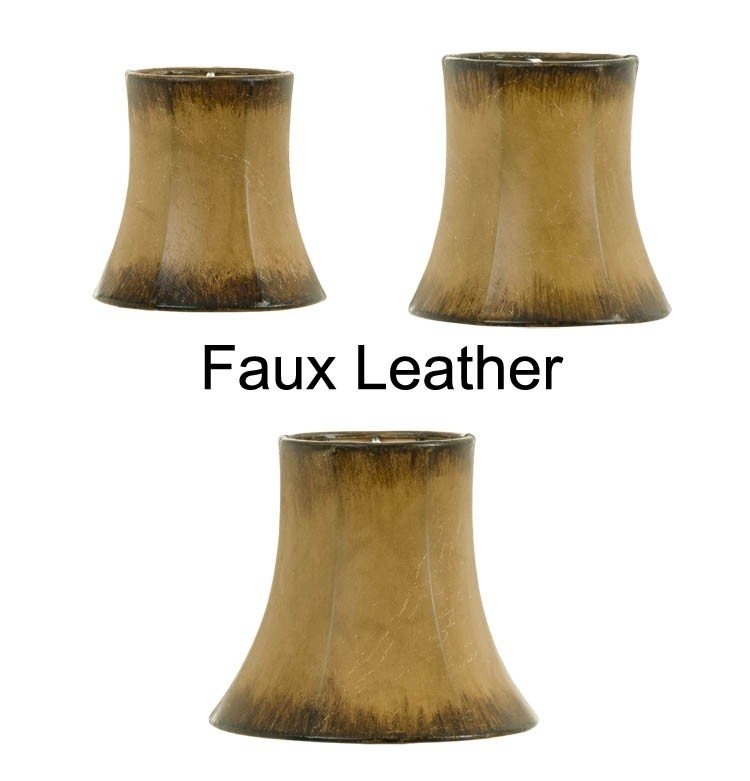 Chandelier Shade Mini Bell- Faux Leather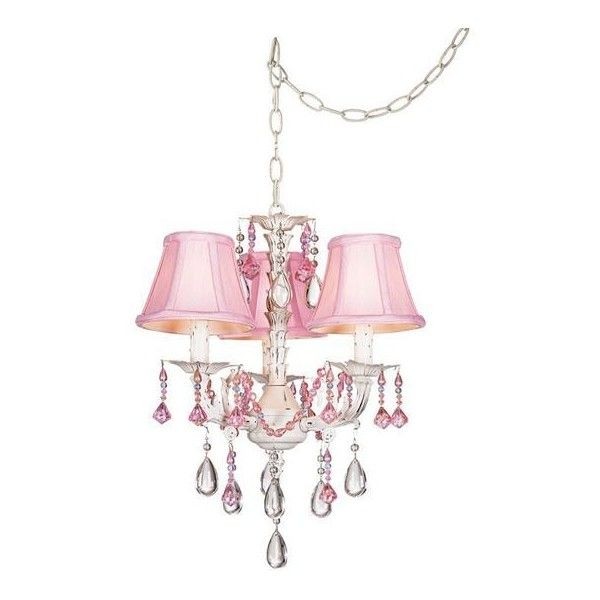 Pretty in Pink Chandelier - Lamps Plus great for in the granddaughters room!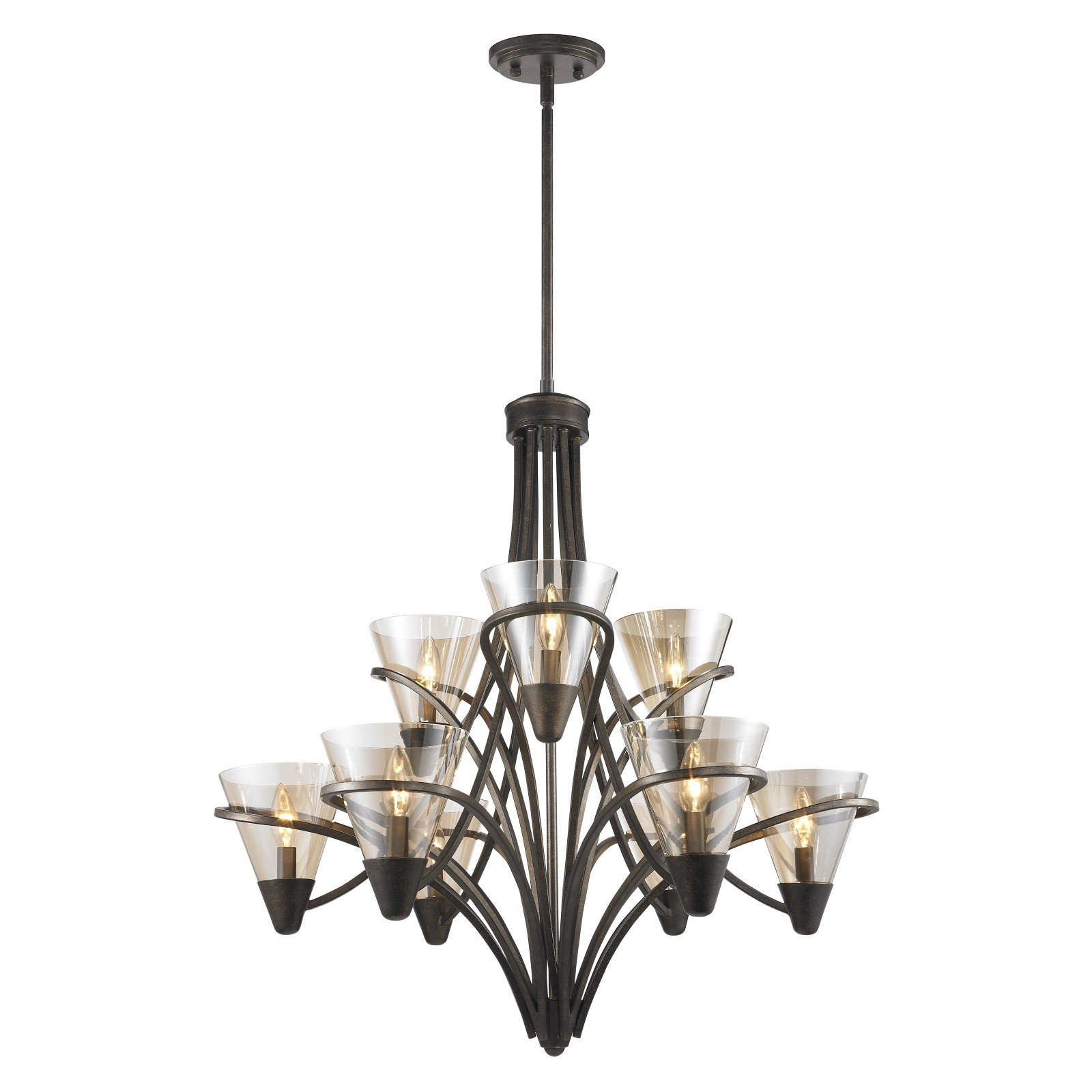 Small lamp shades for chandeliers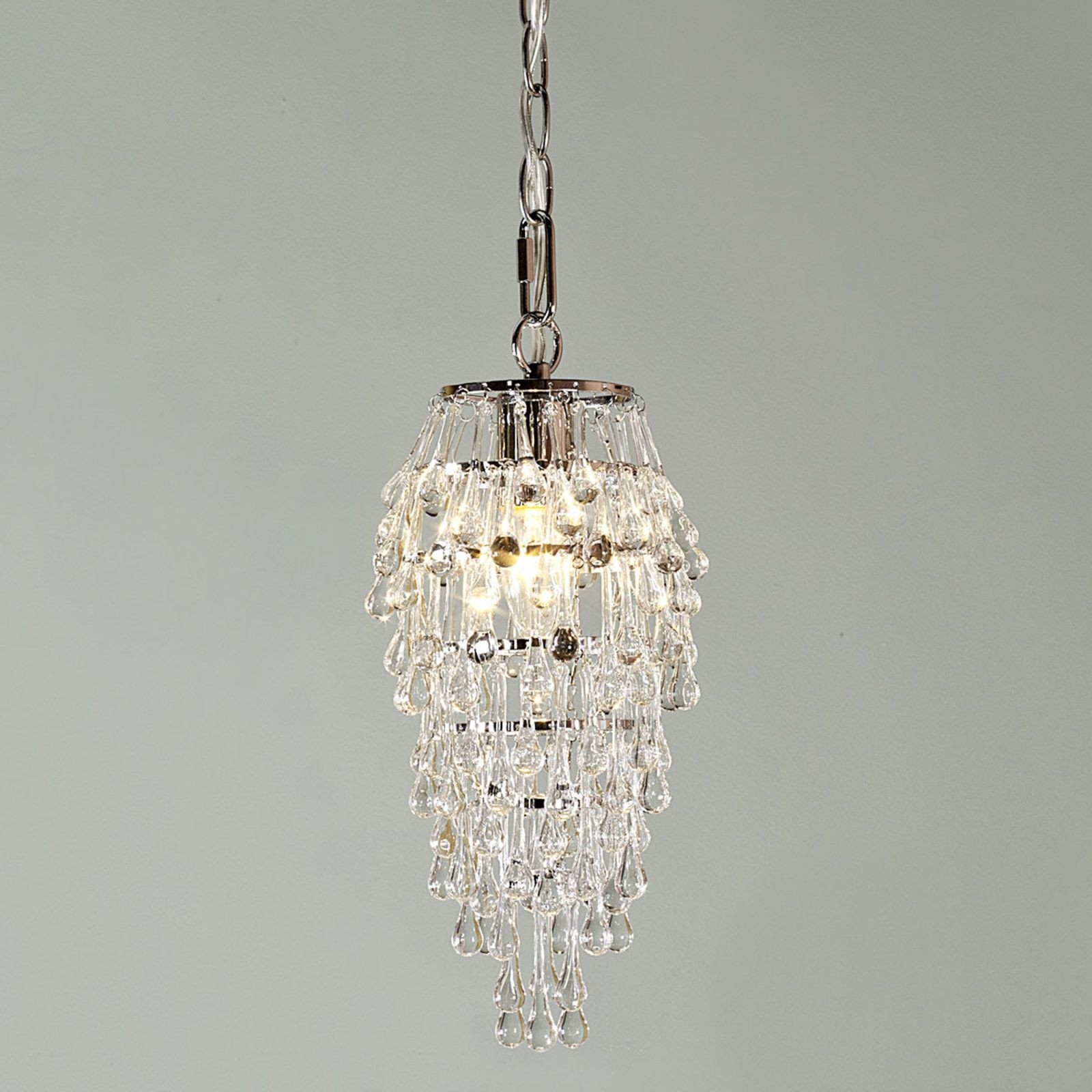 A cascade of clear raindrop shaped crystals make this ceiling pendant look like a flood of light. Simple chrome frame makes the whole more contemporary in appearance. The chandelier is rather small, being though an impressive mini decor accent.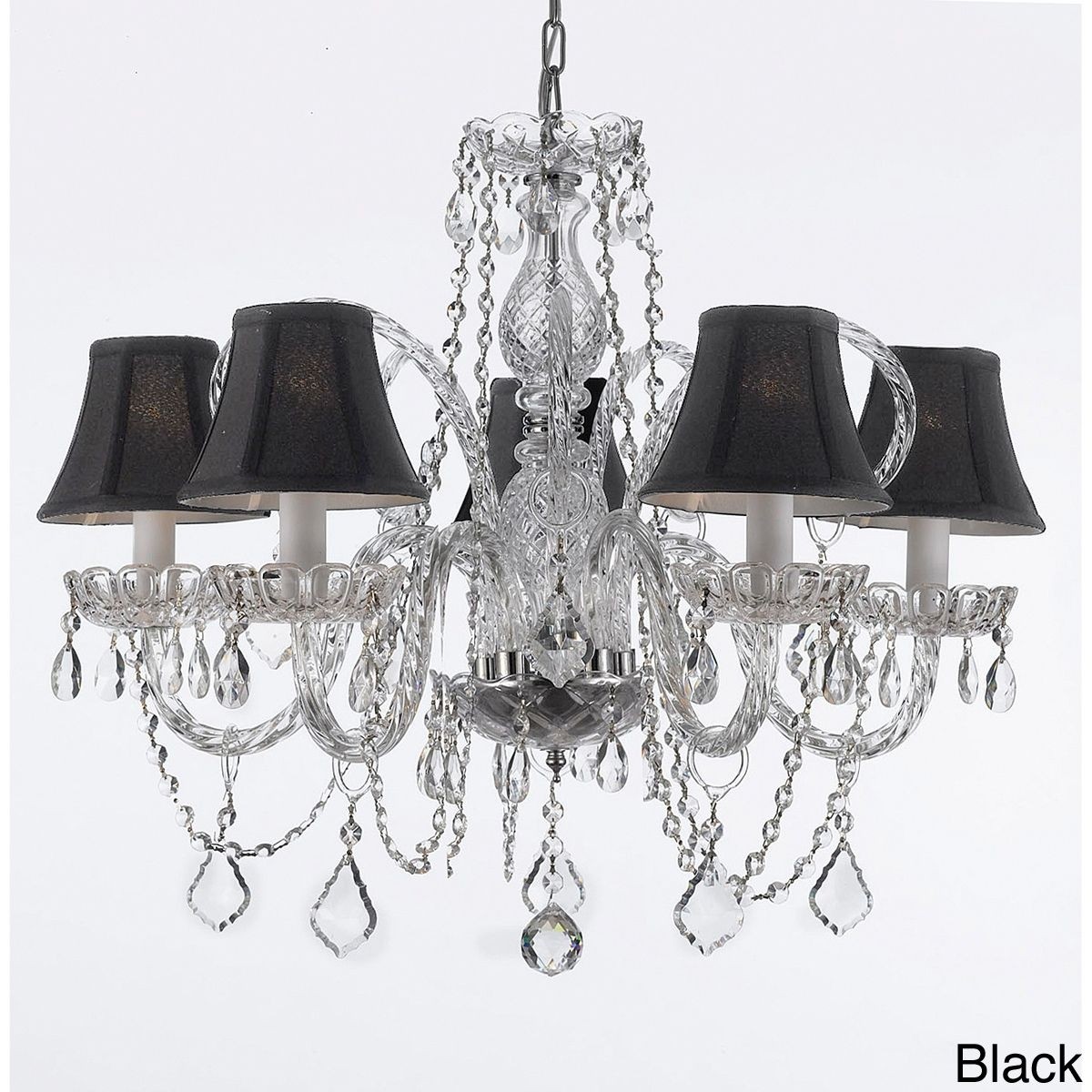 This beautiful chandelier is decorated with 100-percent crystal that captures and reflects the light of the candle bulbs, each resting in a scalloped bobache. This beautiful chandelier is finished with five fabric shades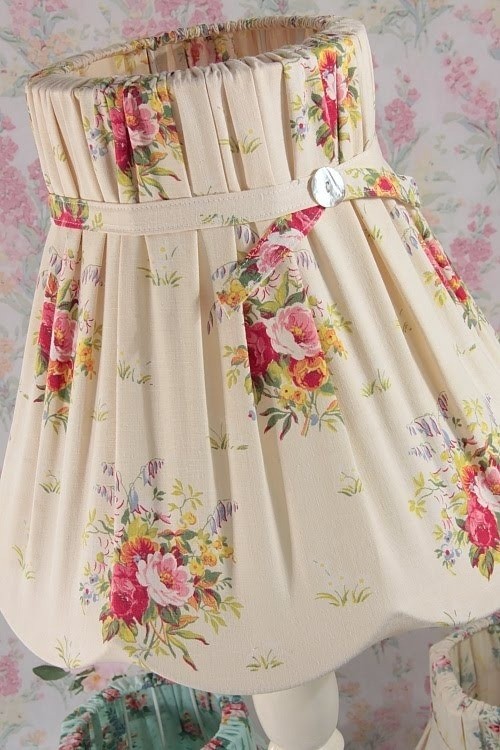 Made from the finest quality French textiles, this chandelier shade is a nice choice for your lamp, making it look much more charming and sophisticated and adding ample amounts of warmth to your room.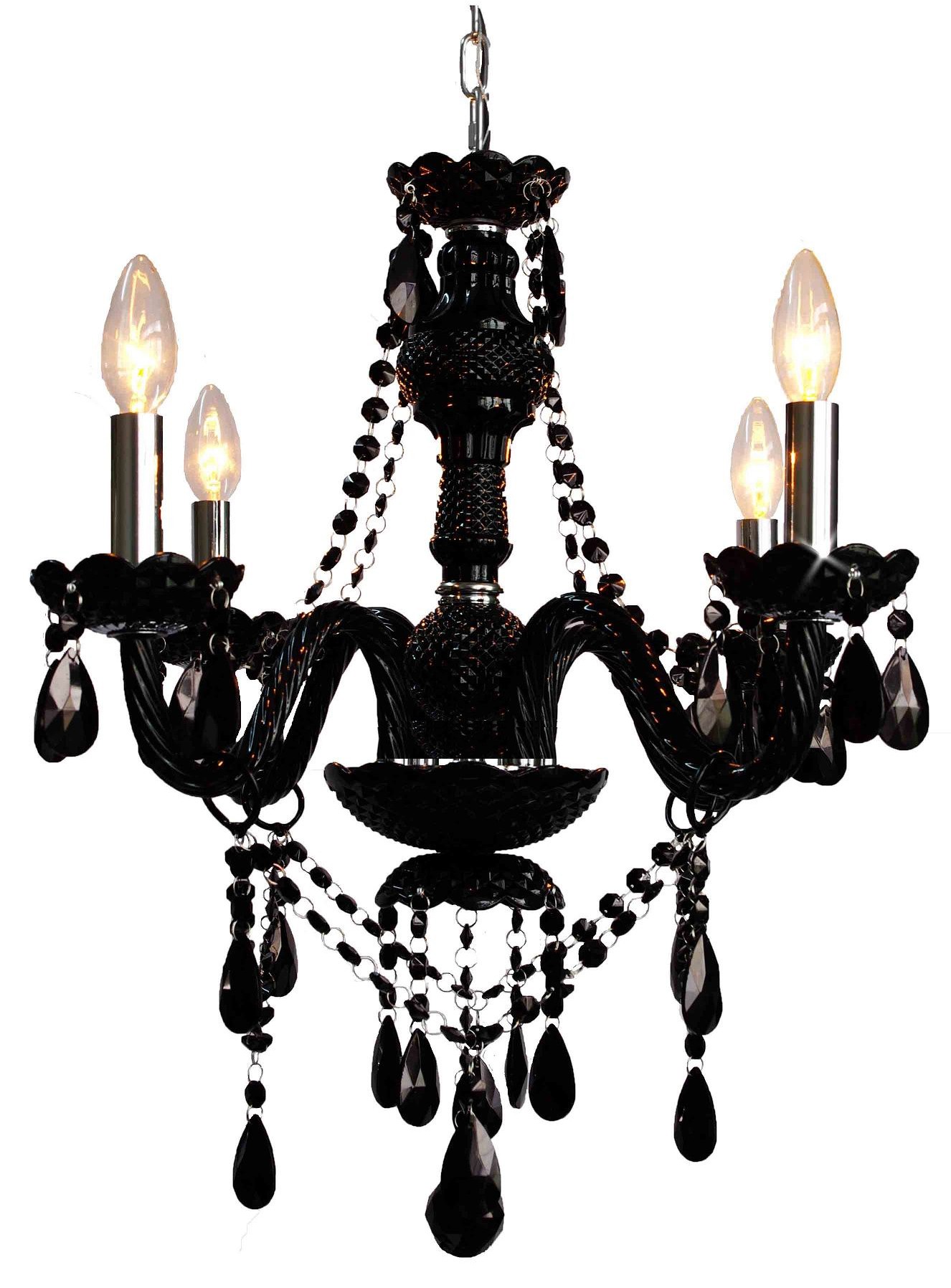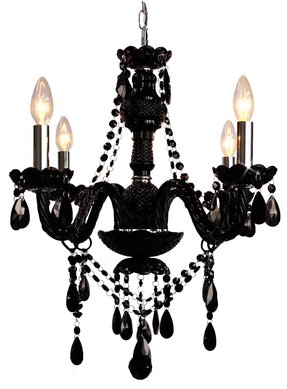 US $129.20 New in Home & Garden, Lamps, Lighting & Ceiling Fans, Chandeliers & Ceiling Fixtures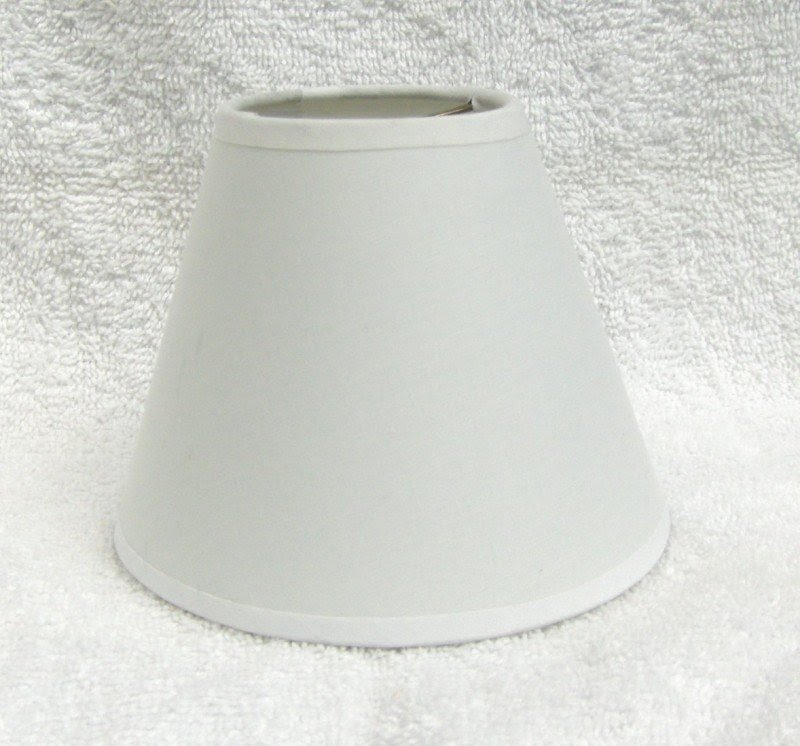 White MUSLIN Mini Chandelier Lamp Shade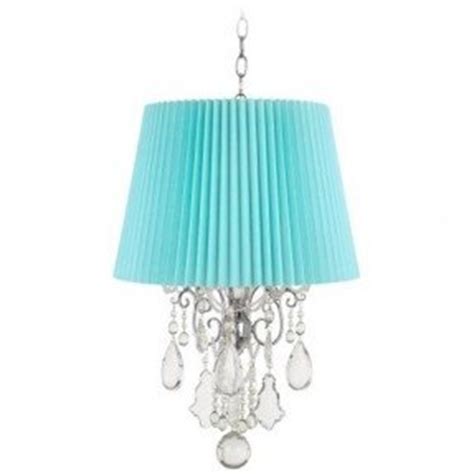 A beautiful interior accent: mini chandelier with a cascade of crystal beads of varied shapes, dangling from a silver chrome frame. Classically shaped empire shade is pretty unique thanks to its extraordinary color: sky blue.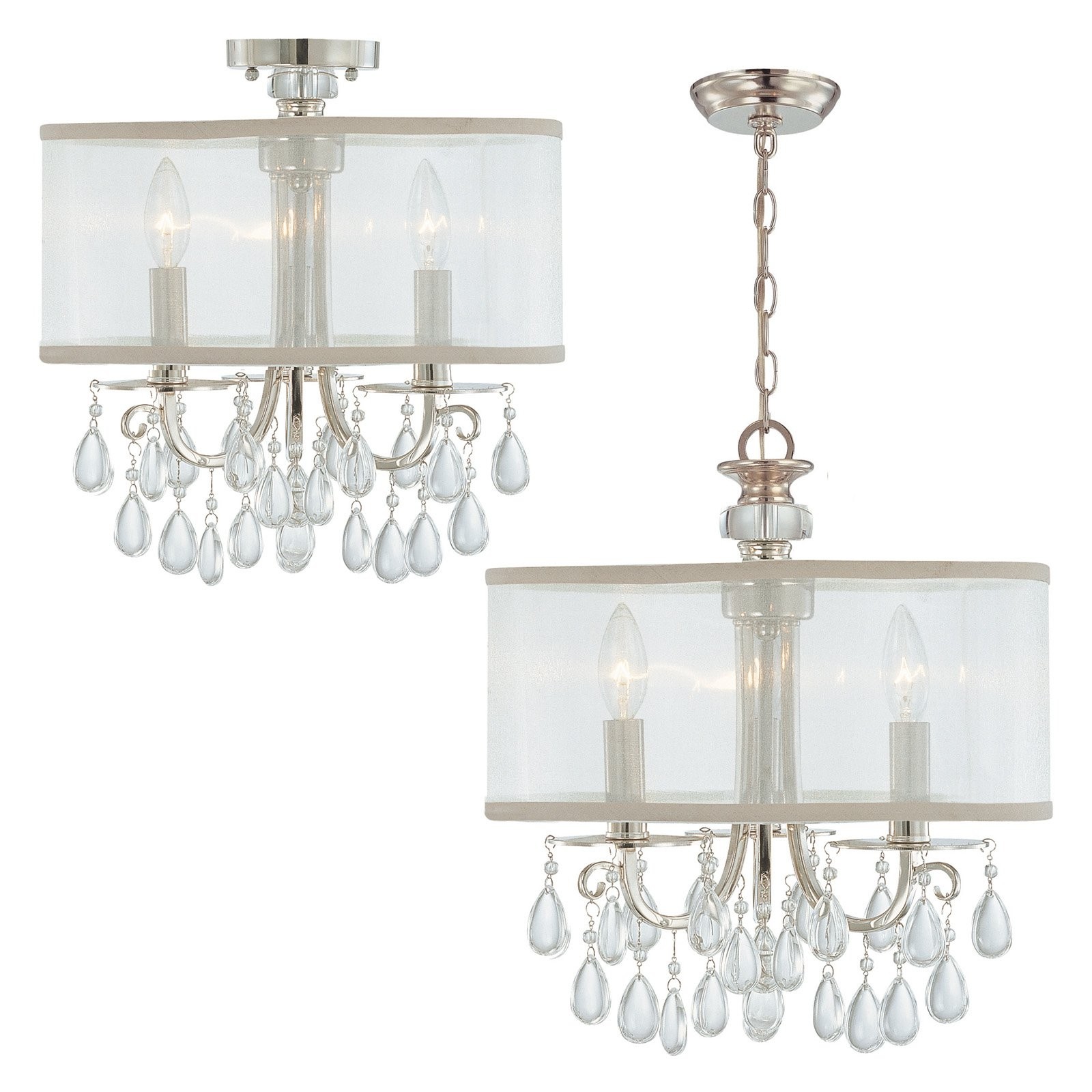 Crystorama Lighting Group 5625 5 Light Crystal Chandelier from the Hampton Collection $550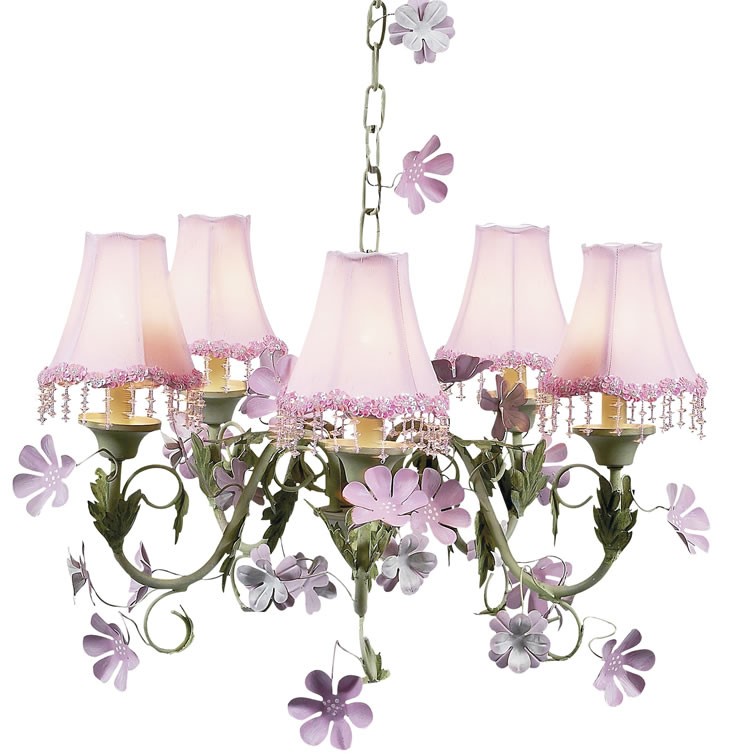 Leaf And Flower Pink And Green Five Light Mini Chandelier With Pearl Flower Pink Chandelie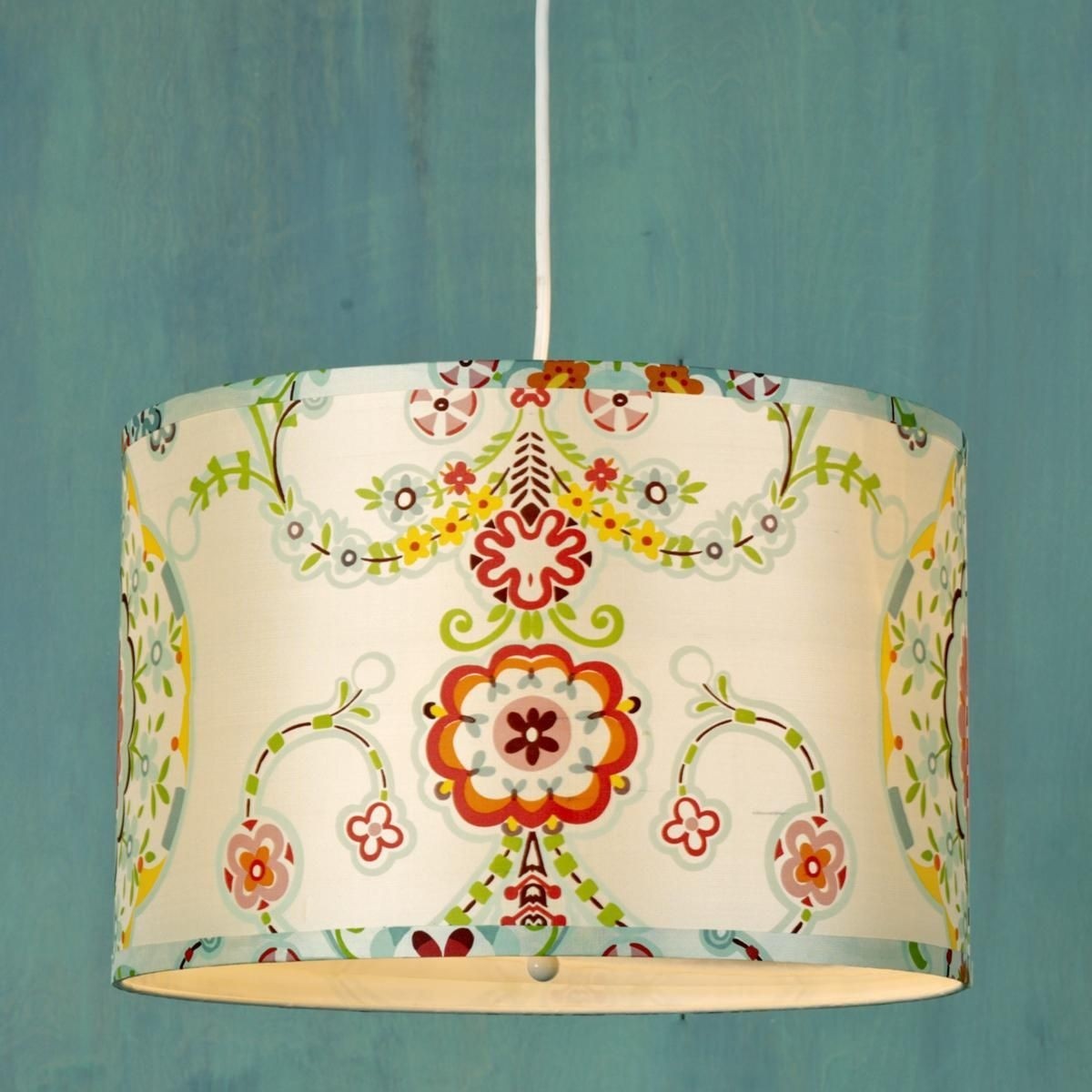 If I decided to find a chandelier shade that would be comparably charming to this one, I'd probably have to seek for long! The cutest characteristics of this drum pendant lighting is its merry floral pattern inspired by folk art.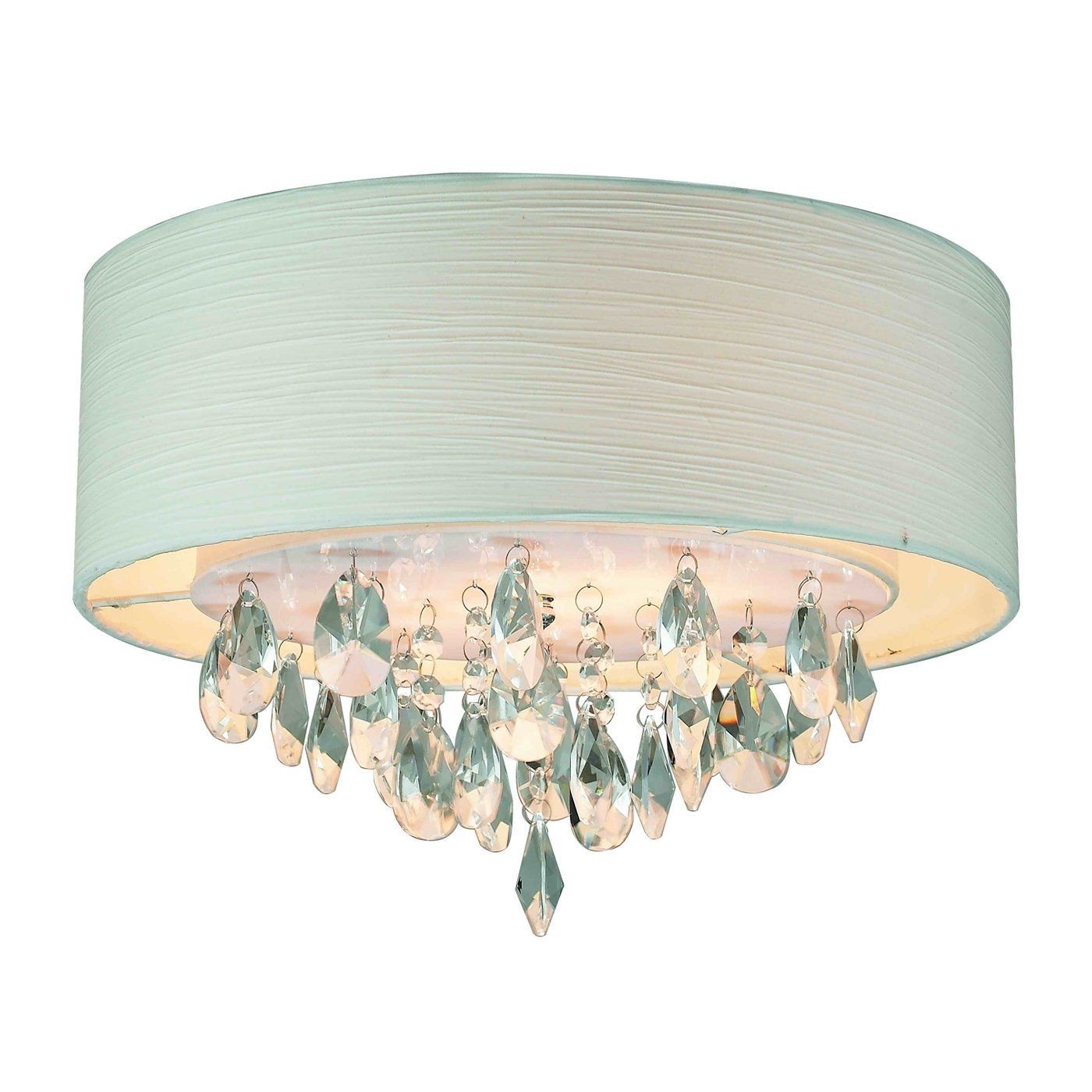 The unique chandelier made of two specific parts. First of them is a fabric shade in robin's egg blue color. The second, and more compelling part is a lot of pendant Swarovski crystals shining under the lamp. Beautifully lightens the room.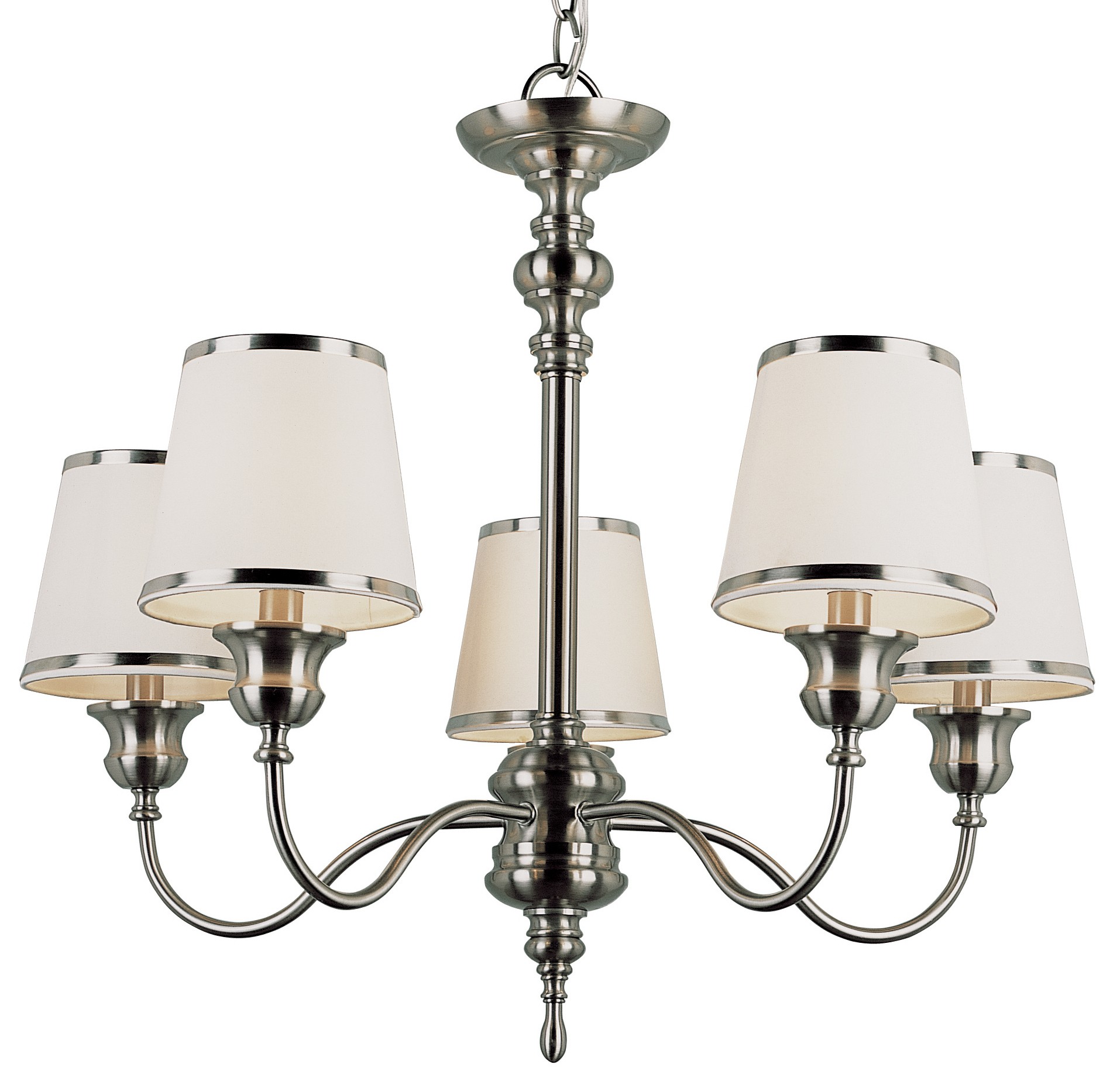 Small Lamp Shades For Chandeliers – HomesFeed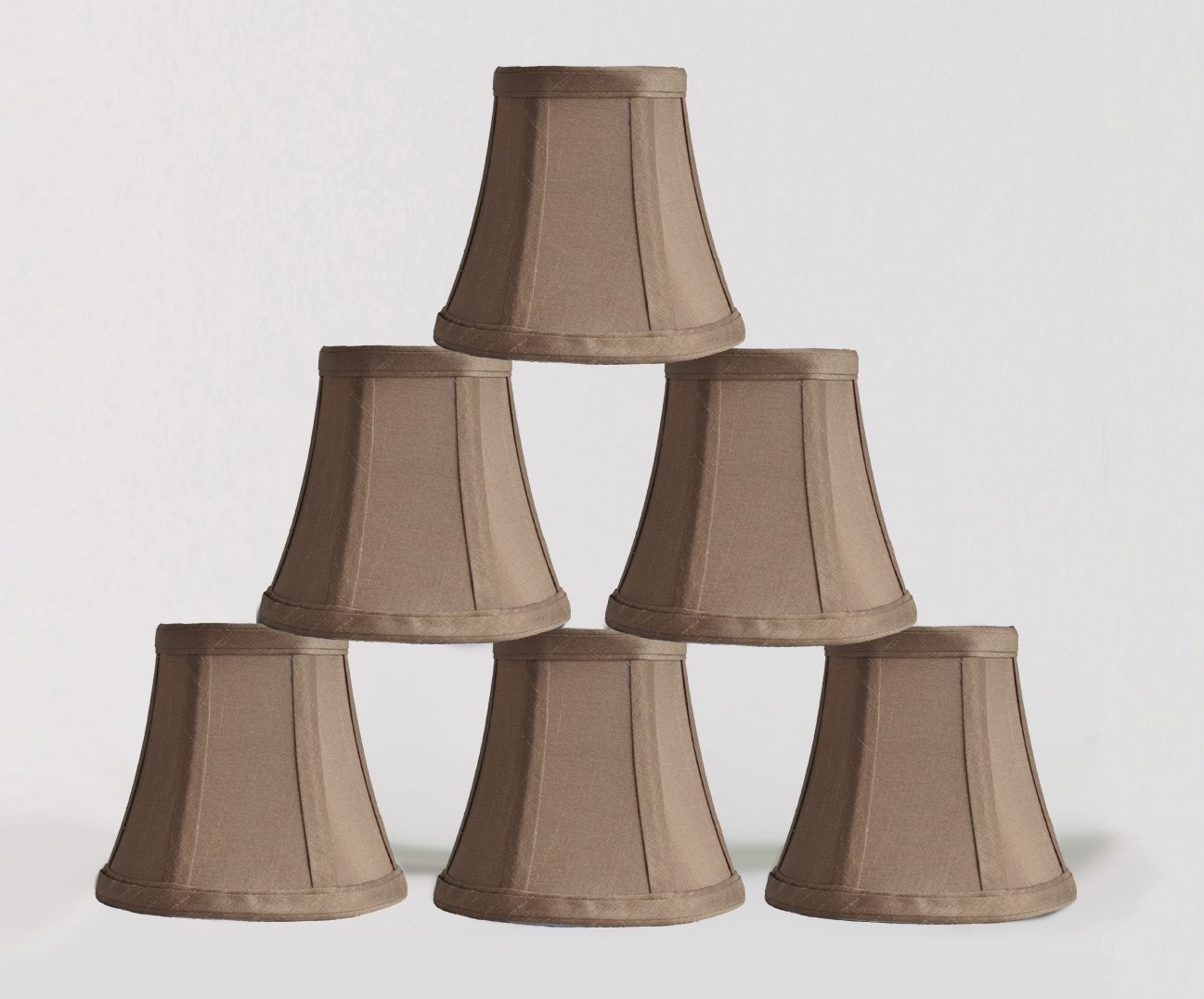 Urbanest 1100463c Set of 6 Chandelier Mini Lamp Shades 5 ...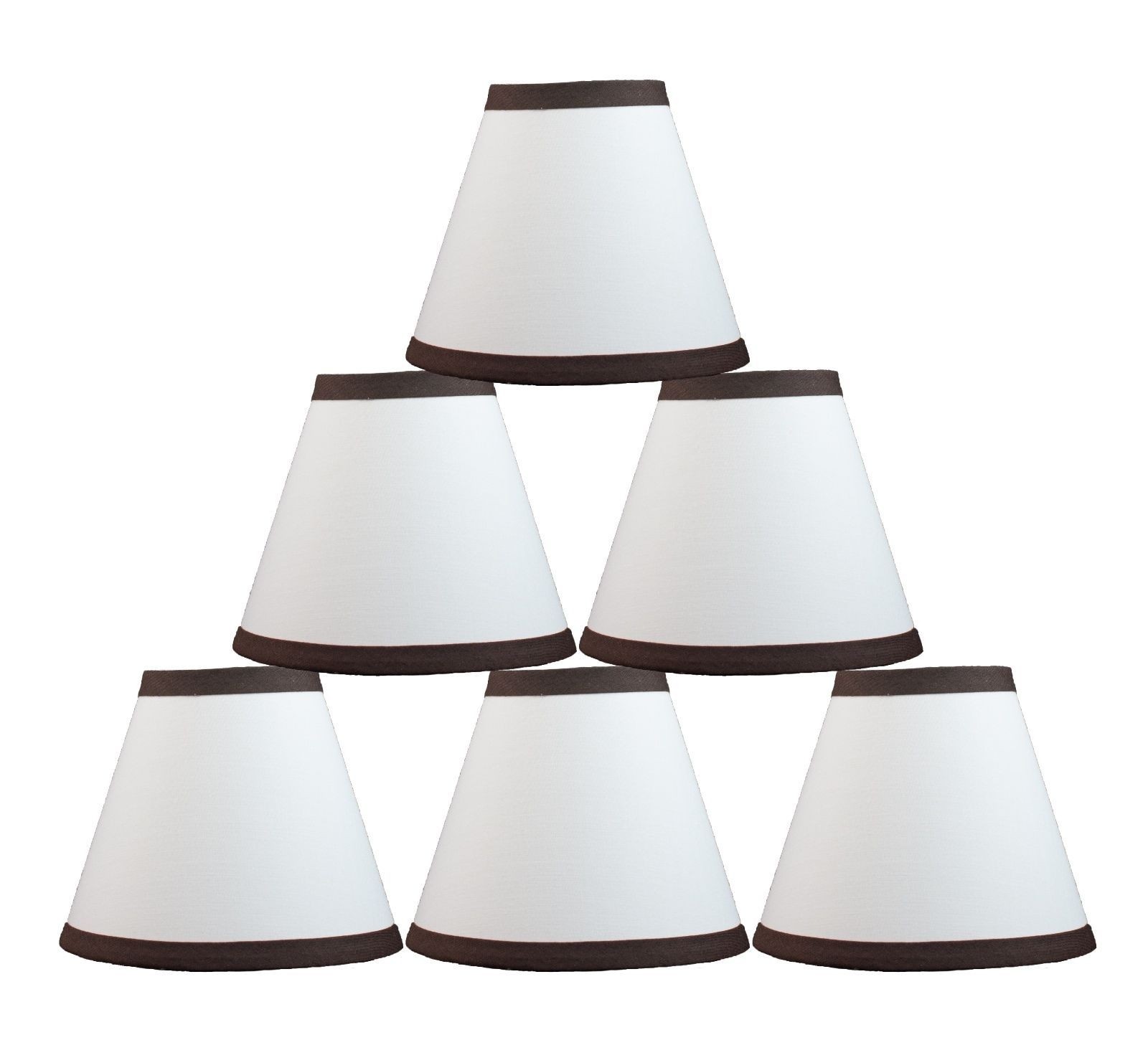 Urbanest White Cotton w/ Coffee Trim Chandelier Mini Lamp ...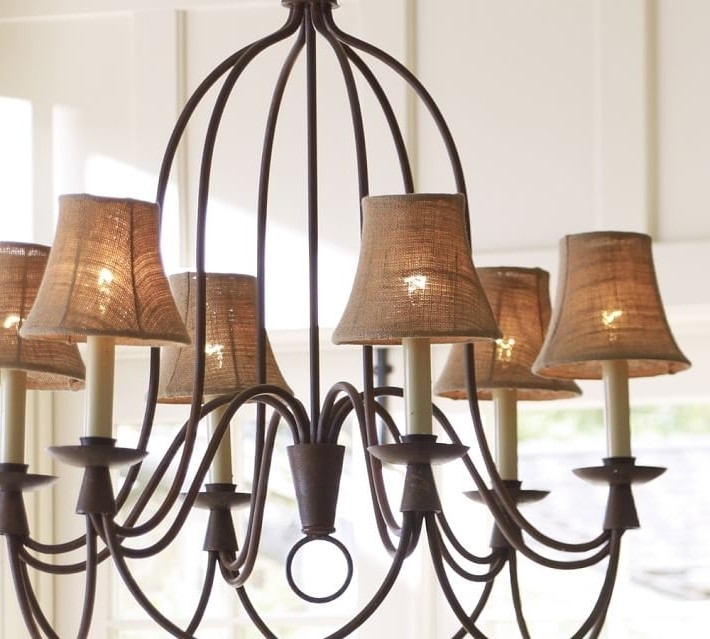 10 Best Ideas of Small Chandelier Lamp Shades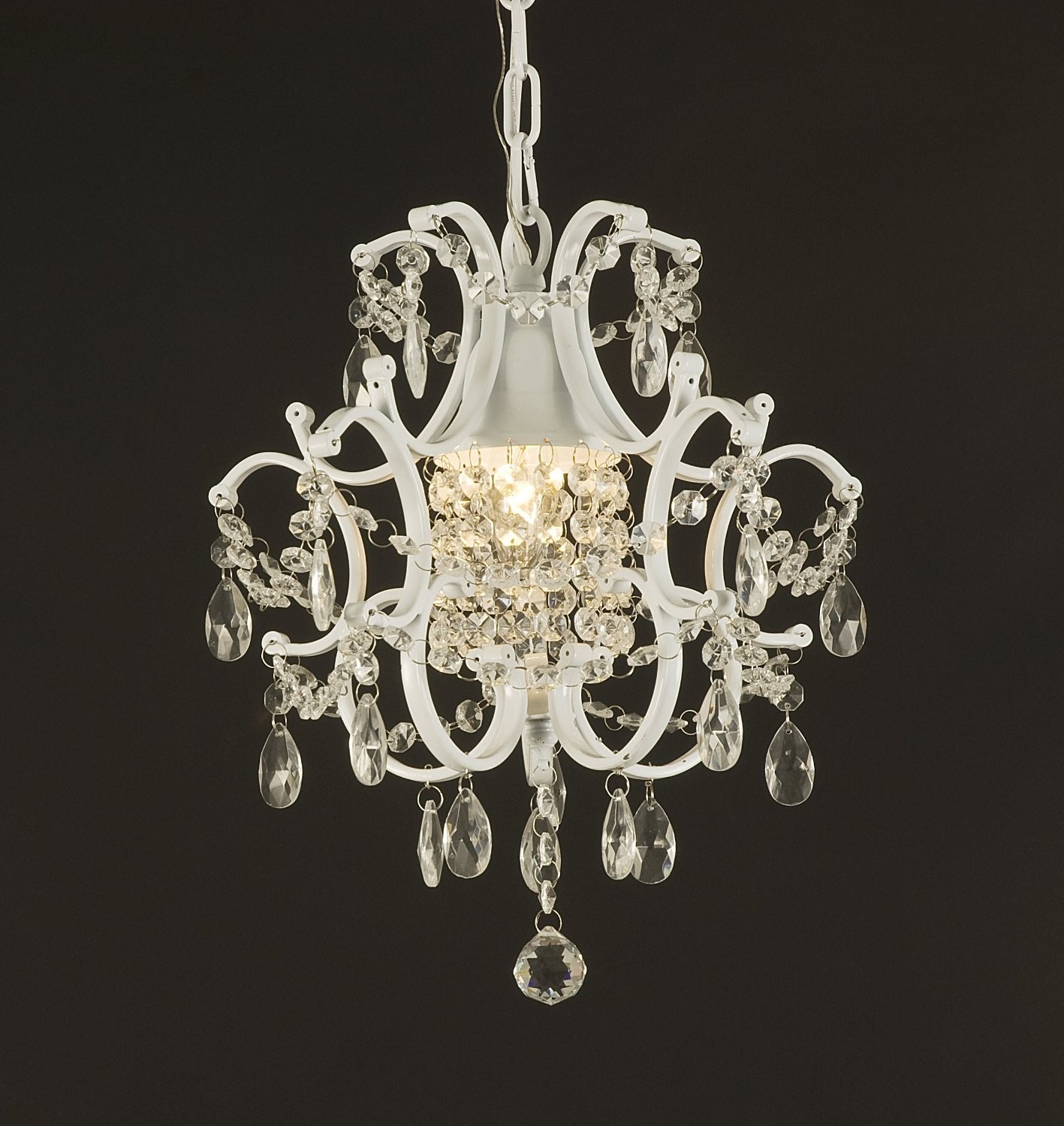 Small Lamp Shades For Chandeliers – HomesFeed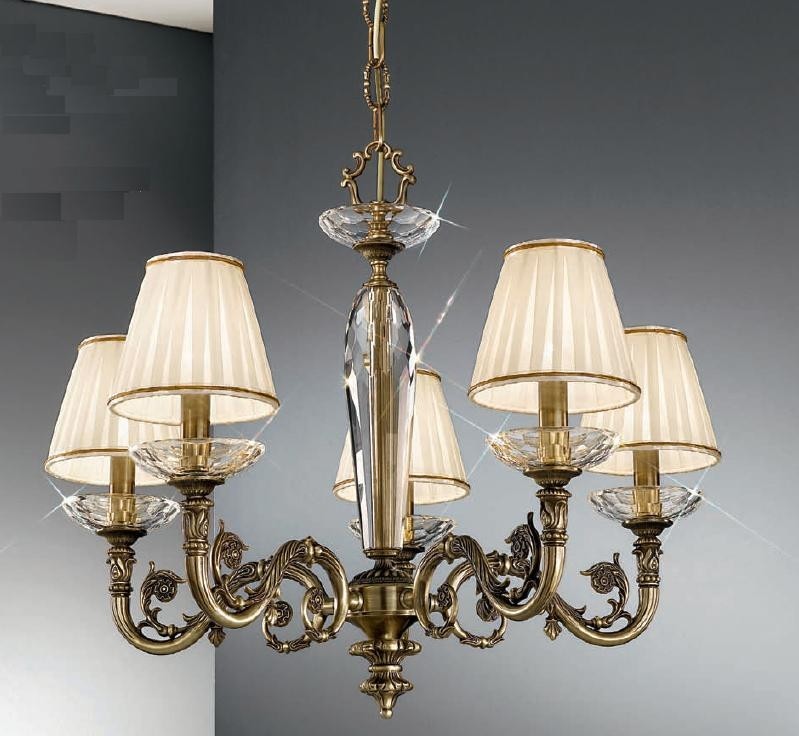 Chandelier Lamp Shades Mini Burlap : Lovely Chandelier ...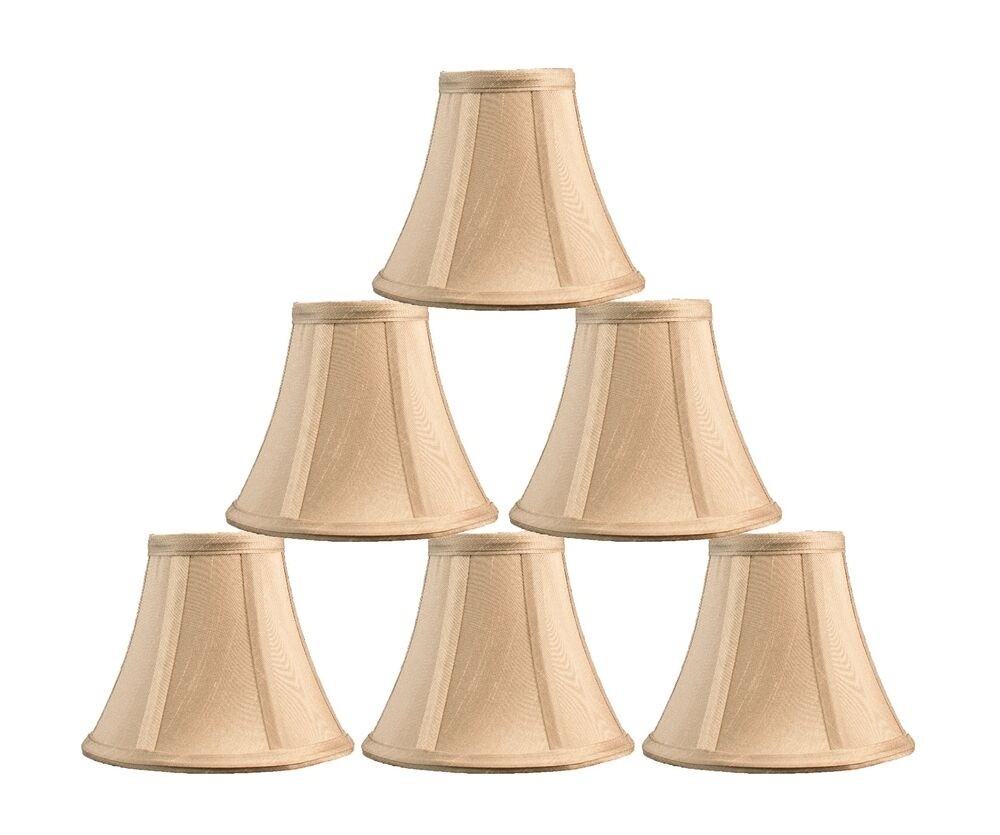 Urbanest Chandelier Mini Lamp Shade,Softback Bell,Silk,3 ...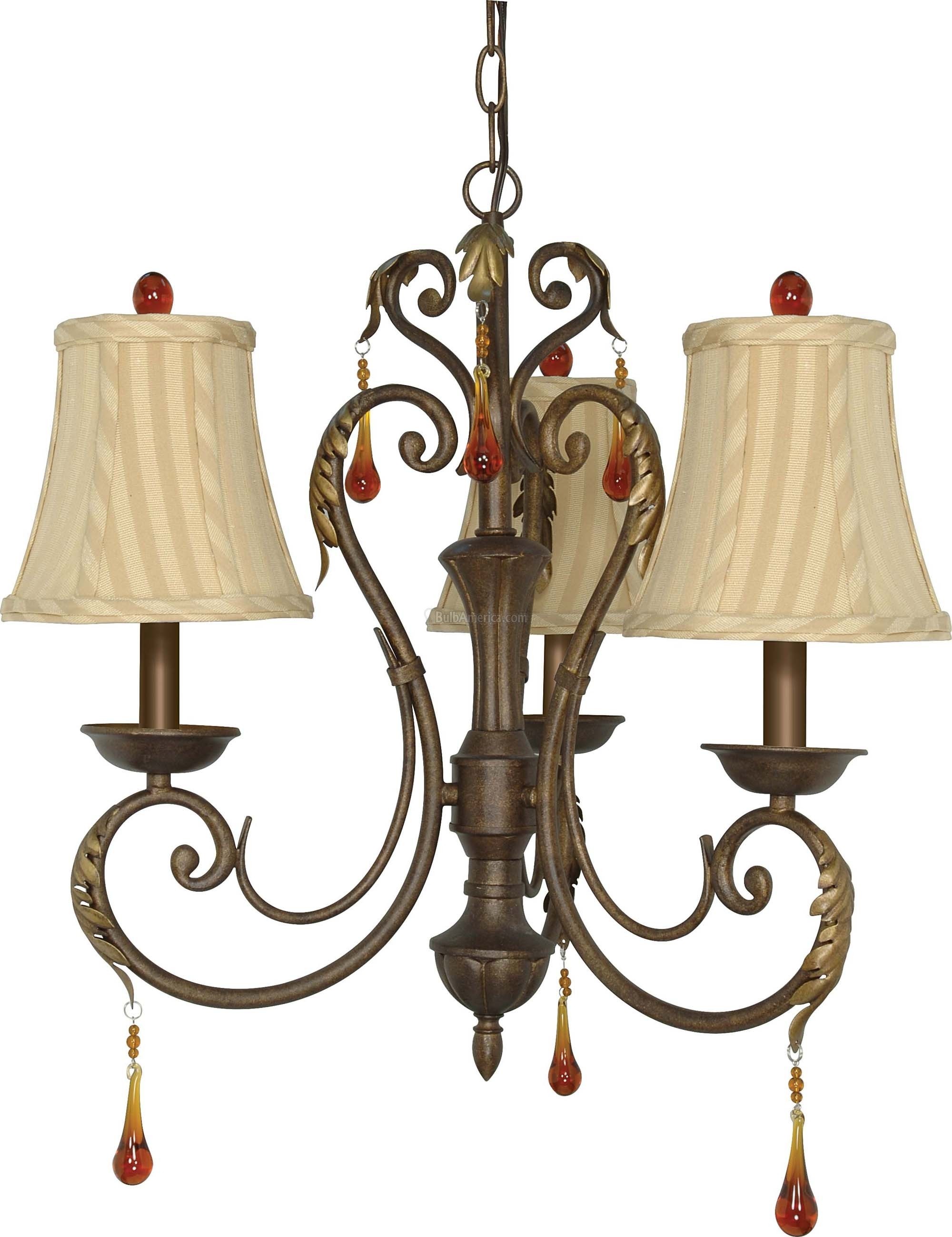 Small Lamp Shades For Chandeliers – HomesFeed