Many pieces of furniture are purported to be excellent space-savers that are also lovely to look at. Few reach these expectations; however, corner bookcases do.
These bookcases are wedge-shaped instead of the traditional rectangular shape of a bookcase so that they easily slide into the 90˚corner of any room. Perfect for kitchens, nurseries, rec rooms, and libraries, corner bookcases are an excellent way to combine form and function.
Corner bookcases are an excellent way to reflect your style while at the same time, saving space. The corners of your house are dead space, but they don't have to be.
A corner bookshelf uses up this dead space while displaying books and keepsakes without adding more bulk. Corner bookcases come in several different shapes and styles and pair excellently with most furniture.
Here are some things you should know as you style your corner bookcase. For inspiration, browse the selection of styles and designs of corner bookshelves at Foter.com.
Shelves That Can Stand-Alone
Two of the types of corner bookcases that you can get are stand-alone and built-in. The stand-alone types are useful because they can be moved easily and are adaptable to many corners of your home.
The one detriment of a stand-alone bookcase is that it still takes up space. Since it isn't directly built into the structure's walls, these types of bookcases jut out, which, if your primary goal is to save space, doesn't help you.
The stand-alone corner bookcases tend to be sturdier than floating shelving units that fit into corners, however, as they have a strong base to support more weight. Many stand-alone corner bookcases also come with anti-tip hardware so you can secure the unit to the wall.
Stand-alone corner bookshelves can come in metal or wood, rustic or modern. Some are triangular and go from a broad, sturdy base to a more delicate top. Some are a uniform size all the way up. Most will have a tripod configuration to push into the corner of a room quickly.
When you're looking for a corner bookcase for the dead space in your home, be sure to check the weight restrictions on the piece before loading it up with books and valuables.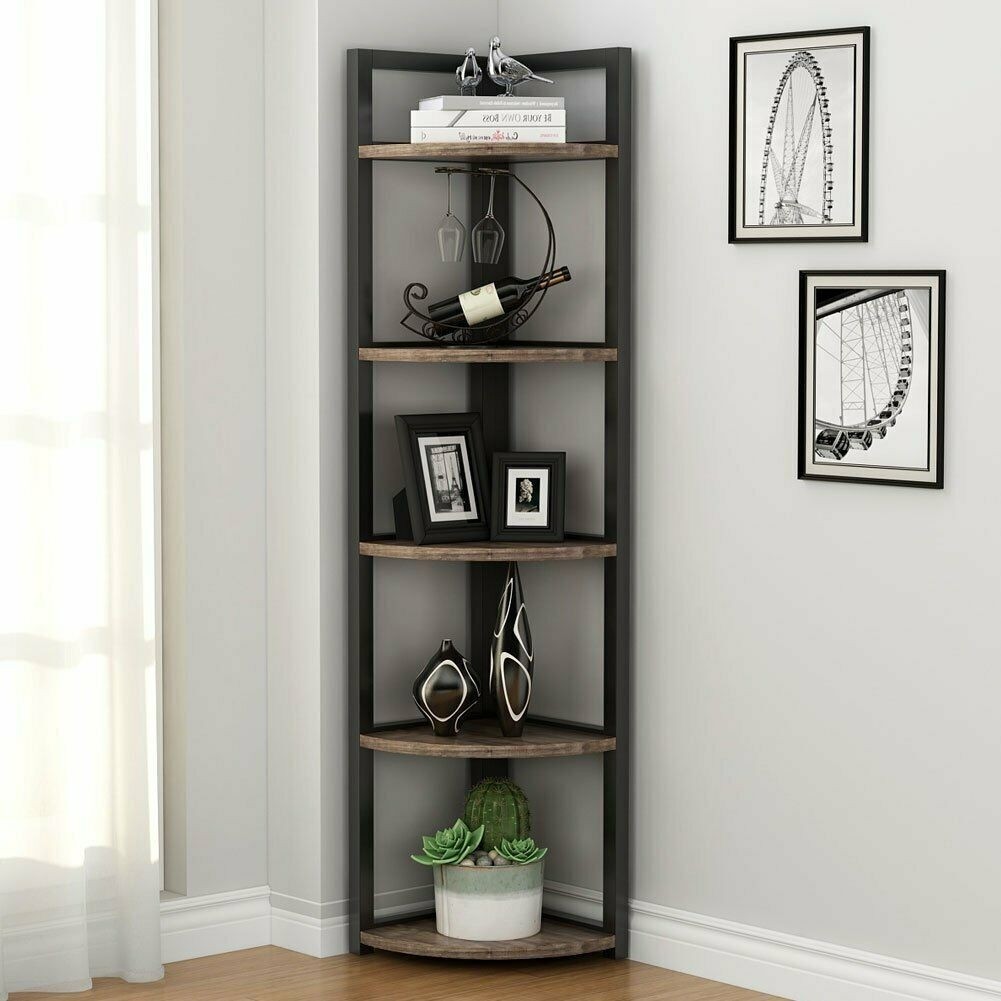 Shelves You Can Mount on the Wall
You can mount floating shelves on your walls to preserve space and add style. Most floating types of shelving are easy to install, and there are specially made ones that fit corners as well, with an angle to accommodate the 90˚turn.
As with any new bookshelf, make sure to check and double-check the weight load. You can install staggered shelves for a simple, modern aesthetic, or you can opt for a shadow-box style for art pieces.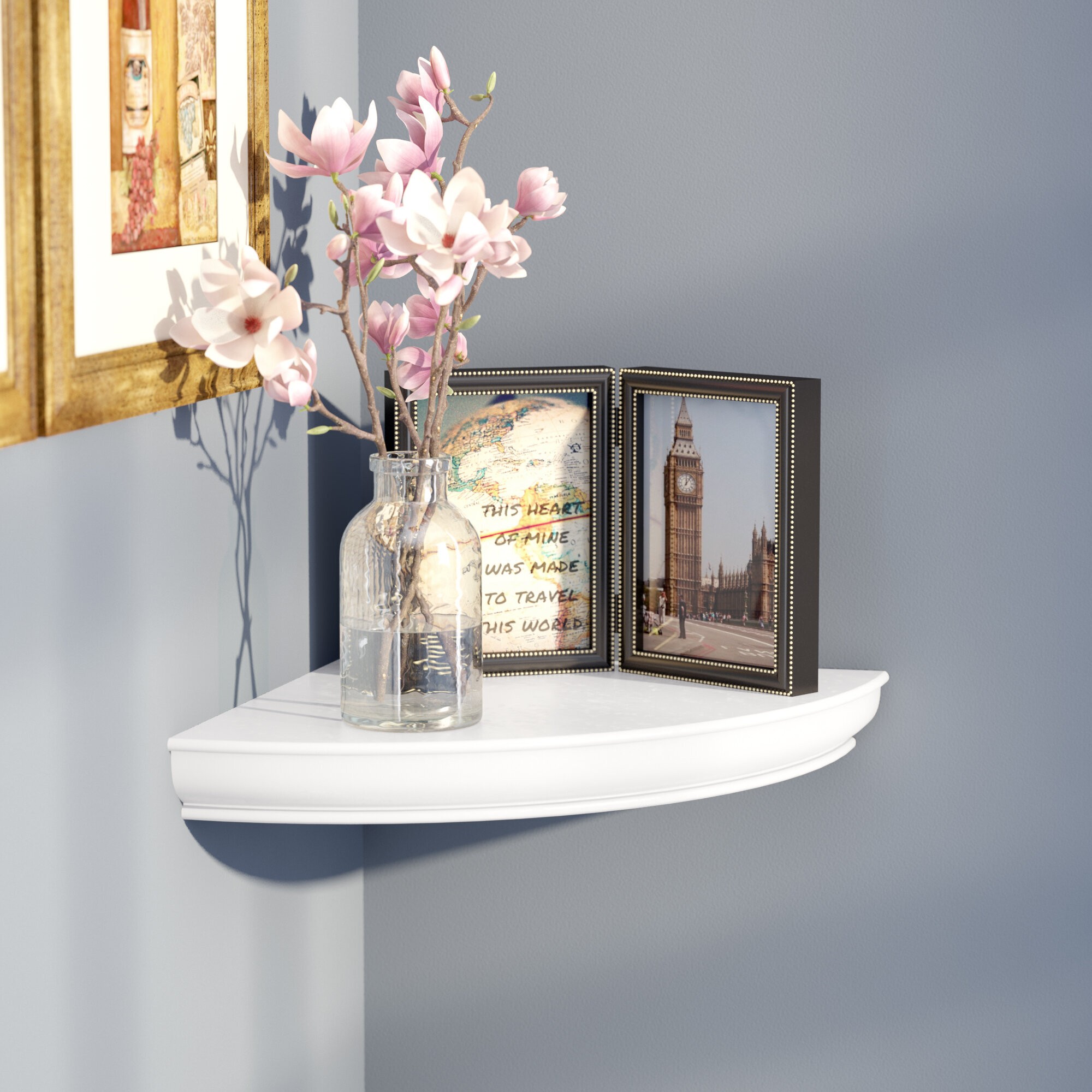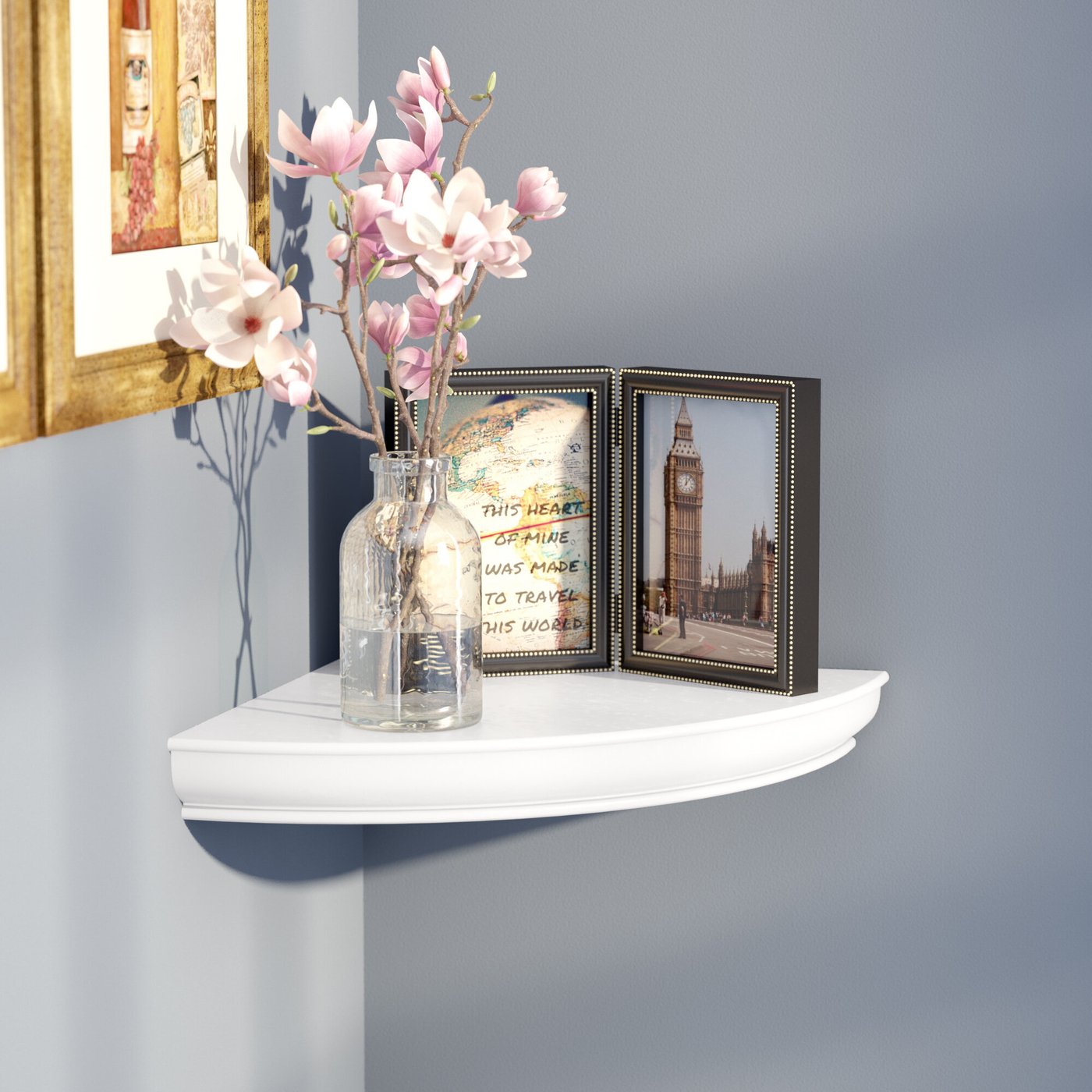 For a pop of color, choose a vibrant hue for your corner bookshelves, or keep them more muted in earth tones. One of the strongest assets of corner bookcases is that they're versatile.
Built-in Corner Bookcases
If you're building your home from scratch or undertaking an extensive renovation project, you can also opt for built-in corner bookcases.
These are shelves that are built directly into the wall. The ultimate space savers, a corner bookcase made of built-in shelves can stretch up to the ceiling, adding height and the illusion of more space to your room.
A built-in corner bookcase gives you the freedom to create an office space or reading nook from an otherwise unused corner of your house. Don't forget to get a wonderful library ladder to reach the top shelves.
Using the wall's depth, these types of bookcases don't take up as much space as stand-alone corner bookcases or mounted shelves.
Use Them For Storage
Corner bookcases are a great way to make the most of your space, and no hard or fast rule dictates that you must use them for books only.
For minimalist décors, you can use them to display choice pieces of art, one for each shelf. If you have a modern kitchen, consider using an industrial ladder-type bookcase for cookbooks up top and larger kitchen accessories like crockpots on the bottom shelves.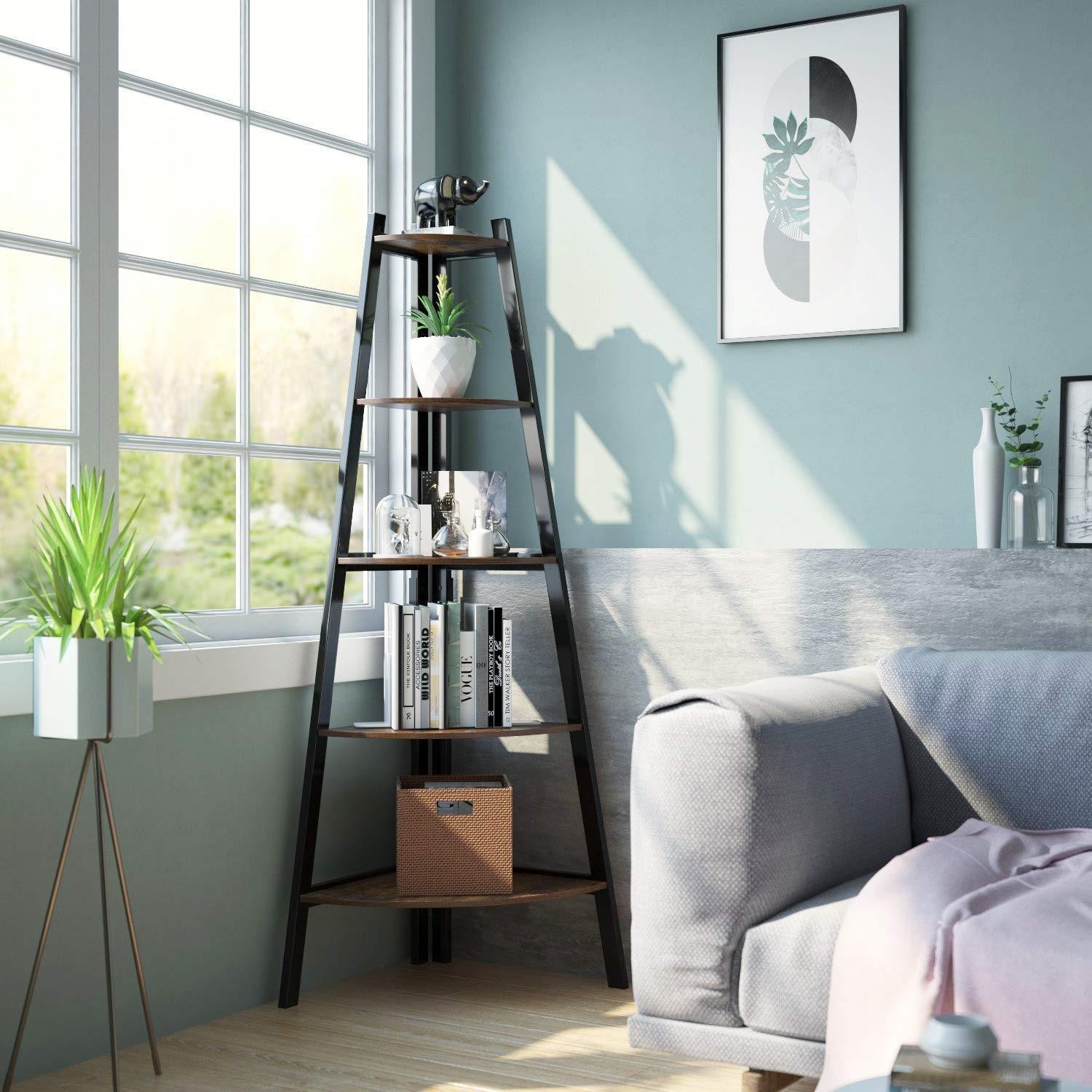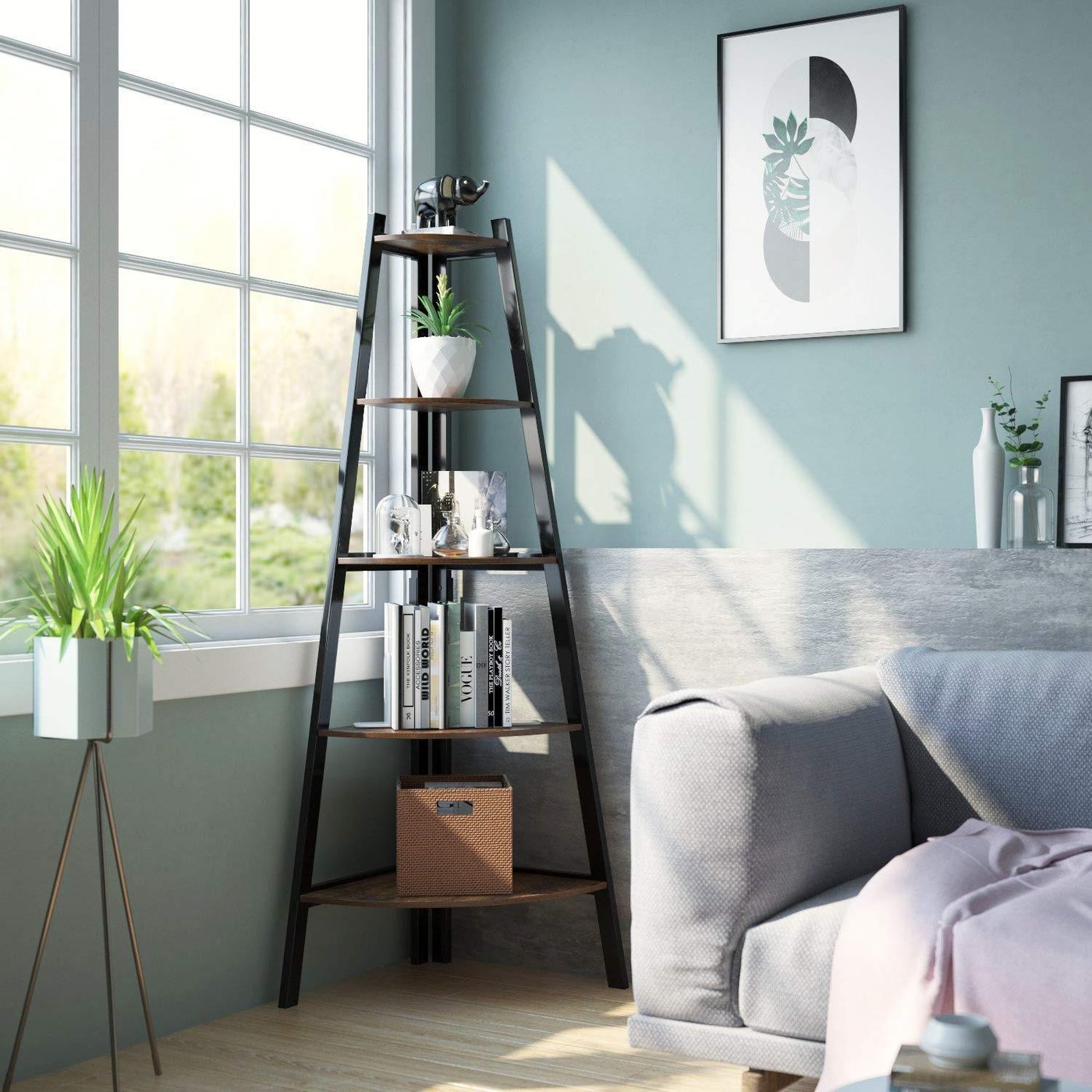 You can pack the shelves with books for living rooms or libraries, but you can also place keepsakes and treasures in them. Or, if you have too many books, consider a corner bookcase that stretches to the ceiling for optimal storage.
If you're using a corner bookcase in a more traditional, formal room, consider opting for two, especially if there's an impressive set of windows between them. A pair of corner bookcases, one on either side of bay windows that have books up to the ceiling makes a palatial impression.
Corner bookcases are an excellent use of space in a kid's room or nursery as they proved much-needed extra storage for toys, books, plushies, or cleaning materials. Especially if you have curious toddlers, a well-hung corner shelving unit can keep cleaning materials or other off-limits items out of the reach of even the savviest small one.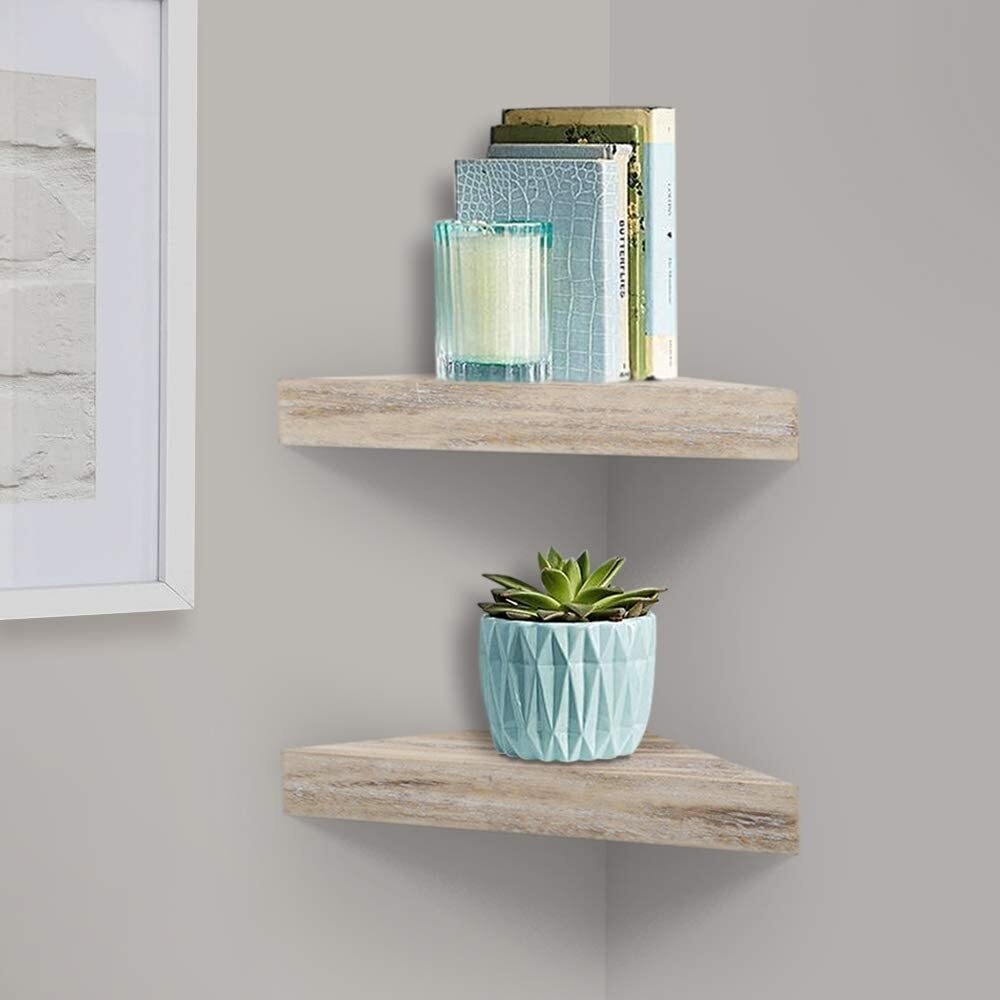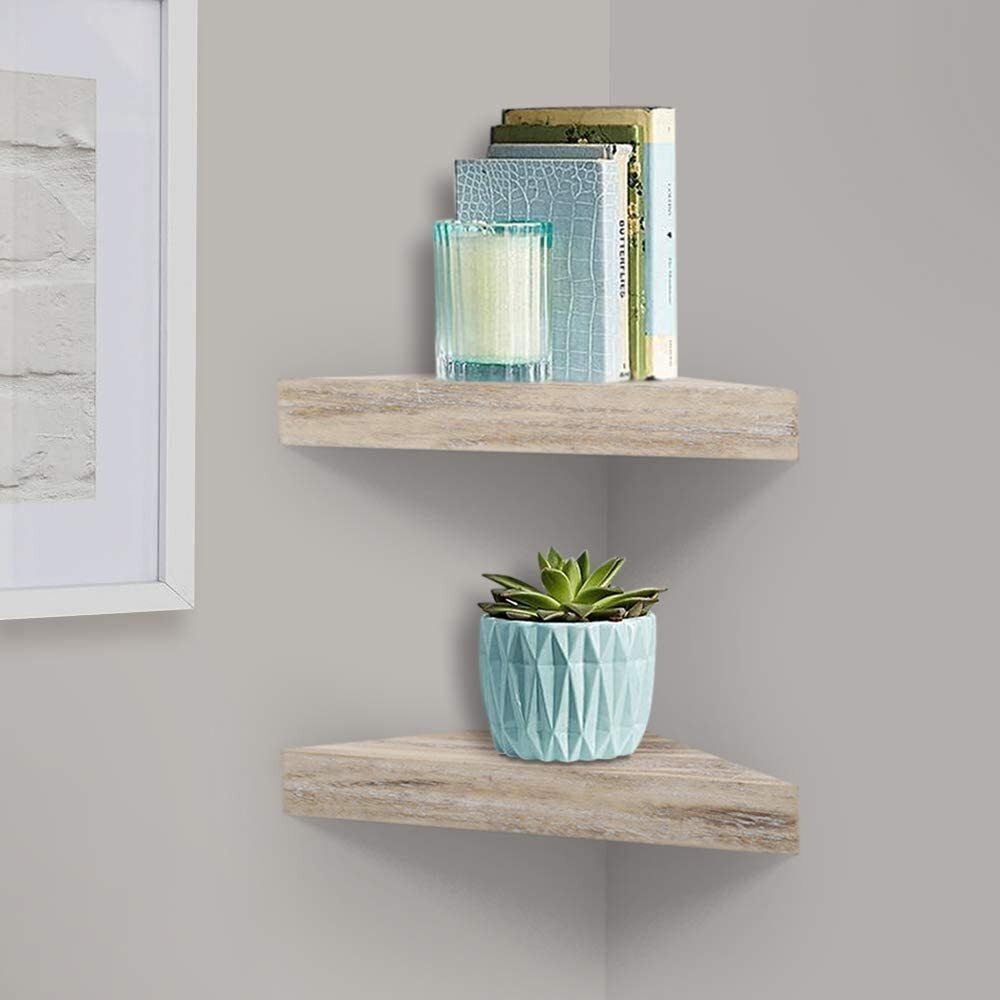 Combine Form and Function
Corner bookcases are an ideal space-saving solution that provides stylish function. These particular types of bookcases are a great way to save the dead space of many people's homes - the corners.
Corner bookcases also add a lovely touch to many corners. For small apartments, the incorporation of a corner bookcase can start the transformation from an unused space to a reading nook with the addition of a comfortable chair and reading lamp.
Some floating shelves that have an angle, which makes them especially fit for corners, also have a series of hooks below each shelf, making them very useful for mudrooms or foyers.
A fantastic way to seamlessly enfold your corner bookcases with the rest of your aesthetic is by matching them to your current color palette. If you have a signature color woven throughout the house, paint the shelves' backs the same color for a polished look.
The Final Word
Corner bookcases are ideal for any kind of home and all aesthetics. You can find them free-standing or as angled, floating shelves, or you can have them built into your walls for a seamless appearance. They come in every material imaginable, so it's easy to match your current abode style.
If you have dead spots in your living areas or want more storage, a corner bookcase may be the perfect way to use all the available space in your home.