Minimalist interior design is more than just a trend, it's a way of life. Aside from the obvious fact that minimalist home design is aesthetically pleasing, it's actually great for your mental and physical health too! Studies have shown that living in a cluttered house can raise cortisol levels in the body, which can cause numerous health issues. On the other hand, living in a minimalist home can have a calming effect, which can help to reduce stress levels.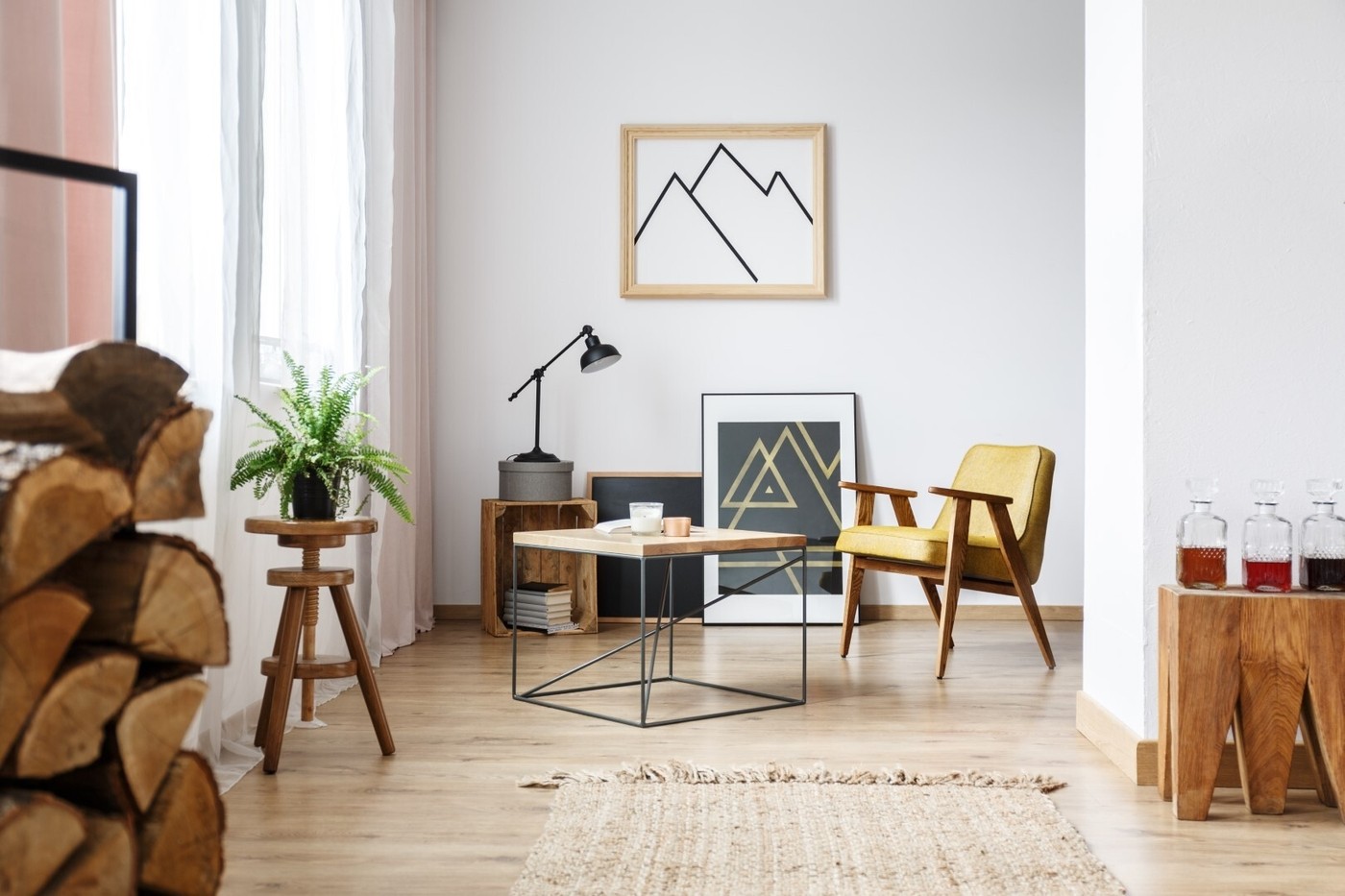 A minimal home is not an empty home though. When done in the right way, minimalist interior design can be warm, inviting, homely, stylish, and best of all, beautifully clutter-free. In this article we're sharing some expert tips on how to design the perfect minimalist home, to help you create the perfect minimal space for yourself.
Start by Decluttering
The first step to designing a minimalist home is cutting out the clutter. Clutter can accumulate over the years, so it's important to think carefully about whether you really need everything that's taking up space in your home. Tackle one room at a time, and remove any items you don't use frequently. You can give any items you don't need or love to family and friends, or charity.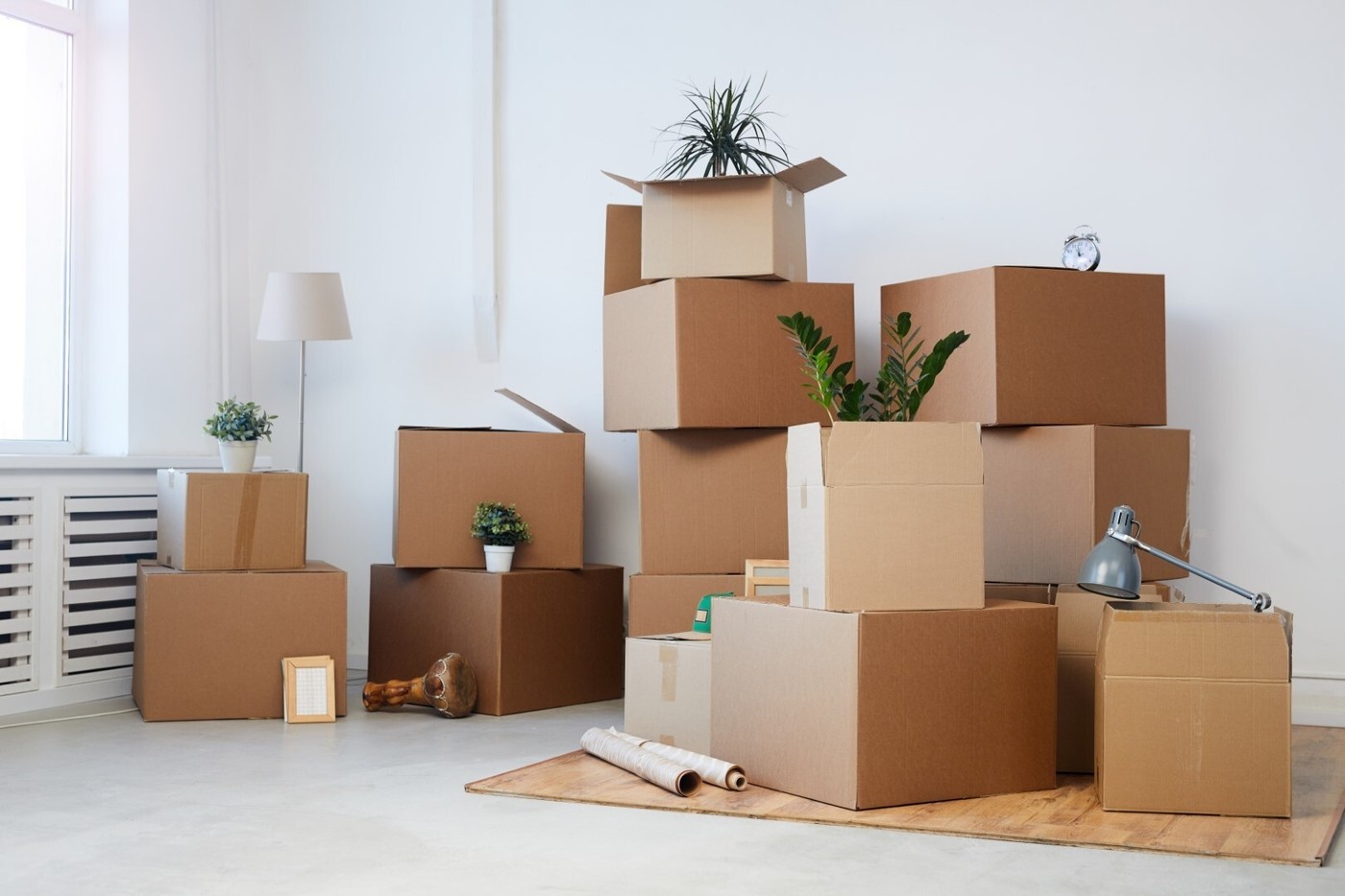 Factor in Additional Storage
One thing you will notice about well-designed minimalist homes is that they have plenty of storage. After all, even after you declutter, there will inevitably be items that you need to keep, but you don't necessarily want on display.
Make sure you design your space with this in mind. You can make use of furniture with built-in storage such as an ottoman, bench seat, or a bed that lifts up to reveal a storage compartment. If you have young children, buy a large toy box that can double as a bench where all of their toys can be stored away when they are not being used.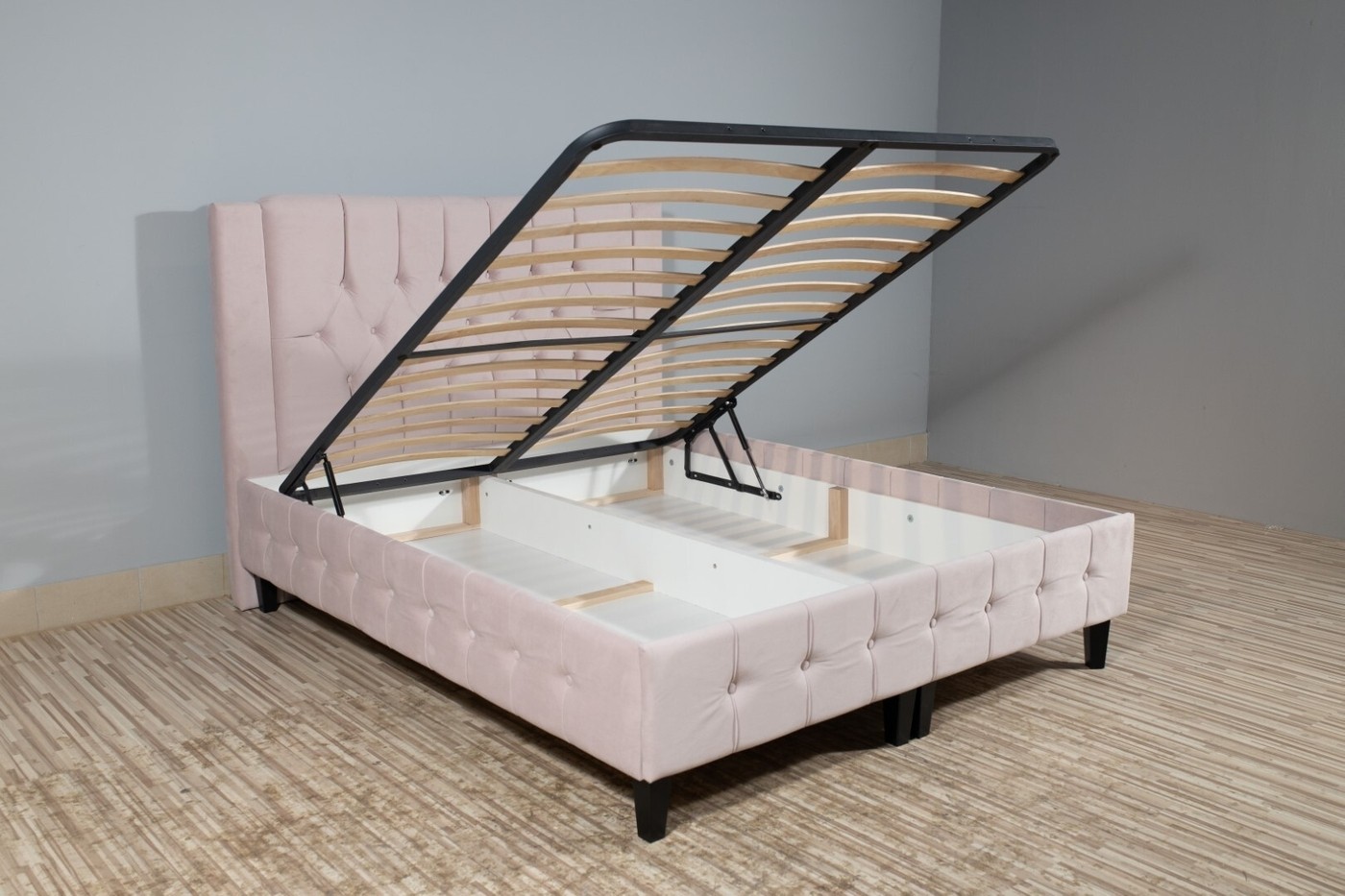 Choose a Minimalist Color Palette
For a classic minimalist design, stick to a neutral, or monochromatic color palette. If you do want to add some color, you can add subtle accents with your art and accessories.
Black can work well as an accent color in minimalist design, creating a striking look thanks to the high contrast. If you want a cozier feel in your minimalist home, the natural warm hues of wood and other natural materials such as rattan and jute work beautifully. The color green also works well as an accent color in minimalist homes, due to its prevalence in nature. You can add this in with some big leafy house plants - this is one of the easiest ways to bring your space to life!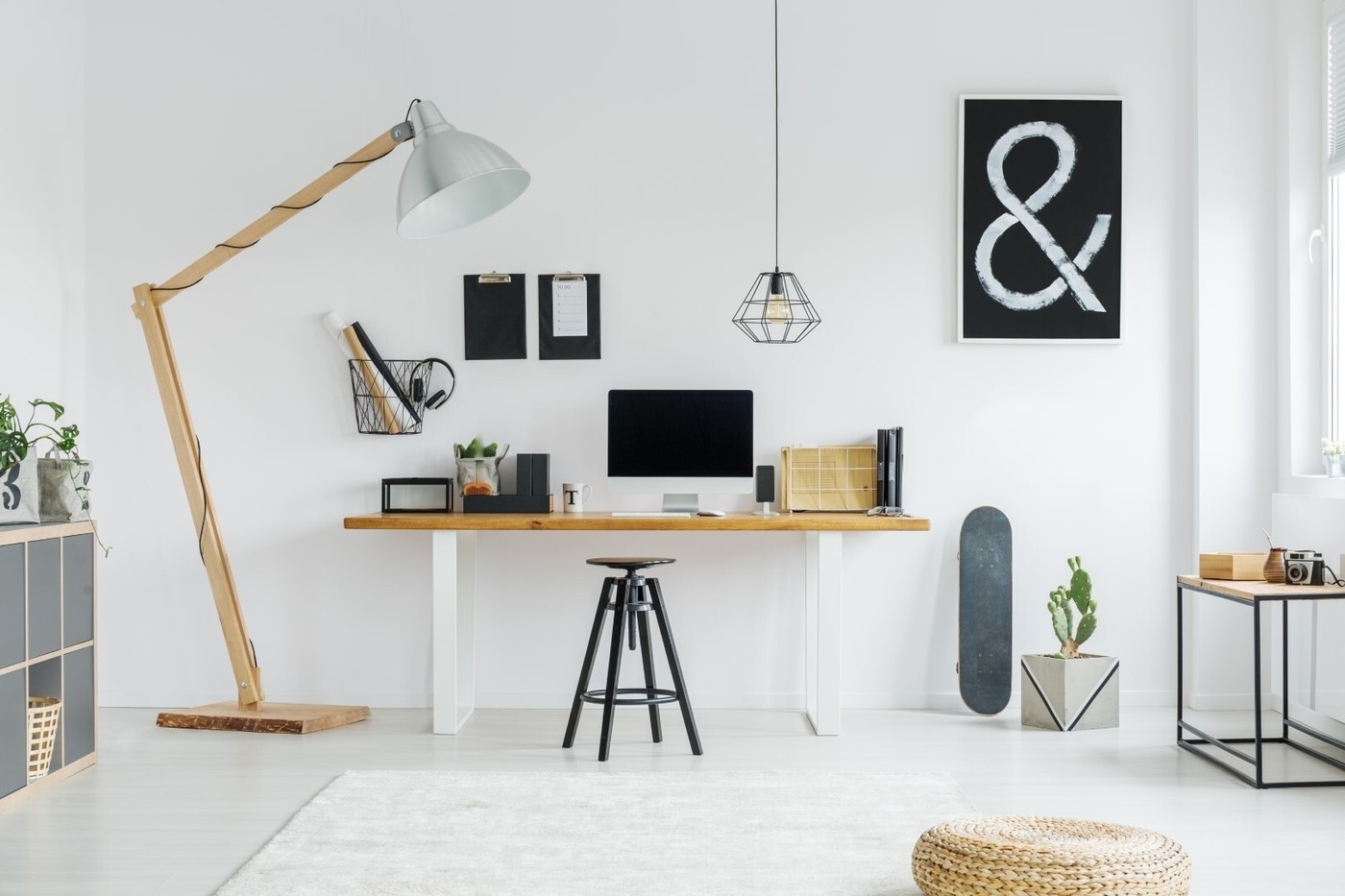 Keep Surfaces Clear
You won't see any cluttered surfaces in a minimalist home. It's fine to have a couple of purposeful or decorative items out, but in general, surfaces should be kept clutter-free. As well as looking good, this will mean your home is easier to clean making it a healthier place to live.
Kitchens counters are one of the areas in a home that can quickly accumulate clutter. If you don't have enough storage space in your kitchen, you may want to consider investing in a freestanding pantry cupboard. This will provide you with additional storage space for appliances, dried foods, and other kitchen items that might be cluttering up your surfaces.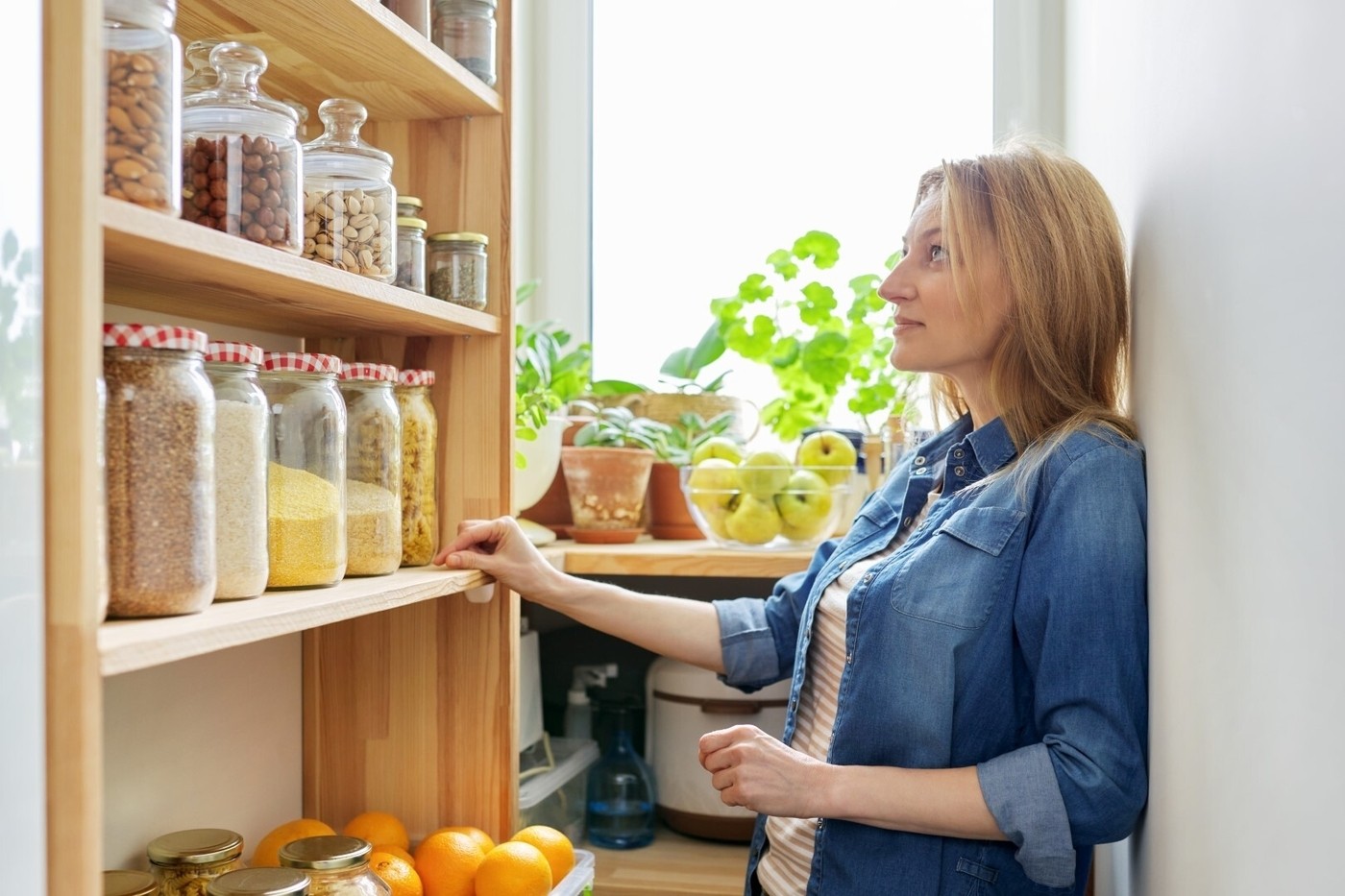 Make Sure Everything Has a Home
In a minimalist home, it's important that everything has its place. This will enable you to put things away after using them, ensuring your home stays tidy. Functionality is key here, so make sure the items 'place' is somewhere practical so that you can easily find things when you need them.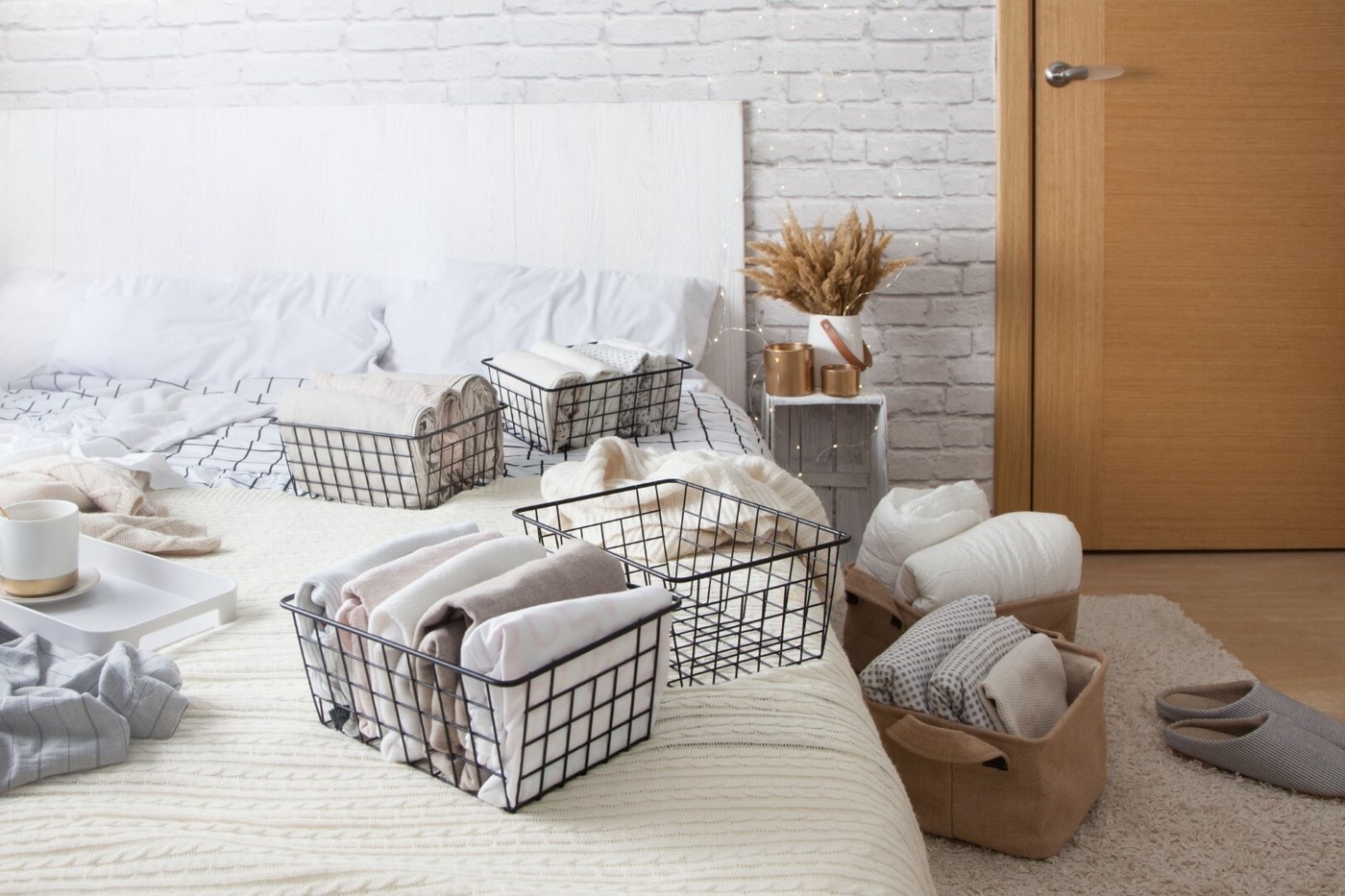 Choose Simple, High-Quality Furniture
Quality over quantity is the key to minimalist interior design. Invest in fewer high-quality pieces of furniture that will last you a lifetime. When it comes to choosing minimalist furniture for your home, look for items in neutral colors with a minimal design. Clean lines paired with soft curves will bring a minimal look to your home without making it feel too sterile.
Coffee tables are a great opportunity to add a little interest to your minimal space, and the design options are endless. For a sleek minimal design, you might want to choose a modern glass coffee table with a curved form. If you prefer a cozier look, then a wooden coffee table in a minimalist design will work well. Your furniture should be both comfortable and functional, if not then it needs to go!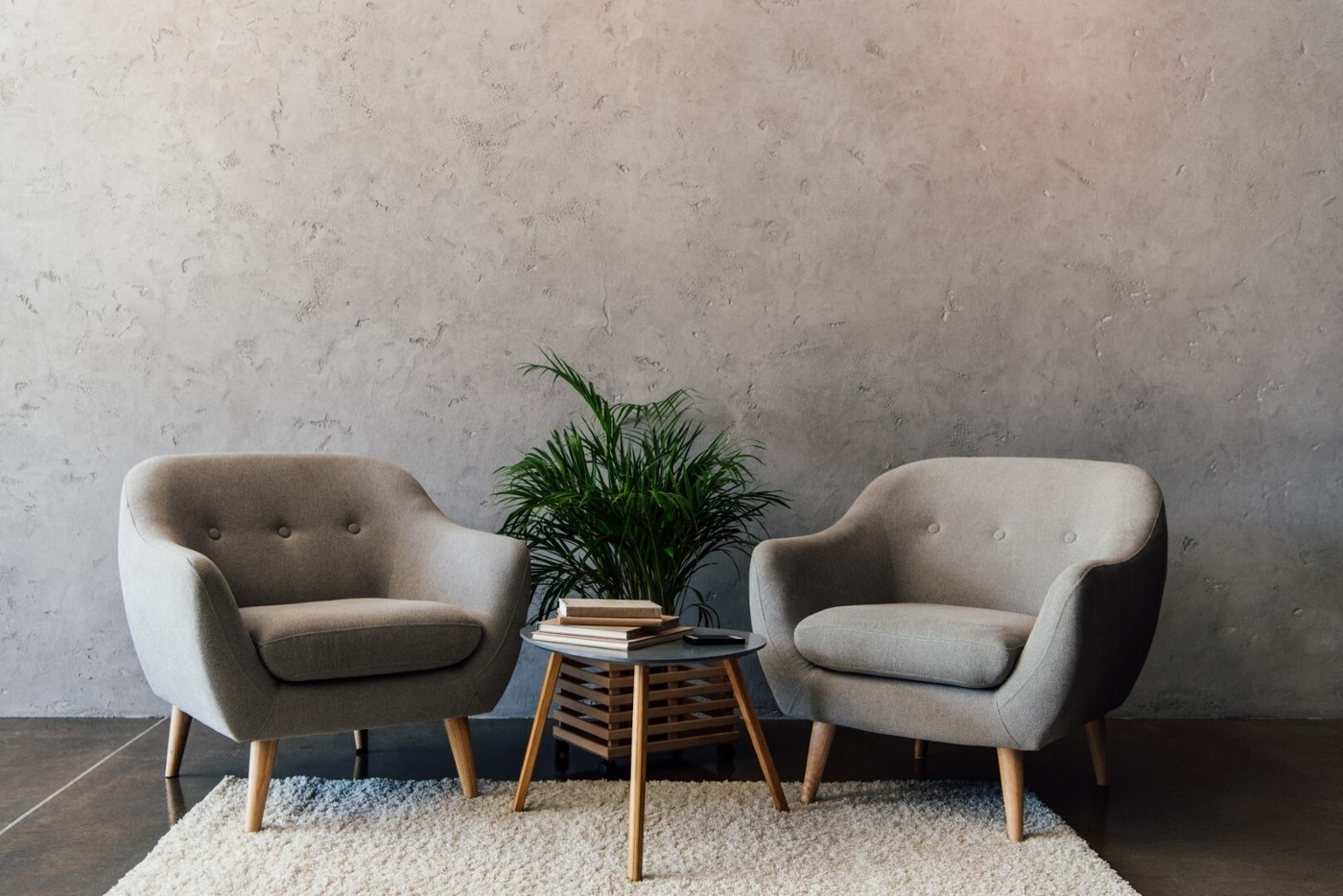 Add Warmth With Texture
Using a variety of different textures can make your minimal home feel warm and inviting. Choose throw pillows and a chunky textured throw in the same color palette as your sofa to create a warm cozy feeling without being visually overwhelming.
A textured rug is another great way to add warmth and interest to a minimal space. Natural fiber rugs work really well with minimalist designs and work very well with neutral color palettes. You can even add texture with your lighting choices! Look out for lampshades with interesting textures such as rattan, bamboo, linen, wood, or shaped metal.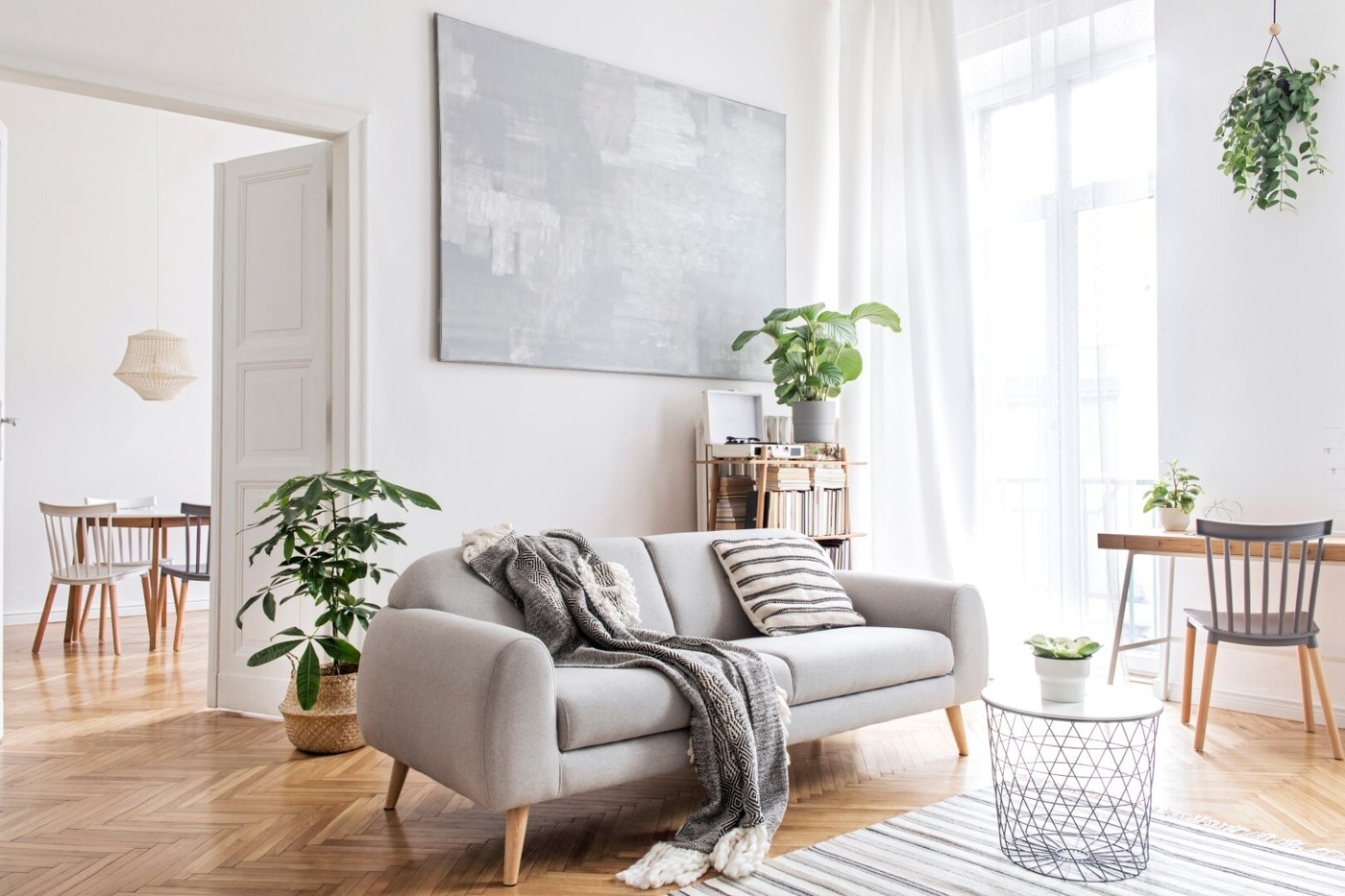 Keep Artwork Simple
Less is more when it comes to decorating your walls, so keep it simple. Look for minimalist art with a fairly simple color palette and a plain frame to avoid your walls becoming visually cluttered. Abstract art can work well in minimalist spaces and can be very relaxing to look at, enhancing the peacefulness of your minimalist home.
If you do want to add a little color to your minimal home, then adding in some artwork is a great way to do it. In this case, choose art with an accent color that fits your design and complements your accessories, this will help to give your space a cohesive look.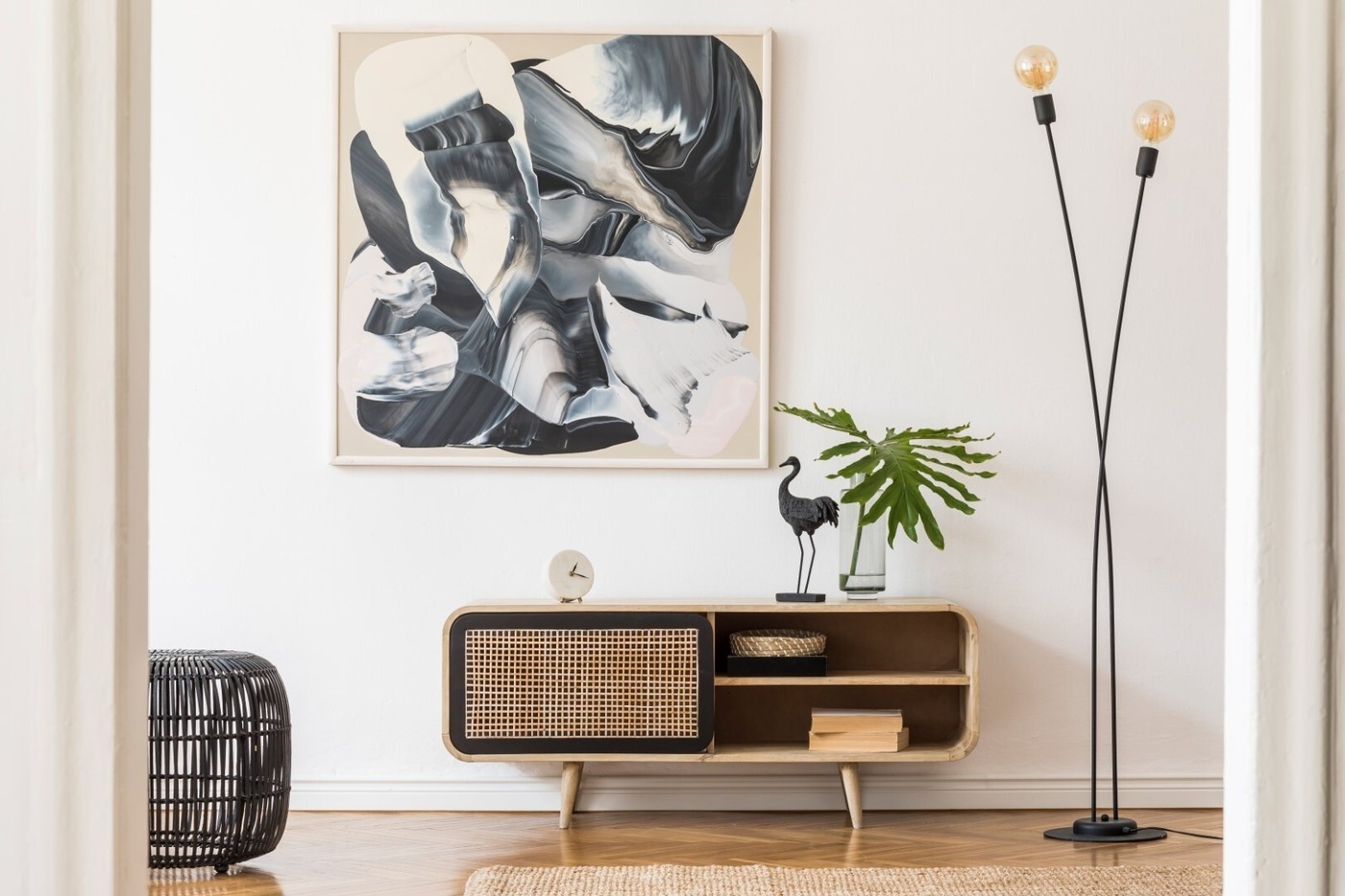 Don't Forget Personal Touches
A minimalist home doesn't home to be impersonal. In fact, it's very beneficial to your mental health to have some personal touches in your home. Whether it's photos of beloved family members or a treasured ornament you've brought back from a trip around the world, you should display some personal items in the areas you spend the most time in within your home. Seeing your personal items on a daily basis will evoke happy memories and give you a feeling of belonging.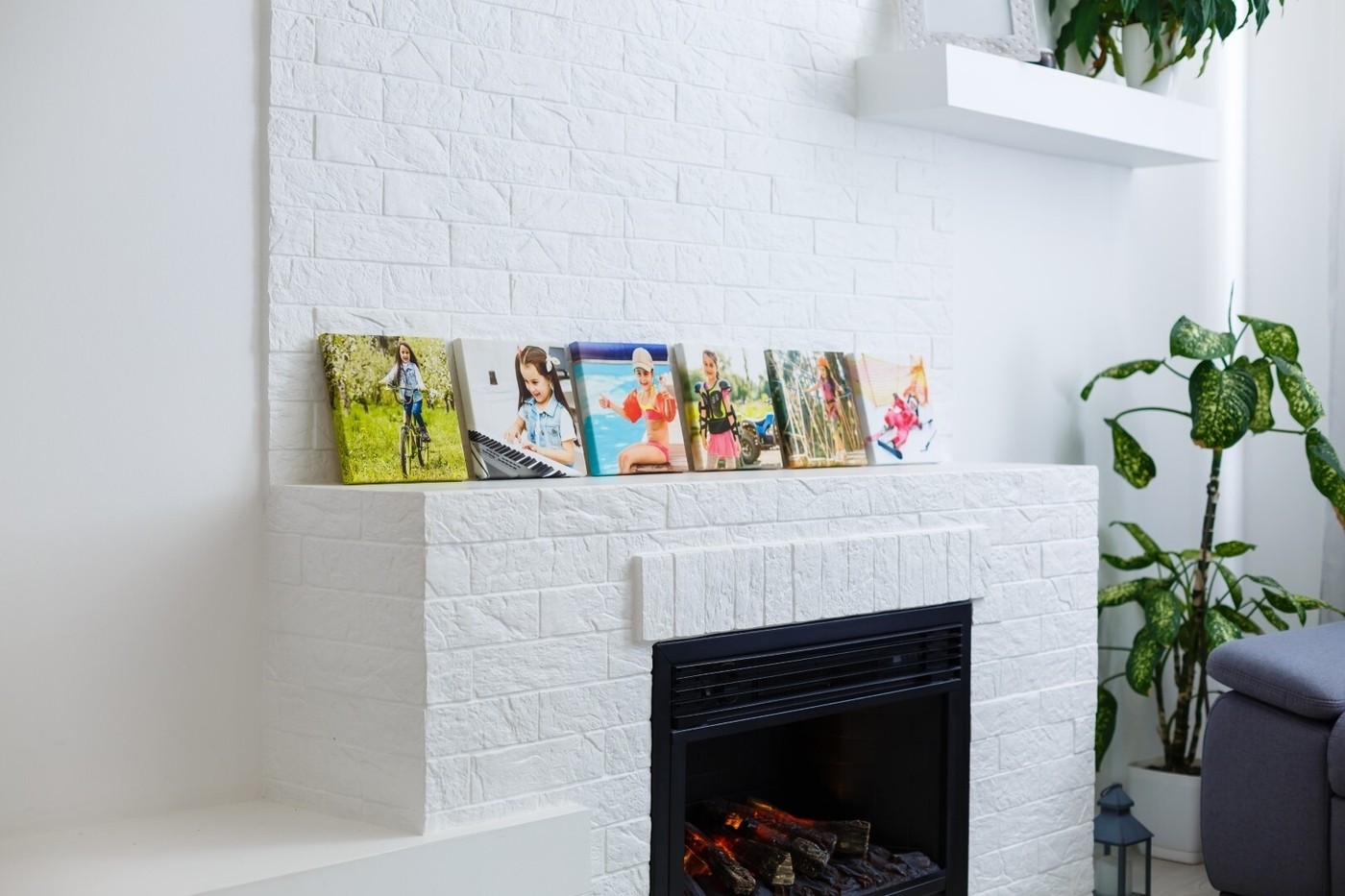 Living a Minimalist Lifestyle
If you're craving a simpler life, then designing a minimalist home could be very beneficial to you. Aside from the fact that minimalist homes are generally better for your health and easier to maintain, living a more minimal lifestyle can also save you money, as you start to shop less frequently and more intentionally.
Trying to change everything at once can feel overwhelming, so start with one room at a time and focus on a different area of your home each month. In a few months, you will have a beautifully minimalist home that is both stylish and functional.