Many people want to create an at-home bar but worry about the effort and money involved in making it stylish and functional.
There's no need to feel intimidated. You'll find there are many simple, affordable ways in which you can develop and style your at-home bar so that it feels both upmarket and characterful.
Here, you'll find some top tips for creating a fashionable at-home bar, from investing in a corner bar cabinet to designing your own form of ambient lighting.
Add Comfortable Seating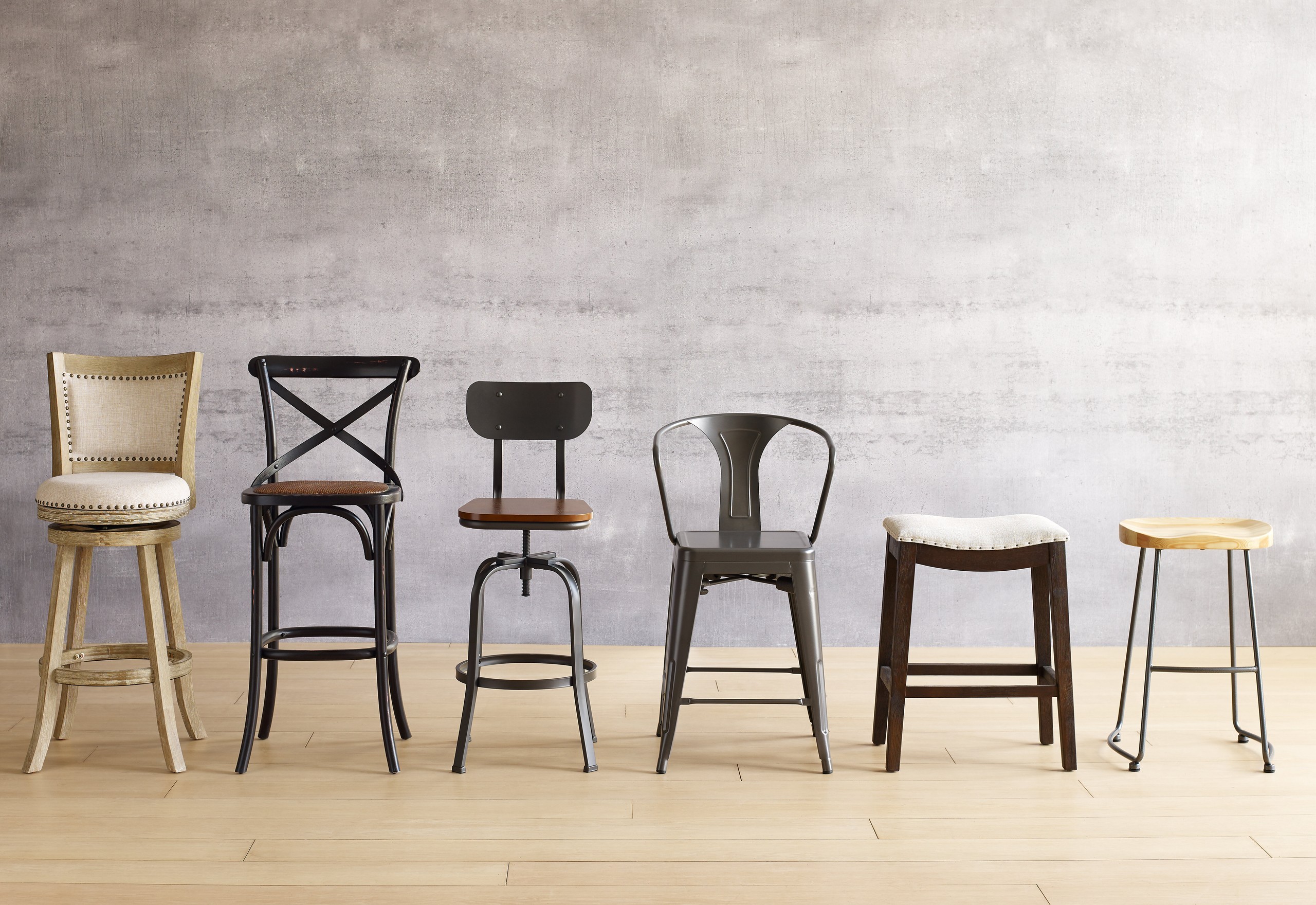 One effective way to style your at-home bar is to bring in some fashionable, comfortable seating. Family and friends will love sinking down into a faux leather sofa or perching on an ottoman with their drinks.
You can pick and choose the style of seating to suit the overall vibe of your bar. If you're going for a minimalist set-up, invest in a couple of handwoven wishbone chairs. If your bar has a contemporary or mid-century modern feel, try out some tulip or egg chair designs.
Traditional-style at-home bars may have darker, decorative features and a finished wood look. To complement this classic style, add a couple of Chesterfield-style chairs near the countertop to emanate post-1700s European design.
Purchase Functional Small Storage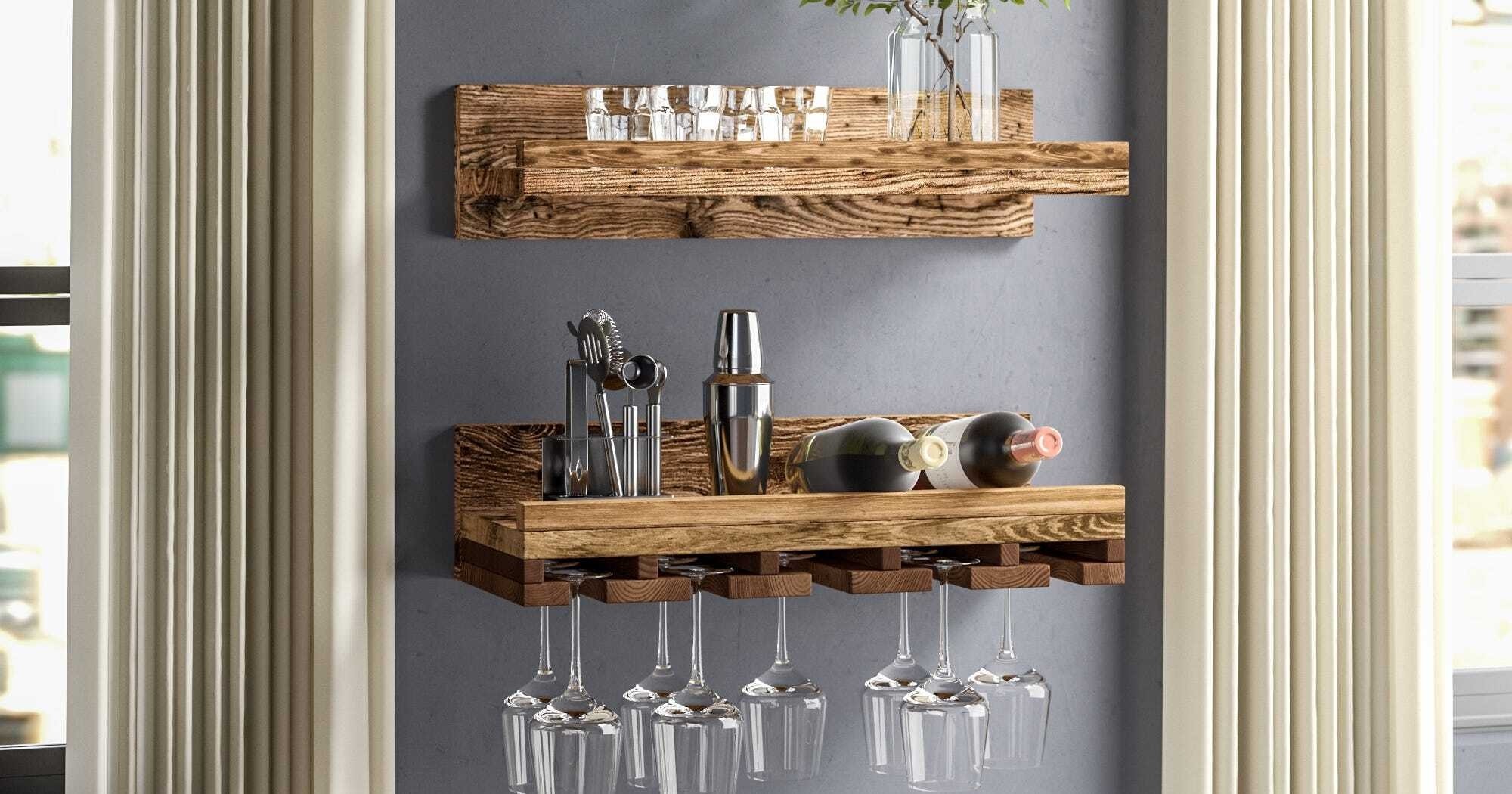 The key to a stylish and space-saving home bar cabinet is the right storage. Small storage containers ensure your bar countertops and shelves stay organized and clutter-free.
Look for storage that complements the aesthetic of your corner bar cabinet. For traditional ornate units in a dark wood finish, try cut glass boxes or metallic decorative trays to keep mixing utensils. If your unit has an industrial style, wire baskets are ideal for grouping your glassware.
For low-line units with minimal shelving, you may need to install racks for stemware or floating shelves above the unit to increase its functionality.
Create Your Own Lighting Style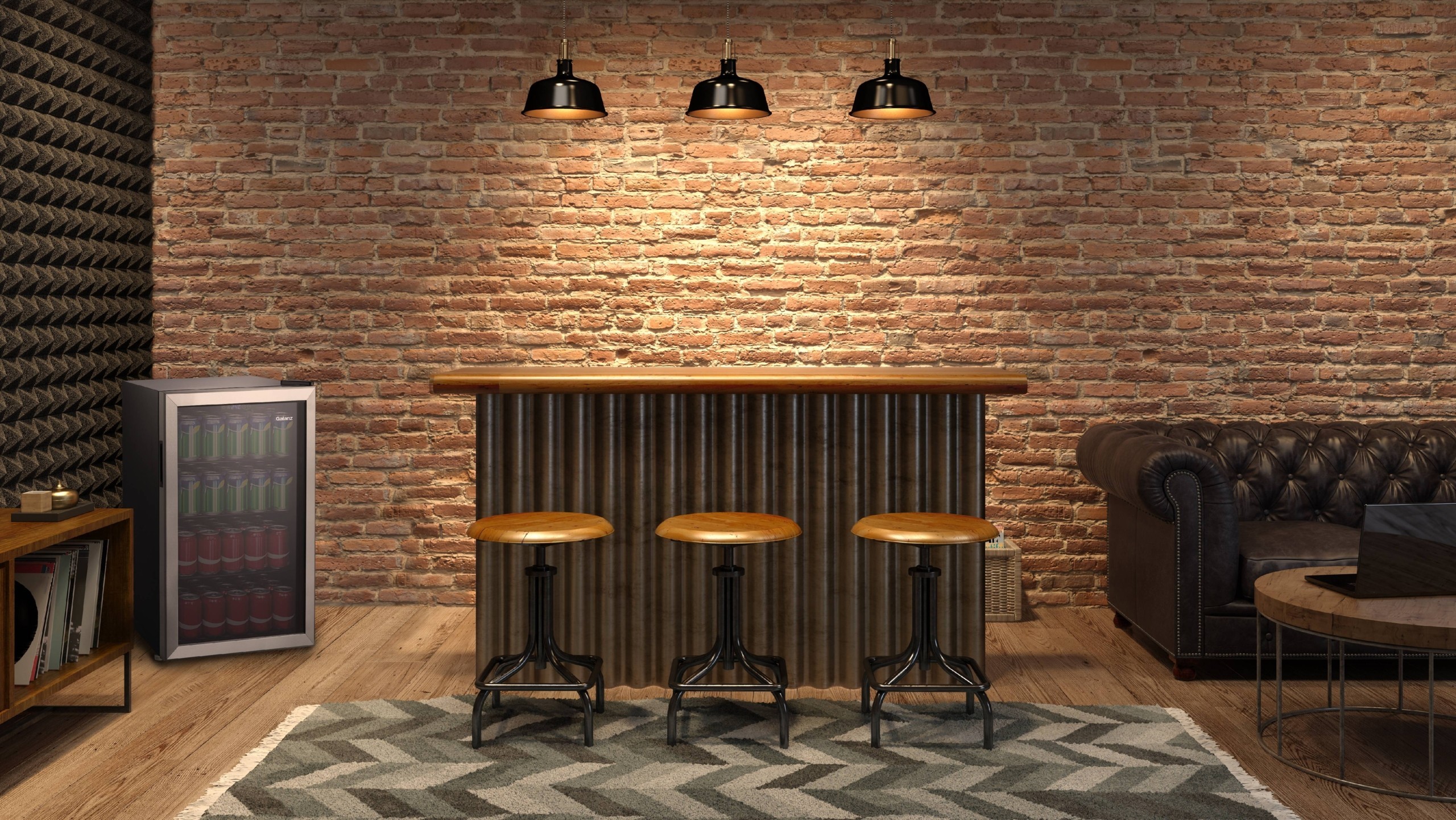 When you're designing your bar space, make sure you get the lighting right. There's nothing worse than an at-home bar that's bathed in the bright glare of your living room ceiling lights.
You'll want to create a soulful ambiance by bringing in low, mellow lighting that matches the atmosphere of your favorite bars.
As with the storage compartments and chairs, you can choose different lamp or bulb types depending on the style of bar you are trying to achieve.
If you want your lights to be a focal point of your bar space, it's worth investing in statement pendant lamps. These come as shades or decorative glass bulbs that you can hang from your ceiling. Pendant-style lighting suits contemporary and transitional-style home bars.
If you want something a bit more rustic and affordable, then consider buying some fairy or string lights. You can fit these around your bar cabinet and give the space a warm and welcoming vibe.
Those wanting to pull out all the stops for their stylish, sleek home bar will love under-counter lighting. These lights illuminate your bar from underneath the top shelf. This type of uplighting makes your guests feel like they're in a high-end, downtown club.
Try a Corner Bar Cabinet