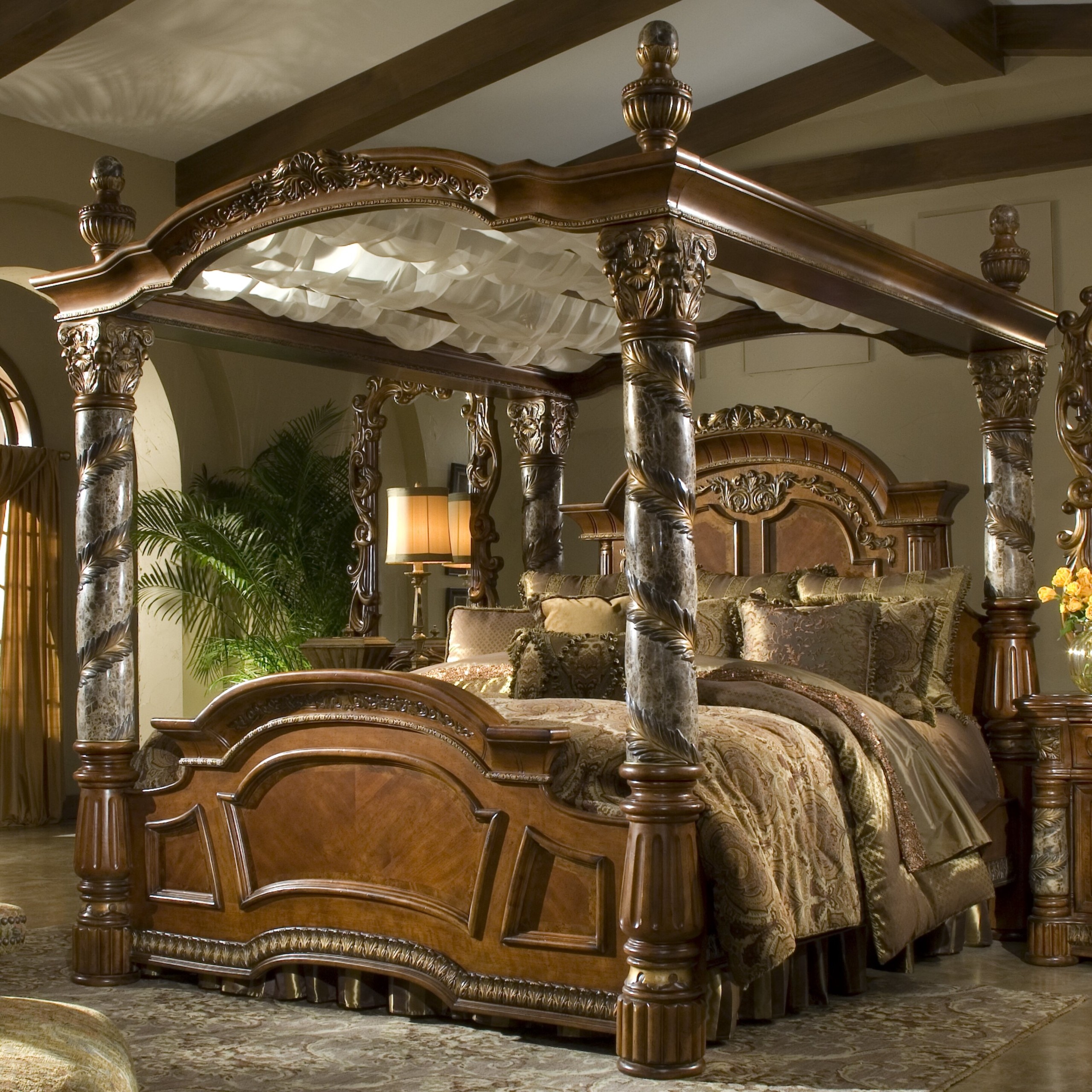 The monumental poster king bed frame gives the bedroom a royal feel that captivates. Beautifully carved wooden canopy elements of design delights and are amazing. Ideal solution for large, luxurious bedroom interiors.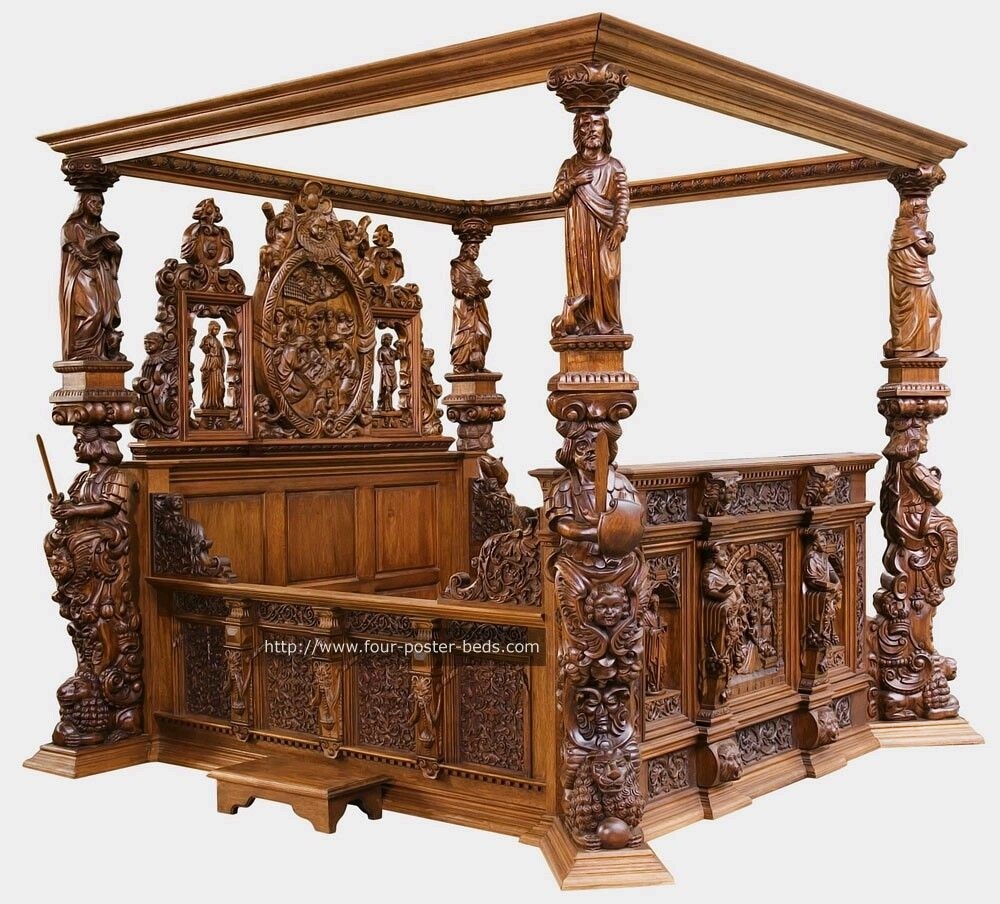 Sick. Looks ancient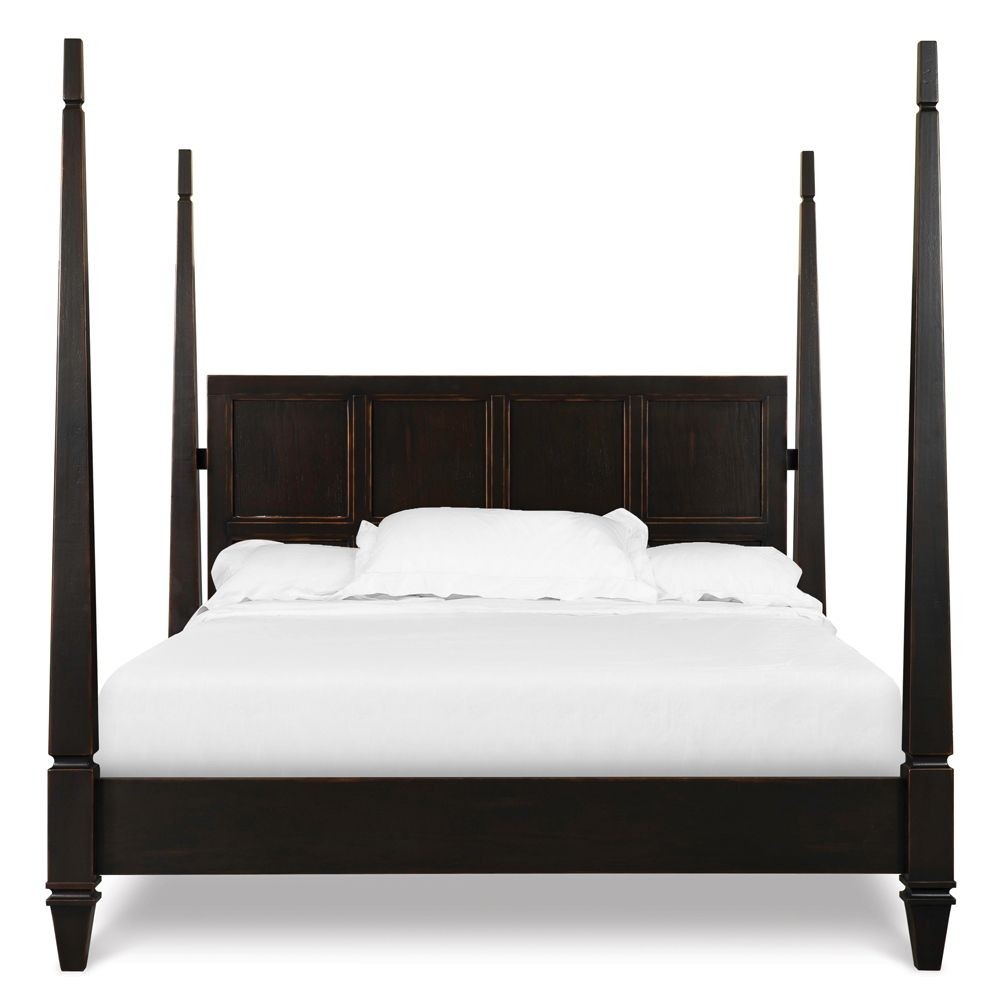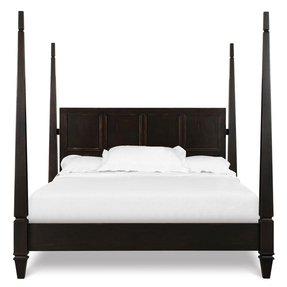 With this four poster king bed frame your home decor is going to be as chic as never before. It features the solid, durable and nicely finished wooden construction and low panel frame.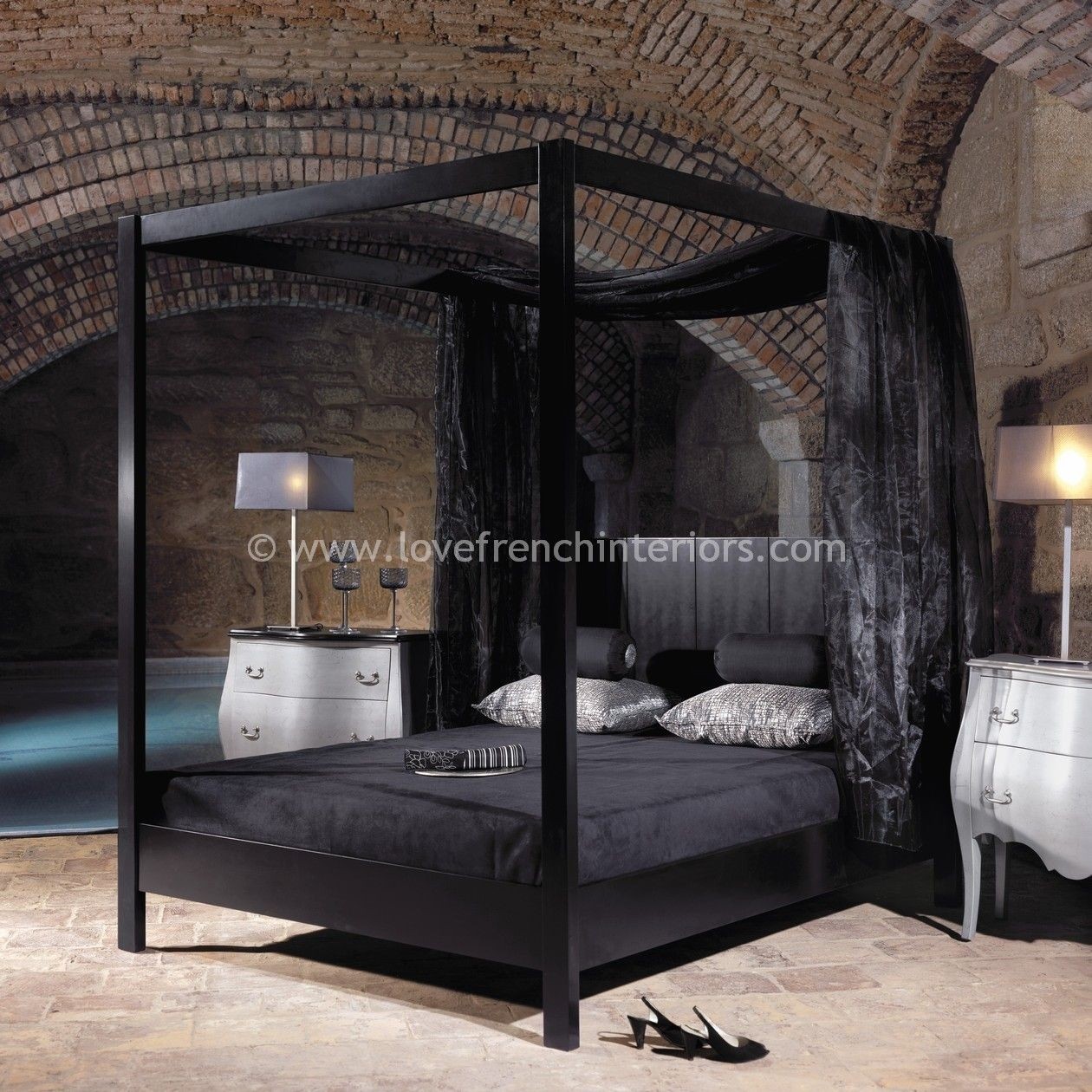 Four poster bed in modern form. Construction is made of wood. High headboard consists of vertically arranged strips. Classic form and timeless style.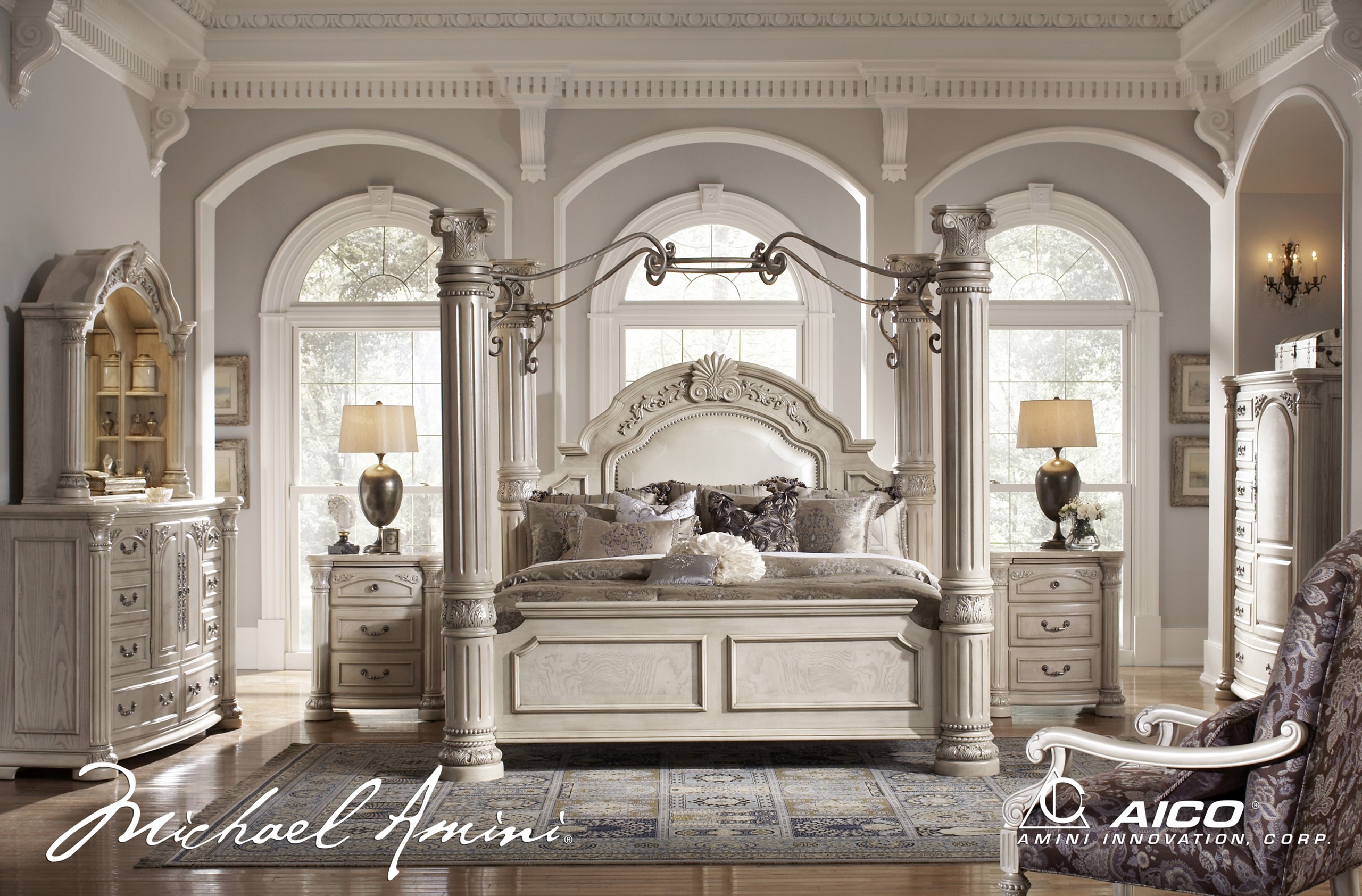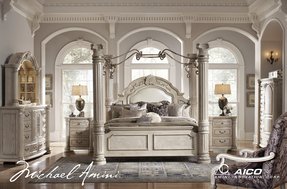 This sublime canopy bed offers the four poster structure and the lavish, detailed finish of the wooden frame with charming, floral patterns, making for a fitting option for your master suite and one that will bring out a new level of sophistication.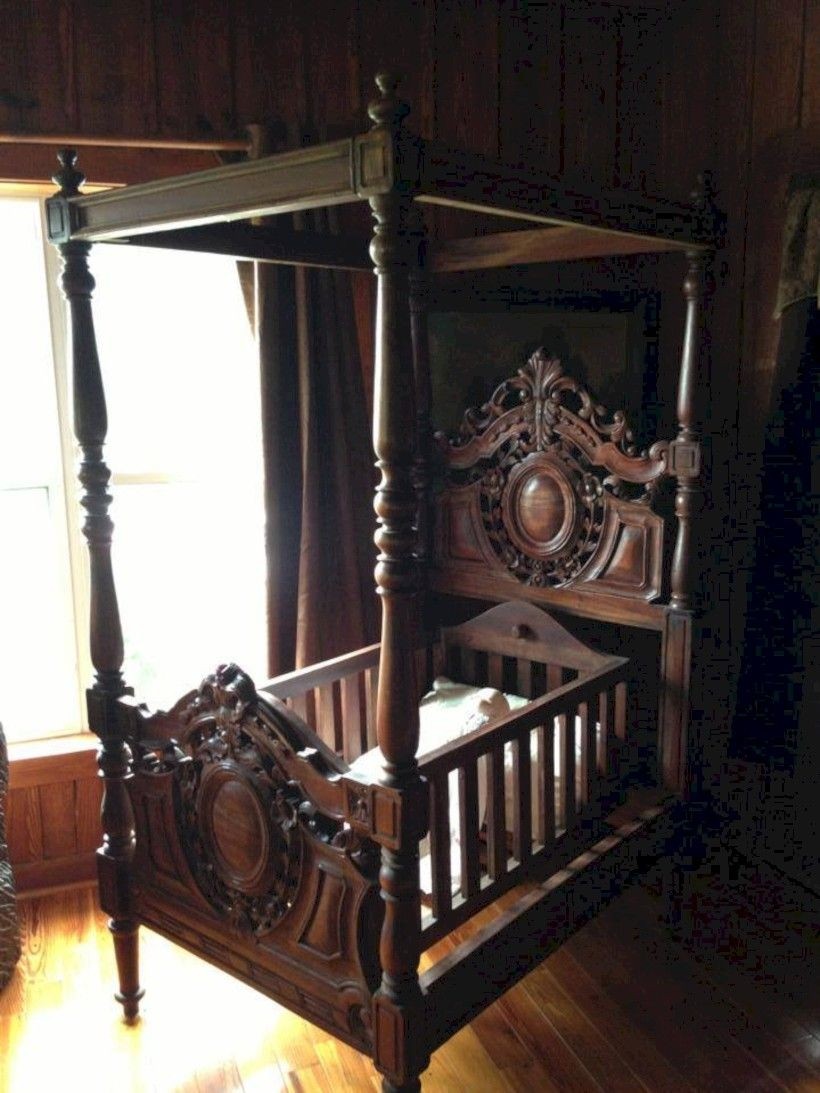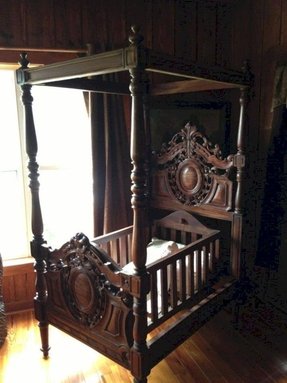 A phenomenal baby bed for a royal baby only. It features a highly decorative construction with an impressive headboard and footboard made of solid and durable walnut. There is also a tall canopy, which gives it an even more posh look.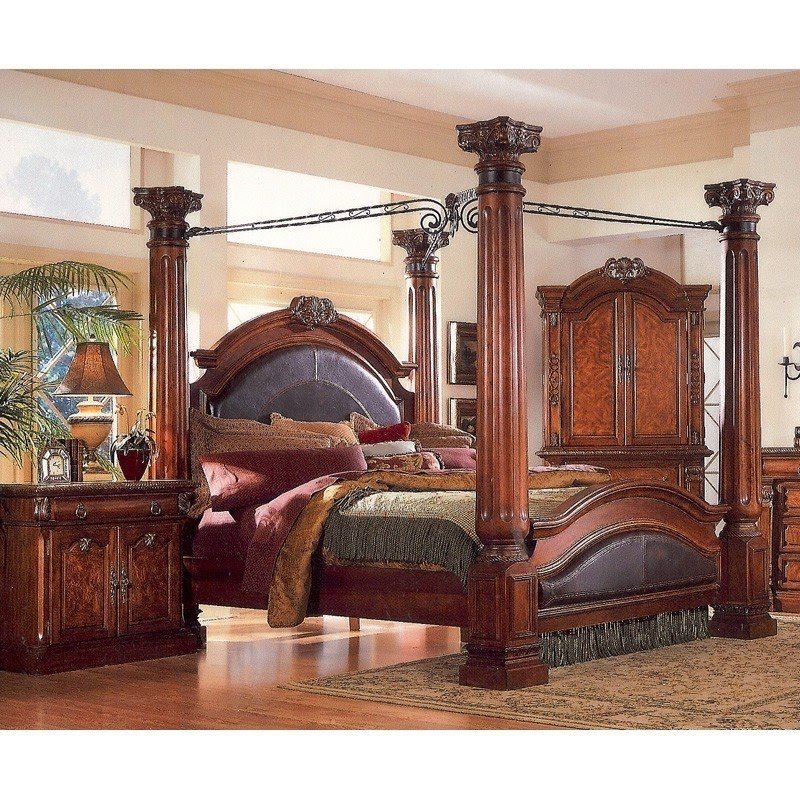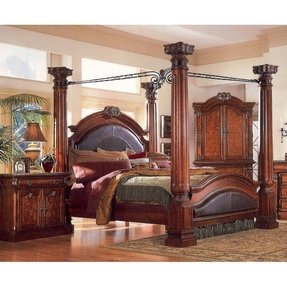 This magnificent four-poster bed has ornate posts that end in ornate cornices at the top. The gracefully curved footboard and headboard are decorated with panels of leather. Sturdy, decorative side rails help keep the mattress positioned on the bed.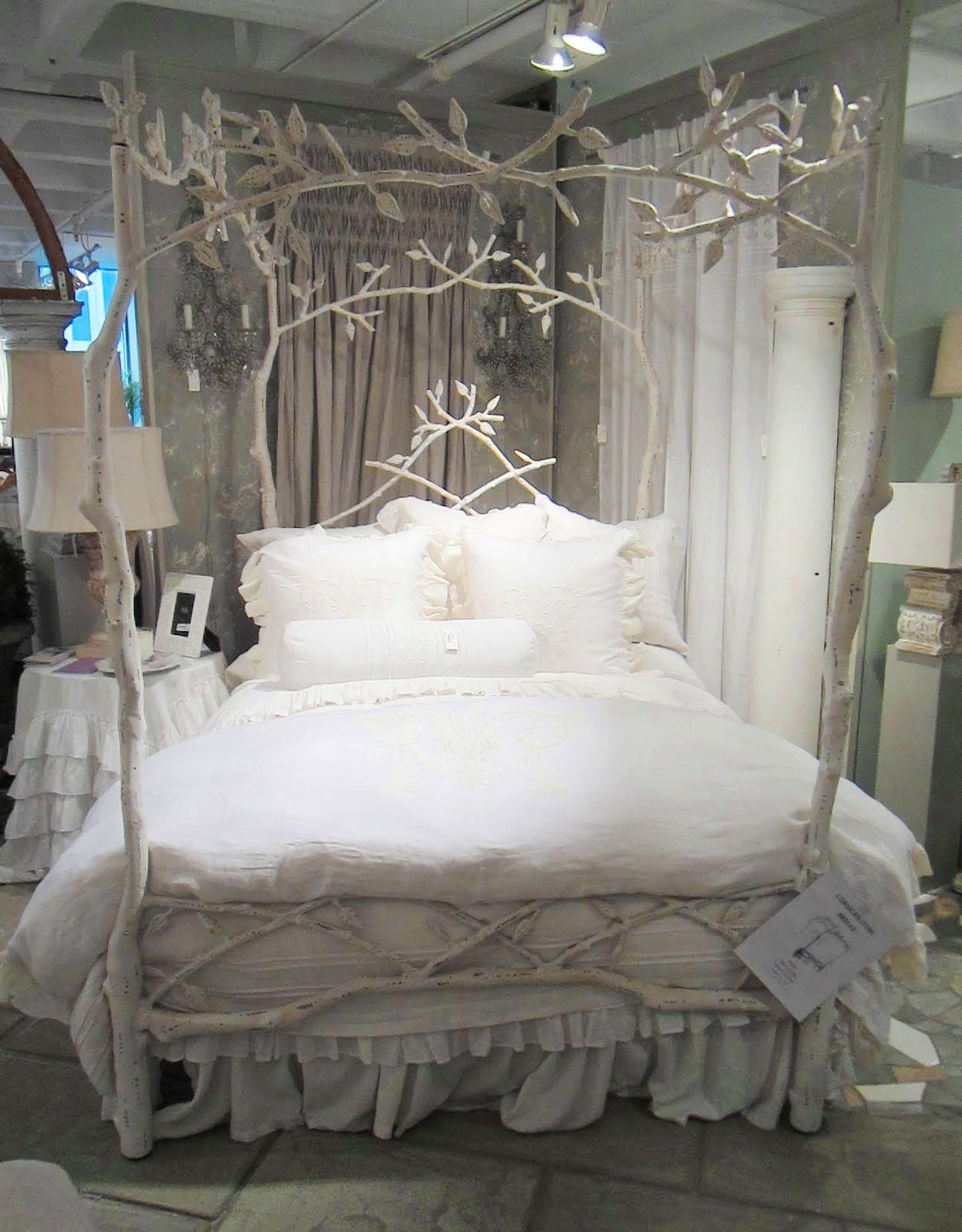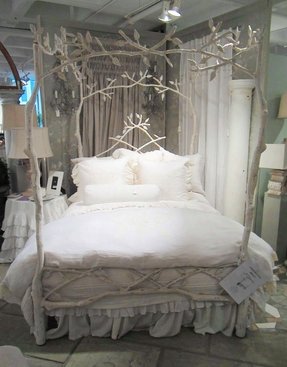 Attractive and comfortable bed with an original frame based on four posts. Their wood branch theme adds a natural touch to the whole bedroom stylization. Neutral white color is well matched with any design.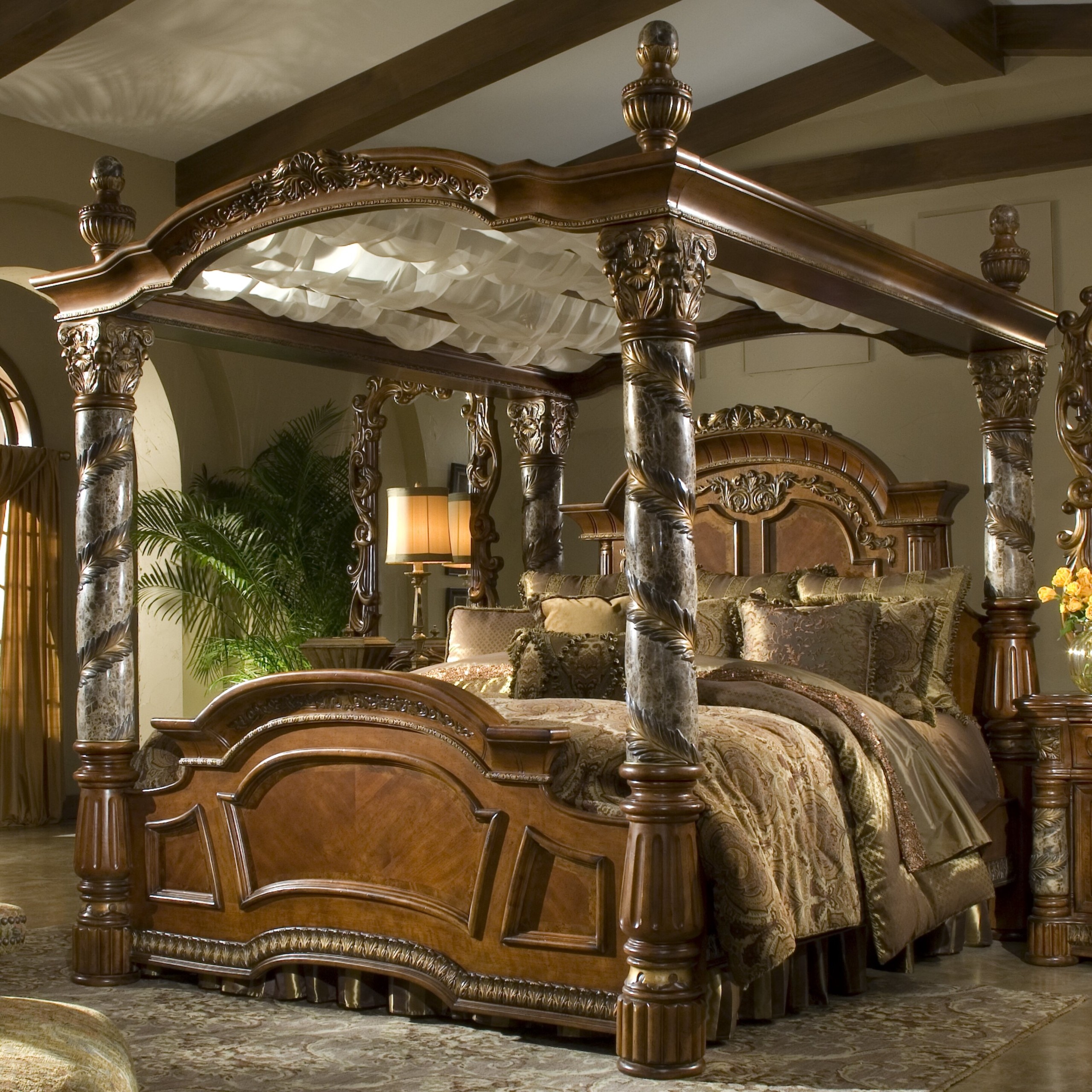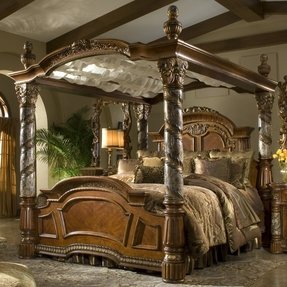 OMG! That is some Bed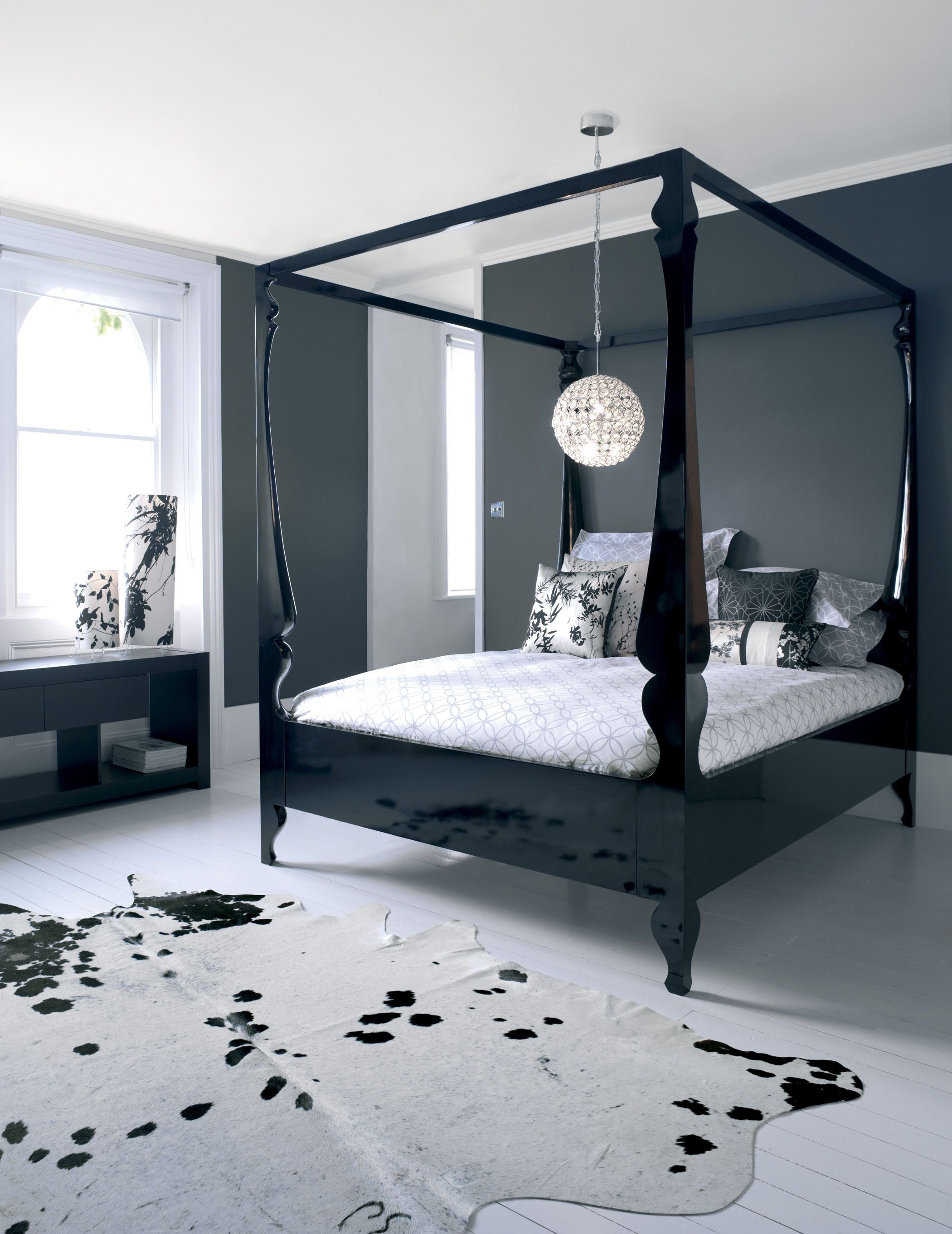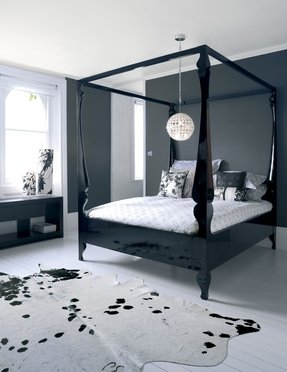 For those who need to feel like in the royal palace. Large four poster king bed, with in shade of black. Is made of sleek ebony. It has a beautiful shimmering trim. You can hang curtains on, which adds elegance.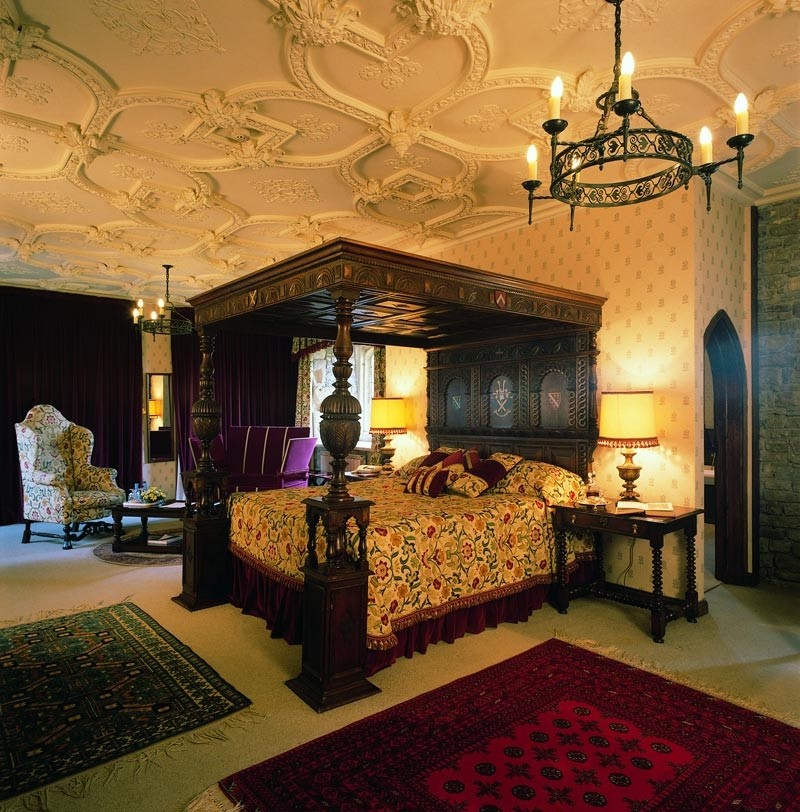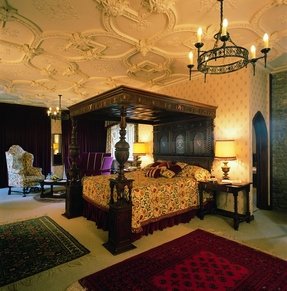 Antique four poster canopy bed. This king size solution provides plenty of comfortable sleeping space for two people. Its four supportive posts include decorative accents, so this bed is solid, safe, comfortable and decorative.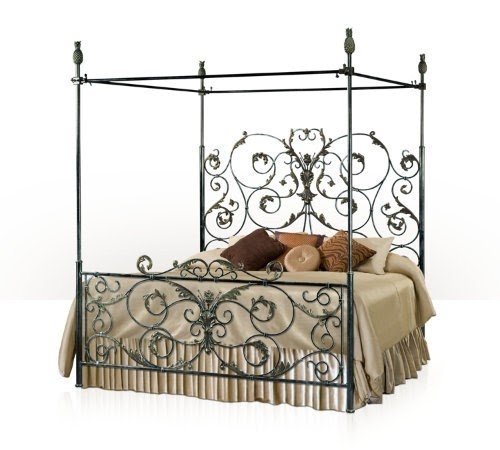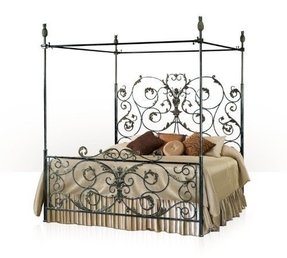 A stunning antique French bed frame of iron with an off-greenish finish. Four sleek round posts with artichoke finials join with rods for a canopy. A showy high headboard and a lesser footboard feature charming intricate scrolls and floral motifs.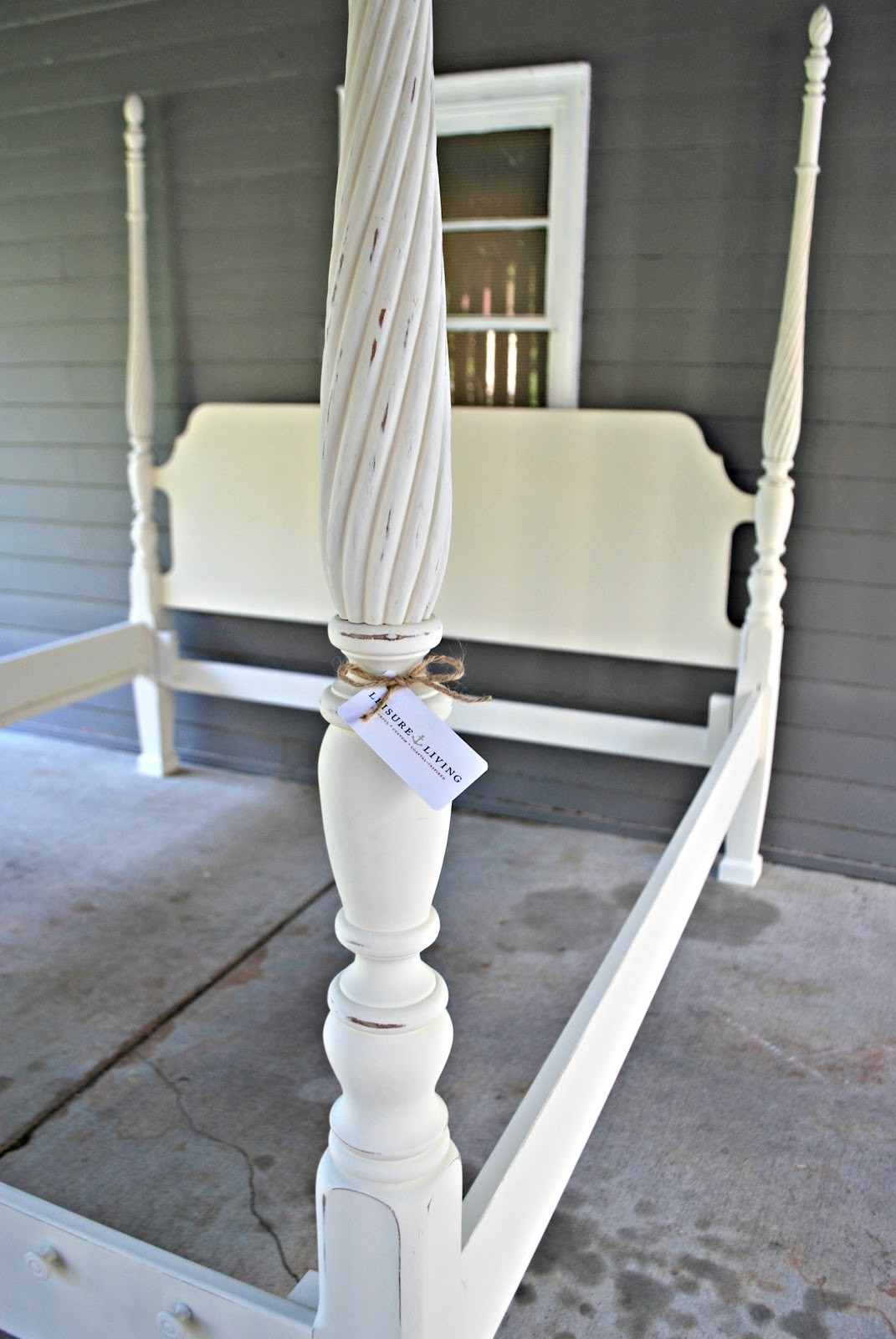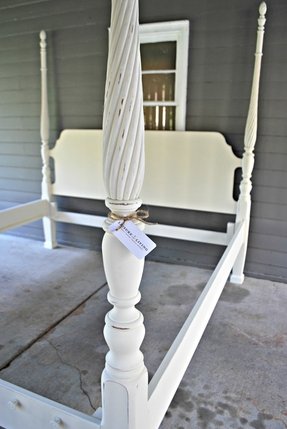 king size four poster bed frame a bed is a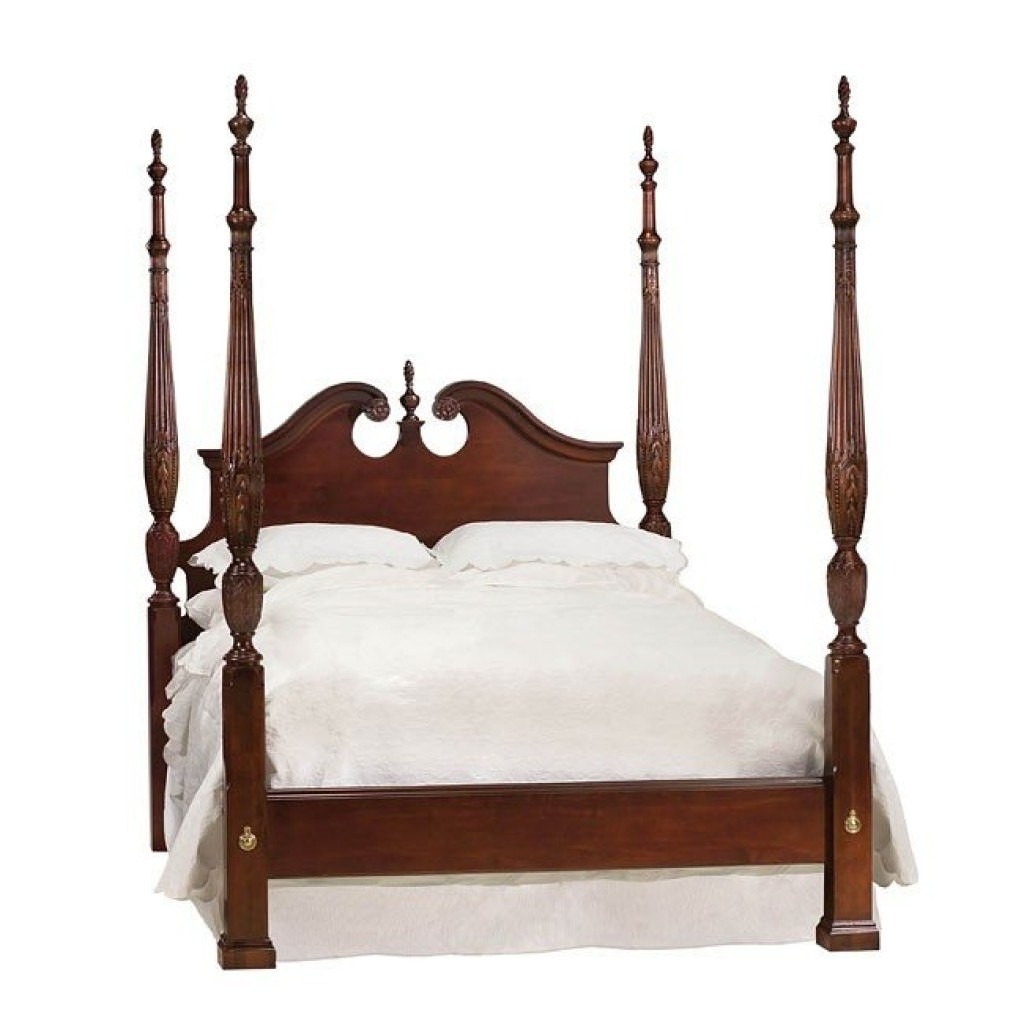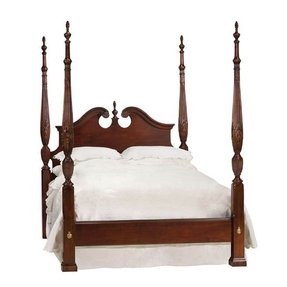 An awesome addition for master bedrooms with larger space to spare. This poster king bed frame is beautifully hand-carved in solid wood and splashed with a mahogany finish, forming a truly fabulous and durable structure.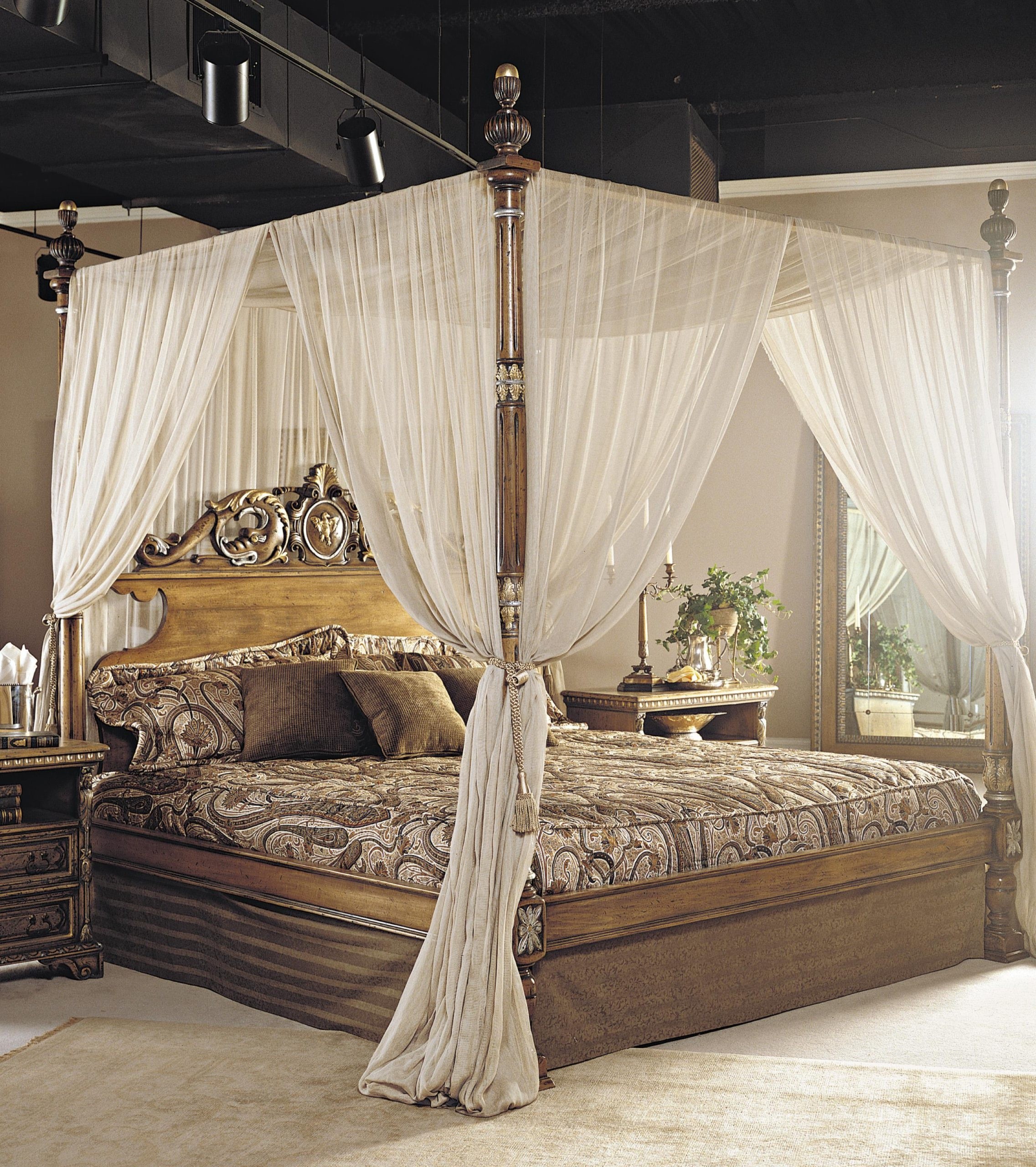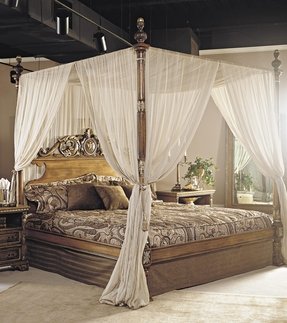 Four poster bed in Victorian style. High headboard is finished with sophisticated ornamentation. Adds freshness and elegance to each bedroom.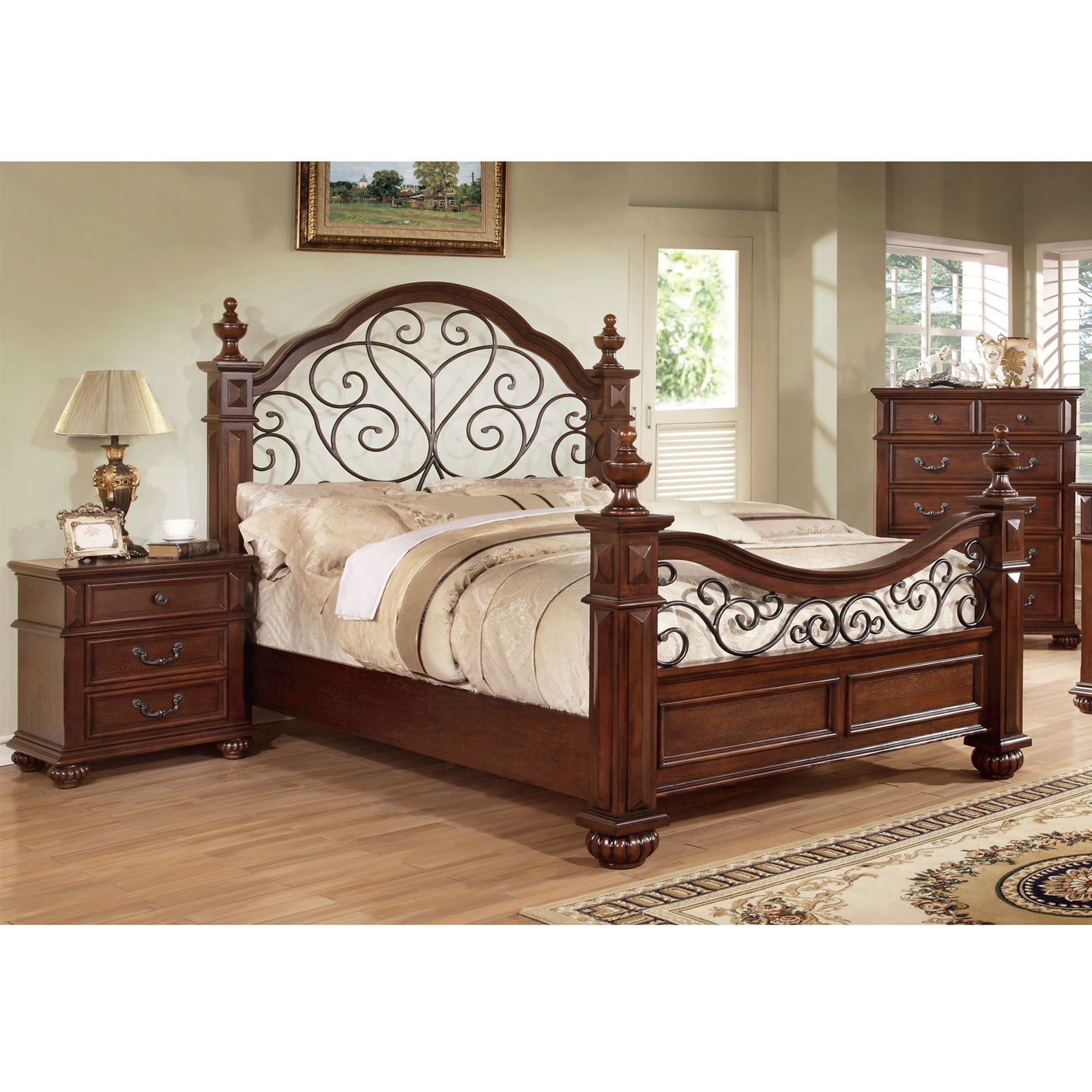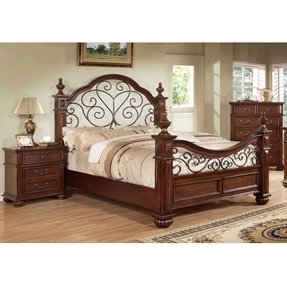 Antique dark oak finish and classic four poster design stand behind the awesomeness of this classic bed proposition. With a king size bed frame set, embellished with beautiful mosaics, it will be a statement of elegance.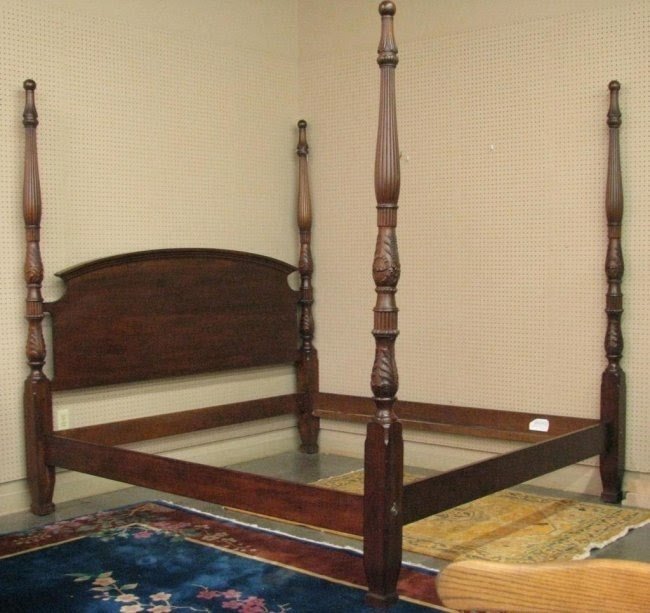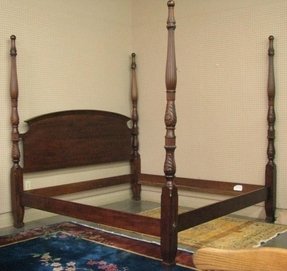 A king size bed frame made of wood in a deep brown color. It features four posts with decorative, curved accents, where you can hang a romantic canopy. A classy design makes it a timeless piece of furniture.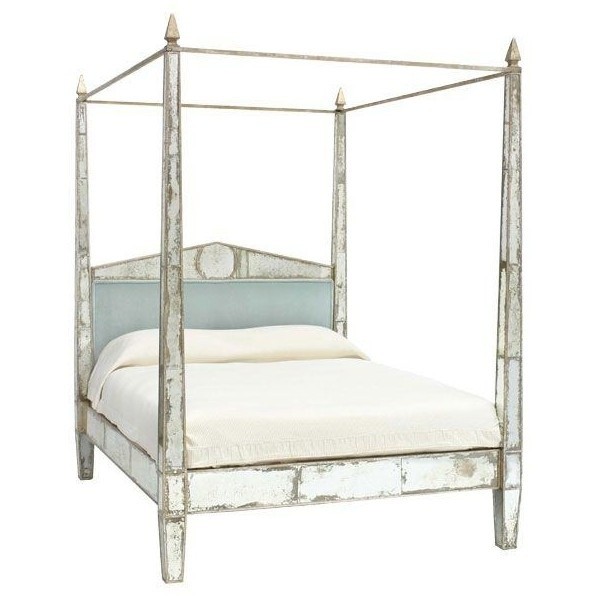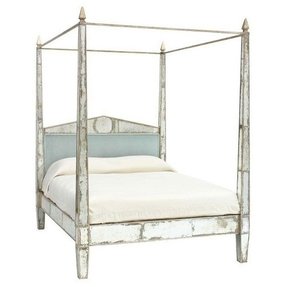 Choose class and refined elegance with this mirrored four poster bed that sports the distressed finish and the design that is worthy of any master suite with the modern or rustic decor option to it.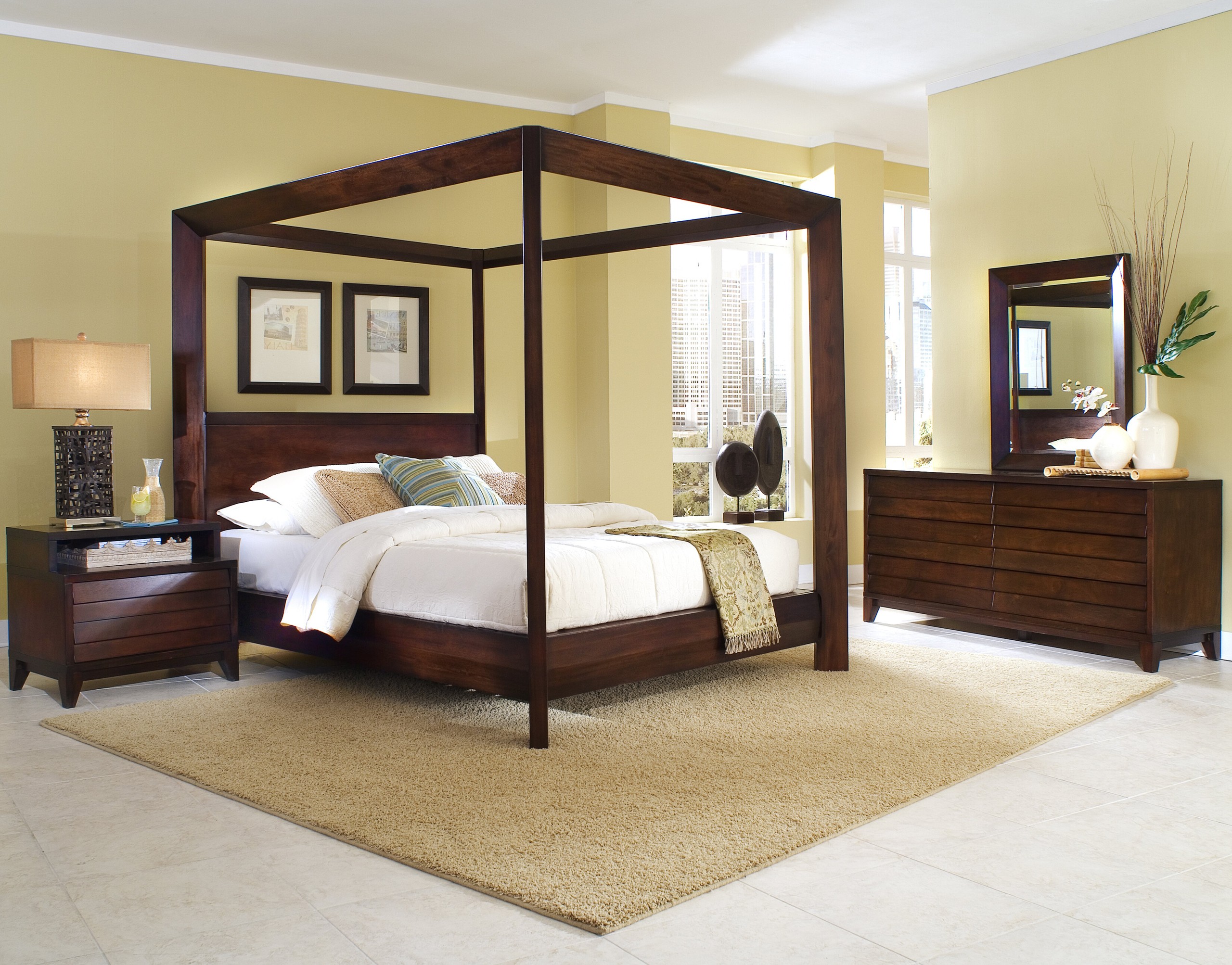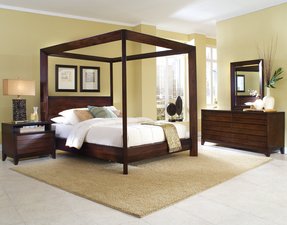 Island Chamfer Canopy Bed - california king frame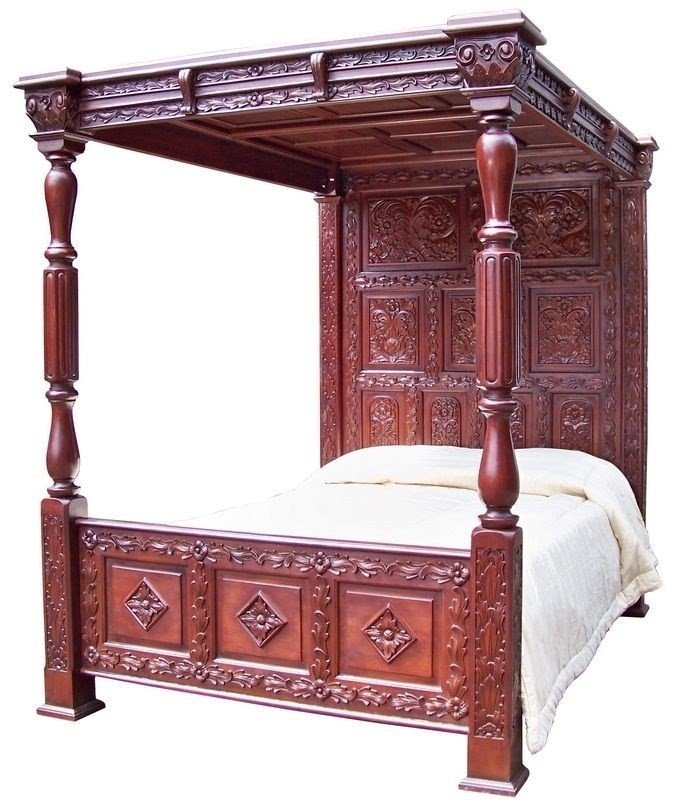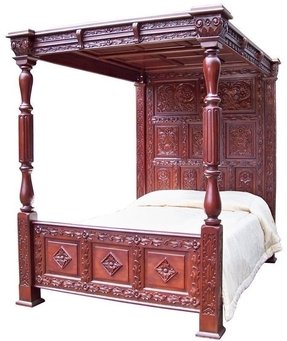 Stunning 5 King Size Mahogany Hand Carved 4 Poster Bed Wax Finish NEW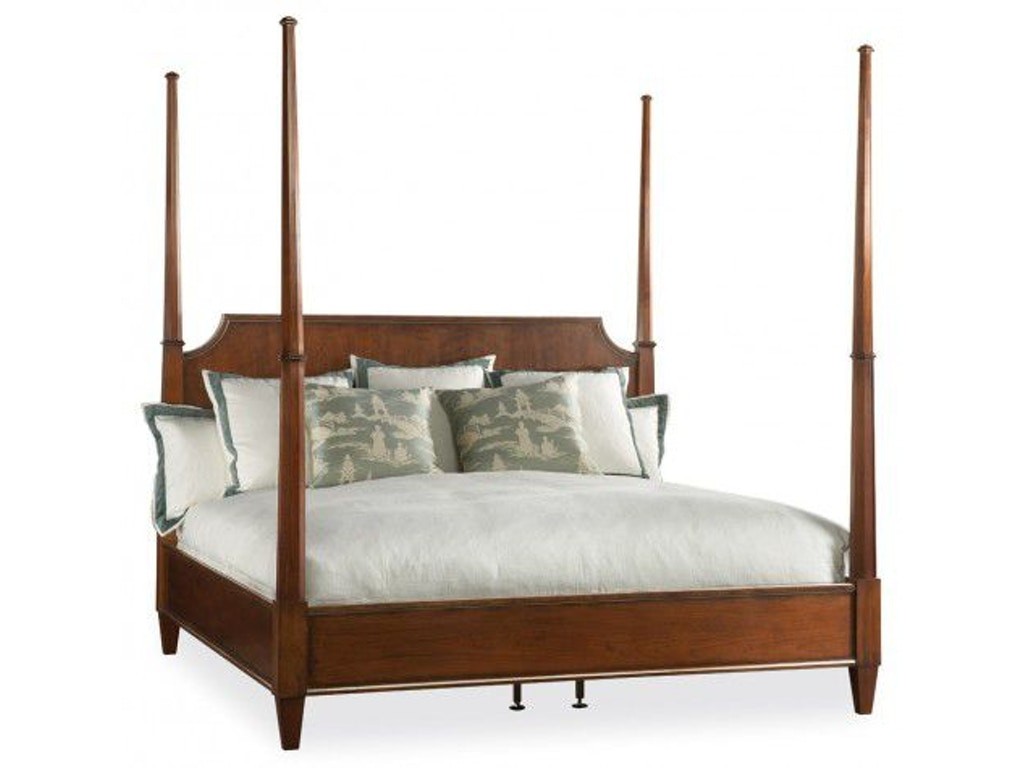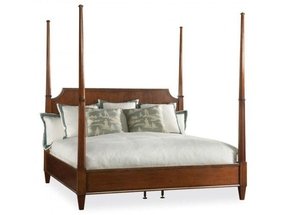 Innovation Bed, King on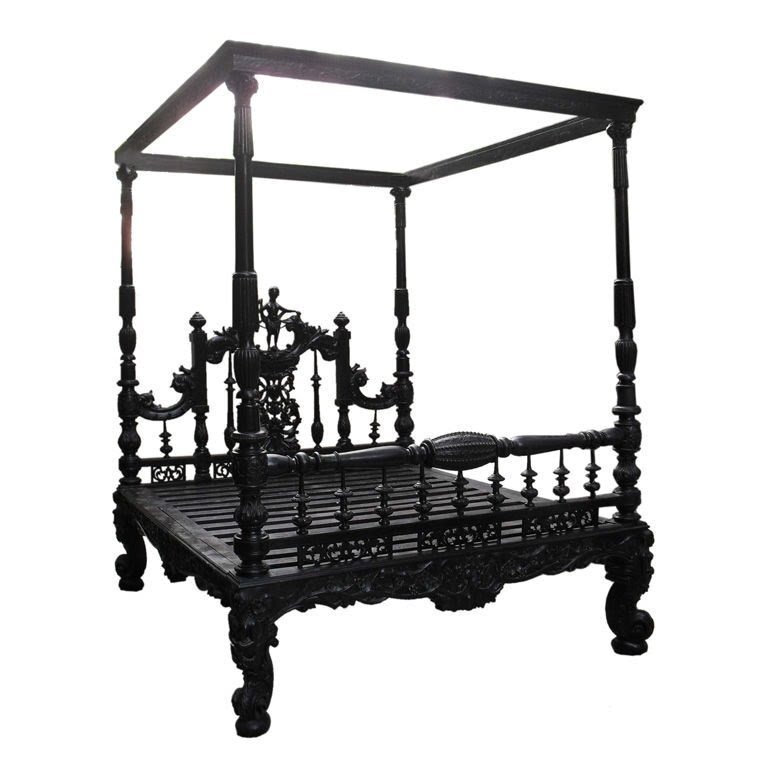 Indian palace stylization is a very aesthetic feature of this bed. It includes four posts and its frame features many carvings and decorative accents. Black color of this frame perfectly matches any bedroom design.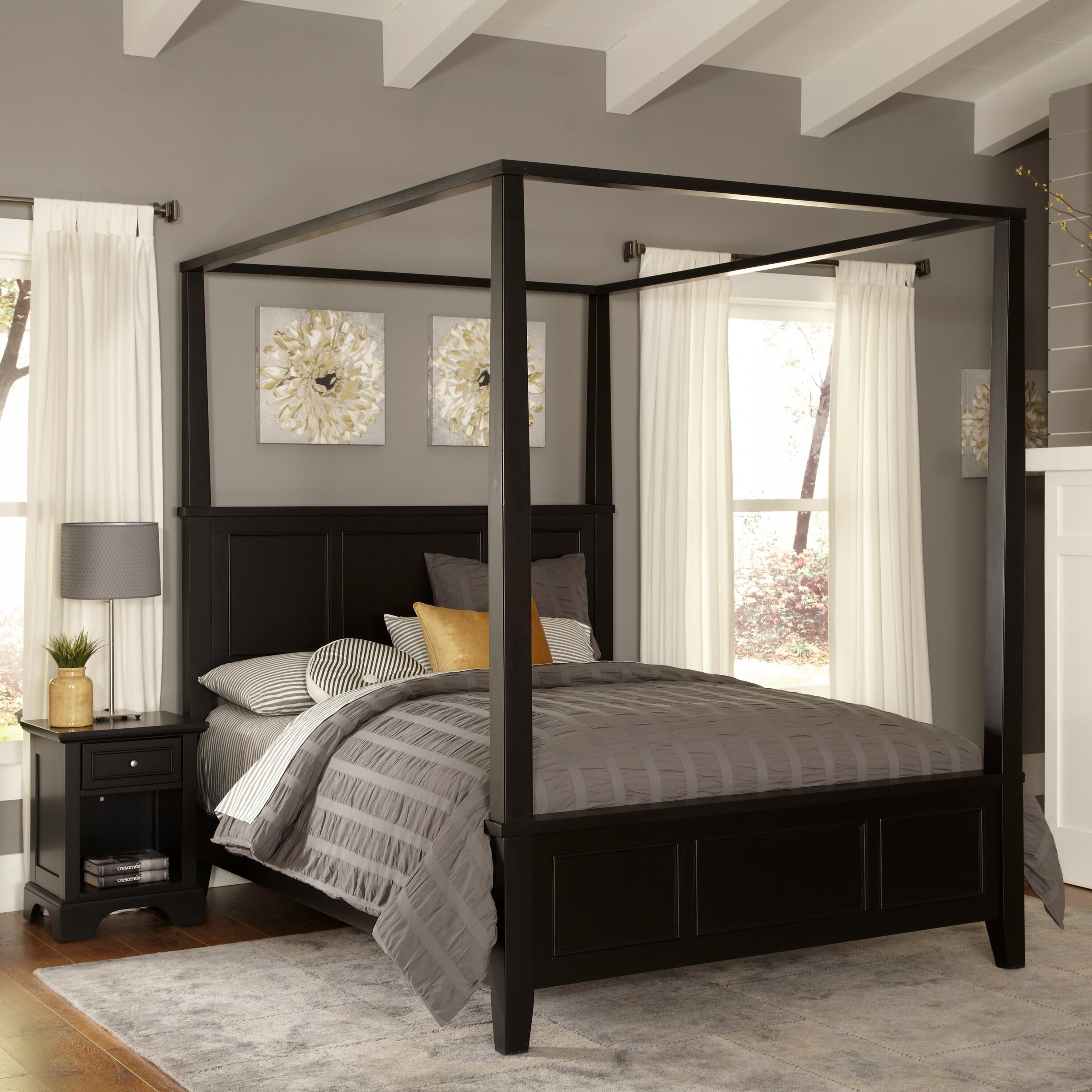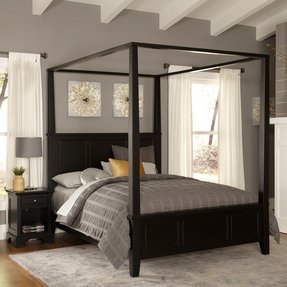 The four poster kingsize bed with the black painted wooden frame. The high headboard guarantees the great support for your spine while reading in the bed. The grey bedding perfectly composes with the toned piece of furniture.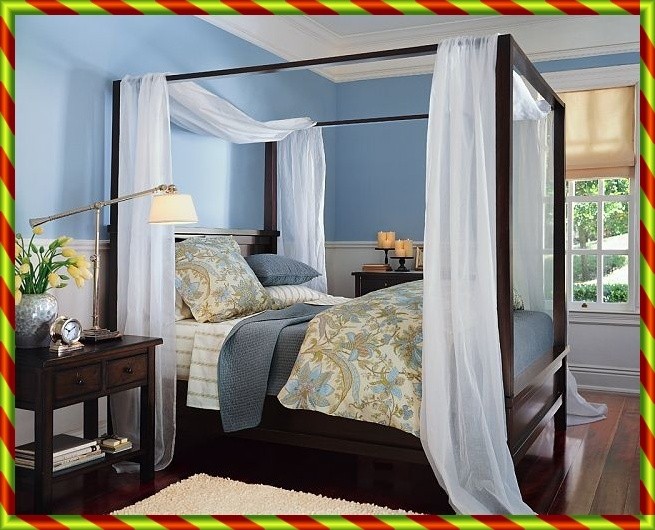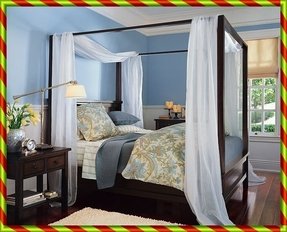 Canopy bed frame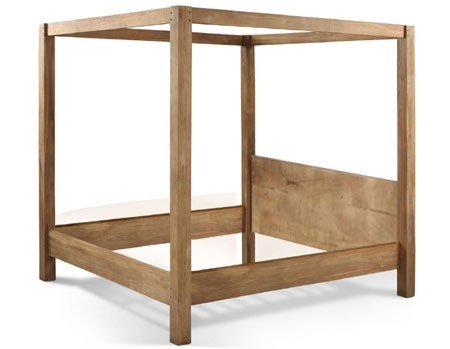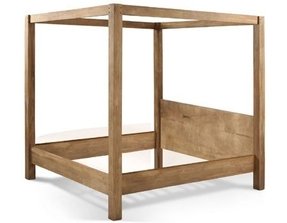 How to make a DIY 4-poster bed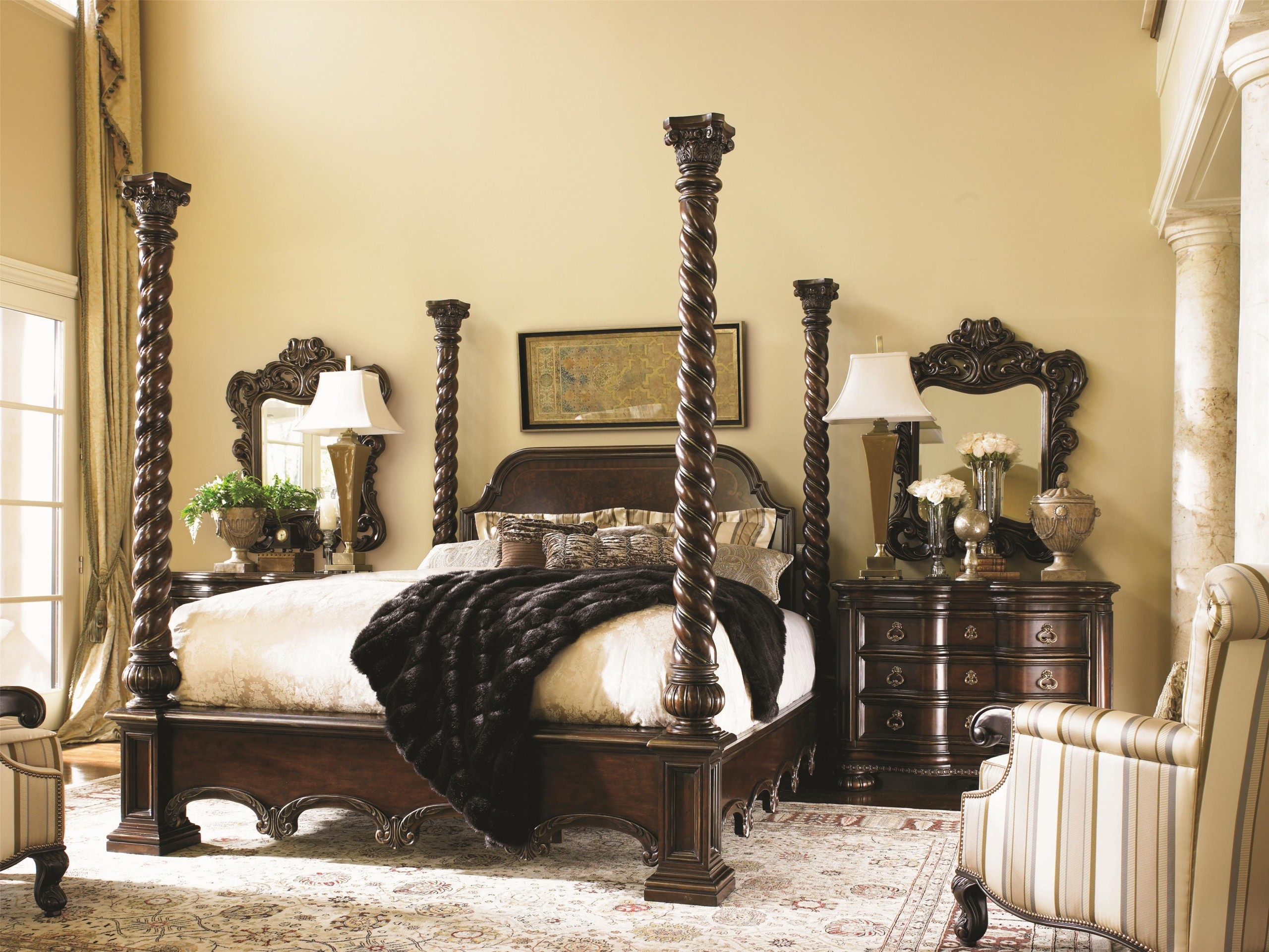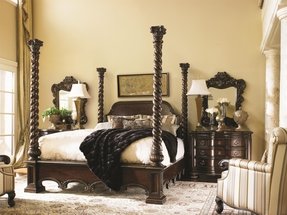 Florentino Vittorio Four Poster Bed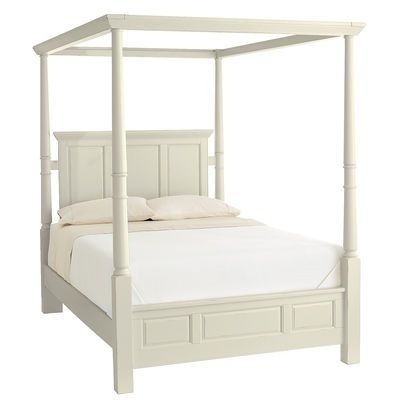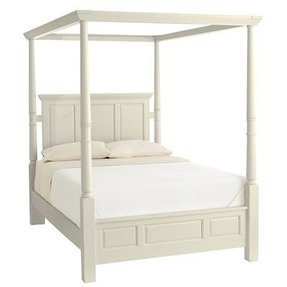 The "dot over and" will be something that in the past had only the crowned- a canopy.The Italian term "baldacchino" means "sky" or what is under its vault. So you already know what a four poster king wooden bed is,finished with white paint and straight lines.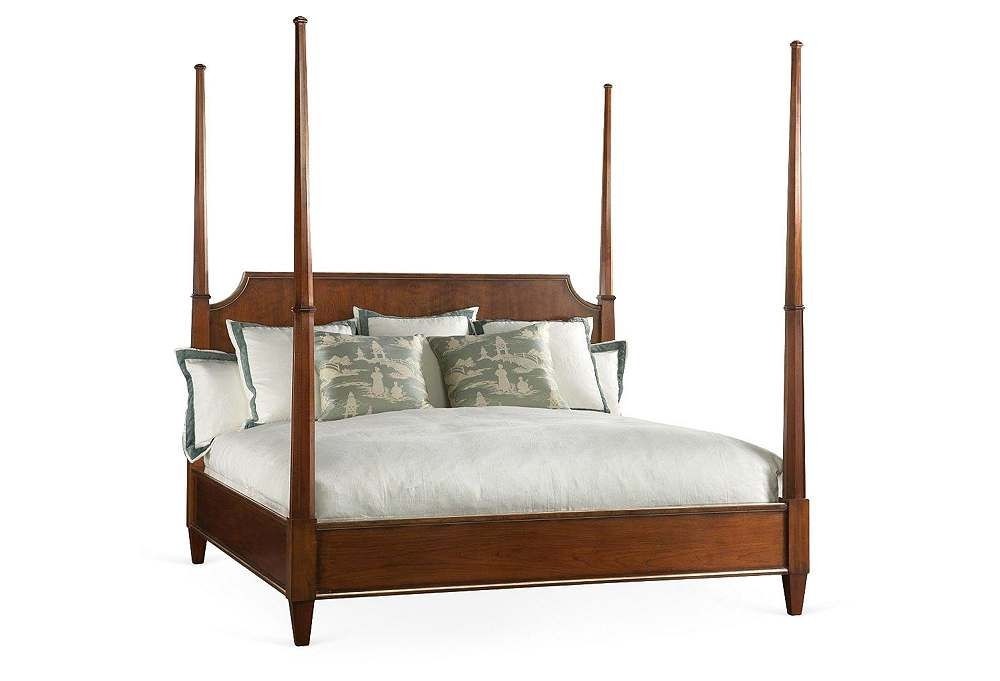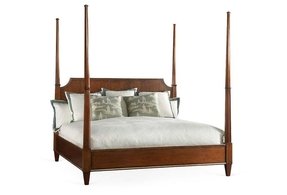 4 poster bed made of wood and fitted with high headboard. It is mounted on conical legs. Application in any bedroom according to taste and need.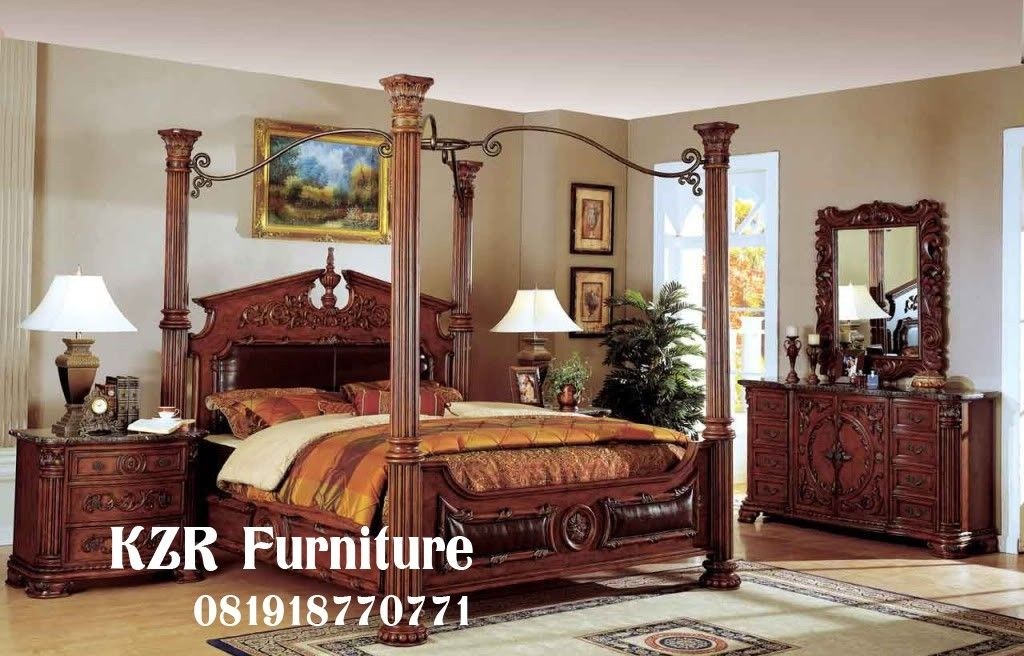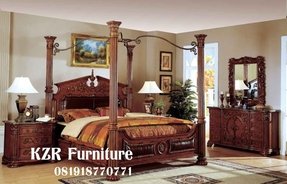 I love this Old World styling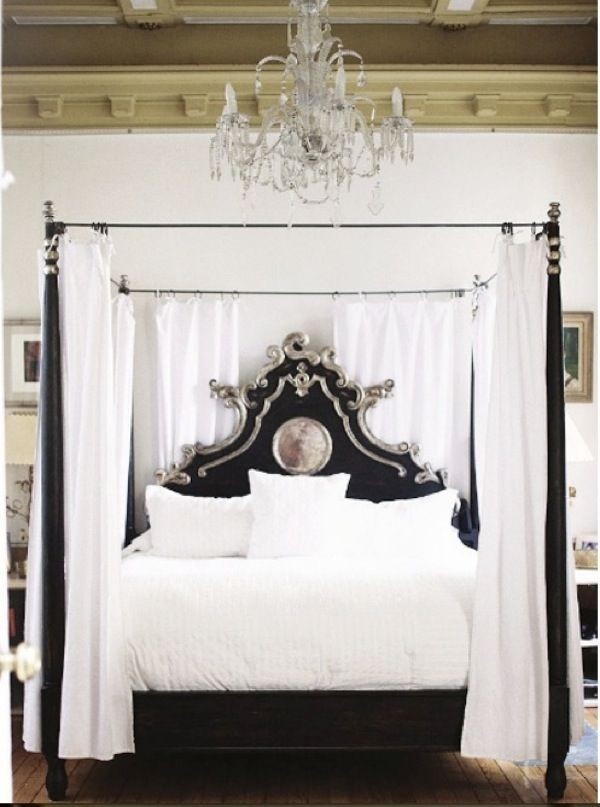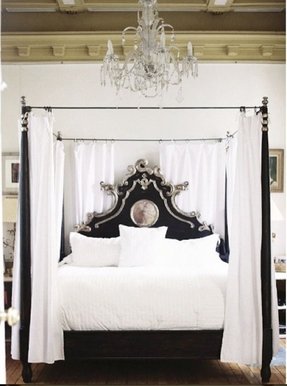 A stunning traditional queen bed entirely finished in black. Its wonderful highly arched headboard has curved silvery edges adorned with swirls and a round medallion on a main panel. Four tall round tapered up posts have tiered silvery ball finials.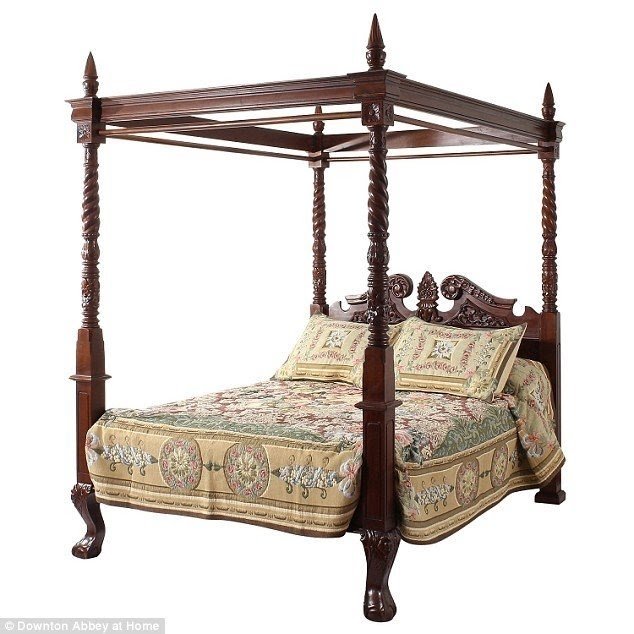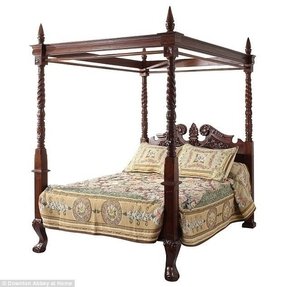 King size bed with a four poster construction. Its durable wooden frame includes four posts with attractive, decorative accents. The headboard is very solid and it includes some decorative carvings for additional aesthetics.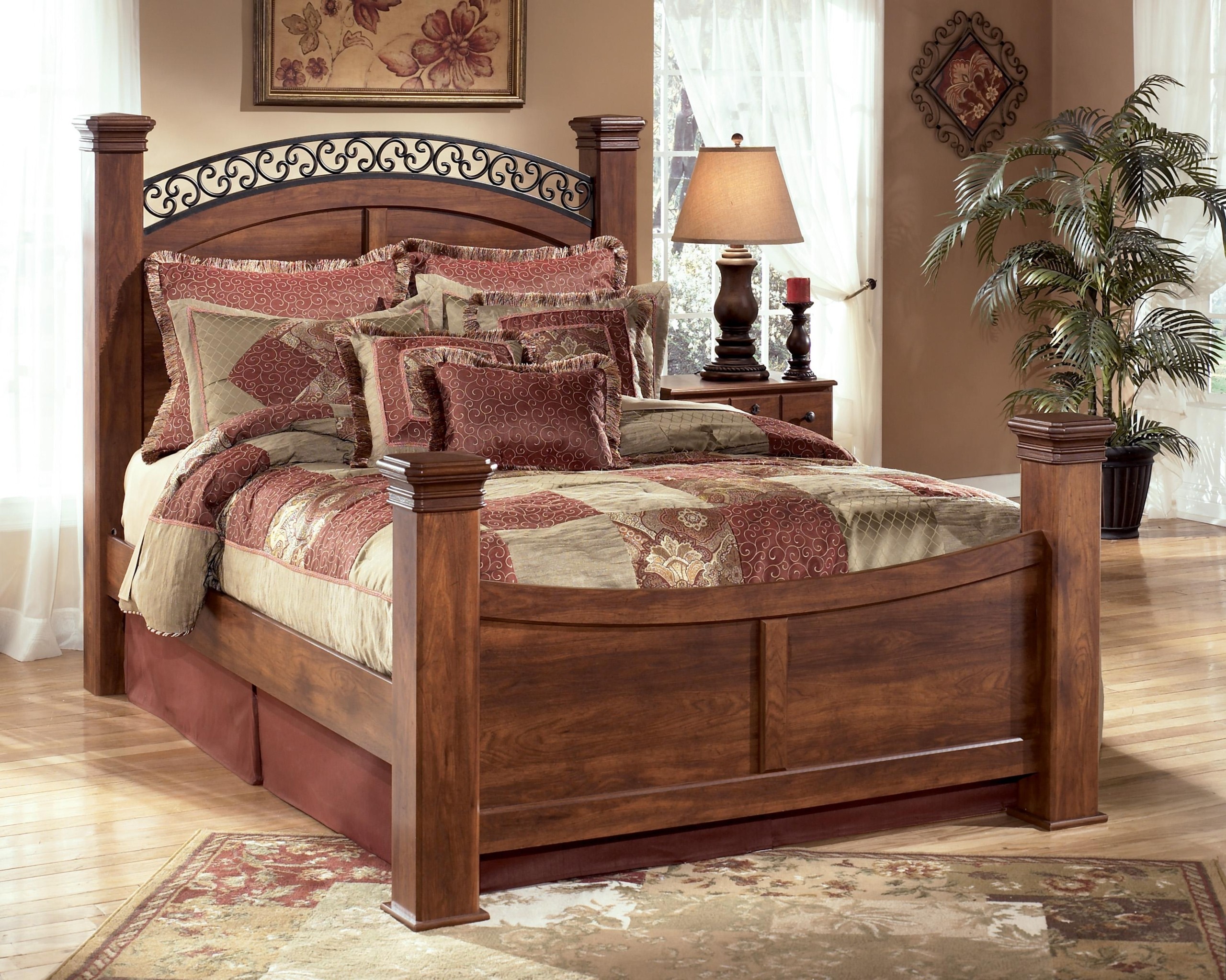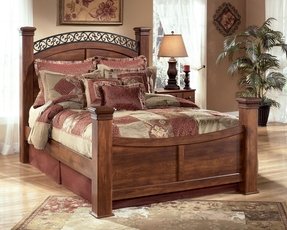 A comfortable bed is a key to health.This four-poster king bed has the enormity of sophistication and raw beauty of cherry wood,with a headboard, finished with a felt in tin color. In addition, iron ornaments on the headboard, introduces the French royal style.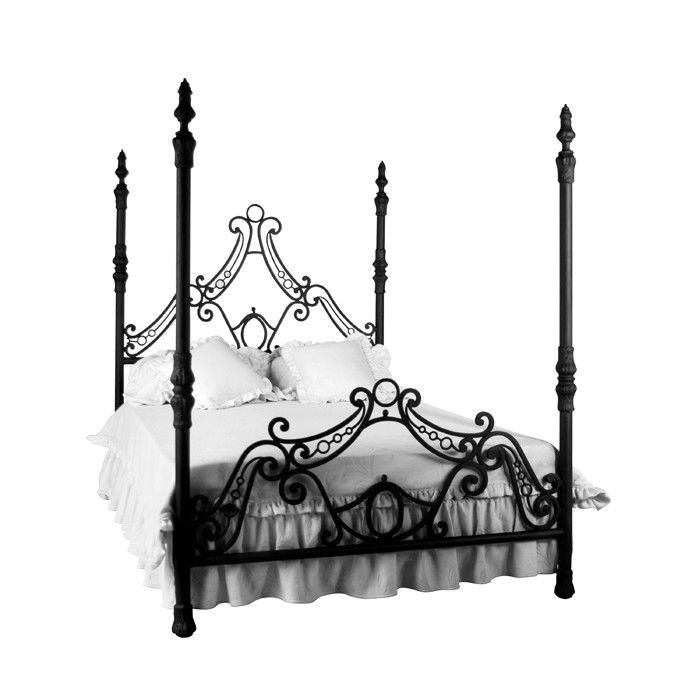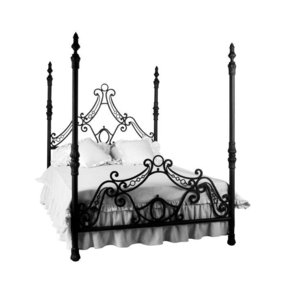 Queen Four Poster Bed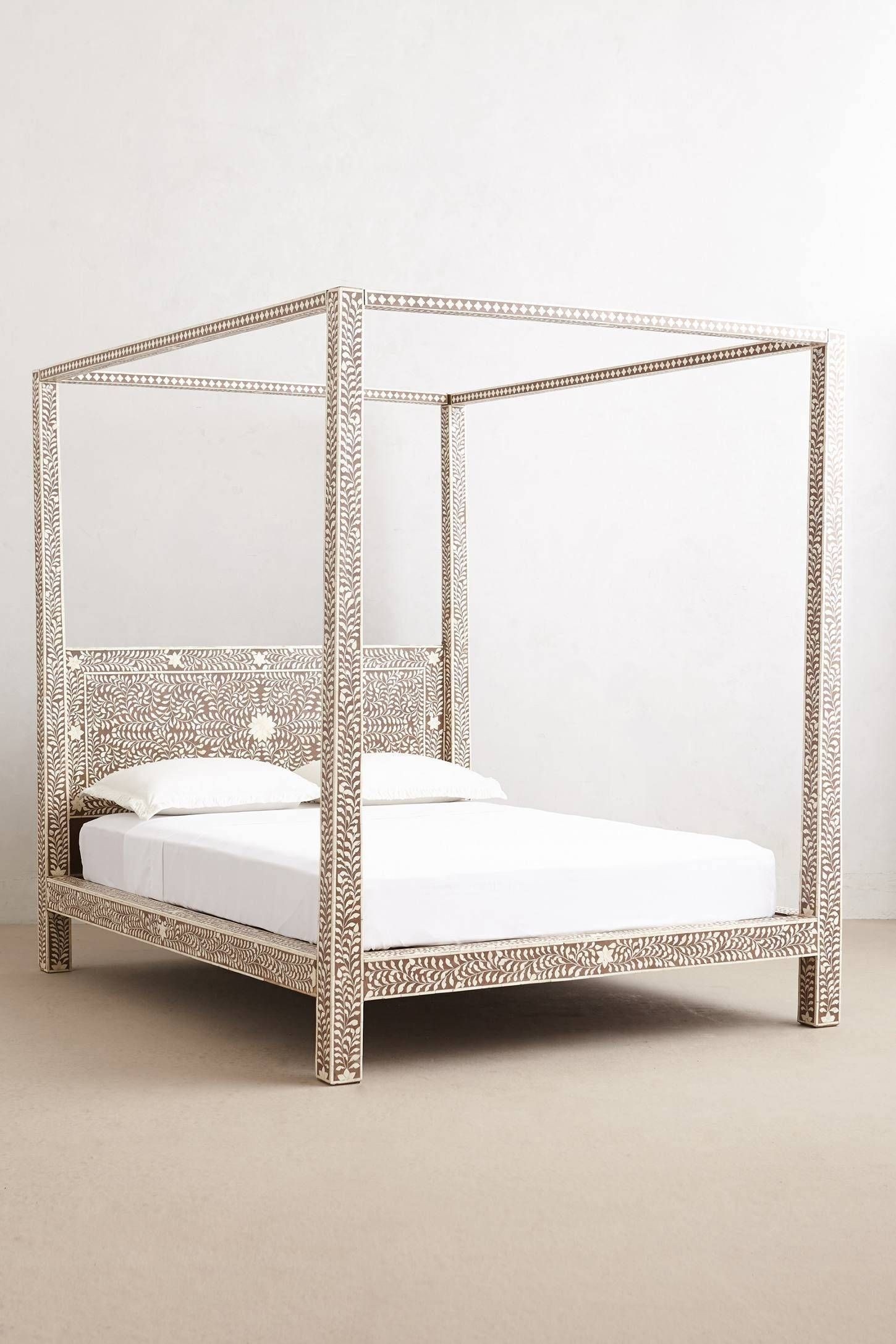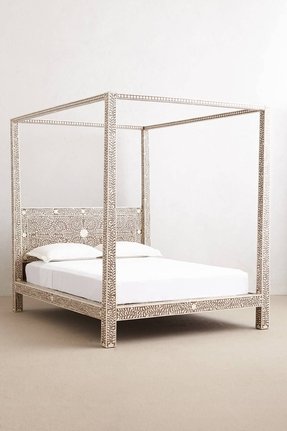 Enchanting four poster king bed frame with decorative bone inlay - a simple yet striking way to bring a unique hint to a contemporary bedroom. Neutrally colored, the frame is of course equipped with headboard.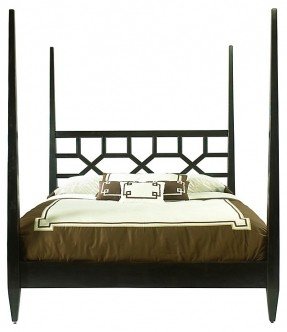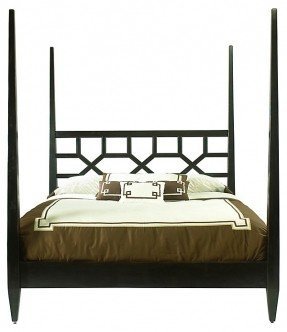 In Baroque times, the bed was a piece of furniture that emphasized the status of the king. A four-poster king bed frame presented here reminds you of it. This time in a dark espresso finish, a geometric headrest with four strong, tall and slim pillars.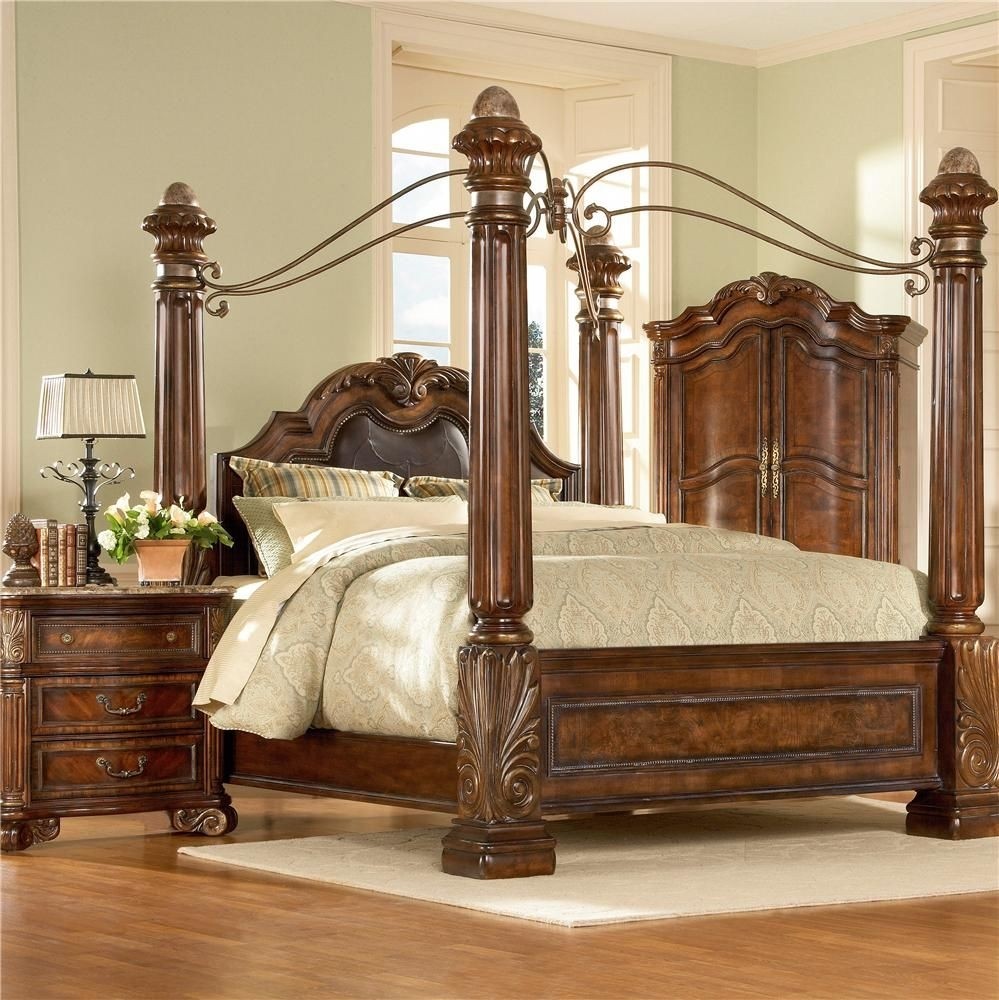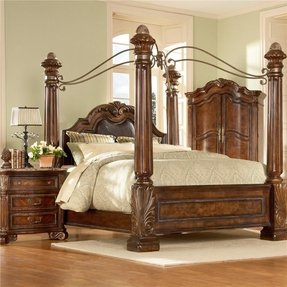 Four poster bed in simple form. Construction is made of wood with antique finish. Adds freshness and elegance to each bedroom.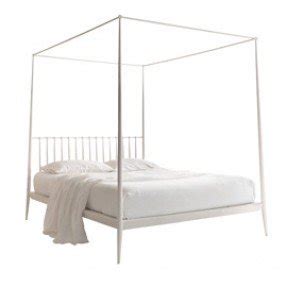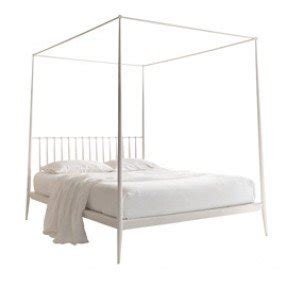 Cantori Urbino Baldacchino Continental King 4 Poster Bed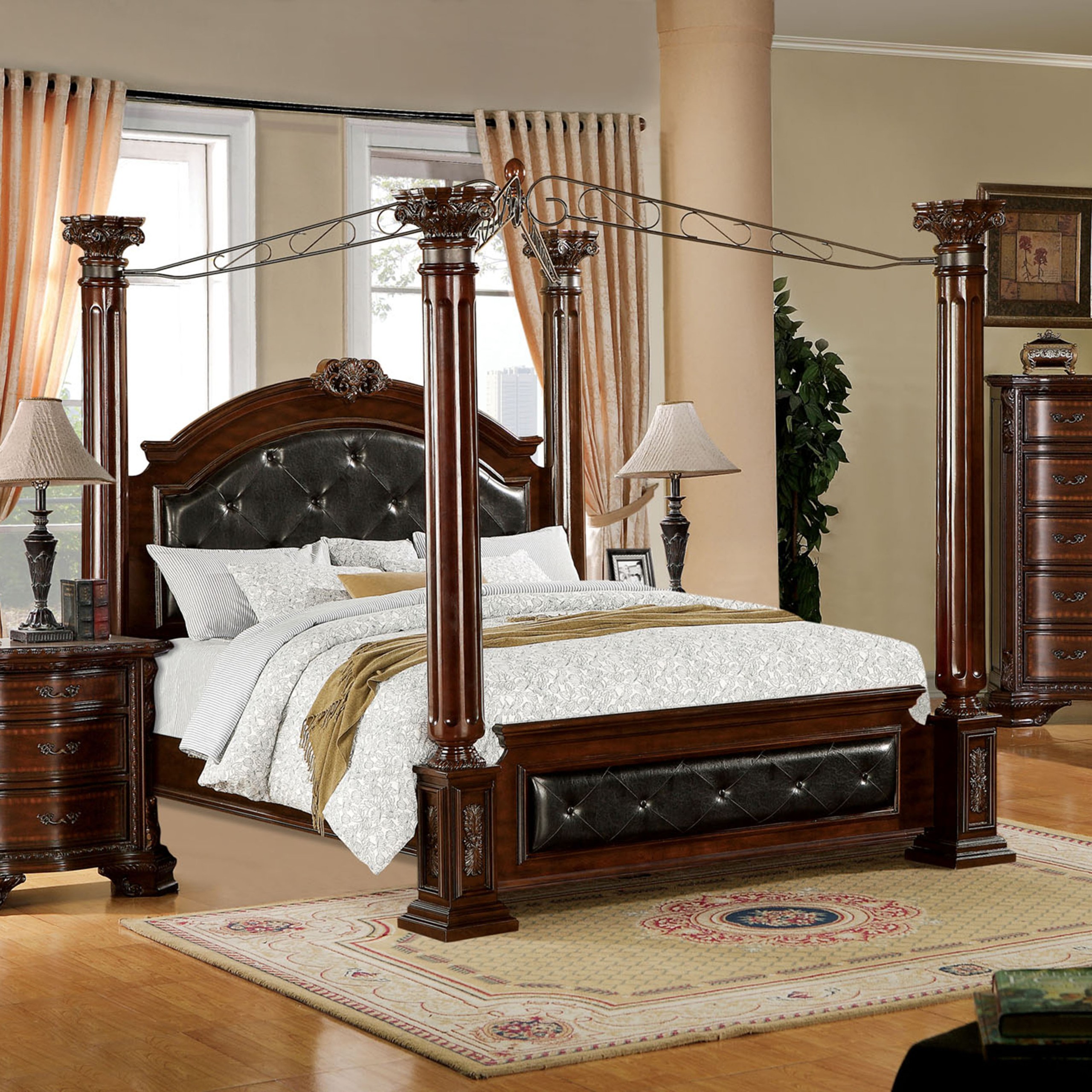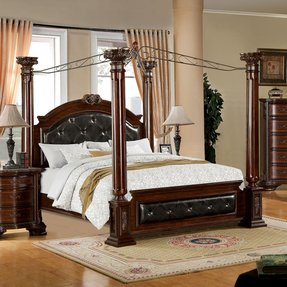 Mandalay Baroque Style Brown Cherry Queen, King Poster Canopy Platform Bed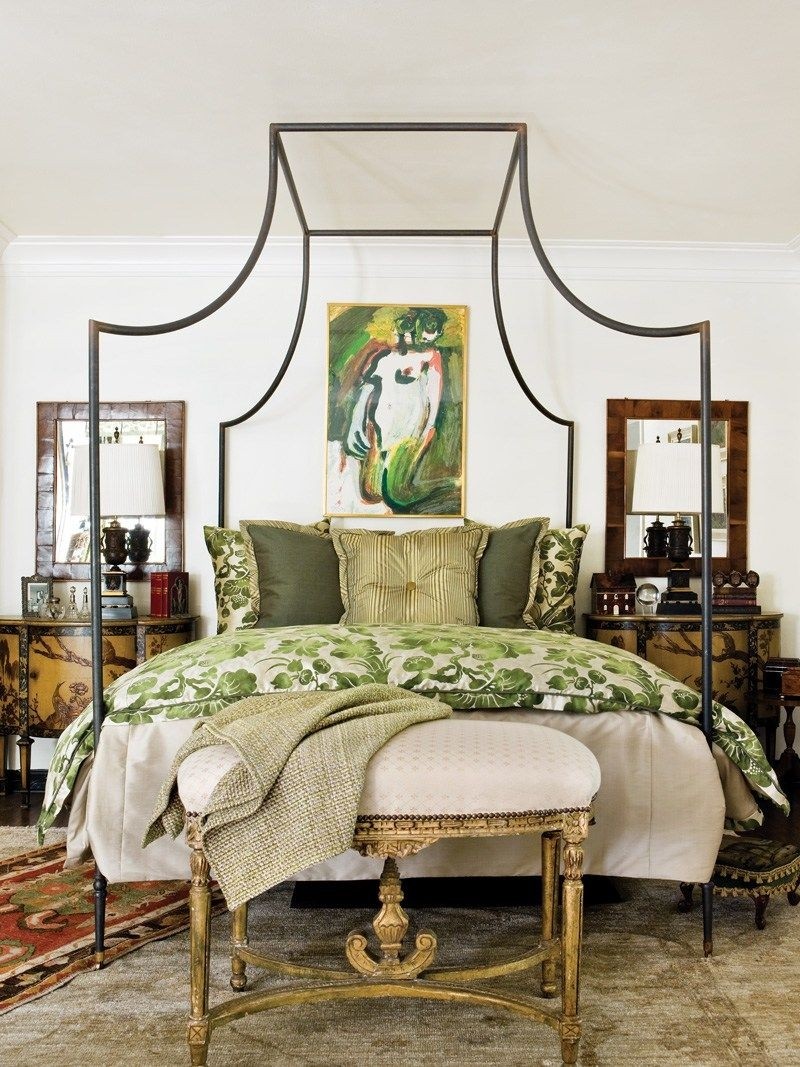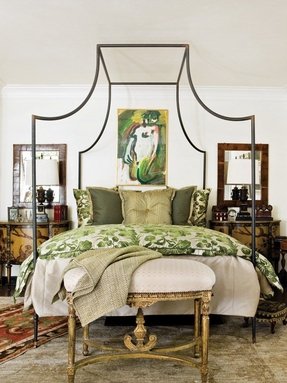 A wonderful addition for master bedrooms, in this king size bed you will be sleeping like a baby. Its tubular frame is made of powder-coated metal, and beautifully curved on top, allowing you to hang a canopy, to make the whole sparkling with pizzazz.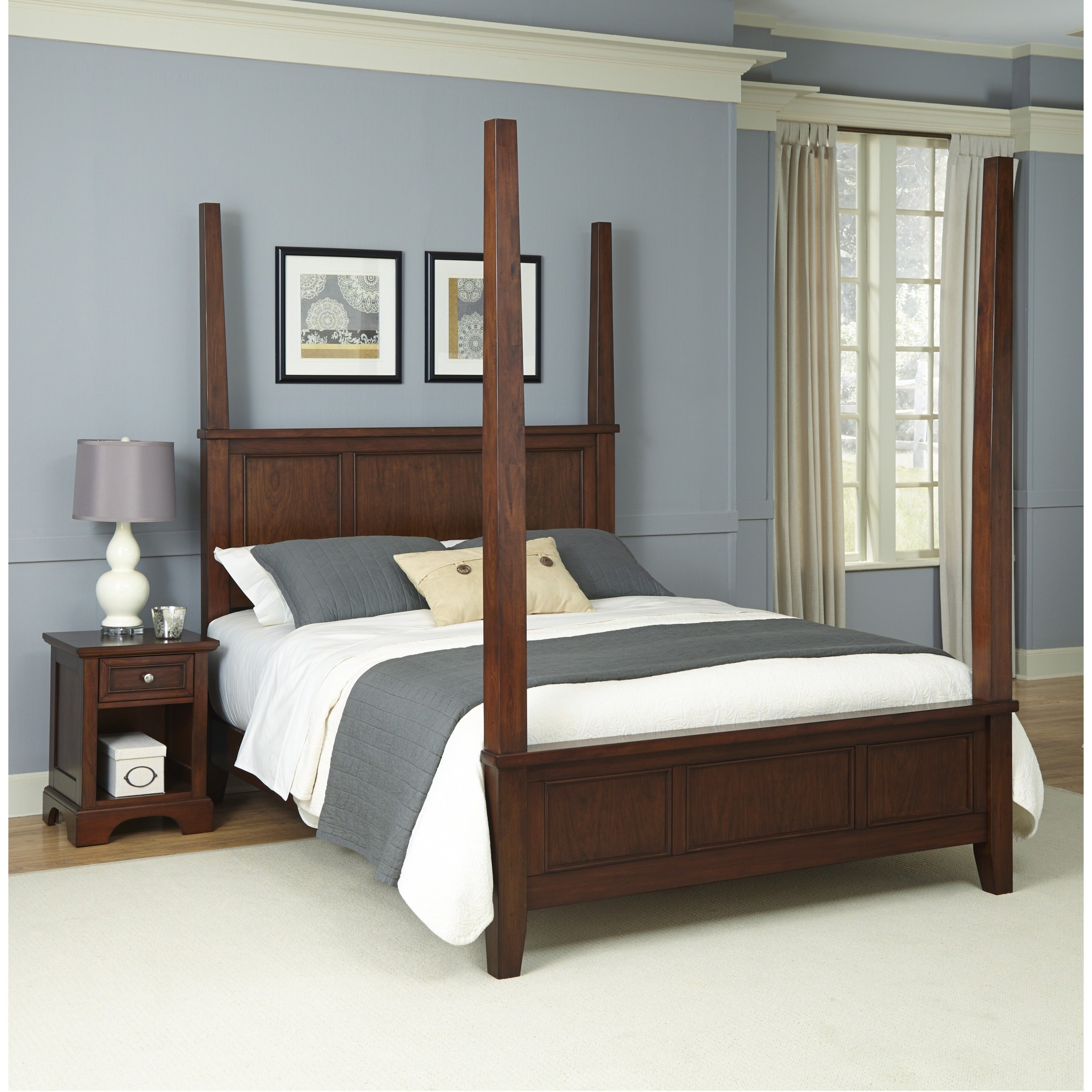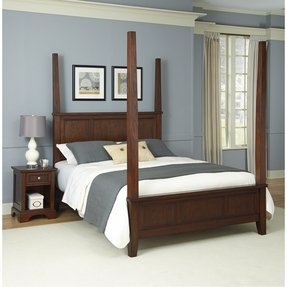 Chesapeake Canopy Bed $836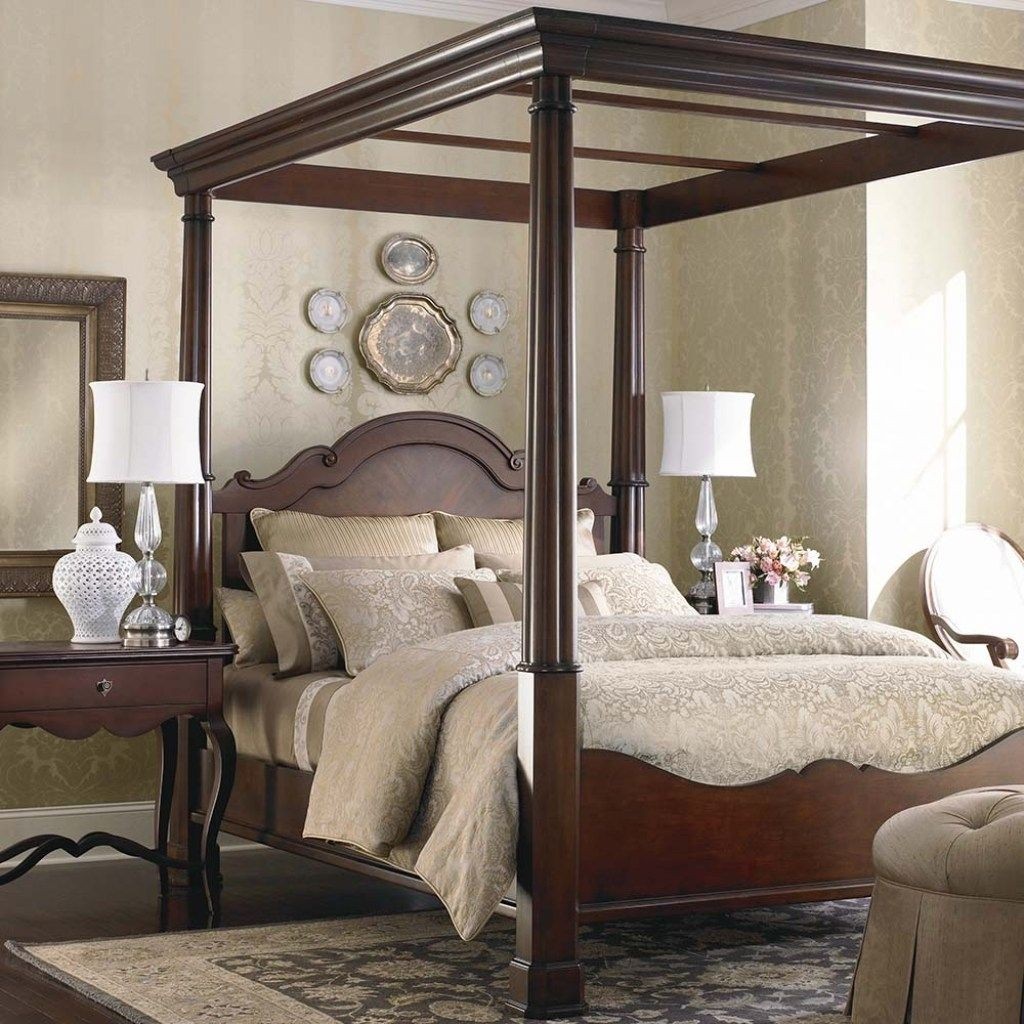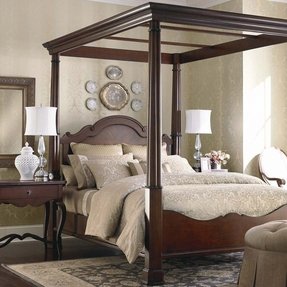 Fabulous Bedroom Design Ideas Using Cherry Wood High Poster Bed Frame ...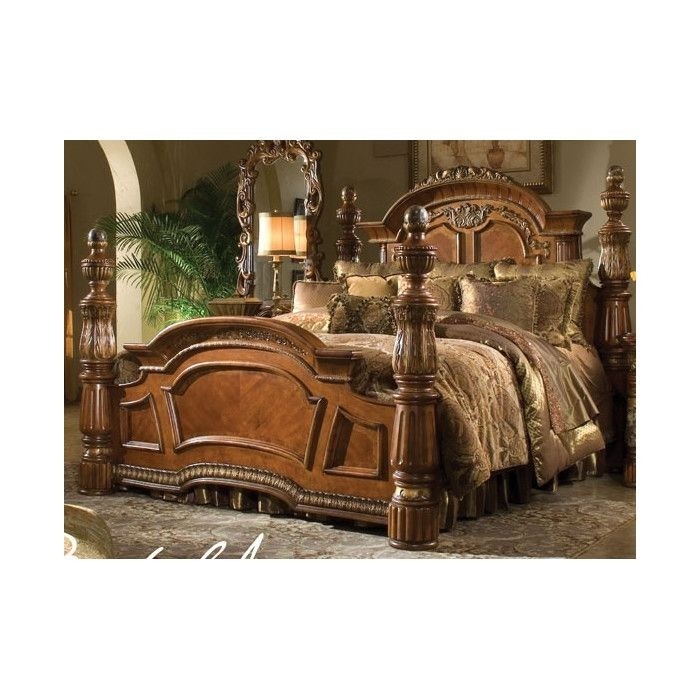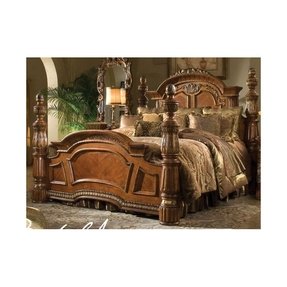 Michael Amini Villa Valencia Four Poster Bed Classic Chestnut finish ...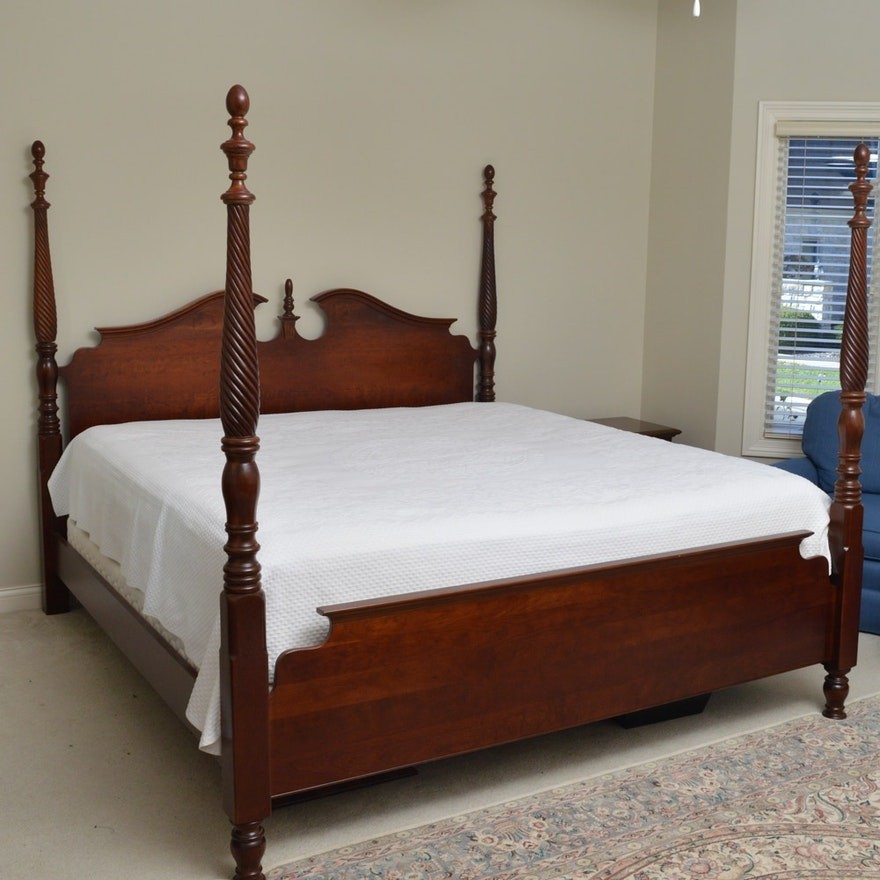 Pennsylvania House Cherry Four Poster King Size Bed : EBTH