Maximizing available storage space in your living room is a challenge, even if you have a large living area. Instead of cluttering up your room with more cabinets or bookcases, consider investing in a sofa that makes better use of your existing space.
A sofa with storage offers discreet ways of storing toys, electronics, books, and more. You can keep essential objects organized and within reach while maintaining the sleek and elegant appearance of your living room. This storage solution is often completely unnoticeable.
Like with any furniture purchase, you need to think carefully about what size suits your space and lifestyle. Having a sofa that's too large or too small defeats the purpose of keeping your living room both neat and comfortable. Here are six tips for choosing the right size sofa with storage for sleek, decluttered living space.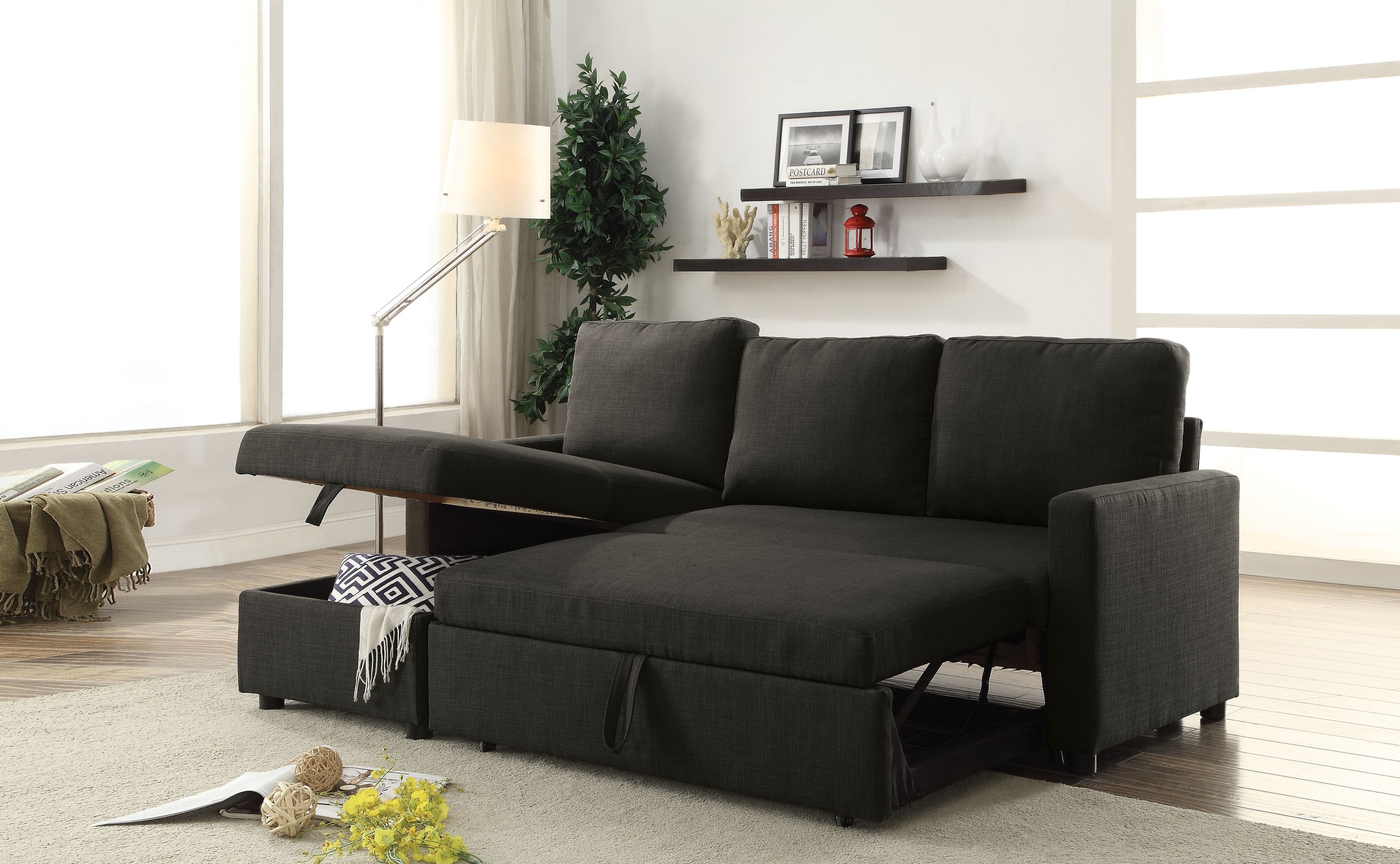 1.

Consider Storage Type

Armrests, pockets, shelves, storage ottomans, and drawers are all helpful for storage, but each has its limits. Side pockets, for example, can only store flat or small objects, such as magazines. Armrests are easily accessible, but they are also only large enough for remotes, headphones, and small books.

Large sofas with storage can combine multiple types of storage to give you even more flexibility. For example, a wide sofa may have both a storage armrest and a large ottoman that can replace a sizable portion of your existing storage.
Plus, small couch pockets often aren't wide enough for larger toys and accessories. Consider opting for a larger size to make sure you can actually store whatever objects you need to as your family grows.
2.

Check Existing Storage

If the goal for your purchase is to replace or complement existing storage, it's wise to check the size of your current storage to know how much storage your sofa should have. Consider coffee tables, bookcases, and other furniture in the room as points of comparison. You may also need to assess your storage items to determine how much total space you require.

Measure the existing shelves and drawers to see roughly how much space you'll need in your couch and ottoman. If there are specific objects you want to store, make sure to measure those as well.

Also be mindful of the accessibility of your existing storage. If you struggle with your storage because you have to bend over to access it, then a couch with drawers underneath won't be ideal either. You'll want a sofa with multiple armrest consoles and pockets for maximum ease of use.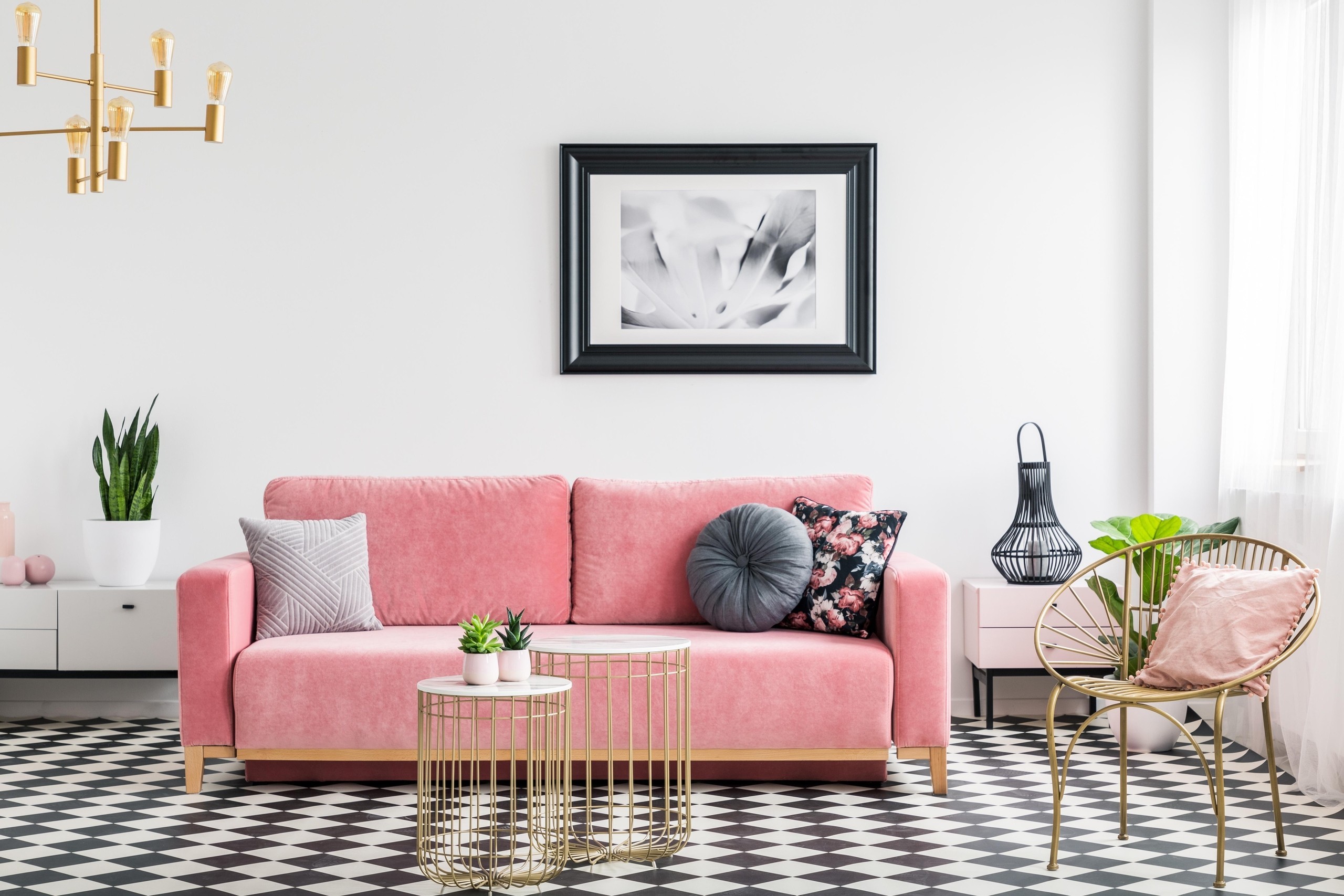 3.

Measure Your Room

An average-sized living room is approximately 12' x 18', and some are closer to 20' x 28' or even larger. Some aren't perfect rectangles, which makes accurately choosing furniture even harder.

Double-check the dimensions of your living room before brainstorming new couch shapes or sizes. Make sure to account for entry and exit doors that open inward, as they need a surprising amount of space.
It also helps to measure your existing couch and think about whether it's too large or small for the existing space. Consider a smaller sofa if you feel that your current one is overwhelming the room. You can always complement it with an additional piece of furniture like a storage bench.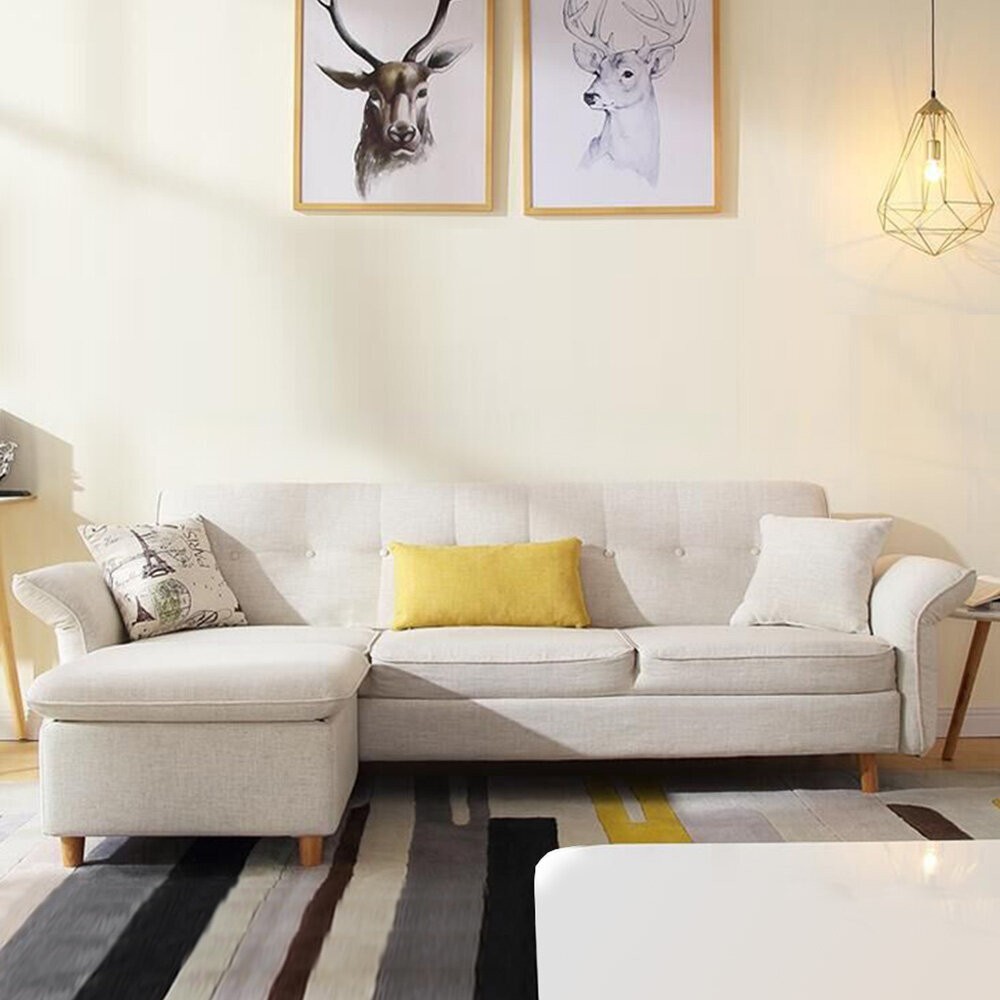 4.

Play with Placement

Some people prefer to place their couch closer to the TV so they can see and hear better. However, in many cases, this will leave a gap between the sofa and the wall behind it. While this gap can be useful for people passing through the living room, it may be a waste of space.

For couches with front-loading drawers, you'll need even more space between the couch and the TV or coffee table. To keep from blocking the space in front of the TV stand or entertainment center while retrieving items from the drawers, make sure the couch is at least 8' from the TV.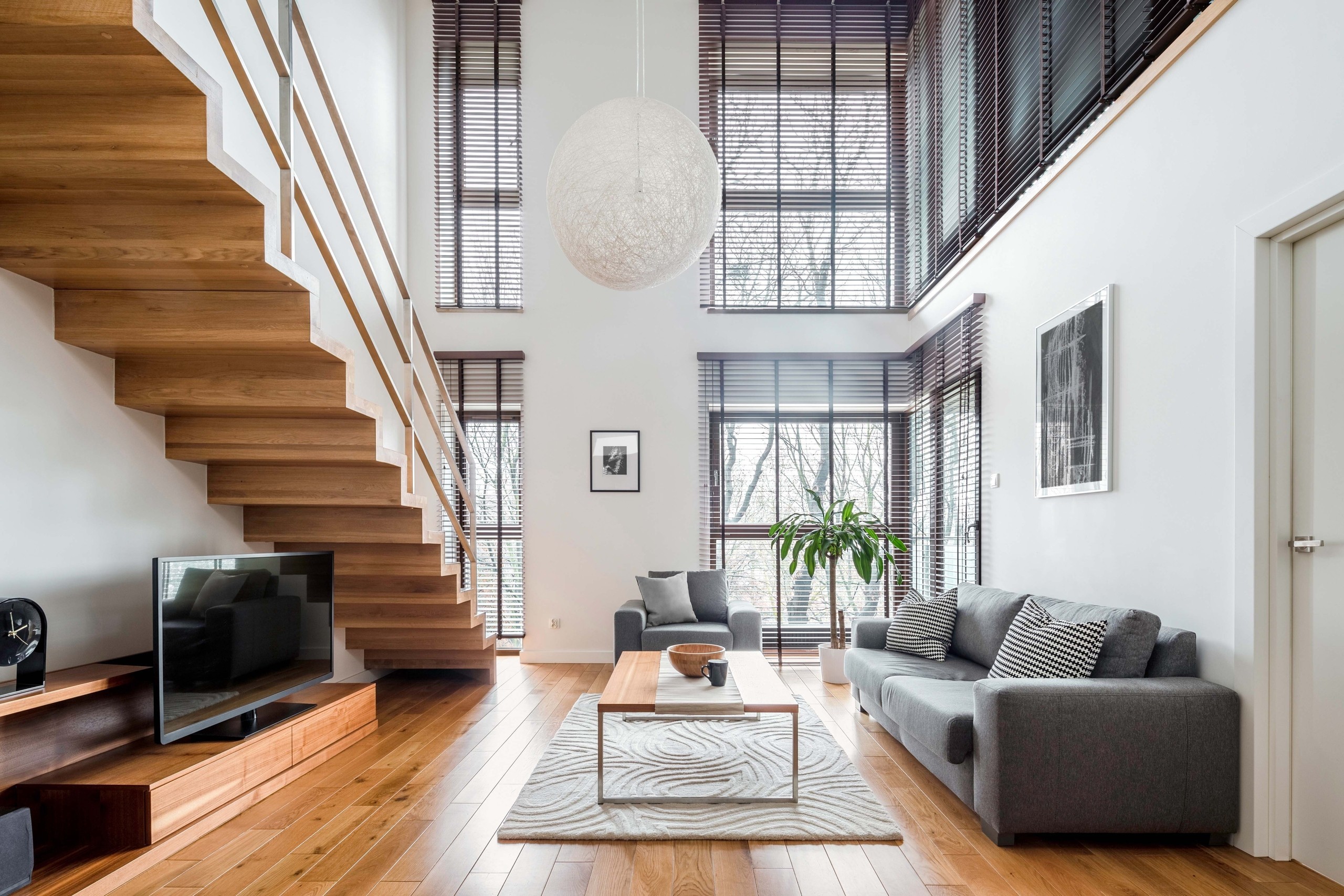 Sketch out your living room and consider possible rearrangements. You'll need to know the approximate measurements of all furniture in your room in order to sketch accurately. Also make a note of where the outlets are in your living room, as blocking them off behind a couch limits your access.
5.

Leave Room for Kids

If your children frequently play in the living area, it's important to make sure they have enough space to play safely. They are also likely to need access to the drawers more often for toys, which can impact the flow of people around the room.

Consider that kids will eventually grow older and develop hobbies that aren't as active. They will start reading and playing video games instead of playing with trucks and dolls on the living room floor. A sofa is a 10- to 15-year investment, so choose one that balances both current and future needs.
6.

Get the Right Height

Most sofas are between 30" and 36" high because this is the most comfortable height for sitting and relaxing. Even a few inches of height can make a difference when maintaining balance in your room.

A taller couch may make a room with a low ceiling look smaller. On the other hand, a lower sofa back may be less comfortable to recline against if you are tall. If you like your current couch, measure its seat and cushion height and look carefully at the product descriptions for the sofa you're considering to make sure its dimensions are similar.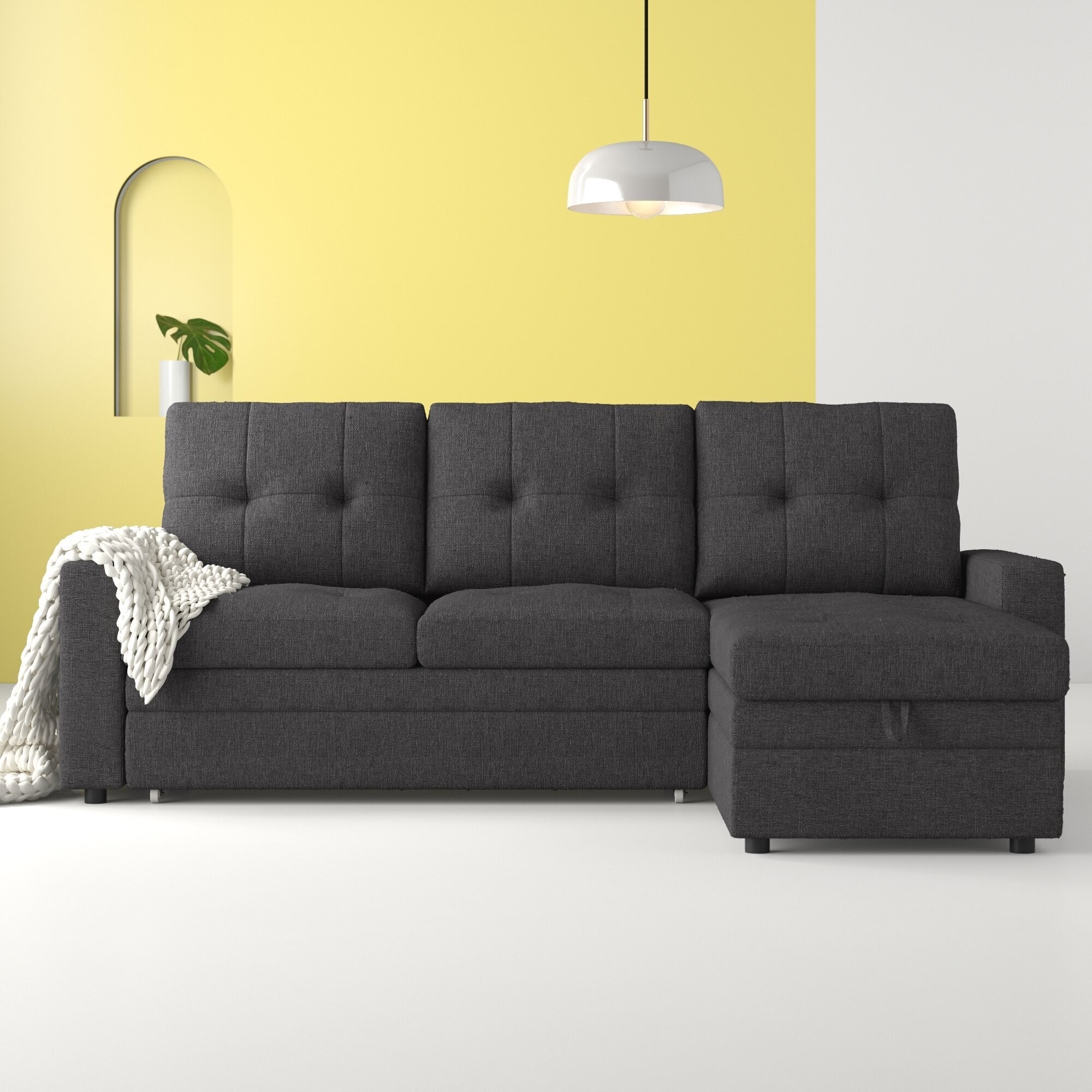 Finding the Right Selection
Sofas with drawers, consoles, pockets, and other storage are perfect for busy families. Even if you have a small house, you can manage your available space by using smarter storage. You can even cut down on the amount of time you spend looking for the remotes by storing them in the same place every time.
Online shopping has made it easier than ever to find the perfect sofa with the storage you need. Many manufacturers also offer a variety of color and fabric options so you can match your existing decor. However, when online shopping, ensure that you check the specs, weight, and sofa dimensions to get the right-sized sofa for your needs and expectations.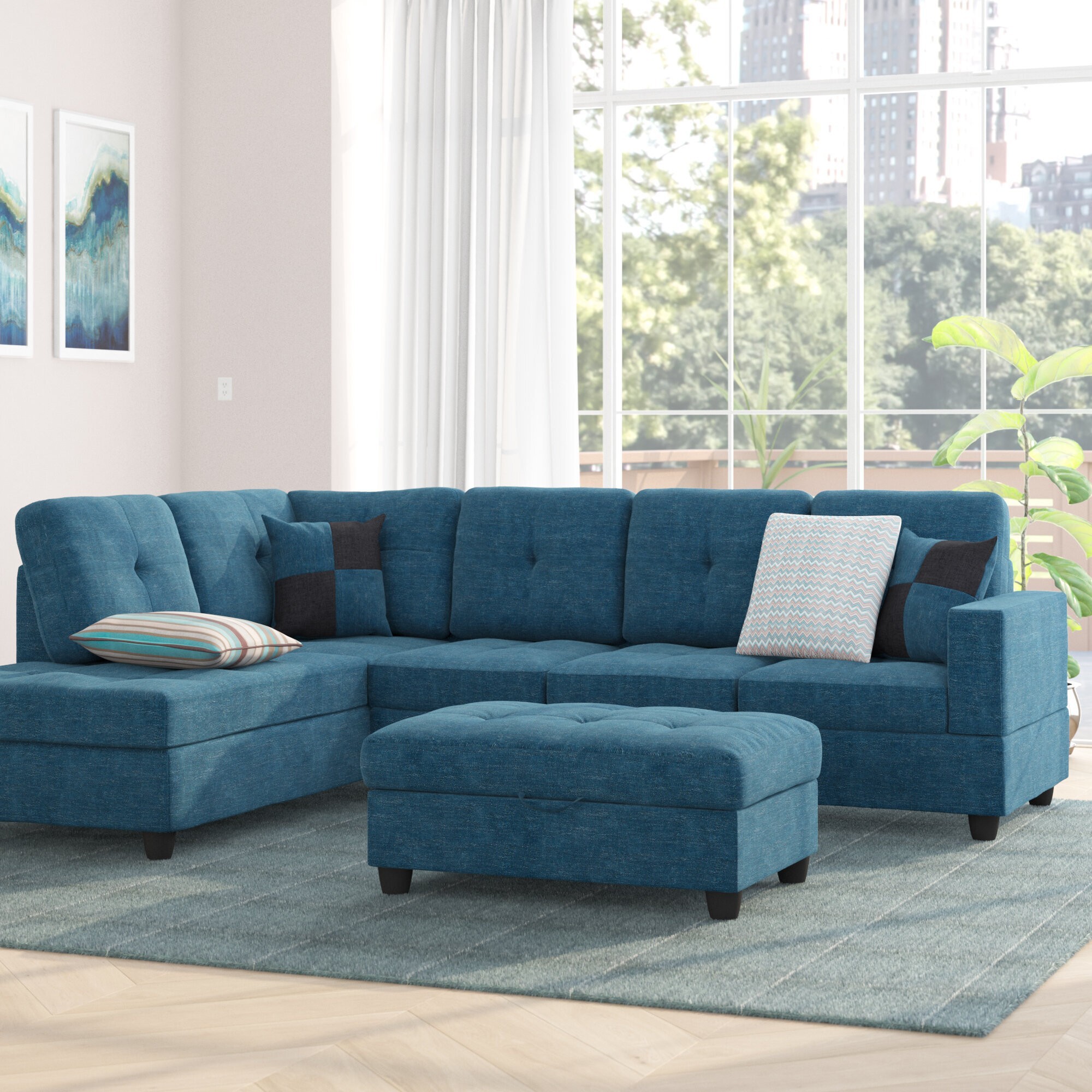 Online shopping also makes it easier to get the best deal possible. You can compare different brands and make a smarter investment. That leaves you with more money to invest in your family's future as you play and grow together.