Entertaining friends and family in your home is one of life's great joys, especially around the holiday season when being with your loved ones and sharing a delicious home-cooked meal is more important than ever. However, for those of us living in apartments with limited space, finding comfortable seats for all your guests can be a real headache.
The average dining chair takes up significant space, and, as in your day-to-day life, you often don't need more than three to four seats around your table. For a pragmatic, space-saving solution for your entertaining woes, try folding dining chairs.
Purchasing a set of stylish chairs that can be folded so they take up minimal space and can be tucked away in a closet ensures you're prepared for any social occasion. There are numerous styles of folding dining chairs out there, so we've compiled a few of our favorites.
The Classic Wooden A-Frame Folding Chair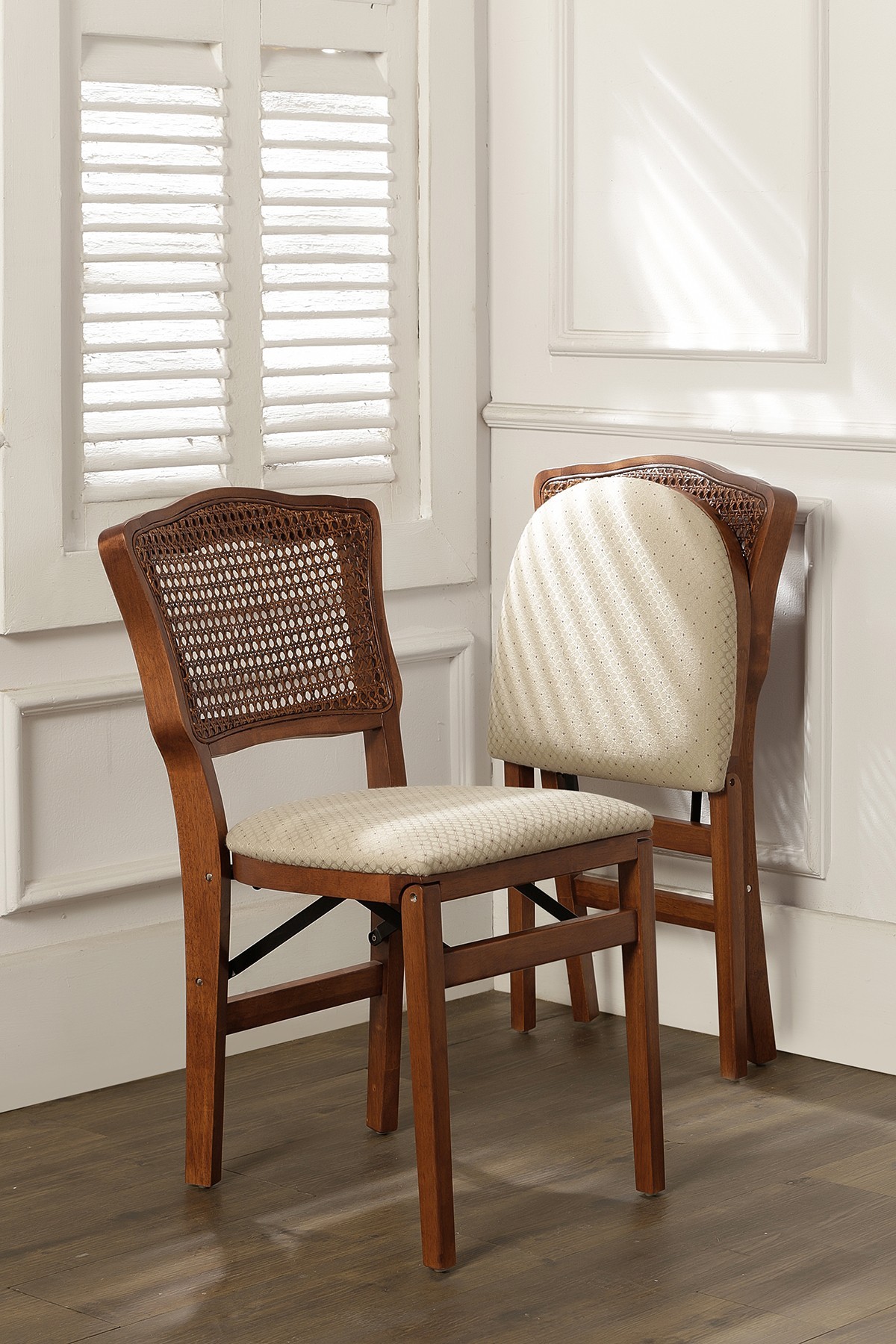 When you first think of folding dining chairs,you most likely picture an A-frame chair that is folded by lifting the seat, which forces the front and back legs to meet. This chair style has been popular for decades as it's lightweight and easy to fold and unfold.
The wooden A-frame chair is not only functional, it's also attractive. There's a reason that you often see these folding chairs outside charming cafes on European streets; the simplicity of the design and the traditional feel of the wood will never go out of style. For a Parisian touch to your French country or shabby chic home, go for black metal legs with a wooden seat and back.
Another reason A-frame folding dining chairs are popular with cafe owners and patrons around the world is that, aside from being aesthetically pleasing, they are also comfortable to sit on and easy to store, taking up very little space when folded flat. The open back style also allows you to hang them from hooks on the wall to make the most of your vertical space, ideal if you live in a petite downtown pad.
The Elegant Padded Folding Chair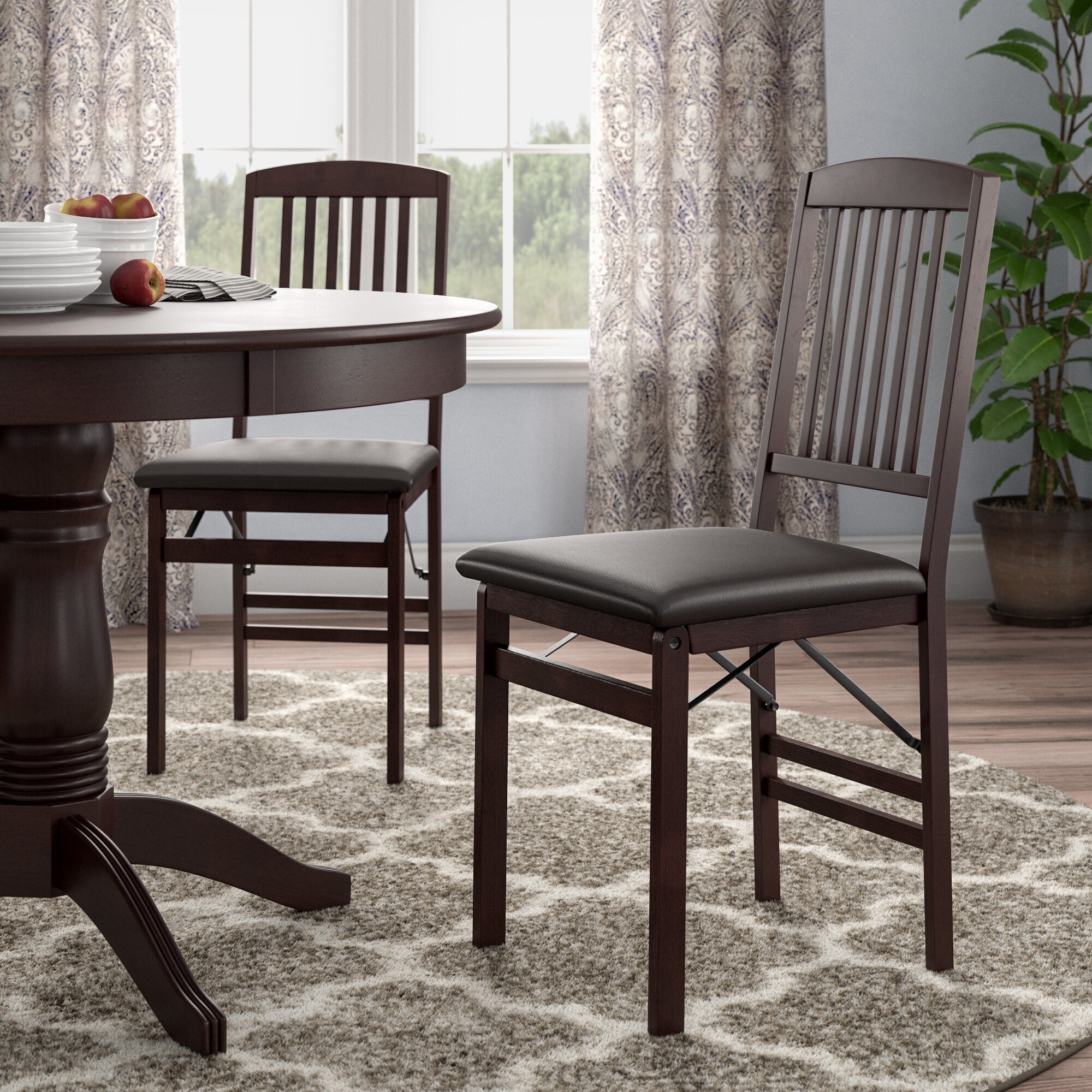 If you're after a seat with all the convenience of a folding chair but with the look of a regular dining chair, this is the style for you. Your guests will never know they're sitting on a folding chair as the folding mechanism features a hinge positioned below the chair's seat.
The style variations available for this type of chair are vast. You can choose from many sorts of wood and upholstery fabrics, so you're sure to find something that blends with your decor. This means you can keep things elegant and avoid your dining room looking haphazard.
This kind of folding dining chair is also sturdy and durable. Nobody wants to subject their guests to spending dinner sitting on an uncomfy chair, worrying that it might collapse at any moment, and with these chairs, you won't have to.
Choose folding chairs that feature both a padded backrest and seat with high-density foam for added support. Opt for easy maintenance upholstery types such as microfiber, cotton, or even leather, as the covers are not typically removable and need to be spot-cleaned.
The Versatile Canvas Folding Chair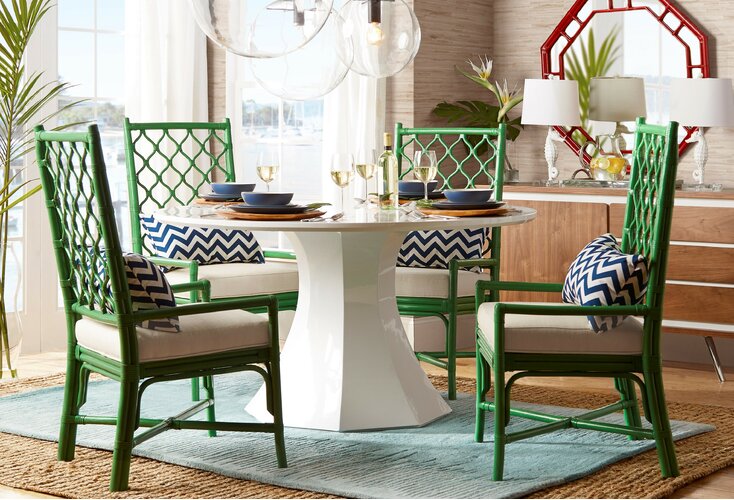 Whether you go for the quintessential director's chair or a more slim-line option without arms, canvas folding chairs are the ideal solution for a lack of seating at family gatherings. Just like the A-frame chair, these seats couldn't be simpler to use, and they fit easily in cupboards or tucked behind your regular furniture. Their lightness makes them extremely portable, so come the summer, you can take them on family picnics or camping trips.
If you ever get bored of the color of your canvas folding chair, or if it starts to look a little worn, there's no need to buy a whole new set of chairs; you can just change the covers. And if you only bring them out at the holidays, choose festive colors like red and green.
The Space-Saving Wall-Mounted Folding Chair