When you face designing an area for your family and friends to dine in, you must consider all the elements that make up a wonderful dining experience.
Lighting, inviting colors and textures, and a breakfast nook dining set create a feeling of coziness or hygge as the Swedish call it. Consider these no-fail tips when you're pulling your dining space together.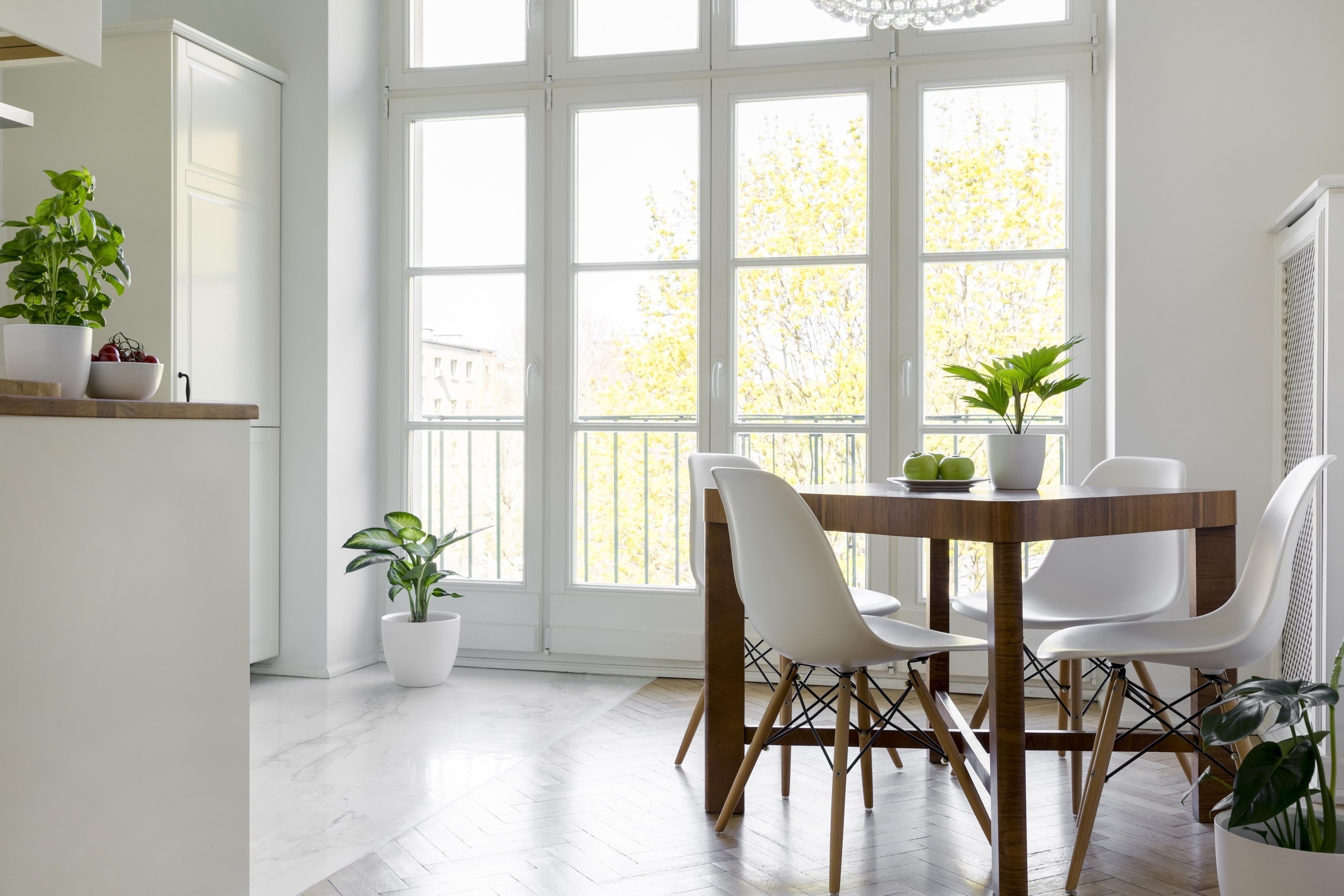 1.

Use Neutral and Warm Hues

The genuine warmth of your dining area comes from the company you keep, not the decor. If you would like to enhance the coziness, you feel when you have family and friends gathered around your table, paint your walls neutral hues with splashes of warm color like burgundy or blood orange. A two-tone traditional color scheme of a warm accent and a neutral tone creates an elegant yet modern space in which to eat.

For a more dramatic and retro look, use black and white textiles to balance your breakfast nook's wooden accents for a classic diner look.
2.

Soften the Room with a Rug

With the shining crystal, gleaming silverware, and definite angles of the tables and chairs, you need something to soften it and create textural contrast.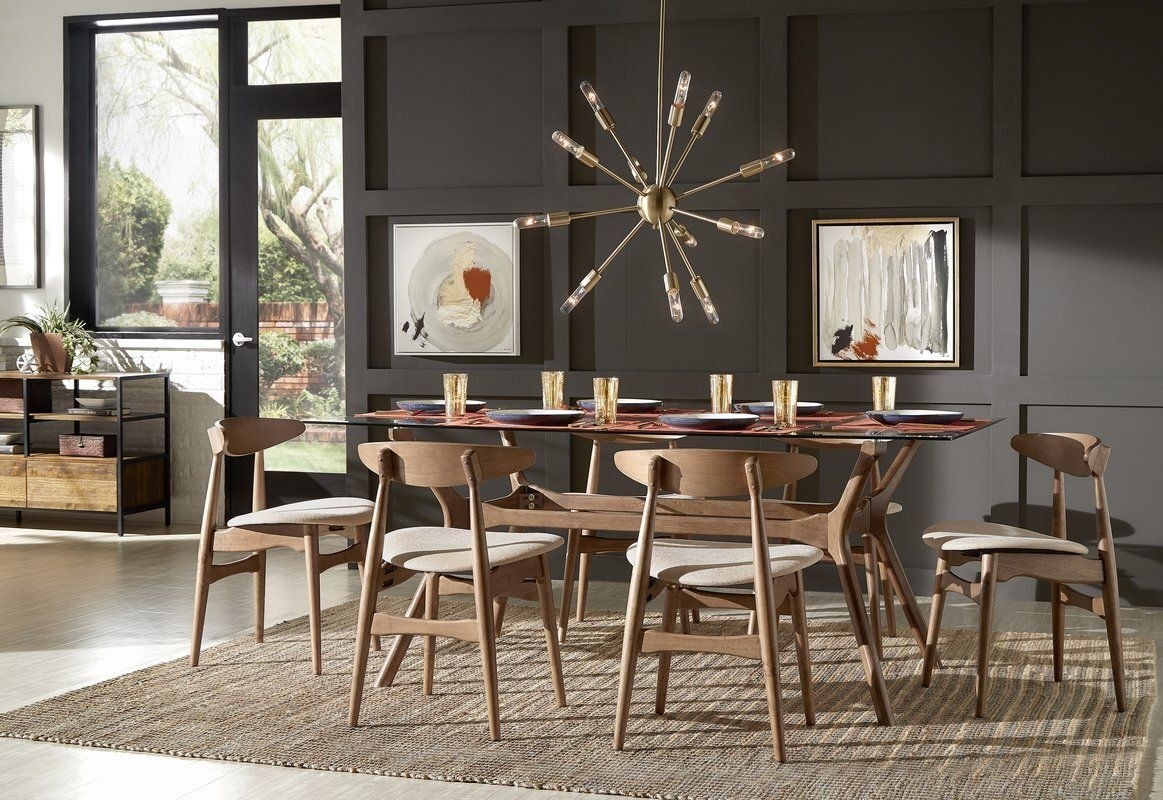 A rug with soft textures and subtle patterns pulls a dining area together. A rug can also help keep sound to a minimum; dinner parties can get raucous, and a thick rug absorbs louder sounds and reduces the scrape of chair's legs on the floor.
Avoid high-pile rugs that can trap food particles and are prone to mold, and opt for a low-pile style with an understated pattern or hue to add softness.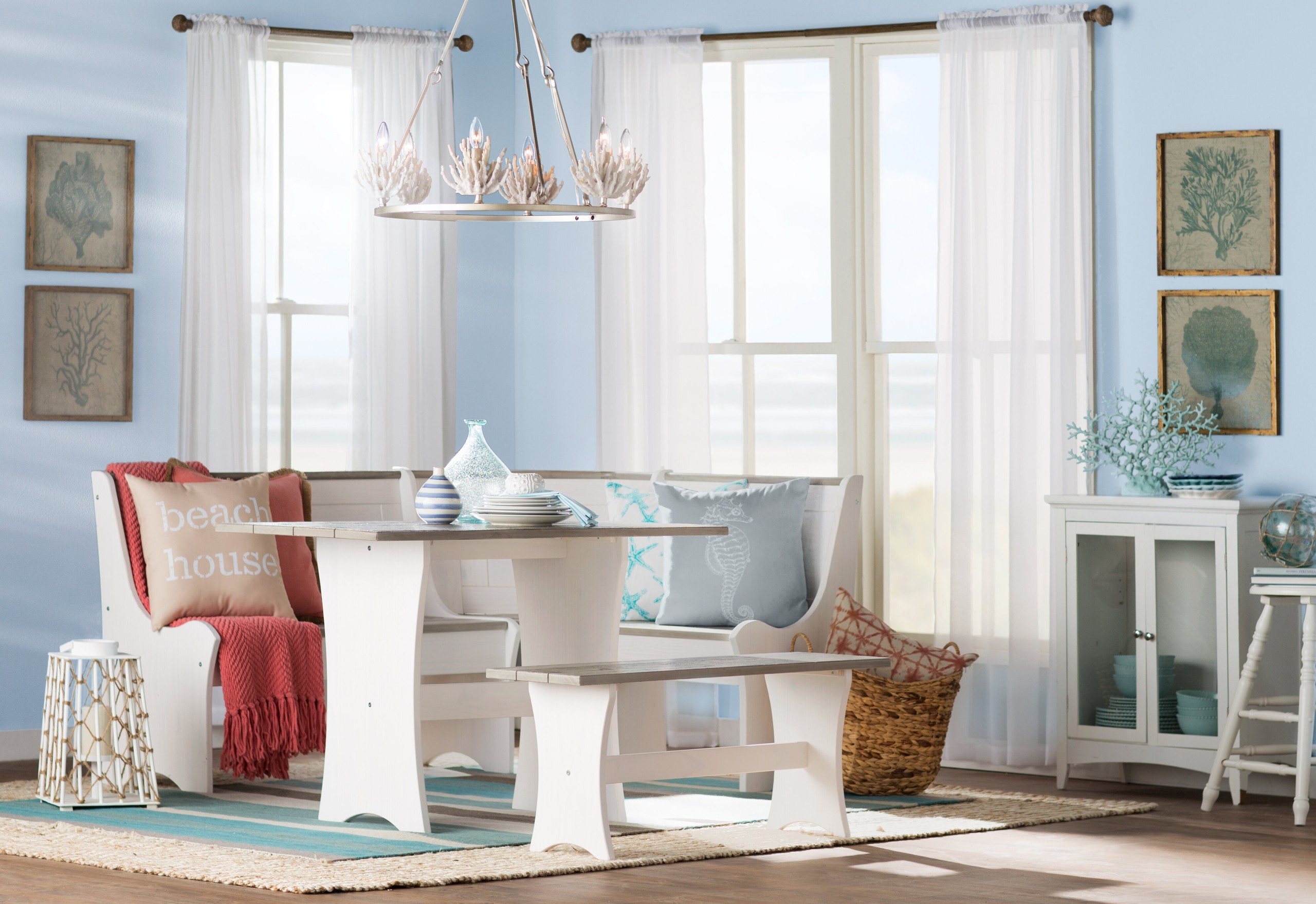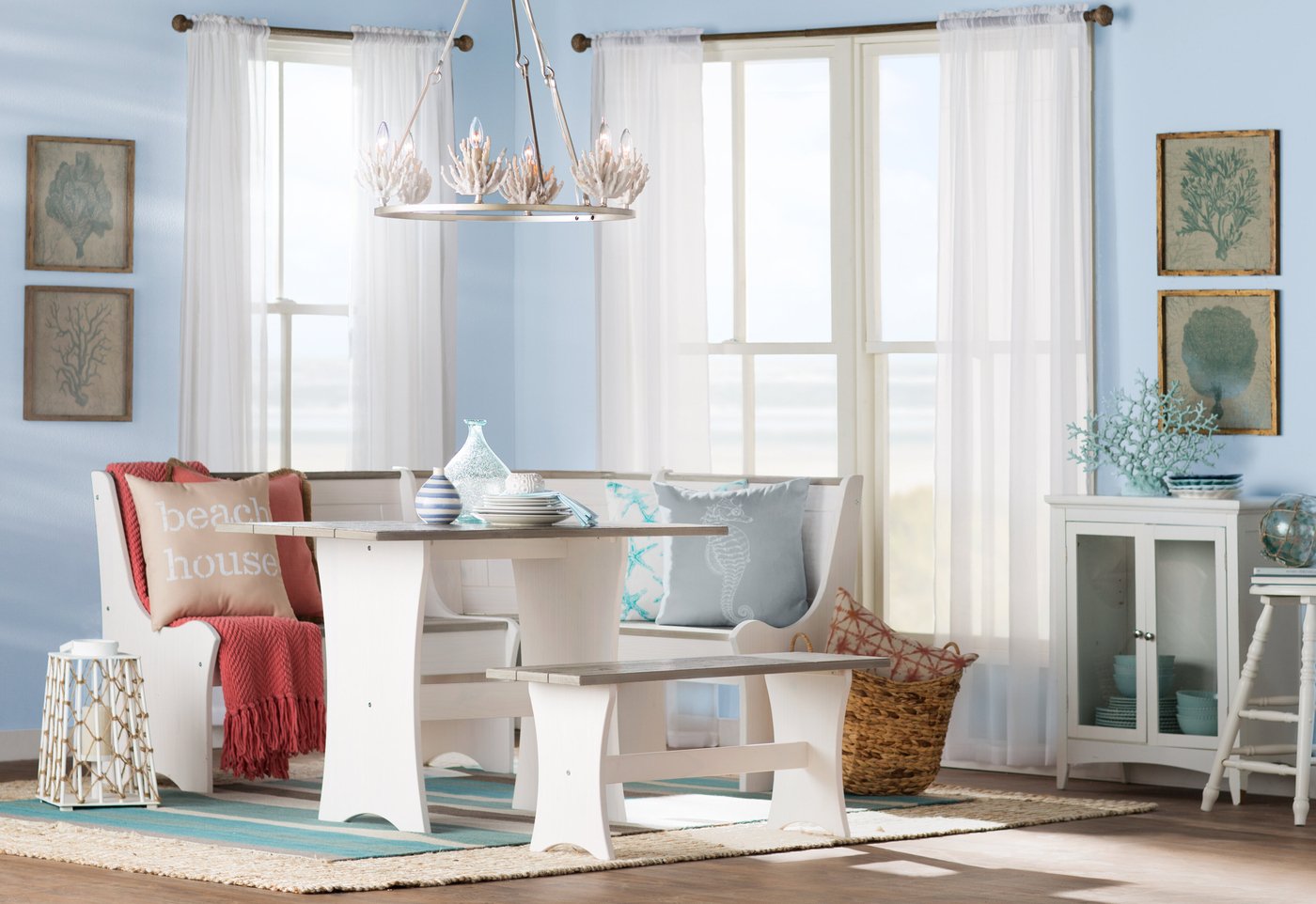 A breakfast nook dining set blends a beautiful appearance with the practical elements of a dining area. And many breakfast nooks are located close to the kitchen, so you can entertain as you prepare food. Cooking dinner for multiple guests often keeps you away from the action. With a breakfast nook dining set, you can always be a part of it.
4.

Use a Couch or Bench as Seating

To create an English cottage feeling in your dining space, swap out a few of the more formal dining chairs for an upholstered loveseat or sofa. Upholstered furniture softens the look of any room, and using a mismatched combo of chairs, and a sofa updates your dining area to give it a cozy ambiance.

Alternatively, use padded seat cushions on benches and dining chairs to make the space comfortable for guests.
5.

Paint on Stripes

If your dining room is especially compact, consider painting stripes on the walls to create dimension and depth. Use this bold style in neutral hues for understated elegance and pair it with symmetrical, minimalist art, so it doesn't make the room seem too busy.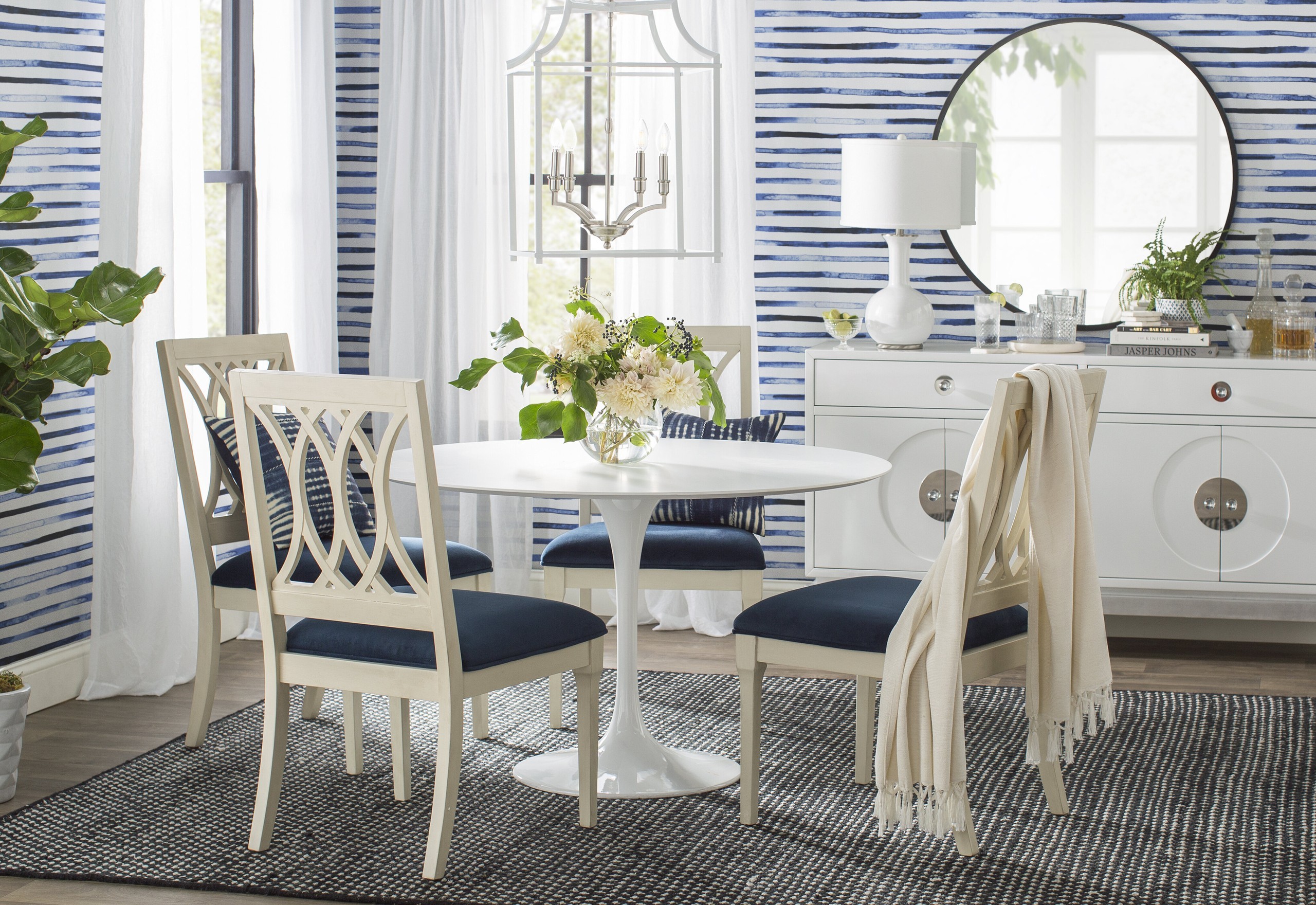 6.

Decide on a Focal Point

A focal point is essential in any room to create a central design theme around which you can build your space and develop the room's aesthetic. In a dining area, you want the main anchoring point to be the table.

All the action at a dinner party revolves around the table, so don't add too many other furniture pieces. Chairs and a buffet are all that is needed for a formal dining area, and you can elevate the look of the space using decorative accessories.

If you primarily dine in the kitchen, a picture window can become the focal point of the space, and a breakfast nook dining set can highlight the natural beauty of the view.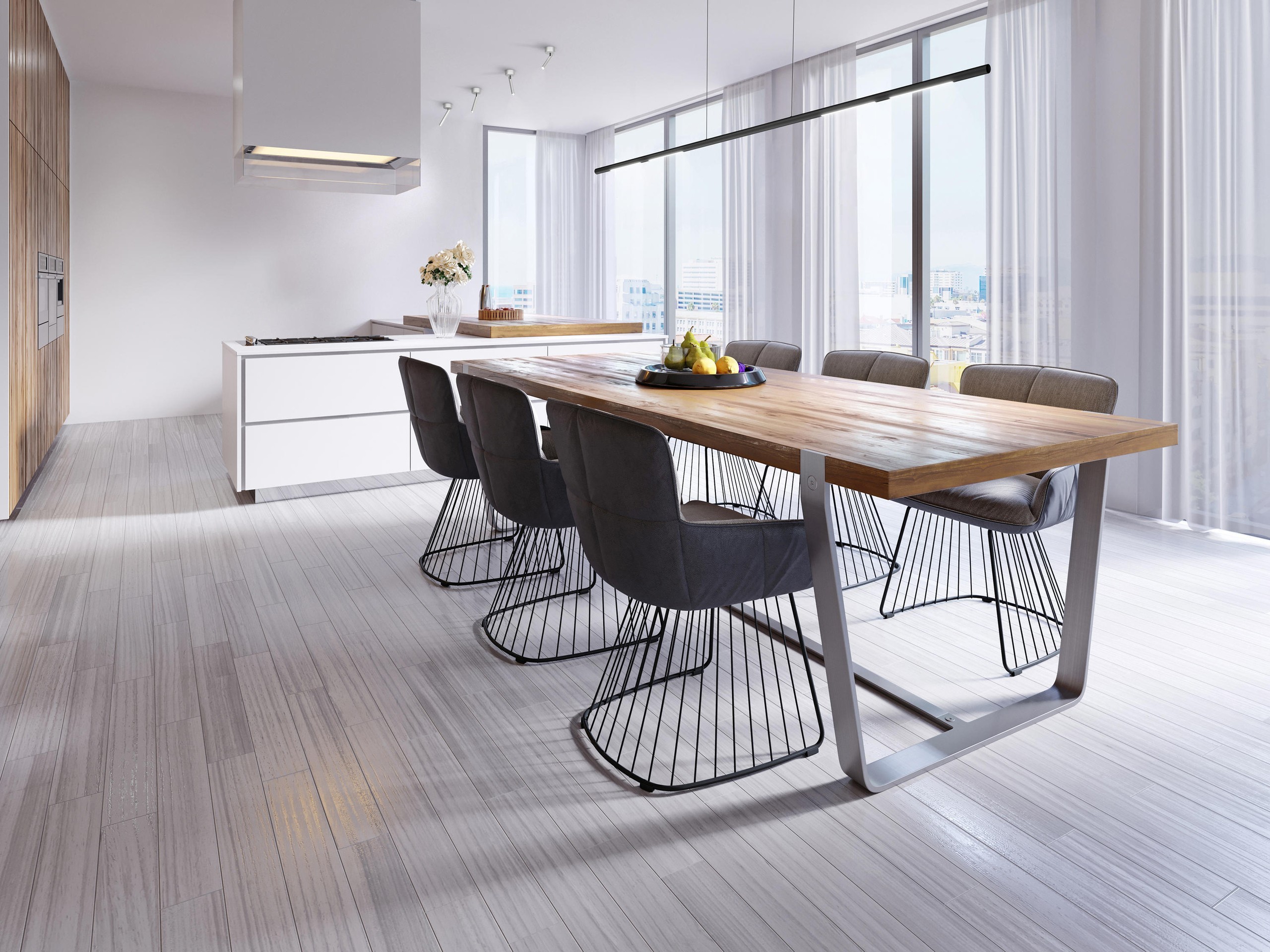 7.

Have a Curiosity Cabinet
Nothing sparks a pleasant conversation like a curious piece of decor. An antique case with a glass front and shelves inside creates a focal point with grace and class. Keepsakes, precious and otherwise, are both protected and on display for your guests.
Some curiosity cabinets can be mounted on the wall above a sideboard as a counterpoint to the practicality of drawers and shelves.
8.

Create a Separate Space

Some living spaces don't have a designated dining area. Modern spaces support many living configurations as open floor plans combine dining and sitting areas in one enormous space.

Ingenious placement of console tables, fireplace TV stands, or movable screens gives the appearance of separate rooms. If you have a spacious combined area, create more intimate areas using furniture, area rugs, and screens to make a unique room.
9.

Use Traditional Florals

If the mention of florals makes you immediately think of your grandmother's house, you need to update your perspective. Modern florals are edgy with colors that pop and hyper realistic details, and they still make even the most stubbornly cold rooms cozy.

The vibrant hues of flowers and organic shapes in floral prints soften the sharp edges of your dining area, making it more comfortable and inviting. Complement floral prints or fabrics with fresh flowers as a centerpiece to bring the whole look together.