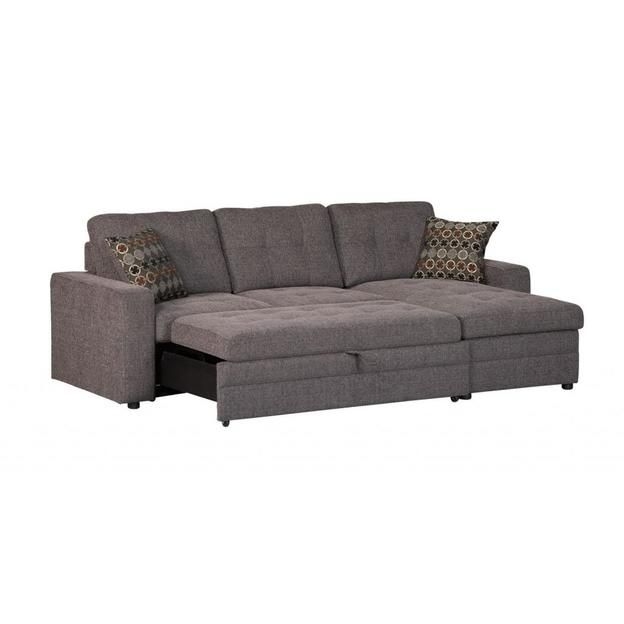 With this stunning sectional your interior will get a significant boost of functional use thanks to the ample storage possibilities and the pull-out bed it can easily transform into, while the chenille upholstery adds a ton of style to your setting.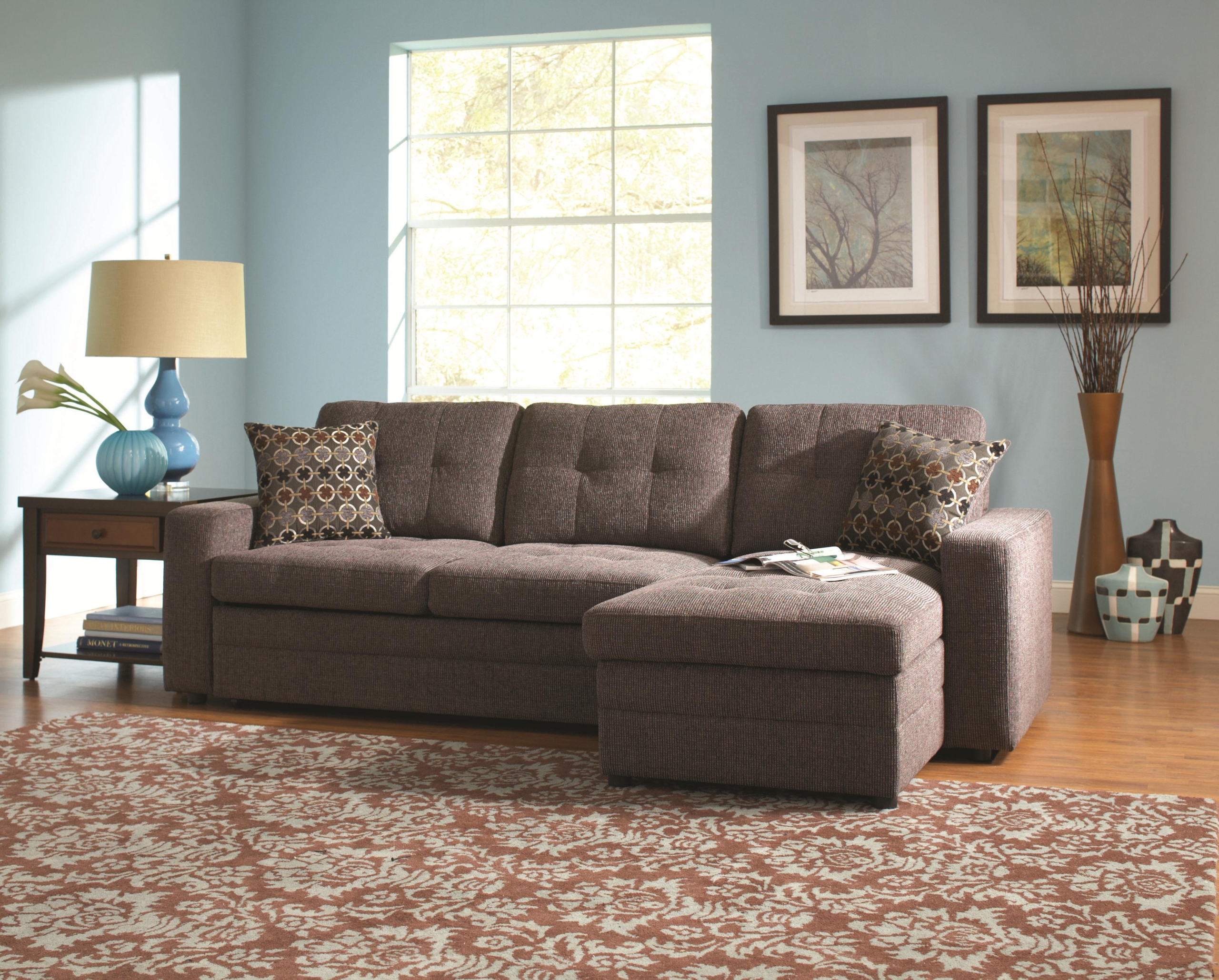 A perfect sofa for people with limited space. When you need an additional place to sleep, it easily turns into a bed. With additional space in the chaise, it's very ergonomic. Gentle, brown colour makes it appropriate for all designs and styles.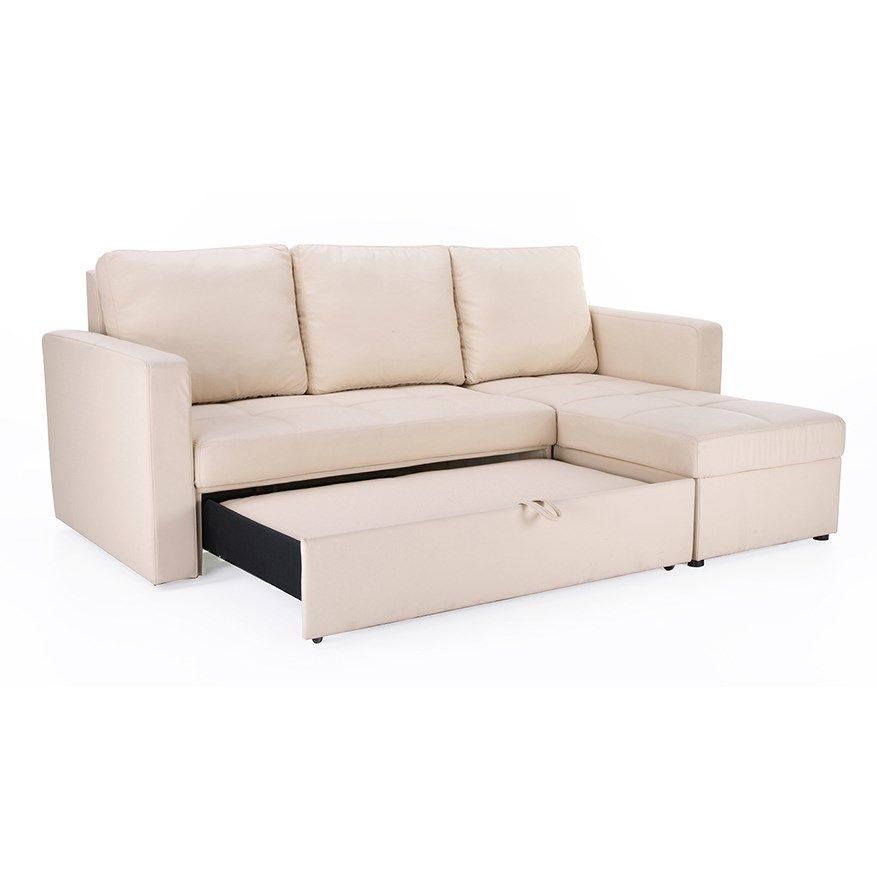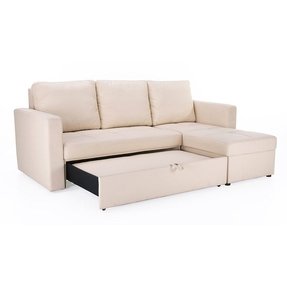 A perfect sectional sofa for large living rooms, which can also be used as an extra bed. It is easy to unfold, features cushions generously stuffed with a soft filling, and a hidden storage compartment for sheets, blankets, pillows, etc.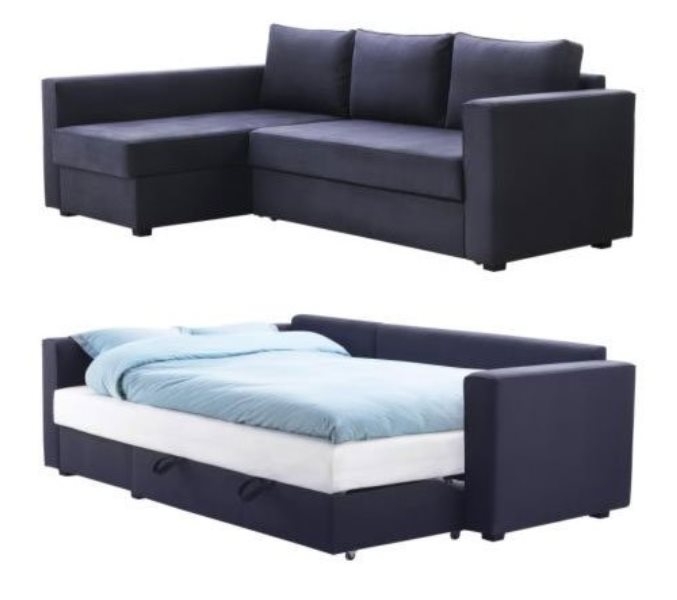 If you need sofa bed and bed with storage, try this couch, because it has both options. This piece of furniture is excellent for small spaces in apartment, as a drawing room. Perfect as a guest bed.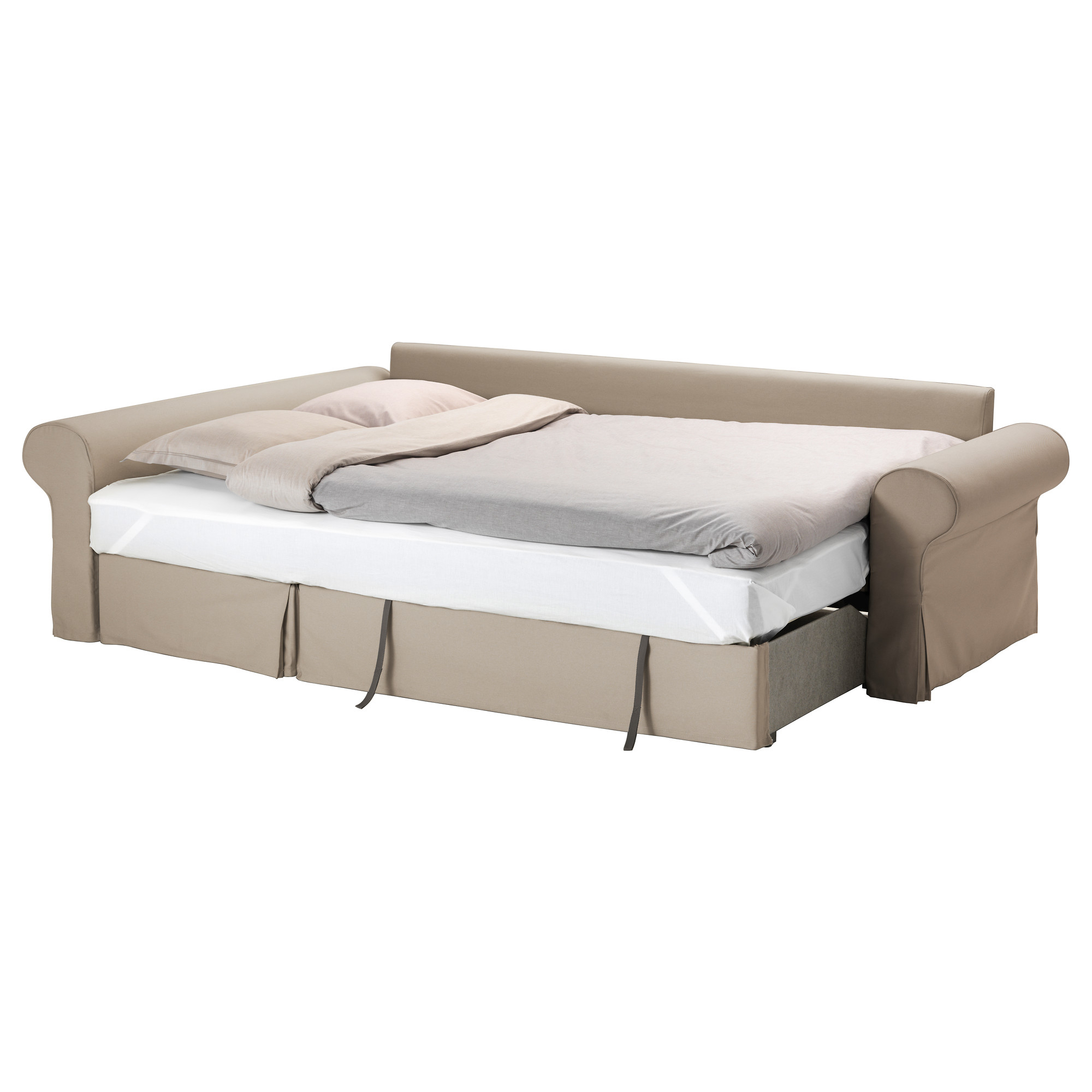 This practical sofa bed with chaise lounge is a perfect combination of functionality and style. Upholstery in subtle beige colors improves the interior design, and the multifunctionality of the furniture allows it to be used on many occasions.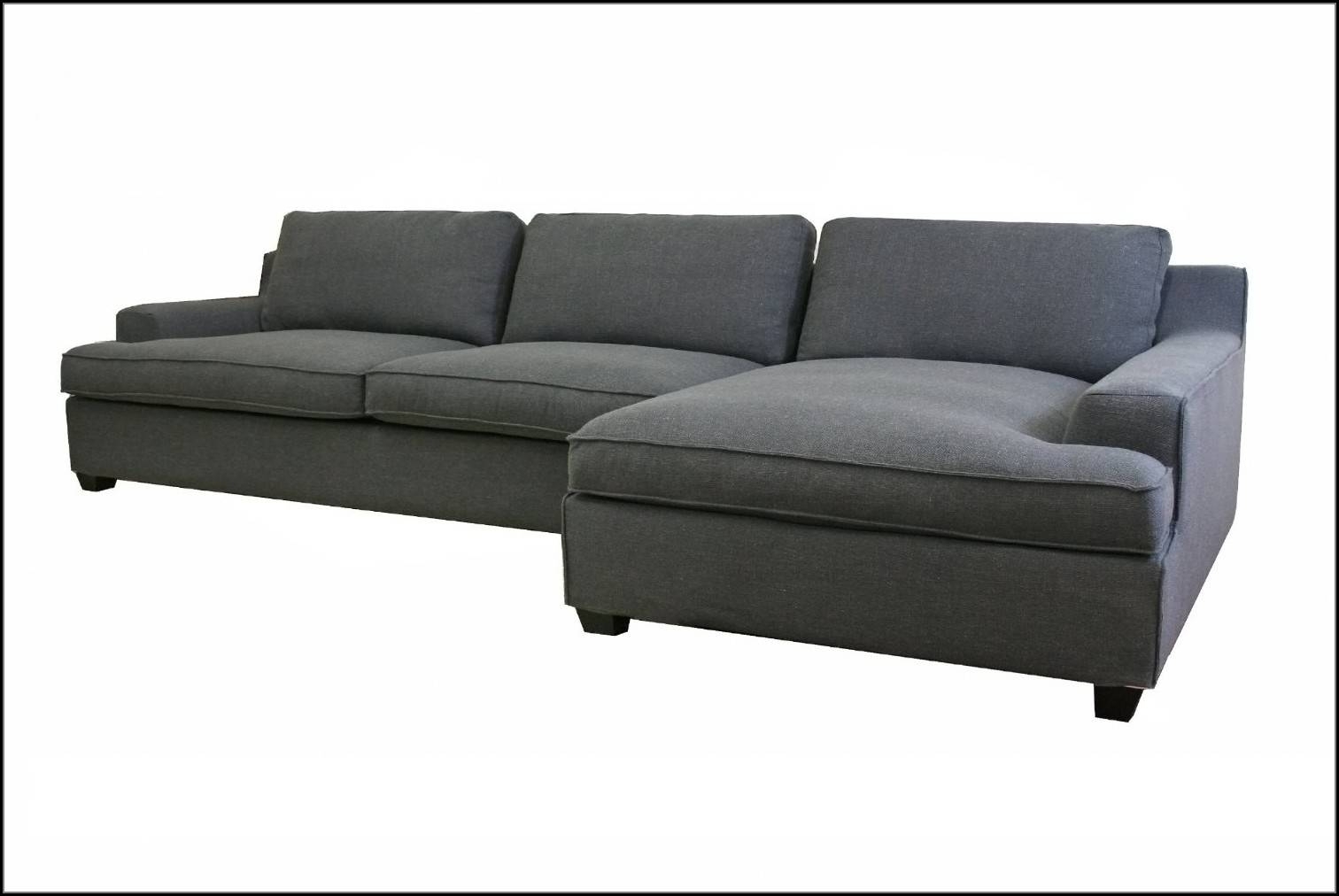 chaise-small-sectional-sleeper-sofa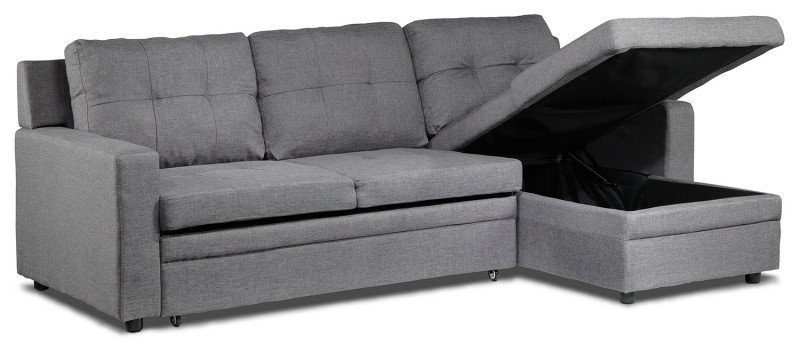 Convertible chaise sofa with an ash color. It features rich cushioning for comfortable relaxation and sleep. It can also be used as a storage unit.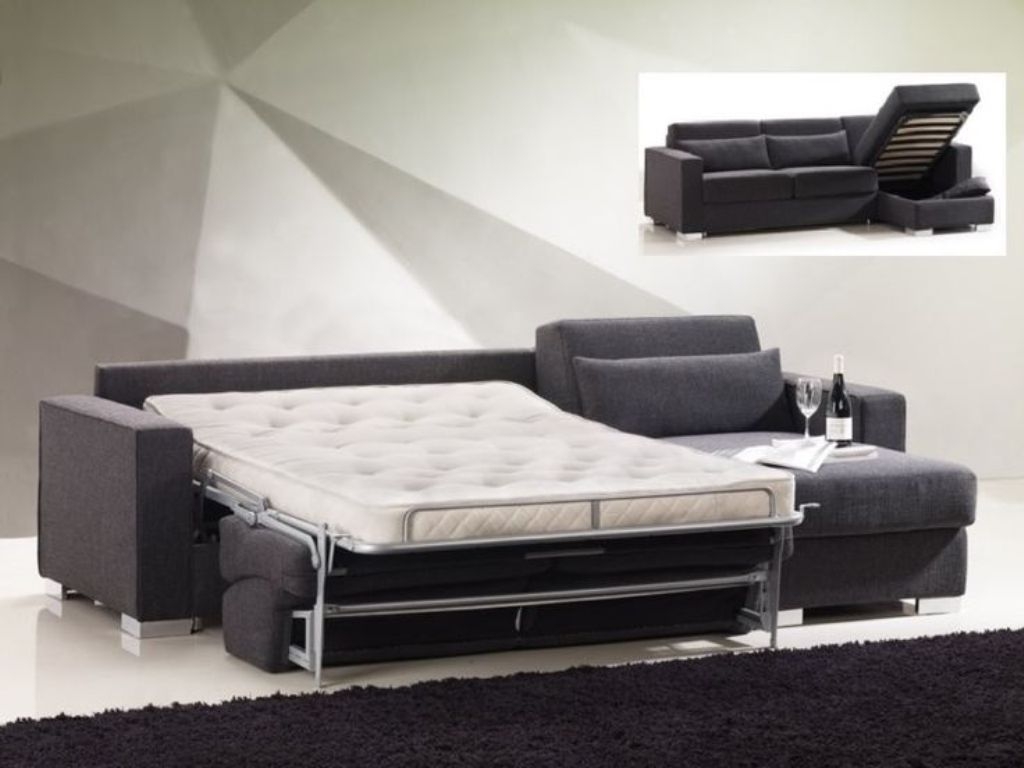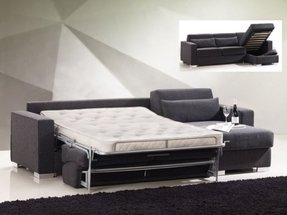 Modern and contemporary setup for a spacious living room with a large, black ruffled carpet and a sleeper sofa with a chaise and storage, as well as an additional mattress underneath which often comes in handy.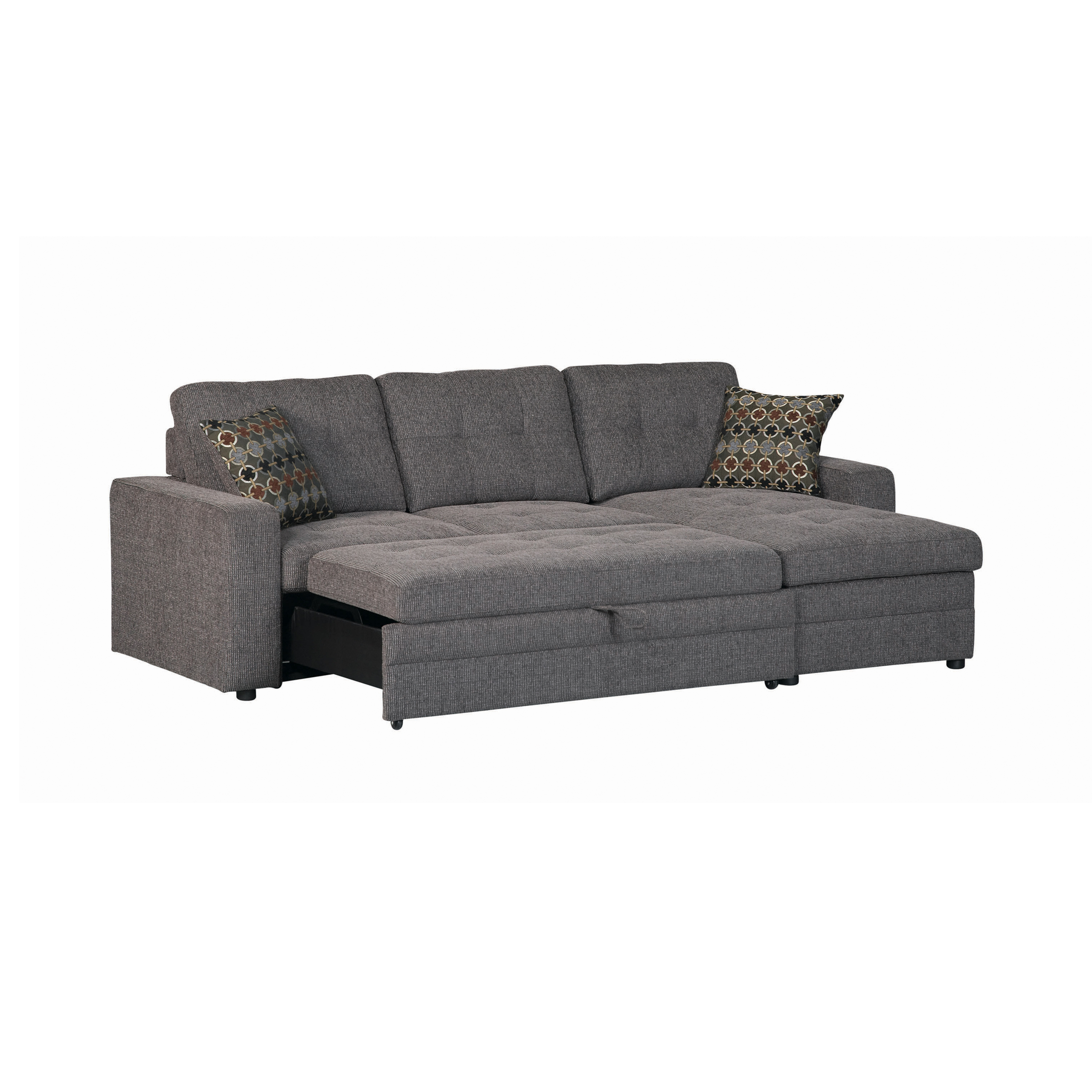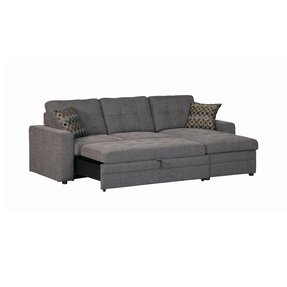 Contemporary design for a classic sofa sectional with a chaise and a pull-out bed underneath the sofa. The couch is upholstered with a cotton suede material in a dark gray color, giving it a modern vibe and nicely matching the pillows.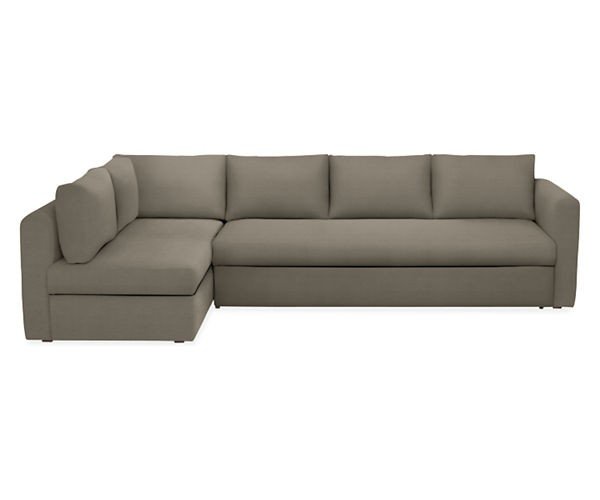 This corner sofa with chaise can be a nice way to grant your guests a place to sleep. You can easily transform it into a comfy bed, and dream about sugar plums, while lying on soft pillows that are upholstered in a quality fabric.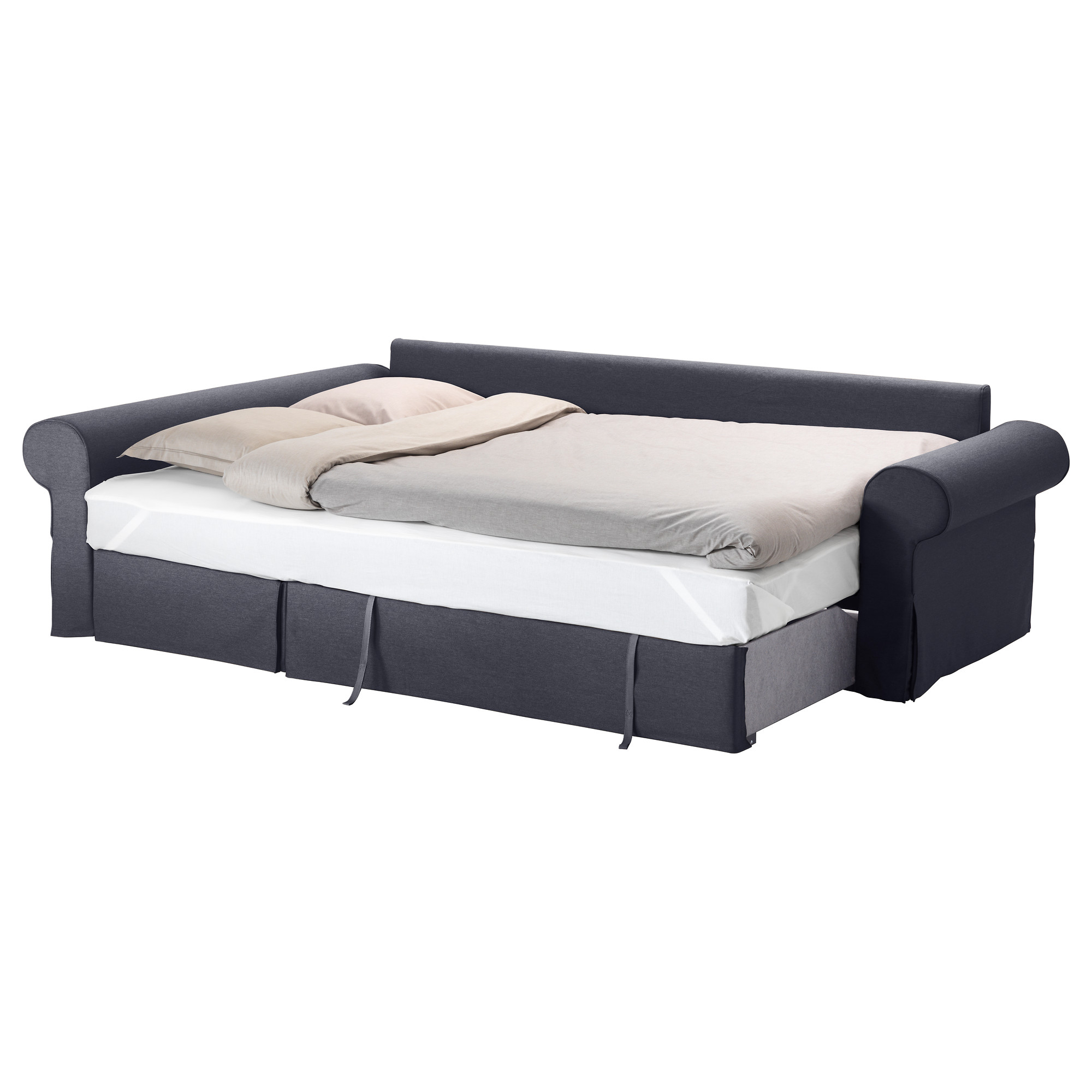 This IKEA sofa bed with chaise is a solid, yet stylish construction, designed to bring functionality to your space. Thick, rolled armrests and refined charcoal grey finishing make this item a proposition for modern interiors.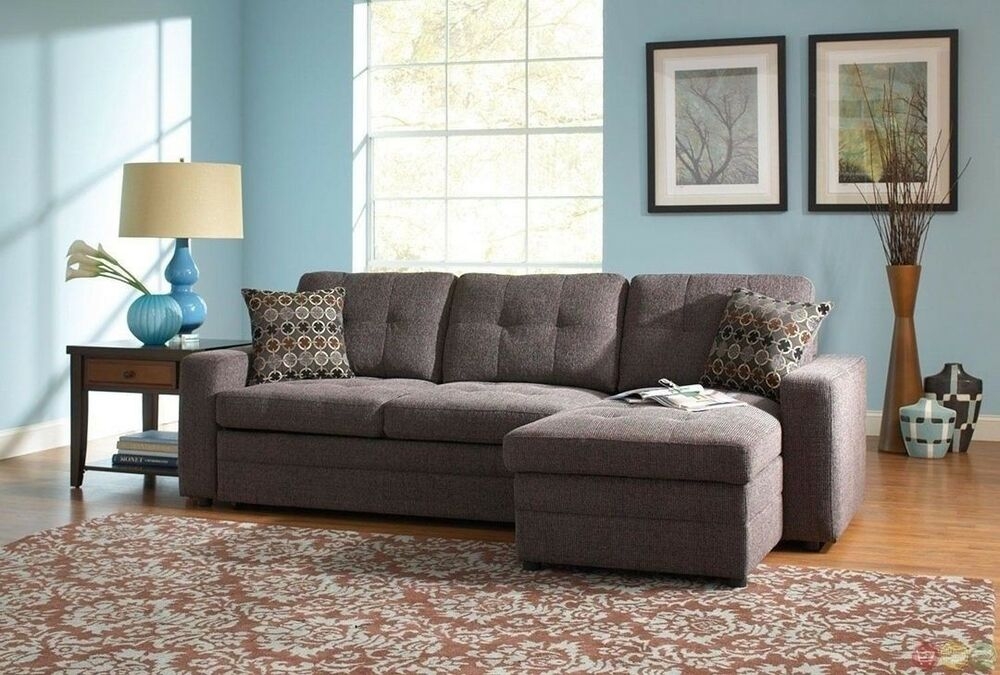 This sectional sofa is also able to convert into a bed. It offers a very solid construction and comfortable, button tufted cushions in seat and backrest areas. Neutral color of this sofa matches any living room and other interiors.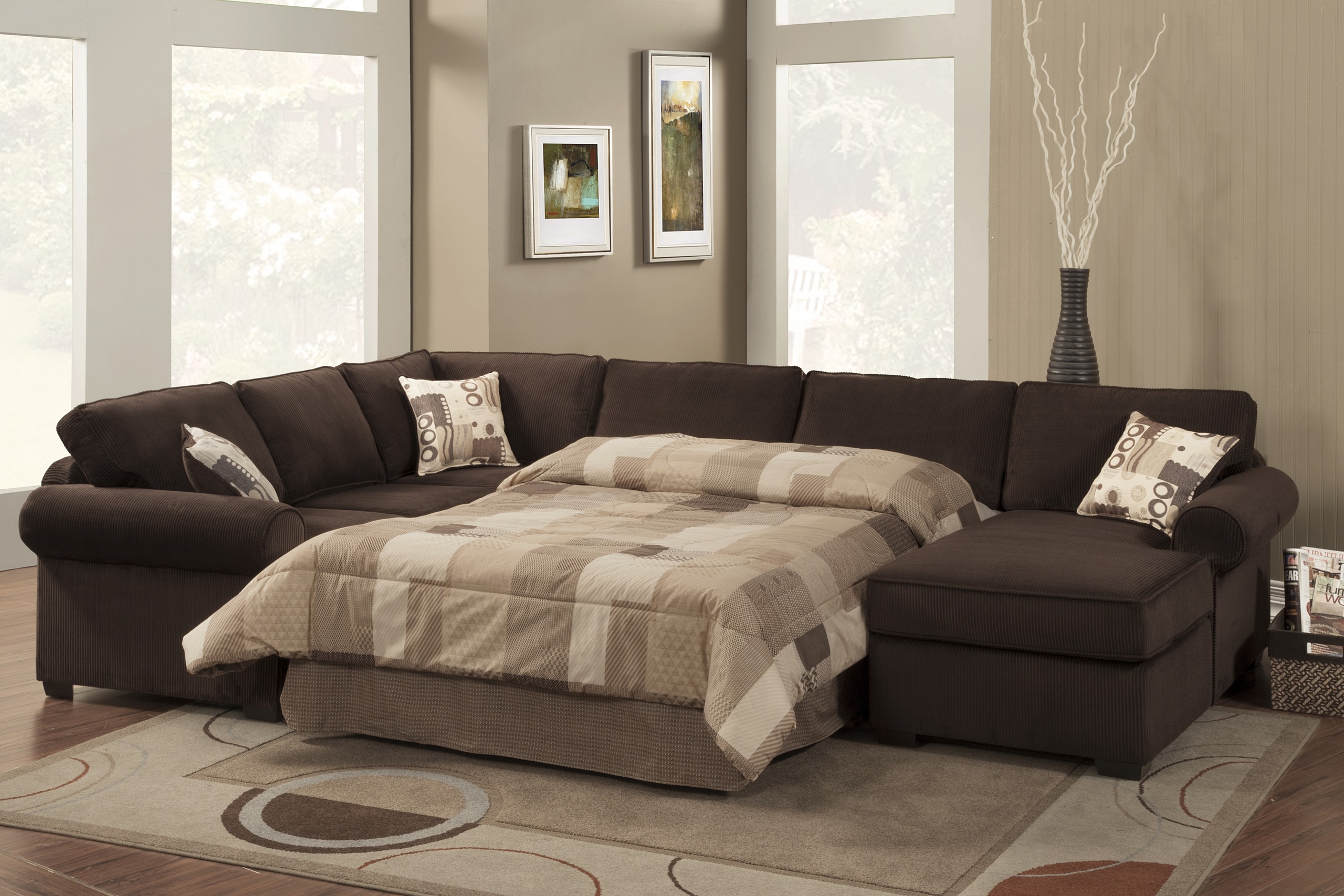 ... mocha wall. Cozy Sleeper Sectional Sofa With Chaise Offers Casual Look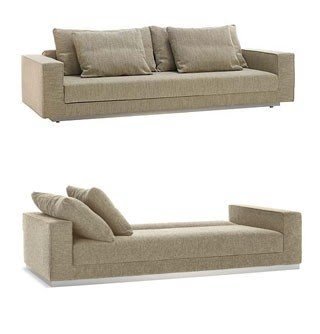 DWR's Havana Sleeper Sofa with Storage. Pretty pricey, but I love that this couch can convert into a chaise lounge and also has a storage compartment! Also like the cushions.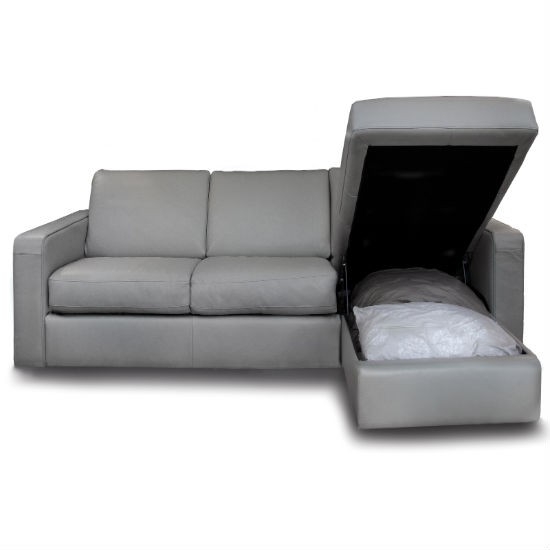 Marco sofa bed with storage chaise from Darlings of Chelsea | Living ...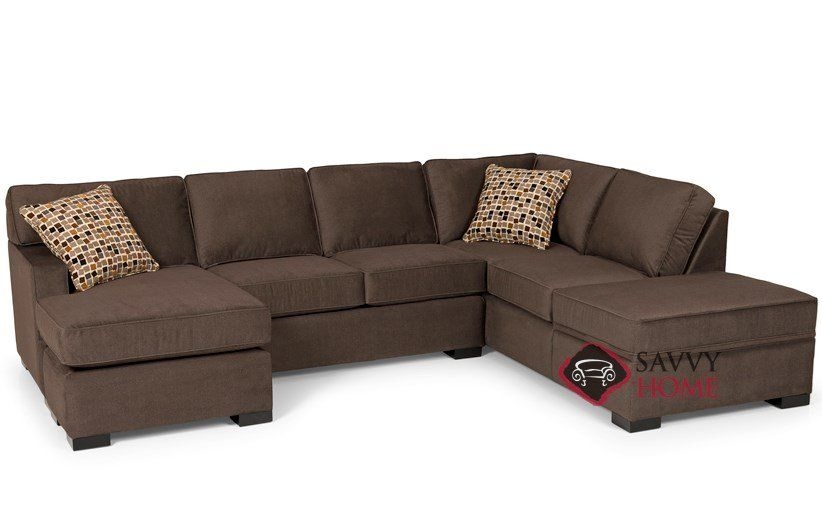 Take-down sectional sofa with two chaise lounges (long and short) and area to storage bedding. It is covered with brown plush. It can be used not only as a coach, it will be great bed for your guest room!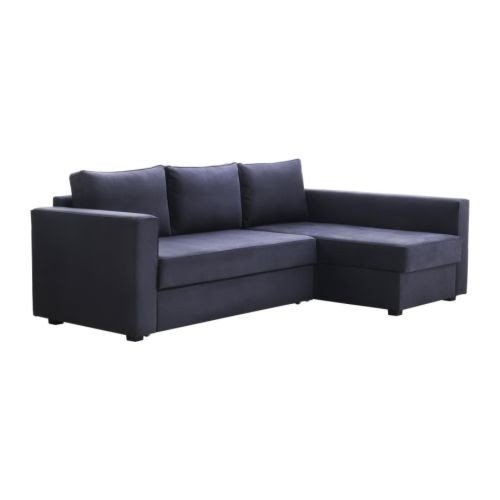 Casting about for a sleeper sofa? This contemporary piece with right chaise lounge converts into full size bed within seconds. Its simple form with comfy back cushions and blue padding complements most today's decors.