Whether it's because we've been drooling over them on the most stunning home catalogs or because we always somehow have less countertop space than we wish, we're pretty sure that everyone has dreamed of having a kitchen island at least once in their life!
These smart extensions can simplify your food preparation considerably. However, because they're a sizeable investment (both physically and financially), we're still inviting you to consider the pros and cons of kitchen islands before hitting any 'buy now' button.
Let's look at them together!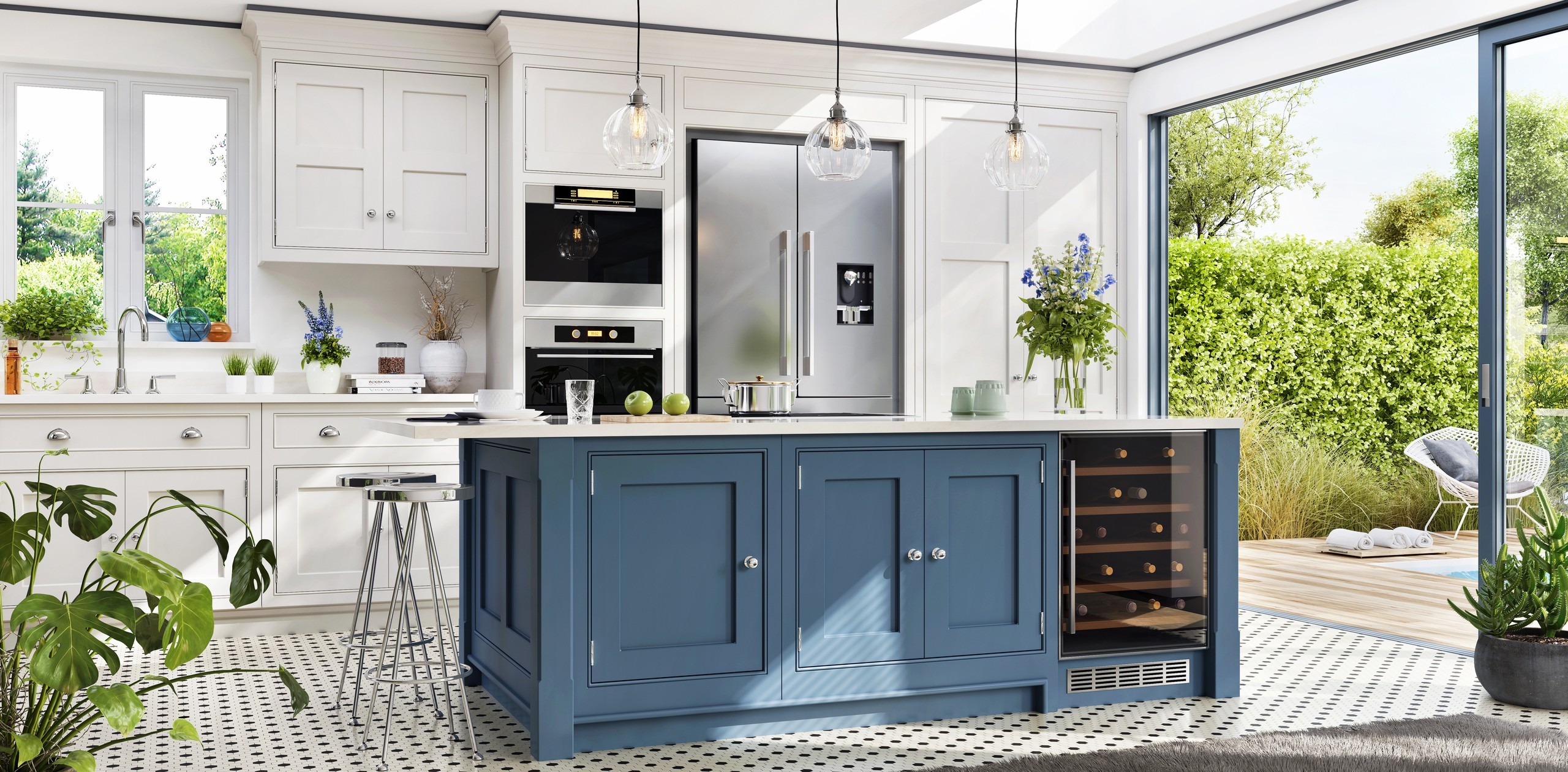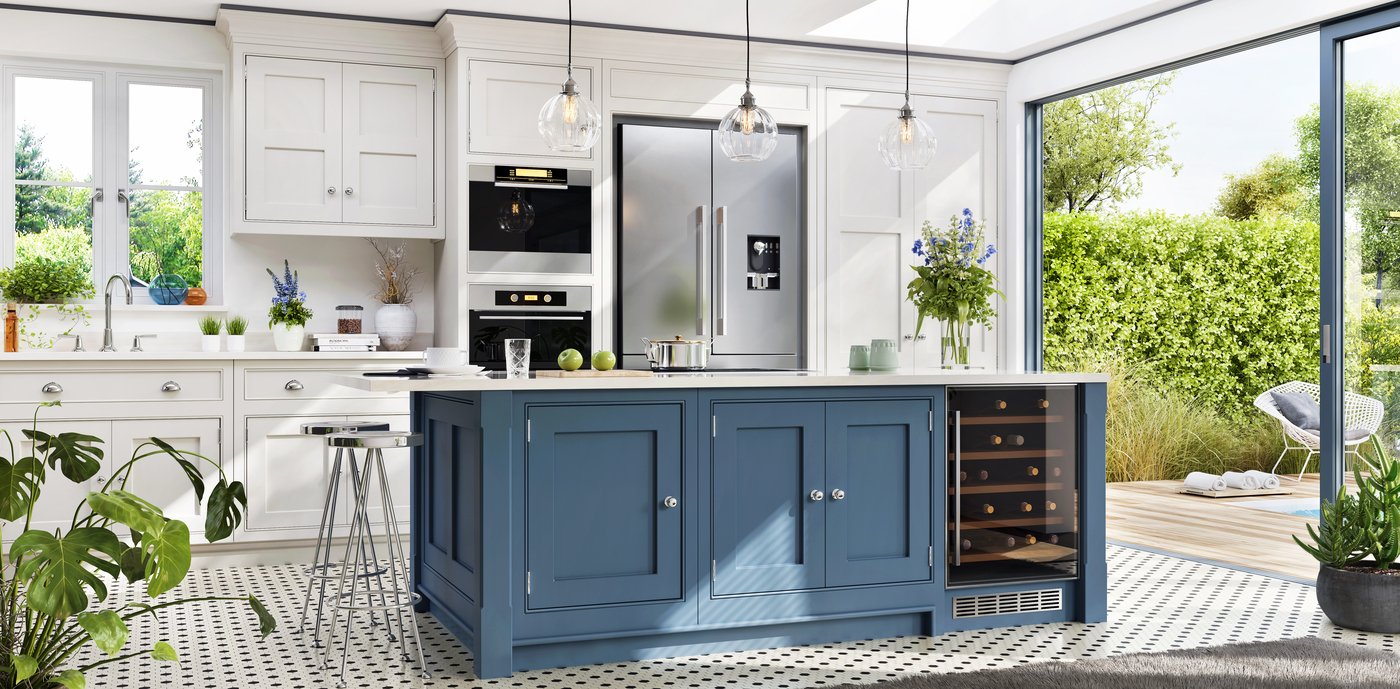 Pros of kitchen islands
They offer you additional countertop space
Kitchen islands come in all sorts of styles, but they all seem to have one thing in common: a wide top surface.
This is fantastic news for whenever you're preparing dinner and, especially, working on a recipe that involves some multi-tasking or several appliances;

By adding more countertop space, you'll no longer have to balance everything on a small spot, and you'll be able to turn your small preparation area into a restaurant-style kitchen.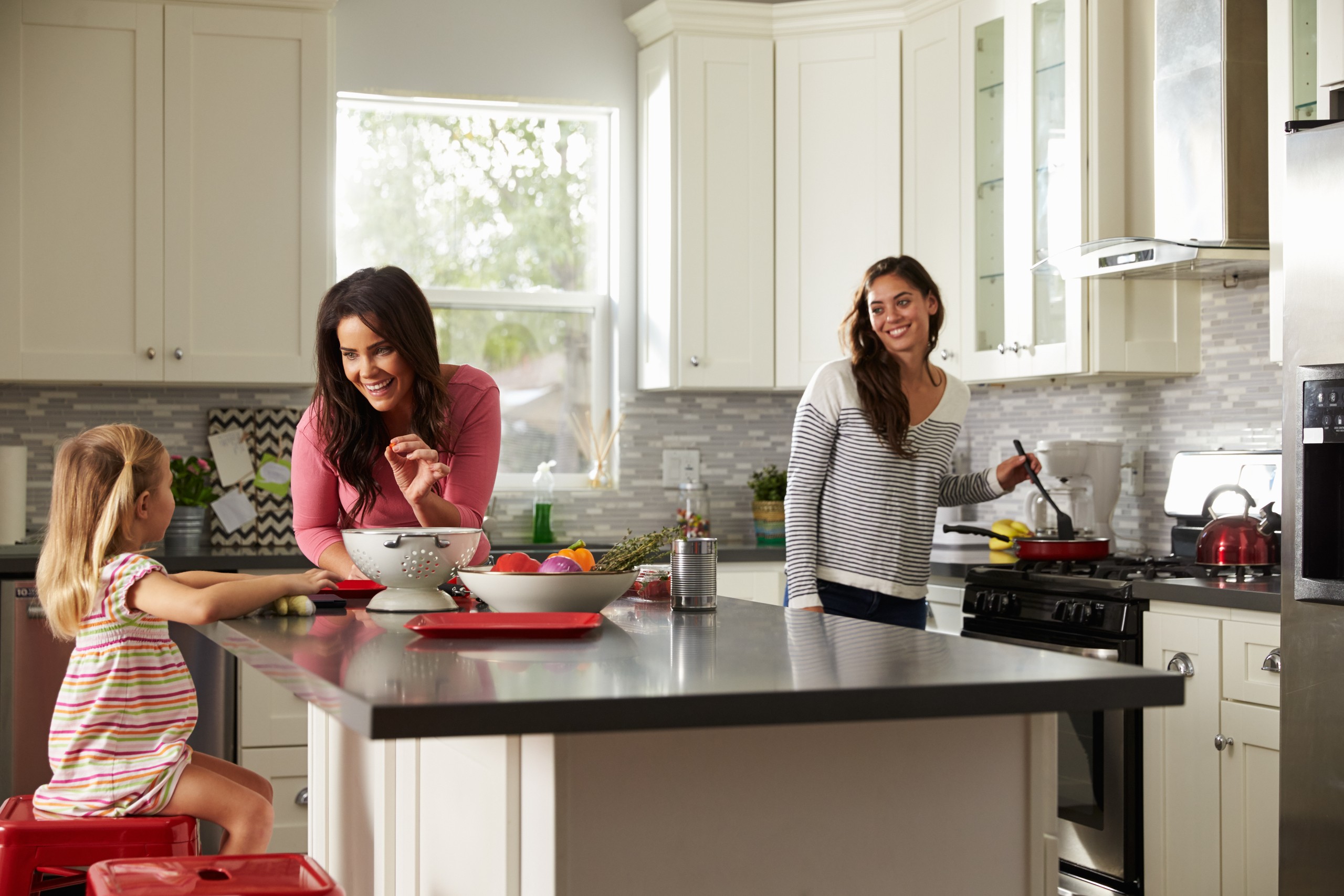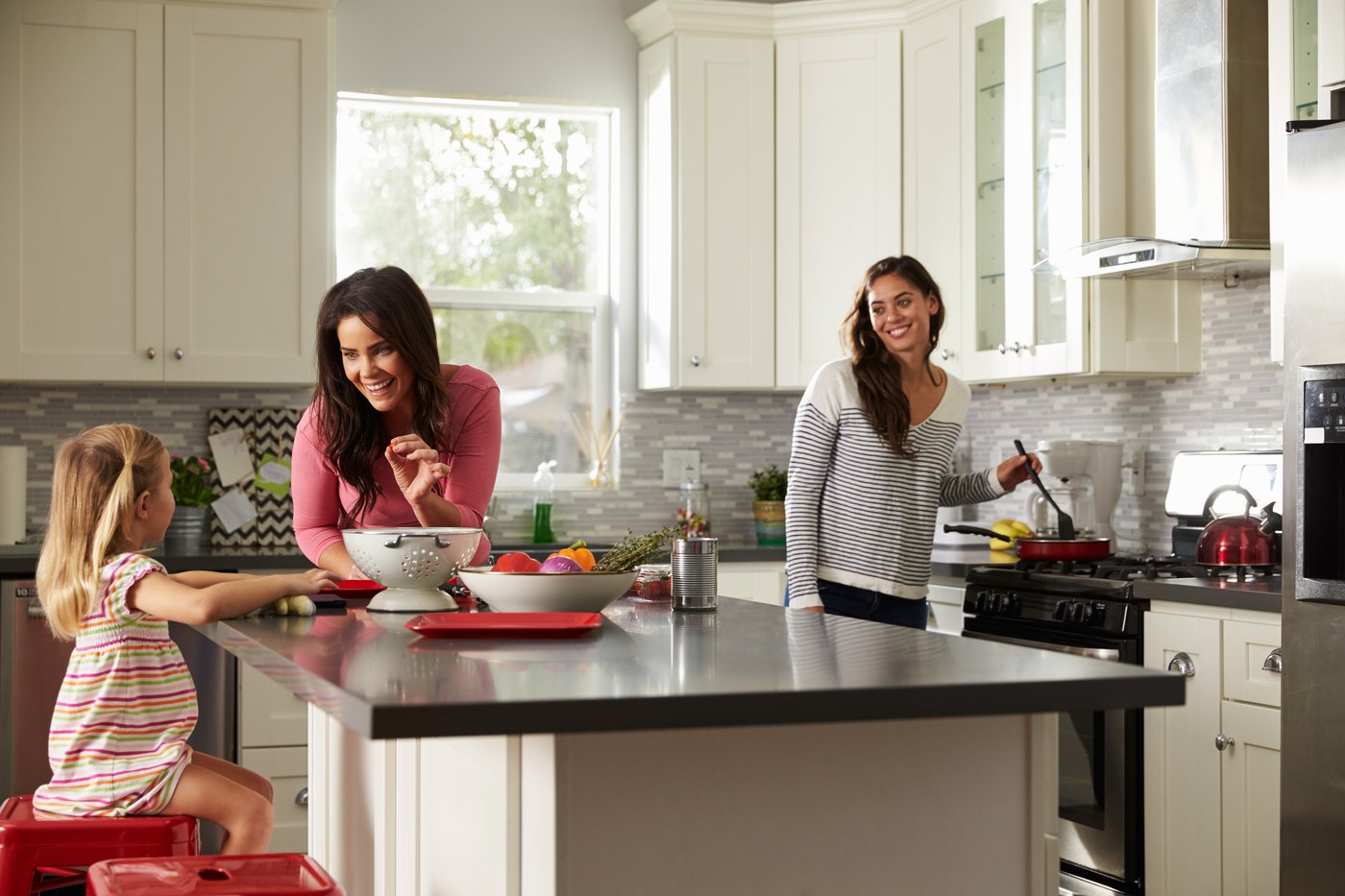 They result in extra storage
Most kitchen islands include some kind of storage to help you fit all the items that are left out from your existing cupboards or to store them more neatly.
In fact, kitchen islands can either come with:
Drawers: perfect for cutlery and smaller tools;
Closed cupboards: for larger equipment and less glamorous items that you might not want to display;
Open shelves:either for pieces of equipment that you want to keep always at hand or to showcase specific items, like your favorite recipe books;
A combination of two or more of these types of storage: the most flexible solution if you're looking to store several different items.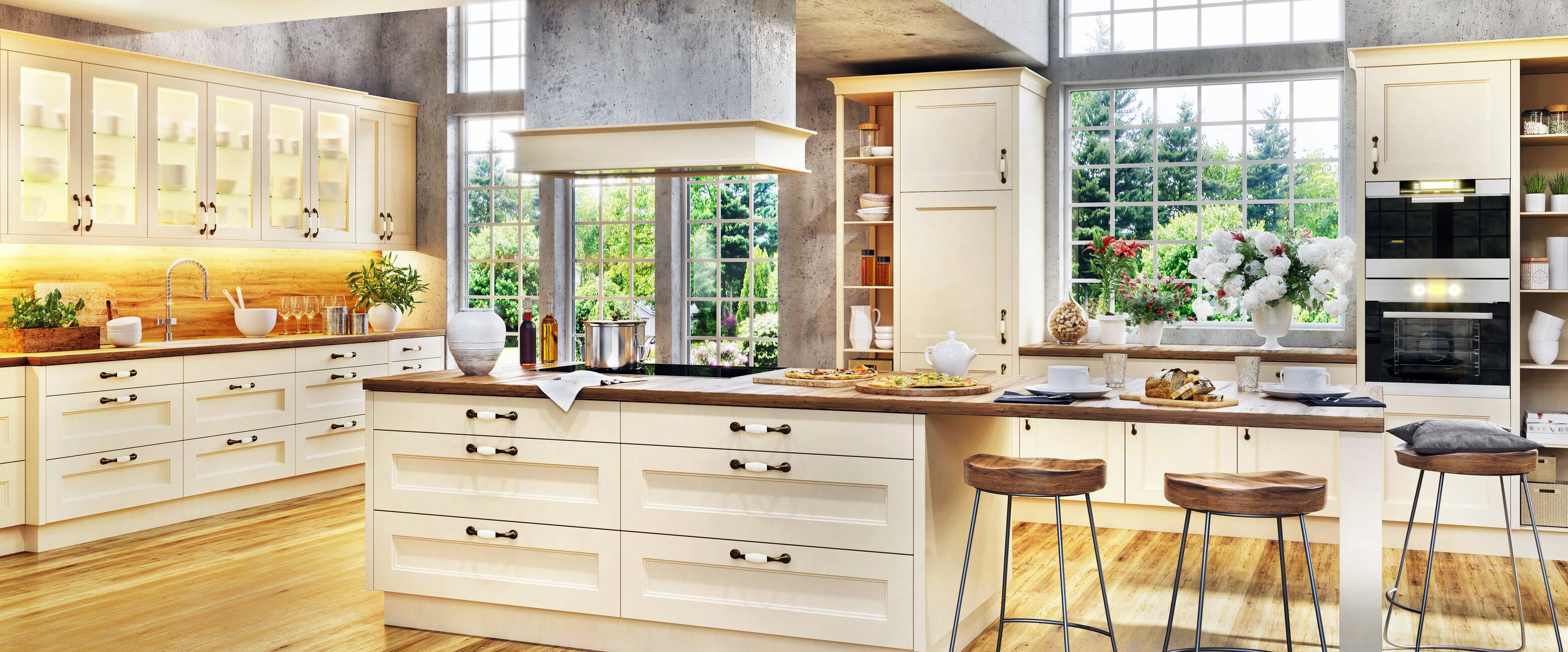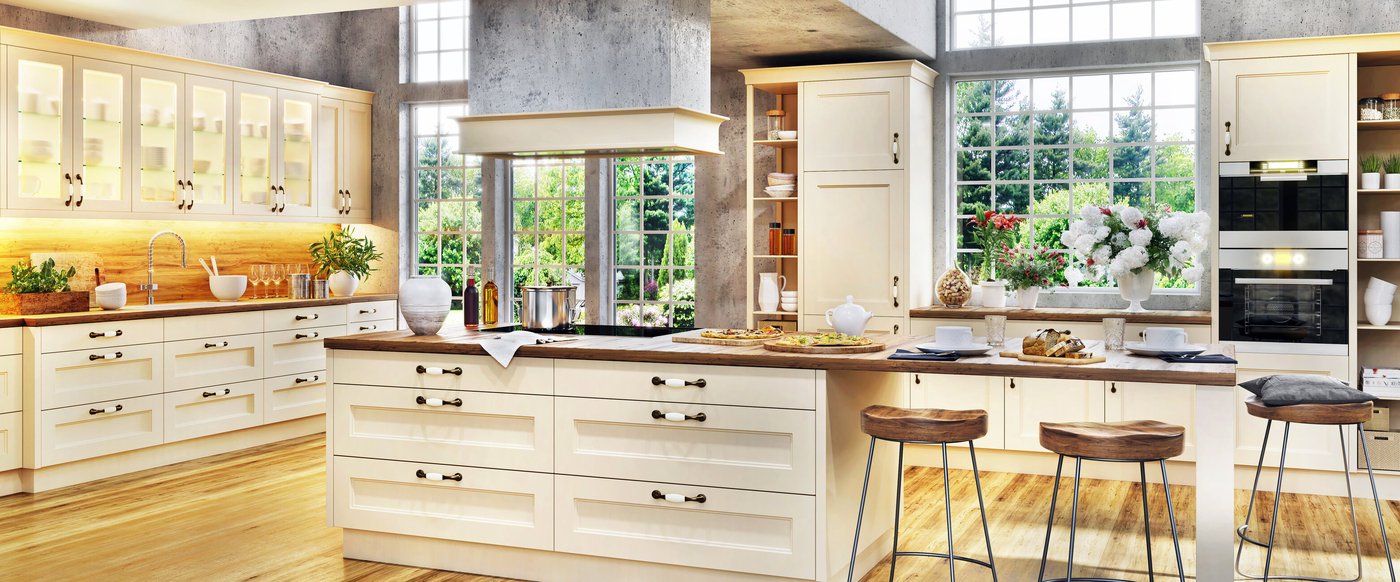 They can translate into extra seats
Not all kitchen islands do, but it's not rare to find models that include a few seats:
This allows you to turn your kitchen island into a dual-use element by making the most of it as a breakfast bar too, perfect for quick meals;

It's also a strategic spot for an informal catch-up or to socialize with your guests while you're still cooking;

It could be a handy place to let your kids do the homework while you're busy making dinner, too.
They help you optimize space in larger kitchens
Because you can use them as an additional work surface, to introduce more storage, or for some extra seating (or… all three of them!), kitchen islands allow you to make the most of what would end up being wasted space in a wide room.
They can help you define space in an open-concept home
Alternatively, you can use them to divide your open-plan kitchen into two different areas:
The back of your island will separate the cooking from the eating side;

This will also give you the impression of having two different rooms without introducing a wall or other solutions that could result in a more cramped effect.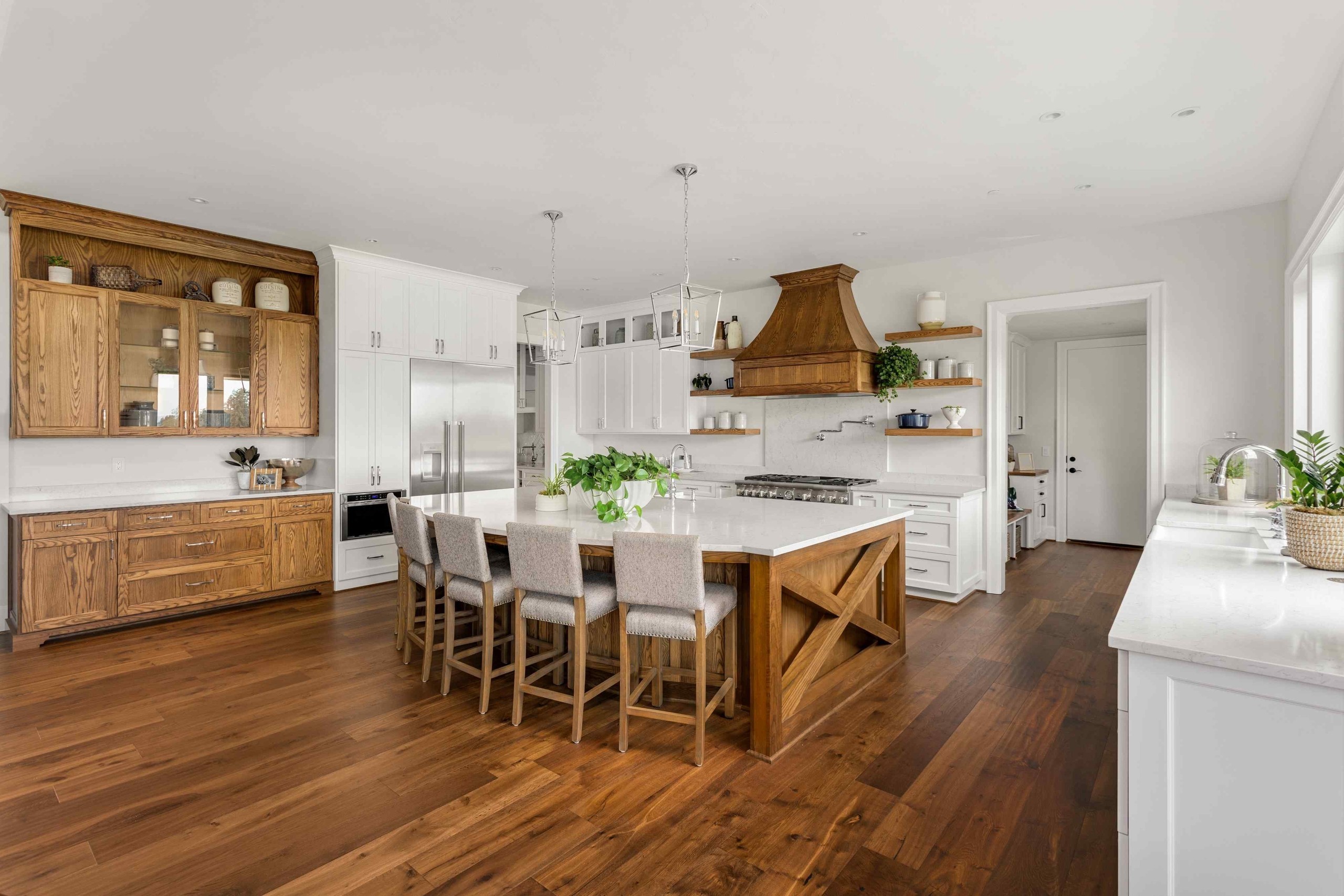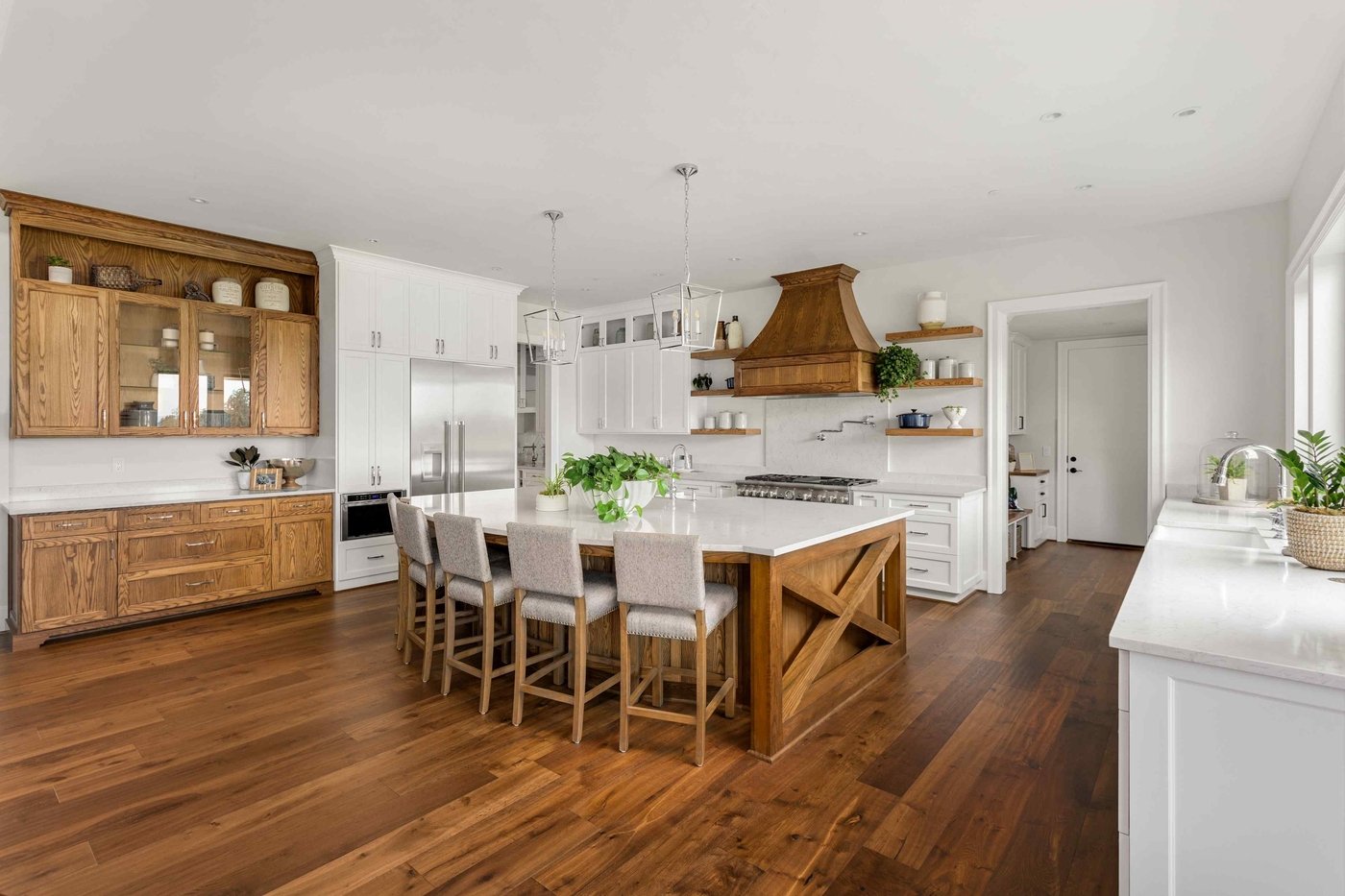 They can increase property and resale value
Thinking of selling your house, one day?
Then adding a kitchen island is also an investment that can help your increase your resale price.
They can help you tie your kitchen décor together
Because it will become such a noticeable focal point, your kitchen island will probably be the first thing that both you and your guests look at whenever walking into that area:
Cons of kitchen islands
They aren't really suitable for small kitchens
Well, you've probably already figured it out by now, but we thought we'd mention it just in case to avoid disappointment or a busy result:
Because they're fairly bulky solutions, kitchen islands don't really work in small kitchens;

They would take up too much of the precious floor space that you have left and leave you too little room to walk around the kitchen, getting in the way of your food preparation.
They aren't a flexible solution
Because they're a more permanent item, kitchen islands shouldn't be something that you buy on a whim:
Be sure that you actually need one and that the model you go for wouldn't take up too much room;

You also need to check whether or not you can use it with other appliances and whether you're happy to pay for such integration…
…Which takes us to our next point!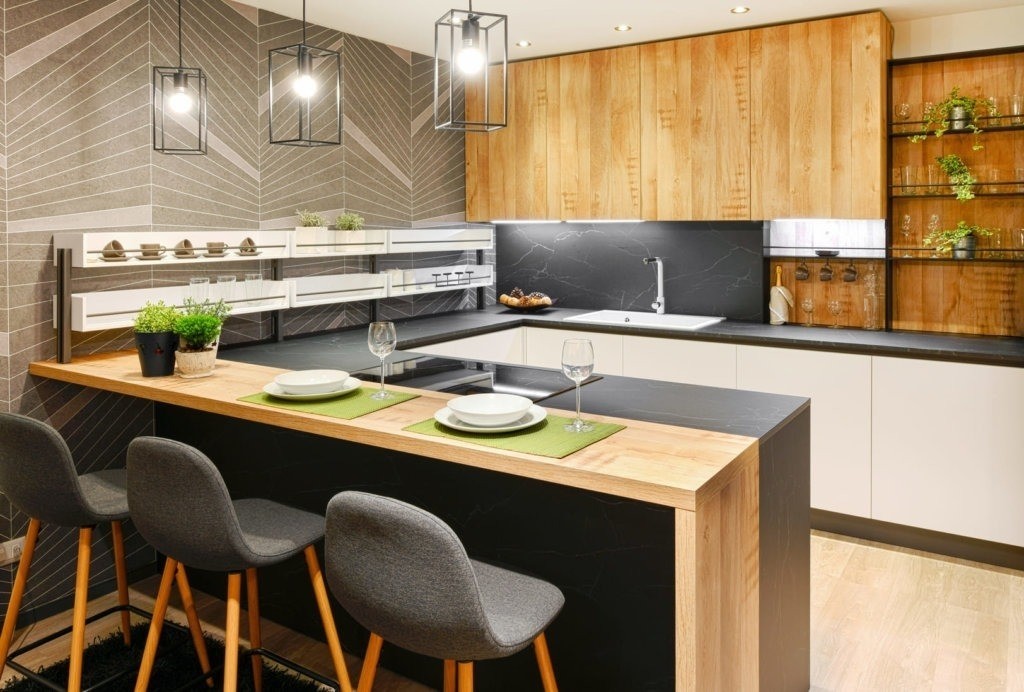 It's a fairly expensive solution
To give you an idea, keep in mind that the average cost of a kitchen island is around $3,500:
Depending on your needs, you can sometimes find simpler models that are a bit cheaper than that;

However, if you're after the most luxurious materials or even more features (for example, to integrate a sink), you could bring it up to $10,000 or even $20,000.