Projects built from this plan. Thank you for submitting brag posts, it ...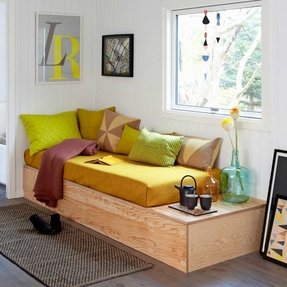 Nice DIY seating/bed/storage. Could make a good stage for kids too.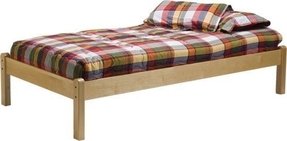 Platform Bed
Simplicity is always the best choice and this platform bed is no different. It offers the twin sized design to ensure plenty of space for comfortable sleep and is made out of high quality wood for years of functional use.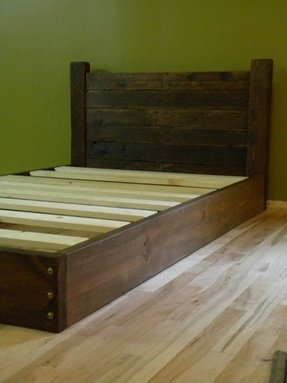 Platform Bed Twin Bed Low Profile Bed
Rusticity has different faces but is most often represented by strong raw wood. Just like this low profile twin platform bed, whose frame and simple headboard are made of ordinary polished boards of dark brown reclaimed wood.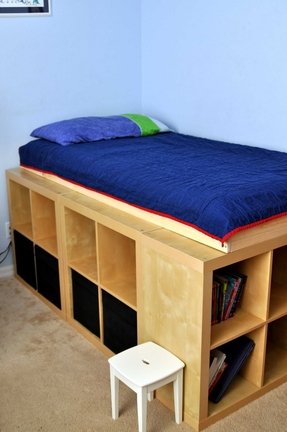 An ingenuine solution for space organization. This twin platform bed for kids shows how creatively you can use the space under the bed. Ideal for books or notebooks storage.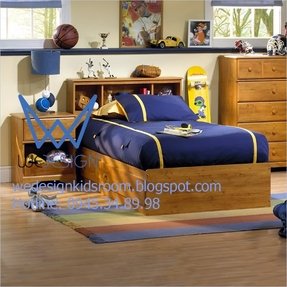 Kids Twin Platform Bed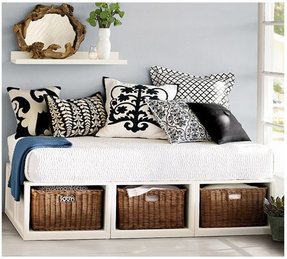 10 DIY Toddler Beds I Really Want To Make
South Beach Platform Storage Bed White
This twin kids platform bed constitutes an awesome place for teens. It features space for electronics, books and other stuff, combining a place to rest and work and play in one.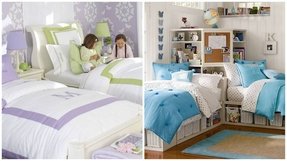 For the girlies now that they are out growing their bunk beds: Store-It Bed + Corner Unit Sets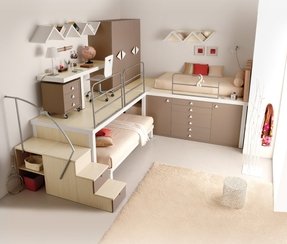 A maximum use of space in a small room. It features a platform with a bed and working space. The bottom part has a chest of drawers and a bed, which you take out only when you need it. Even the stairs have some storage space.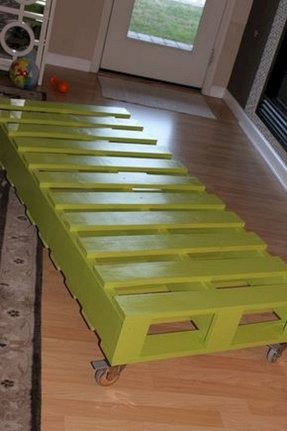 A simple but interesting rectangular bed for kids. It's handmade of planks of ordinary wooden pallets. It has a sturdy openwork across slatted frame, is painted in light green and equipped with 4 lockable wheels.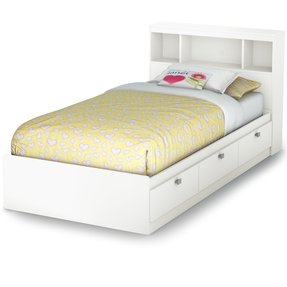 Go for an amazing and beautifully styled platform bed for your kids' room and enjoy a simple look combined with plenty of safety. It offers the twin sized structure and comes with three spacious drawers on the bottom.
The contemporary, comfortable and functional trundle platform kids bed with desk will be an excellent addition into any bedroom. Great space saver solution for your small apartment.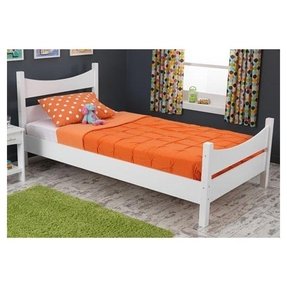 KidKraft Addison Bed
It is an addison bed that is a fantastic addition to your kids room. It is available in two finish options to choose: espresso and white. It has got a solid composite wood construction and slats.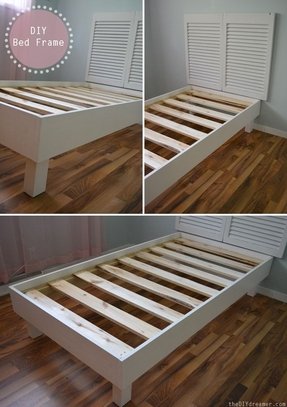 Why not opt for a comfortable and supporting structure with this amazing twin platform bed that comes with the design simply perfect for any kid's room, ensuring that it both takes just the perfect amount of space and will provide great quality.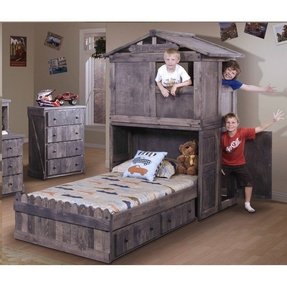 Twin Platform Bed with Club House and Storage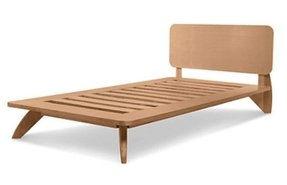 Minimalistic bed frame which can be used as a spacious single bed or cramped double bed. It has modern shape and it is made of oak wood. Due to its simplicity this bed will be fit to every type of bedroom.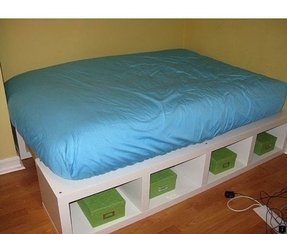 Organize some space when friends of your kid will visit you to have a pillow party! You can get this kids twin platform bed from simple IKEA white bookcase with shelves for green decorative storage boxes, and a comfortable cushion-mattress in blue color.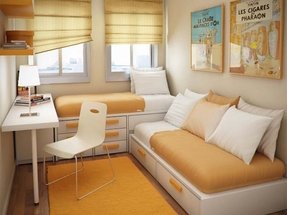 Great space for two boys on limited space...Might need to use this if we stay in this home longer than originally planned, and it looks like we will.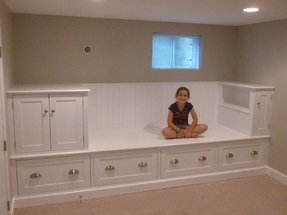 Great use of space. You could extend the height of the left cabinet up to allow for hanging clothes. Just add a mattress and you have a bed, dresser and closet in one!!
A functional and comfy bed for teenagers, which is going to last them for a long time. The bed has several built-in drawers, few open shelves for storing books, and enough storage compartments to hide beddings, blankets, and pillows.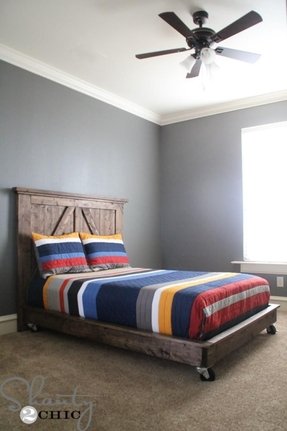 Check out this platform bed. It's one of these DIY projects you can't have enough of. Attached wheels make it mobile, while minimalistic design makes it perfect for modern interiors – a great solution for students, too!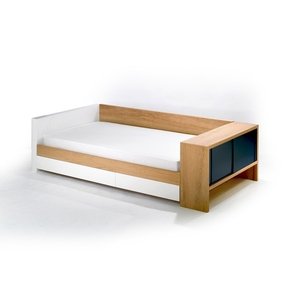 An aesthetic simple contemporary twin bed (for kids) of wood finished in light browns and white. It has wide panel supports and simple boards. It's equipped with 3 underbed drawers and a shelved end cabinet with 3 dark blue sliding doors.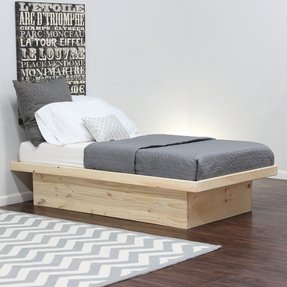 Hynes Platform Bed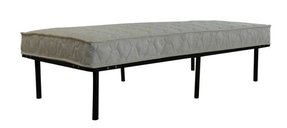 Sturdy contemporary twin bed frame for up to 300-pound persons. It's made of black-coated steel and has 7 quite tall legs what offers an ample underbed storage space. Wide slats of laminated birchwood ensure good mattress support and restful sleep.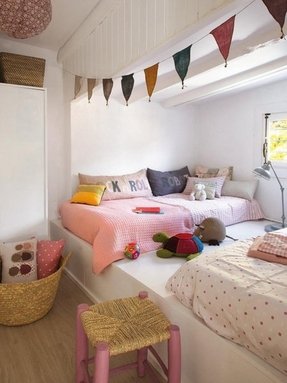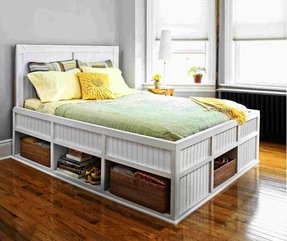 Constructed of durable MDF and finished in white, the storage bed is a great piece for any bedroom, offering many space for storage. Under the bed, you can find open compartments, where you can put you beddings, blankets, and bedspreads.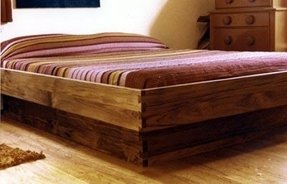 the floating platform bed the platform bed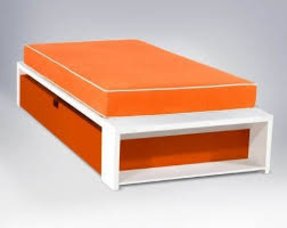 All Products / Baby & Kids / Kids Furniture / Kids Beds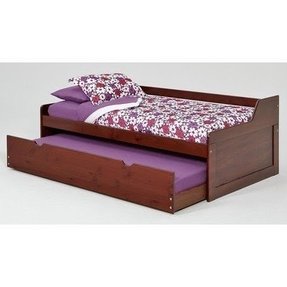 Chelsea Home Twin Platform Bed with Trundle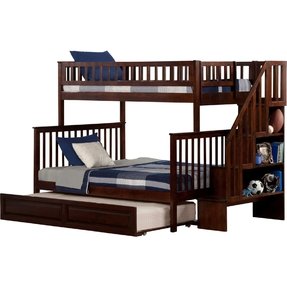 Kids will love having slumber parties in their bunkroom. | 31 Insanely Clever Remodeling Ideas For Your New Home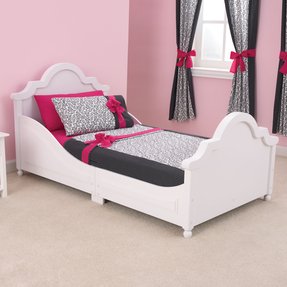 Raleigh Toddler Bed
Classic style bed for toddlers aged from 15 months up. Its wooden frame is finished in white. It has slatted construction, high-arched curved headboard and footboard, 4 bun legs and 2 central rectangular ones. Entry is low situated for easy access.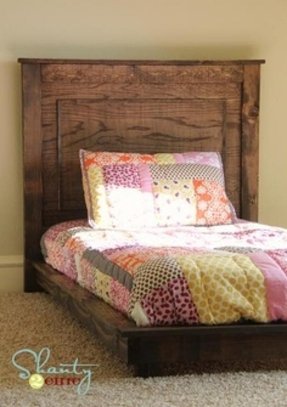 You can easily elevate your master bedroom decor with this country platform bed. Just place a large mattress on its solid wood structure, and you're more than ready to drown yourself into a land of undisturbed sleep.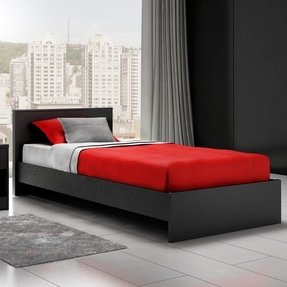 Noah Twin Platform Bed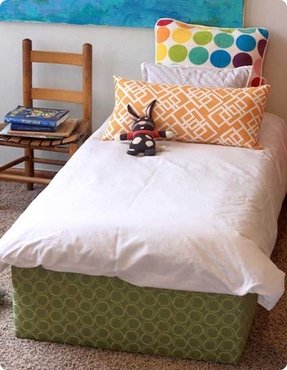 Clever, handmade design for a do-it-yourself toddler bed made with cheap materials, costing less than fifty dollars for the whole piece. The simple bed is fitted with a colorful set of bedding and finished off by the vibrant painting of a fish on the wall.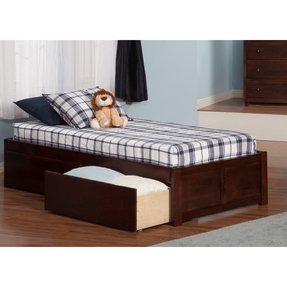 Concord Twin XL Platform Bed