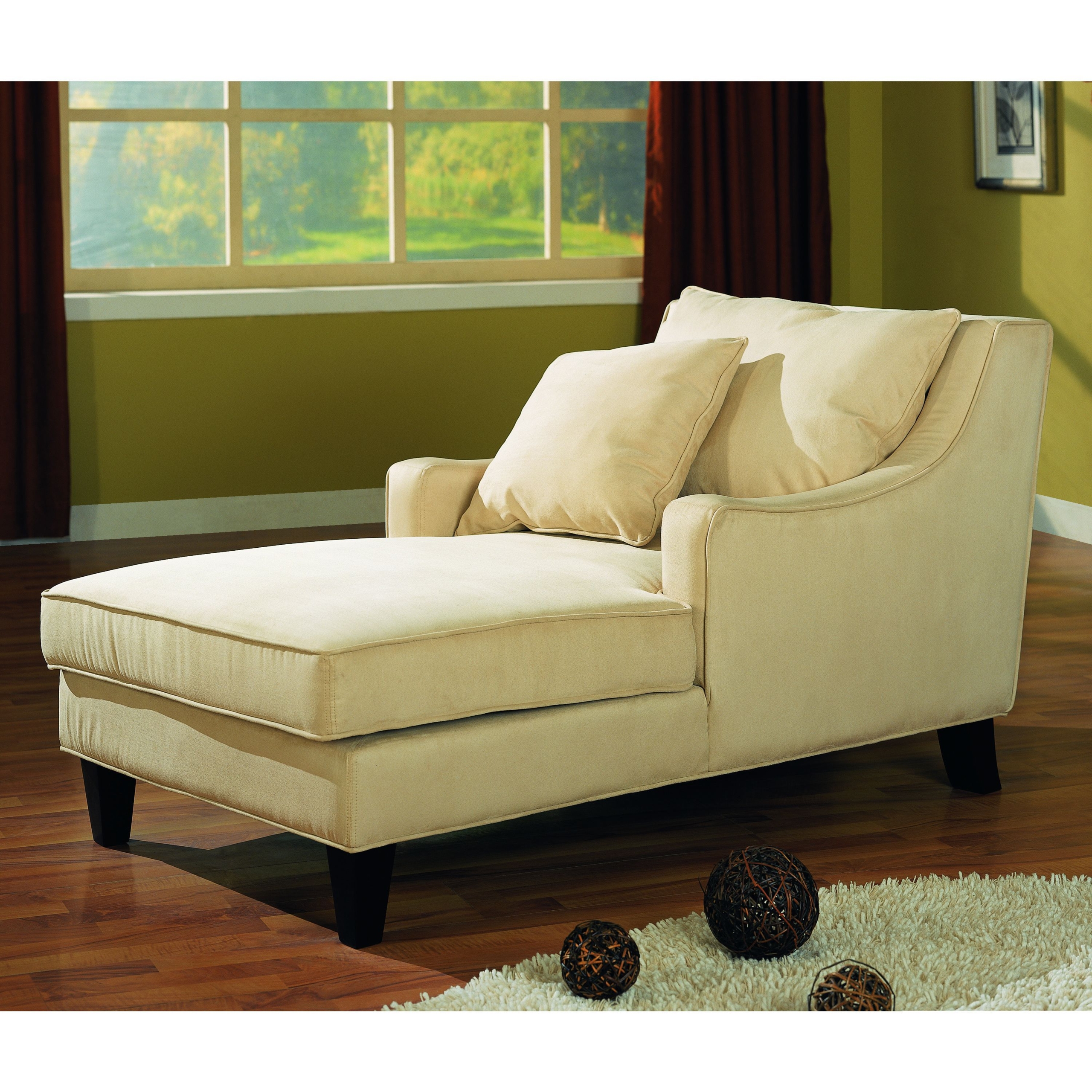 Comfy chaise lounger with wing style back design. Upholstered with light beige microfiber and outfitted with thick plush cushioning, it offers comfort and style that will ameliorate your decor. Tapered block legs feature dark cappuccino finish.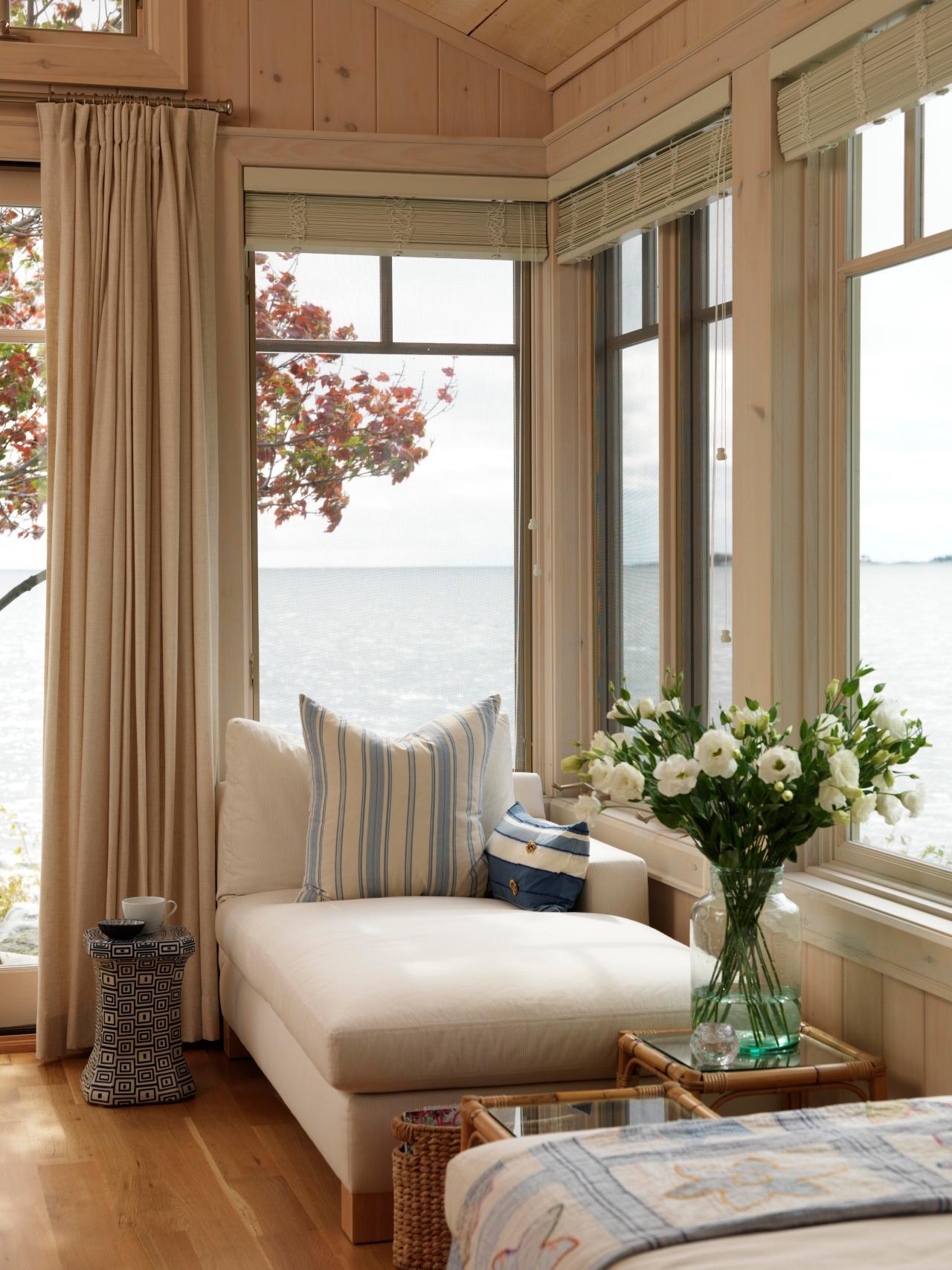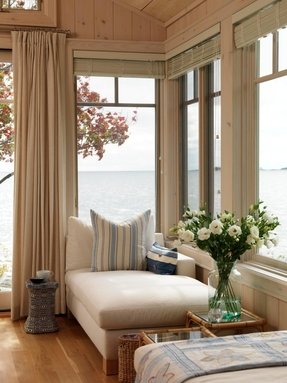 Cottage is the English word for a small country home- so this we can feel in this space, where the window overlooking the sea stood a beautiful classic chaise longue with a solid color, with cotton upholstery and simple silhouette.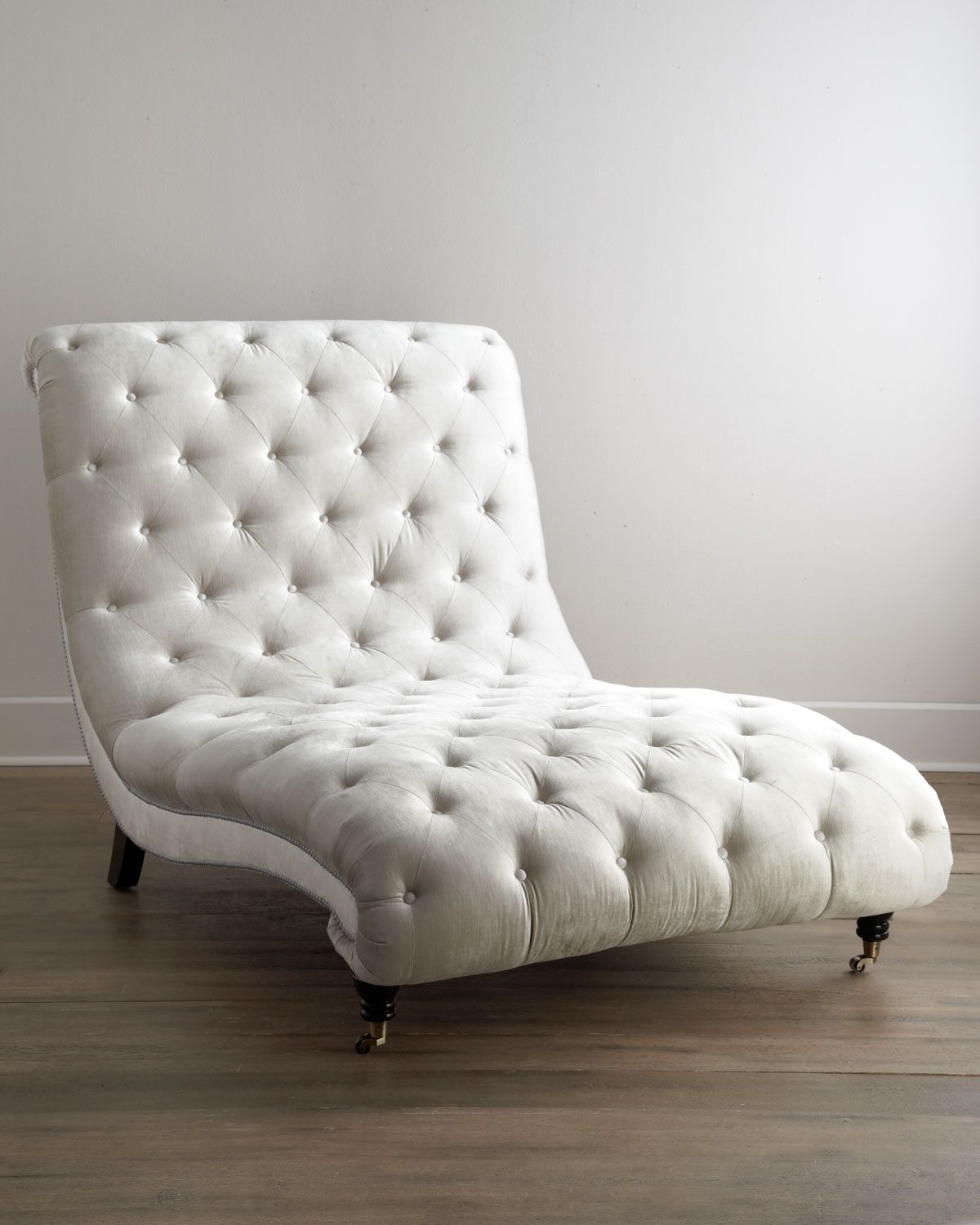 Haute House Tufted Silver Chaise - Horchow for my dressing room.....of my dreams <3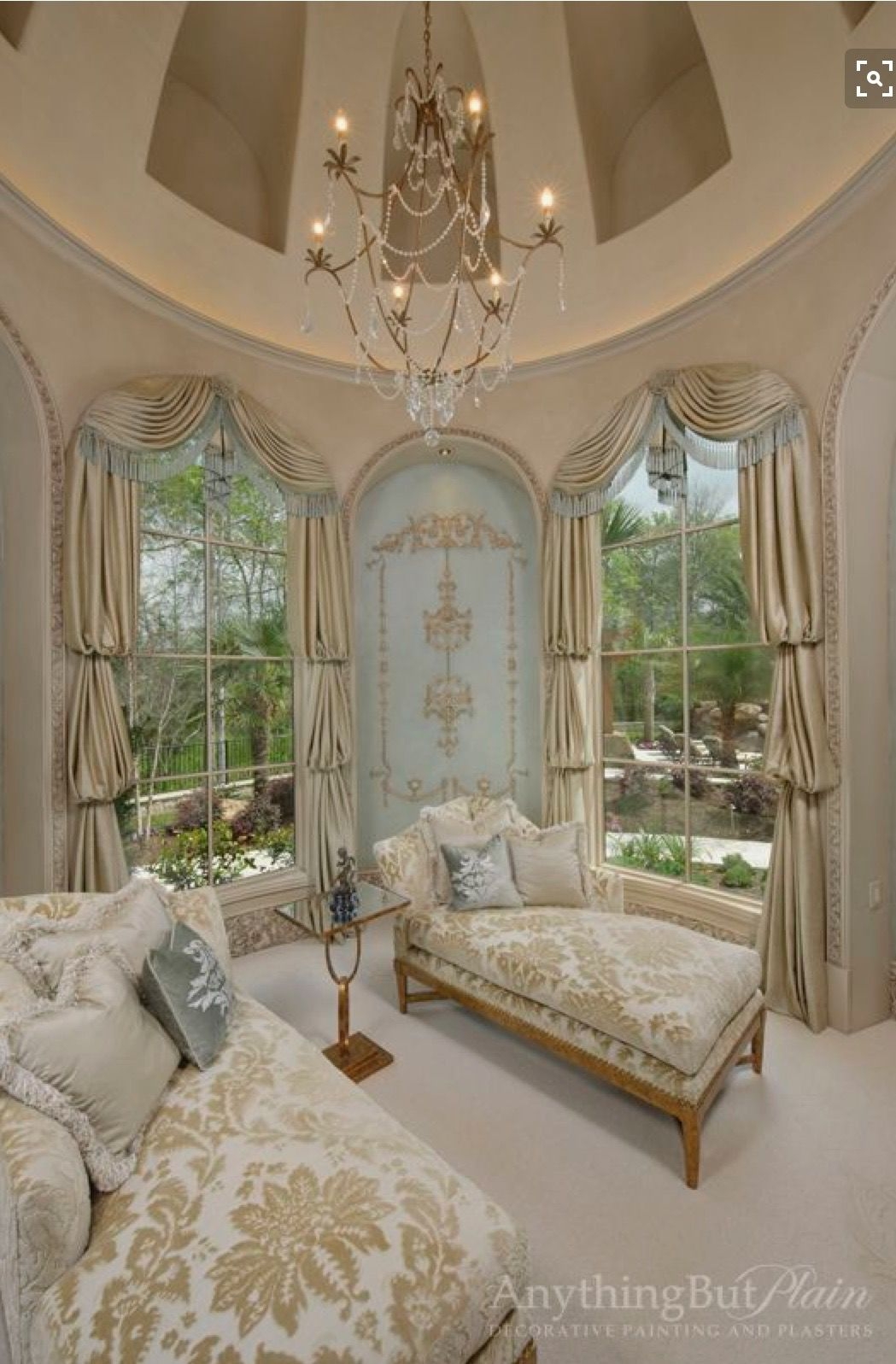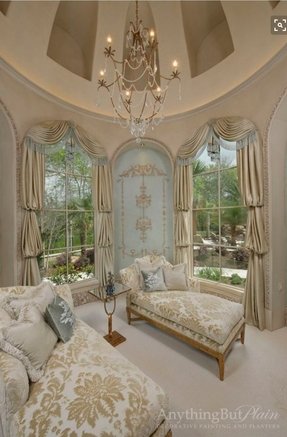 uniqueshomedesign: Regal Sitting Room i charisma design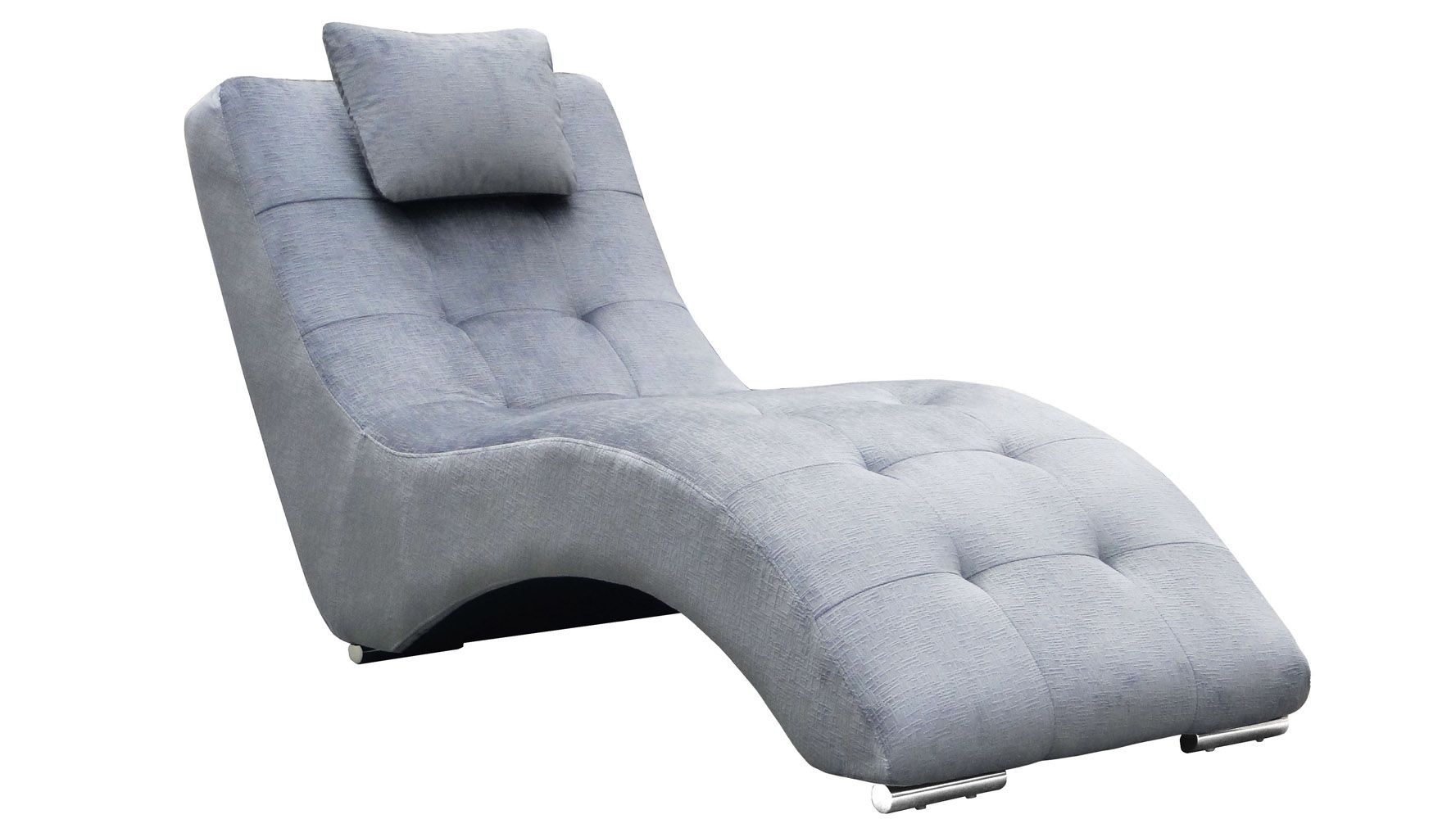 Polished stainless steel frame chaise lounge with light gray / silver woven polyester fabric upholstery. Features classic tufting and head-level pillow. Attractive wavy form reflects natural body curves.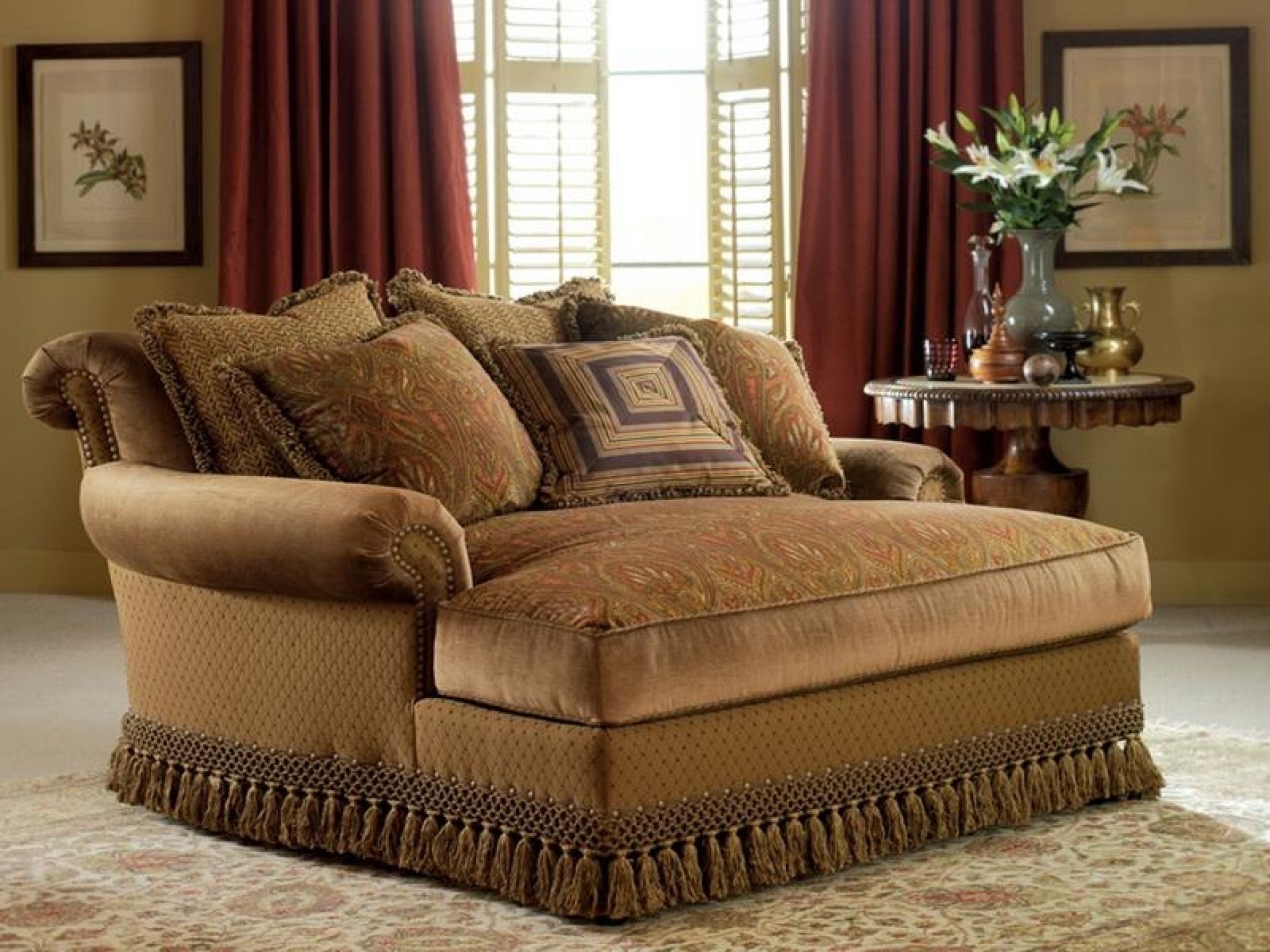 Wide chaise lounge as extra seating or place for relaxation in the living room, bedroom and more. It is upholstered with nice touch fabric and finished with decorative frills. It has additional pillows for added comfort.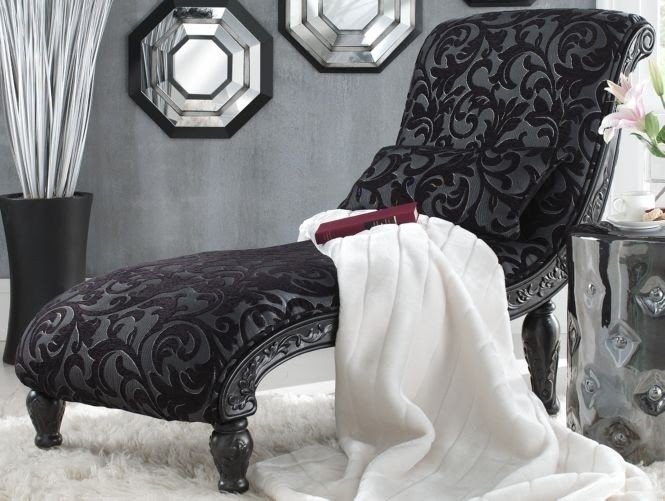 Stylish chaise lounge upholstered with thick fabric and decorated with sophisticated ornamentation. It is mounted on wooden frame and finished with carefully made carvings. It is fitted with additional pillow for added comfort.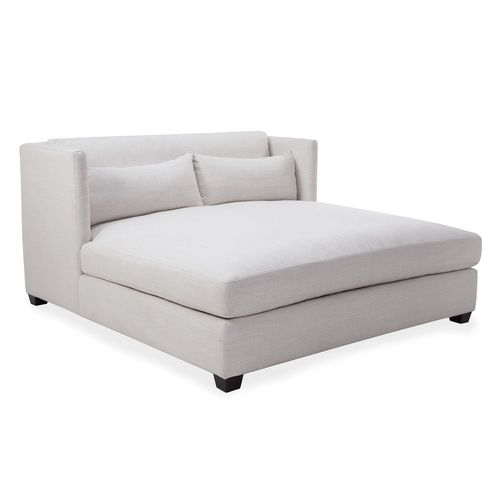 Do not worry about resting with this deep chair with refined gray upholstery and small cushions. The spacious seat of chaise lounge for bedrooms has clean, classic lines and instead of the armrests has a pair of wings from the back.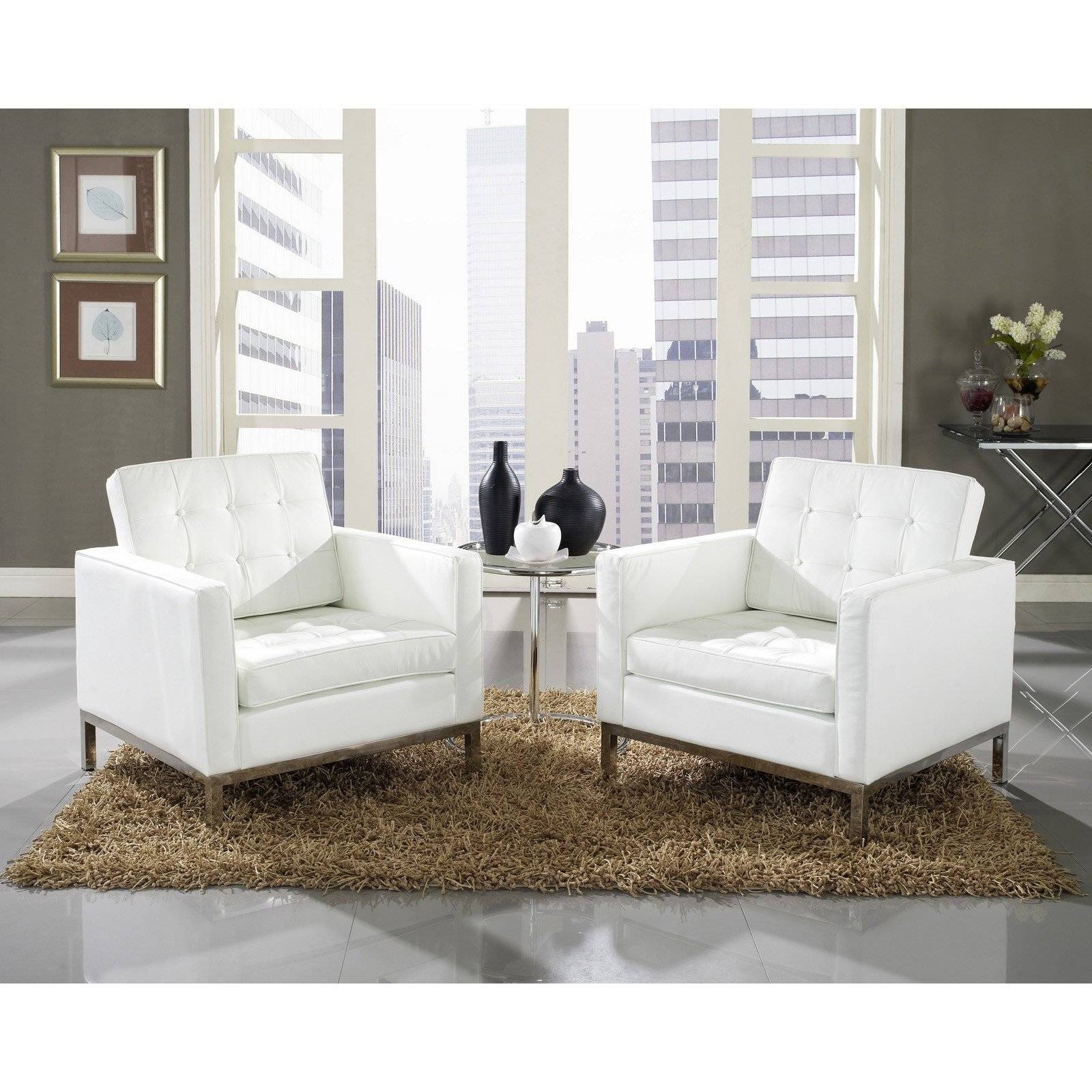 It is a contemporary and elegant set that includes two arm chairs and side table. You can choose one of five colors: black, chocolate, dark gray, oatmeal and white. They are perfect for your living room.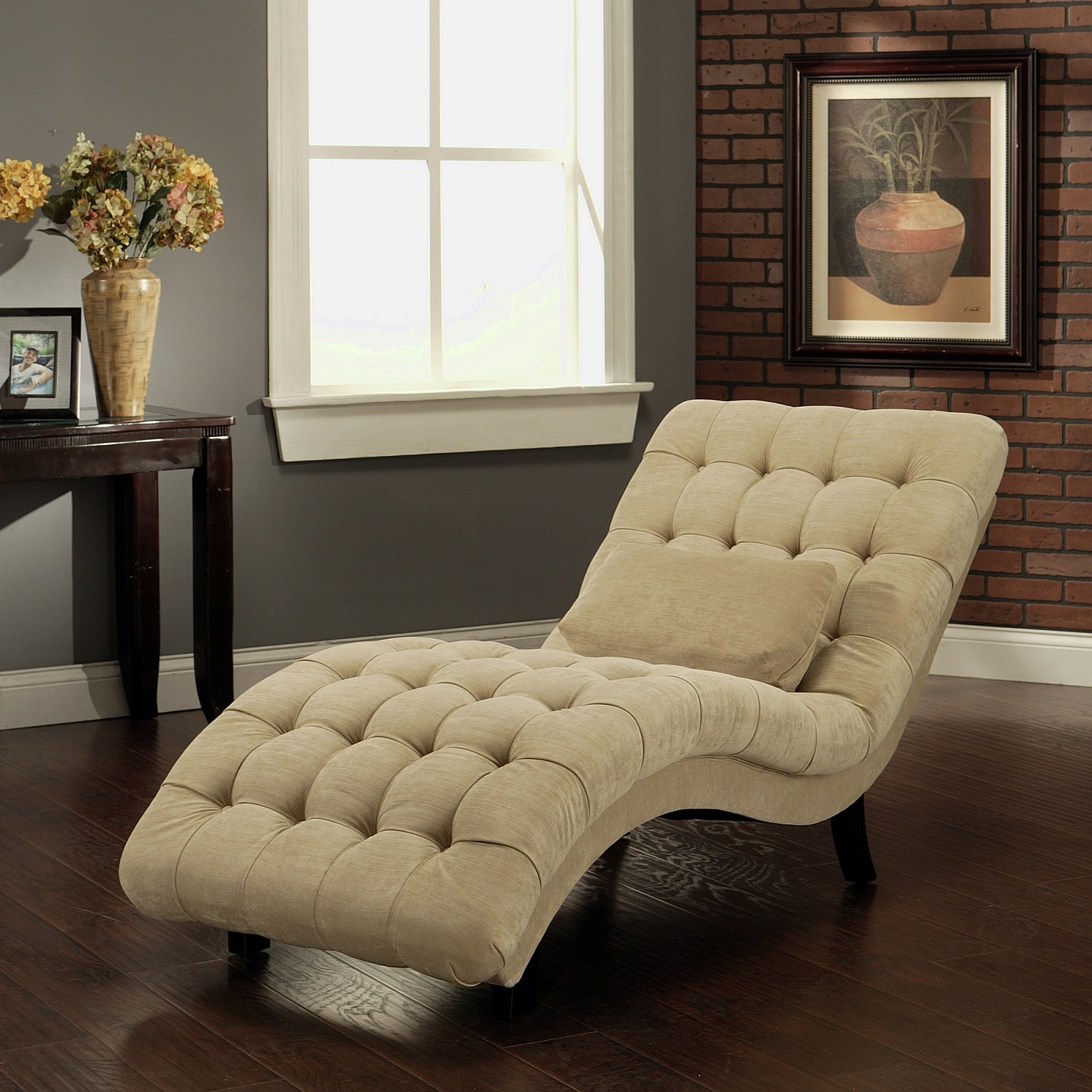 It is a chaise that has got a cream fabric upholstery, solid oak construction, contemporary design and very comfortable seat. It is a fantastic addition to your living room and family room.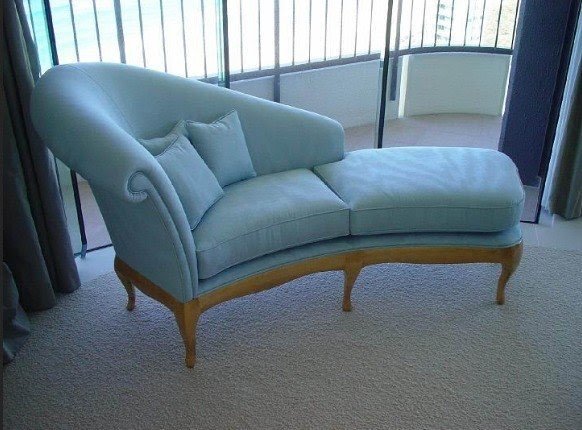 Chaise lounge for bedroom use. This comfortable piece of furniture features a durable wooden frame with six legs for enhanced stability. Cushioned space provides comfort and looks attractive in its blue finish.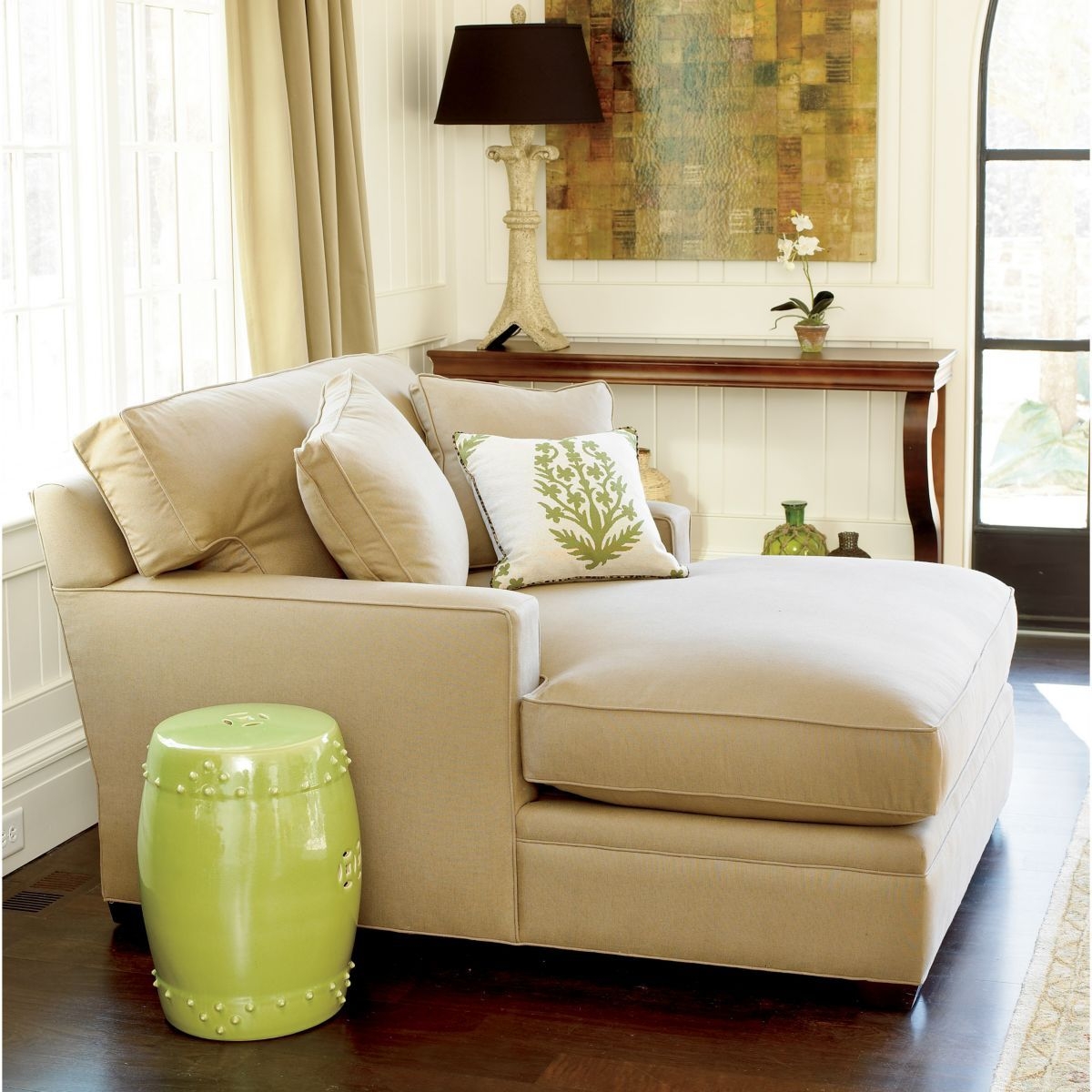 A long, elegant chaise lounge chair with a vintage look, nicely matching the interior design of the room. The chair is made out of beige, cotton fabric and finished off by a plenty of matching pillows, giving it a comfy look.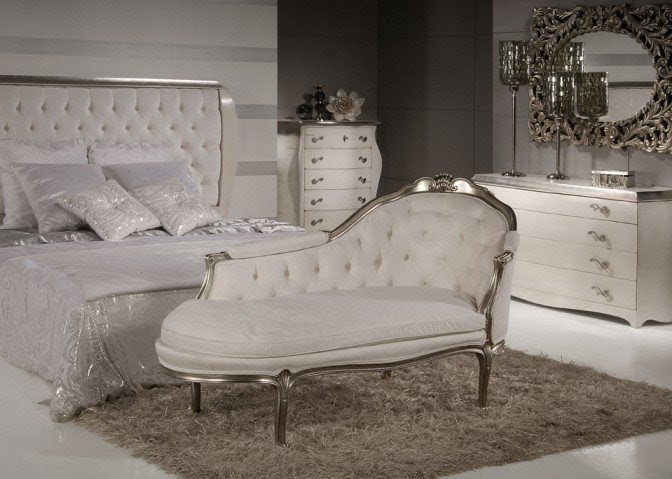 Chaise lounge with nice white and silver finish that looks great in any bedroom design. This luxurious element of furniture offers a very soft cushion. Its backrest is tufted, so it improves aesthetic value of this chaise lounge.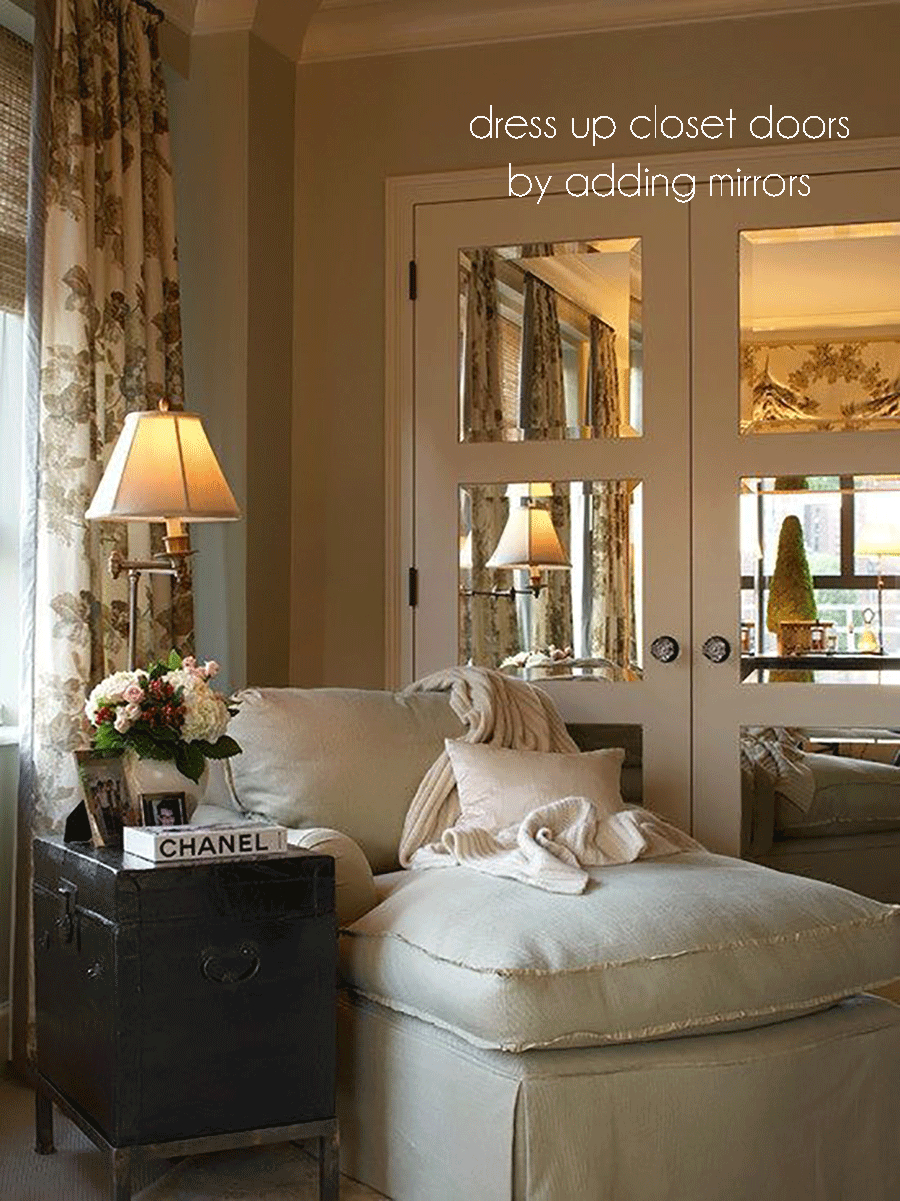 Mirrors on closet doors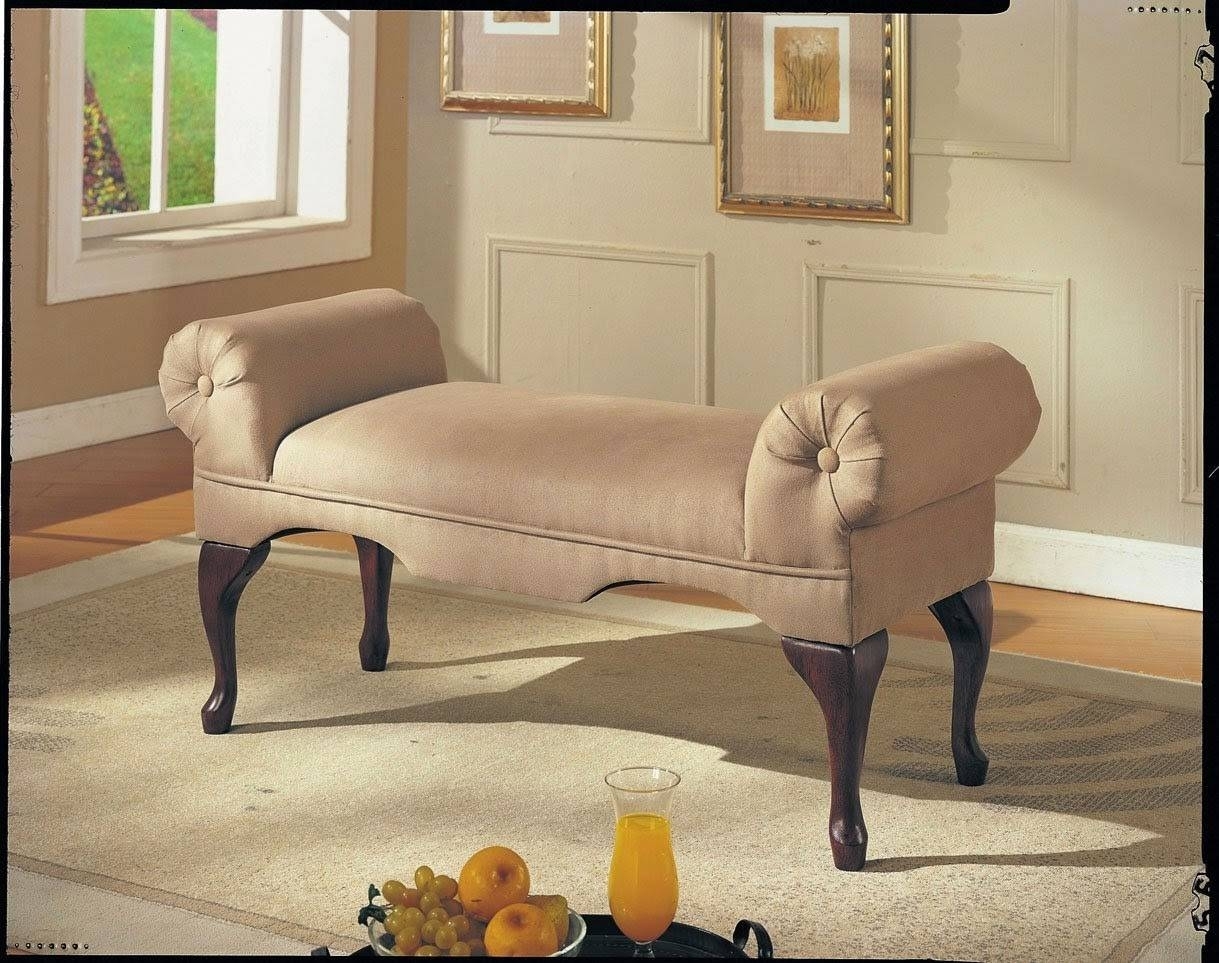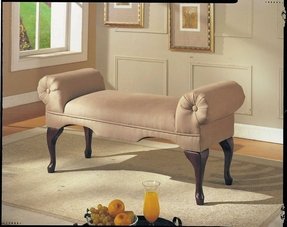 This astonishing bench has a sophisticated and luxurious design, and is not only functional but also eye-catching piece of furniture. Curved legs are made of wood in warm, walnut finish. Comfortable seat has a beige, microfiber upholstery.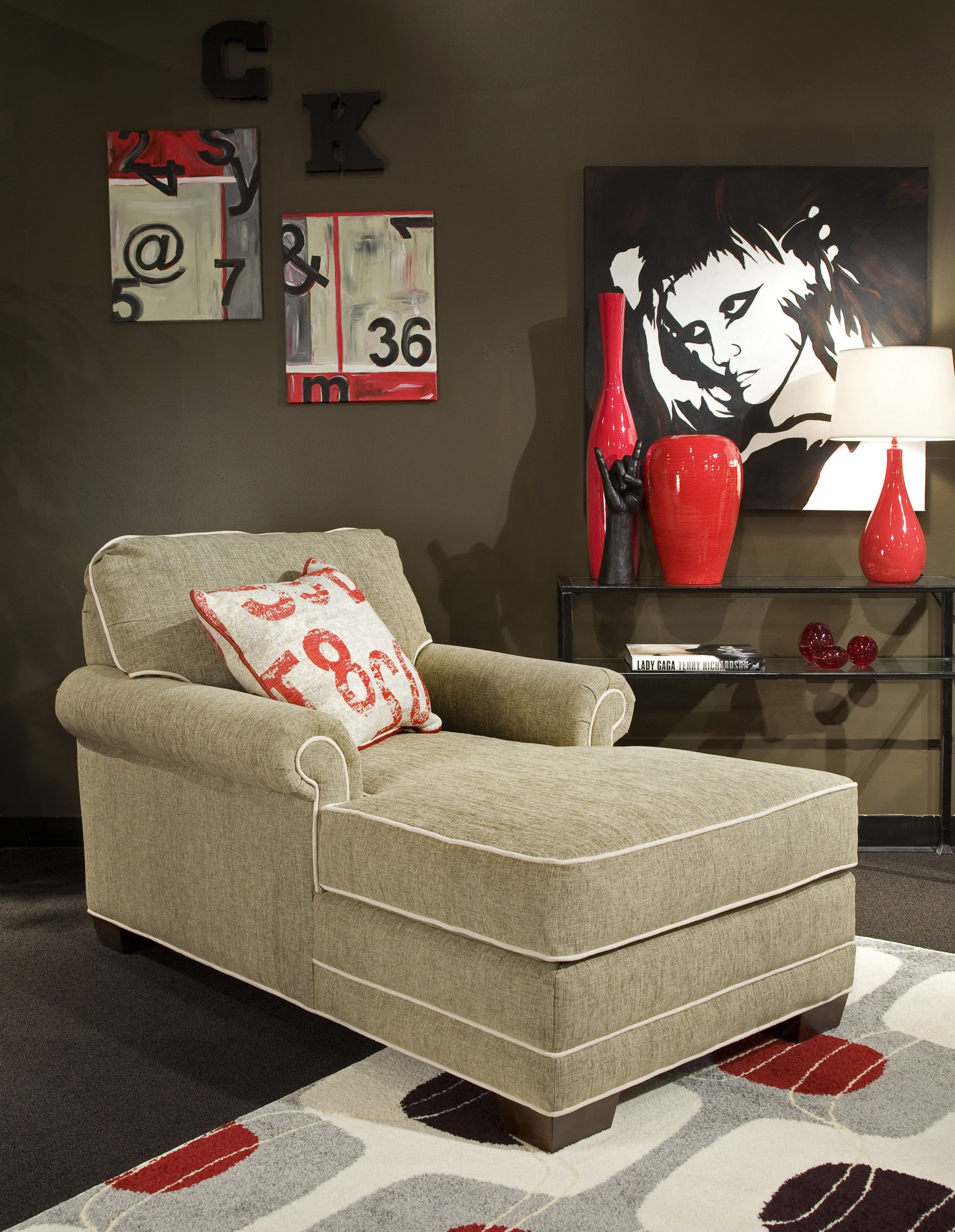 Simply Yours 2 Arm Chaise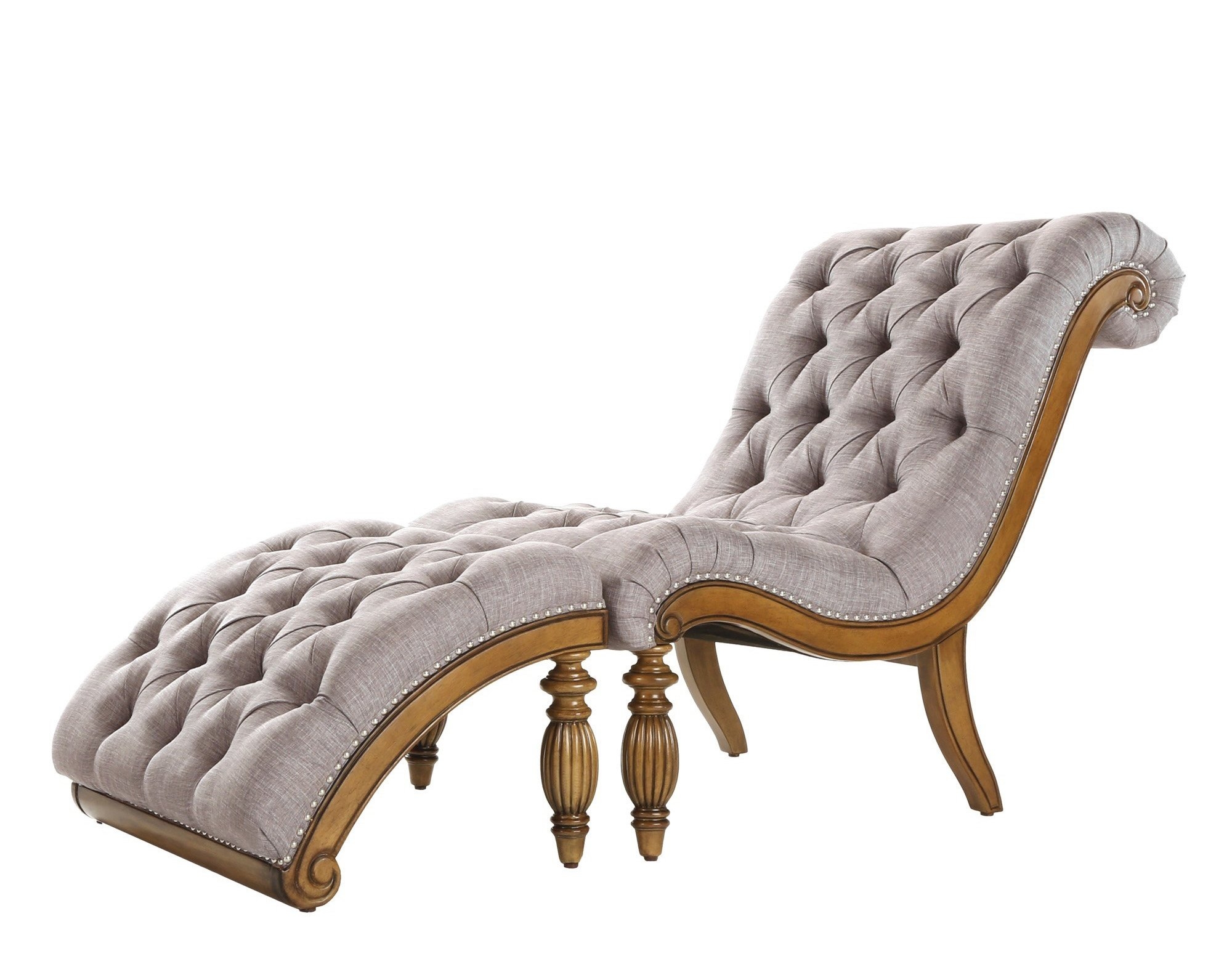 This beautiful chaise longue / lounge chair is the perfect piece of furniture for the living room or bedroom or office. Lovingly finished linen fabric is subtly quilted. Interestingly finished beautifully sculpted frame adds a whole class and style.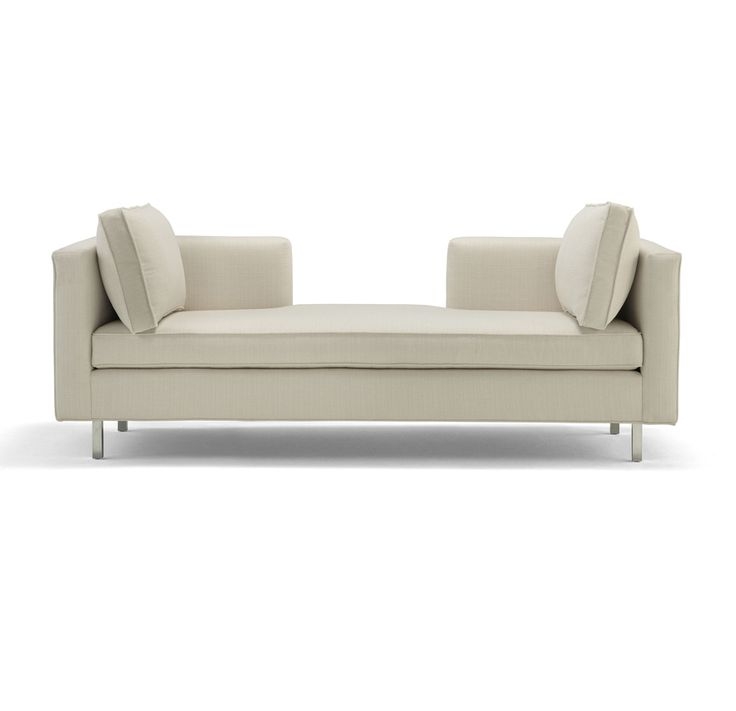 Chaise lounge in modern form. Upholstery is made of soft fabric and reinforced with solid seams. Includes extra pillows for spine support. Tasteful furniture for the living room, bedroom and others interiors according to taste.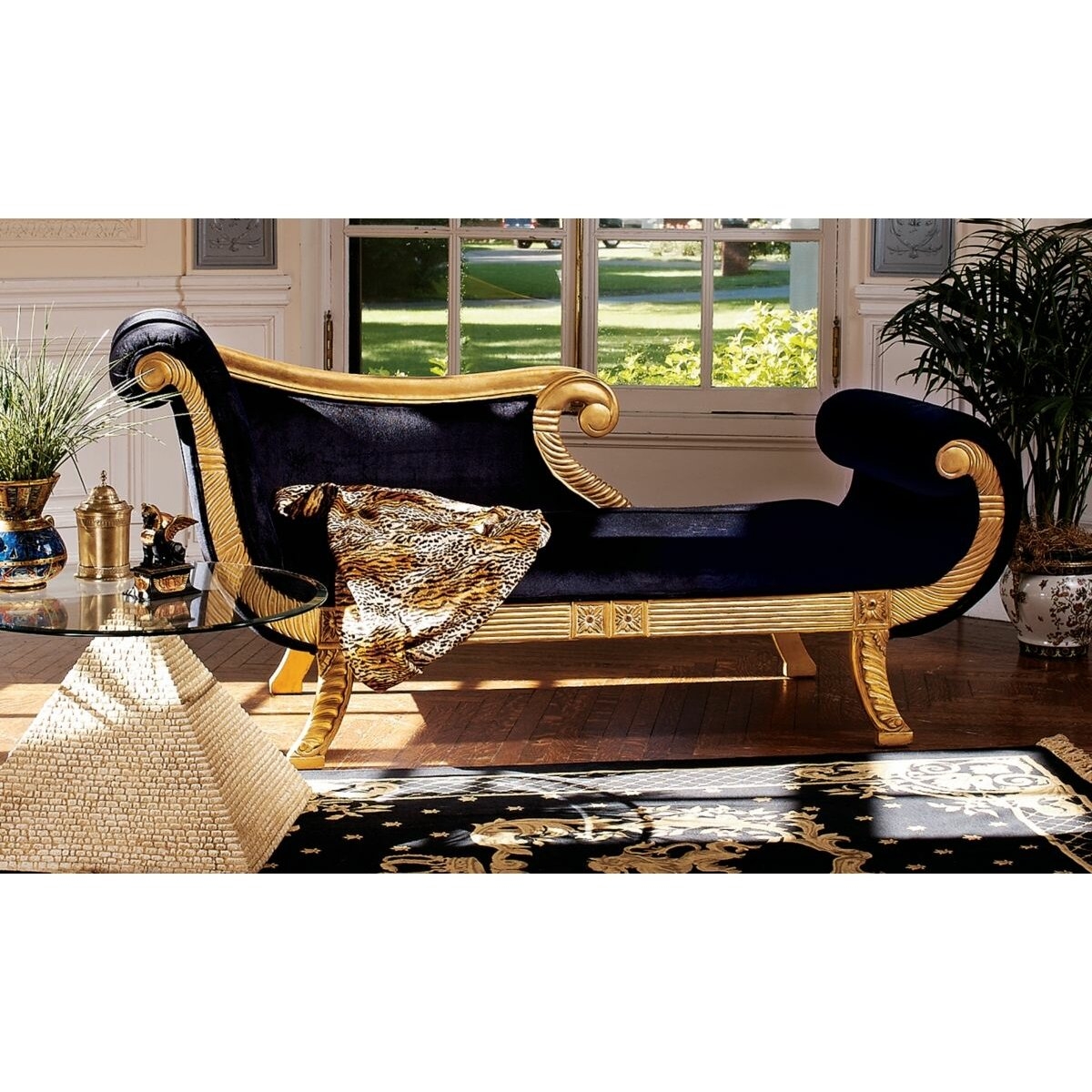 With this chaise lounge you'll be surrounded by comfort and elegance. Hand-upholstered in stylish fabric, and hand-carved from solid mahogany, the chaise lounge features a breathtaking scrollwork, making you feel like a true queen of Egypt.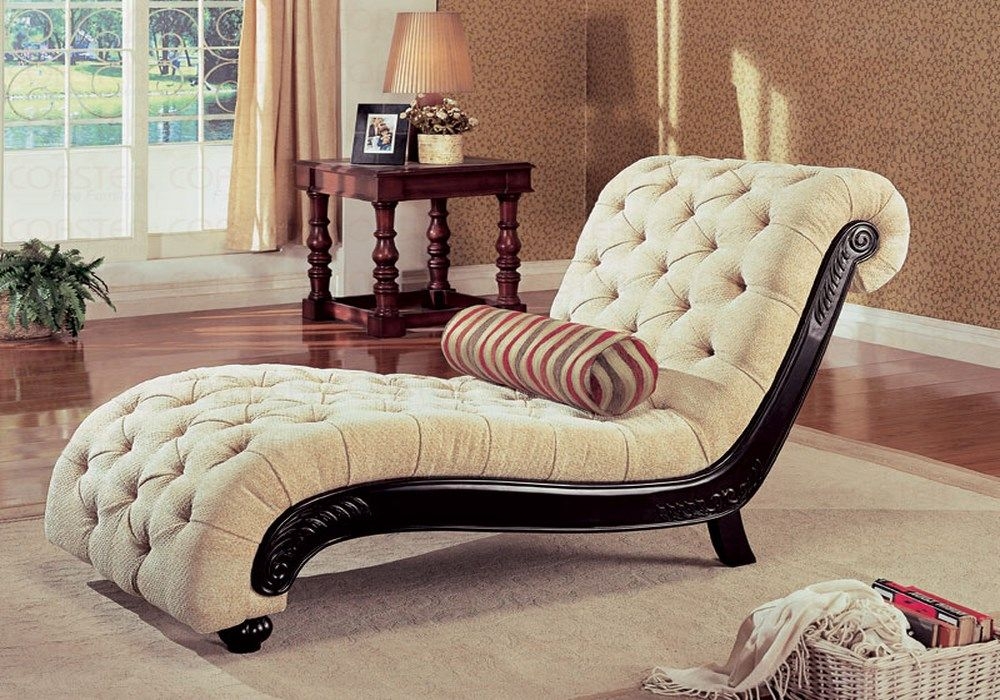 Grand Style Chaise Lounge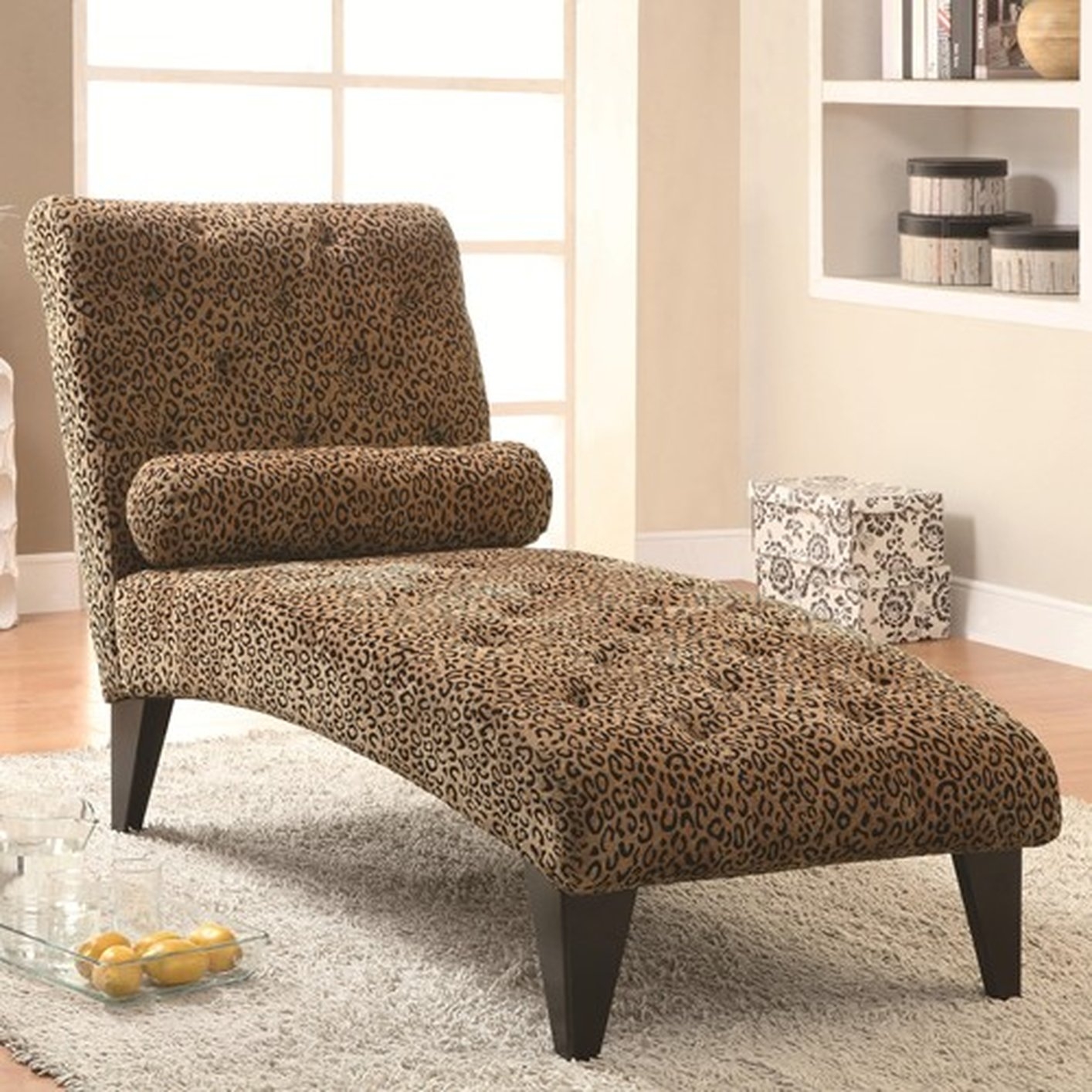 This armless chaise is suitable for contemporary interiors, and accentuated by exotic leopard print and lovely button-tufting. The chaise rests on tapered wood legs, offering a perfect blend of sturdiness and elegant lines. Throw pillow included.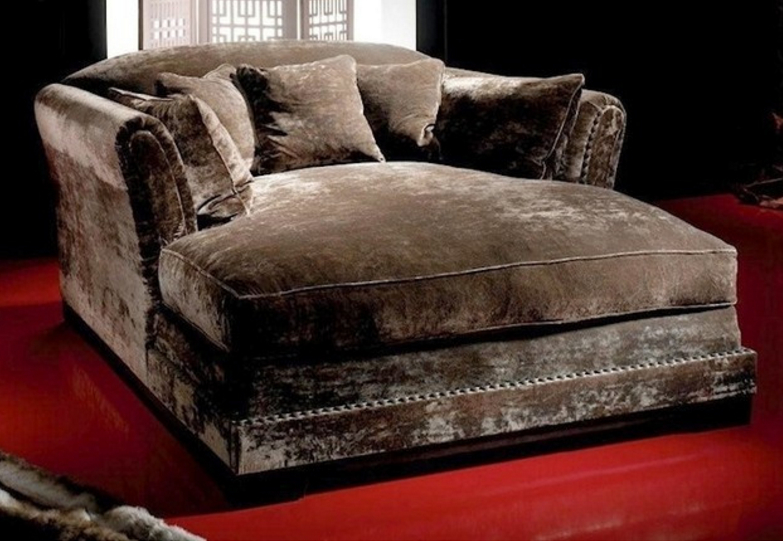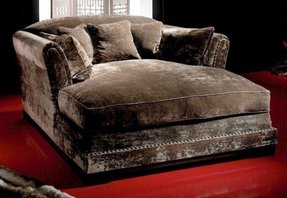 If you are looking for a soft, comfy living bedroom decor, this over-sized, double chaise shall appeal to you. Upholstered with a stylish, glossy silver linen, it will bring prestige and luxury to the space.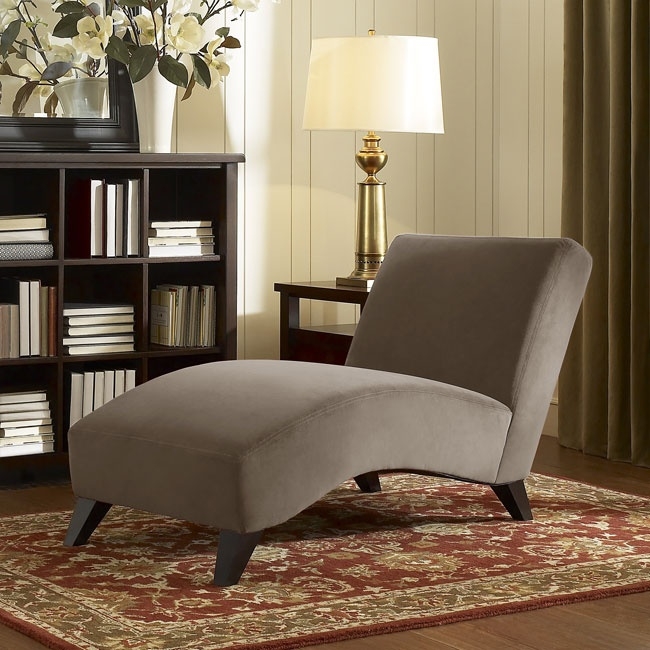 Contemporary style smooth lined lounge chair. The curved seat provides perfect support for legs and back. The camel/taupe upholstery gives a pleasing soft touch reminiscent of velvet, while the wooden legs provide the sturdiness of construction.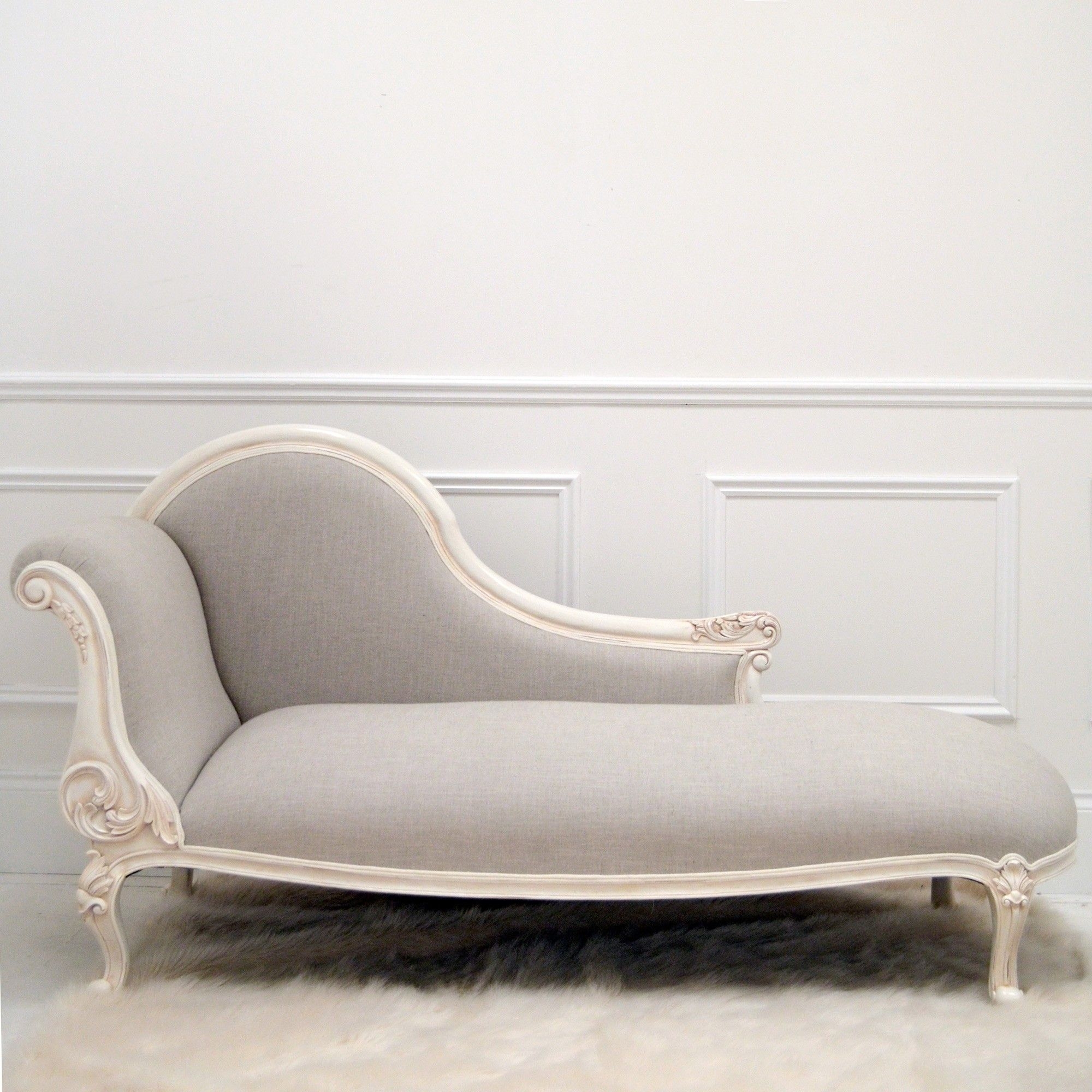 Contemporary combination of both modern and traditional elements on a comfortable, long chaise lounge chair. The gray, cotton upholstery provides a modern contrast to the vintage, old-fashioned wooden frame.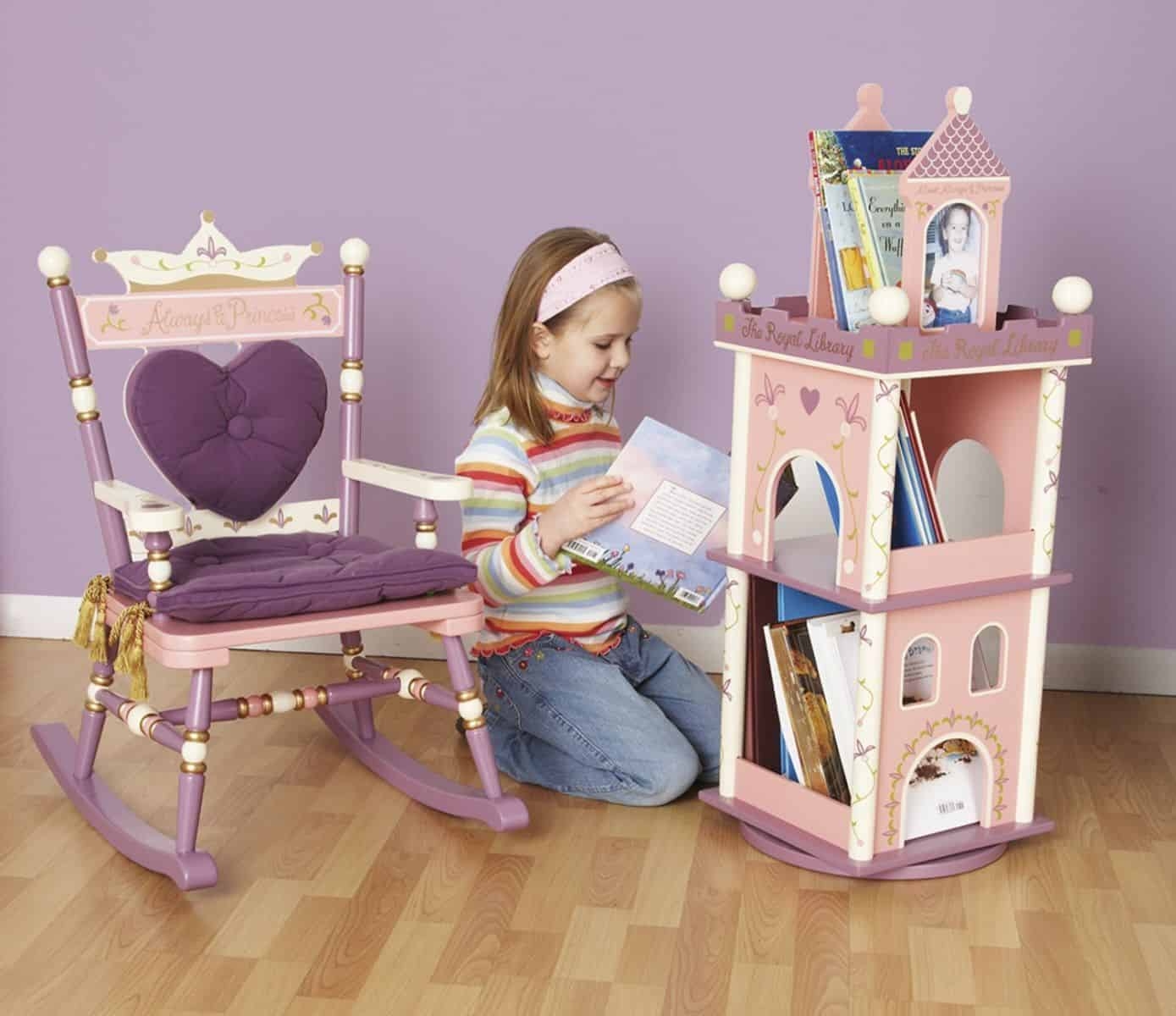 A cute rocking chair for a little princess. Its design is definitely girlish and princess-themed: it has heart-shaped panel on its backrest, and its top is embellished with a crown. It has golden and pink details plus purple upholstery.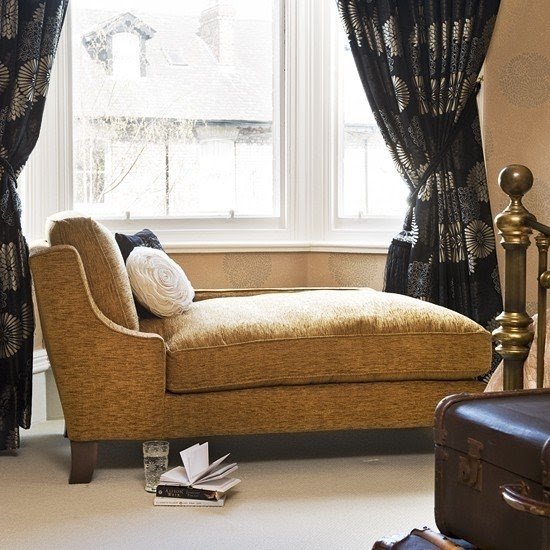 Glamorous bedroom chaise | Bedroom furniture | Curtains | Image ...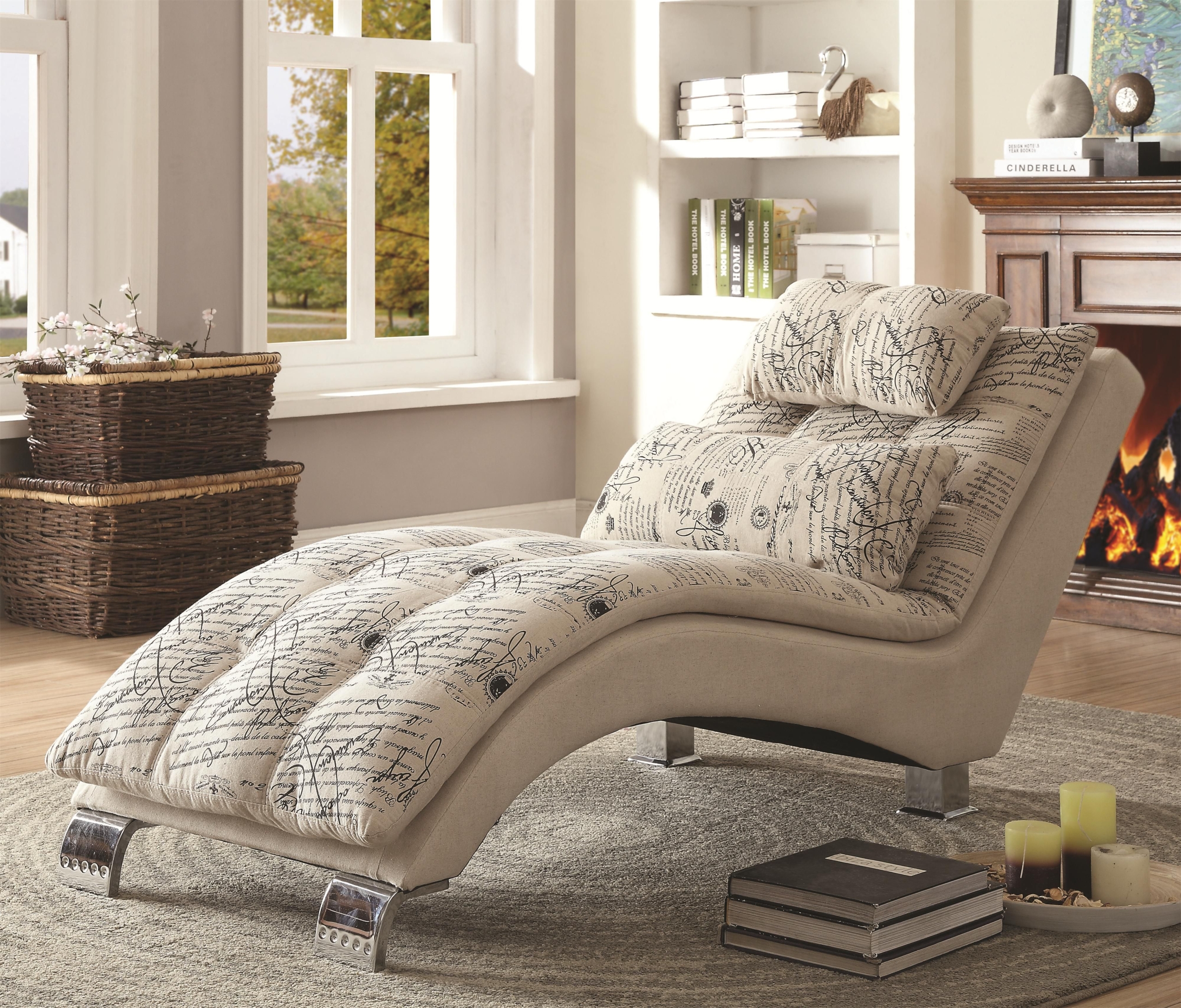 Fantastic comfort only with this Casual Chaise in Black & White Finish. Such ergonomic design is suitable for having quality time with the glass of wine, watching TV, or taking a nap. Plus, pillow padding throughout the seat and back has lightly channeled squares of cushioning.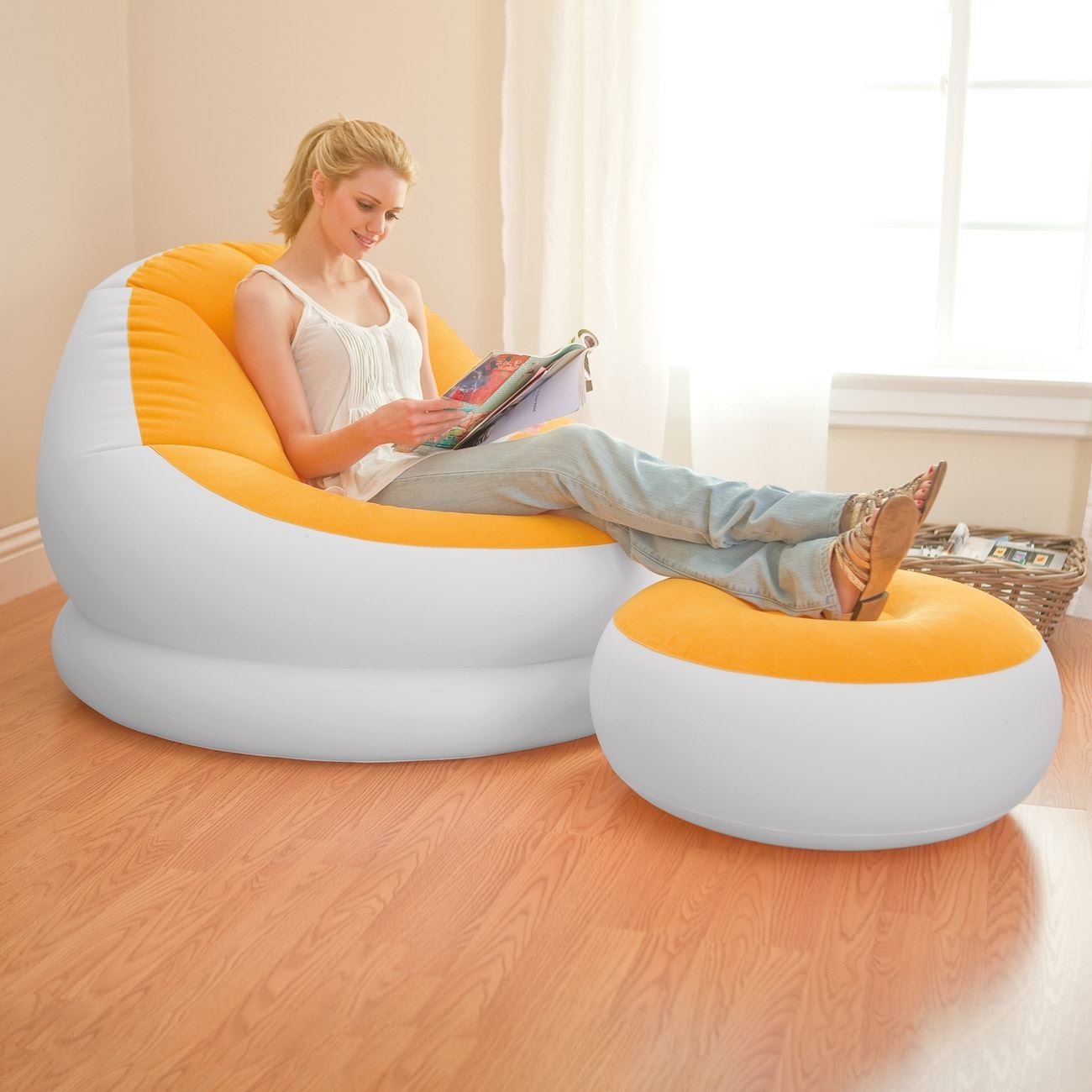 This super modern and intriguing lounge chair would be a perfect choice for every fan of original and stylish solutions. Check it out now and fall in love with this unique design and an incredible comfort!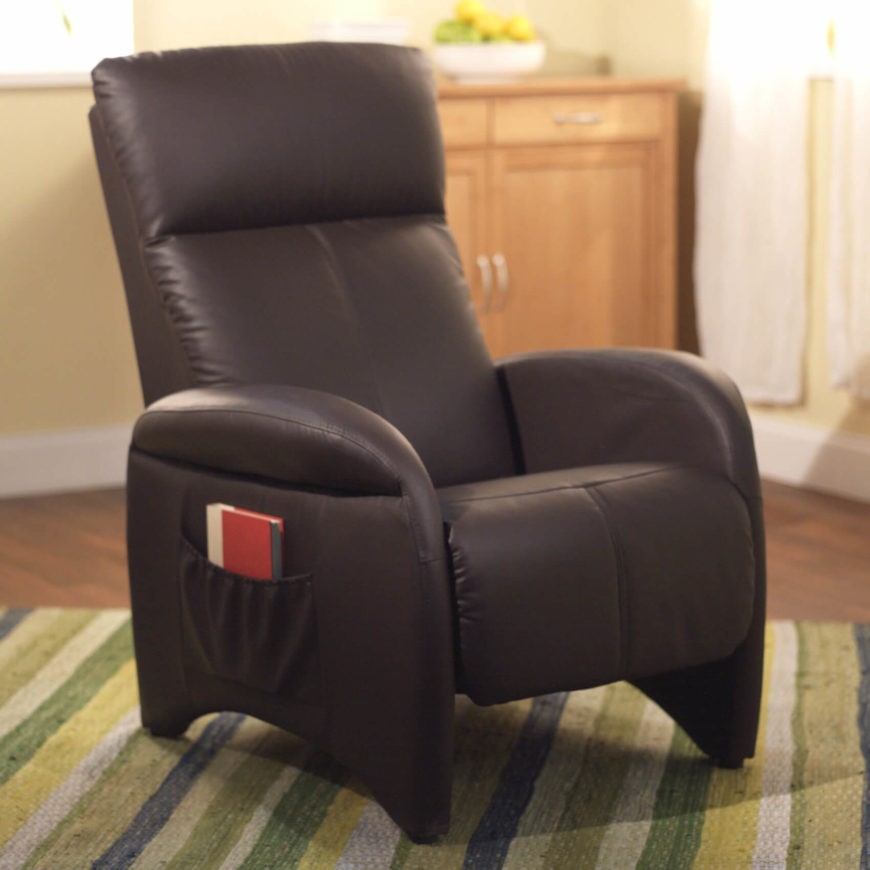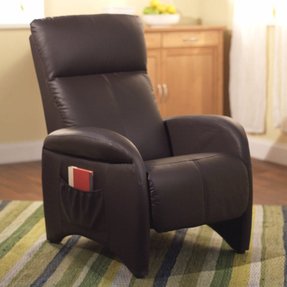 If you're dreaming of an extraordinary comfort and a perfect design in your living room, check out this amazing and stylish recliner! It's gonna bring you not only a unique look, but also an unusual functionality.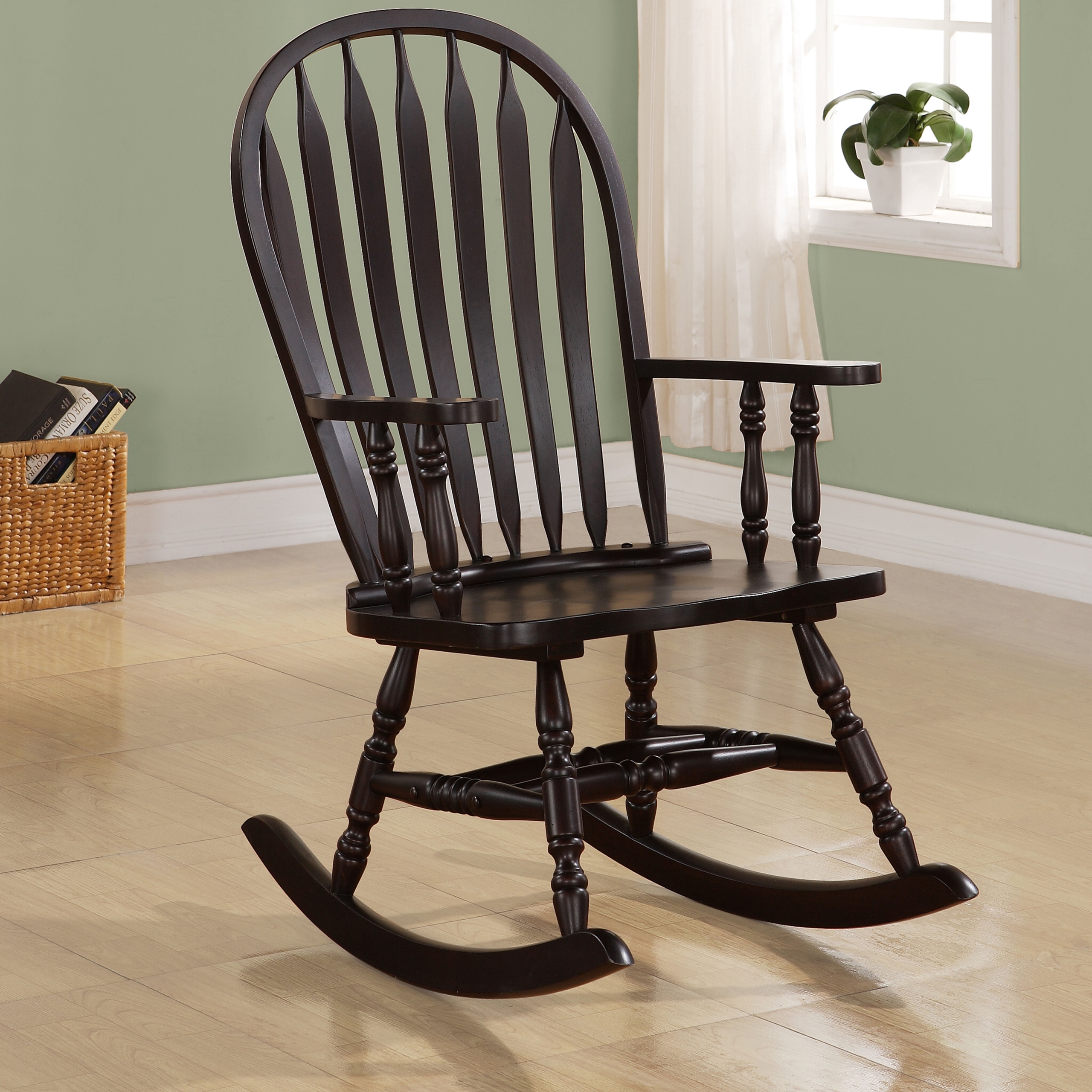 A fine rocking chair crafted from wood. It features spindle detailing, arrow back and durable glides, together with spindle posts supporting the straight armrest. The whole piece is colored brown (cappuccino hue).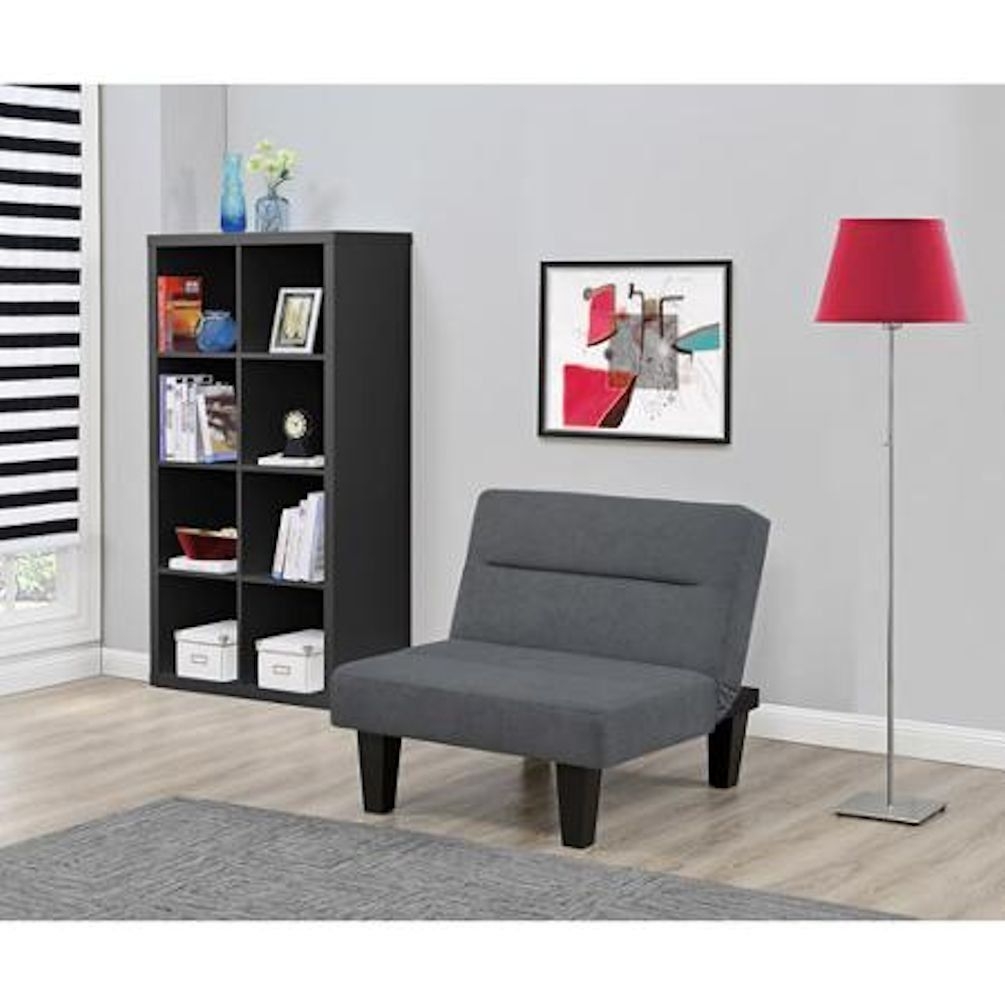 Featuring a multi-position back that puts itself to use in three ways, this Kebo Chair will enchant with its functionality and style. Offering a microfiber cover for a durable and comfortable touch, this 31.5"L x 32"W x 29"H, can be a great living room accent.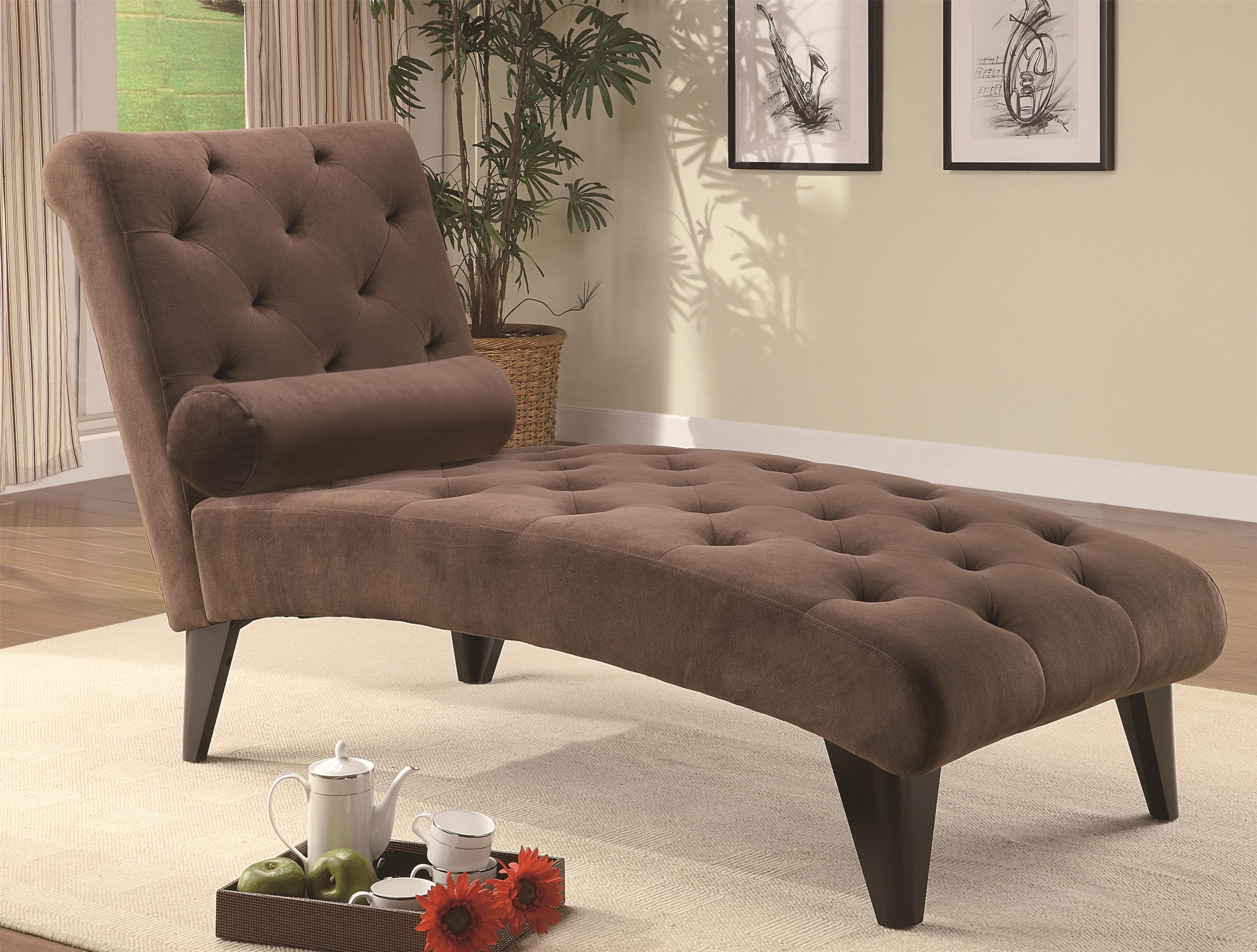 Attractive modern style chaise lounge on intriguing tapered legs made of wood with black finish. The design features clean lines and functional additions, e.g. a roll pillow to provide a lumbar support. The seat and backrest are button tufted.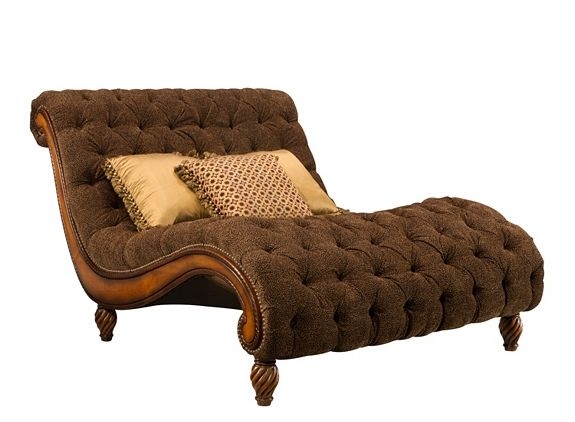 An elegant classy chaise lounge with a wavy wooden frame and turned legs (featuring a twisted groove design) in warm browns. Frame edges are gently rolled out. Upholstery is of patternless textured mid brown chenille fabric with deep button tufting.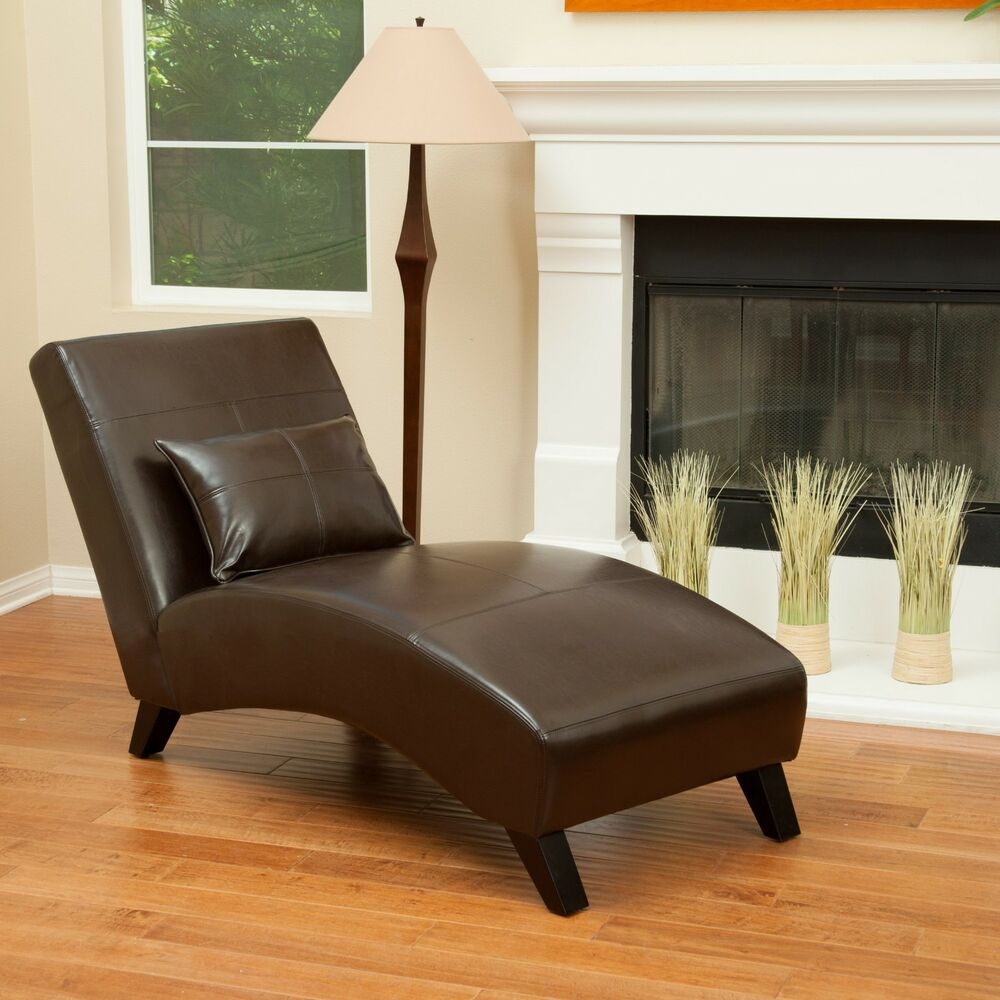 This type of product is a high quality chaise lounge that has got a durable wooden frame. Its backrest and sitting space is soft and covered with brown bonded leather. The size of this element is 60.5"L x 27"W x 32.5"H.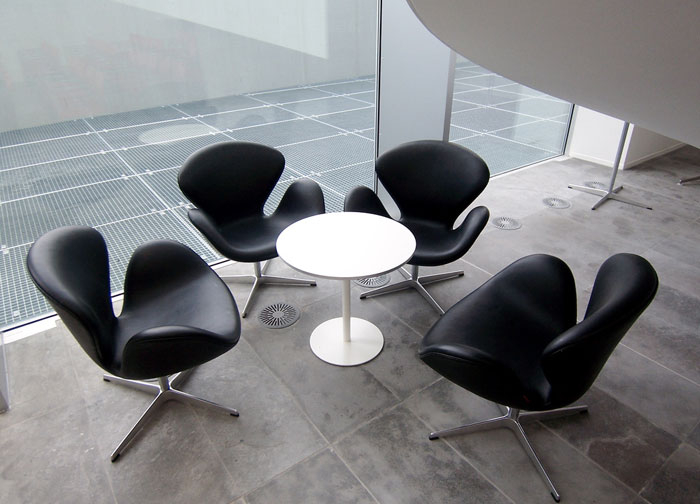 With this modern chair and table set you don't have to worry about the appearance of your room, anymore. The set features beautiful swan chairs with a satin polished aluminum base, plastic foot pads, high density foam filling, and Italian leather upholstery.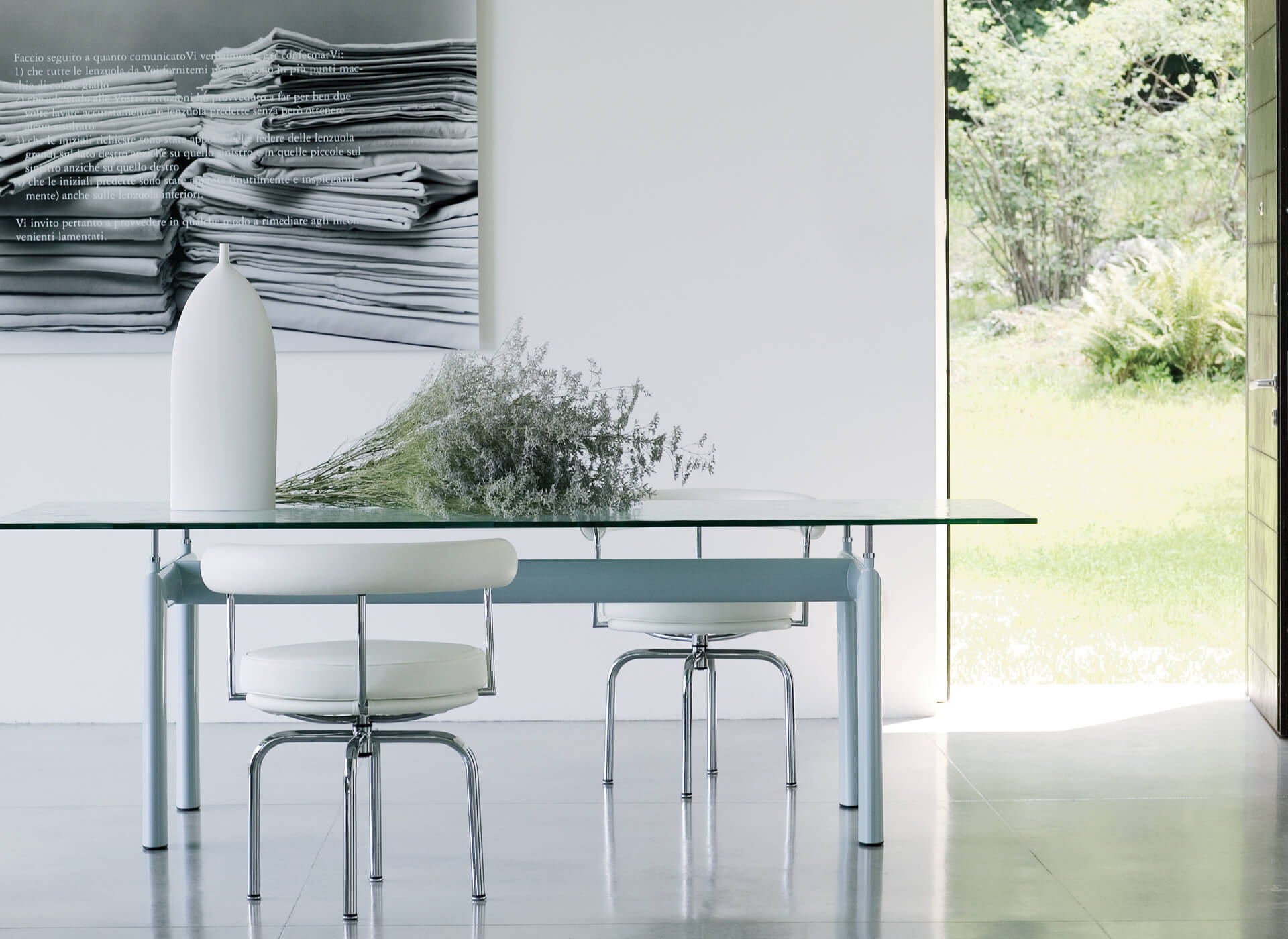 This MLF Le Corbusier LC7 set includes armchair and end table with white Italian leather upholstery, gray finish and modern design. It is a perfect addition for small spaces in your dining area.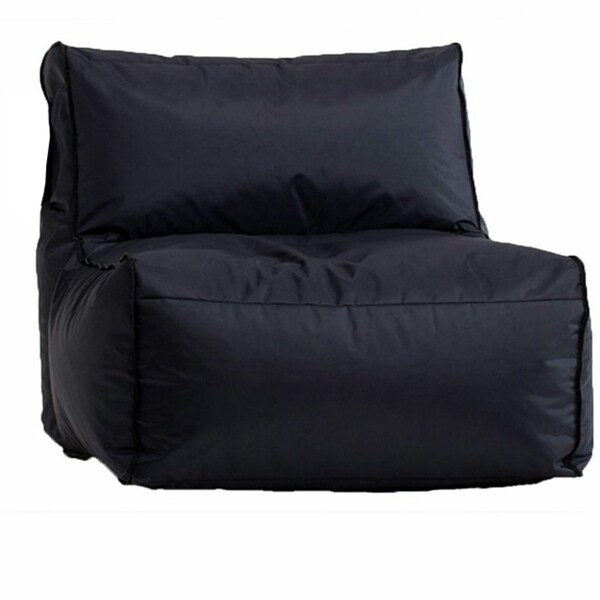 this armless chair is filled with 20% denser ultimax beans than the traditional ones. The cover is designed of waterproof, smartmax ballistic fabric in limo black color - double stitched and double zippered. Clean with a damp cloth.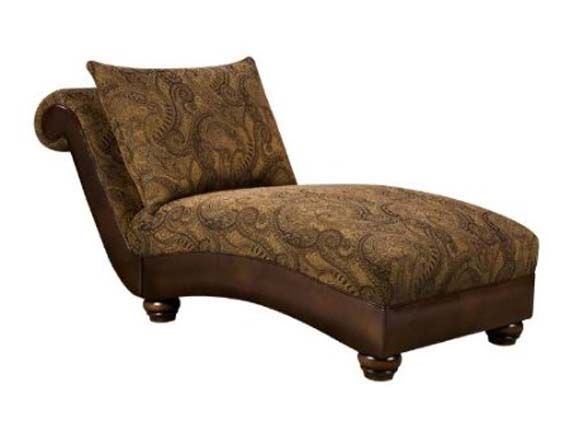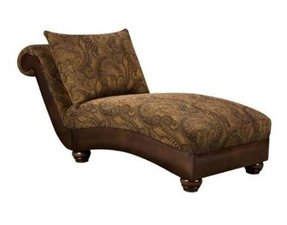 It is a chaise that has got a bonded leather and performance fabric cover upholstery. It is a very comfortable addition to your living room and family room area. It fits to traditional style and décor.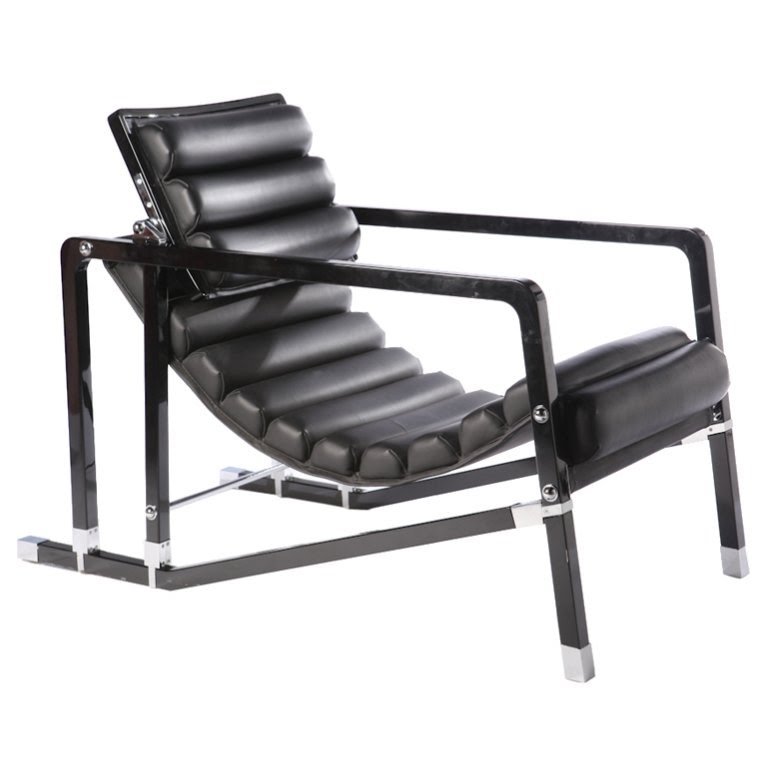 Sporting the black lacquer finish and the nickel plus leather combination that will prove to be more than enough to elevate the decor of your modern-styled home this chair will offer immense comfort and functionality.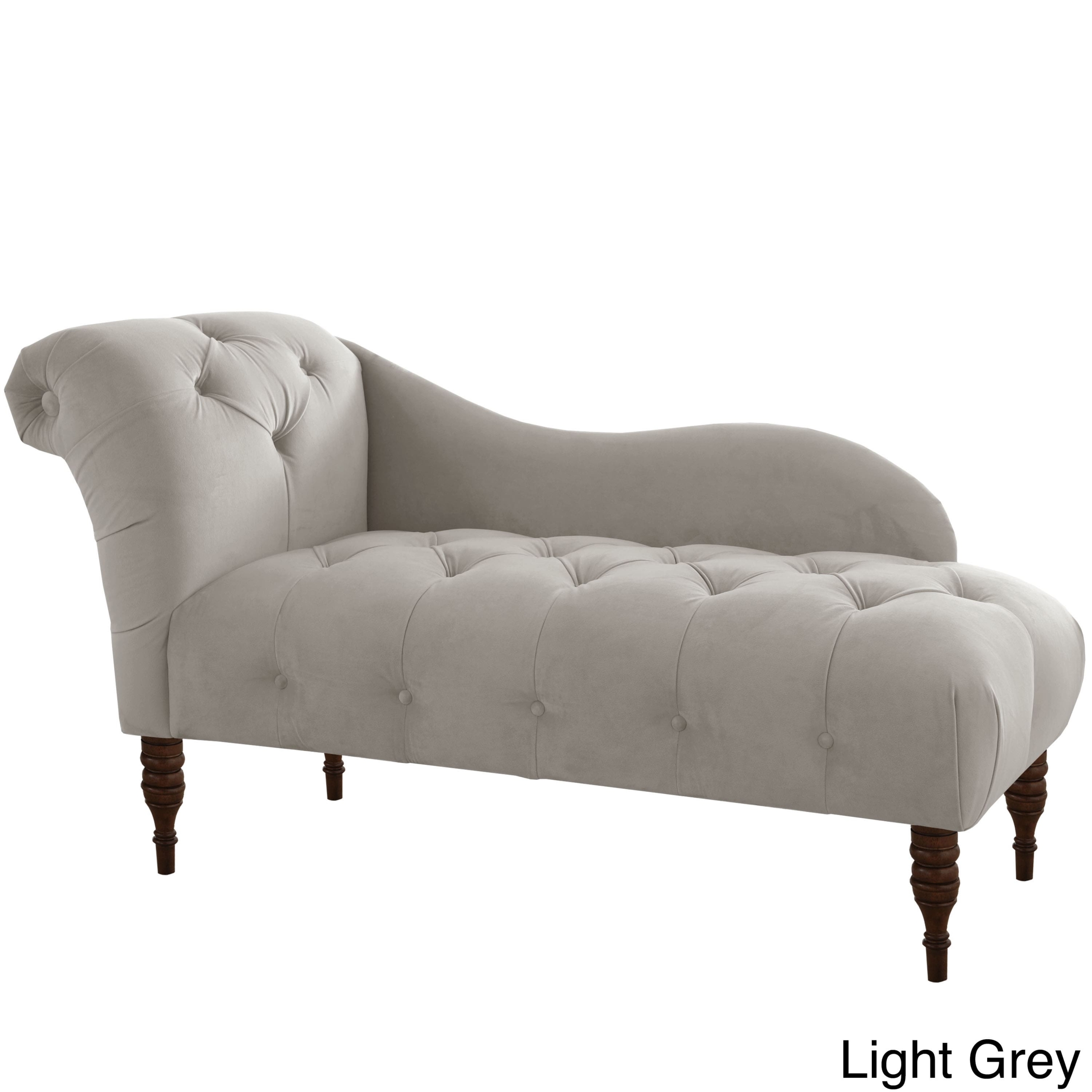 Skyline Furniture Velvet Chaise Lounge