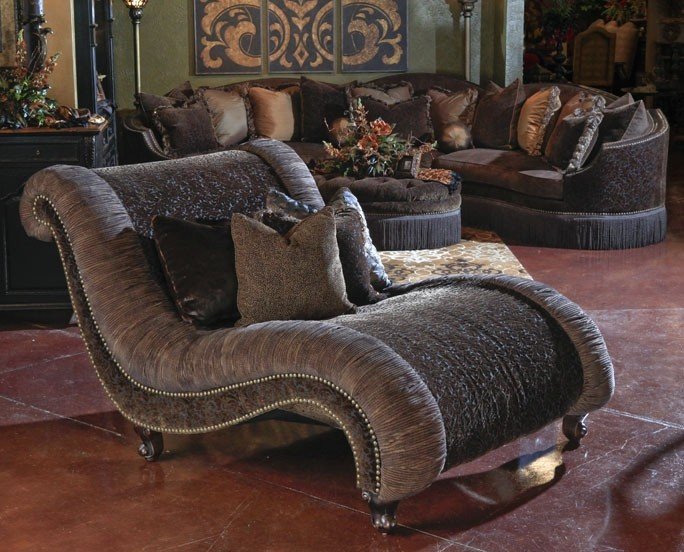 An exquisite addition for dens, living rooms, and bedrooms. This double chaise lounge boasts of a bold shape and streamlined design. The chaise offers a truly relaxing position, has nice-to-touch a bit fuzzy upholstery, distinctively enlarged sides, nail head trim and stylishly curved metal feet.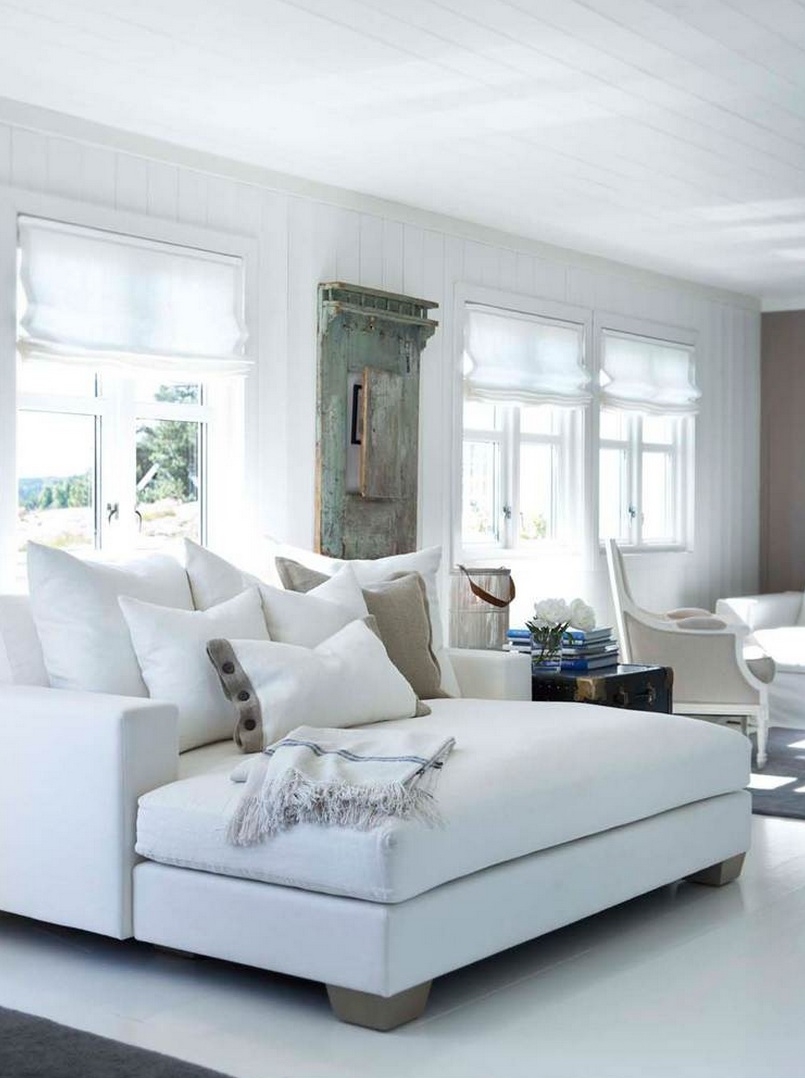 A stylish proposition, designed to bring in refinement into the space. This white double chaise lounger will be a perfect companion for an afternoon relax with your beloved person.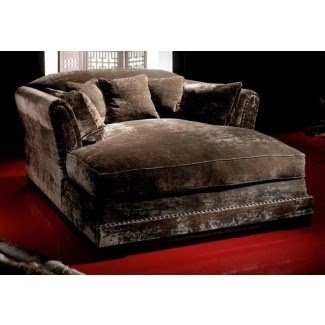 This lavish and spacious chaise lounge offers double the size and is just the perfect solution when you want to cuddle with your loved one, letting you enjoy the new-found comfort and offering a boost of elegance for your home.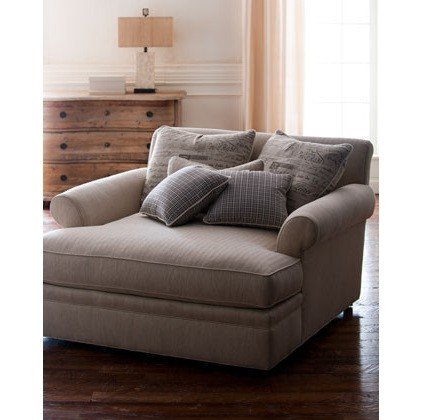 Add comfort, style, elegance and beauty into your home with this Washington chaise. It features the traditional look, gray upholstery and double seats for two. Great for living zone and bedroom.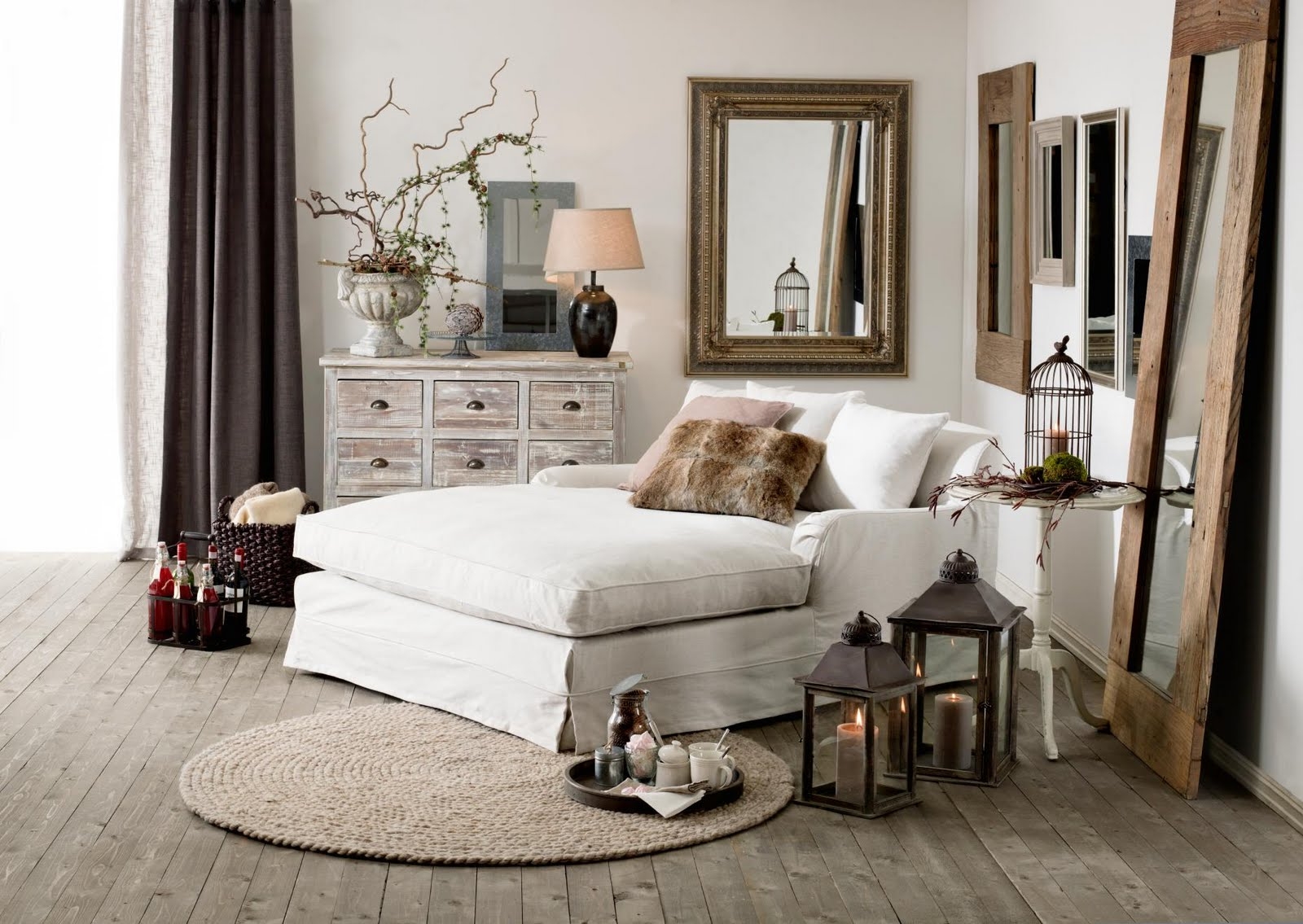 A traditional chaise lounge and a daybed in one for 2-persons. It has a wooden frame and features a deep seat, a quite tall backrest and rather low flat arms. Bedding is crafted of plain fabric in a light colour.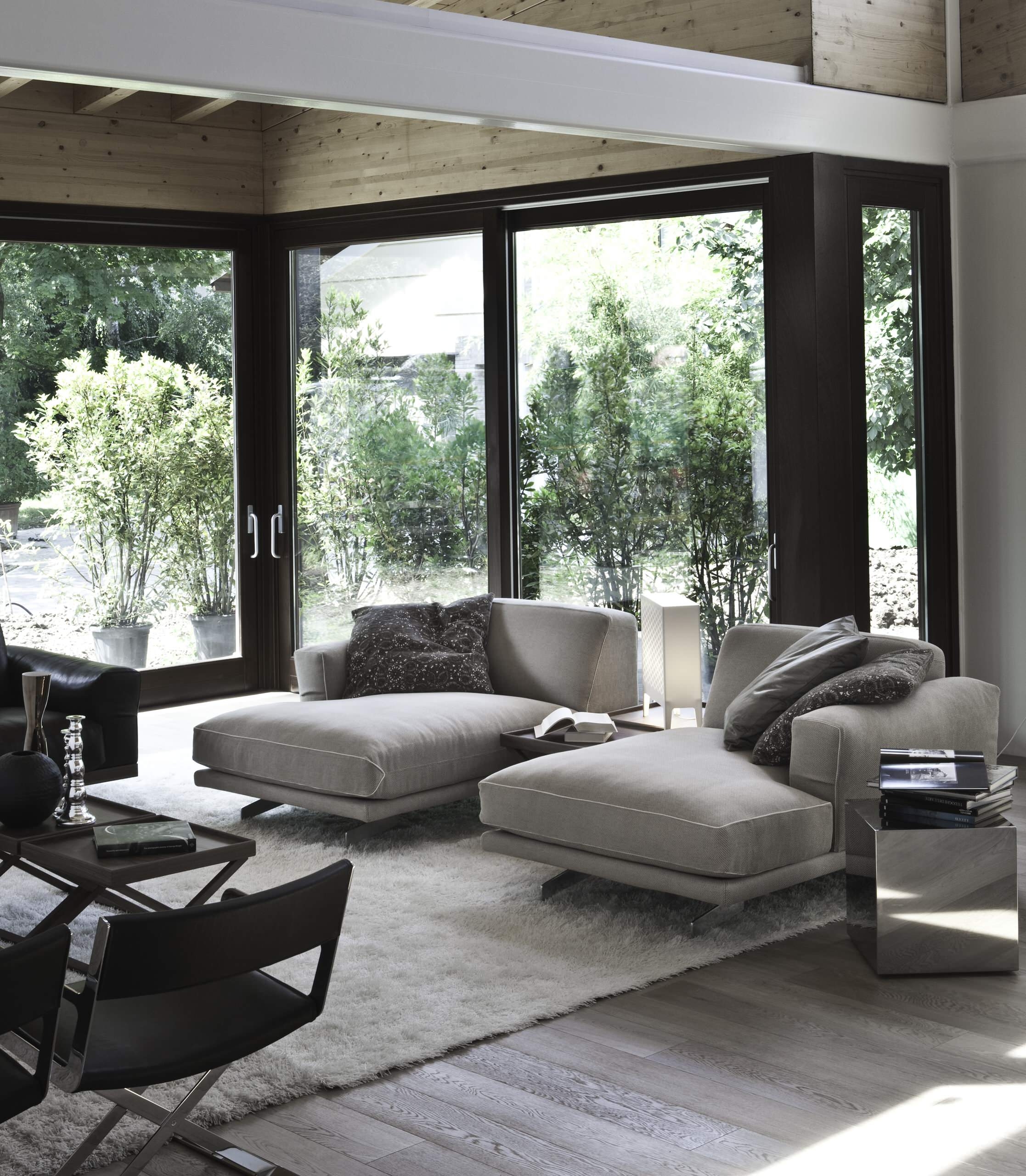 This double indoor chaise lounge constitutes a perfect example of the contemporary understanding of leisure. Its non-commital, smooth form will encourage you to sit and relax with a cup of coffee or a favourite drink.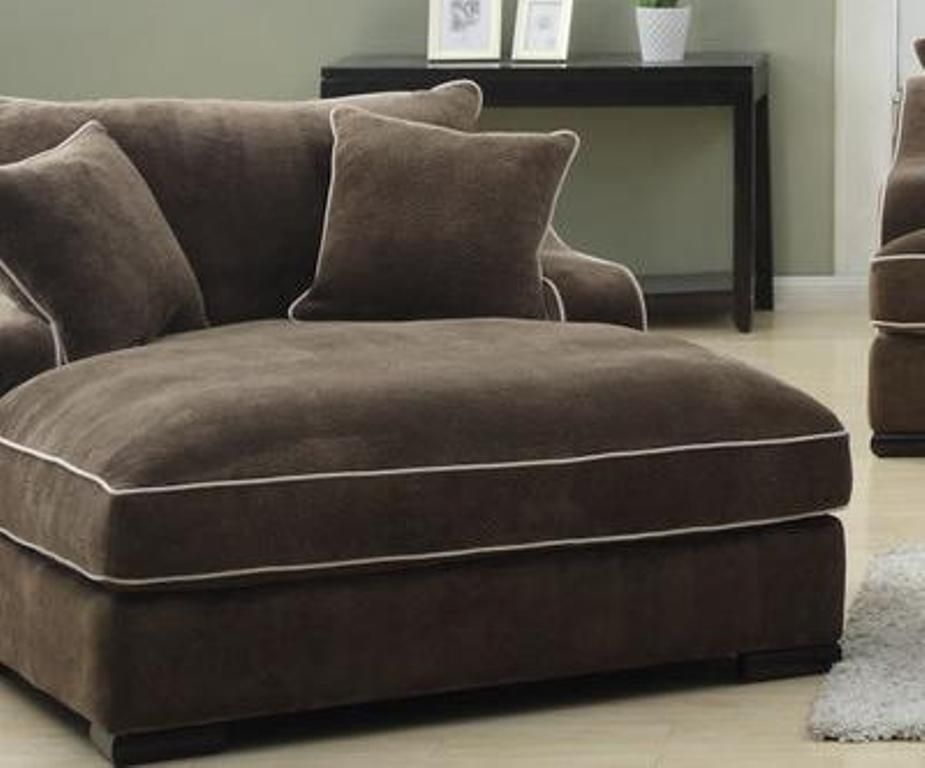 A stunning and utterly beautiful leather chaise that sports the upholstered structure and will make for just the best choice for your interior when you need a place to relax. It comes with the lovely, contrasting accent on the sides of the piece itself and the cushions.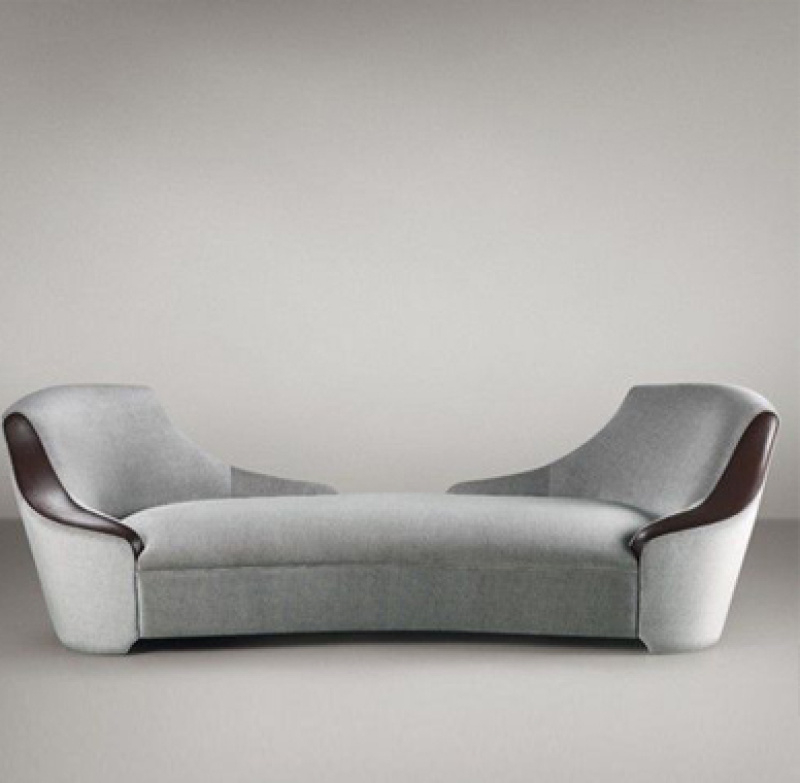 We will notice such crazy projects only with Italian designers. Produced just in sunny Italia - an indoor double luxury chaise lounge is a usable art, which is upholstered in a fabric promemoria in gray color, along with leather inserts.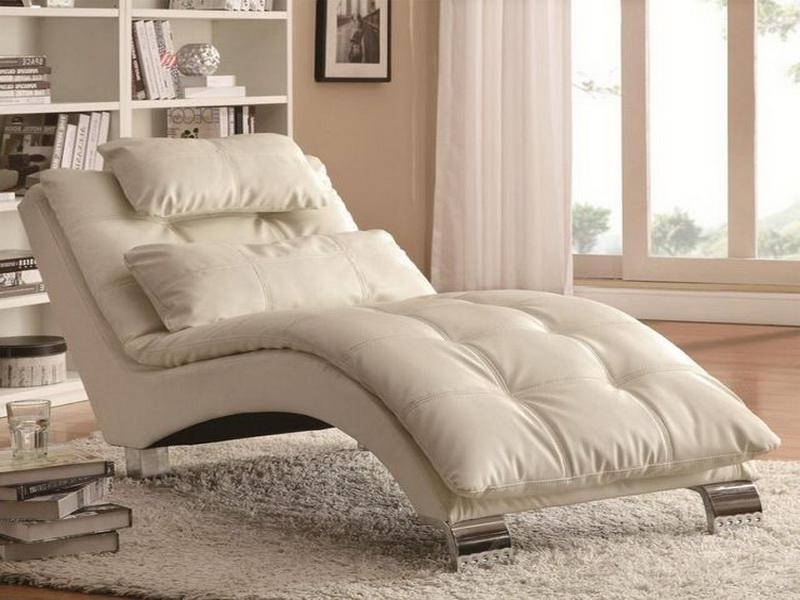 A double chaise lounge chair, which will create a romantic spot to chill out together with another person. Its soft-in-touch, white cushioning and solid metal construction will distinguish the item from the others.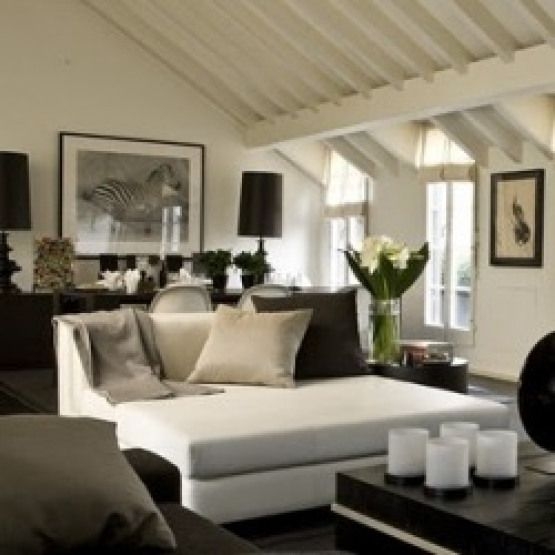 The double chaise lounge is a perfect place to rest for two. Beautiful design with very stylish upholstery makes the whole appearance in the phenomenon. The classic performance will be tested in modern, modern interiors.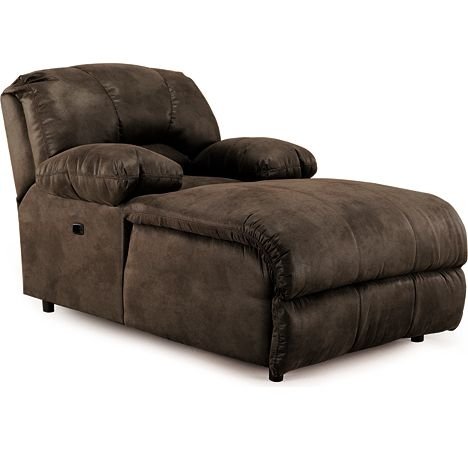 This reclining chaise is a great living room furniture. Comfortable seat, backrest, and armrests make a great connection. Soft upholstery and solid construction create a neat piece of furniture for any decor.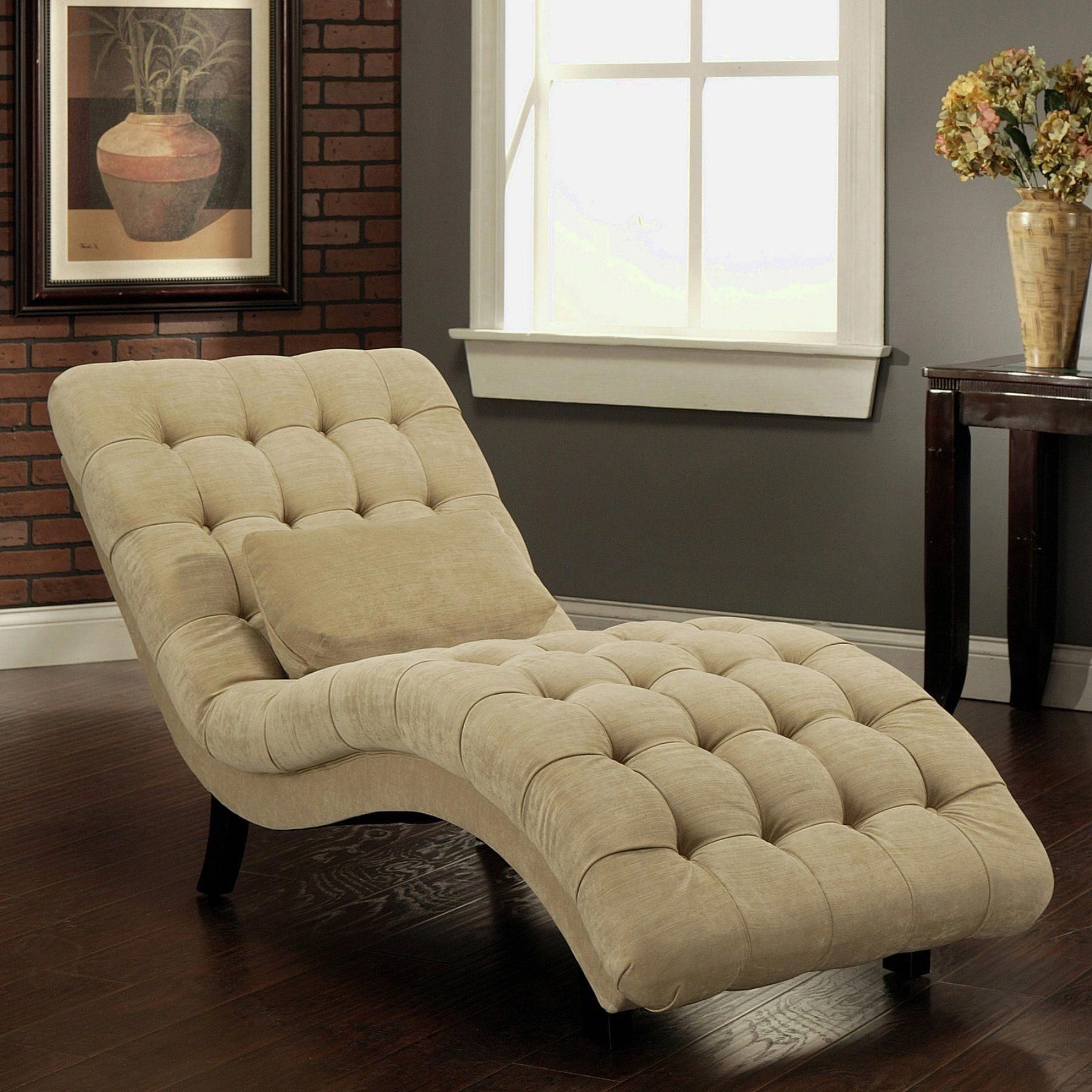 Made of beautiful design and upholstered with upholstered upholstery, the chaise lounge captivates with details and is an exceptionally pleasant furniture for the living room or another interior. Beautiful quilting and decorating buttons, charms and makes the rest is extremely nice.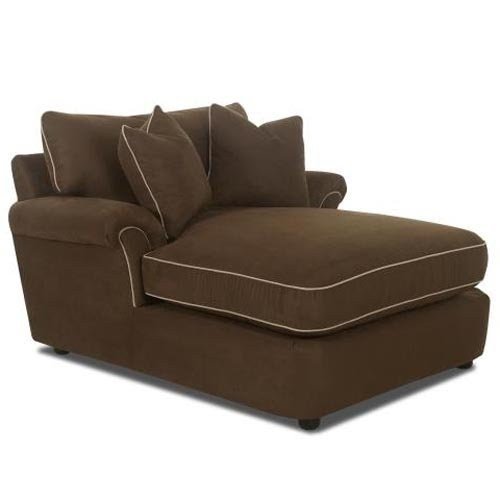 Looking for a proper chaise lounge? Check out this winner! Rich, soft upholstery will make you fall asleep as soon as you lay on it. Brown colour with white trim is elegant and timeless. It can accommodate up to two people at the same time.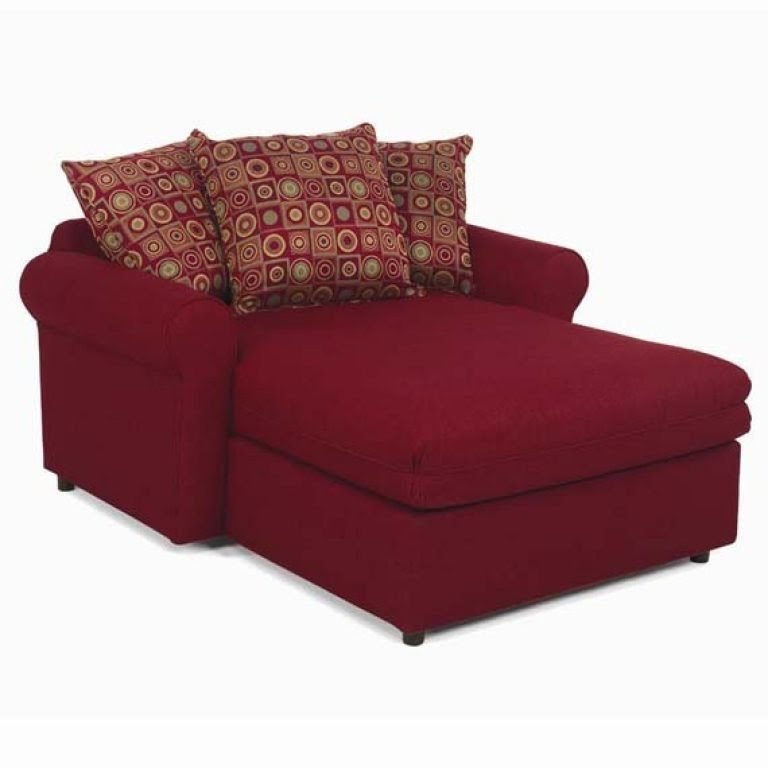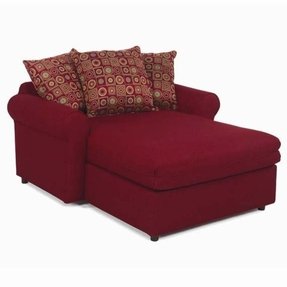 Red double chaise, perfect for a romantic evening. The red colour will provide an intimate, energetic atmosphere for your interior, while the quality upholstery ensures that the chaise is as comfortable as possible.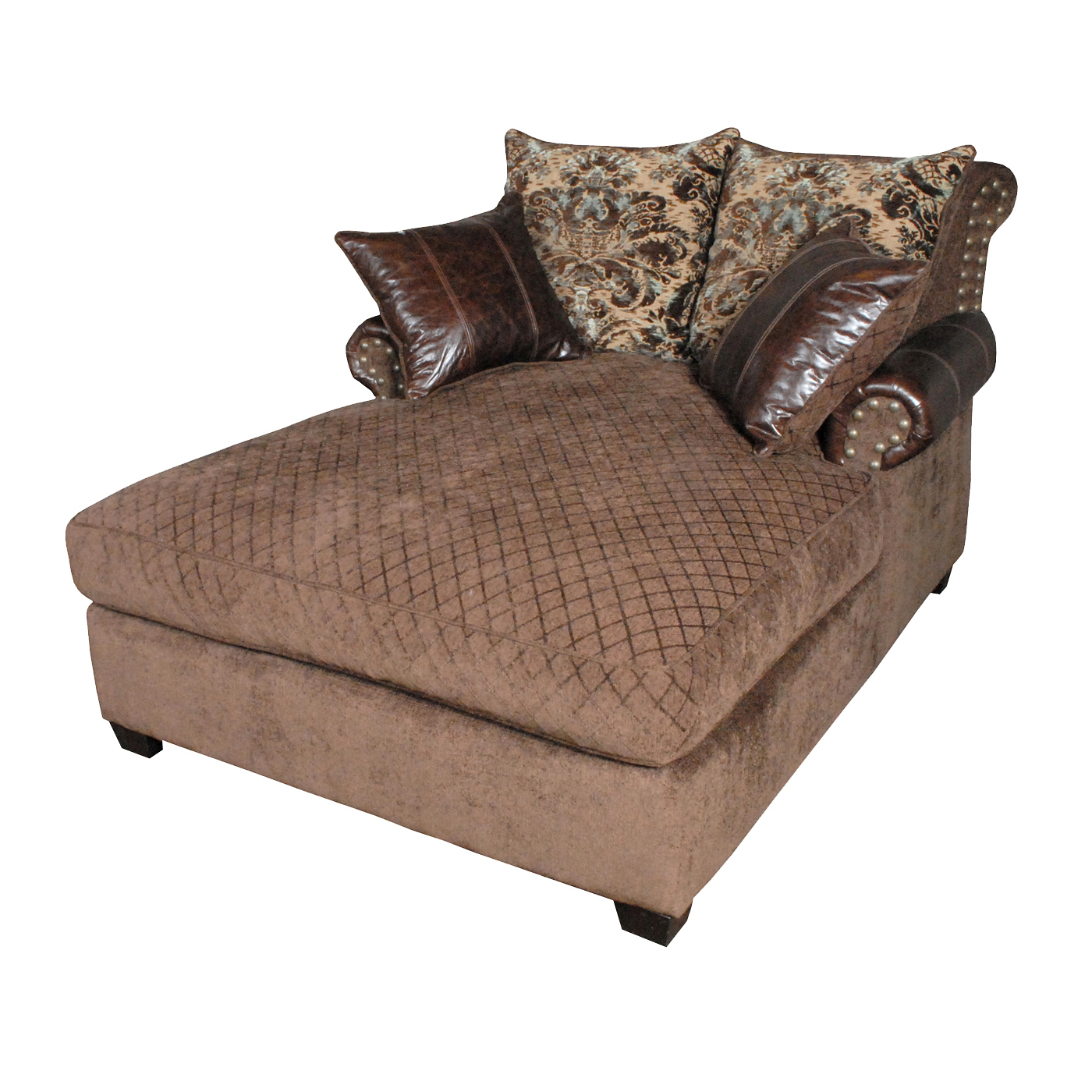 Chaise longue is a piece of furniture for a loner or an individualist because it is impossible to rest in it in 2. This double one has different shades of chocolate, embroidered wide cushion and leather decorative cushions, as well as armrests made of leather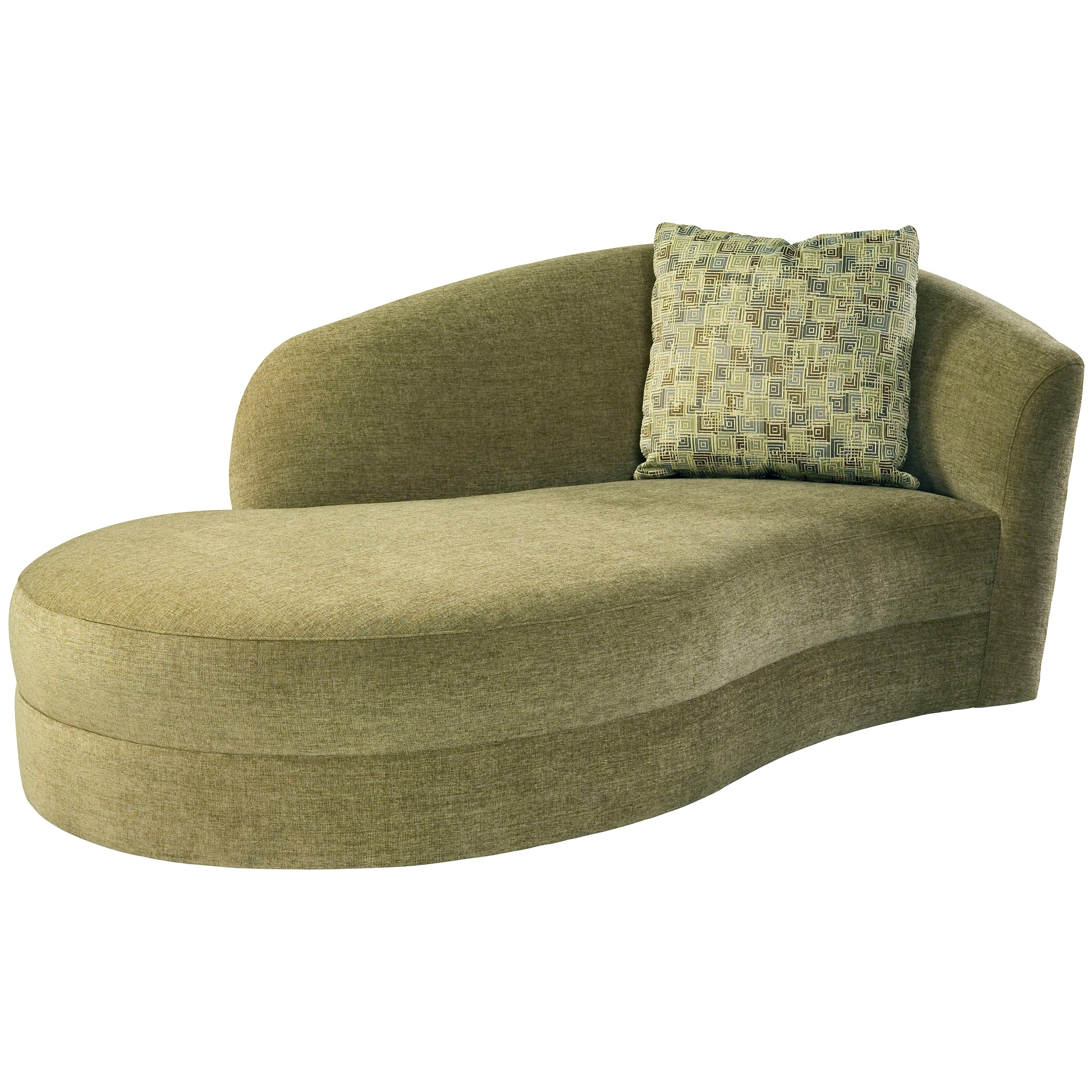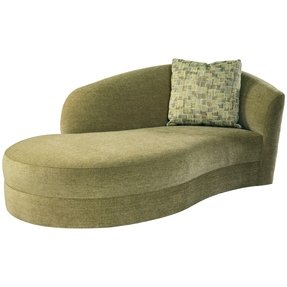 Furniture, Highly Regarded Soft Color Chaise Lounge Sofa Unique Design ...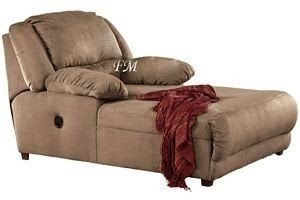 With this sublime and immensely stylish double chaise lounge you will not only invite a piece of immaculate class to your interior but also ensure that you can find the comfort you have been looking for each time.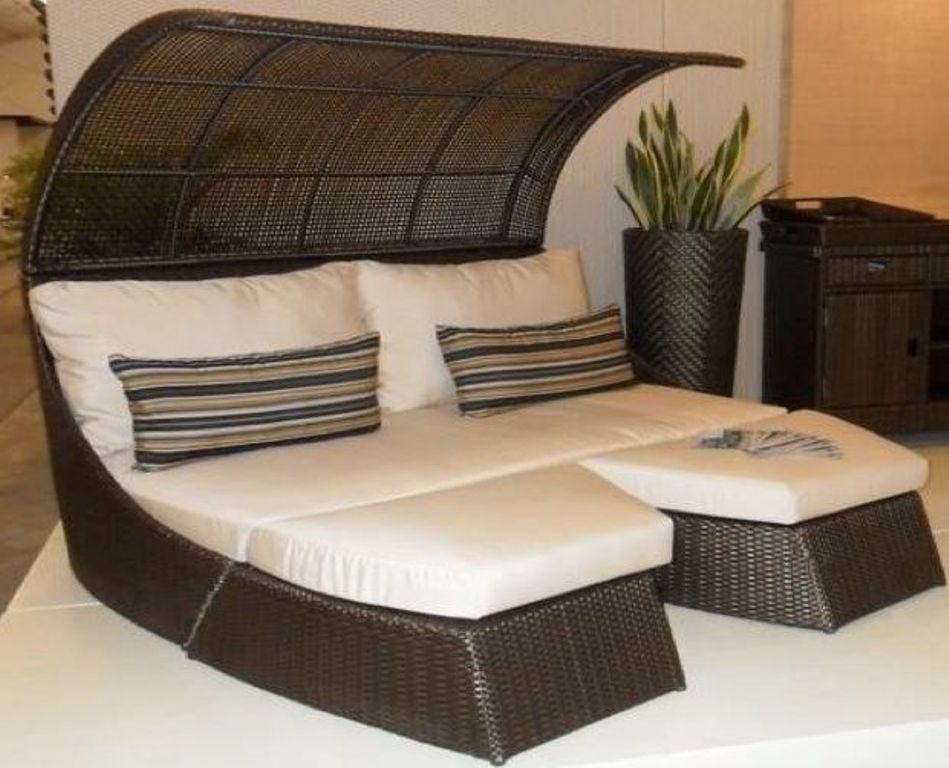 Double chaise longue mounted on rattan base. Includes removable cushions covered with fabric. It is fitted with extra pillows for support of the lumbar spine. Perfect as place for relaxation in each room.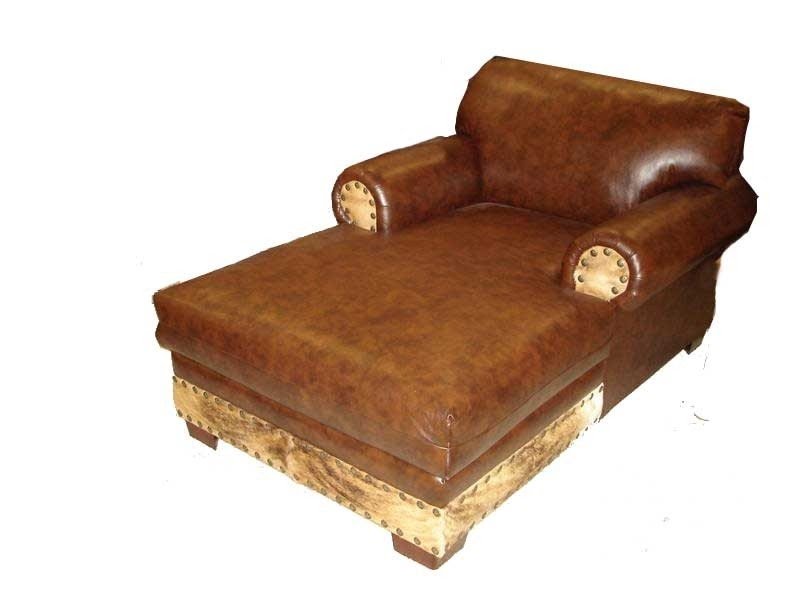 Feel free to kick back in this luxurious snuggler with striking upholstery and a hardwood frame. The double chaise lounge is designed for indoor use, offering a wide, round seat and a low-profile back, with 3 matching throw pillows.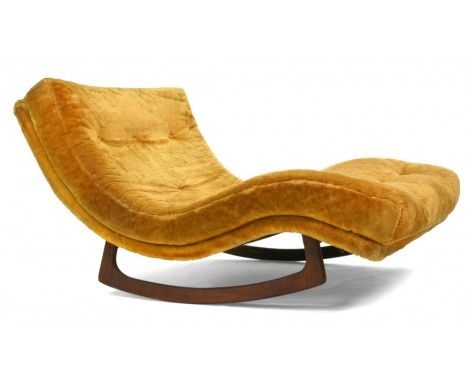 modern neutrals w/ color accents, faux stone look walls-subtle elegance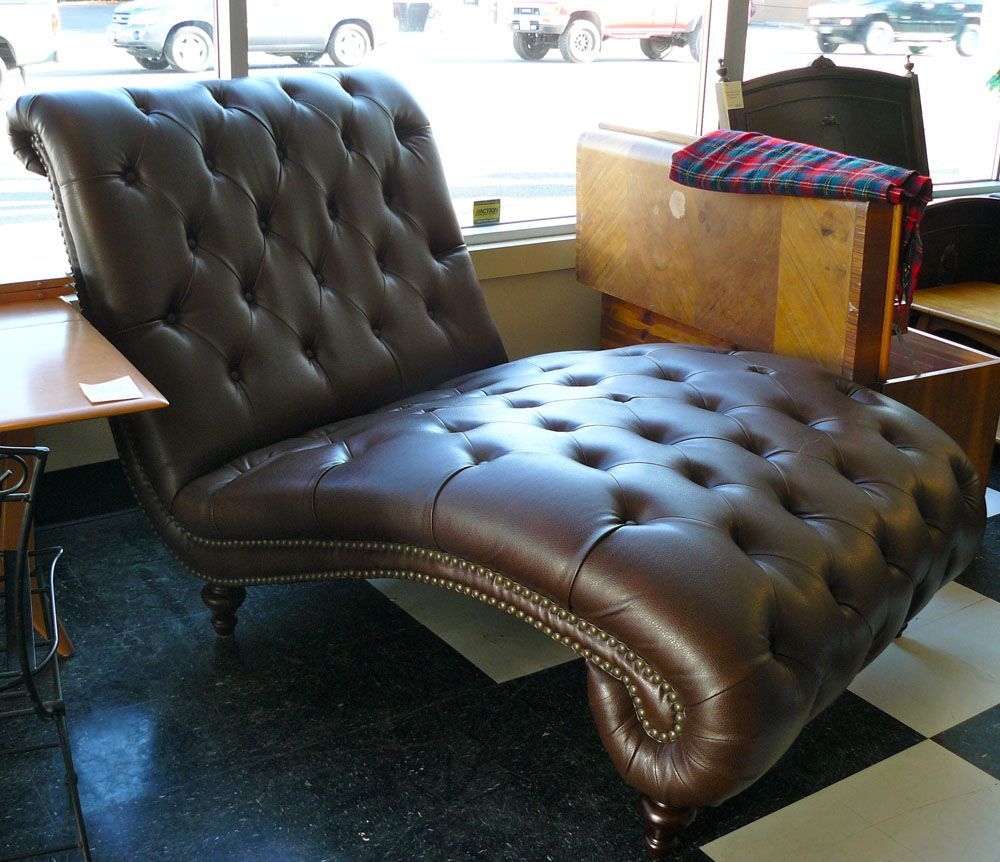 Elegant design for a classic double indoor chaise chair covered with a dark brown leather with a tufted pattern all over and a decorative seam around the edges, which nicely fit in with the stylish wooden legs.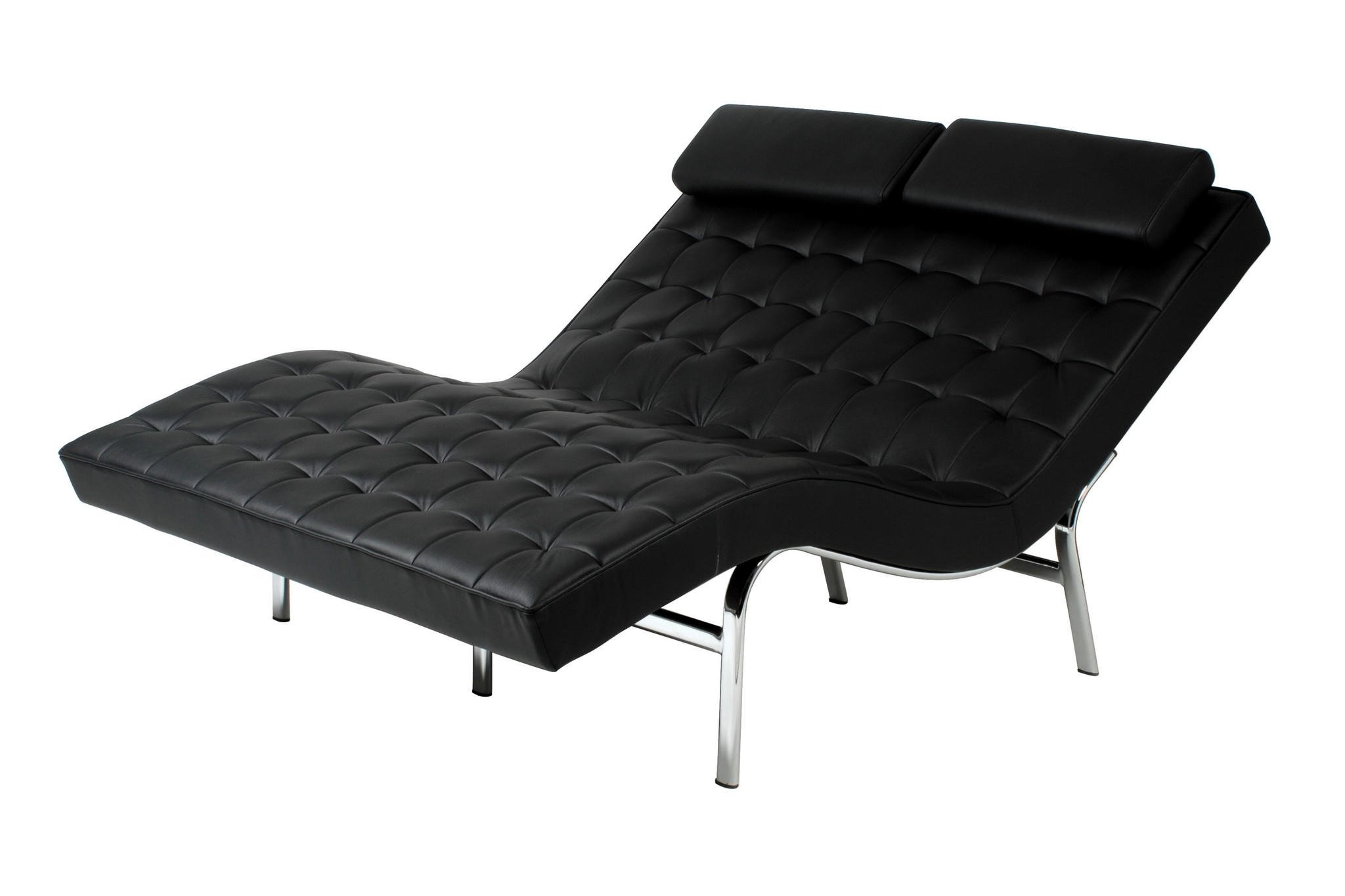 Valencia Double Chaise Lounge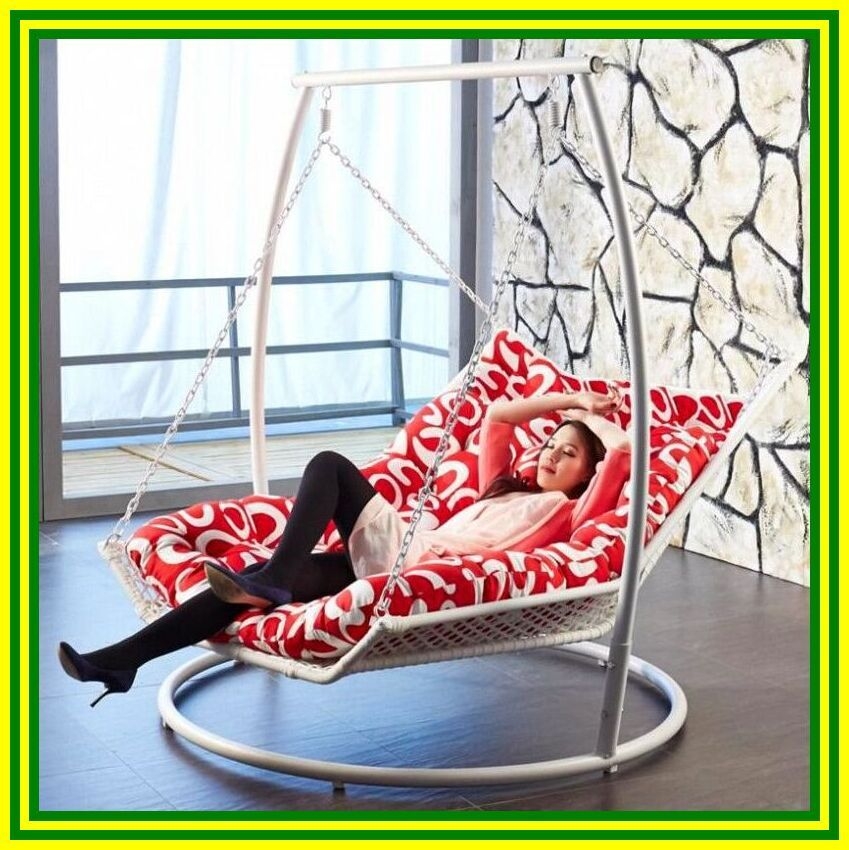 This hanging chaise will be not only the stylish addition to your room decor. It will also allow you to relax in your own home. Perfect to use as an indoor as well as the outdoor furniture. It has enough space for two people.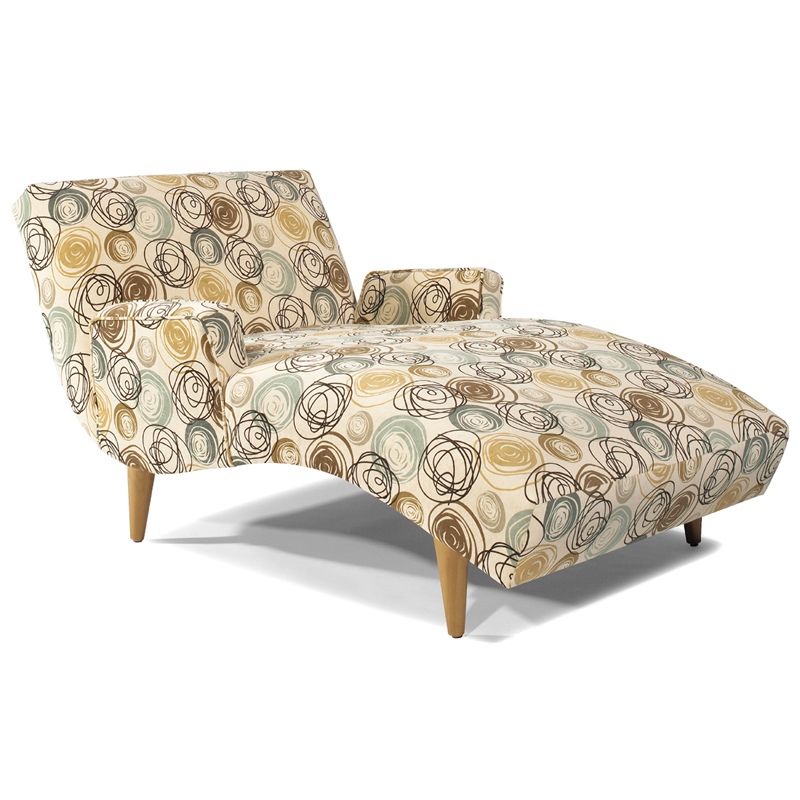 master:LZ478.jpg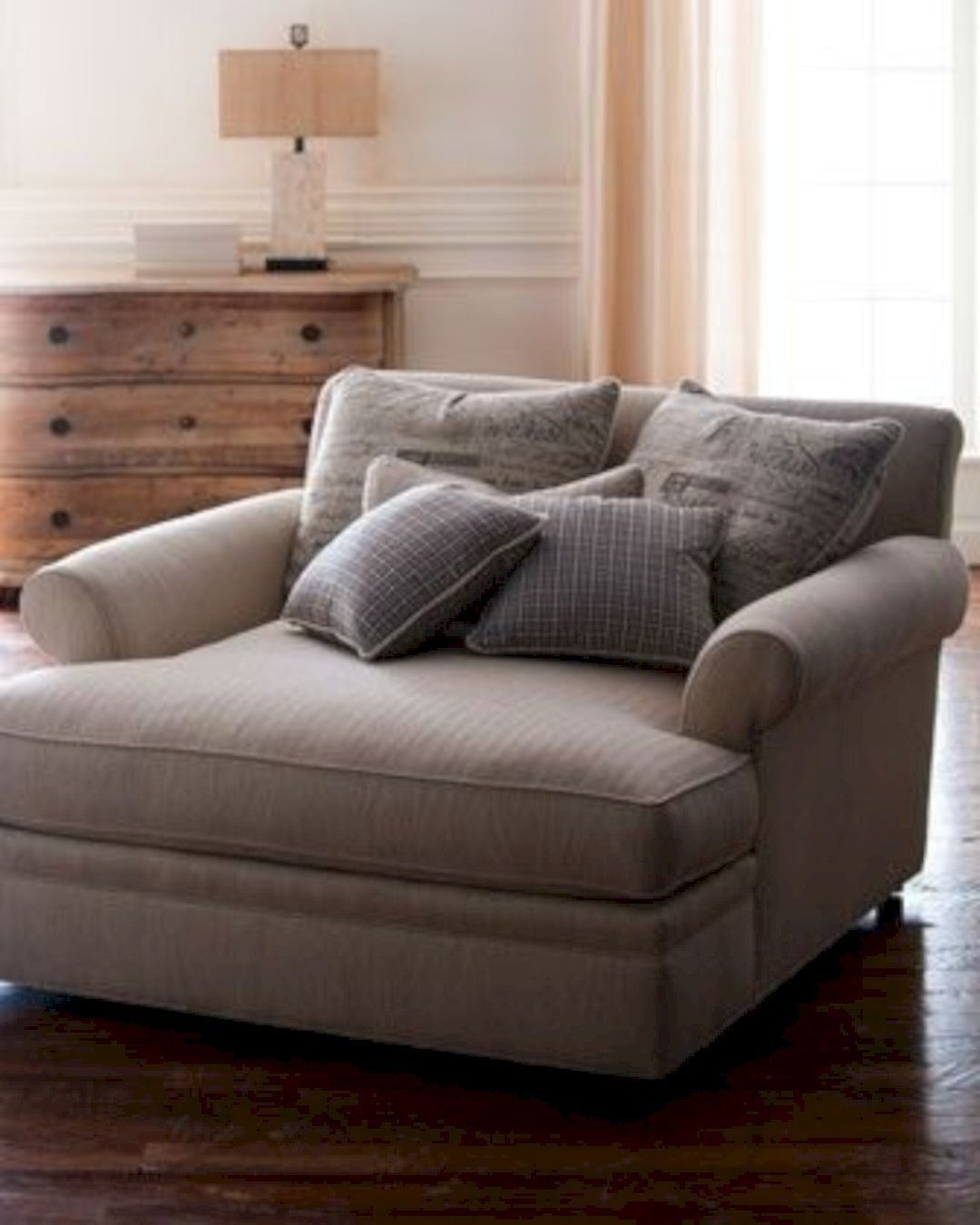 Indoor Double Chaise Lounge | master:KLS1298.jpg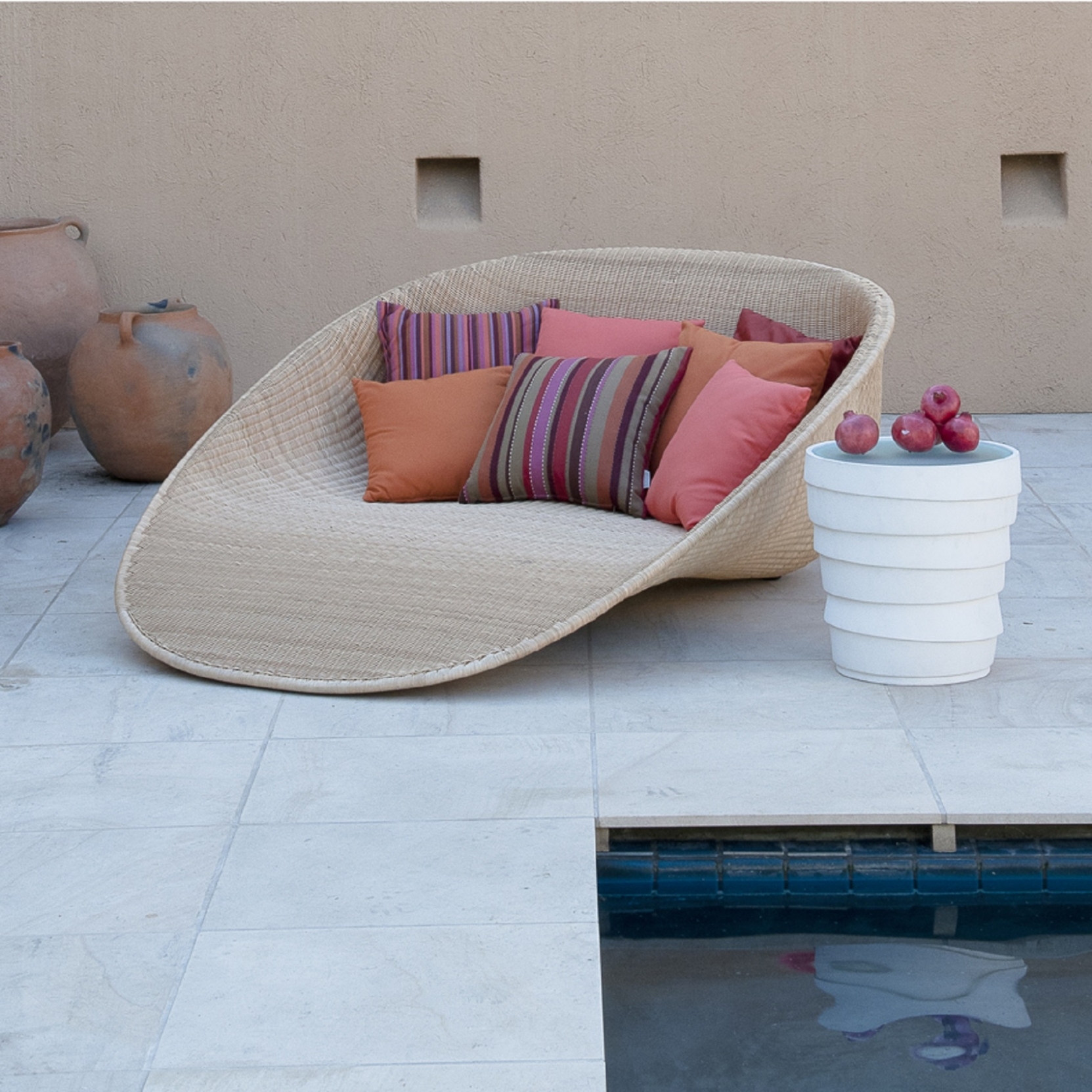 It was designed by Italian - it is not a surprise when someone comes from such a sunny place - he thinks about double chaise lounge for indoors and outdoors, summer breeze and a lot of pillows. This piece is made of coated steel and wicker.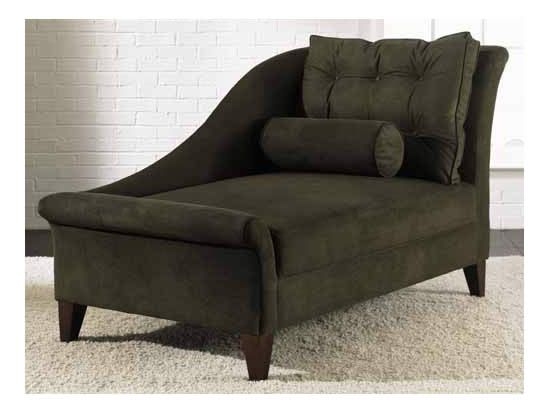 Indoor Chaise Lounges - Single, Double, Combo - Page 3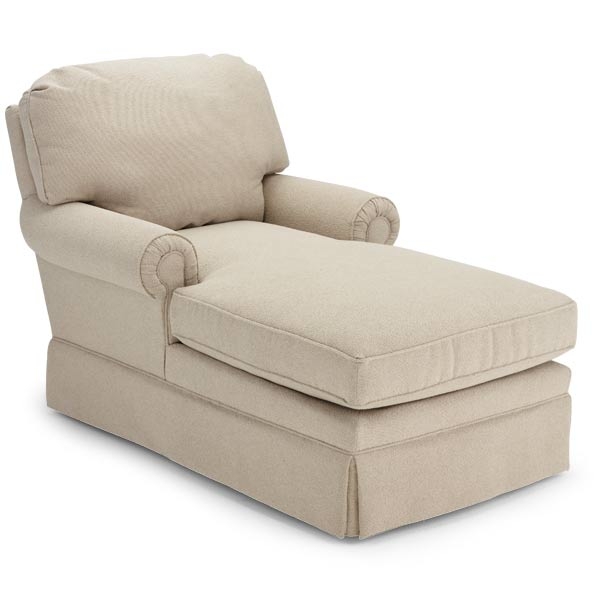 Have to have it. Manchester Chaise Lounge $425.00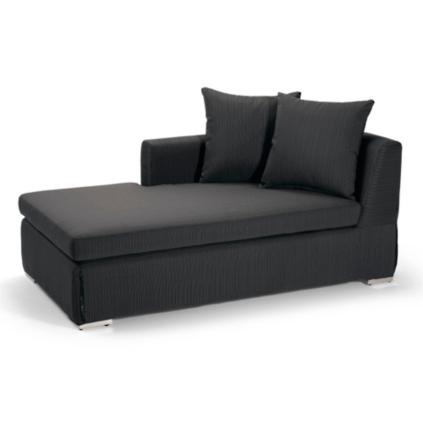 Chaise Lounge Chairs Indoors | ... facing Outdoor Chaise Lounge Chair contemporary outdoor chaise lounges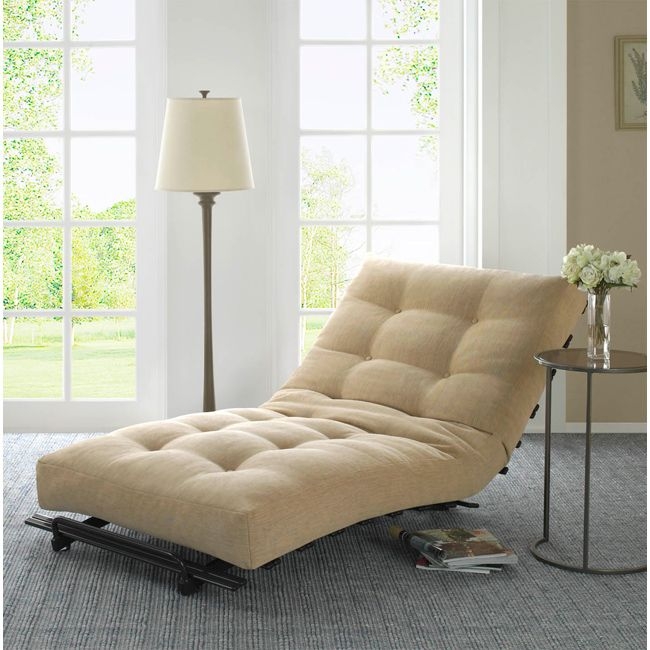 Put Your Chaise Lounge Chairs for Bedroom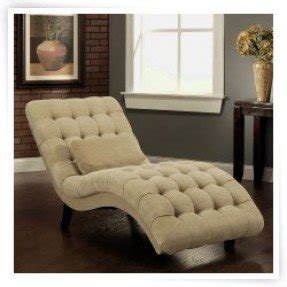 Indoor Chaise Lounges : Contemporary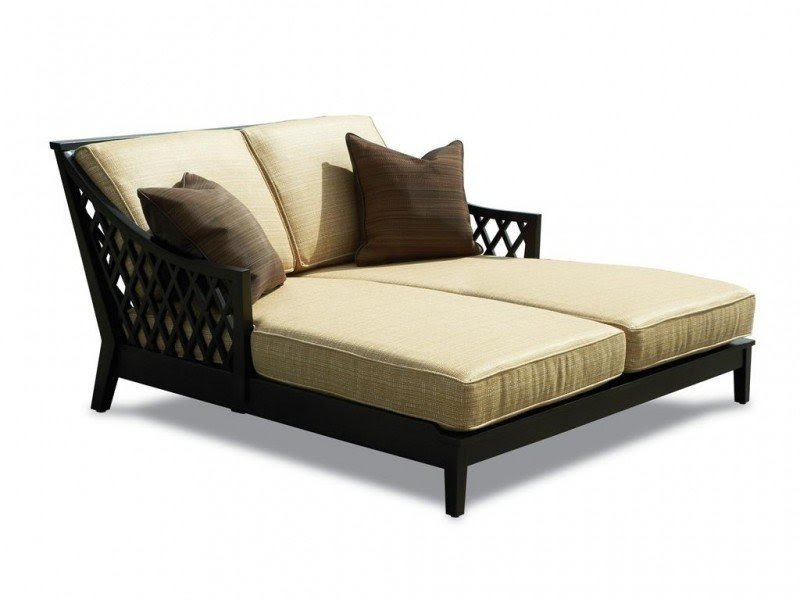 Double chaise lounge with removable cushions for easy cleaning. Frame is made of wood and finished with openwork pattern. Application in all kinds of interiors as needed.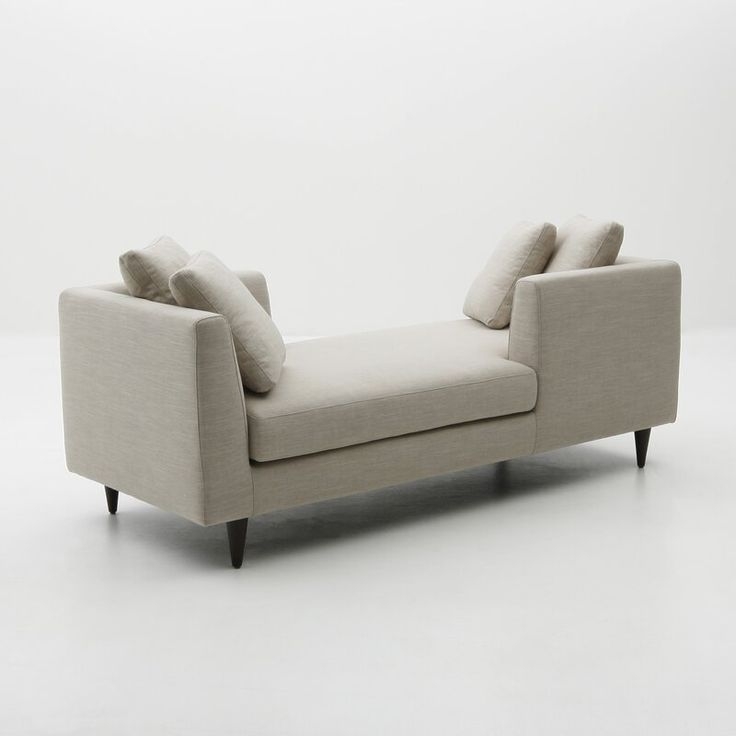 Double chaise that provides comfortable and relaxing space for two people. This piece of furniture includes a durable metal frame with four legs. Cushioned sitting and backrest spaces are finished in gray color.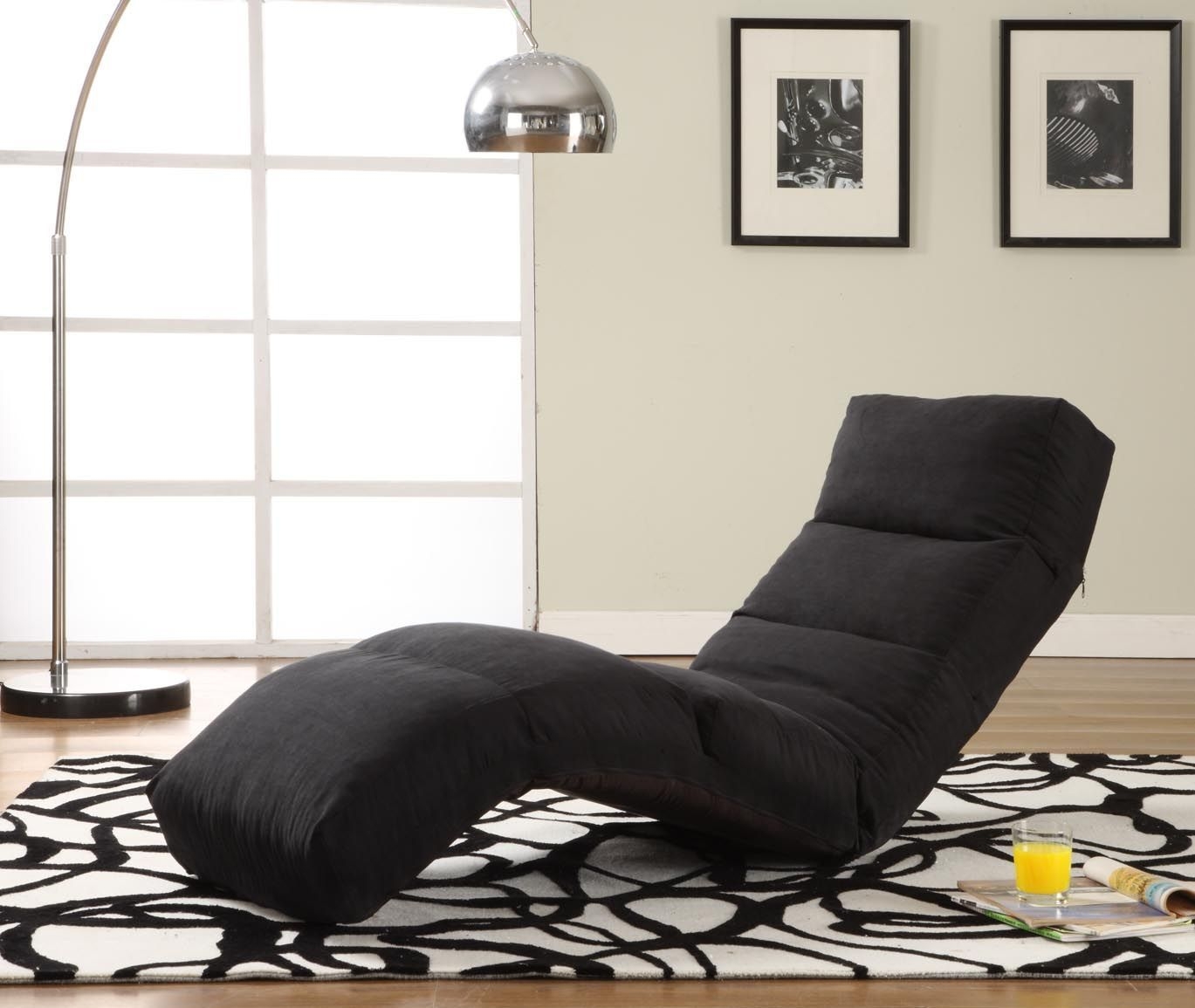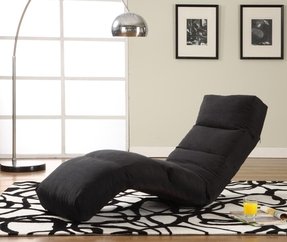 Comfortable chaise lounge for indoor applications. Its soft, cushioned space is covered with neutral black material that matches any home design. Modern shape looks very nice in today's interior stylizations.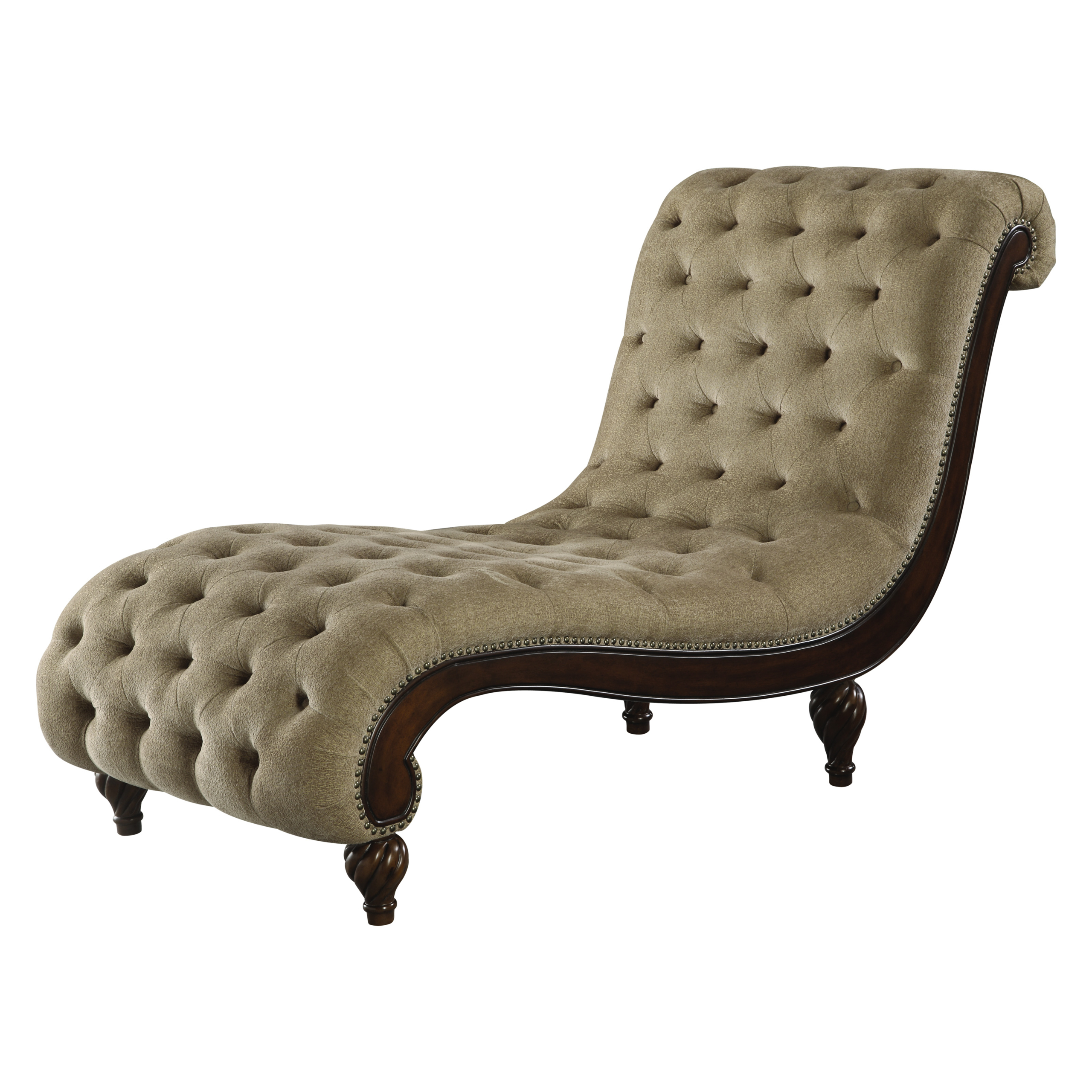 master:CTCI148.jpg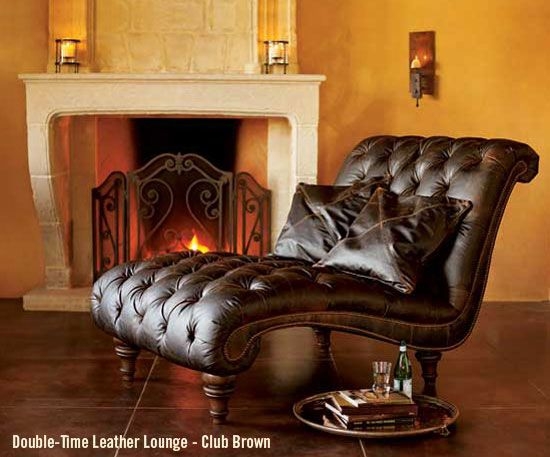 A wonderful addition for those, who love to snuggle with their partner, while sipping wine in front of a fireplace. The double chaise lounge has premium leather upholstery with diamond button tufting, and rests on a hardwood frame with beautifully turned legs.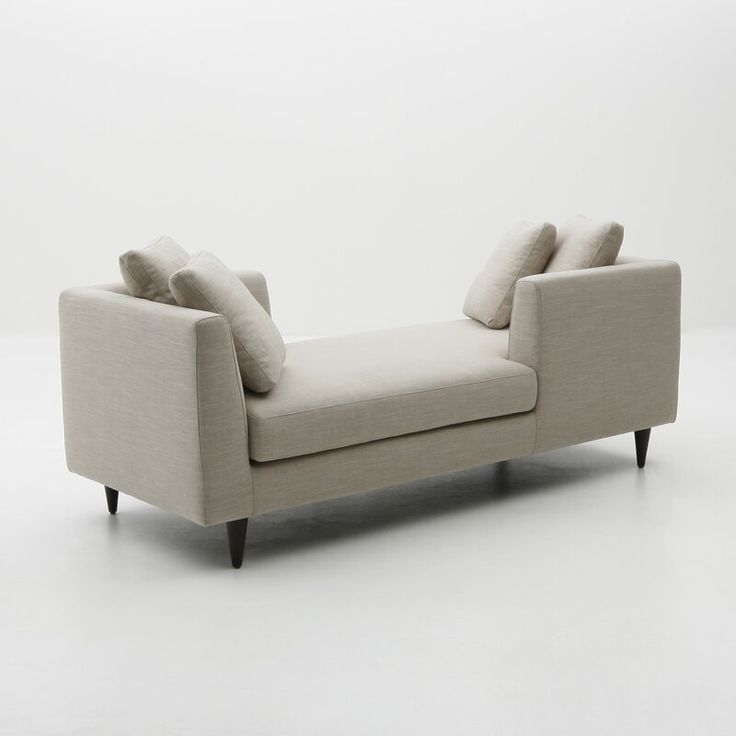 Designed for indoors, this double chaise lounge is a perfect choice for cuddling with your loved one. It's upholstered in a distressed leather, with diamond button-tufting, distinctive nail head trim, and a wood frame with turned legs.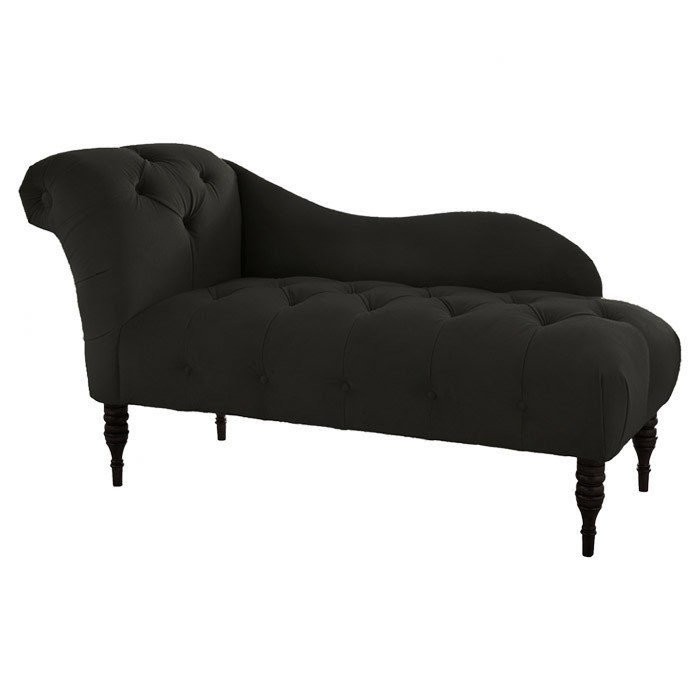 Indoor chaise lounge with soft relaxing space and neutral black finish. Its four wooden legs are durable and include some decorative carvings. Stylish button tufting increases aesthetic value of this piece of furniture.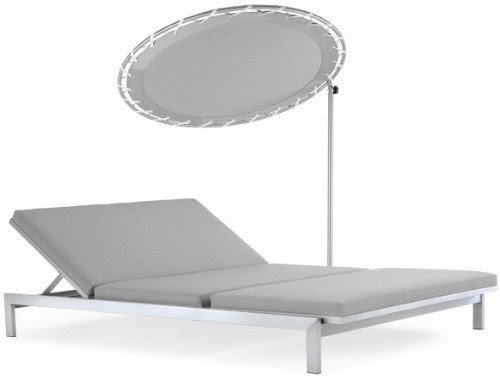 Case Study Indoor/Outdoor Chaise Lounge by Modernica - Furniture Fashion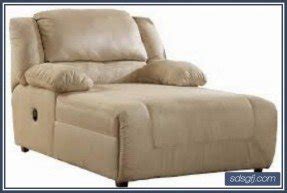 large bolster pillow on double sized chaise lounge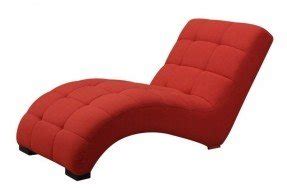 Chaise Lounge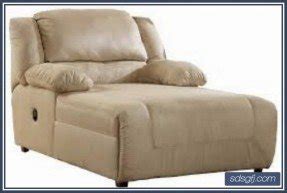 Chaise Lounge Chair Indoor Double Modern Home Design Furniture