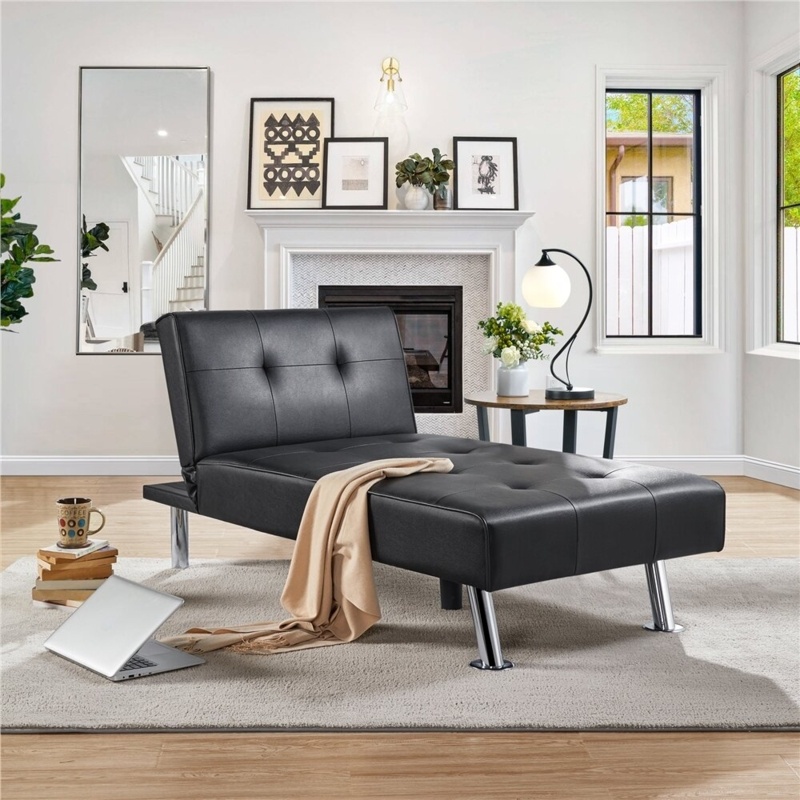 Convertible Chaise Lounge Daybed
Latitude Run®
Perfect For: Limited space and contemporary home style
What We Like: Versatile folding contraption with 3 positions
This convertible chaise lounge daybed is designed for both functionality and aesthetics in your limited space, while complementing your contemporary home style. Crafted from a durable plywood frame, attractive faux leather covering, comfortable foam fill, and robust metal springs, you can easily adjust the back to 3 different positions for sitting, lounging, or sleeping. The neutral color and sleek design ensure it integrates with your current color palette without clashing.
Designer Advice:
Pair it with plush throw pillows and a cozy blanket to create a comfortable reading nook, or use it as a stylish and space-saving solution for overnight guests.
Merchant links are sponsored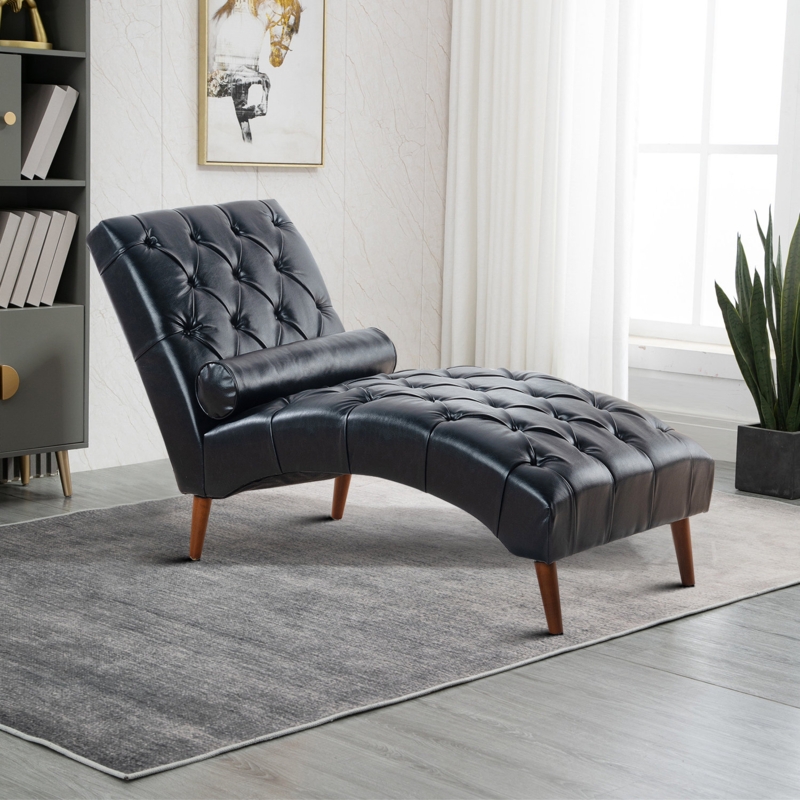 High-Density Foam Chaise with Built-in Spring
George Oliver
Perfect For: Adding comfort and style to lounges or bedrooms
What We Like: The combination of high-density foam and built-in springs for extra elasticity
This versatile chaise is crafted with high-density foam and a built-in spring system, providing the perfect combination of comfort and support. Its elegant design is suitable for any space, be it a lounge area or a bedroom. The chaise effortlessly enhances the aesthetic of the room while offering a cozy spot to relax, read, or nap. Its adaptability allows it to fit seamlessly with a variety of interior styles, making it an ideal choice for any home décor enthusiast.
$369.99
Designer Advice:
Integrate it with a plush throw blanket and some decorative pillows to create a cozy and inviting space that is perfect for relaxation and unwinding after a long day.
Merchant links are sponsored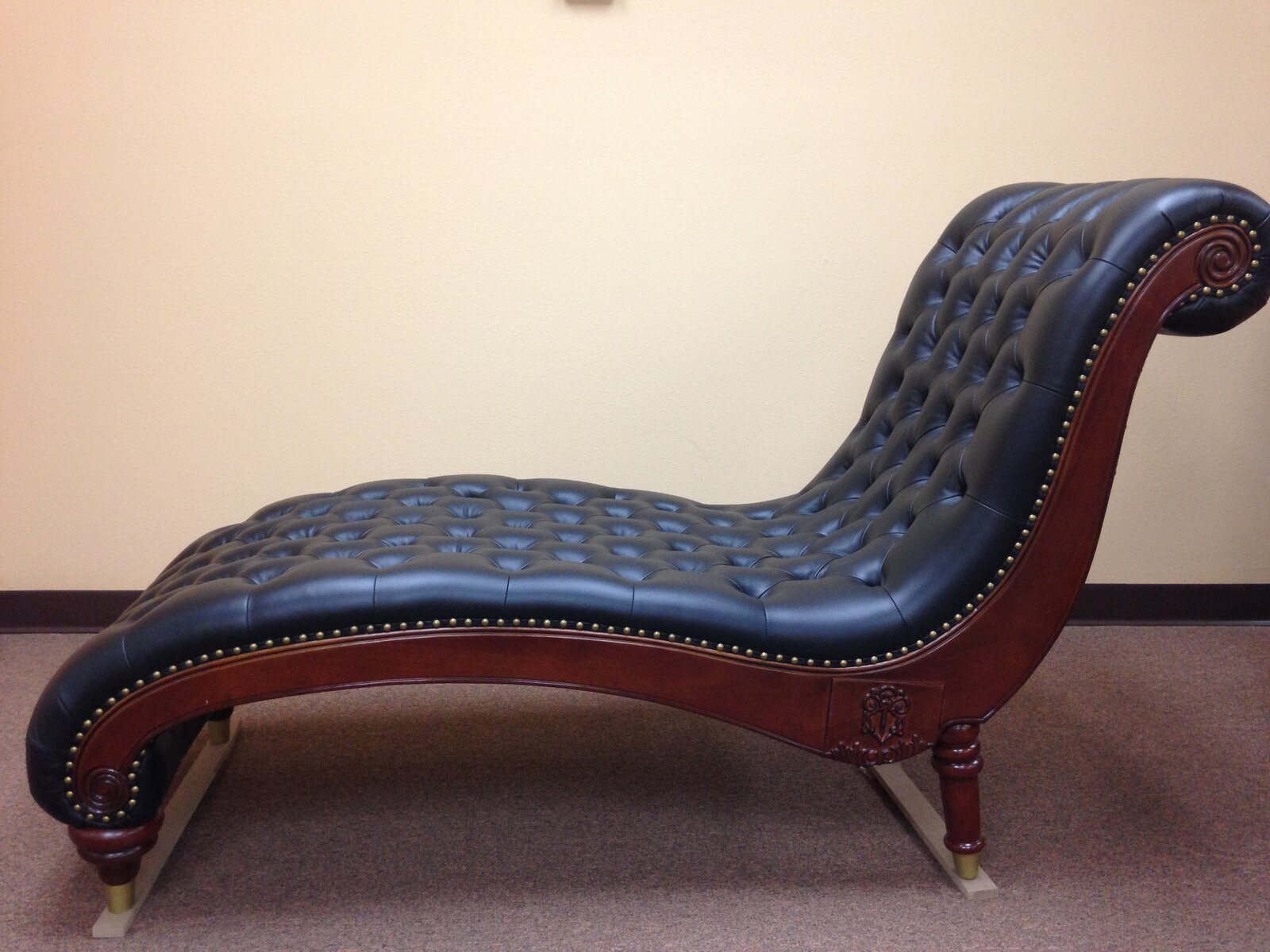 Tufted black leather chaise lounge
Canora Grey
This tufted leather chaise features pocketed foam cushioning for ample lower back support, while the ornate detailing adds a touch of luxury. The weight capacity of this chair is 330lbs, and it stands on a solid beech wood frame.
$2599.99 $2899.99
Merchant links are sponsored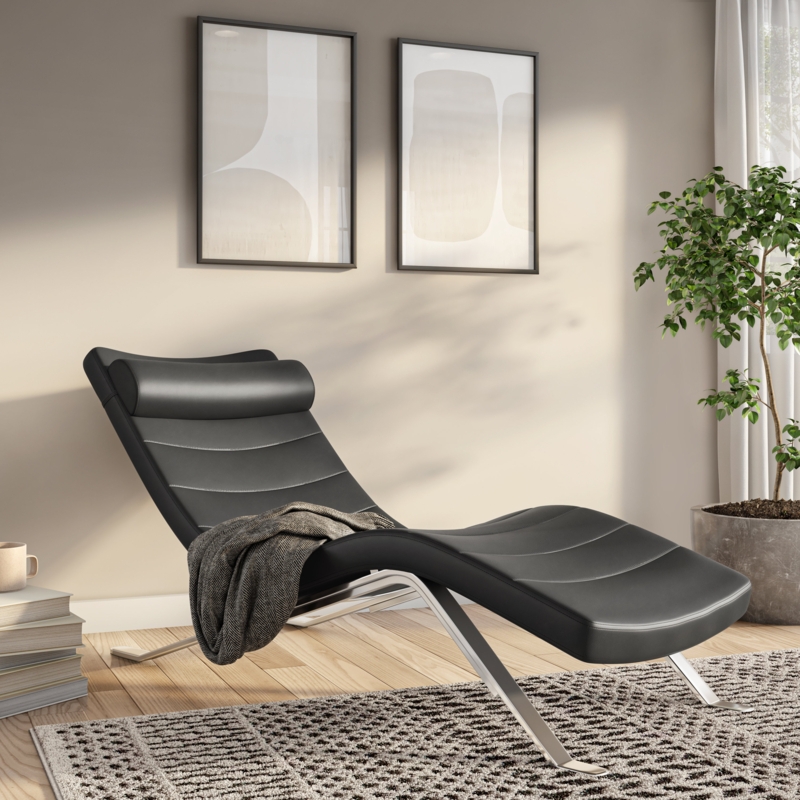 Ceramic Table Lamp with Adjustable Shade
Wrought Studio™
Perfect For: Adding elegance and functionality to any room
What We Like: The adjustable shade and elegant ceramic base
This ceramic table lamp features a stylish adjustable shade that allows you to direct the light wherever you need it most. This versatile lamp is perfect for creating a cozy reading nook, illuminating your workstation, or simply adding a touch of elegance to your living space. The beautifully designed ceramic base adds an artistic flair to the room and is available in various colors to suit your interior decor preferences. The lamp also comes with a convenient on/off switch, making it easy to operate.
$800
Designer Advice:
To create a cohesive and elegant look in the room, choose matching ceramic accents like vases or decorative bowls and incorporate complementary colors in your soft furnishings such as throw pillows and curtains.
Merchant links are sponsored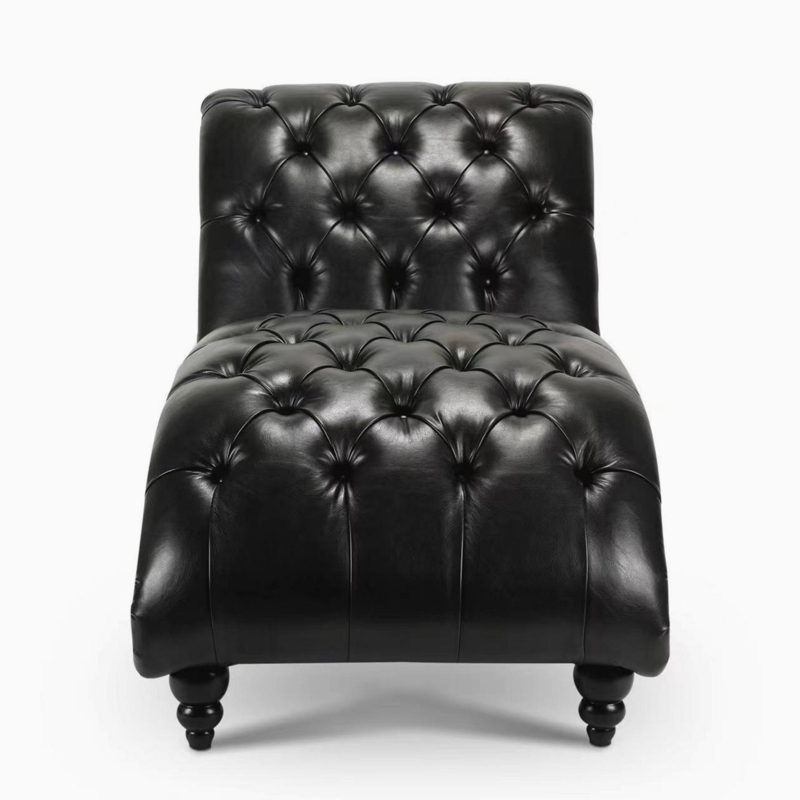 Curvaceous Body-Contouring Lounge Chair
Alcott Hill®
Perfect For: Enhancing your living room with cozy, contemporary style
What We Like: Its beautiful button tufting and diamond stitching
This curvaceous lounge chair is a contemporary yet cozy addition to your living area, crafted to fit the contours of your body for optimal relaxation. Showcasing beautiful button tufting, diamond stitching, and elegant turned legs, this chaise offers the perfect spot for unwinding in style. Destined to become the centerpiece of your lounge, it flawlessly balances comfort and visual appeal.
$539.99
Designer Advice:
To elevate your living space ambiance, pair this chaise lounge with decorative cushions and a soft throw, and arrange it nearby a floor lamp and a side table for a perfect reading nook.
Merchant links are sponsored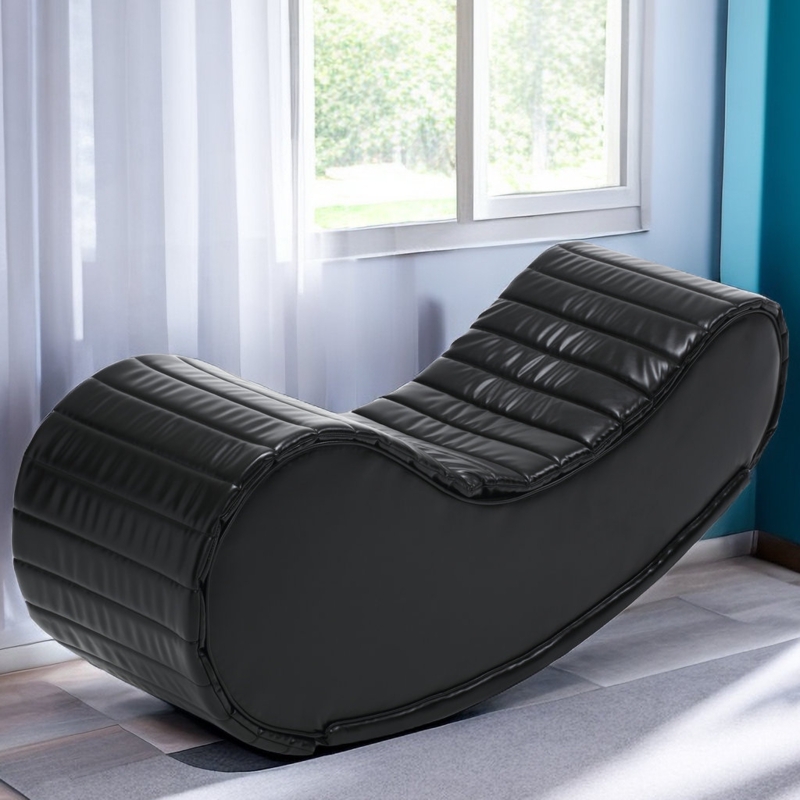 Yoga Chaise Lounge with Rocking Feature
Ivy Bronx
Perfect For: Home relaxation and posture improvement
What We Like: Ergonomic curved design
Start your journey towards a healthier lifestyle with this yoga chaise lounge. The ergonomic curved body is designed to help improve hunched posture while relieving waist and back pressure for full relaxation. Gently sway the lounge to combine with a traditional rocking chair motion, promoting further relaxation and meditation while improving blood circulation. Breathable and easy to maintain PU fabric is supported by a sturdy wood frame, making this yoga chair perfect for both home relaxation and stress relief at the office.
$299.99
Designer Advice:
Place this yoga chaise lounge in a quiet, comfortable area of your home, accompanied by soft lighting and scented candles for a truly calming and rejuvenating experience.
Merchant links are sponsored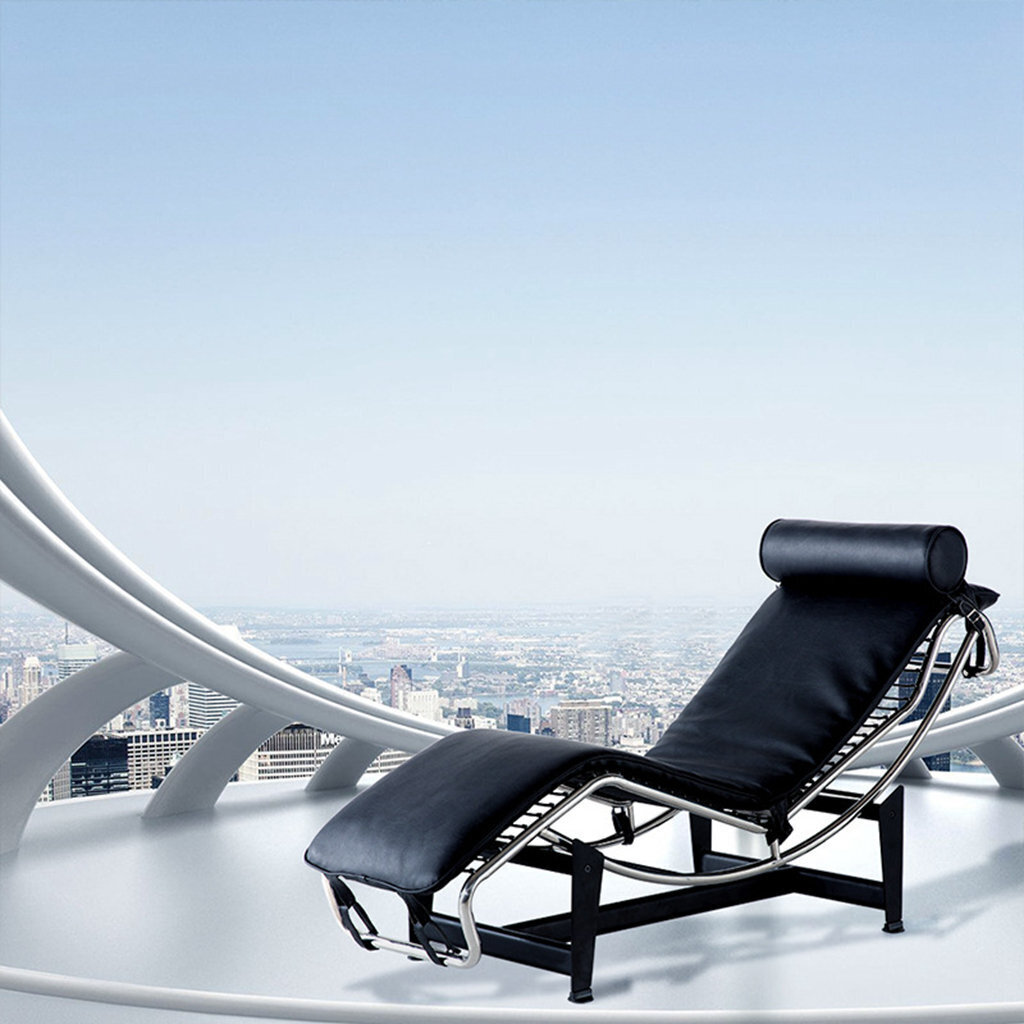 Modern leather chaise lounge
Latitude Run®
Here you have a genuine leather chaise lounge with a strong metal frame that can handle up to 550lbs of weight. Although thin, the cotton fill is very comfortable, and the chair comes with a cushy headrest for neck support.
Designer Advice:
This recliner has a contemporary look with a mid-century modern feel that exudes effortless style. Its square proportions make it a great choice for both modern and classic interiors. Because it's made from genuine leather, it's super breathable, soft, and supple to the touch.
Merchant links are sponsored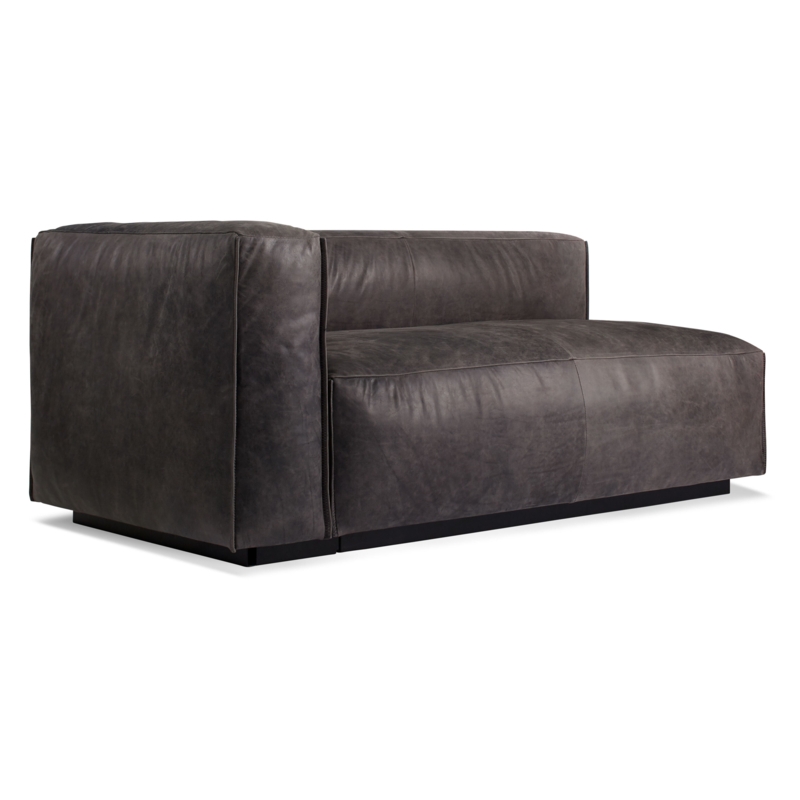 Modular Seating Solution with Zig-Zag Stitching
Blu Dot
Perfect For: Customizable and ever-changing living spaces
What We Like: The flexible configuration options
Cleon's modular seating solution is designed to adapt to your preferences, allowing you to create and reconfigure your perfect seating arrangement. With its zig-zag stitching detail and gentle pleating at the seams, this seating solution adds a touch of elegance to any living space. Its versatile design makes it ideal for those who love to switch things up or require adjustability within their living space, making it suitable for a wide range of interior styles.
$3520
Designer Advice:
Consider pairing this modular seating solution with cozy throw pillows and a plush area rug, which will not only enhance comfort but also add visual interest when rearranging the configuration of your seating area.
Merchant links are sponsored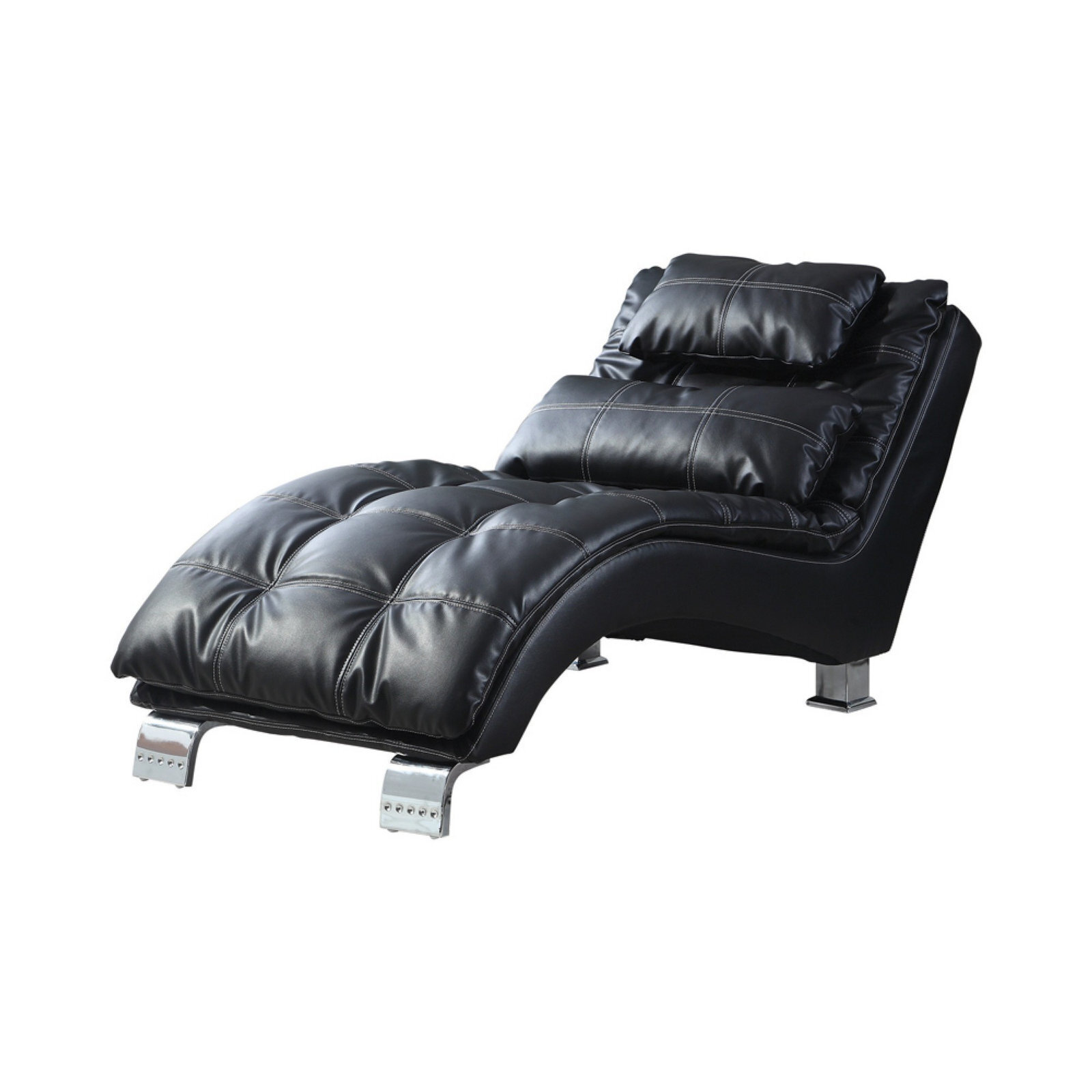 Faux leather black chaise lounge
Orren Ellis
Relax in this vegan leather chaise lounge which is beautifully crafted from a soft leatherette material that is double-stitched for an interesting design. There's pillow-top seating for extra back support, and the chair stands on sleek silver legs.
$849.99 $909.99
Merchant links are sponsored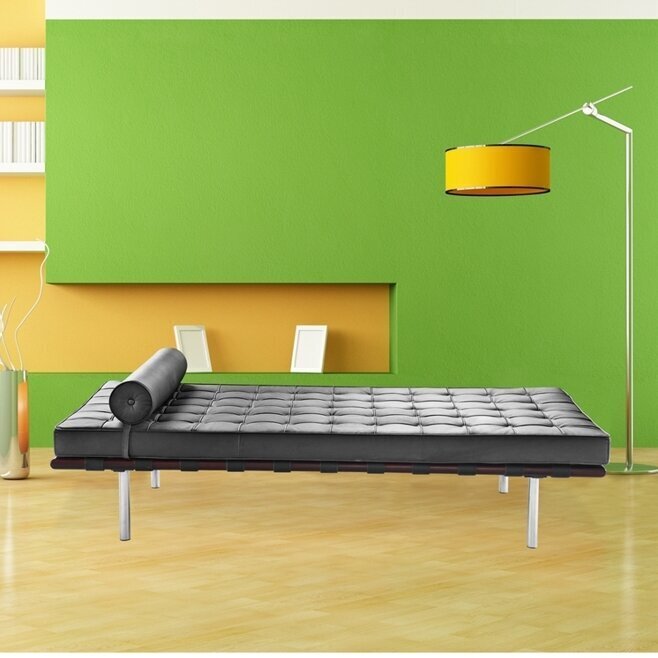 Black Italian leather modern chaise lounge
Orren Ellis
Made with premium Italian leather, this modern chaise lounge is soft to the touch and hand-tufted by expert leather craftsmen with high-quality foam cushioning. It's shaped like a bench and rests on slender metal legs.
Designer Advice:
This sleek chaise lounge can add luxury to any contemporary home, especially one with clean lines and minimalist decor. The leather is hand-sewn, and every detail is individually crafted to ensure quality and longevity. You'll also be glad to know that this chair has a weight carrying capacity of up to 350lbs, so it's perfect for every family member.
Merchant links are sponsored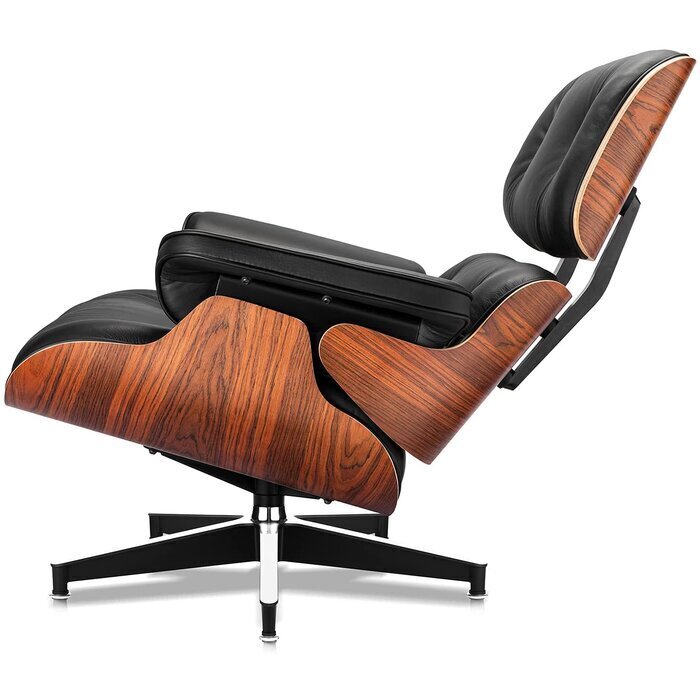 Wood and leather chaise lounge chair
George Oliver
A song of wood and leather, this mid-century style chaise lounge is made from solid wood and metal frame. It's got thick sponge cushioning that's covered with full genuine leather, and there are pillow-top arms for added comfort.
Designer Advice:
This black leather chaise will look great by the window of a reading nook or even a teenager's bedroom. It's excellent for reclining, reading, or doing homework comfortably. The chair is ergonomically designed with heavy-duty feet to ensure it lives up to its 330lbs seating capacity, and it sports wide armrests to ensure pure relaxation.
Merchant links are sponsored