Practical and secure, outdoor retractable gates can save the day - and, potentially, someone's life - in more than one scenario.
Plus, unlike more permanent or bulkier solutions, they don't actually mean giving up precious space or having to take a large swing area into consideration. All you need to do is pull the gate open whenever you don't need it and you'll have just as much room as before.
If you're not sure about how this handy solution can make your life easier, here are six different uses of a retractable fence.
1.

Keep your kids safe when they play outside

Playtime in the garden or backyard is great… except when it results in extra stress and worries for you!
If your little kids are dying to play outside but their play area is right by a busy road or a place where they could hurt themselves, installing an outdoor retractable gate will give you some much-needed peace of mind;

At the same time, it'll still leave them plenty of room to entertain themselves and, even better, create a designated play area that feels just theirs;

If you choose a softer mesh model, you don't even have to worry about them hurting themselves by running into it by mistake (we all know that playtime can get rough so quickly!).
2.

Keep your dog under control
It's not just human cubs that cause troubles: puppies seem to have no sense of danger either! If you're worried that your little dogs will run into your driveway or get themselves in trouble, a retractable fence will do the job while still leaving them lots of room to run around;

Don't forget that you can use retractable gates indoors, too! For example, if your dogs are only allowed in certain rooms, you can also use them to keep them in a specific area (away from the most delicate objects, we assume).
3.

Use a retractable fence as a stair gate indoors…
This works for both kids and pets, as puppies could hurt themselves by falling off the stairs too. At the same time, some older dogs like dachshunds could compromise their spine by going up and down those steps too many times;

Depending on the layout of your house and your habits, you can either place the retractable gate at the top or bottom of the stairs, both, or just on the threshold of your toddler's door;

In the last case, it's also a less drastic solution that letting them play behind a closed door, as they might feel lonely and you wouldn't really be able to keep an eye on them.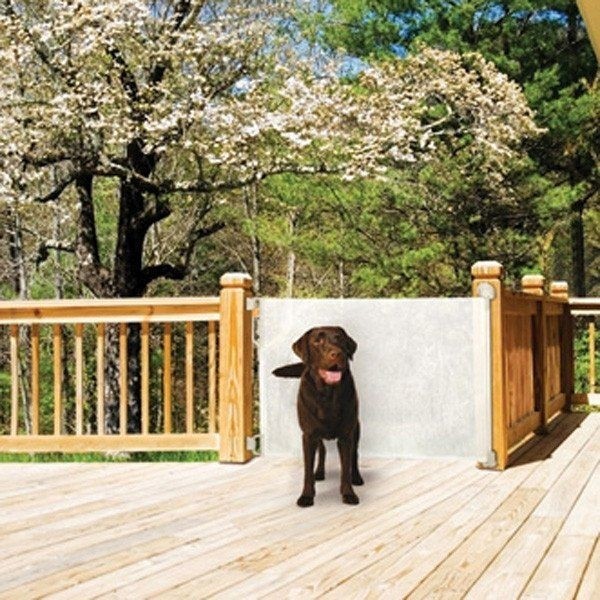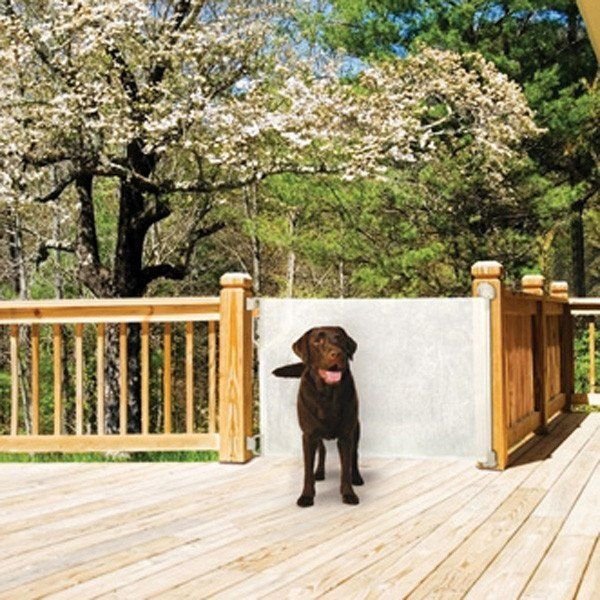 4.

… or outdoors

The same stair problem might present itself outdoors as well if you have a tall patio with a few steps. Why risk it?

A retractable fence will allow you to enjoy a nice dinner outside without having to stress over the fact that your little kid might fall off the stairs as soon as you gaze away.
5.

A retractable fence can give you some extra privacy

Do you happen to have some nosy neighbors on the other side of the hedge? Or a particularly exposed backyard? Maybe you feel like you can never fully enjoy dinners outside with your friends without automatically making eye contact with neighbors or passersby every five minutes?
A taller retractable fence can help you and your guests enjoy some well-deserved privacy;

Not only that, but it can also allow you to create a separate area in your garden or backyard, one that's just for relaxing or catching up with friends and family members.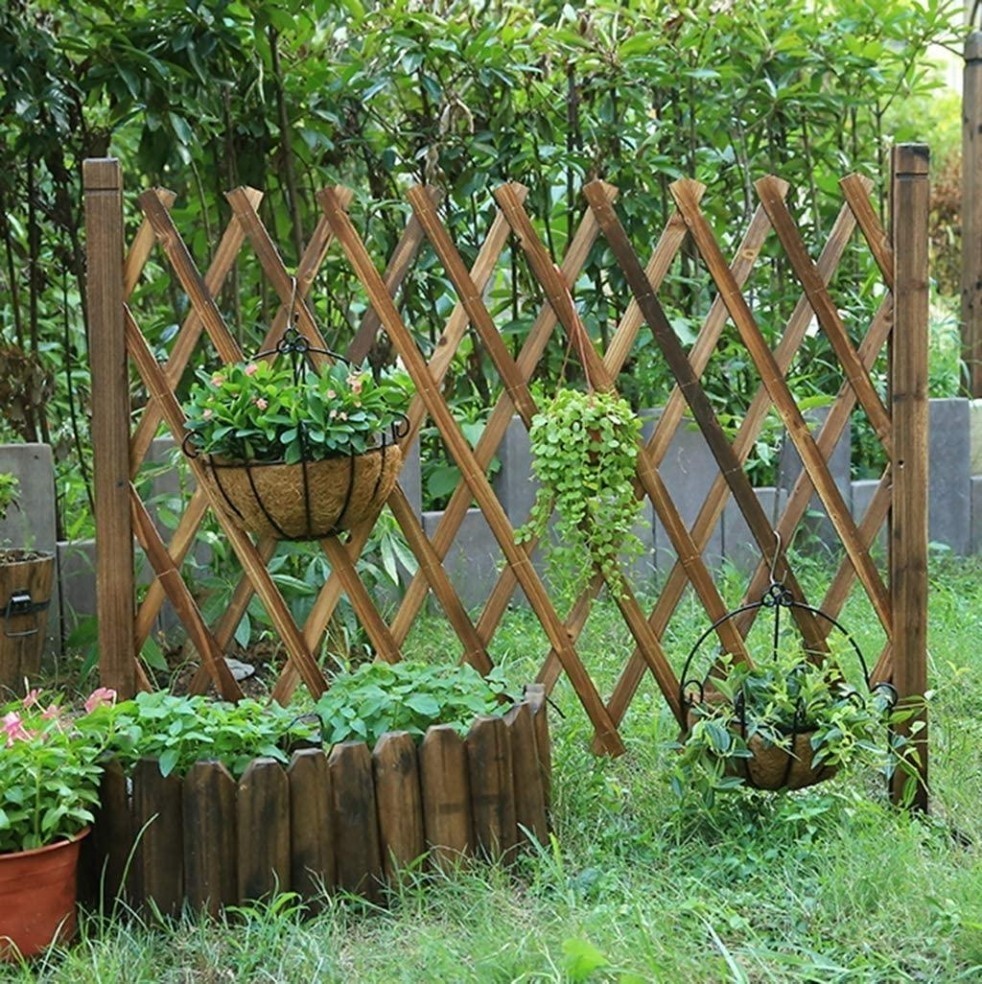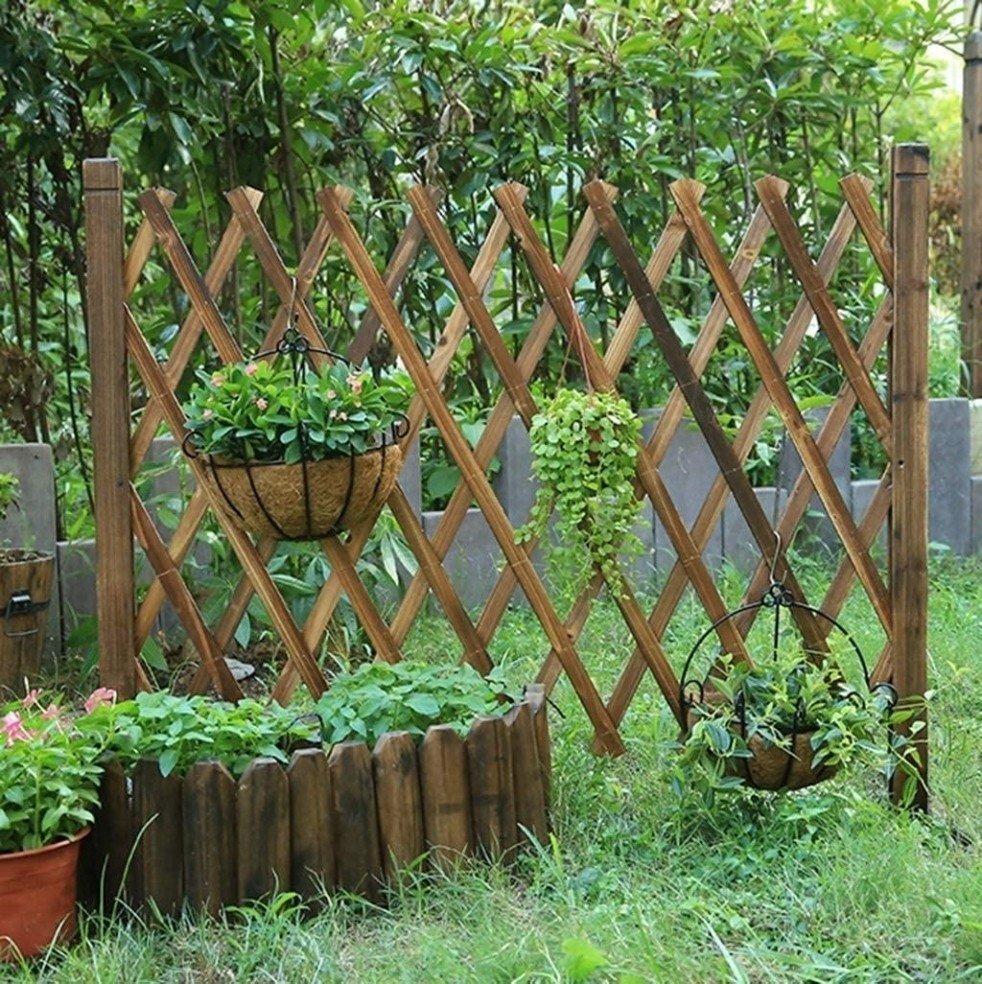 6.

It can help you separate plants and delicate flowers
As well as keeping kids and dogs safe, you can also use a retractable gate to keep plants safe from them. Harsh but true. Have you got some beautiful but delicate flowers? Are you trying to grow some veggies in your backyard? An outdoor retractable gate will keep them safe from the hands and paws of curious kids and puppies;

At the same time, you can also use these retractable fences to separate your plants from the rest of the garden, creating a specific area entirely dedicated to your gardening hobby.
Basically, outdoor retractable gates can make your life easier in many different ways. It's simply a matter of figuring out your personal needs and getting rid of potential hazards.
Your peace of mind is just a retractable fence away!