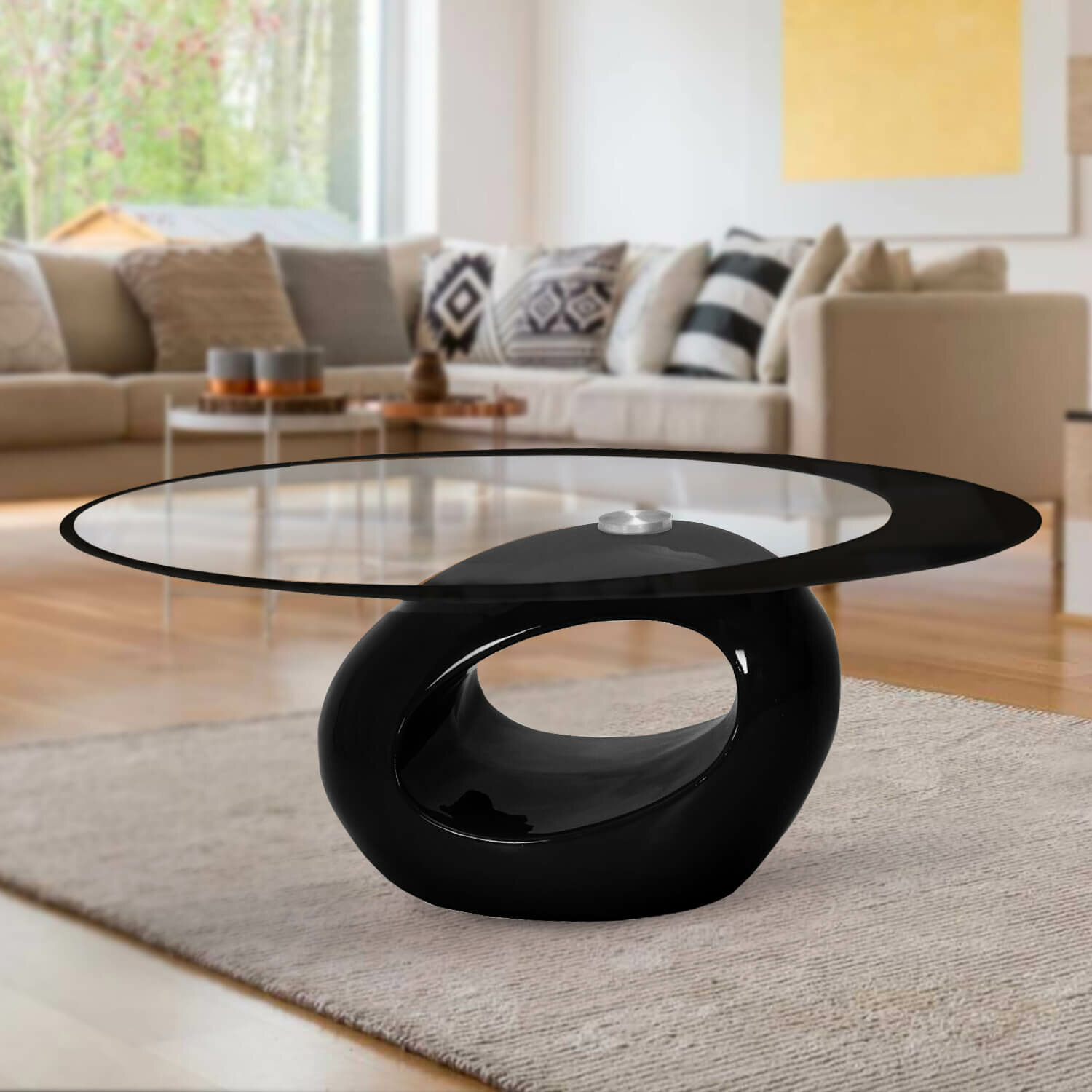 Cantu Coffee Table
This asymmetrical table makes a beautiful centerpiece in any contemporary living room. The black rim and base provide excellent contrast for rooms with bold colors or a black and white color palette.

The medium-density fiberboard base and the 43" tempered glass top are durable enough for families to use, and the fiberboard is made from recycled materials, making it an earth-friendly addition to your home.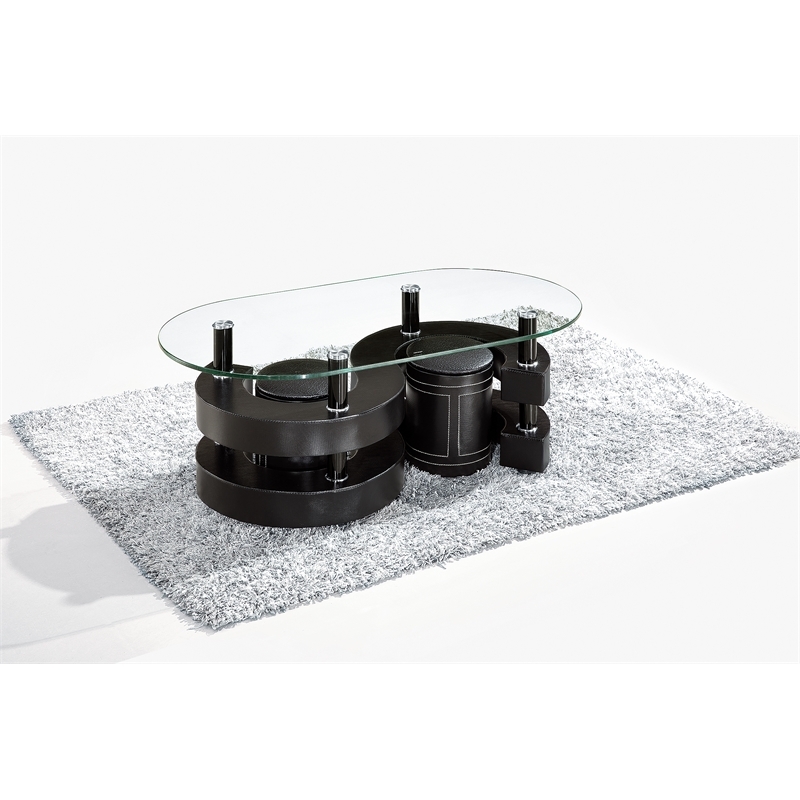 Shadarev Abstract Coffee Table
Bring a touch of modern flair to your living room with this unique glass table. The S-shaped base includes two ottomans with padded seats that can be pulled out when unexpected guests arrive.



Metallic accents tie together the base and the sleek glass top. At 50" long, it's the perfect way to add to a room without overwhelming it. Pair it with gray rugs or flooring to let the high-gloss finish shine.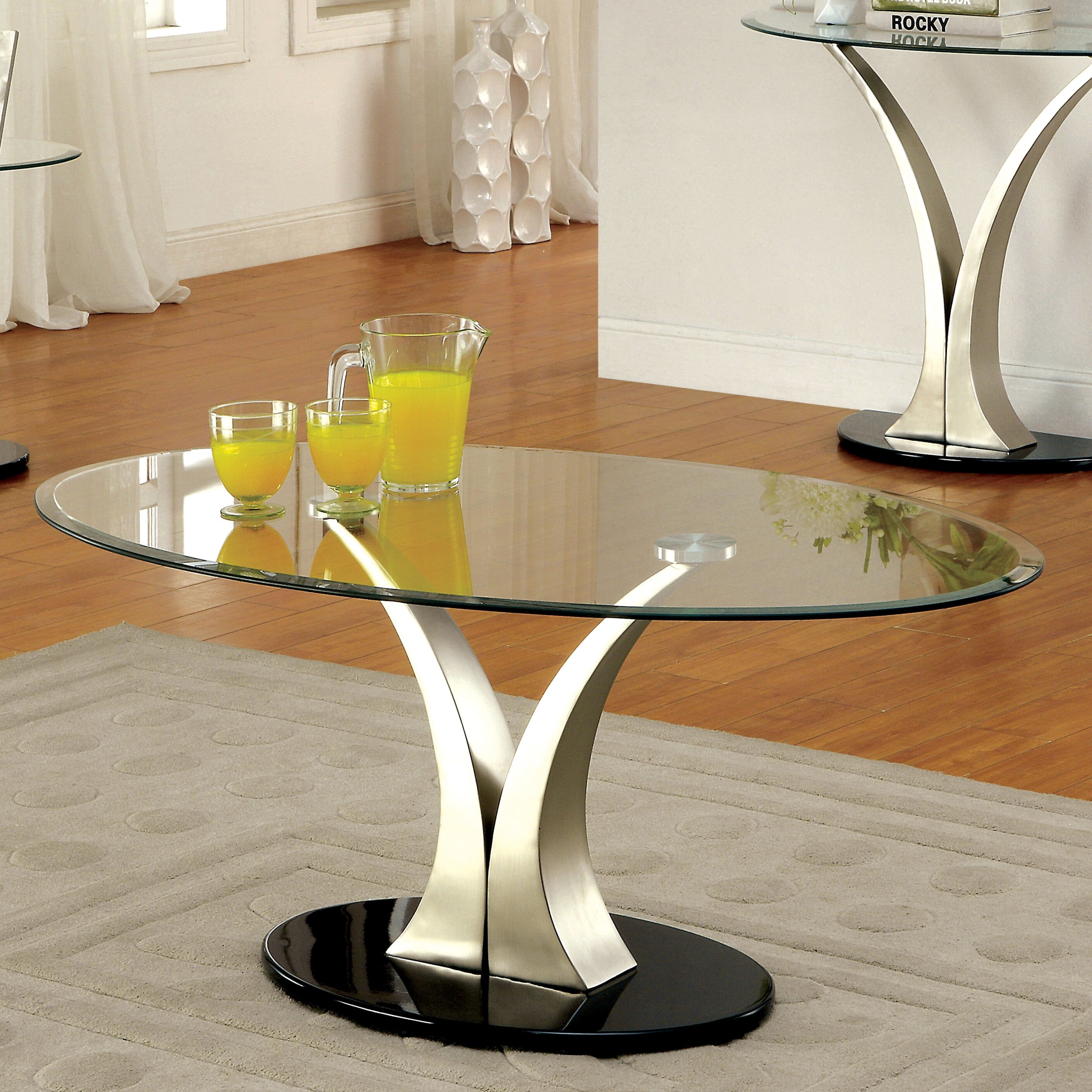 Corbridge Abstract Coffee Table
Ideal for entertaining, the wide 48" oval tabletop and curved V-shaped pedestal design of this table makes it right at home in contemporary living rooms.

The 8 mm beveled tempered tabletop is sturdy enough for everyday use, and with its simple design, assembly is easy and takes less than 30 minutes. Place a small potted plant for some natural texture, or pair it with lightly textured furnishings to complete your room.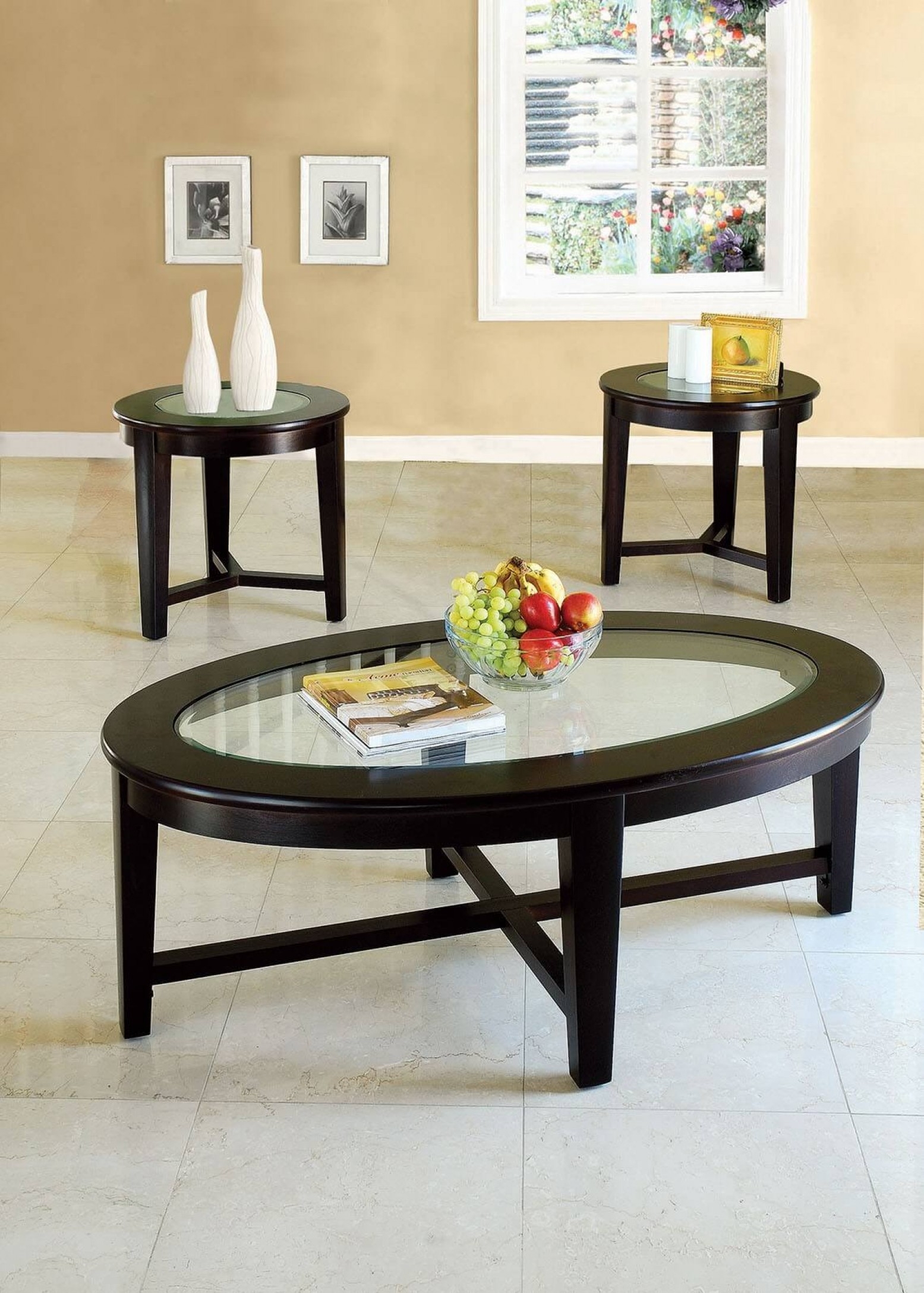 Natoma 3 Piece Coffee Table Set
Create a picture-perfect living area with this contemporary coffee table and end table set. This 3-piece set is excellent for larger living rooms that need matching tables to coordinate the overall look of the space.

The larger table measures 52" long, perfect for placing between a sofa and loveseat. The smaller end tables are just under 24" and work great at the end of a sofa or by a recliner. They're perfect for bright, sunny rooms that need a dark contrast for visual interest.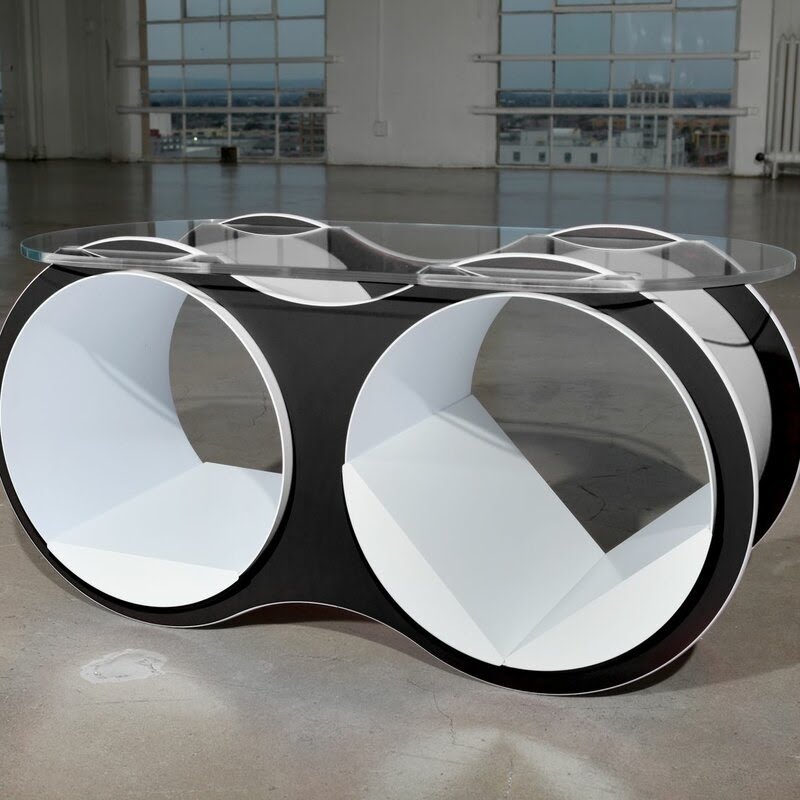 Bolla Pop Coffee Table
Create an eye-catching focal point in your entryway or business reception area with this modern table.

This table is available with two glass options to suit your taste. Get the standard glass option for a smooth surface, or a slotted glass option to allow the plastic base to stick up through the top near the edges.

The internal shelves can be repositioned for flat or diagonal storage of books, magazines, and more. All of the pieces can be assembled without any tools.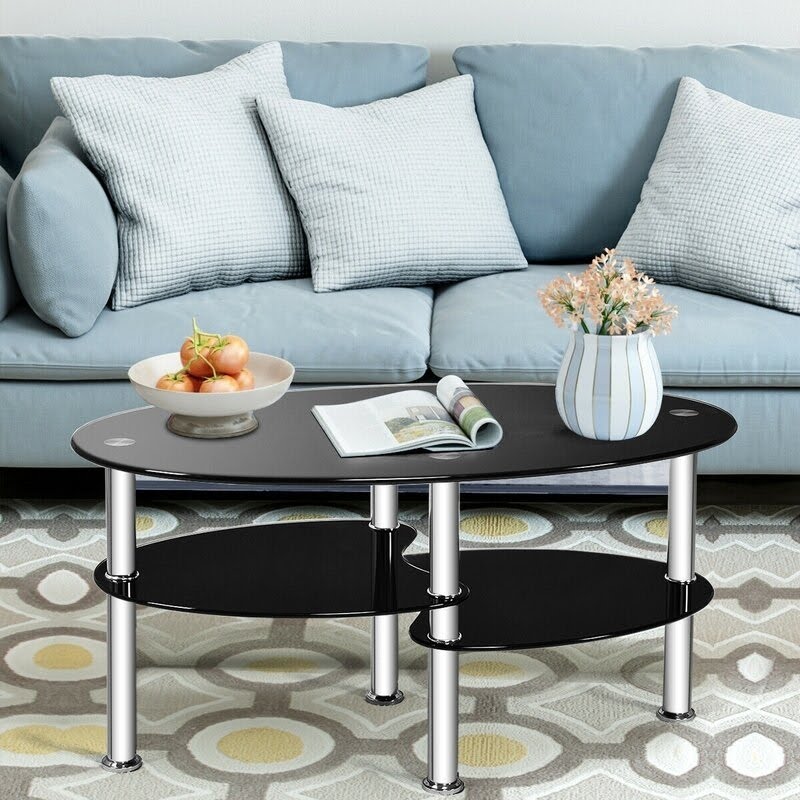 Seyyal Bunching Table with Storage
At just 20" wide, this compact table is perfect for smaller living rooms. It makes the most of its small size with two staggered shelves underneath that are large enough for magazines and large books.

The black tempered glass top and brushed metal supports add gloss and depth to contemporary rooms. Try it with light neutral or slate blue sofas or coordinate with furniture that features similar brushed metal accents.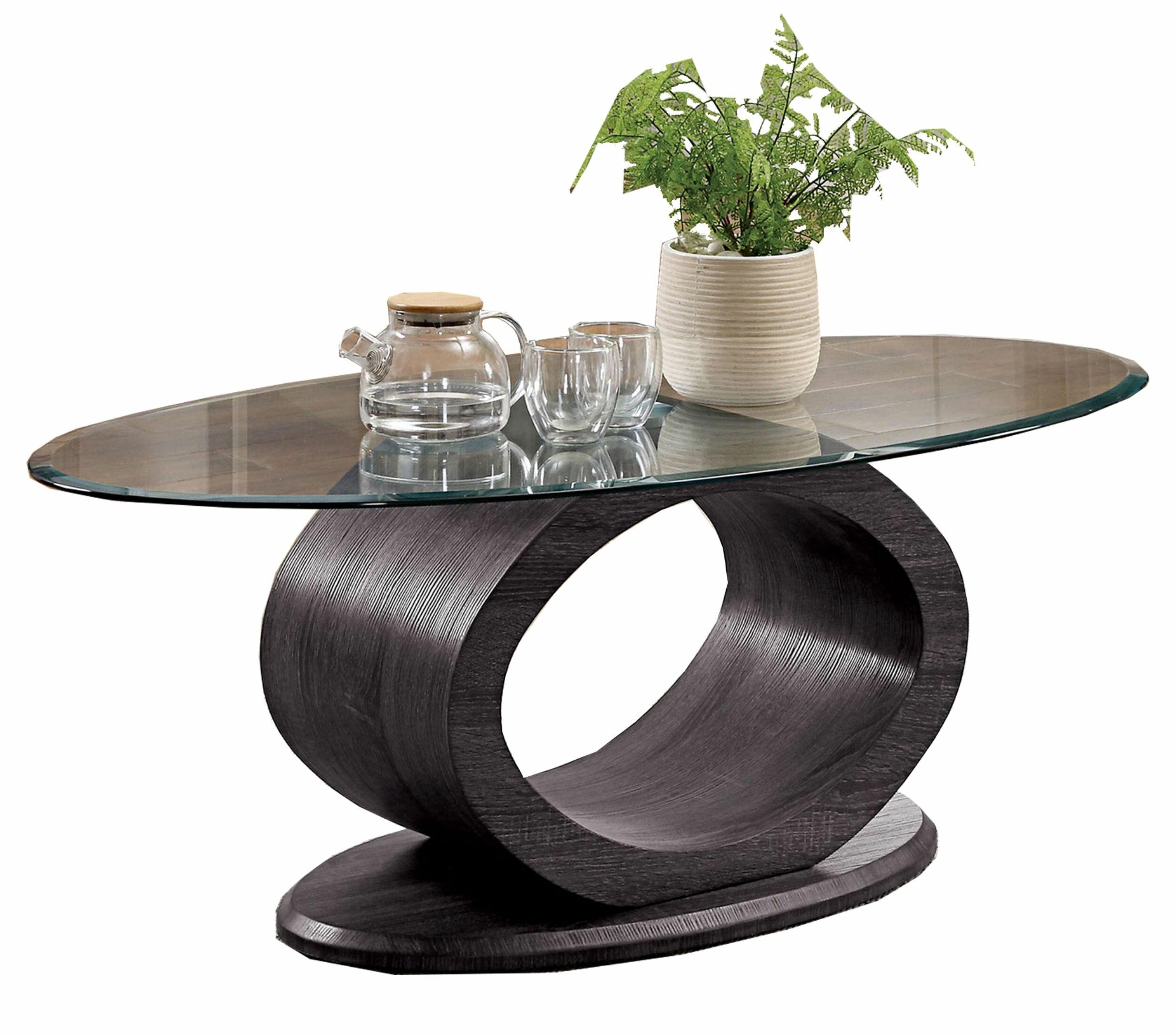 Laymoune Abstract Coffee Table
Give your living room an elegant style update with this dramatic wood and glass coffee table. With its easy assembly and bold base, this 47" table is a great way to give your living room a quick weekend makeover.

The open design of the base keeps the table from overwhelming lighter furniture and lets the colors of the room show through. Its natural wood grain of the base pairs well with contemporary design elements allowing the piece to work with a wide range of décor styles.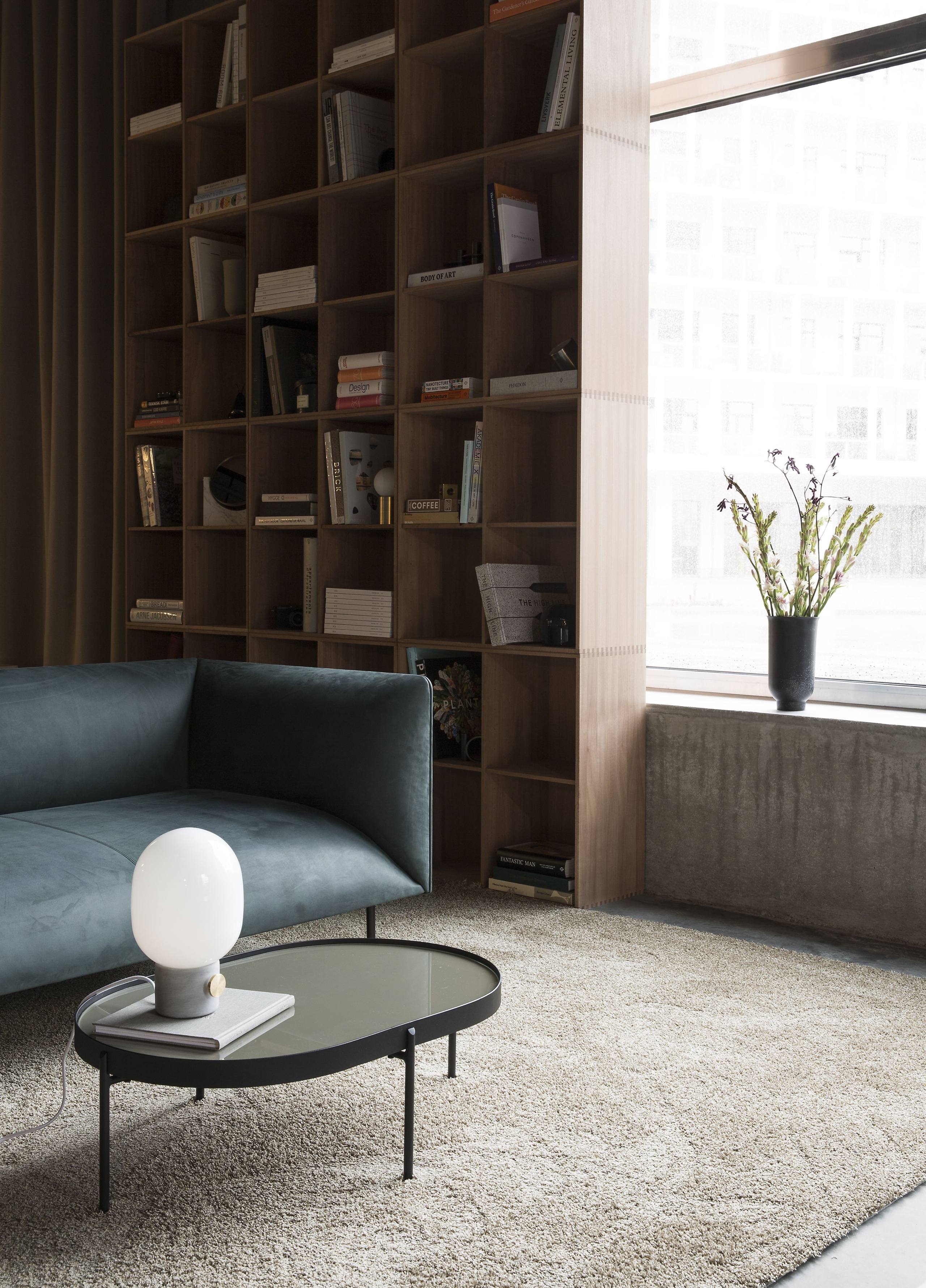 Coffee Table
Exemplifying Scandinavian design, this coffee table features a combination of curved flowing lines and sleek angles that make this style so timeless.

This table is available with multiple glass colors and table sizes to allow it to add mid-century modern style to any room. Choose from deep green, brown, or beige glass in a matte black frame.

The slender legs offer a sharp contrast with the large round top, creating visual interest that works well against textured rugs and smooth sofas. The design is so simple that it requires no assembly upon arrival.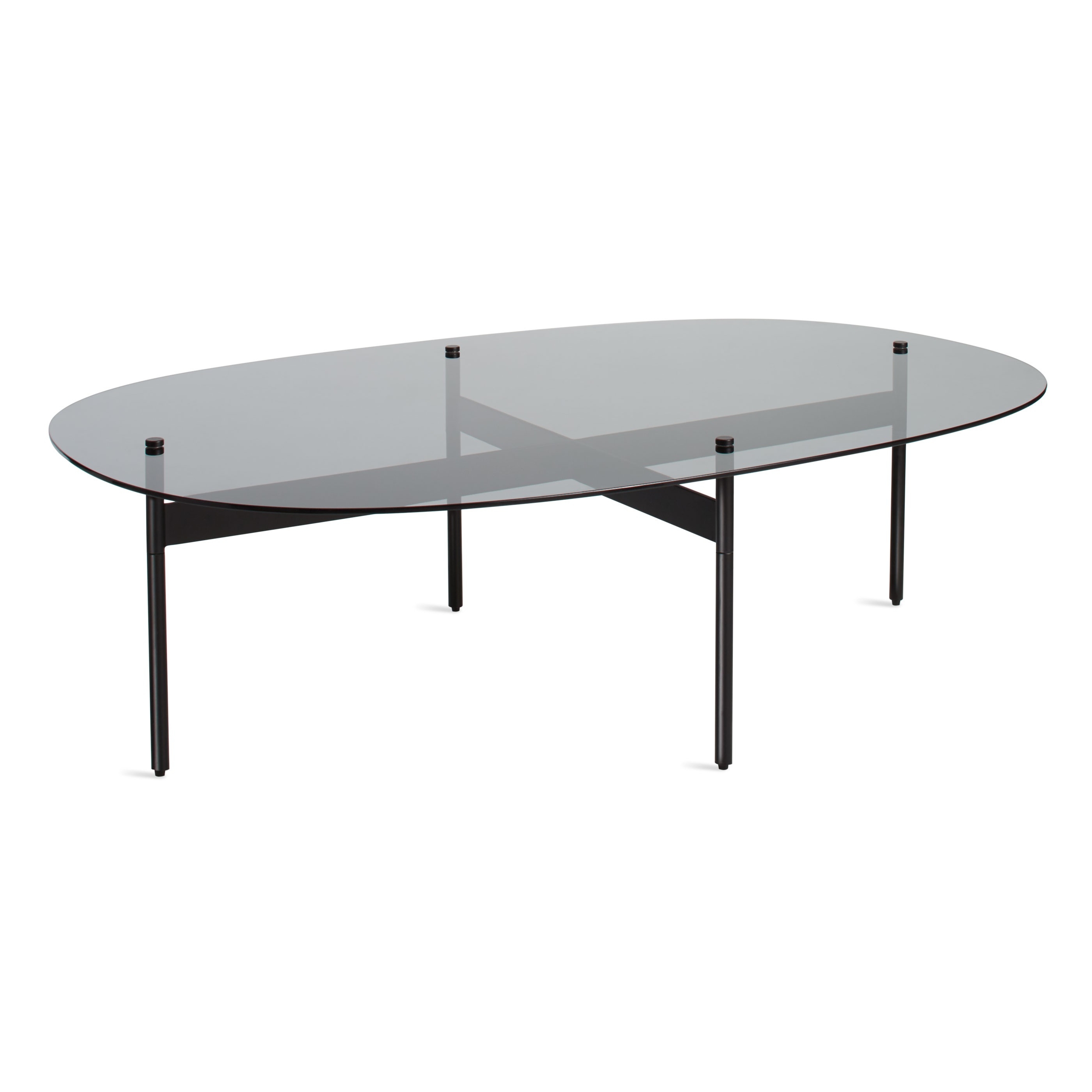 Coffee Table
For a unique addition to a modern room, try this unusual smoked tempered glass table. The curved lines of the oval tabletop perfectly offset the sharp angles on the metal base giving the piece an understated sophistication.

At 14" high, its low line design makes it ideal for rooms where the sofa is the center of attention. The sturdy powder-coated stainless-steel base is durable and stable, eliminating the risk of knocking the table over.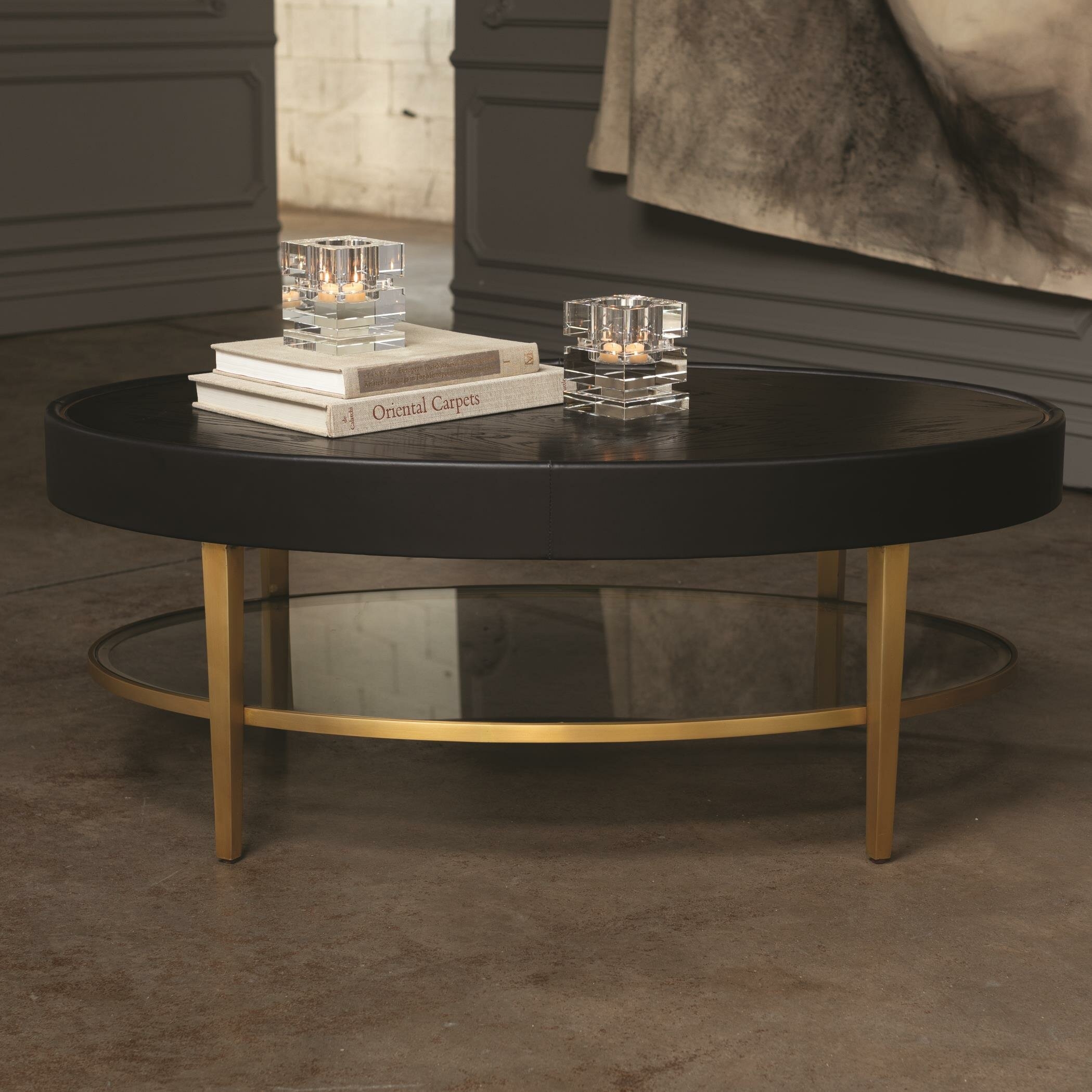 Ellipse Coffee Table with Tray Top
Make a grand statement in your living area with this dramatic handmade coffee table. Black and gold is an unusual color combination for a glass table, yet this one pulls it off to perfection.

At 46" long, it's large enough to make a big style impact even when surrounded by other regal furniture. Pair it with dark leather sofas, smaller black side tables, and table lamps with gold or bronze posts.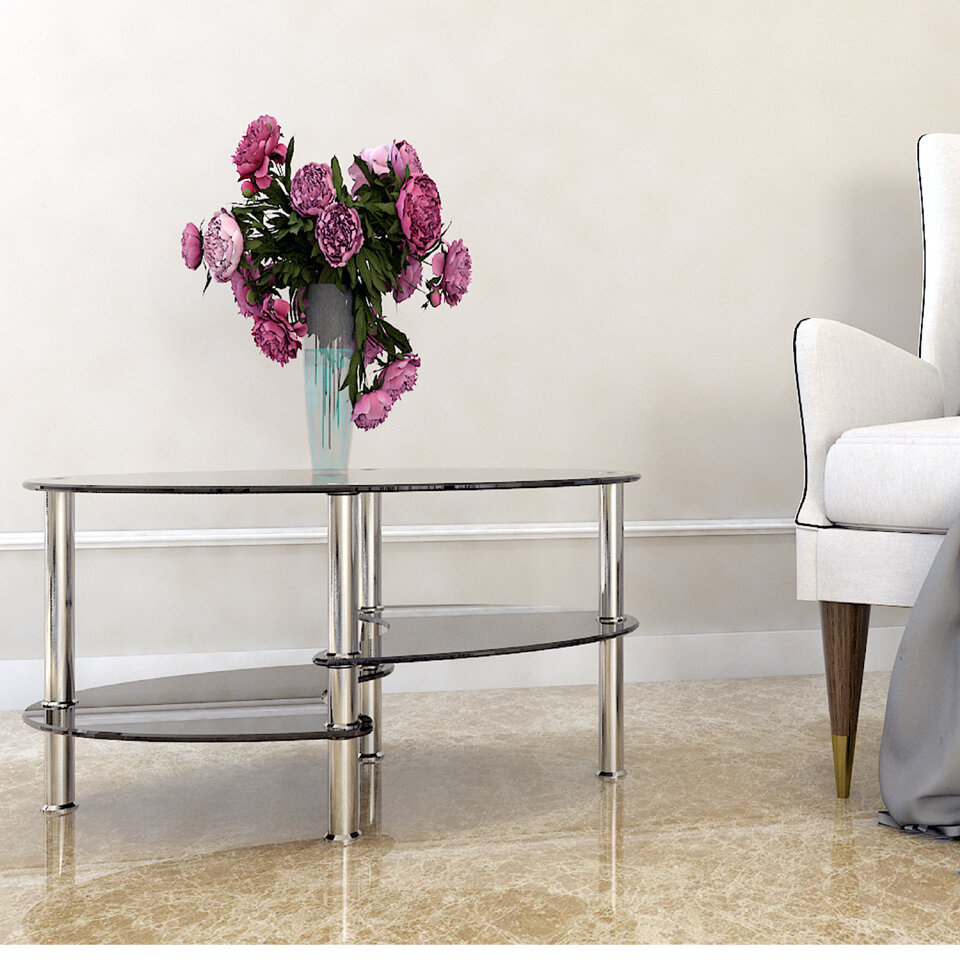 Kathlene Coffee Table with Storage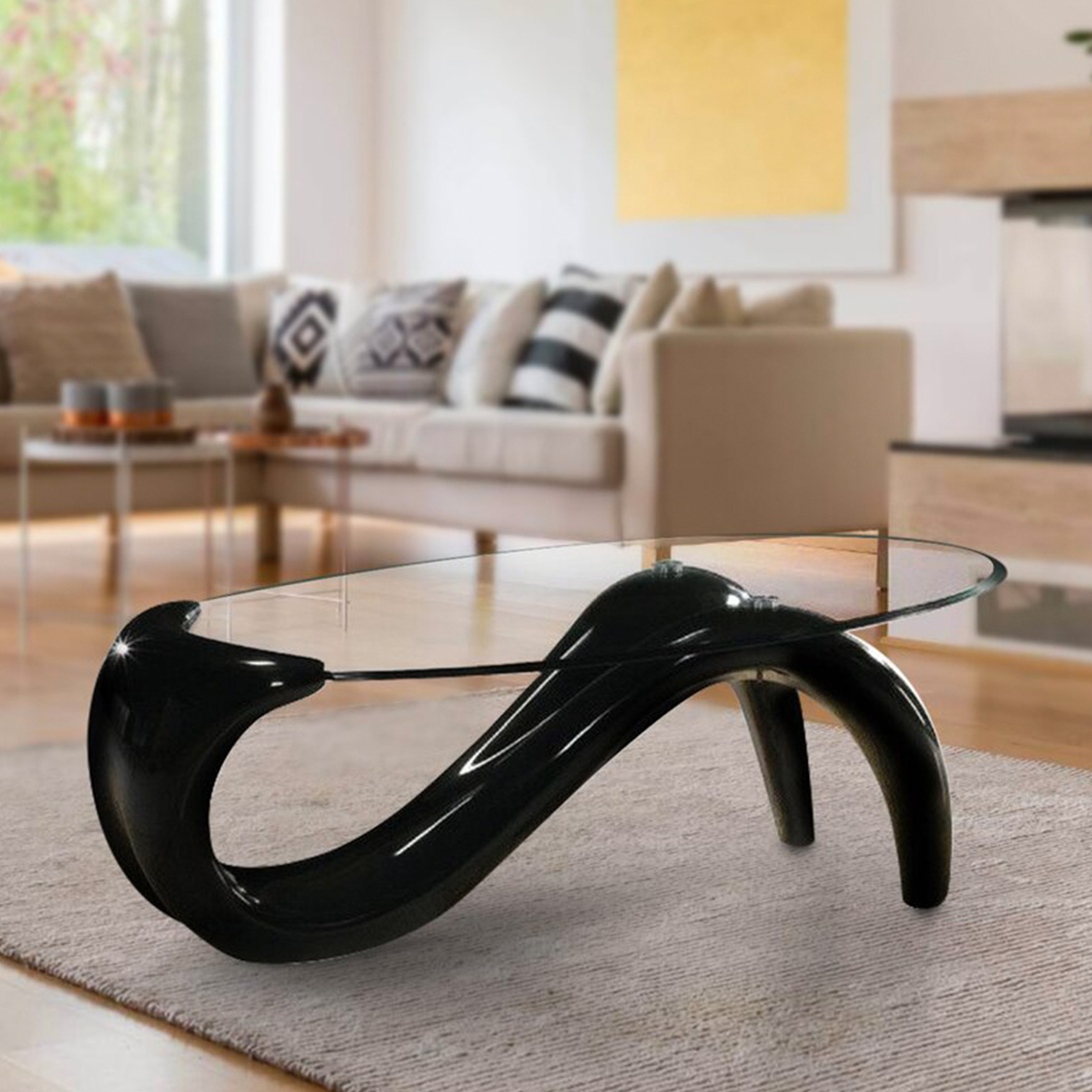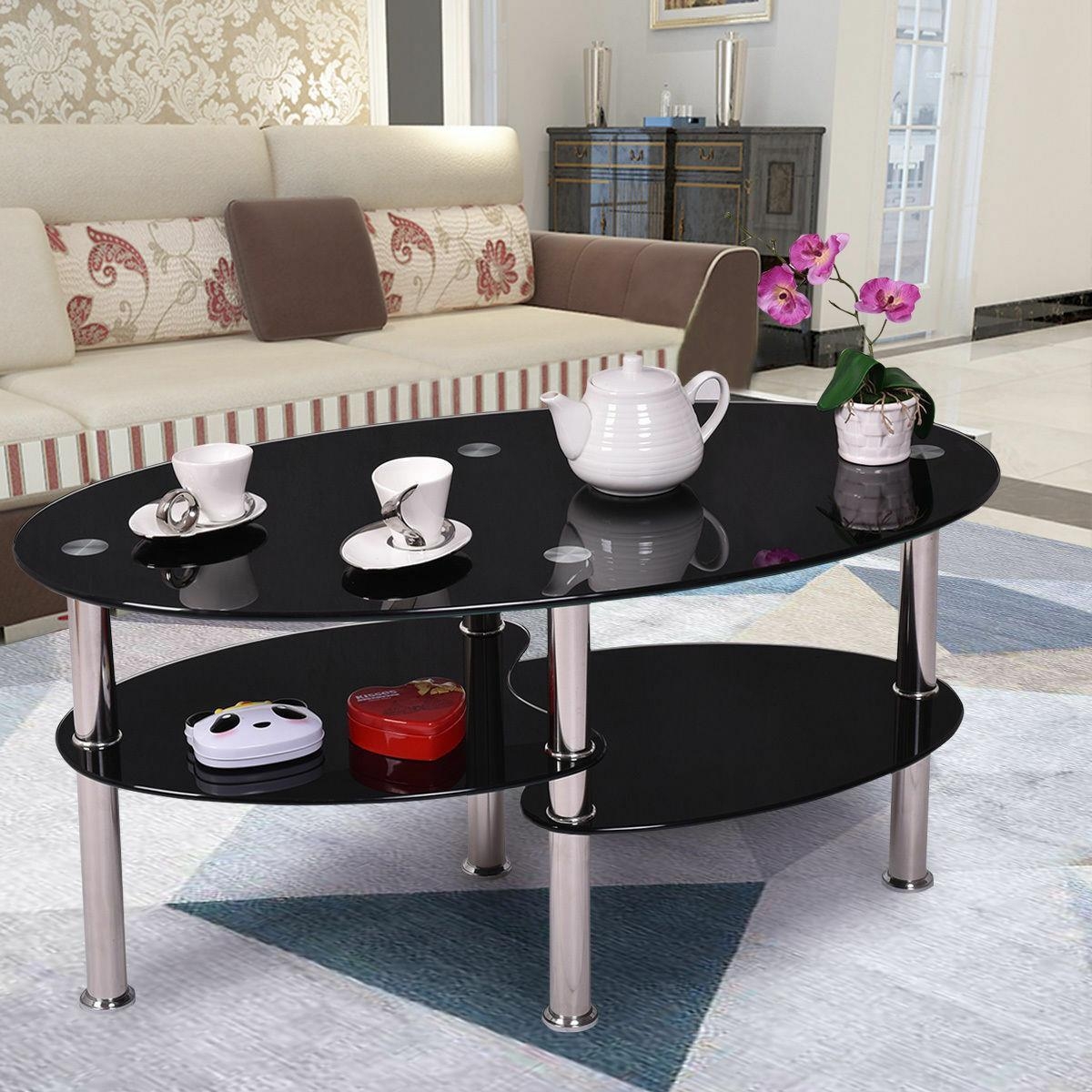 Jaden Coffee Table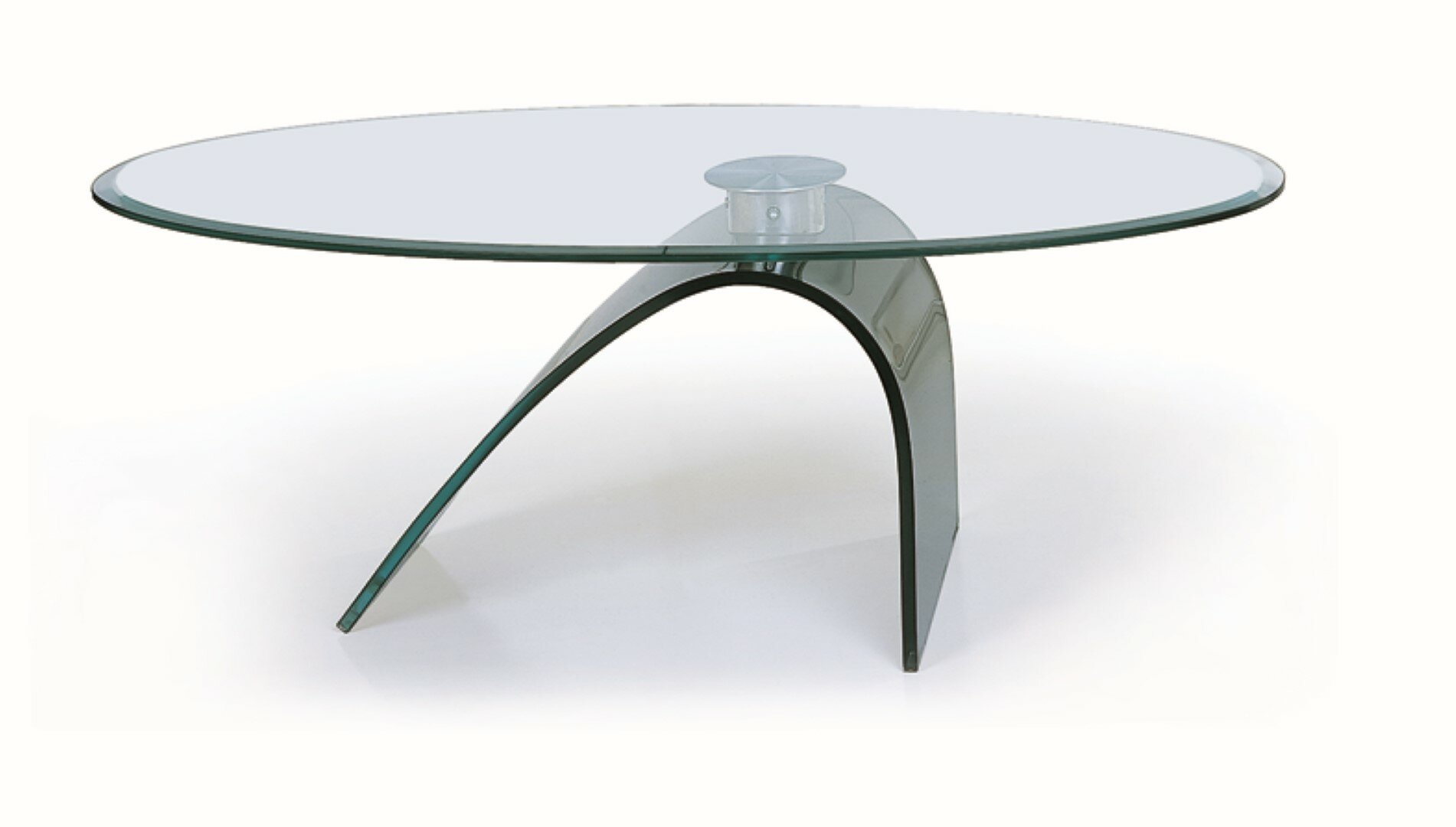 Ryder Coffee Table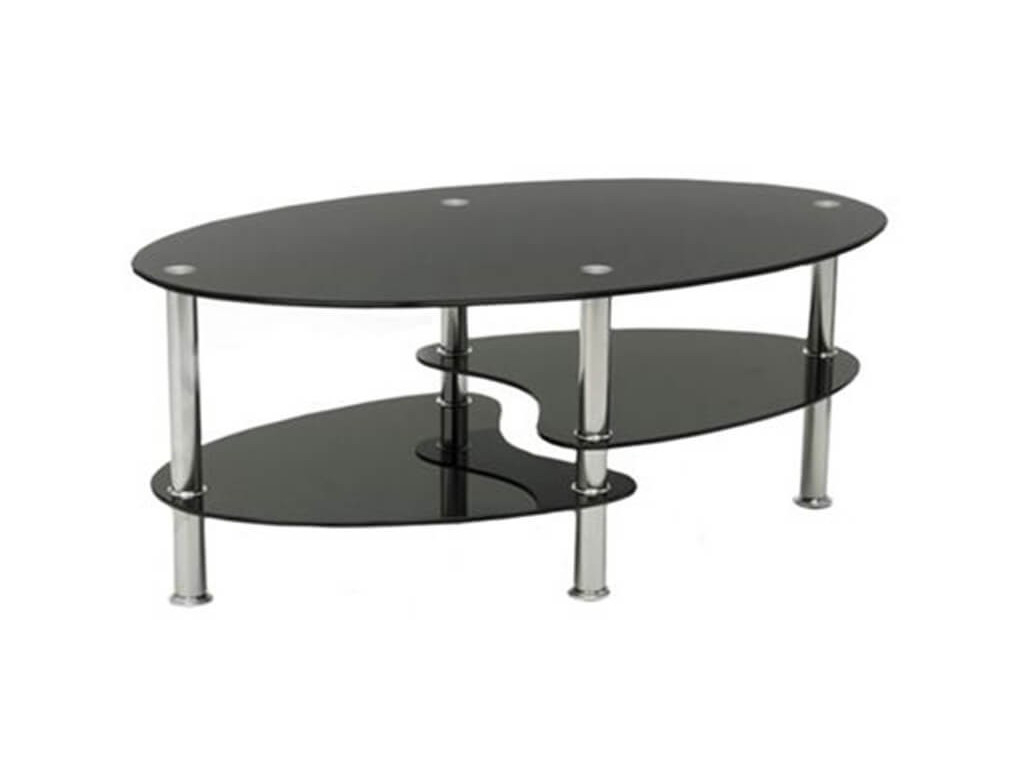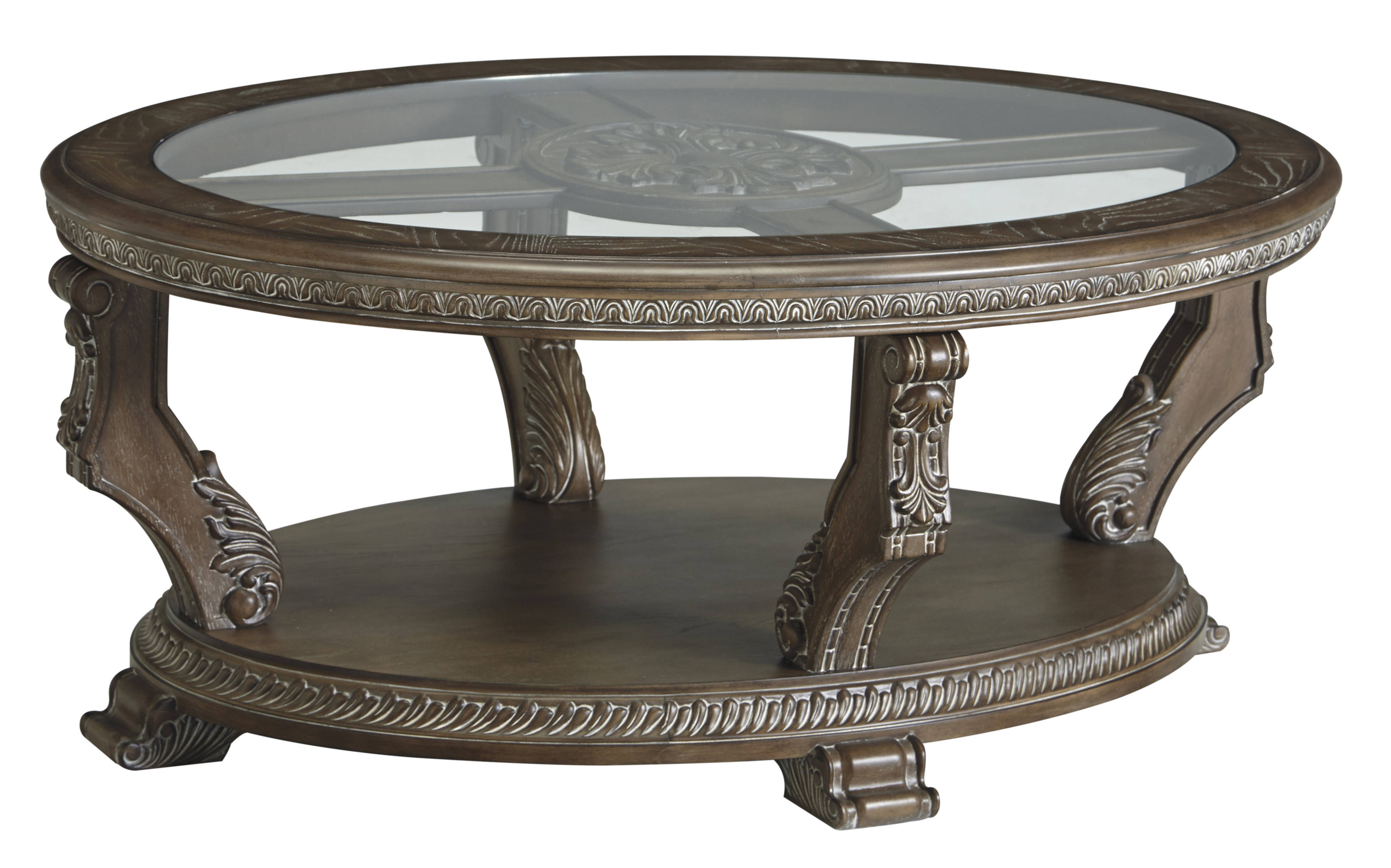 Kansas Floor Shelf Coffee Table with Storage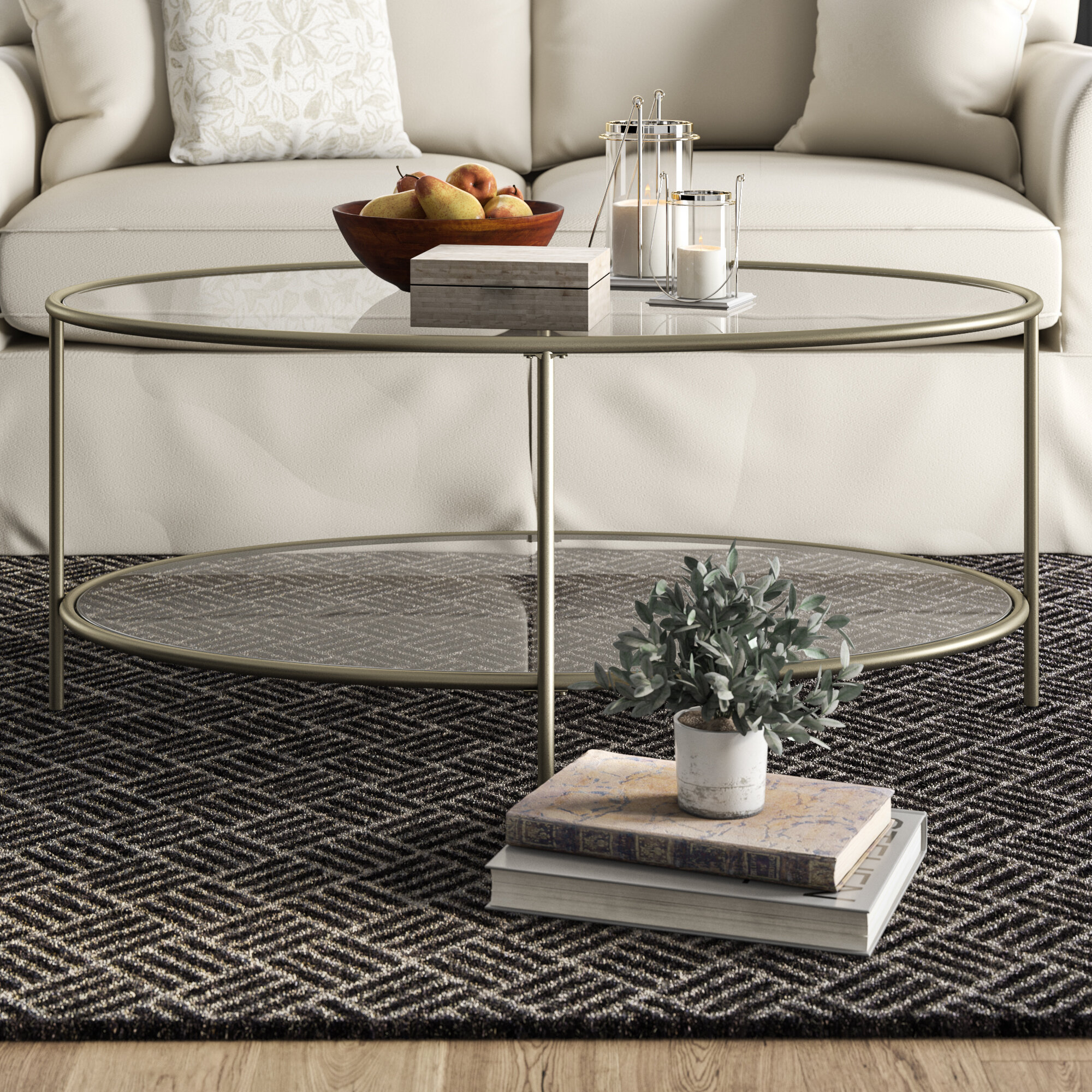 Harlan Coffee Table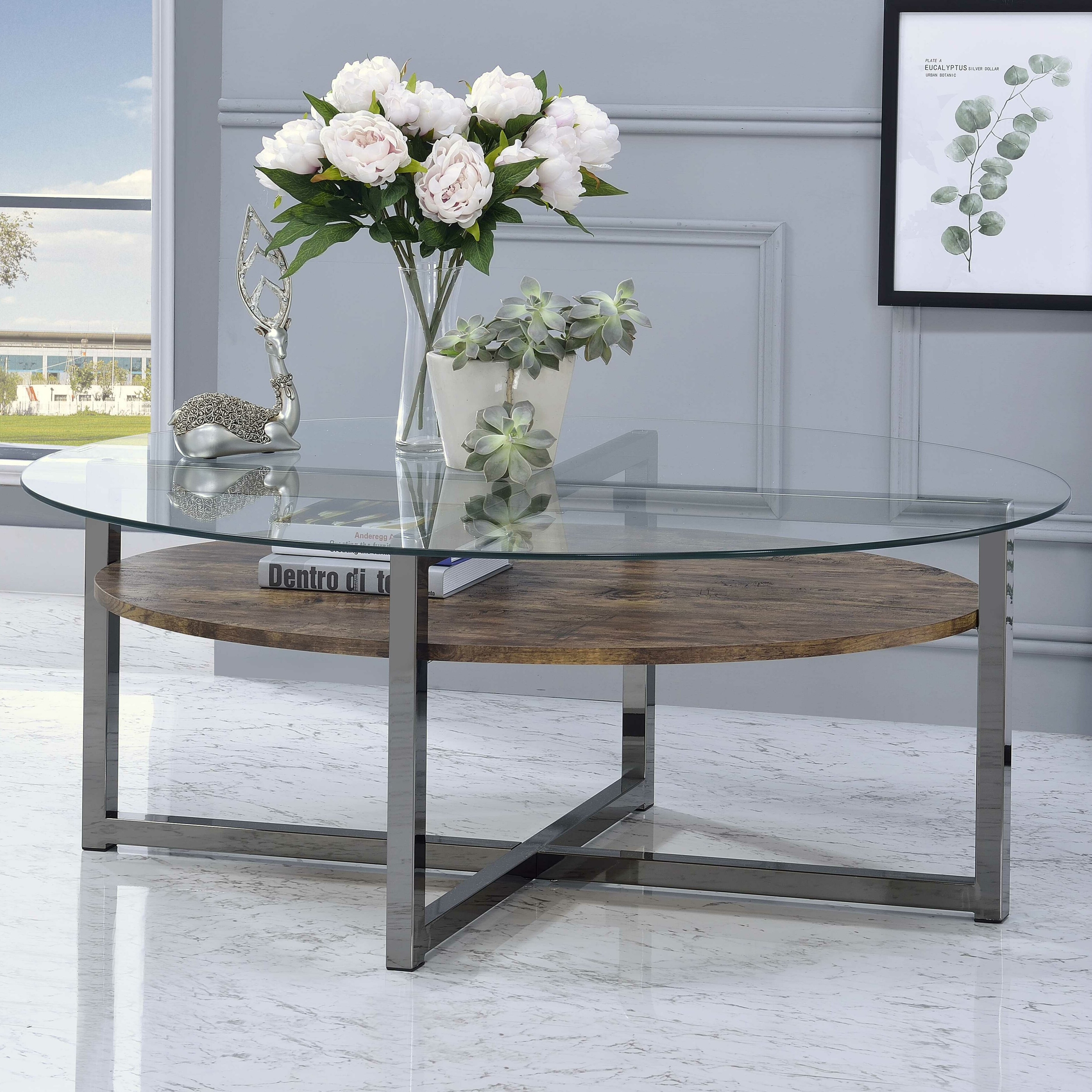 Melora Coffee Table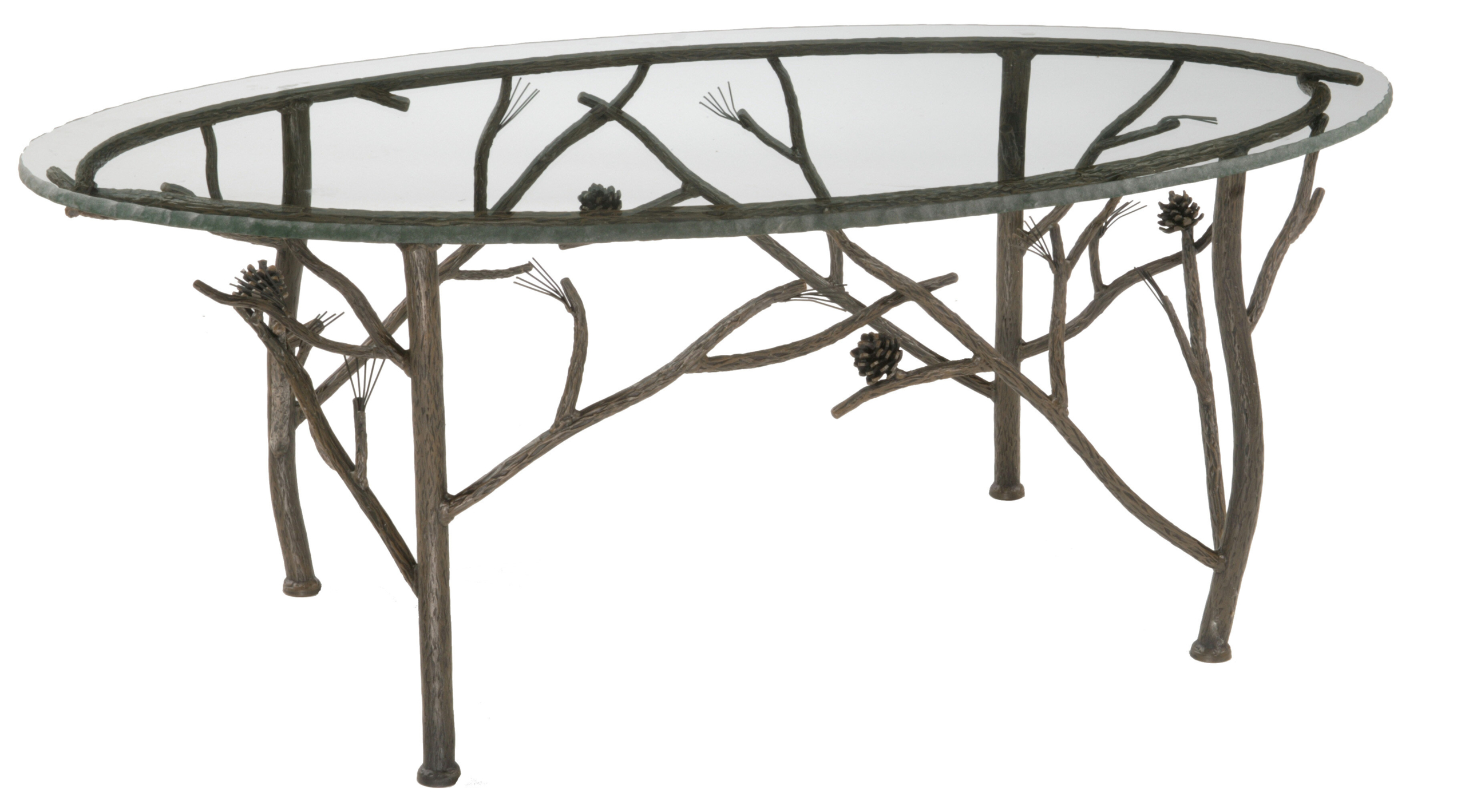 Trawick Coffee Table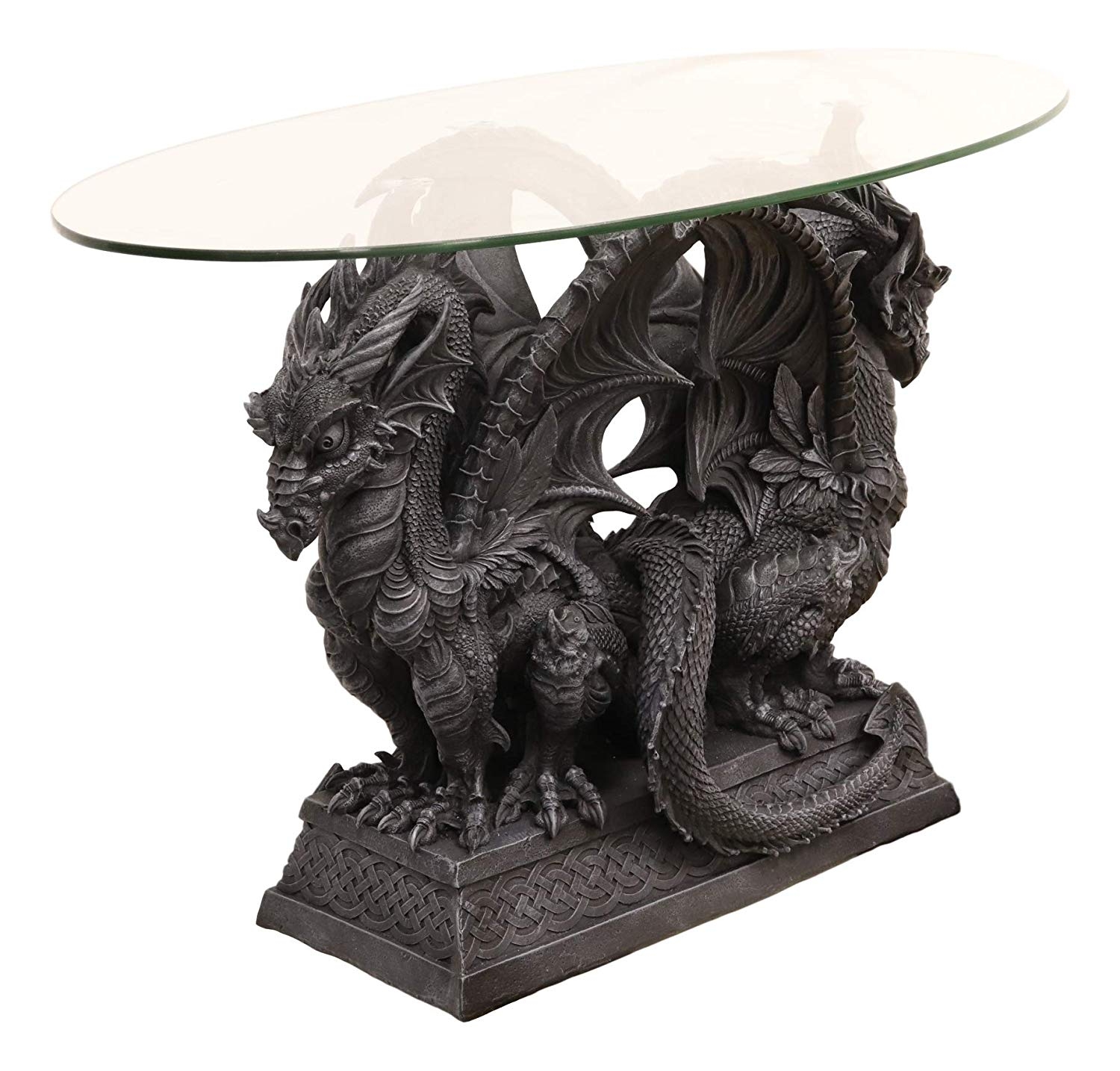 Large Crouching Twin Double Dragon Sentinels Coffee Table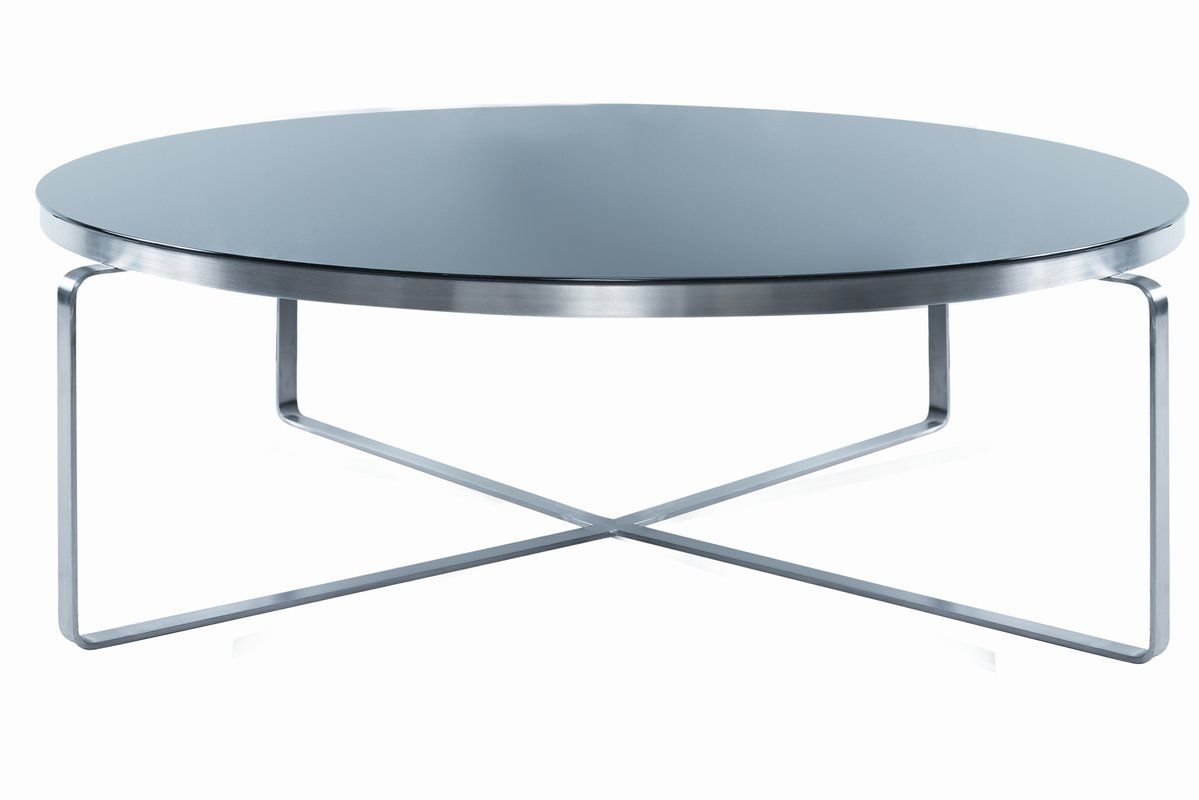 Metro Coffee Table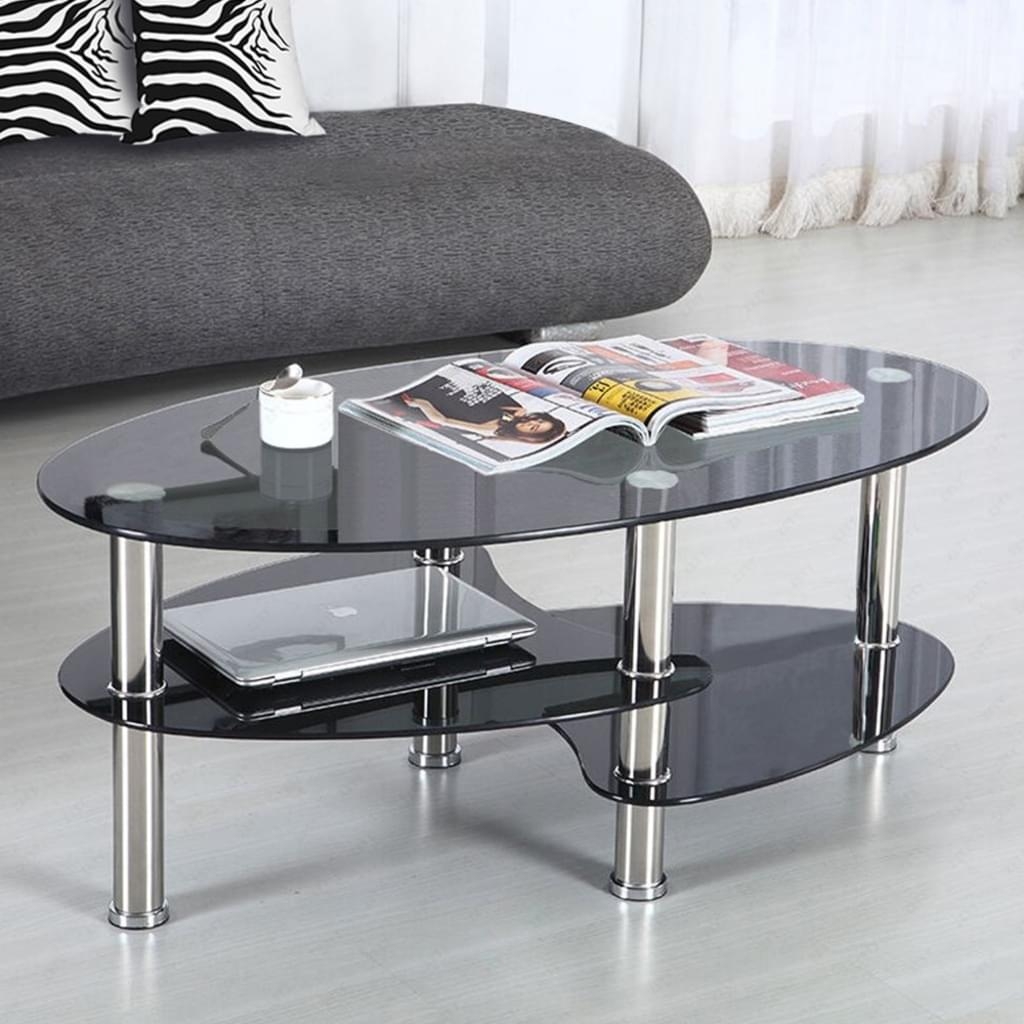 Black Glass Oval Side Coffee Table Shelf Chrome Base ...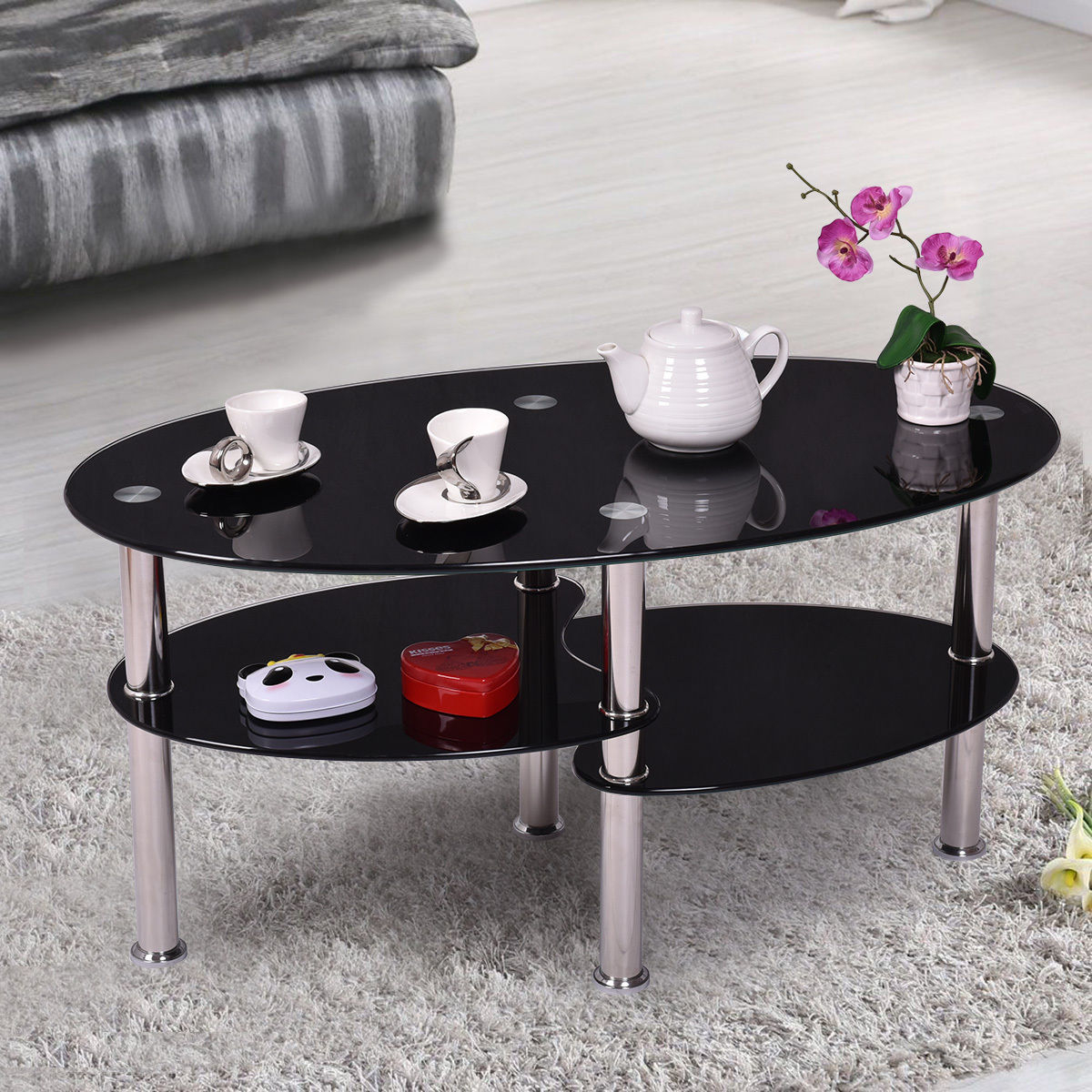 Tempered Clear/Black Glass Oval Side Coffee Table Shelf ...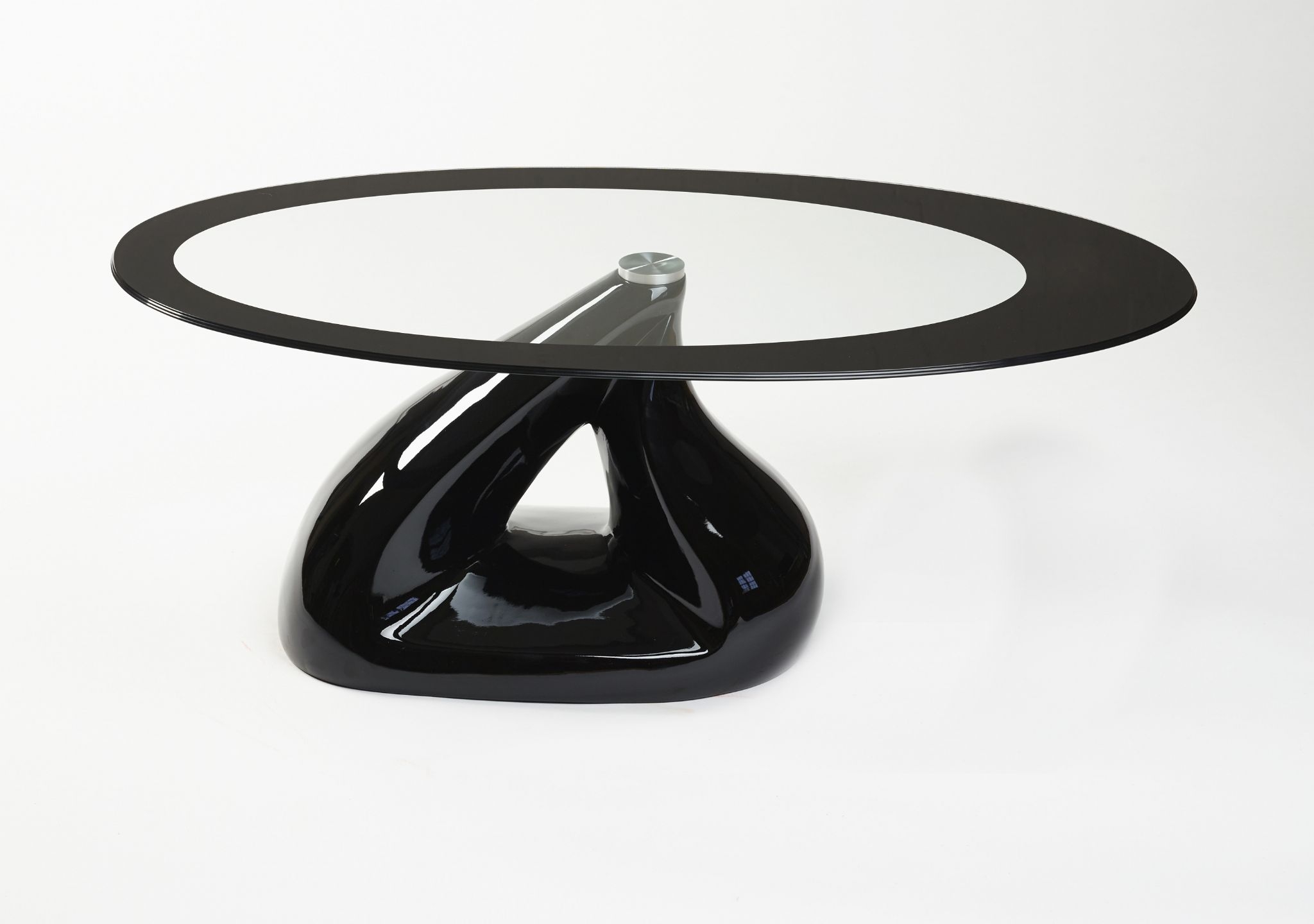 30 Best Oval Black Glass Coffee Tables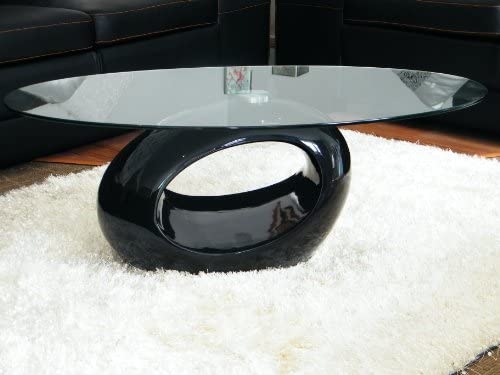 Alaya Oval Tempered Glass Coffee Table on Ovoid Black ...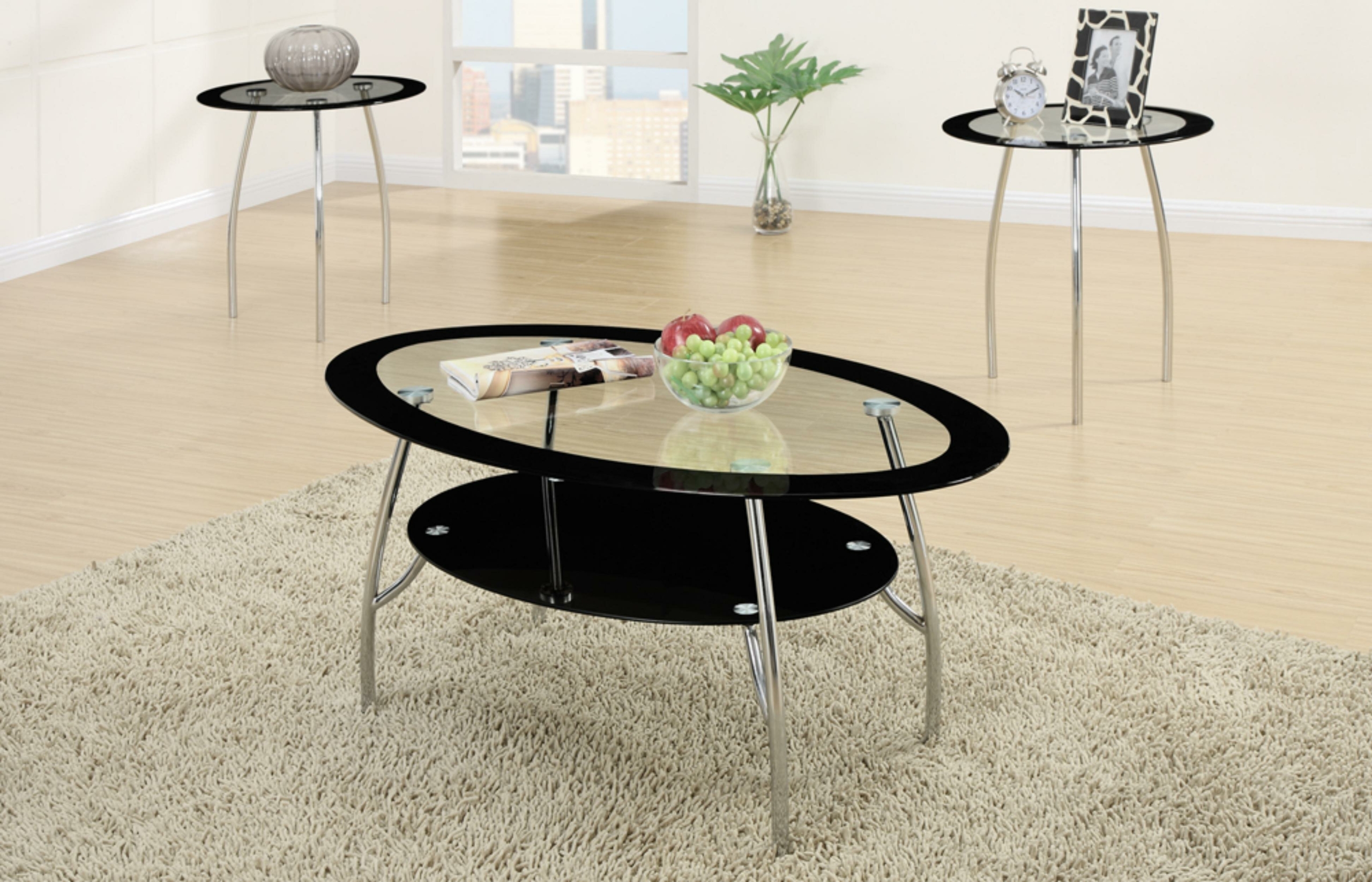 Oval Black Edge Glass Top 3 Pieces Coffee End Table Set ...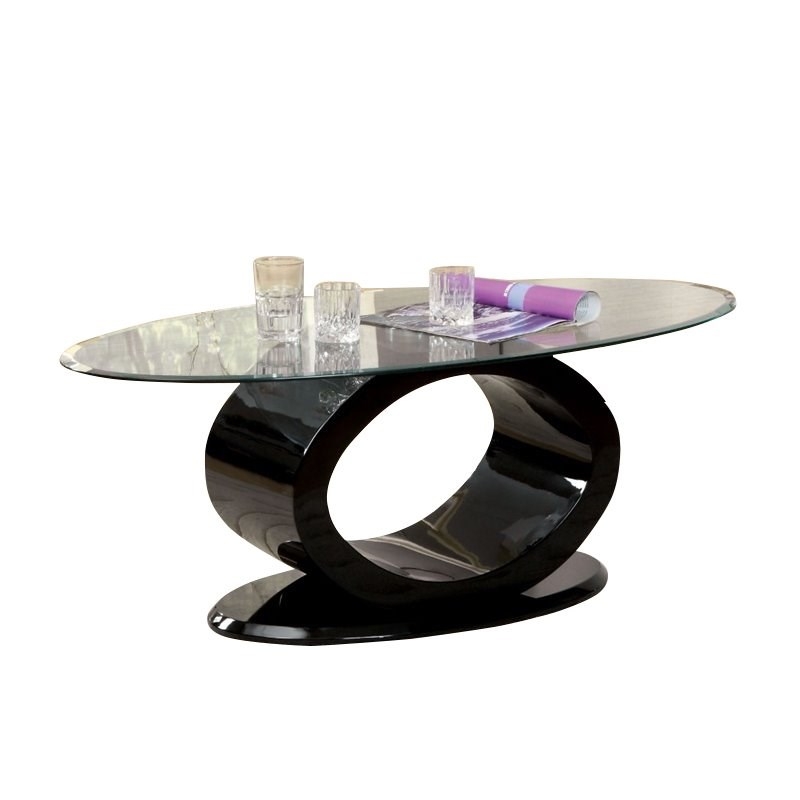 Bowery Hill Oval Glass Top Coffee Table in Black -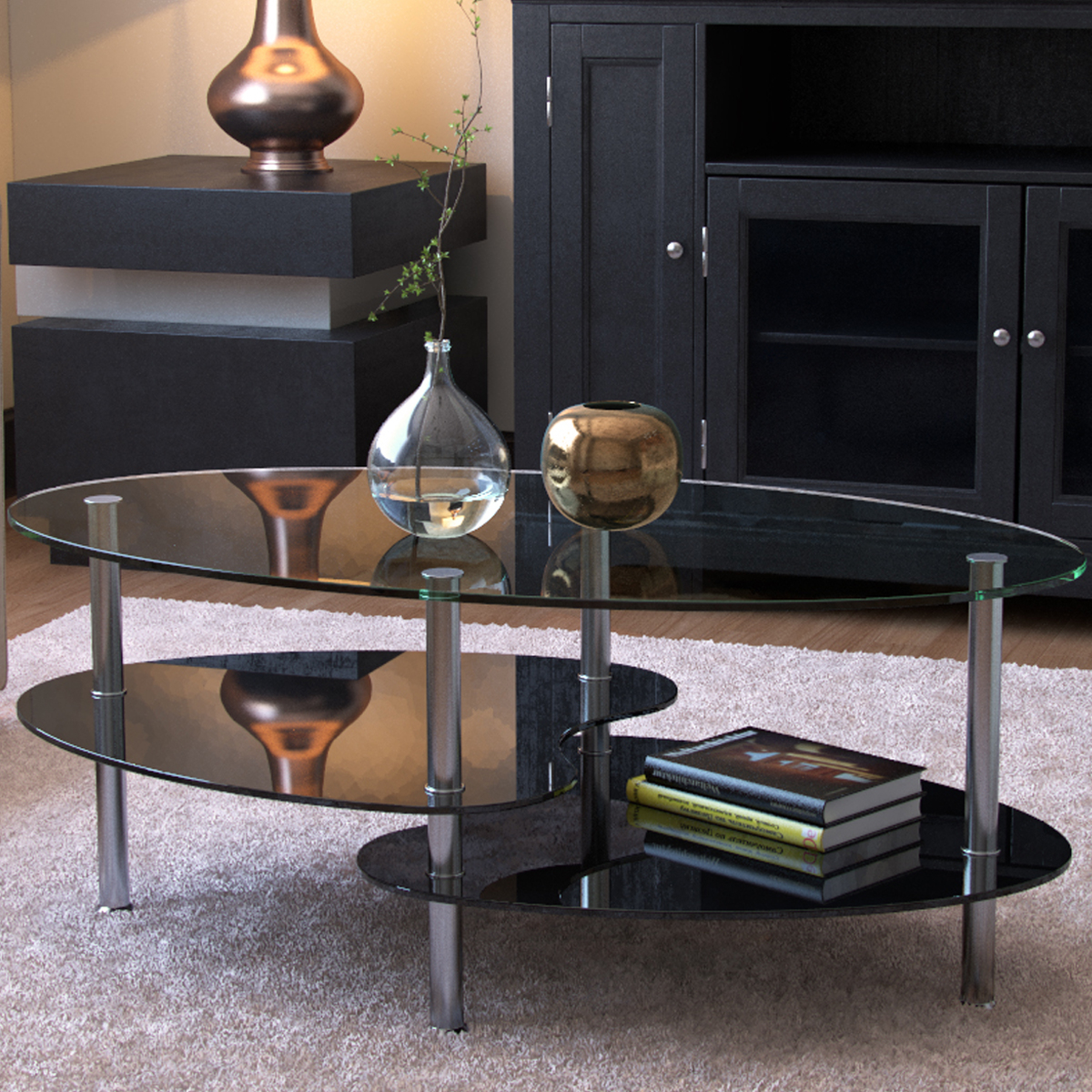 Ryan Rove Orion 38 Inch Oval Two Tier Clear and Black ...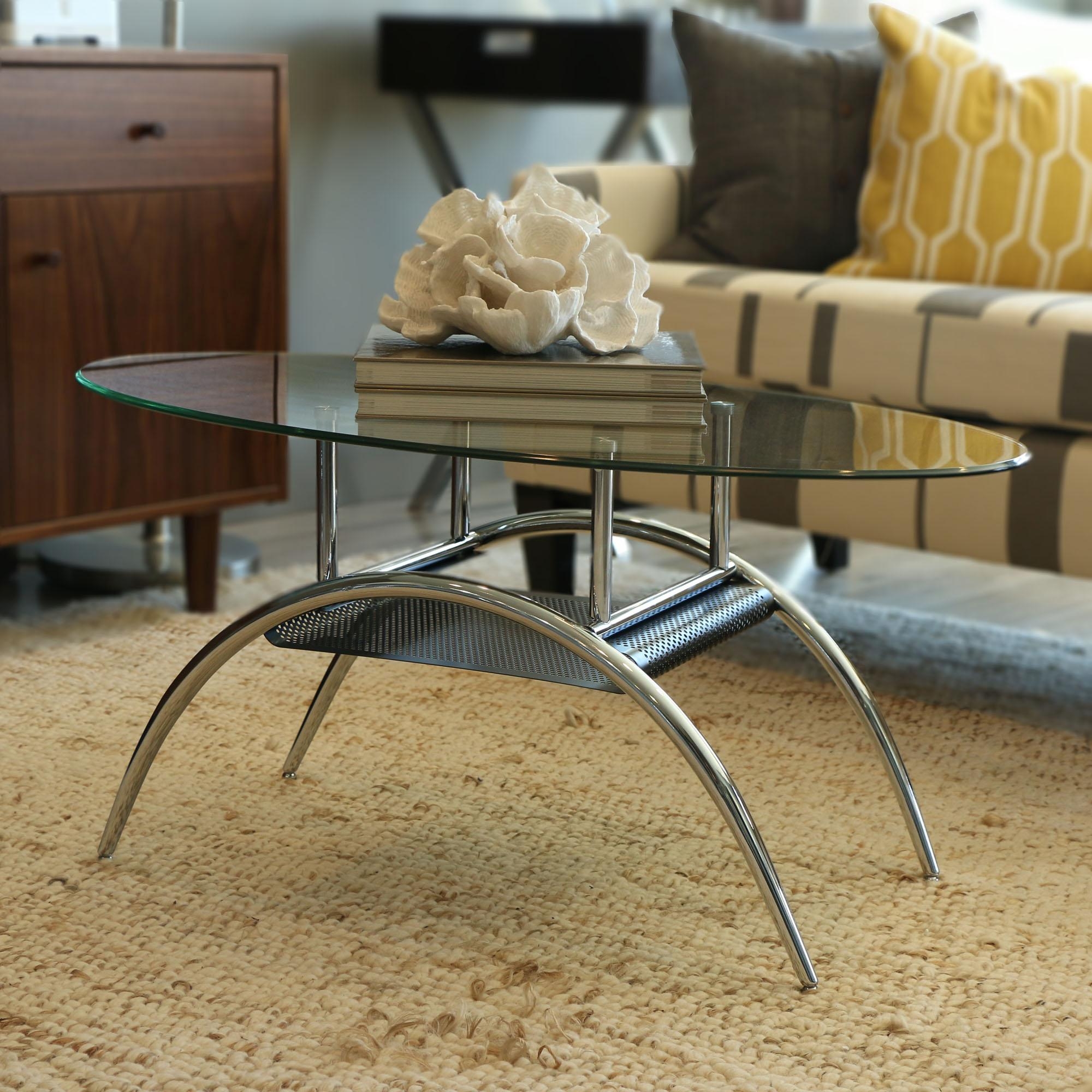 - Glass Oval Coffee Table - Coffe Table
Jual San Marino JF301 Oak & Black Glass Oval Coffee Table ...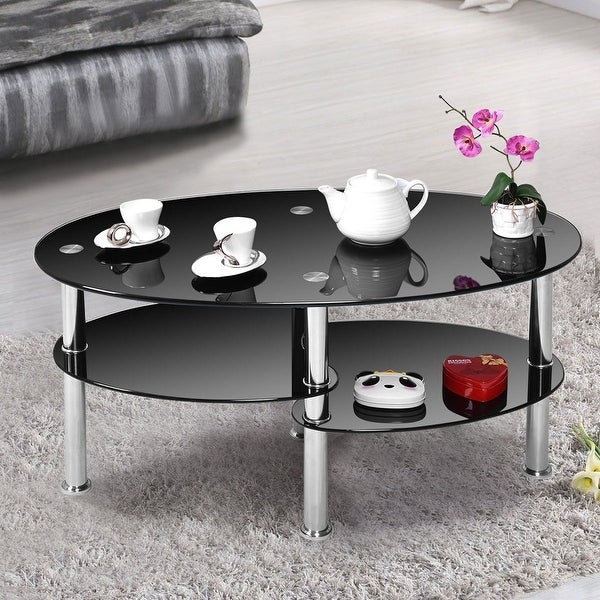 Costway Tempered Glass Oval Side Coffee Table Shelf Chrome ...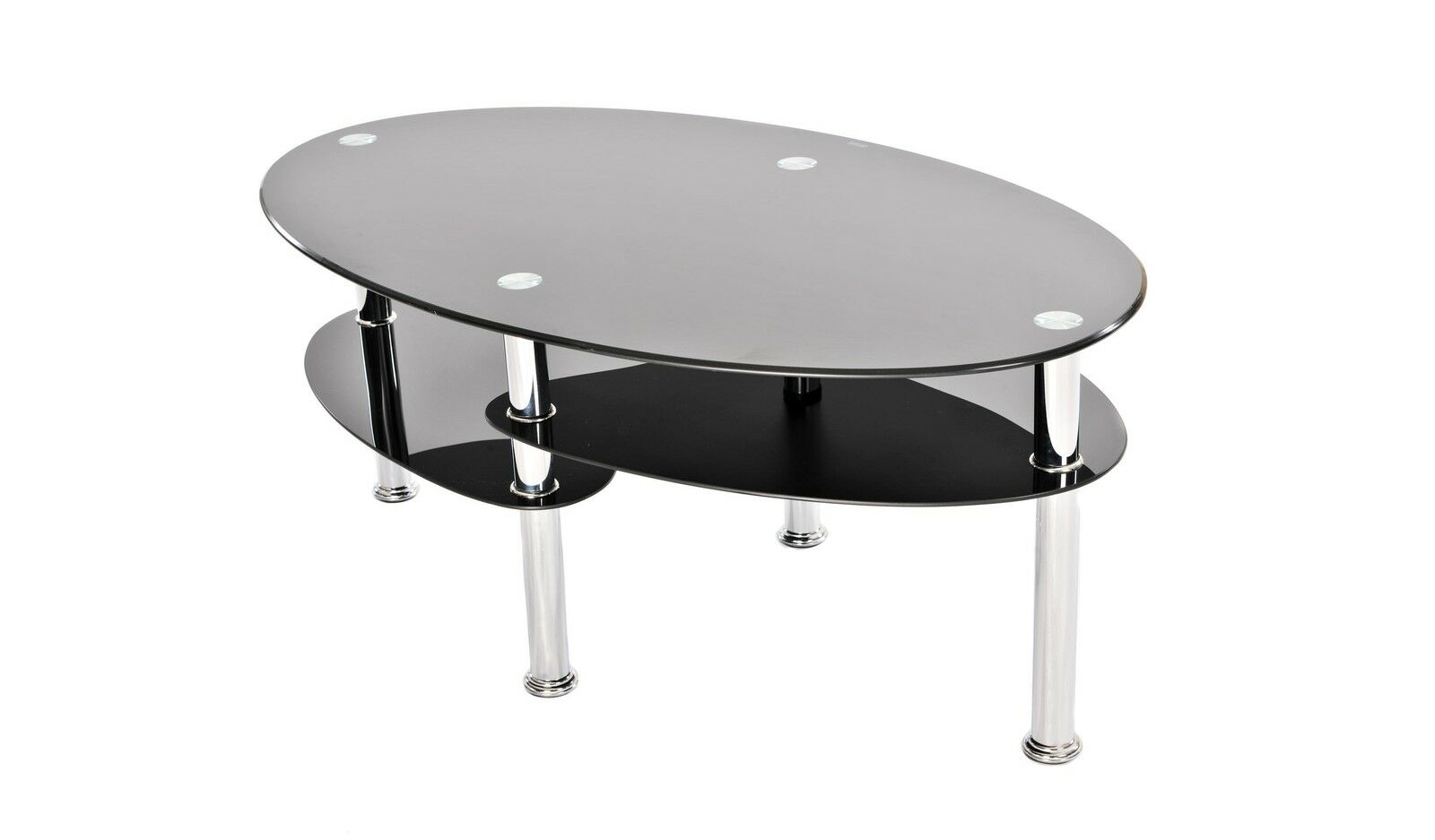 Cara Coffee Table Oval Black Clear Glass Chrome With Shelf ...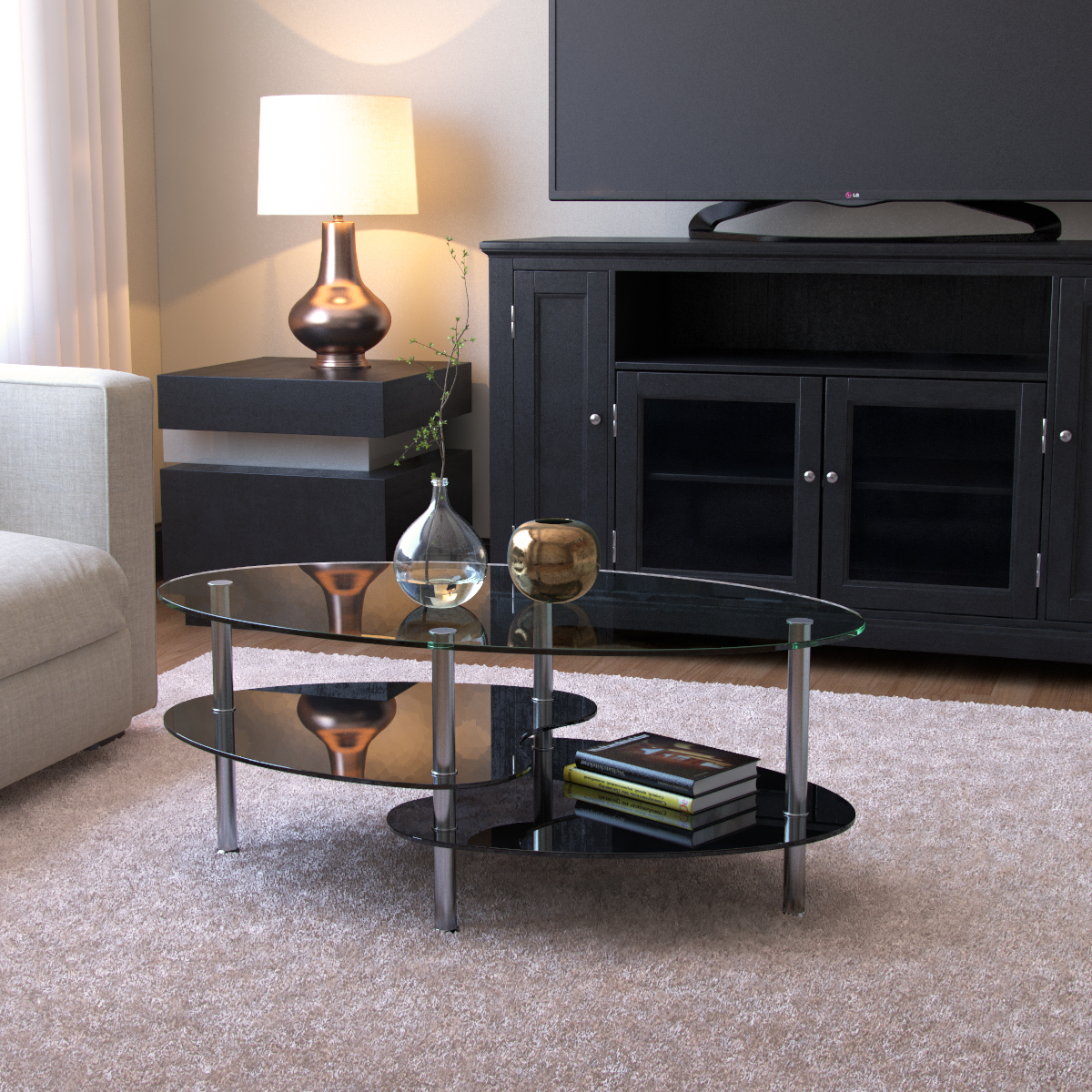 Orion 38 Inch Oval Two Tier Clear and Black Glass Coffee Table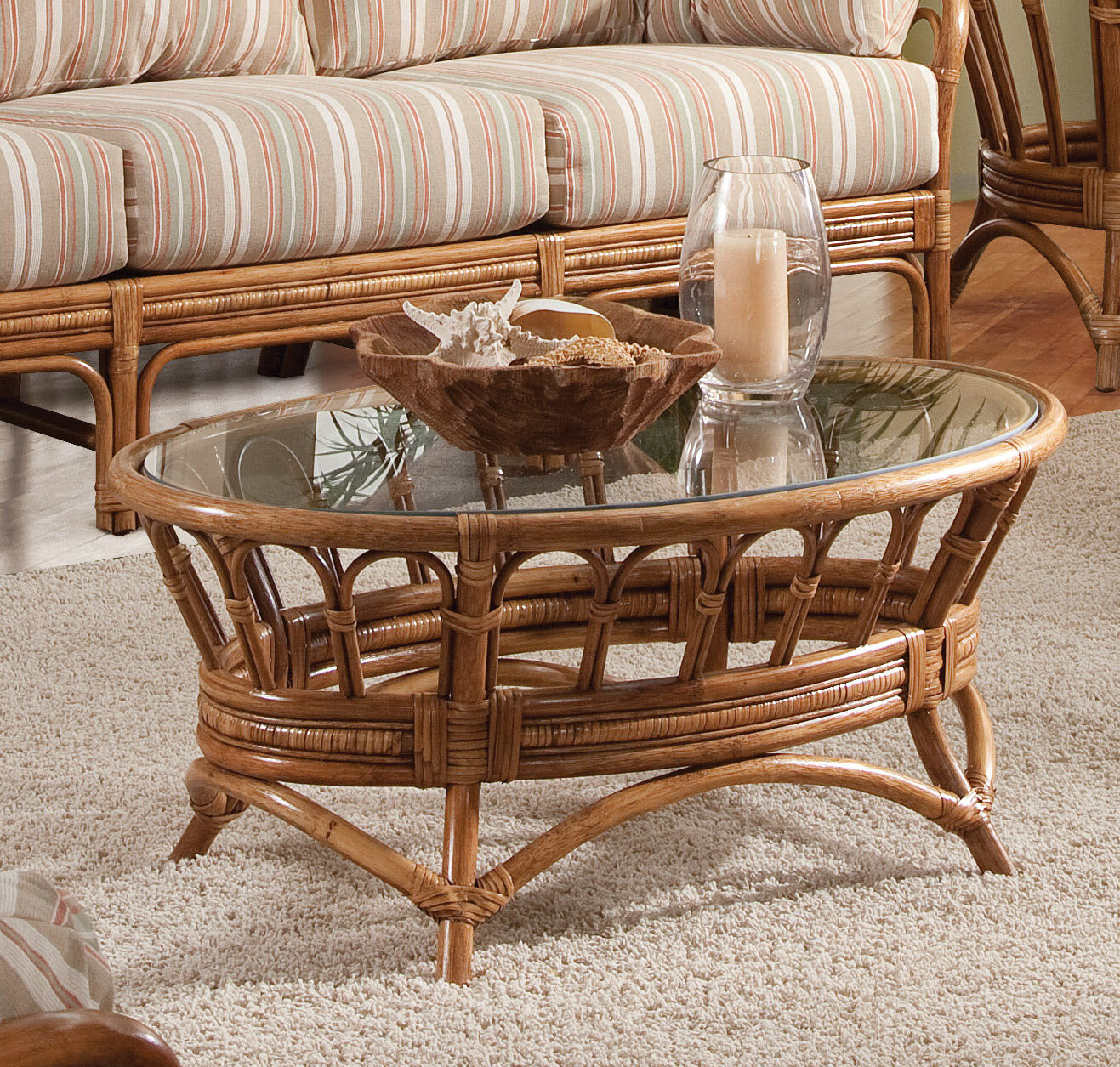 Moss Landing Coffee Table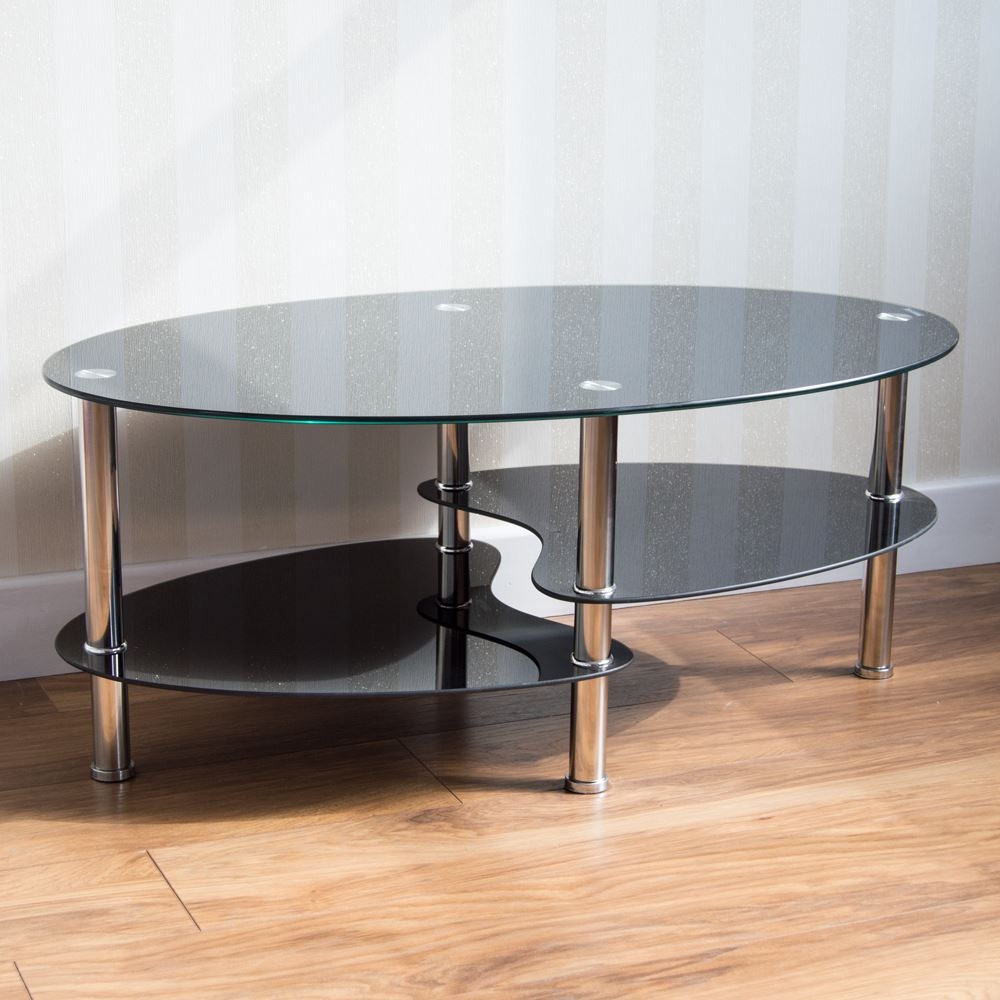 Cara Coffee Table Clear Black Oval Shelves Glass Modern ...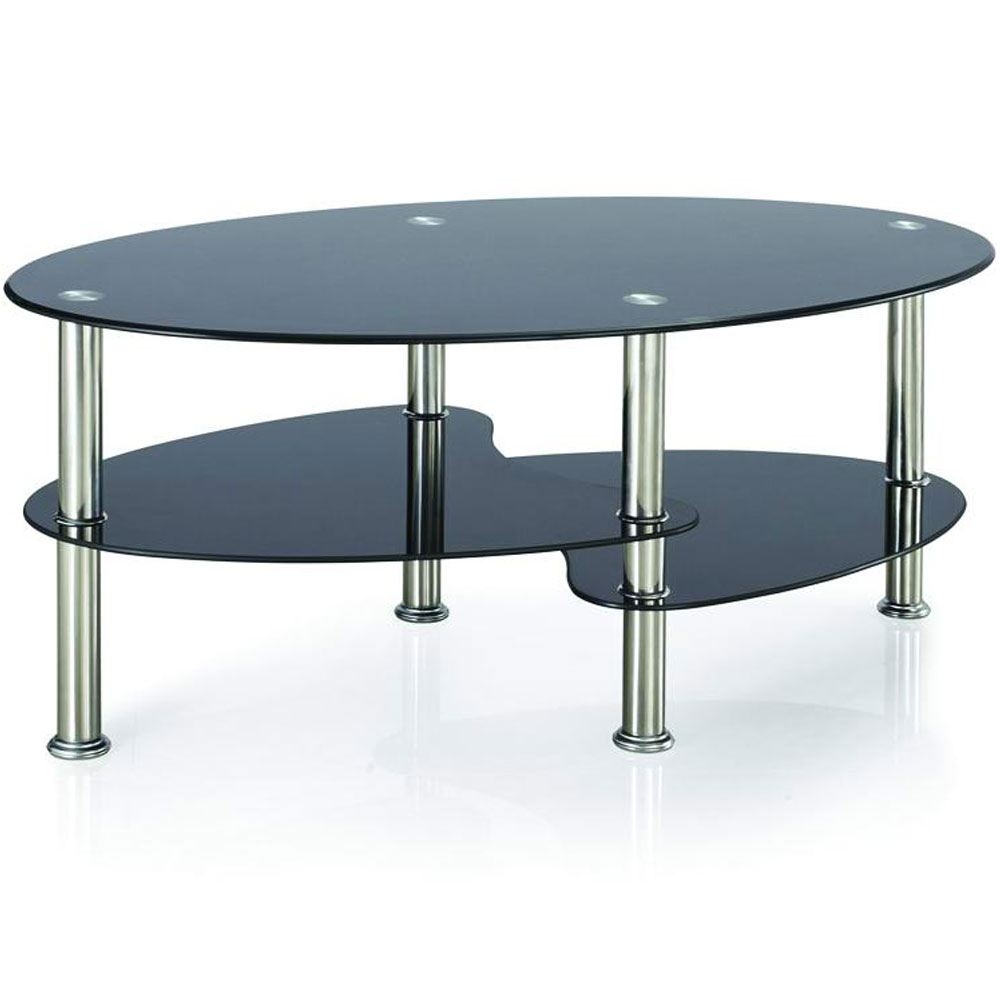 Black Glass Oval Coffee Table | eBay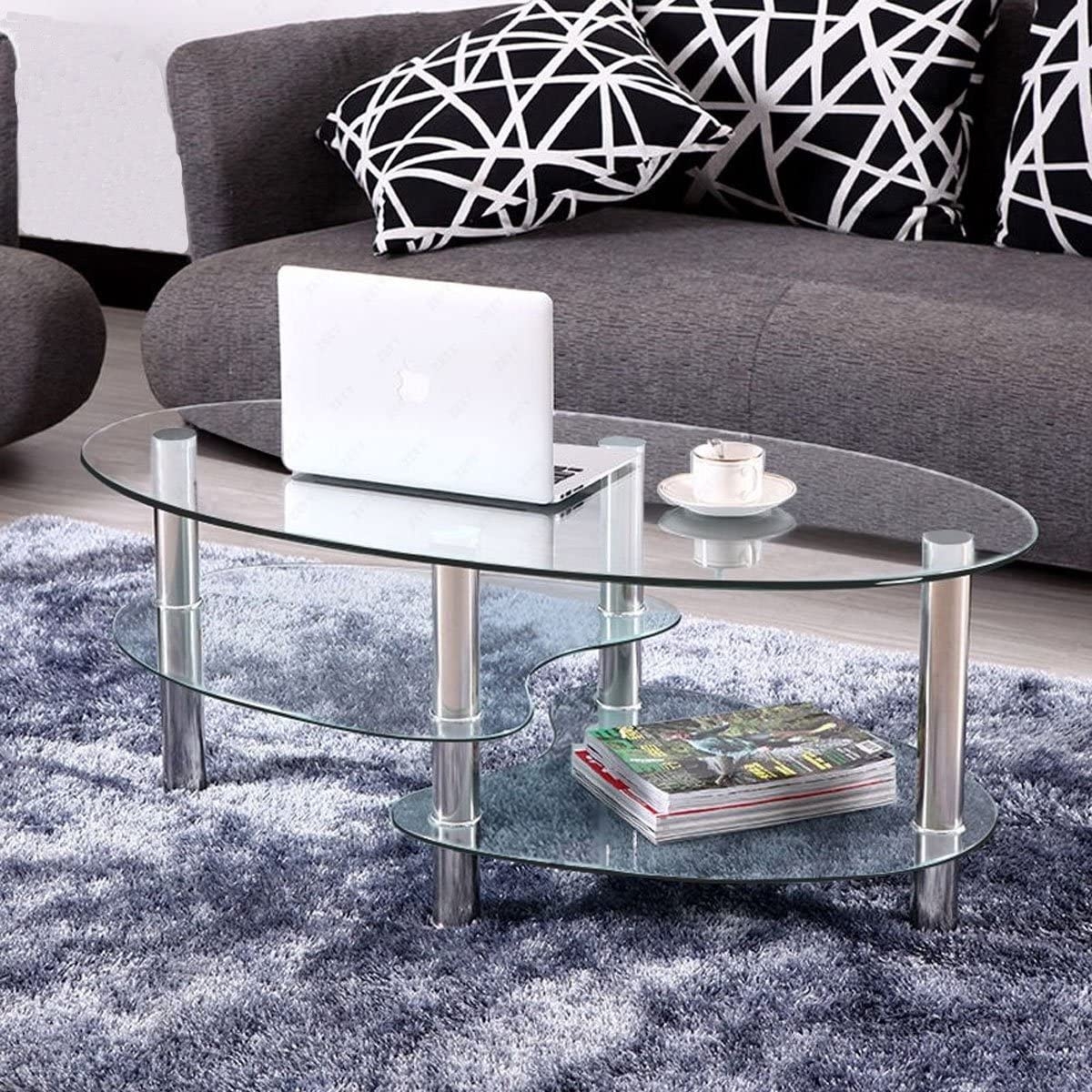 Tempered Clear/Black Glass Oval Side Coffee Table Shelf ...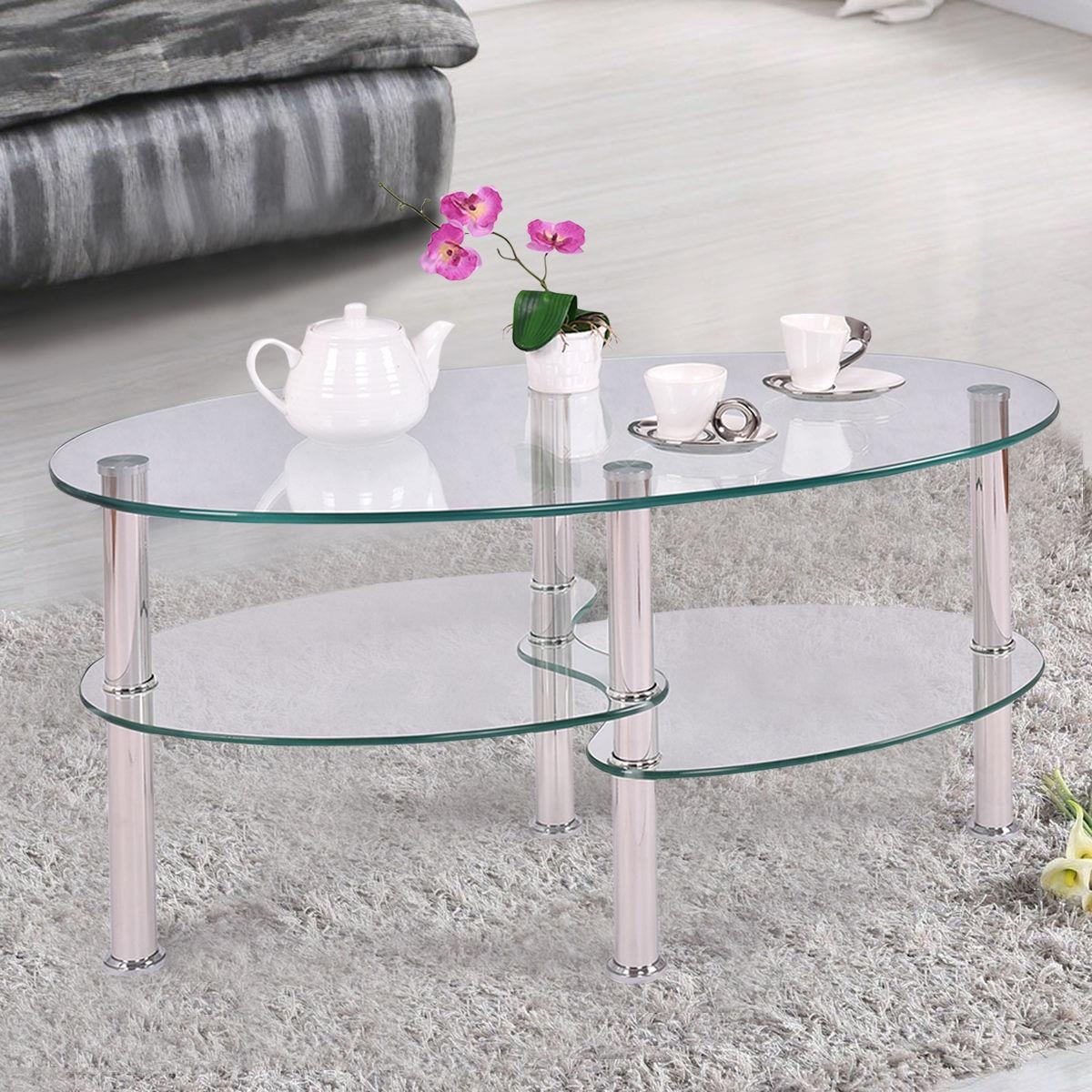 Tempered Clear/Black Glass Oval Side Coffee Table Shelf ...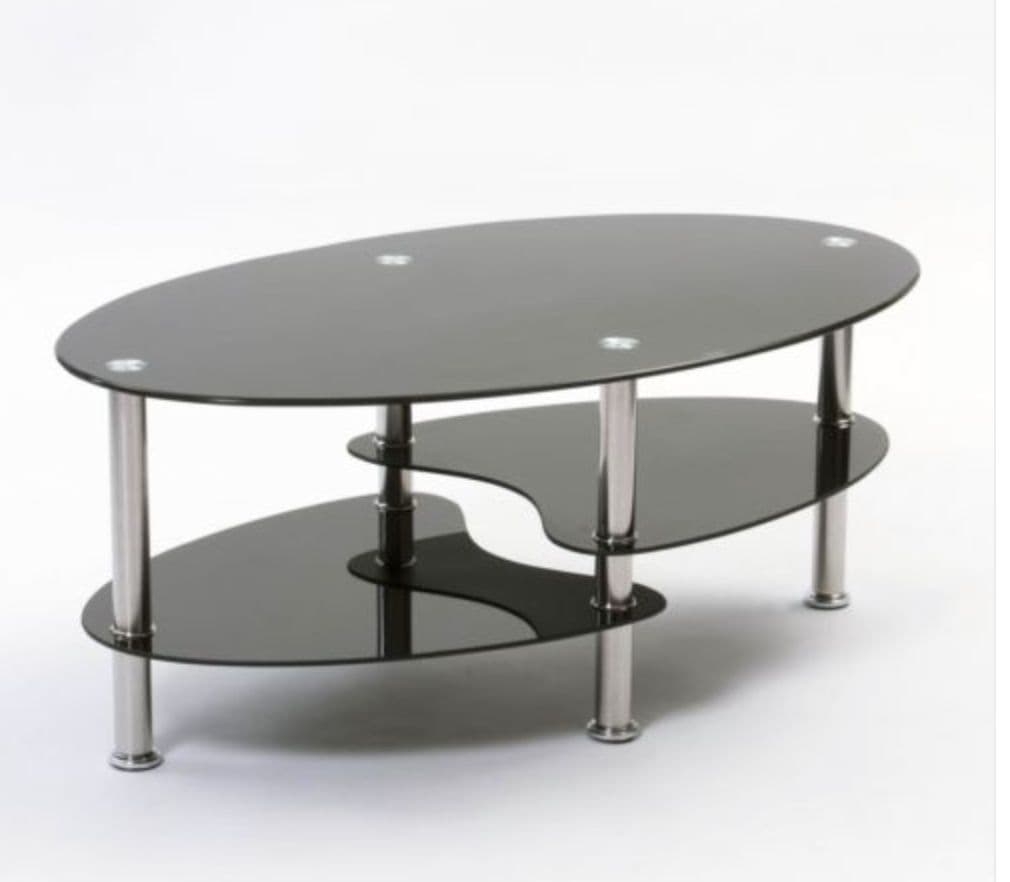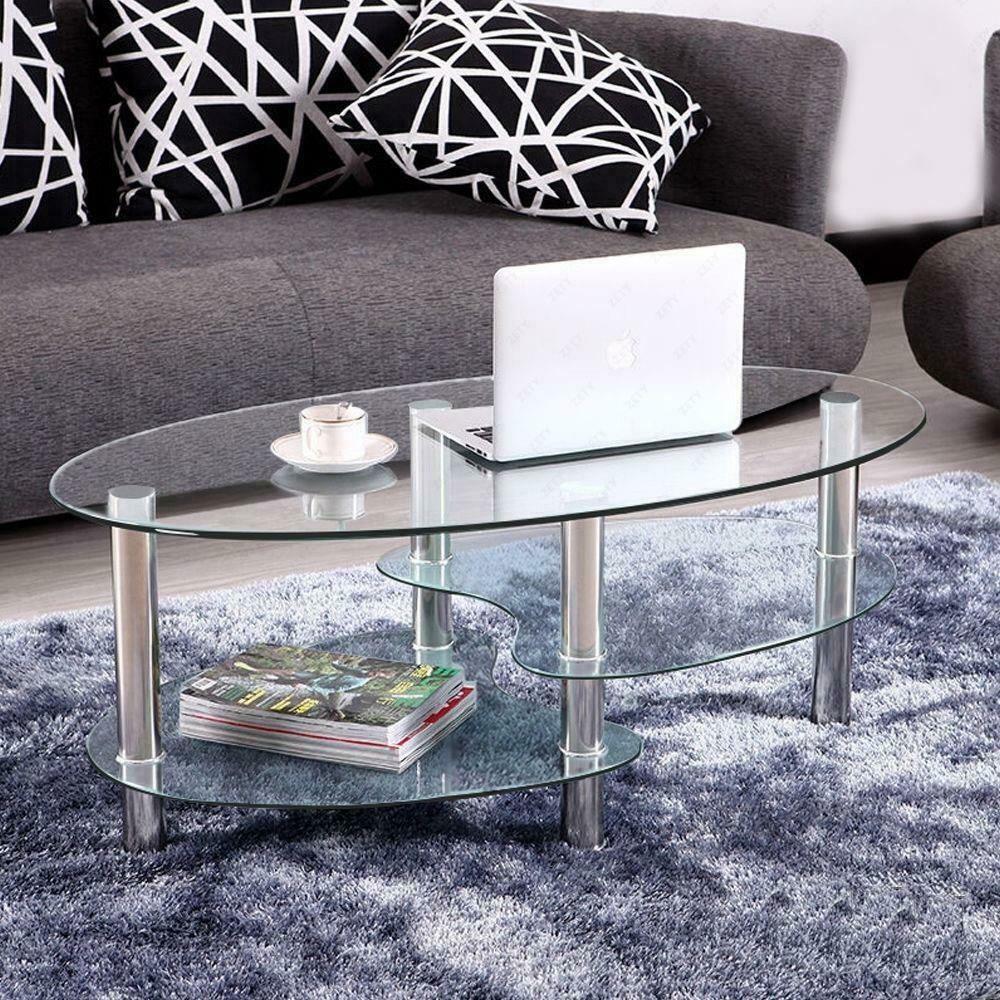 CLEAR/BLACK GLASS OVAL COFFEE TABLE WITH SHELVES AND ...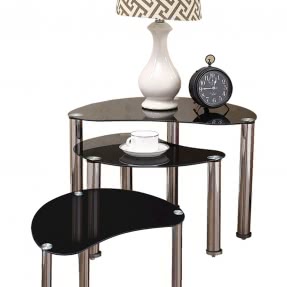 New Black Glass Oval Nest of 3 Coffee Tables Side End ...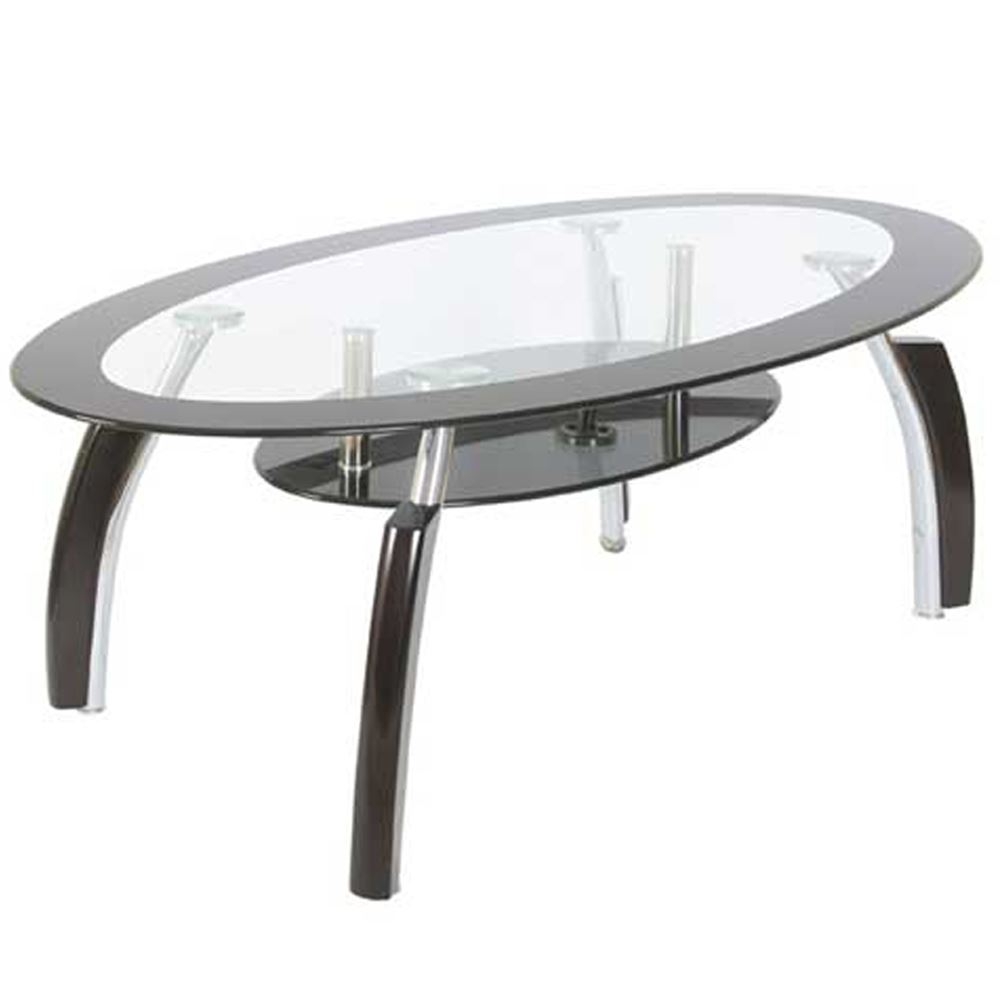 Elena Coffee Table Oval Top White Black Clear Glass Shelf ...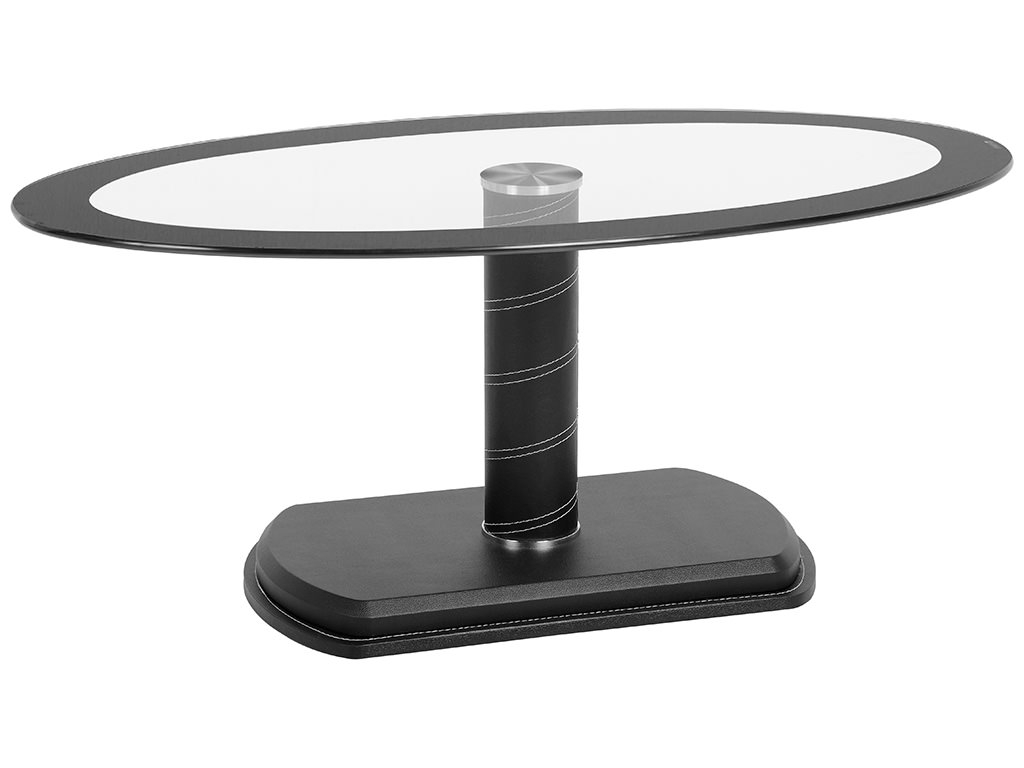 Black & Clear Glass Oval Coffee Table | eBay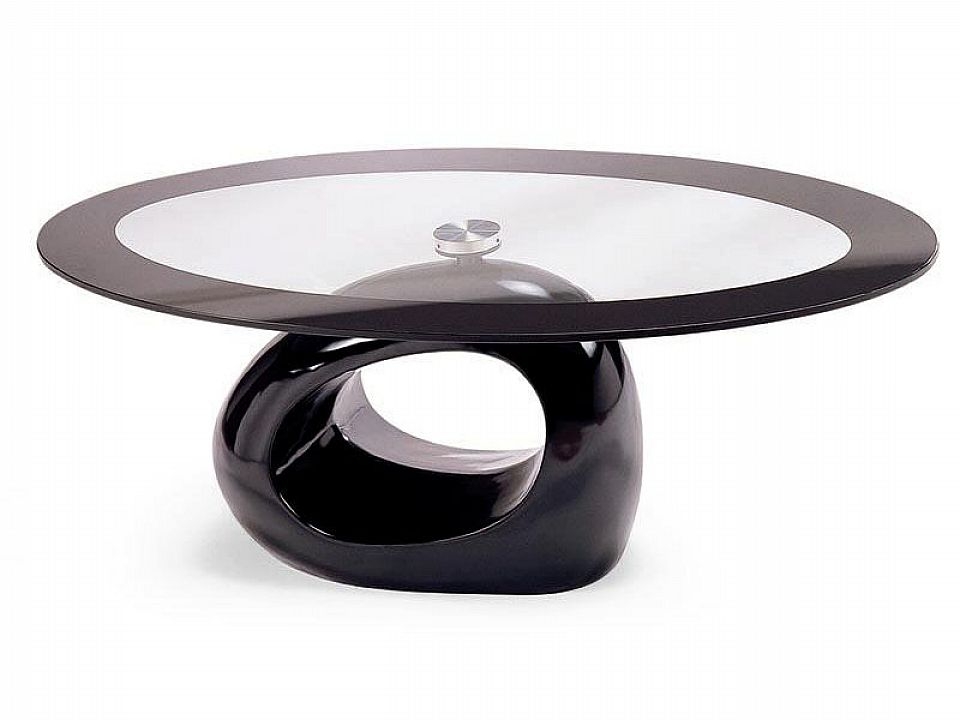 Global Furniture - Oval Glass Coffee Table with Black ...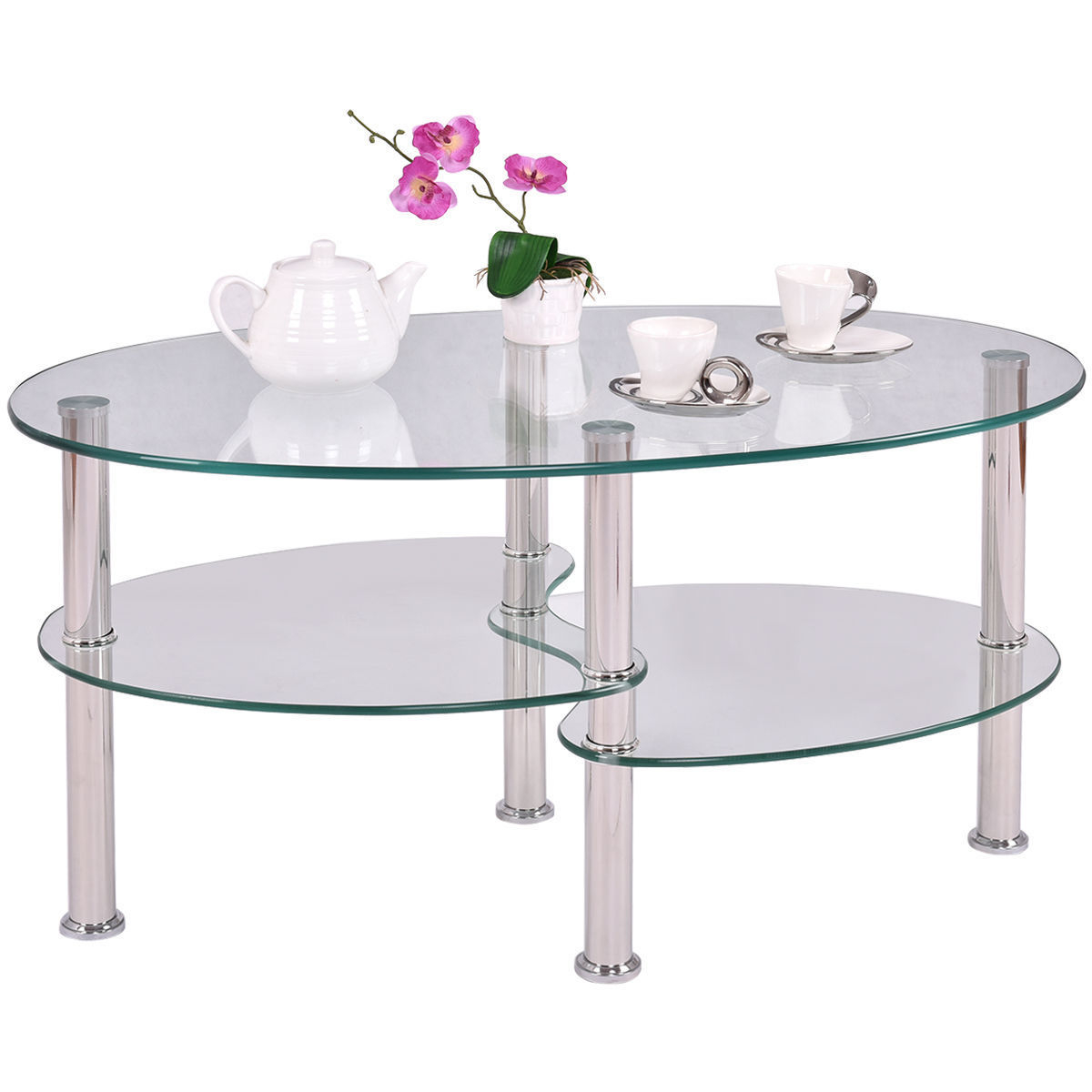 Black Glass Oval Coffee Table Side Shelf Chrome Base ...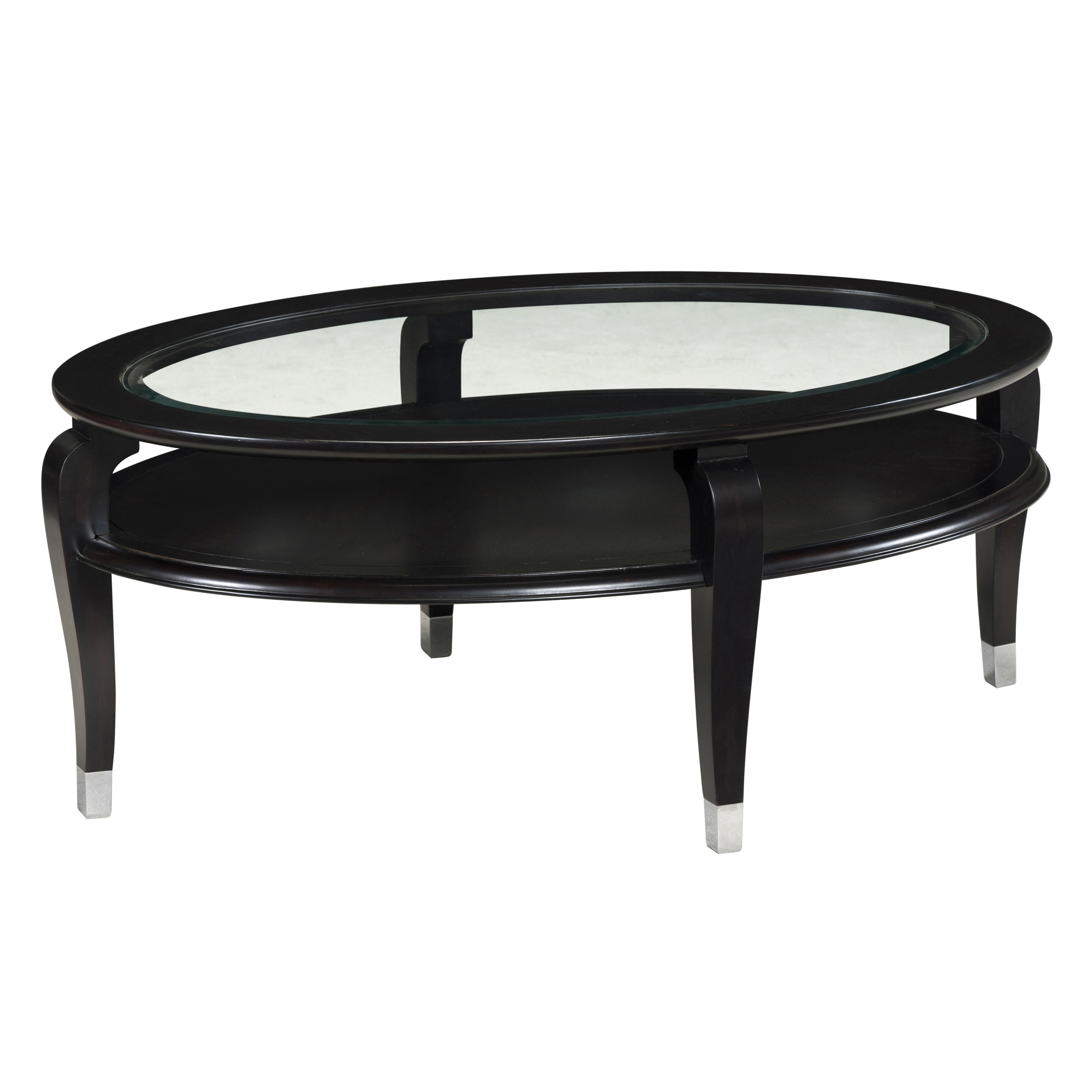 master:MHF1522.jpg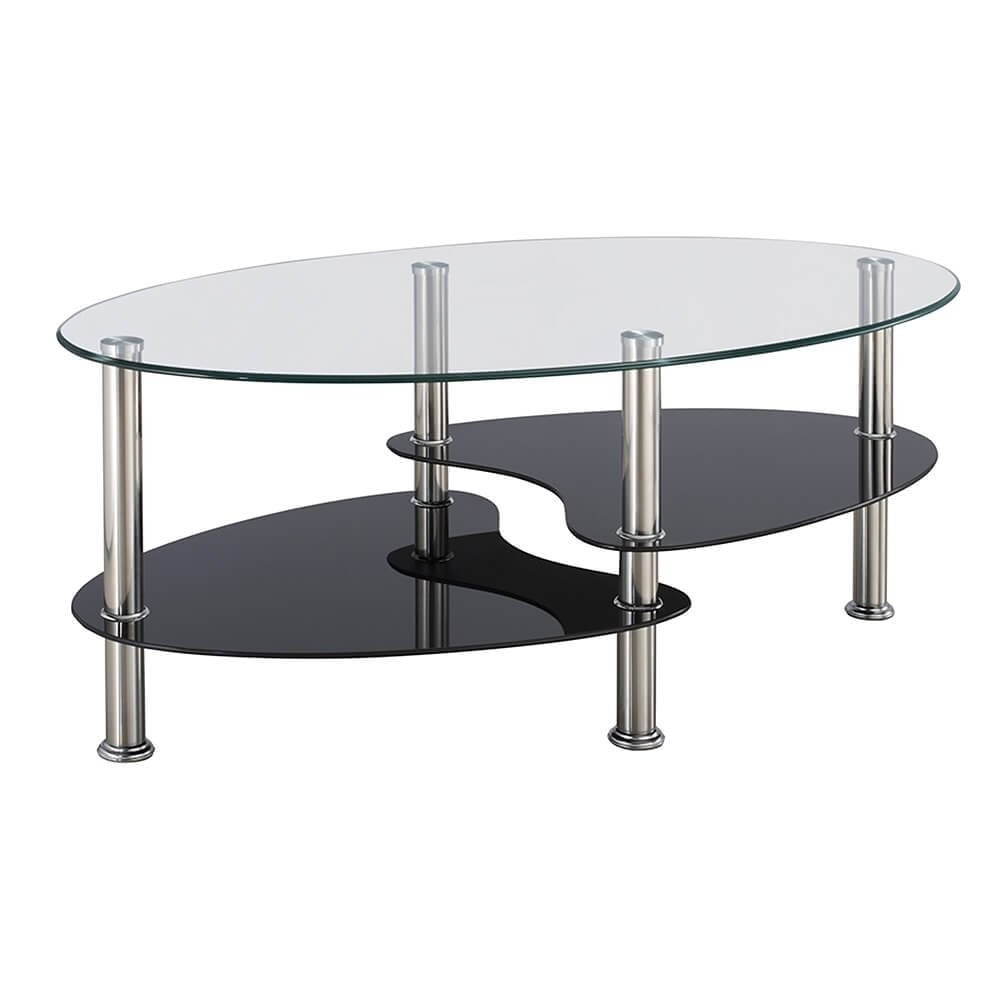 Black Glass Oval Coffee Table | TJ Hughes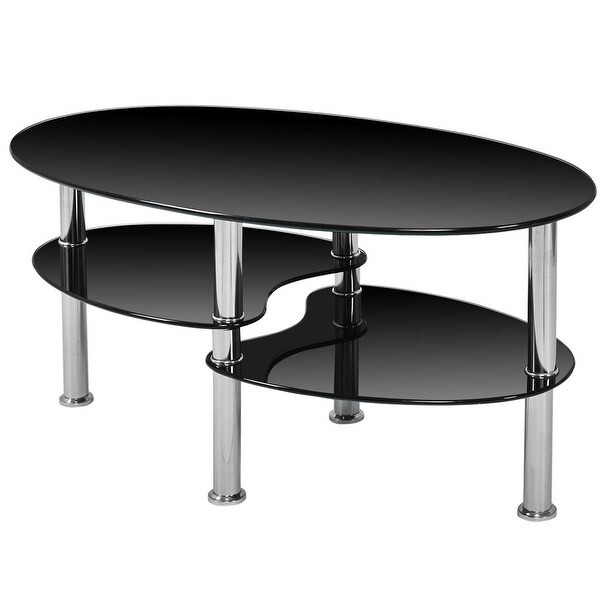 Shop Tempered Glass Oval Side Coffee Table-Black - Free ...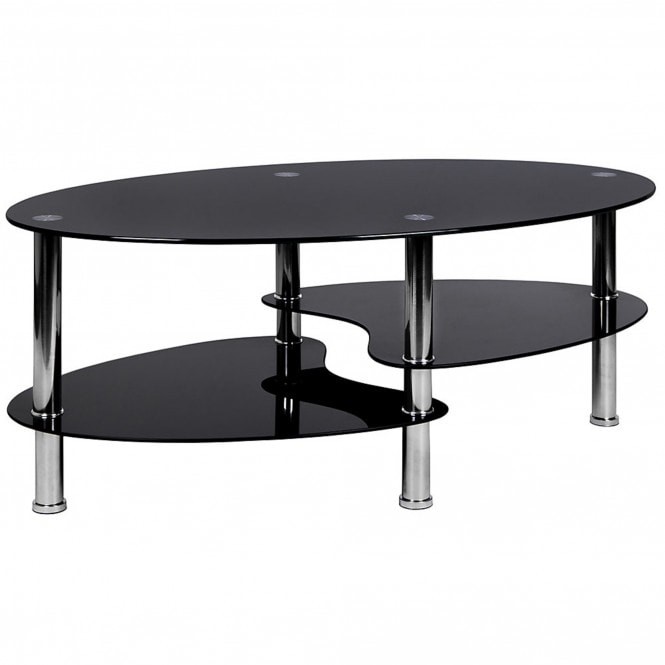 Cara Oval Black Glass Coffee Table | Dining | Glass Furniture